This recipe yields about 100 Dainty Fish Doll Mooncakes, so do reduce the ingredients proportionately if you wish to make a smaller quantity.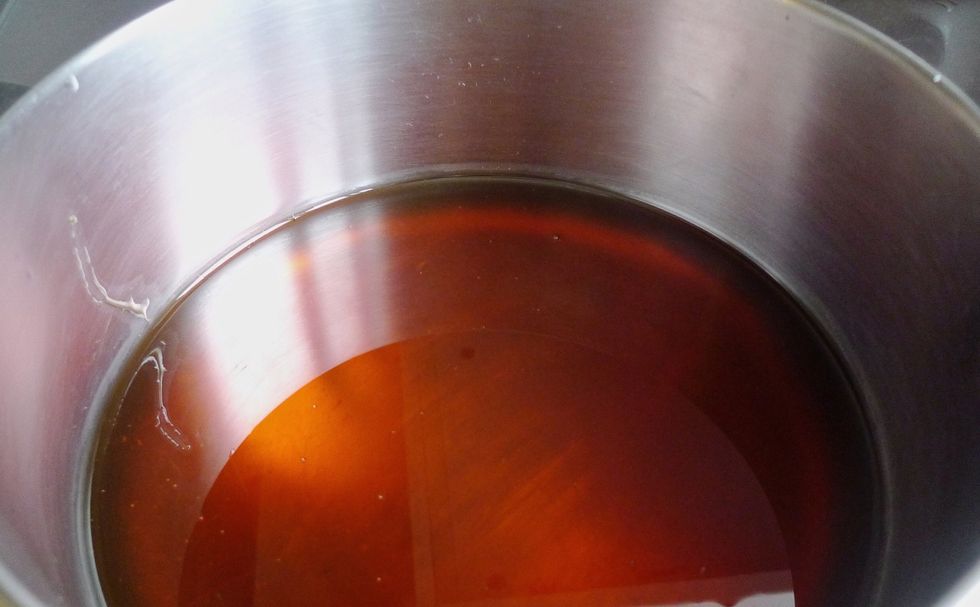 First pour 750g golden syrup into a container with lid.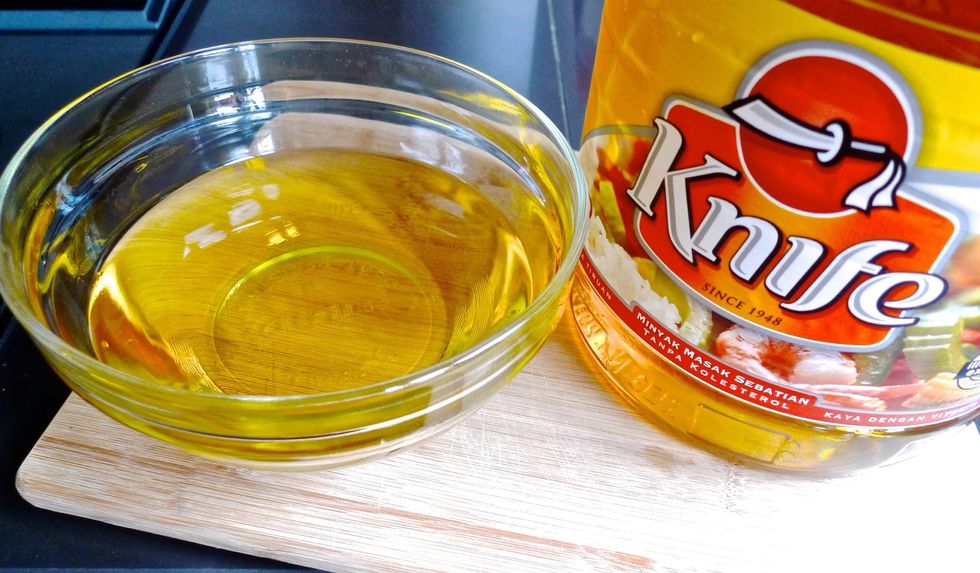 Measure 300g PEANUT OIL into a bowl.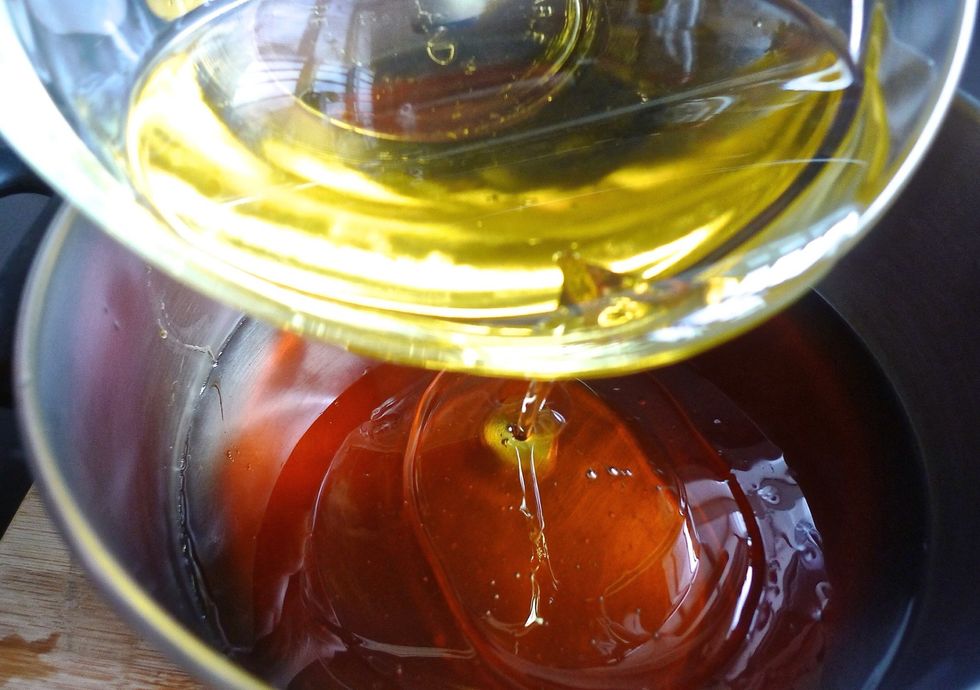 Pour the peanut oil into the golden syrup.
Then add 1 tablespoon alkaline water ( lye water ).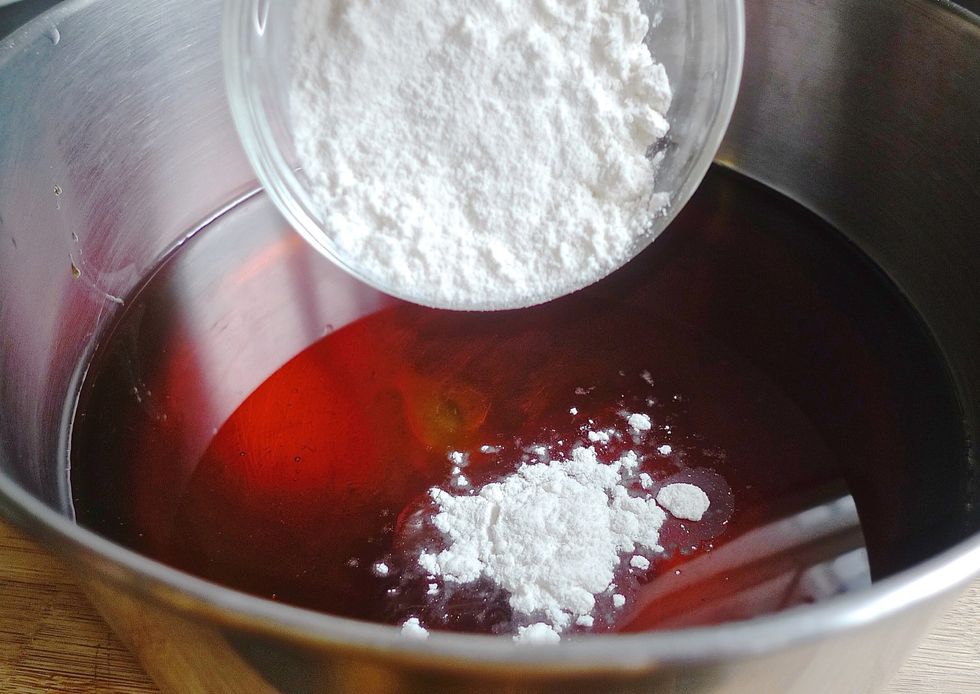 Followed by 2 tablespoons all-purpose flour.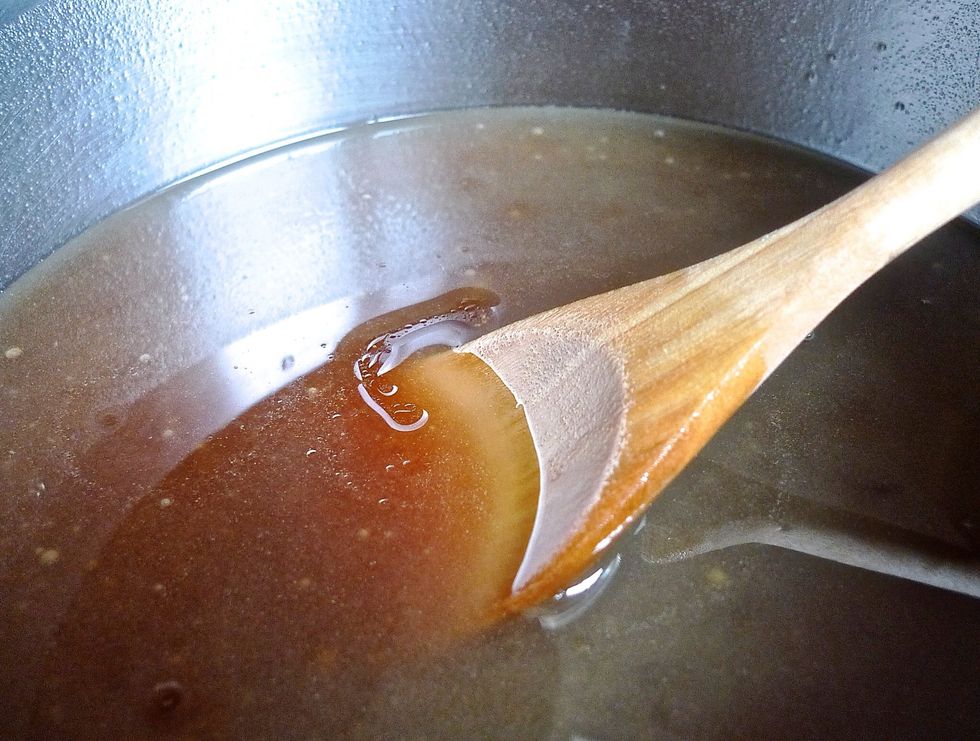 Stir with a spatula until well combined.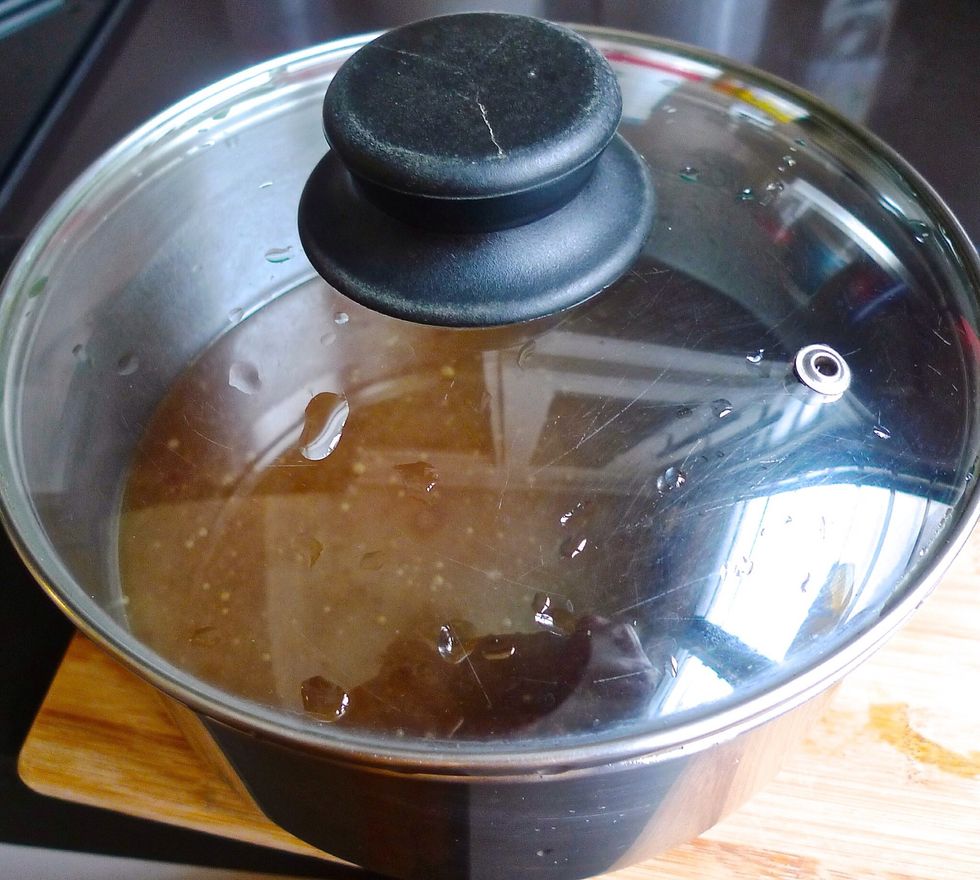 Cover with the lid. Set aside overnight.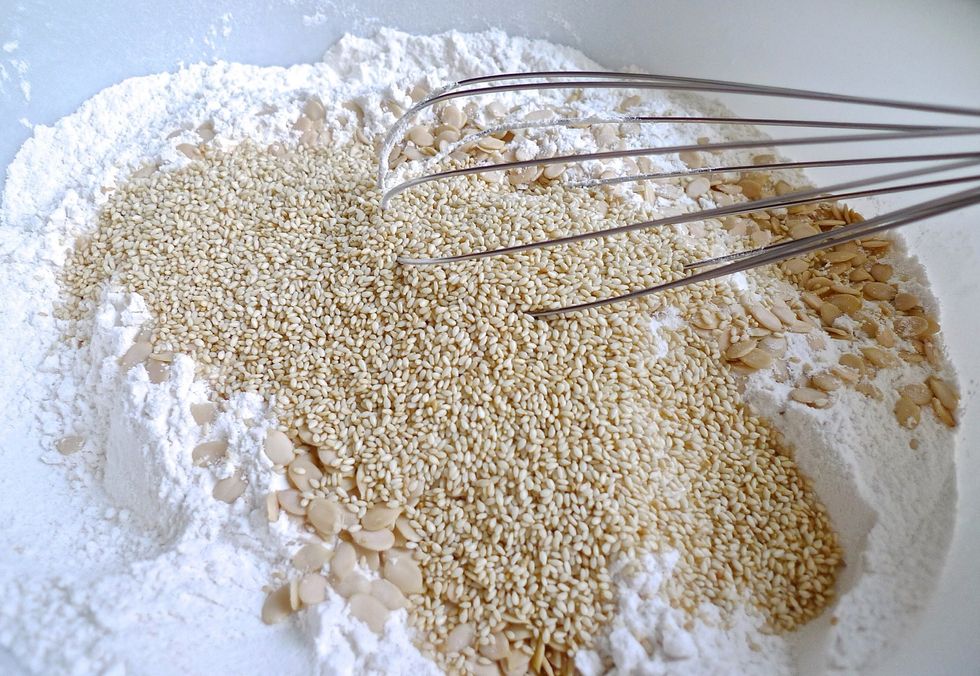 In a large bowl, mix together sifted flour, roasted melon seeds and white sesame seeds.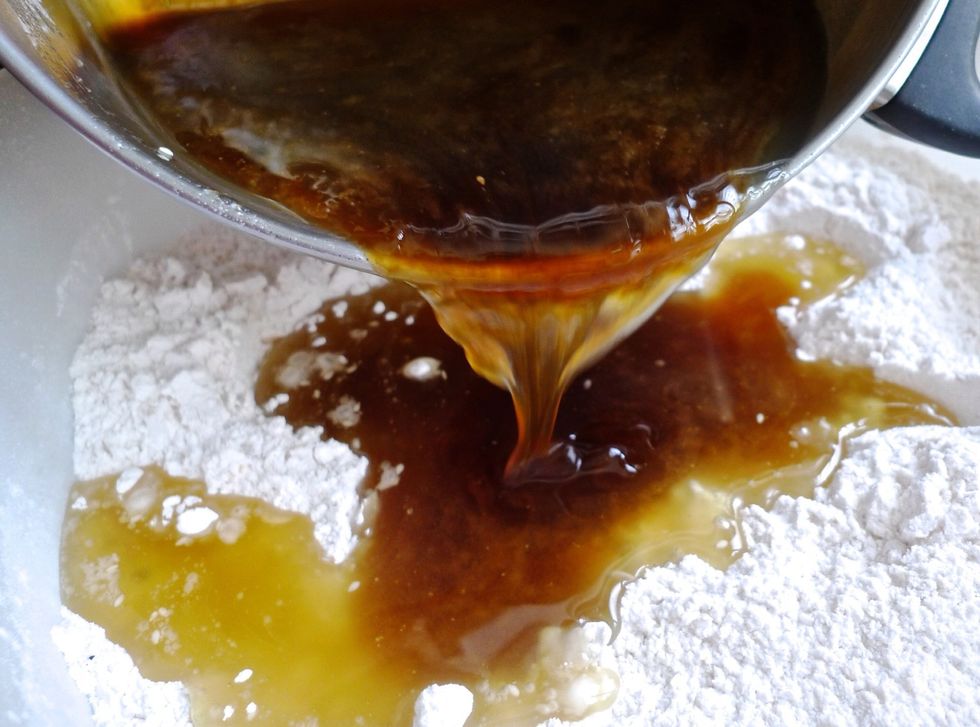 Pour in the golden syrup mixture.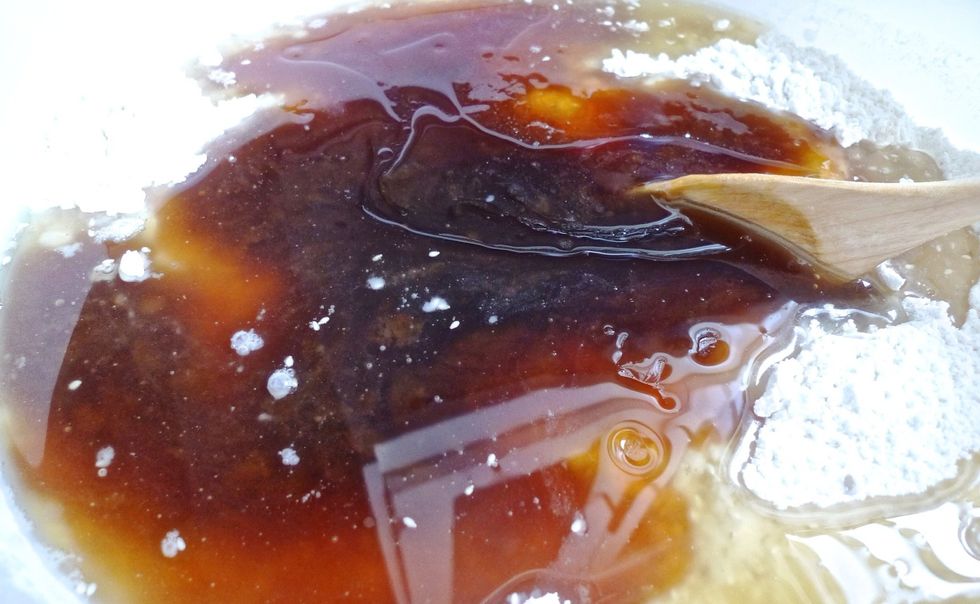 Mix with a spatula.
Mix until well combined to form a SOFT dough. Do not over knead the dough.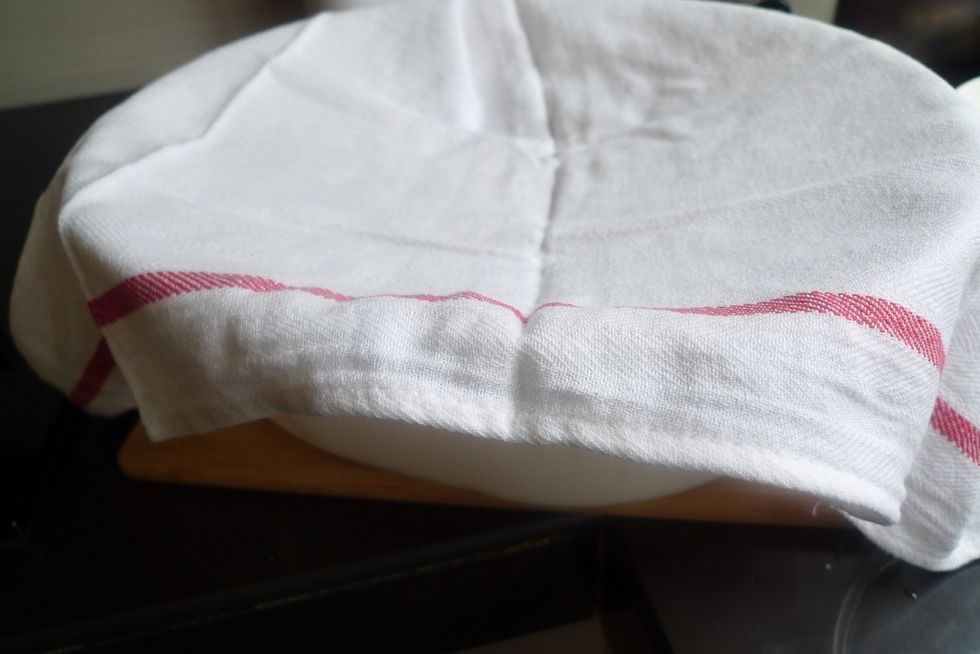 Cover and leave to rest for 2 hours.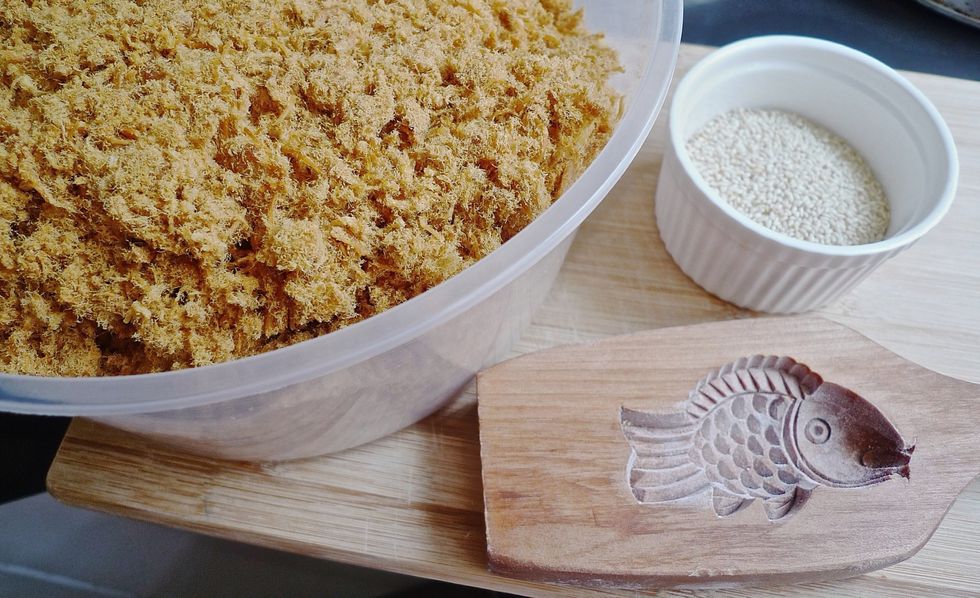 Prepare chicken floss, white sesame seeds and fish shaped mooncake mould needed to make the mooncakes.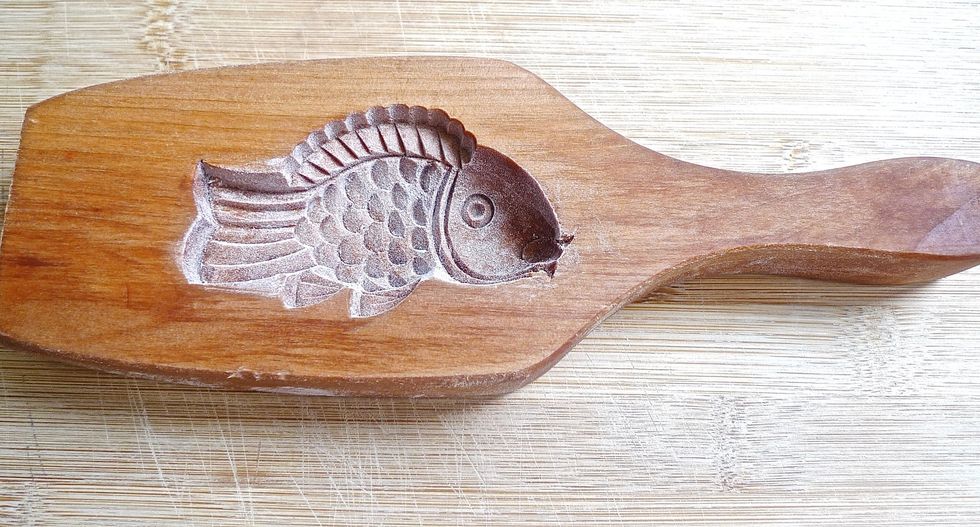 Using a brush, dust well the fish shaped mooncake mould with some flour.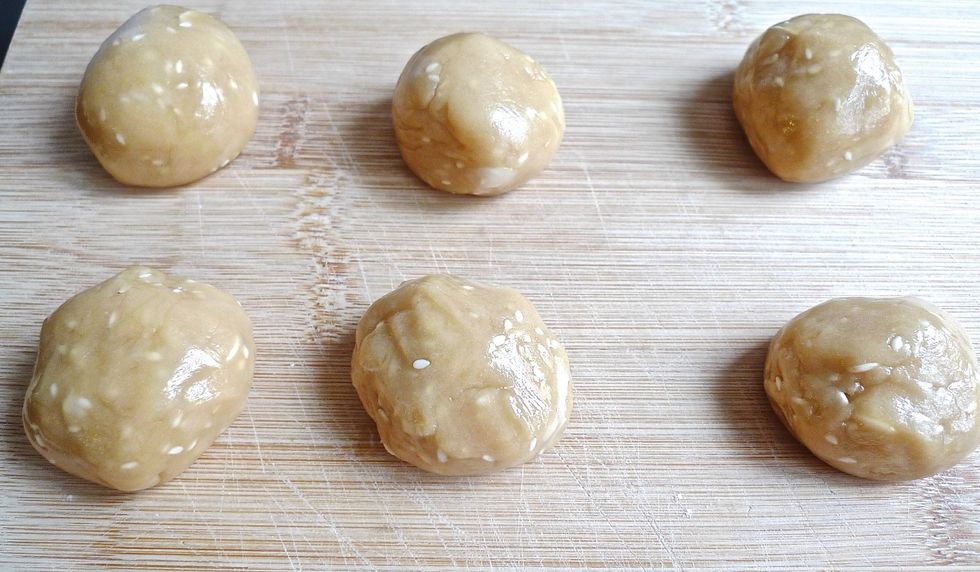 Divide dough into 20g pieces. Shape each dough into a ball.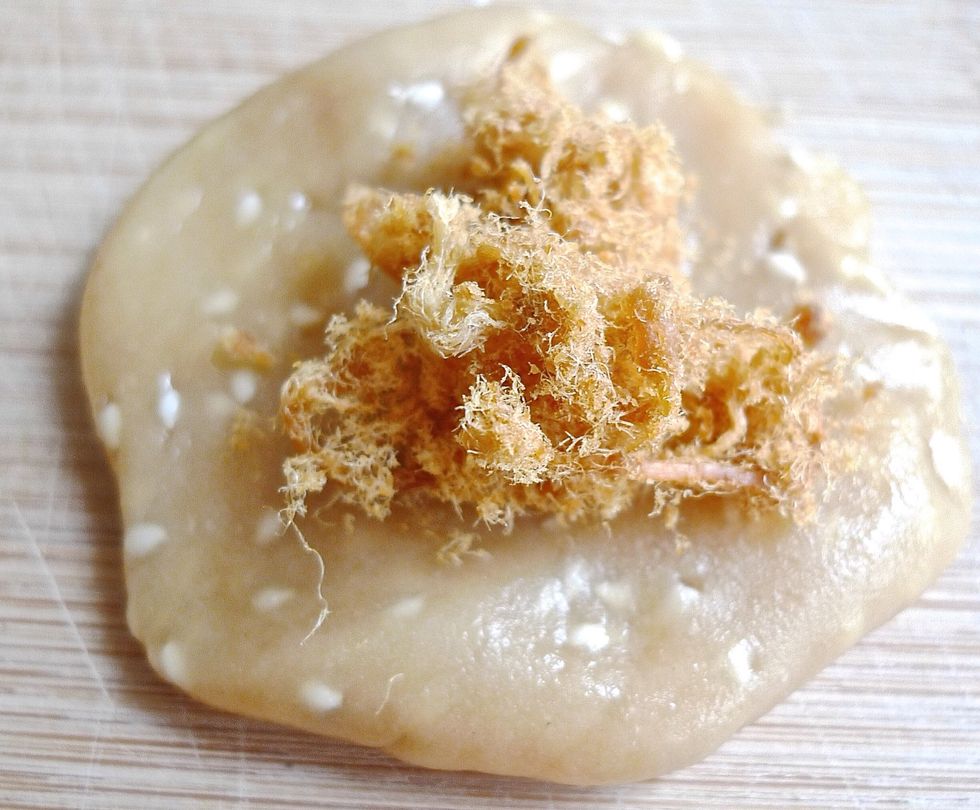 Fill the centre of each dough with some chicken floss.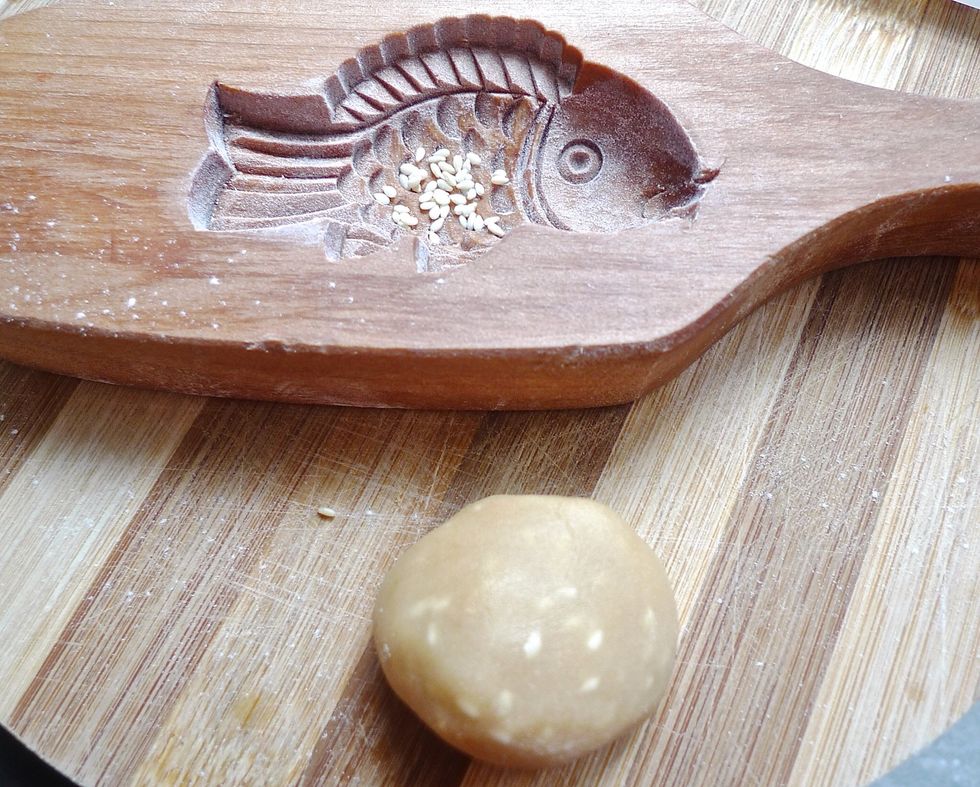 Then roll back into a ball. Garnish the mooncake by placing some sesame seeds in centre of mould.
Press the dough into the mooncake mould.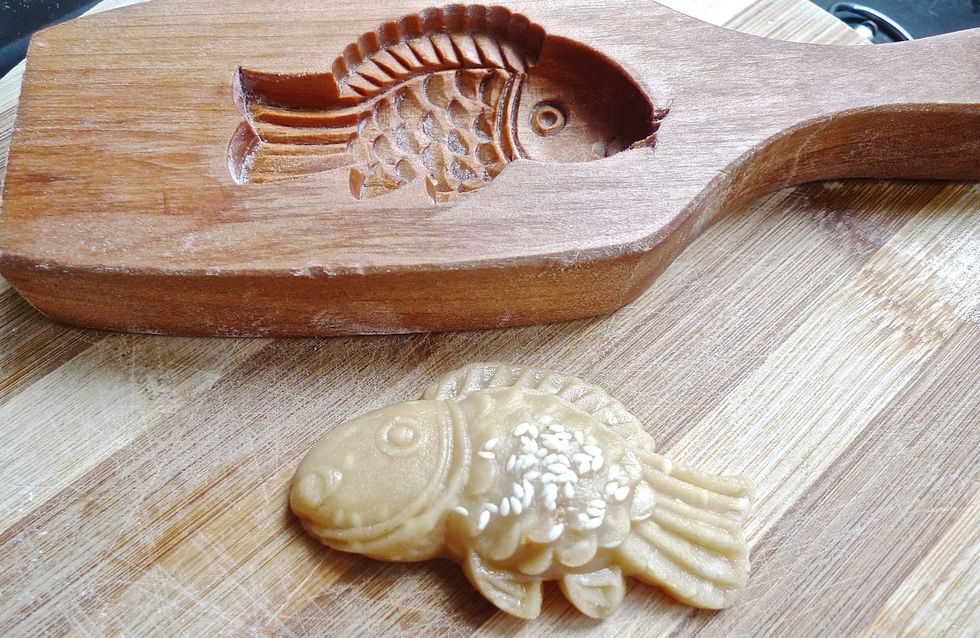 Tap gently to de-mould.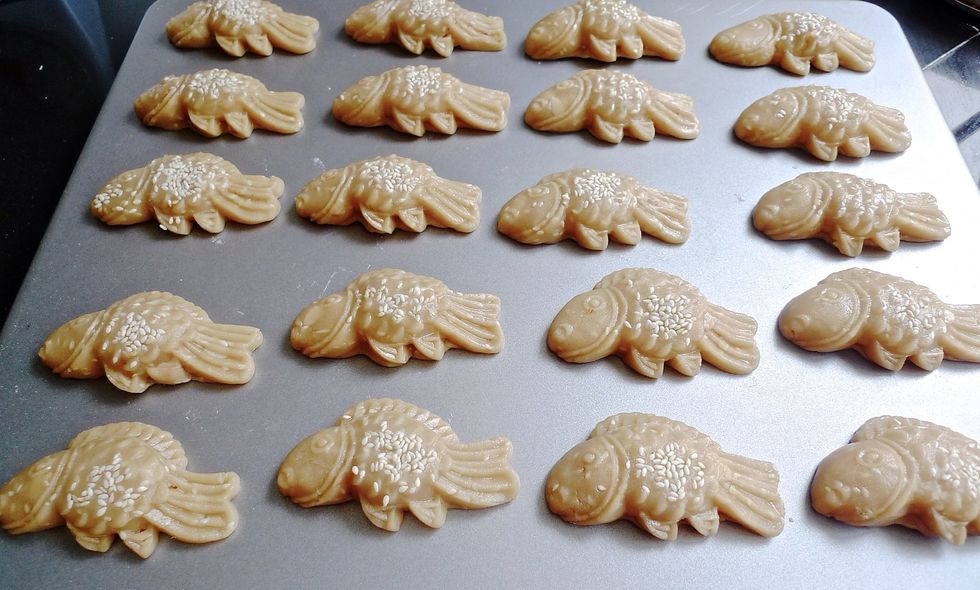 Arrange in a baking tray.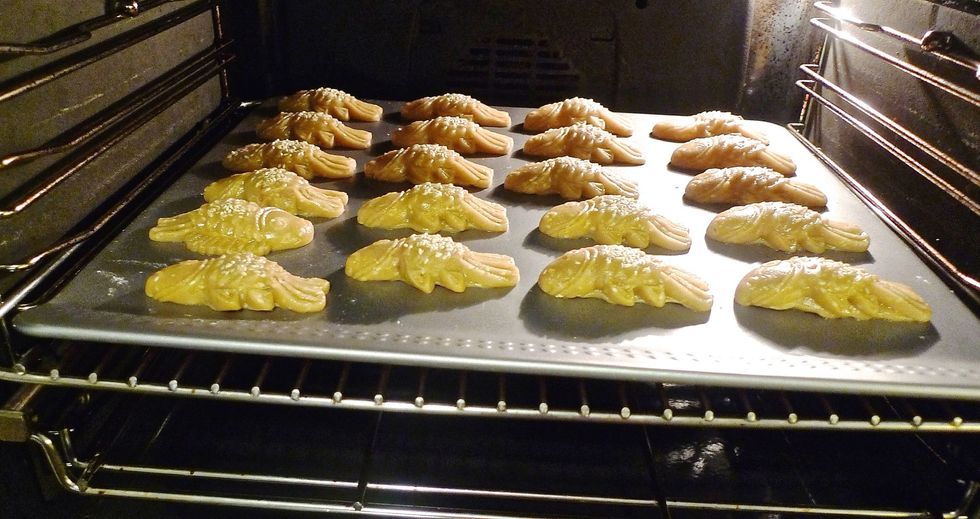 Bake in 190 degree C ( 375 degree F ) preheated oven for 10 minutes.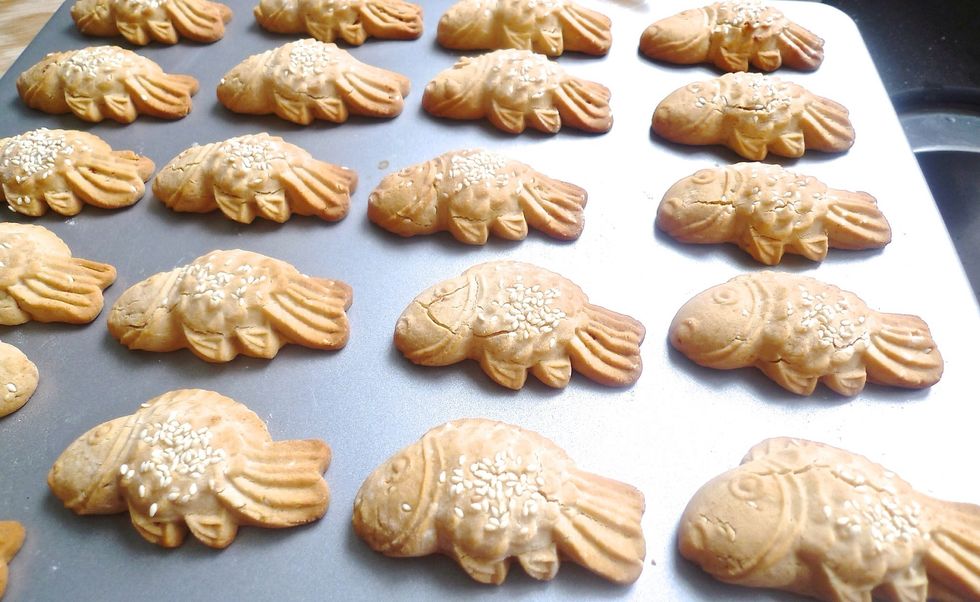 Remove from oven and leave to cool on wire rack for 15 minutes.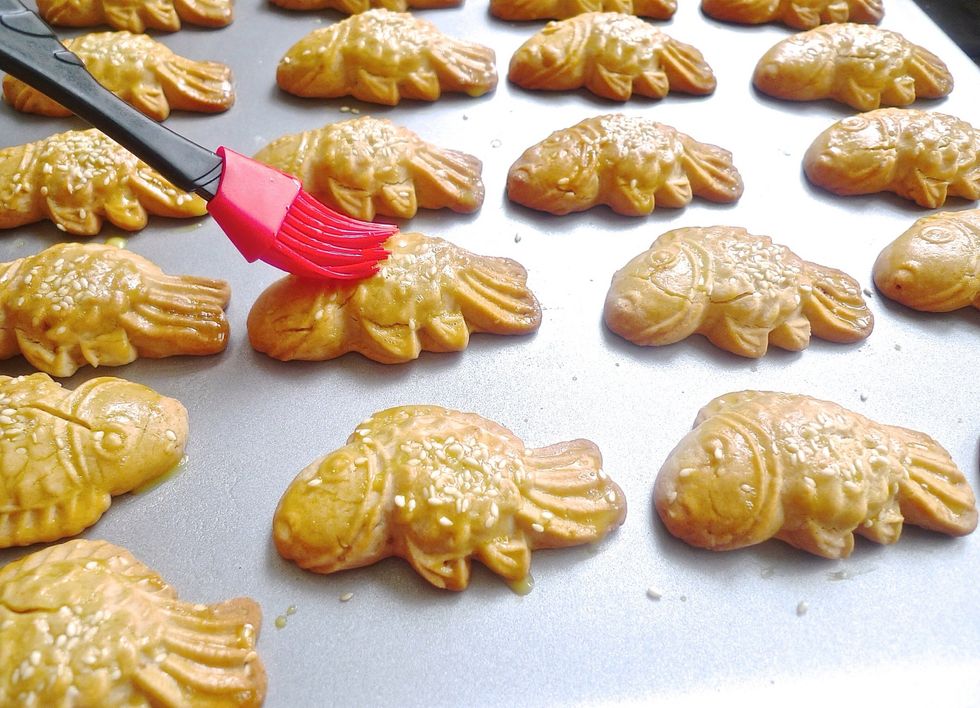 Brush the top lightly with beaten egg yolk mixture after the mooncake has cooled down to get a more even colouring on the surface.
Bake again in the oven for another 8 minutes or until golden brown.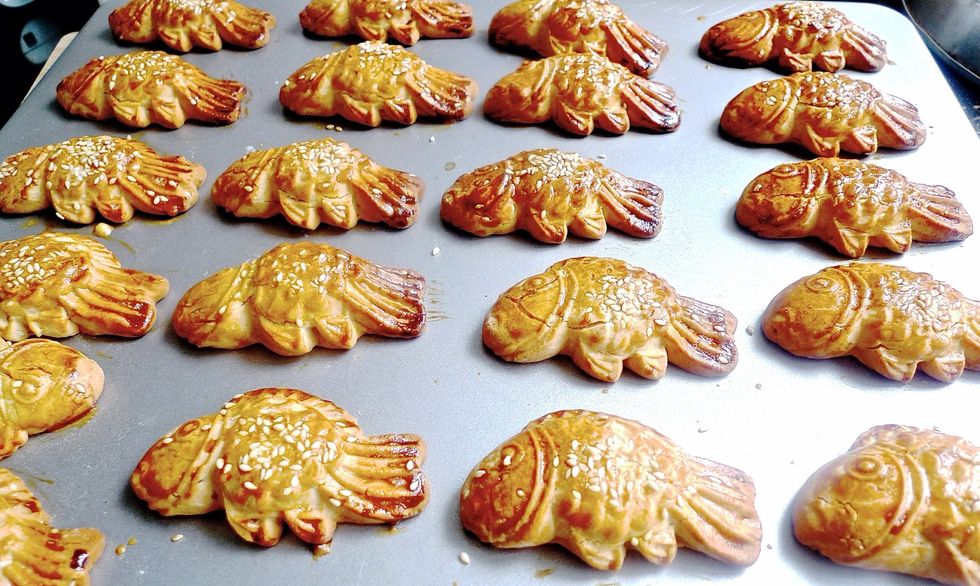 Leave the golden brown fish doll mooncakes to cool completely. And you're done!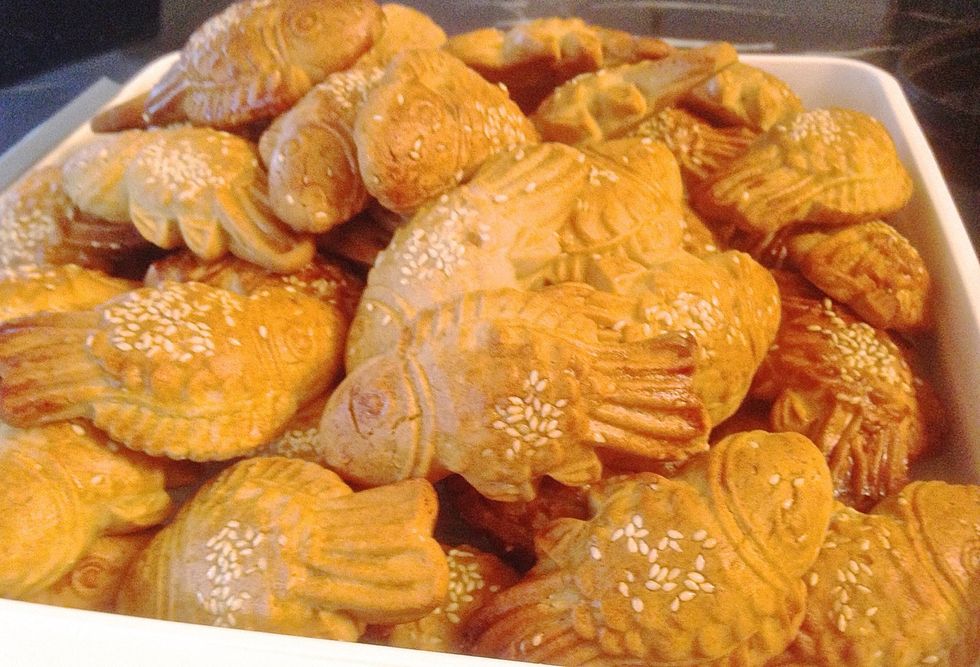 Store in air tight container. Can be kept up to weeks if it is dry enough after baking.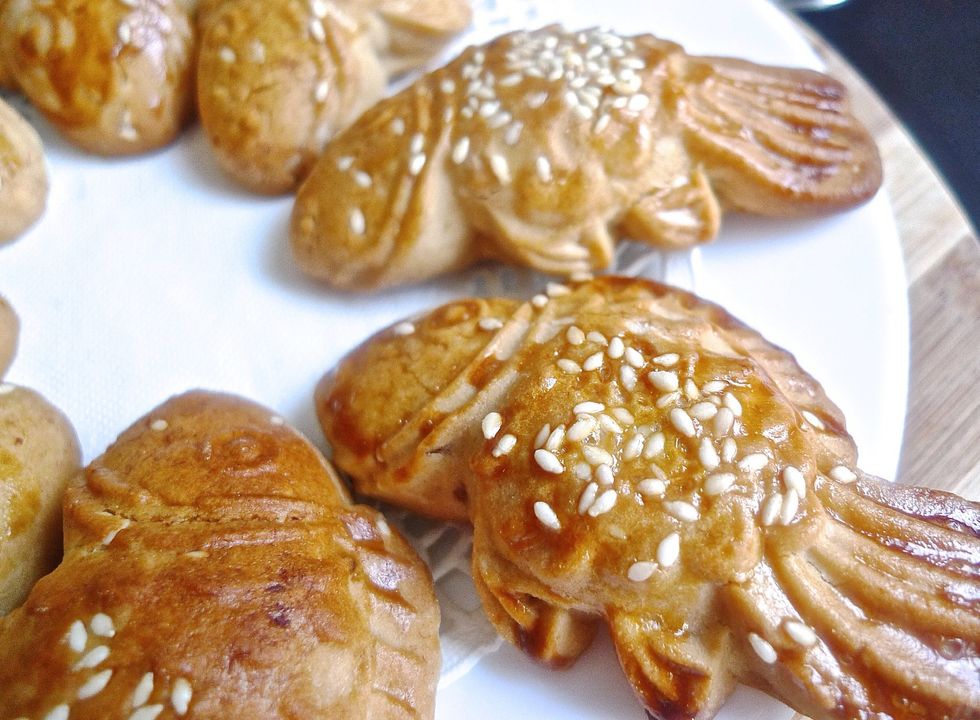 Wait 1 to 2 days for the mooncakes' skin to become soft and shiny before serving.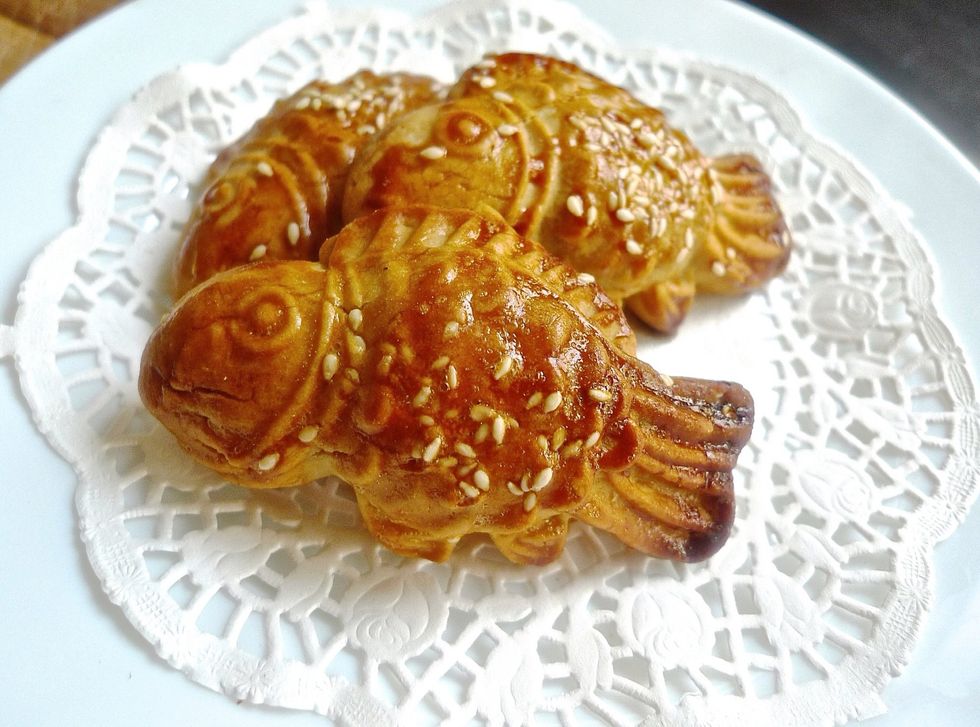 These fish doll mooncakes are a bit crunchy on the outside and soft yet flavourful on the inside with the stuffed delicious chicken floss. So Enjoy!
750.0g Golden syrup
300.0g PEANUT oil
1.0Tbsp Alkaline water ( lye water )
2.0Tbsp All-purpose flour
1.0kg All-purpose flour
50.0g Roasted melon seeds
60.0g Roasted white sesame seeds
500.0g Chicken floss
1.0 Egg yolk + water ( glaze )
Huang Kitchen
For more step-by-step recipes and cooking tips, visit my website at \nhttp://www.huangkitchen.com