Bake 'Torta Calabrese' Walnut Cake-Calabria 🇮🇹
348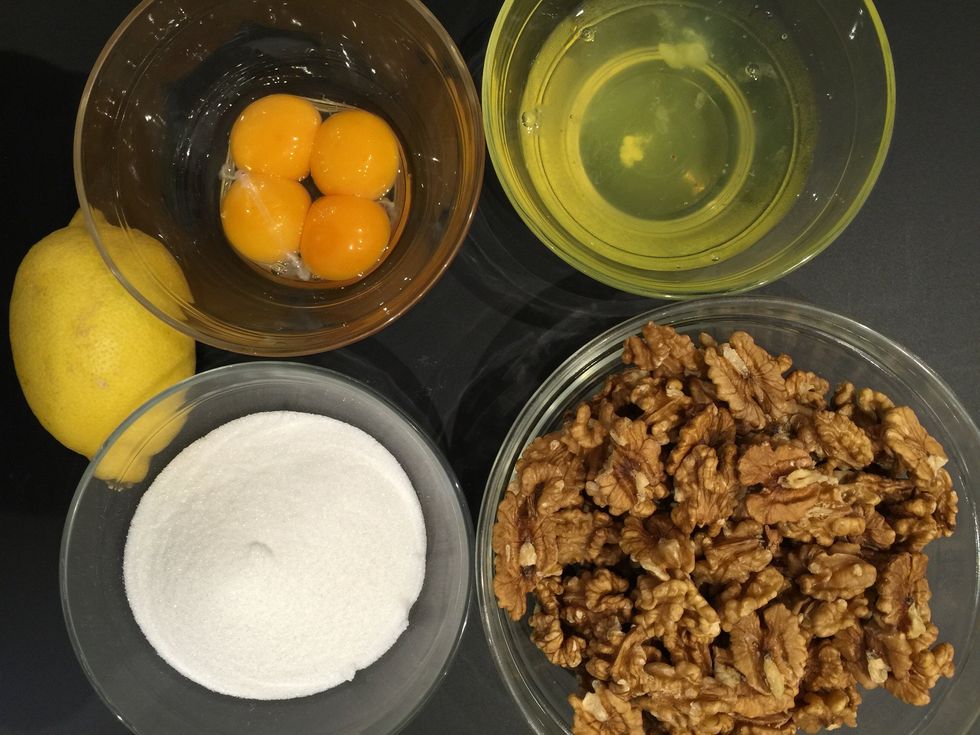 Egg yolks, egg whites, caster sugar and walnuts
In a food processor, Grind the walnuts with 2 tbsp of granulated sugar and the corn starch. This will prevent the walnuts from clogging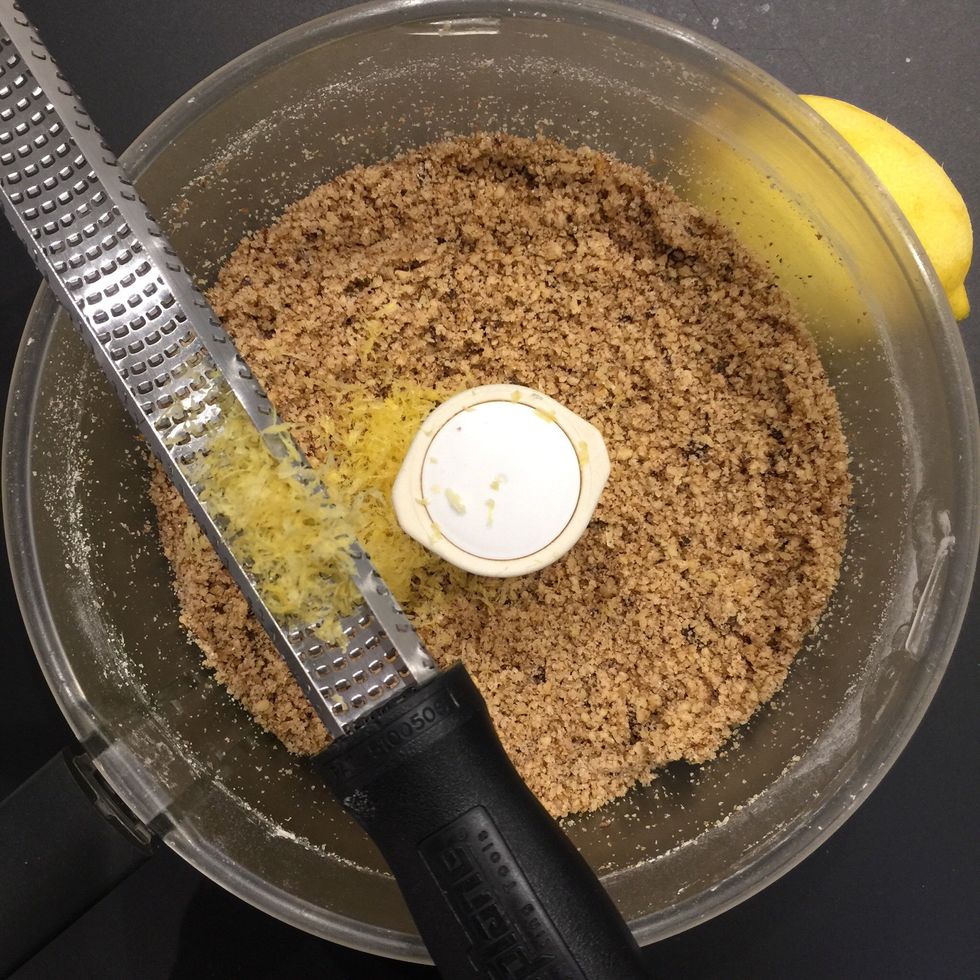 Zest the lemon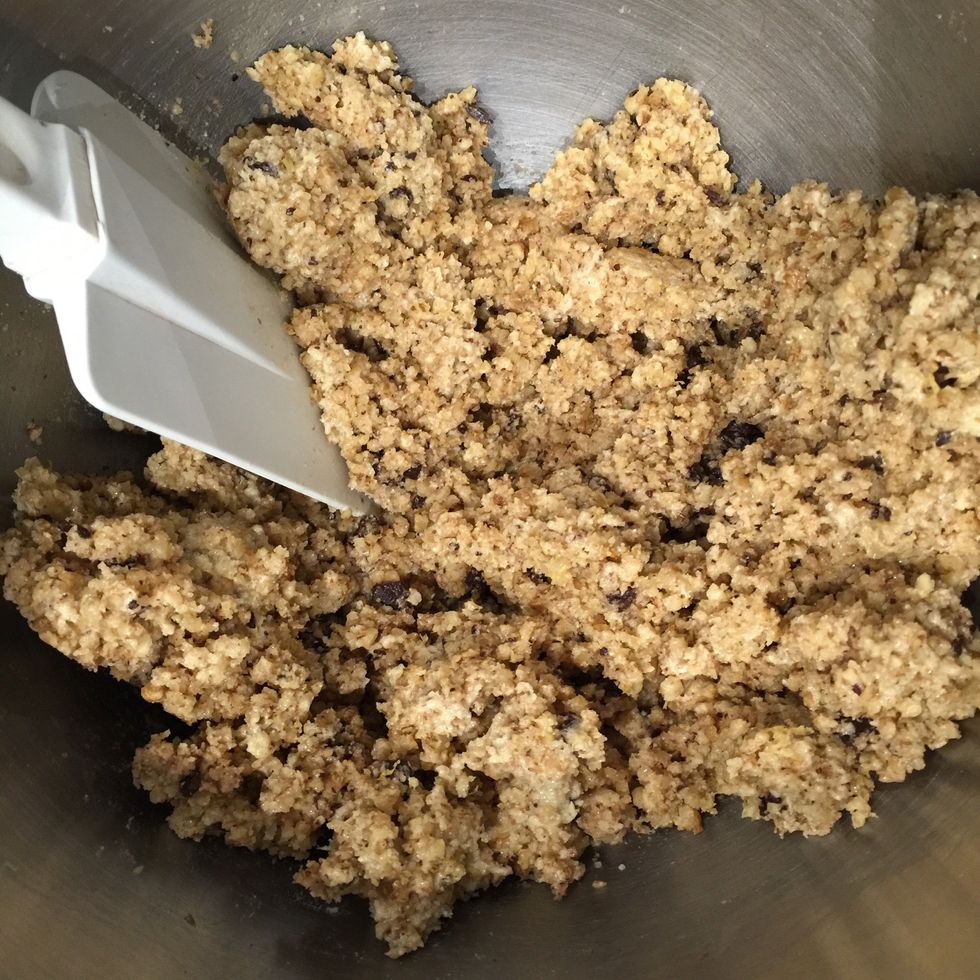 Mix the walnuts with the egg-sugar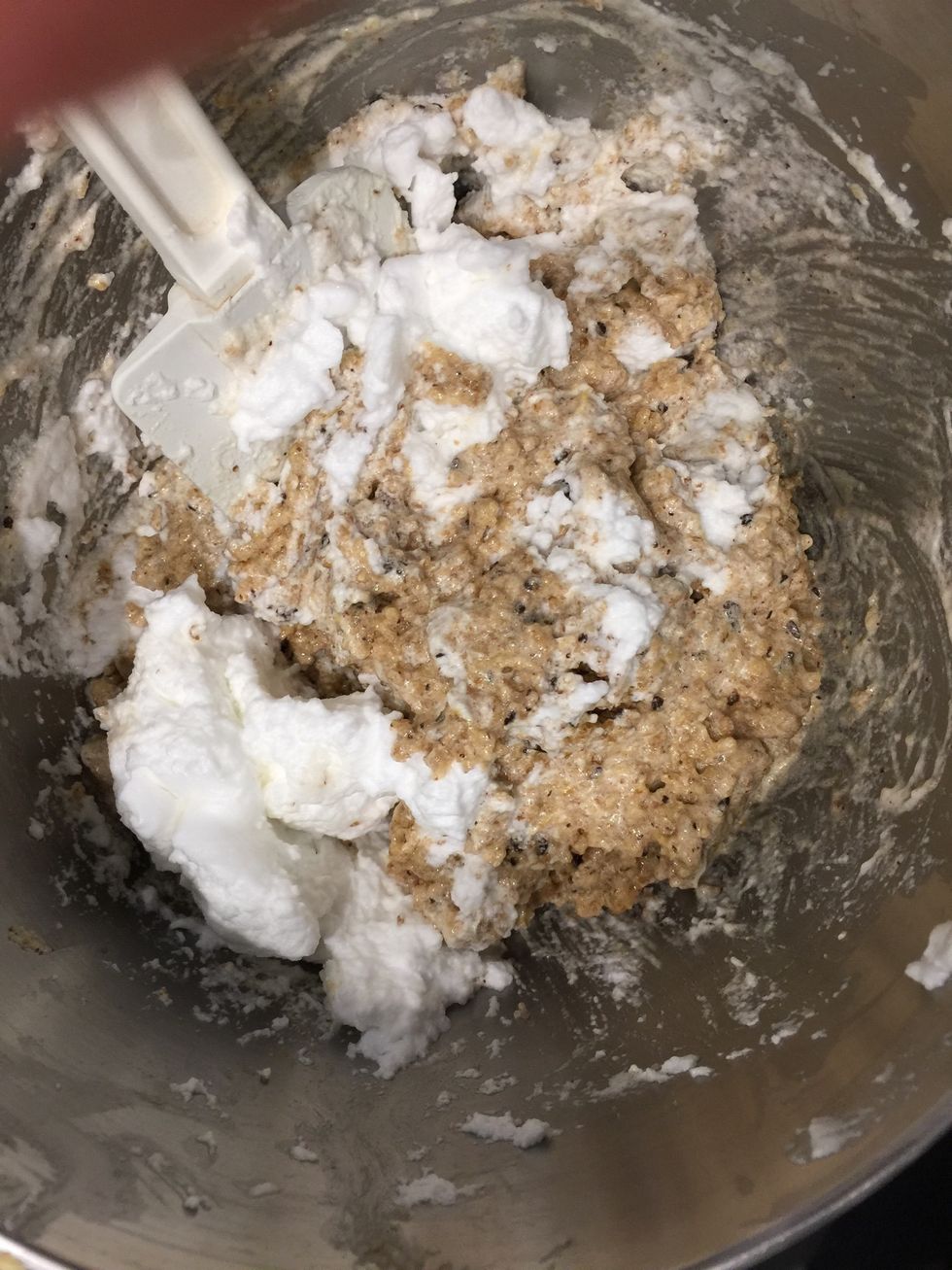 Beat the egg whites and add in 3 times..FOLDING in the walnut mixture.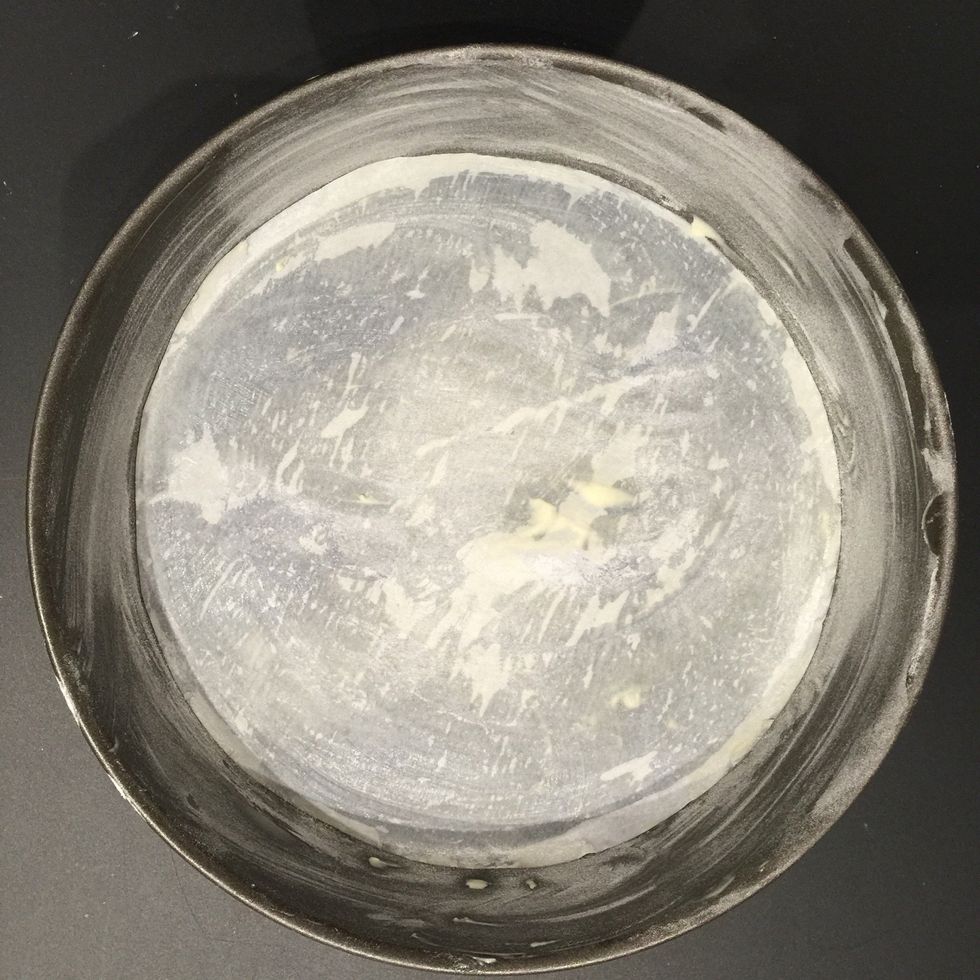 22 cm mould. Buttered, floured and lined with parchment paper
Put the batter in the mould the put in the oven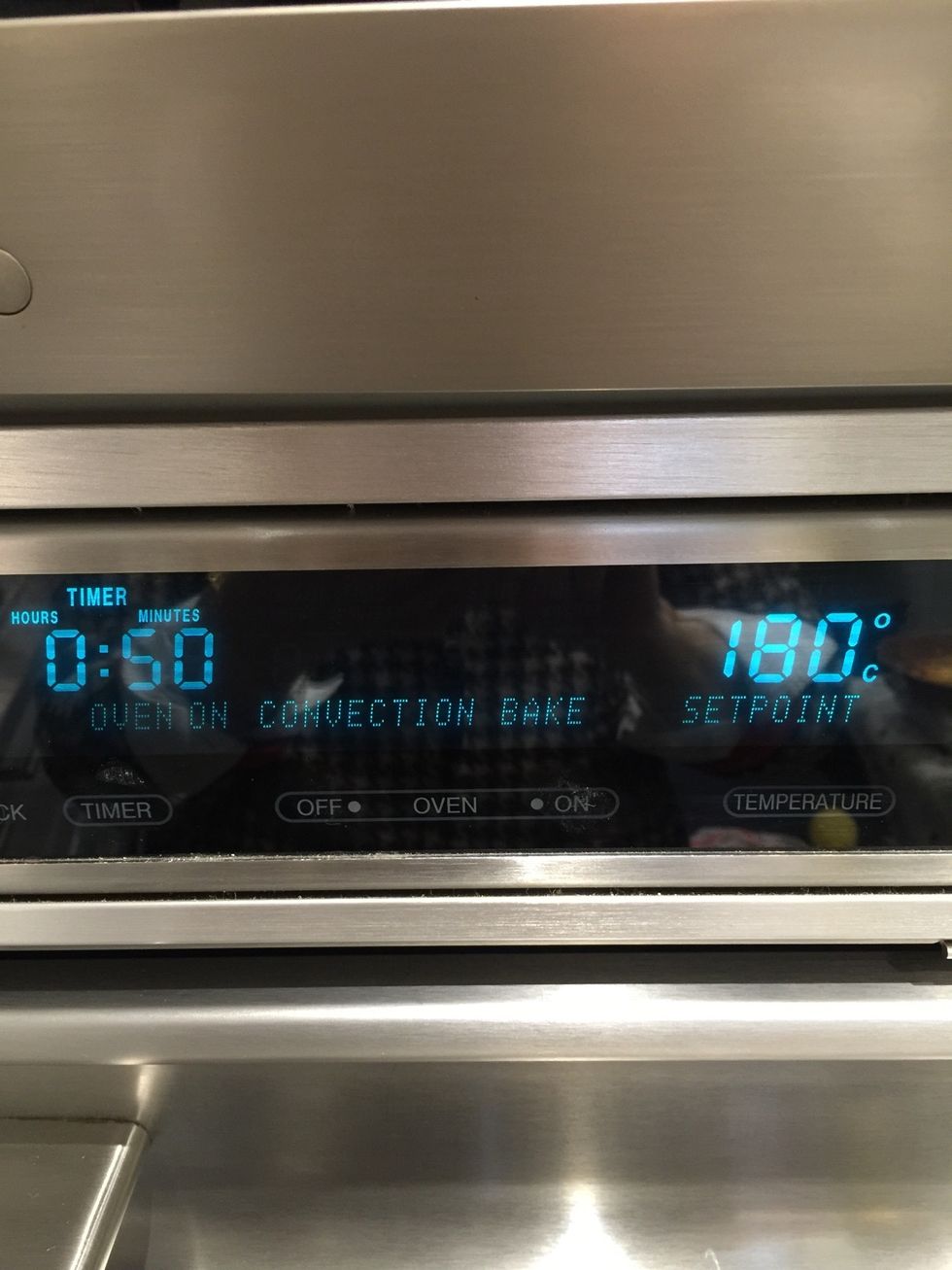 Bake 50 mins in a preheated oven 180 C
Serve as such or
Decorate with walnuts and icing sugar. May b it would better to cut it into parts while it is still warm.
350.0g Walnuts
150.0g Caster sugar
30.0g Granulated sugar
20.0g Corn starch
4.0Tbsp Eggs large separated
Or
5 small eggs