Gather your ingredients. Any cocoa powder will do, and if you don't have rum extract, you can substitute it for vanilla extract.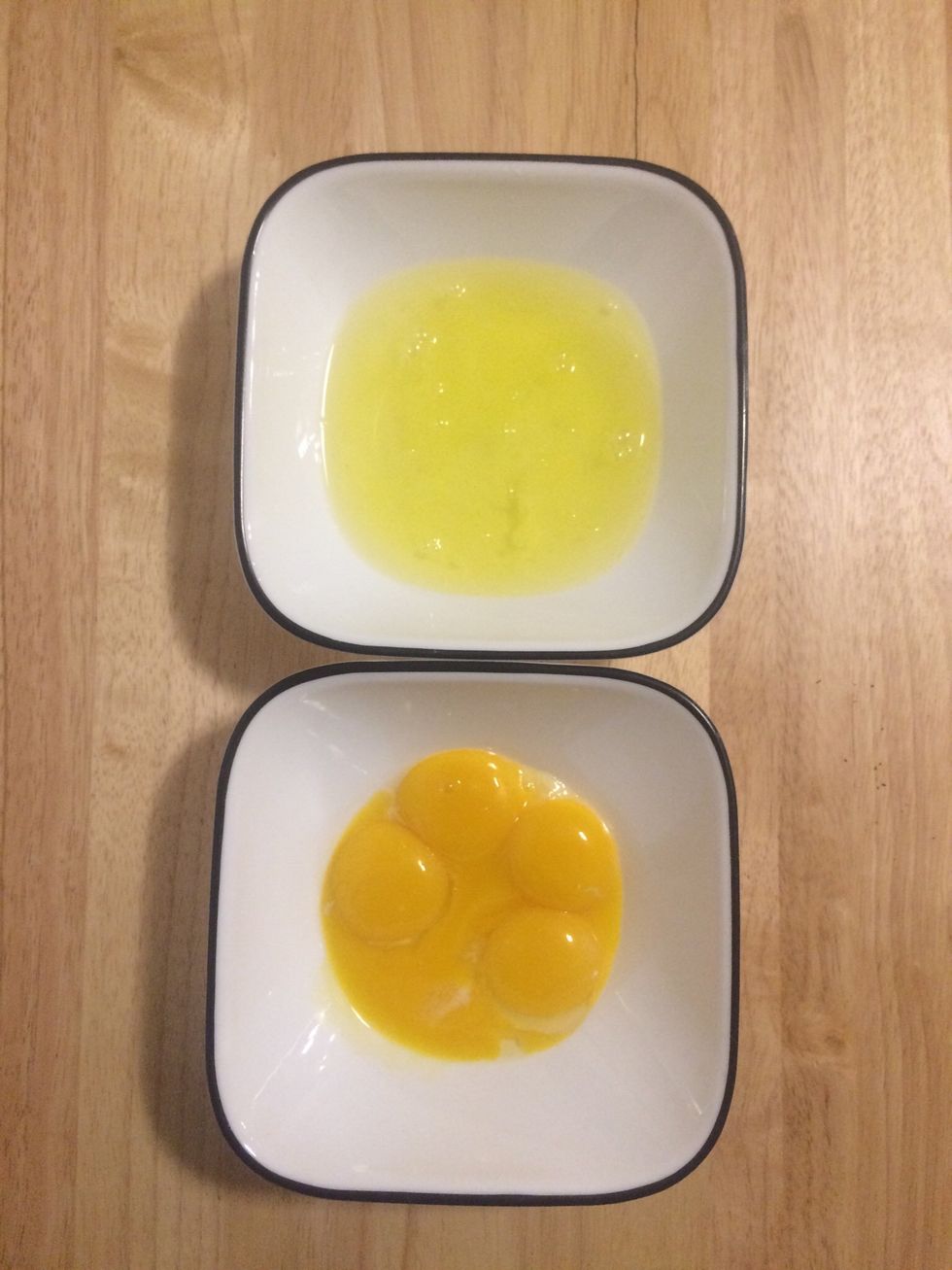 Separate your eggs yolks into one bowl and the egg whites in another.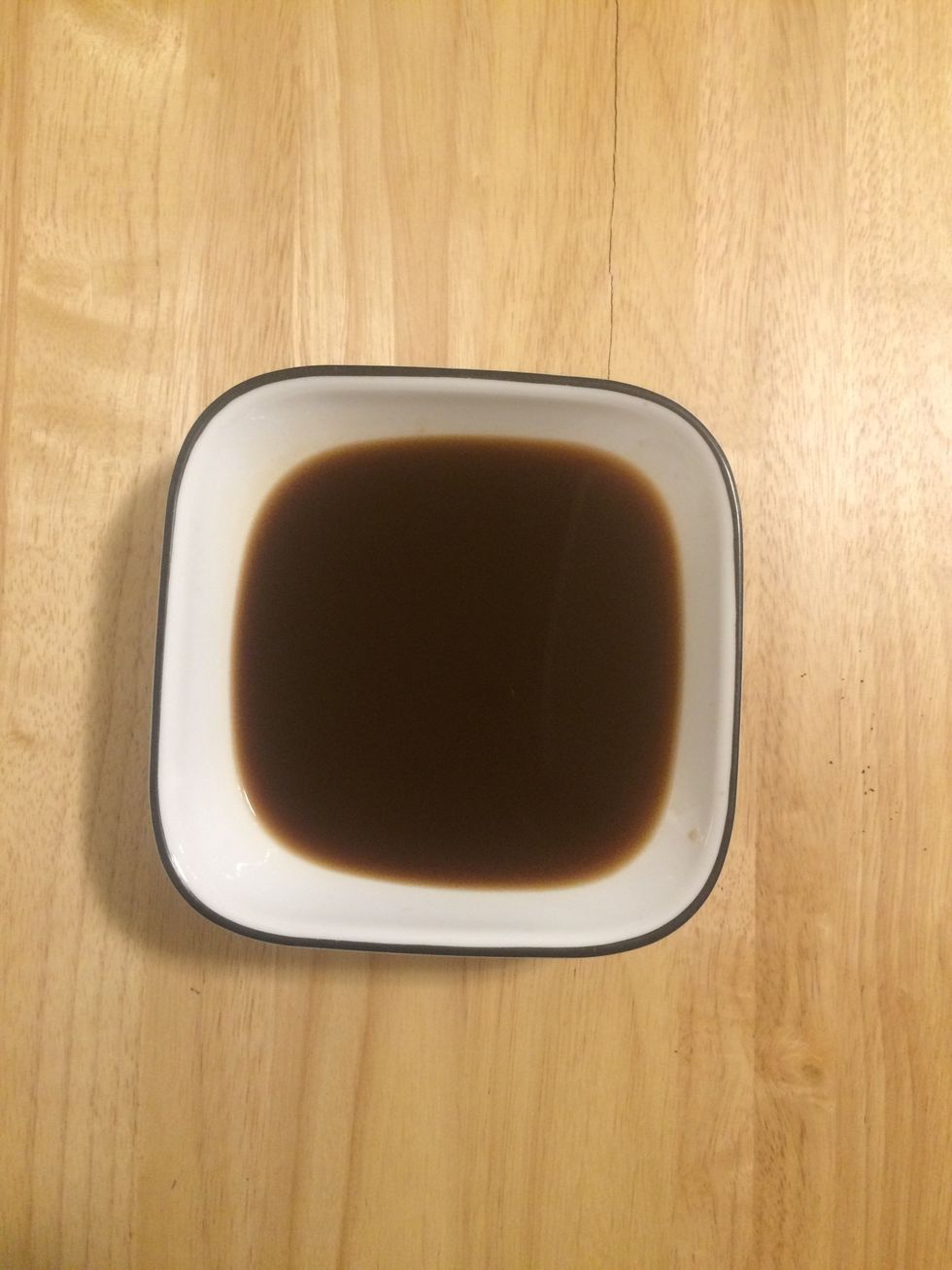 Brew some strong coffee and let it cool to room temperature. An espresso shot works well. Add your rum or vanilla extract and mix it in.
Beat the egg whites in a mixer (in the same direction) slowly until a foamy white cream forms. Once the foam starts to form, pour in 3 tablespoons of sugar. Mix until the sugar completely dissolves.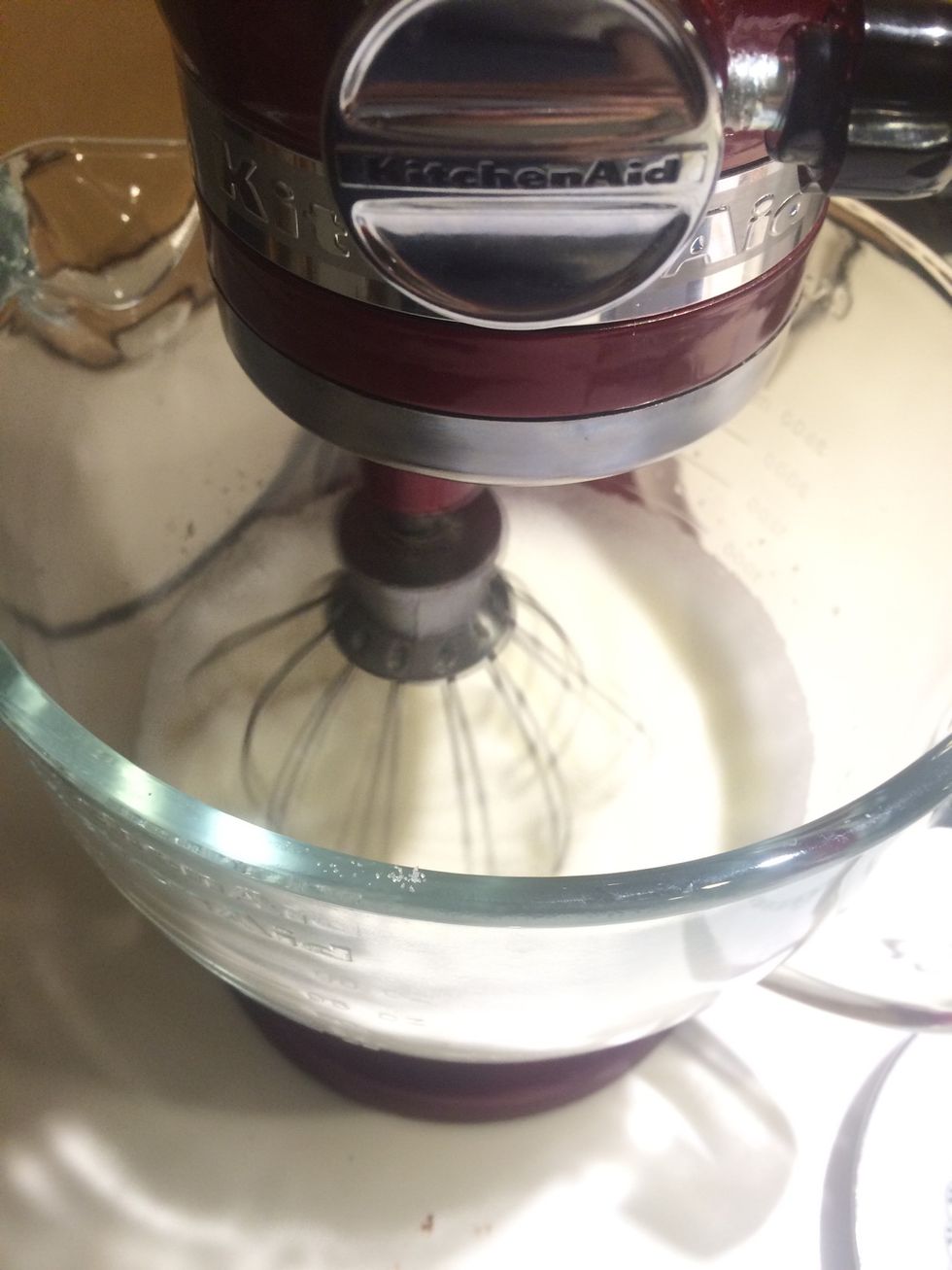 Add the mascarpone cheese slowly into the egg white cream while the mixer blends everything together (in the same direction). The cream will become thicker. Blend until there are no more lumps.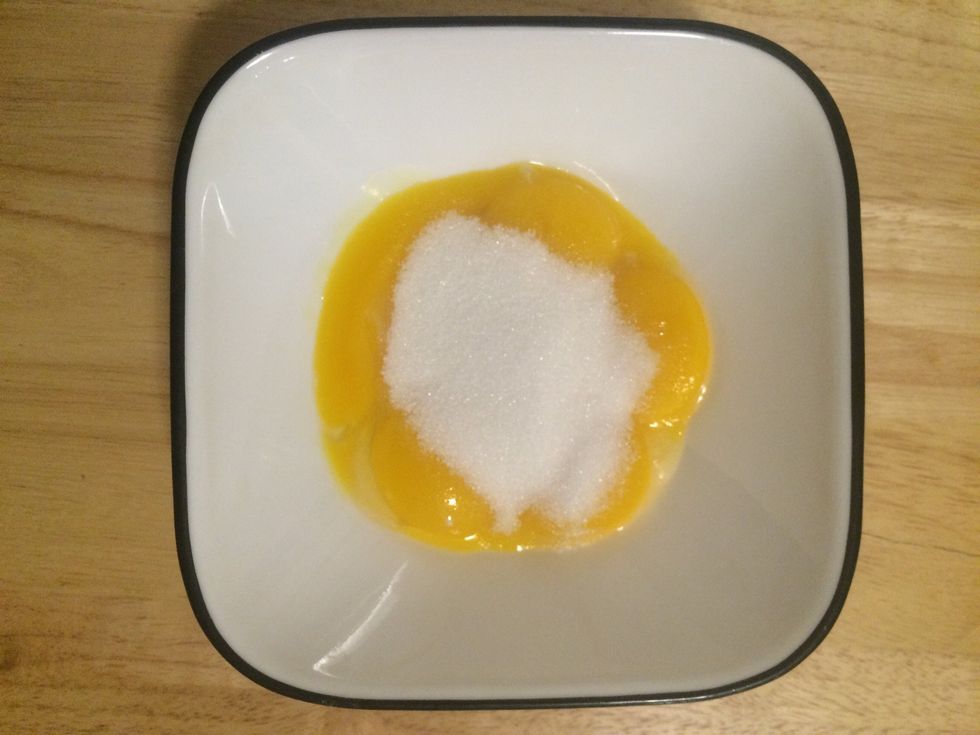 Add the remaining 3 tablespoons of sugar in your egg yolks and mix until a thickness forms.
Add the egg yolk/sugar with the egg white/cheese and blend together well. The cream will be ready once the colors have blended together.
Get a medium deep tray. Dip ladyfingers in your coffee on both sides very quickly (do it too slow and the cookies become too moist) and lay down on cookie tray, sugar side of cookie up.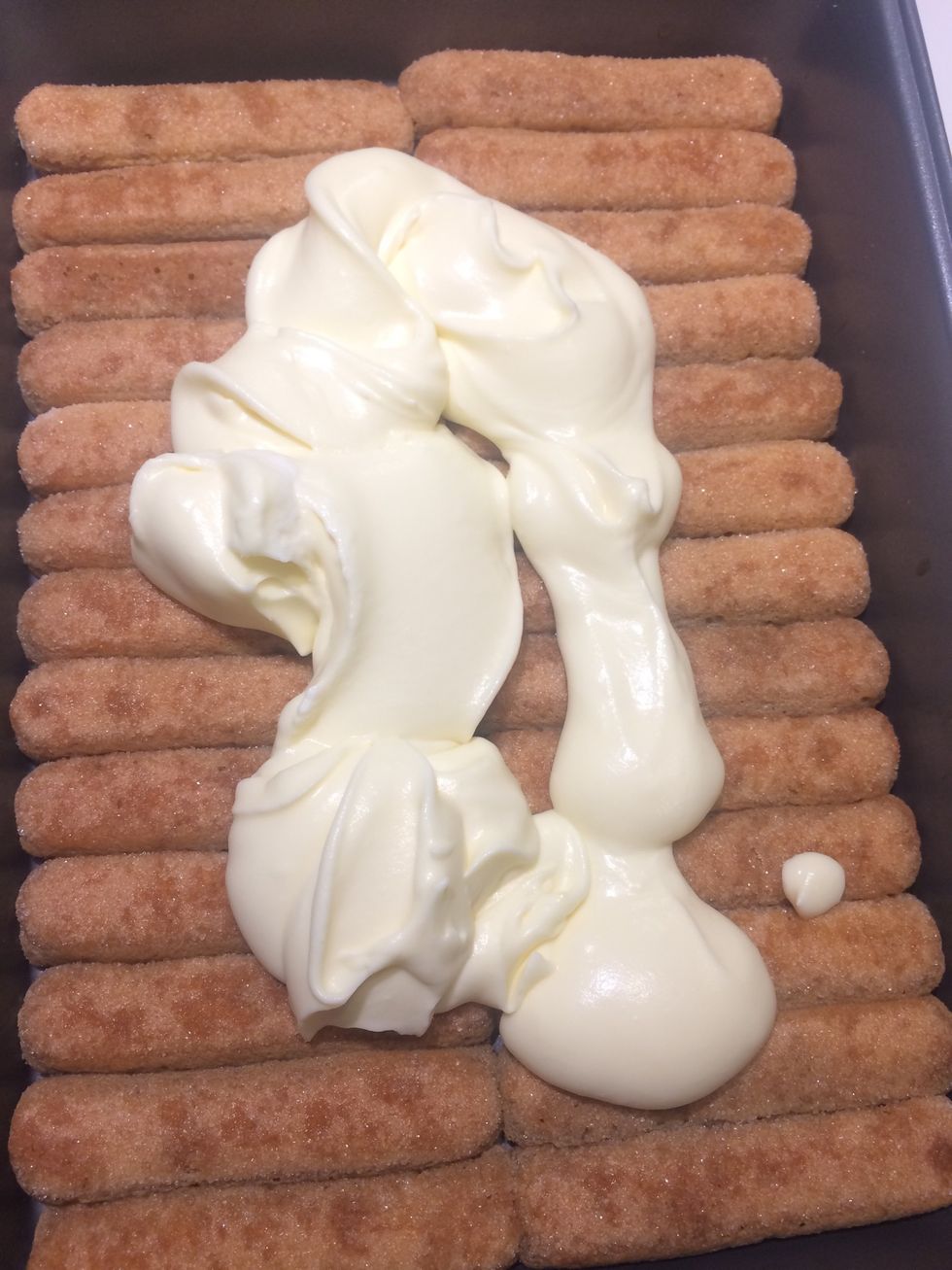 Spread a thin layer of cream on top of the cookies.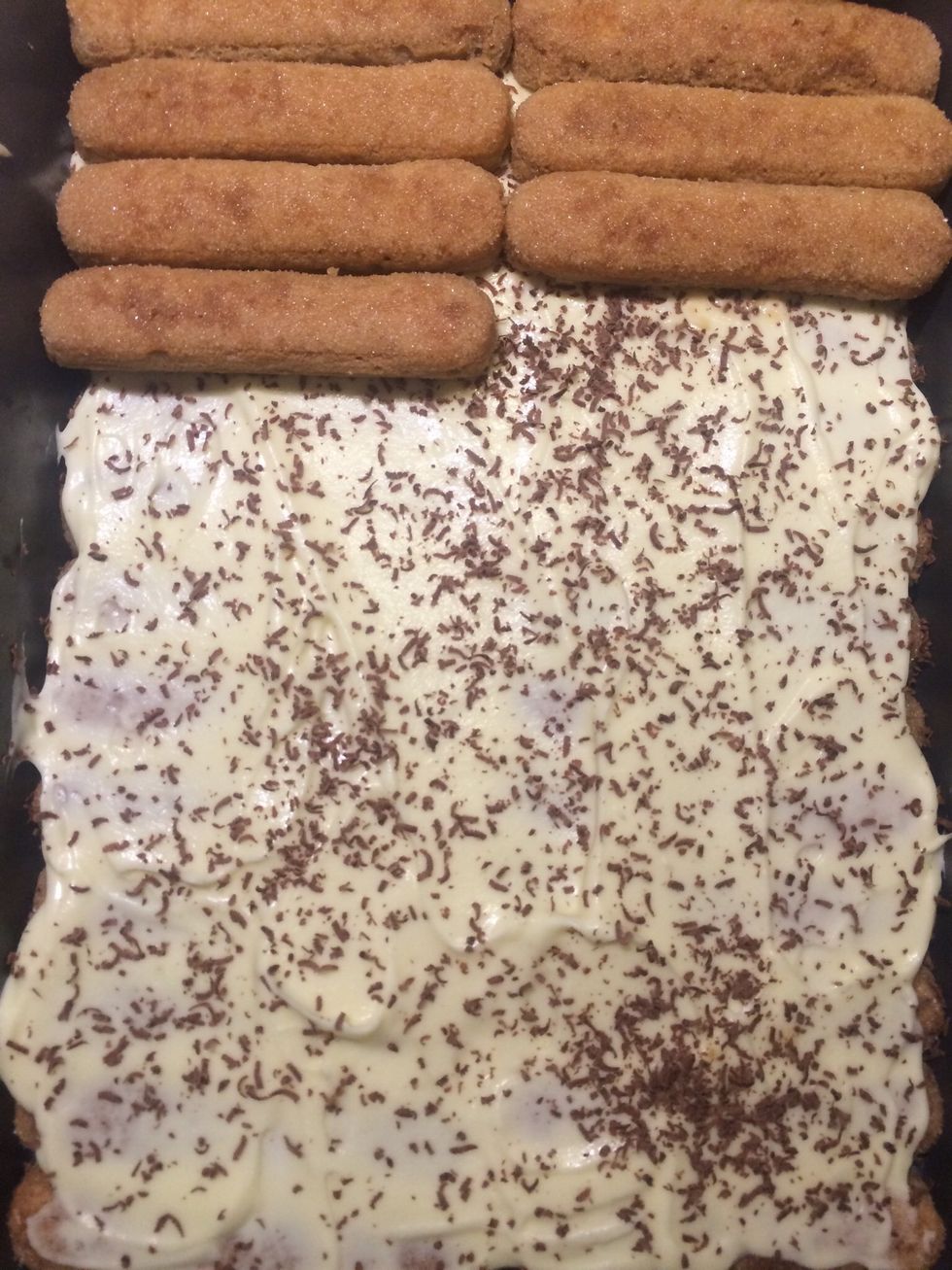 I found some dark chocolate bars and decided to use them as shavings on the first ladyfingers layer for some added chocolate taste. Add another coffee dipped layer of ladyfingers on top.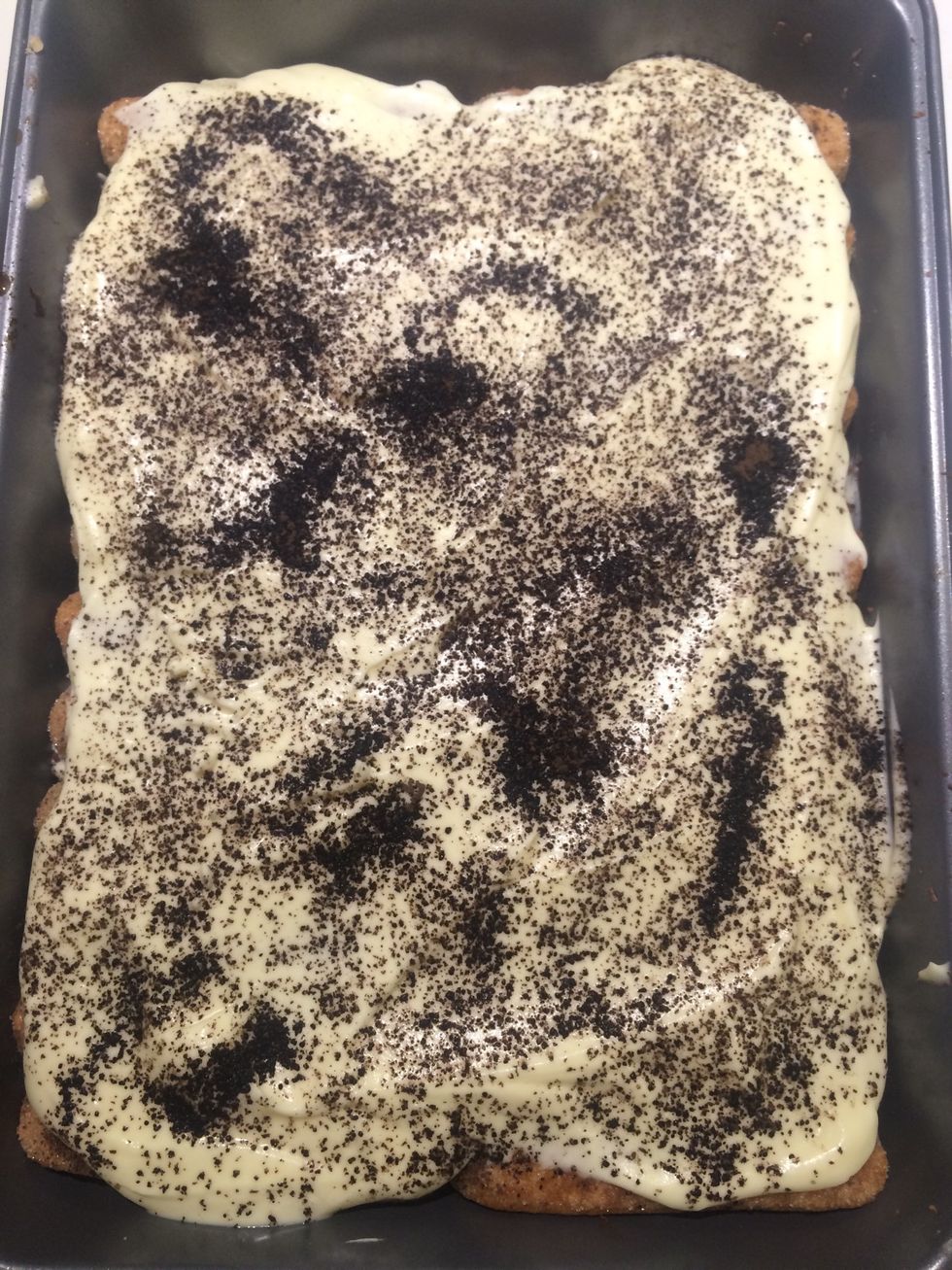 After your last layer of ladyfingers is down, spread the rest of the cream and use a sifter to add your cocoa powder. Cool in the fridge for a couple hours and then serve.
8.0oz mascarpone cheese
5.0 eggs
3.0c coffee
1.0Tbsp rum extract
6.0Tbsp sugar
ladyfinger cookies
Cocoa powder
Ruth Robles
Born in the back fields of Europe, raised in an overcrowded, polluted city overseas. Proud mom, conspiracy theorist, passionately Agnostic, forever a student.