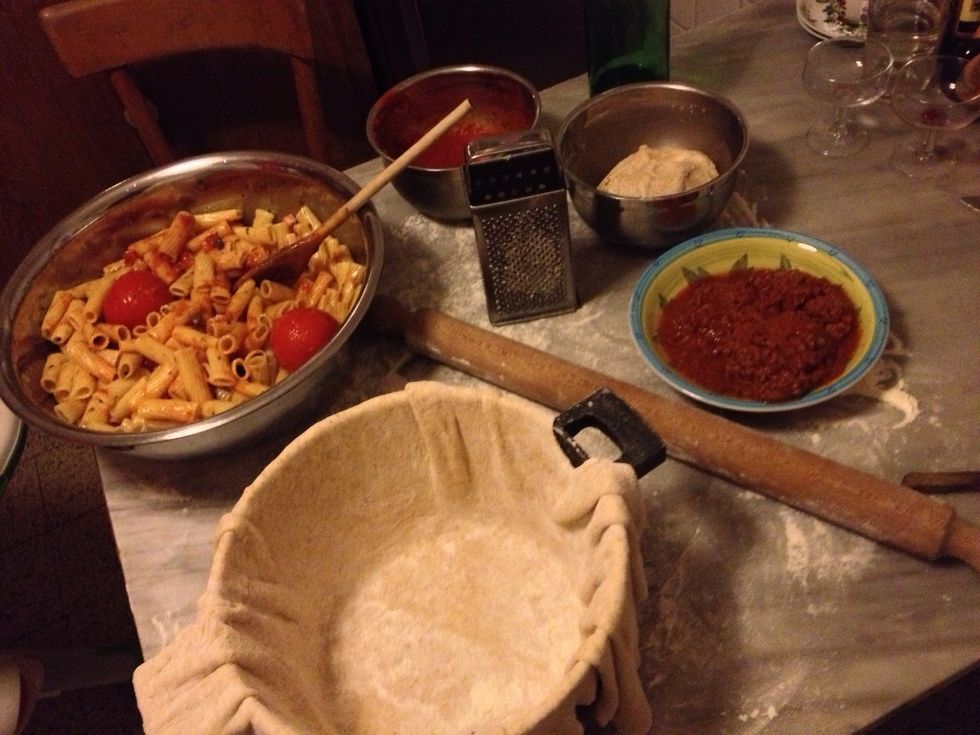 Put anything you like inside a pastry for pizza
Prepare the ground!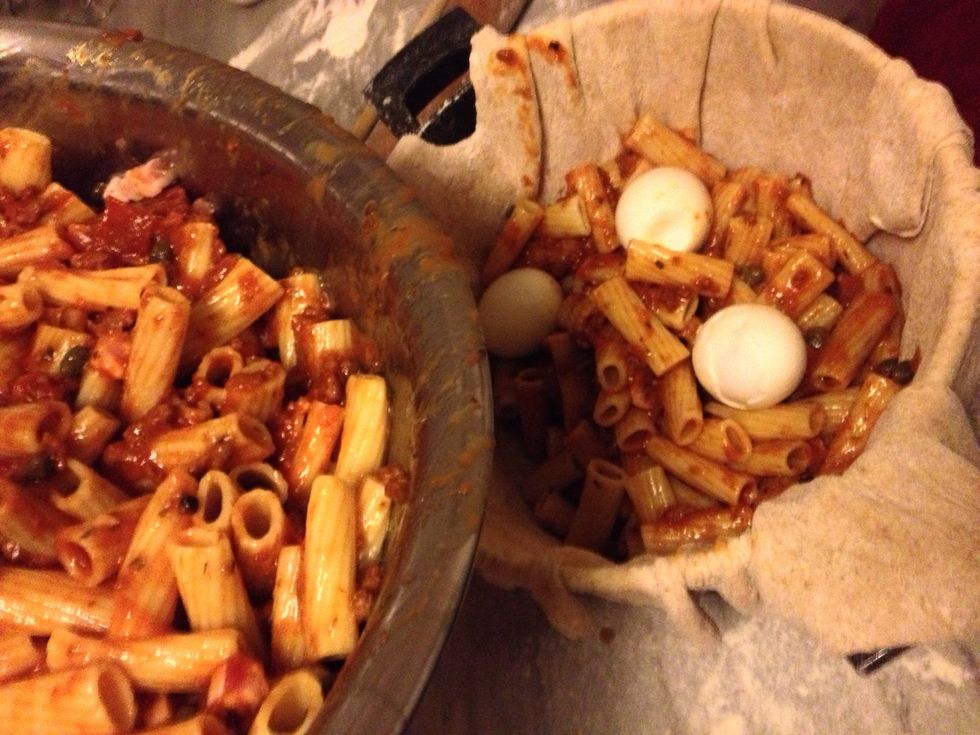 Add cooked pasta, sauce, eggs, ...anything!!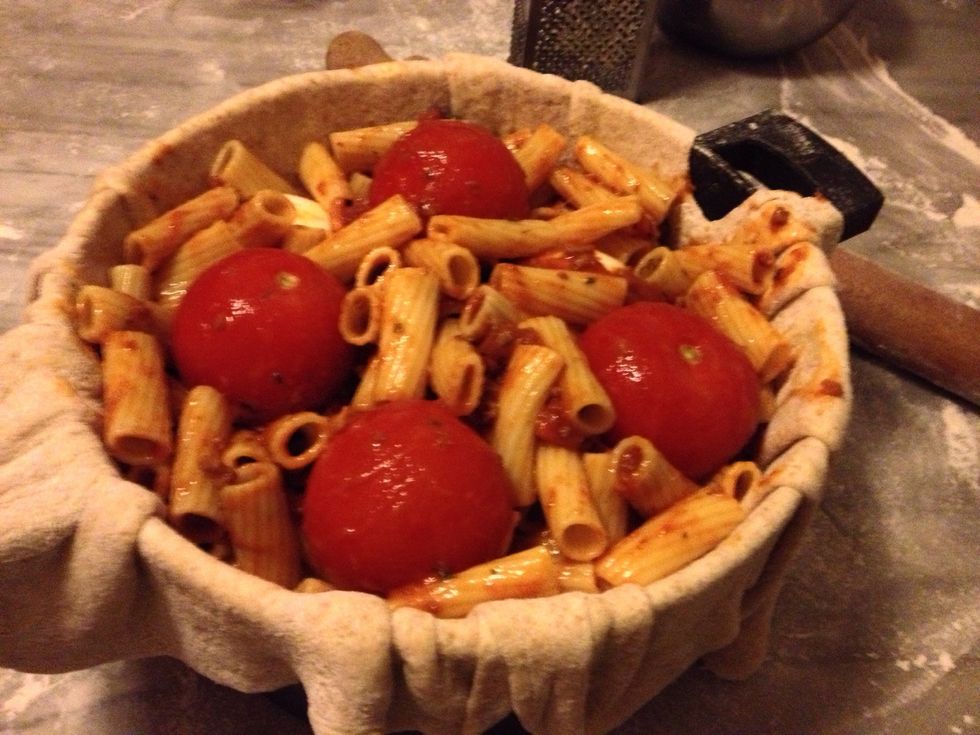 Fill up! I tried tomatoes as well...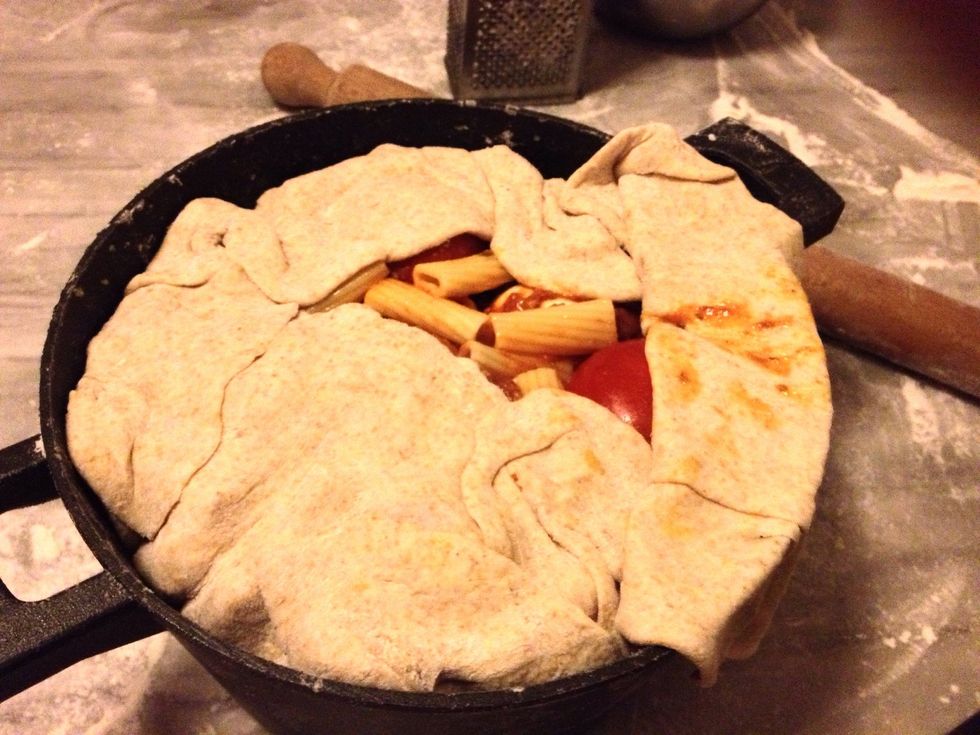 Fold and seal your creation...
45 minutes in oven (175 C)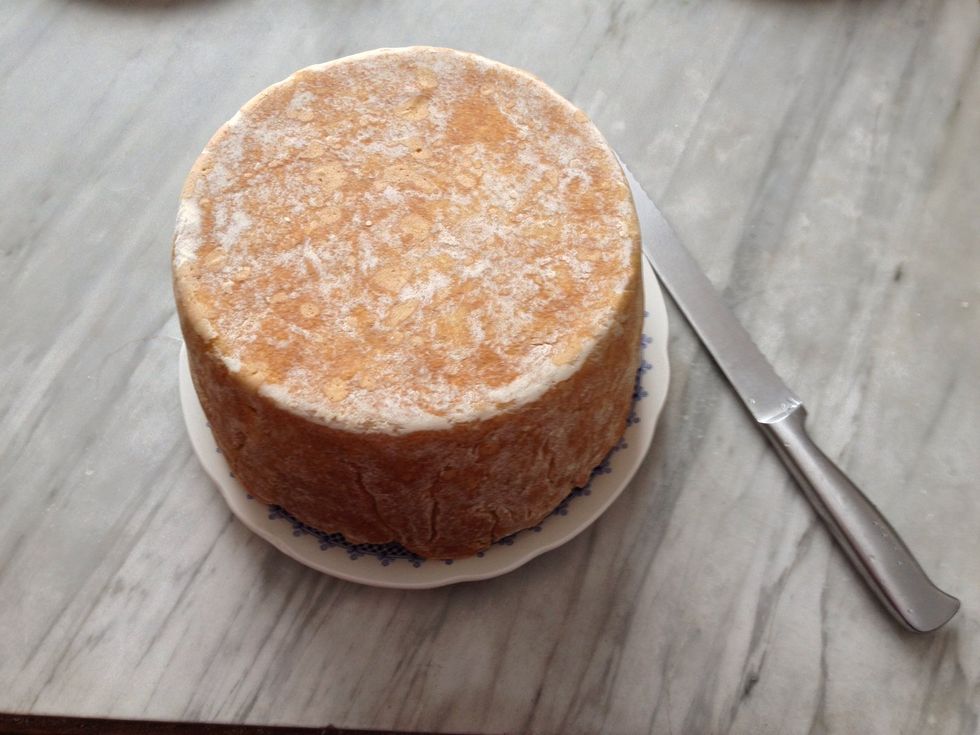 Here we are!
Let it cool for 1 hour, cut slices and serve
Ragù (for those who can cook it) Bacon cut in cubes Cheese Spices (at will) Tomato sauce Cooked pasta (al dente) Eggs Pastry for pizza! Go!!!
The creator of this guide has not included ingredients