Gather your ingredients; white cake mix (including ingredients needed i.e. vegetable oil, 3 egg whites, and water), red and blue food coloring, and one container white icing.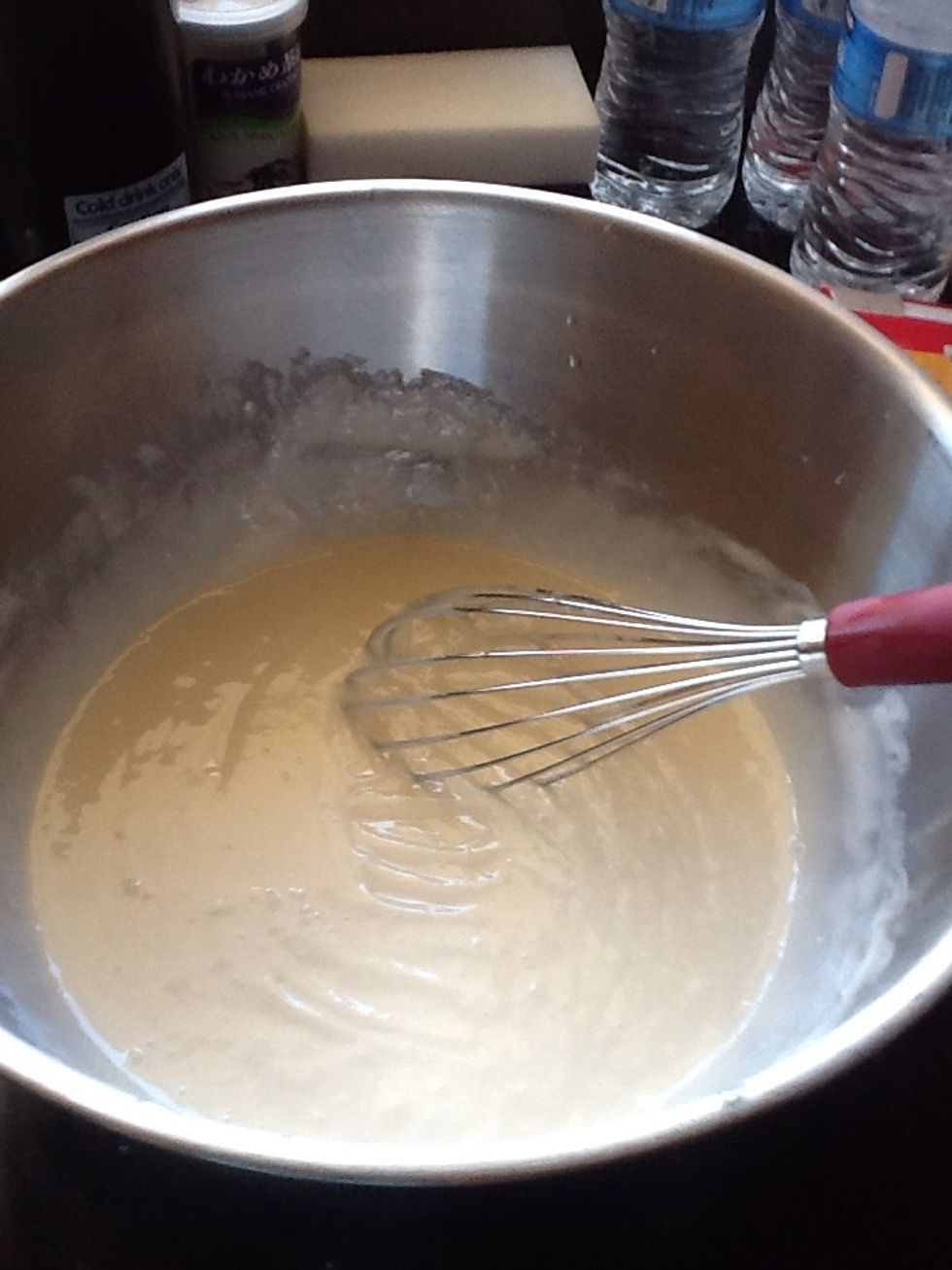 Add ingredients as instructed to on the cake mix box.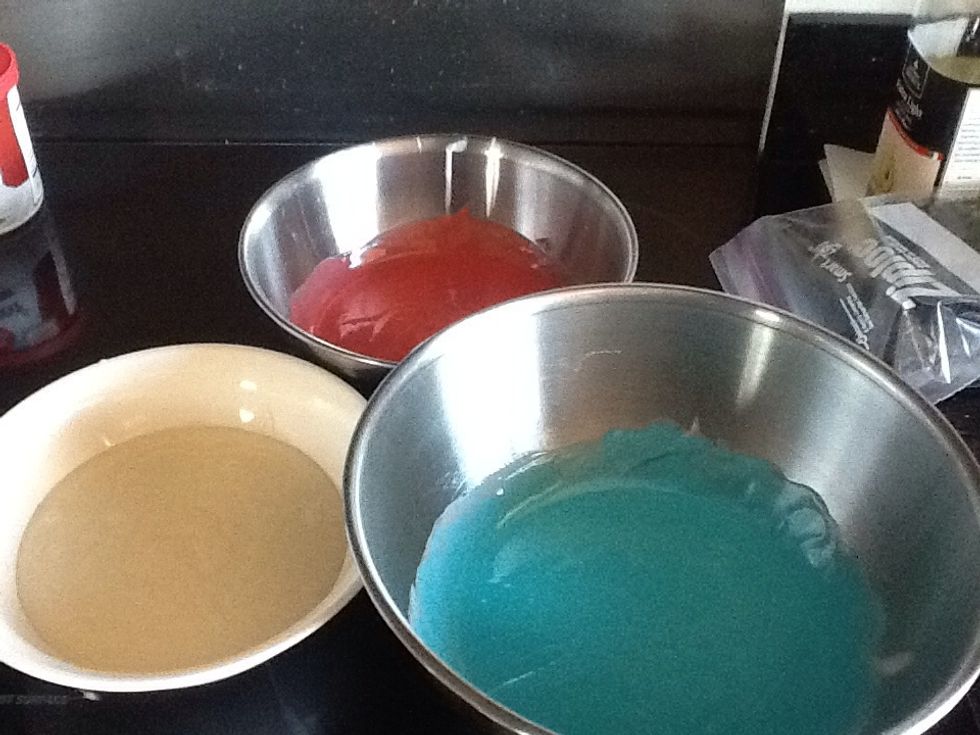 Evenly seperate the batter into three seperate bowls. Tint one blue and one red using a few drops of food coloring. Leave the last bowl as is.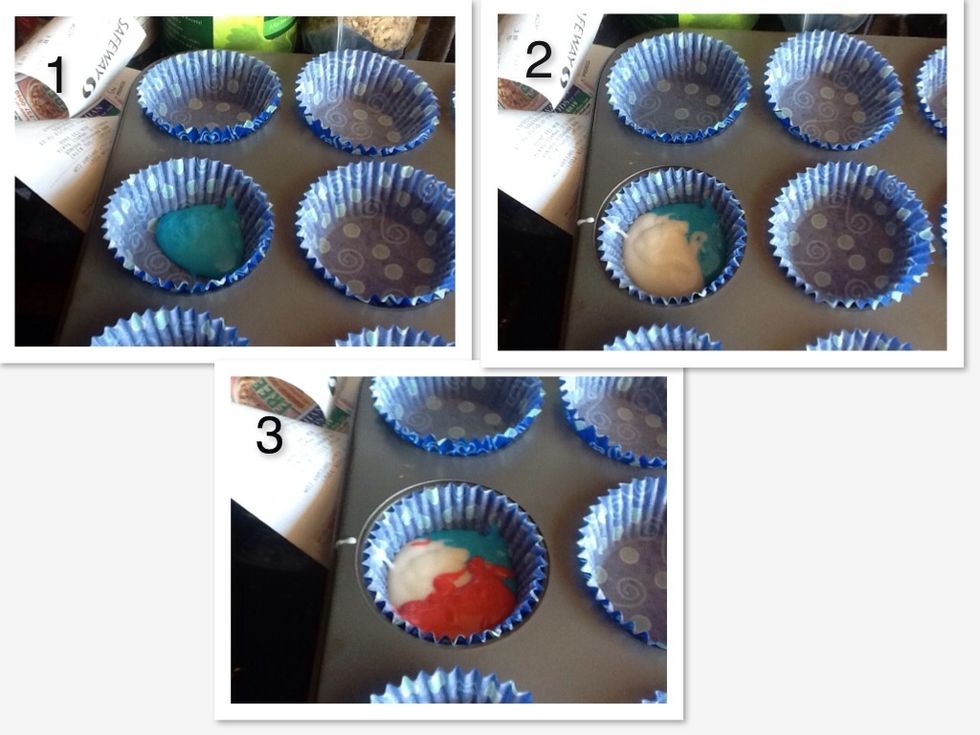 Place one tablespoon of each color of batter into the cupcake wrapper. Continue until 2/3 of the way full.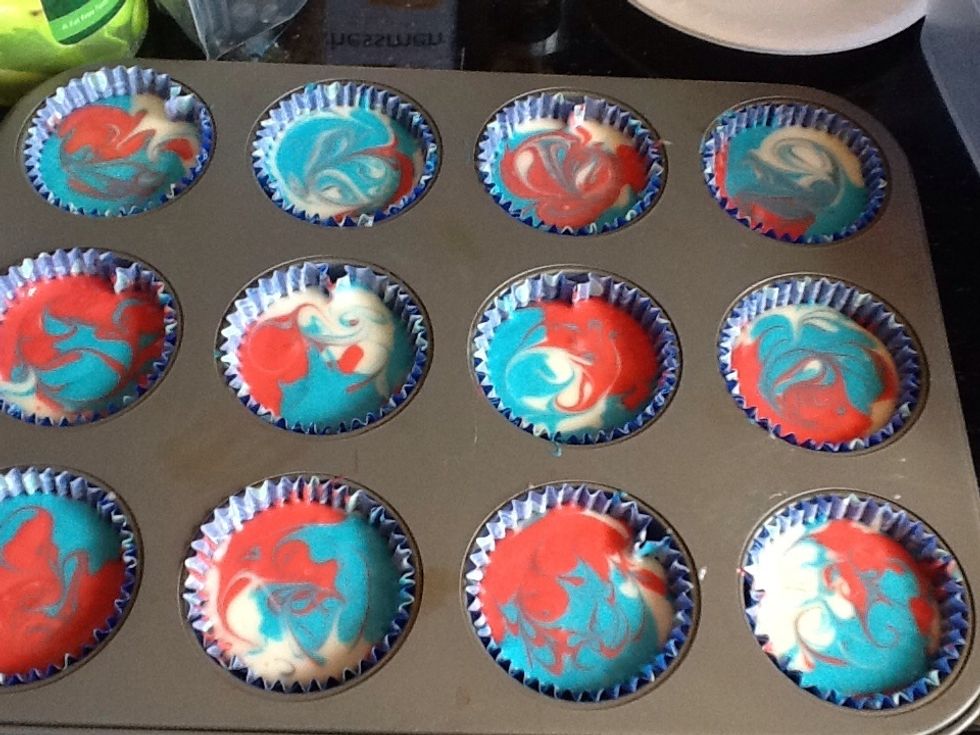 Continue to fill each cupcake wrapper with batter. If you want after you are done you can use a toothpick and make a design in the cupcake.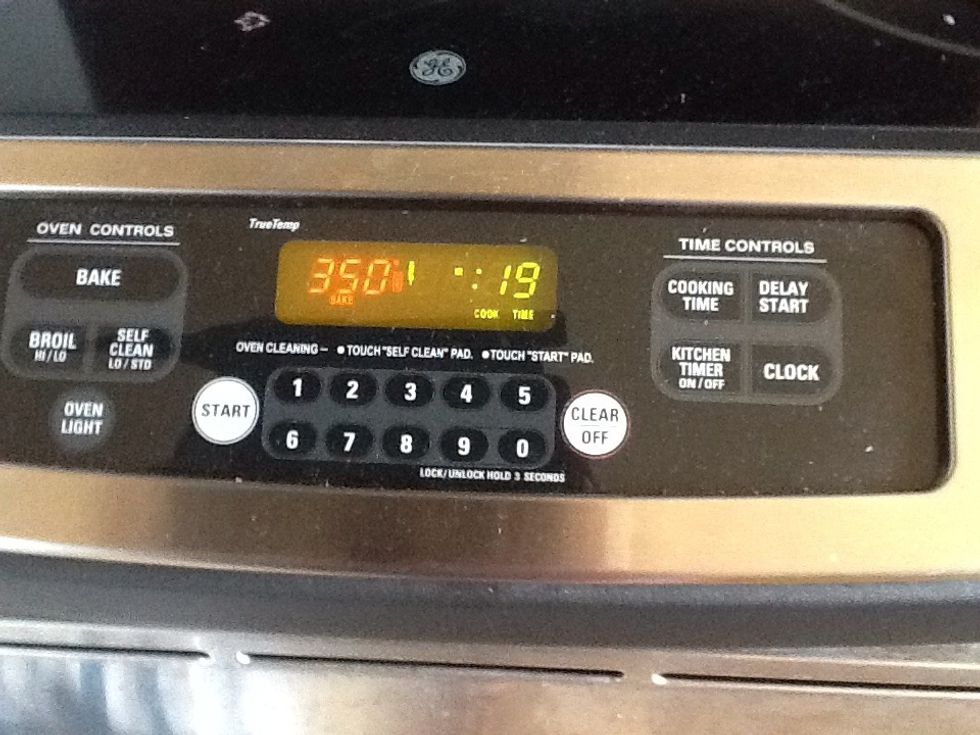 Set the oven. 350 degrees for 19 minutes. After baking, let the cupcakes cool outside till cool.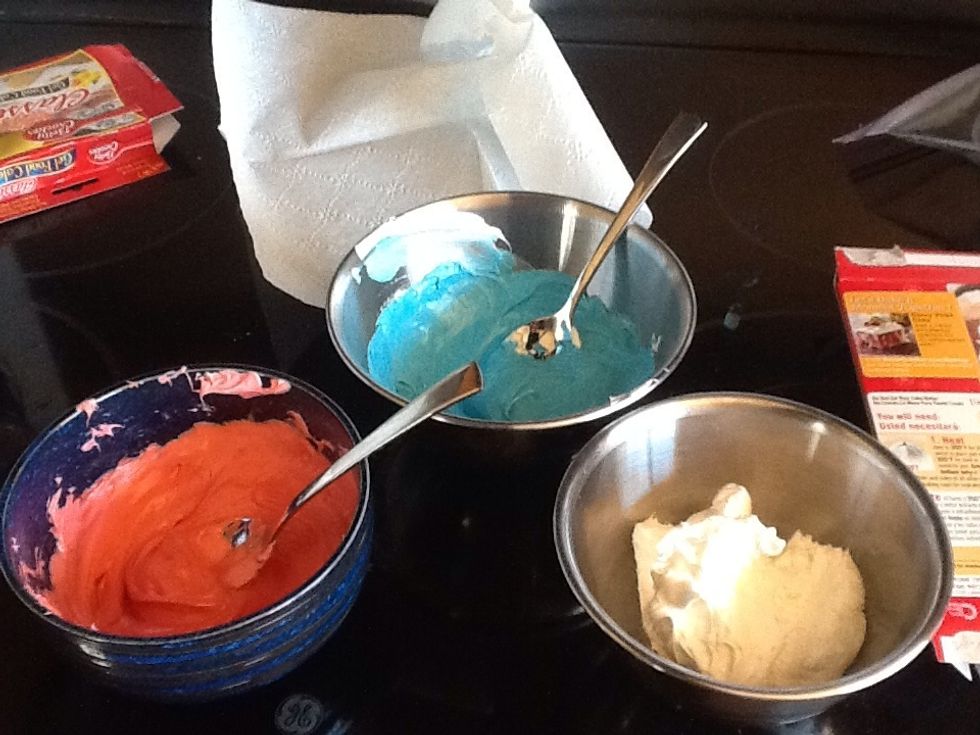 Now onto the frosting! Evenly spoon the frosting into three seperate bowls and tint one blue, one red, and leave the third bowl as is.
Using a star shaped tip ice the cupcakes. Spoon one color of frosting along one side of the bag, then add a different color to the other side, lastly fill in the middle with the last color.
1.0 box white cake mix
1.0 container white frosting
1.0 blue food coloring
1.0 red food coloring