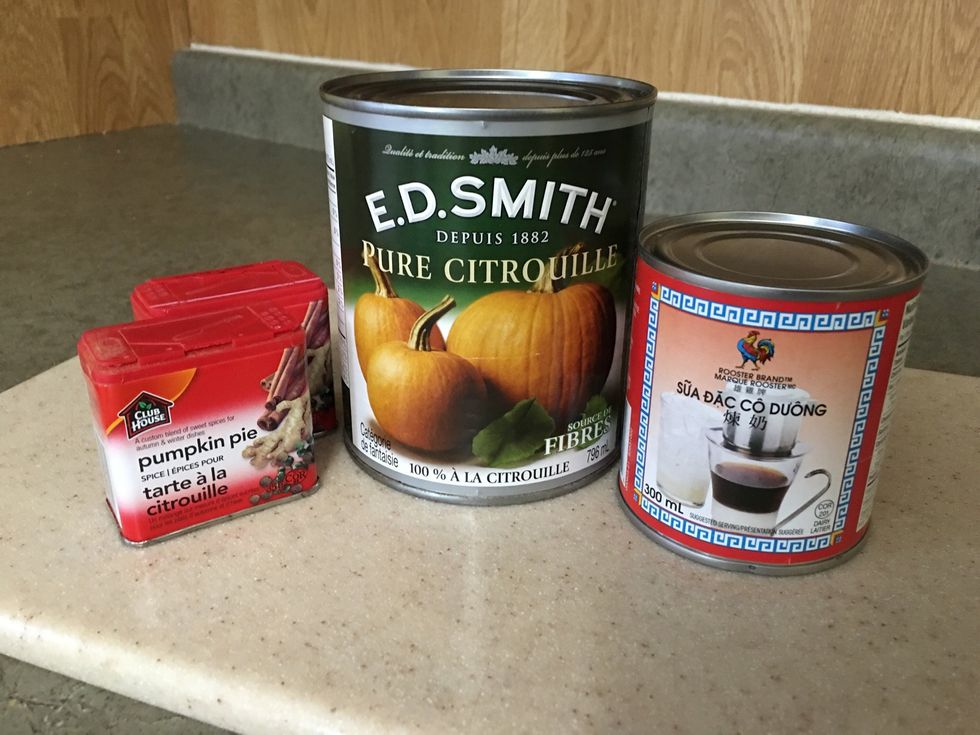 Gather you ingredients! 🎃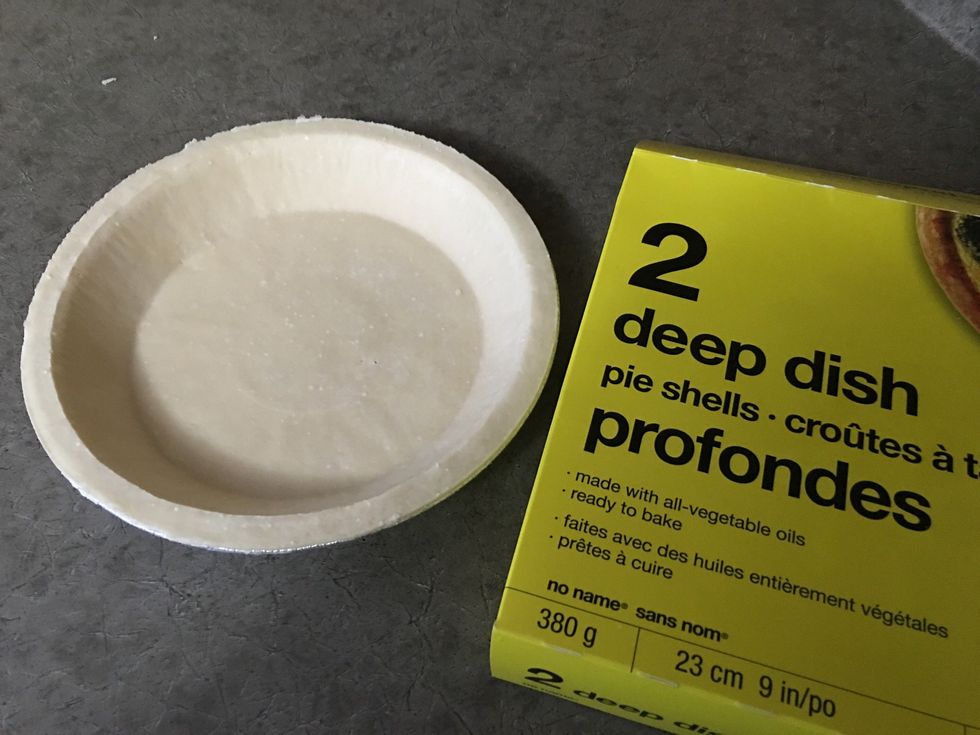 Take you pie shell out of the freezer to thaw. It takes roughly 15min, so approximately about the time it takes to make the filling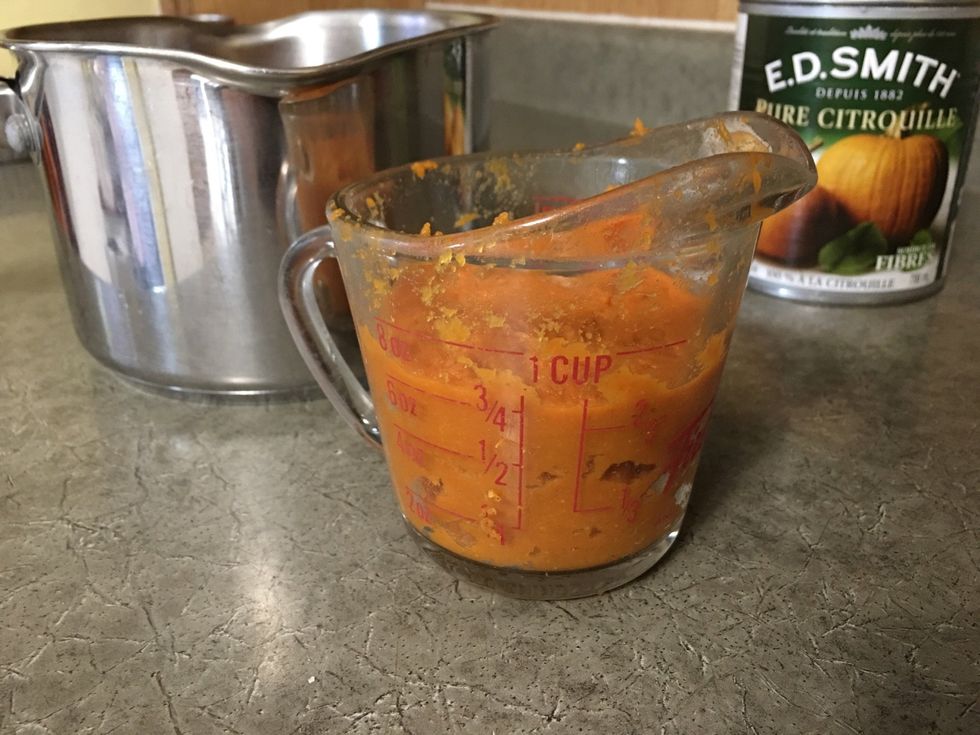 Measure out 1 3/4 cups of pumpkin, and add it into a pot.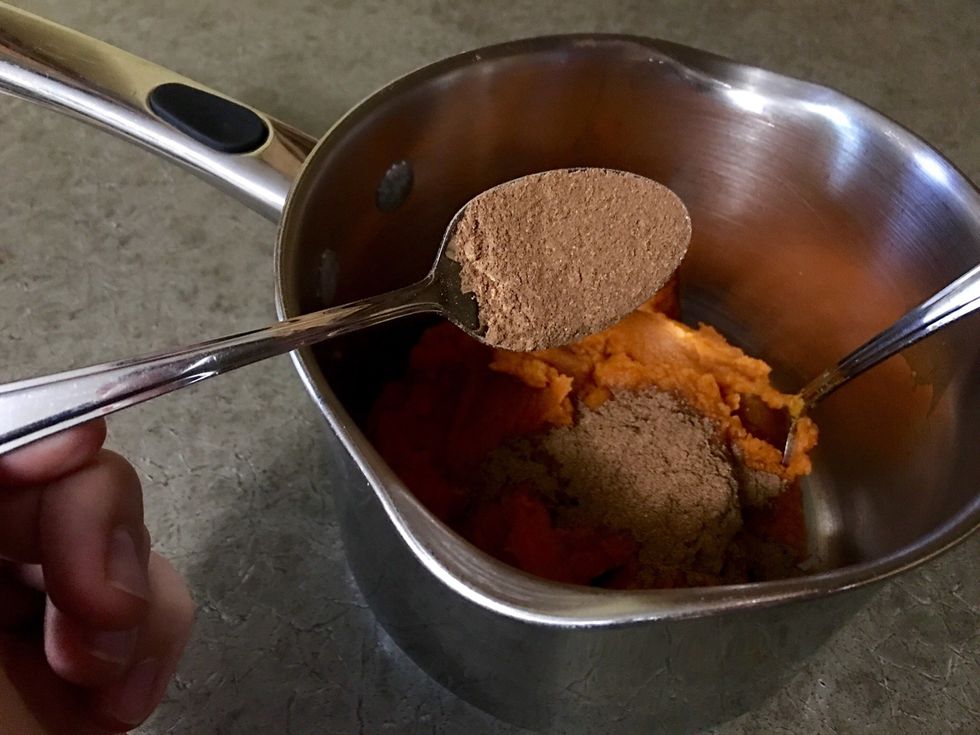 Add to the pumpkin 2 1/2tsp of pumpkin pie spice mix. You can add more if needed before the filling is done.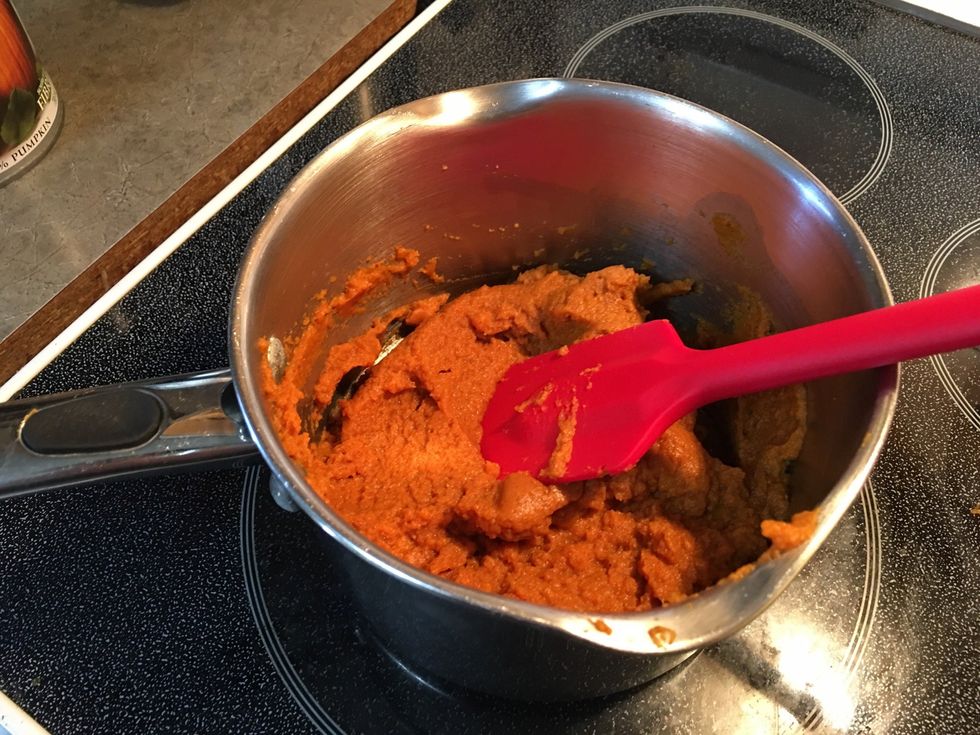 Cook the filling on medium heat for 7-8min, to get rid of the canned taste and to warm the pumpkin.
Pour the filling into a bowl.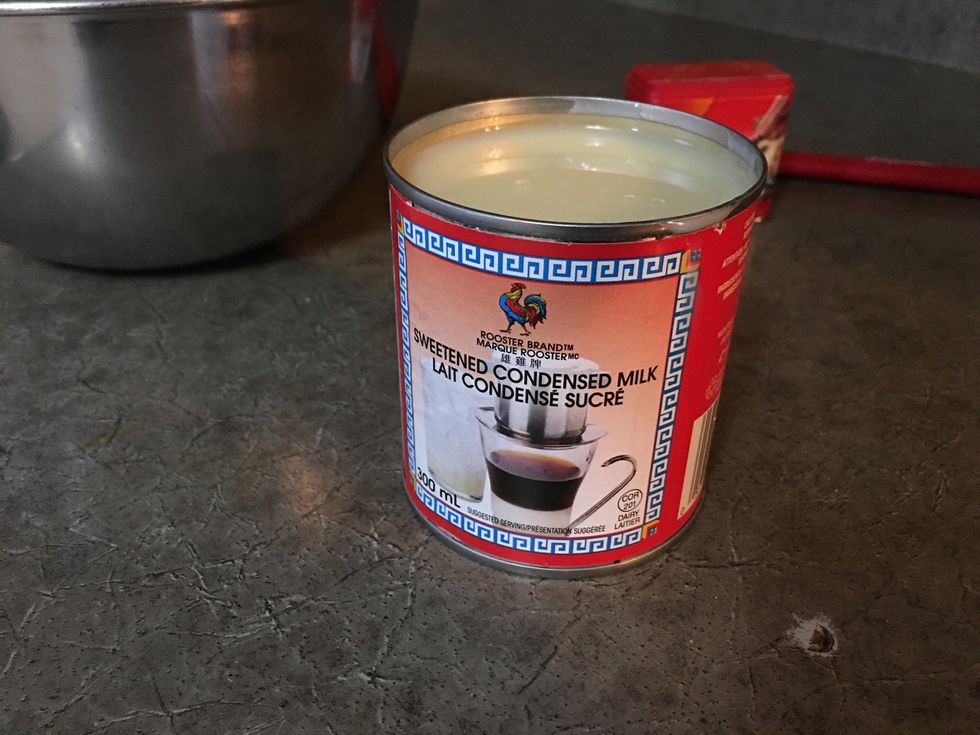 Get your can of condensed milk, either a 300ml or 400ml can will work.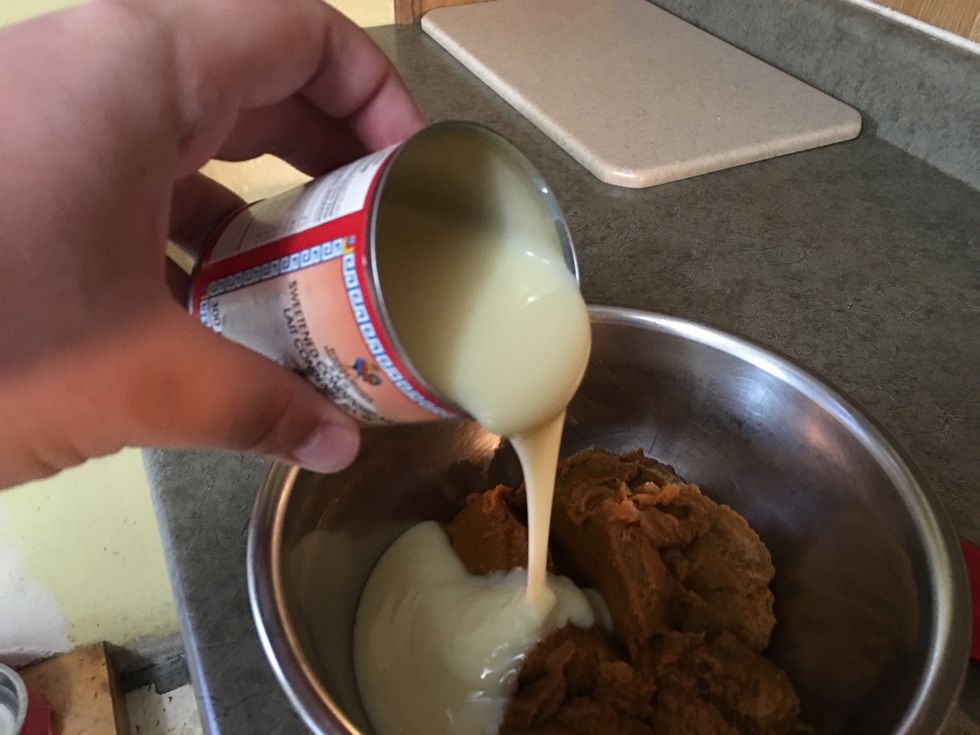 Pour it into the pumpkin.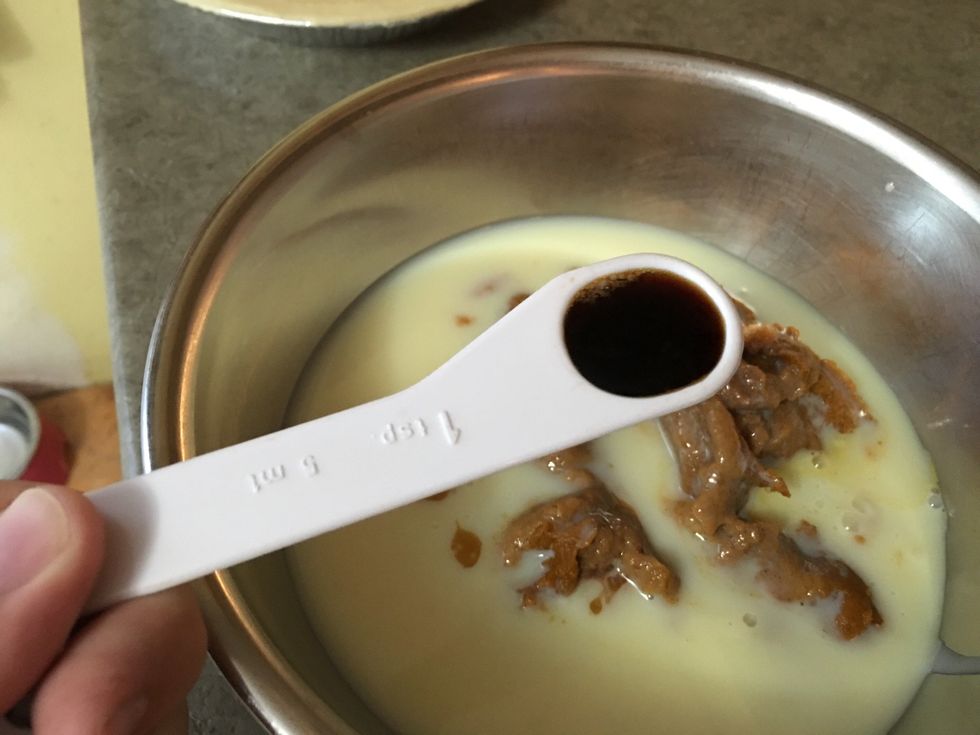 Add the 1tsp of vanilla extract.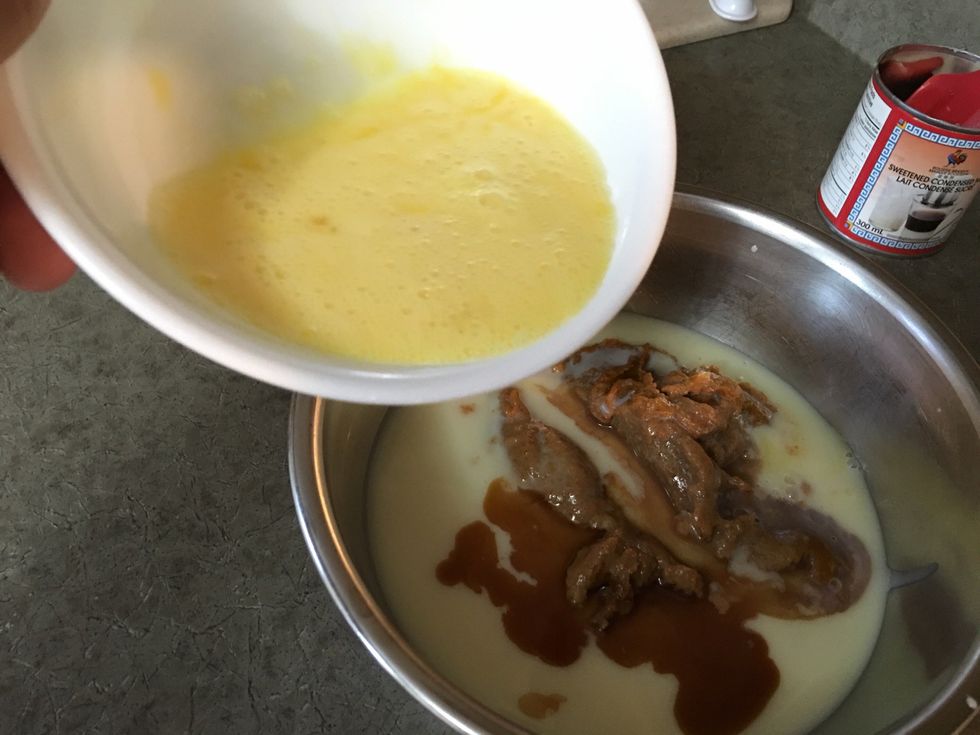 Beat the two large eggs, and pour it into the mix.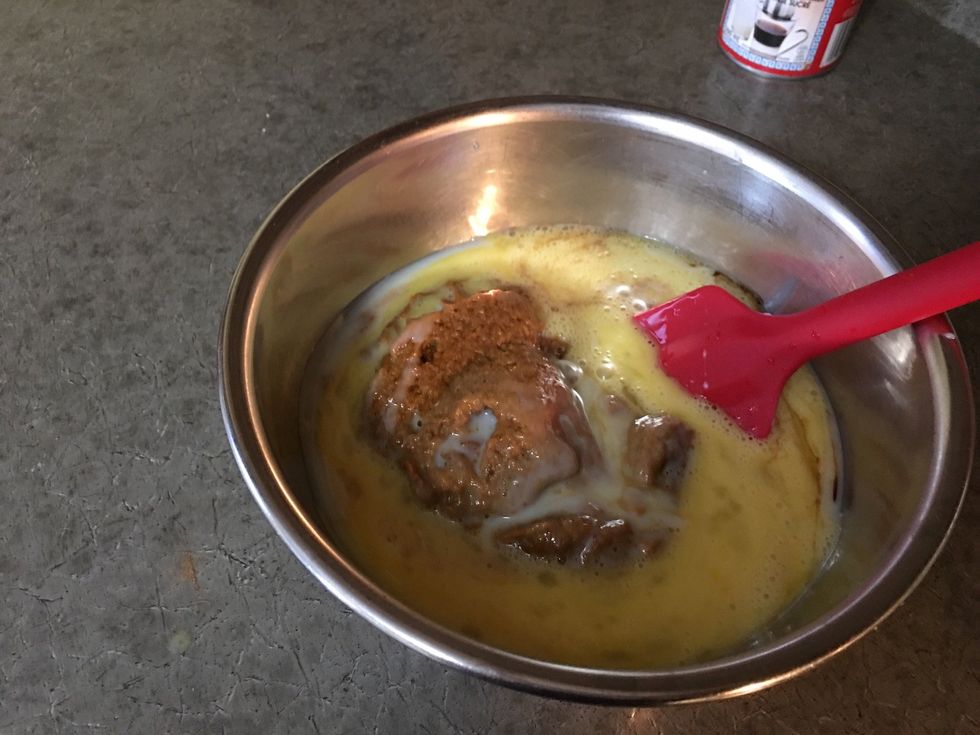 Mix until smooth.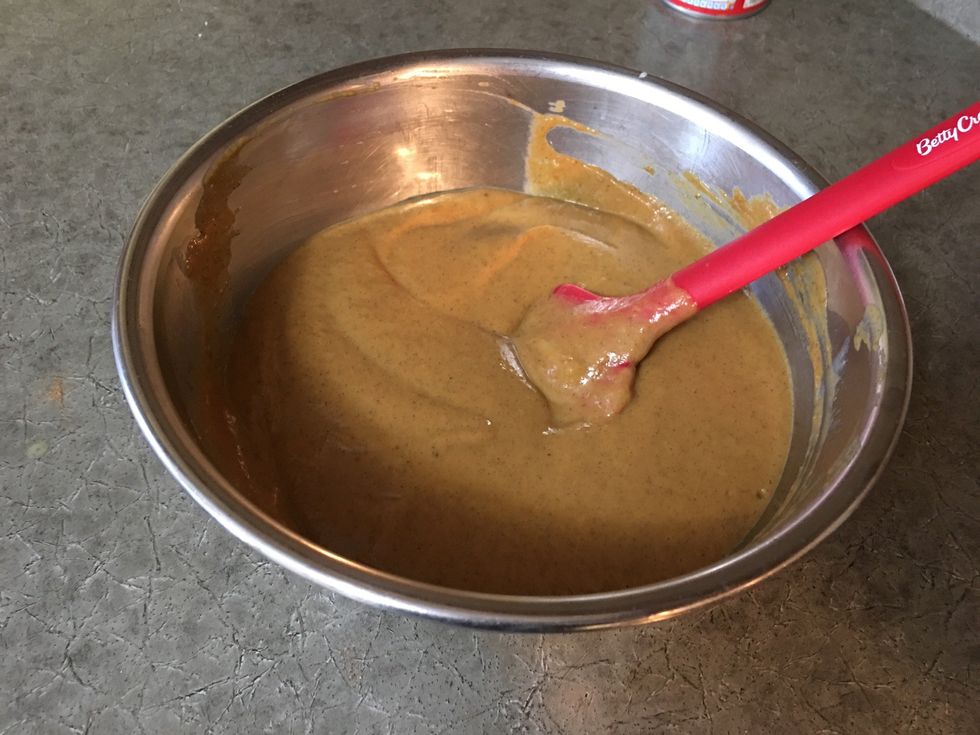 This is the filling when smooth and finished 😊 Yum!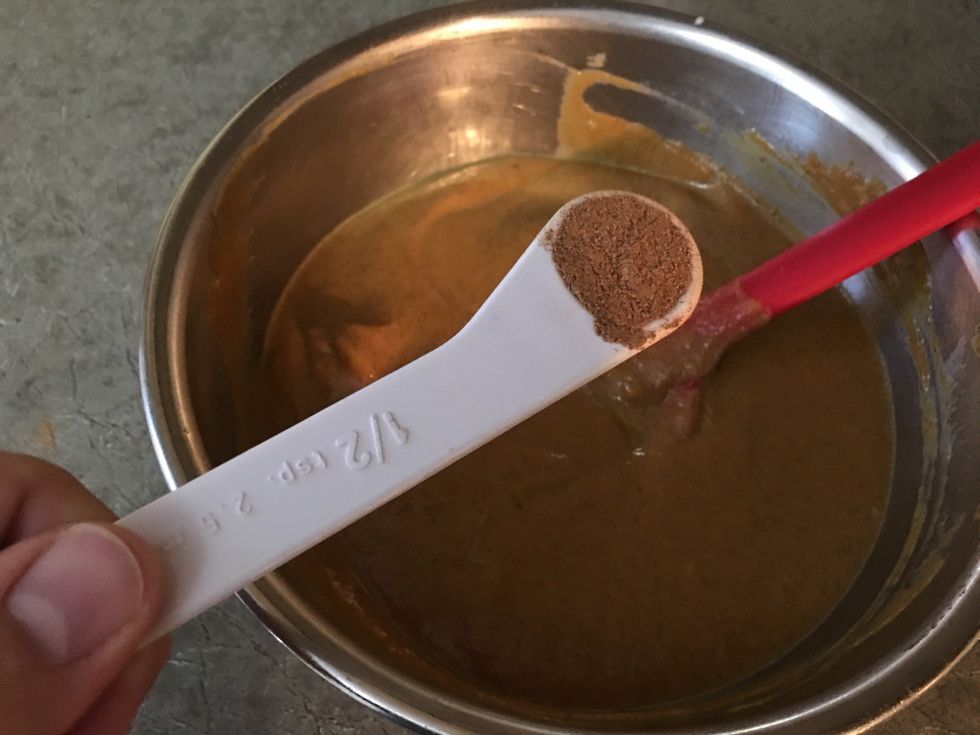 Taste your filling to see if it needs any more spice. I thought mine was lacking a bit of spice, so I added in a 1/2 tsp. It tasted perfect after 👍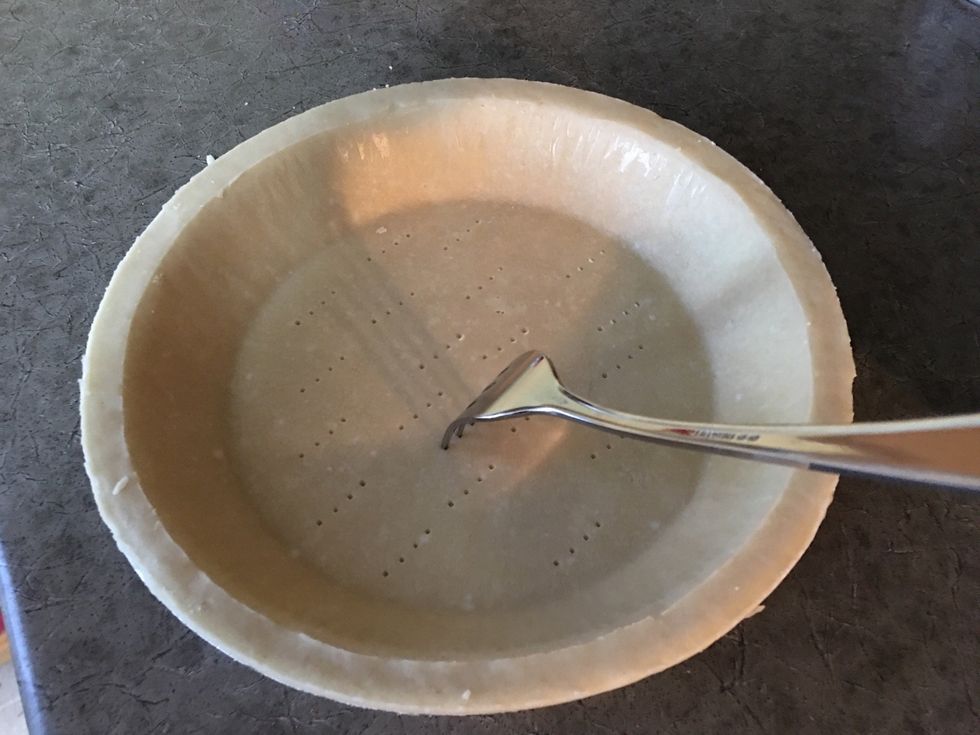 Now that your filling is done, the pie shell should be thawed. I like to poke a couple of little holes with a fork in the shell.
My pie shell had no decoration around the edge, so with a fork I made little lines around the pie shell.
Pour in all of the filling you made into the shell!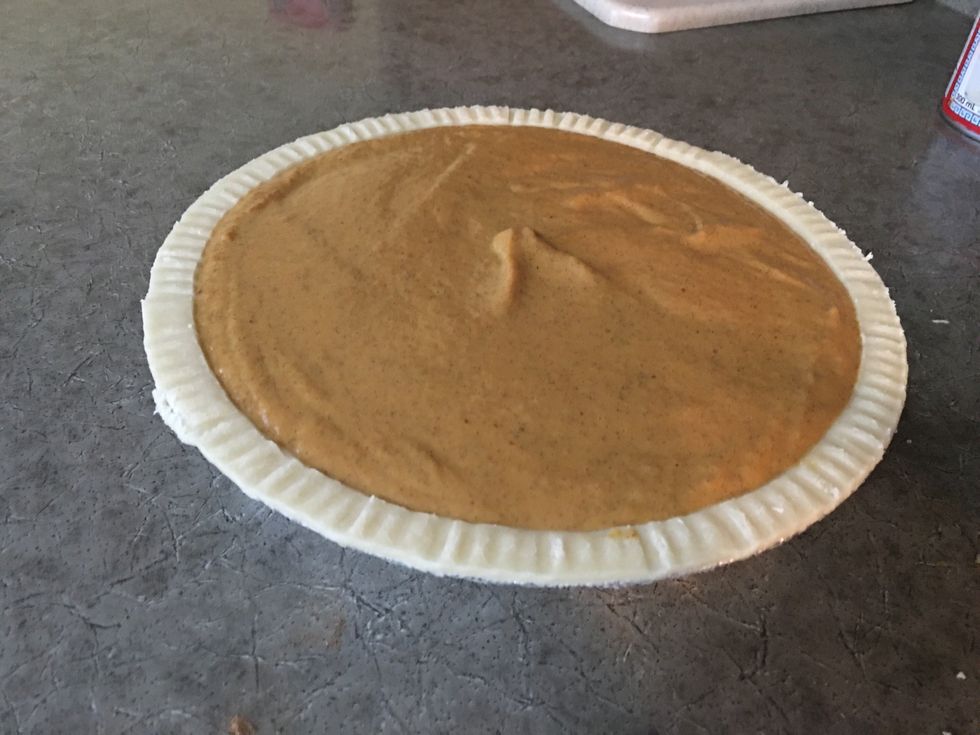 Smooth it out with a spatula 👍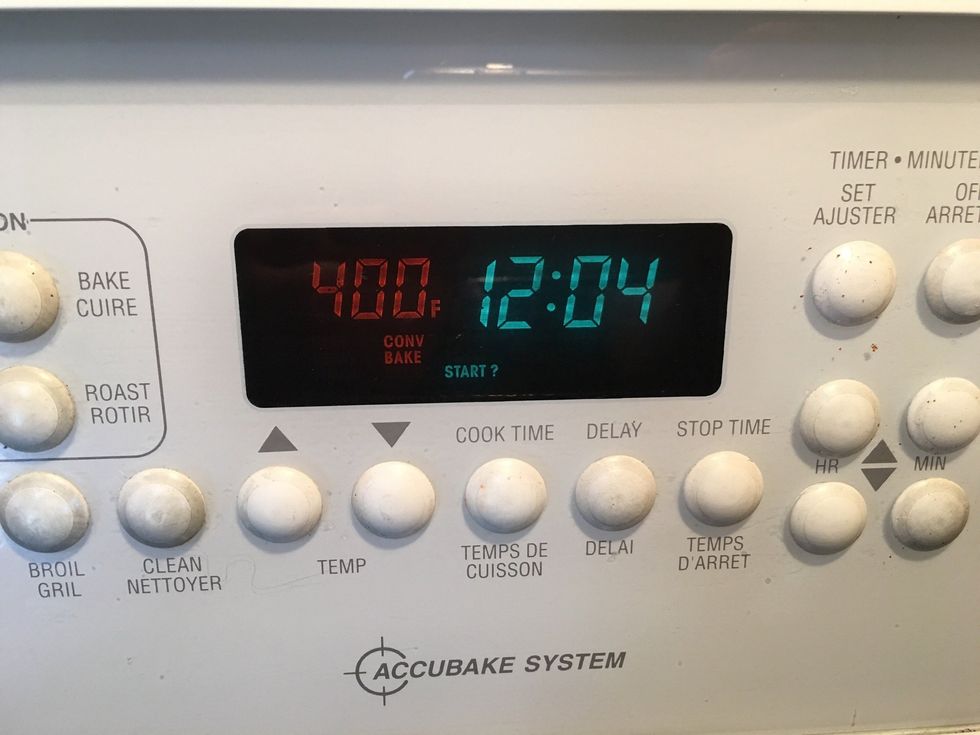 Preheat your oven to 400 degrees Fahrenheit. I used the convection setting, but I have made this pie with out it in another oven and it worked fine as well.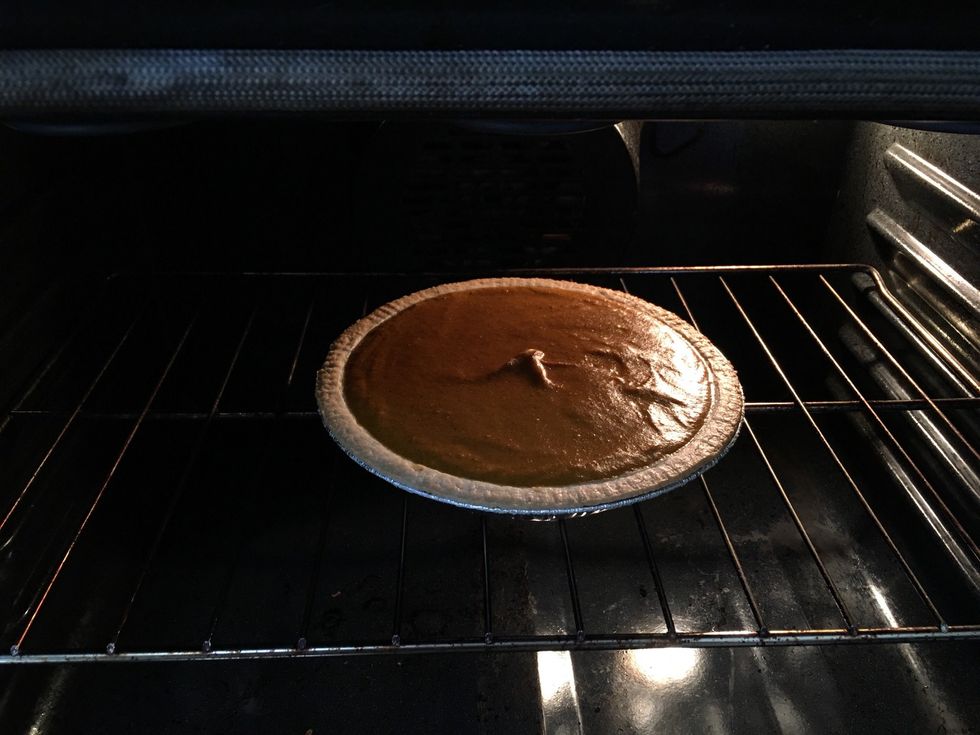 Bake the pie for 15min at 400 degrees Fahrenheit. ⏰ After 15min turn your oven down to 350 degrees Fahrenheit and bake the pie for 40-45min.
After the last 40-45min, take the pie out of the oven to cool, and enjoy!! 😊😍😊
🎃 If you liked my quick and tasty pumpkin pie guide, don't forget to ❤️ it and tell your friends 🎃
1.0 Deep pie shell
1.0 Can of pumpkin
1/2tsp Pumpkin pie spice mix
2.0 Large eggs
1.0 300-400ml can of condensed milk
1.0ml Vanilla extract
1.0 Measuring cup
1.0 Measuring spoons
1.0 Spatula
2.0 Mixing bowls