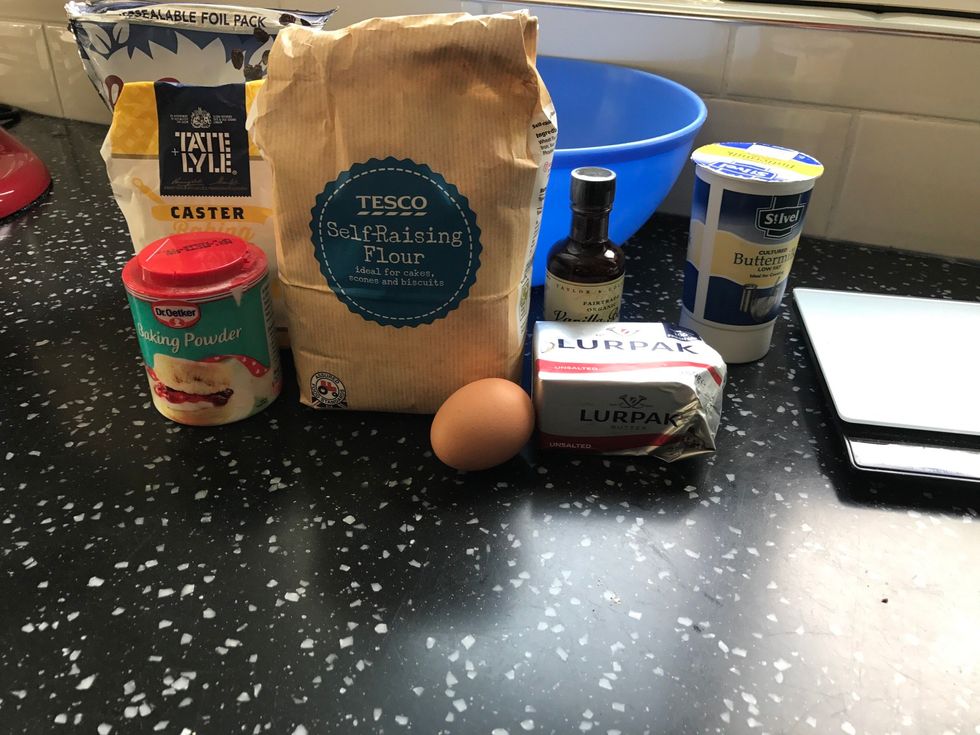 Gather ingredients and heat the oven to 220°C (200 Fan / gas mark 7). Place a baking tray in the oven to preheat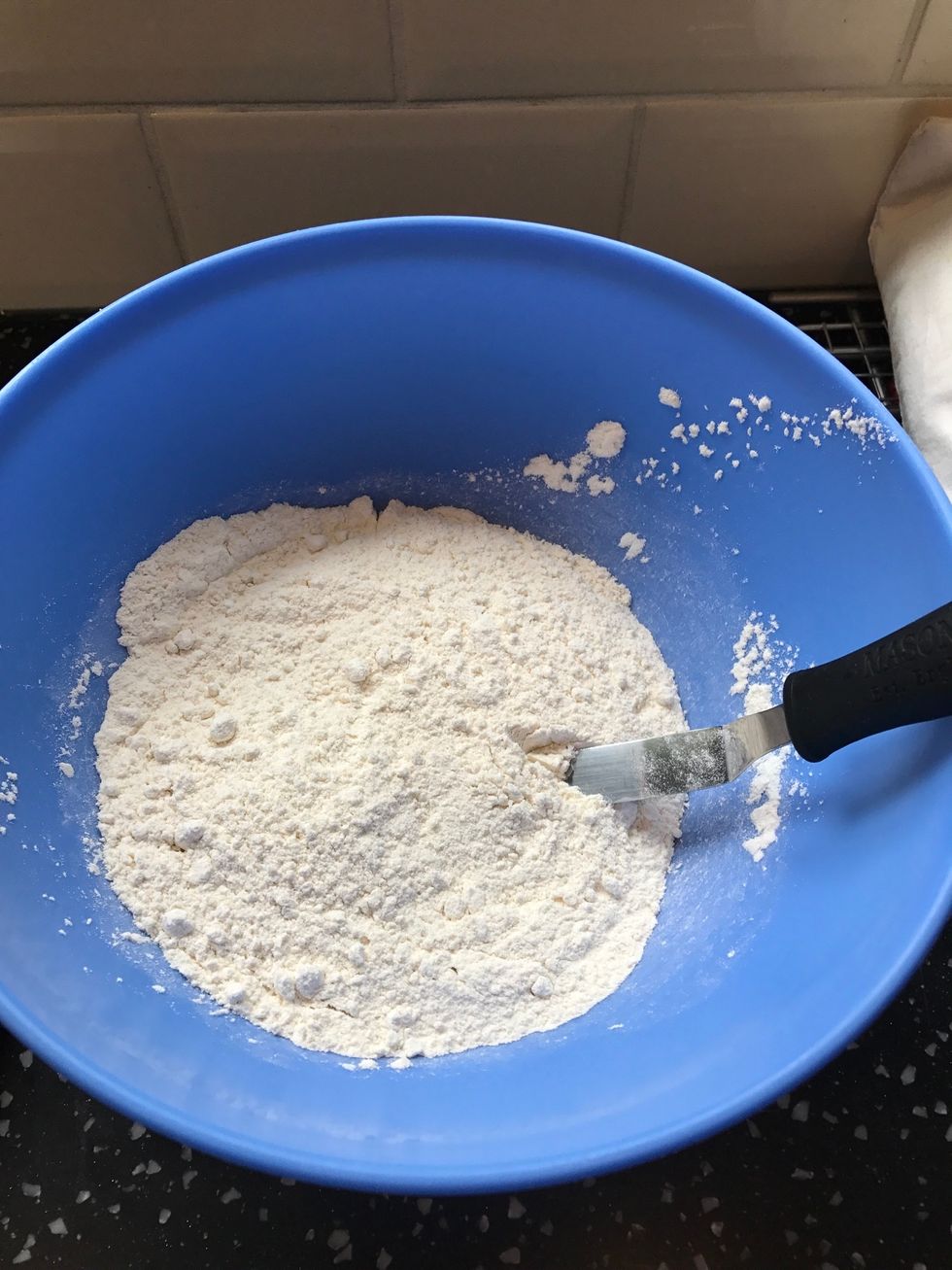 Weigh flour, salt and baking powder into a bowl. Mix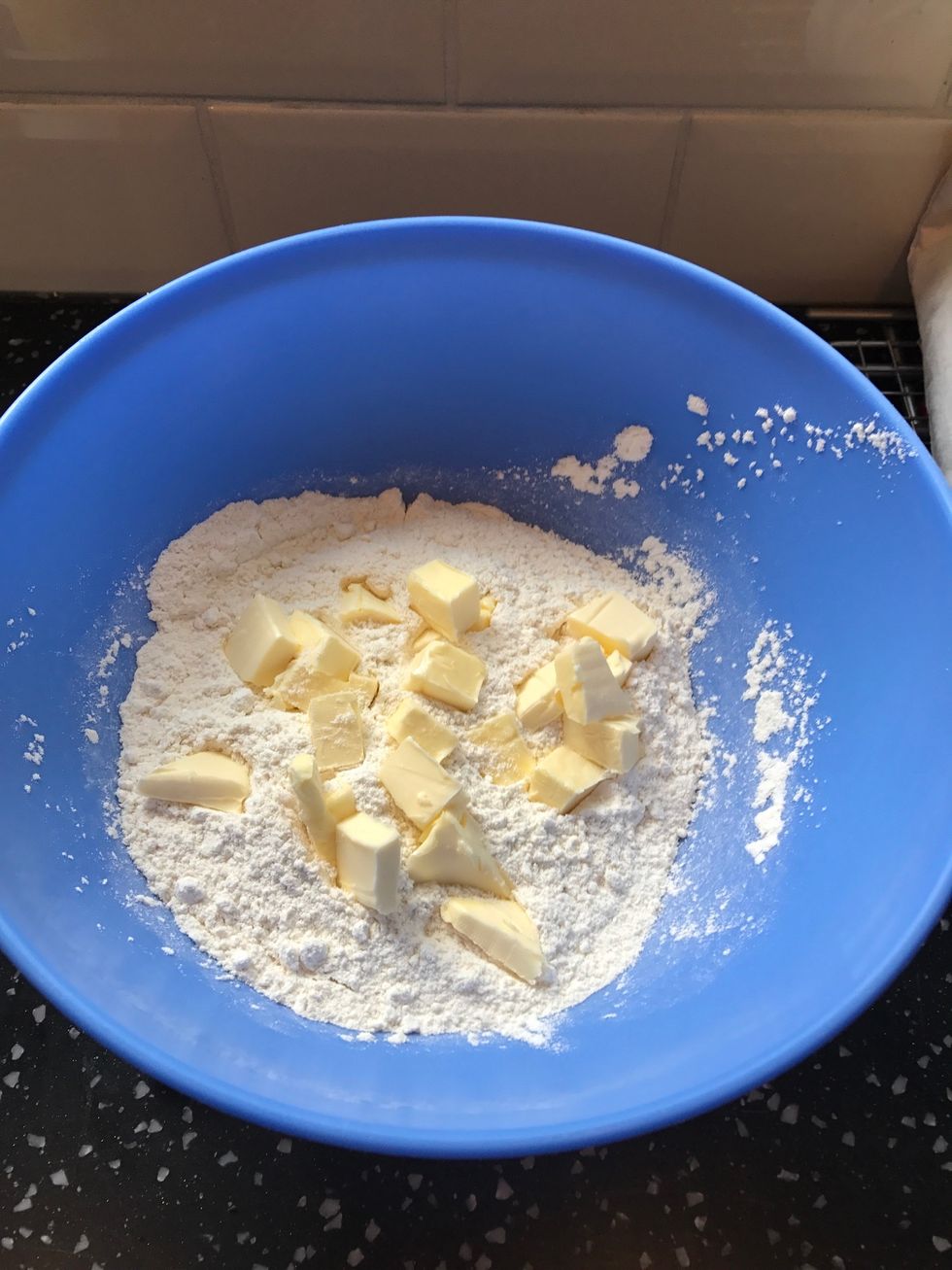 Add butter
Rub butter into flour until it resembles breadcrumbs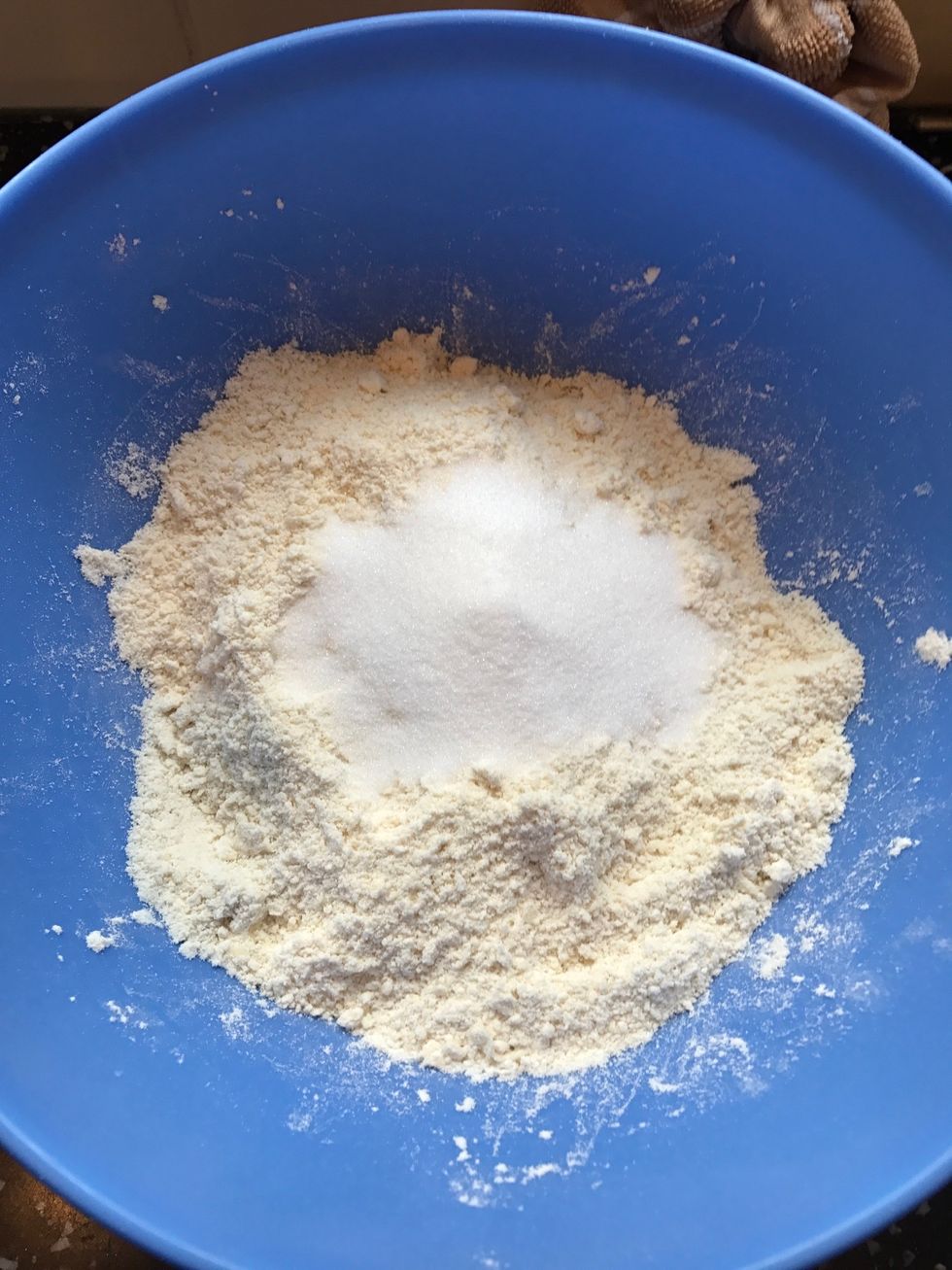 Add sugar and stir to mix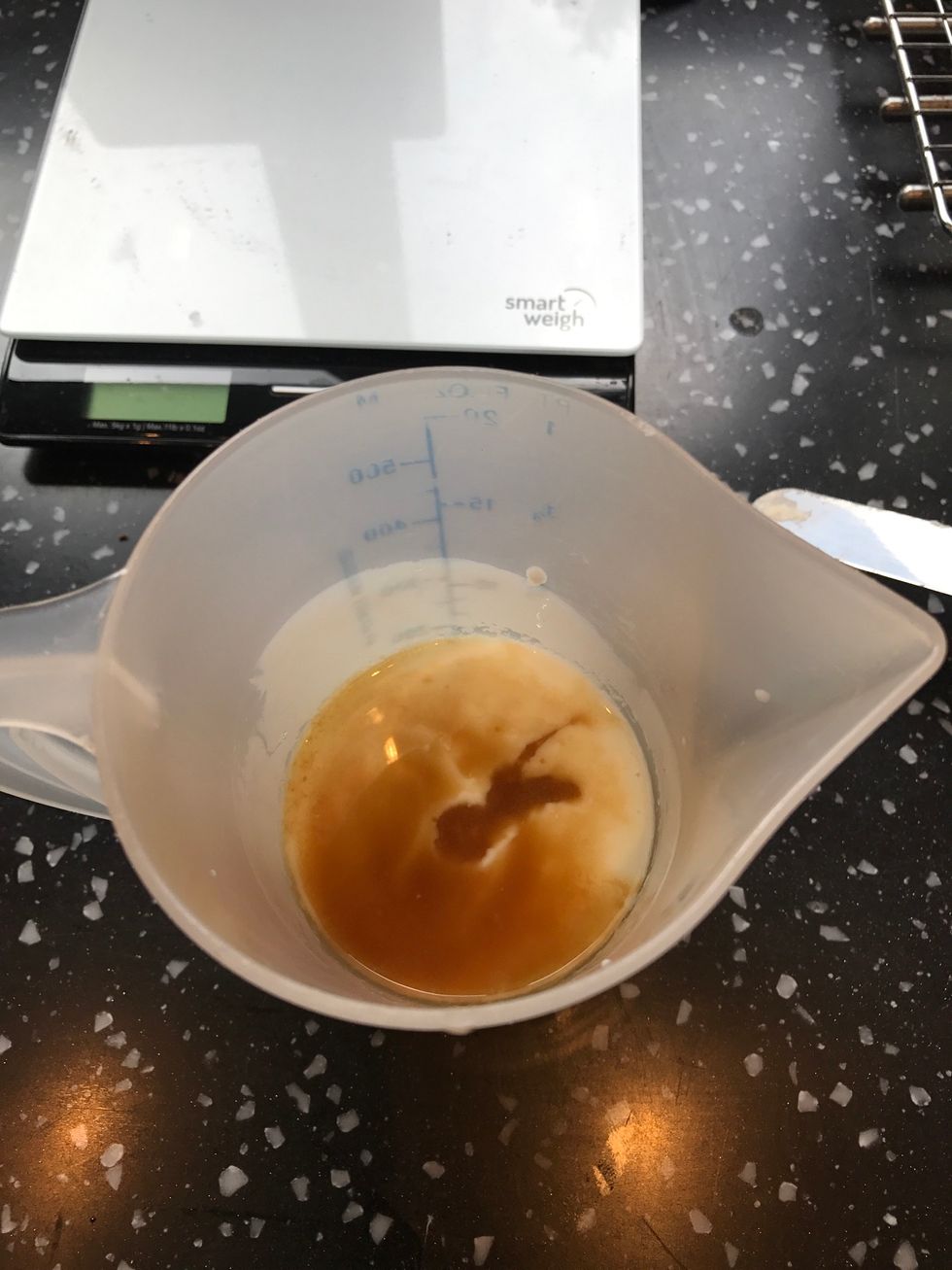 Warm milk in microwave and mix in vanilla extract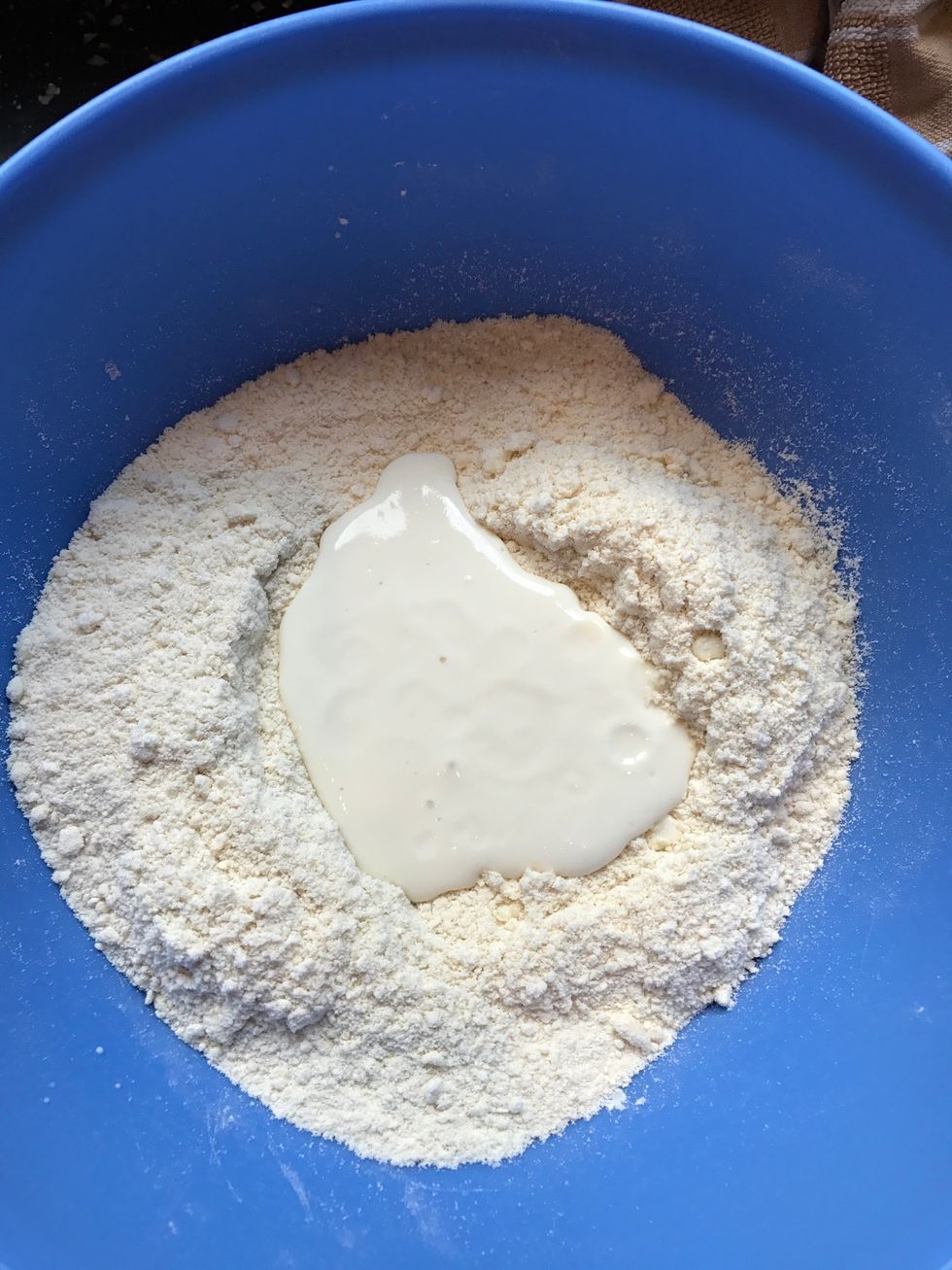 Pour into flour mix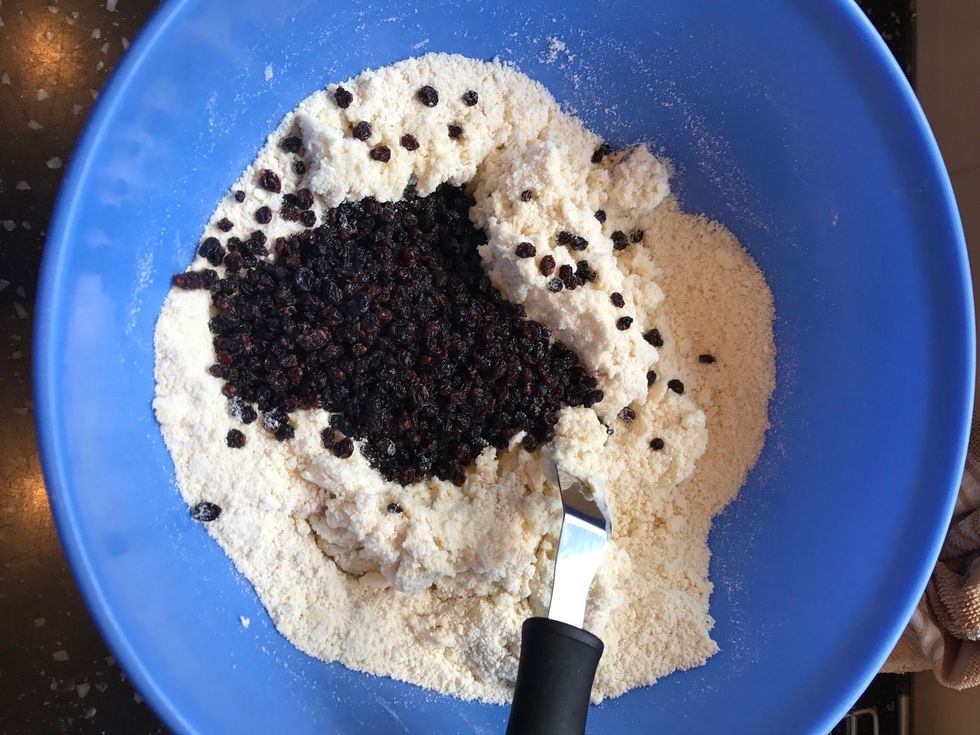 Add dried fruit if using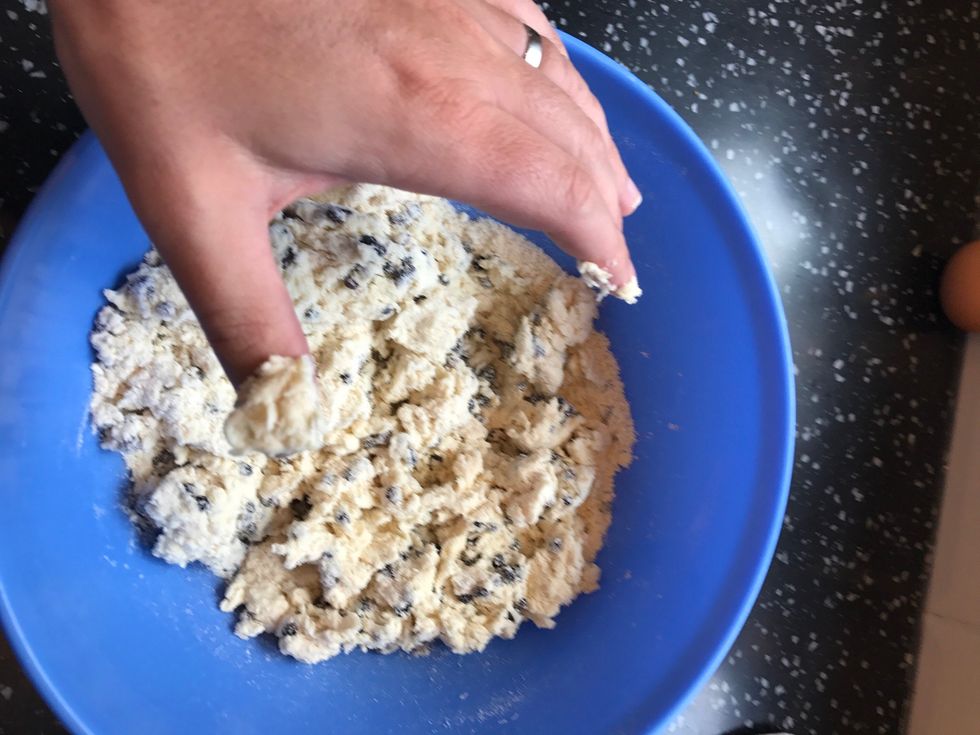 Mix together with hands but try not to overwork. This will ensure a light scone (overworking stretches the gluten in the flour and results in a tough end result)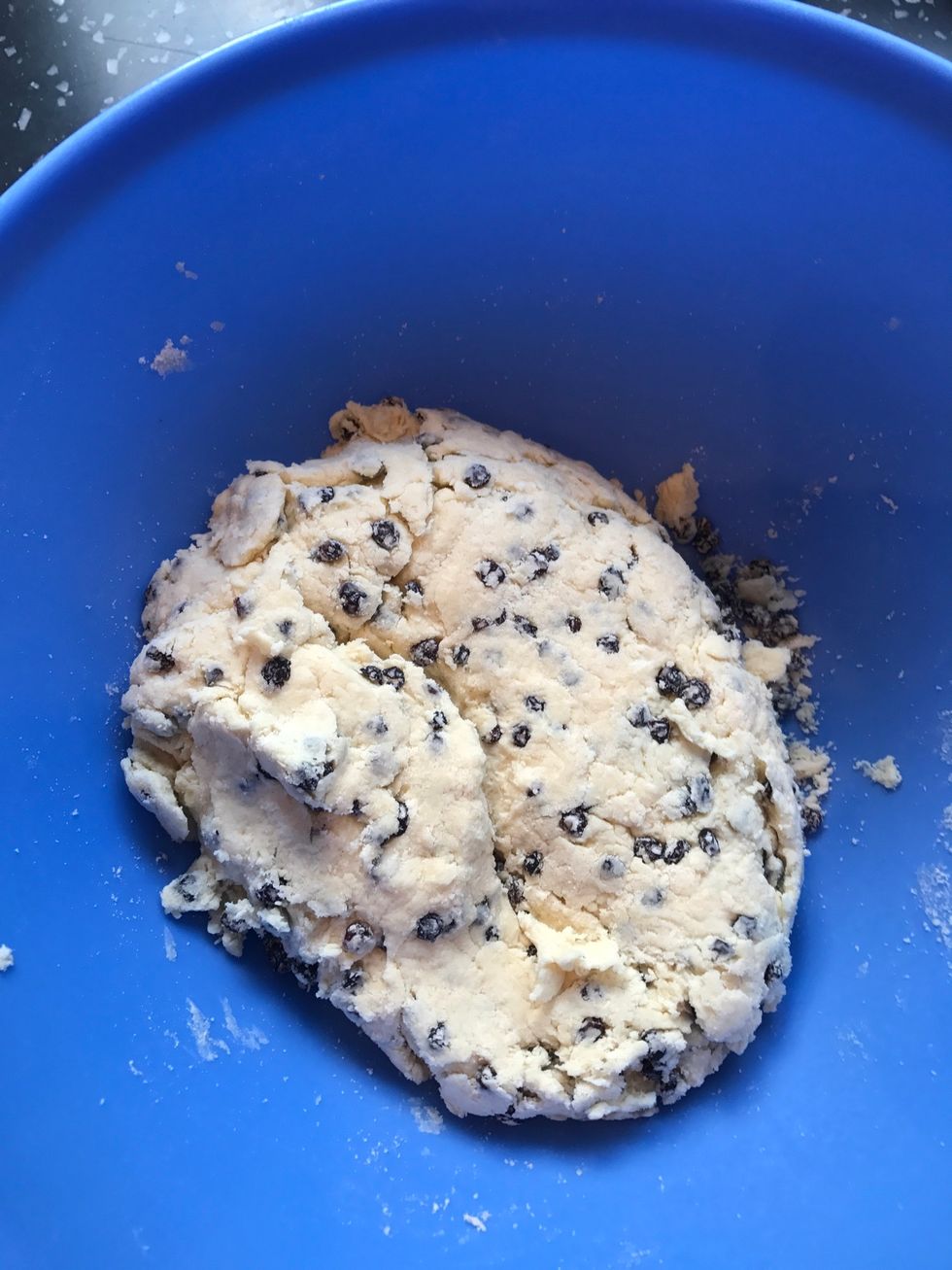 Mix until it all comes together.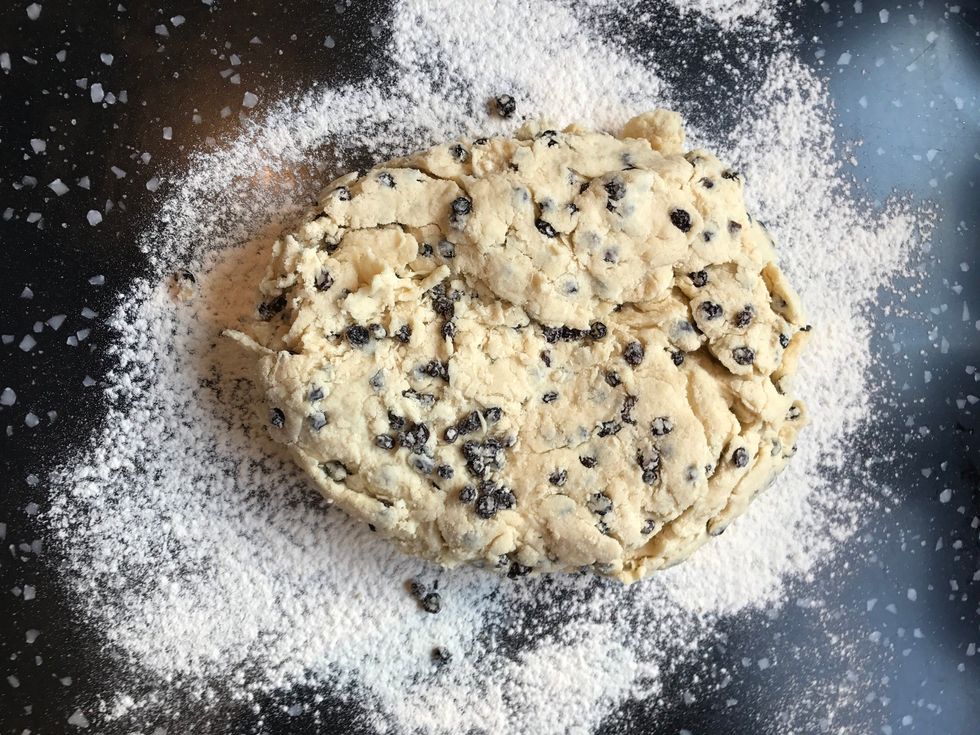 Tip out into a floured surface and fold over 3 or 4 times to get a smooth mix.
Pat out the mix until it's about 4cm thick. Don't use a rolling pin! Use your hands
Use a 5cm cutter to cut out the scones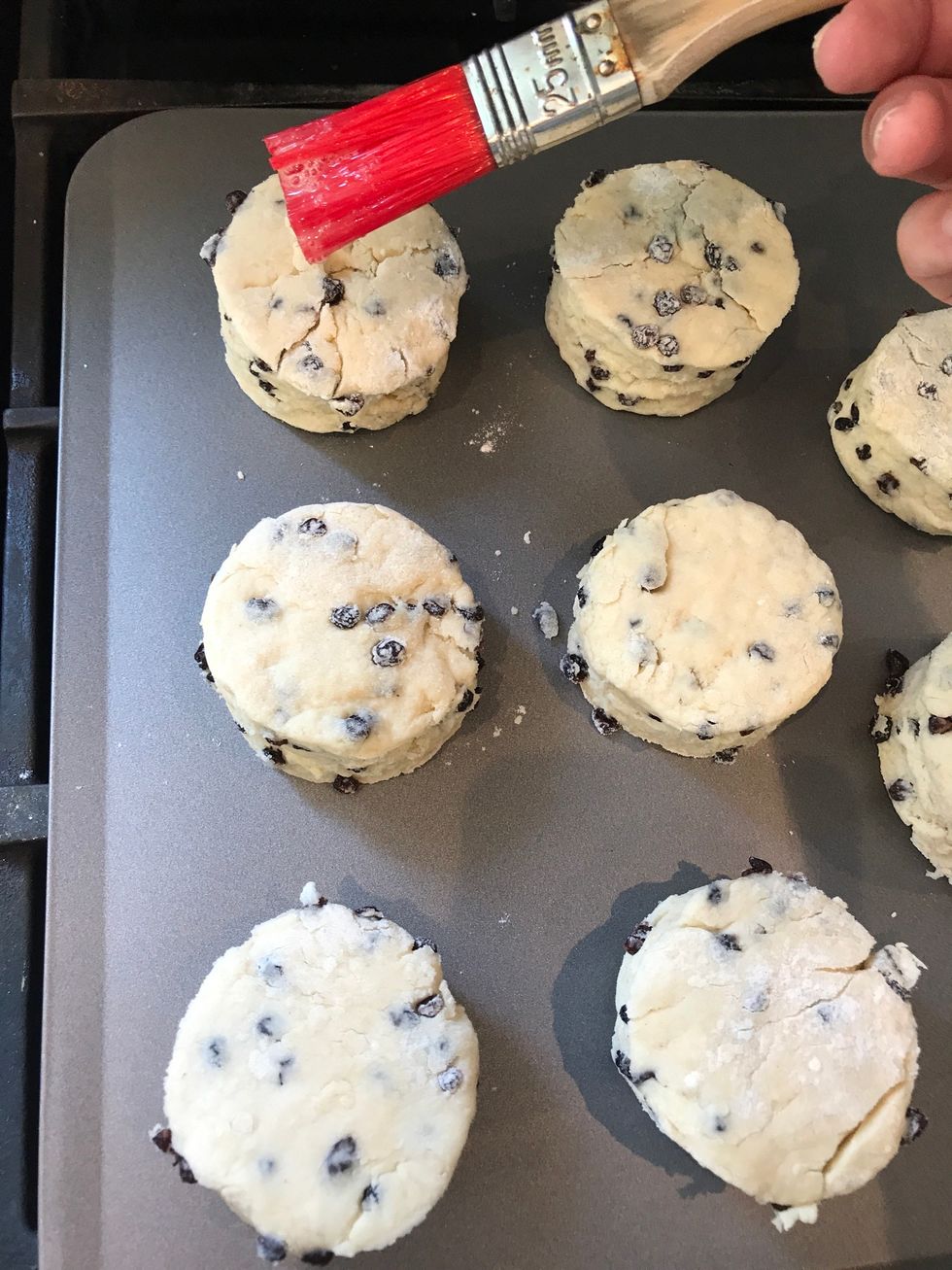 Place on the hot baking sheet and glaze the top with beaten egg. Try not to get the egg on the sides as this will hinder rising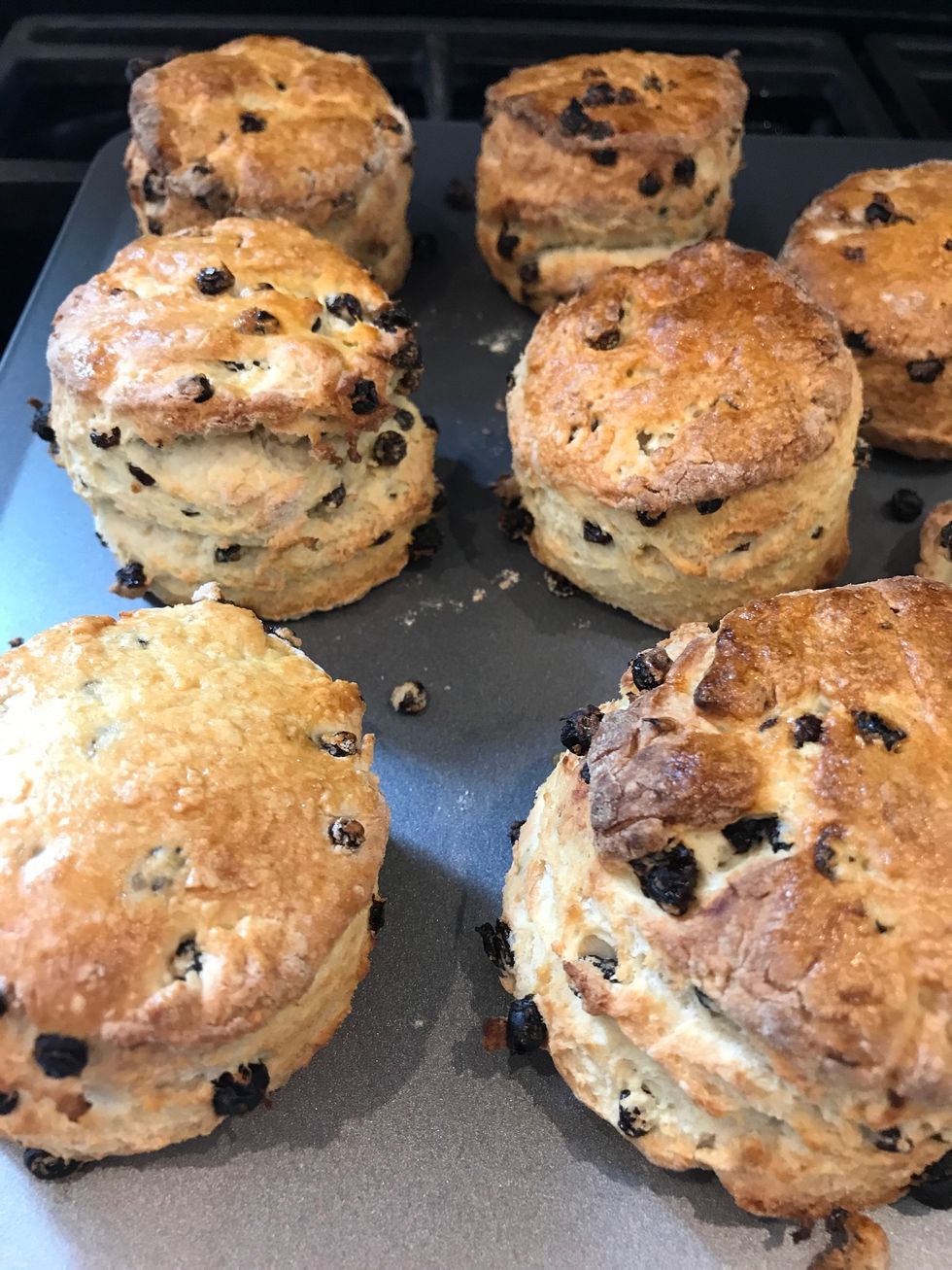 Bake for 10-12 minutes at 220 (200fan) gas mark 7 until golden. Then remove to a wire rack and let cool. Enjoy!!
350.0g Self raising flour
1/4tsp Salt
1.0tsp Baking powder
85.0g Butter cut into cubes
3.0tsp Caster sugar
175.0g Butter milk (or milk with a squeeze of lemon)
1.0tsp Vanilla extract
70.0g Currants or raisins (optional)
1.0 Beaten egg to glaze
The Didsbury Baker
Home cooked food in the heart of Didsbury. Baking is my passion, food is my hobby, eating is my Achilles heel! Follow me for new recipes and ideas!