These are not your traditional flaky egg tarts, but if you're looking for the perfect alternative, these are it. Buttery, crumbly with soft custardy insides. You'll be in HEAVEN.
127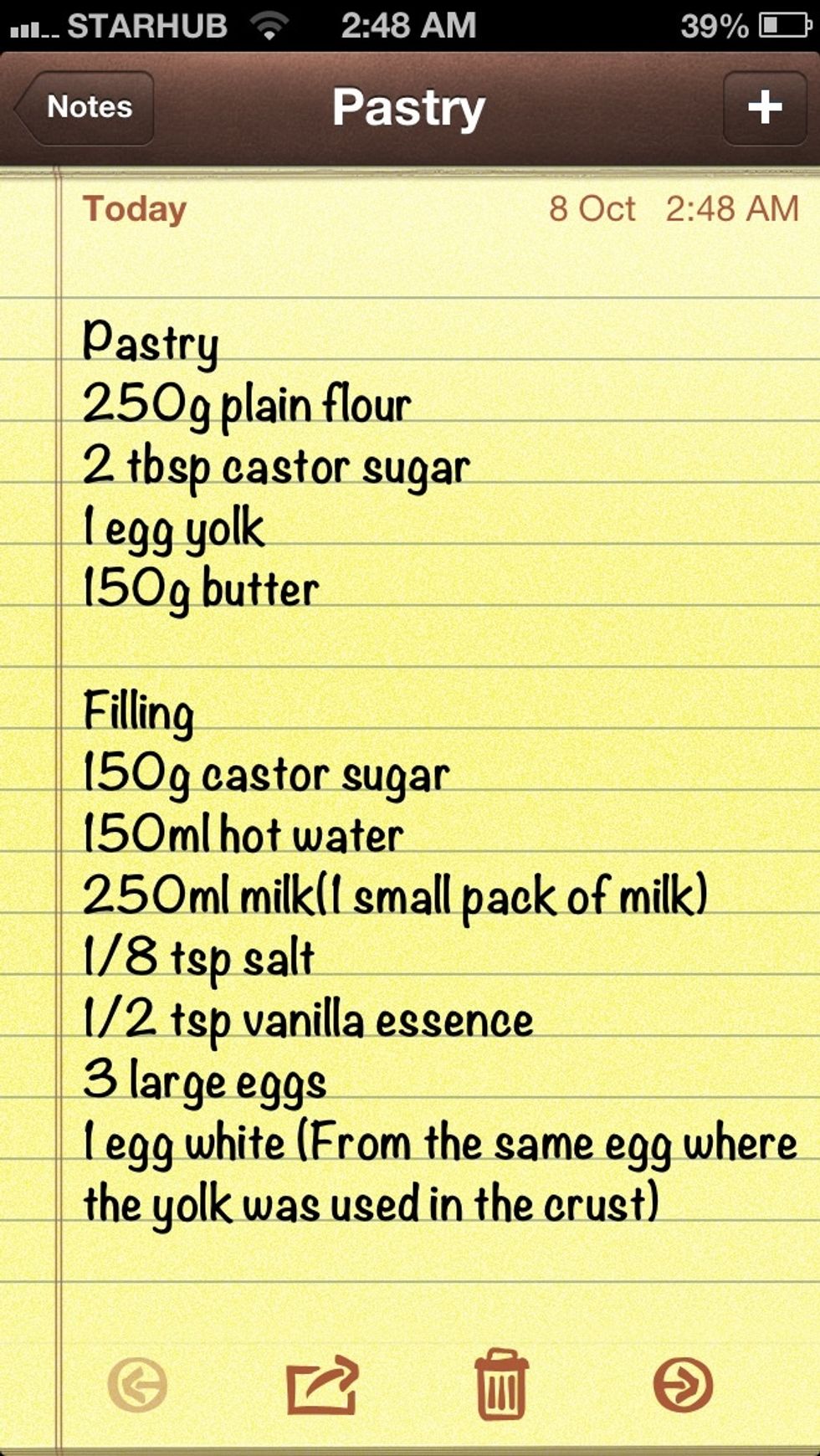 The full list, just in case! NOTE: I used a whole egg for the pastry rather than just the egg yolk after experimenting with it twice. A whole egg binds the pastry better, so it's easier to work with.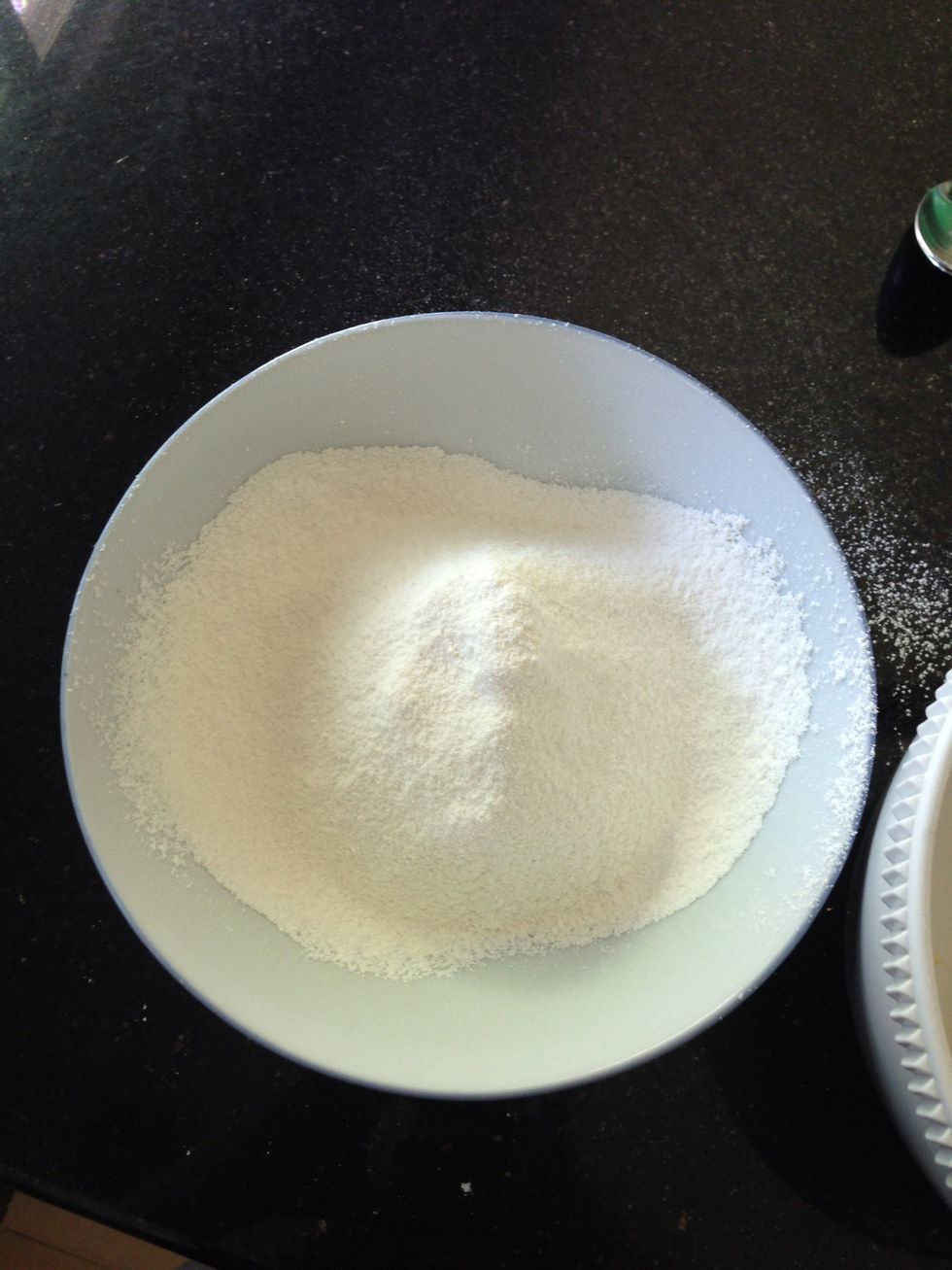 Sift your flour!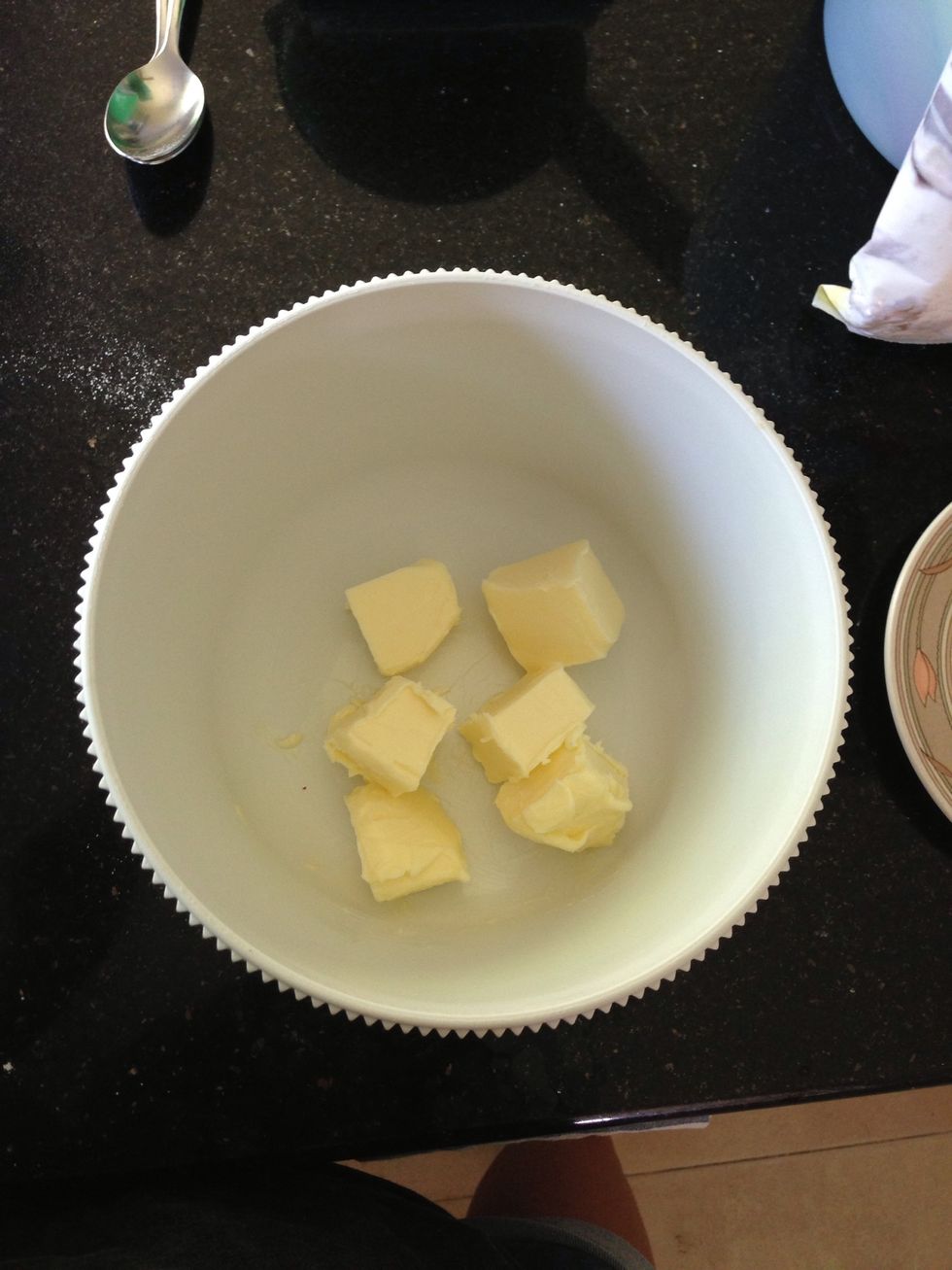 In a separate bowl, cut your salted, softened butter into cubes like so. Beat on medium speed (abt 3 mins) until creamy and pale!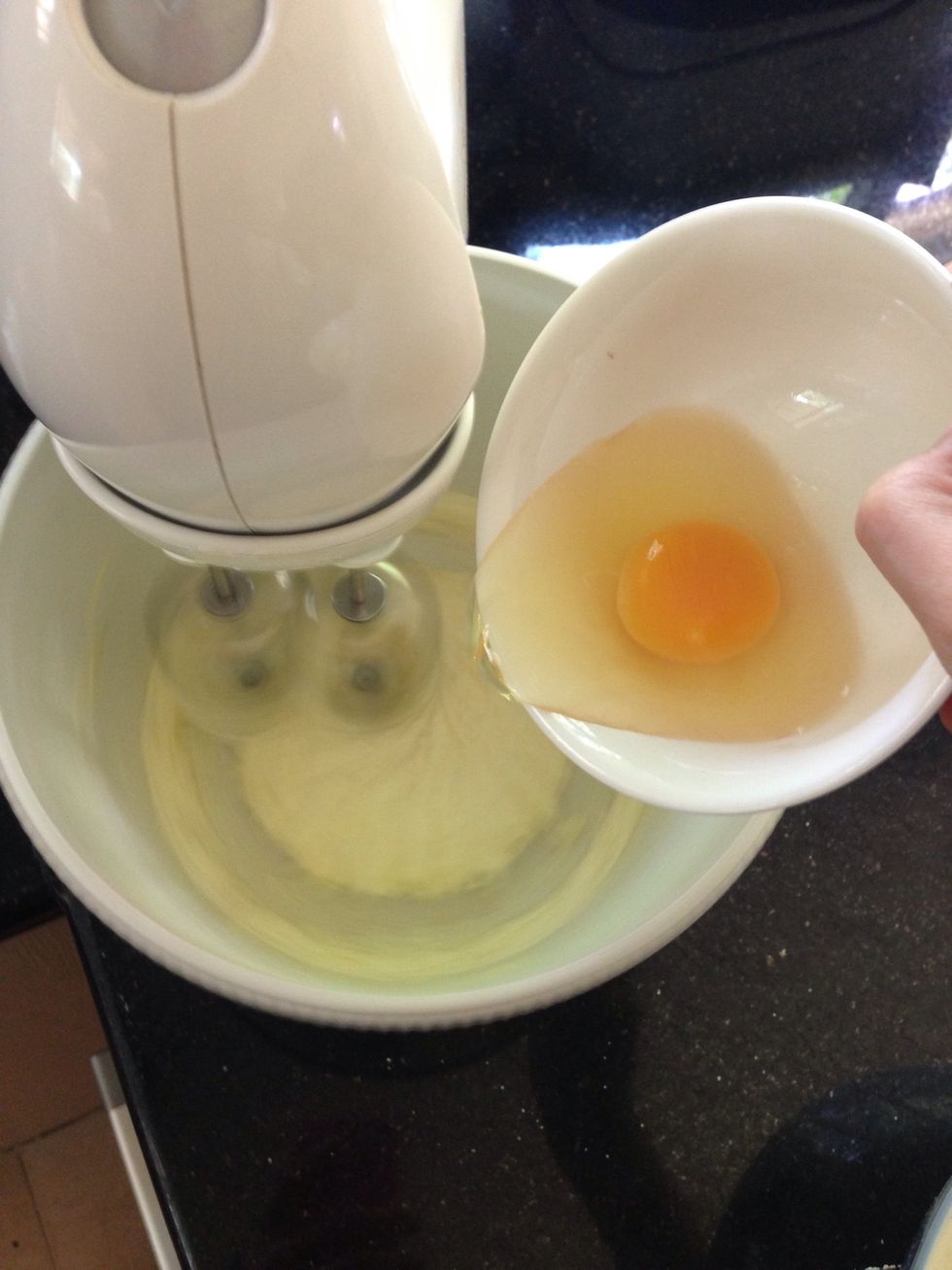 Then add your egg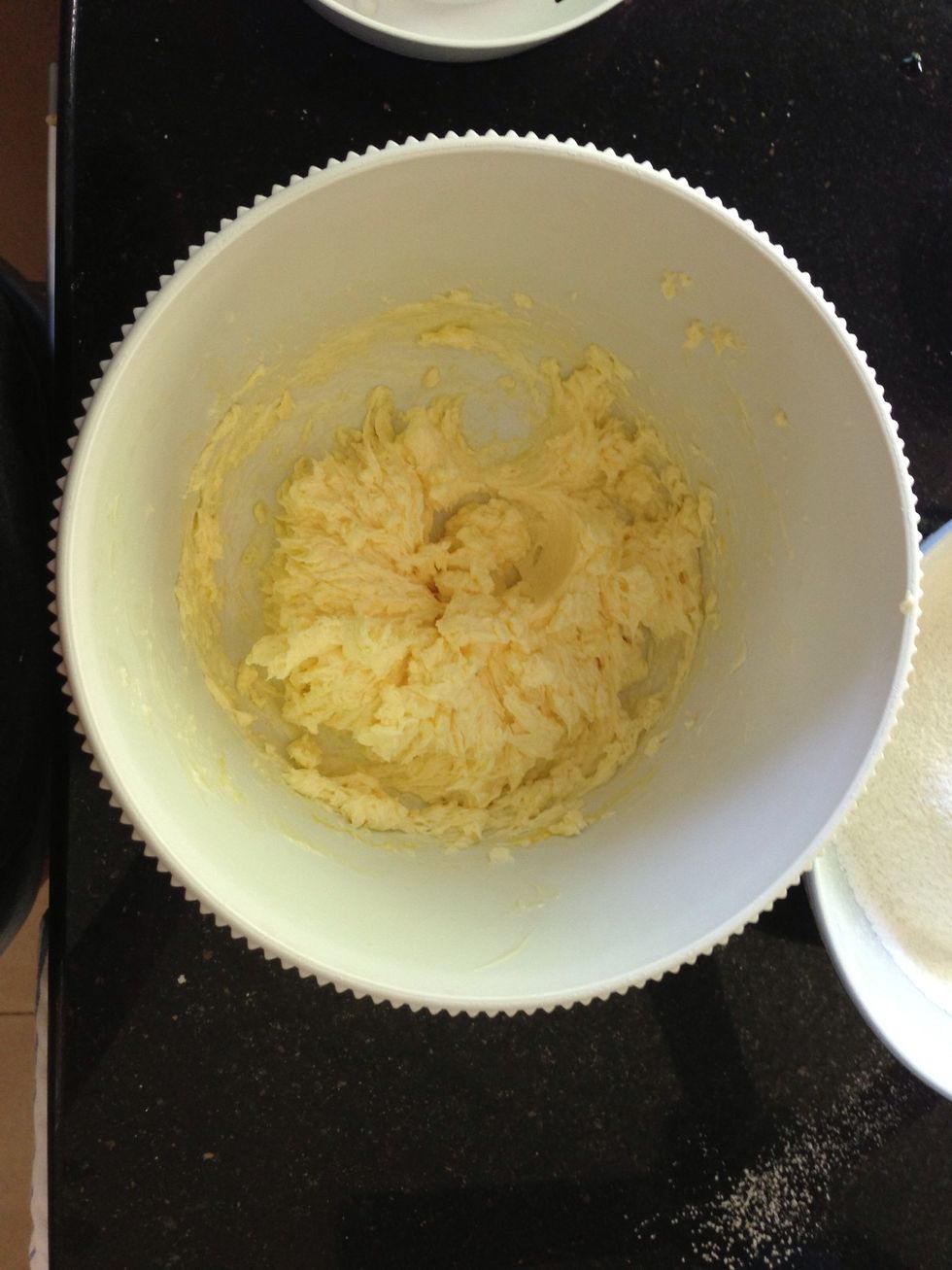 And beat for a further 45 to 60 seconds on low speed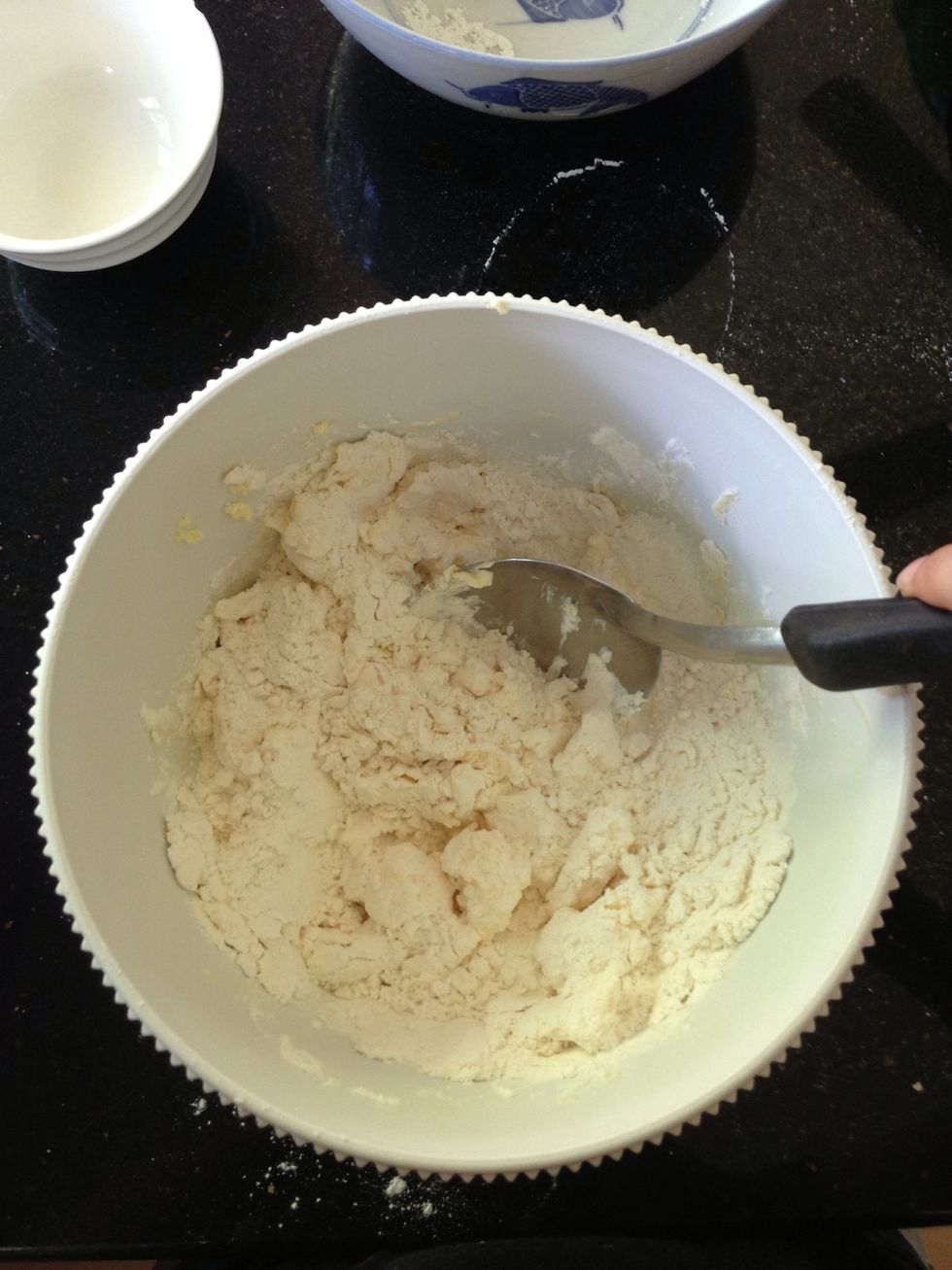 Now add in your dry mixture (sugar and flour) gradually, mixing as you go along. You should get a slightly moist pastry dough that looks like...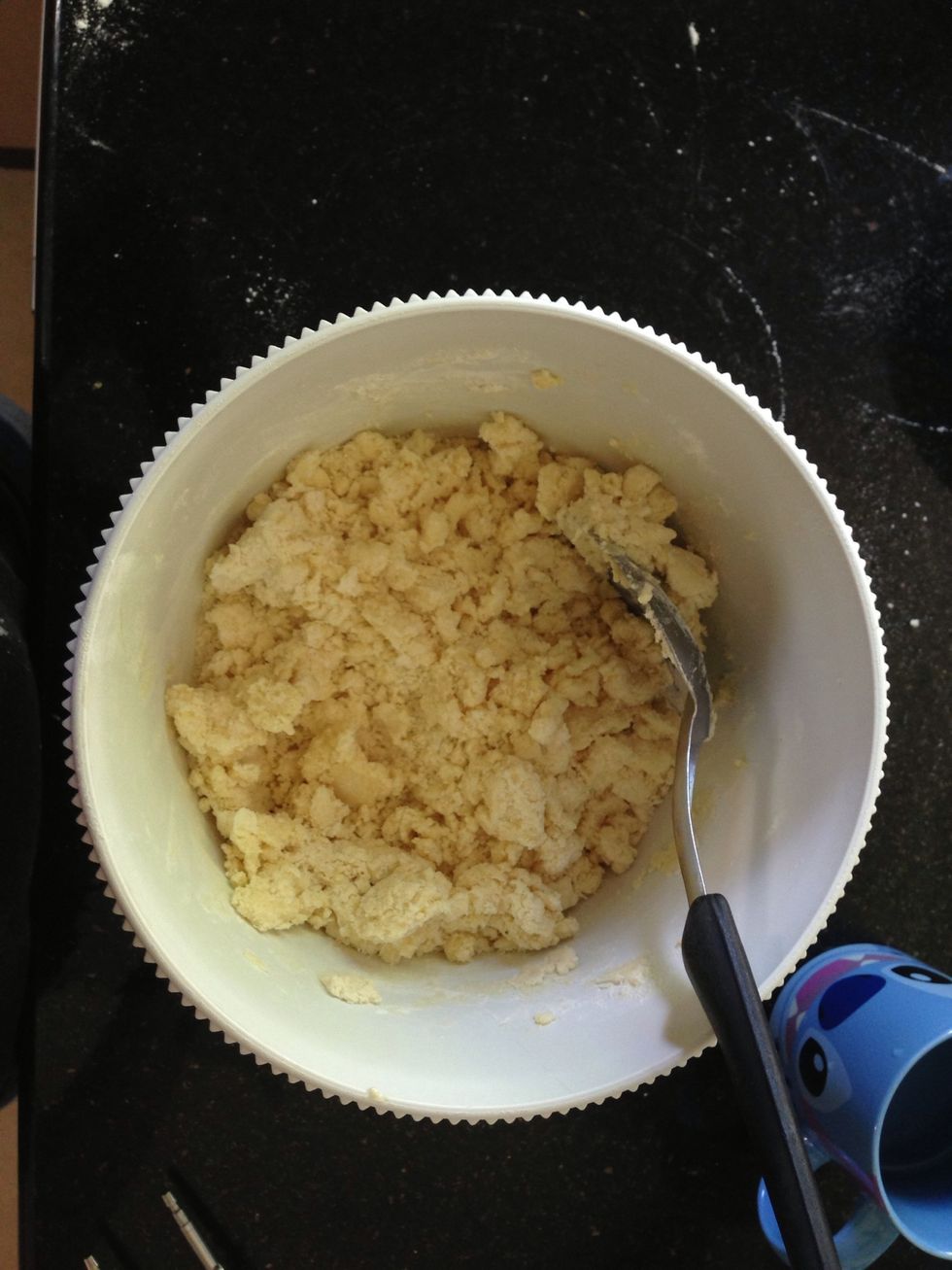 ...this! Don't worry, it's meant to be crumbly.
Grab a freezer bag, then cut it length-wise (the longer sides) and again at the section where it's been sealed (the shorter side), so that it opens up. Do this for TWO plastic bags-save one for later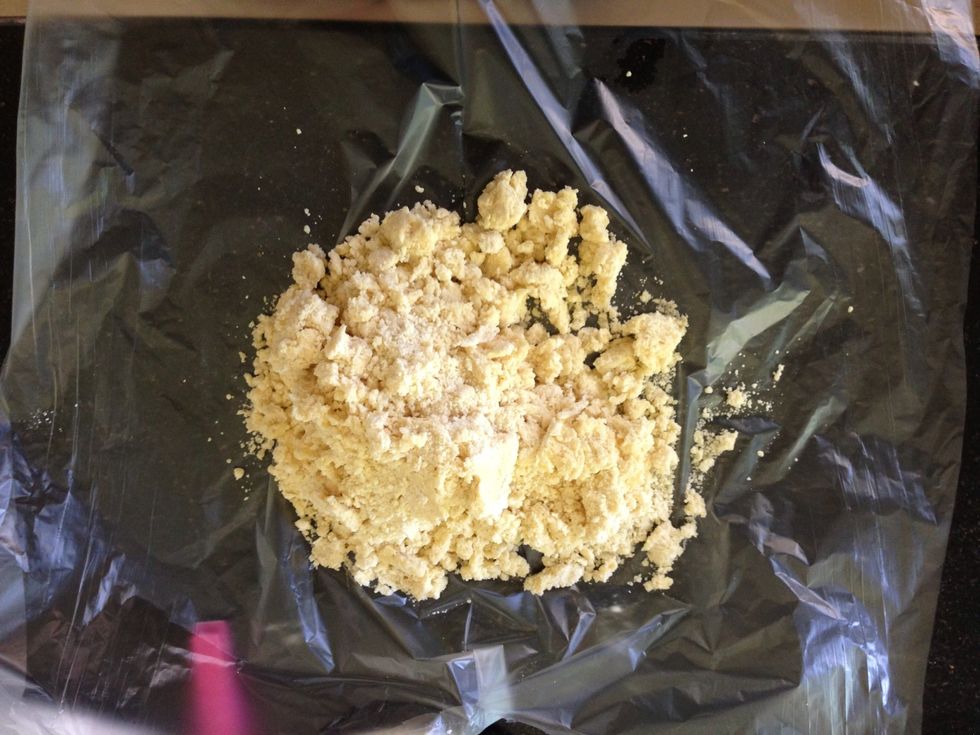 Now open up the bag, and gently scoop your pastry on top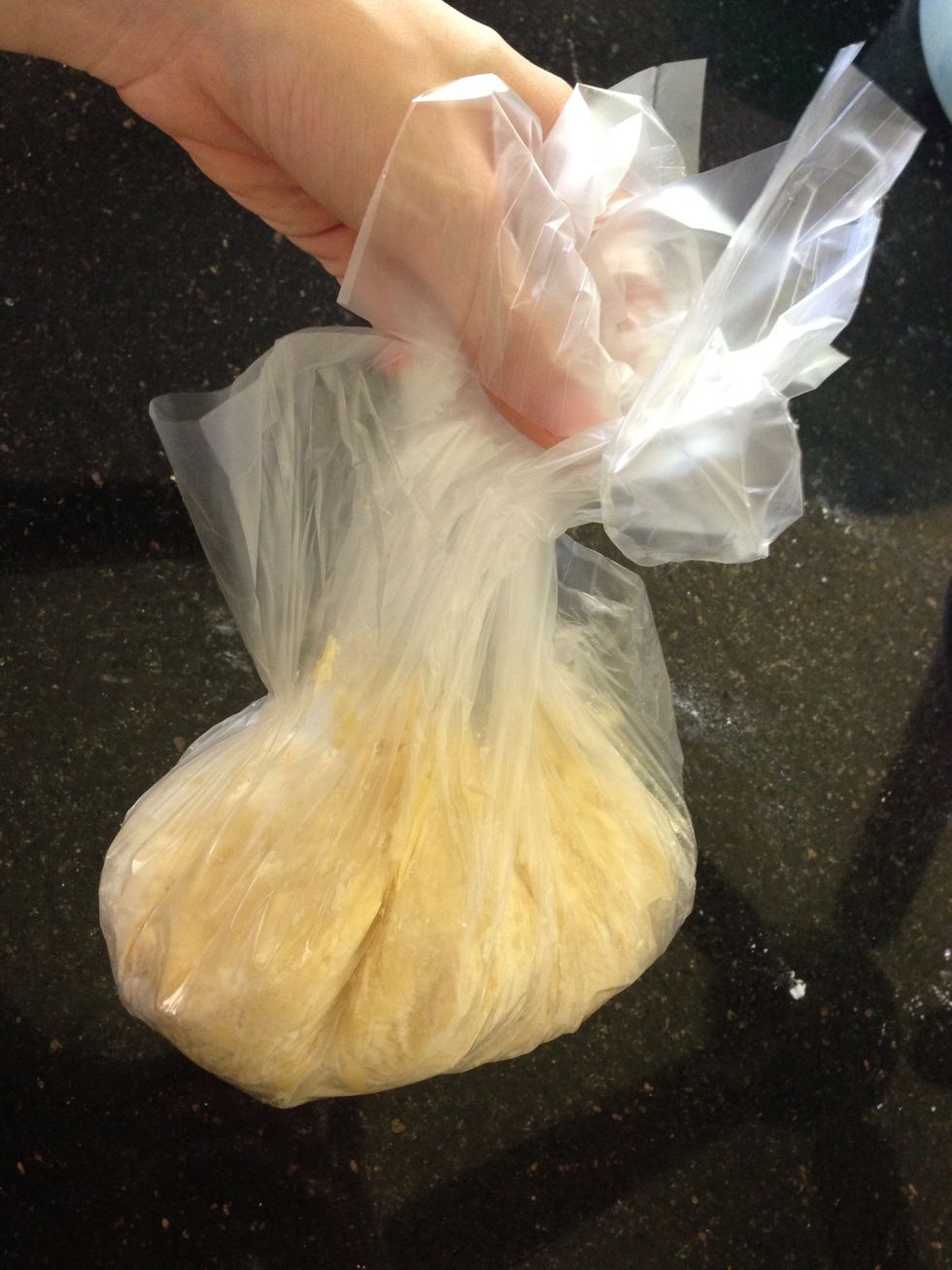 Gather all 4 corners of bag and twist top tightly like this! Then - don't doubt this step or skip on it - squash together the pastry so it no longer crumbles. Do this in a minute so it doesn't melt!!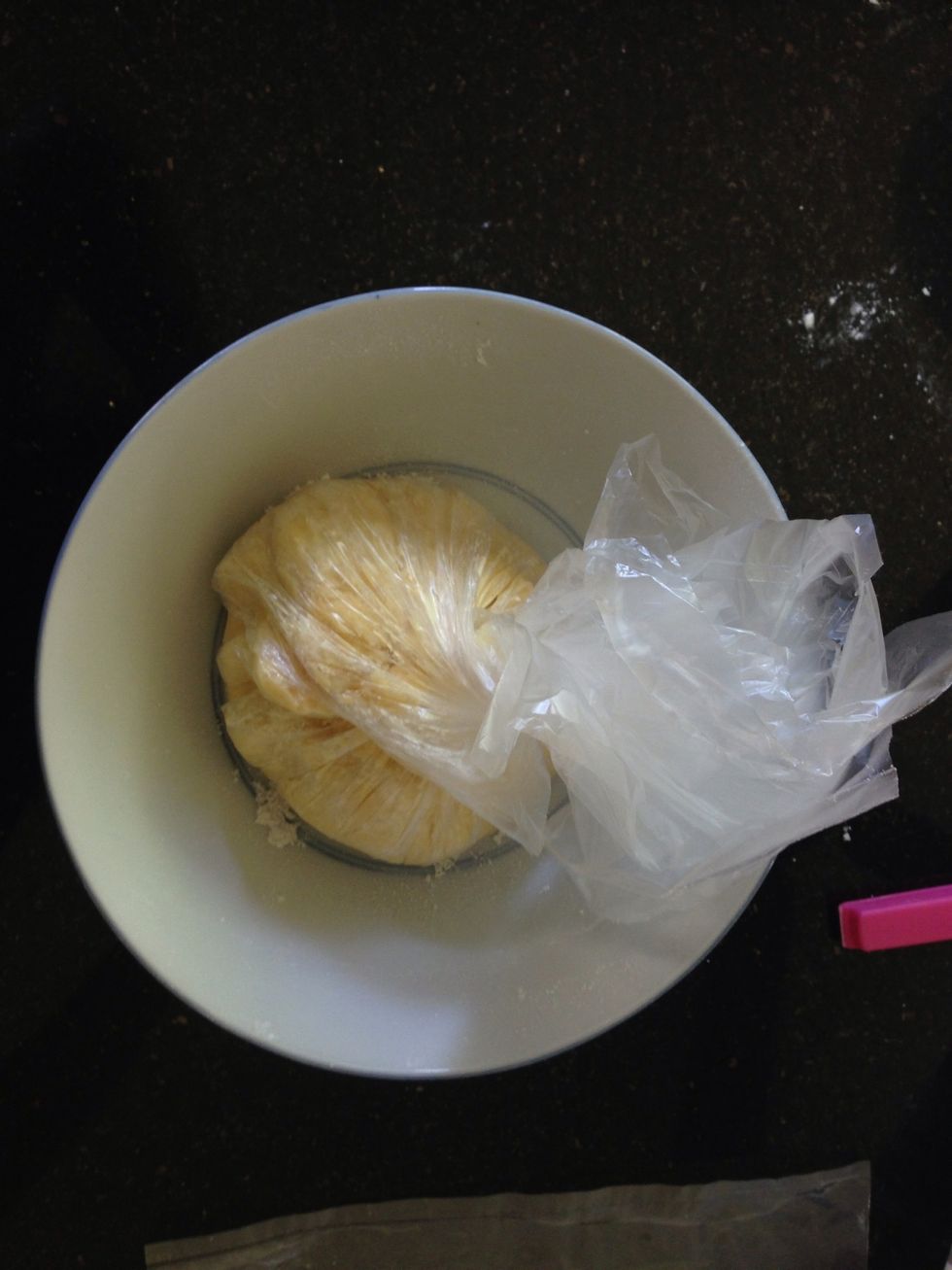 Place in bowl, and pop it into the fridge for 20 mins! This is important because you don't want the buttery pastry to melt in the next step.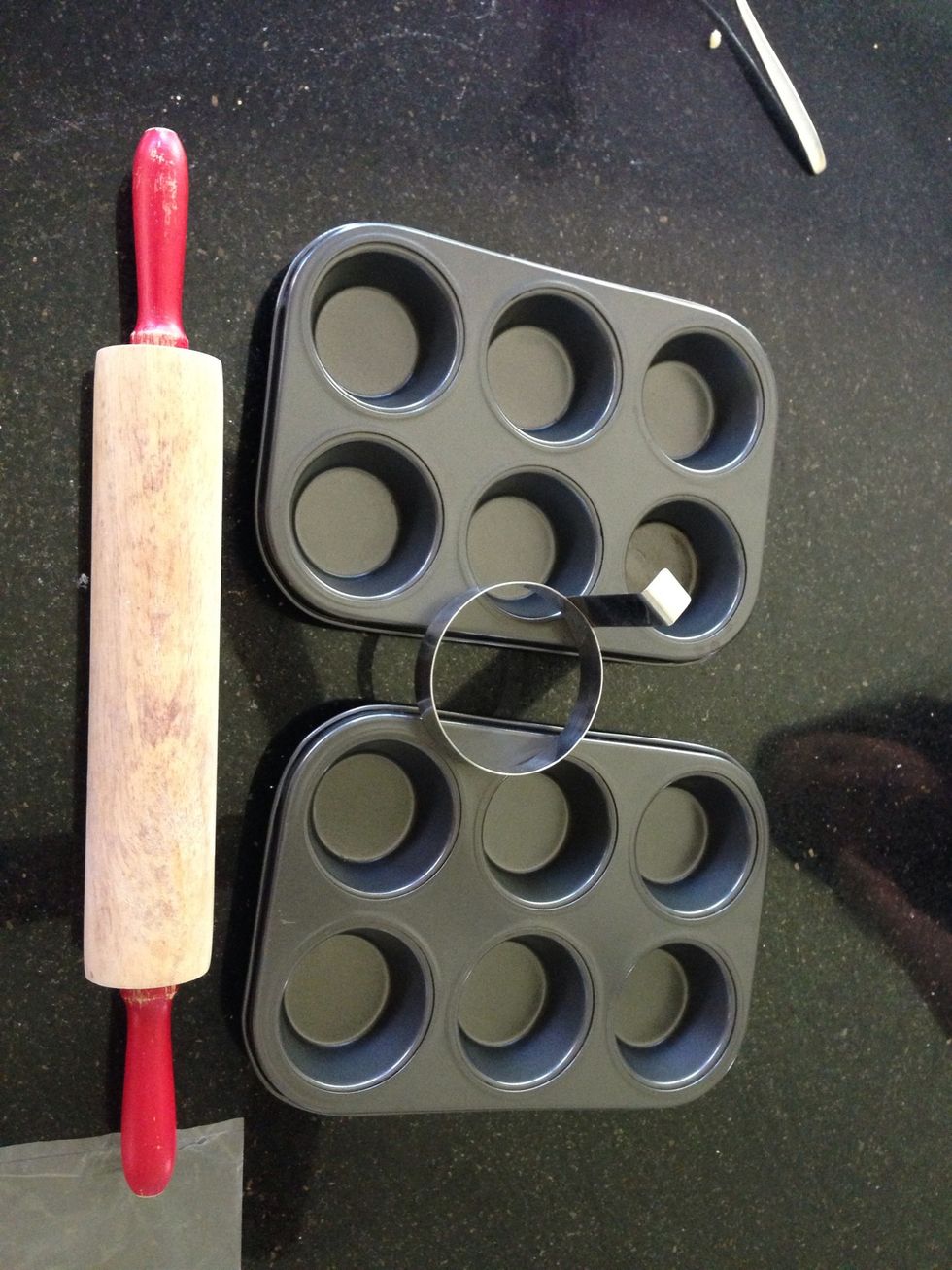 Set out your muffin trays, a cookie cutter (a plastic cup will work fine too) and a rolling pin
After 20 mins, remove your pastry from the fridge and unwrap!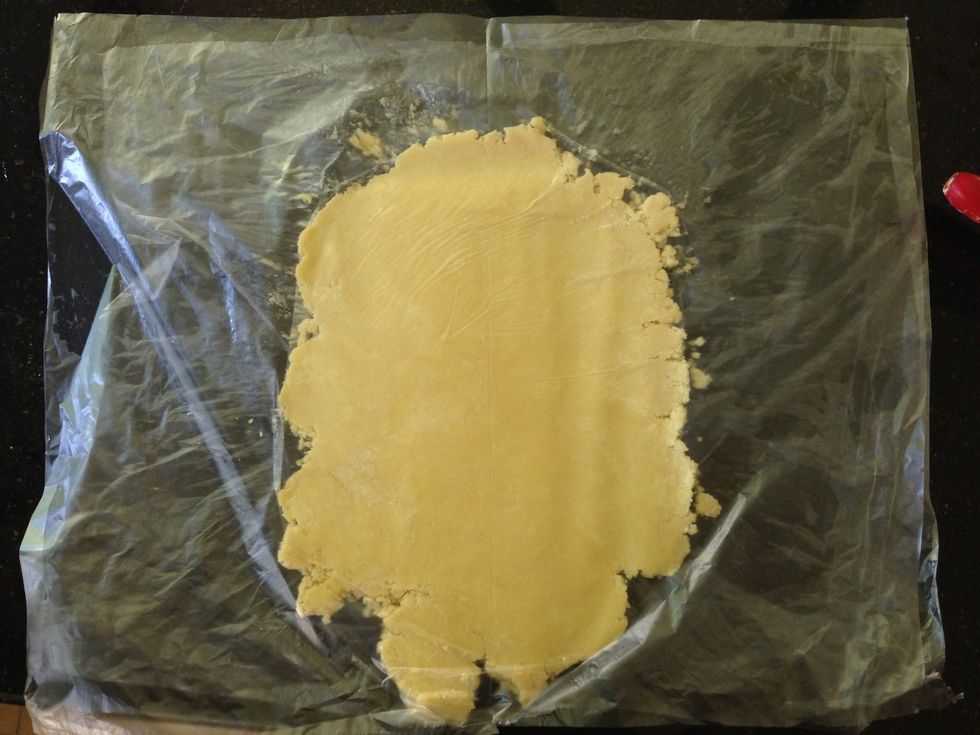 Place other freezer bag over the top so the pastry's covered on both sides. Working quickly, roll it out to about 4mm thick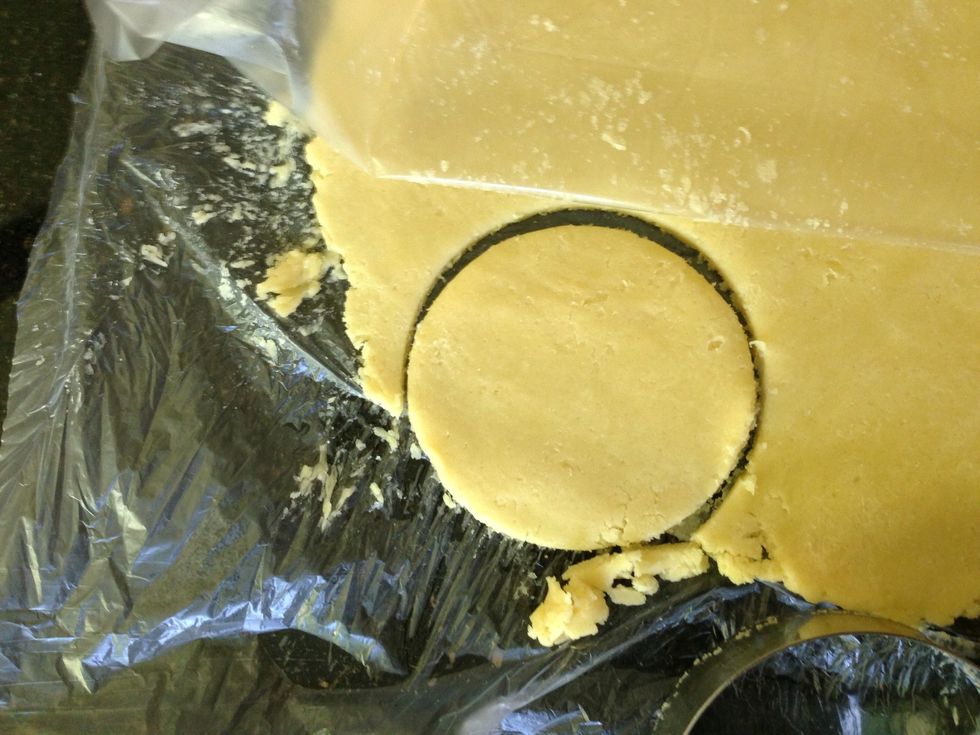 Now preheat your oven to 350F/180degrees! Then get your cutter and cut an appropriate amount (9 to 10cm). You can use a cup, if you don't have a cookie cutter.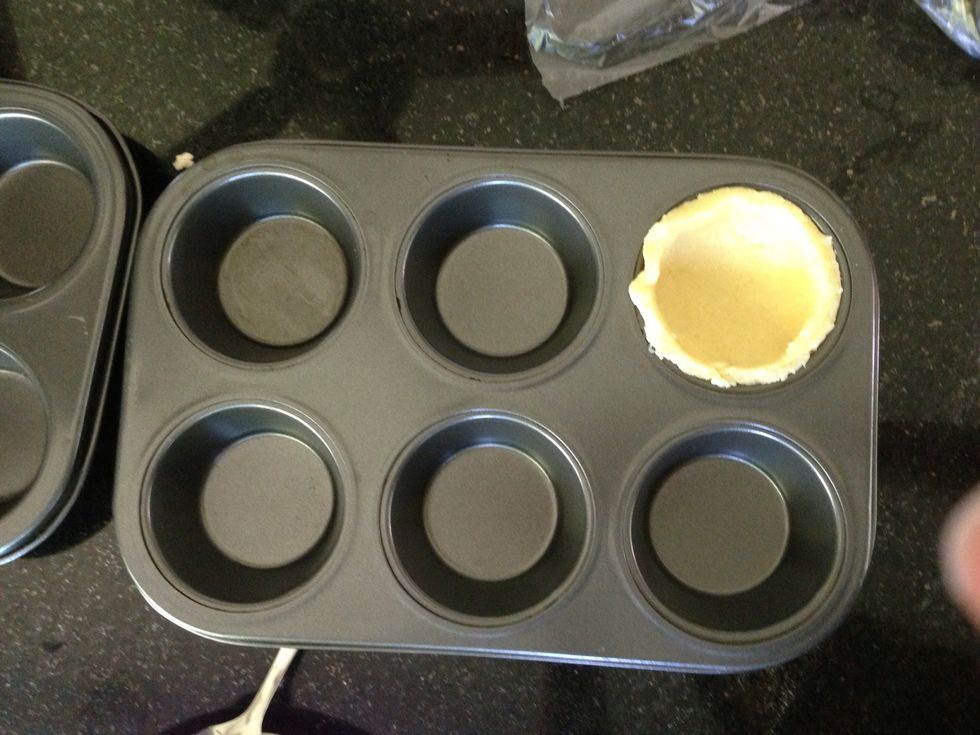 Carefully place your cut dough in the muffin tray (the pastry's buttery enough that I didn't have to grease it, but feel free). Repeat until all batter is used up. I used exactly 12 muffin holes!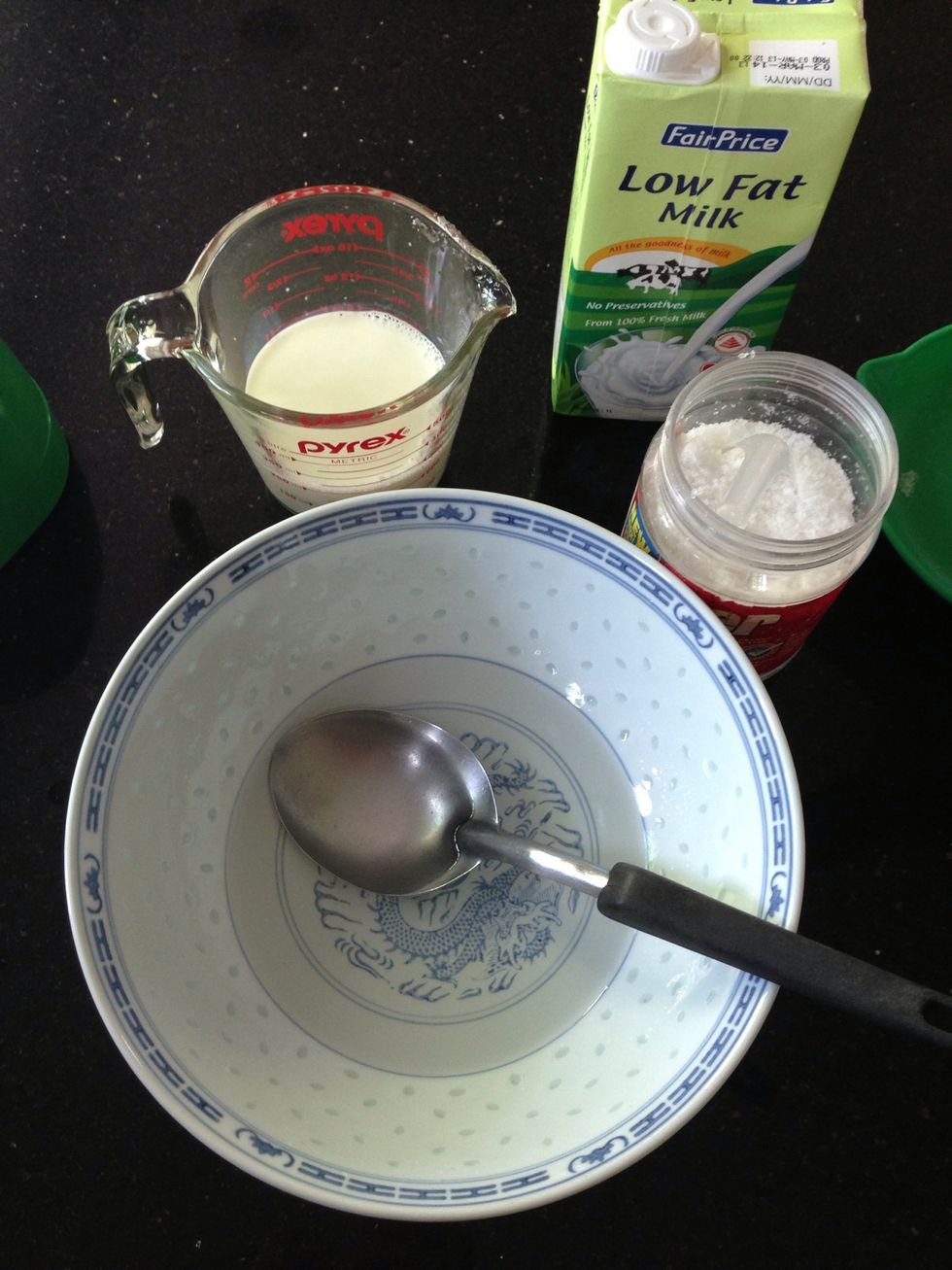 FOR THE FILLING: Add your milk (i used low fat- any kind is fine, but skimmed milk could compromise the taste of your egg custard), salt, sugar and vanilla essence to your hot water.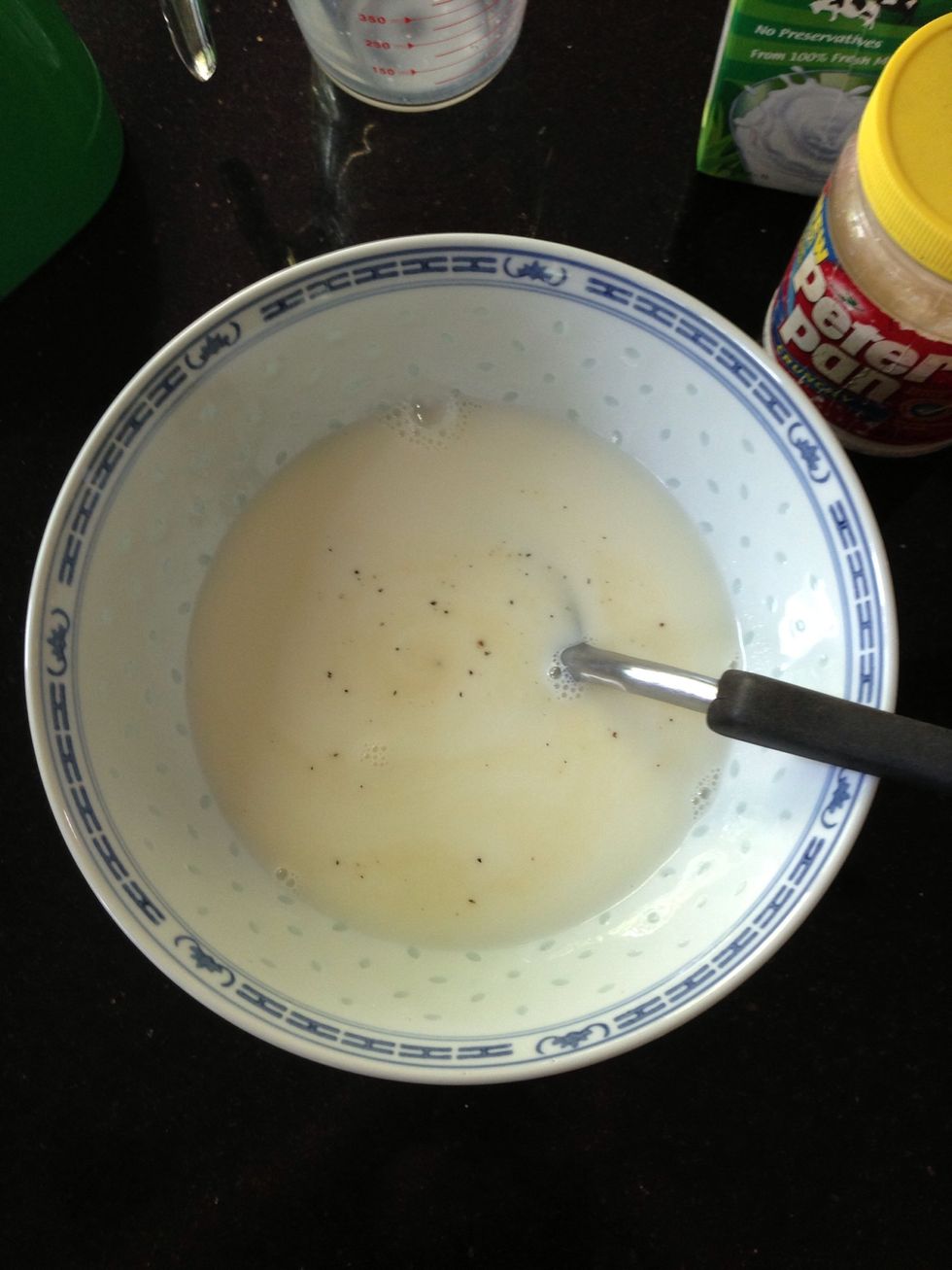 It should look like this! Mix to dissolve sugar, then...
..Add beaten egg mixture to your milk and vanilla essence (see those black bits? They do wonders!)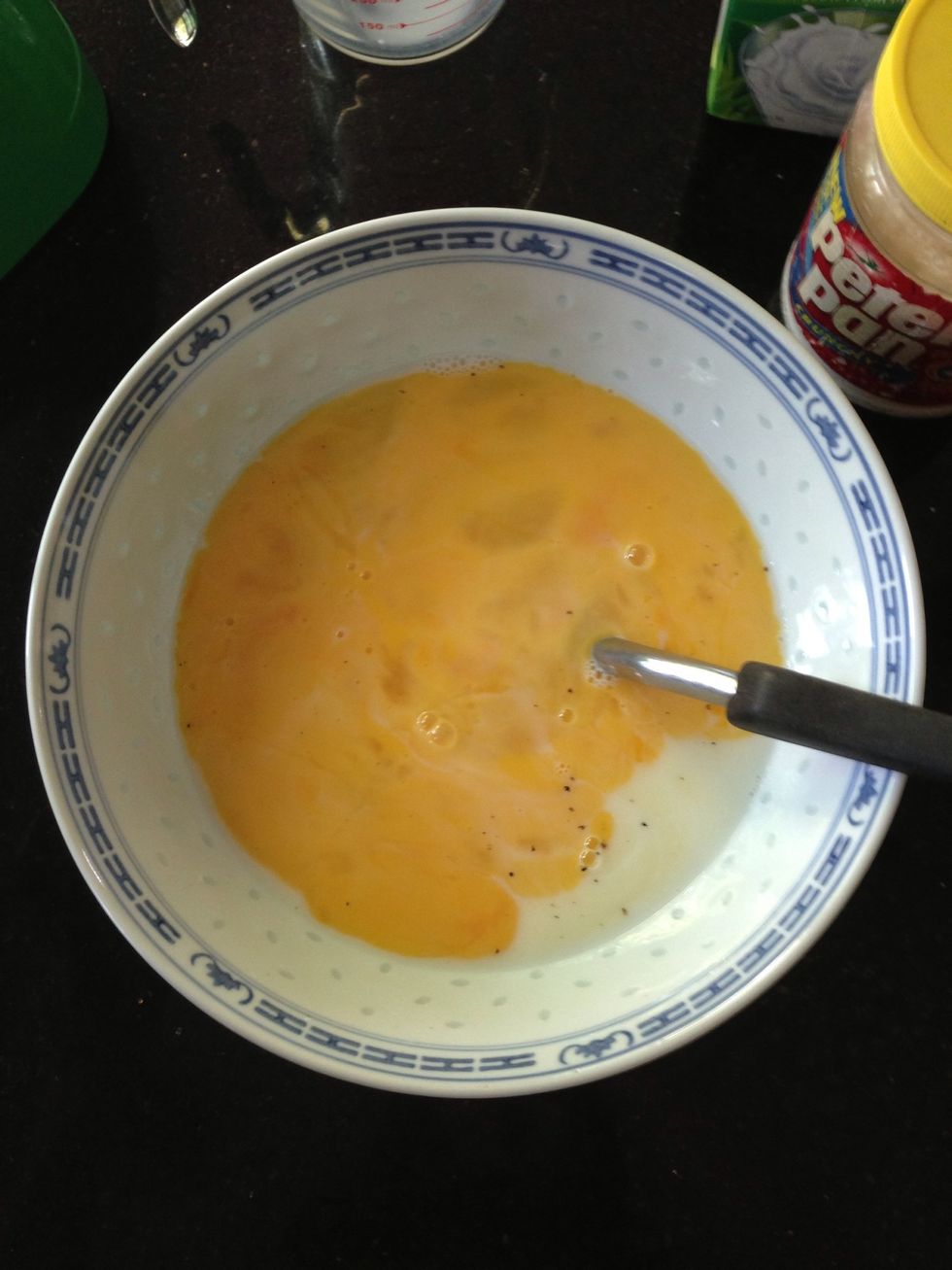 Stir it all together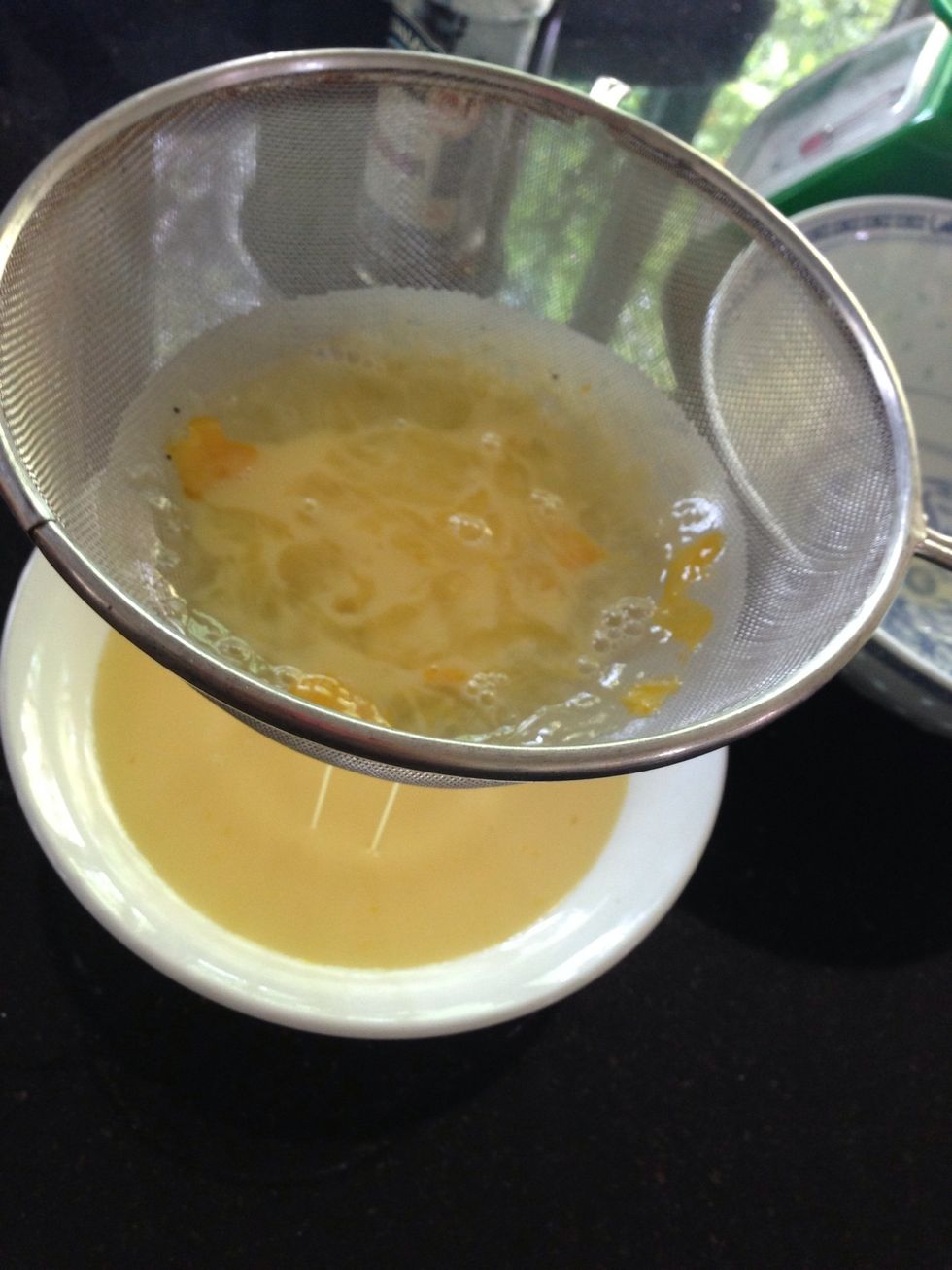 Using a sift, strain out all the awful bits that refuse to be mixed in well.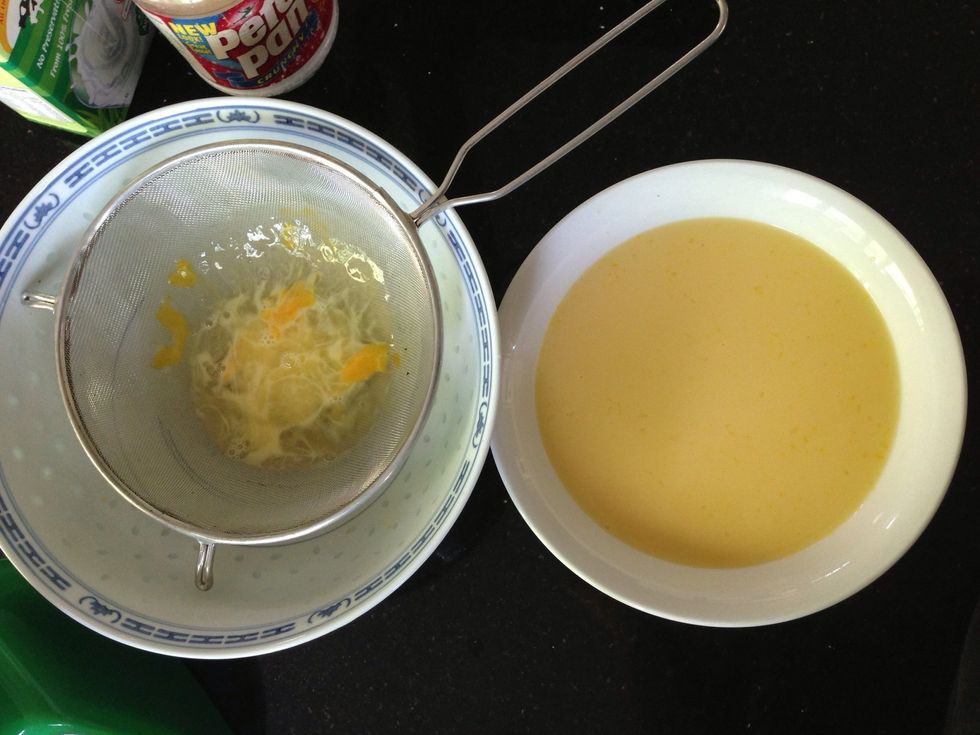 The mixture on the right is your custard! It should be very runny.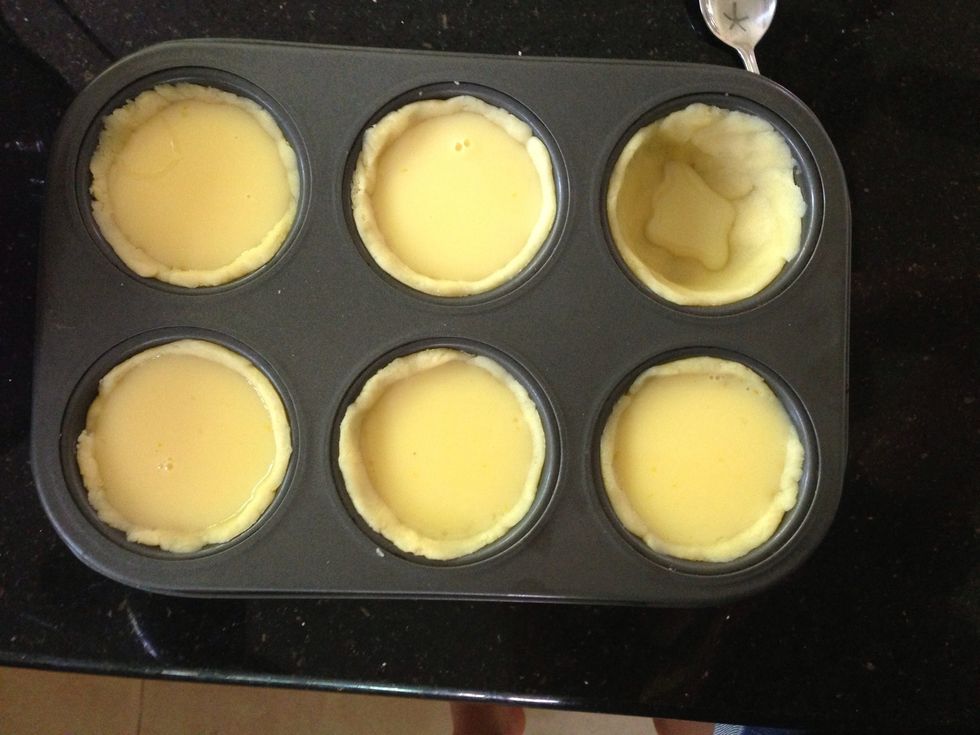 Using a tablespoon, carefully and slowly scoop runny custard mixture into each tart until just full, or slightly less. Place in oven, and bake for 15 - 25 minutes. Watch your tarts closely!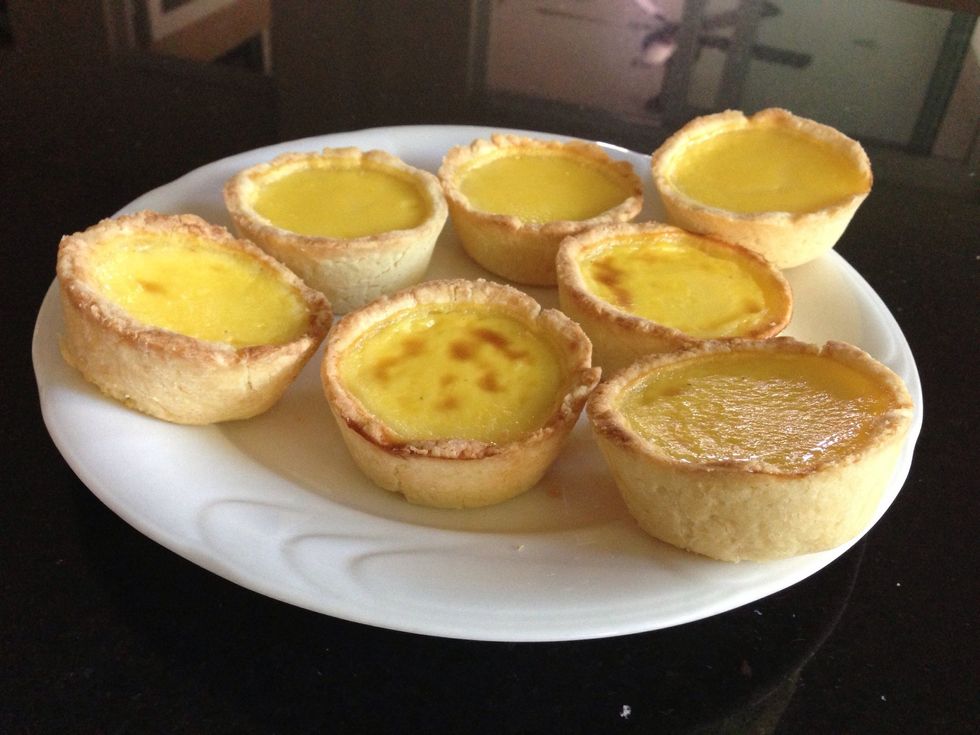 You're done when the custard just starts to caramelise!!!🙆Make sure to watch them closely at the 15 minute mark; if your custard looks unusually puffed up, it's a sign it will sink when cooled.
A gloriously buttery, crumbly tart encasing the softest and smoothest custard EVER. Pure food porn. Dig in, and resist the urge to eat them all up yourself! 😋
3.0 beaten eggs, medium or large
250.0ml full-cream or low fat milk
150.0g caster sugar (white sugar)
0.0tsp vanilla extract or vanilla essence
0.0tsp salt
150.0ml hot water
1.0 egg white
For the cookie-like pastry:
150.0g salted butter, softened and cubed
250.0g all-purpose/plain white flour
1.0 egg
2.0Tbsp Caster sugar
Others:
2.0 Clear freezer bags
Rolling pin
cookie cutters
muffin tray (12 holes)