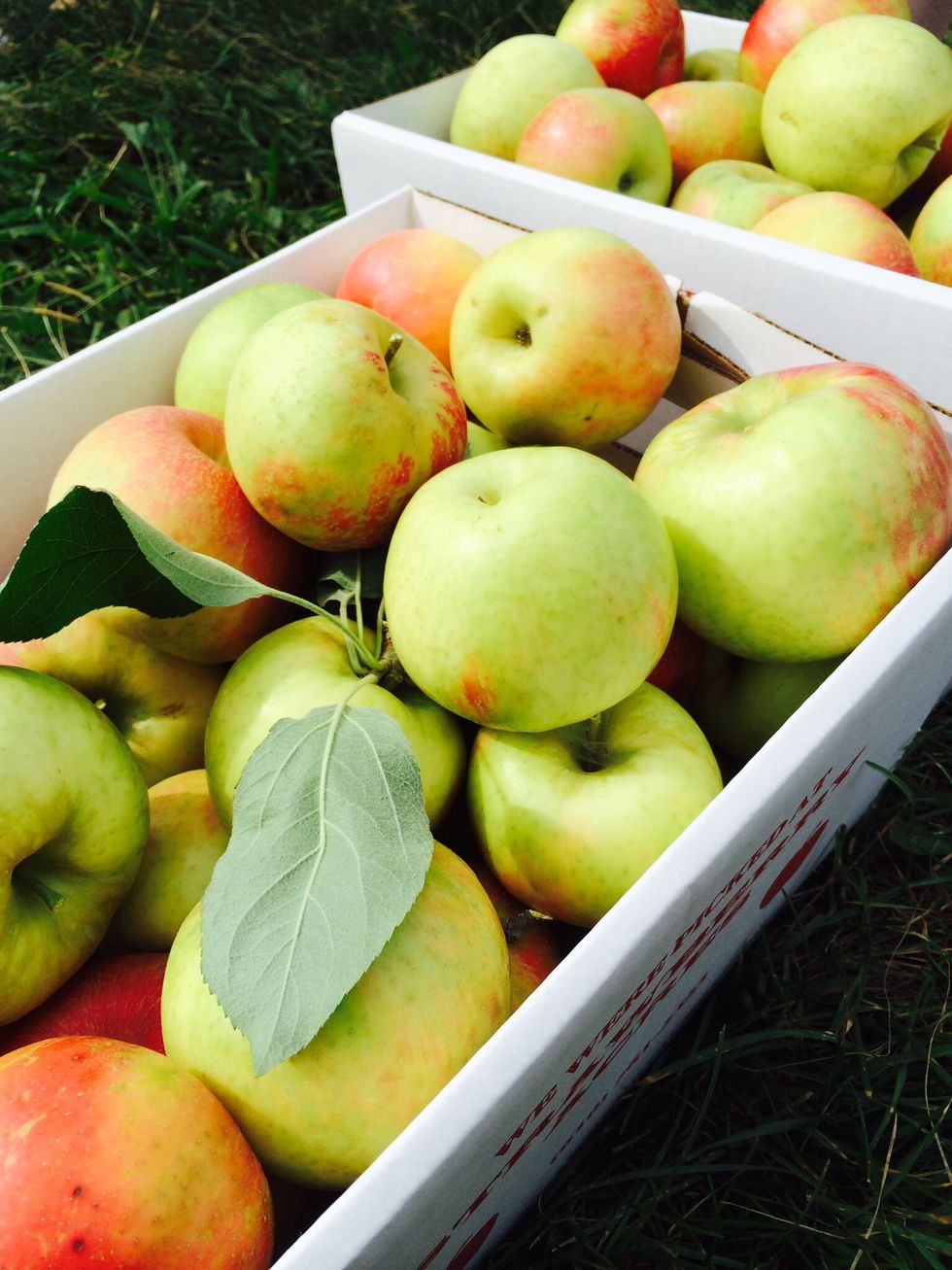 Beautiful fresh picked honeycrisp apples from a local orchard.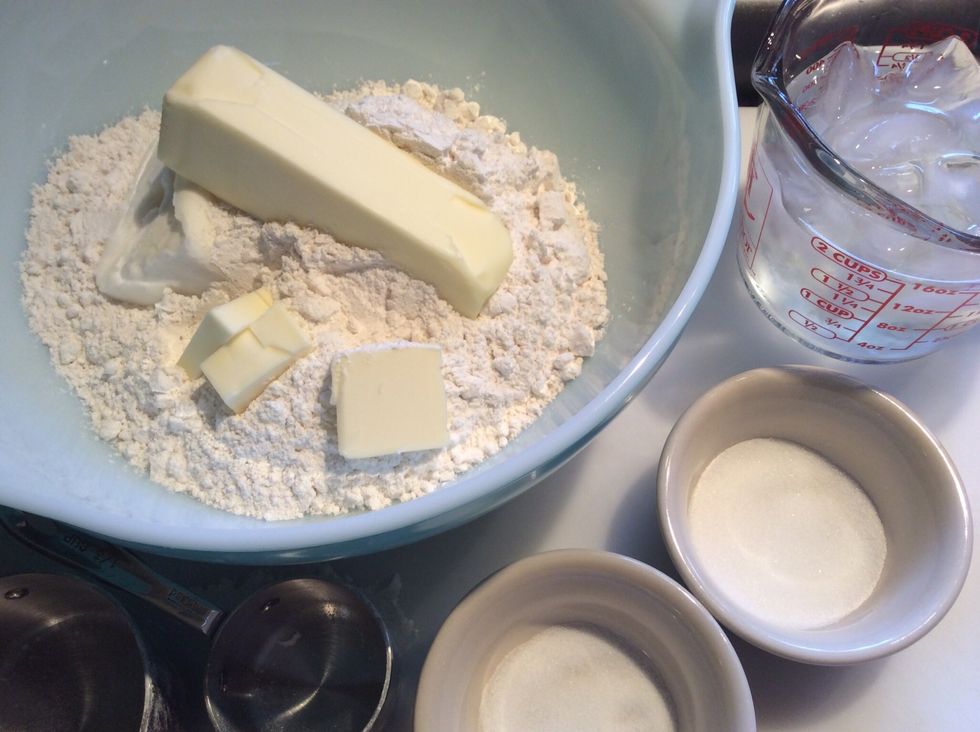 Gather ingredients for the pie crust; 1 stick + 3 tbls butter, 3/4 cup shortening, 3 1/3 cups flour, 1 tsp salt, 1 tbls sugar and 1/2 cup cold water.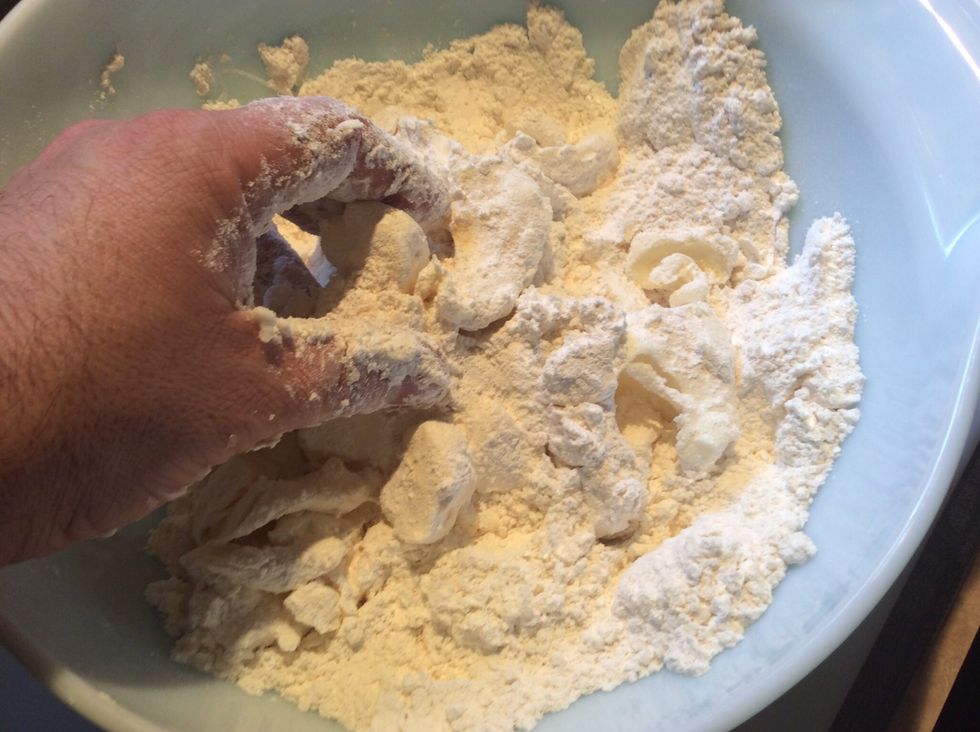 For the pie crust, work everything together except the water, we'll add that later.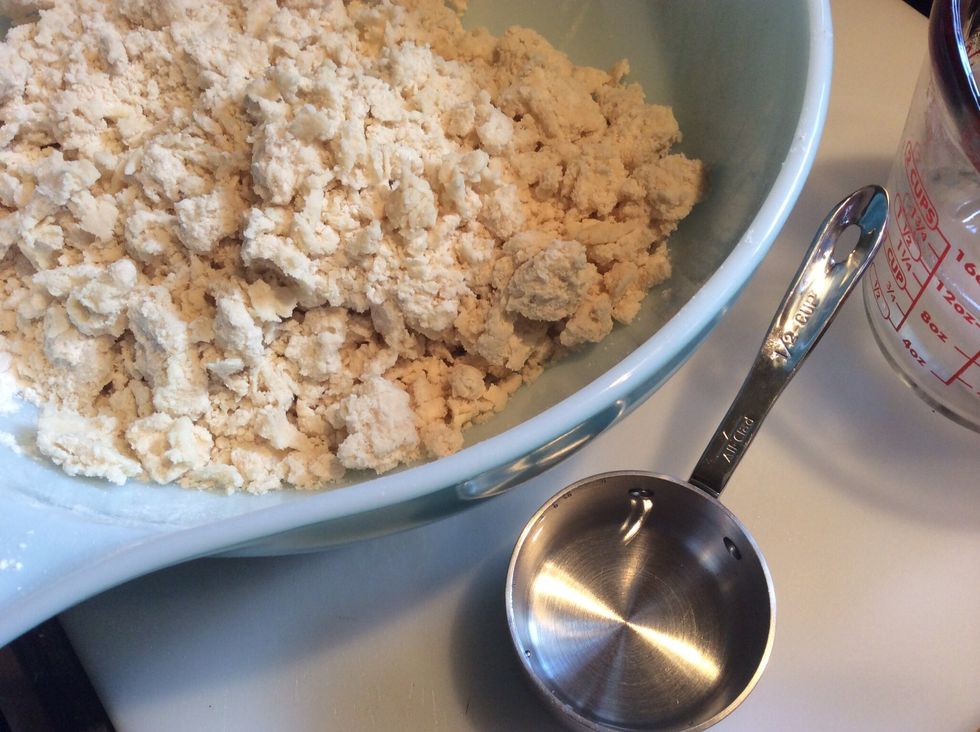 Work the ingredients together between your fingers until it's soft and crumbly. Now it's time to add the cold water.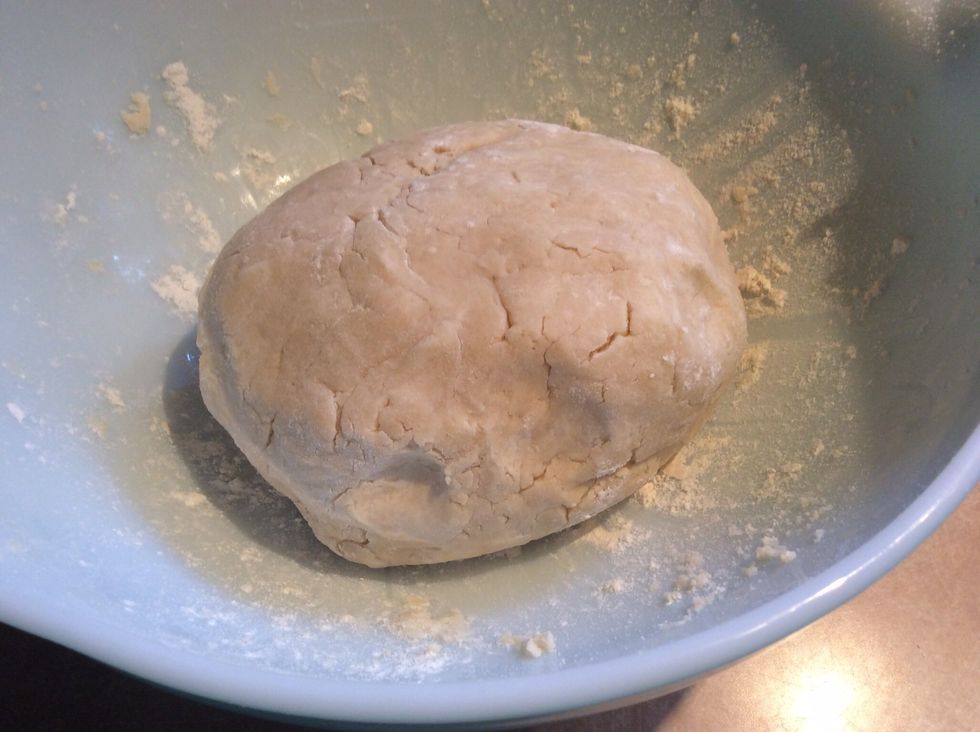 Using both hands "press" the dough together. Don't over work the dough, it's good to see the marbling of fats throughout the dough.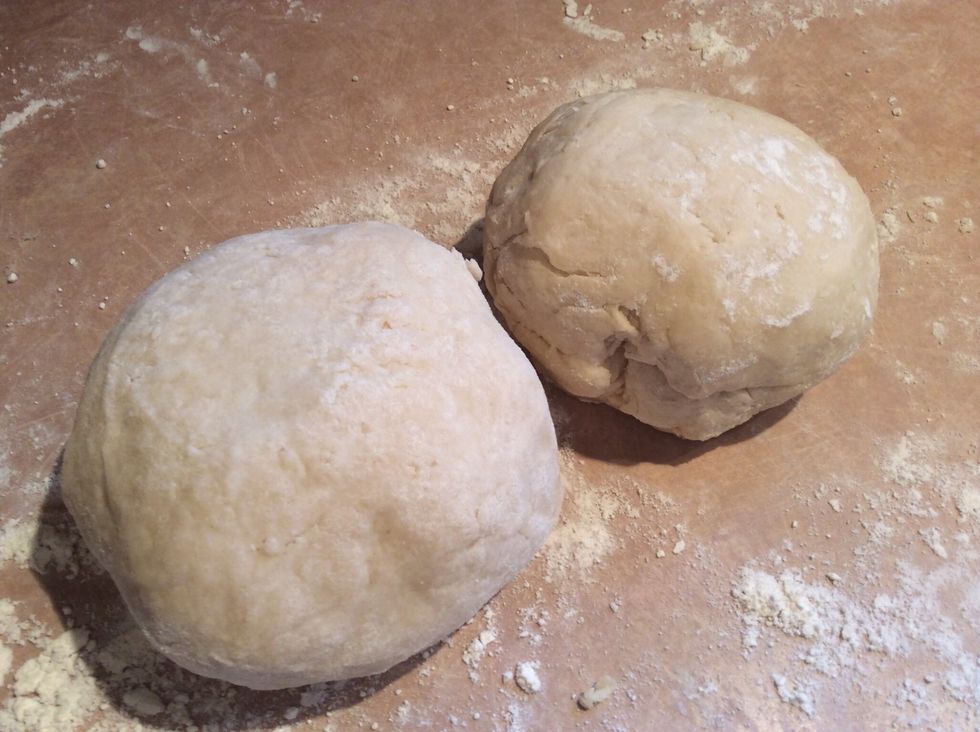 Divide the dough into 2 pieces. Reserve the other piece for later; for another pie, a top crust or just make 2 pies. Give one to your neighbor, they will love you for it!
On a well floured surface pat the dough out into circle and then using a rolling pin, roll out the dough.
The rolled out pie dough ....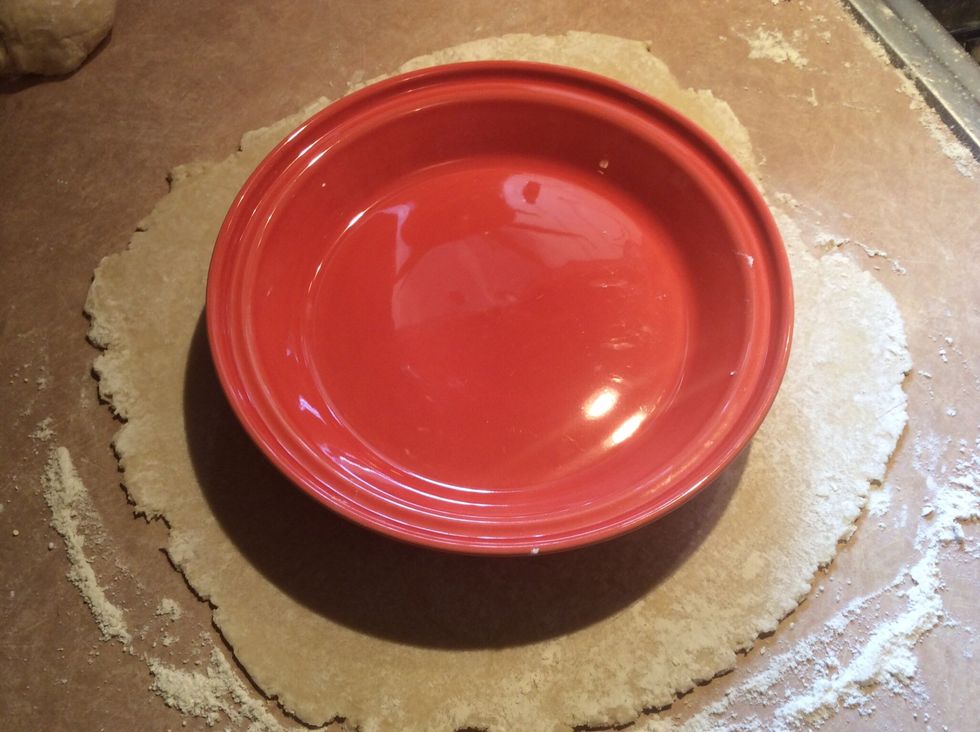 Roll out the dough big enough to fit your pie plate.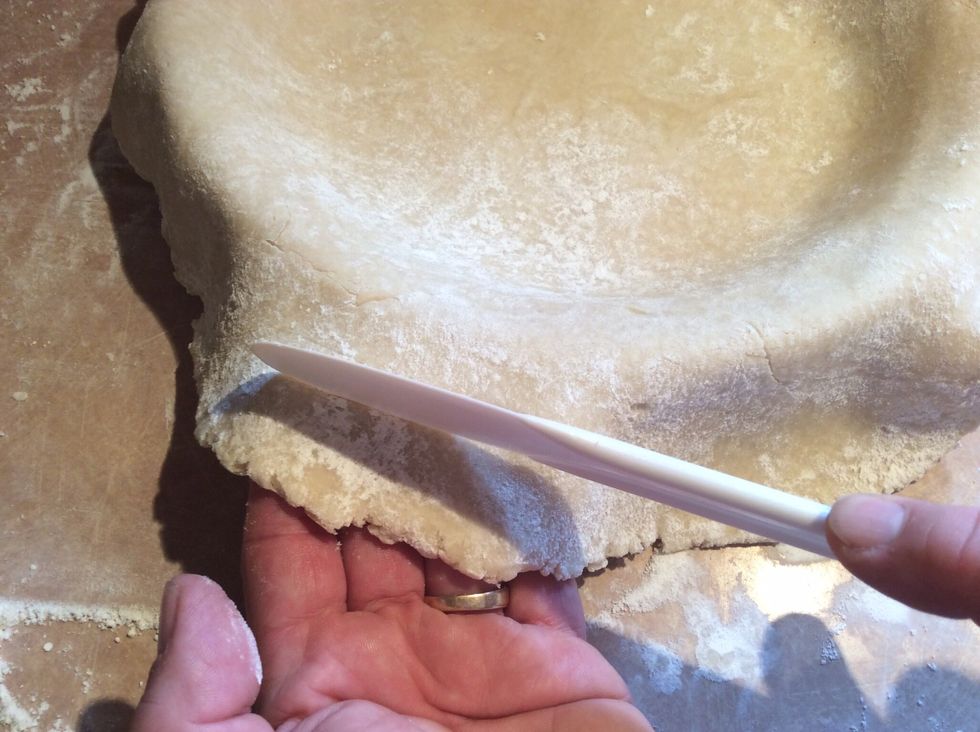 Place the dough into the pie plate. Cut off excess dough but leave about an inch of dough that over laps the edge of the pie plate.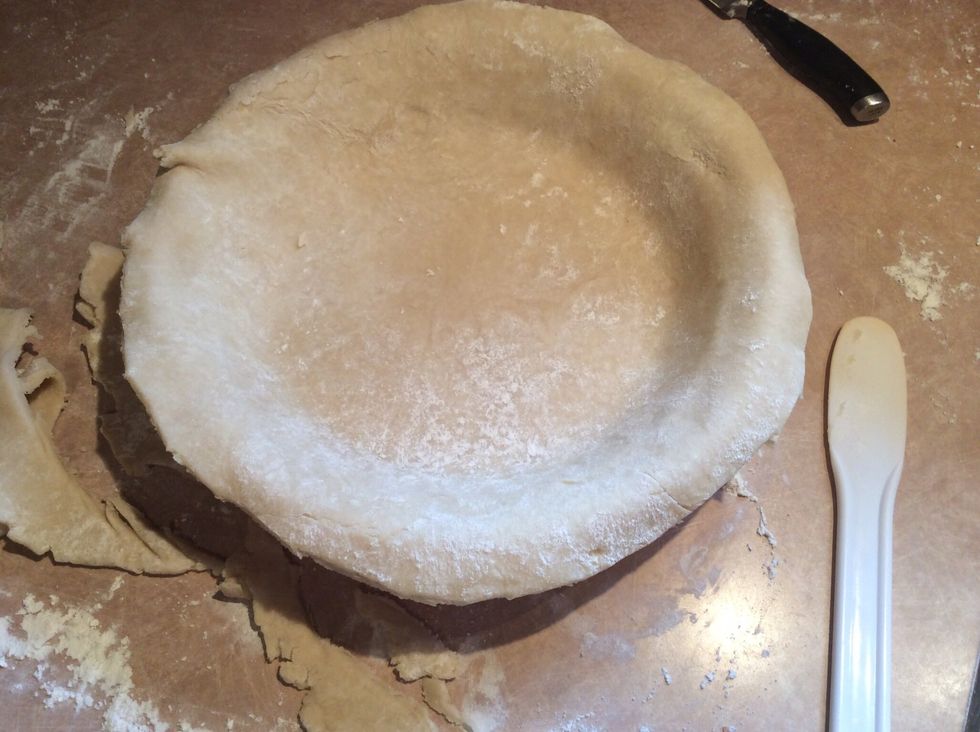 Your pie plate should look like this ....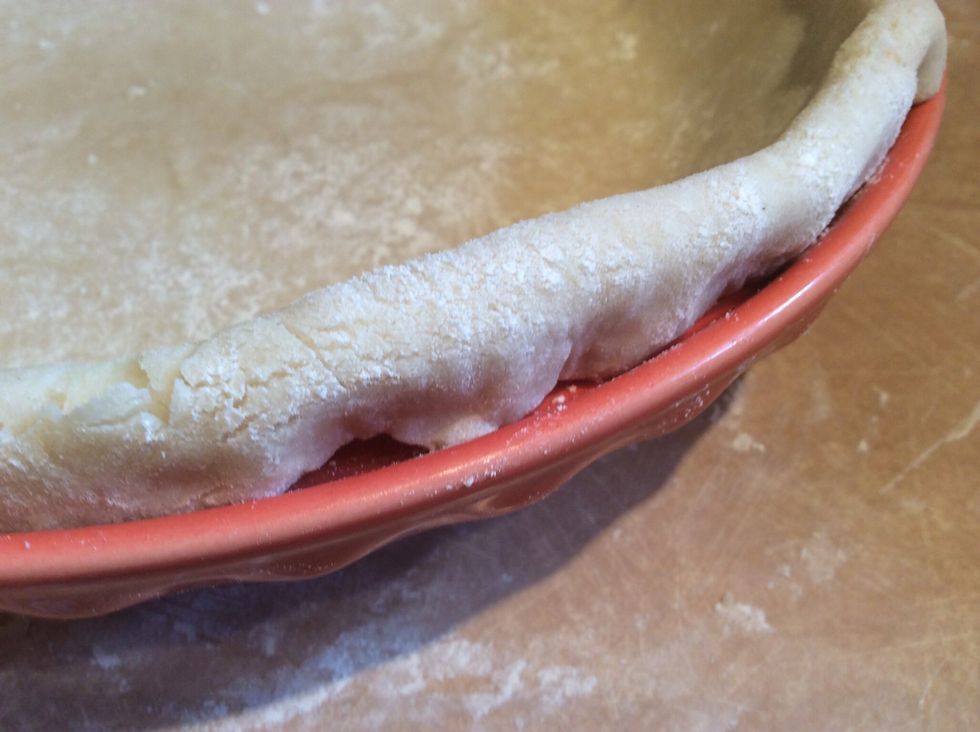 Fold the edge under, and tuck it into the pie plate.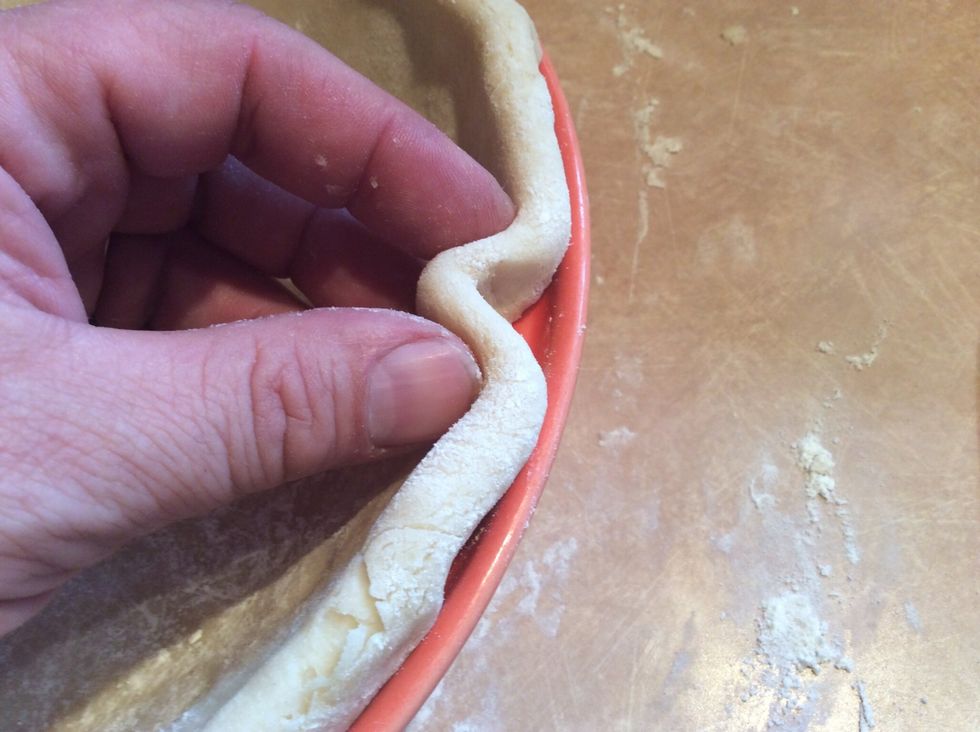 We're going to crimp the edges with the index and thumb of the left hand ...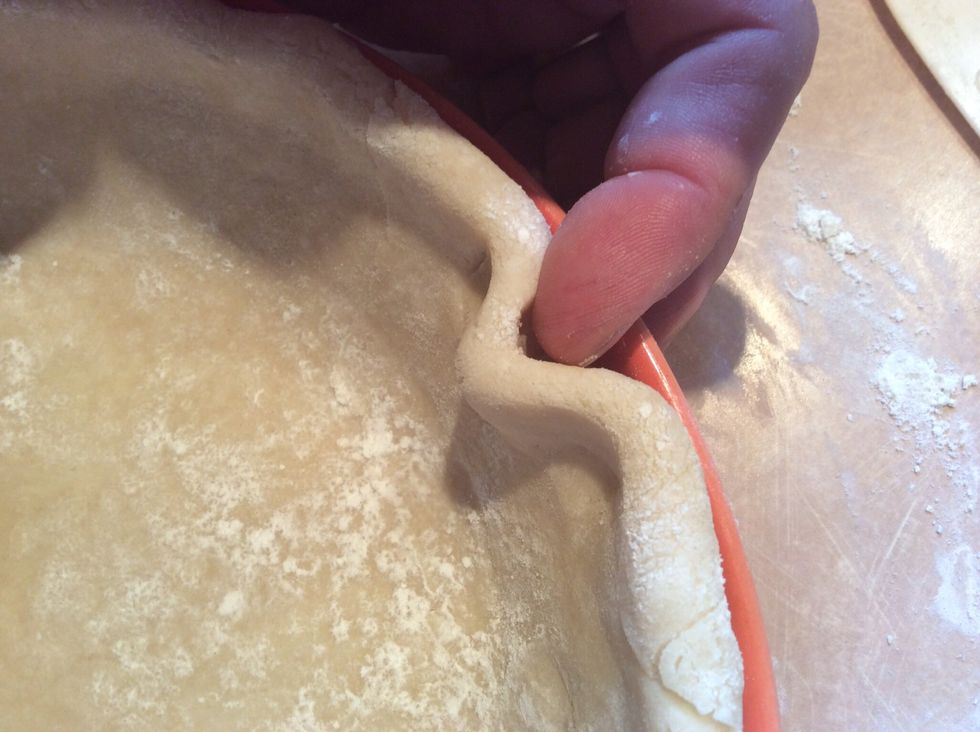 ... and use the index finger of your right hand, at the same time ...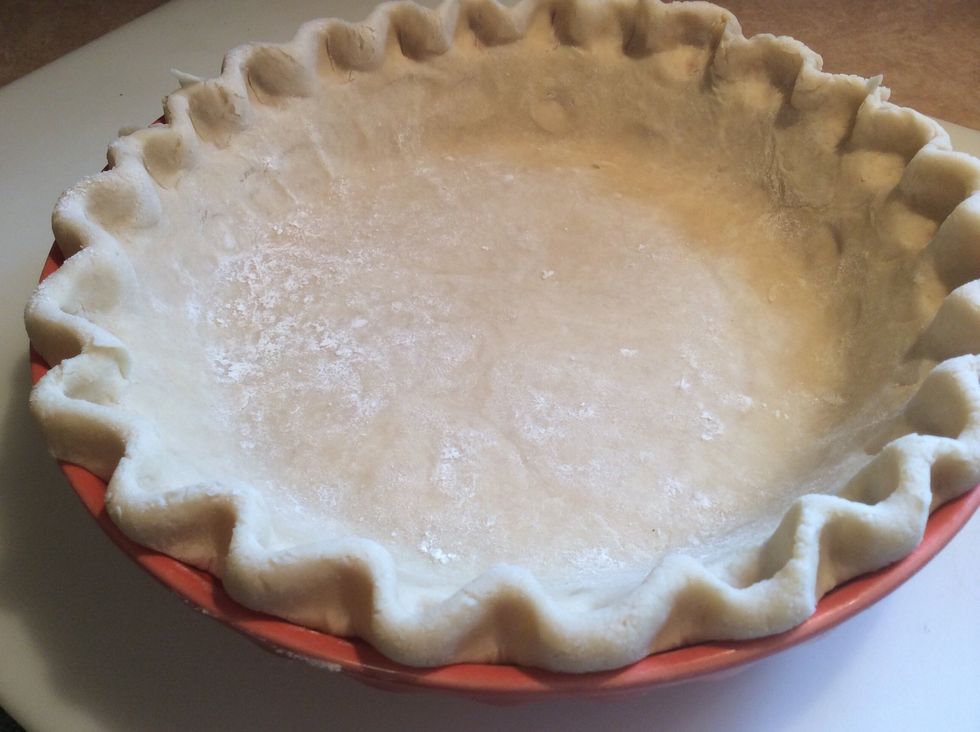 Pie crust complete. Set aside and refrigerate until ready to fill with the sliced apples.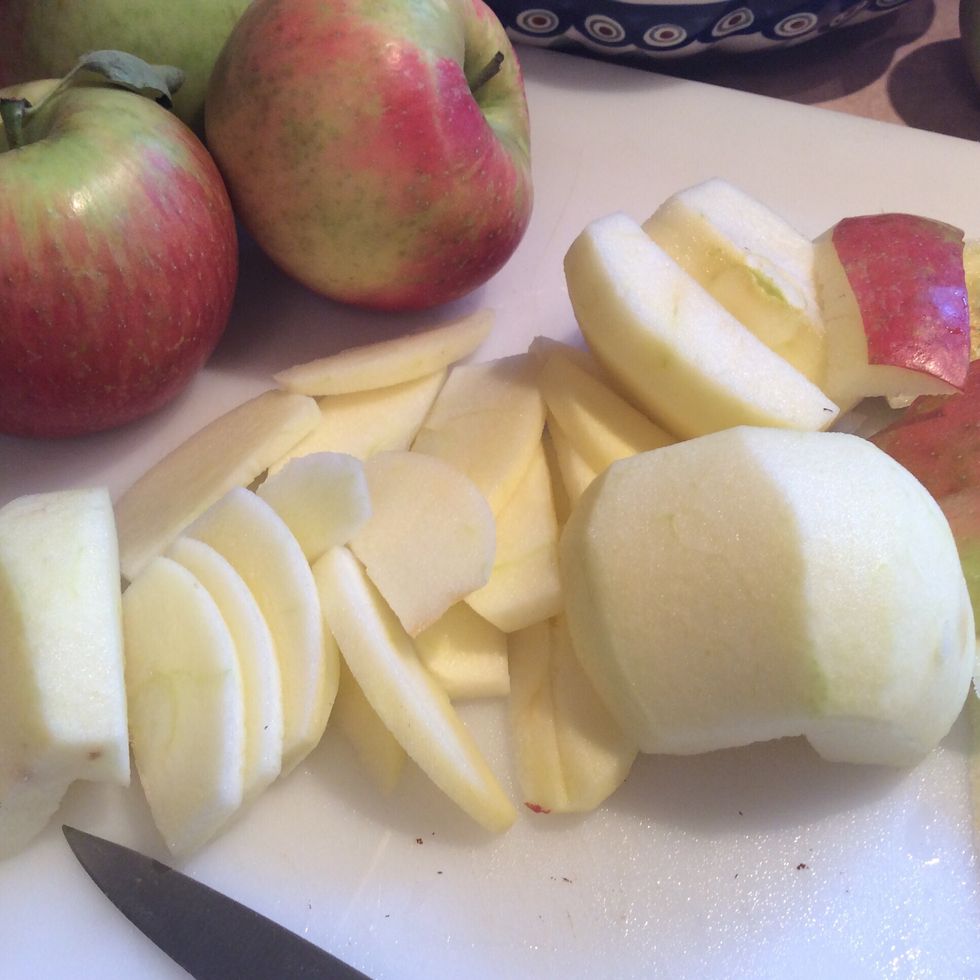 Peel and slice fresh apples of your choice. Honeycrisp apples are our all time favorite. This apple is sweet, tart, juicy and very crisp. The honeycrisp apple is a hybrid of the Honeygold and Macoun.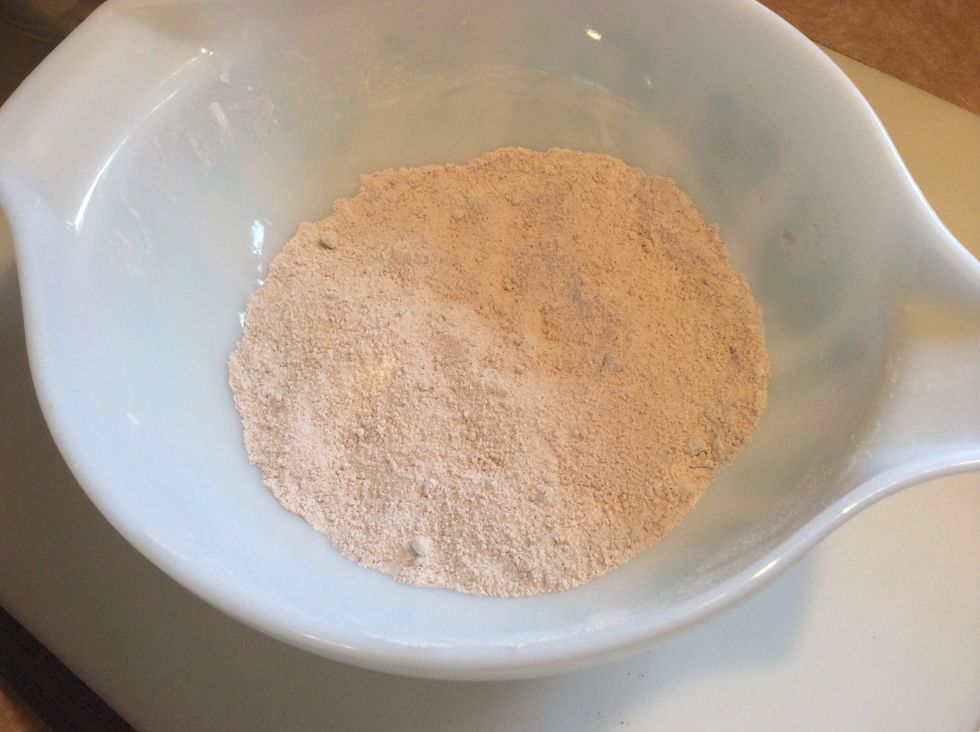 Blend together; 3/4 c sugar, 1/4 cup brown sugar, 2 tbls flour, 2 tbls cornstarch, 1 tsp of cinnamon and a pinch of nutmeg.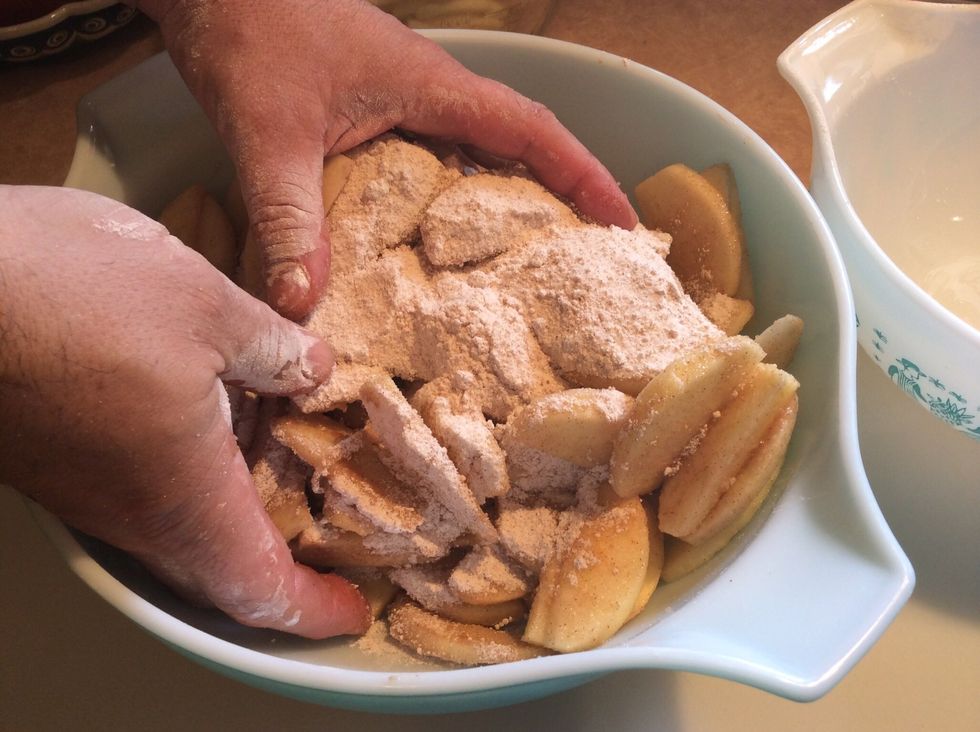 Toss the 2 pounds of peeled and sliced apples with the cinnamon sugar mixture. Mix until the sugar appears melted and dissolved.
Layer the apples in the prepared pie plate.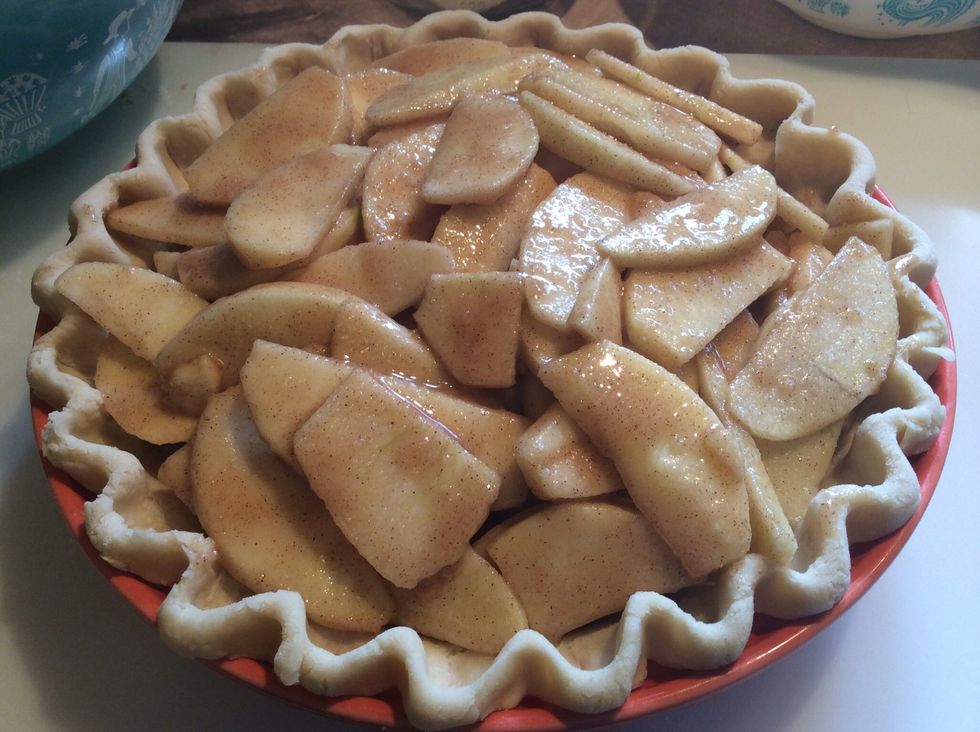 This pie is ready for the crumbs. This pie, shown in this picture was too full! As it baked it became very juicy and bubbled over in the oven. Two pounds of peeled apples are plenty.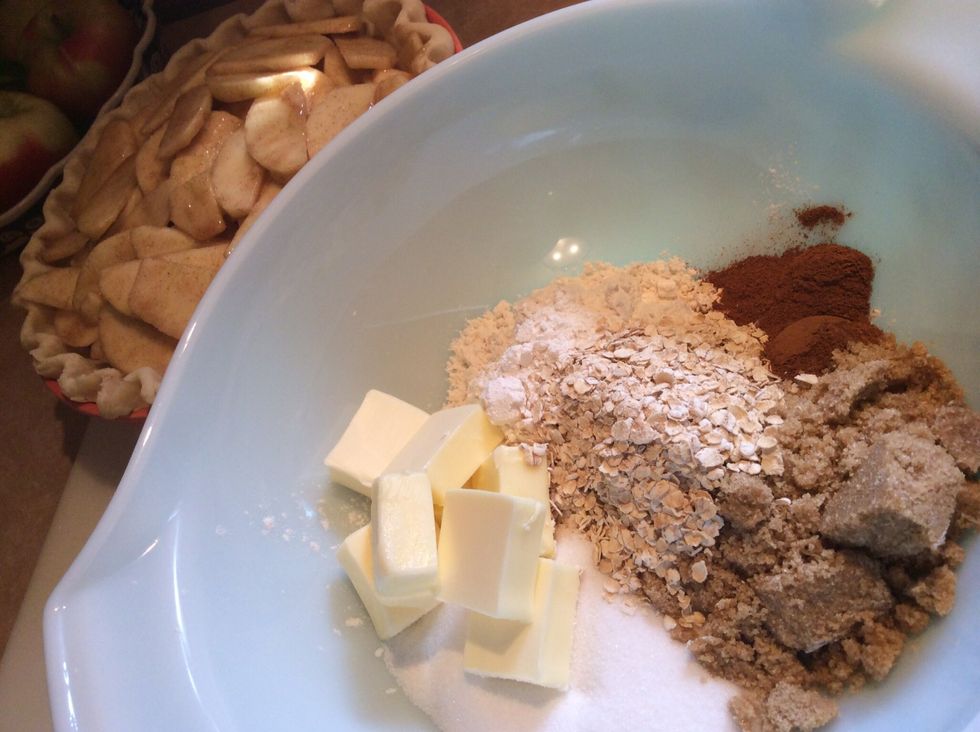 For the crumbs, (the best part!) in a large bowl; 1 stick butter, 1 cup flour, 3/4 cup sugar, 1/4 cup brown sugar, 1/4 cup oatmeal and 2 tsp cinnamon.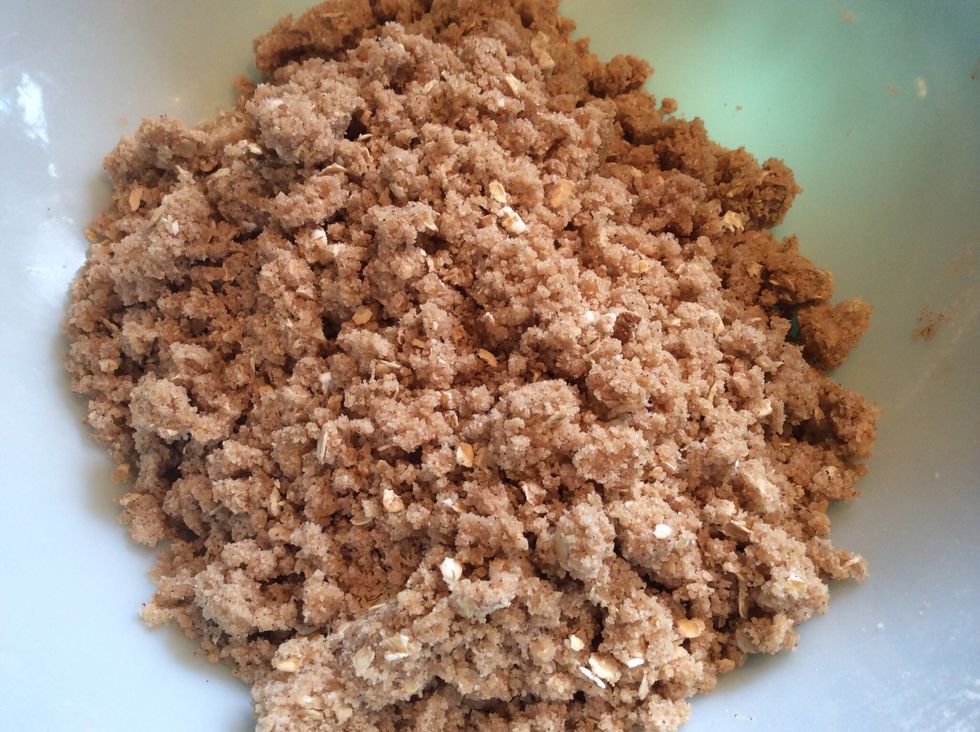 Mix with your fingers until the mixture is crumbly and somewhat resembles wet sand.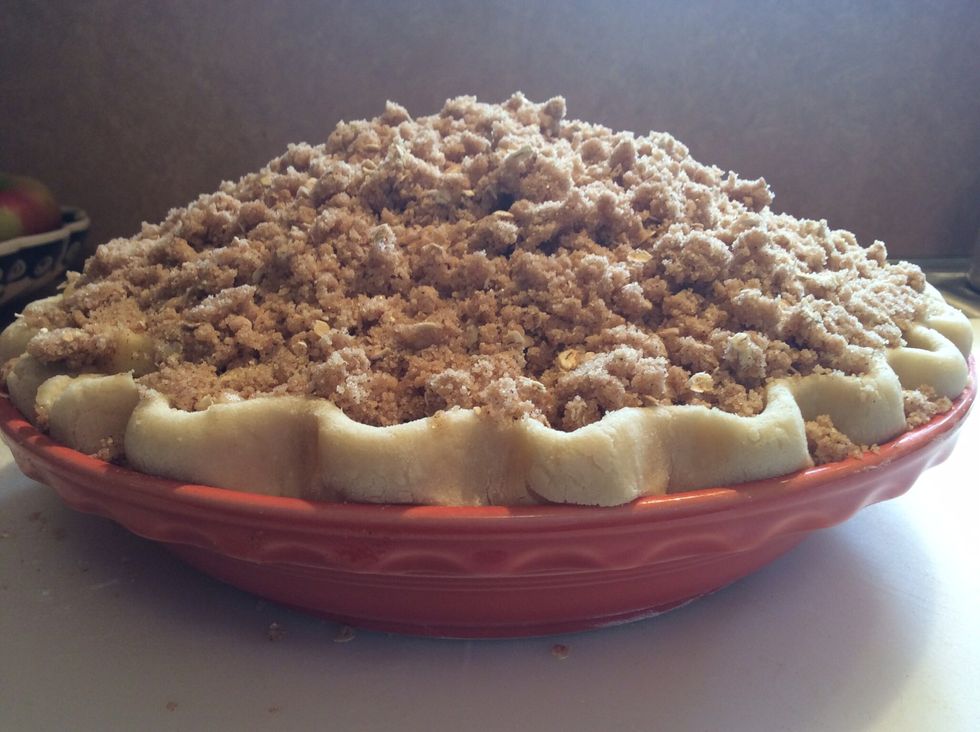 Top the pie with the delicious crumbly crumbs! 😊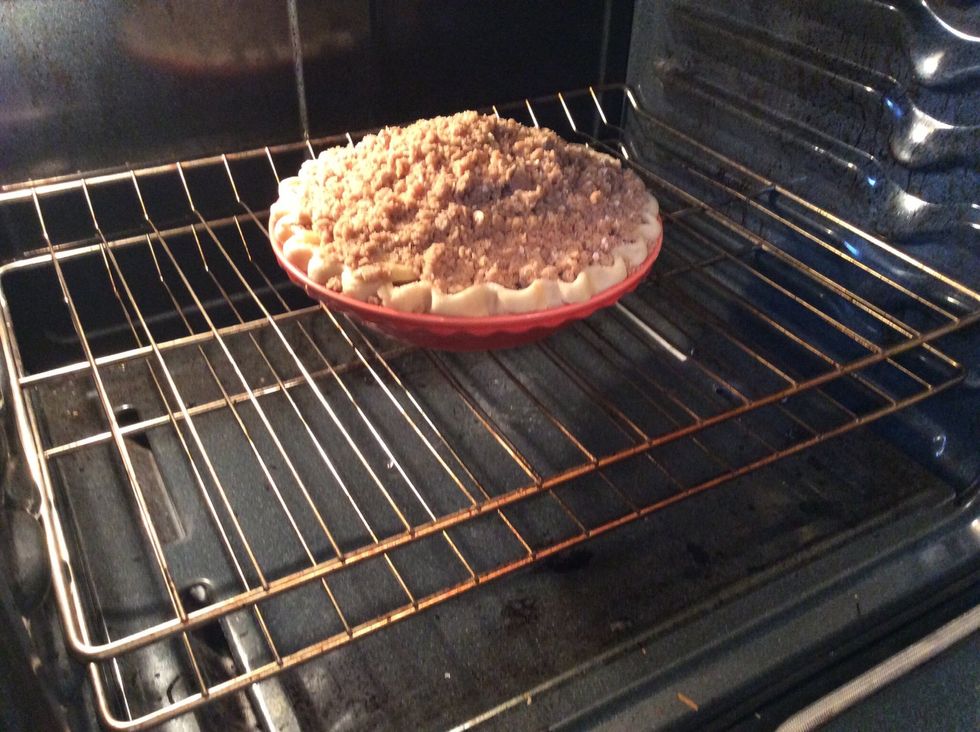 Place pie in a preheated 350f oven for approximately 1 1/2 hr (90 minutes) If this pie should bubble over, place a piece of aluminum foil underneath the pie on the lower rack.
The pie is done when juices from the pie start to bubble up thick through the crumbs.
Delicious served warm!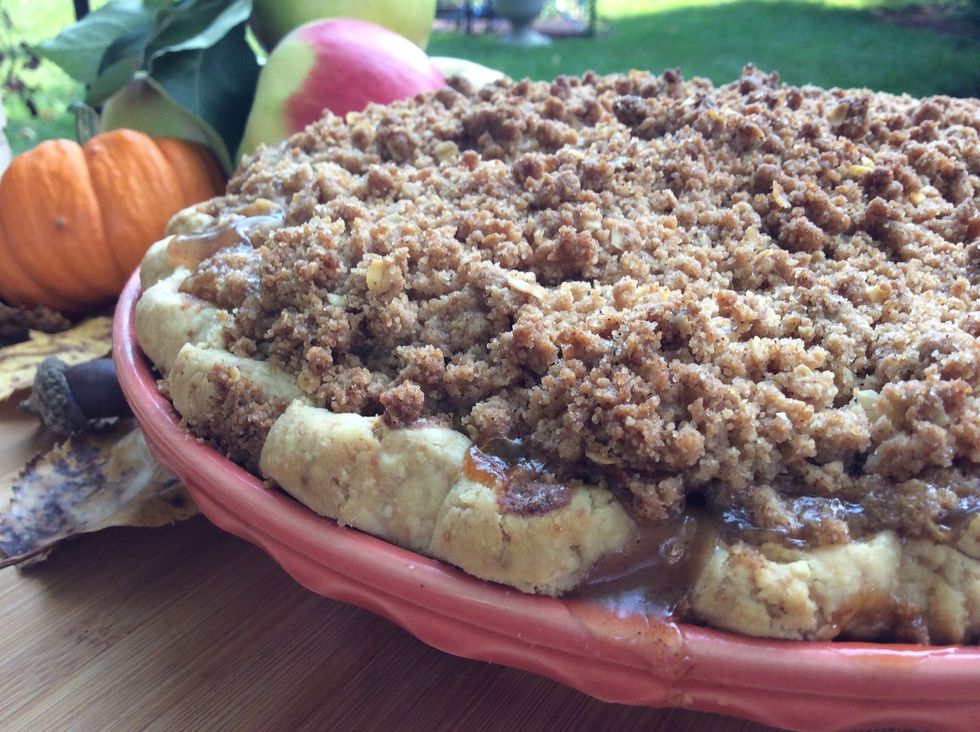 Thank you for taking the time to view my Best Ever Apple Crump Pie. It's our "go-to" family favorite gathering for a picnic or holiday dinner pie. Remember to ❤ like it! ️Enjoy 🍎!
CRUST
1/2oz Cold butter (1 stick + 3 tbls)
5.0oz Shortening ( 3/4 cup )
1.0tsp Salt
1.0Tbsp Sugar
1/3c Pastry flour, you can use all purpose flour
1/2c Cold water
CRUMBS
4.0oz Butter (1 stick)
3/4c Sugar
1/4c Brown sugar
1.0c All pupose flour
2.0tsp Cinnamon
1/2c Oatmeal ( dry quick cooking oats)
APPLE FILLING
2.0lb Approximately 2 pounds peeled and sliced apples
Sugar
Brown sugar
2.0Tbsp All purpose flour
2.0Tbsp Corn starch
1.0tsp Cinnamon
1.0 Pinch of nutmeg
Joseph Feiertag
A career pastry chef. My favorite dessert is creme brûlée. I love making anything with chocolate, blueberries, maple syrup or anything flavored with bourbon!
Northeast, Pennsylvania USA