How to bake thai tea cake
Cooking time: 2 hrs. Serving: 8-10. Cake size: 8" or 20cm. A cake killer!! Taste exactly like original Thai milk tea, with compliment of super moist chiffon cake and tea ganache. Serve chilled.
2422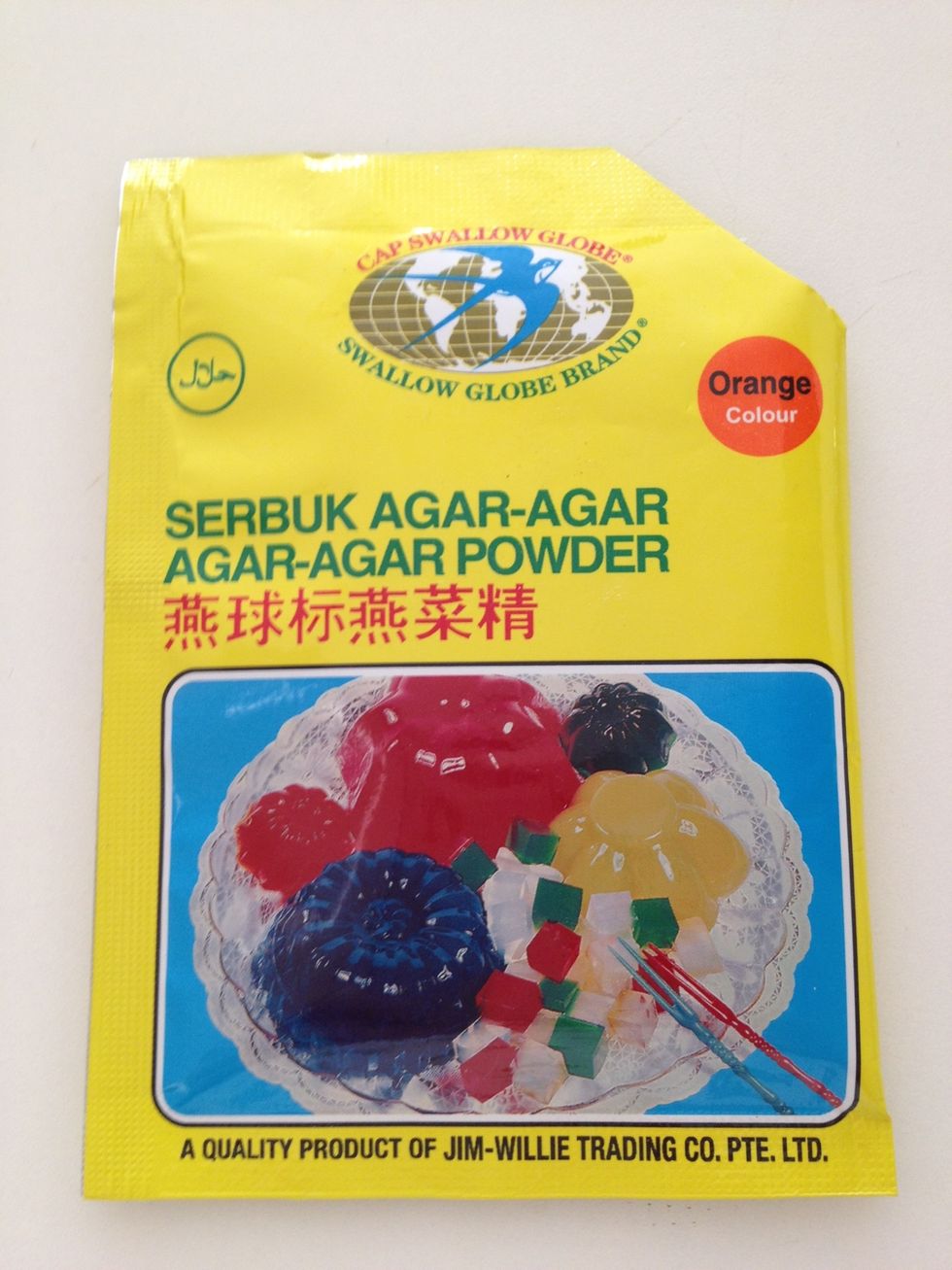 Agar agar powder. Main ingredient for tea ganache, to thicken the texture (panna cotta alike) in 15-20 min. Without the powder, ganache is still set but take a couple of hours.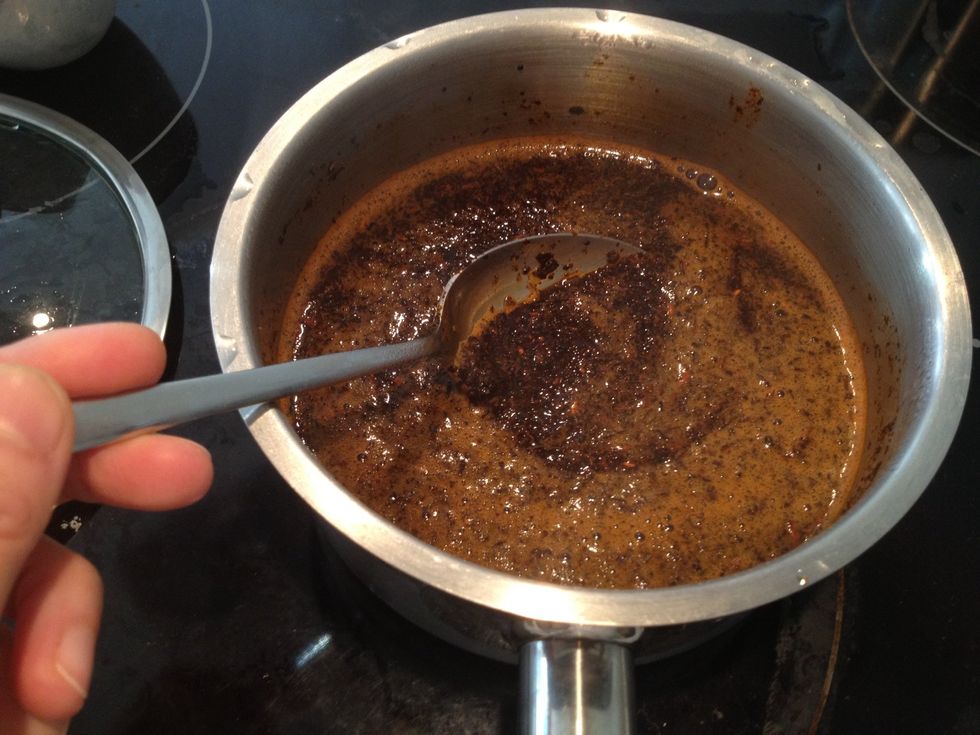 Mix tea flake w boiled water. Infused for 5-8 min. (Do not put on gas.)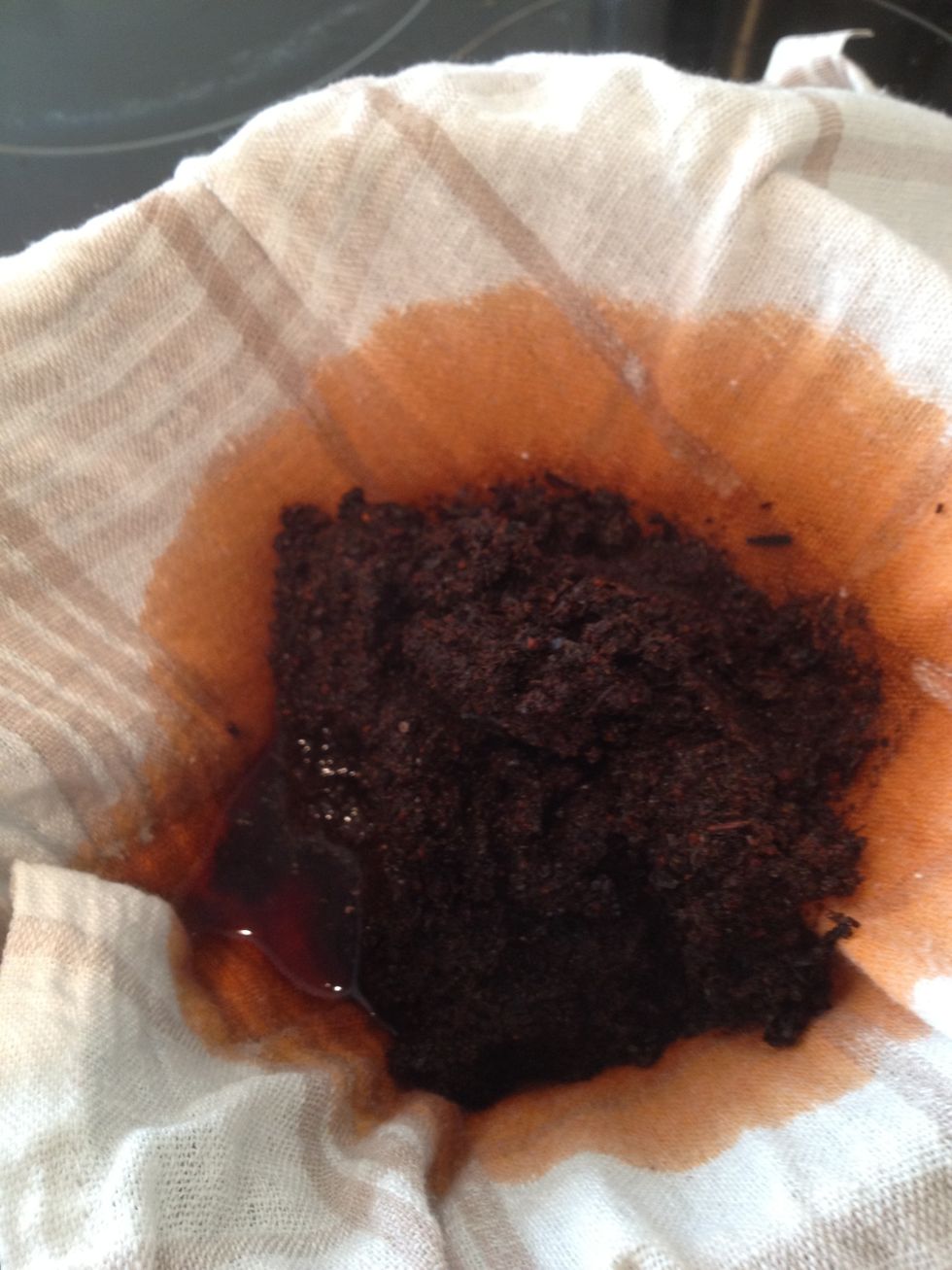 Strain w muslin cloth. Yield for 200-210ml of tea (50-60ml to make chiffon cake and 150ml to make tea ganache) Let it cool down to room temperature before use.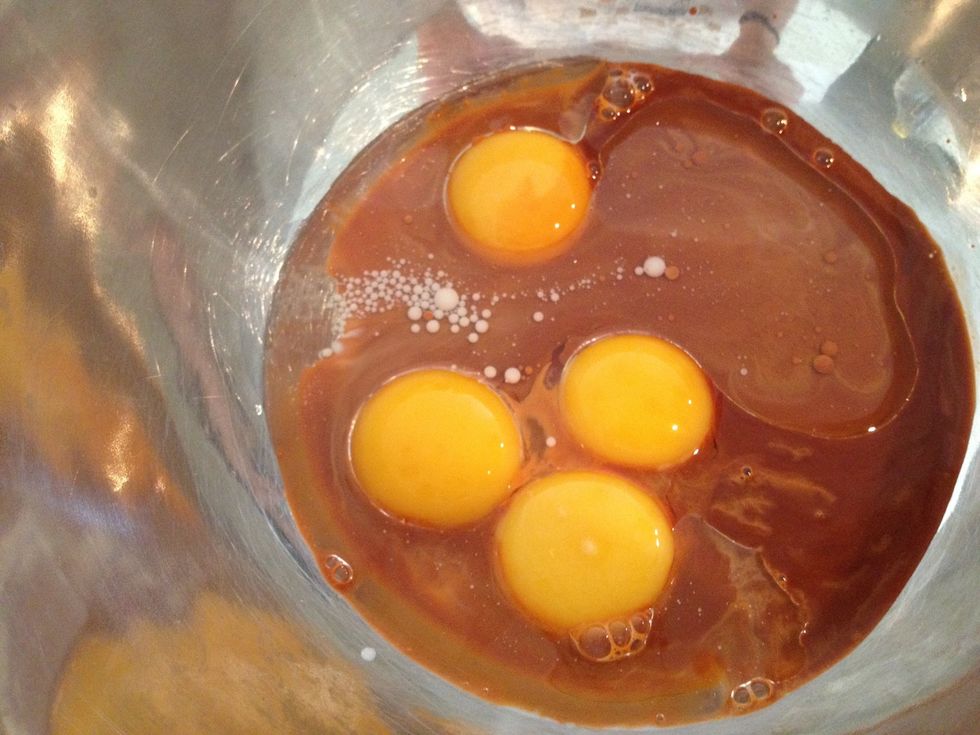 Mix egg yolk, 50-60 ml of tea, oil, and 50 ml of milk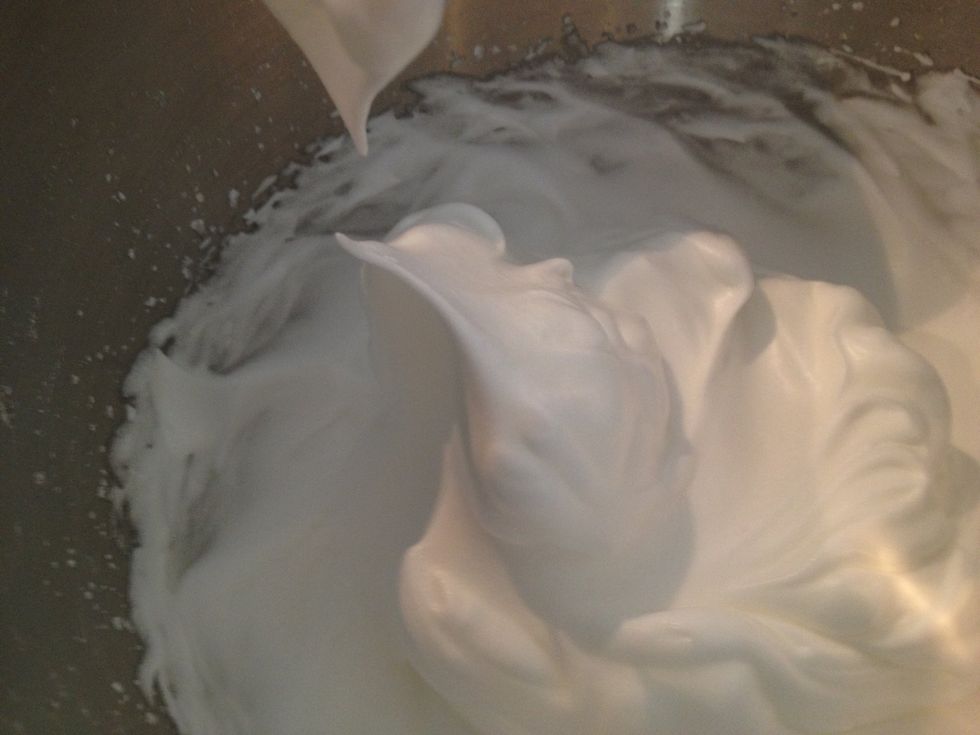 Whip egg white, cream of tartar and 60 g of sugar til it forms a soft peak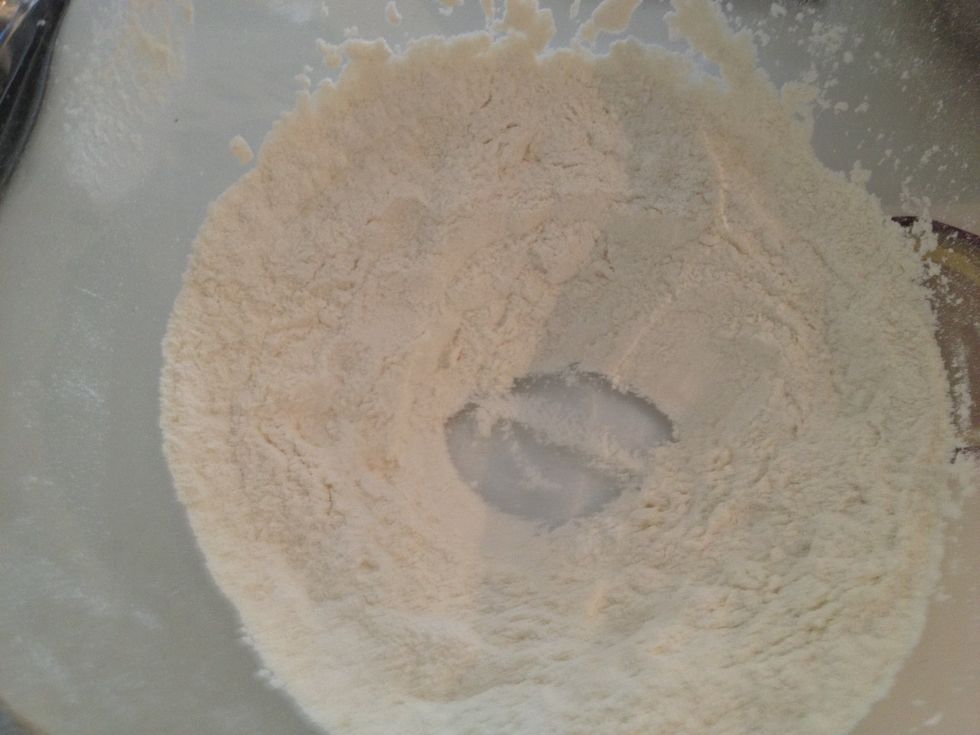 Mix flour, 60g of sugar, salt and baking powder. Make a hole in the middle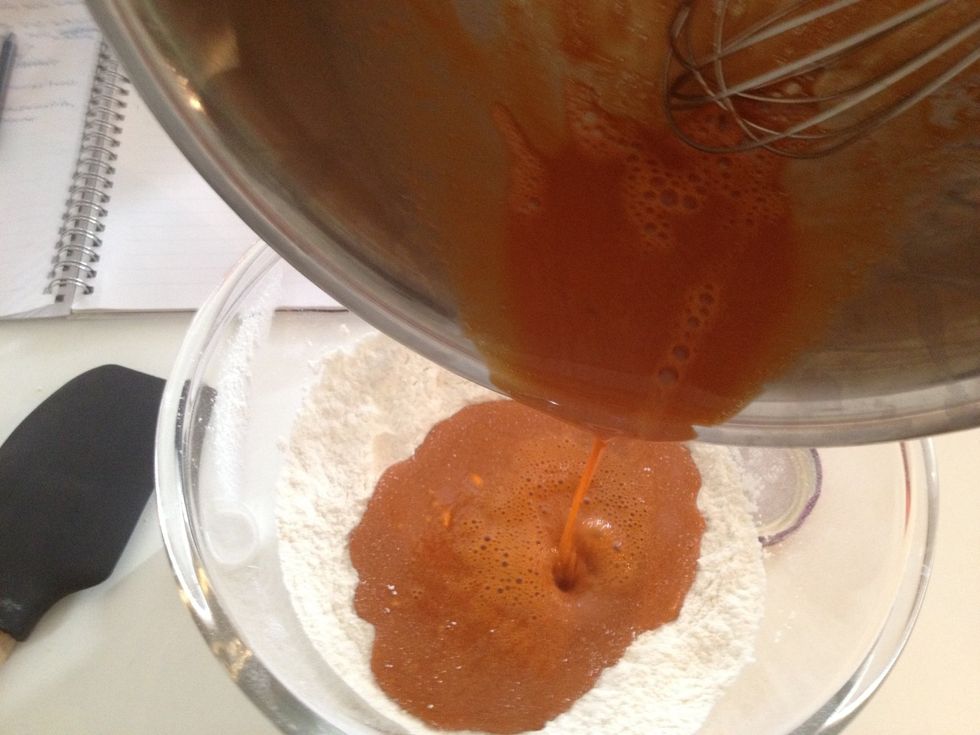 Add the tea mixture into the flour mix.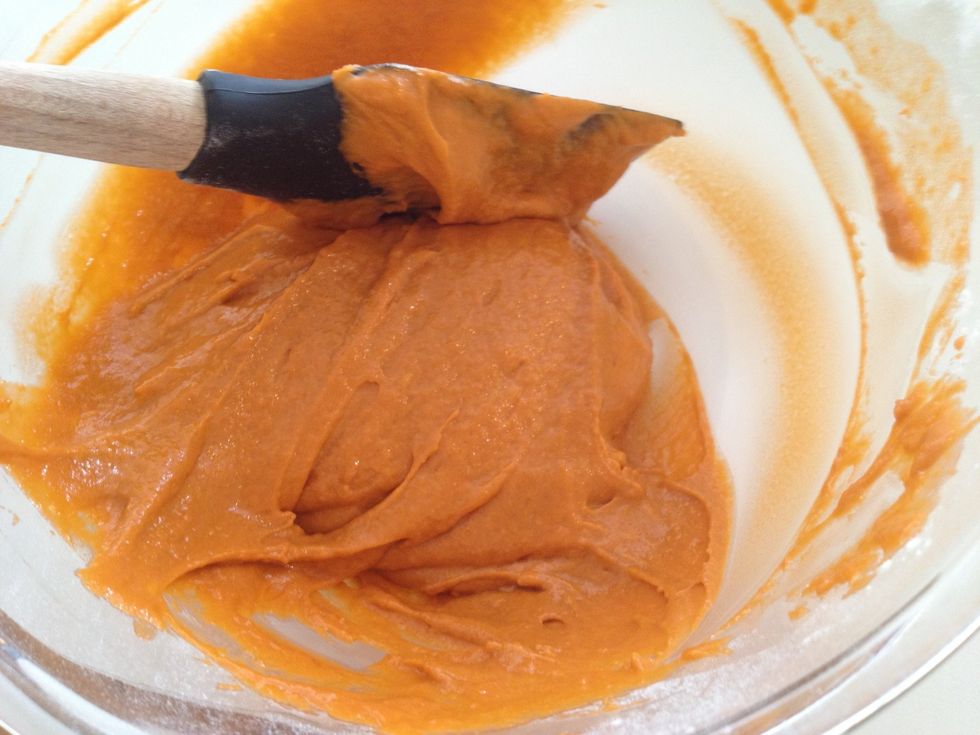 Incorporate
Fold in the egg white, part by part. Do not overwork at this stage.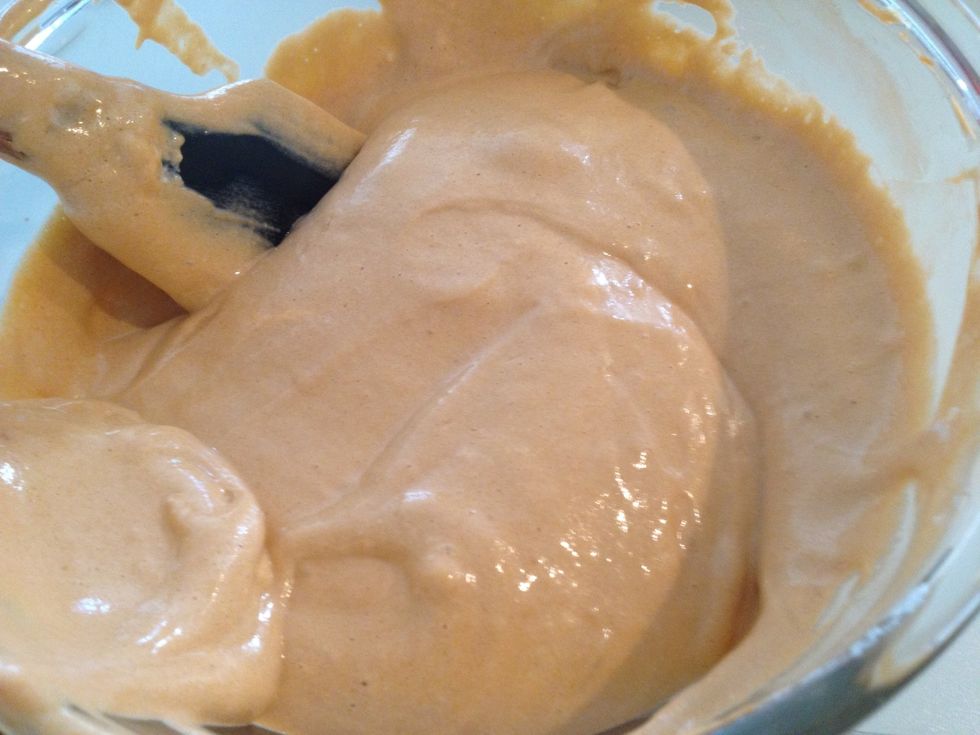 Pour into a cake tin and bake at 180 c for 28-30 min. Let the cake cool down to just warm before start making tea ganache. Dont make beforehand as it will set within 15-20 min right after finish.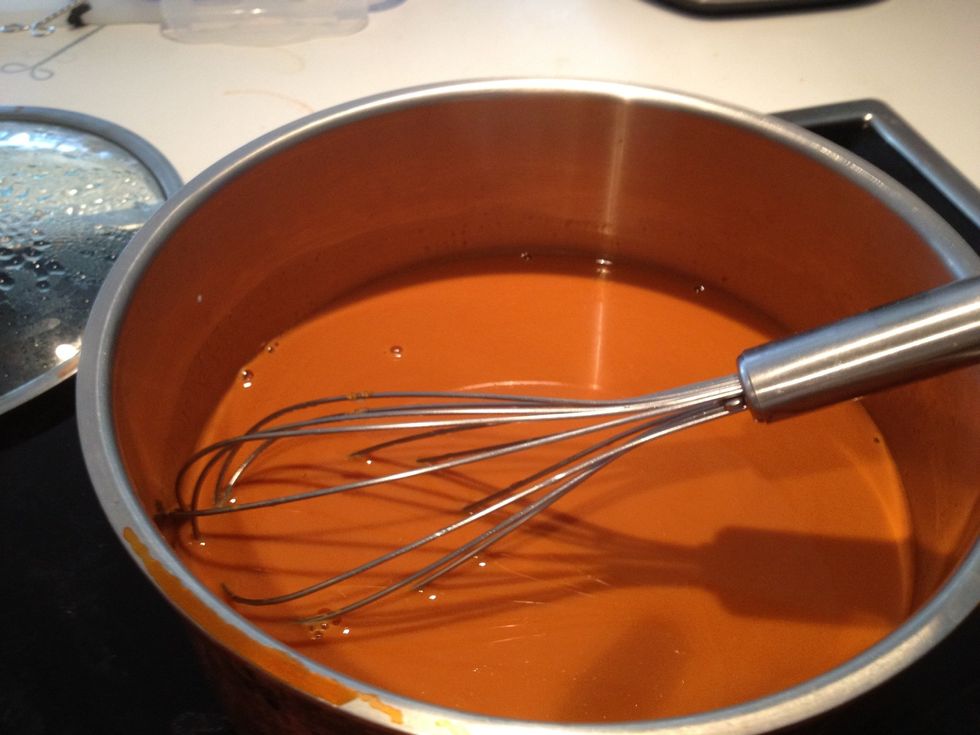 Mix 150ml tea, agar agar powder, 120g sugar, stir until agar gar powder dissolved. Add 250ml milk. Put on high gas, until boil.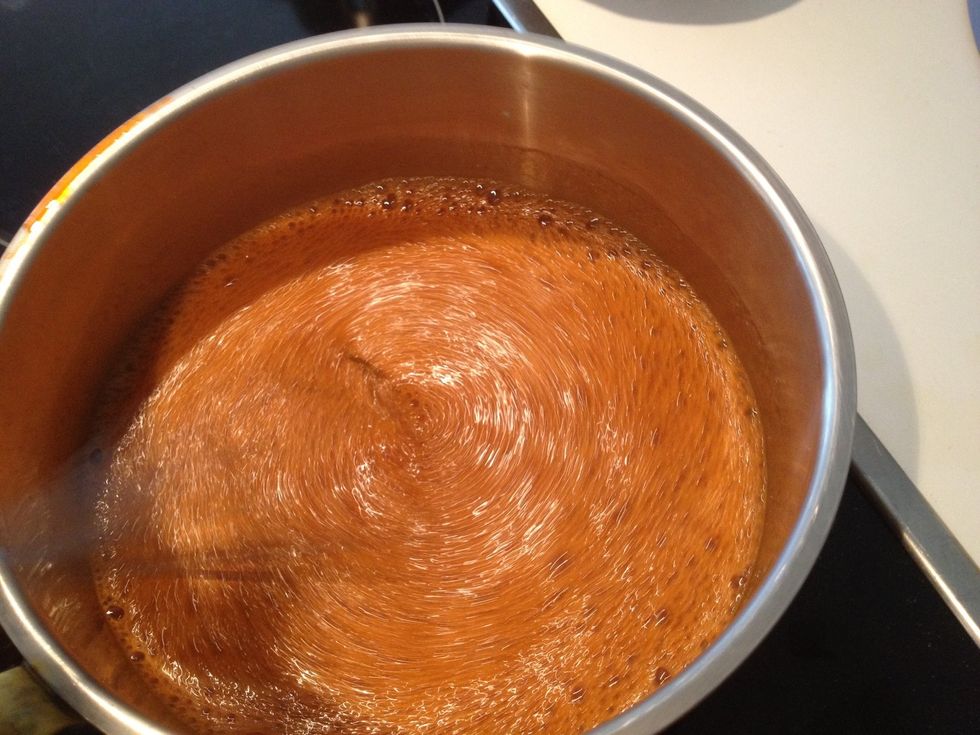 Keep stiring for about 5 min. Off the heat, let it cool down before adding corn flour mix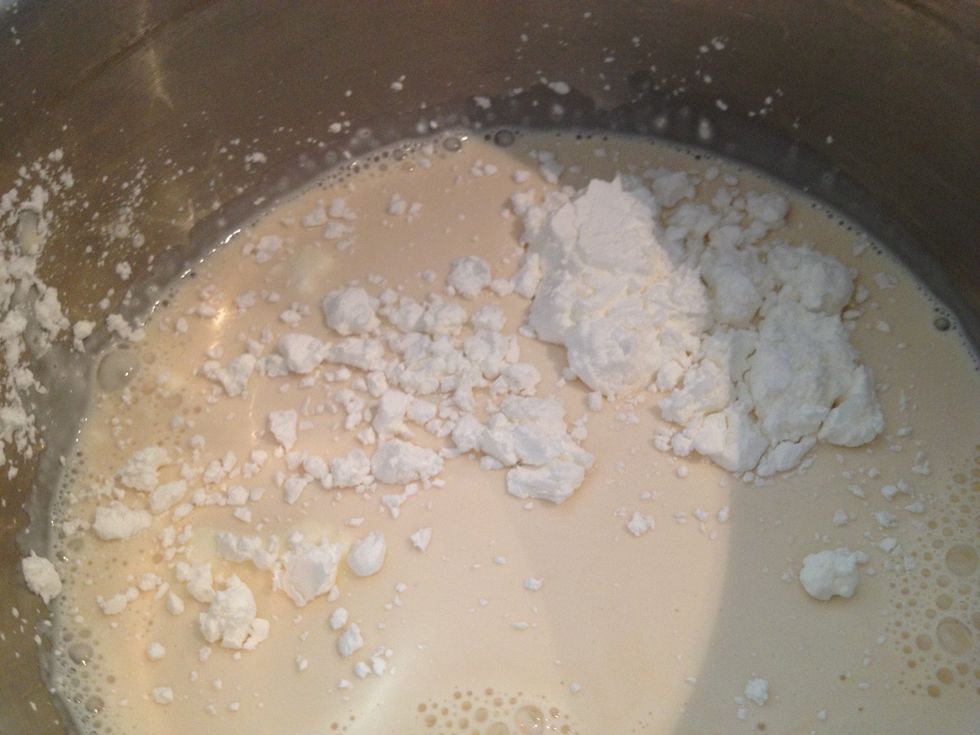 At room temperature, mix corn flour with unsweeten condensed milk until it well-blended (make sure that there is no lump).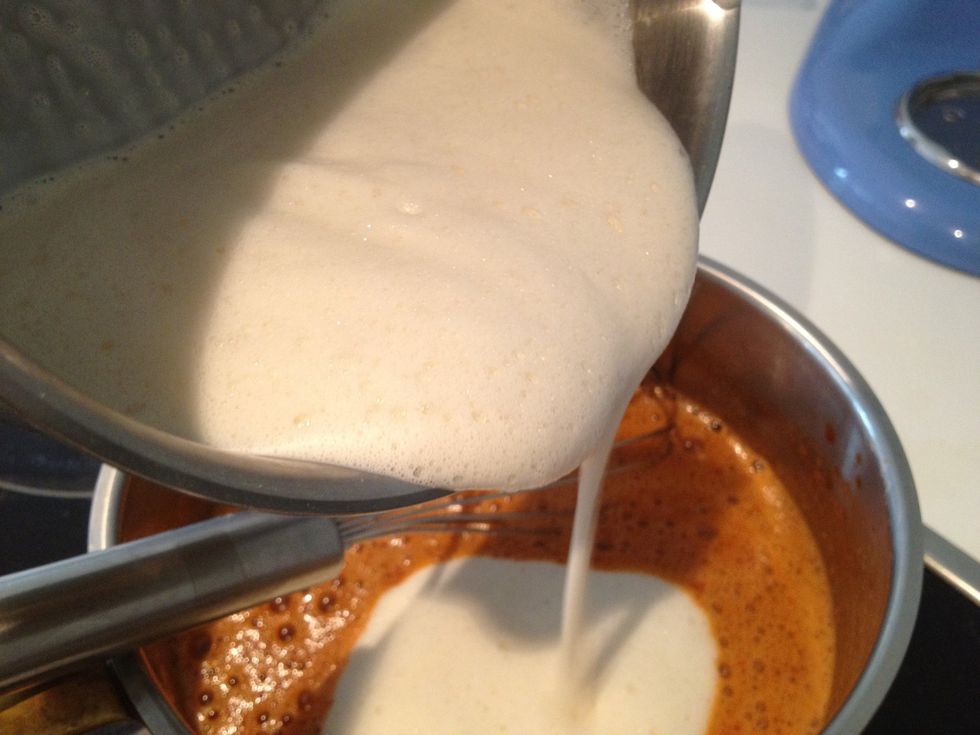 Pour into tea mixture. On the medium heat, stir slowly and continuously until it turns thicker. On gas 6, this process should take 15-20 min. When it is almost ready, all bubble should be gone.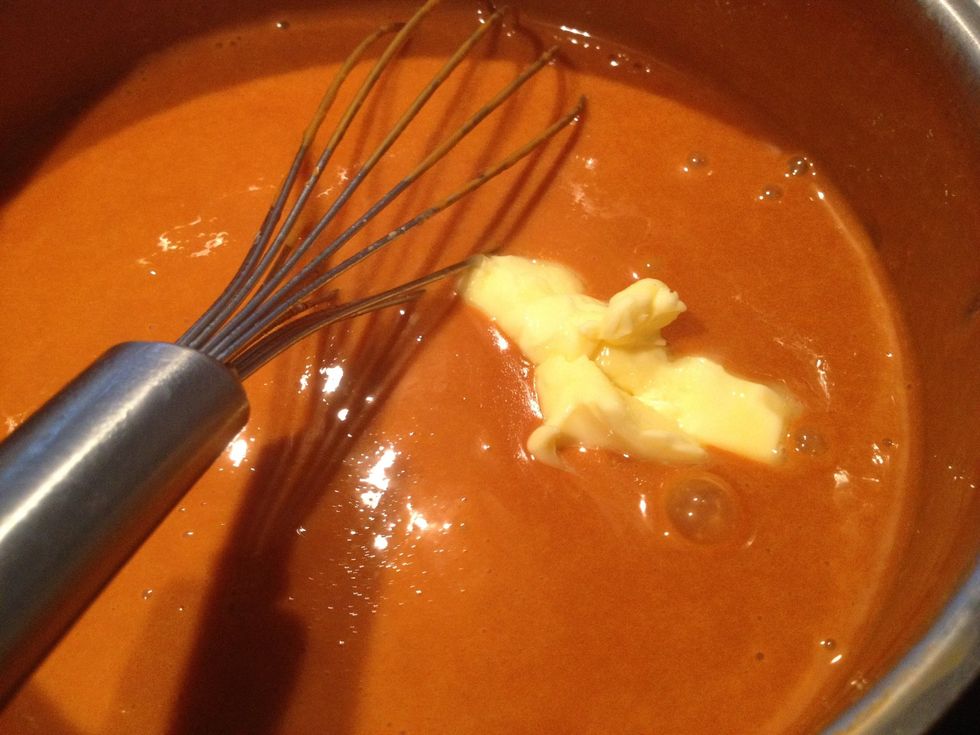 Off the heat, add whipped cream and stir in butter.
Let it cool down to 48-50'c, before assemble the cake.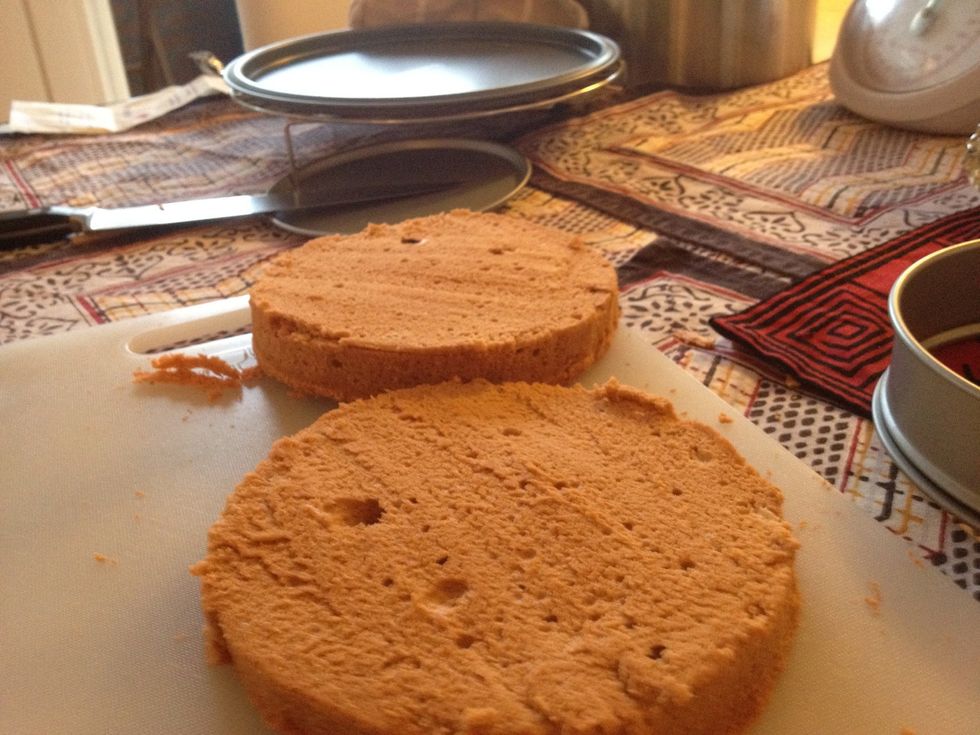 Half the cake (or more if u prefer more layers)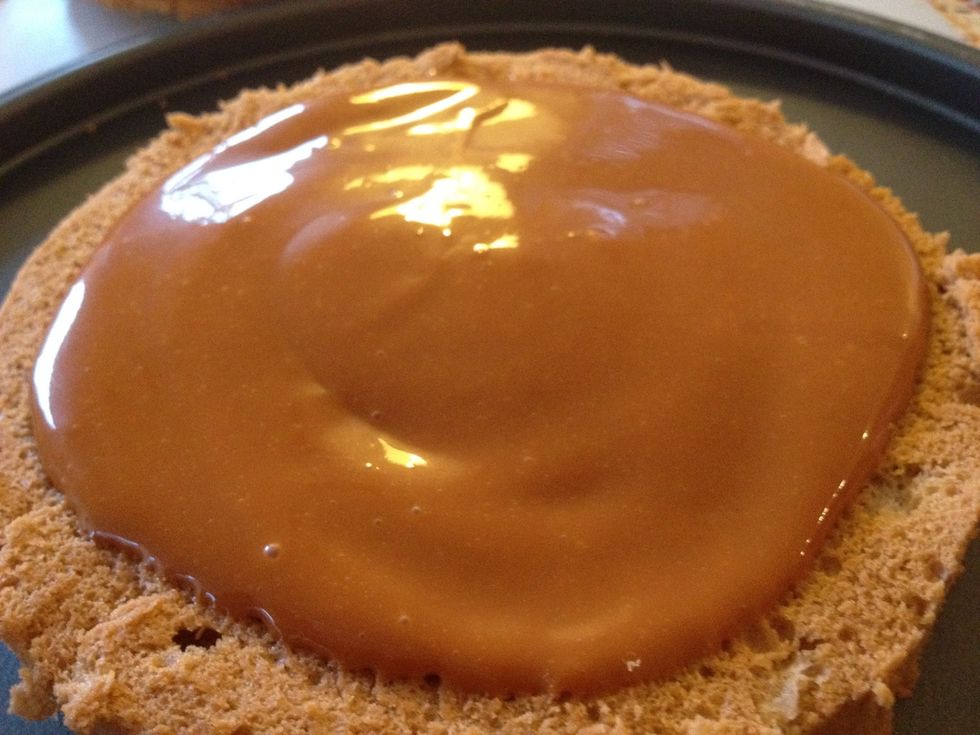 Pour ganache into the middle, spread out to almost the edge. Finish all layers, press slightly to make sure that all are attached. Pour ganache all over the cake for the final top.
Let it set 15-20 min in the fridge. Serve chilled. Alternative to Thai tea, u can also use chocolate, coffee espresso, green tea or any strong tea.
6.0Tbsp Thai tea flake
275.0ml Boiled water
220.0g Sugar (separate 120g to grind)
120.0g Flour
4.0 Egg (separated)
300.0ml Milk
75.0ml Vegetable oil
1/2tsp Baking soda
1/4tsp Cream of tar tar
1/4tsp Salt
180.0ml Whipped cream
20.0g Corn flour
200.0ml Unsweeten condensed milk
50.0g Butter
1.0tsp Agar agar powder