This recipe is for 1(8-inch) round pan. You may frost it w/ strawberry sauce and covered w/ cream cheese frosting, chocolate frosting, vanilla buttercream or coffee marshmallow buttercream. Enjoy!:)
154
Mix your dry ingrd. in a bowl, whisk and set aside. (Cake flour, baking powder and fine salt)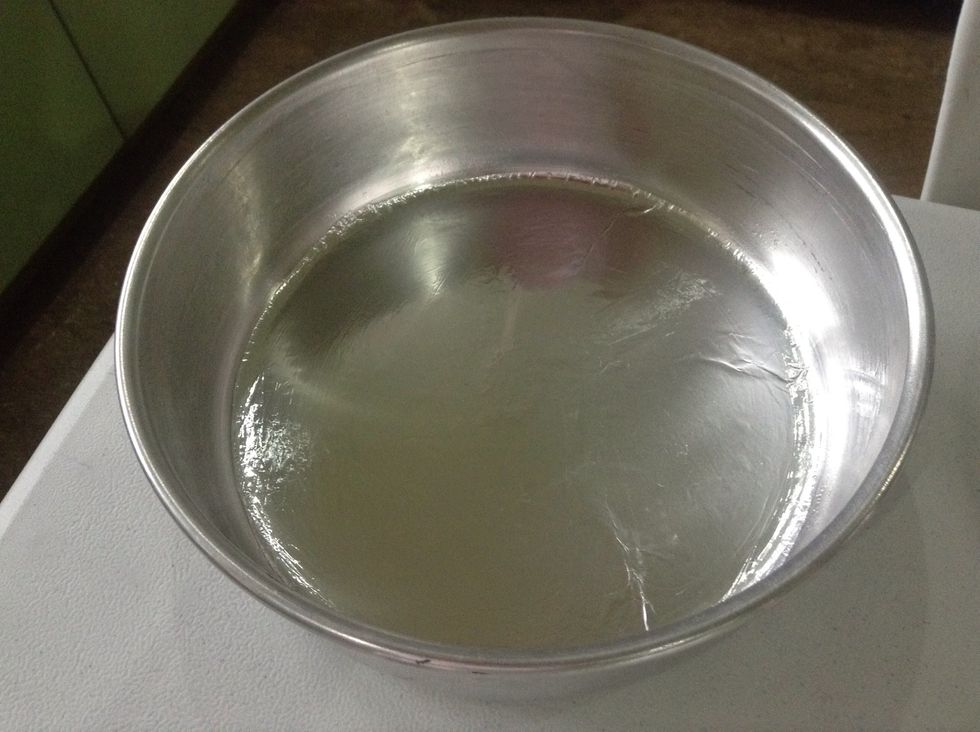 8 inch round pan using brush, wipe the bottom with a little veg.oil then line the bottom w/aluminum foil (see the photo) then brush the top of alum. w/butter same as the sides of the pan.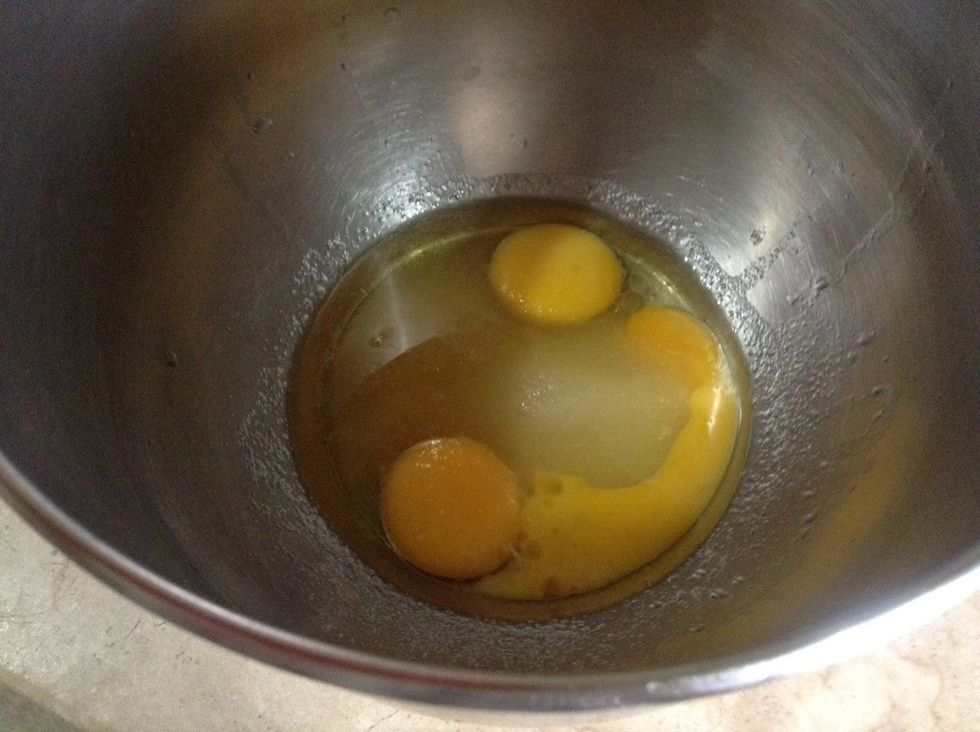 In a mixing bowl put together the egg yolk, veg.oil,vanilla, and sugar (be sure to spare 2 tbsp. sugar for the egg whites)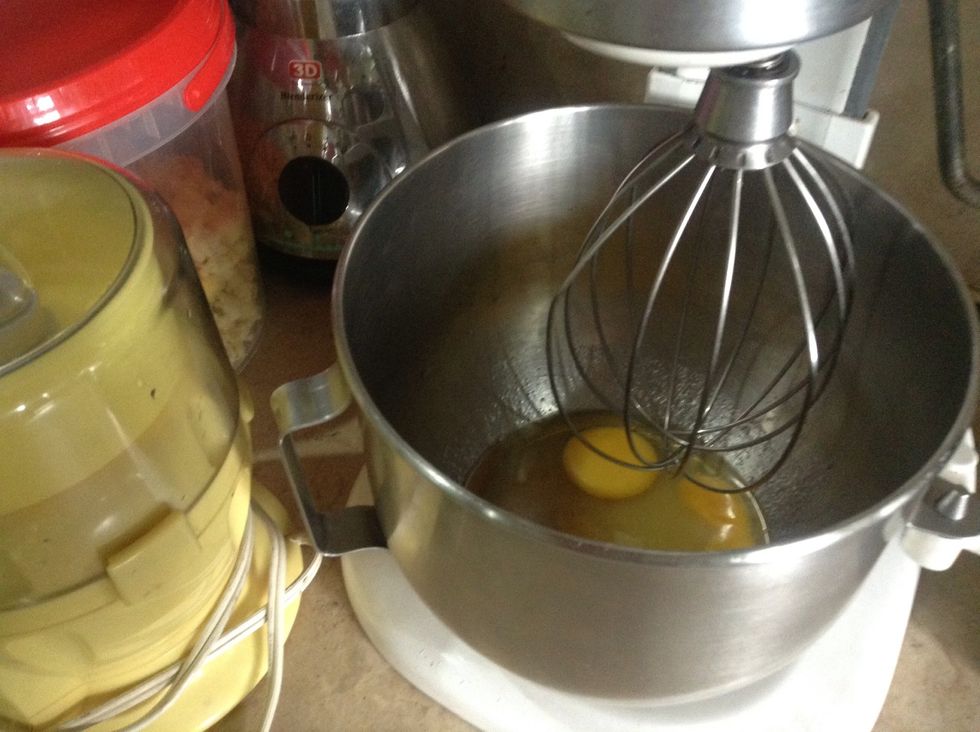 Put in the mixer and mix on a medium high for 5min.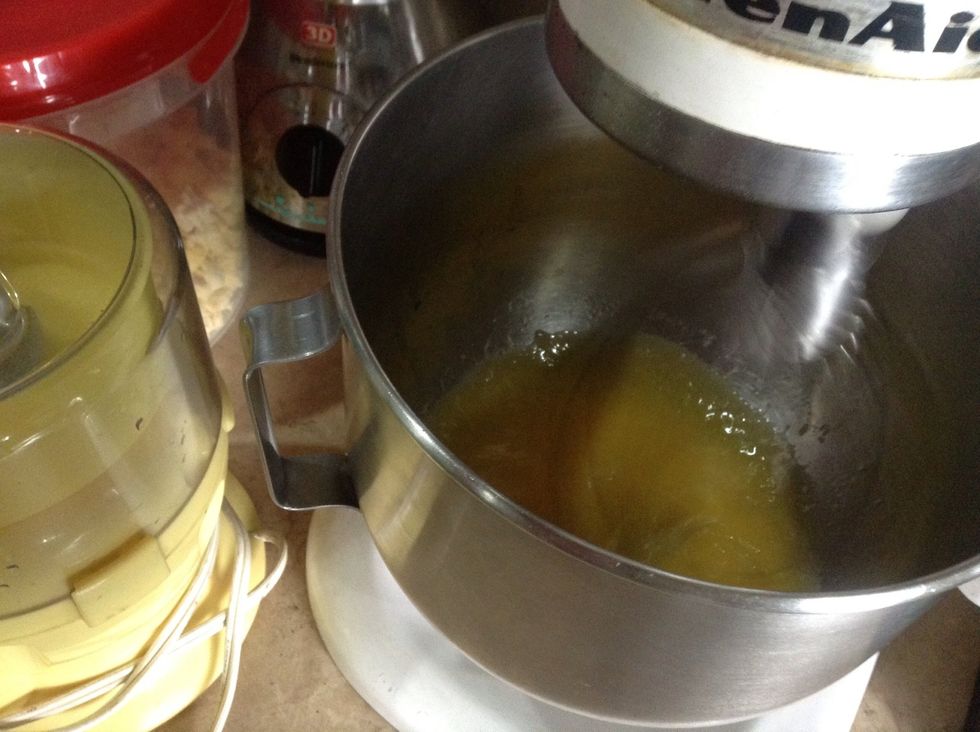 Like this...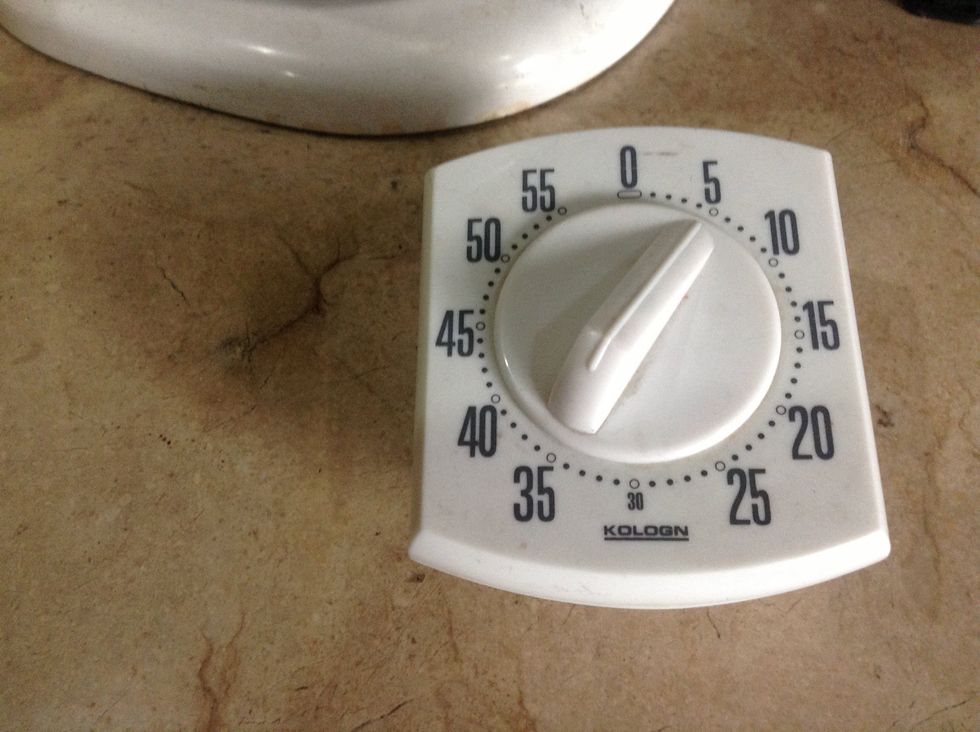 5min. U can use timer if you want :)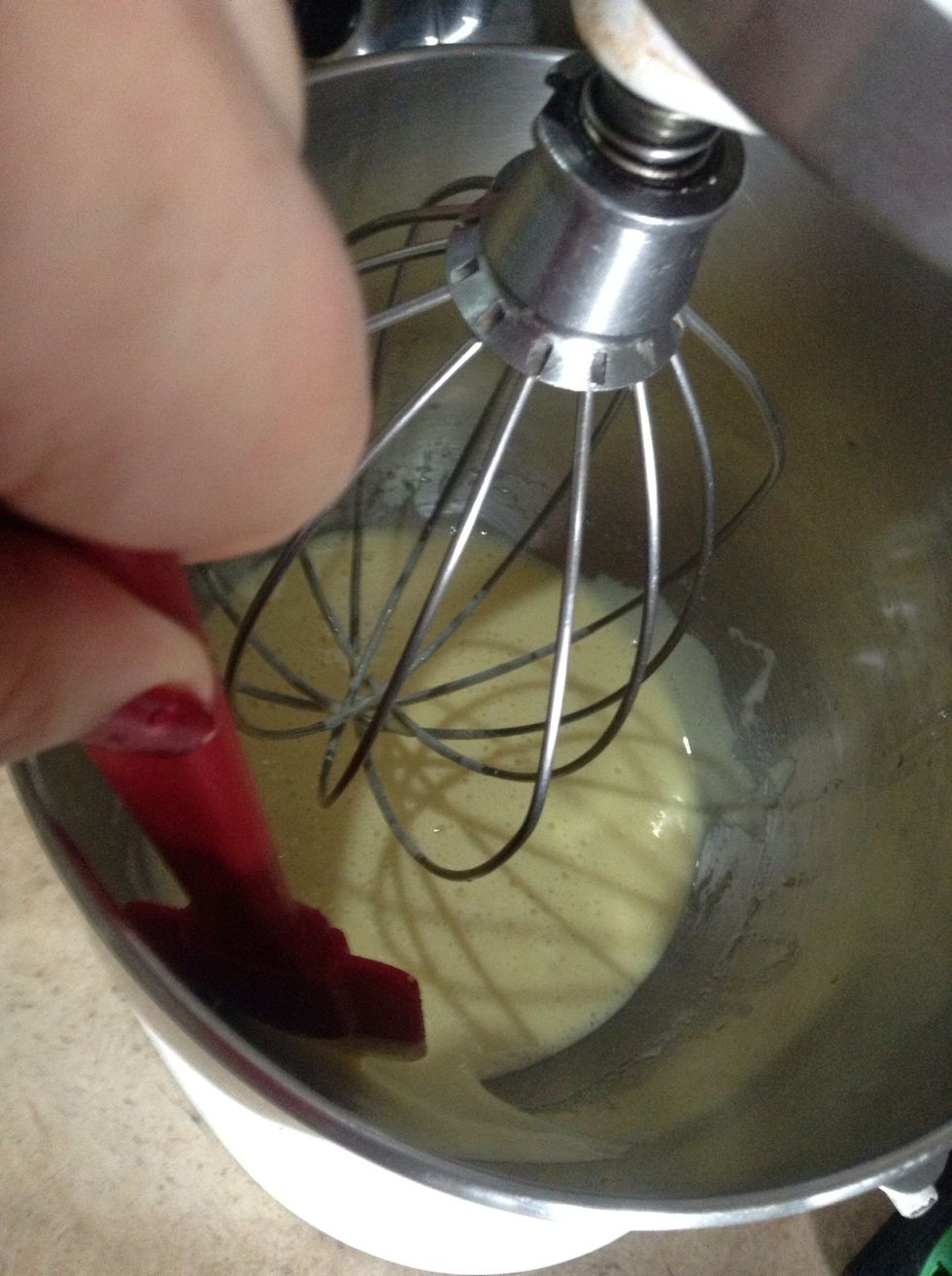 Stop for awhile and scrape the sides of the bowl. Once done the color of the batter should be like what's in the picture :)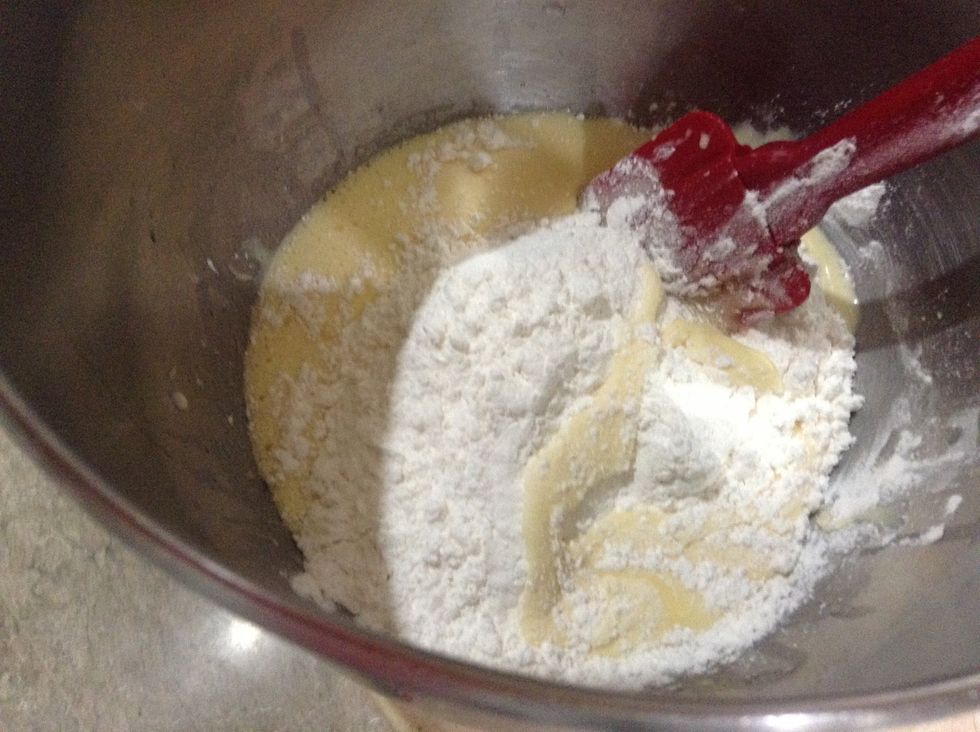 Then incorporate the dry ingrd. that we set aside awhile ago. Gently fold the dry mixture in our mix batter
In another clean mixing bowl put the egg whites and whip in high speed for 30sec.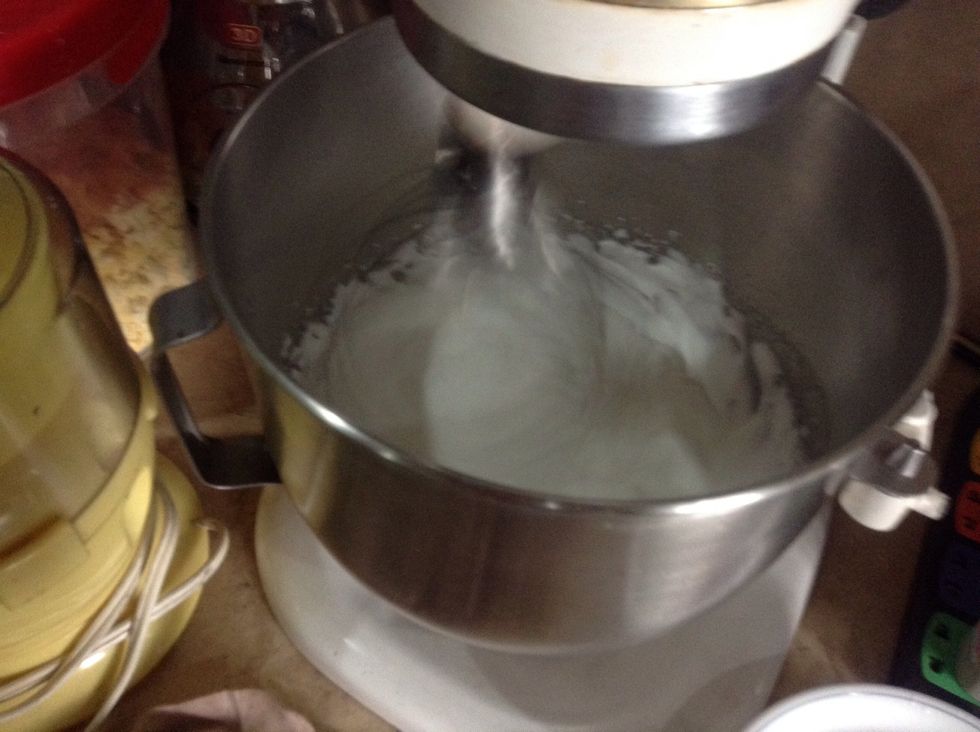 While mixing gradually add the 2 tbsp. white sugar
Mixture will be like this :)
Here are the two mixture that I made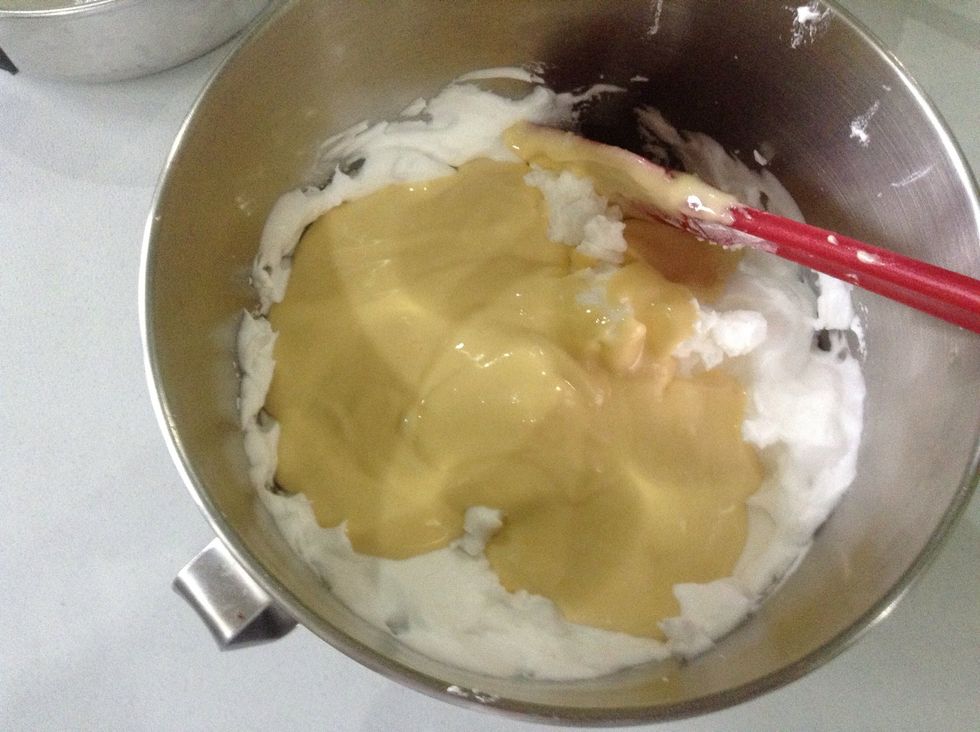 Mix the egg yolk to the egg whites and gently fold until everything is incorporated, be sure not to fold to much bec. It will loose the airiness of the egg white :)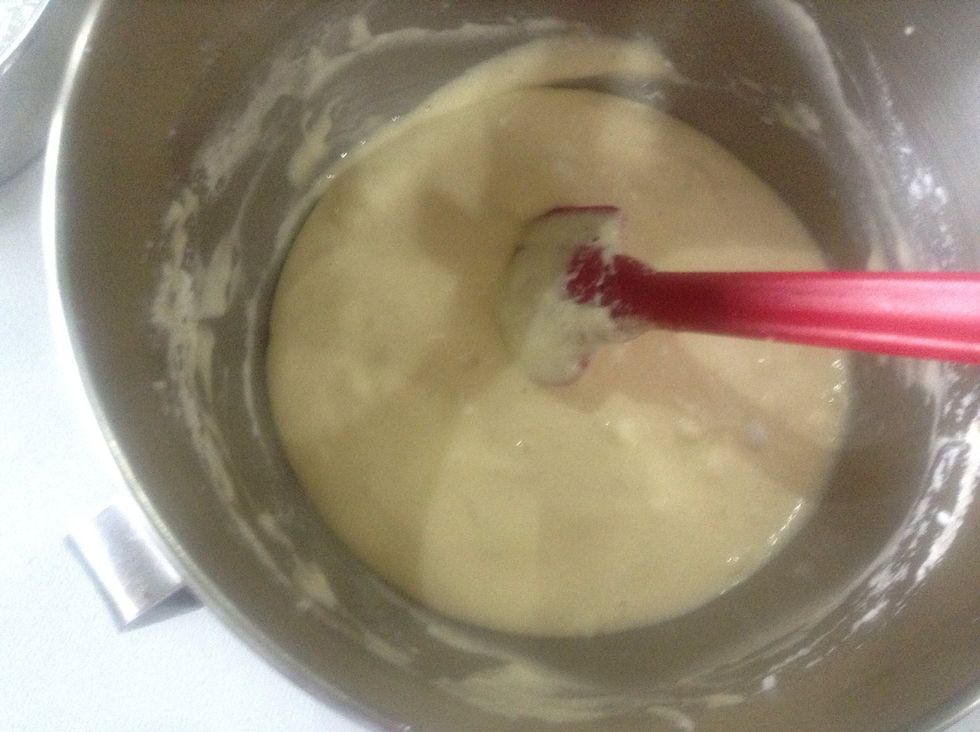 It will be like this. Then pour in d prepared pan & bake in 350 degree cel. 30 min. (pls. check every 15 min. 2avoid darkening of d top)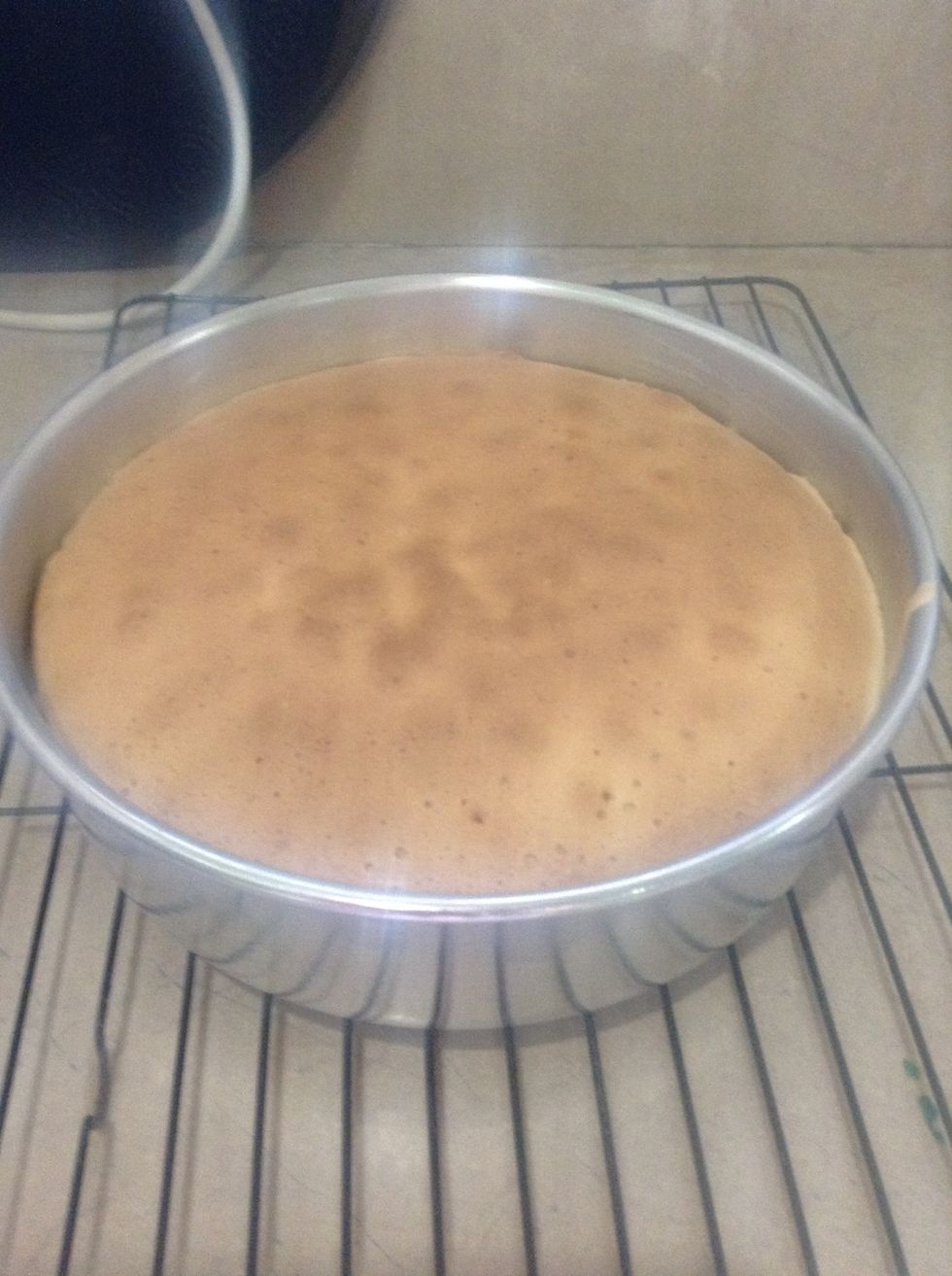 Tip: when pouring d batter in d pan, pour it at d sides in a round motion this will give u a nice flat surface once it's bake to avoid d batter going in d center of d cake (that looks like mountain:)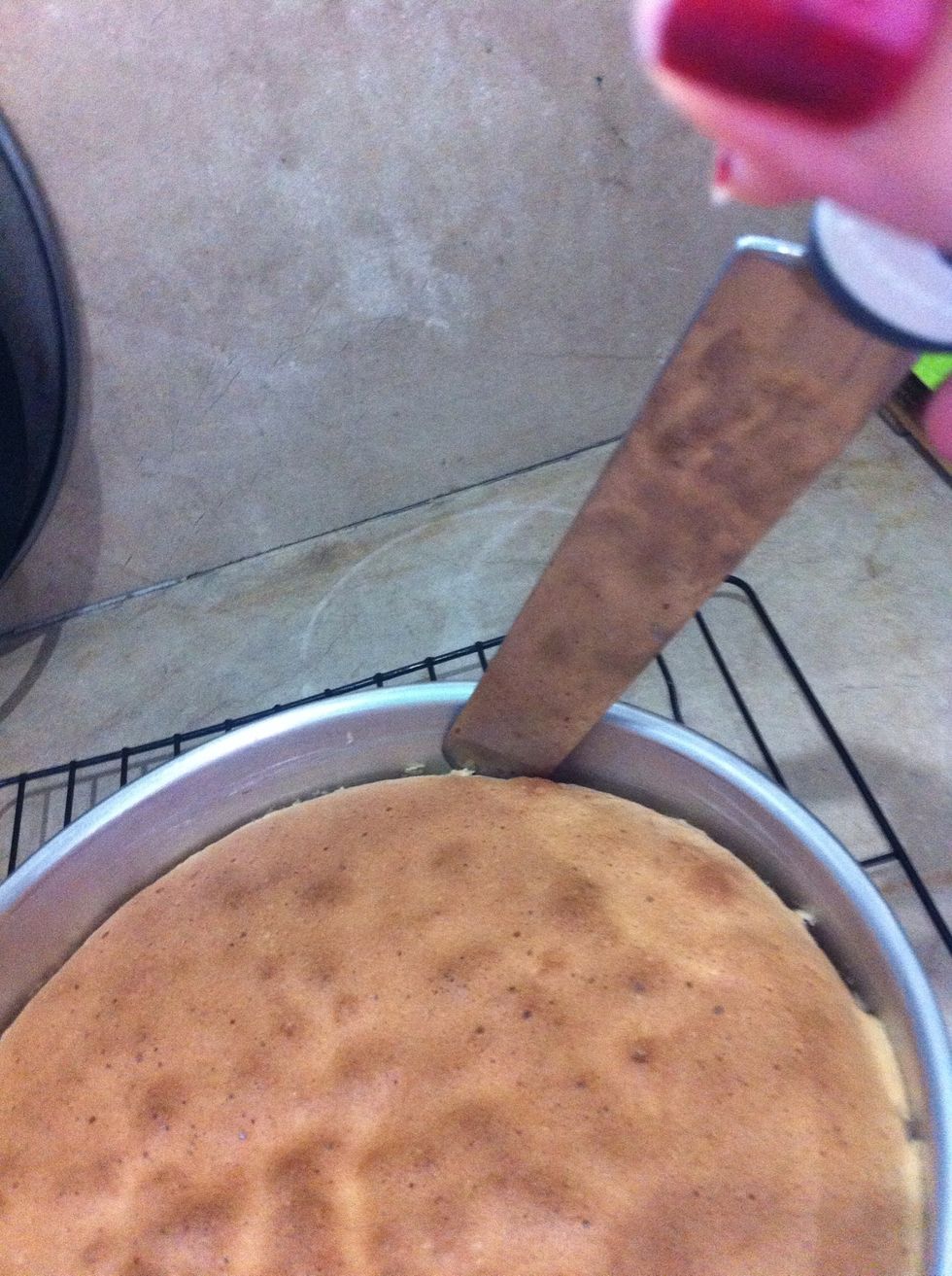 Use spatula and scrape the side of the cake once it's already cool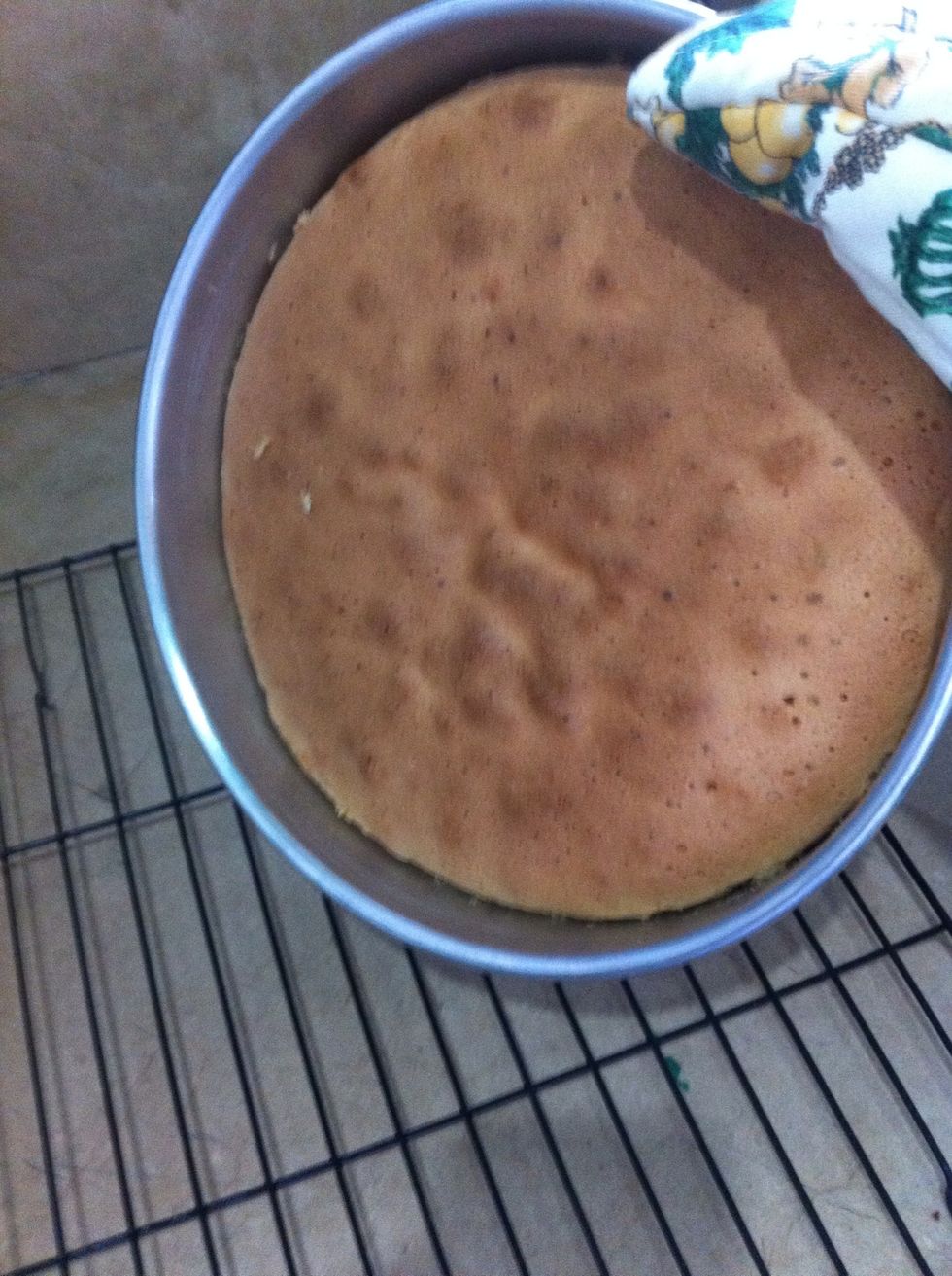 Gently pour down the wire rack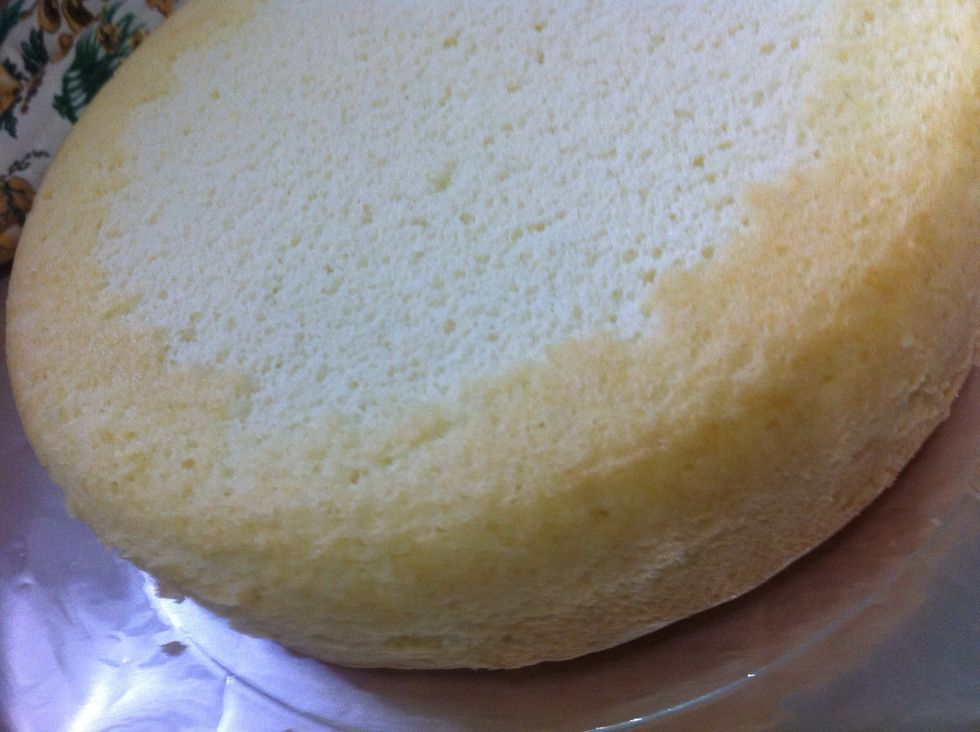 This is the result 😊 fluffy and must bounce back when touch, my vanilla chiffon cake good for birthday cakes🎂🎉🎉 😊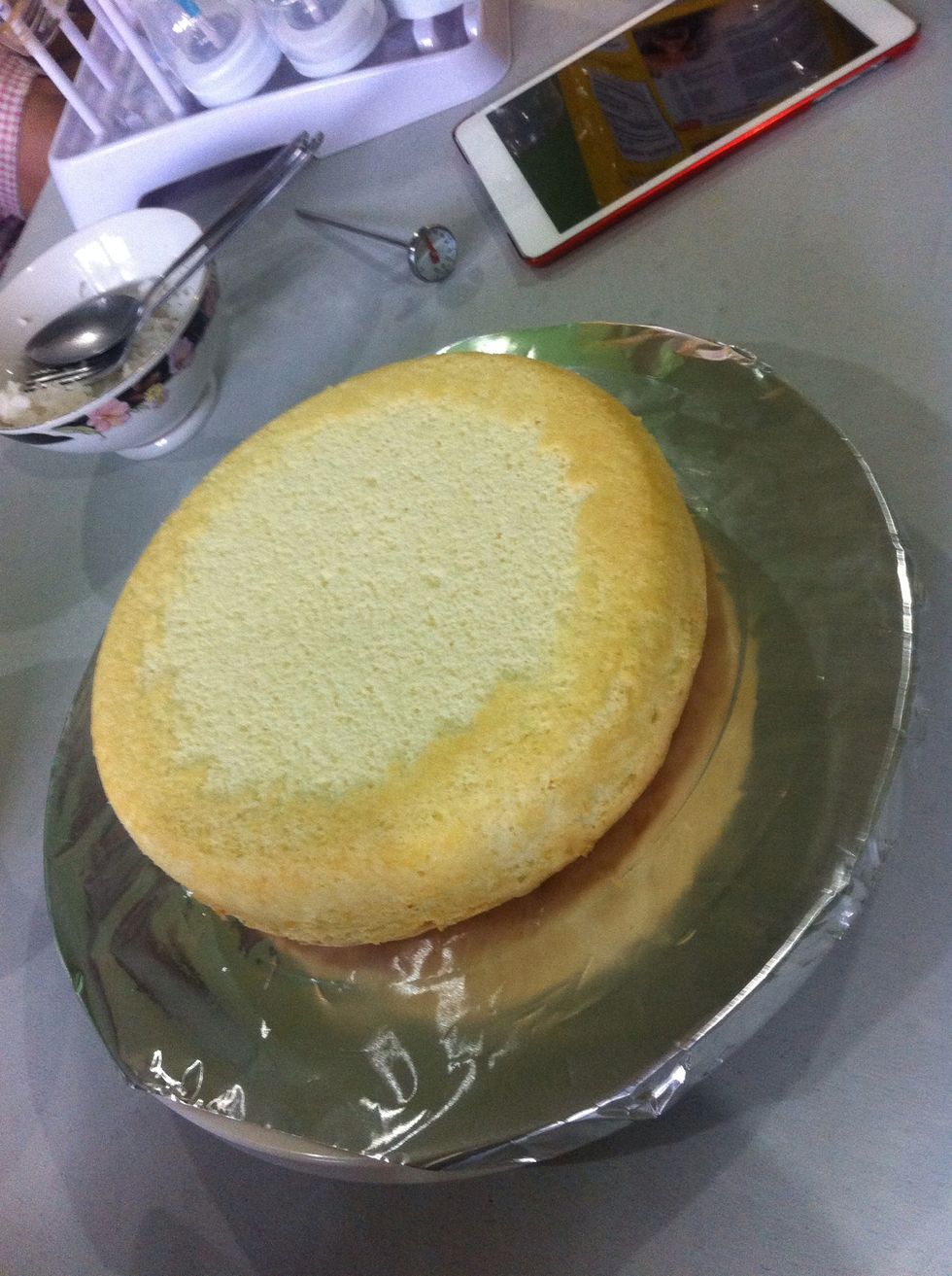 Getting ready to dress up my Vanilla Chiffon Cake🍰🎉🎉👍👍😊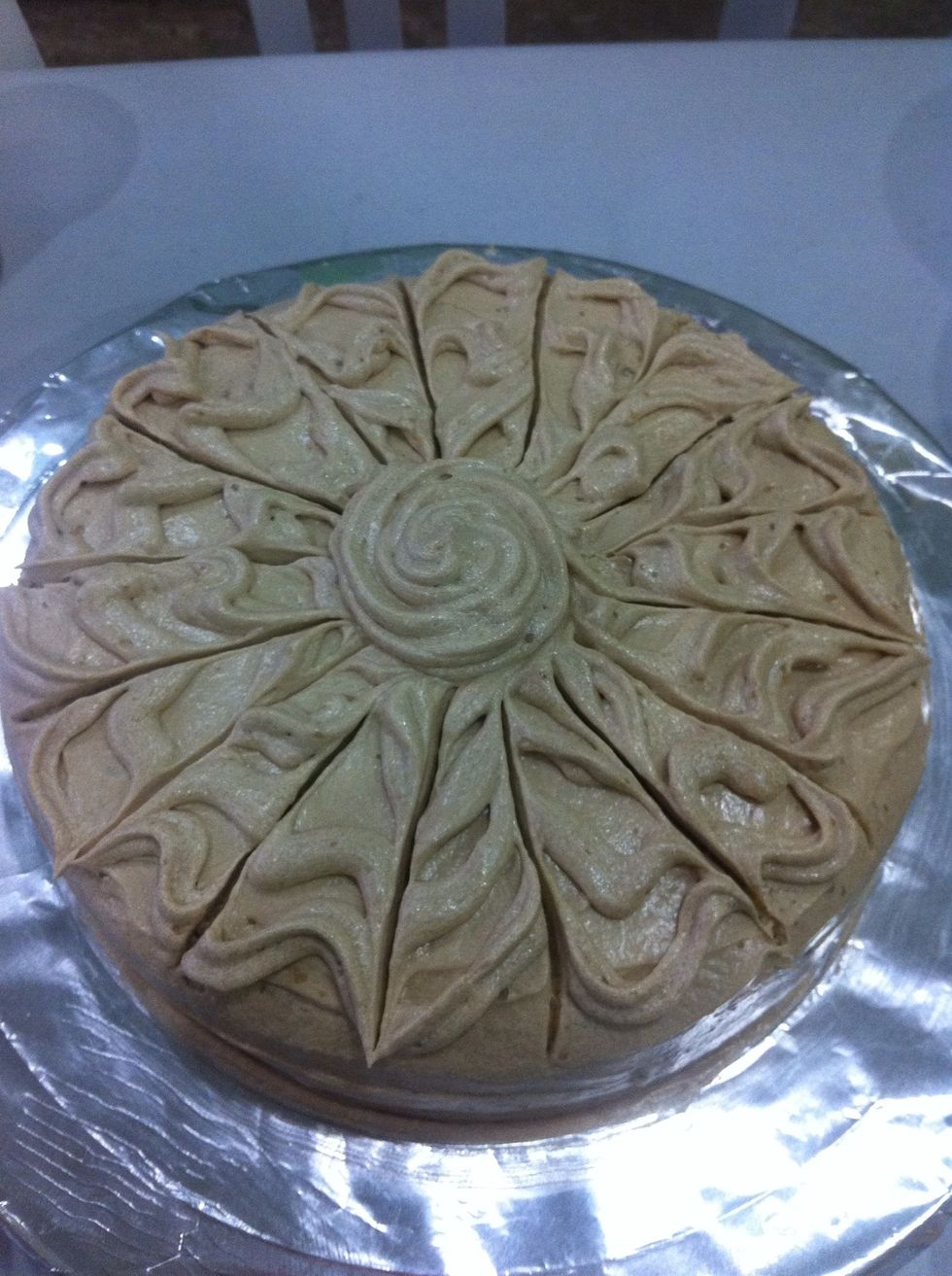 Our dessert for tonights dinner: Vanilla Chiffon Cake with not so sweet Espresso Marshmallow Buttercream especially designed by me : Spoon Kick 😊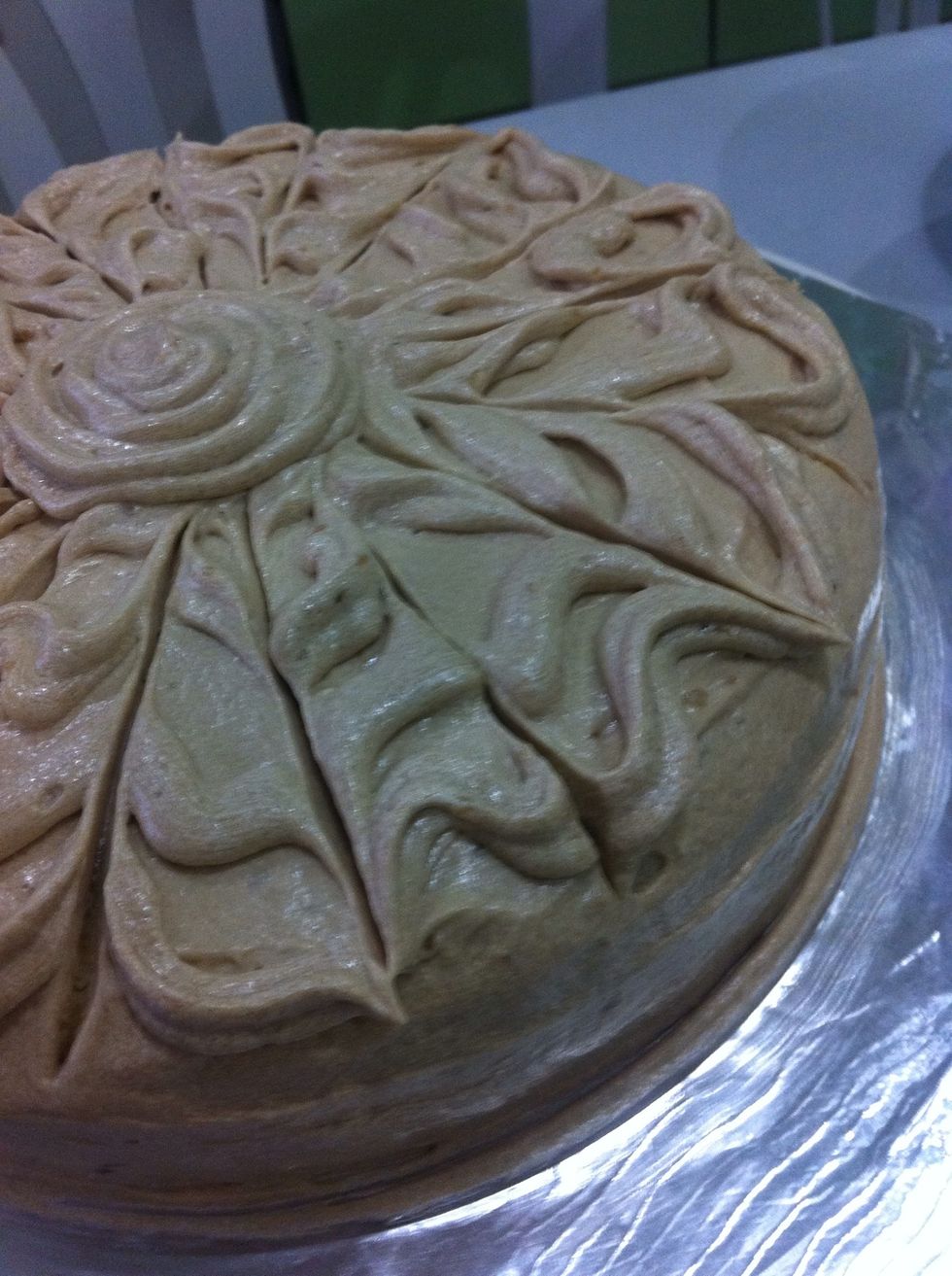 Our dessert for tonights dinner: Vanilla Chiffon Cake with Espresso Marshmallow Buttercream espcially designed by me : Spoon Kick :)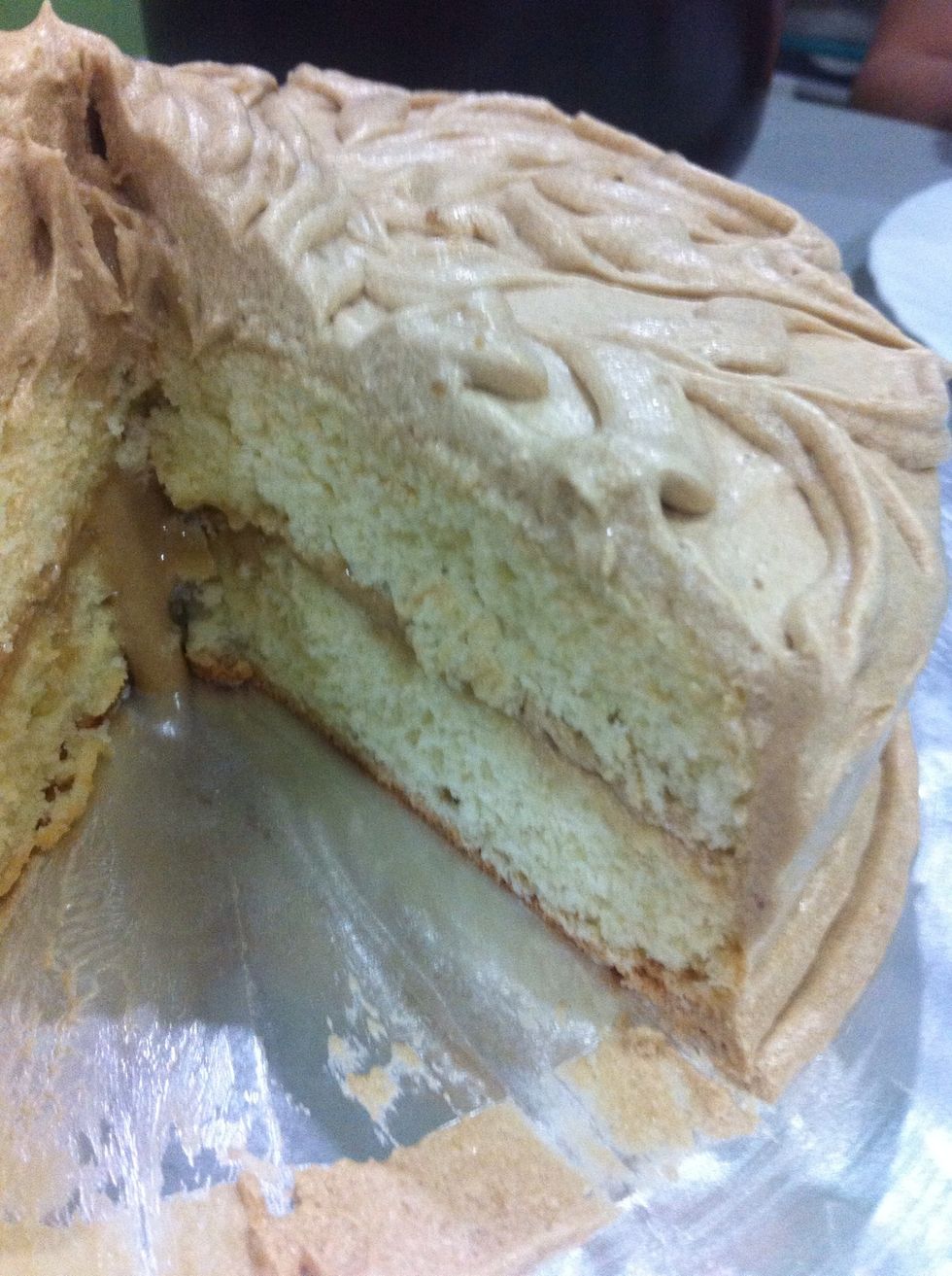 🍰Yummmmilicousssss!😊🎉🎉🎉 Keep on liking and follow SP😊😊N KICK"! God bless!🙏
Butter (for coating round pan)
1.0c Cake Flour
1.0tsp Baking Powder
1/4tsp Fine Salt
1/4c Veg.Oil
2.0Tbsp Water
1.0tsp Vanilla Extract
3.0 Large Egg ( Seperate yolk from white)
3/4c Granulated White Sugar
2.0Tbsp White Sugar (for Egg Whites)
1.0 Silicone Spatula
2.0 Mixing Bowl
1.0 Wirewhip
1.0 Mixer
1.0 Silicone Brush
Spoon Kick
Restaurant Mgr. to Full Time Mommy\nFreelance Graphic Designer\nPâtissier/Sugar Artist @Daily Cravings Custom Sweets\nLoves to Sing, Cook and DIY Things\n\n\n\n\n\n\n