How to bake tea-infused donuts (gluten free)
Donut worry, be happy! Gluten free tea infused donuts to make your tummy smile. :)
186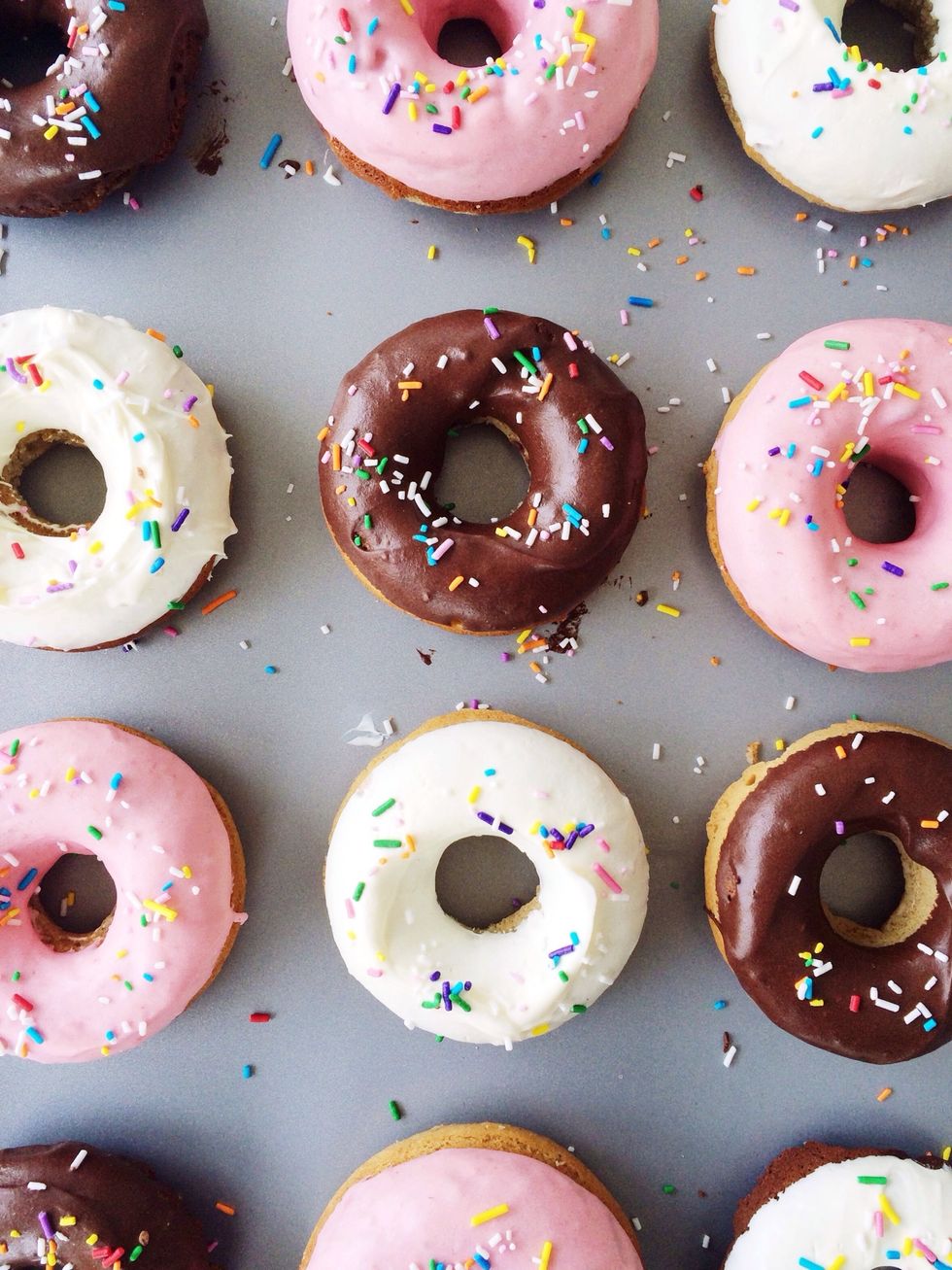 Note: for non-gluten free version use regular flour and do not use any xanthan gum. You can also use egg substitutes and soy milk to make this recipe vegan! Happy tummies all around!!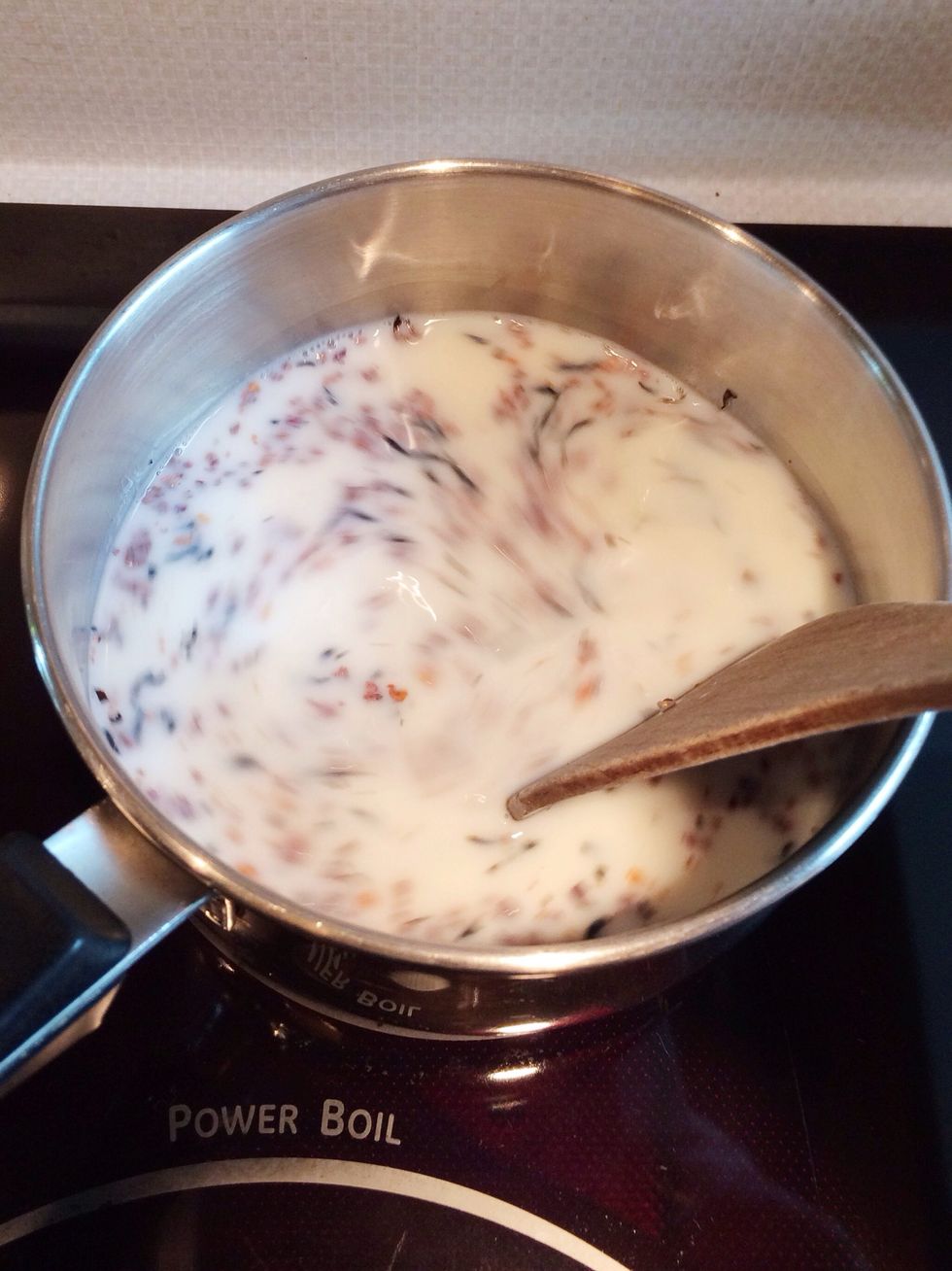 In a medium sauce pan heat milk and your tea of choice over low-med heat for 6-10 minutes. (I used DAVIDsTEA's strawberry short cake.)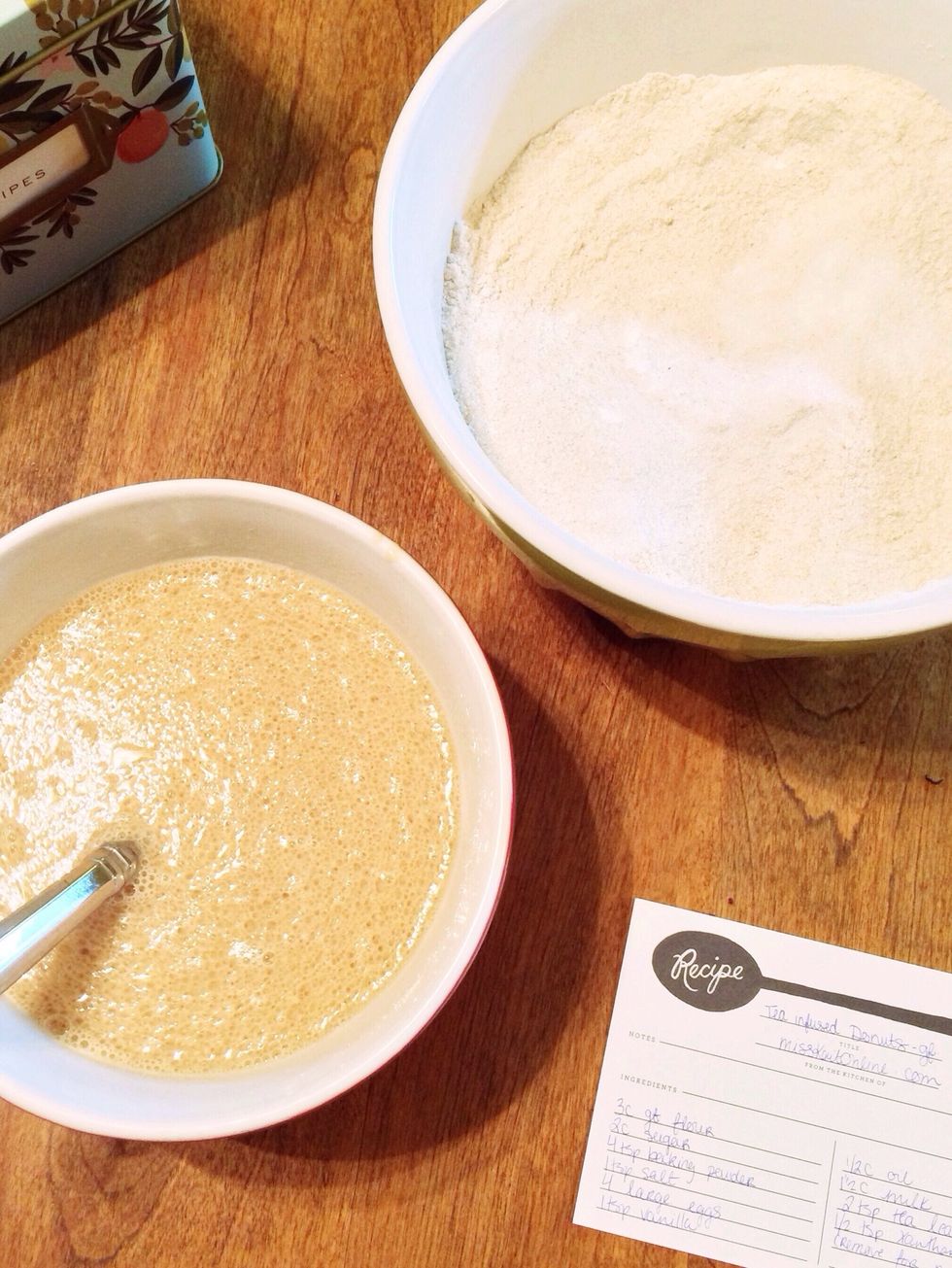 Use a strainer to remove the tea leaves from the milk. Mix dry and wet ingredients in separate bowls first and then combine and thoroughly mix together using a fork.
Lightly grease your donut trays with either butter or oil.
Bake donuts at 350F for 10 minutes or until golden. Prep icing while they are baking. (1 c icing sugar, 1 tsp vanilla, 3 tbsp water) you can add cocoa or strawberry purée to the icing too.
You can use more or less water in order to reach the desired thickness of icing. Once donuts are thoroughly cooled, dip the tops into the icing. Hold them upside down to let excess drip off.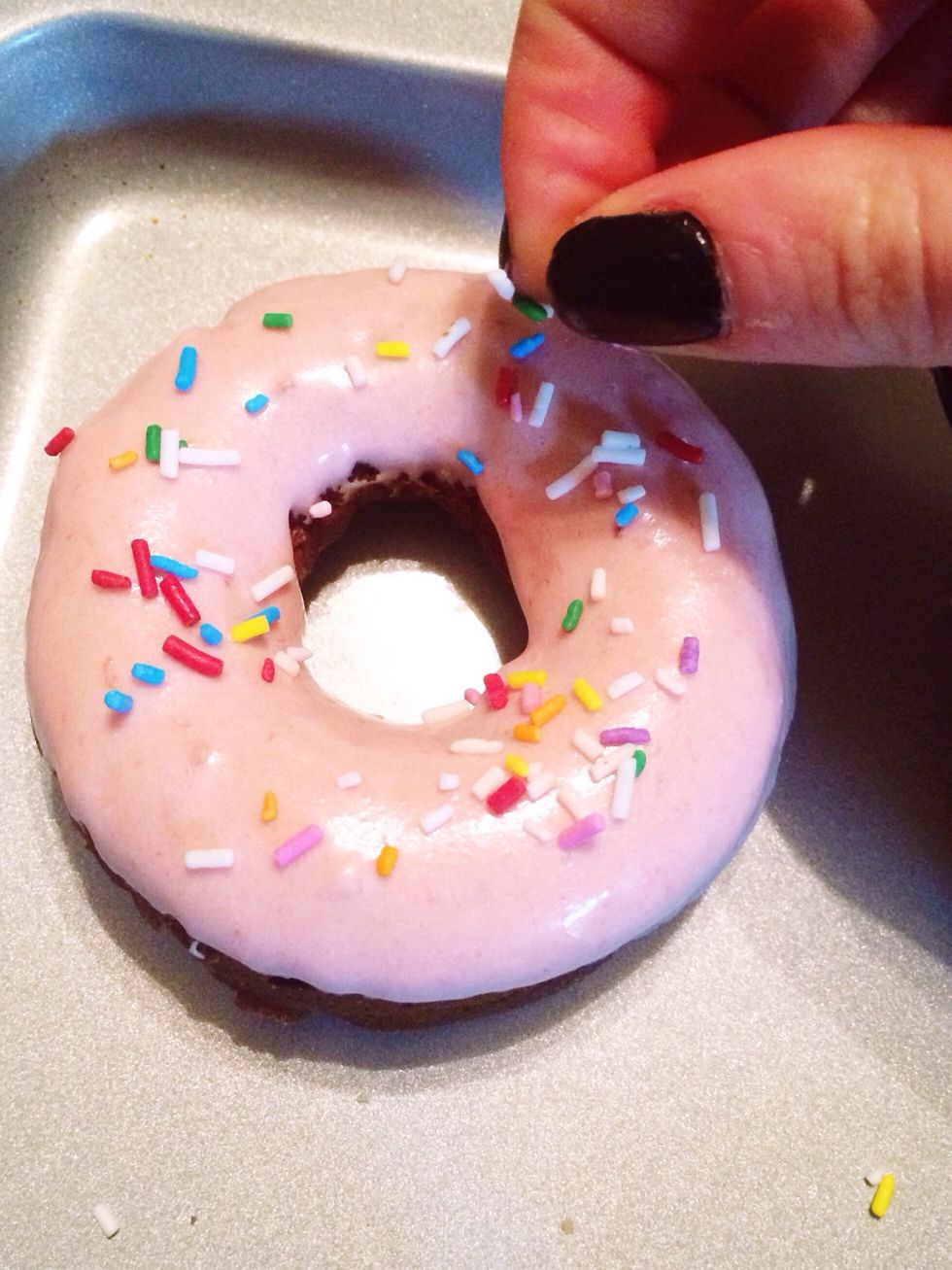 Sprinkle on any decorations while icing is still wet.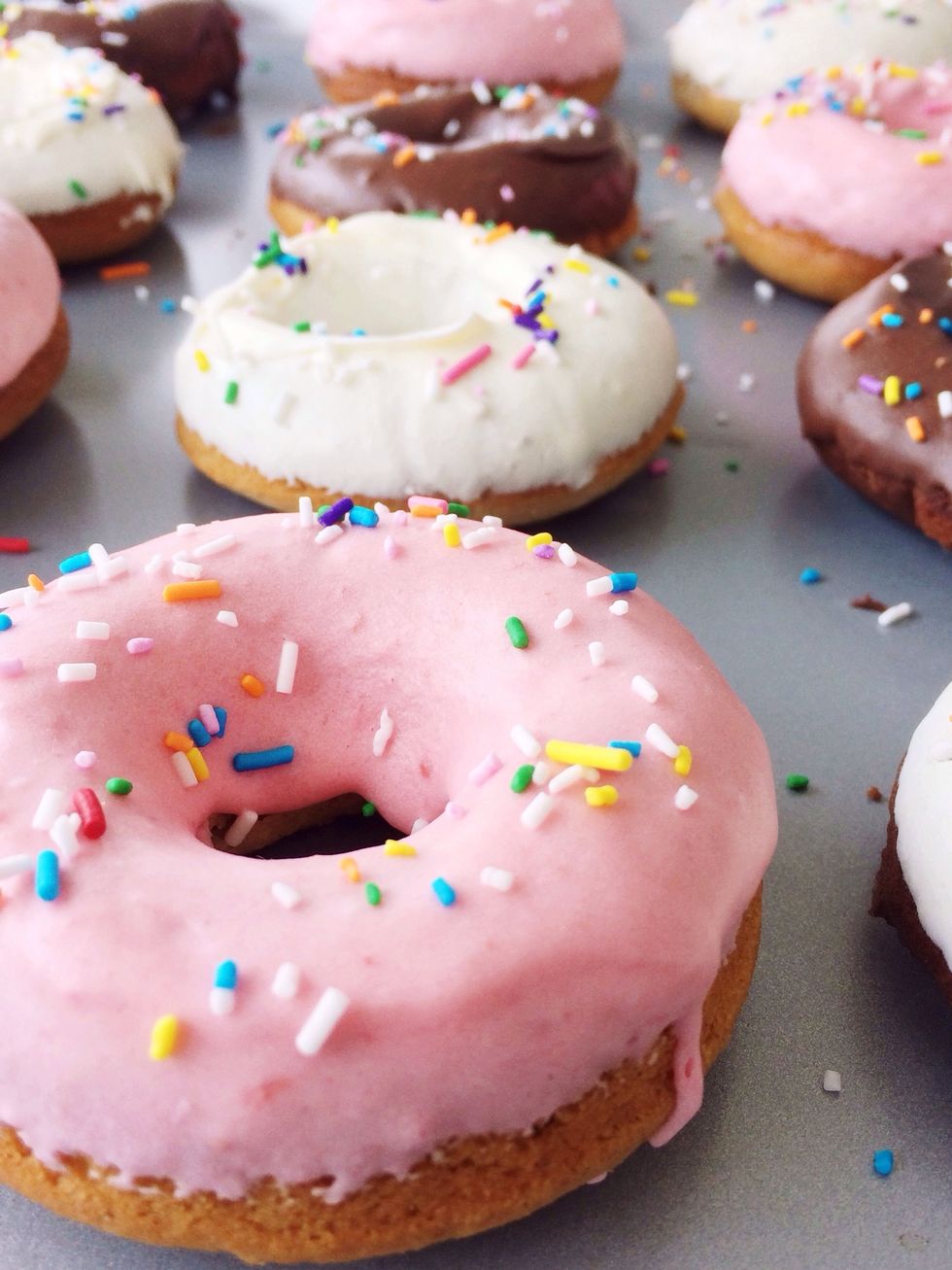 Wait for the icing to dry (30-40 min depending on the consistency) and enjoy! Makes 26-32 mini donuts, depending on the size of your tray. You can freeze some donuts as well!
3.0c Gluten free flour
2.0c White sugar
4.0tsp Baking powder
1.0tsp Salt
4.0 Large eggs
1.0tsp Vanilla extract
1/2c Oil
2.0c Milk
2.0tsp Loose tea leaves
1/2tsp Xanthan gum
Kait S
20-something / Blogger / Designer / Canadian. Collects teacups & firmly believes sandwiches taste better cut diagonally. Living life gluten free.