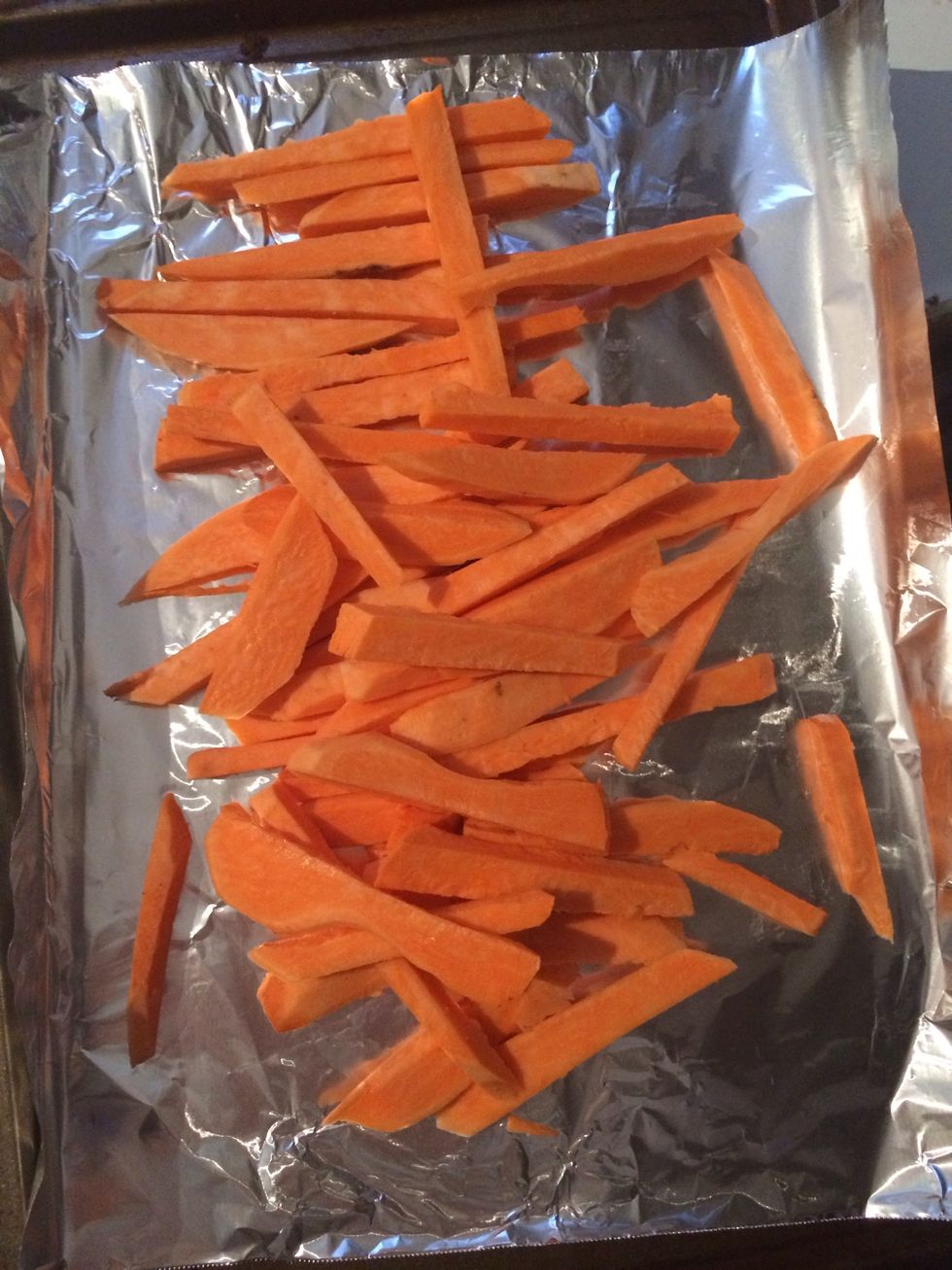 Preheat oven to 450. Skin and slice ~3 sweet potatoes into long, thin pieces. Place onto baking tray.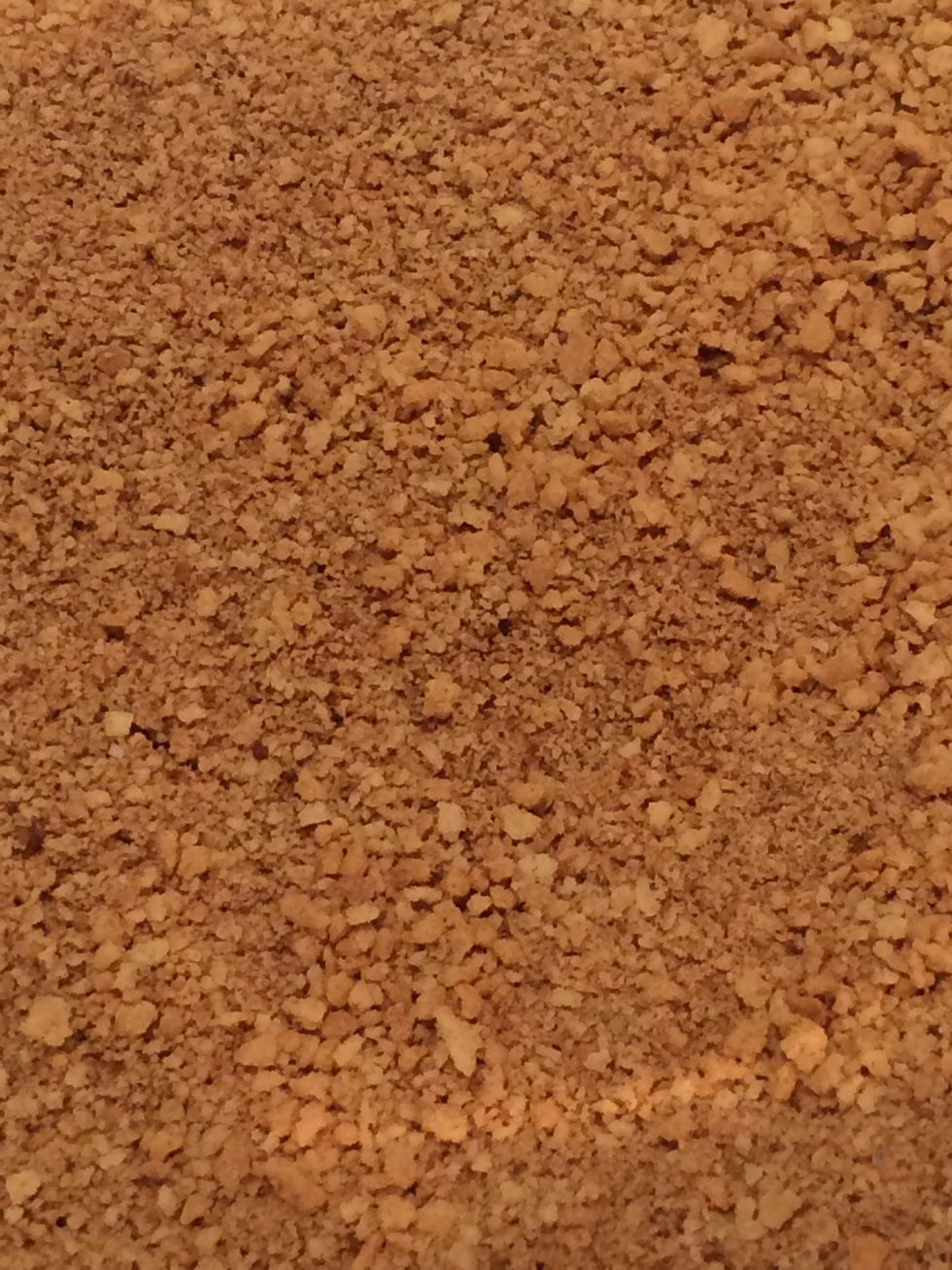 Crush graham crackers and mix with cinnamon and nutmeg.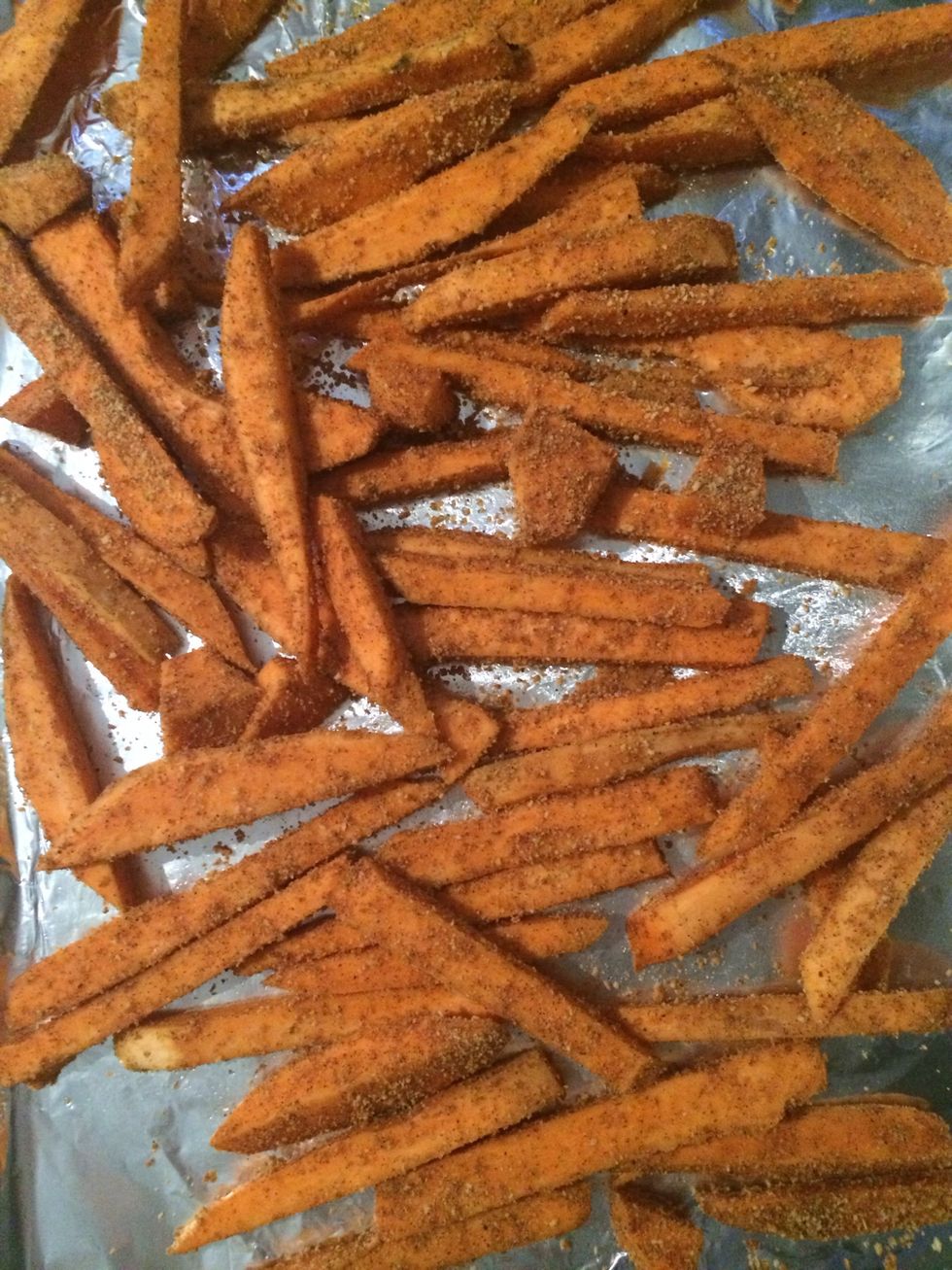 Coat fries with olive oil and mix into your "pie" mix. (You can also have your fries more plan with salt and pepper).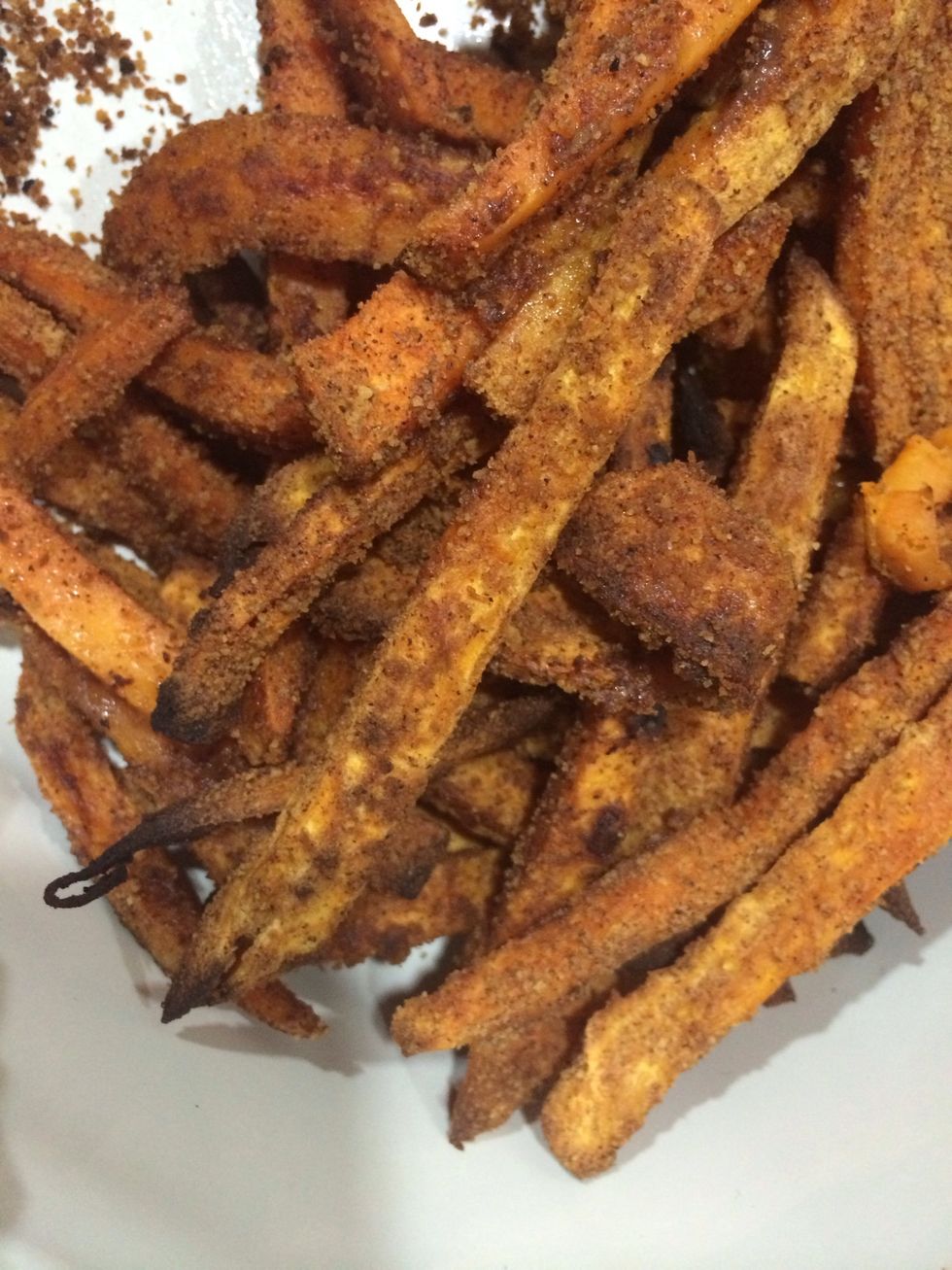 Bake for 20 minutes or until slightly crisp.
4.0 Graham crackers
1.0Tbsp Cinnamon
1.0tsp Nutmeg
3.0tsp Sweet potatoes
1.0Tbsp Olive oil