A bread which is rich in taste and makes a perfect Swedish breakfast.
3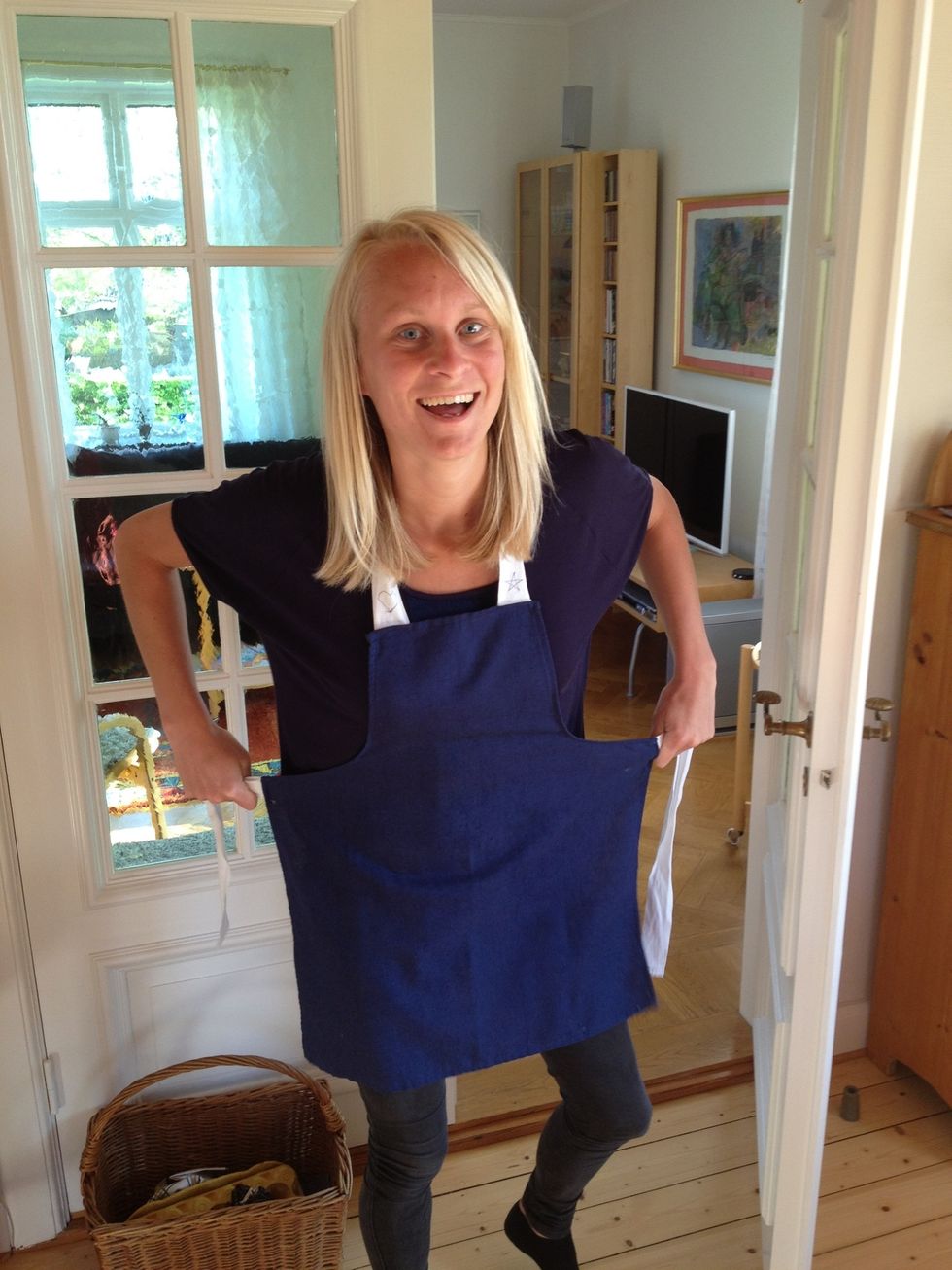 Put your apron on.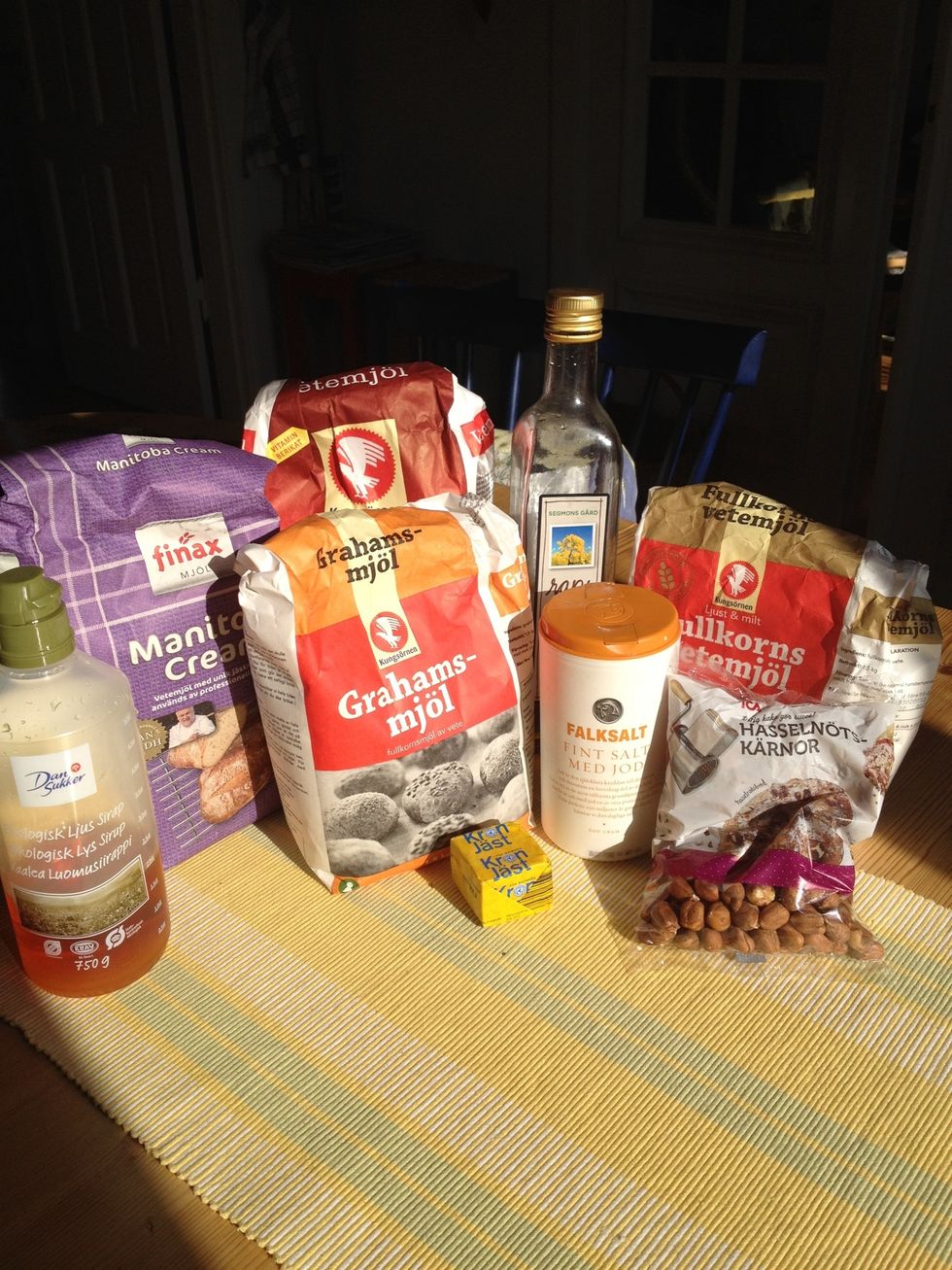 Gather your supplies, for details see supply list.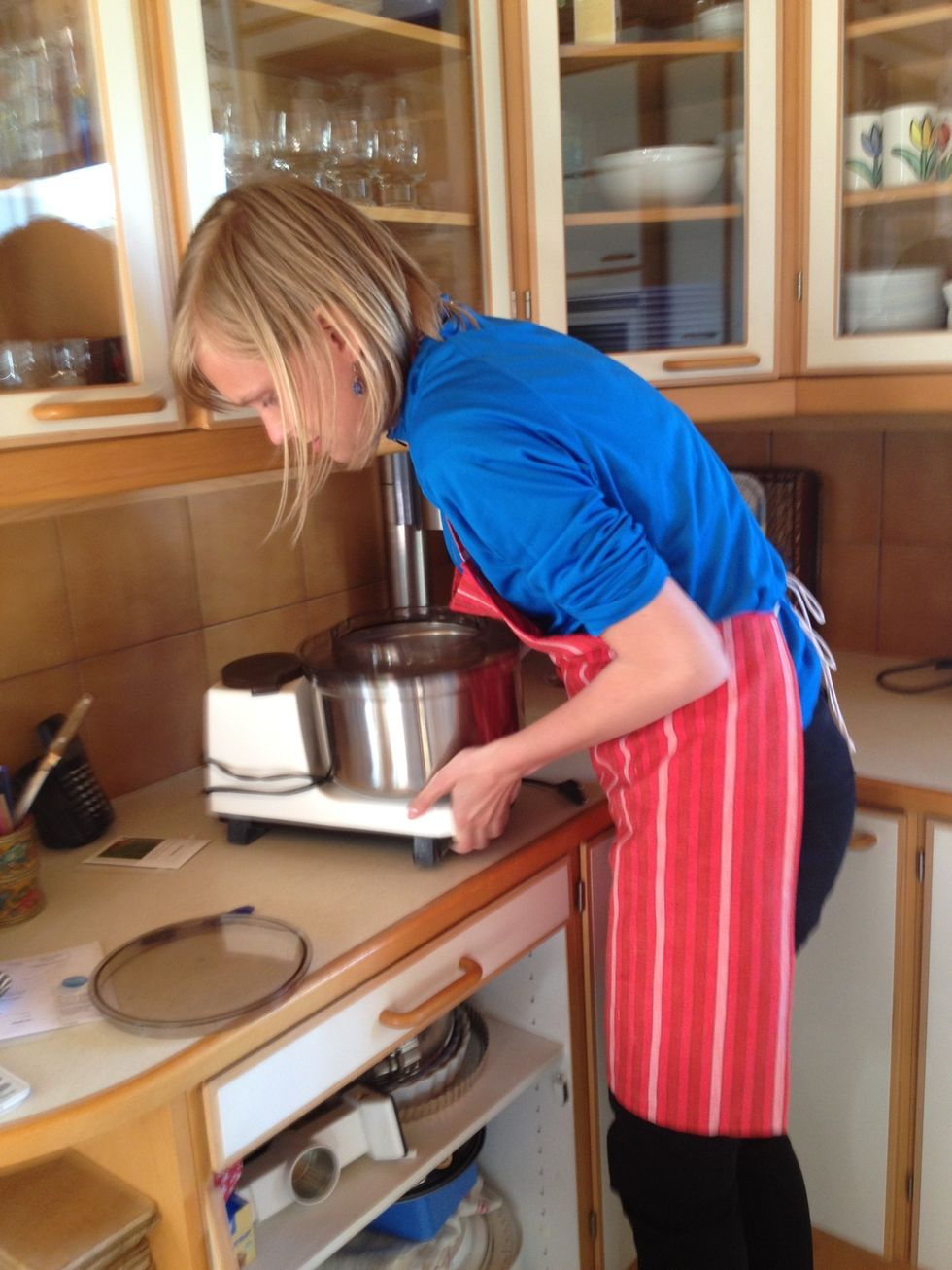 Prepare your kitchen aid.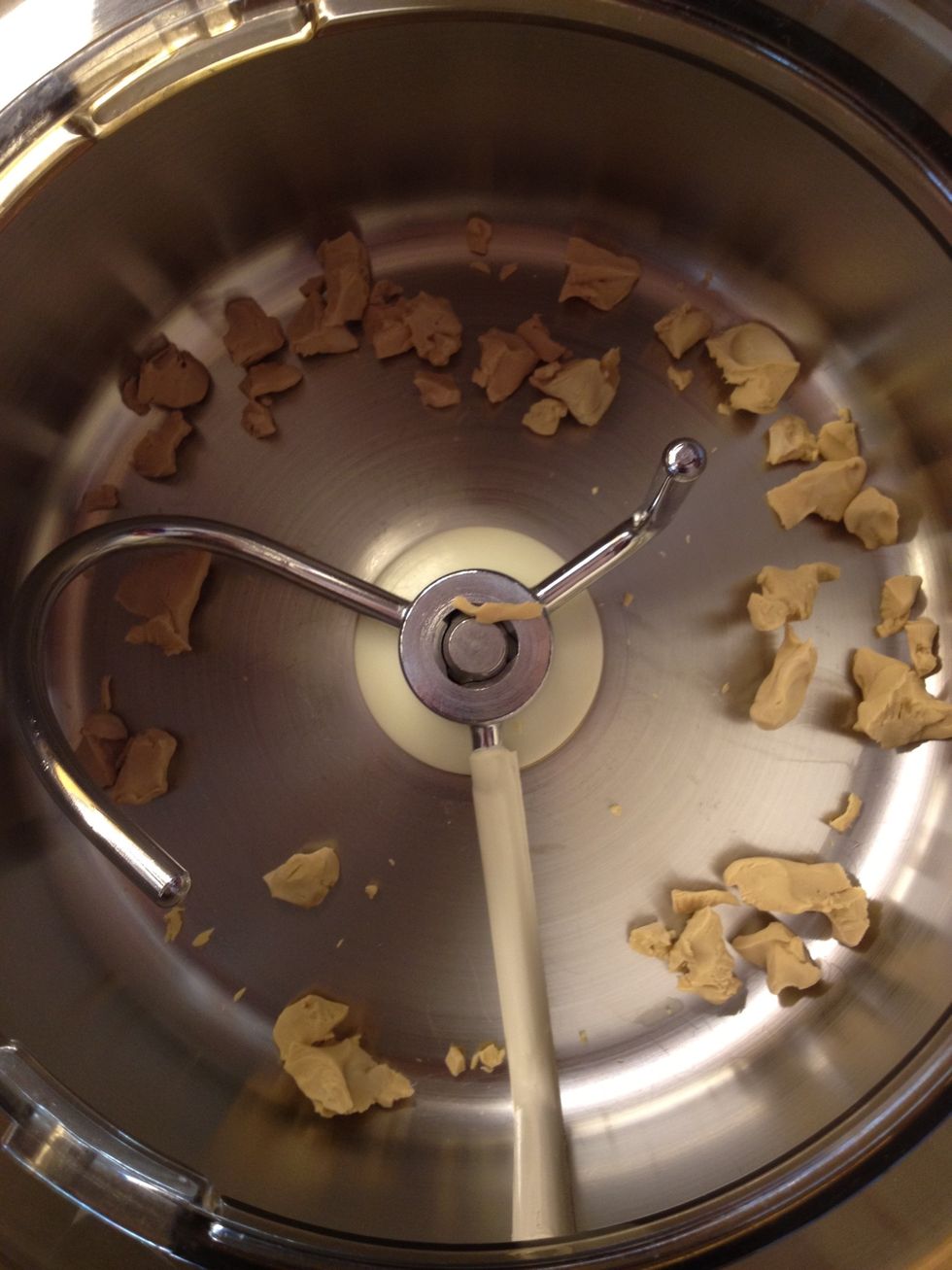 Tear 50 g fresh yeast into pieces.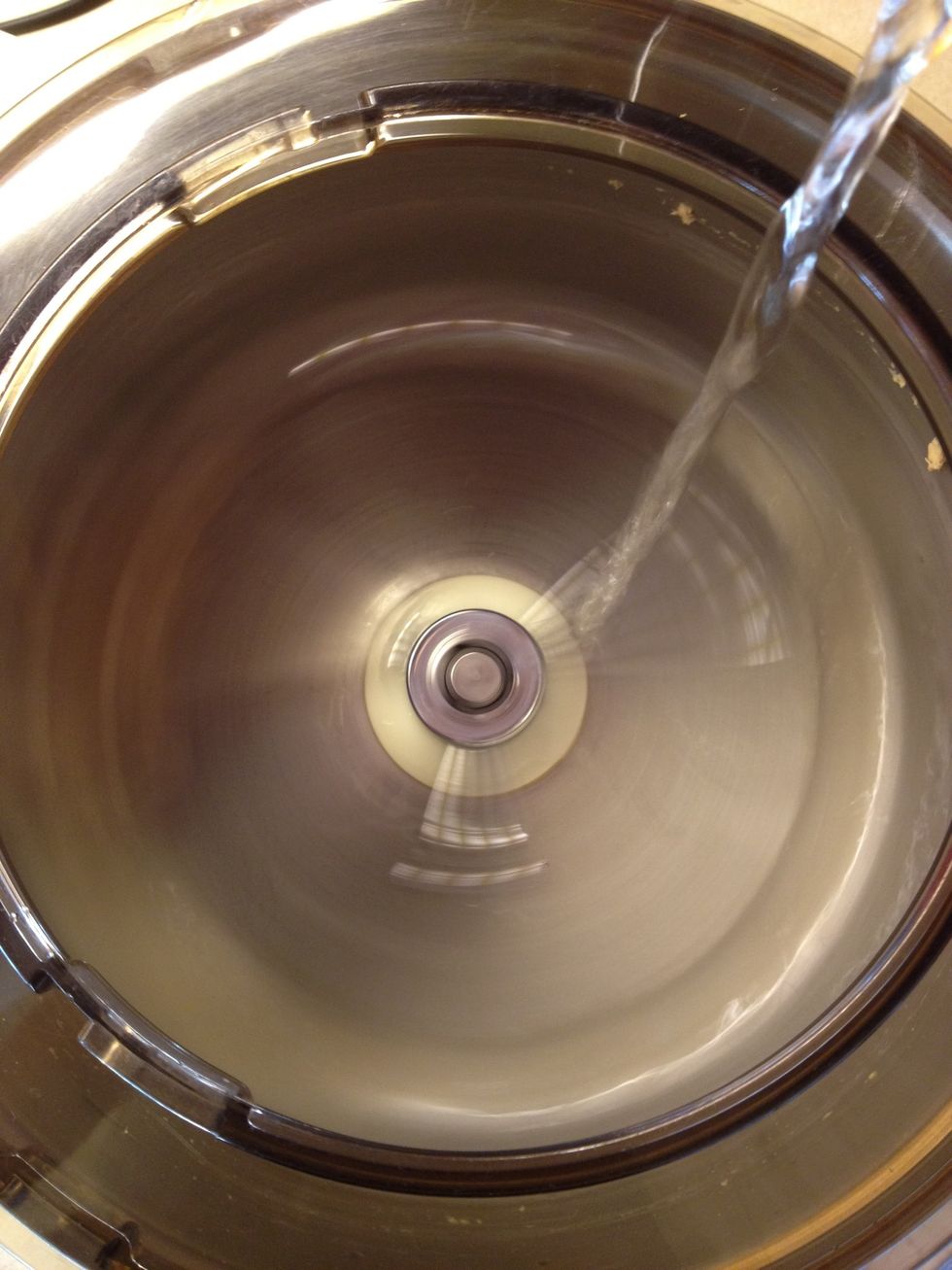 Pour 1 liter of water while mixing. Make sure the yeast fully dissolves.
Add 2 tspn salt.
Add 1/2 dl syrup.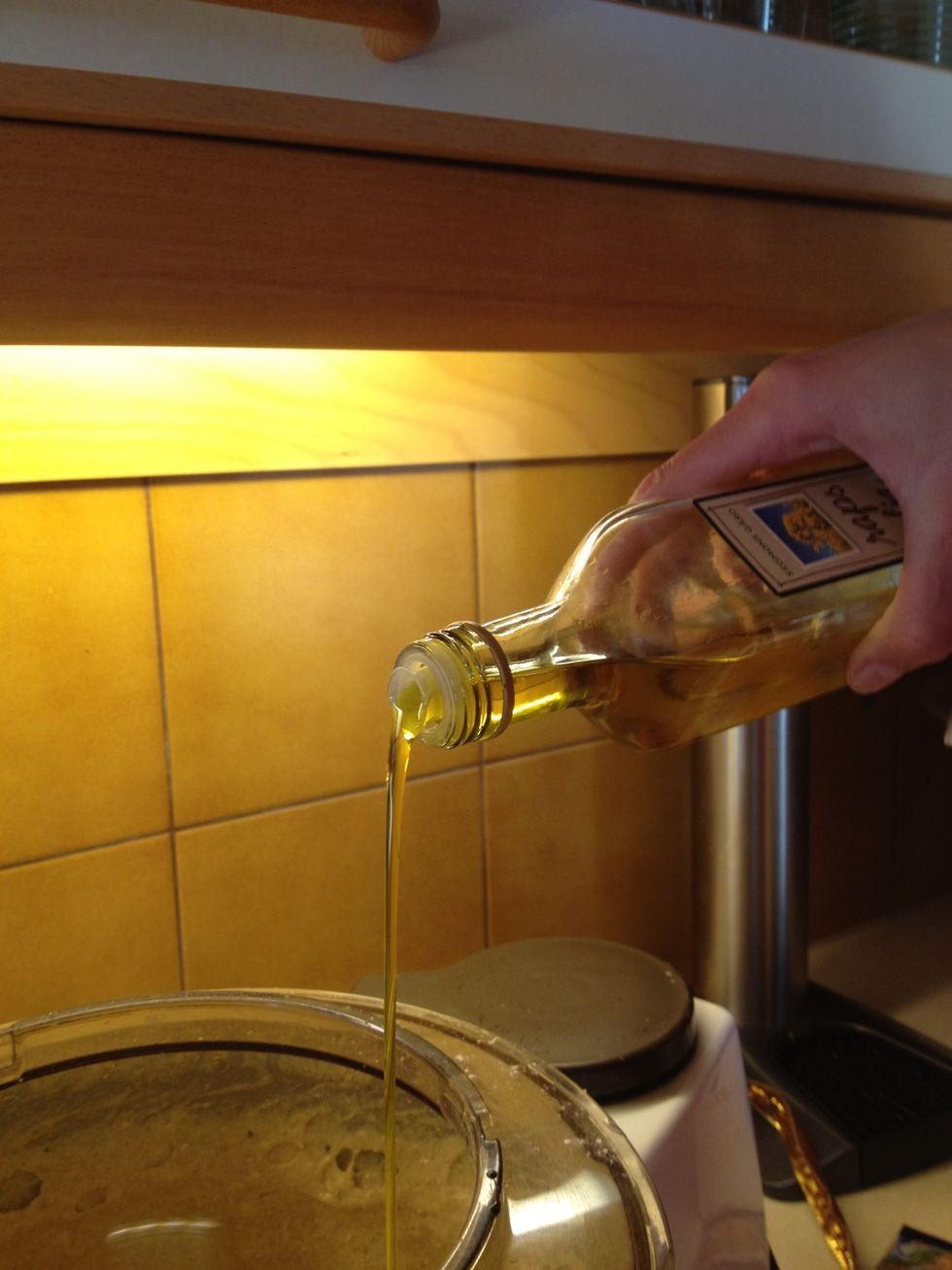 Add 2 tblspn oil.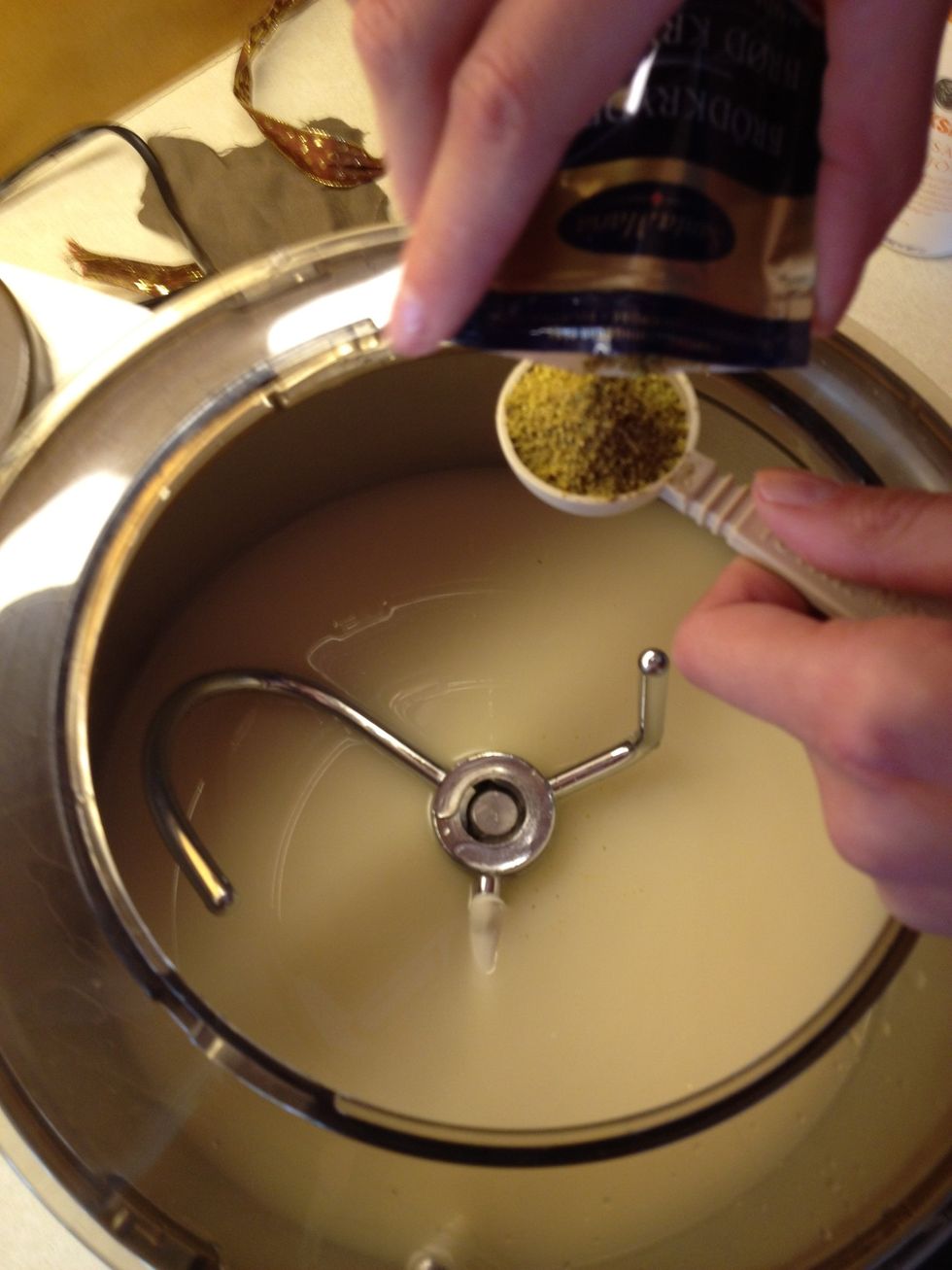 Add 1 tblspn bread spices, for details see supply list.
While mixing, add 4 dl Manitoba cream flour.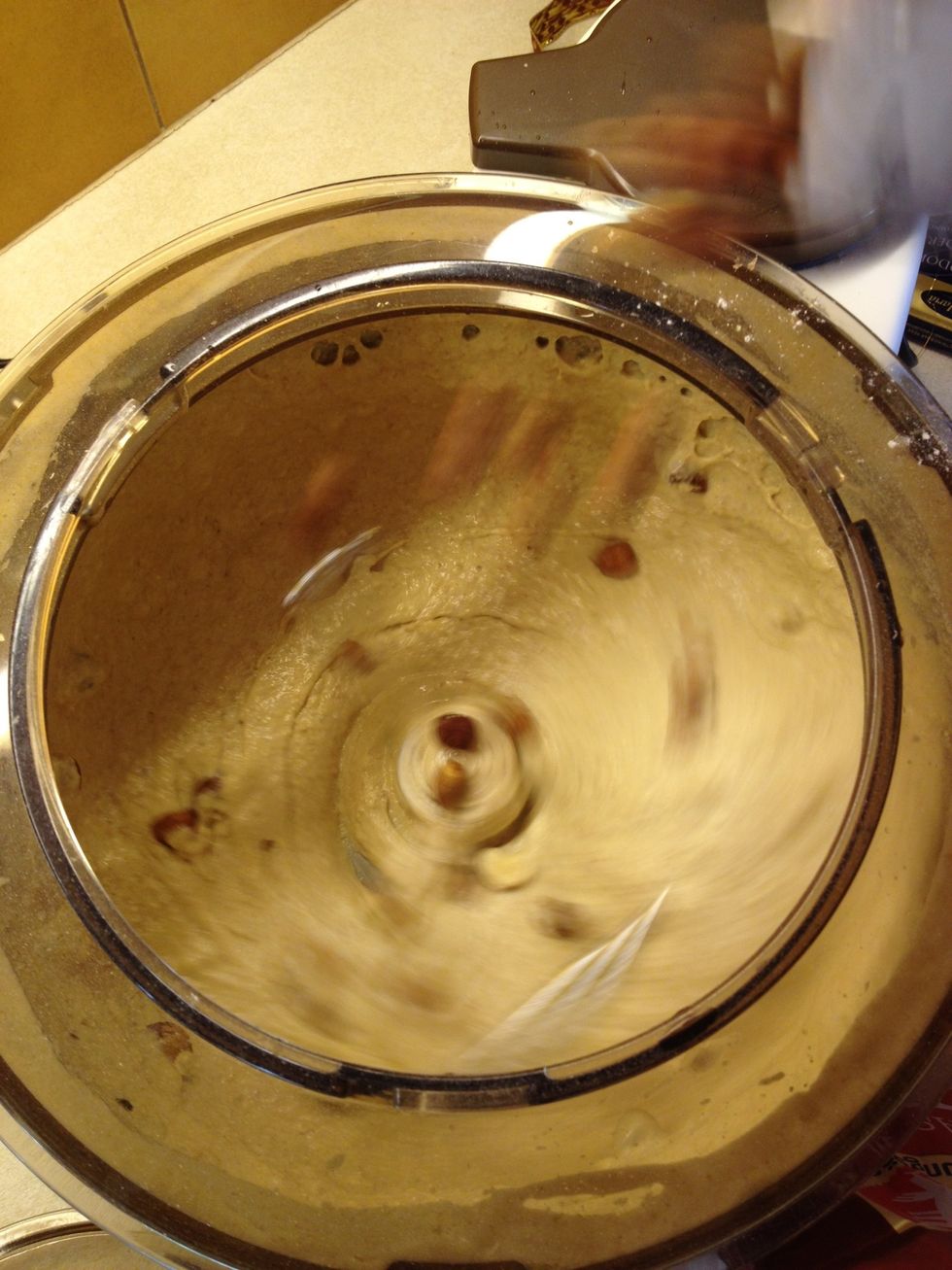 Add 200 g whole hazelnuts.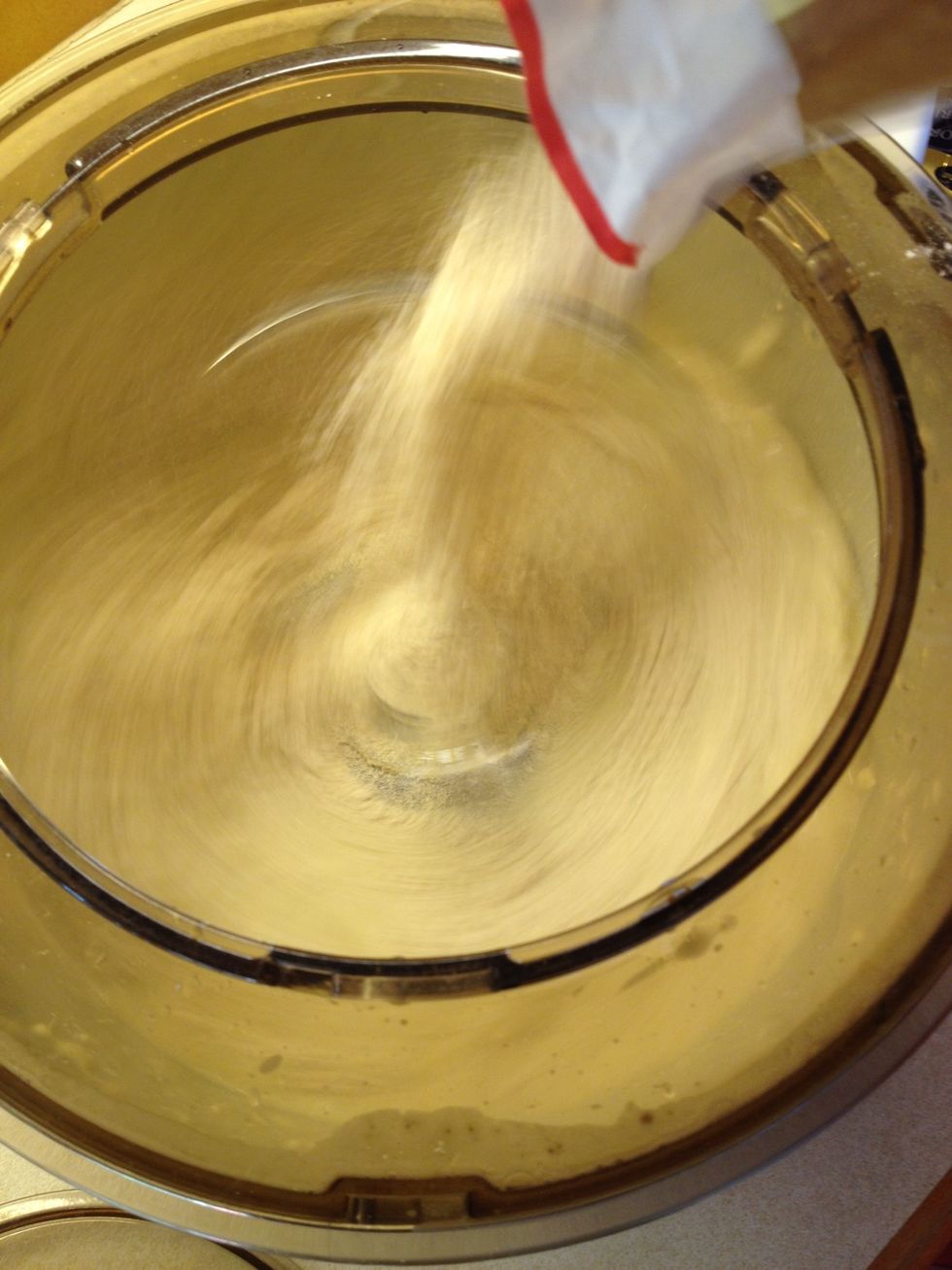 Add your choice of flours...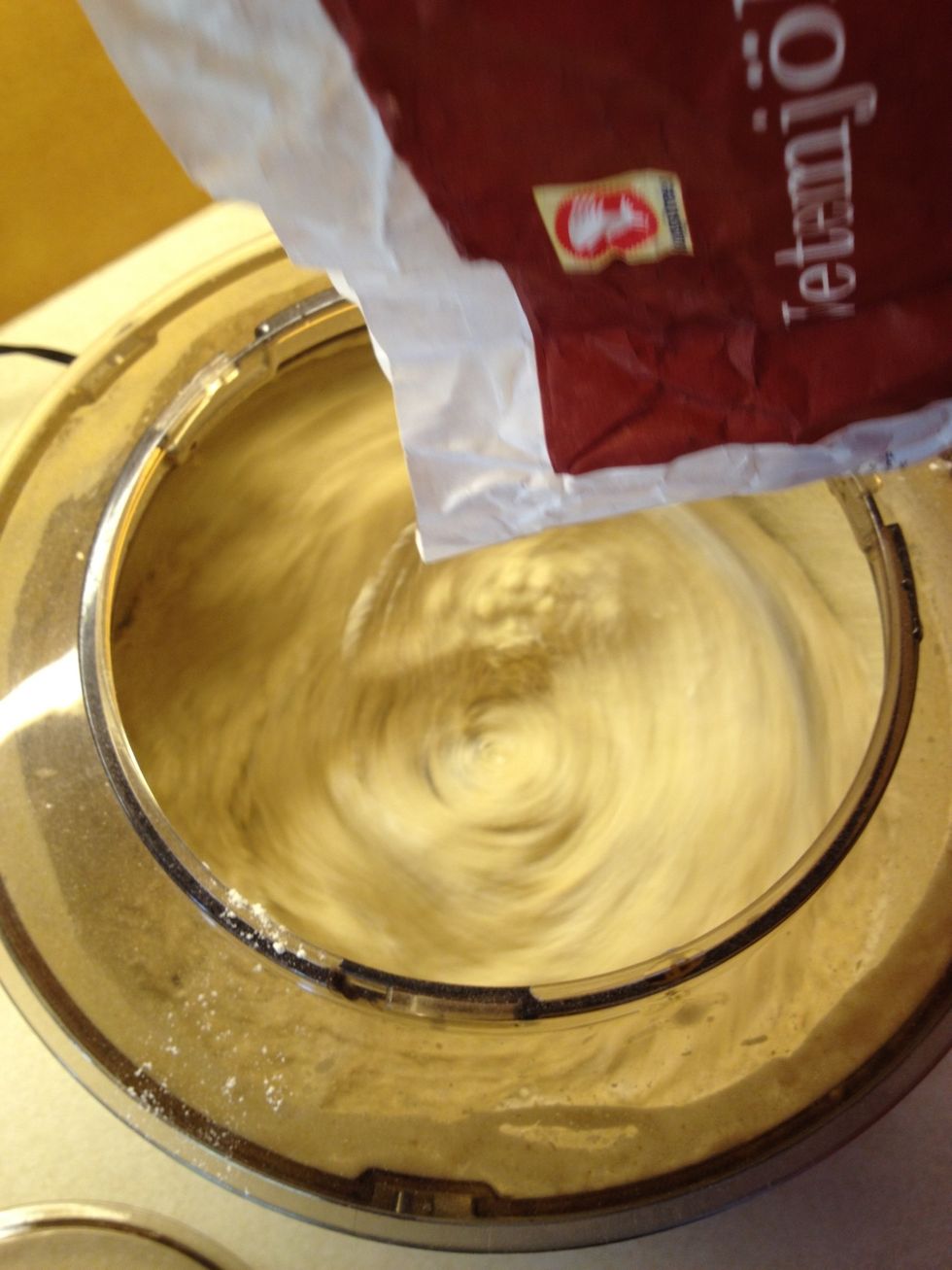 ...but at least half of it should be plain wheat flour to make the bread rise correctly.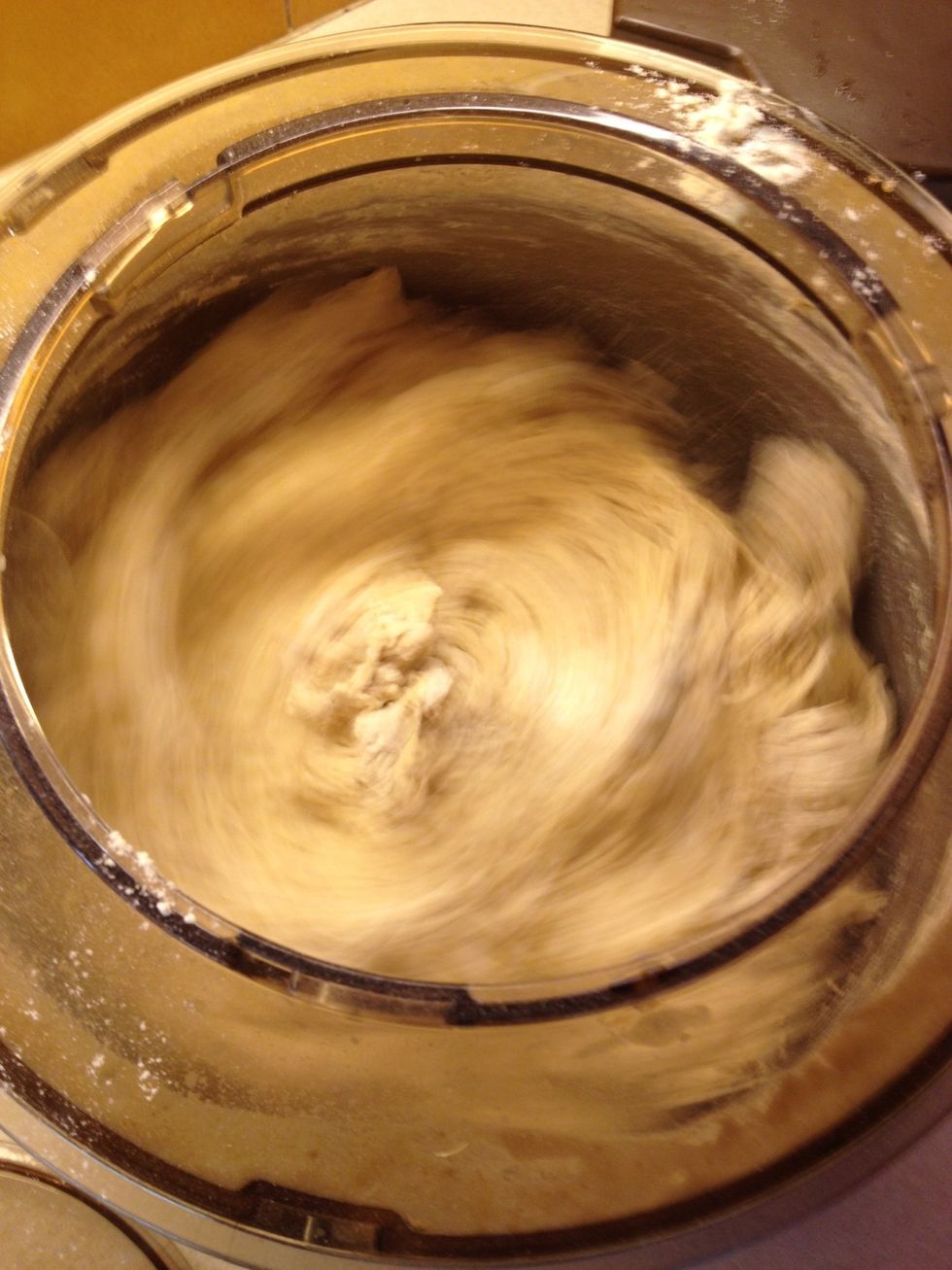 Mix and keep adding flour until the dough reaches the right consistency.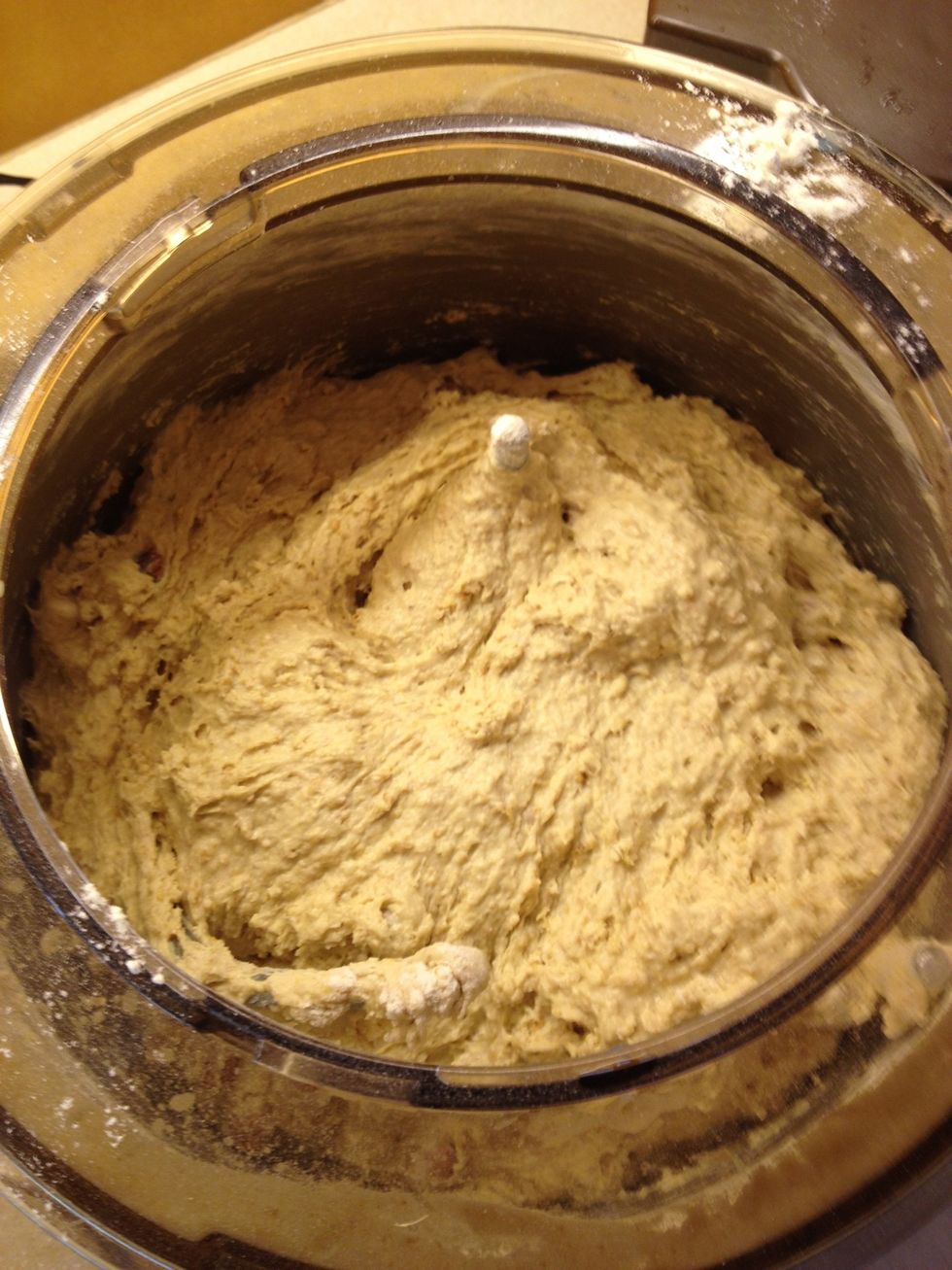 To loose.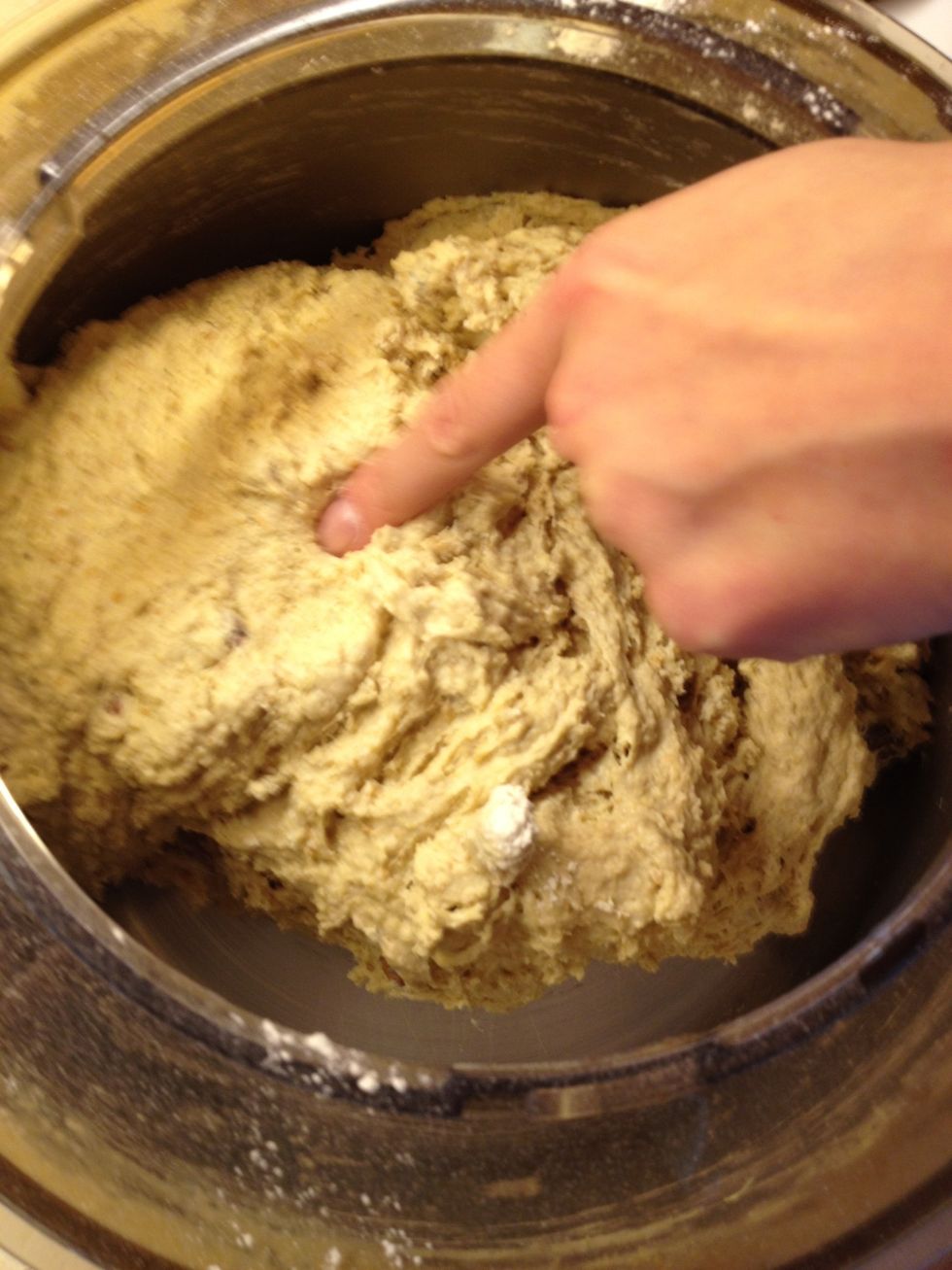 Touch the dough, if it doesn't stick to your finger it's done. Be careful not to add too much flour!
Done.
Pull the dough out on the table and knead into a nice ball.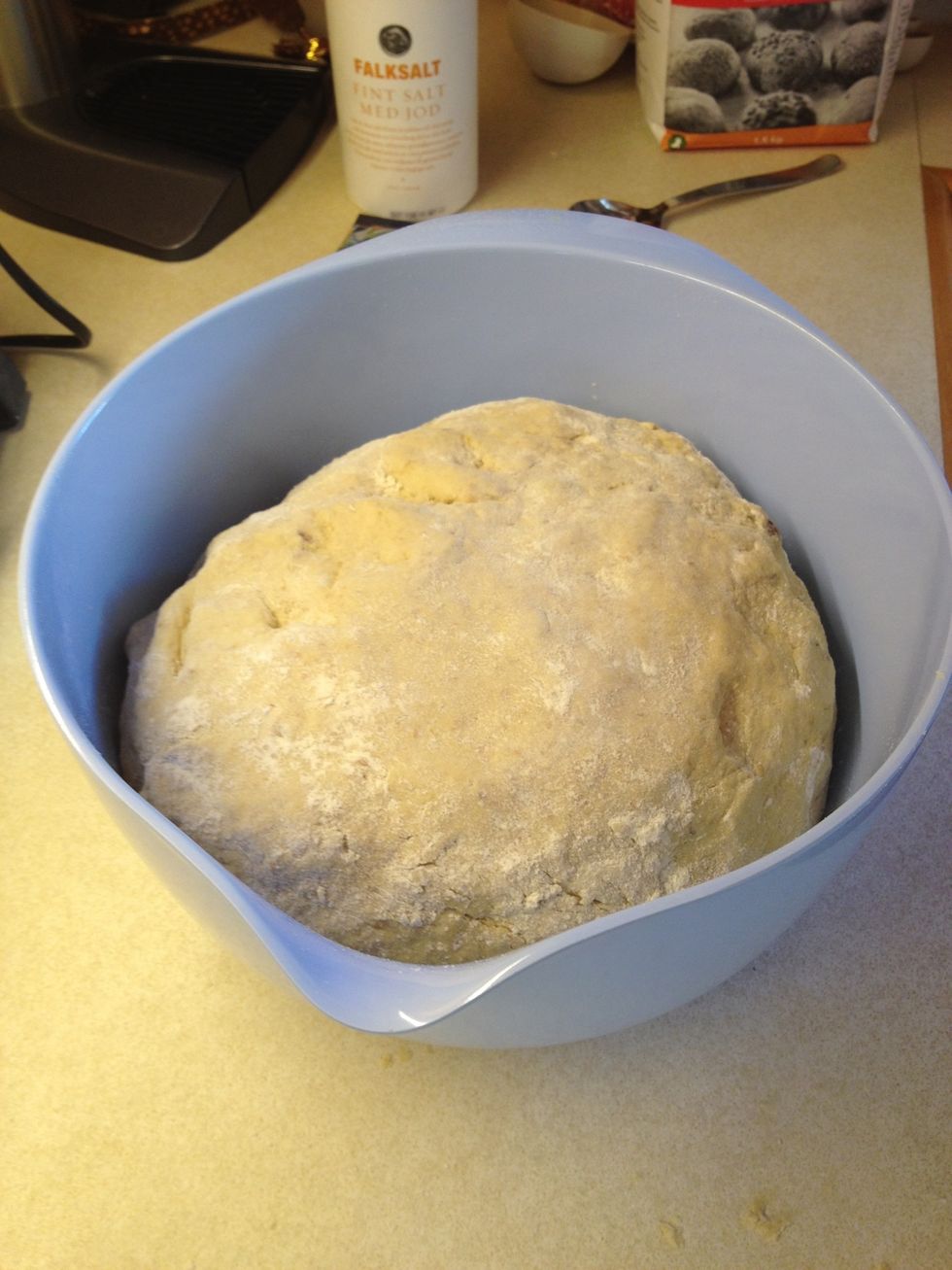 Put the dough in a bowl and sprinkle some flour on top.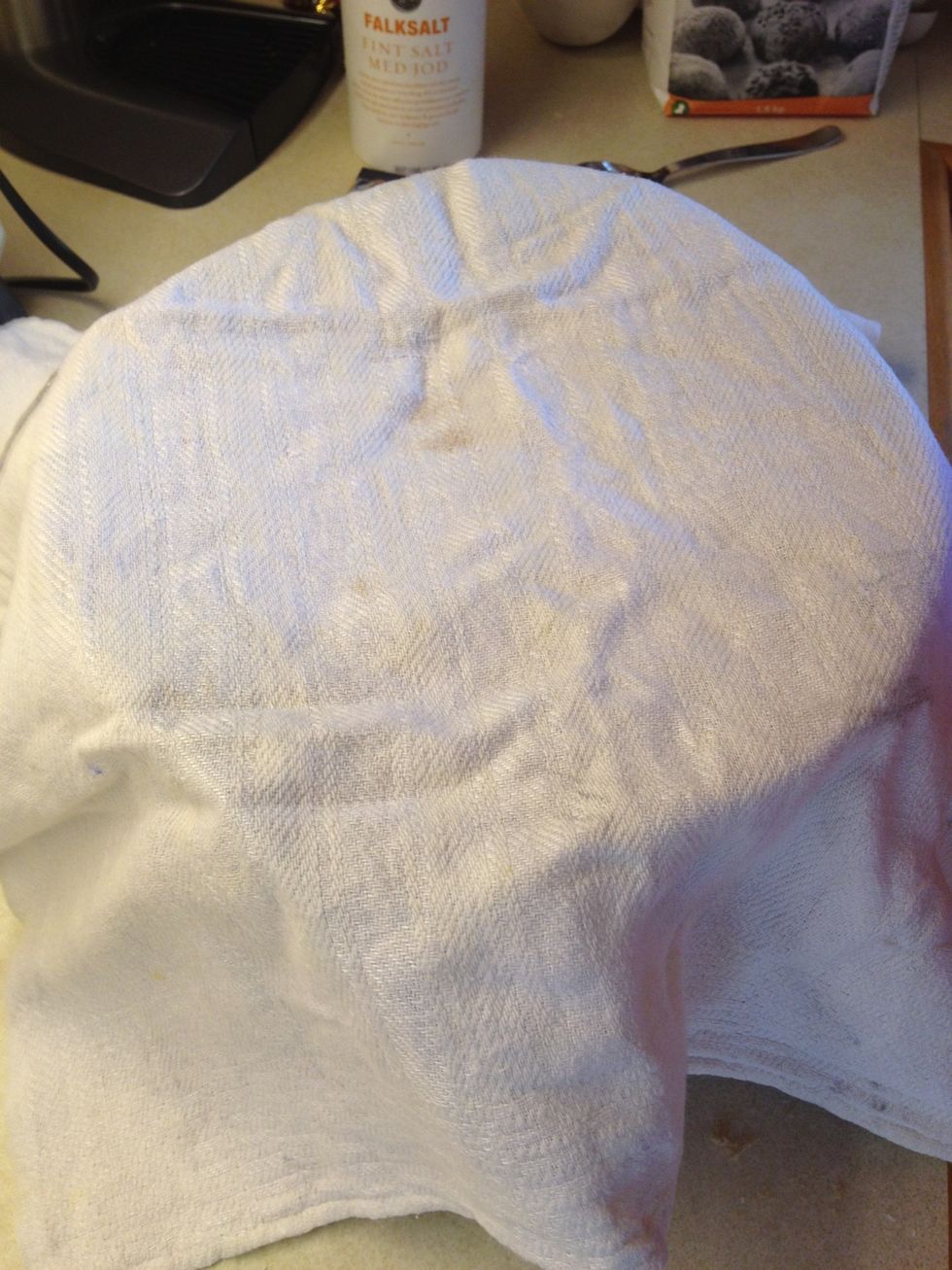 Cover it with a kitchen towel and let it rise for about 1 hour.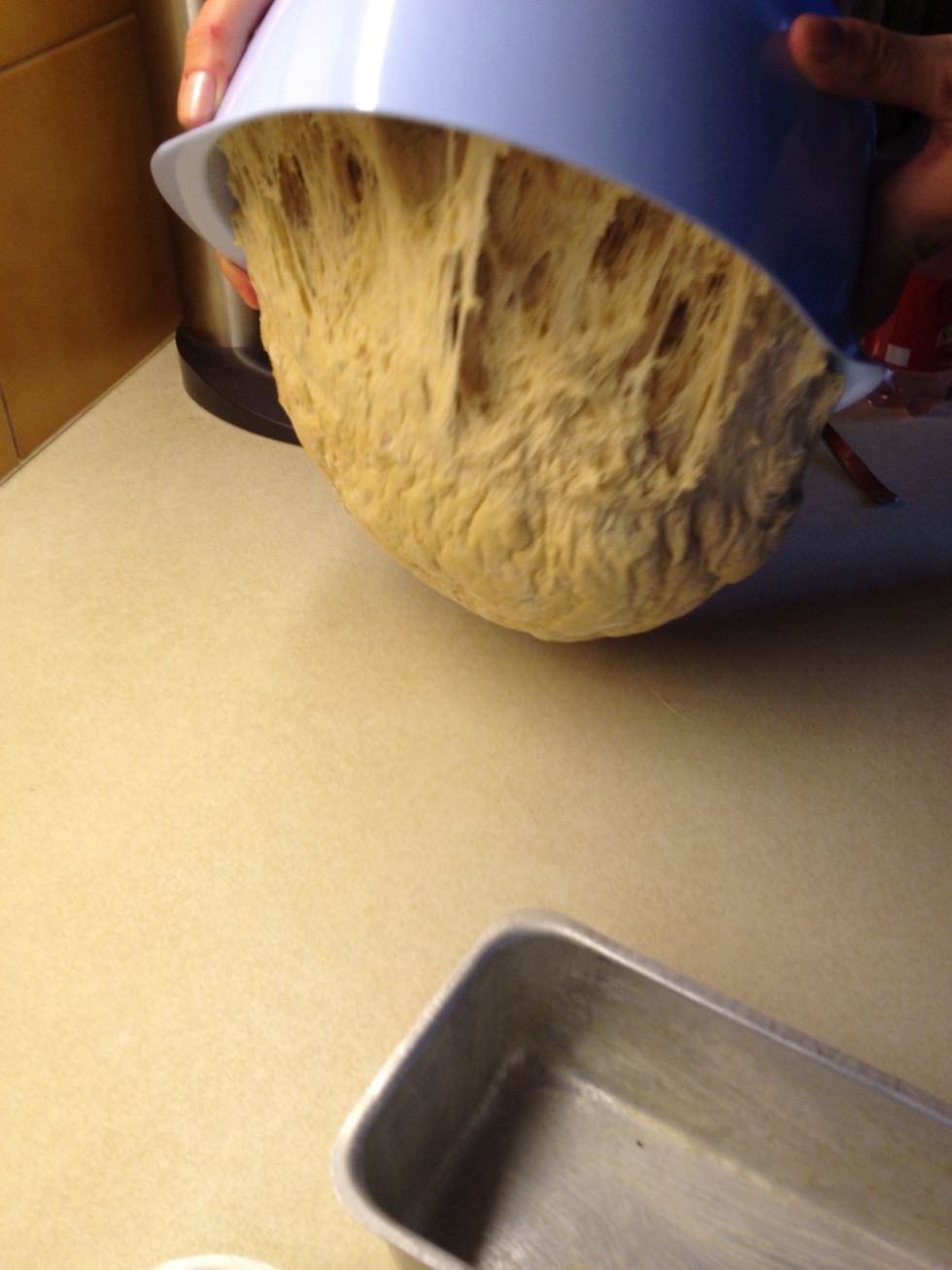 When the dough has risen pour it out on the table and knead it shortly.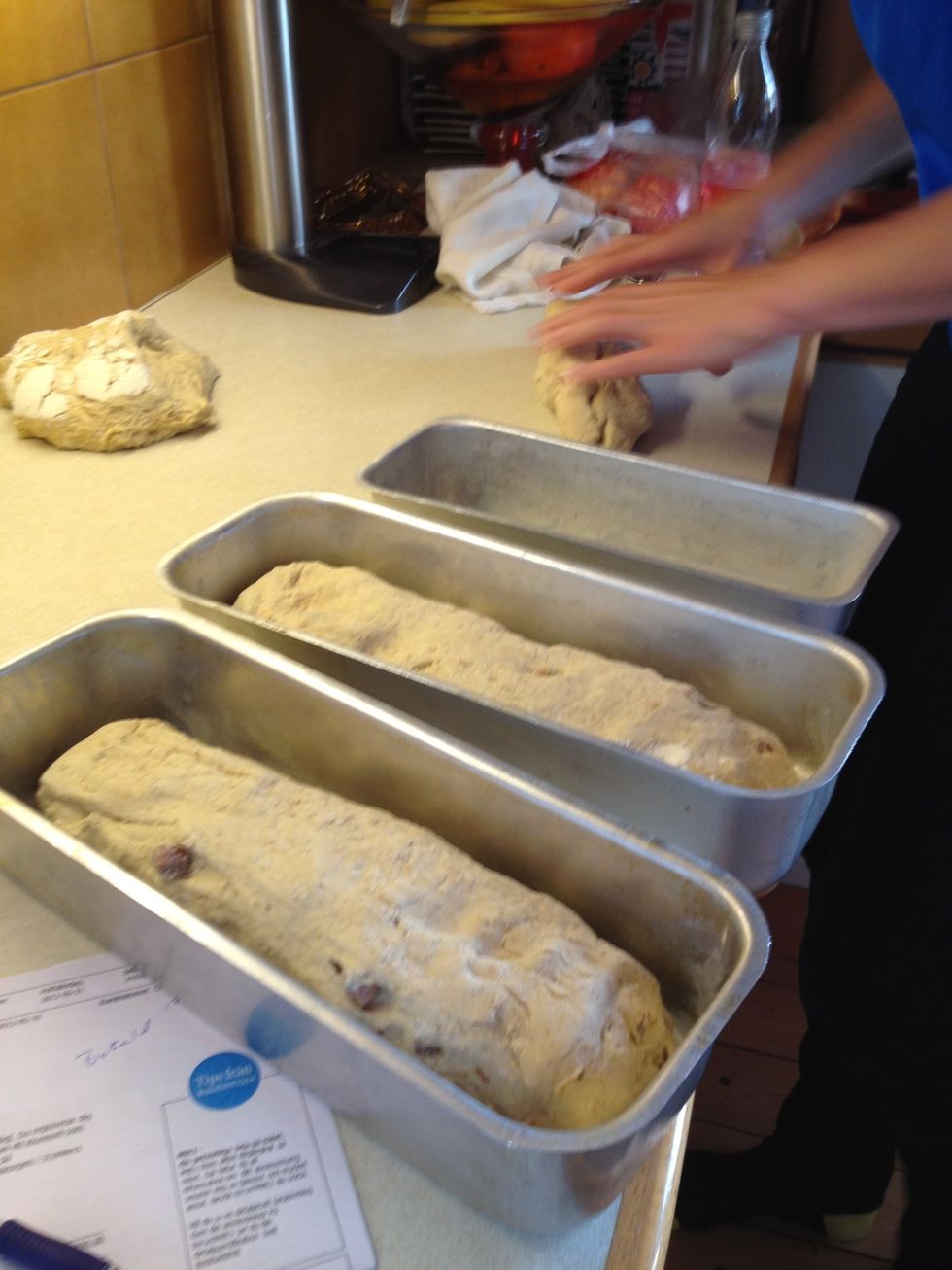 Divide and put into forms.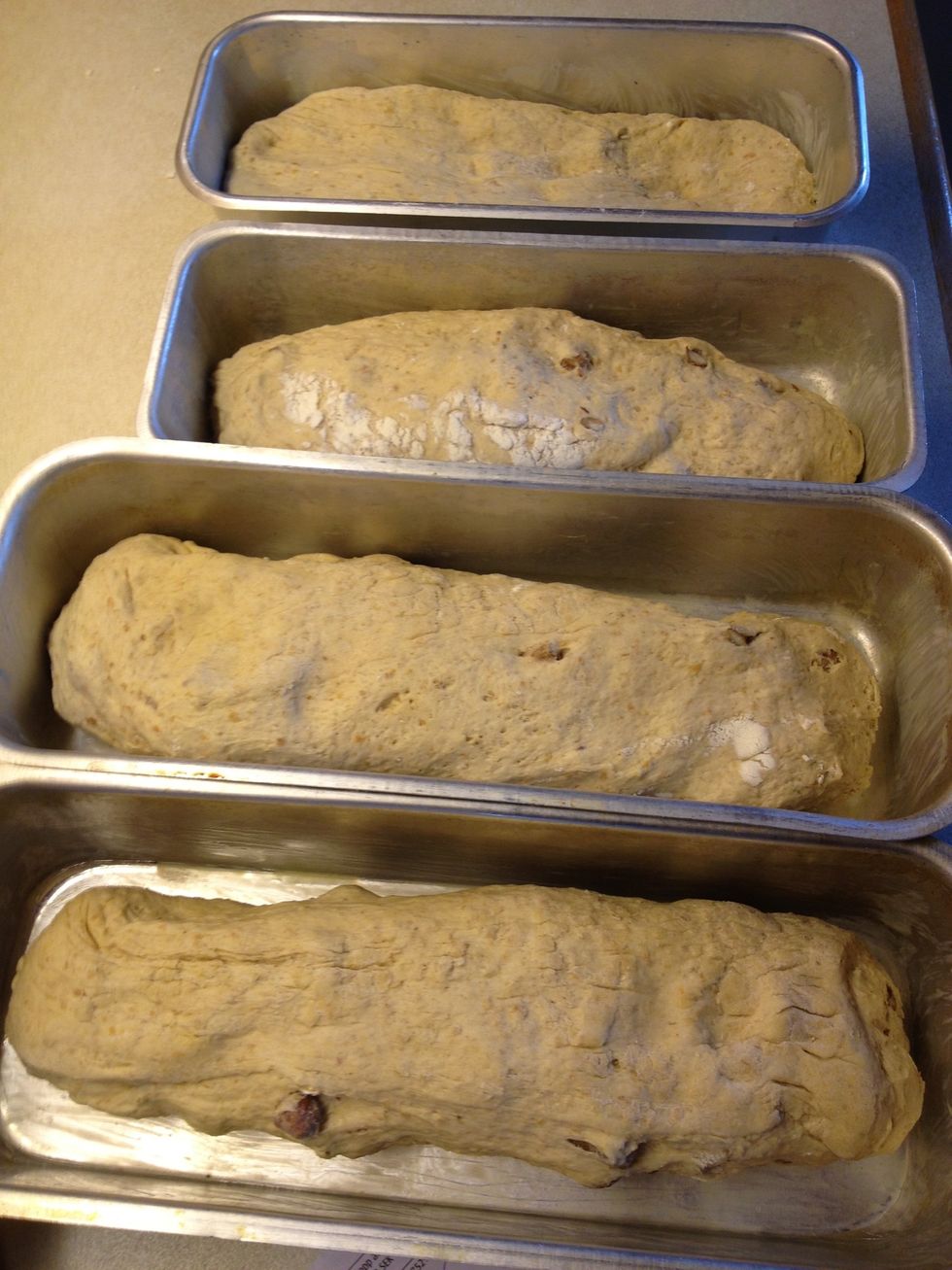 Like this.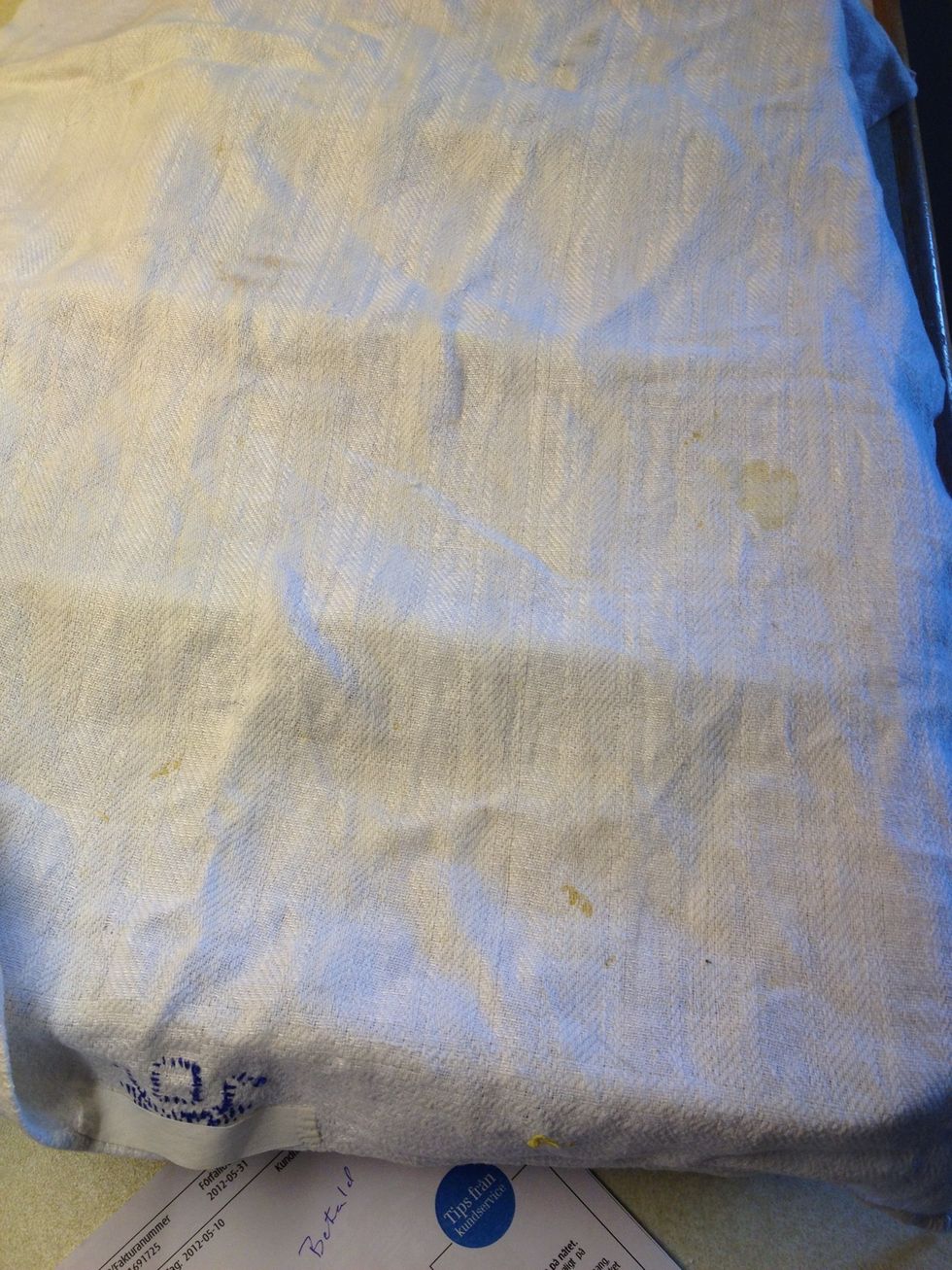 Cover the forms with a kitchen towel and let them rise for about 30 minutes.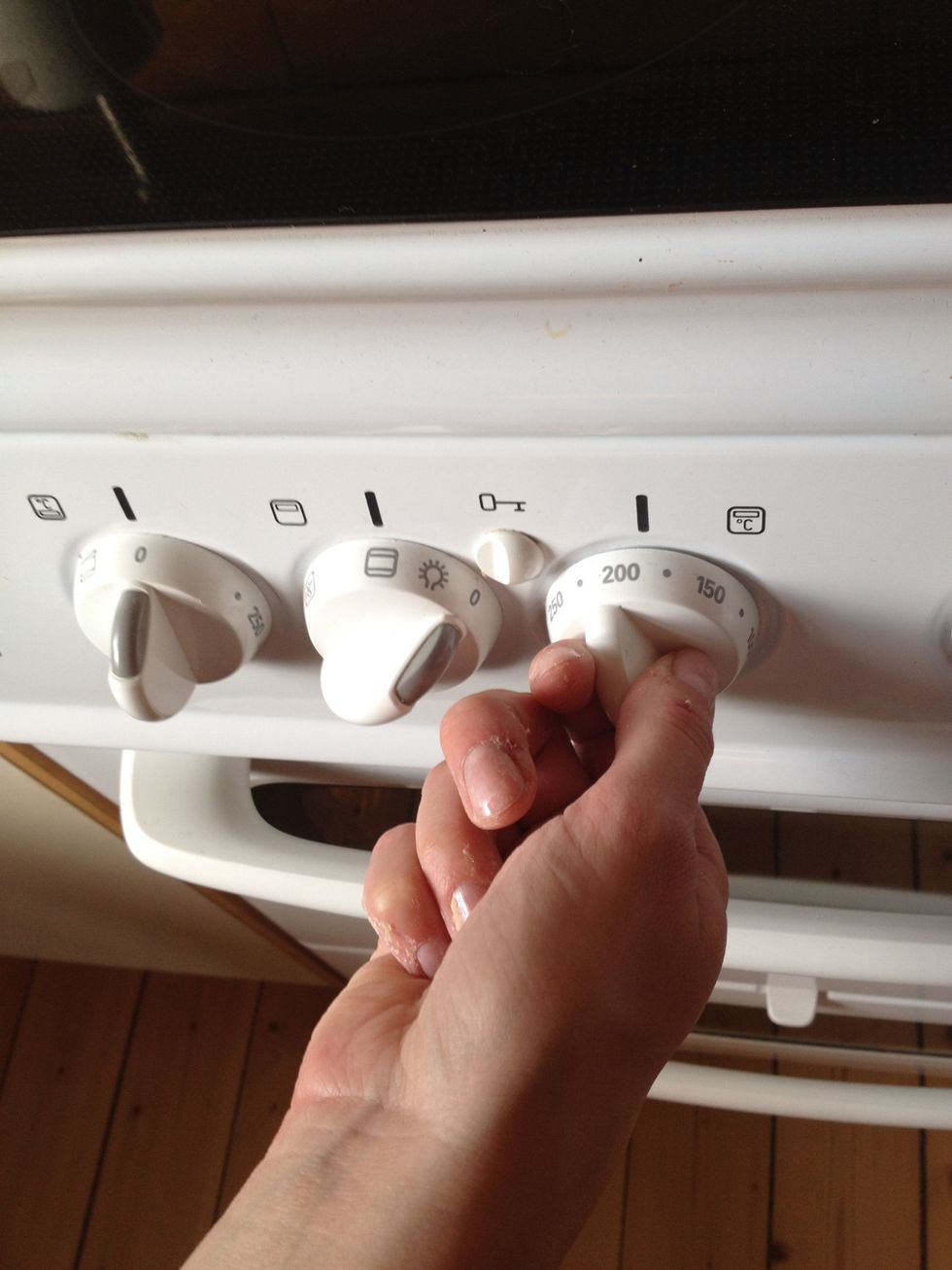 Turn the oven on. 180 deg C/350 deg F.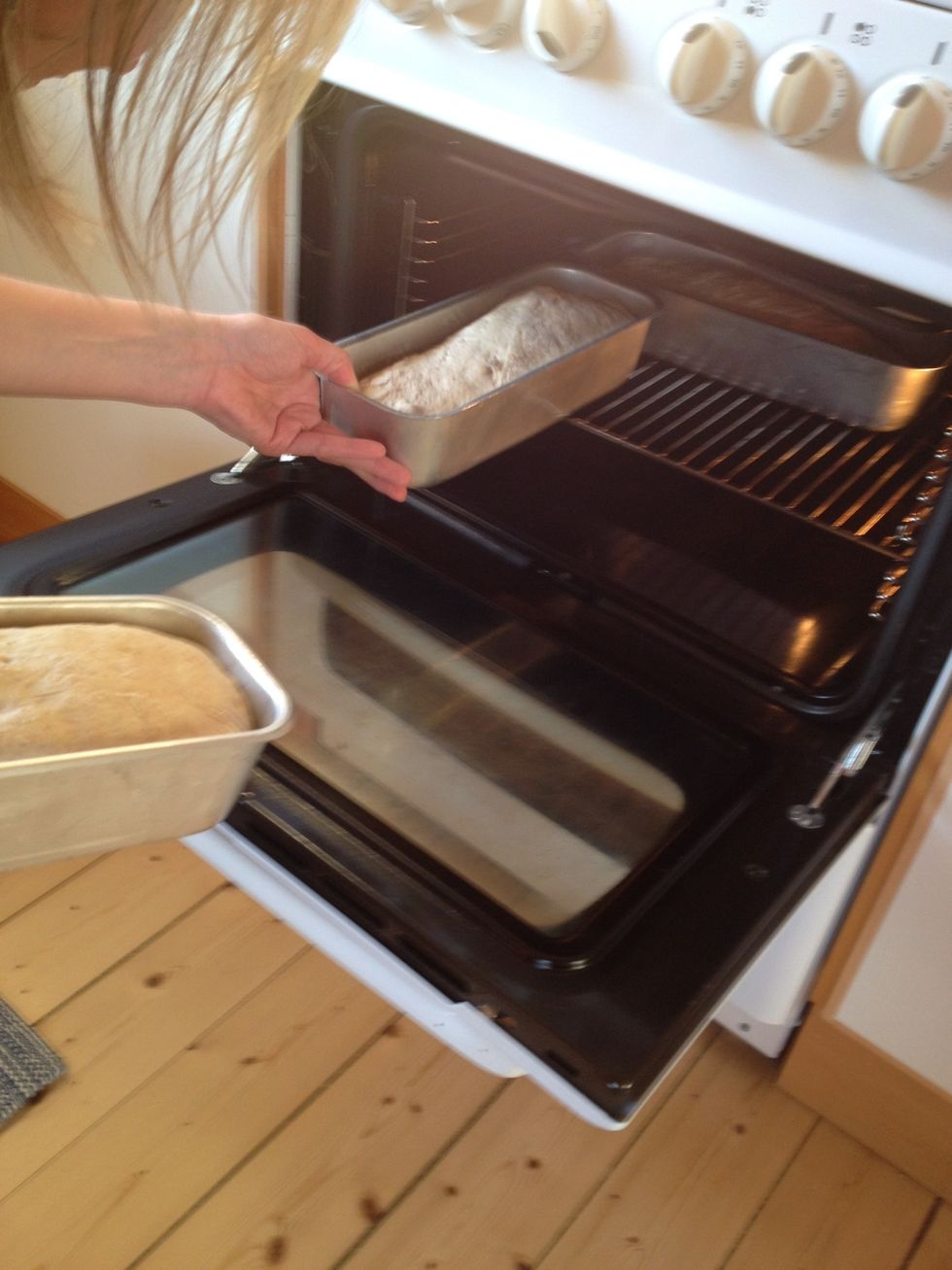 Put the forms in the oven.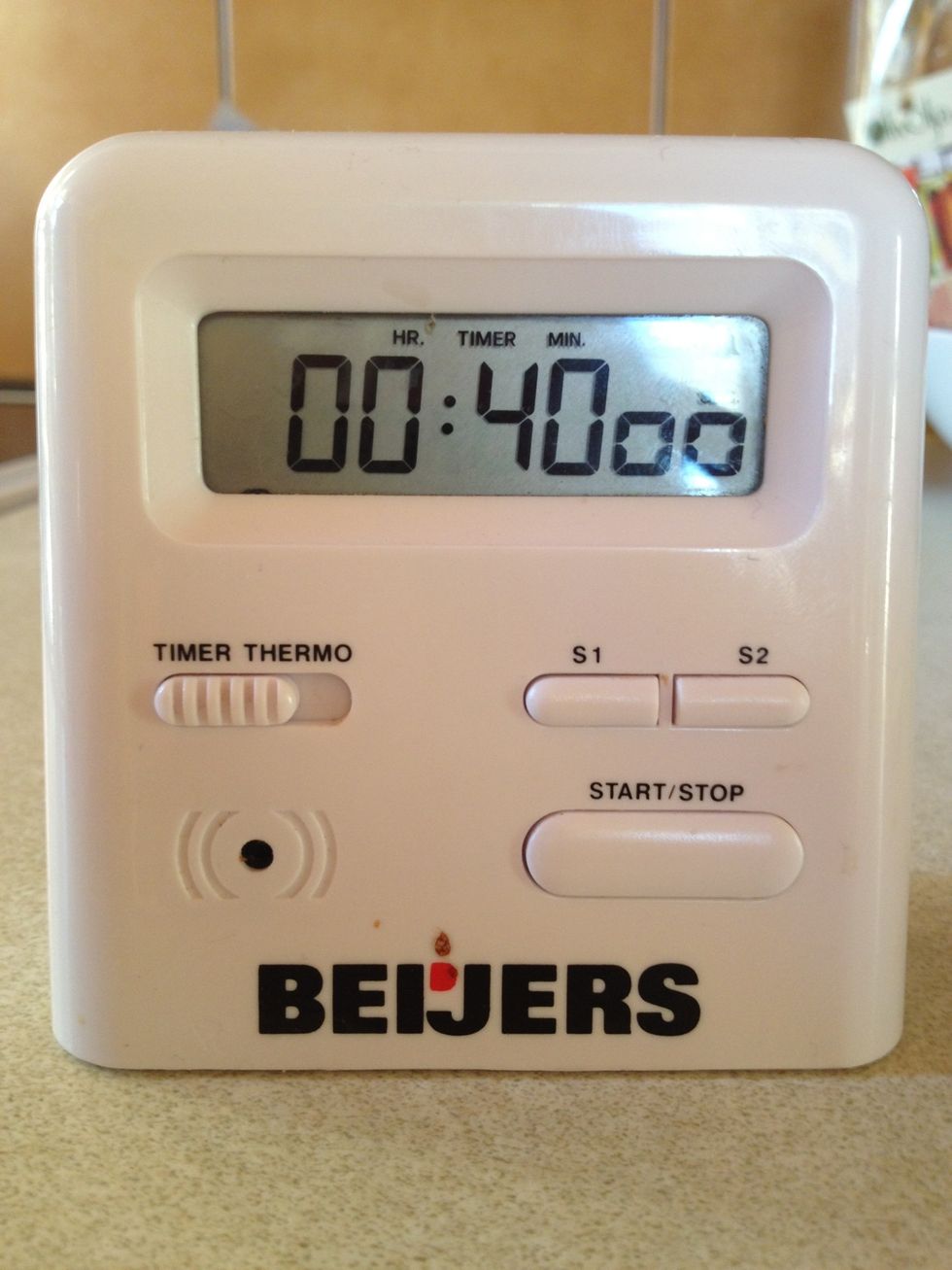 Bake for about 40 minutes.
Let cool on a cooking grid under a kitchen towel. Cut slices and enjoy with butter, cheese and a good cup of tea!
50.0g Fresh yeast
1.0l Water, 37 deg C/100 deg F
0.05l Syrup
1.0Tbsp Bread spices ( ground fennel, caraway and aniseed)
2.0Tbsp Oil
0.4l Manitoba cream flour
1.0l Plain wheat flour and other kinds of flour
2.0tsp Salt