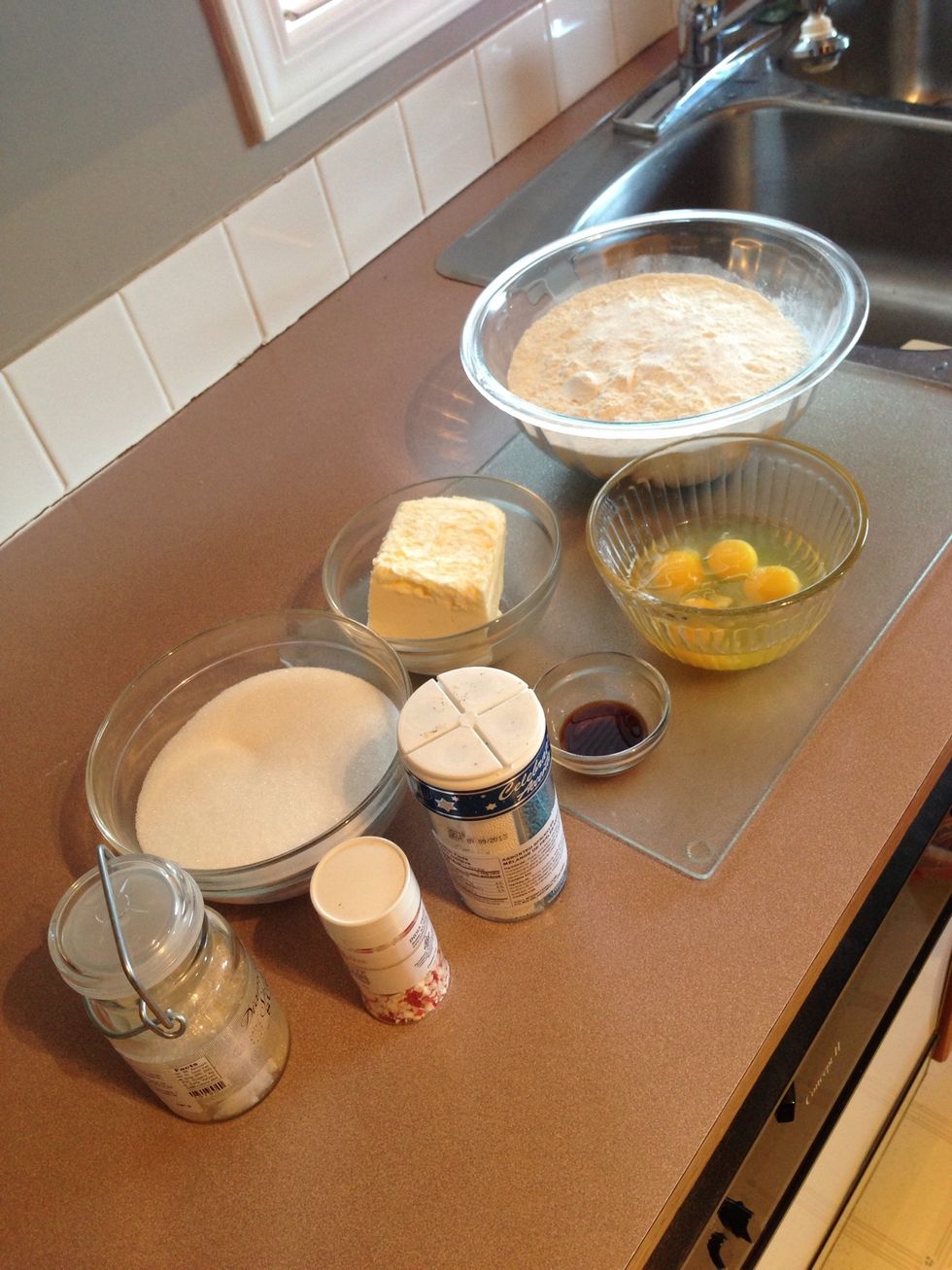 Assemble your ingredients.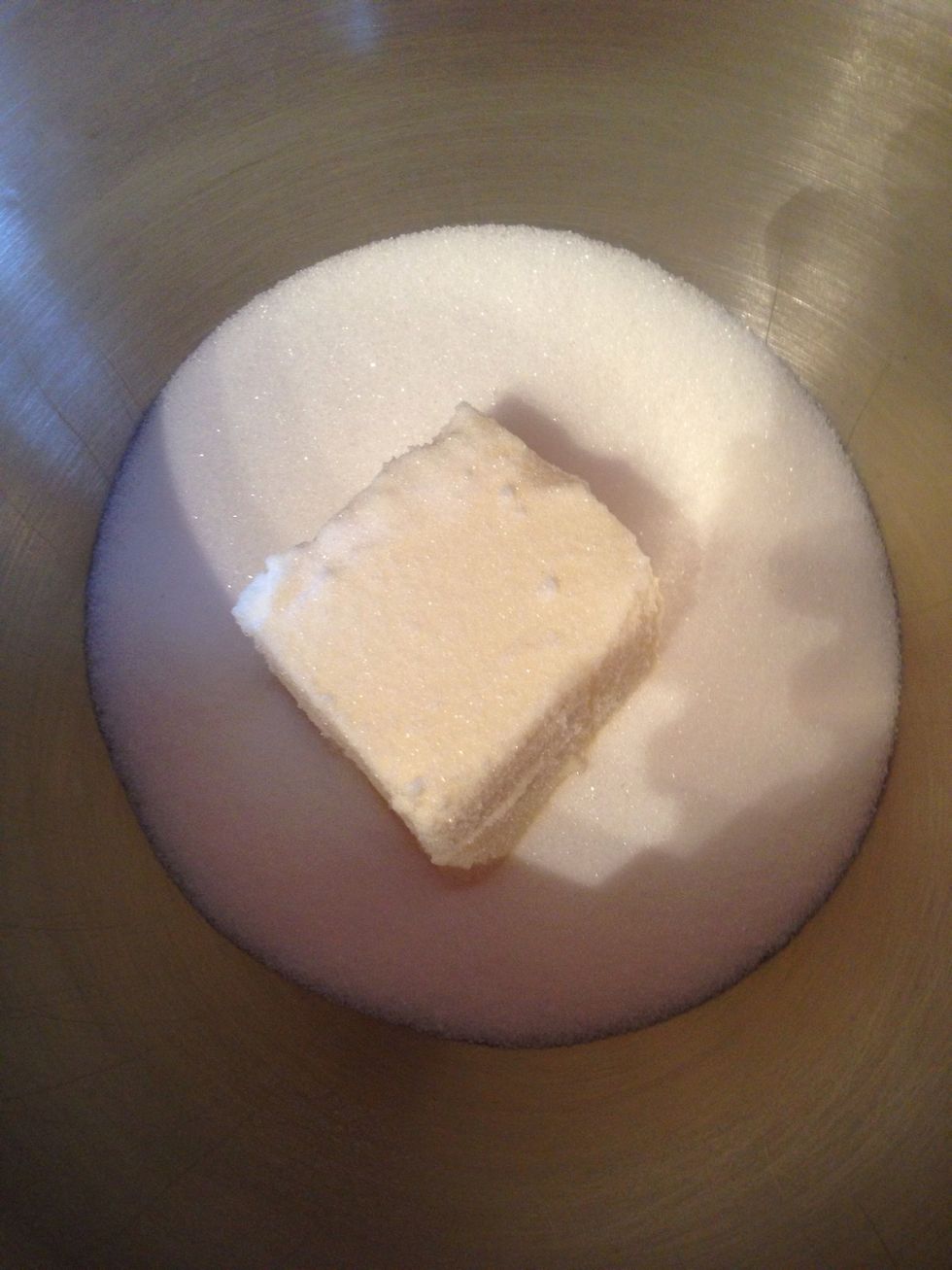 Combine the sugar and softened butter.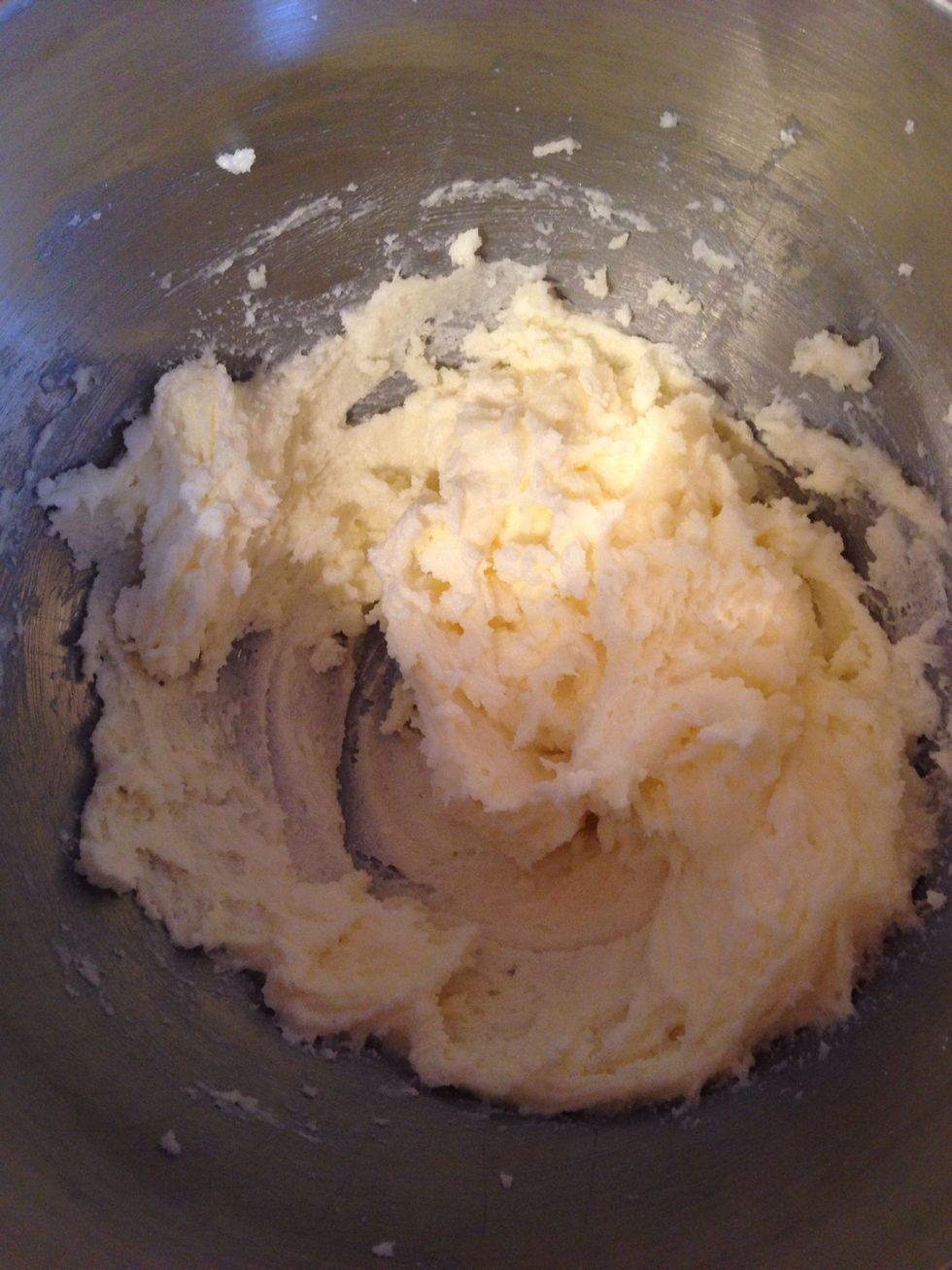 Thoroughly, thoroughly, thoroughly cream together your butter and sugar. The better it's mixed the better the end result will be.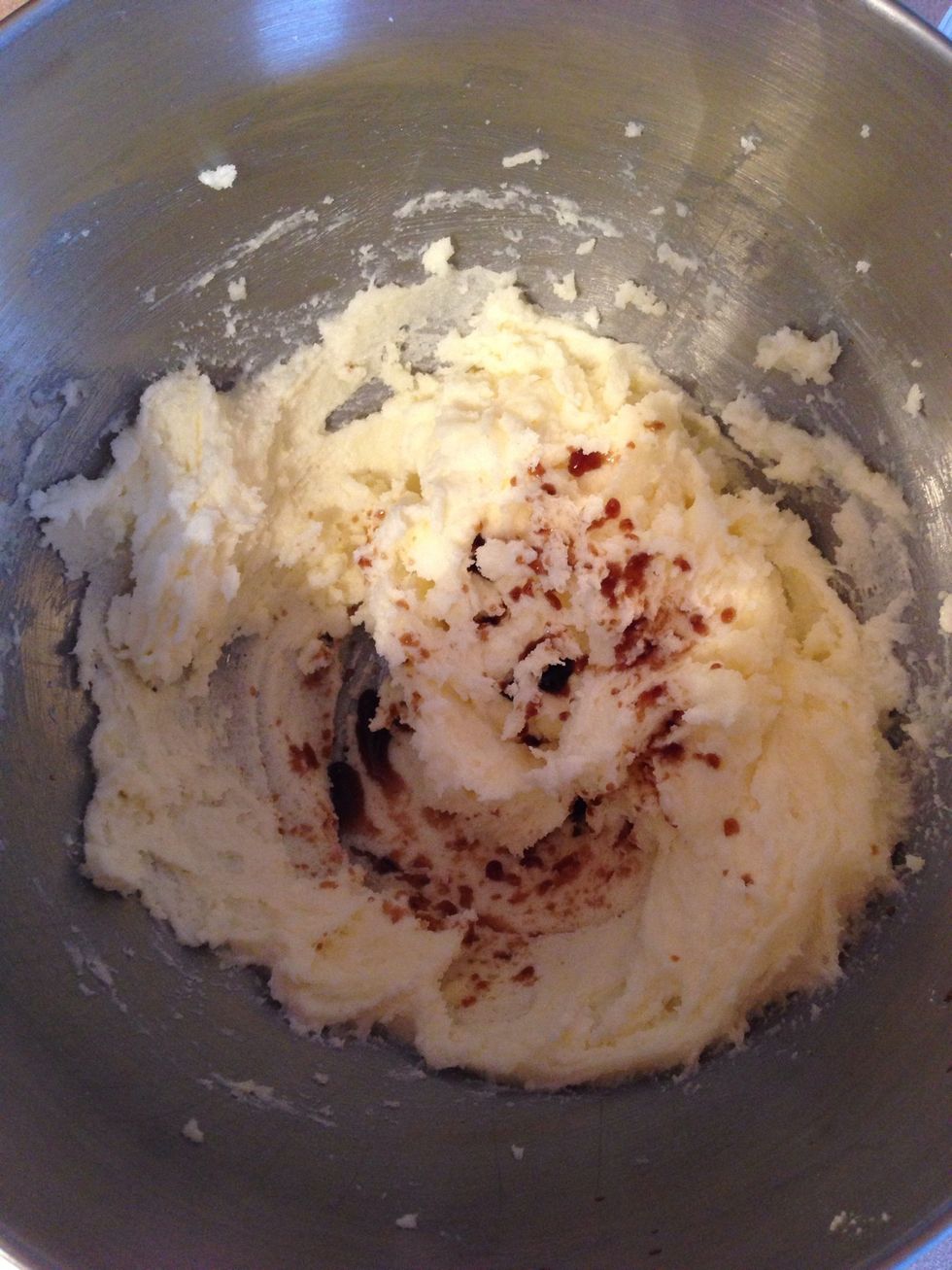 Mix in the vanilla.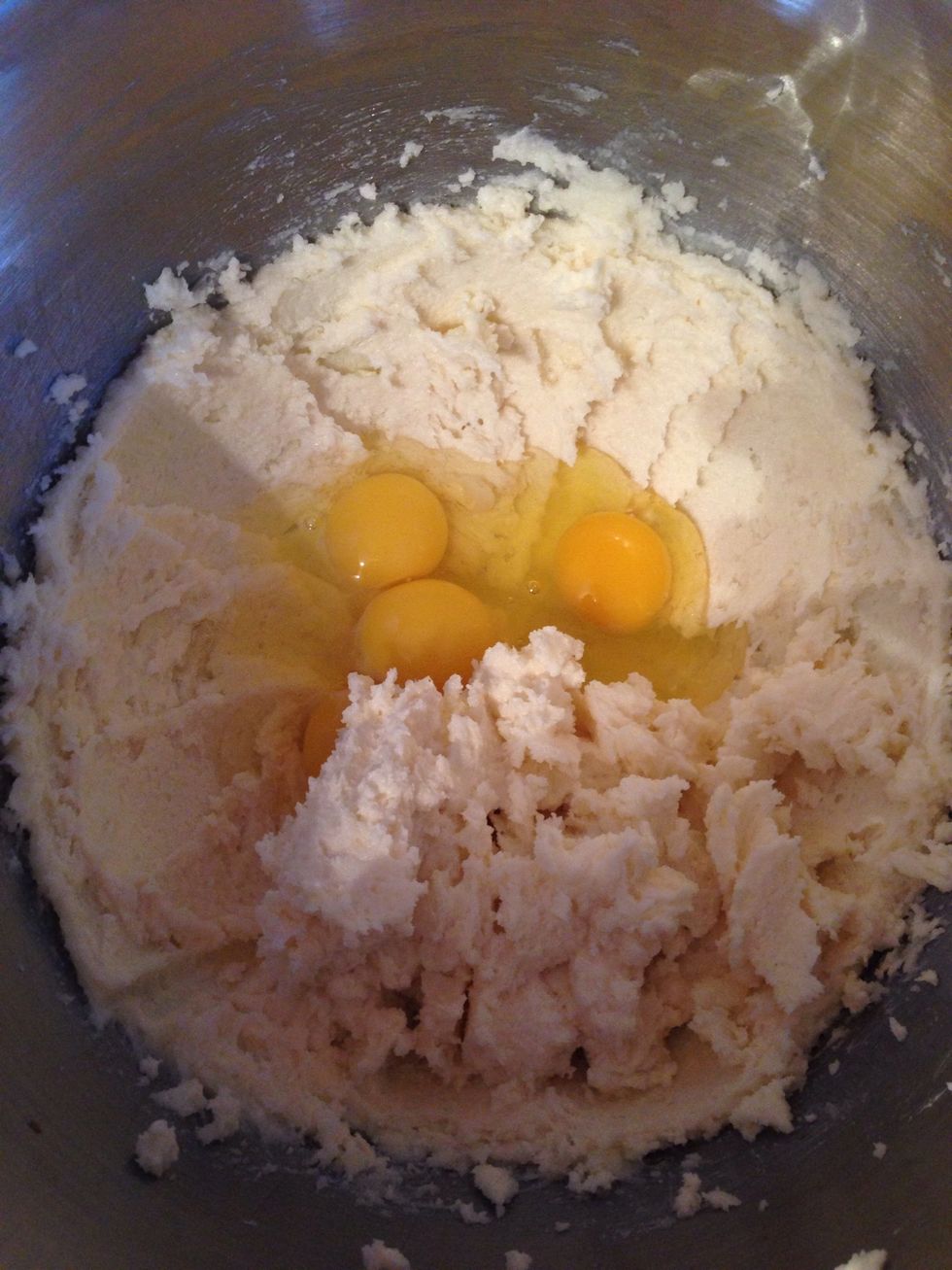 Mix in the eggs.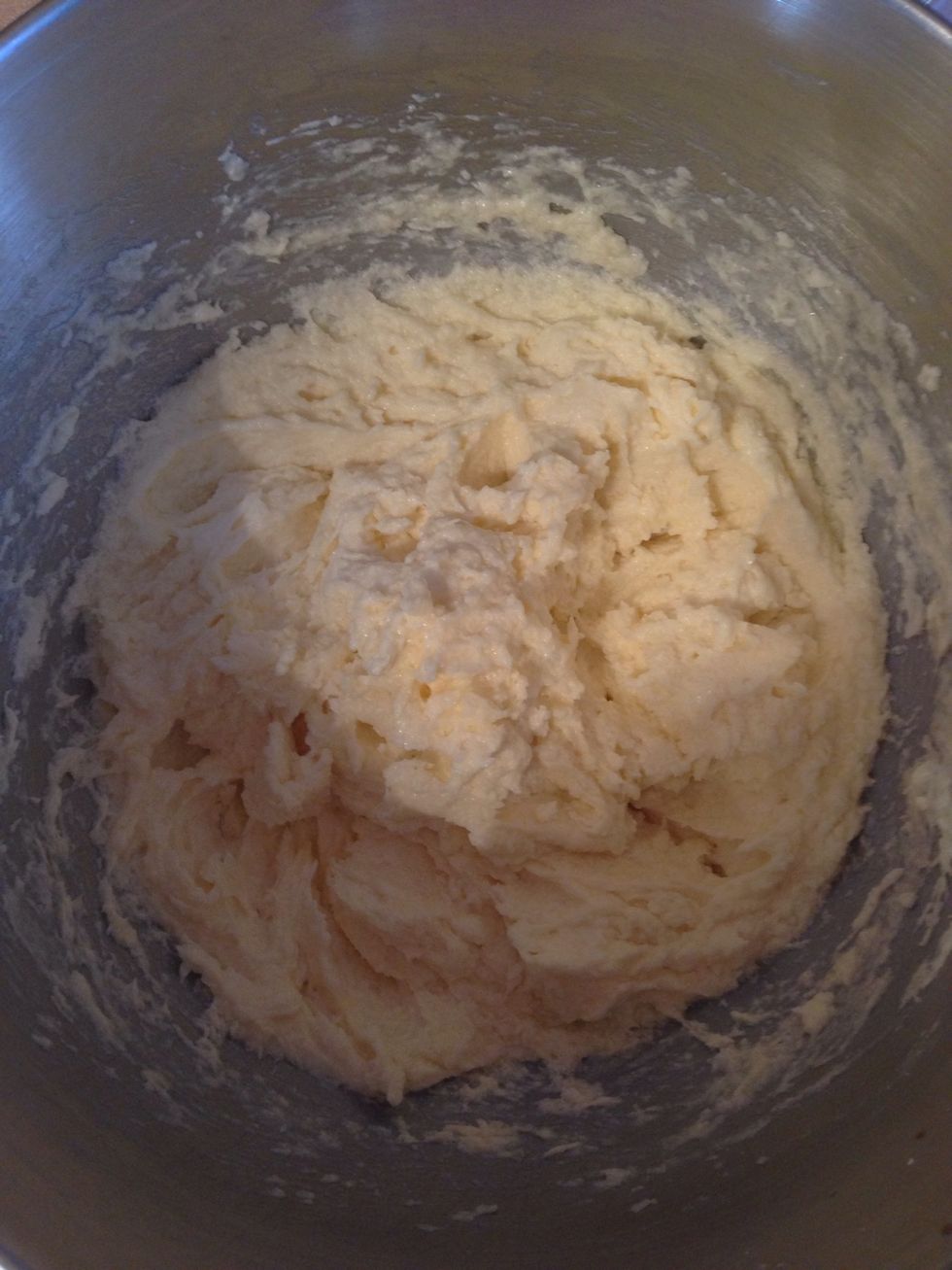 Your end result should be light, fluffy, and creamy.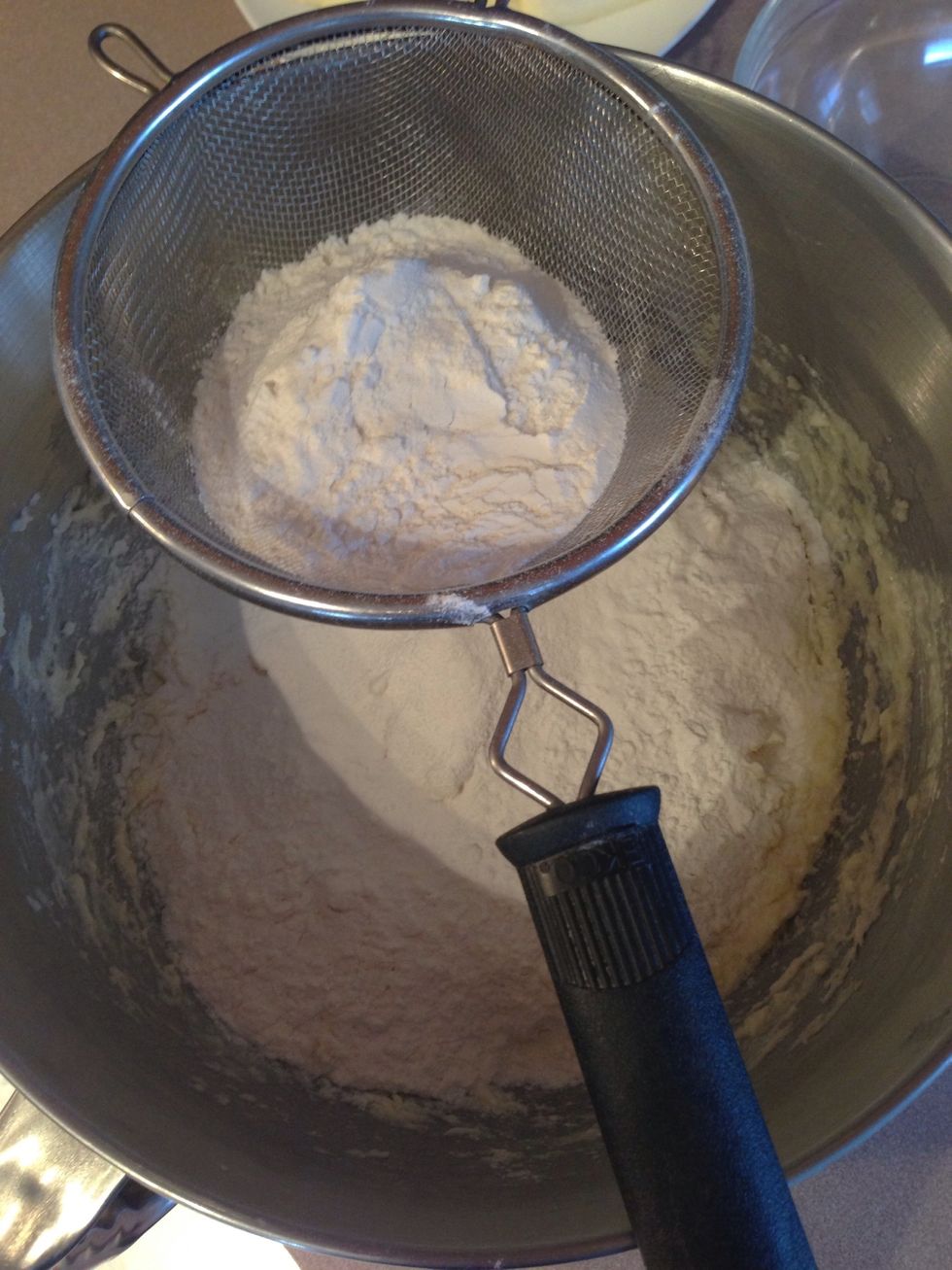 Assemble your dry ingredients and sift in to the liquid ingredients one cup at a time. Mixing together thoroughly in between each cup added.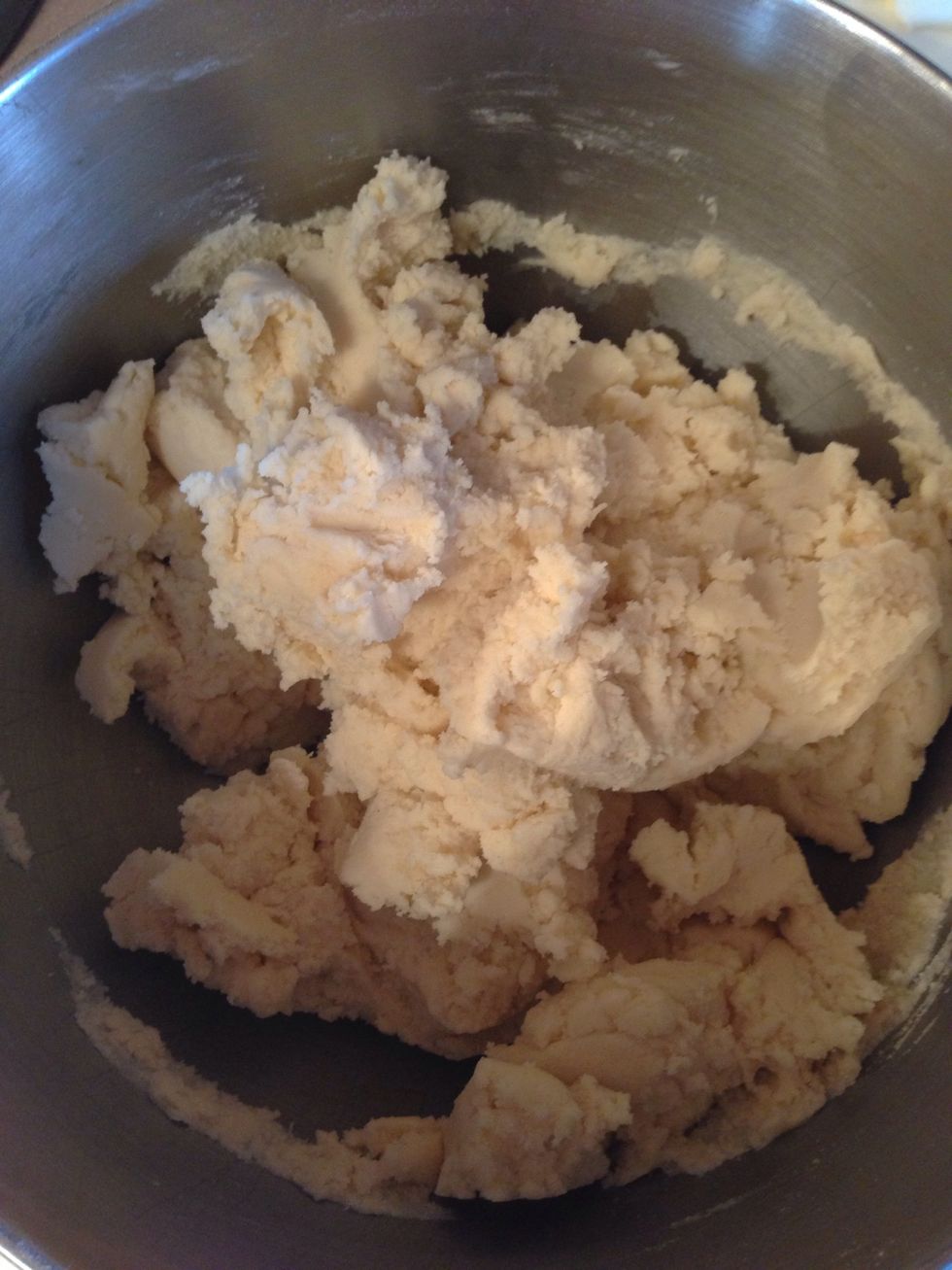 The dough should resemble this.
Chill the dough for at least an hour.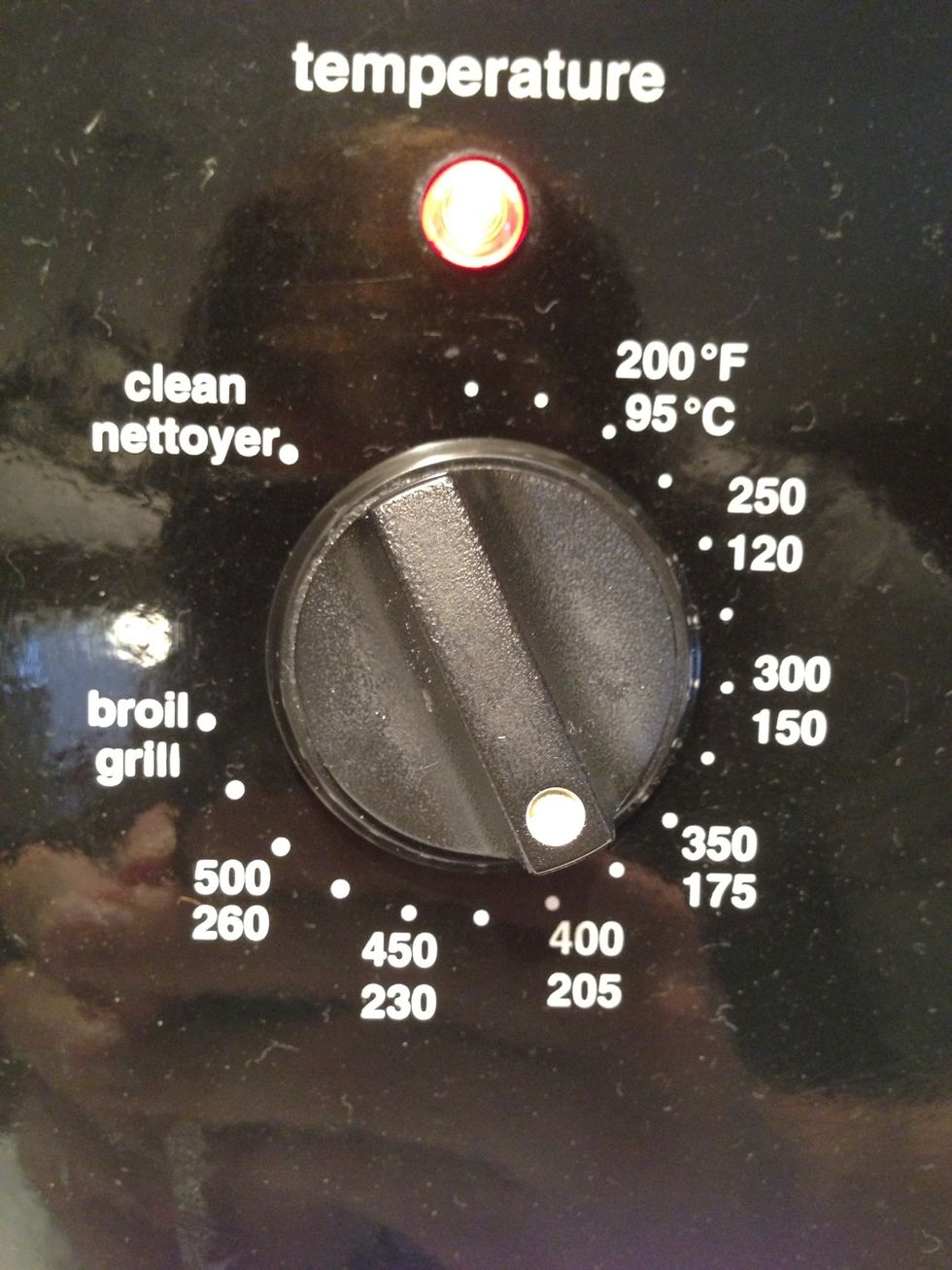 Preheat the oven to 400°f/200°c.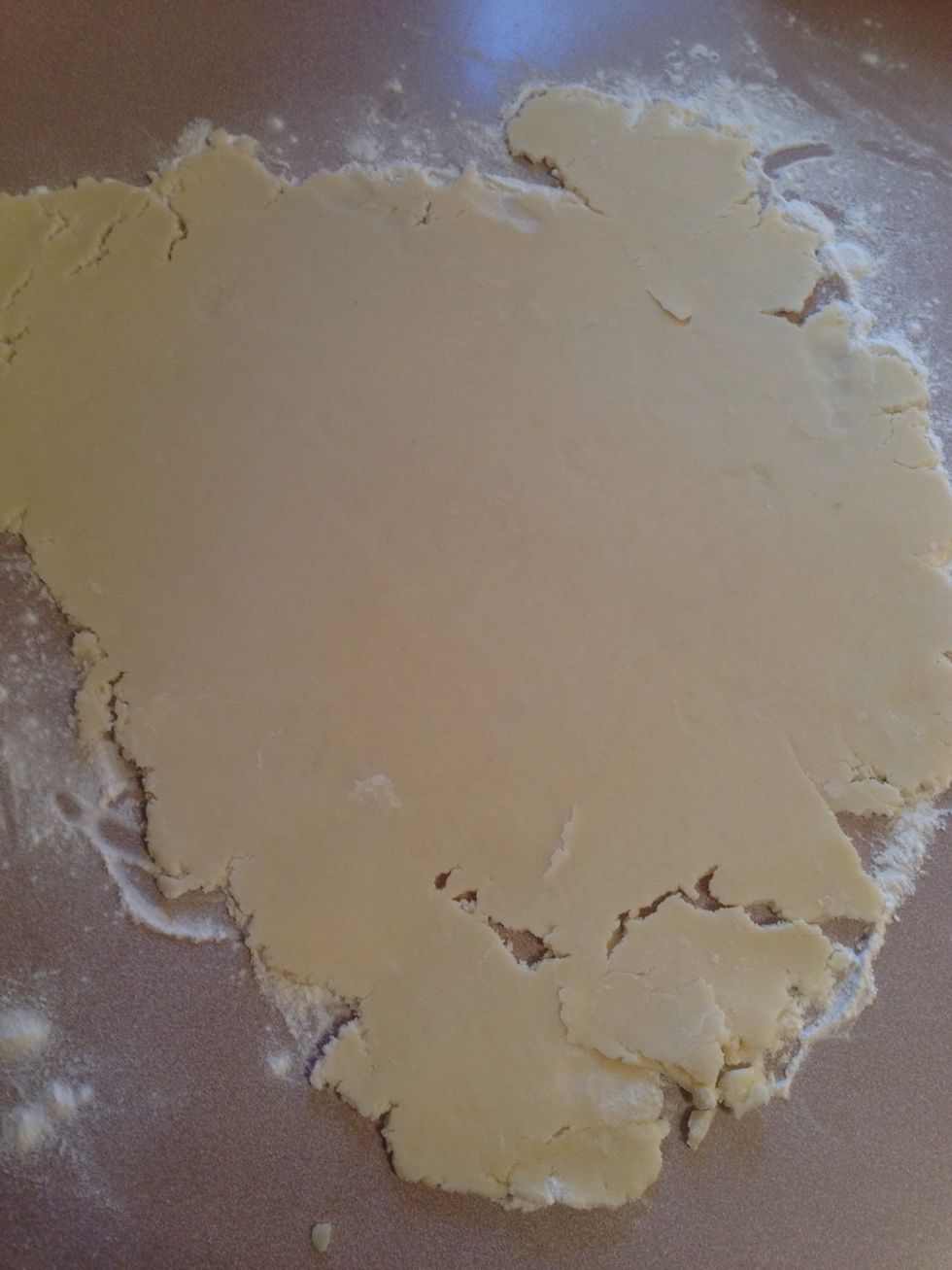 Flour the working area and start rolling out the chilled cookie dough.
Roll the dough out to 1/4" inch thick and cut out shapes using your desired cookie cutter.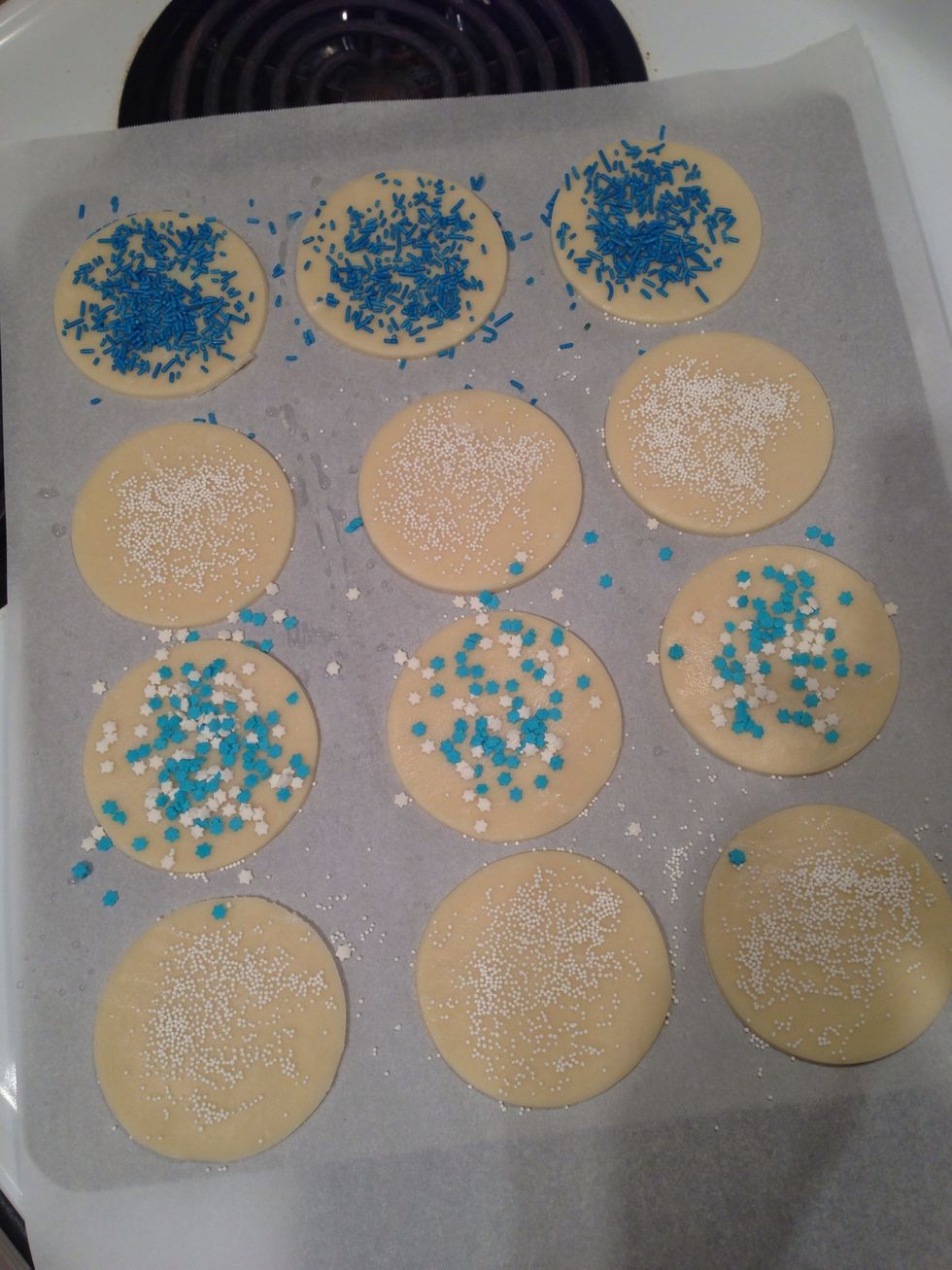 Decorate the cookies using desired sugars and sprinkles. Baked for 8-10 minutes. The cookies should have a light golden color.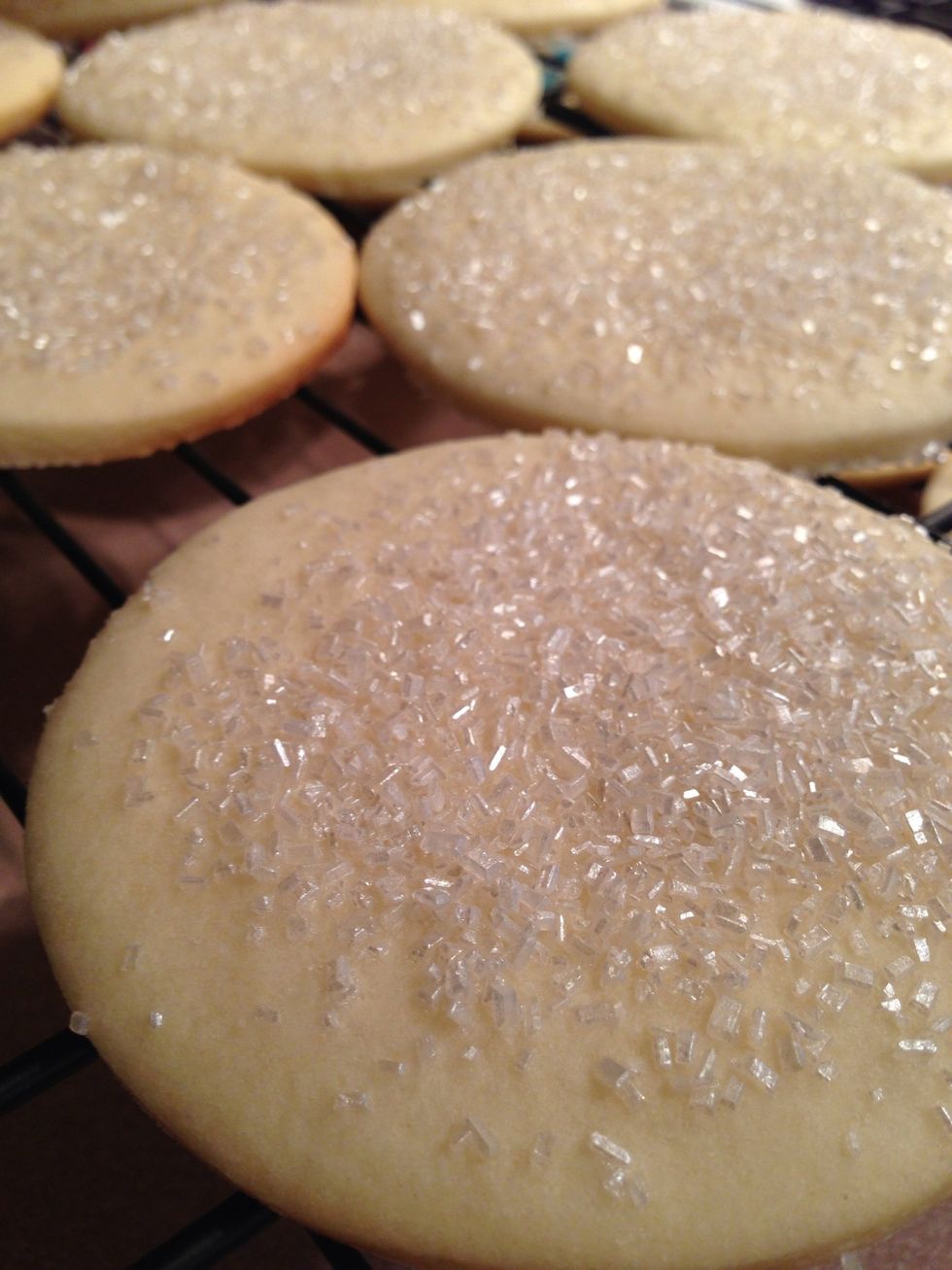 Simple and beautiful.
1/2c Butter, softened (cannot stress that enough!!!)
2.0c White sugar
4.0 Eggs
1.0tsp Vanilla
5.0c Flour
2.0tsp Baking powder
1.0tsp Salt
Cookie sheets
Rolling pin
Assorted cookie cutters
Assorted sprinkles for decorating
Parchment paper
Jordan Monkman
I have fair too much creativity and imagination to ever settle for living a normal life.