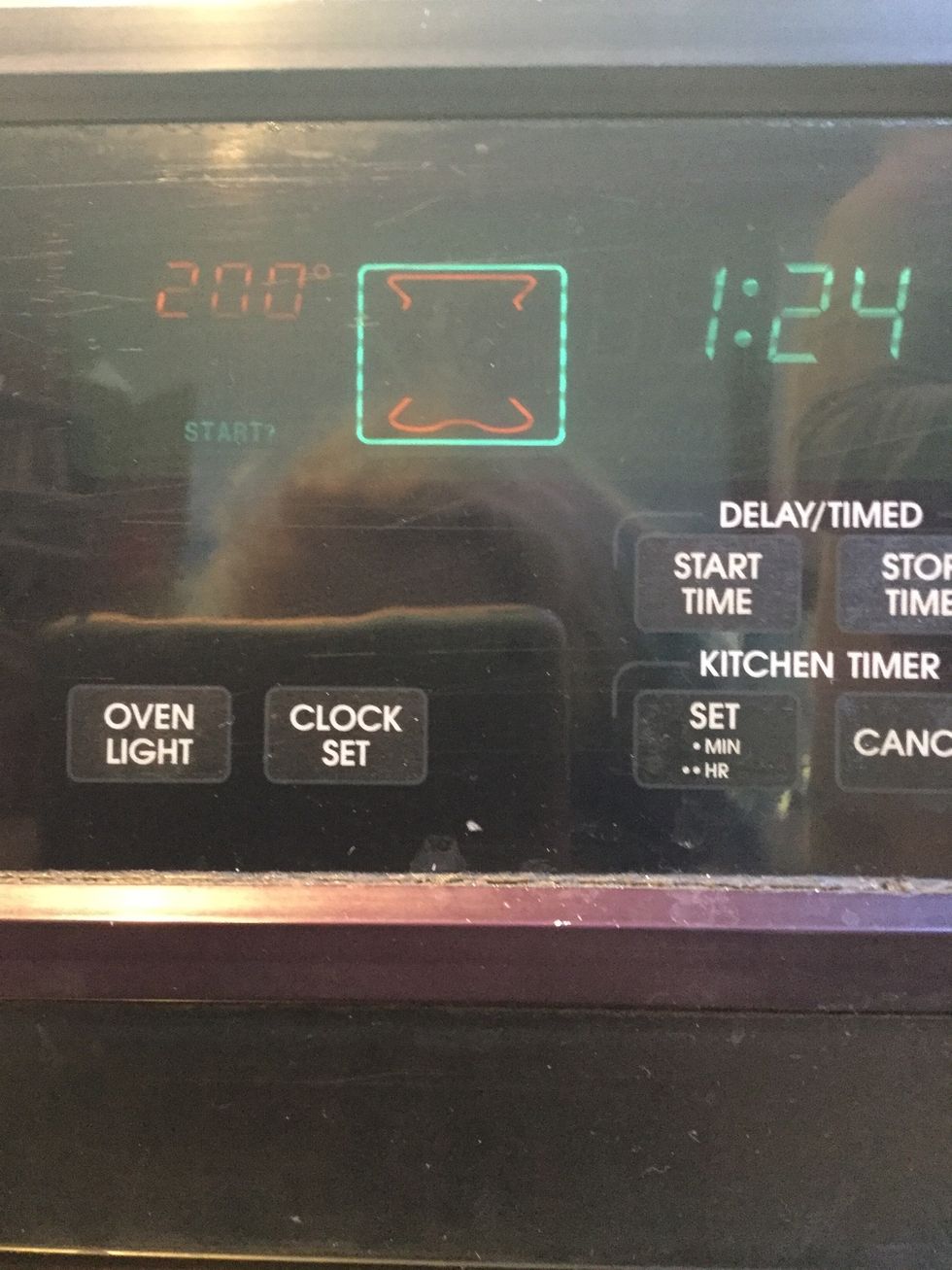 Start by setting the oven to 200 degrees C ( 400 degrees F )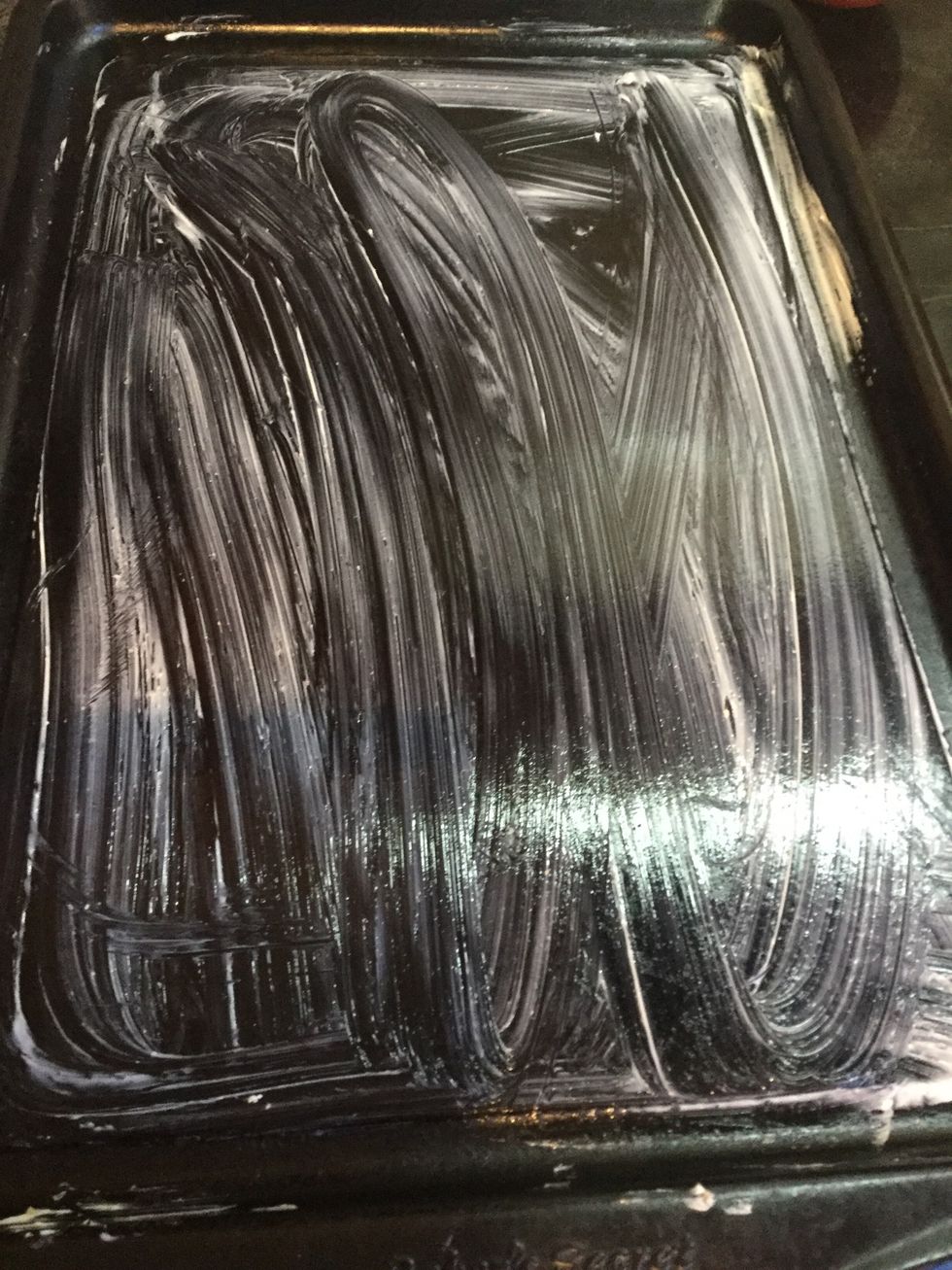 Spray a baking sheet ( or butter it if spray not available )
And 3 cups of flour
Add 1/2 cup of sugar
Add 5 tsp of baking powder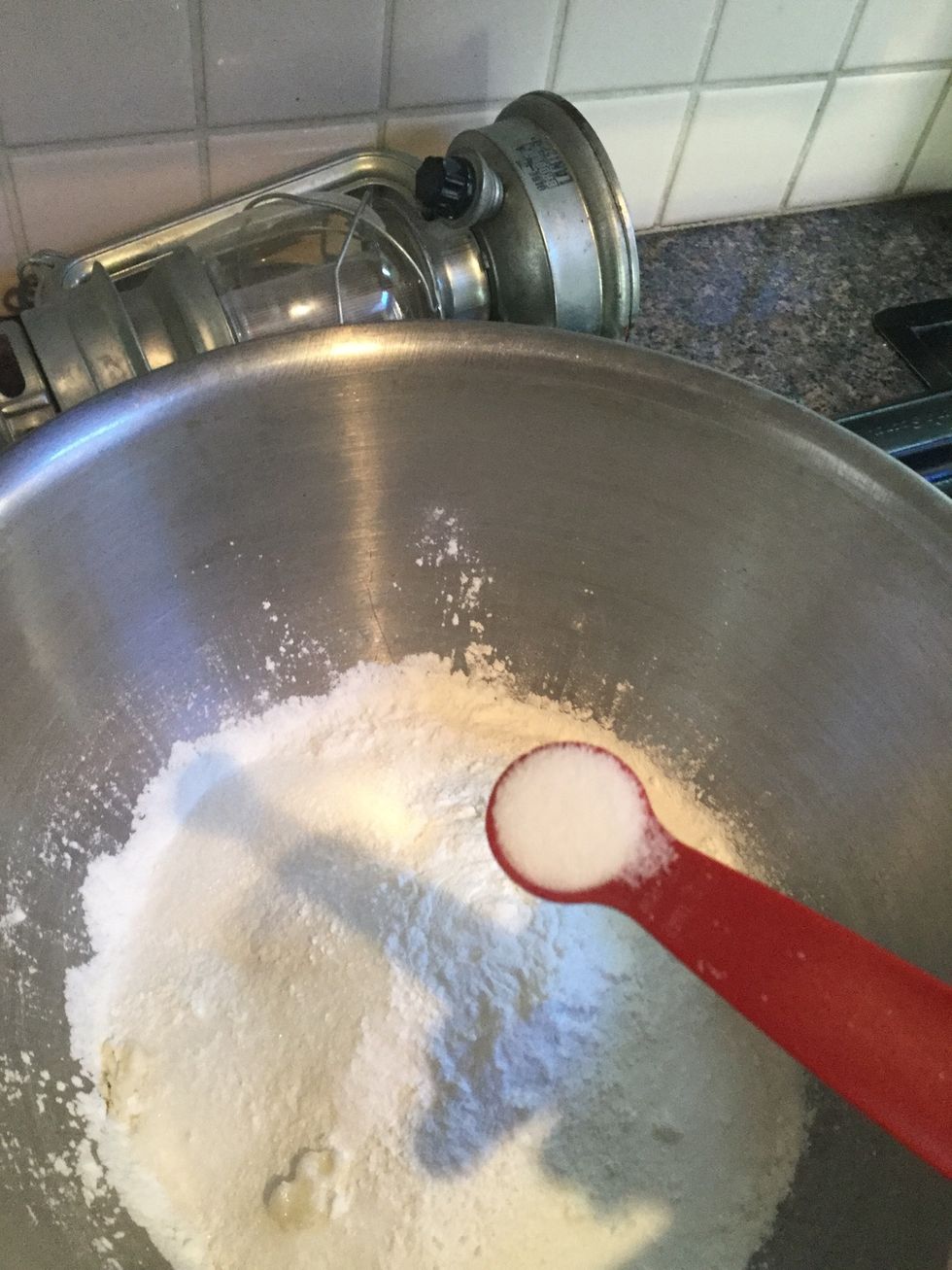 Add 1/2 tsp of salt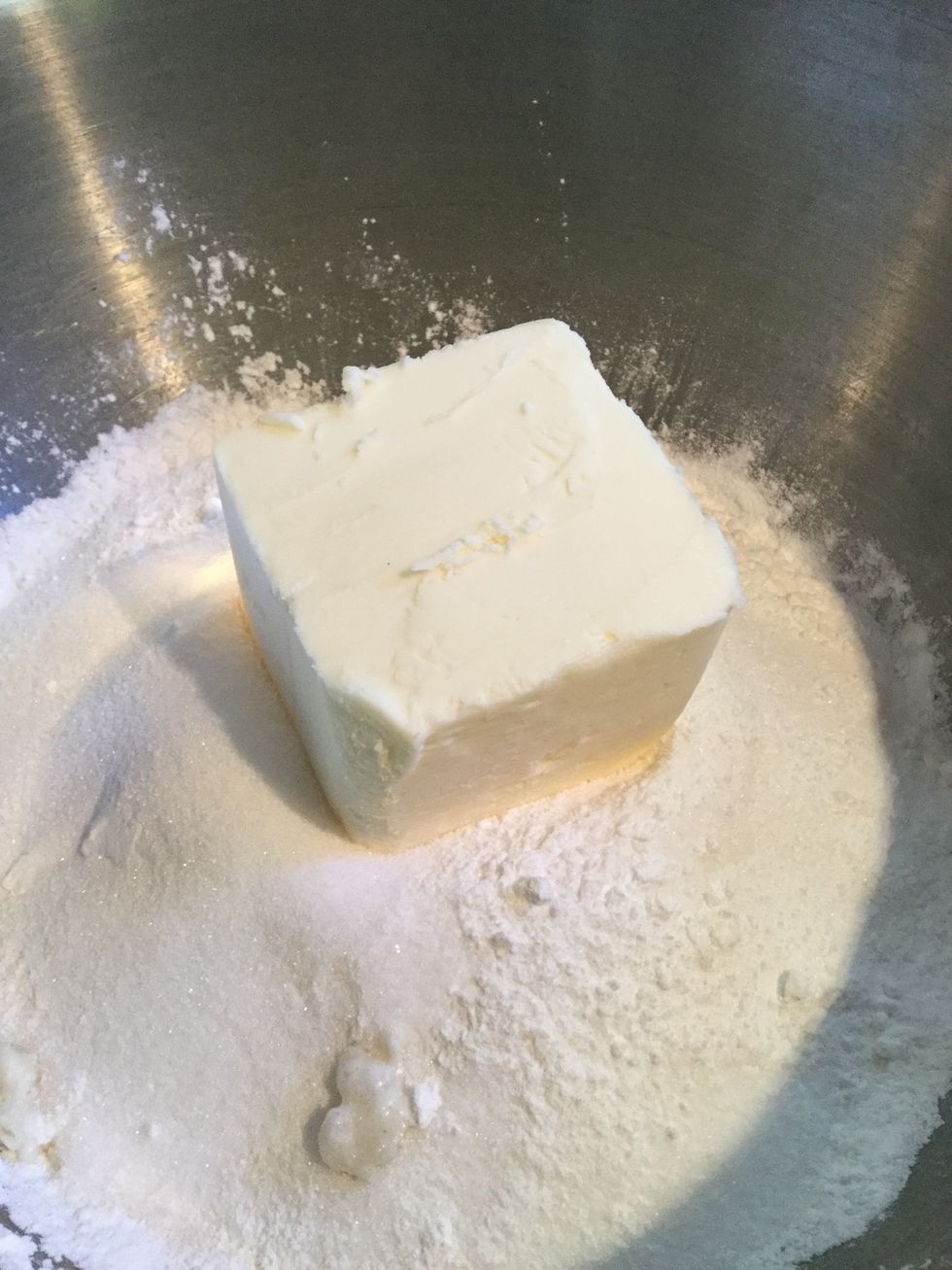 Add 3/4 of butter ( it helps if you leave it in the sun for about 10 minutes or microwave for 30 seconds)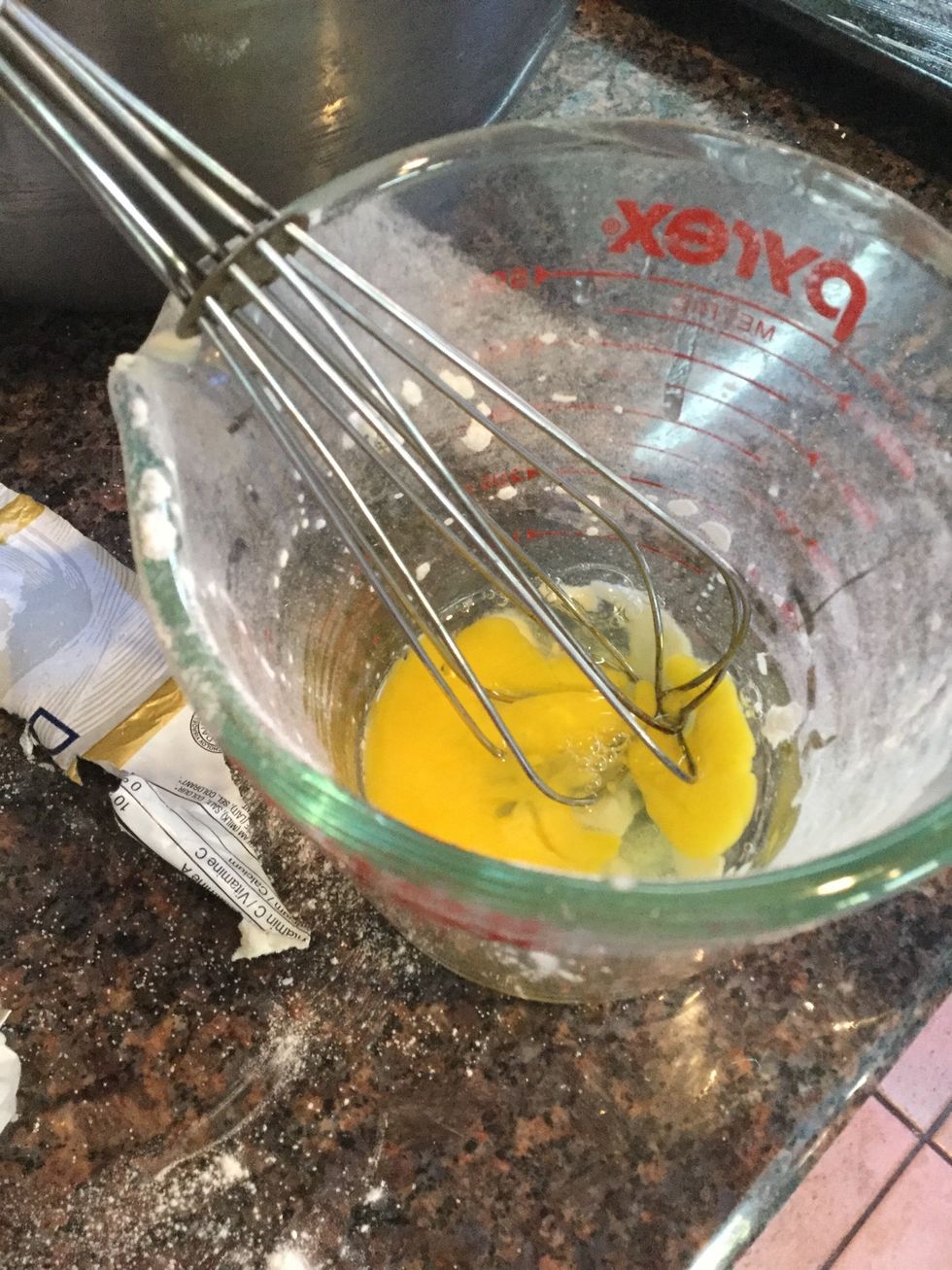 Crack and beat 1 egg into a measuring glass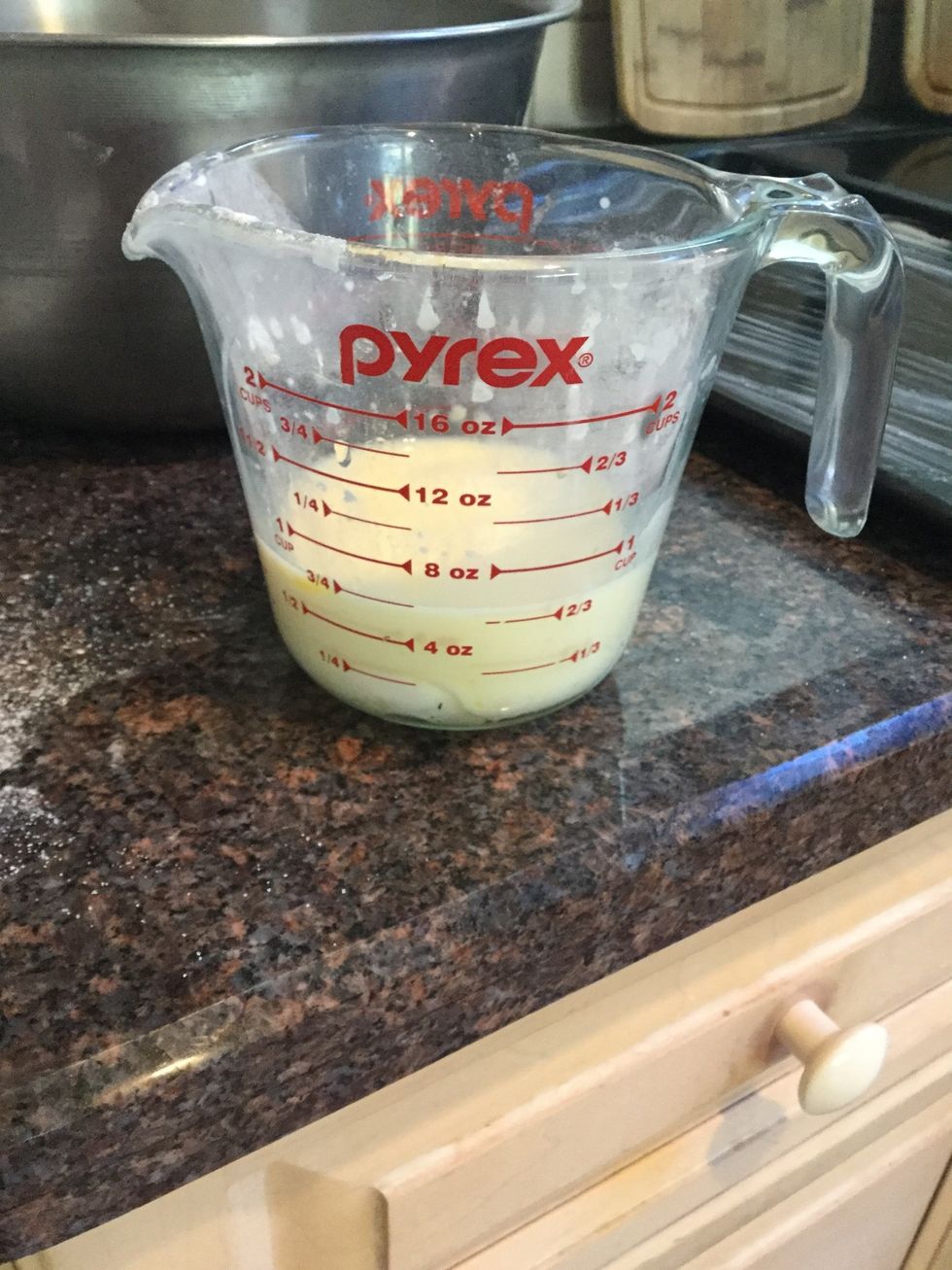 Add 3/4 cup milk and stir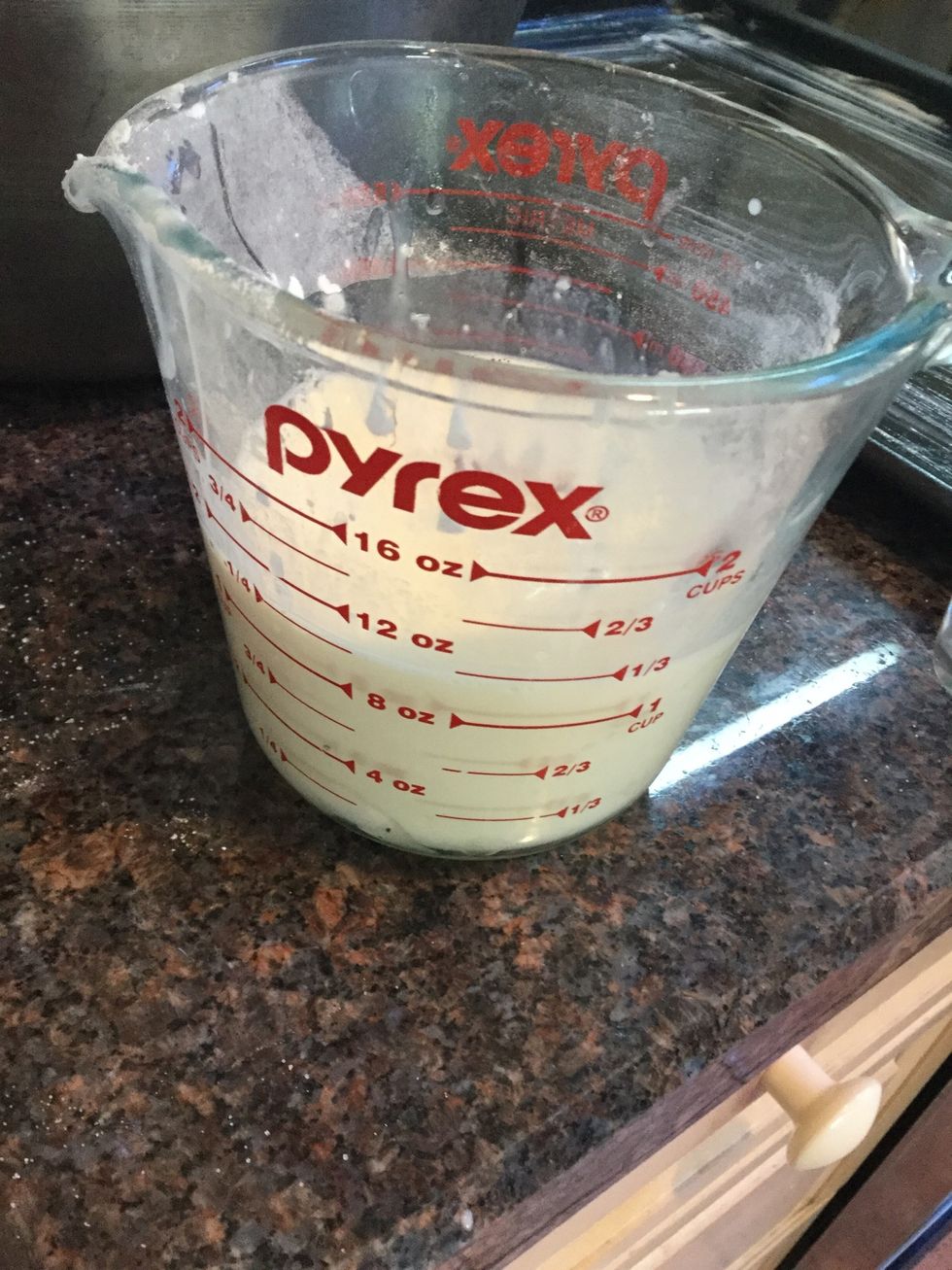 Add 1/4 cup half and half cream and stir
Stir flour mixture until it has this consistency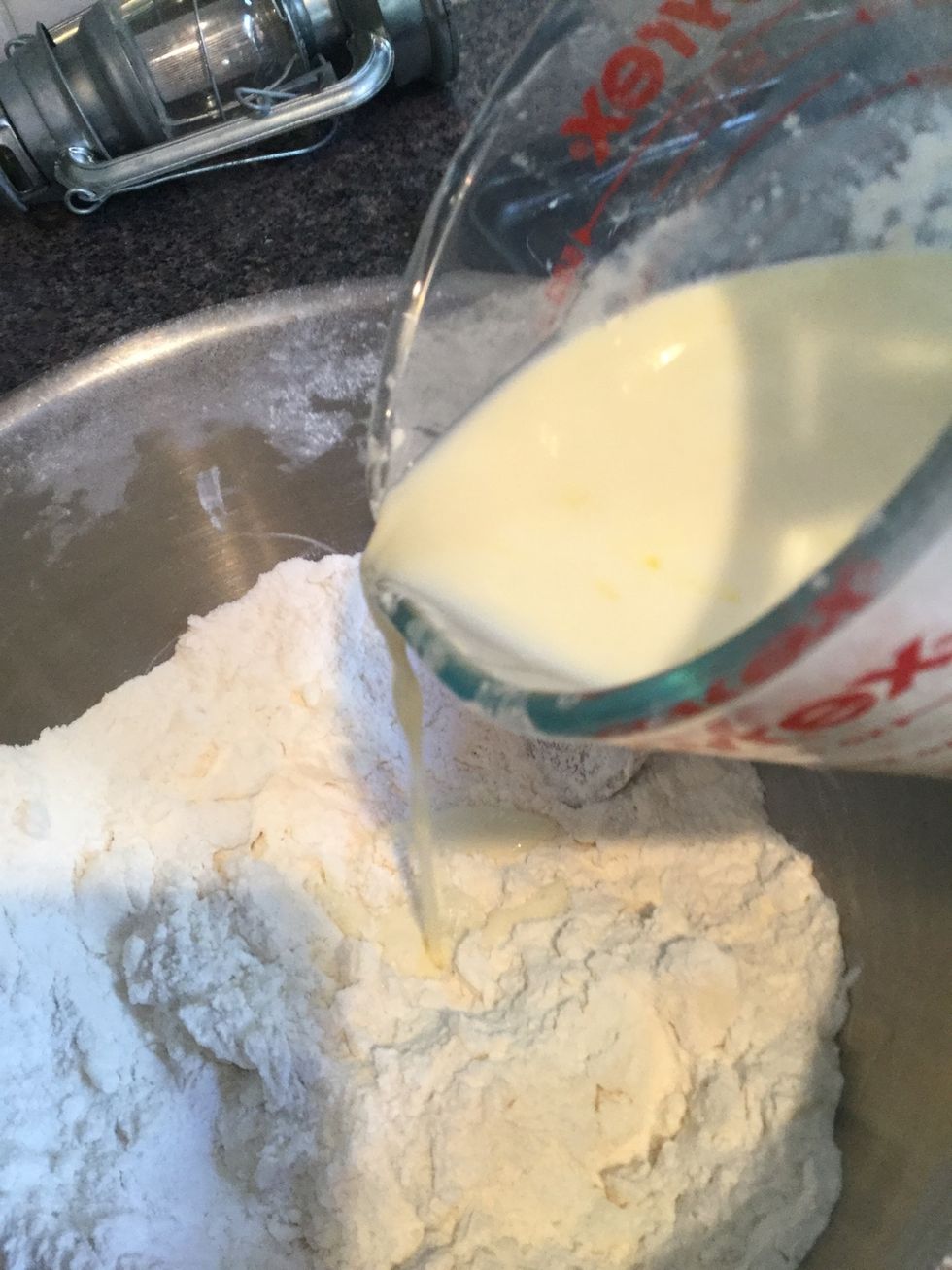 Start adding the milk mixture in slowly. You do not need to use all of the mixture, I used about 3/4 cup of it but it might be different for you, use as much as necessary until the mixture is moist.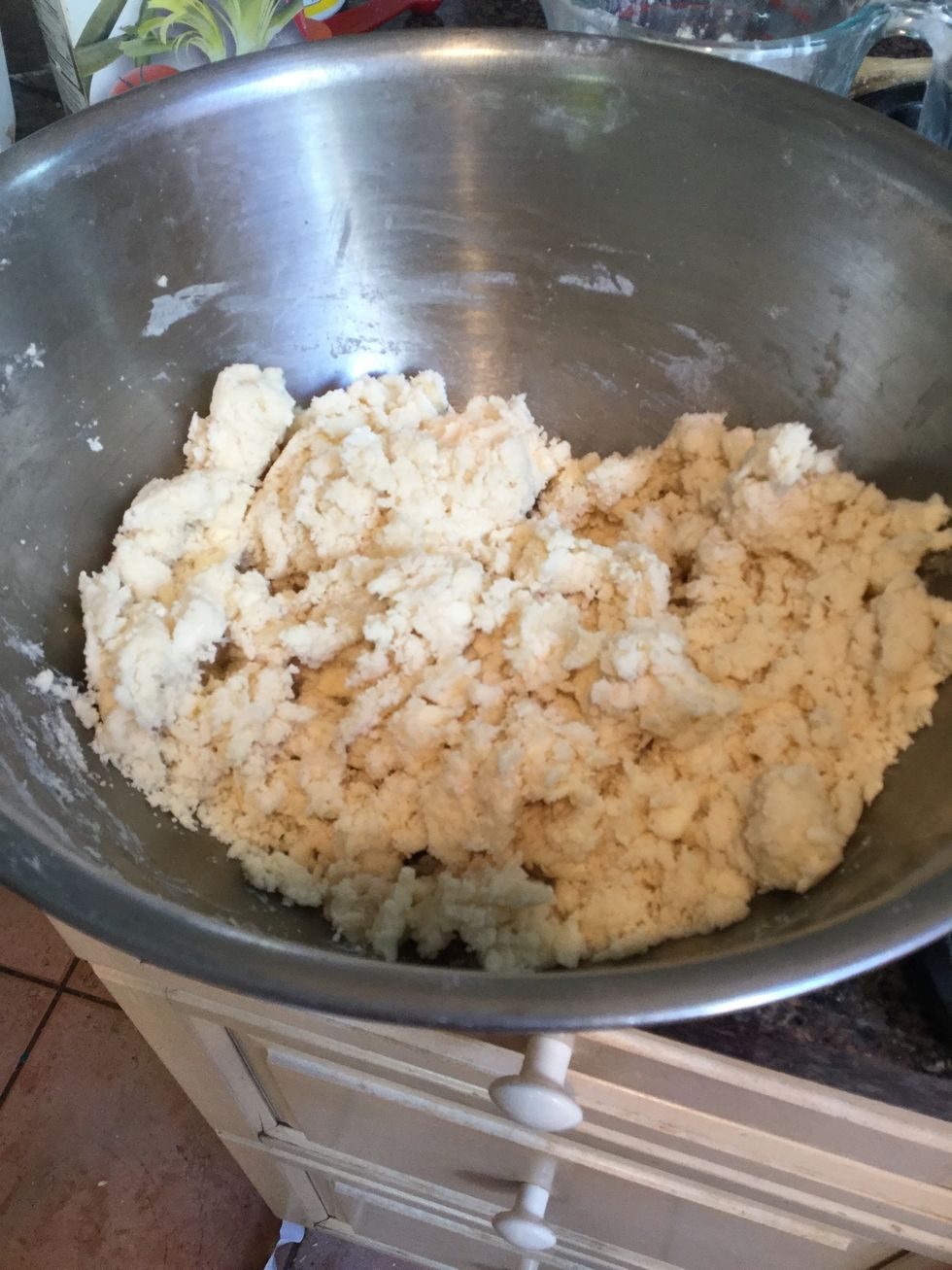 Stir until it looks like this, u may need to use ur hands to nead it.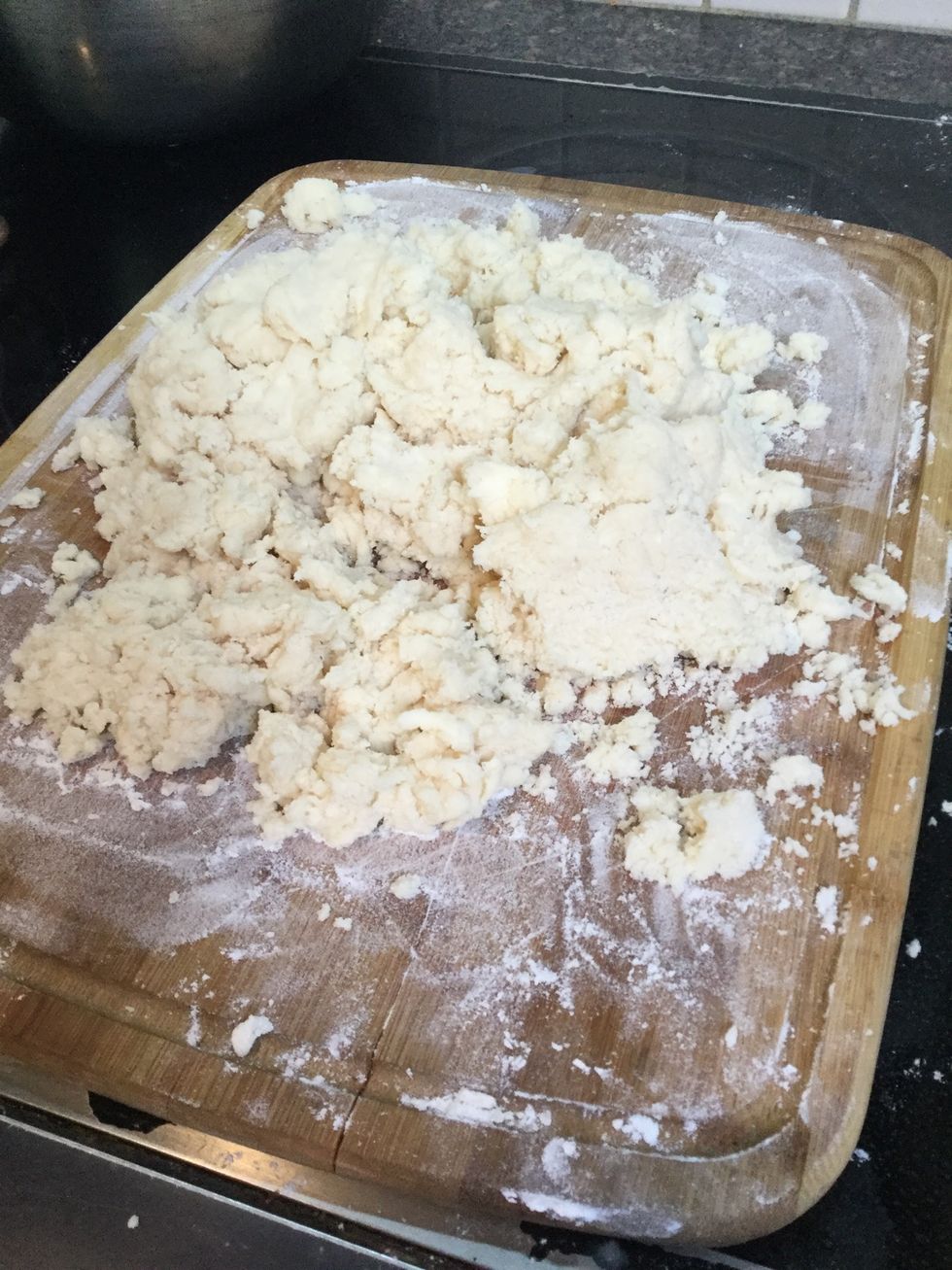 Put the dough on a lightly floured surface
Roll dough into almost a rectangle shape, if you use a rolling pin flour it lightly so the dough does not stick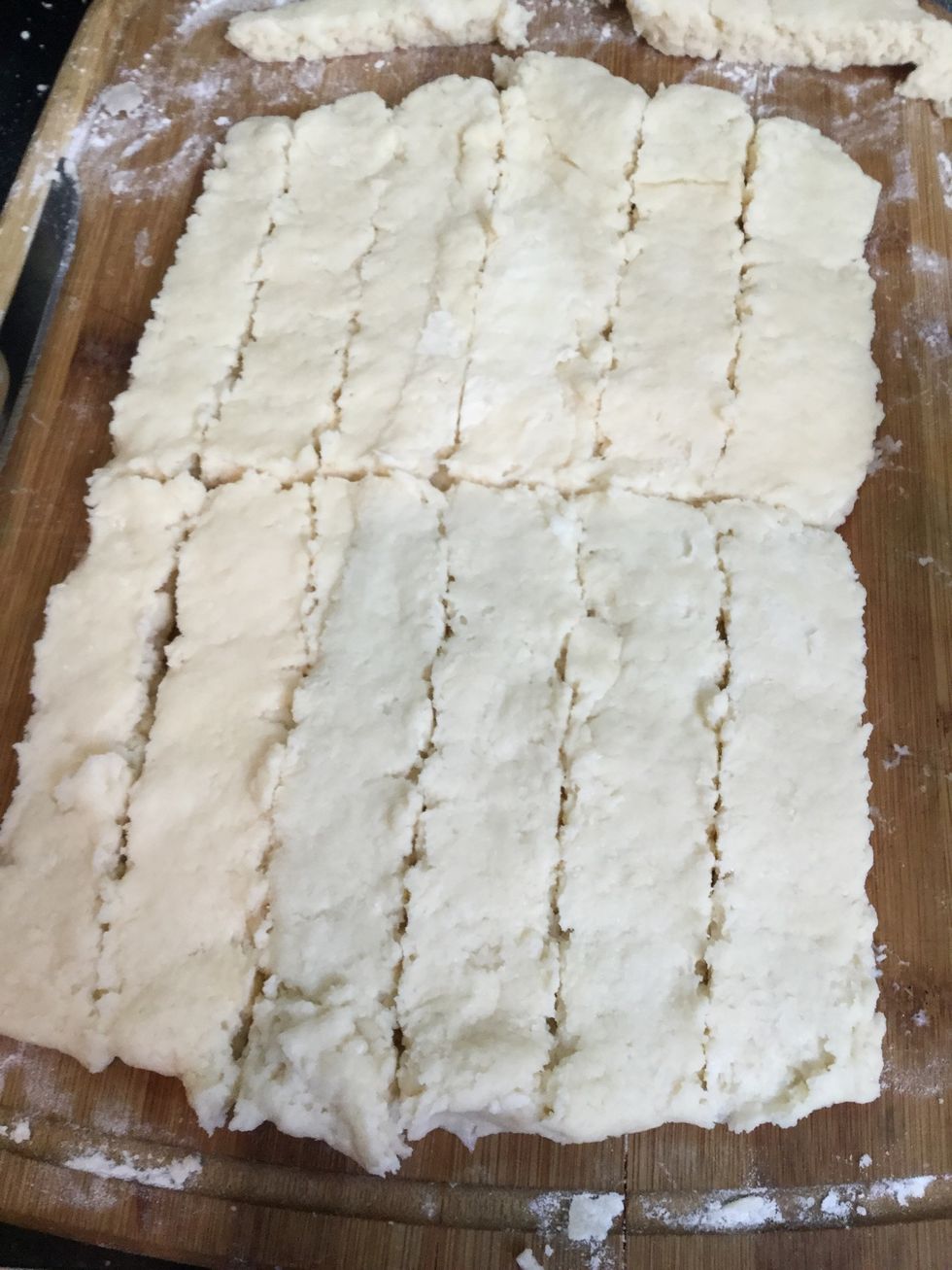 Cut into 12 pieces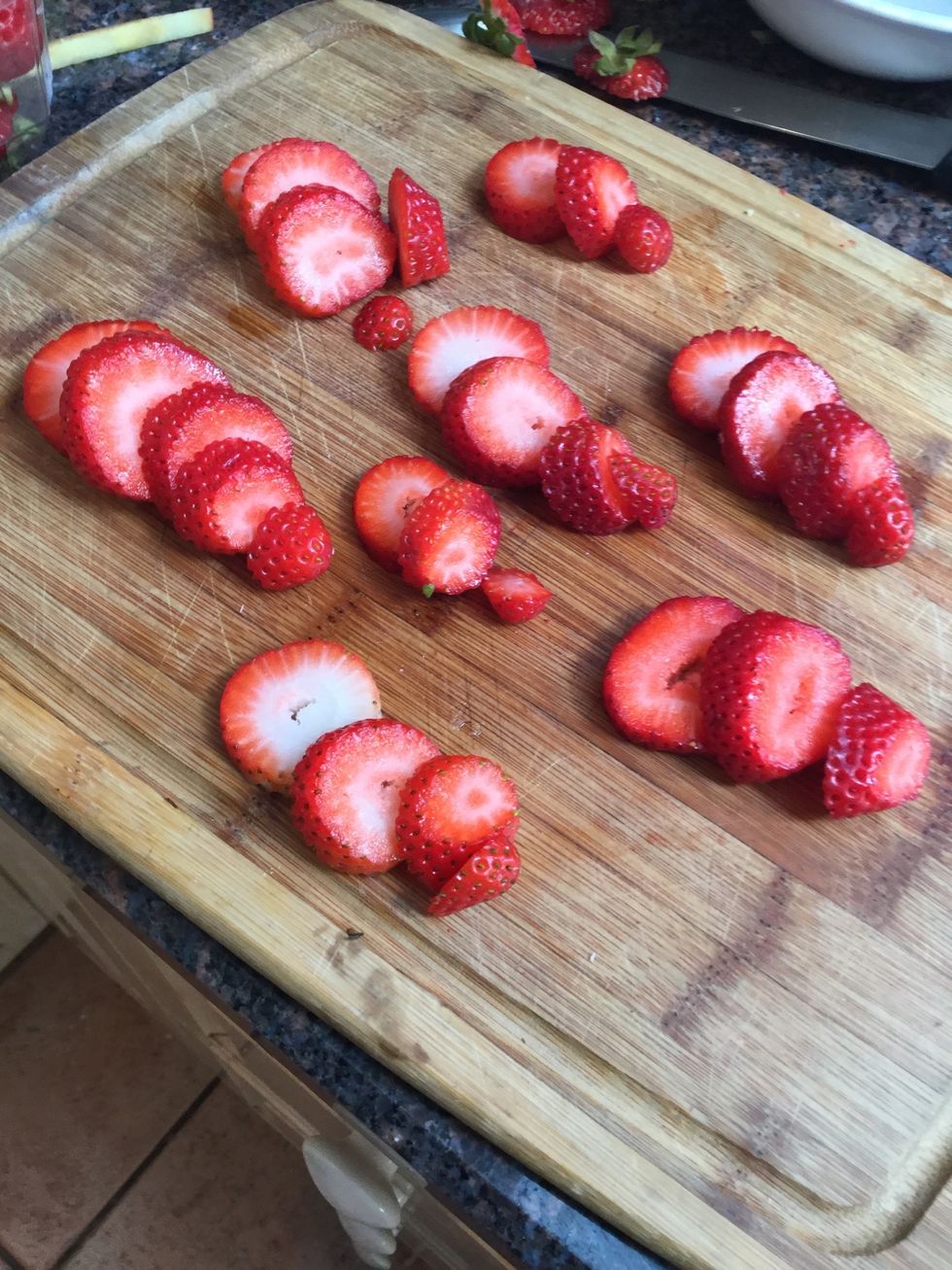 Next cut up the strawberries or other fruit of nuts you might be using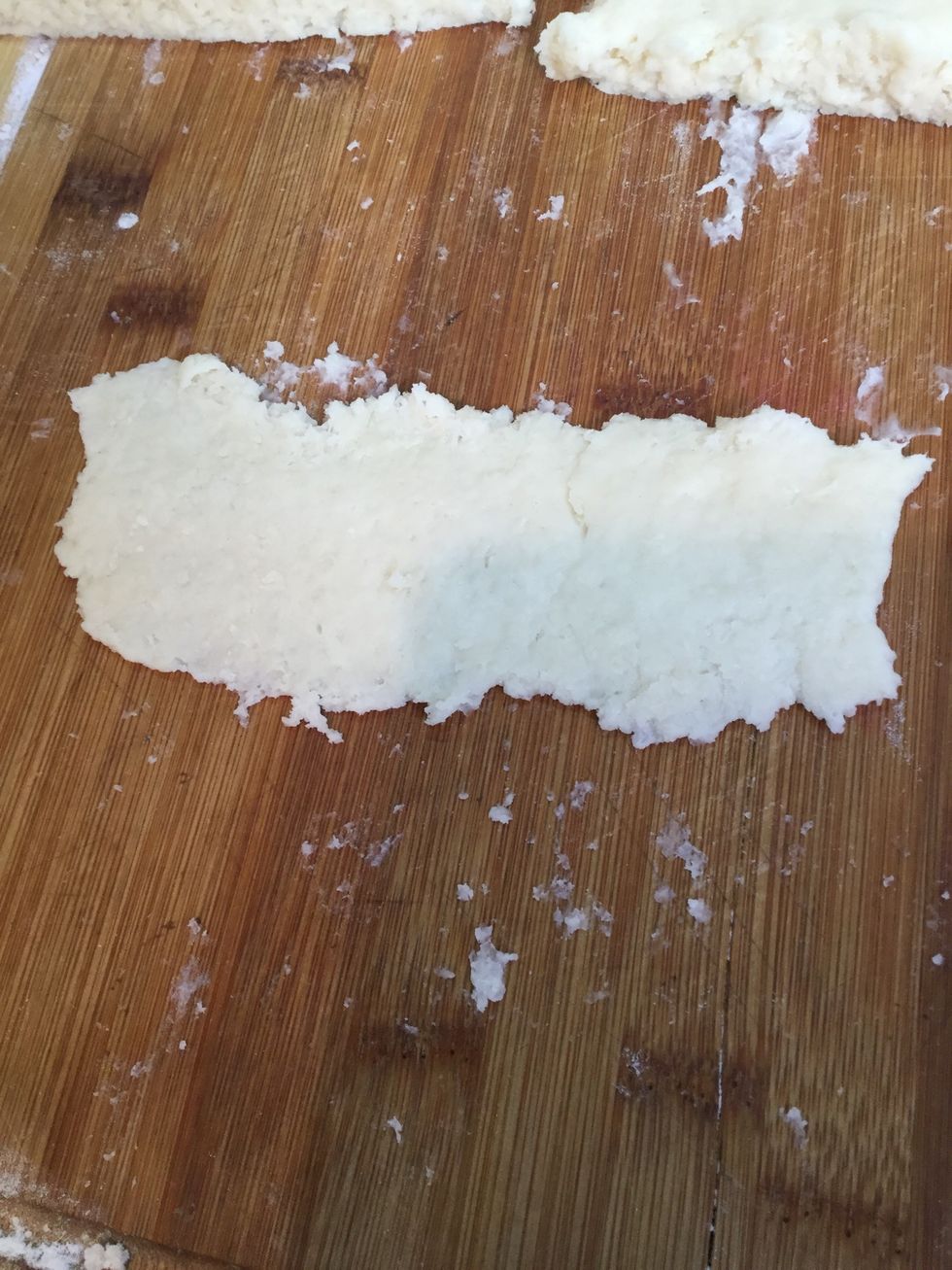 Take your first strip and roll it out so it is wider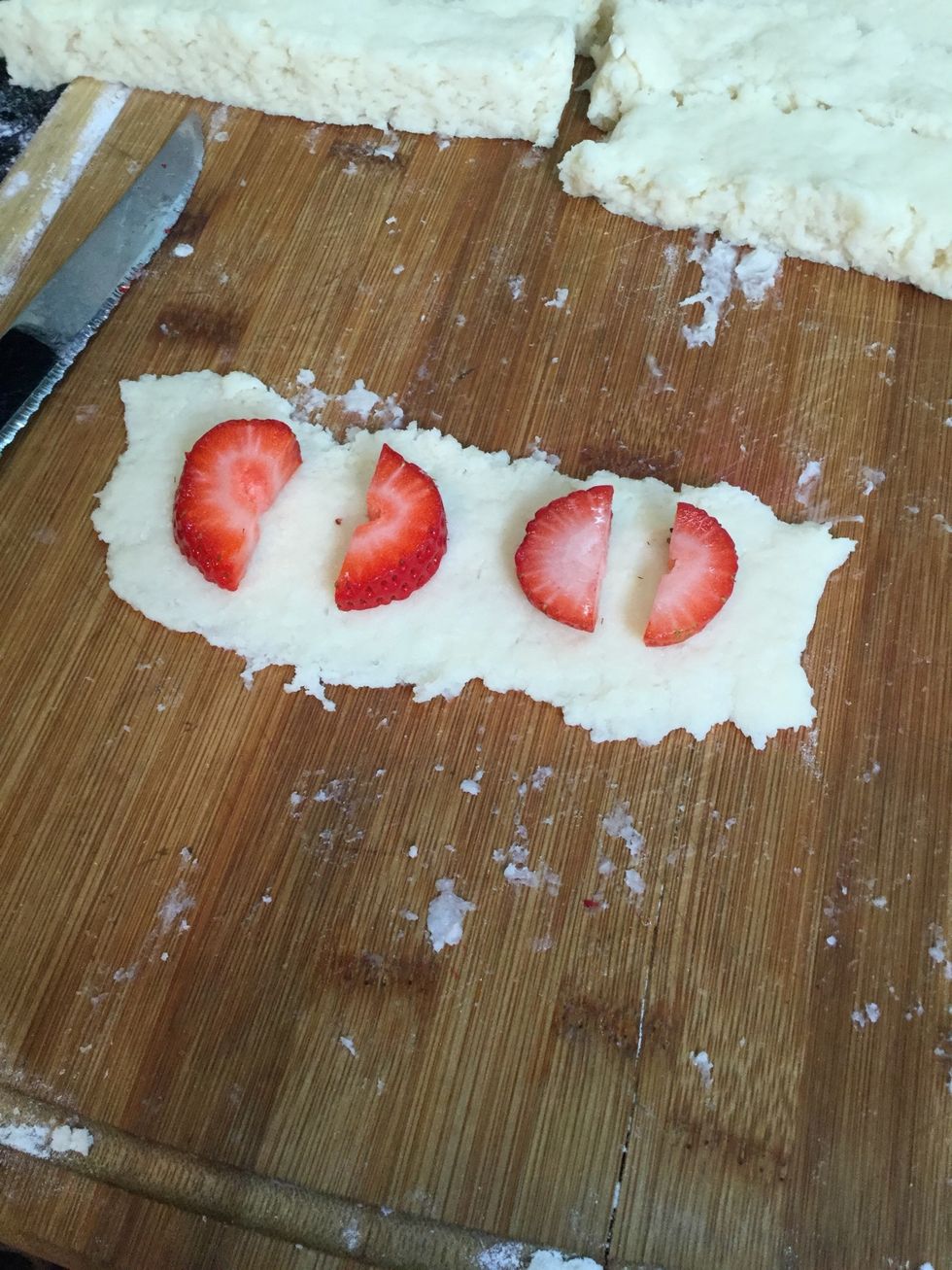 Place however many strawberries or other fruits and nuts you would like on the pastry
Roll it up and tuck in the sides so u can't see inside. Repeat.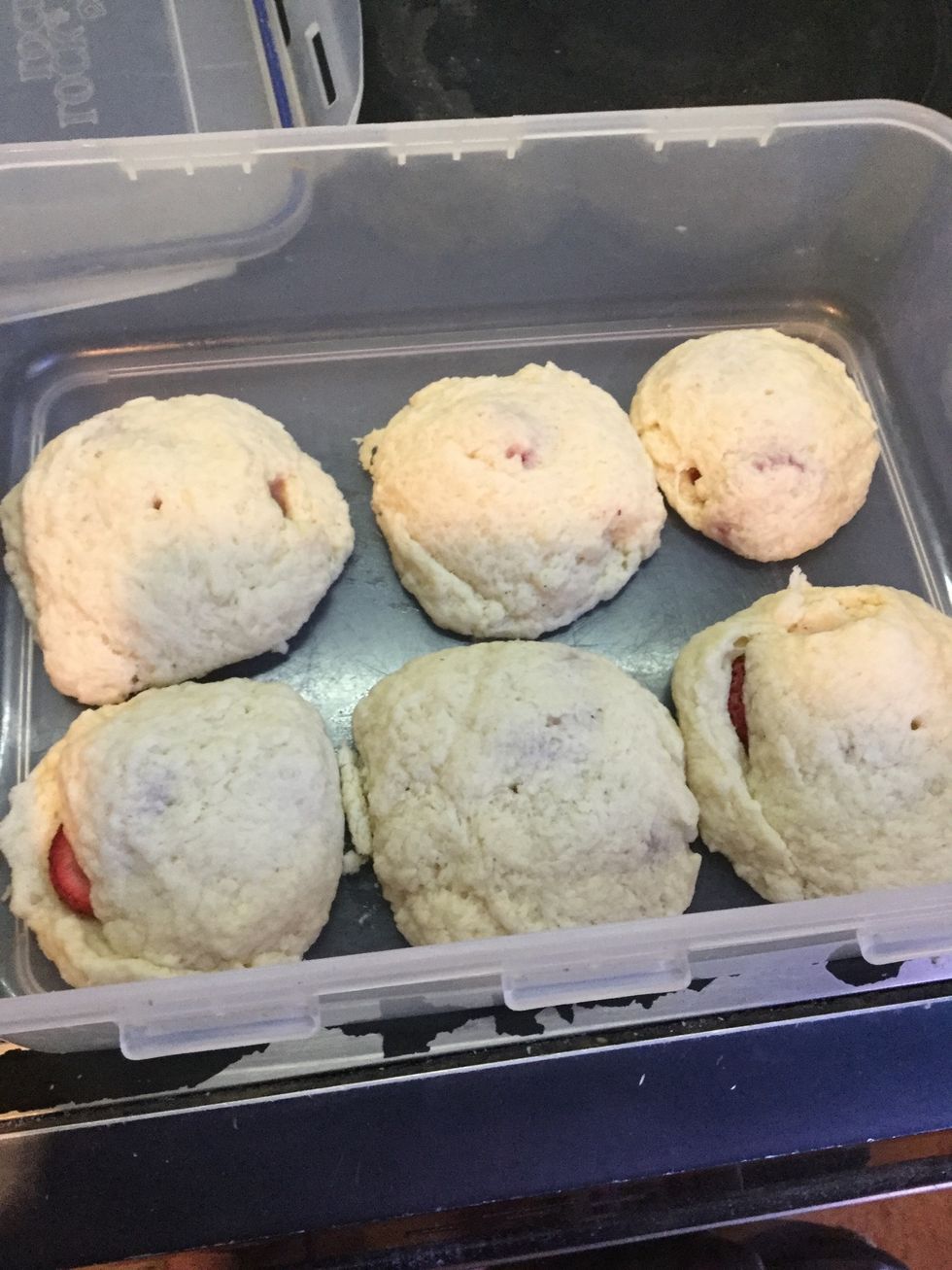 Bake for 1 hour or if your oven goes by degrees F bake for 15 minutes.
Sprinkle with cinnamon and let them cool, now you have a tasty treat for everyday needs😋
3 cups all purpose flour
1/2 white sugar
5 teaspoons baking powder
1/2 teaspoon salt
3/4 cup butter
1 egg
3/4 cup milk
1/4 cup half and half cream
Strawberries
Sinnamon