How to bake strawberry pecan honey muffins
These are crumbly and moist, similar to the texture of cornbread with that honey sweet taste! Yield 12 Muffins.
26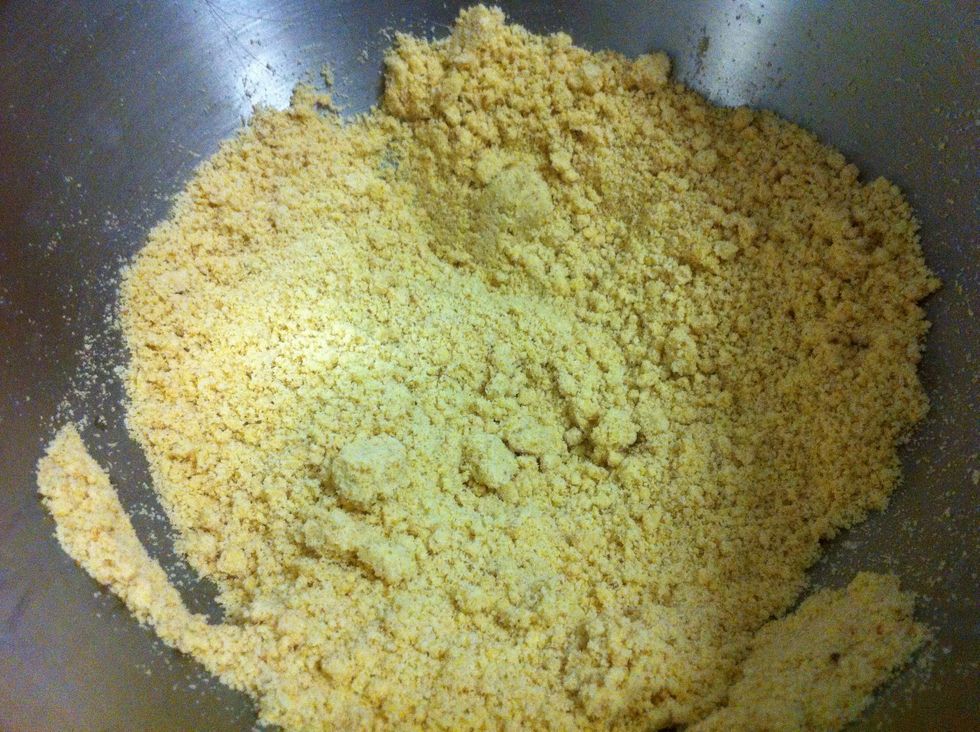 Preheat oven 375F. Line muffin pan. In a bowl, blend flour, sugar, BP & salt. I use Bobs Red Mill brand Gluten-Free because it's available almost anywhere; Whole Foods, Fresh&Easy, Sprouts, etc.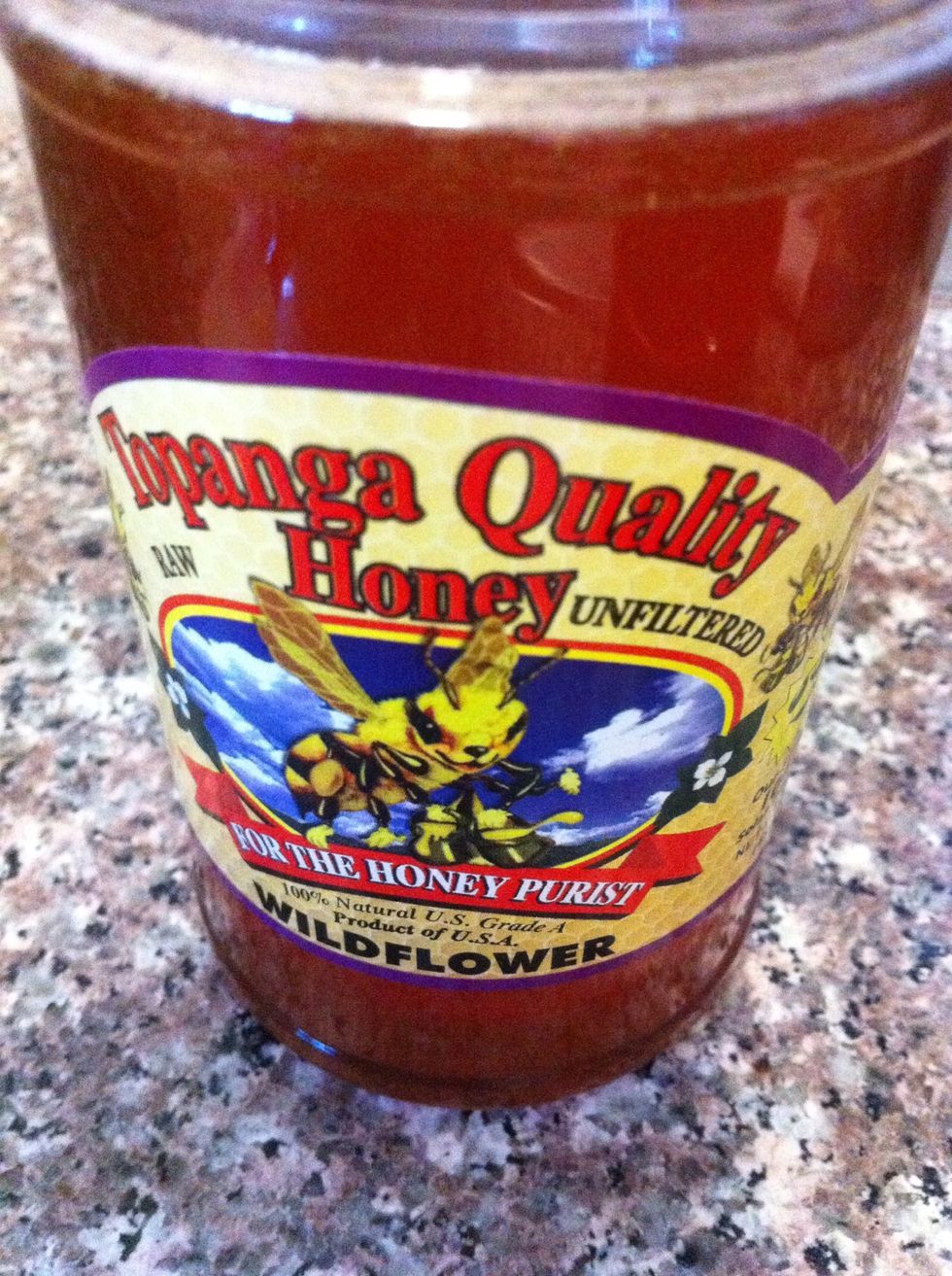 I love local and I love fresh. Fresh and Easy markets carry my favorite raw honey that is made near the San Fernando Valley, CA. Raw honey is nutritious and delicious for tea, baking and more!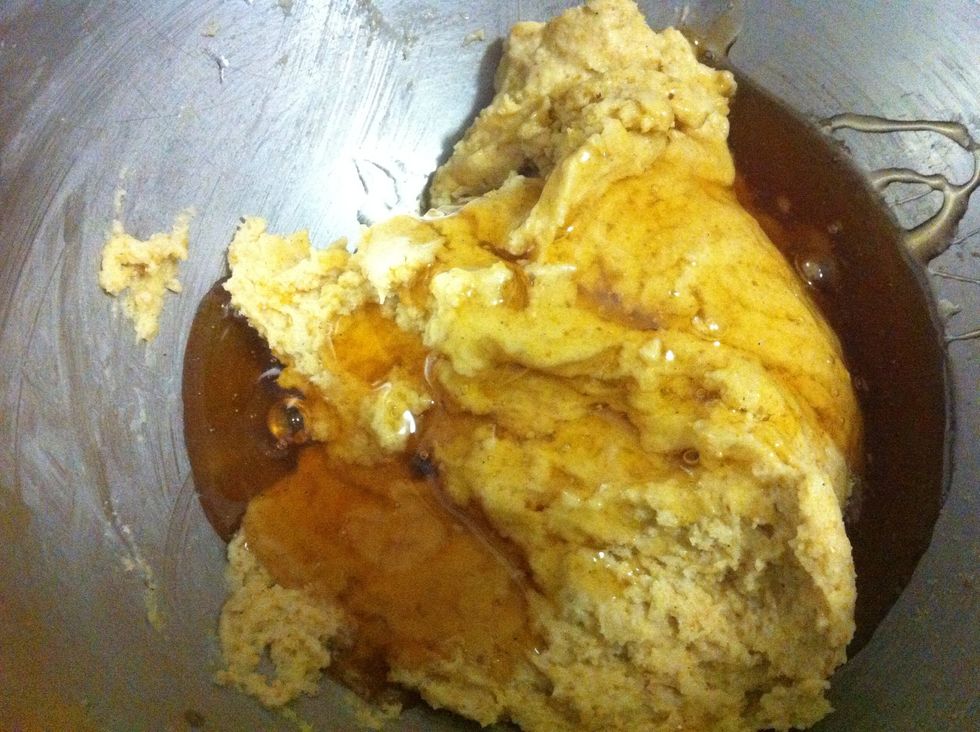 Before adding the honey, blend the cold; cubed coconut oil and blend. Coarse crumbs may form. Then, add the honey.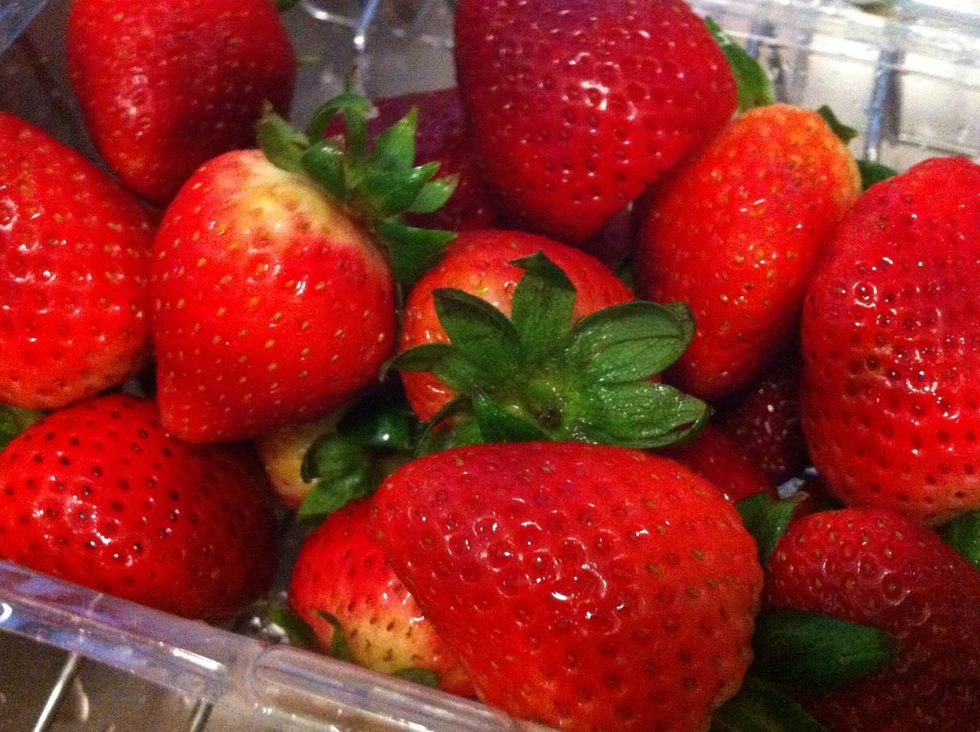 Wash your fruit and slice and dice!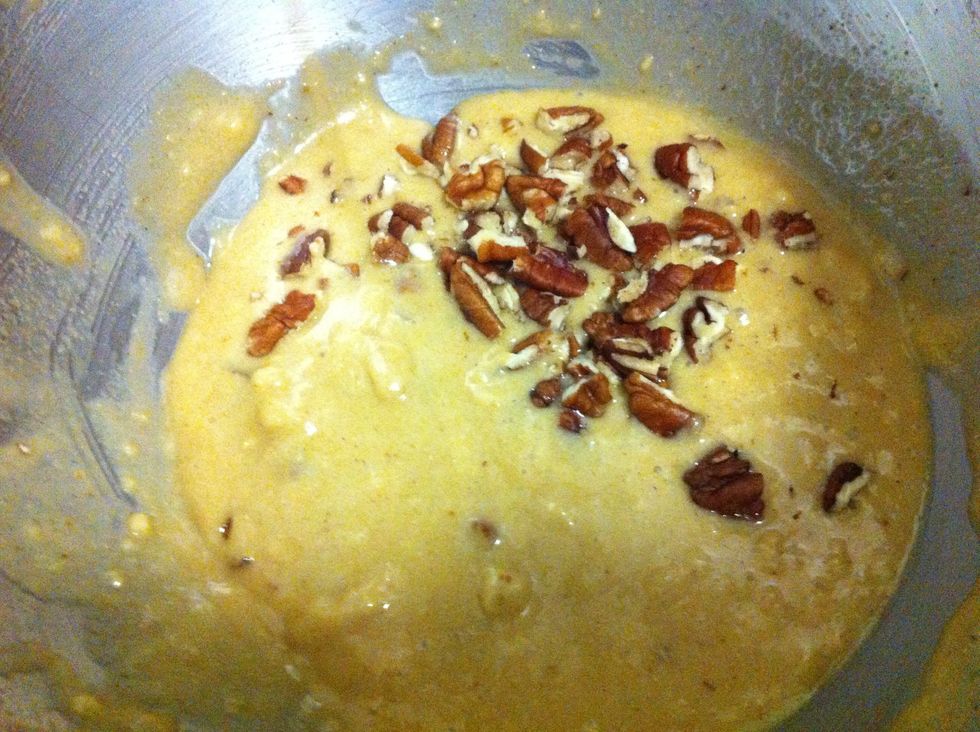 Add the pecans.
Add the strawberries. And blend.
Use a scoop to evenly proportion your batter.
Sprinkle some coconut sugar on the bottom of each muffin cup.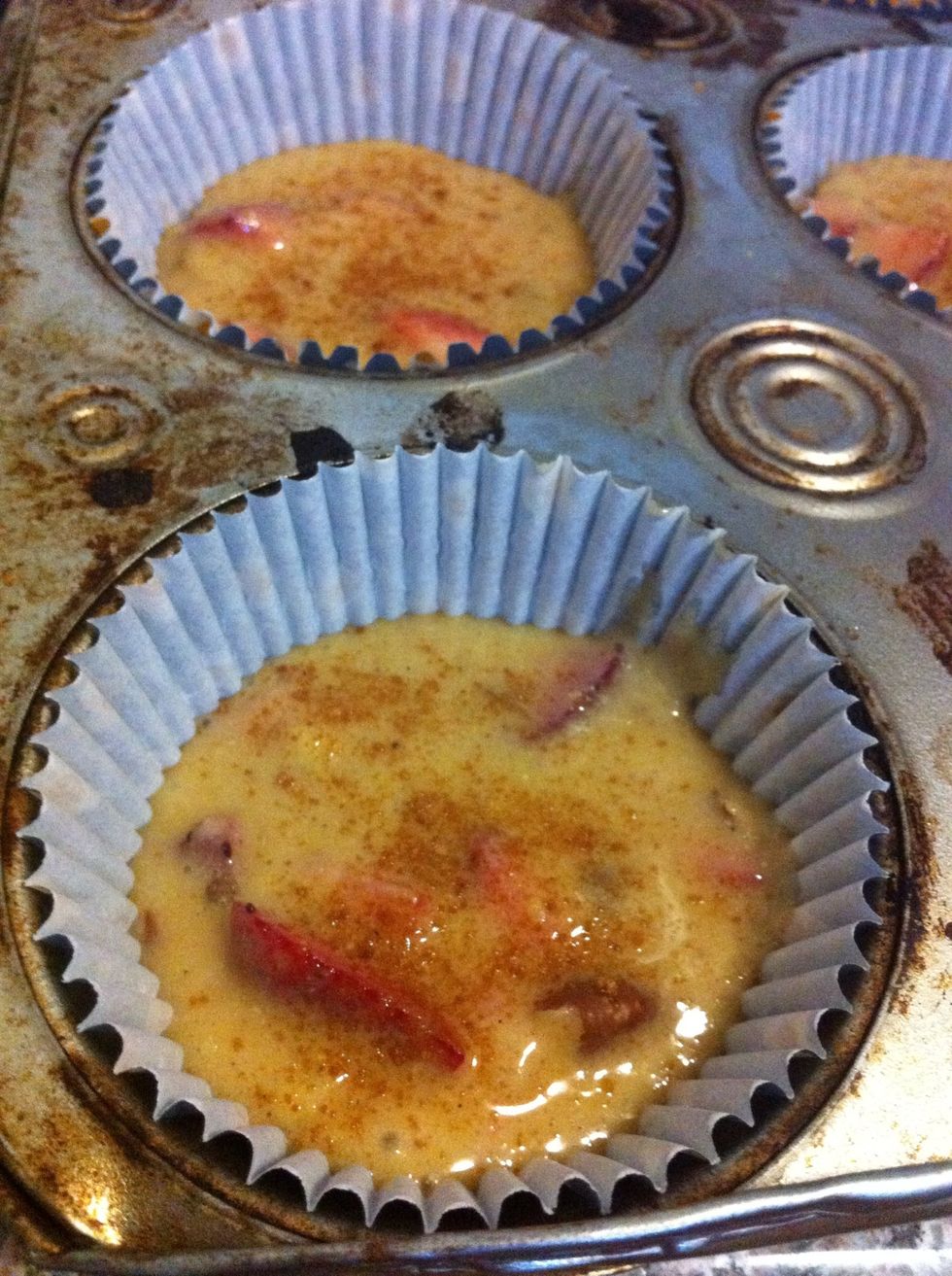 Scoop the batter 2/3 full in each cup using your scoop or spoon and sprinkle more coconut sugar on top, opt.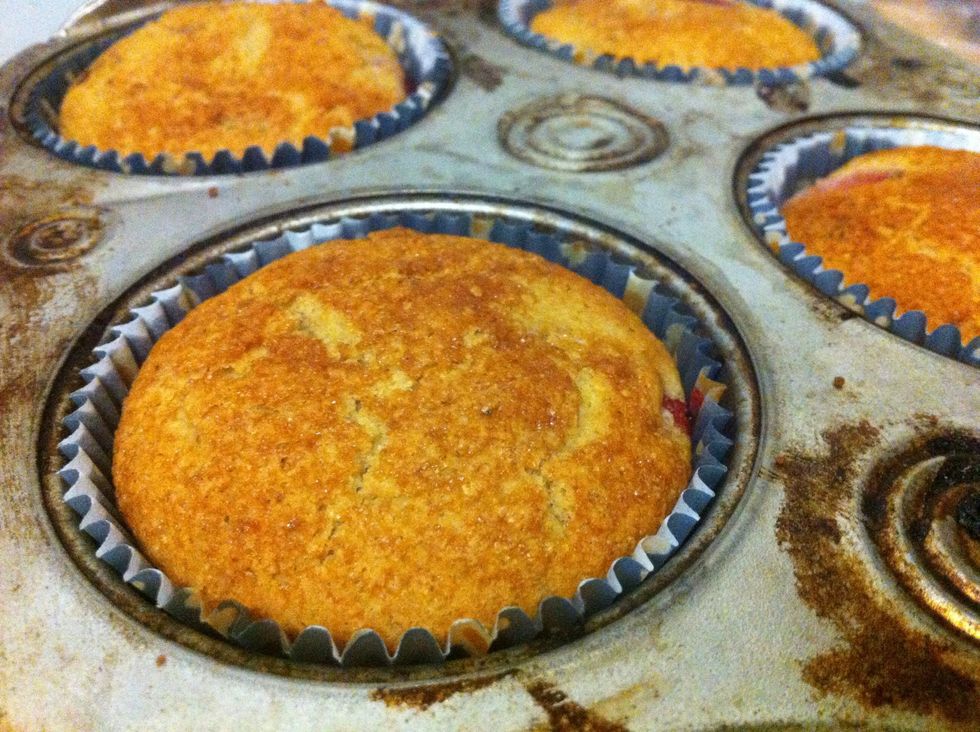 Bake at 375F for 20 - 25 minutes. Or until golden.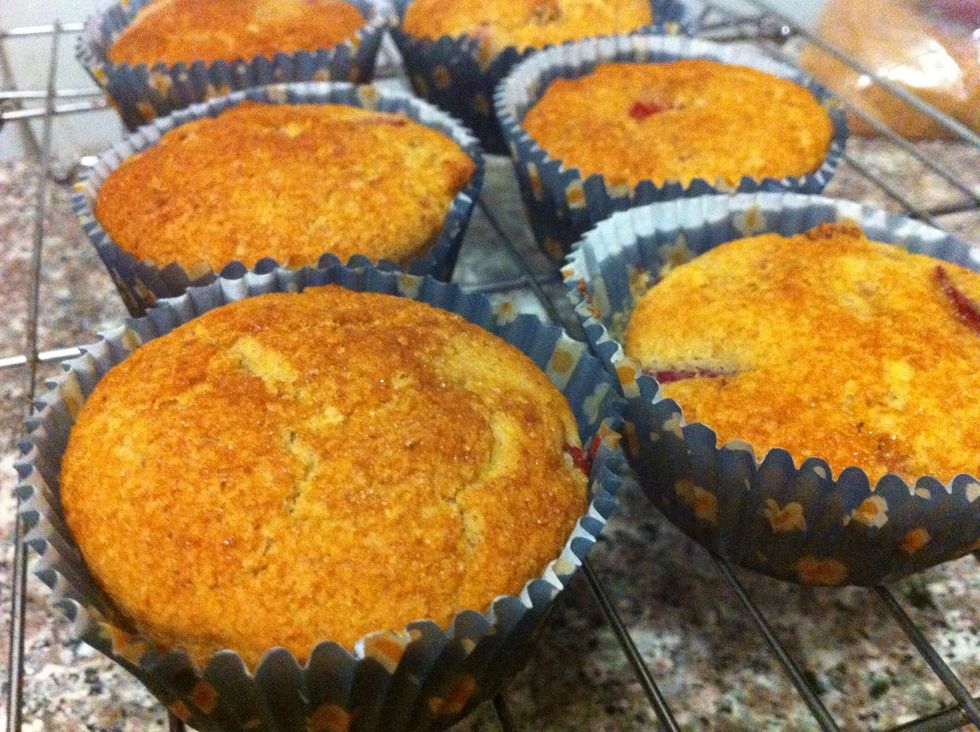 Yummy! Muffins! These are gluten-free and dairy-free but may not be vegan to some if they don't consume honey.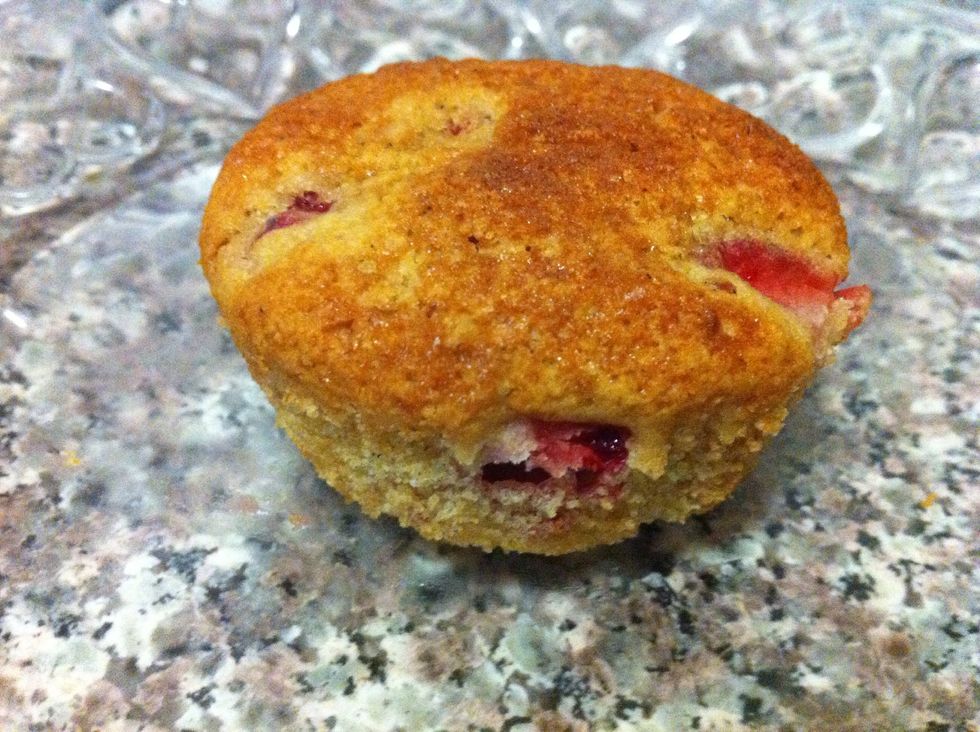 An individual Strawberry Pecan Honey Muffin.
Add some jelly or some peanut butter or even some chocolate and you're good to go! -Banshee Baker Facebook & Instagram @BittersweetBanshee
1.0c Gluten Free Flour
1.0Tbsp Palm Sugar
3.0Tbsp Coconut Oil, solid, cold, cubed
1/4c Pecans, chopped
1/4c Strawberries, fresh, diced
1/2c Raw Honey, plus 1 T for brushing
1/2Tbsp Baking powder
1/4tsp Sea Salt
Bittersweet Banshee
Regular and Allergen-Free baking available (GF, DF, SF) ; ORDER NOW from www.BittersweetBanshee.webs.com and follow on Instagram @BittersweetBanshee