My almost 4 year old daughter requested this kind of cake for her birthday so I did this as a test run to see if I could. Delicious success!!!
172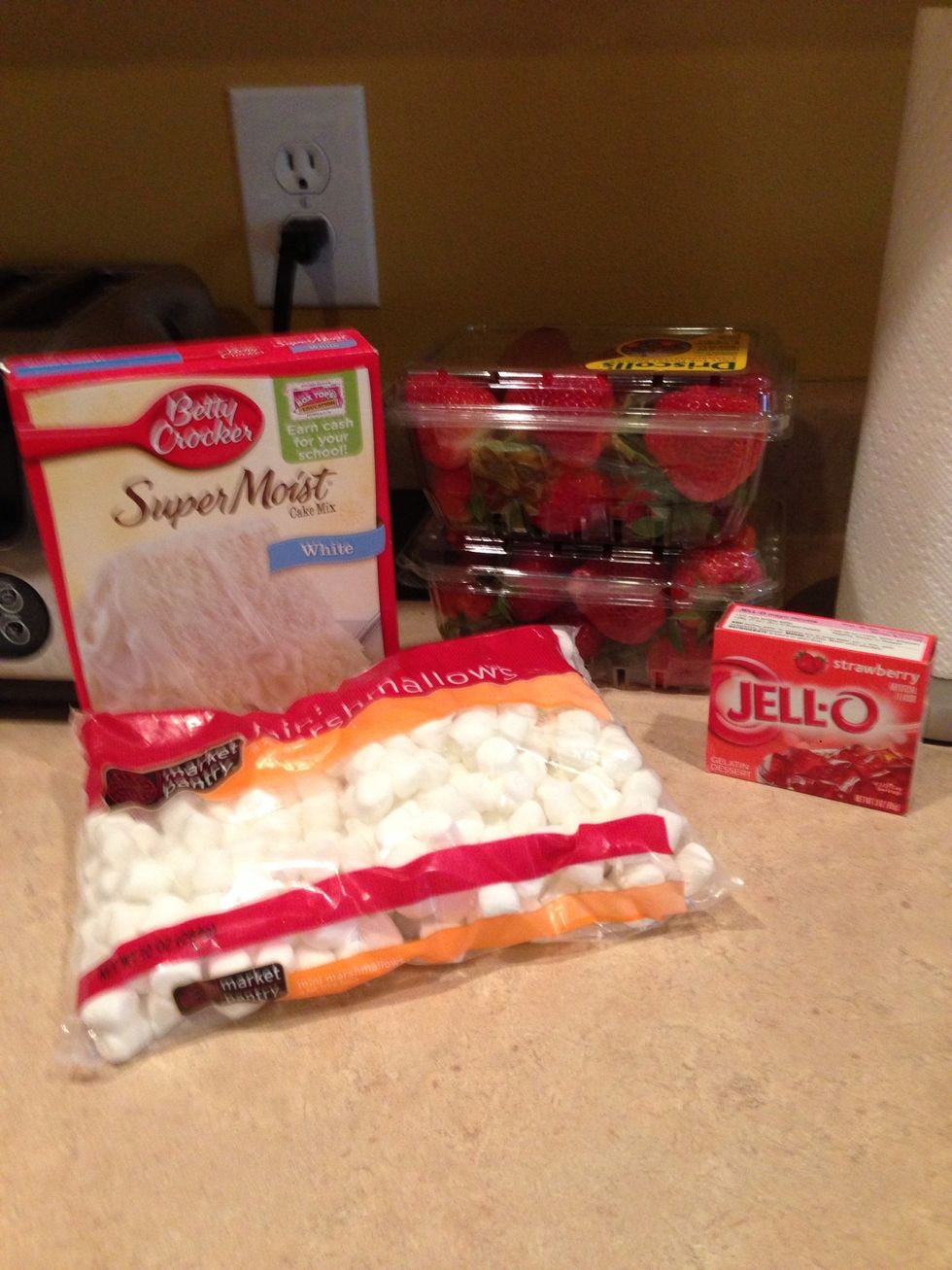 Gather your supplies, preheat oven to 350 degrees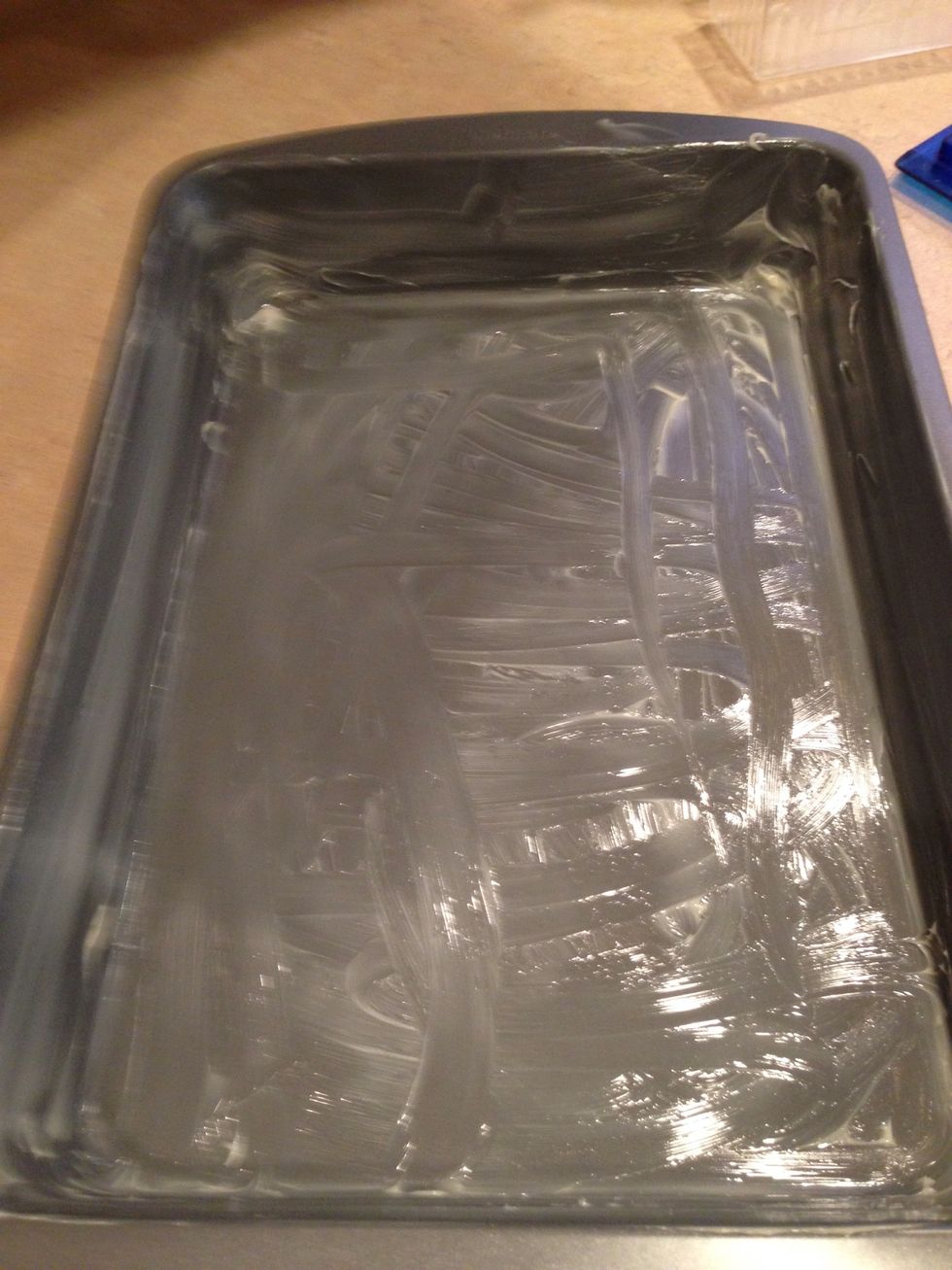 Generously grease a 13x9 pan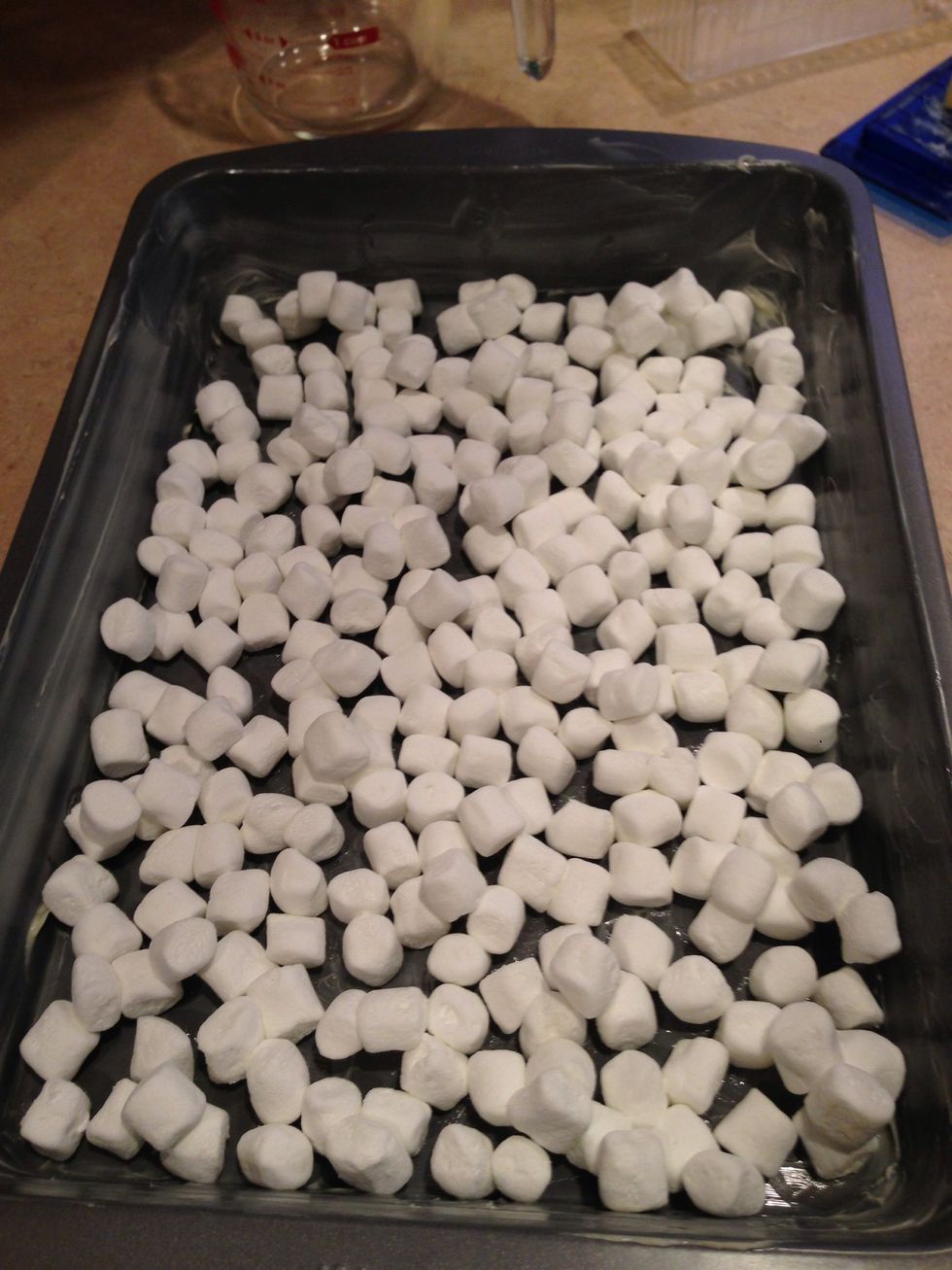 Line pan with marshmallows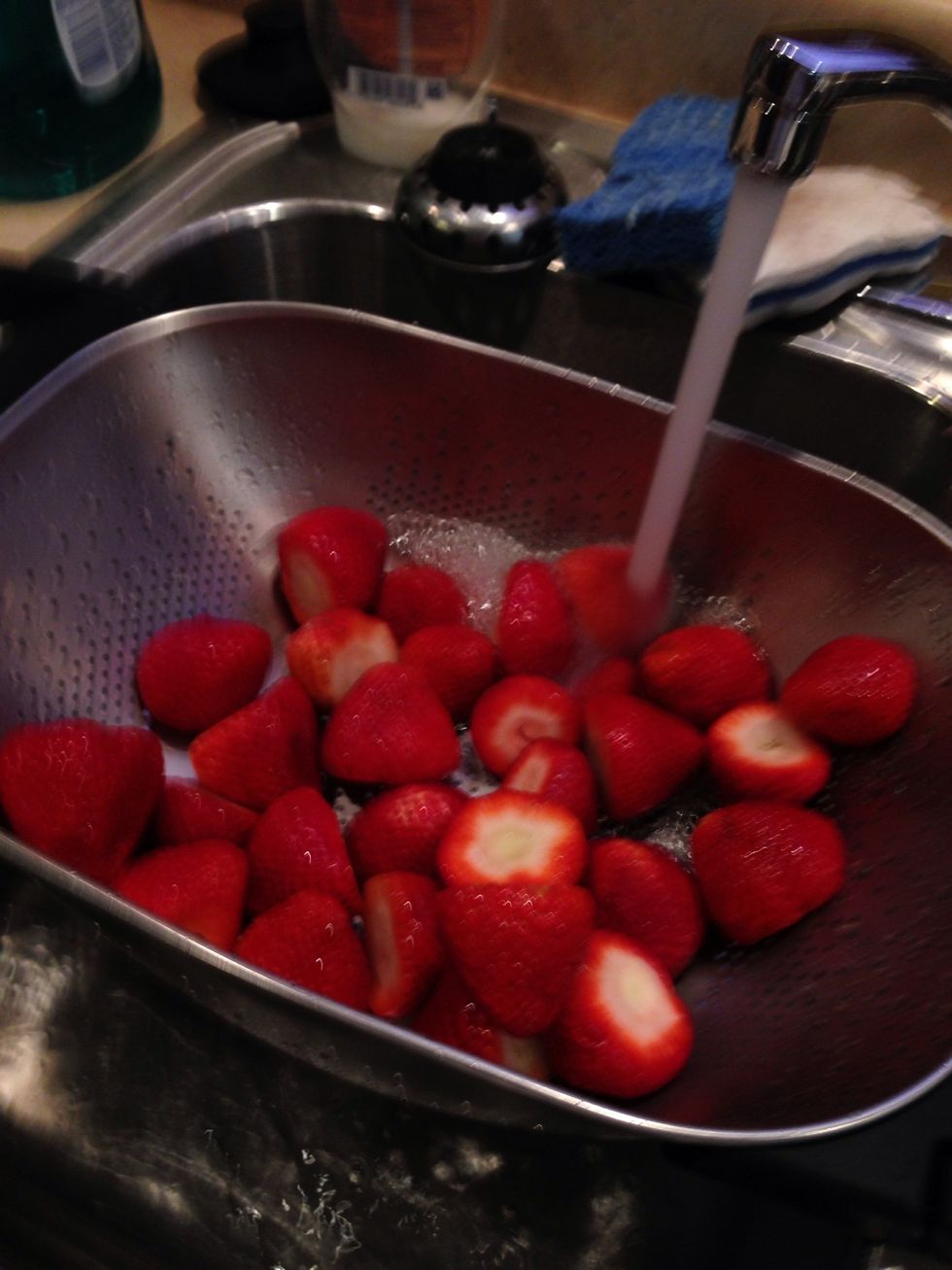 Prep and rinse strawberries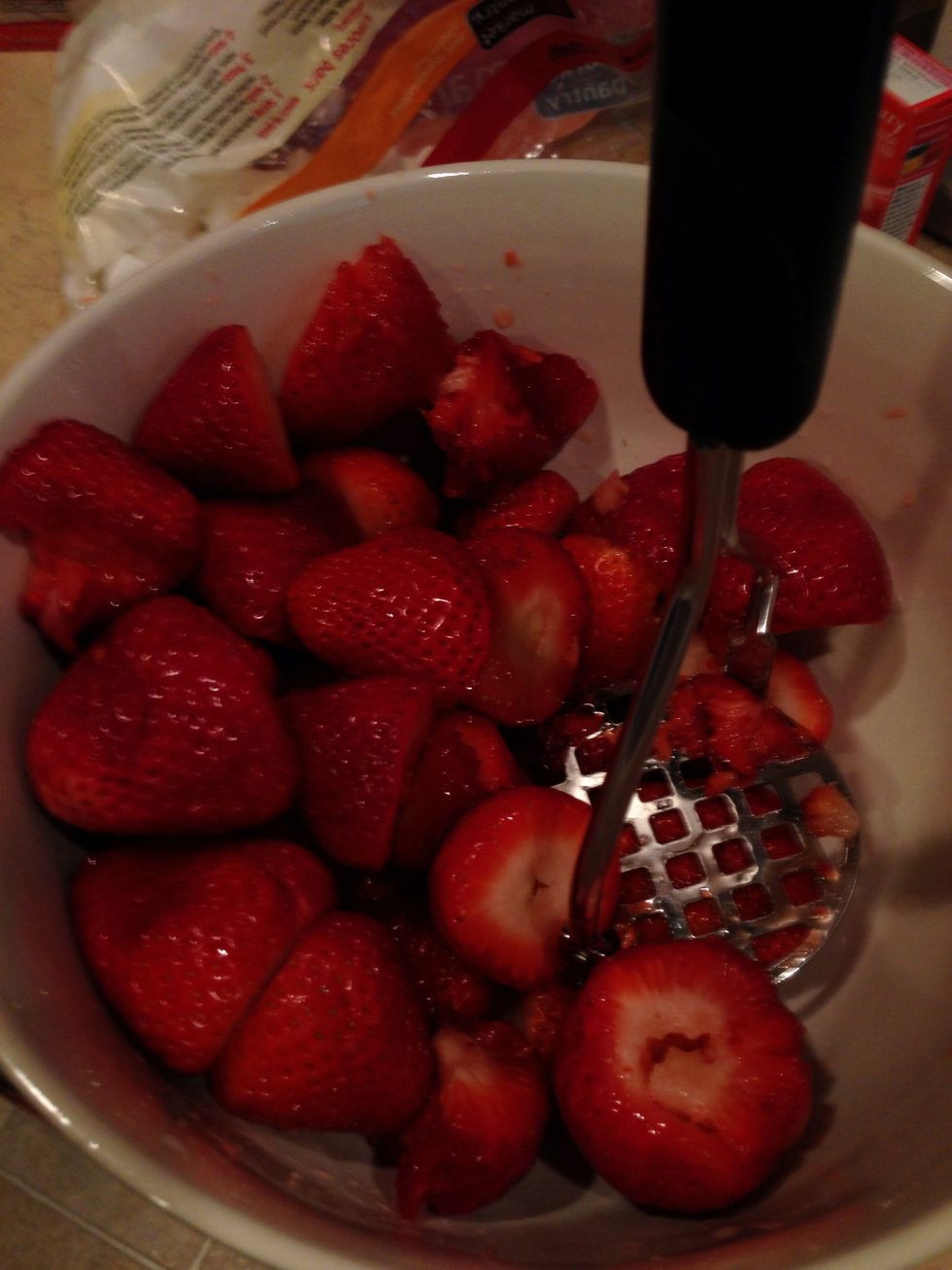 Mash em up!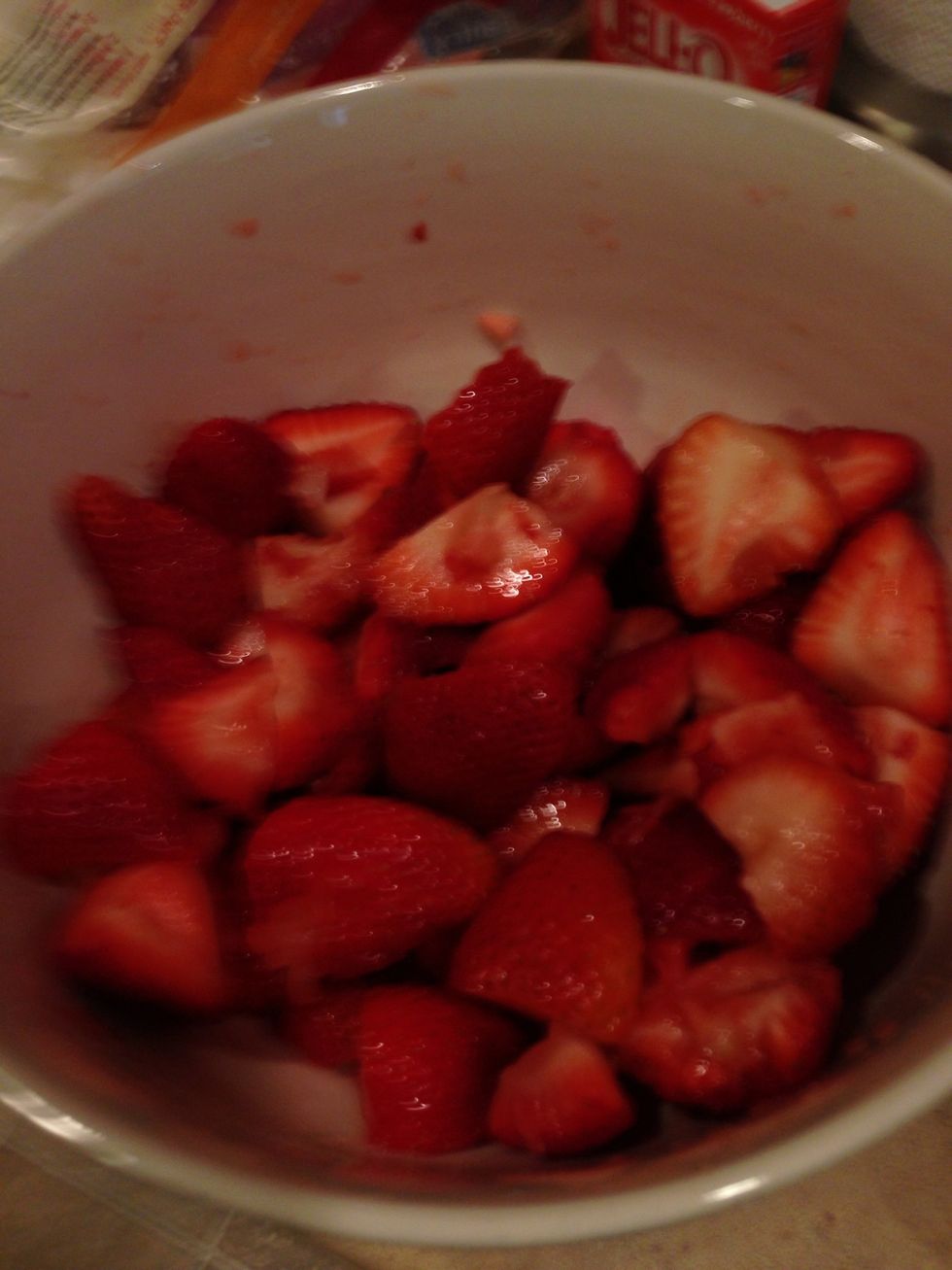 I discovered they're a bit easier to mash when you chop them into smaller pieces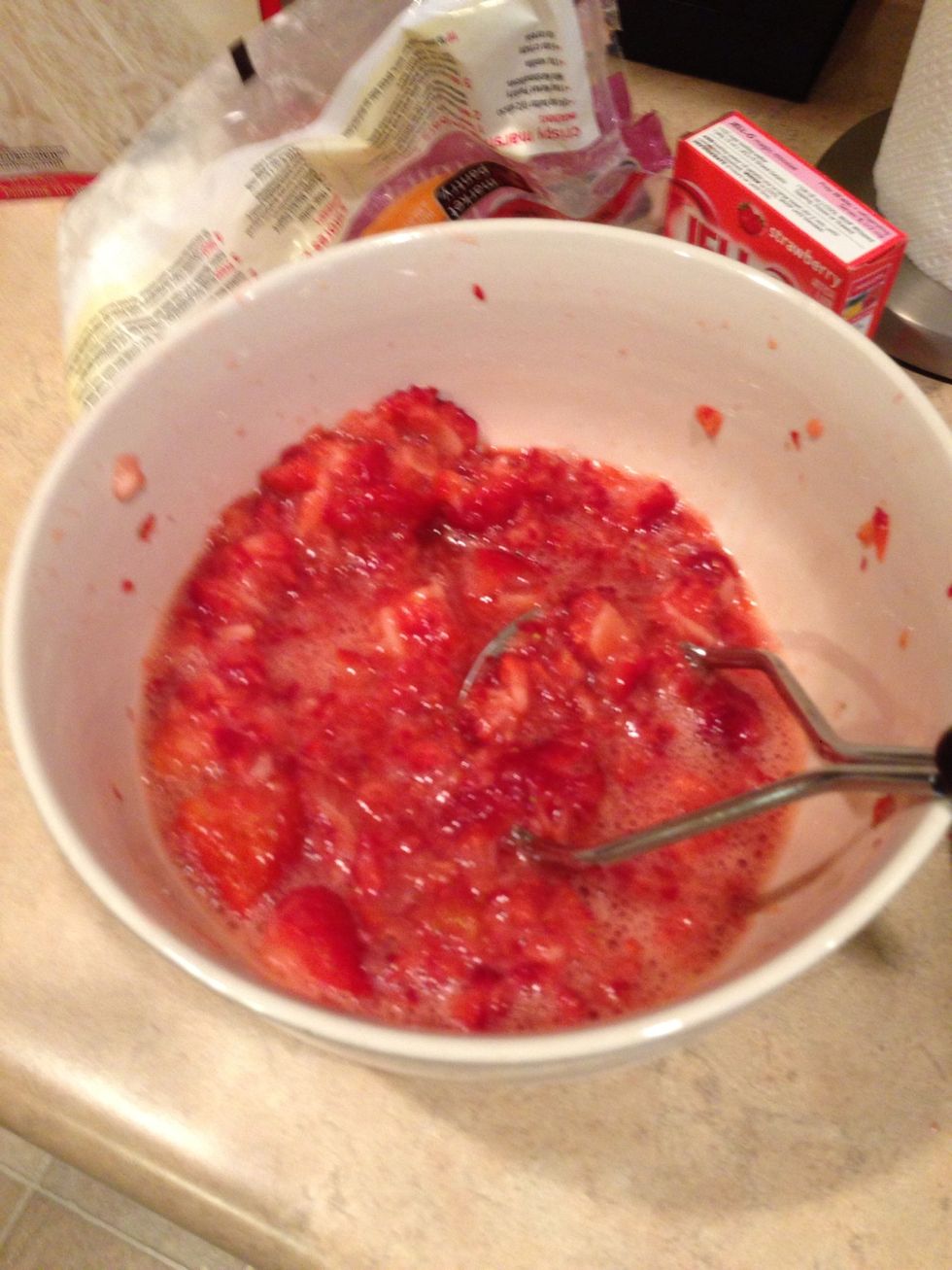 All mashed!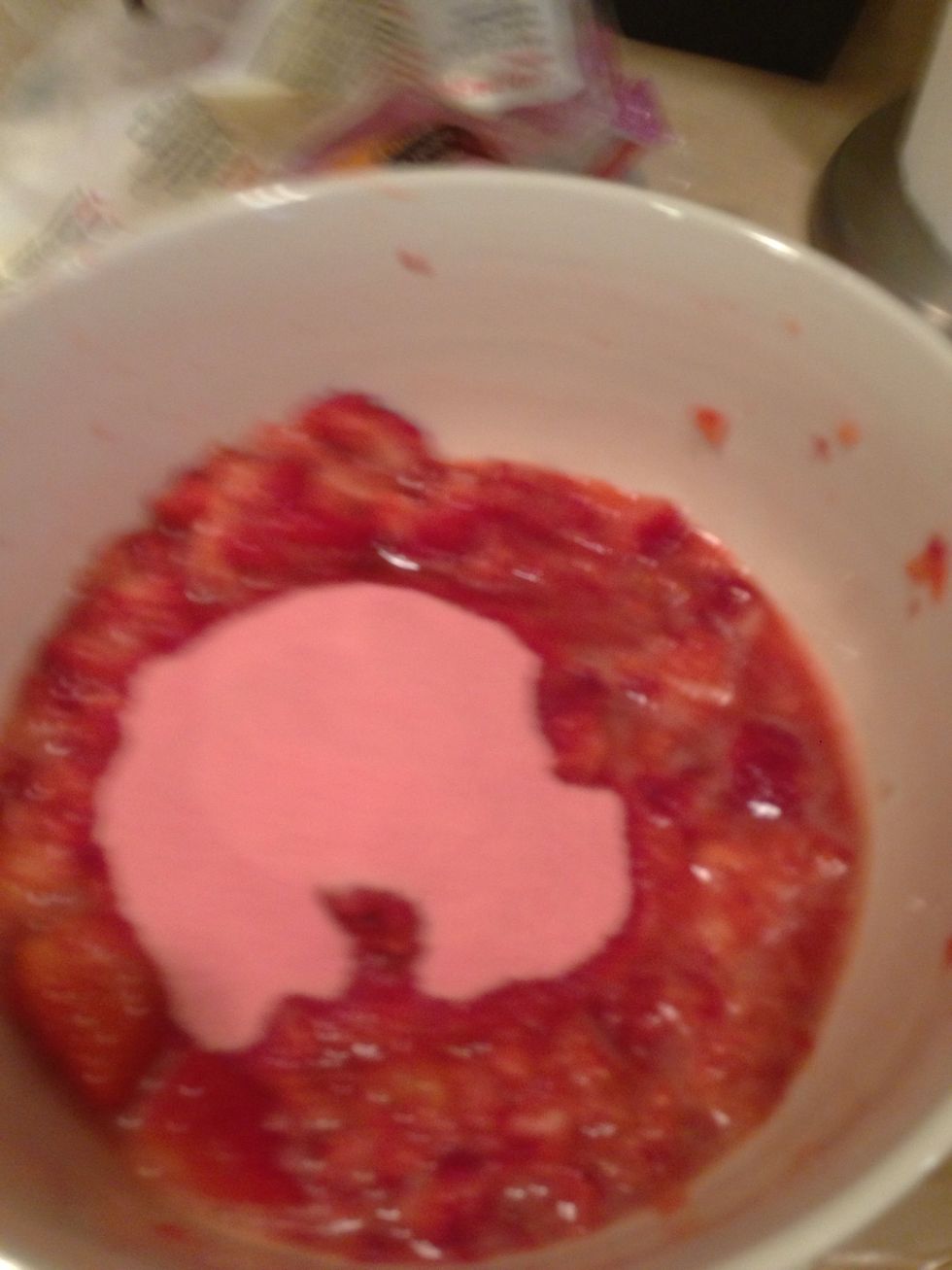 Add jello mix. Stir it in and set strawberry mixture aside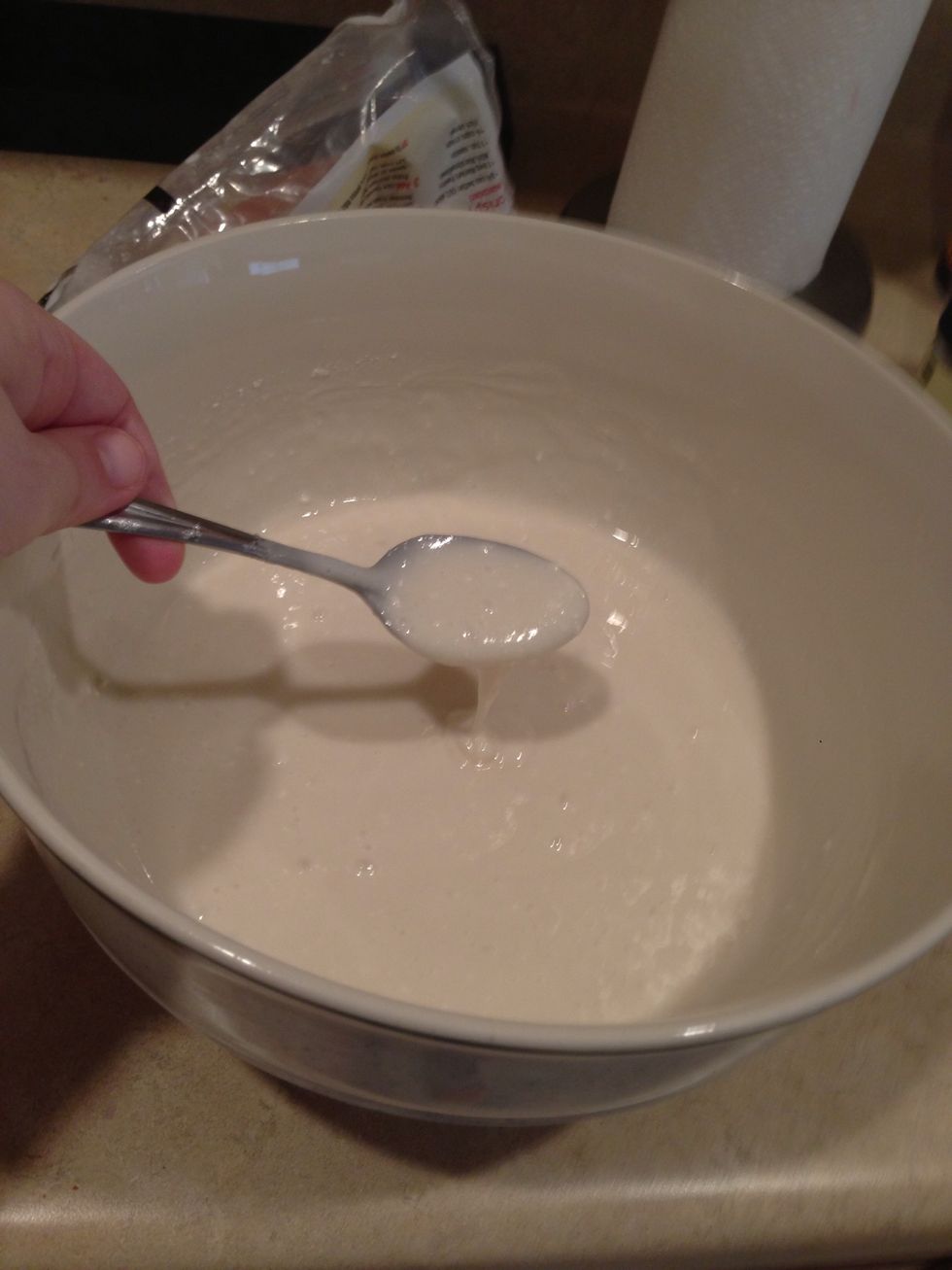 Make cake batter according to directions.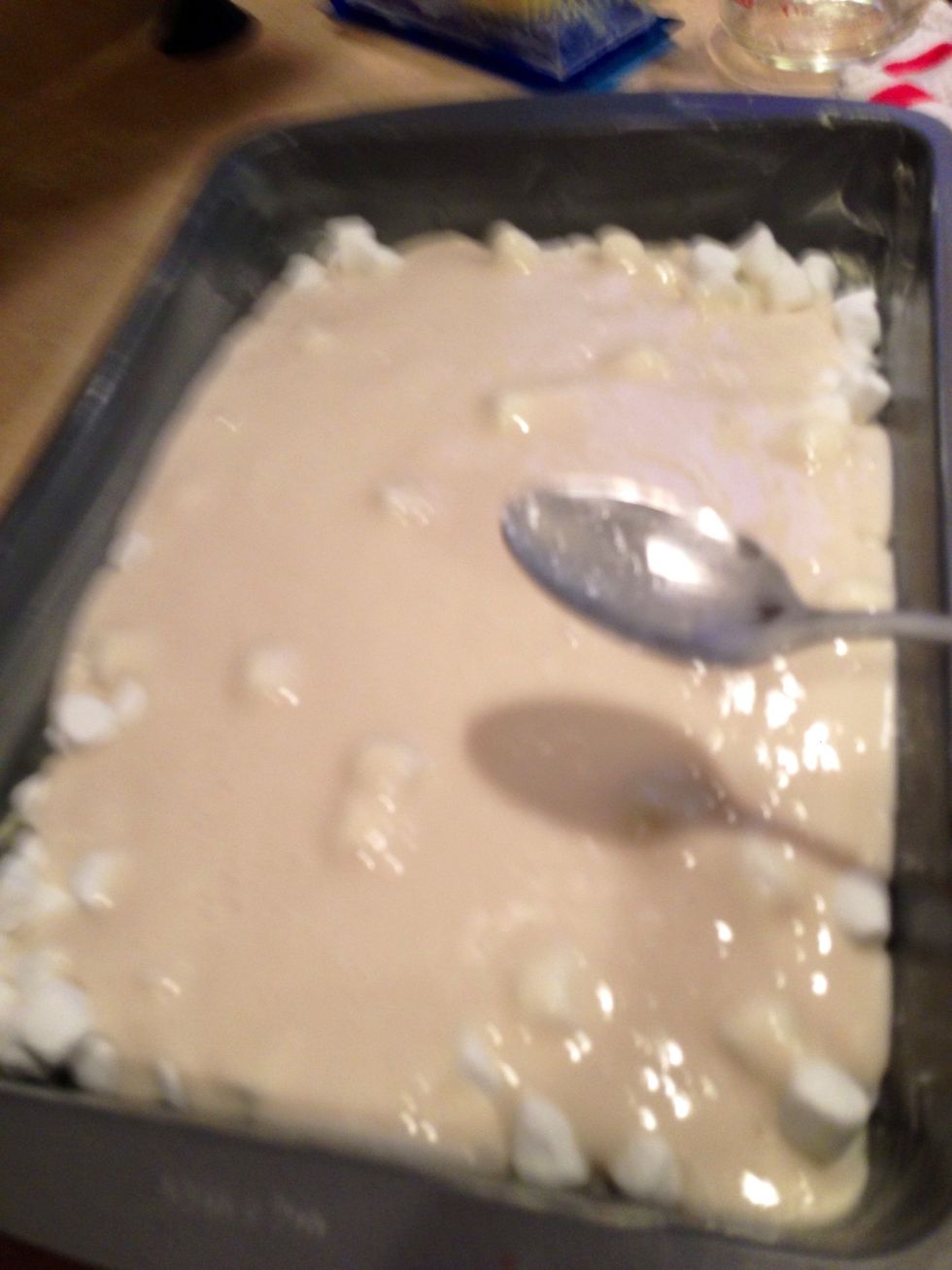 Pour evenly over marshmallows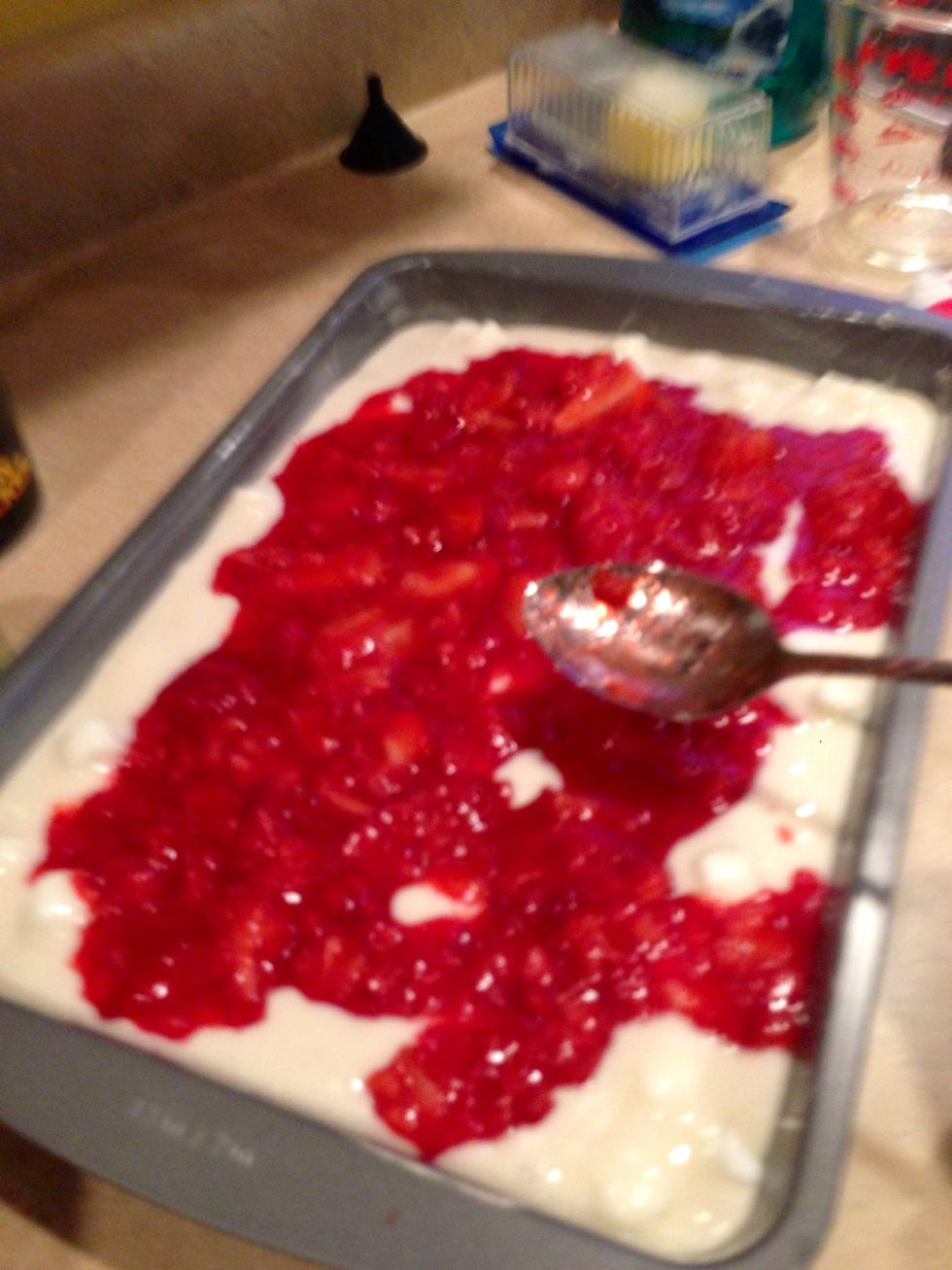 Spoon strawberry mixture evenly over cake batter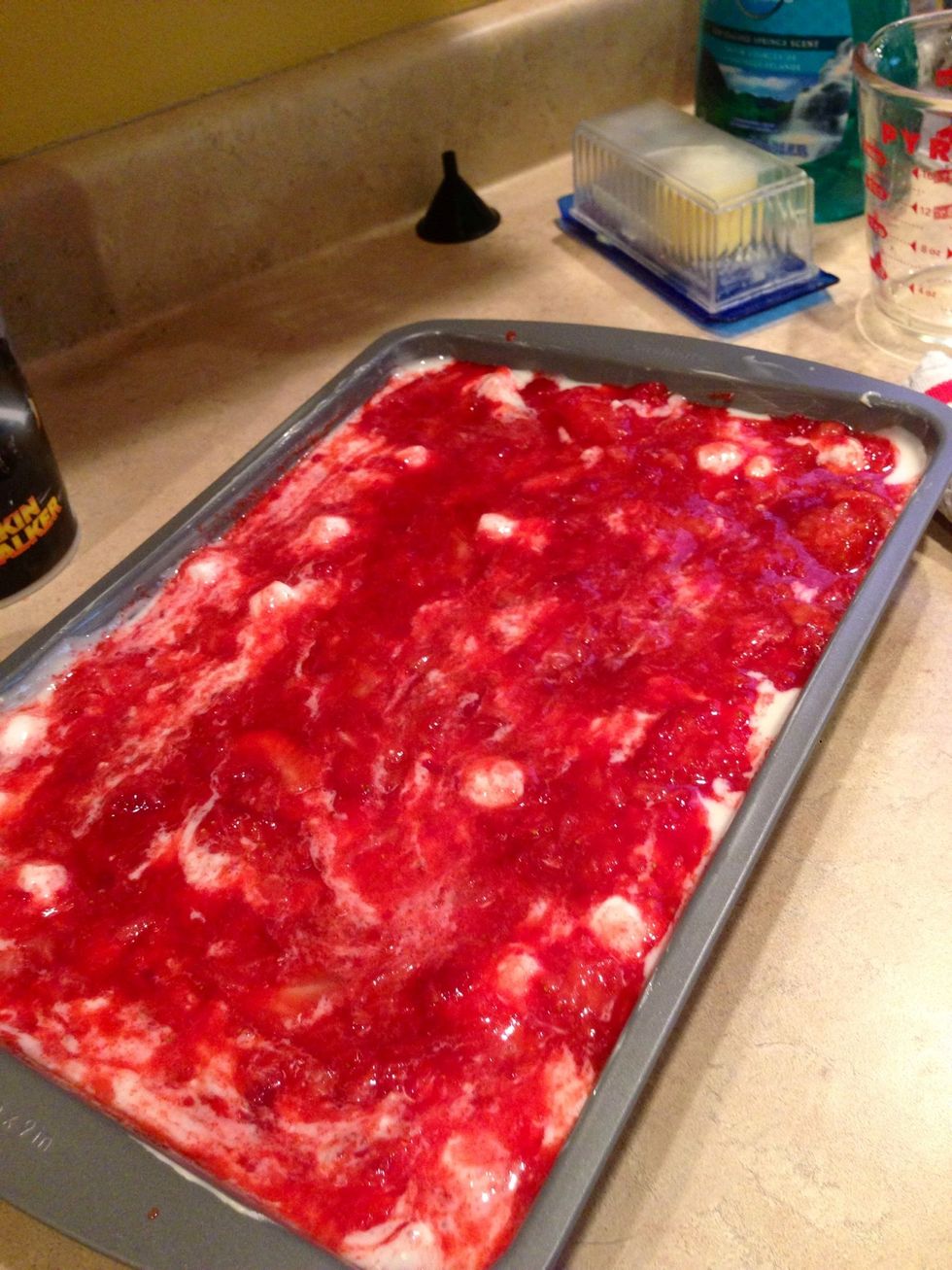 Like so. Put it in the oven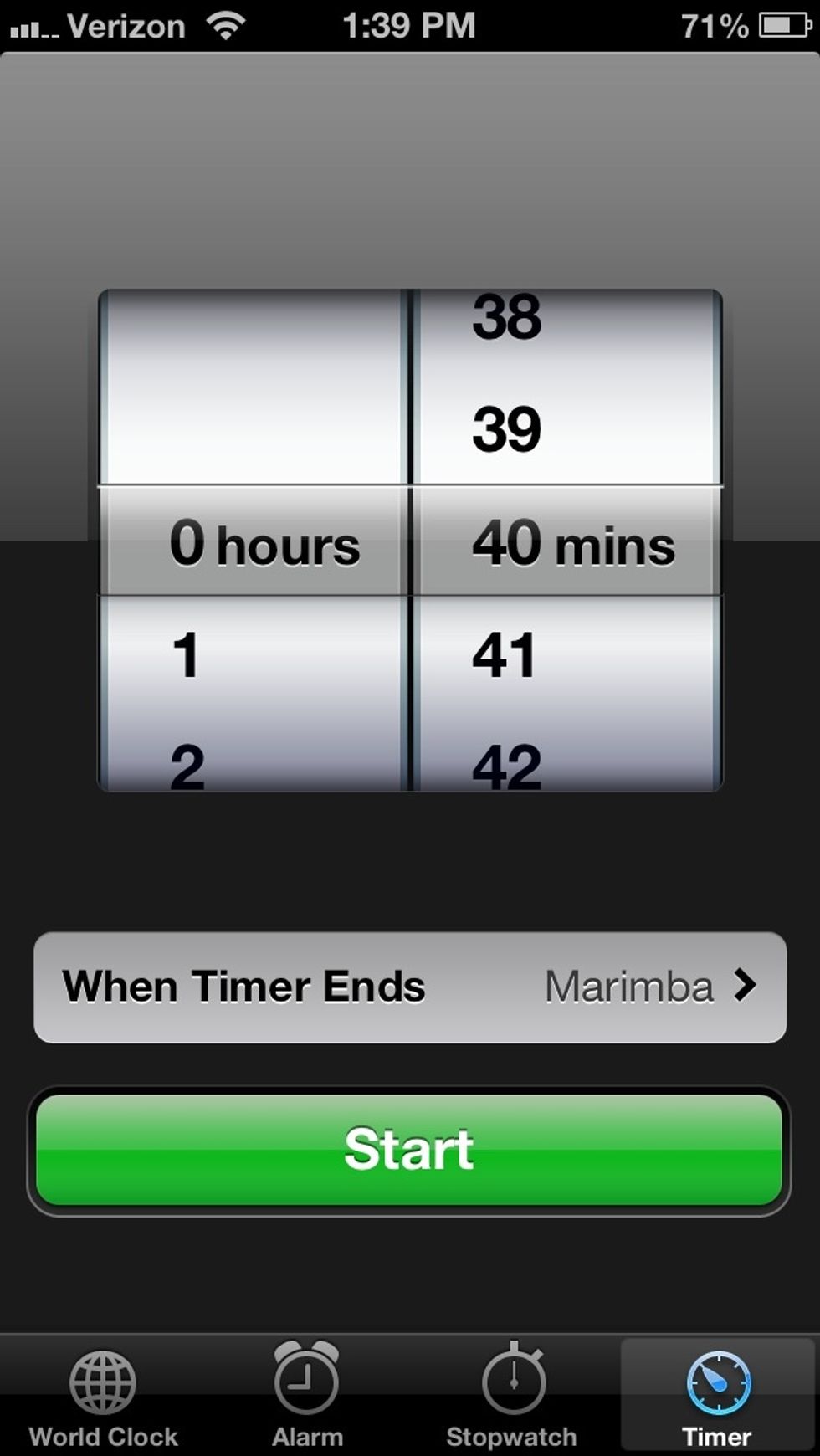 For 35-45 minutes. Don't over-bake! Mine took about 40 minutes.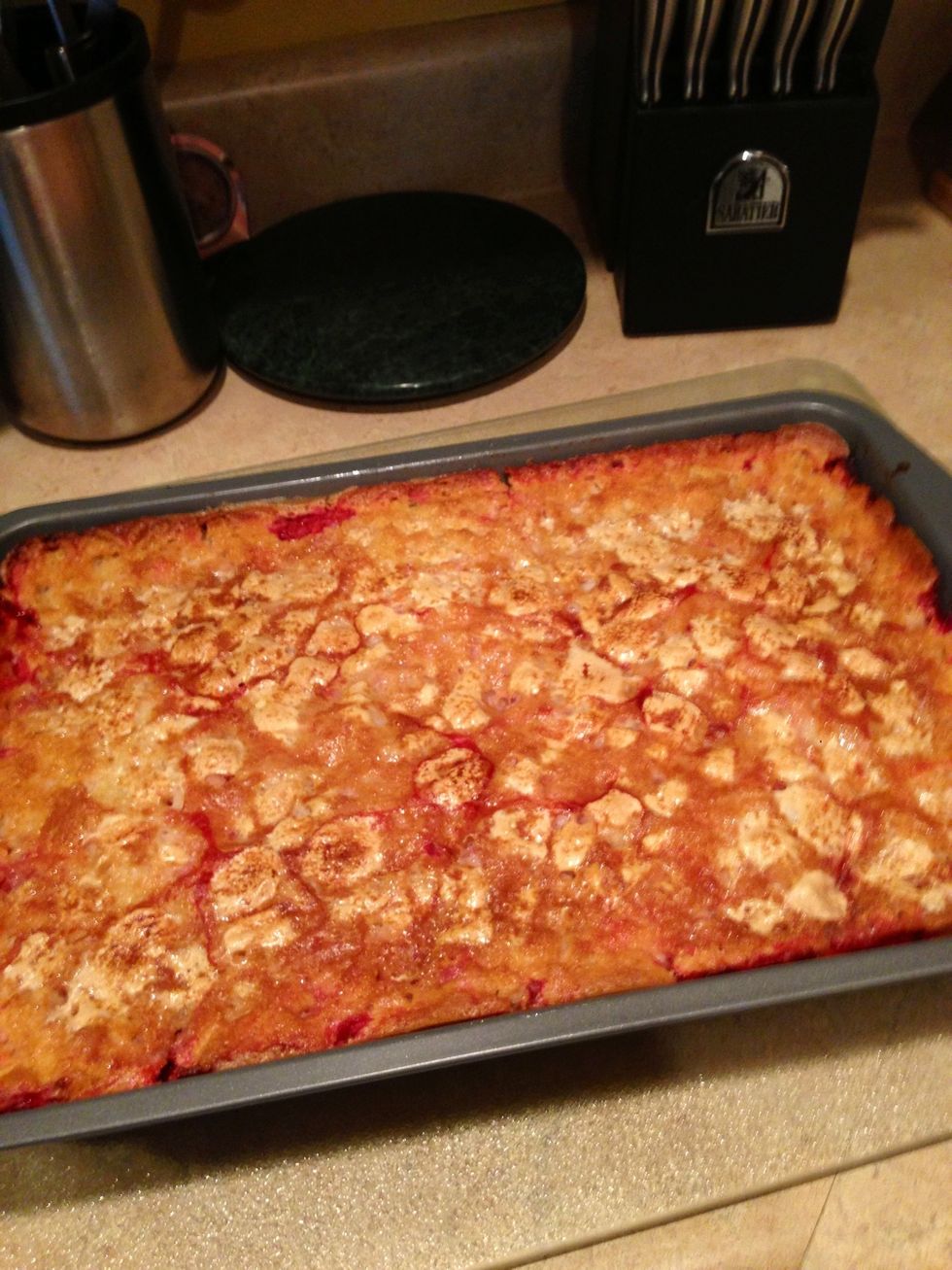 It's done when a toothpick inserted in the center comes out clean 🍰 Let it cool and then invert the cake onto a platter.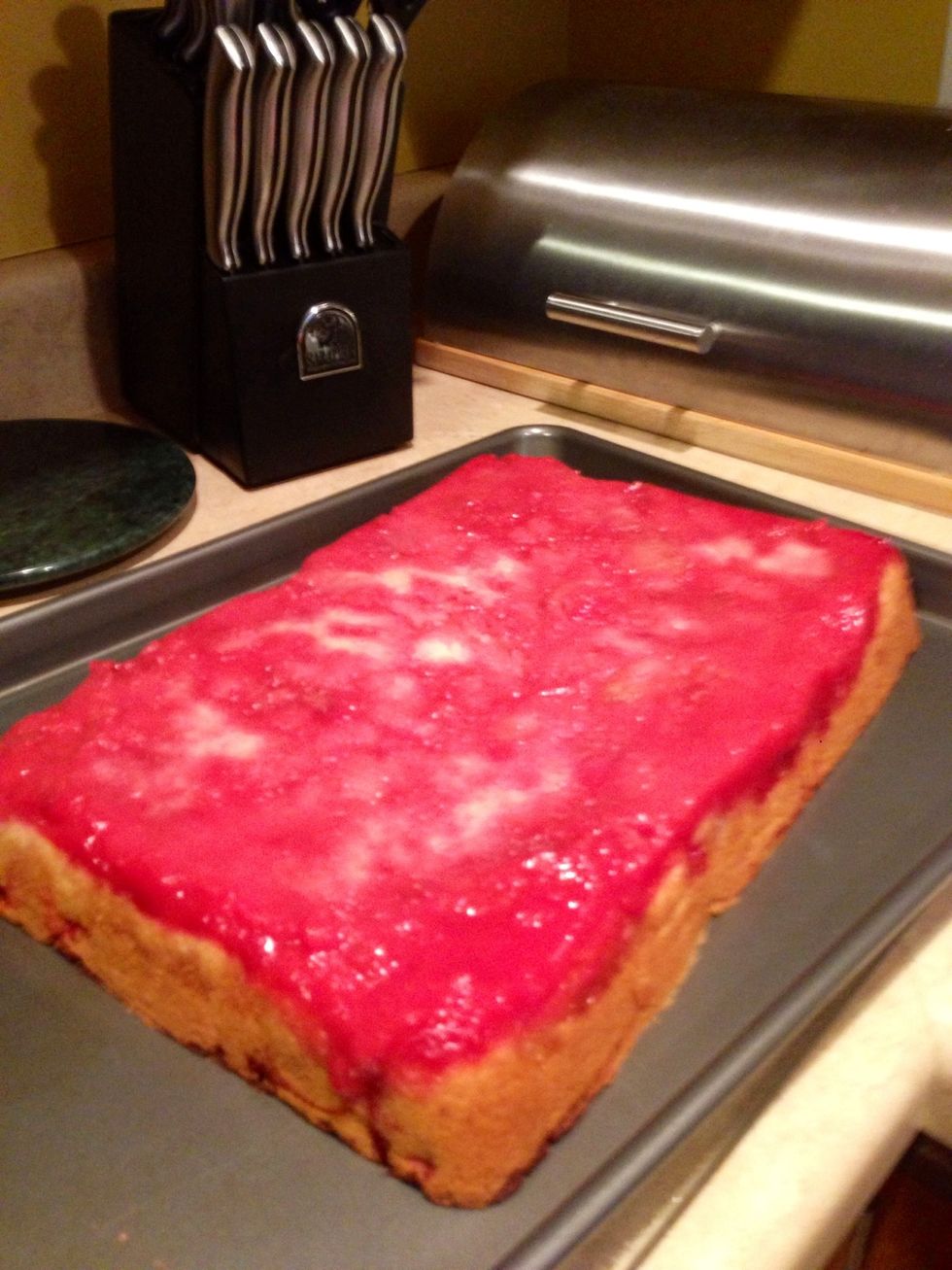 Inverted! I didn't have a pretty platter so I used a cookie sheet. A note here: you should probably let it cool overnight in the fridge so the strawberry stuff has a chance to gel. I didn't. Oops!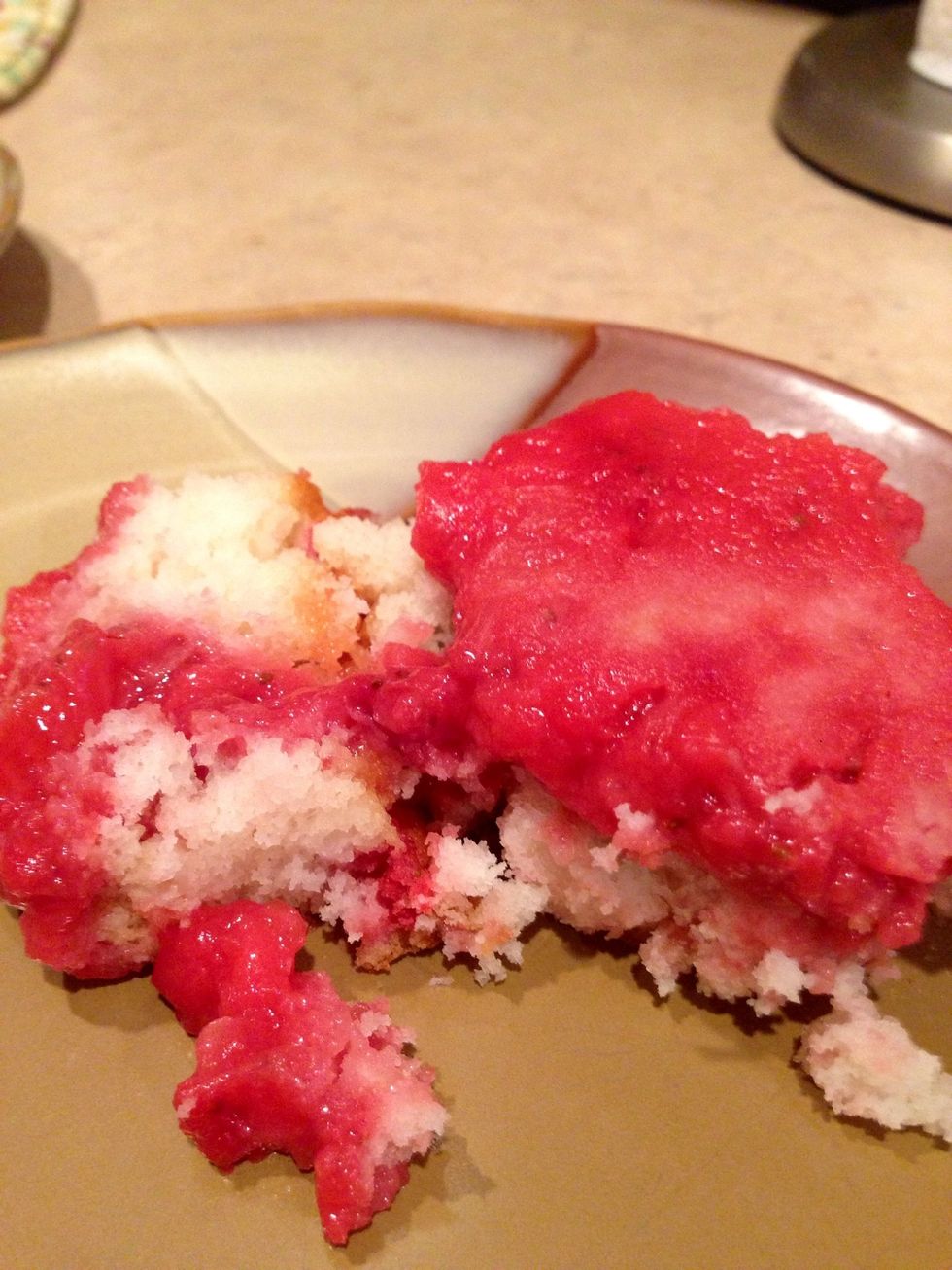 Serve with whipped cream (I didn't have any on hand) and enjoy!
4.0c strawberries
1/2c mini marshmallows
3.0oz strawberry Jell-O mix
18.0oz white or yellow cake mix
Oil, per cake mix instructions
Water, per cake mix instructions
Egg, per cake mix instructions
Dani Nola
I like to find ways to make things at home for way less than you would find in a store. I'm new here but I hope you like the guides I come up with! More soon!