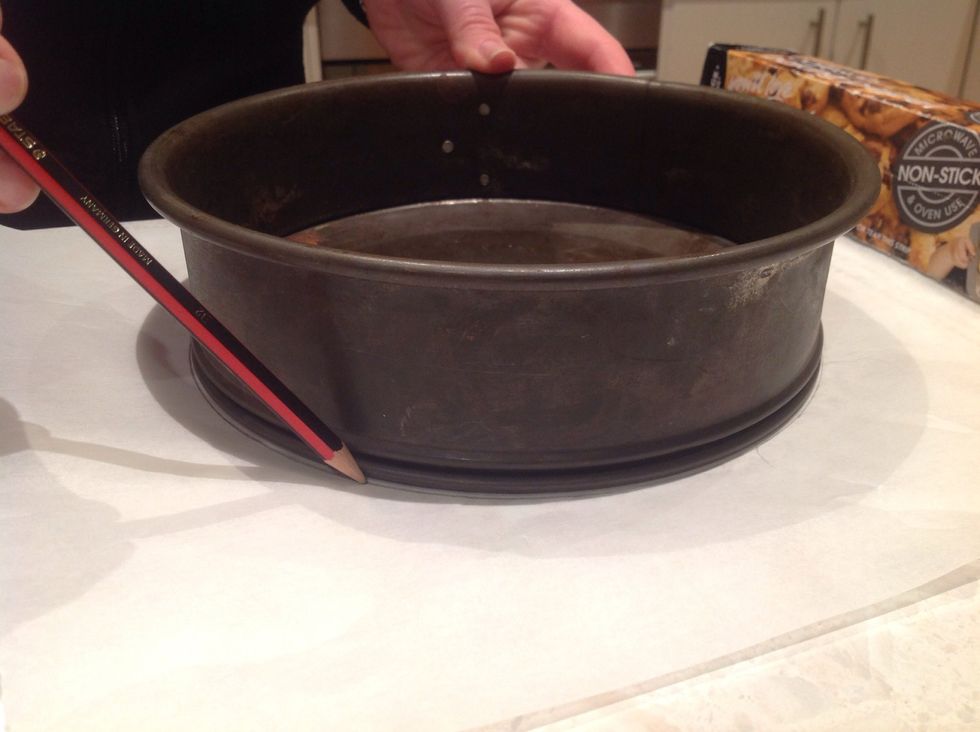 prepared a medium sized tin with baking paper
Crush biscuits until fine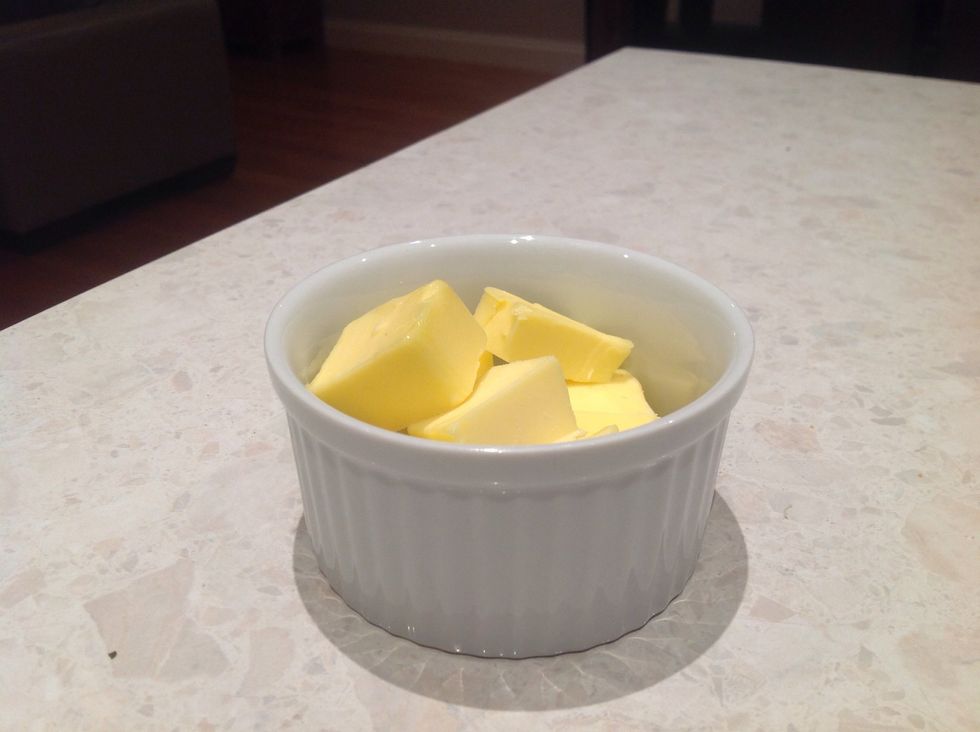 Soften butter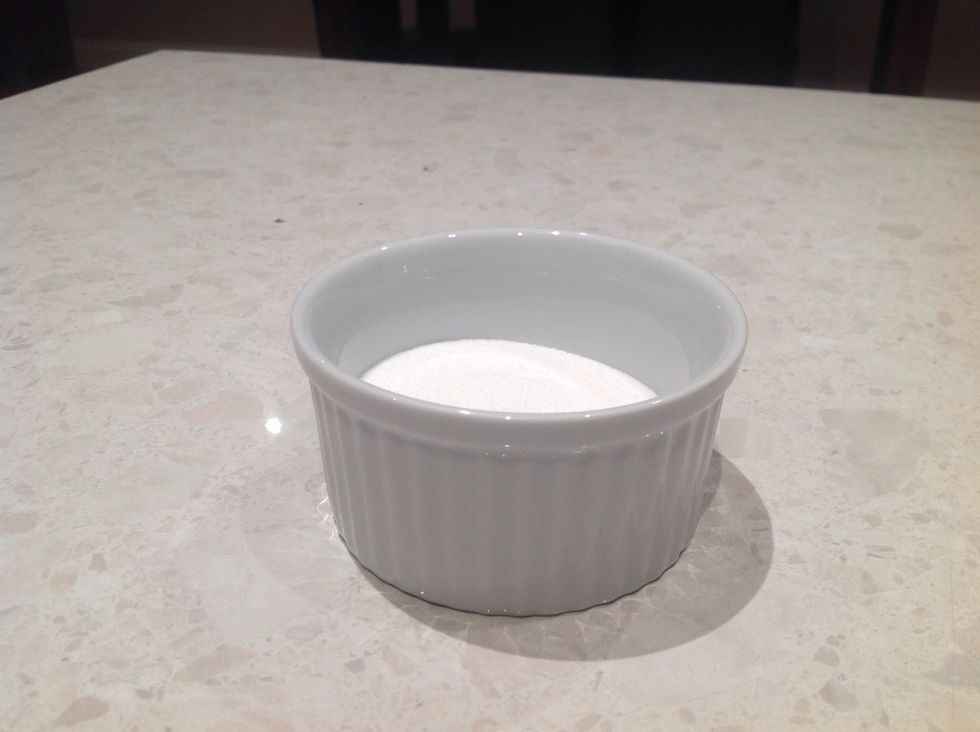 Messure out sugar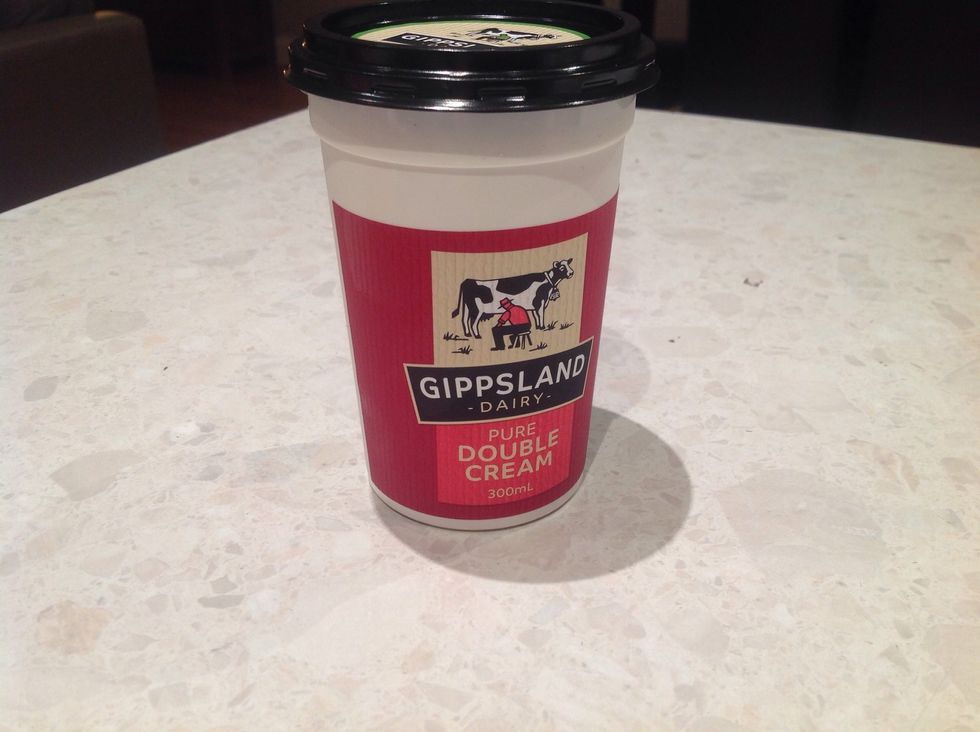 250ml of double cream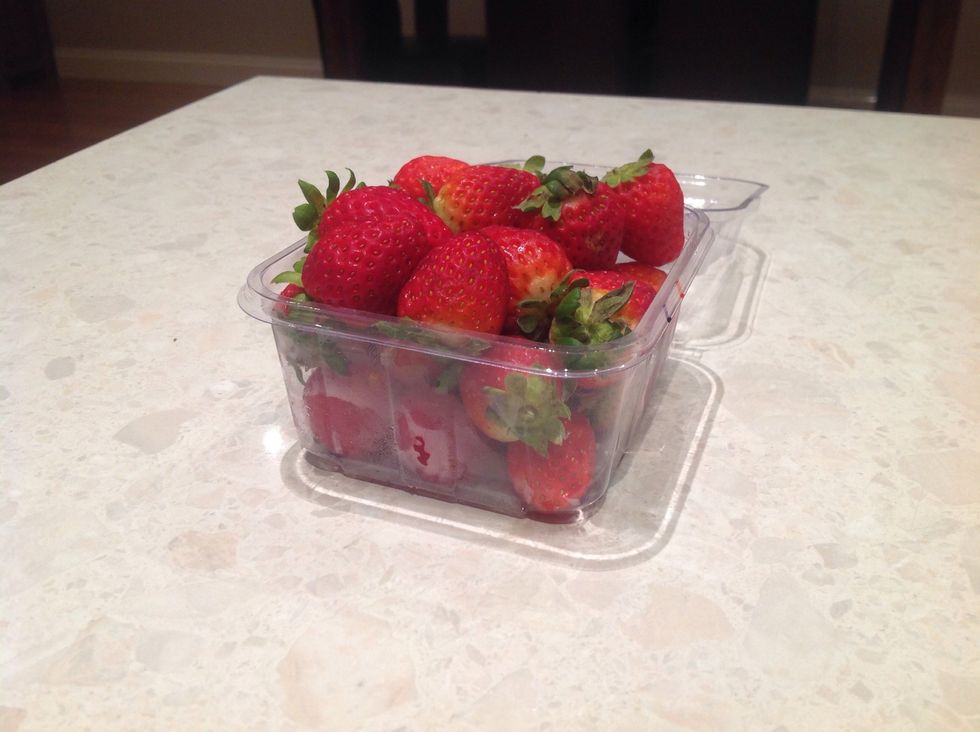 Strawberries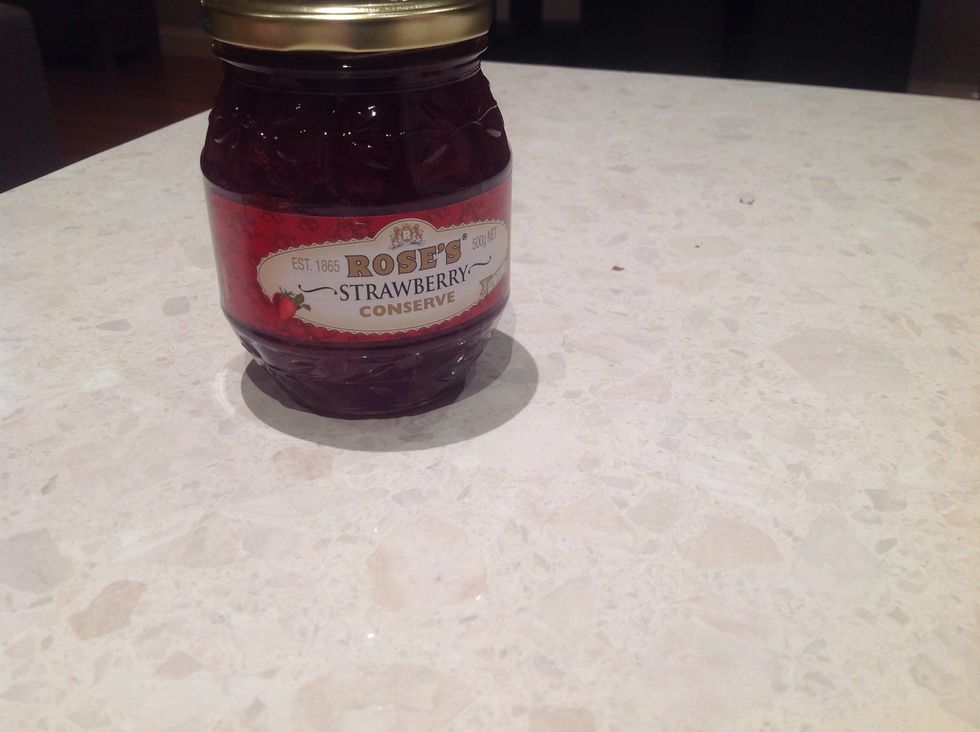 1 jar of strawberry jam
1 tsp of vanilla essence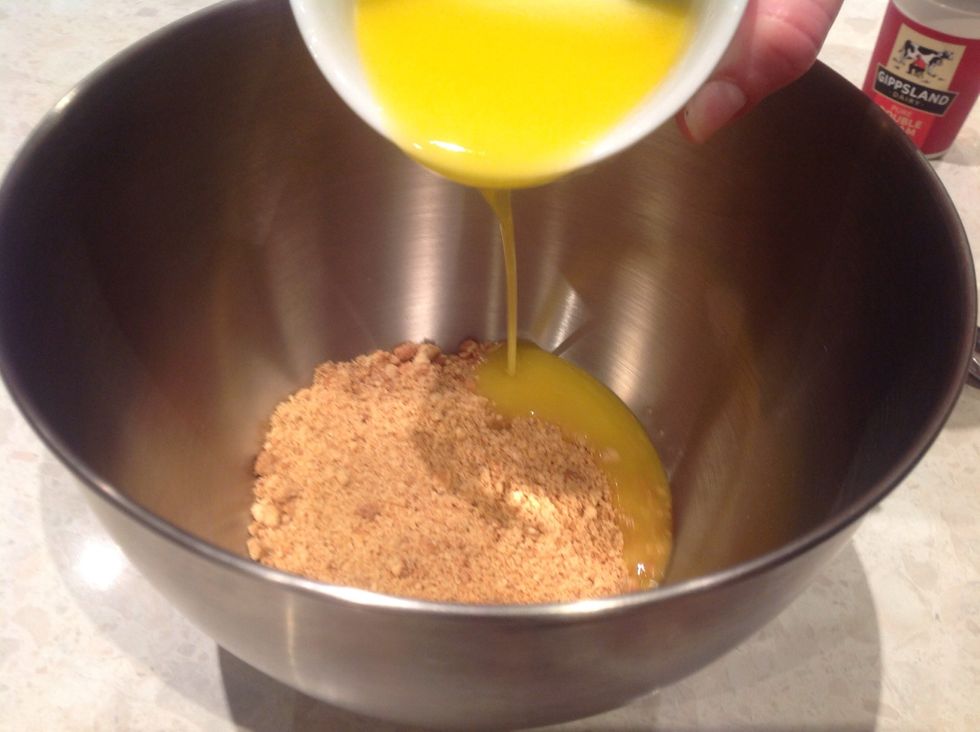 Add melted butter to digestive biscuits. Mix.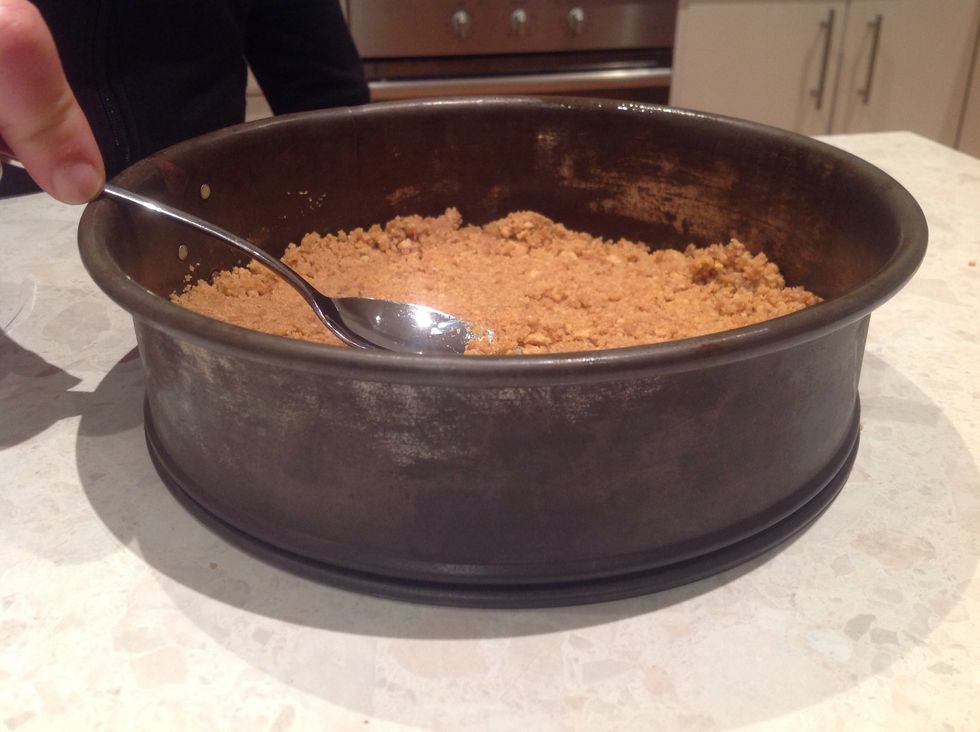 In a prepared tin press down base mix until flat with a wet metal spoon (this helps prevent it from sticking)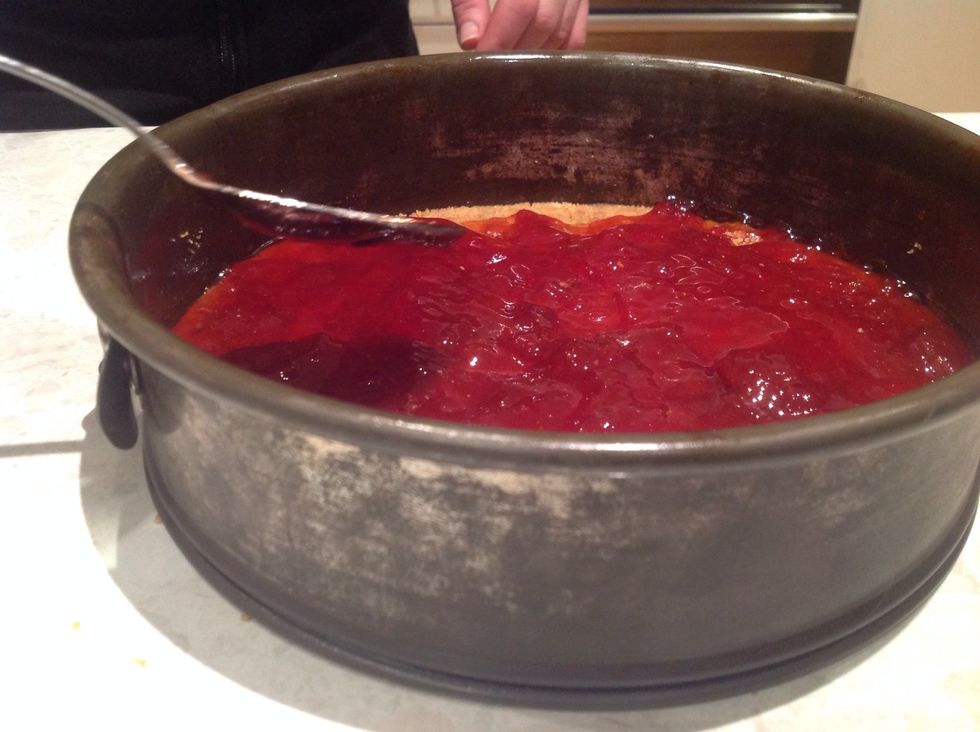 Spread a layer of jam on to the base
In a separate medium sized bowl put cream cheese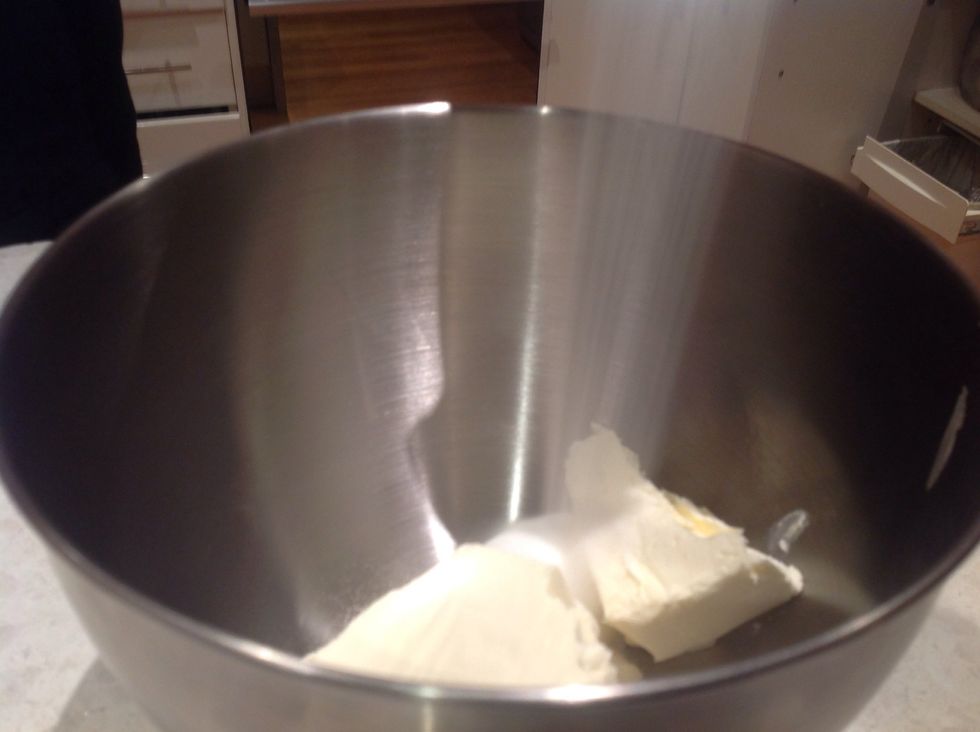 Add sugar to cream chesse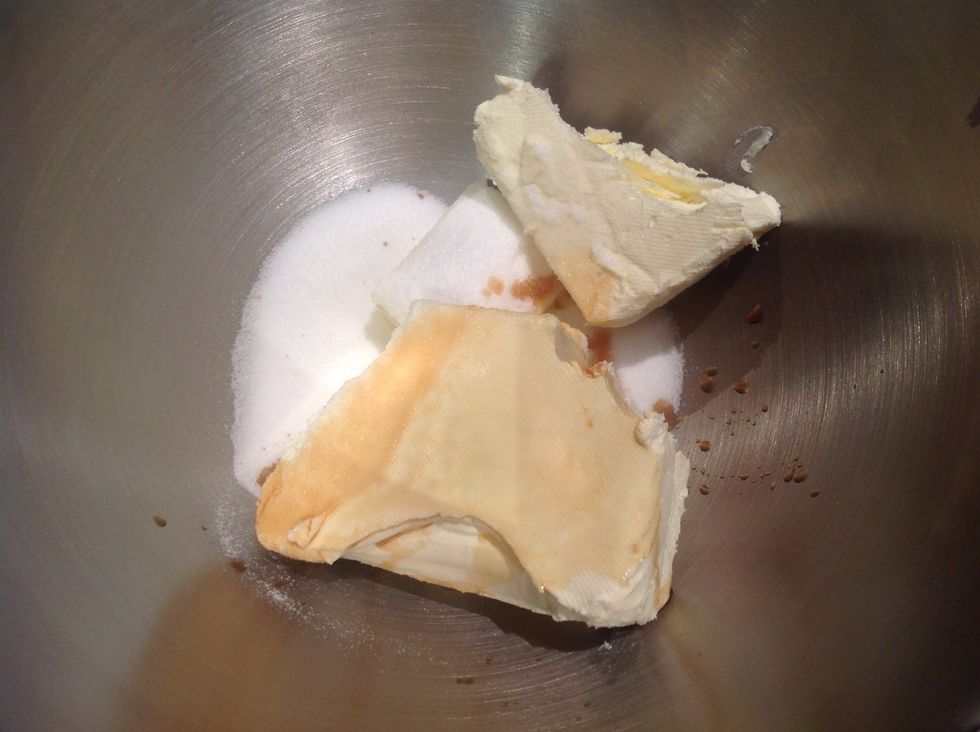 add vanilla essence into sugar and cream cheese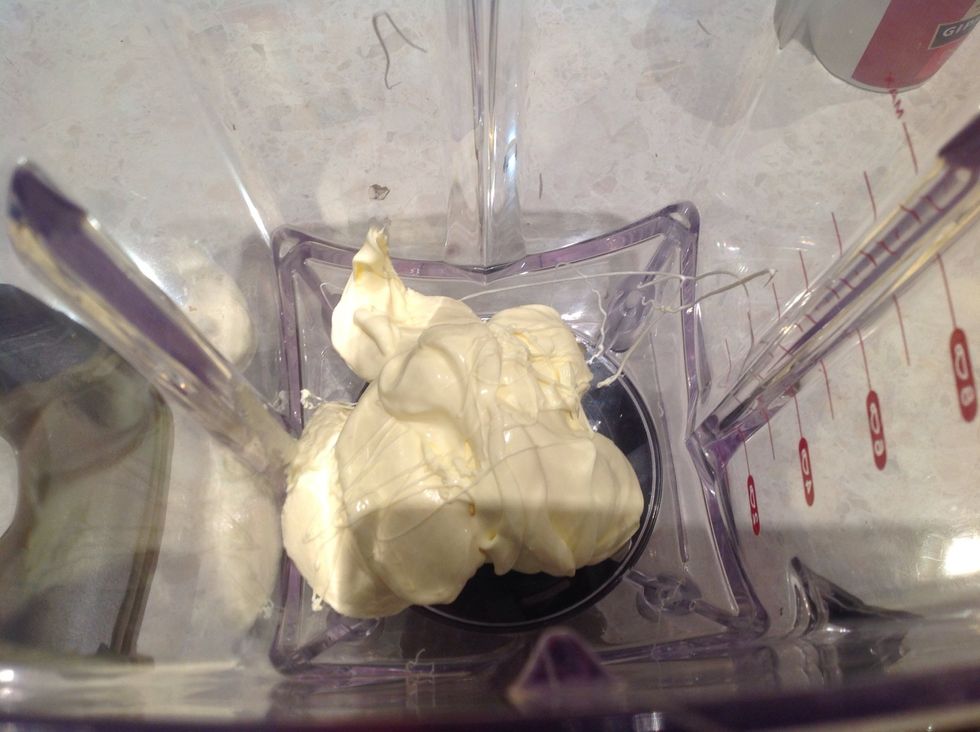 In another bowl or processor whip cream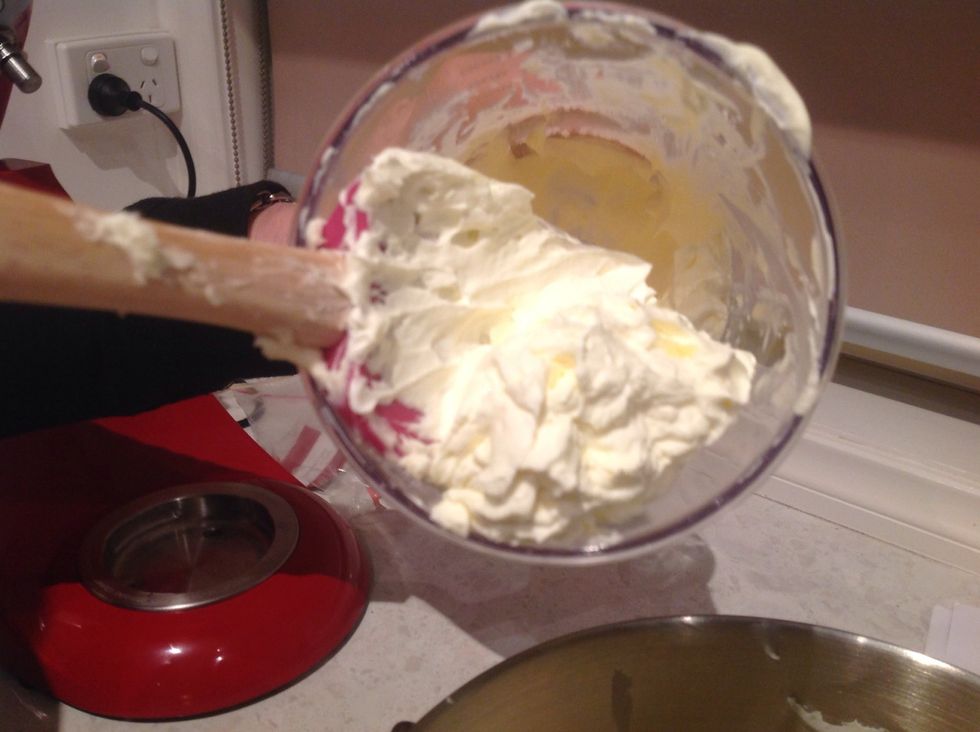 scoop out cream into the bowl with cream cheese, sugar and vanila essence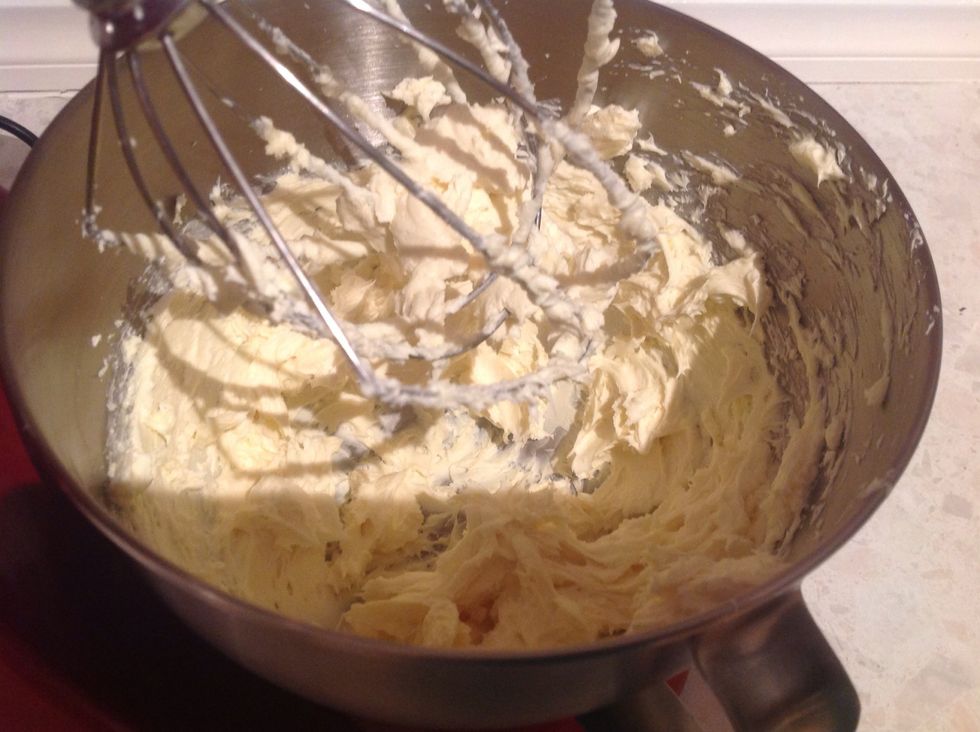 whip with an electric mixer until all is combined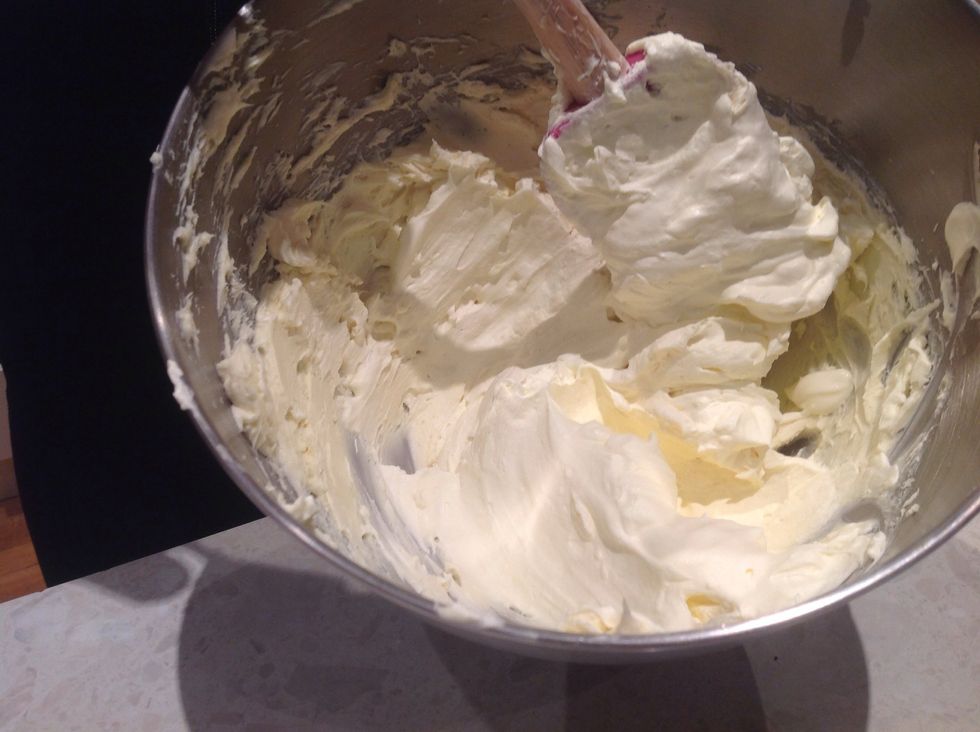 scoop out mixture and apply on to jam base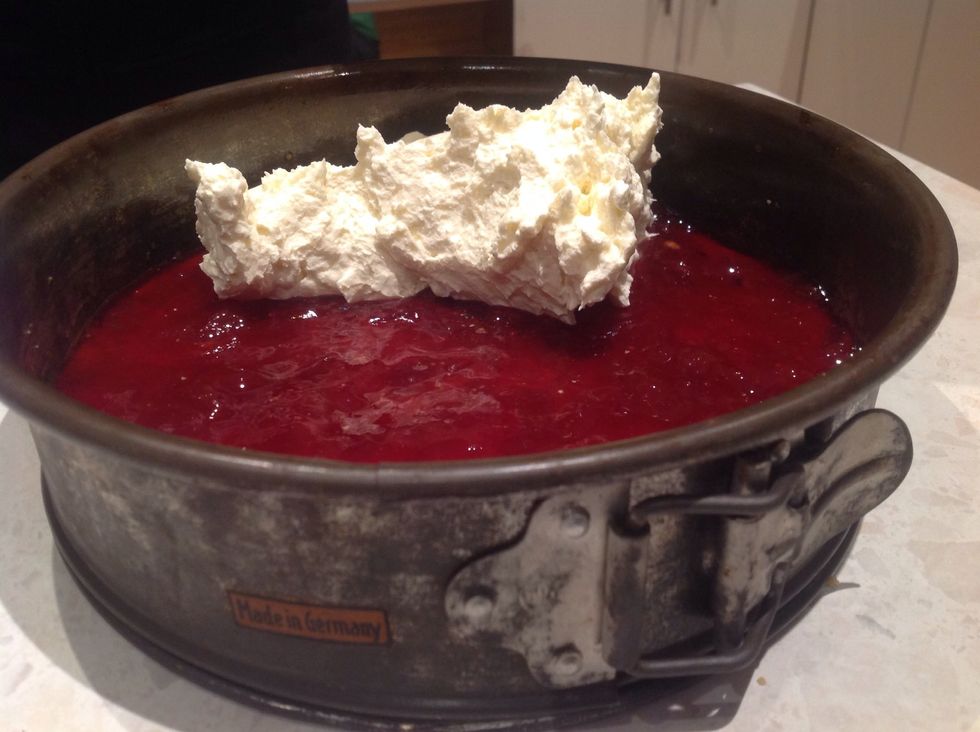 spread out with a wet metal spoon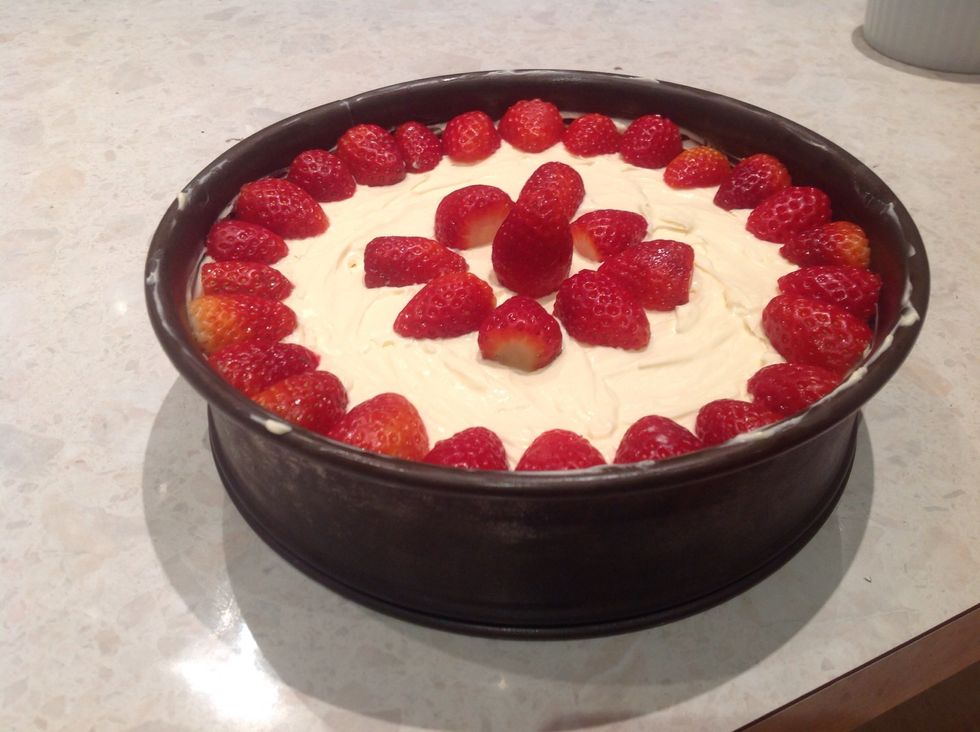 decorate with strawberries and refrigerate for 5-6 hours or overnight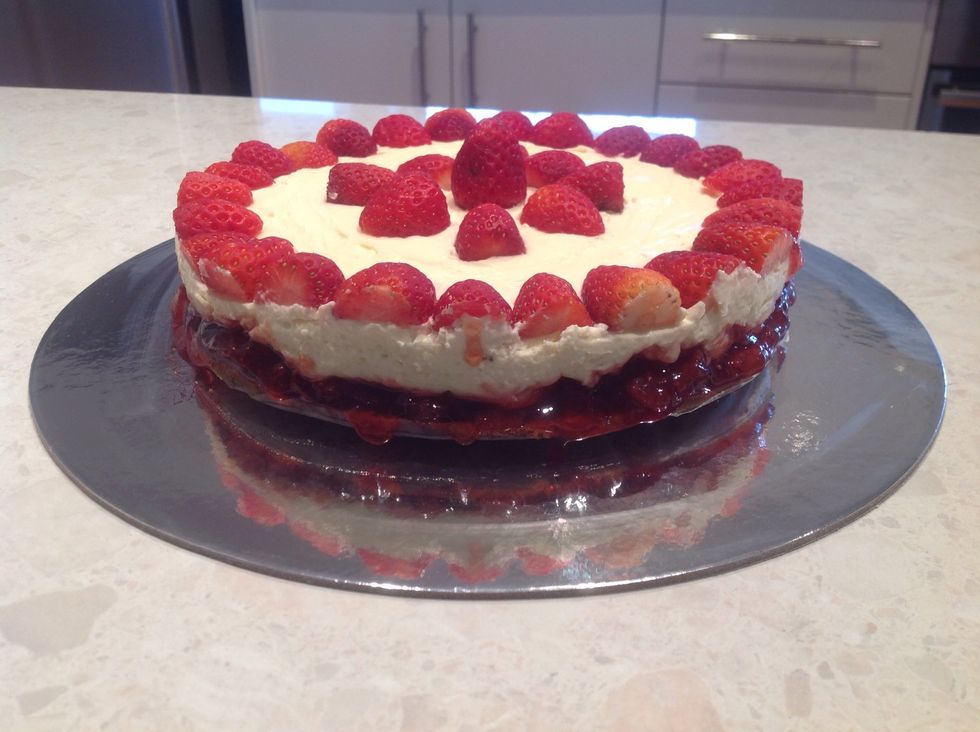 carefully take out cheesecake from the tin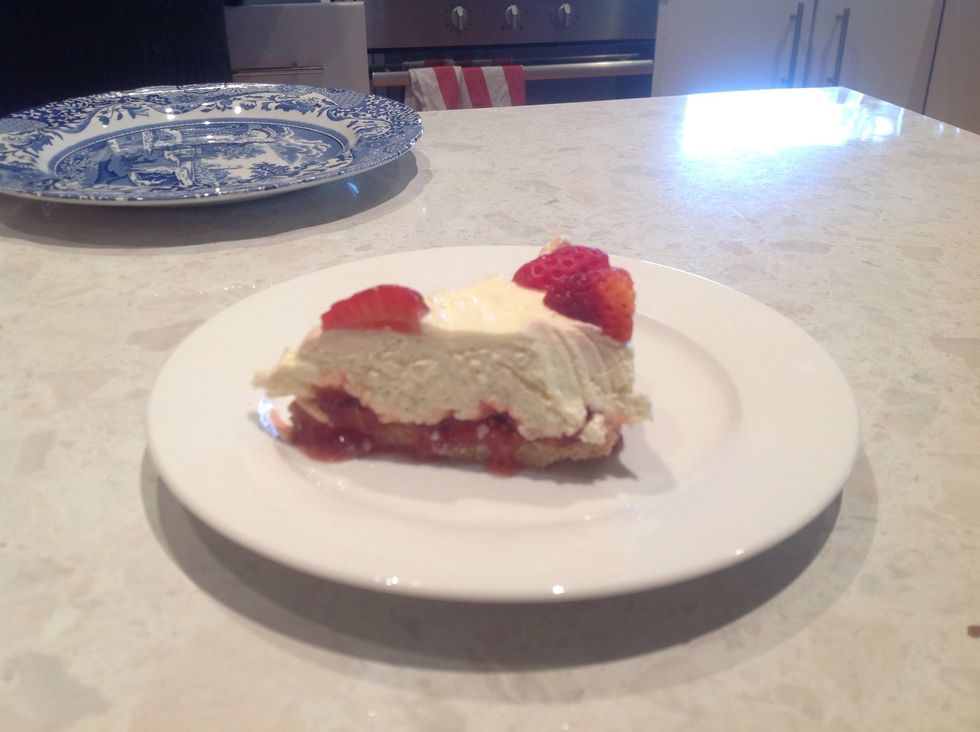 enjoy!
125.0g of digestive biscuits
75.0 melted butter
300.0g cream cheese
60.0g white sugar
1.0tsp vanilla essence
250.0ml double cream
1.0 strawberry jam
11.0c strawberries (to decorate)