How to bake strawberry and elderflower gateau
Bake Strawberry and Elderflower Gateau
138
Ingredients needed for the cakes
Ingredients for the frosting and filling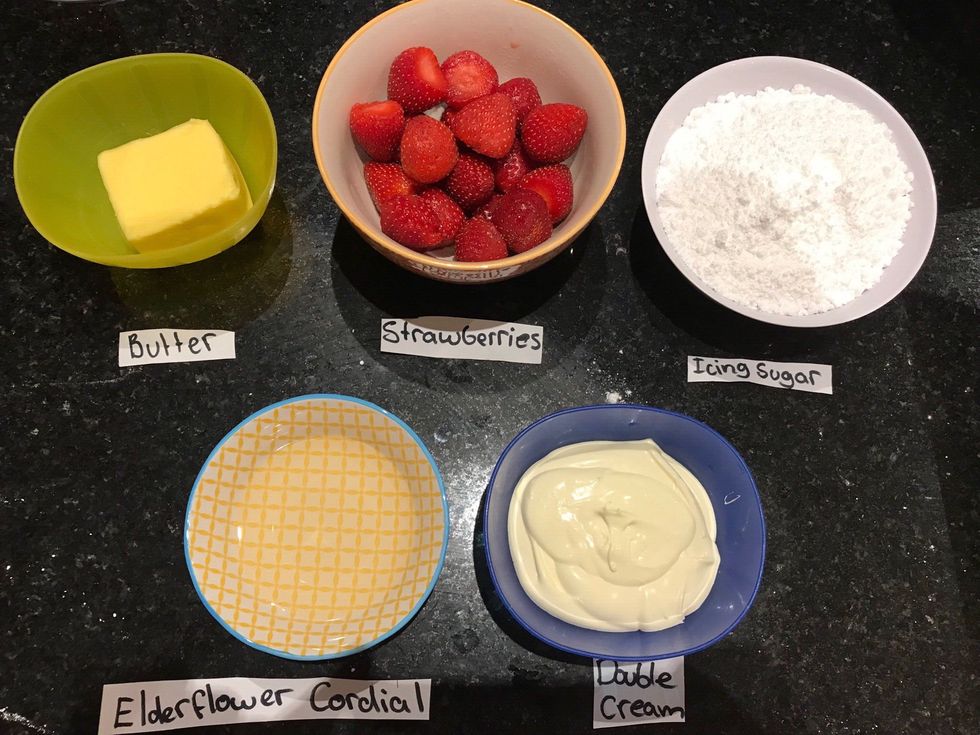 Materials needed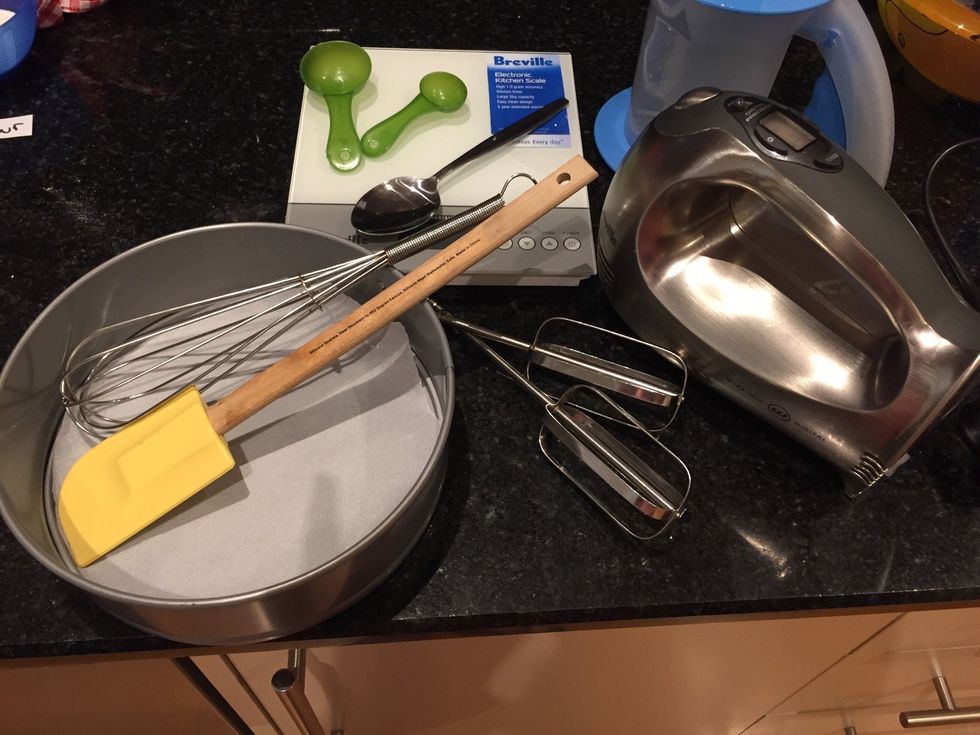 Before starting, put on an apron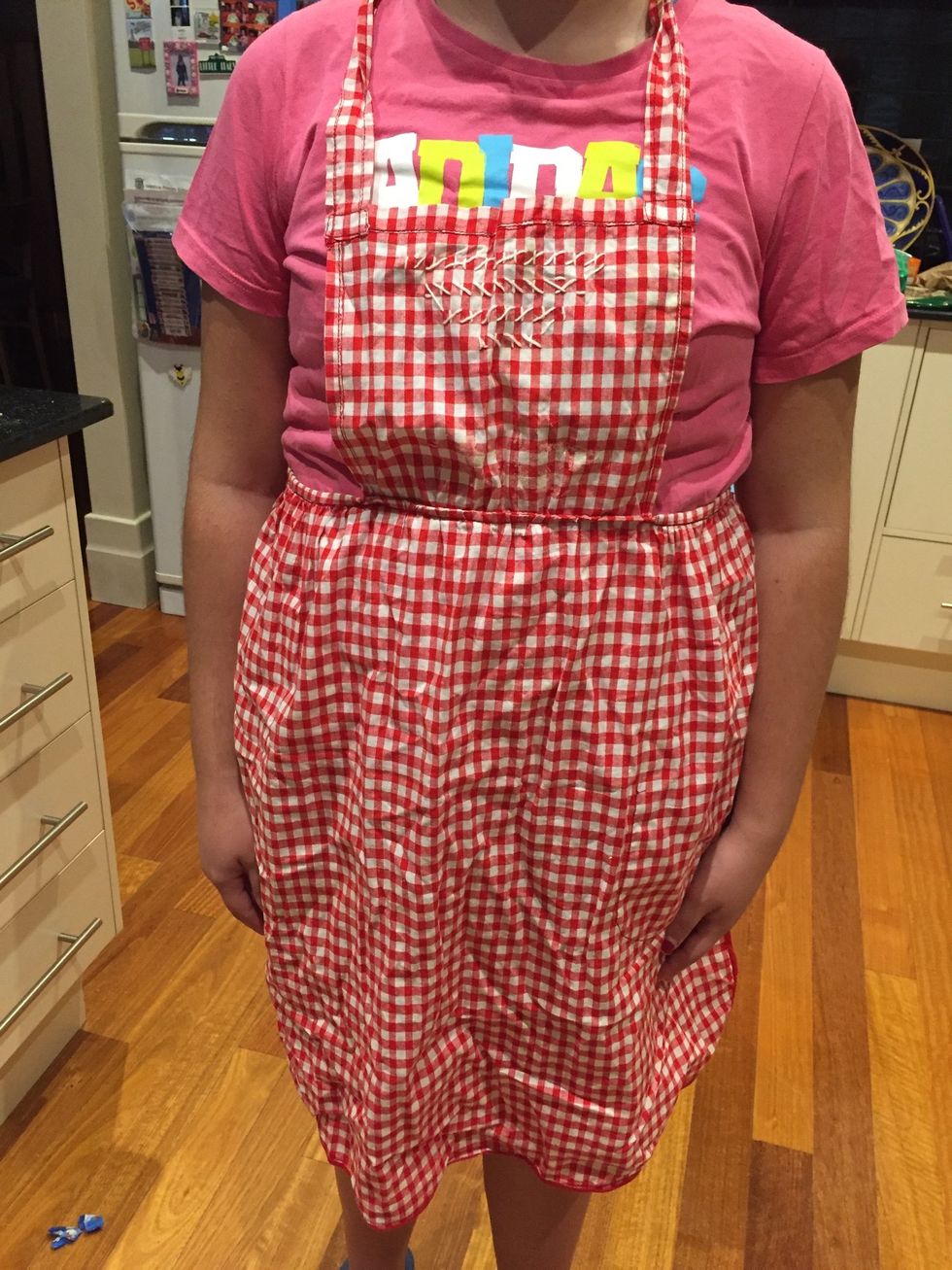 Next, tie all long hair back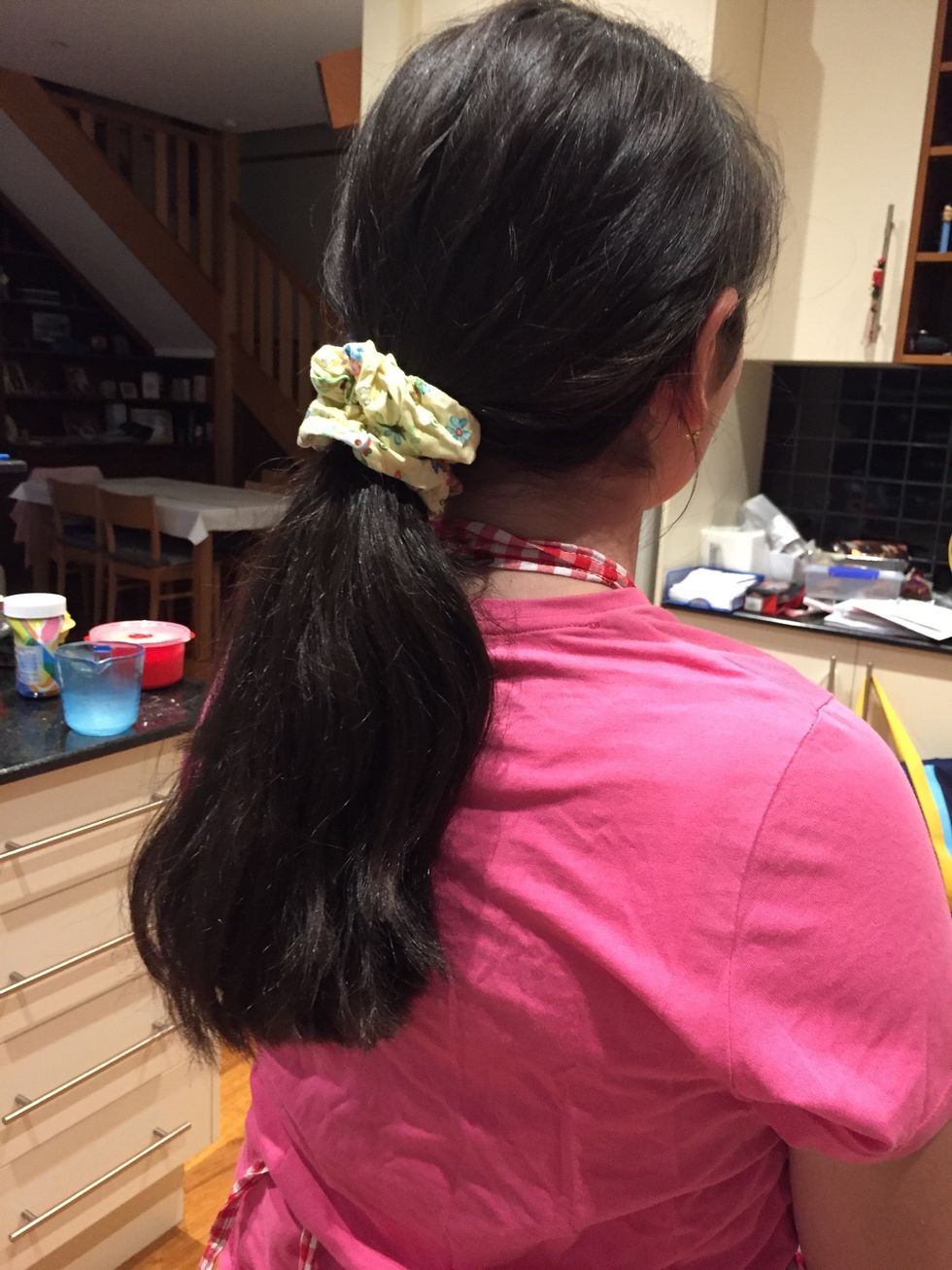 Finally before starting, wash your hands thoroughly with soap and water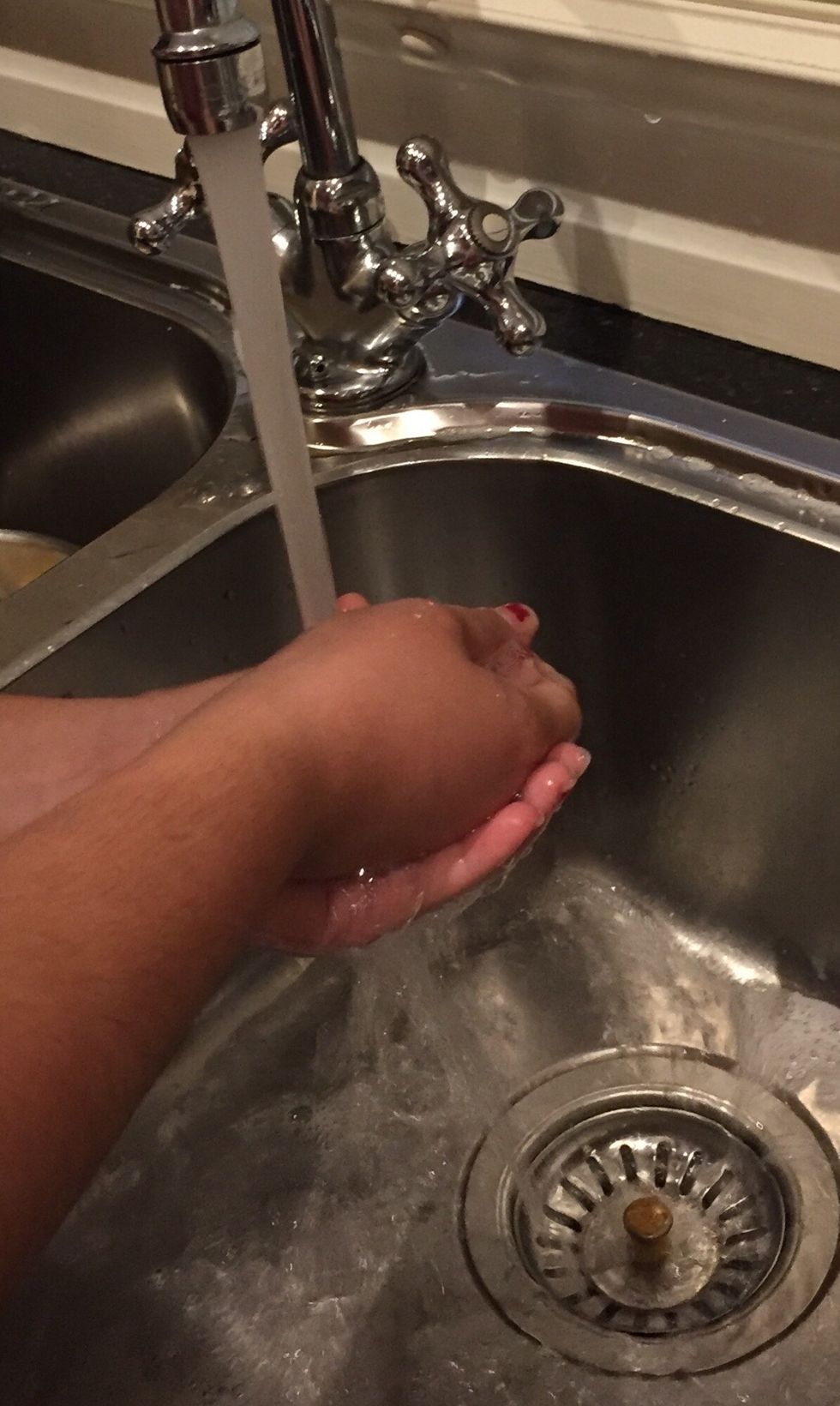 Turn on the oven and preheat it to 200 degrees Celsius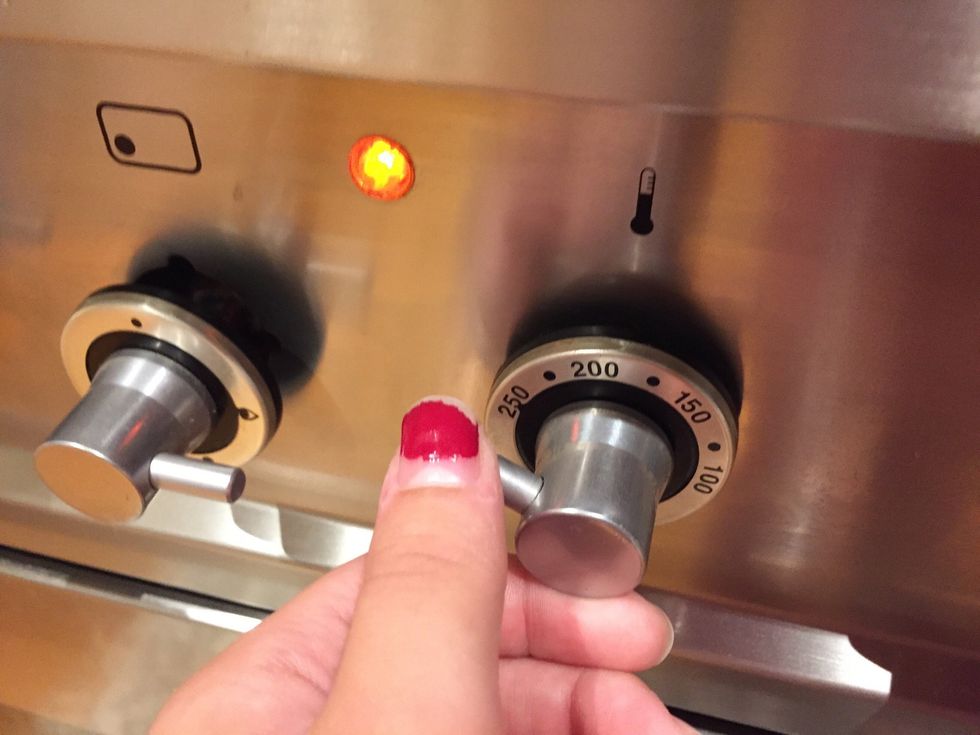 Lightly grease both of the cake tins with some butter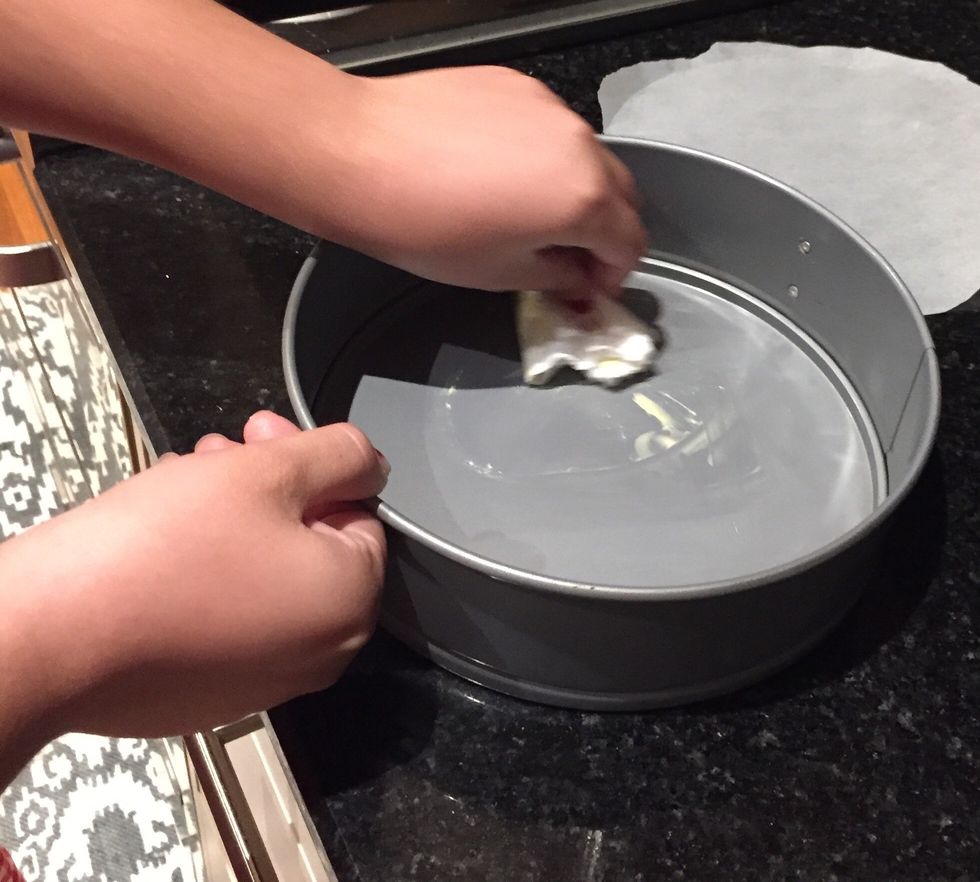 Now trim baking paper to fit the base off our cake tins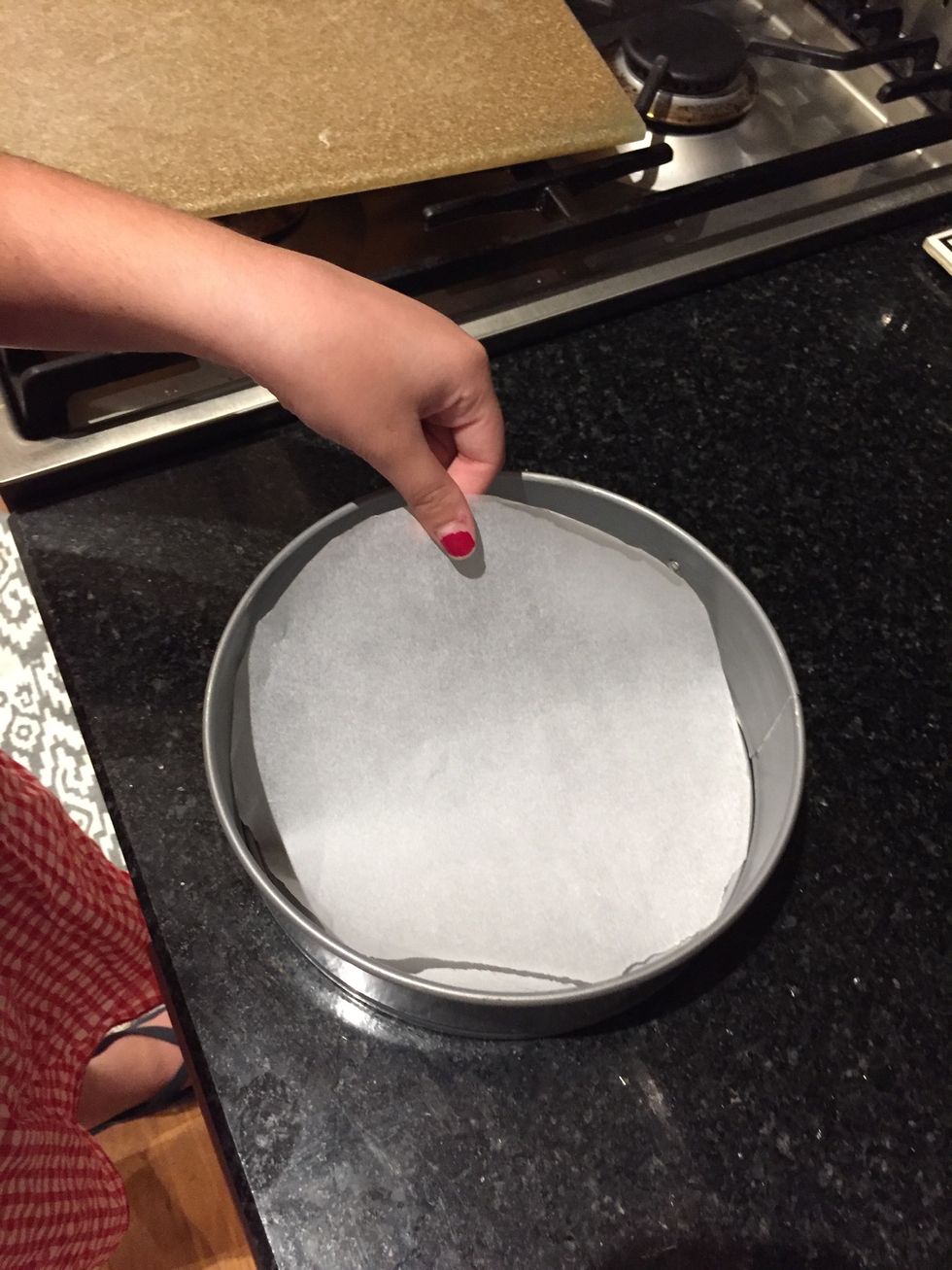 This is what it should look like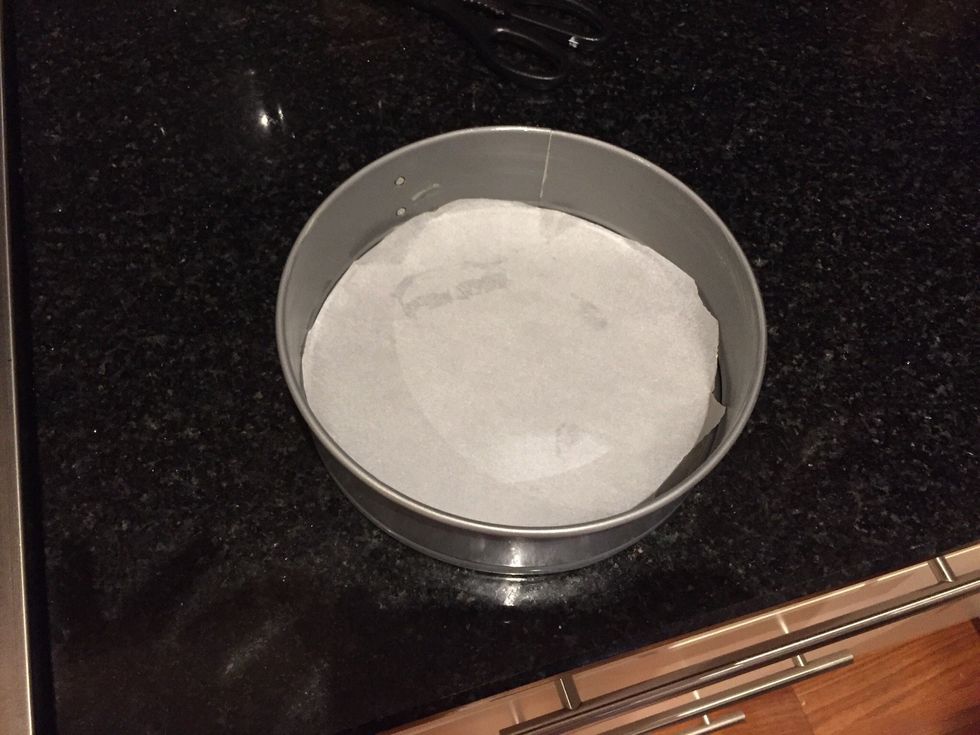 Crack in all 4 eggs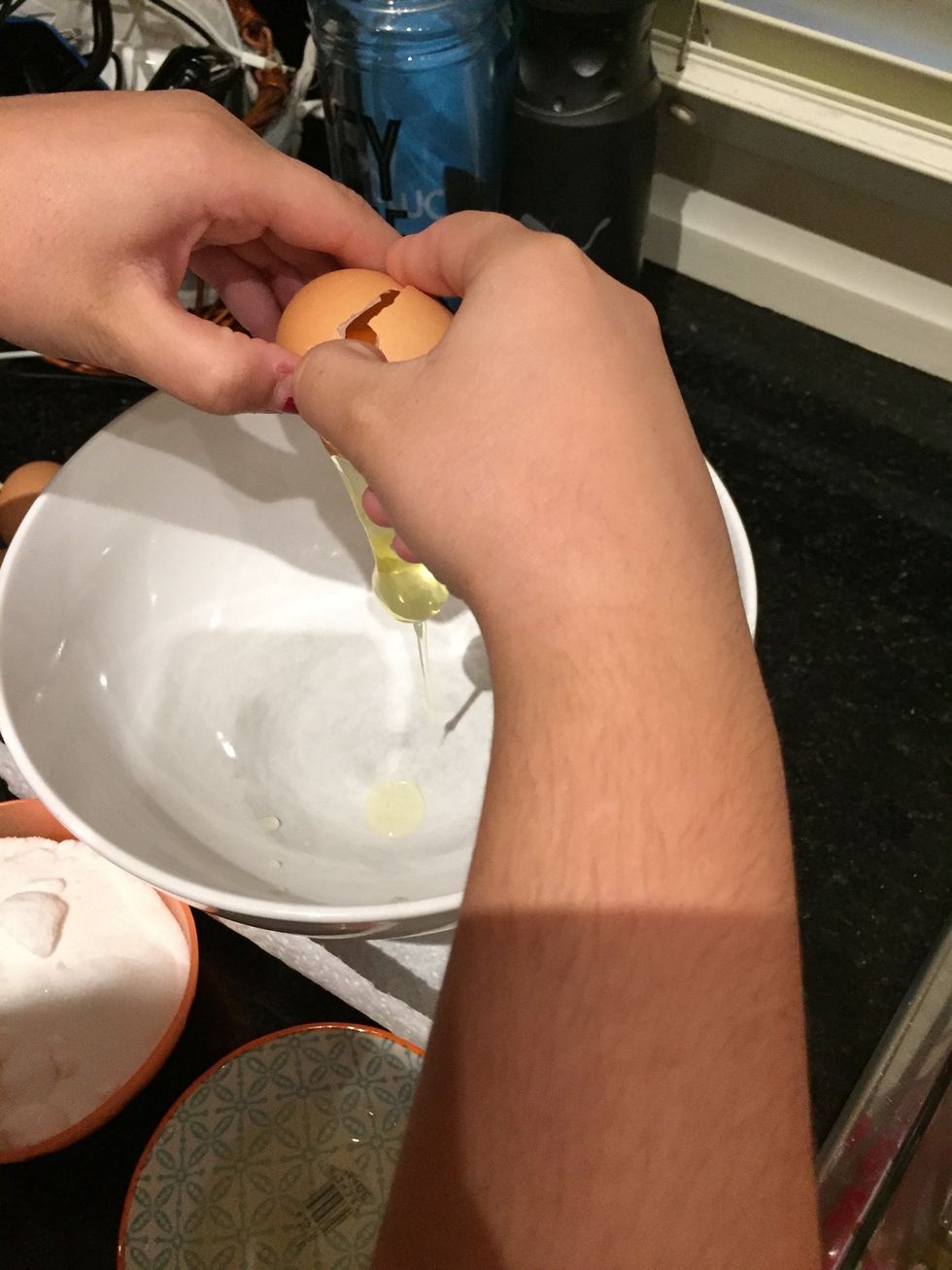 Now add in sugar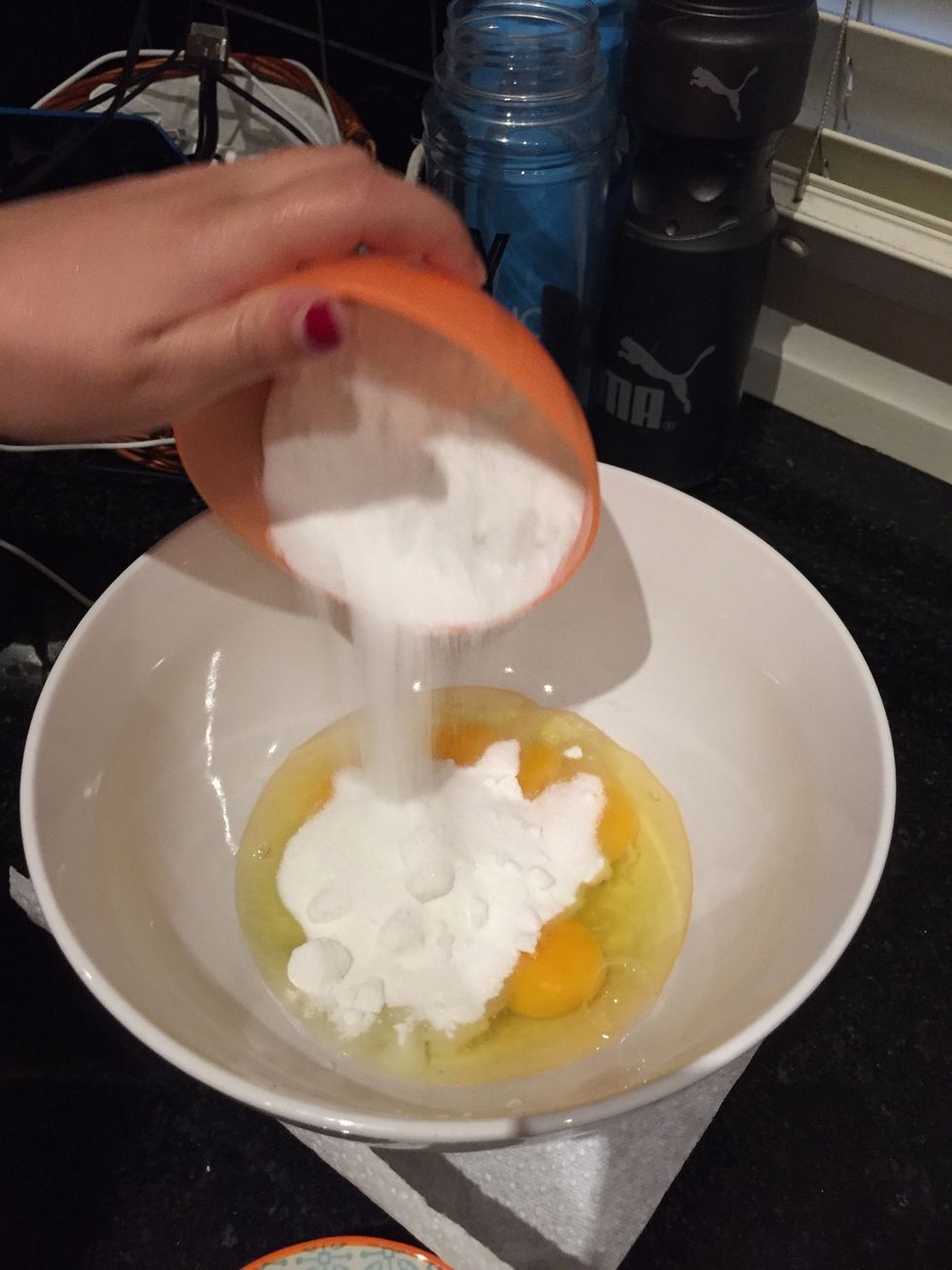 And elderflower cordial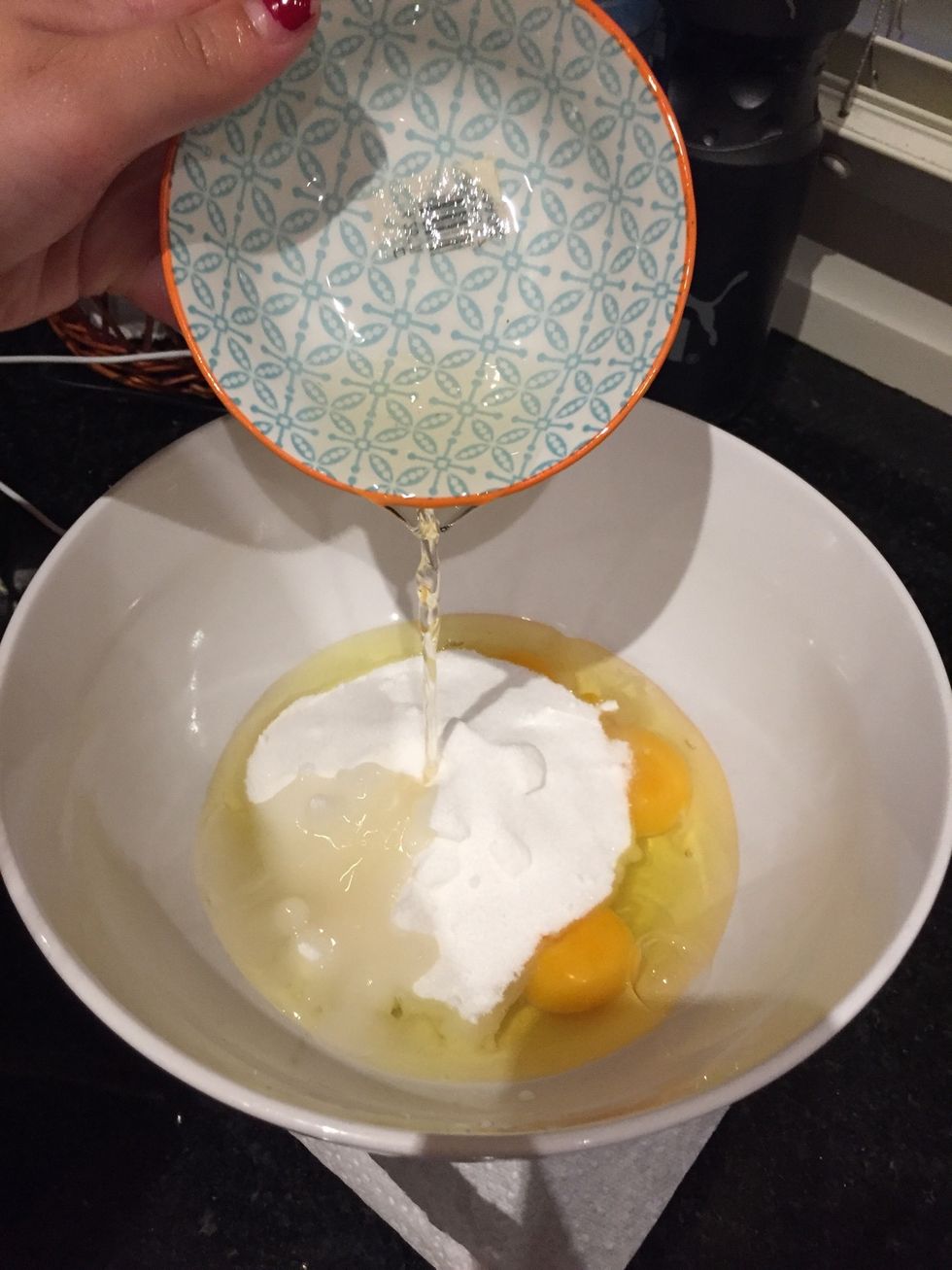 Beat them all together for about 10 minutes or until pale in colour
Done!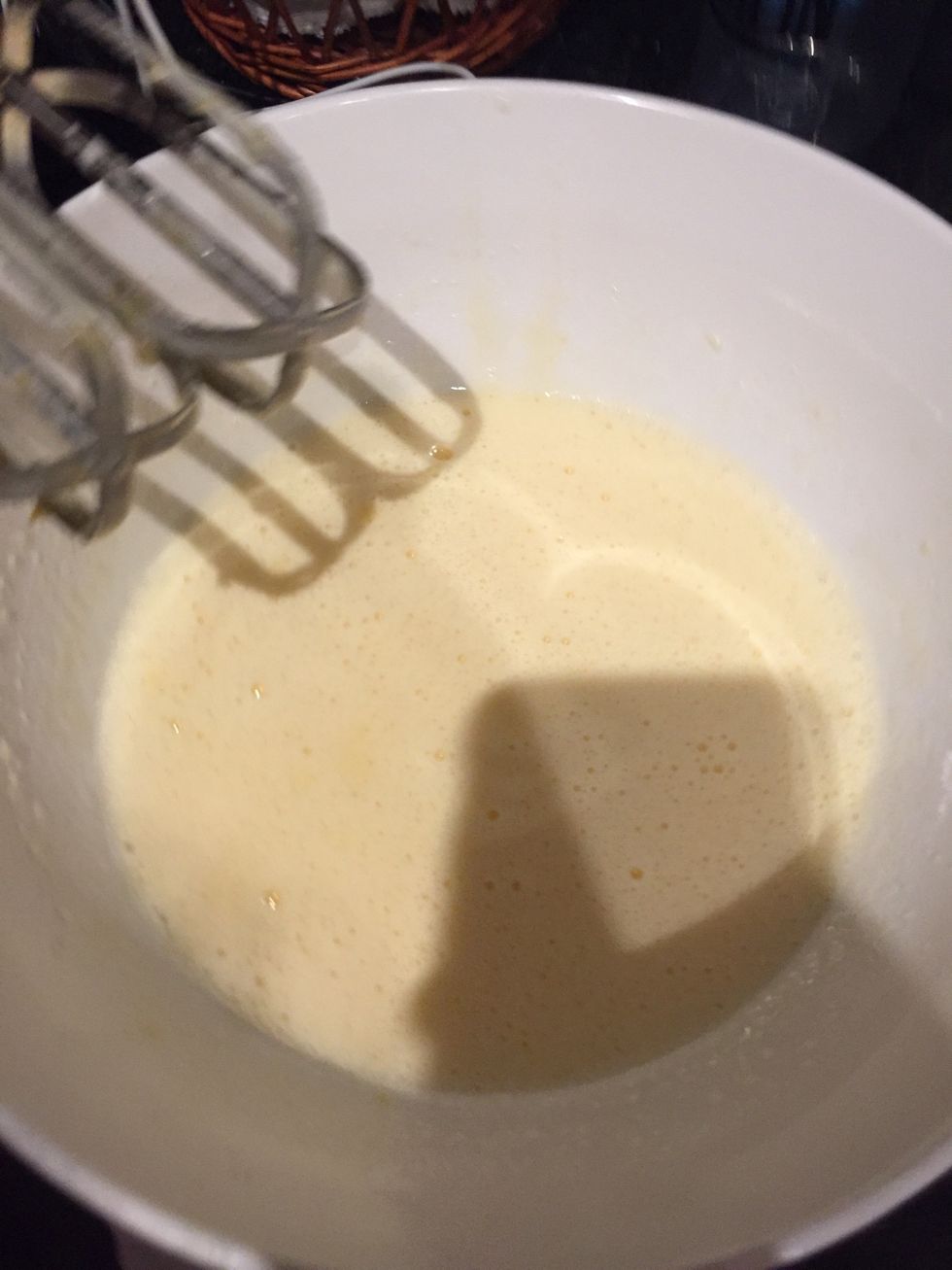 Now sieve in the rice flour and and plain flour
Fold in ingredients with the large metal spoon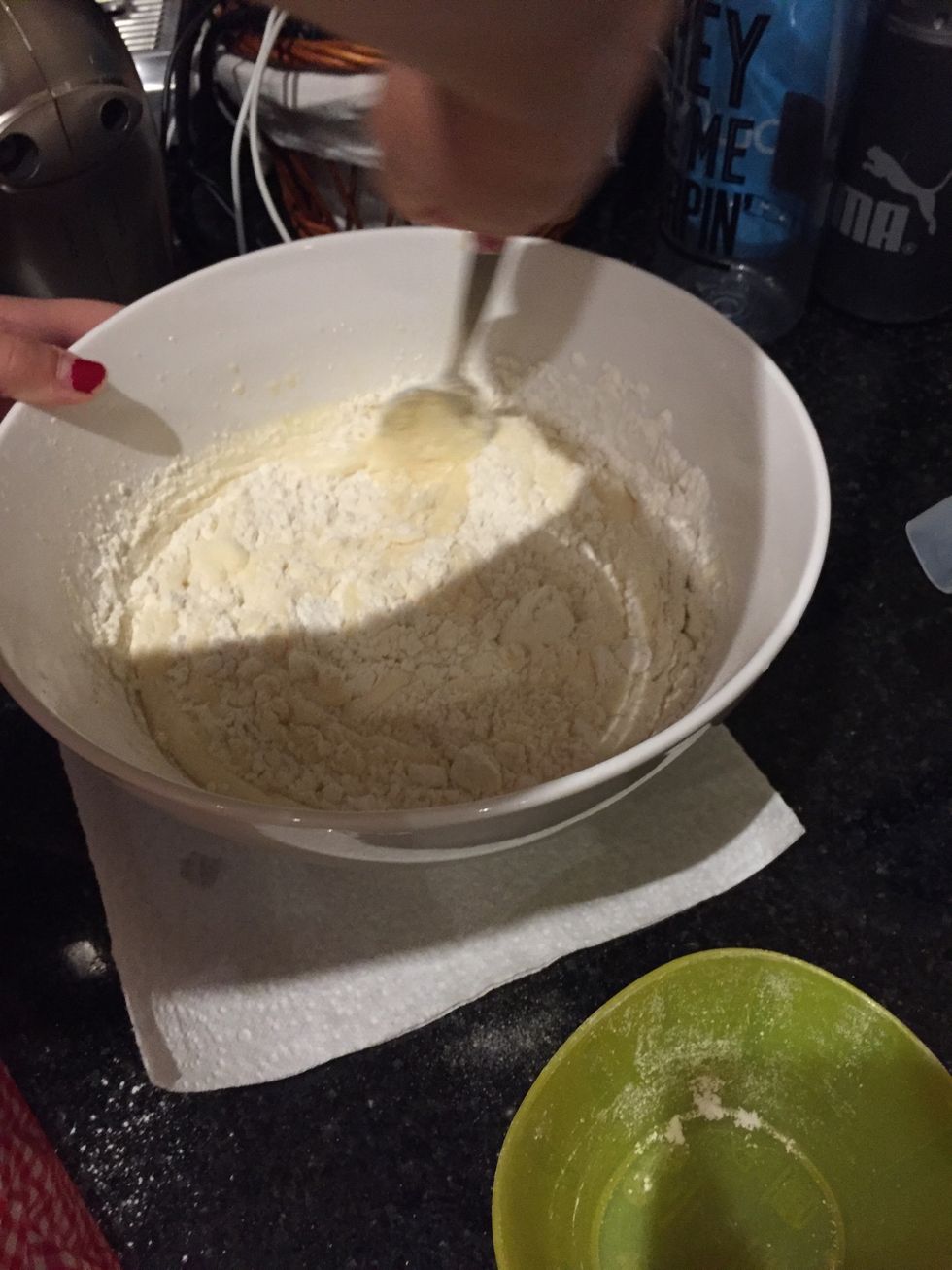 Now add baking powder and mix it in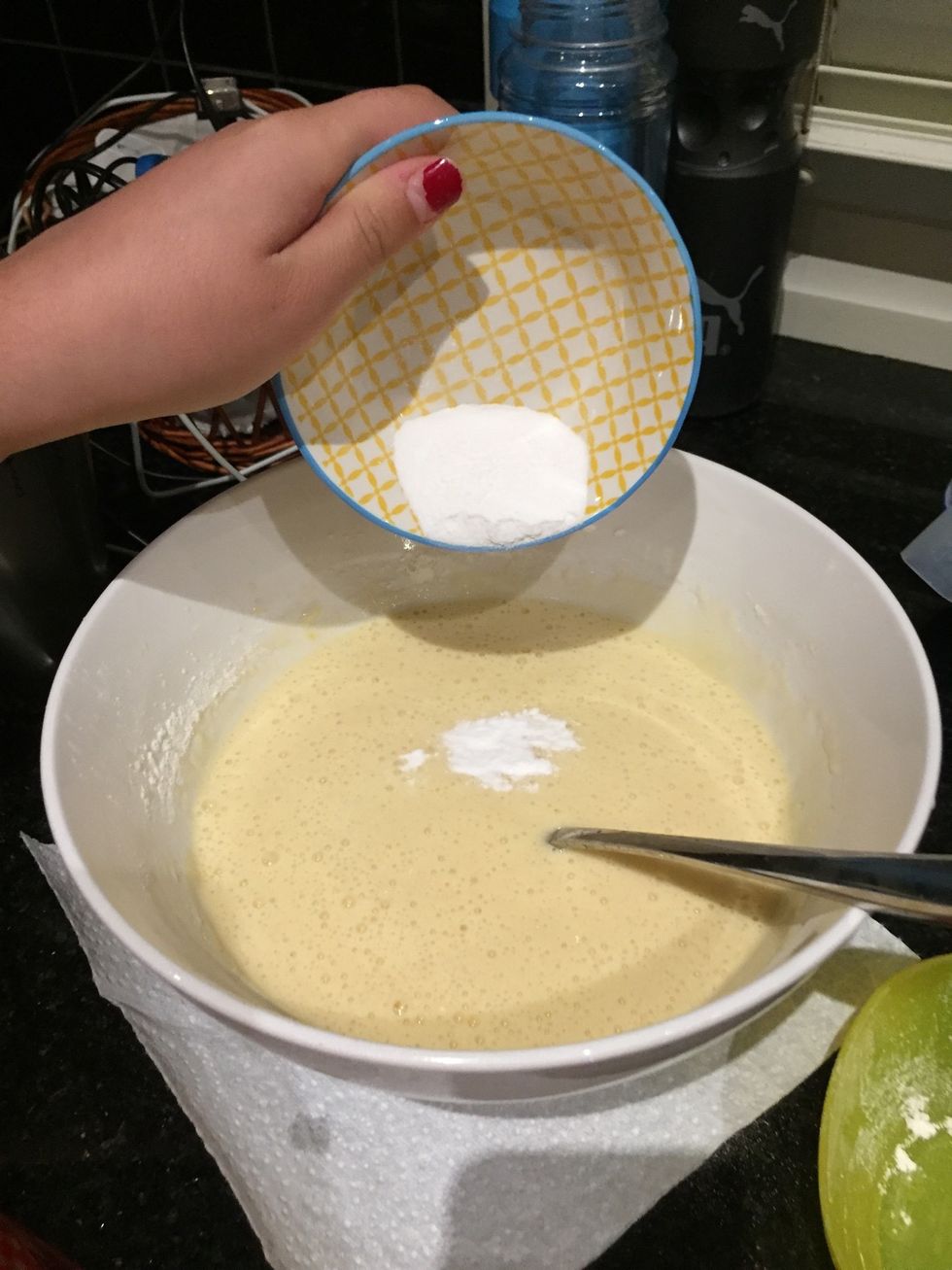 Divide equally between both cake tins
Now place in the oven
And set a timer for 30 minutes
Meanwhile, wash all dishes with hot soapy water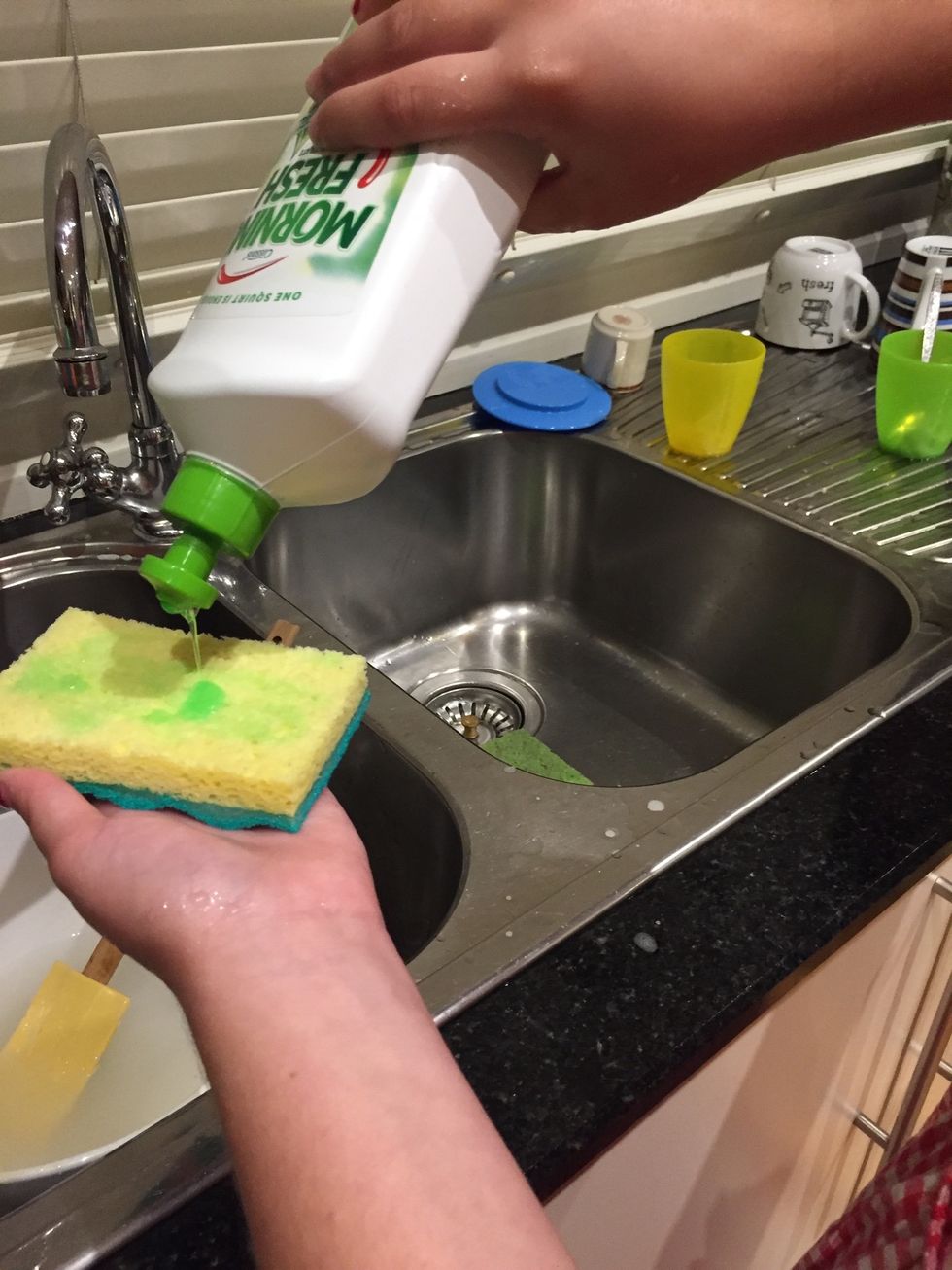 And dry them all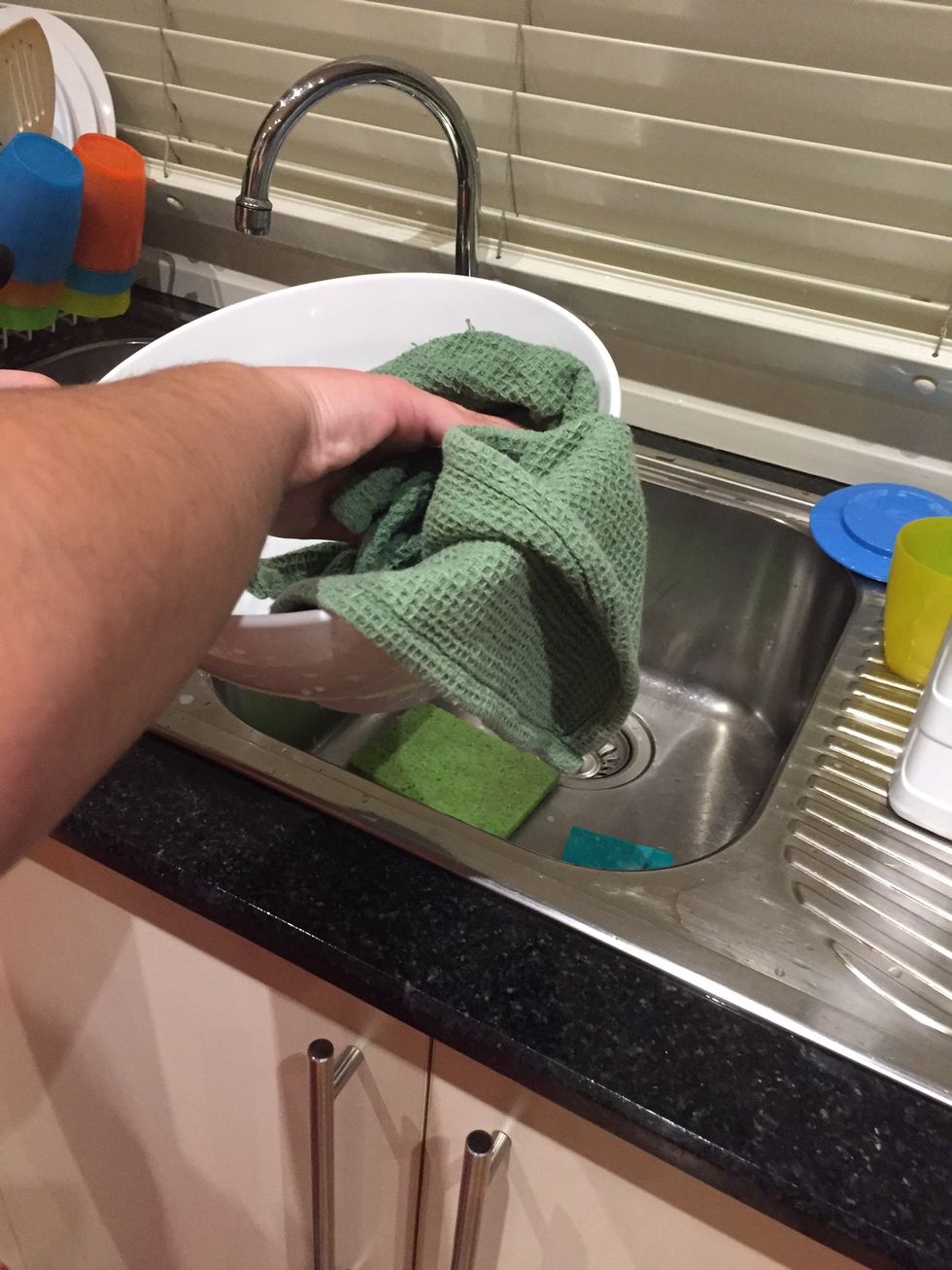 Half an hour has passed and I am testing the cake
Nothing was left on the cake tester which means it's done!
Put both cake on the cooling rack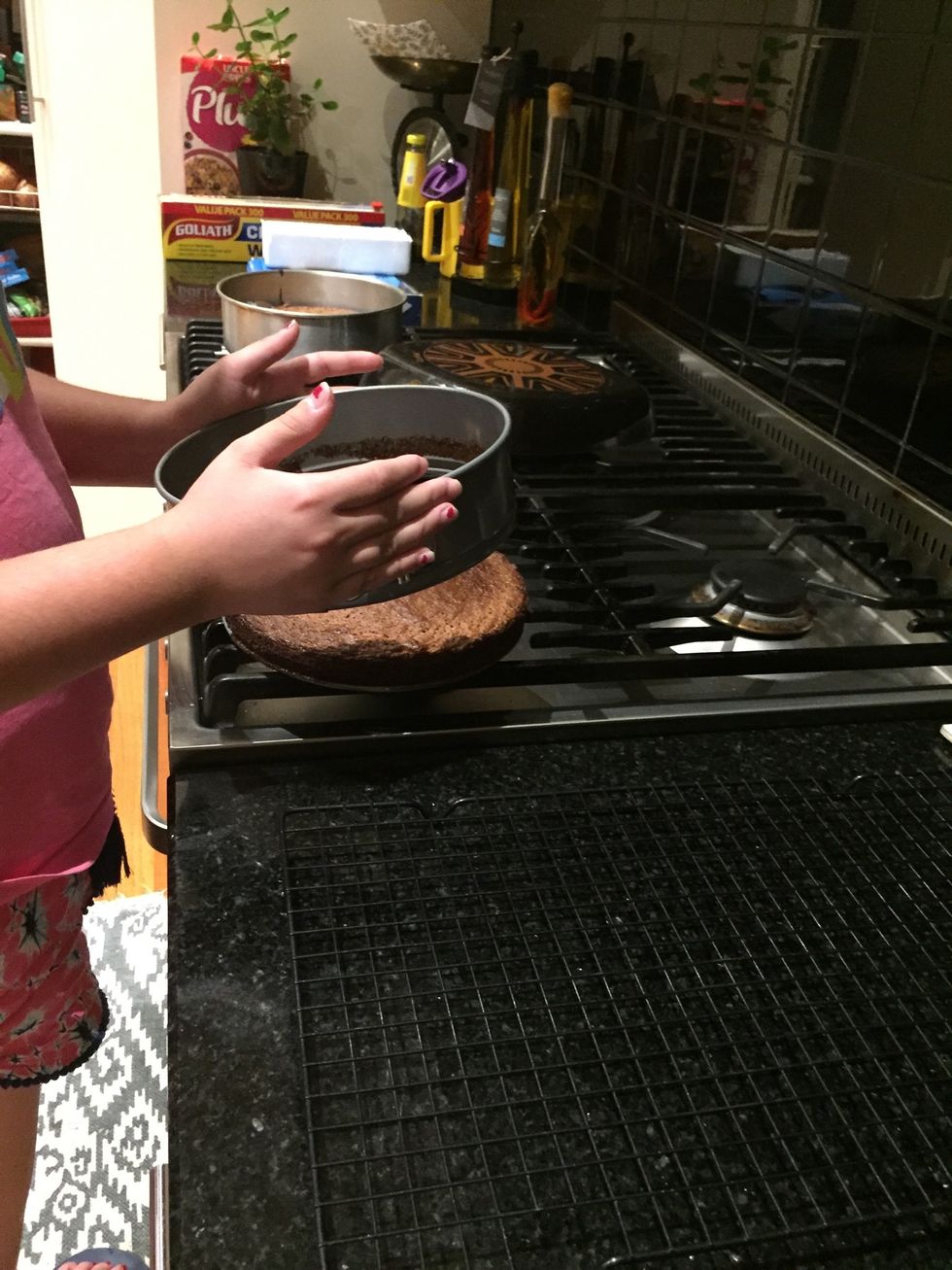 And remove the baking paper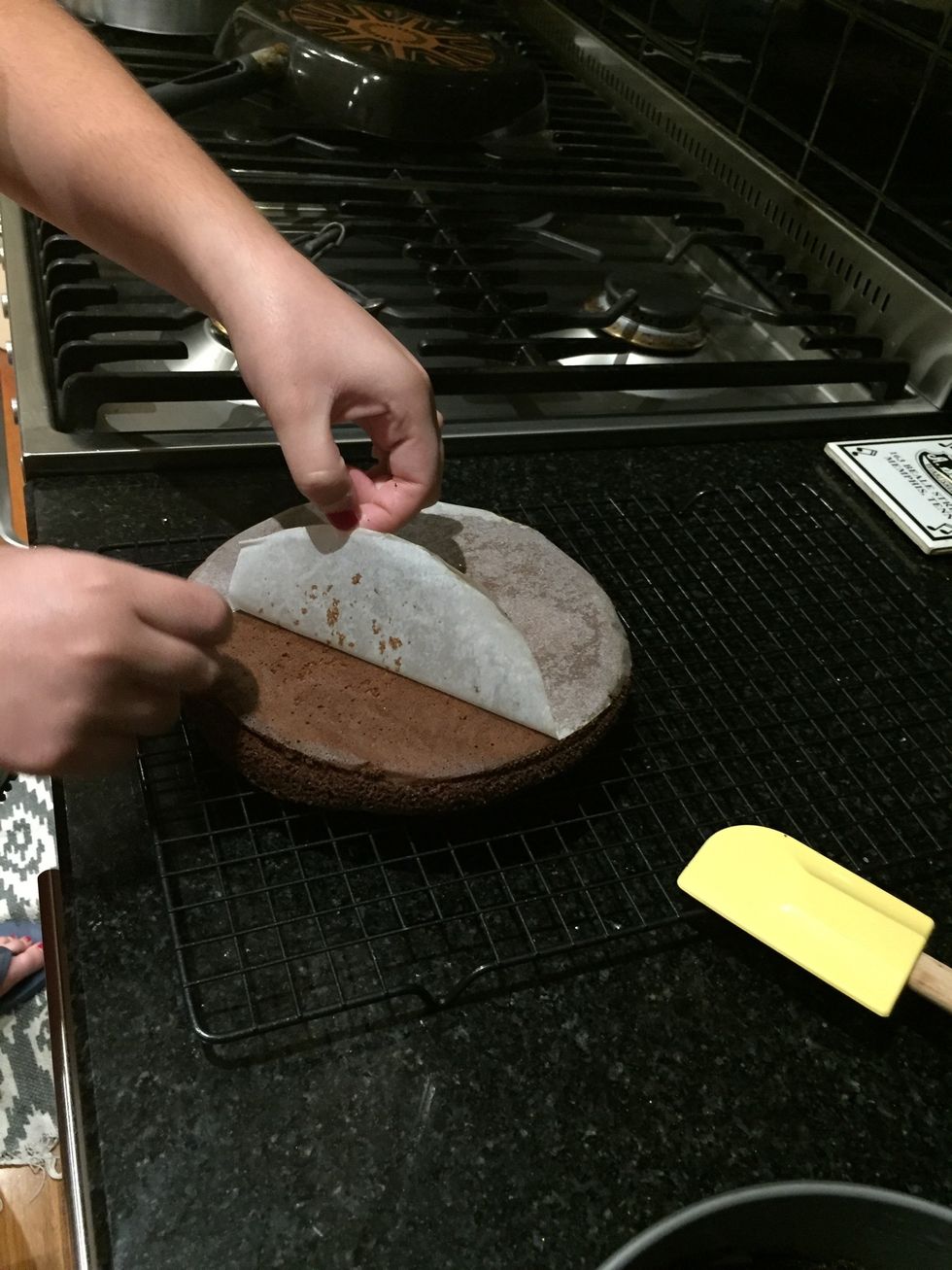 Now leave them for 10 minutes to cool
In that 10 minutes, mash the strawberries into a purée.
Now beat the butter until smooth
Now sieve in the icing sugar and beat well for about 13 minutes
Done!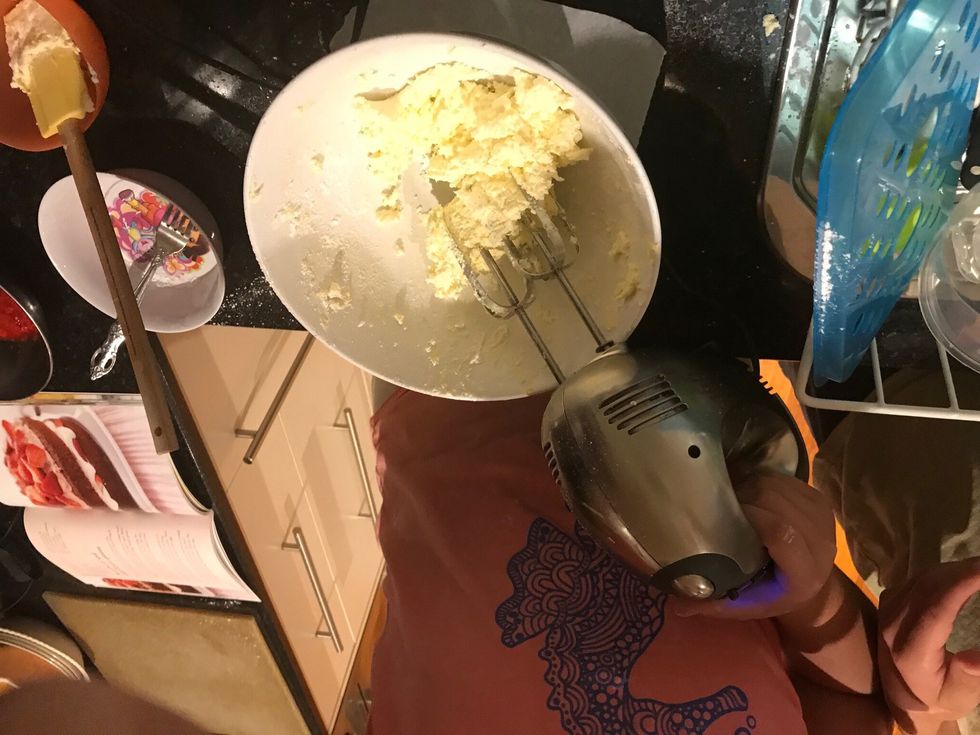 Add in strawberry purée and beat. Now leave in fridge to cool.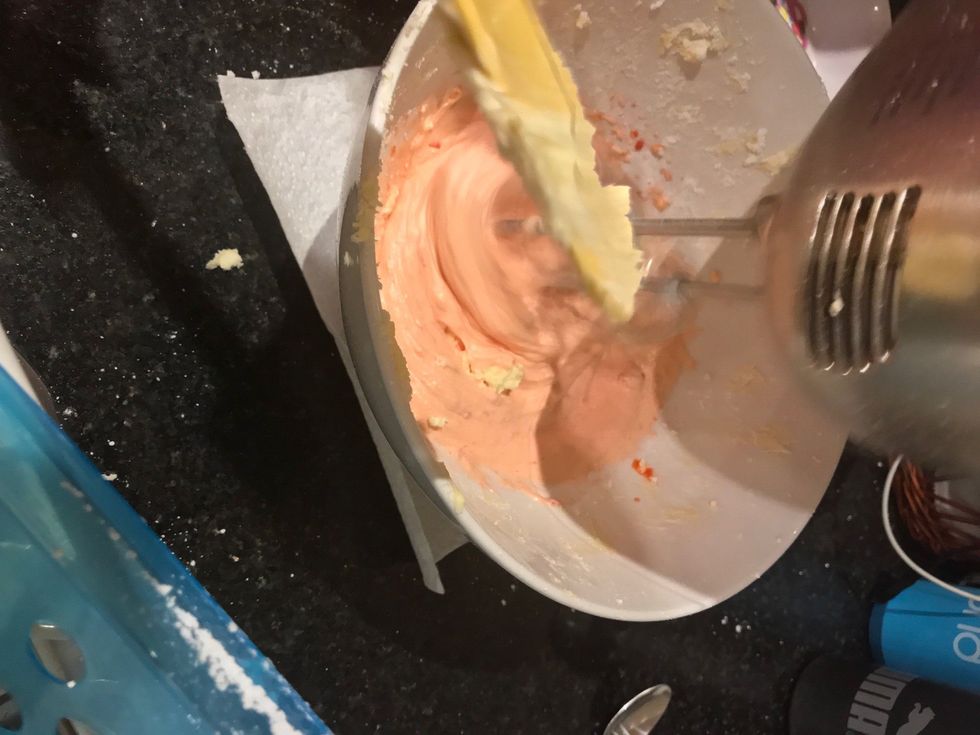 Wash all dishes with hot soapy water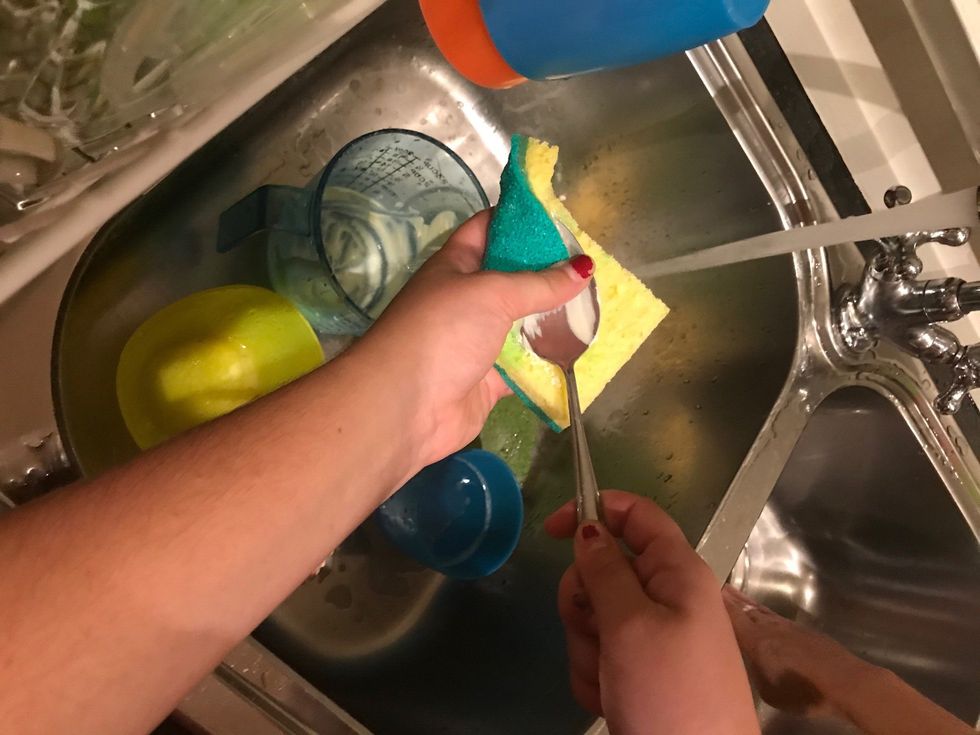 Whisk the cream and elderflower cordial until it holds shape
Now spread over one cake
Slice strawberries and place them on the cream mixture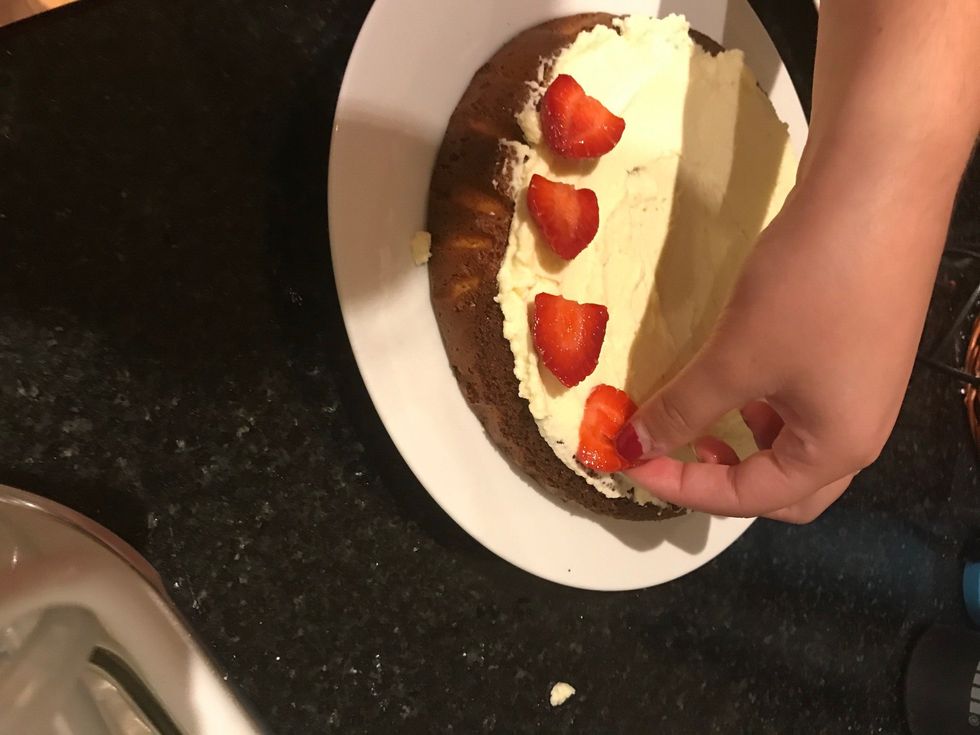 Done!
Take out of the fridge once firm enough to spread over cake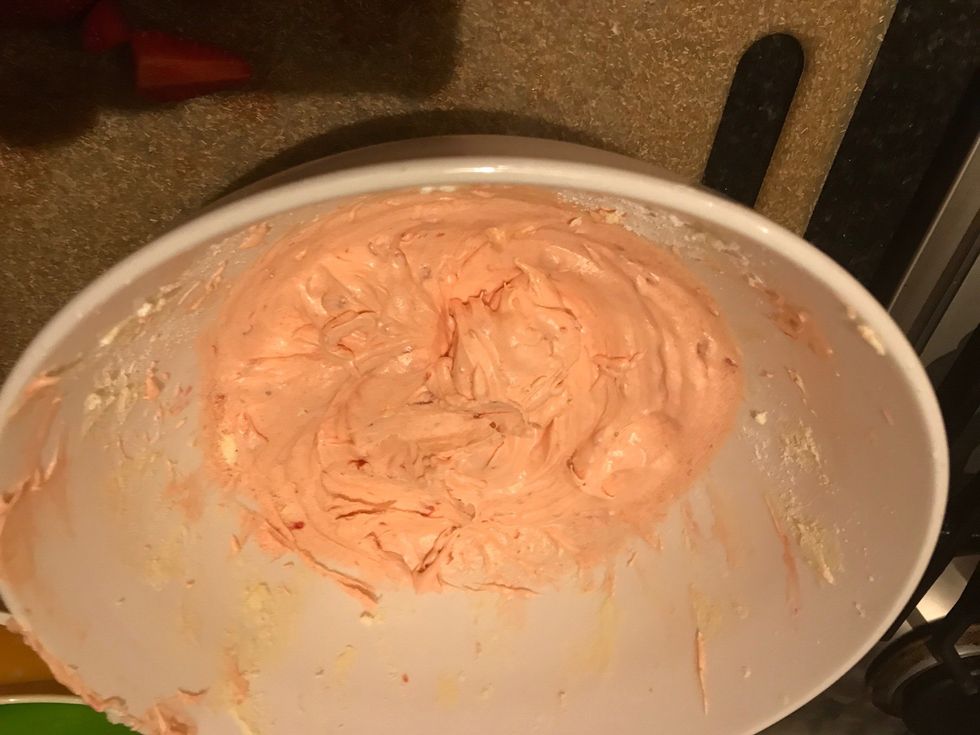 Place the second cake on top of the cream and strawberry iced cake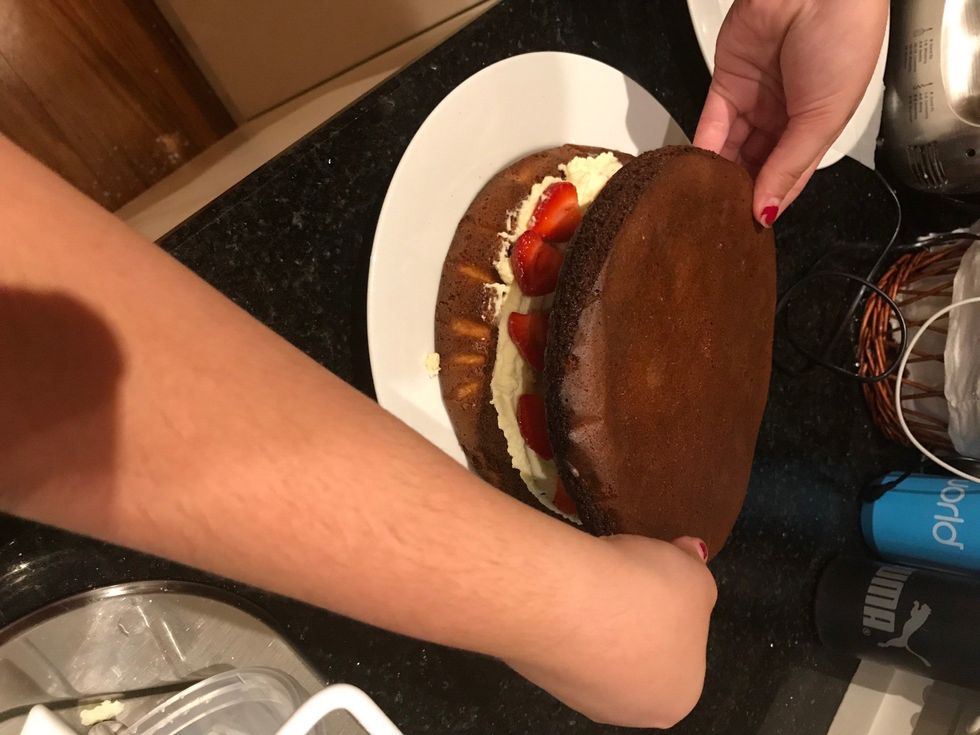 Spread on the icing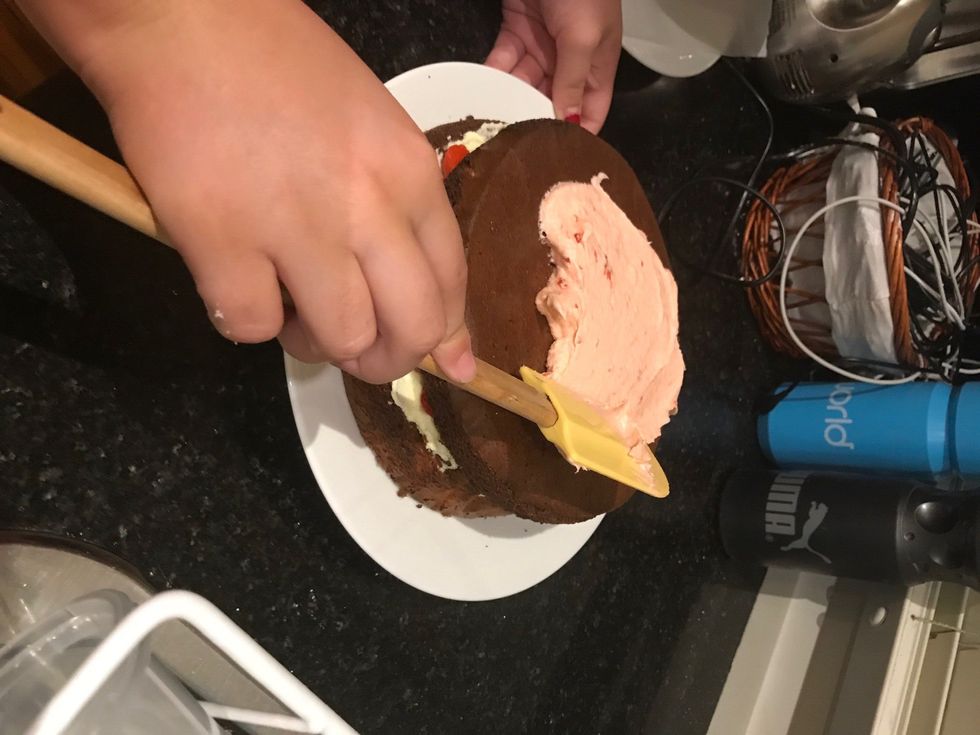 Done!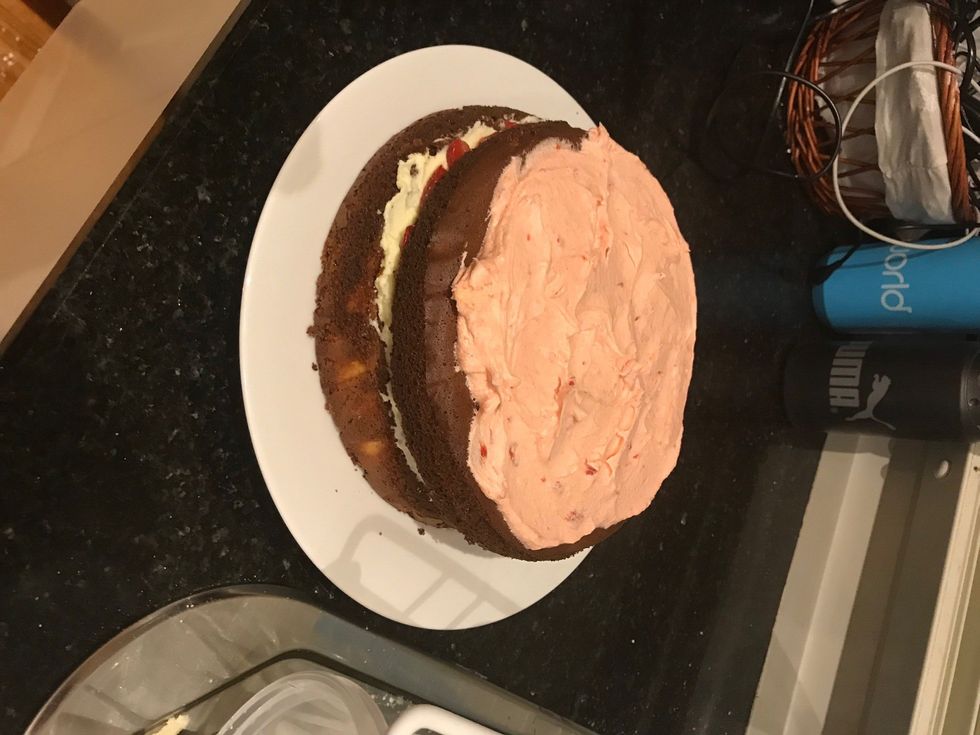 Now place quarters of strawberries over the icing
COMPLETED!!!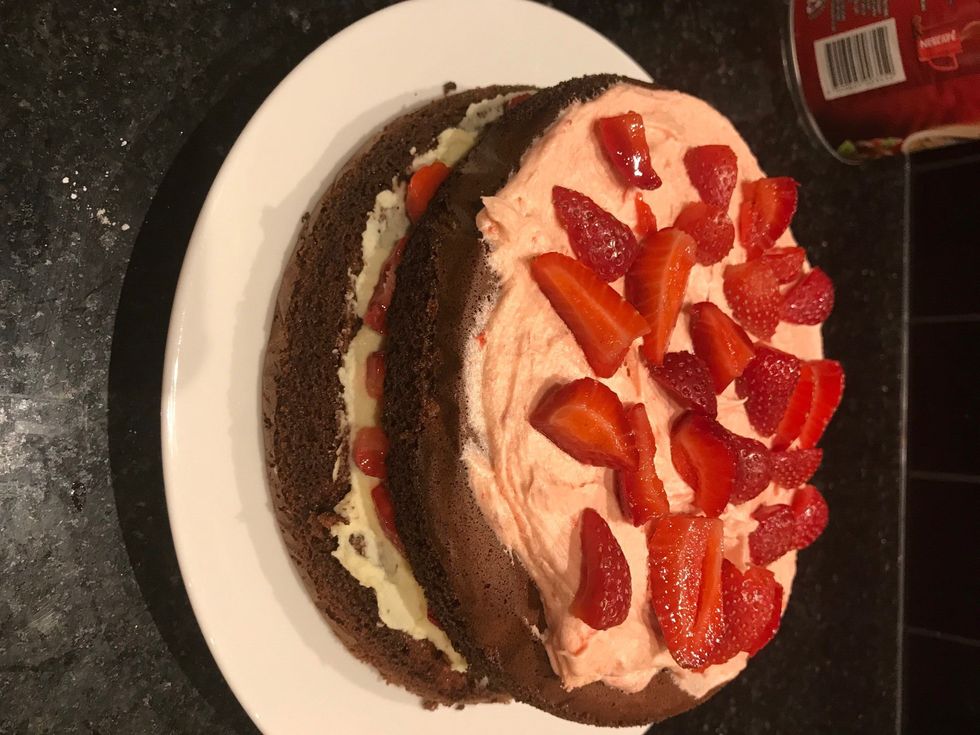 My family enjoyed this cake with a few fresh strawberries in the side👍🏻
4.0 Eggs
200.0g Caster sugar
2.0Tbsp Elderflower cordial
50.0g Rice flour
115.0g Plain flour
1/2tsp Baking powder
FILLING AND FROSTING
300.0g Strawberries
75.0g Unsalted butter
200.0g Icing sugar
100.0ml Double cream
2.0Tbsp Elderglower cordial
MATERIALS
2 cake tins- 20x8 cm 4cm deep
Baking paper
Bowls
Electric beater
Sieve
Large metal spoon
Cooling wire rack
Fork
Whisk
Silicone Spatula
Knife