Preheat the oven to 180C. If you have apple sauce -thats great. If not use 4 diced apples (better to make more than less), 1 tbsp sugar and 1 tbsp lemon and stew till apple puree is soft.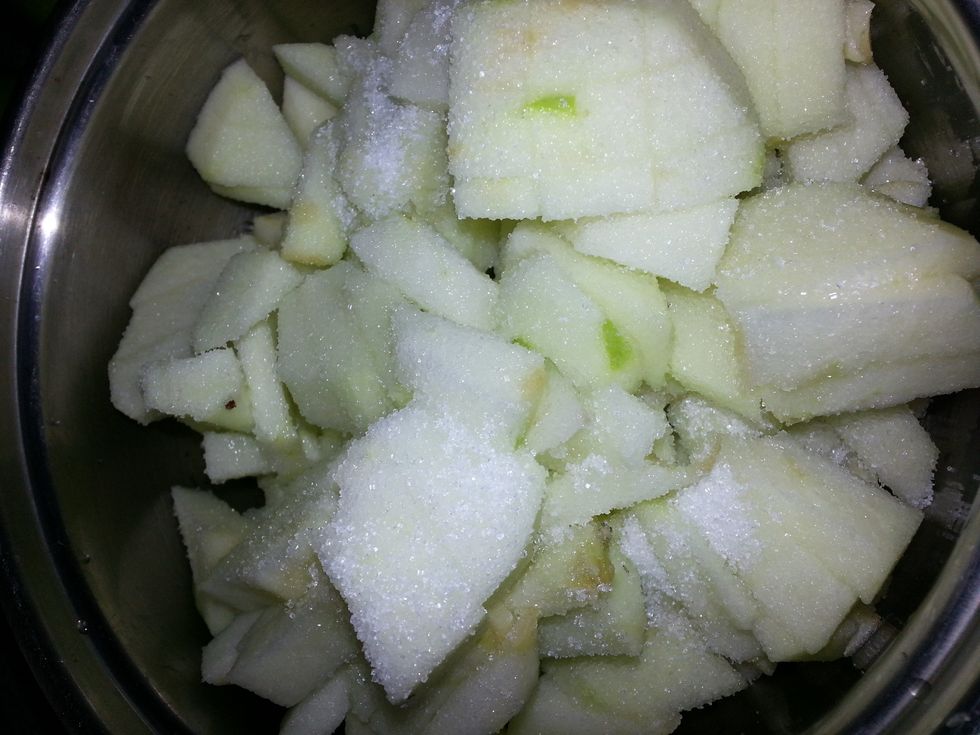 Now you will have apple sauce. Don't add any water. Allow the sauce to cool and measure 2 cups for the cake.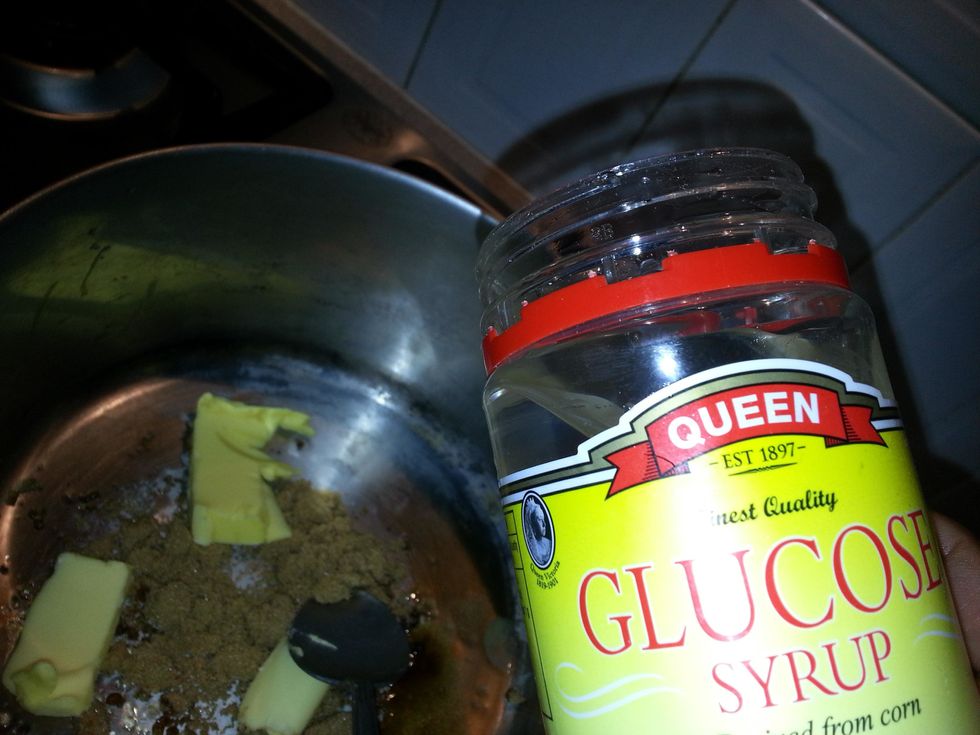 Lets start with the toffee.In a small saucepan melt the butter and add the brown sugar and corn syrup.
Bring to a boil and let simmer for only a minute or two over medium low heat.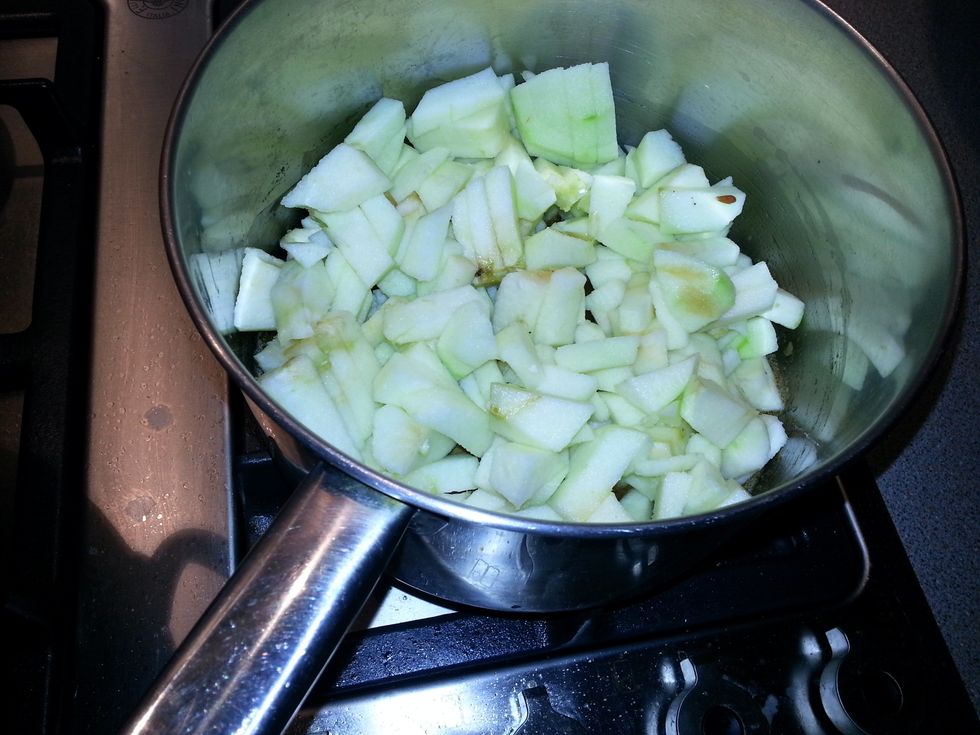 Remove from heat and stir in the diced apples.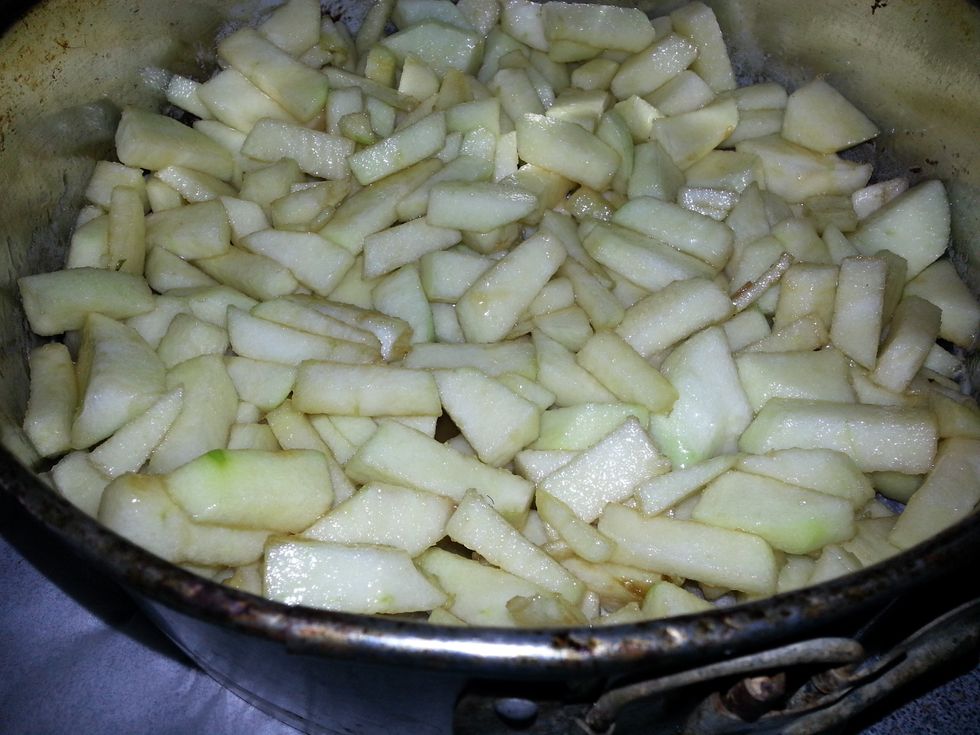 Pour this mixture evenly over the bottom of a greased pan.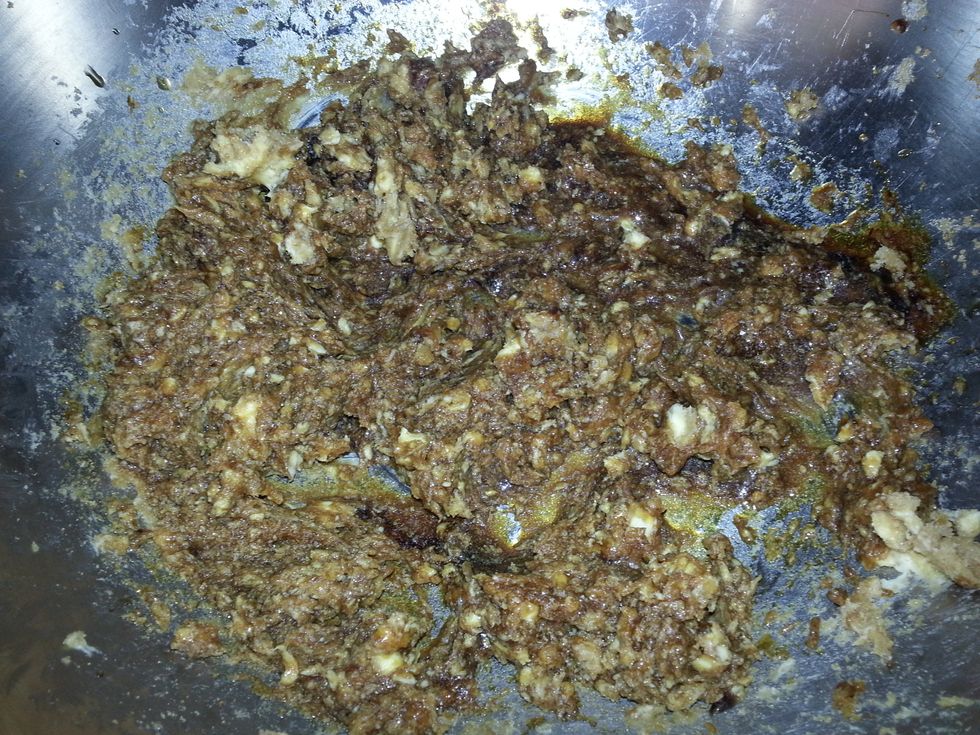 Now we shall start with the cake batter. Cream together the butter, brown sugar, and vanilla extract well. Add the corn syrup and again beat well.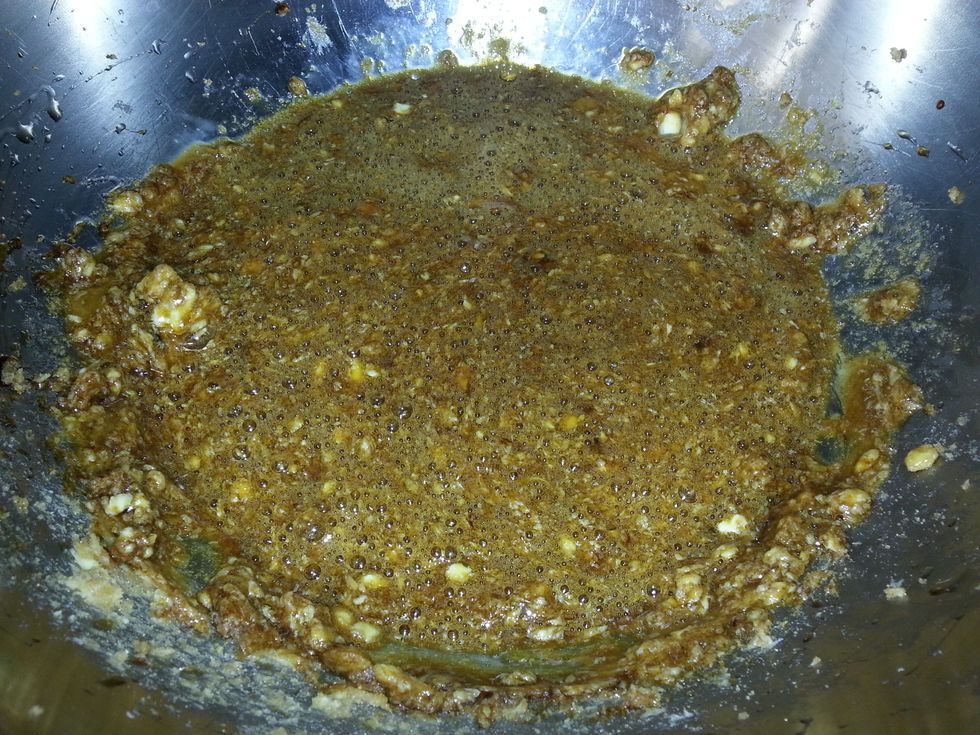 Beat in the eggs, one at a time, beating well after each addition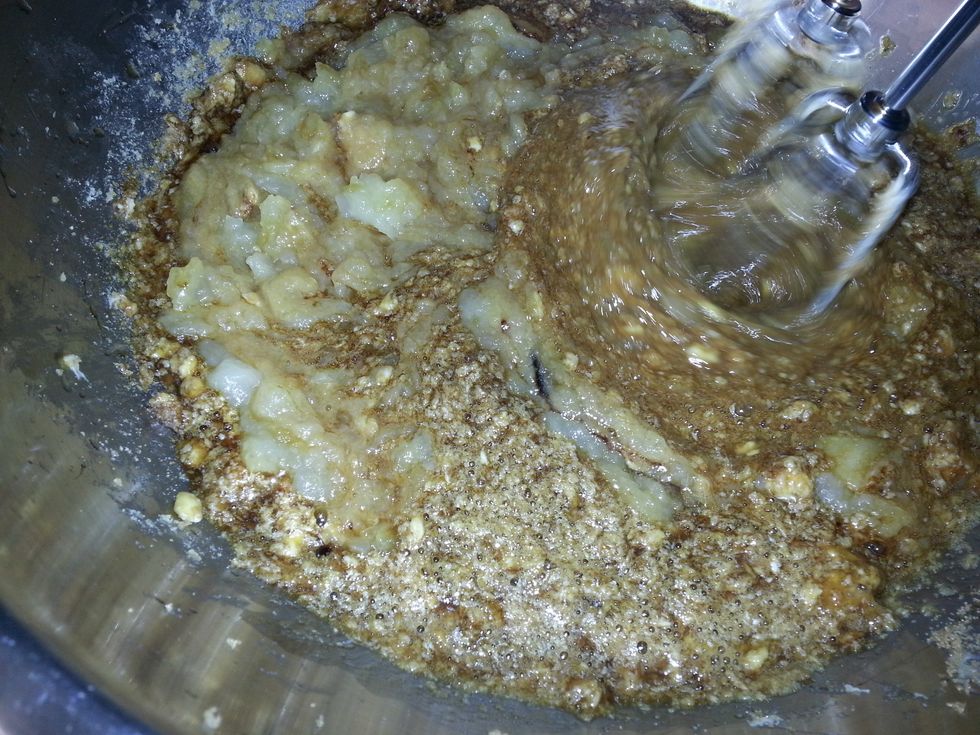 Blend in the apple sauce.
Sift together the flour, baking powder, cinnamon, nutmeg and cloves.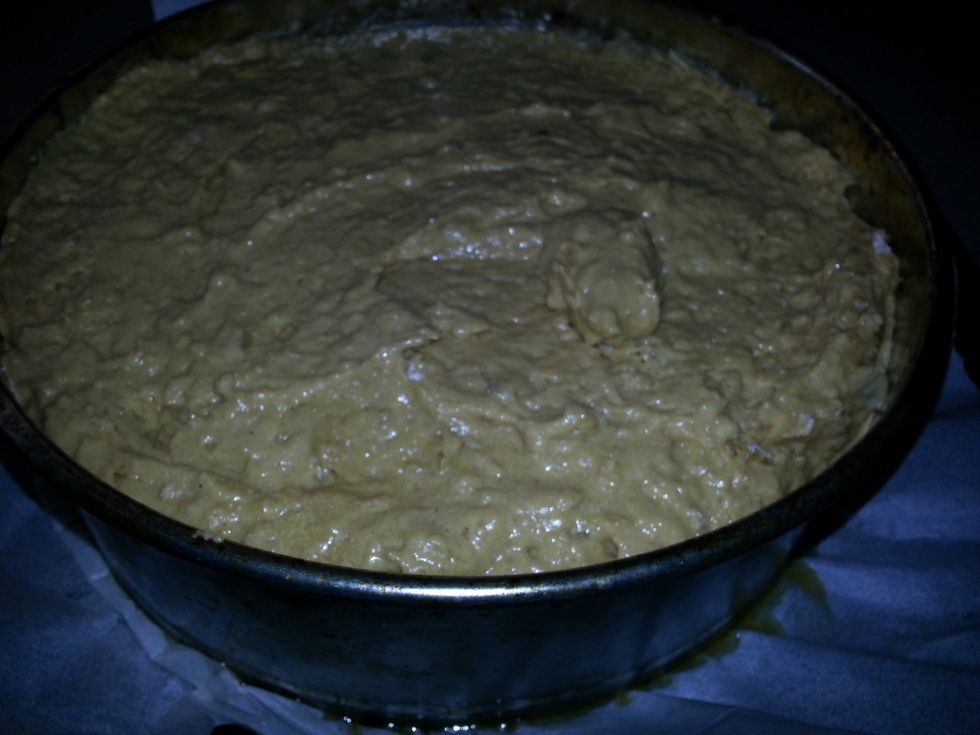 Add the dry ingredients to the creamed mixture in three equal portions mixing until smooth after each addition.7. Pour into the prepared pan and bake for 45 -55 minutes or
Toffee Apple
1/4c Butter
1/4c Brown Sugar
1.0tsp Vanilla Extract
3.0Tbsp Corn Syrup
3.0 Large diced apple
Cake Batter
1/2c Butter
3/4c Firmly packed brown sugar
4.0tsp Vanilla Extract
3/4c Corn Syrup or Golden Syrup
3.0 Large Eggs
2.0c Apple Sauce
1/2c Plain Flour
3.0tsp Baking Powder
1.0tsp Ground Cinnamon
1/2tsp Ground Nutmeg
1/4tsp Ground Cloves