First things first- prepare fish. This can be almost any fish such as snapper, cod, sole, salmon etc. It tastes better if whole fish is used but works well with fillets if your squeamish with bones!
Make sure fish is gutted and descaled (helps if you have a lovely useful family member to take care of it for you like I did!)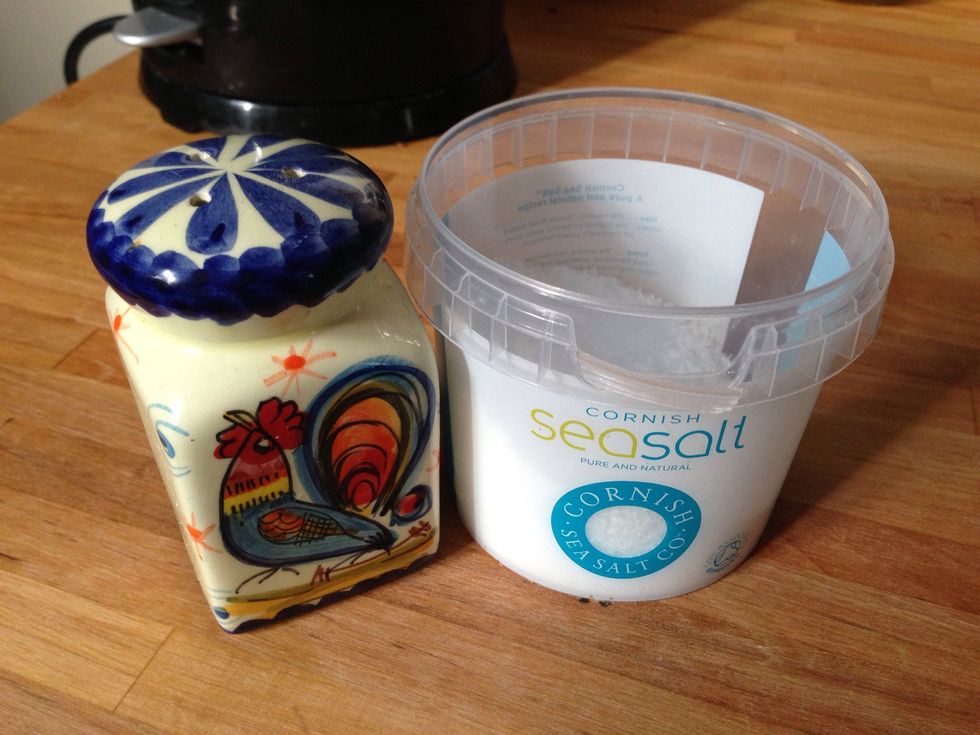 Make some slices through the skin of your prepared fish and season it with salt and pepper- rub it in well!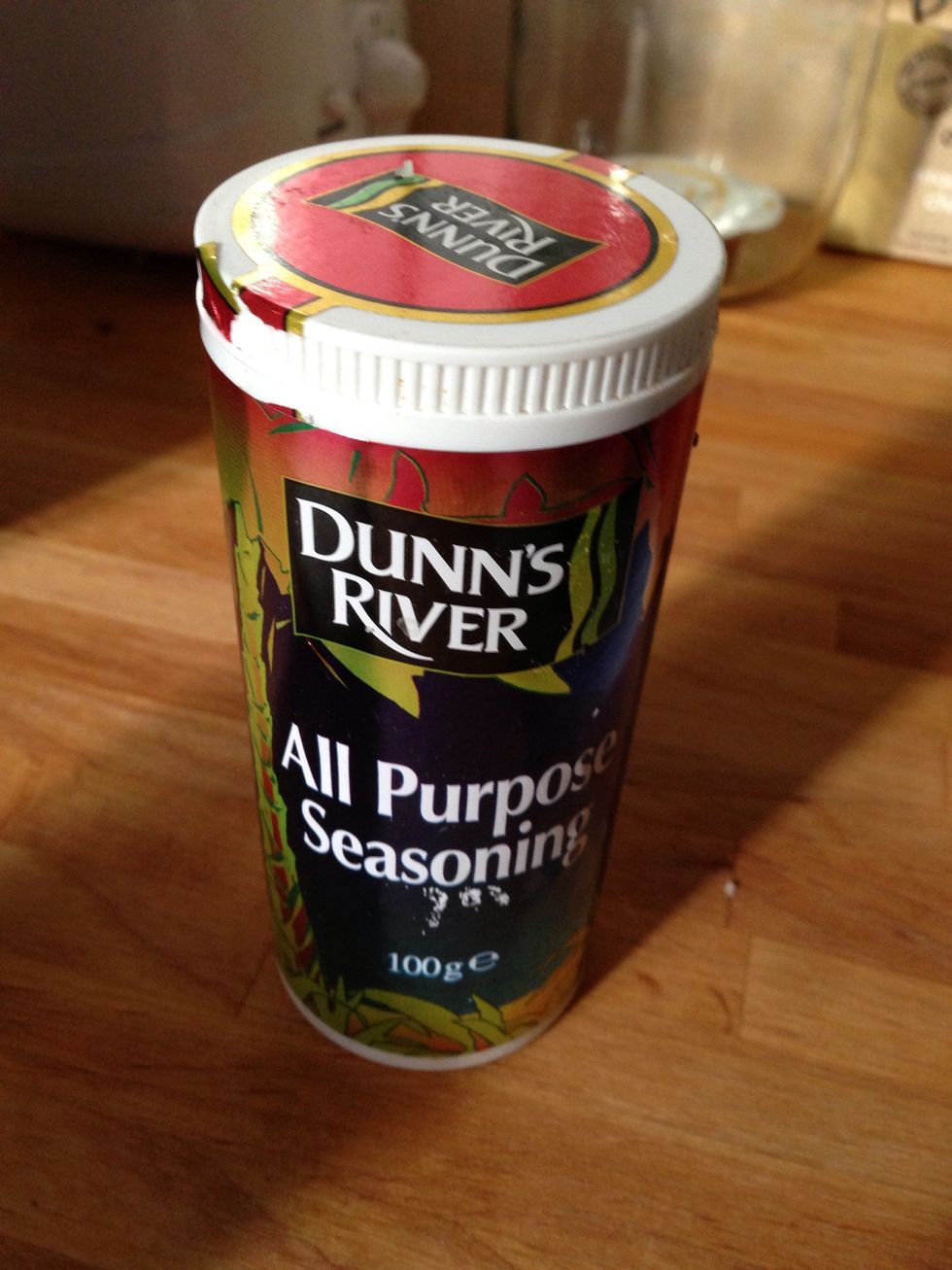 Next do the same with your seasoning, I got this from a local Caribbean store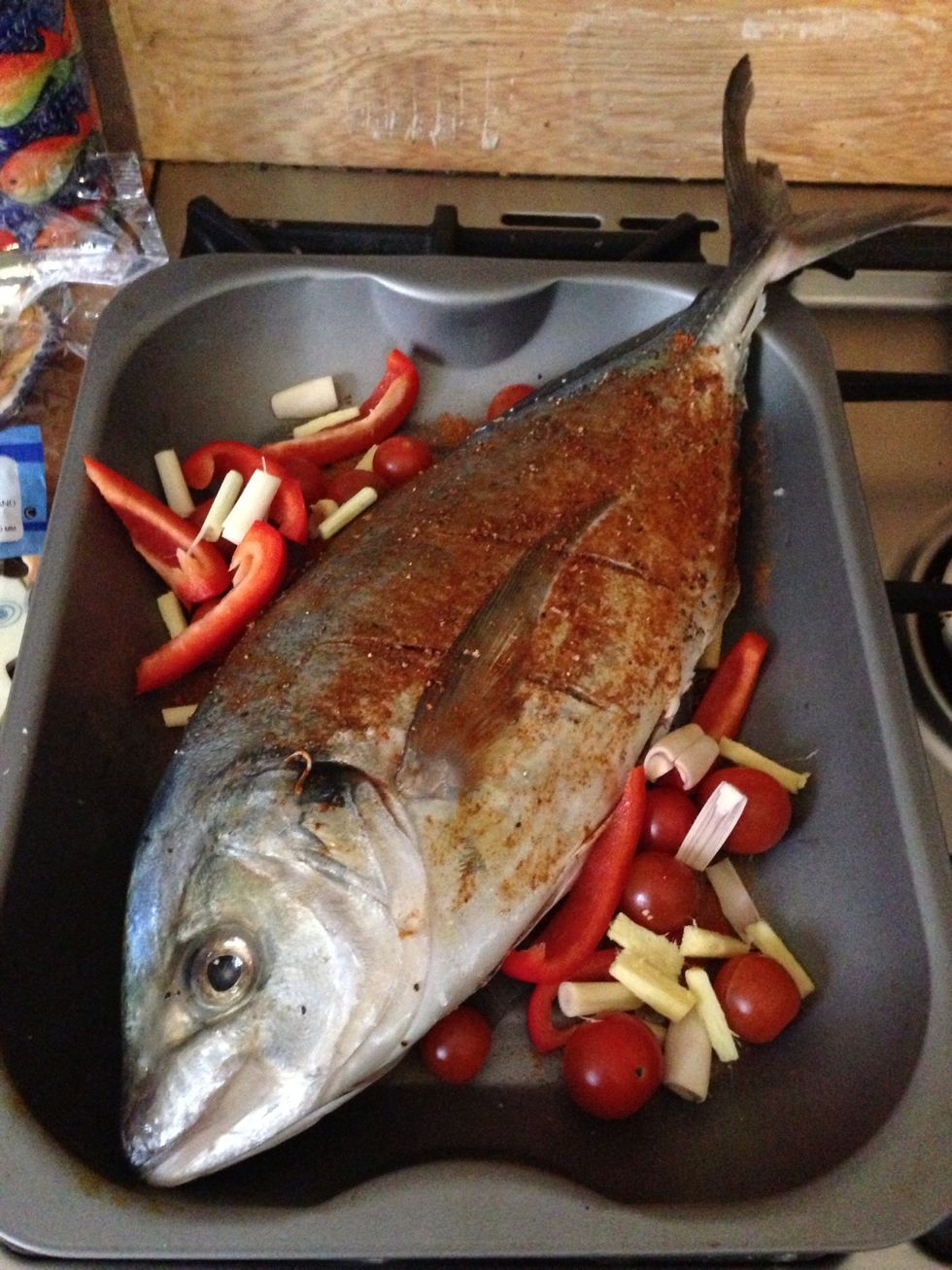 This is what your fish should now look like. Add cherry tomatoes with a little more all purpose seasoning
Roughly chop your bell peppers and cut your lemongrass and ginger into small pieces and add these to your roasting tray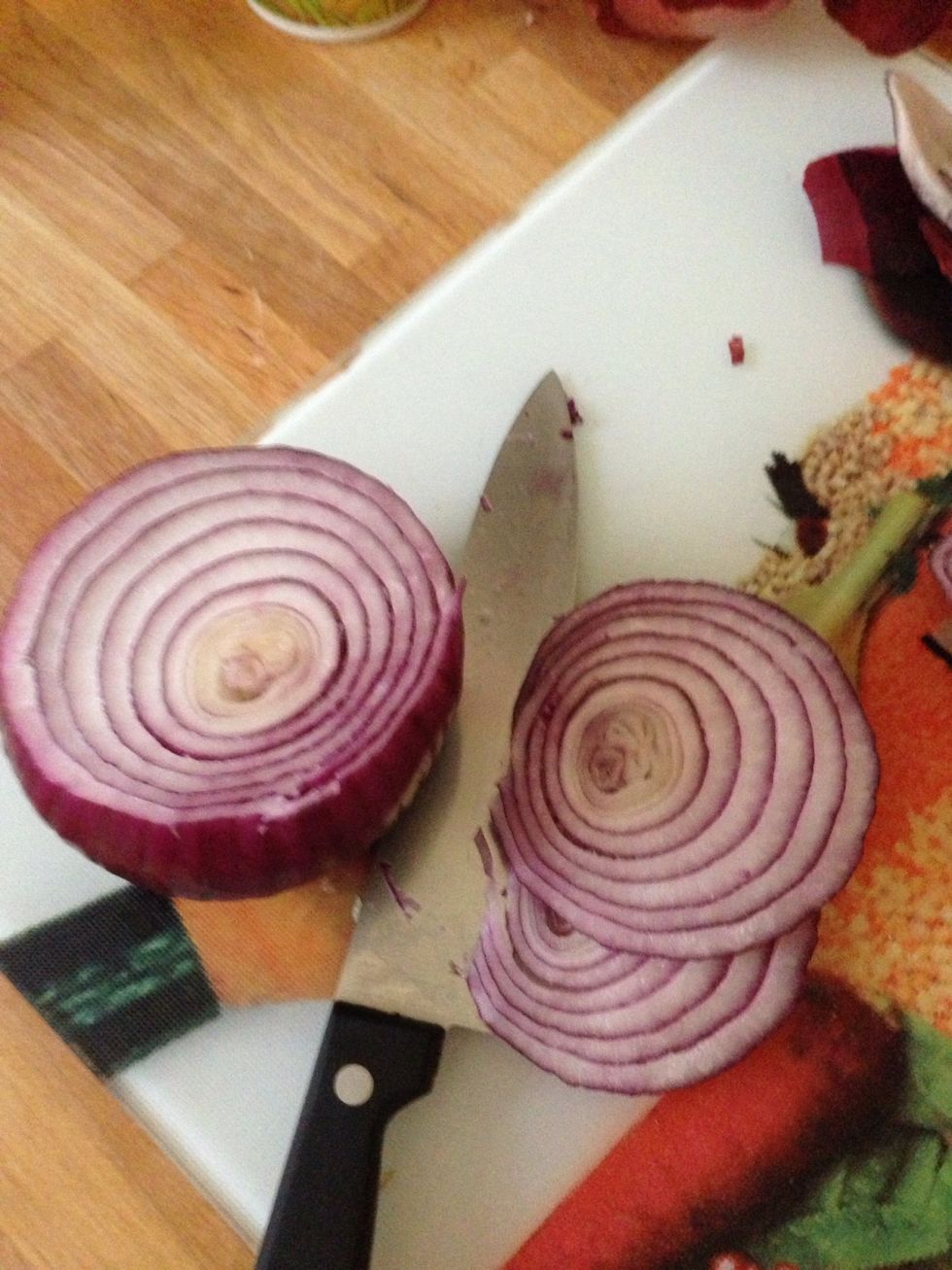 Slice your red onion into rings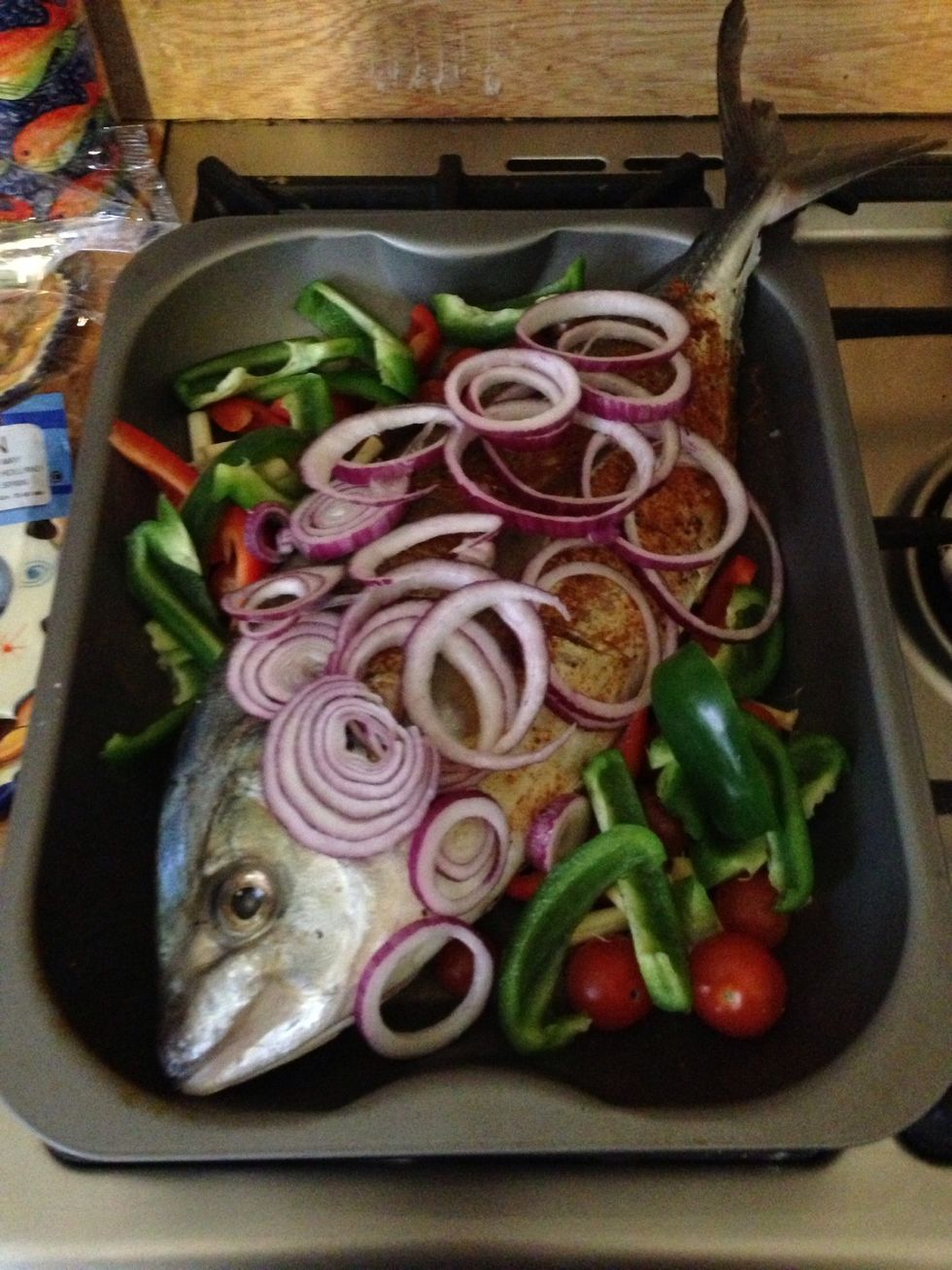 And spread on top of the fish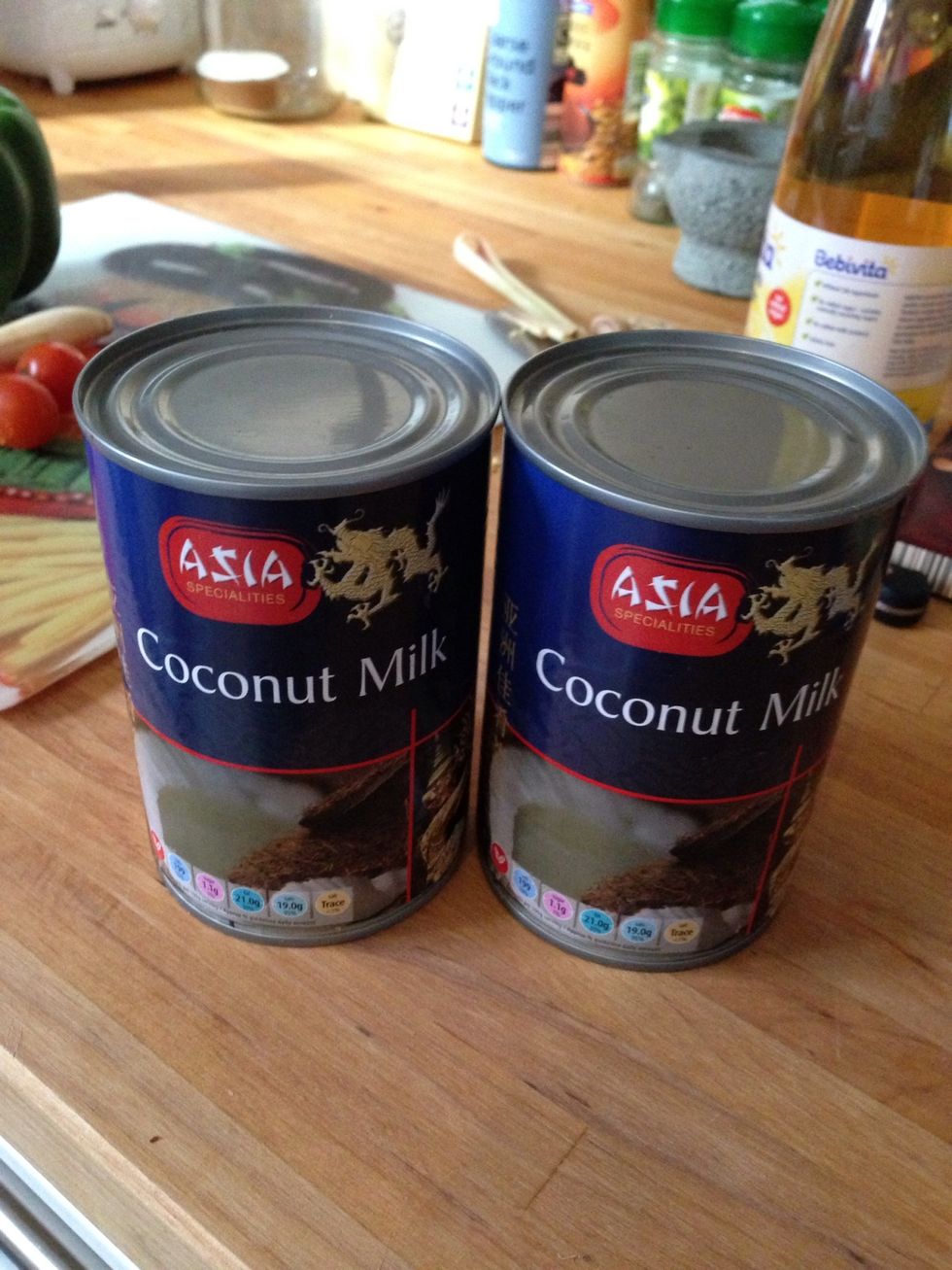 Now for the ingredient that brings the whole dish together! Get two cans of coconut milk.....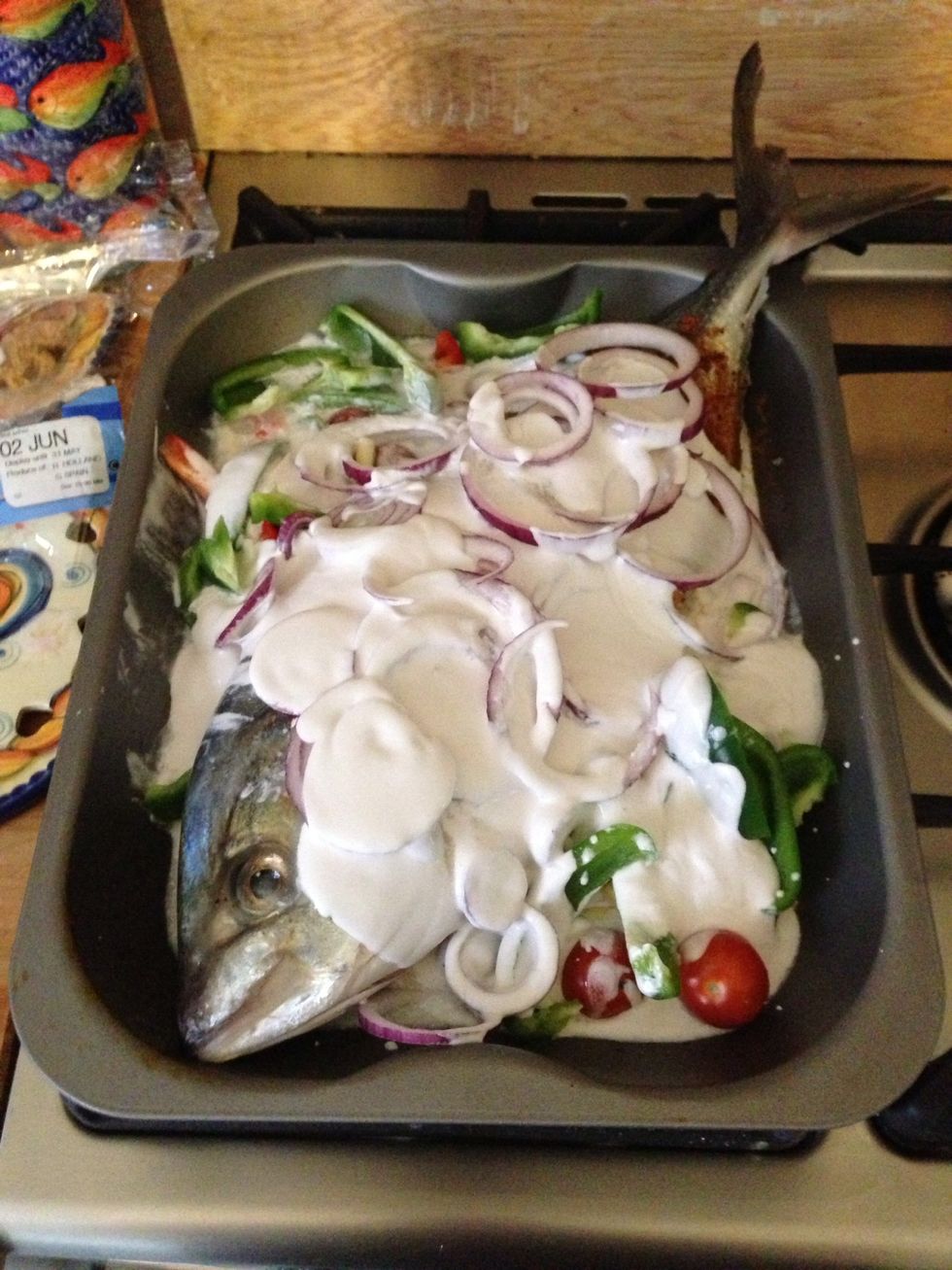 ....And pour over and around your fish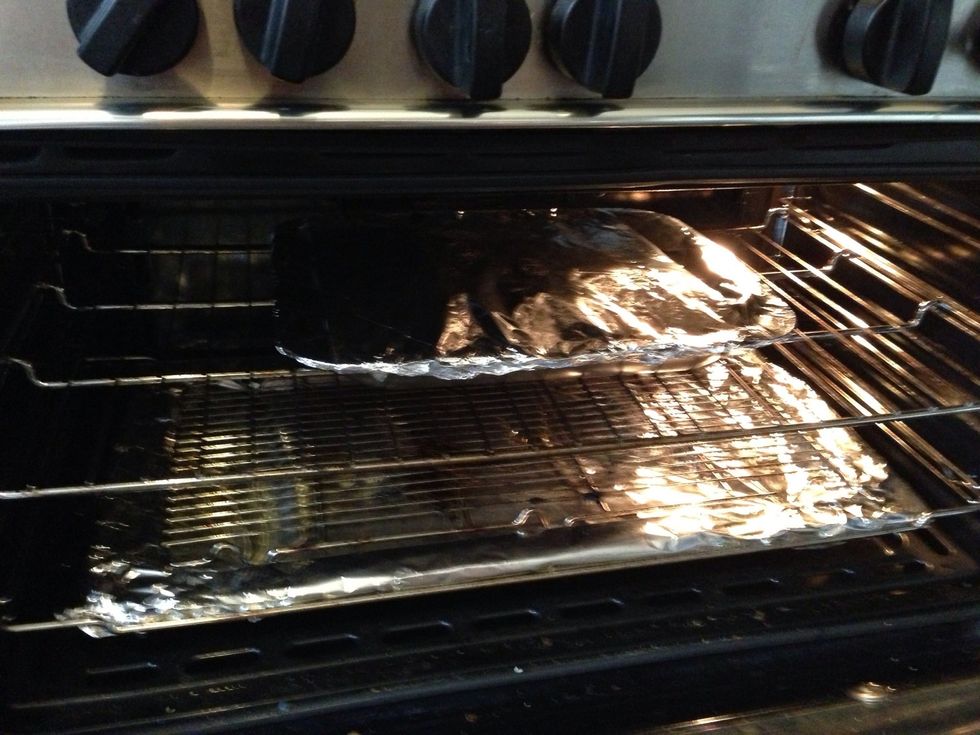 Then seal the tray well with a couple of layers of foil to keep moisture in and make sure fish is well steamed. Place in the oven at around 180degrees for around an hour depending on the size of fish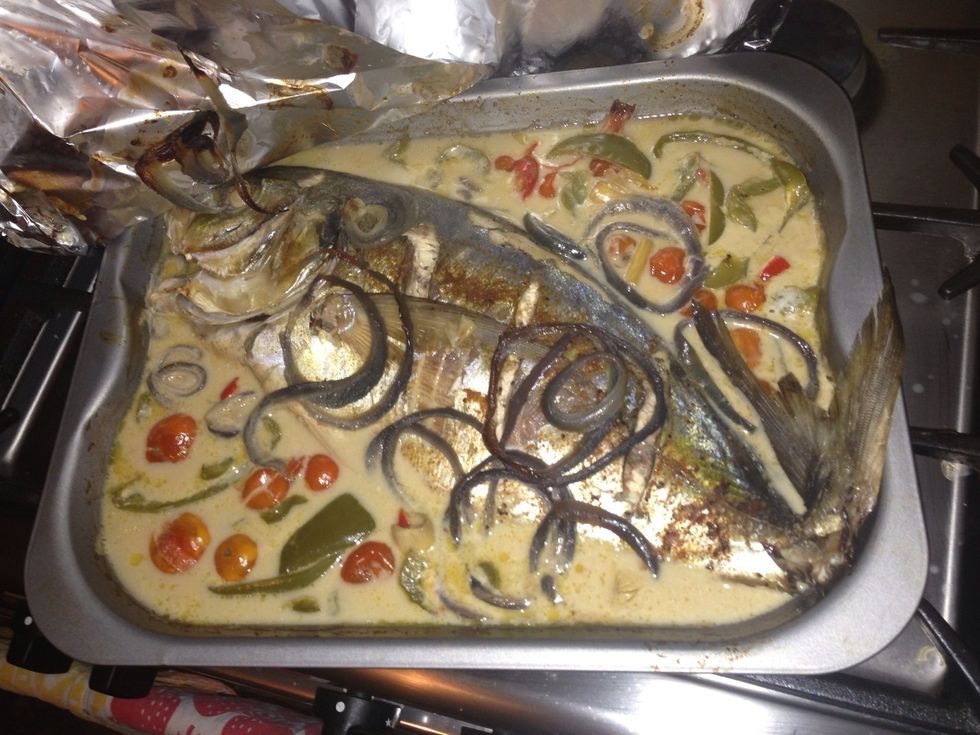 I left mine in for a bit longer as our fish was so big! Now it's beautifully steamed, meat is tender and all the flavours have combined beautifully!
Now serve it up with a lovely homemade coleslaw and spicy sweet potato fries :-) yum yum!
1.0 Whole fish
2.0 Sweet bell peppers
1.0 Red onion
All purpose seasoning
Sea salt
Ground black pepper
Cherry tomatoes
2.0 Coconut milk
Ginger
Lemongrass
Clifton, Bristol, United Kingdom