Easy, kinda quick, and dare I say it...better than chips.
38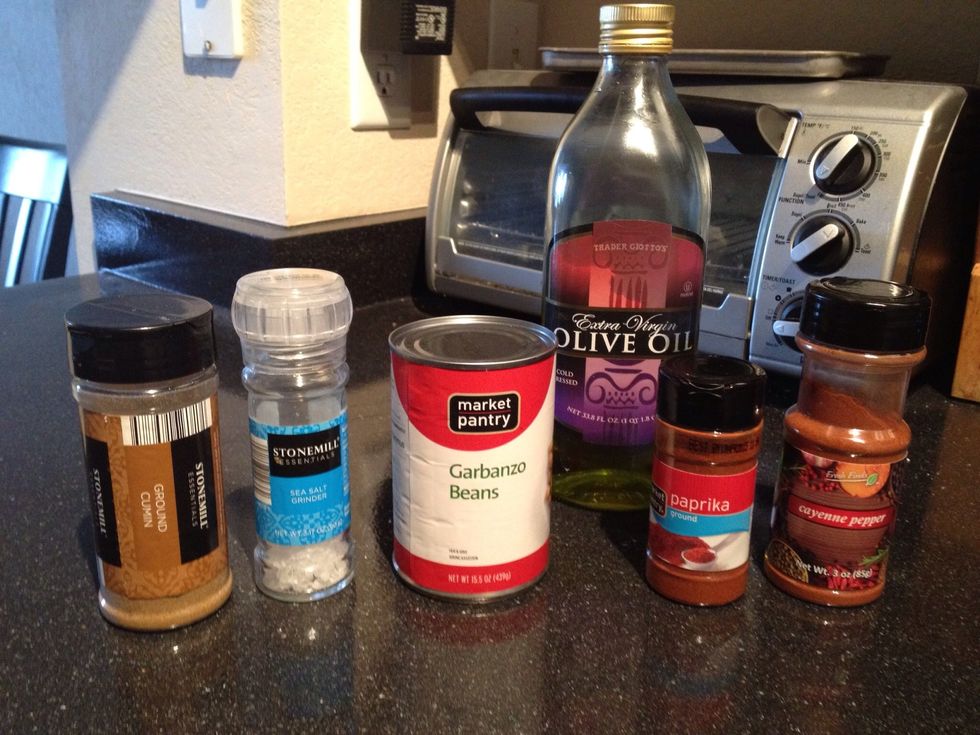 Here's your supplies.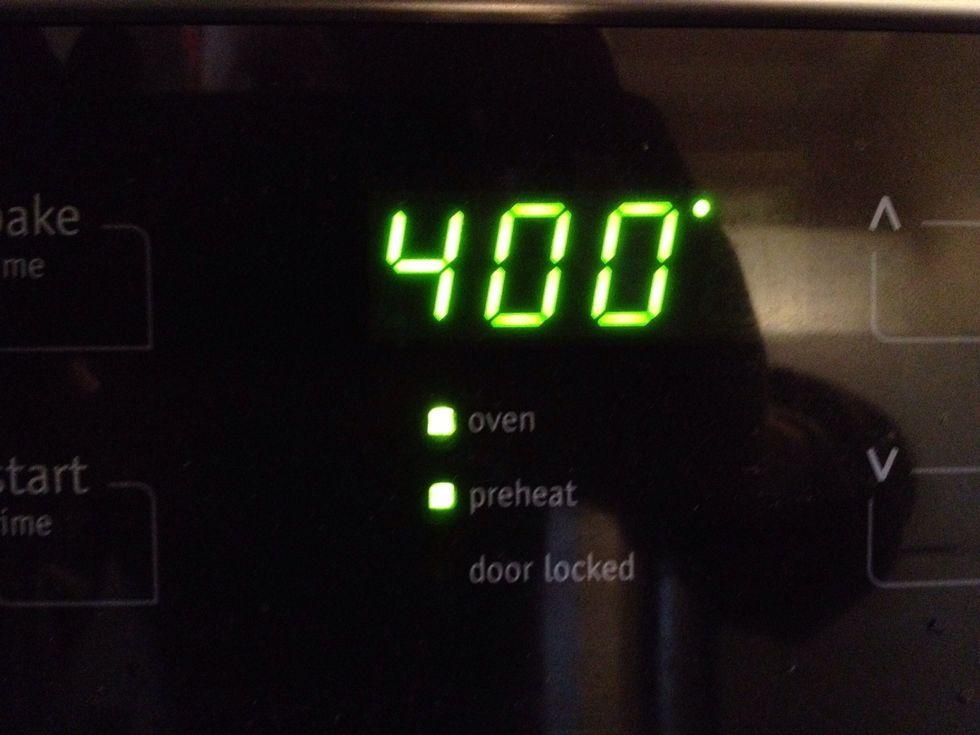 Preheat oven to 400 F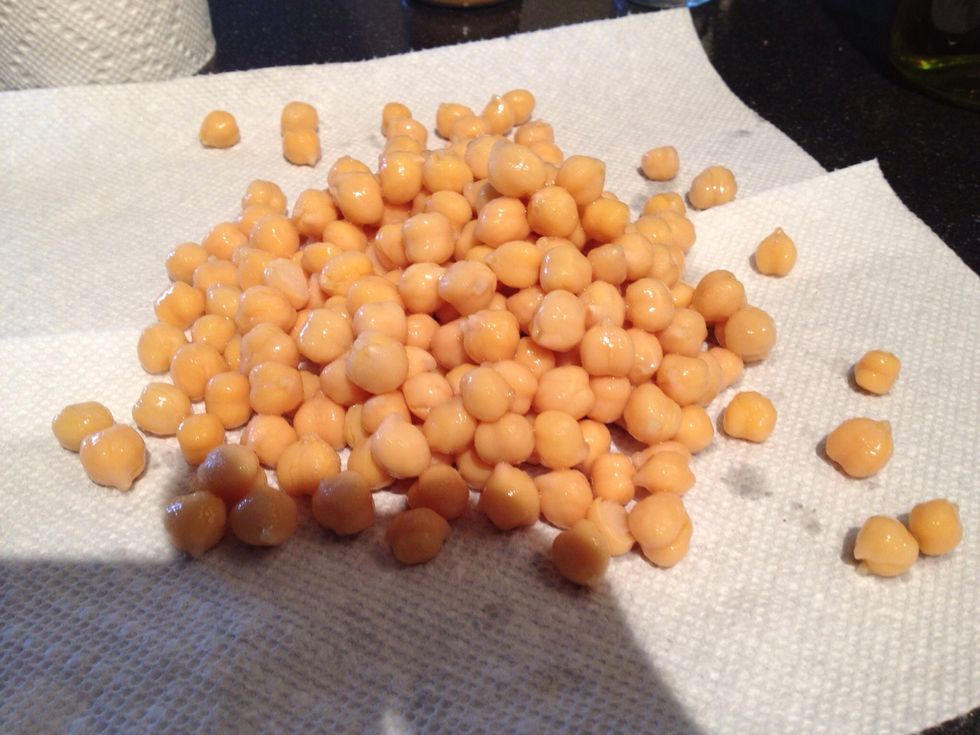 Drain your can of chickpeas, and pat them dry with some paper towels (important)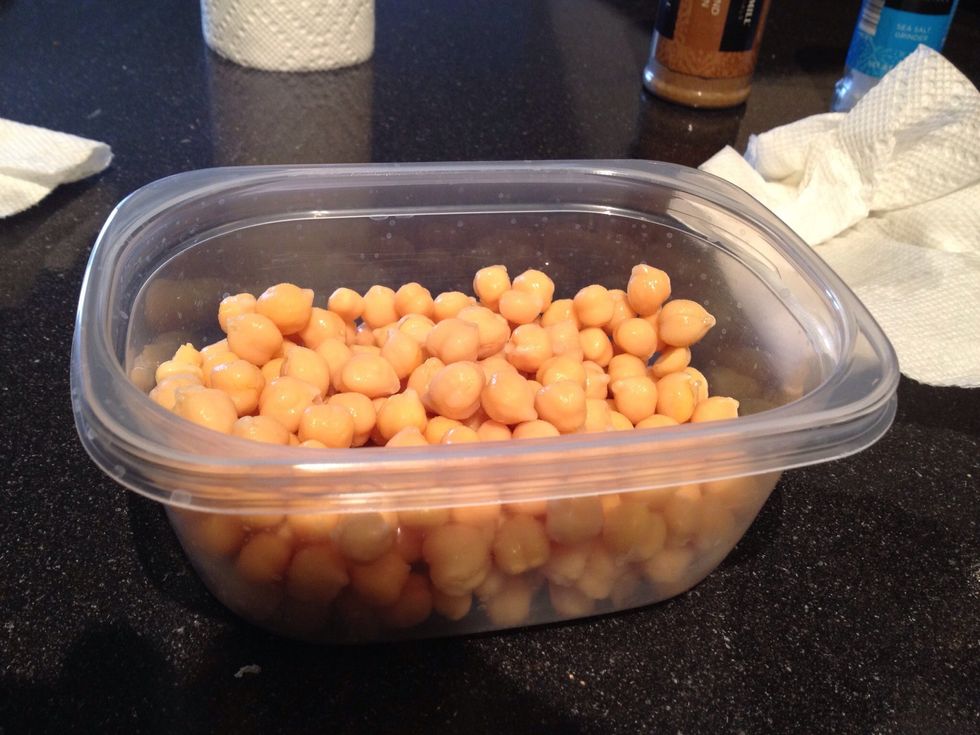 Add dried chickpeas to a sealable container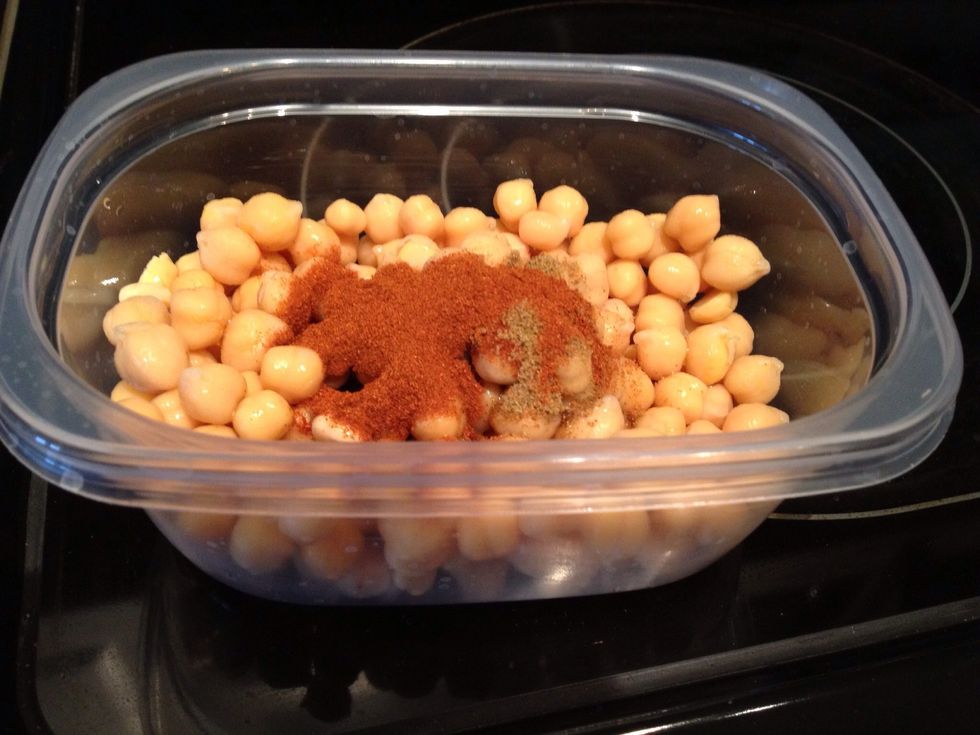 Add your spices, dash of salt and olive oil (don't overdue it on the oil to ensure crispyness) Add more or less spices to your desire (more cayenne to make it hotter...)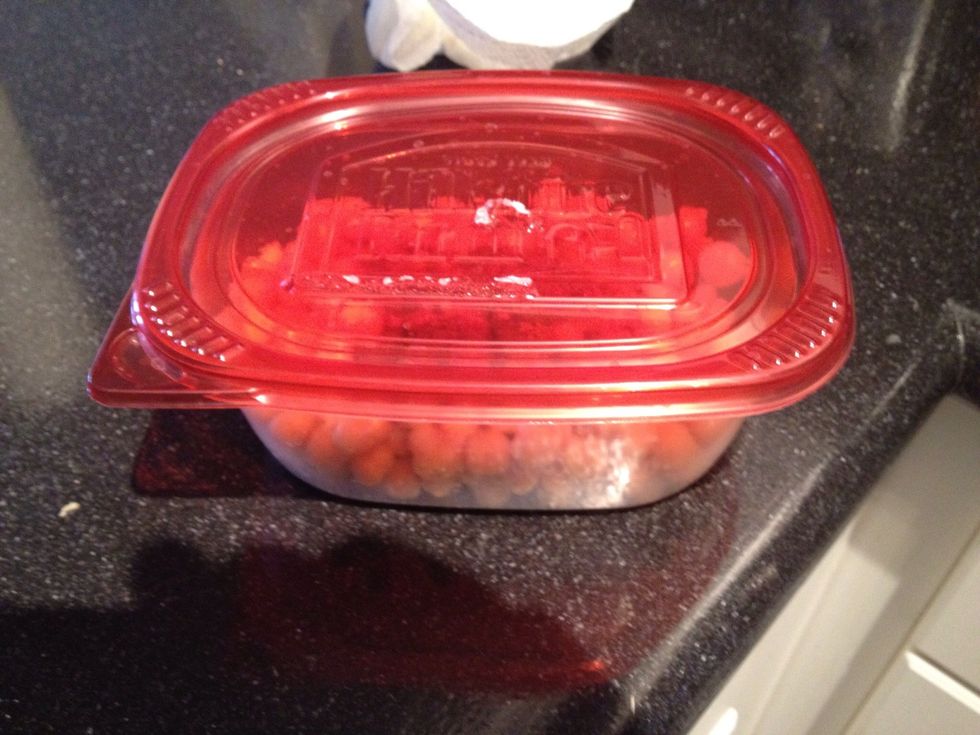 Seal up your container, and shake it to evenly distribute the oil and spices onto all of the beans.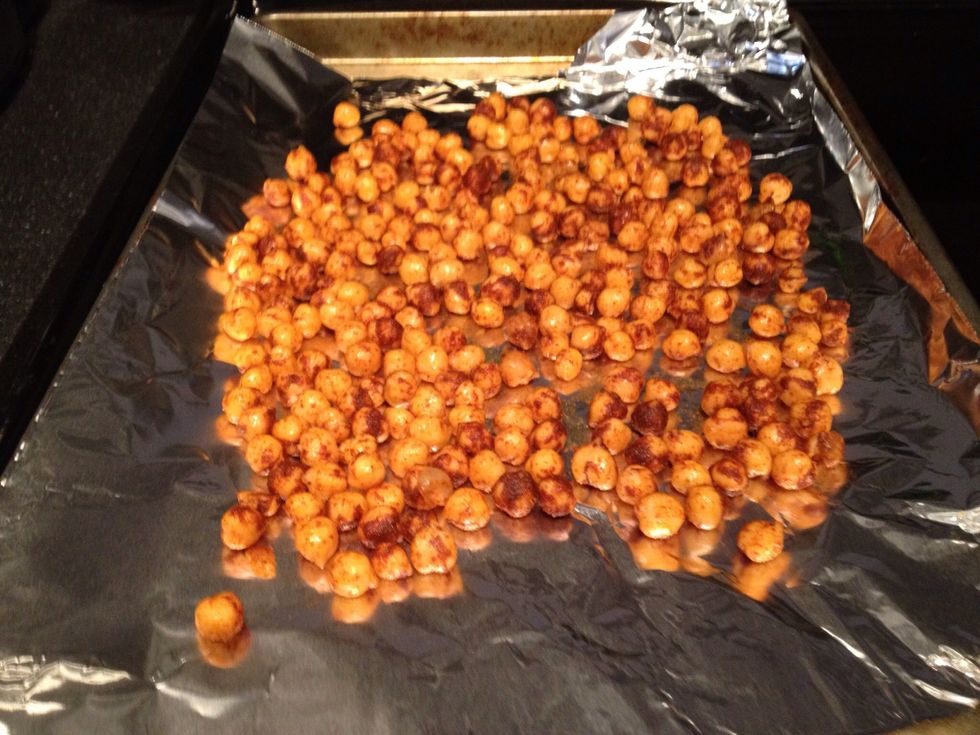 Spread them out on a baking tray lined with tin foil. Make sure they're in a single layer so they cook evenly. Don't oil the tray before hand.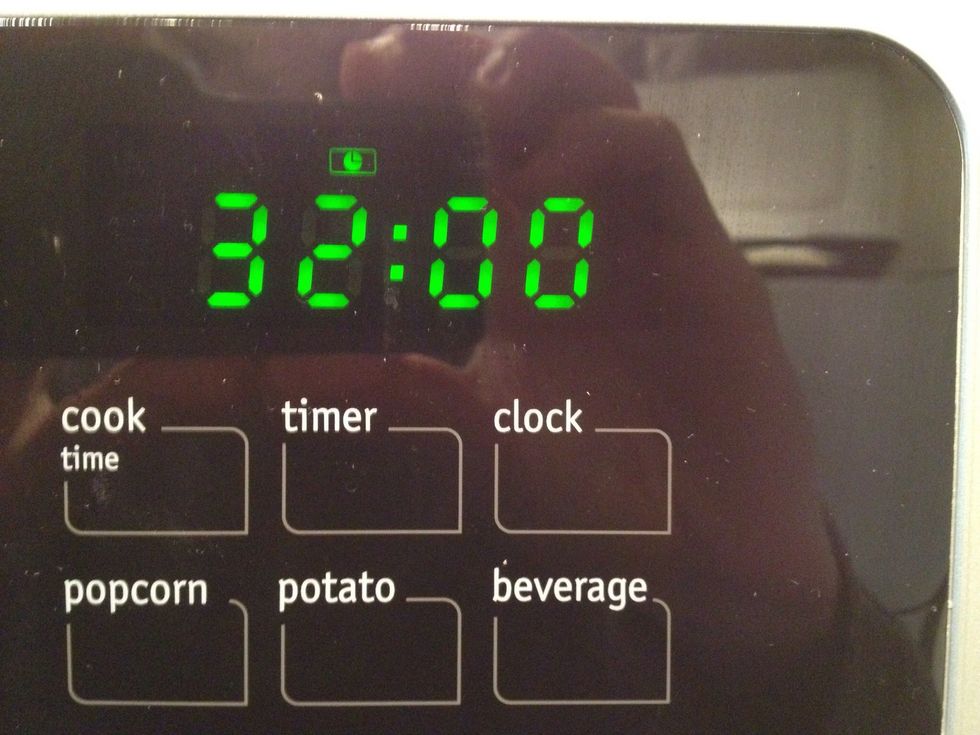 Pop em in the oven for 30-40 minutes depending on what level of crispy-ness you want. 32 mins works for me as I like them not too crispy.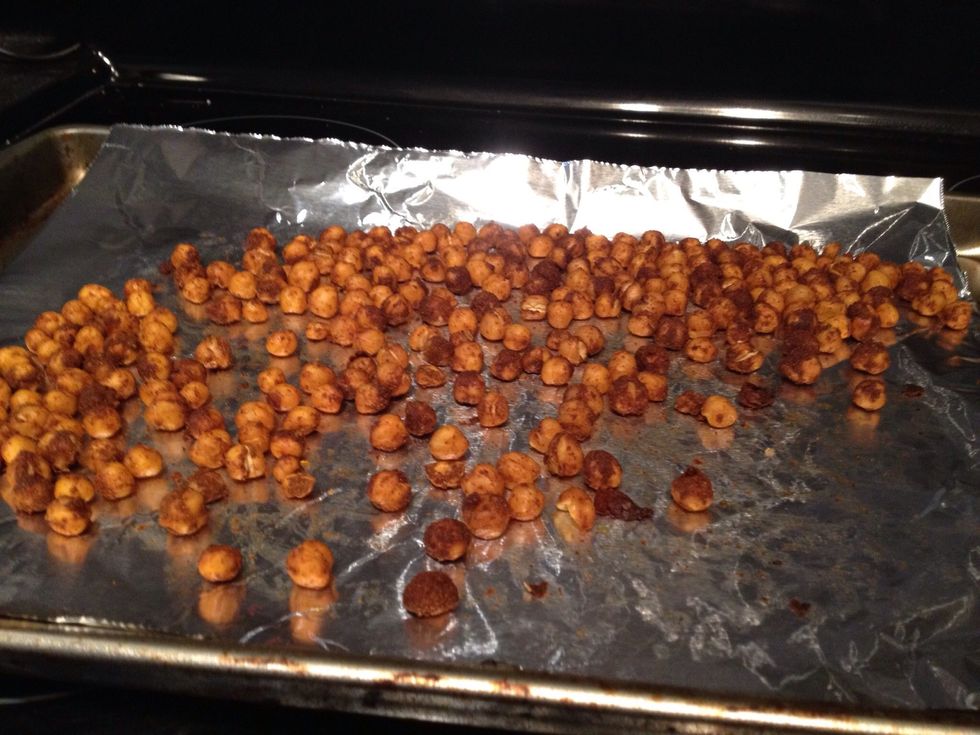 Halfway through baking, take them out and shake the pan a bit to move them around so they cook evenly.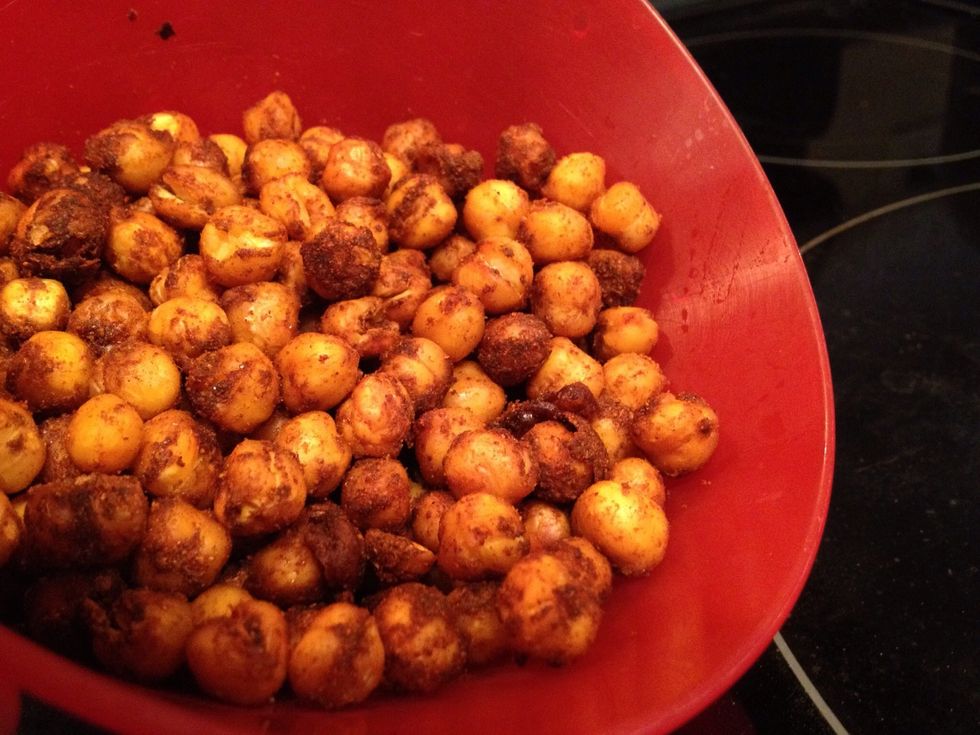 All done! This serves ~3 people as a light snack....or you can gorge yourself on them relatively guilt free, like me.
1.0 Can of chickpeas
1/2 teaspoon Paprika
1/2 teaspoon Cumin
1/2 teaspoon Cayenne Pepper
Dash of salt
1 tablespoon Olive oil
Washington, District of Columbia