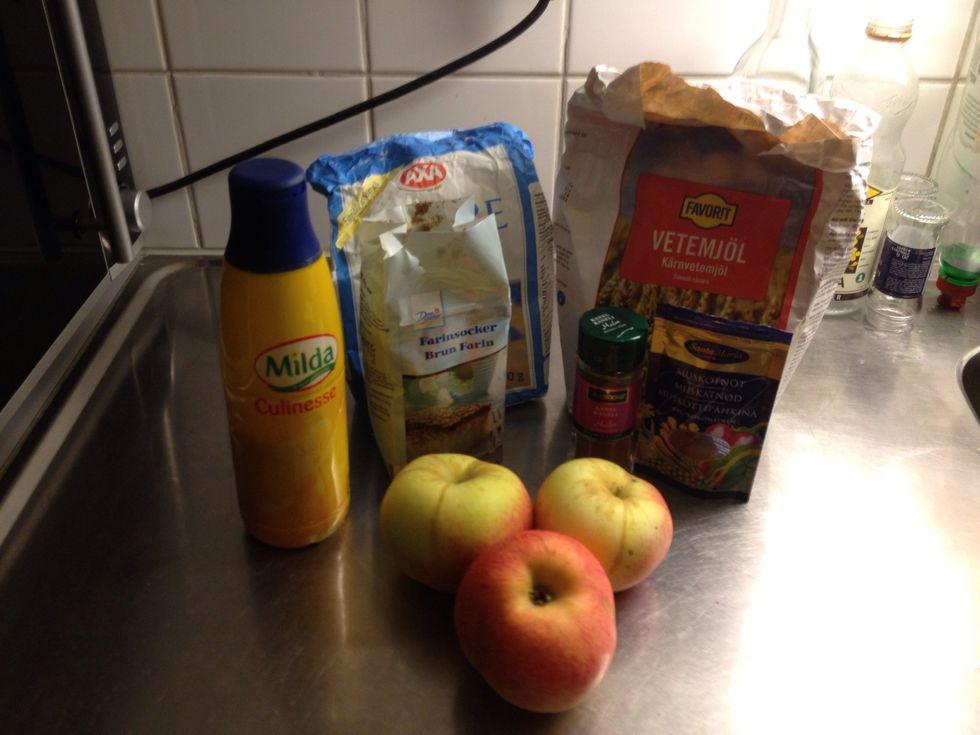 Gather the ingredients. The butter I used is based on vegetable oil since my visiting friend is allergic to milk. It tastes even better with real butter!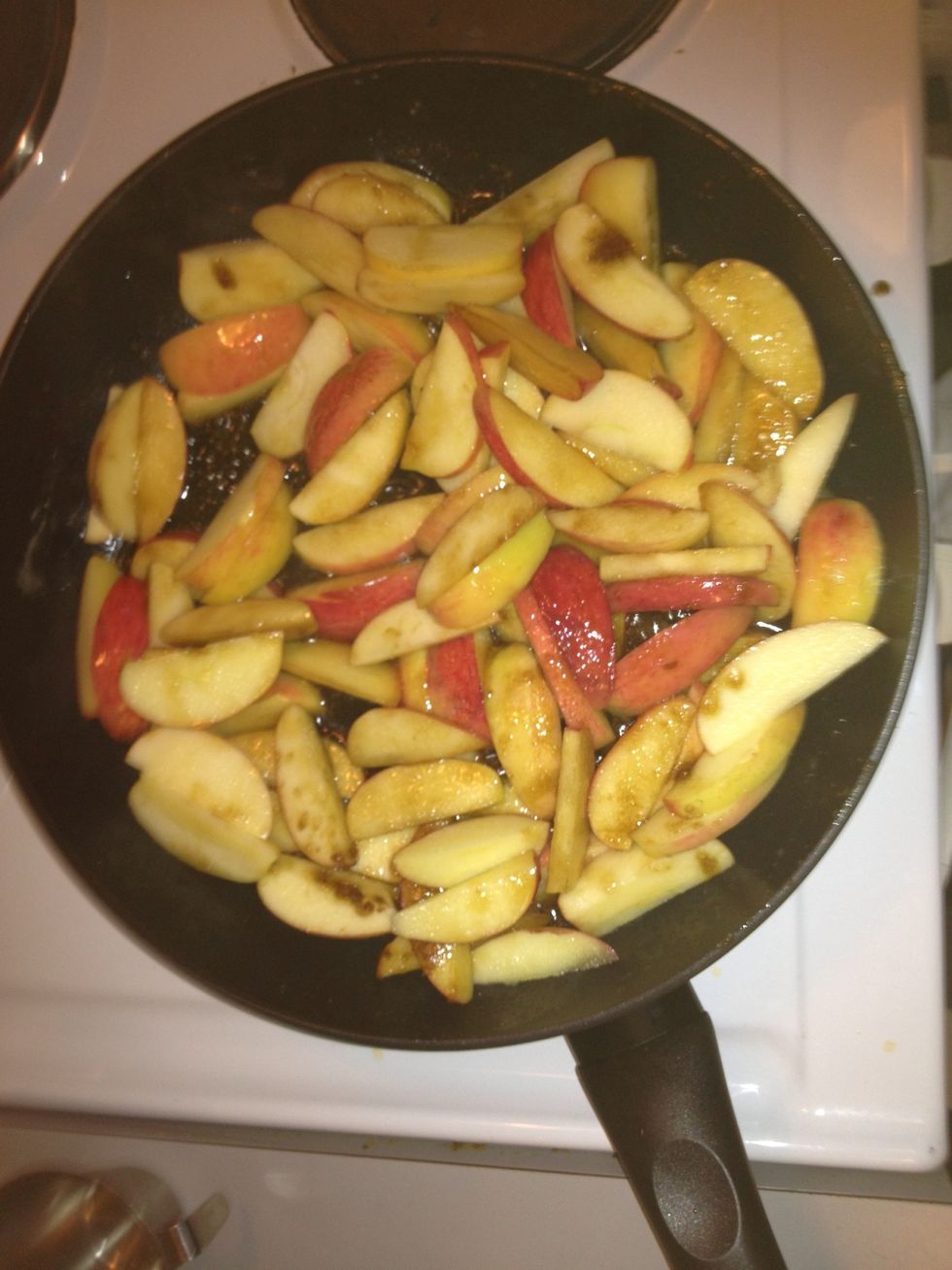 Heat the apples in the pan with the butter.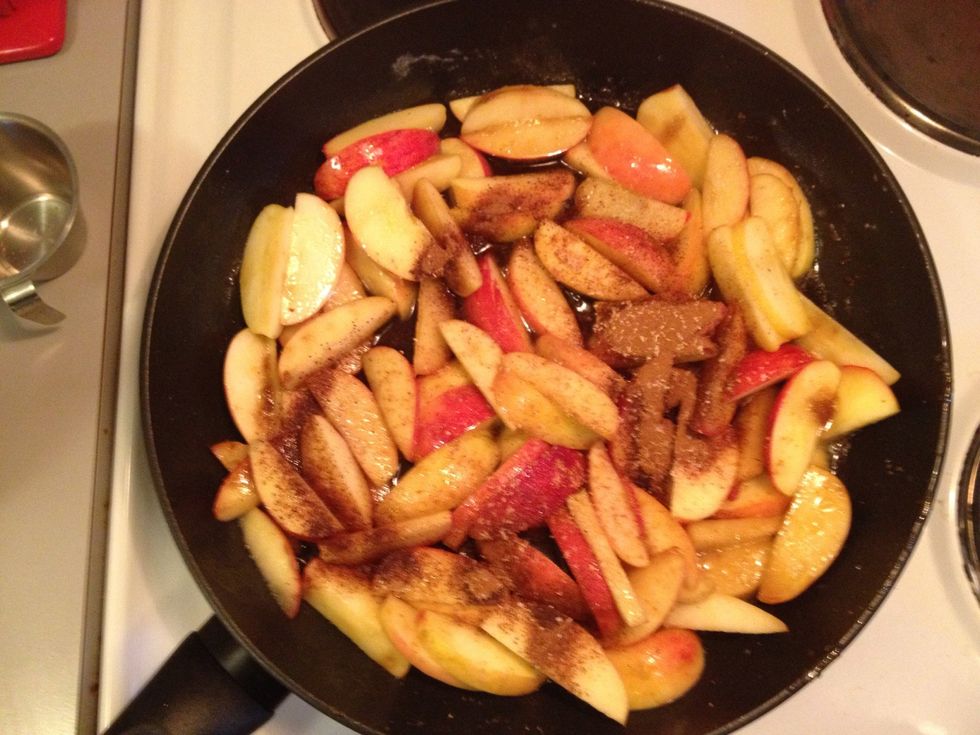 Add the brown sugar, the cinnamon and the grated nutmeg.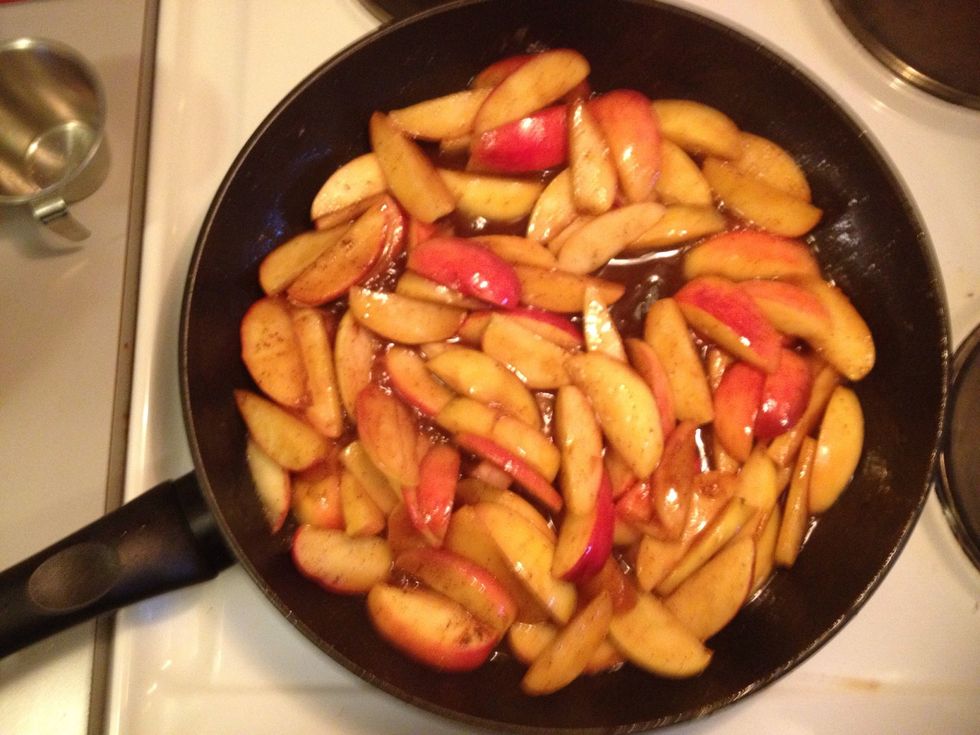 Let it simmer for a few minutes.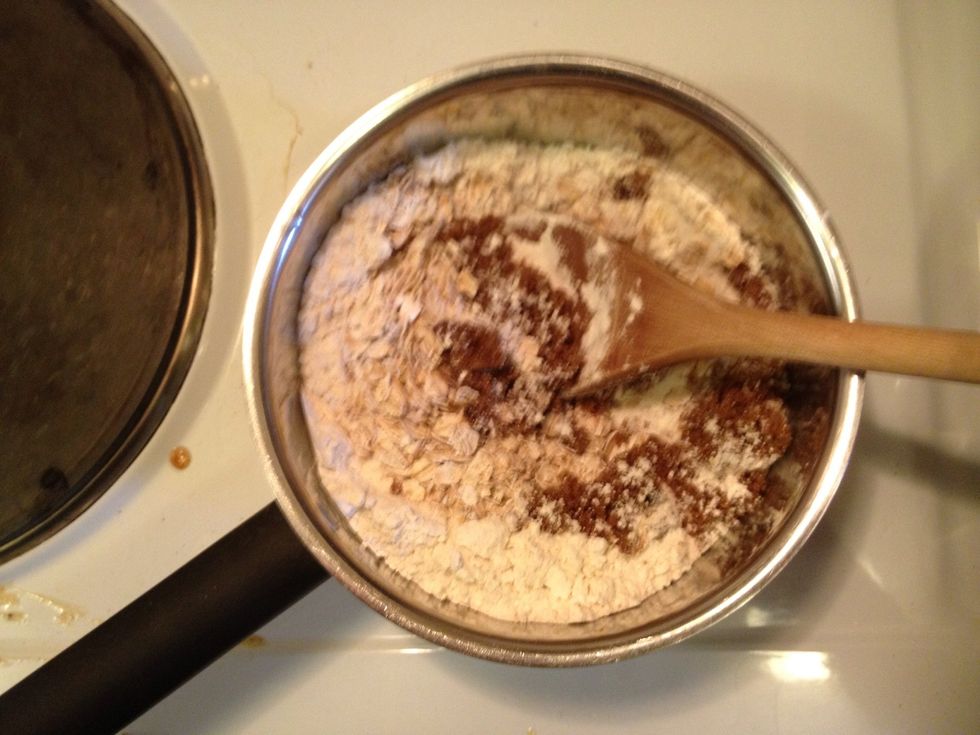 Make the dough/topping: mix the flour with the oatmeal & the brown sugar.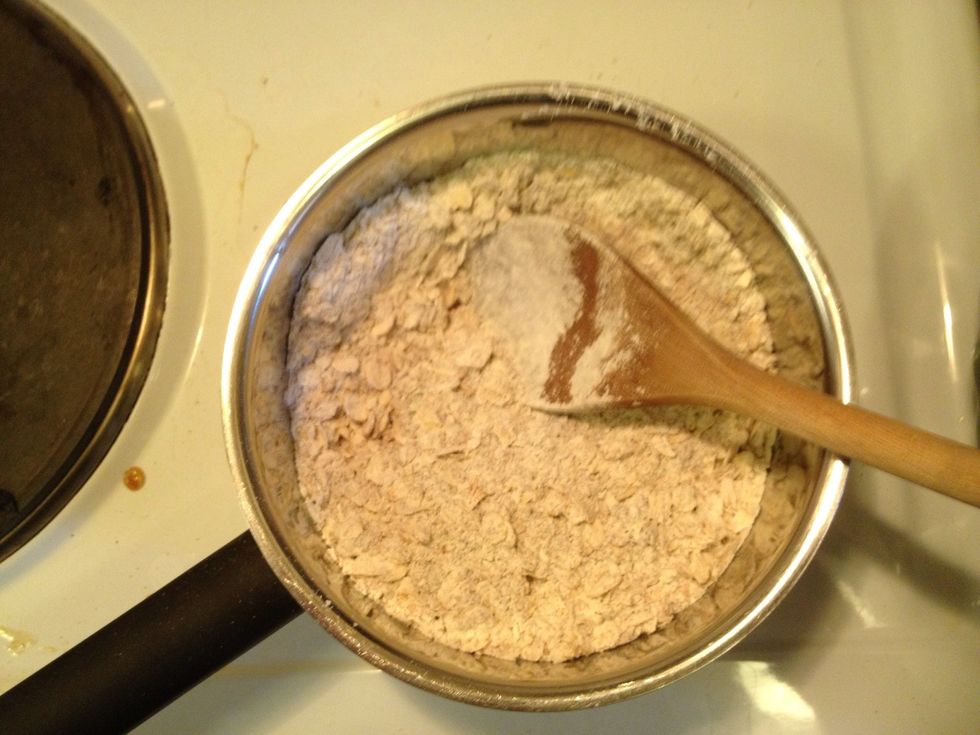 Then add the melted butter.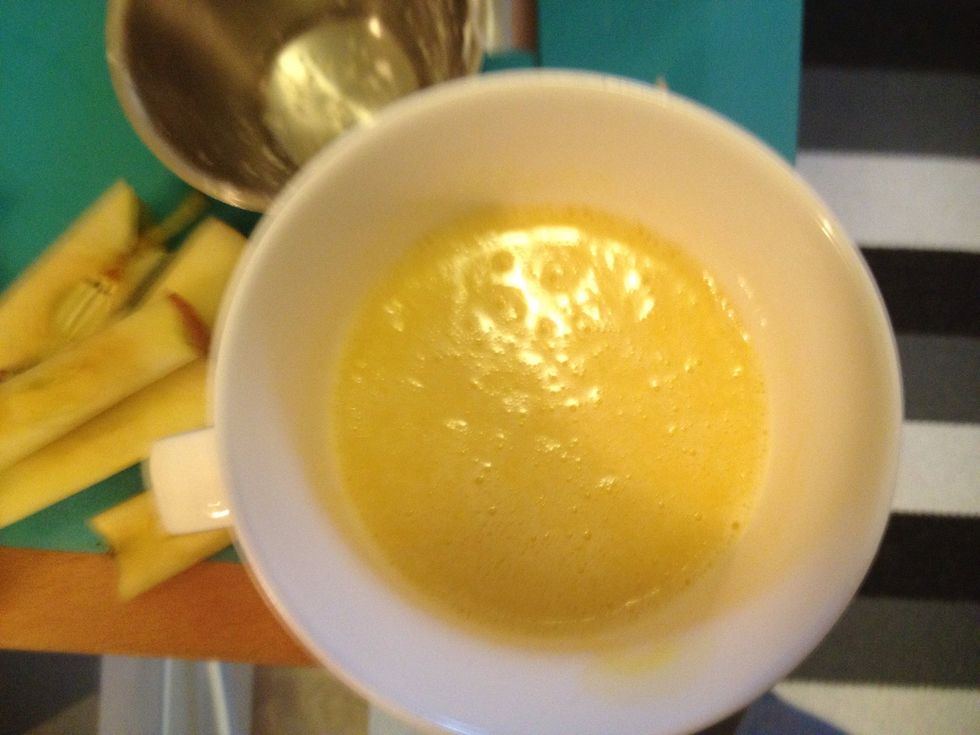 The fastest way to melt the butter: put in a cup and melt it in the microwave oven.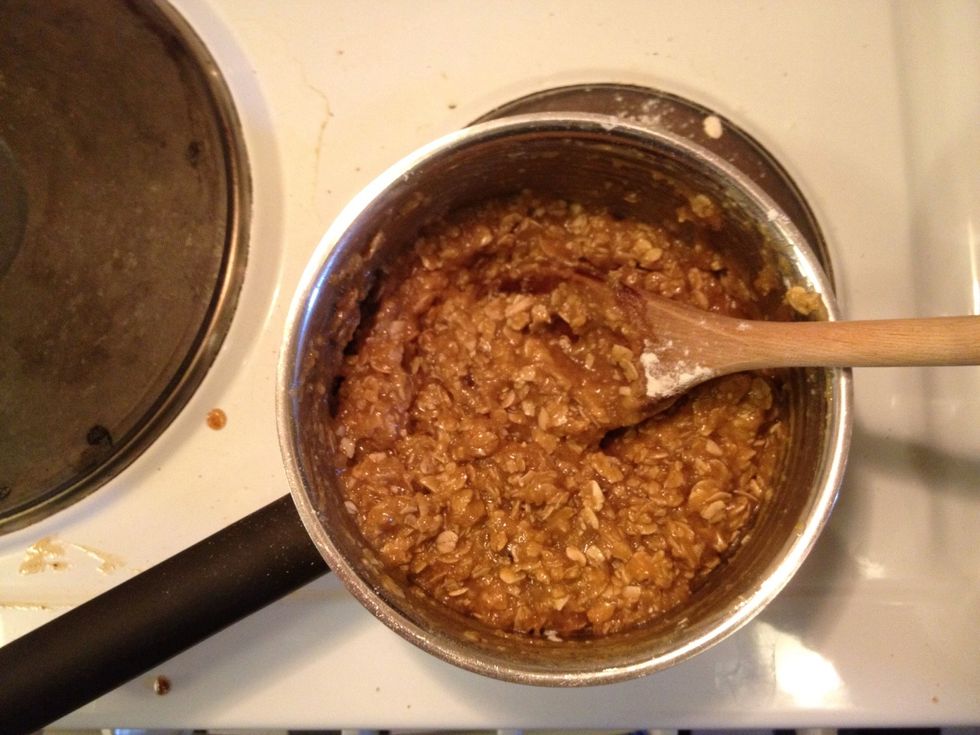 Now the dough/topping is ready.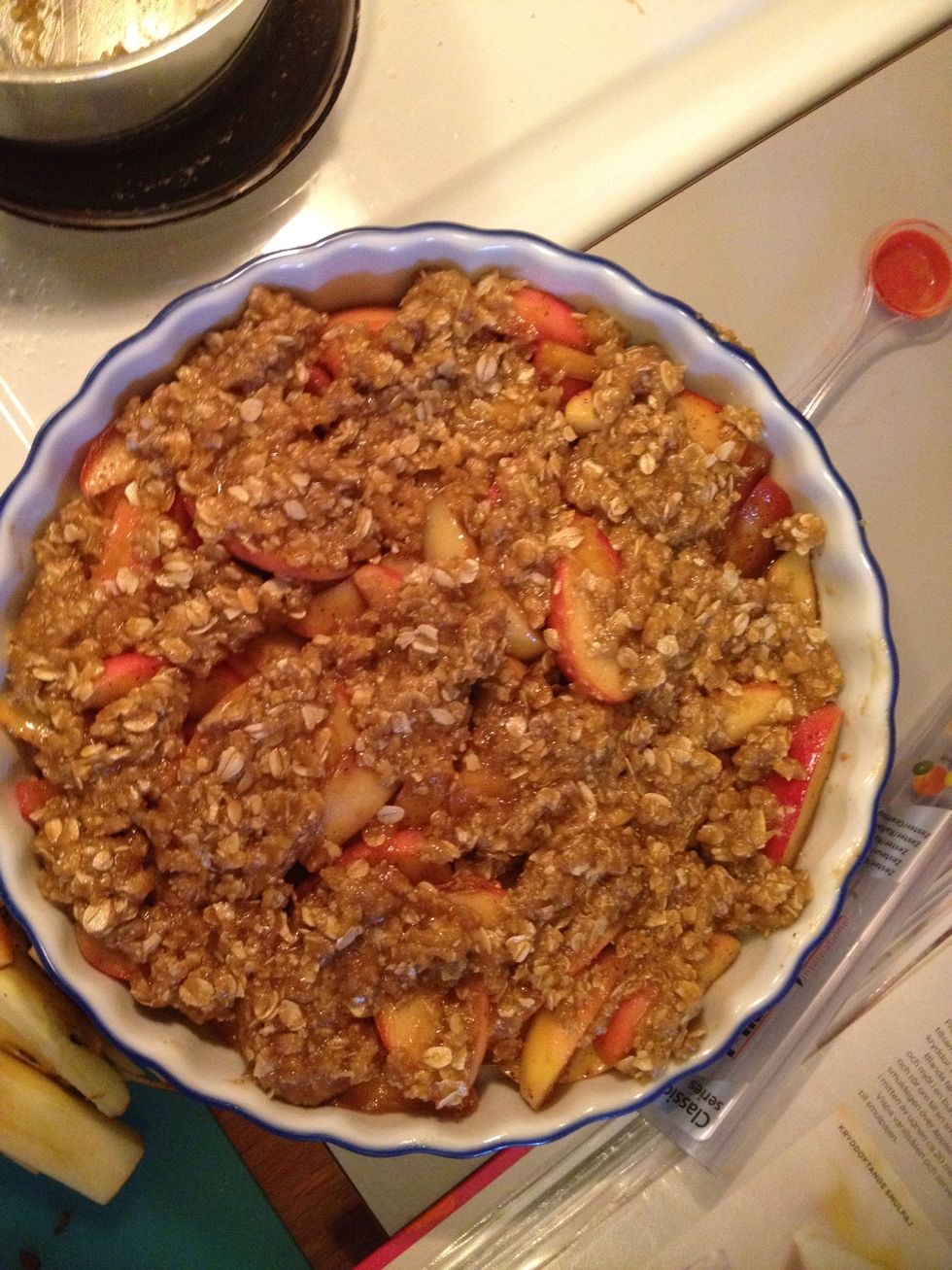 Cover the apples with the topping. Put it in the oven (225 Celsius) for about 20 minutes.
Lovely! Serve with icecream or whatever you prefer :-)
Apples (5-6)
Butter (2 tbls)
Cinnamon (1,5 tsp)
Nutmeg (0,5 tsp)
Brown sugar (1 dl)
The dough/topping:
Brown sugar (3/4 dl)
Oatmeal (1,5 dl)
Wheat flour (1,5 dl)
Butter (1,25 dl)
Karin Siöö
Lives in Sweden. Gets inspiration from trips, blogs & international students I meet at work.