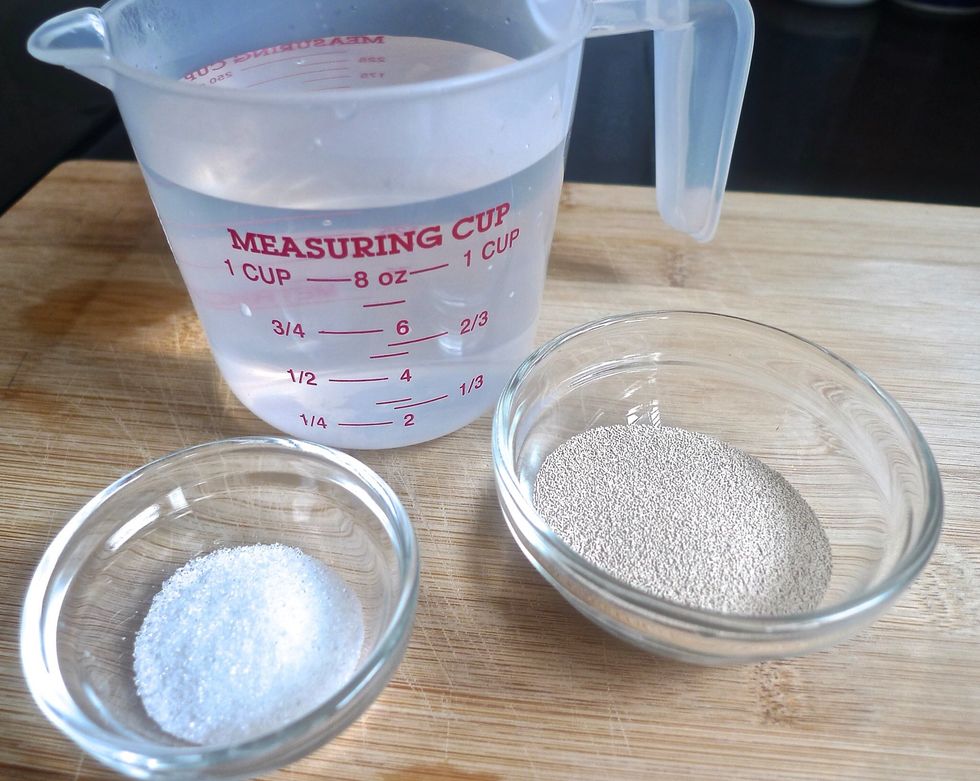 To make the soft pretzels, first measure warm (not hot) water, sugar and yeast.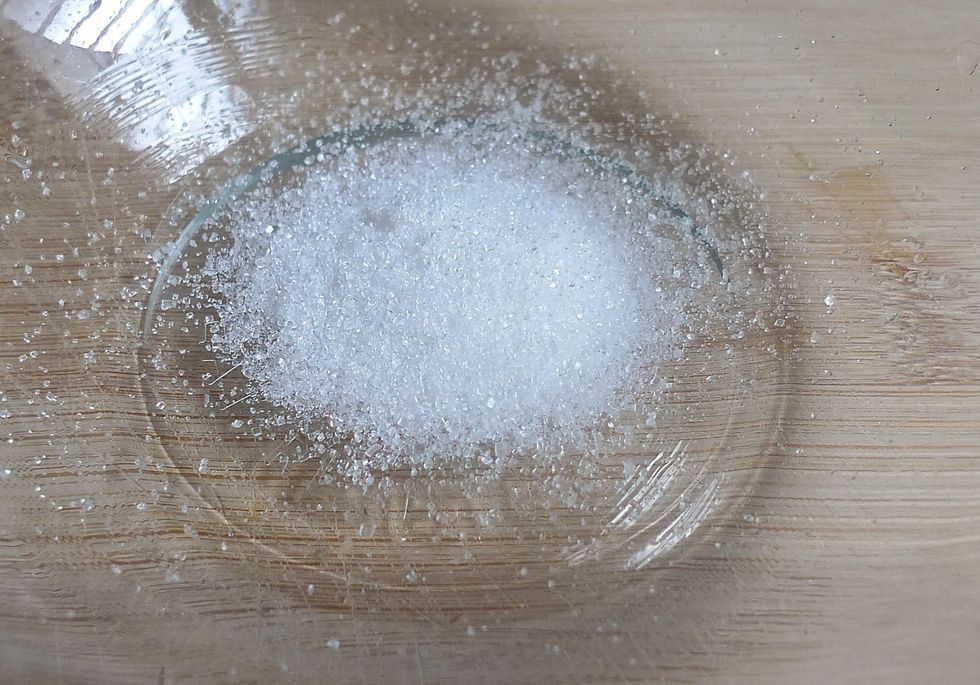 In a small bowl, add in the sugar.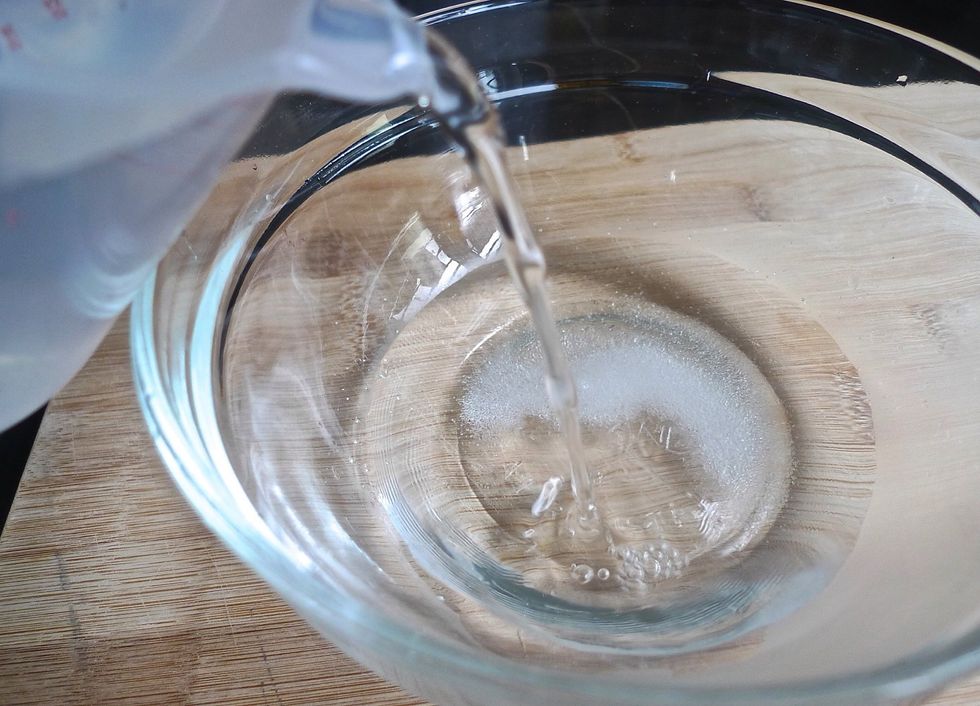 Then pour in the warm water.
Next dissolve the yeast in the warm water.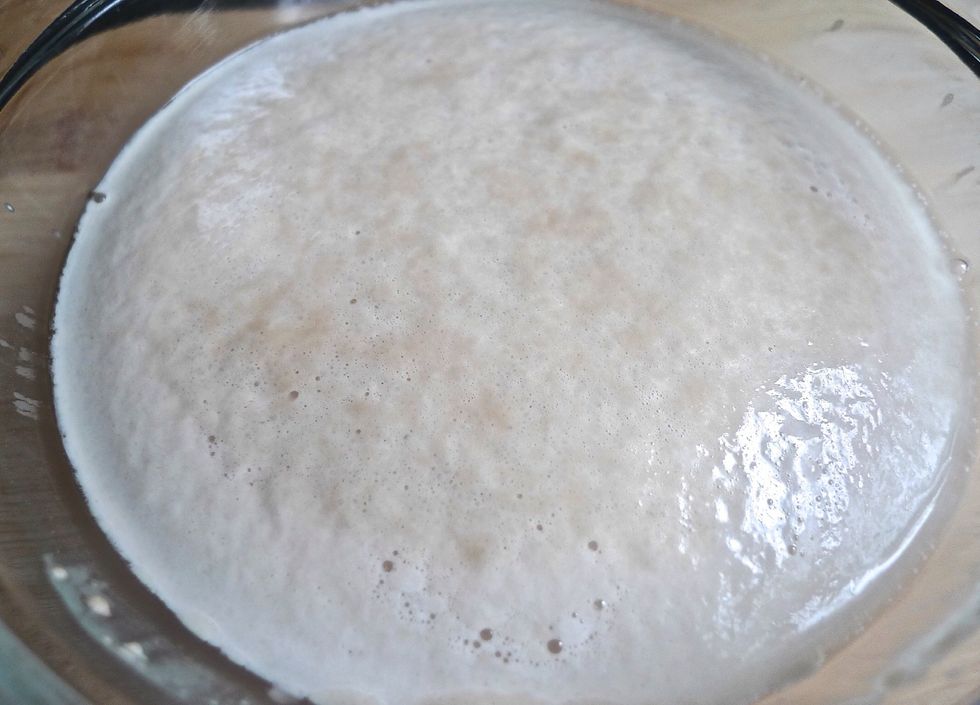 Let stand until foamy, about 10 minutes.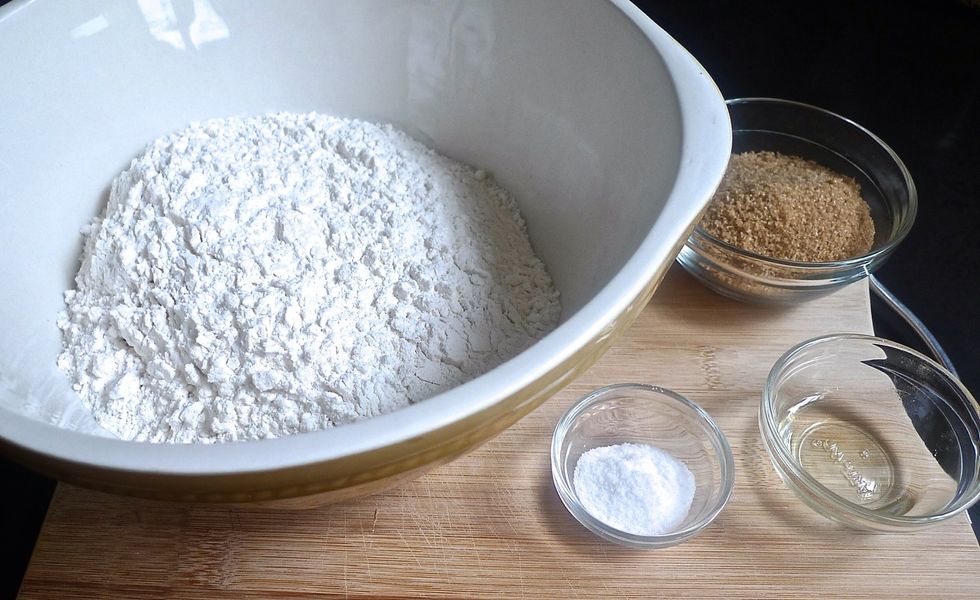 Then measure flour, brown sugar, salt and vegetable oil.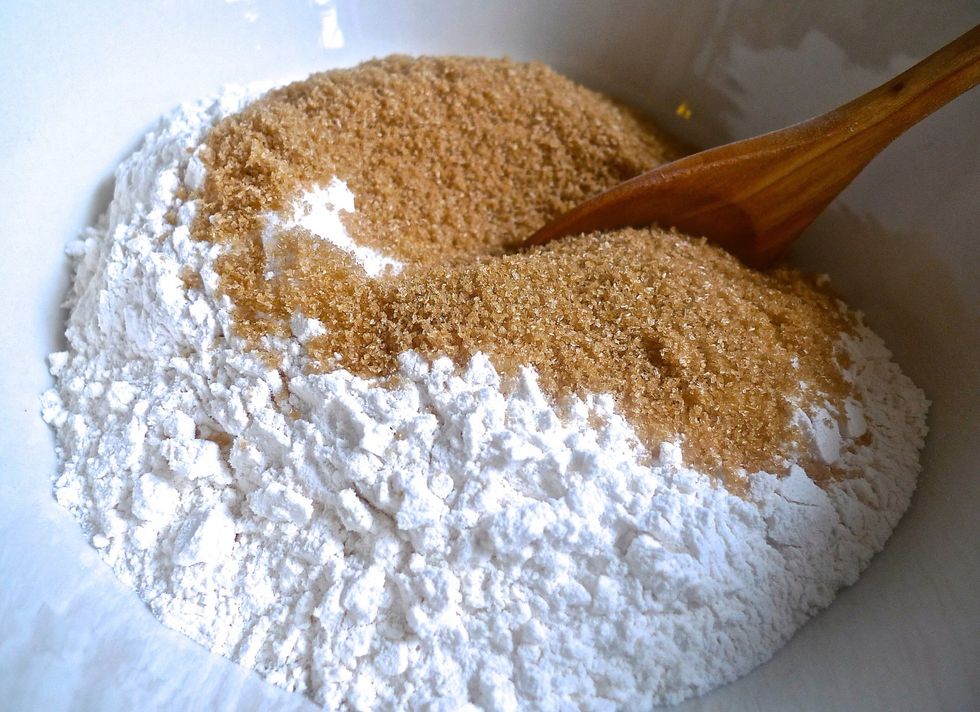 In a large bowl, mix together the dry ingredients: flour, brown sugar and salt.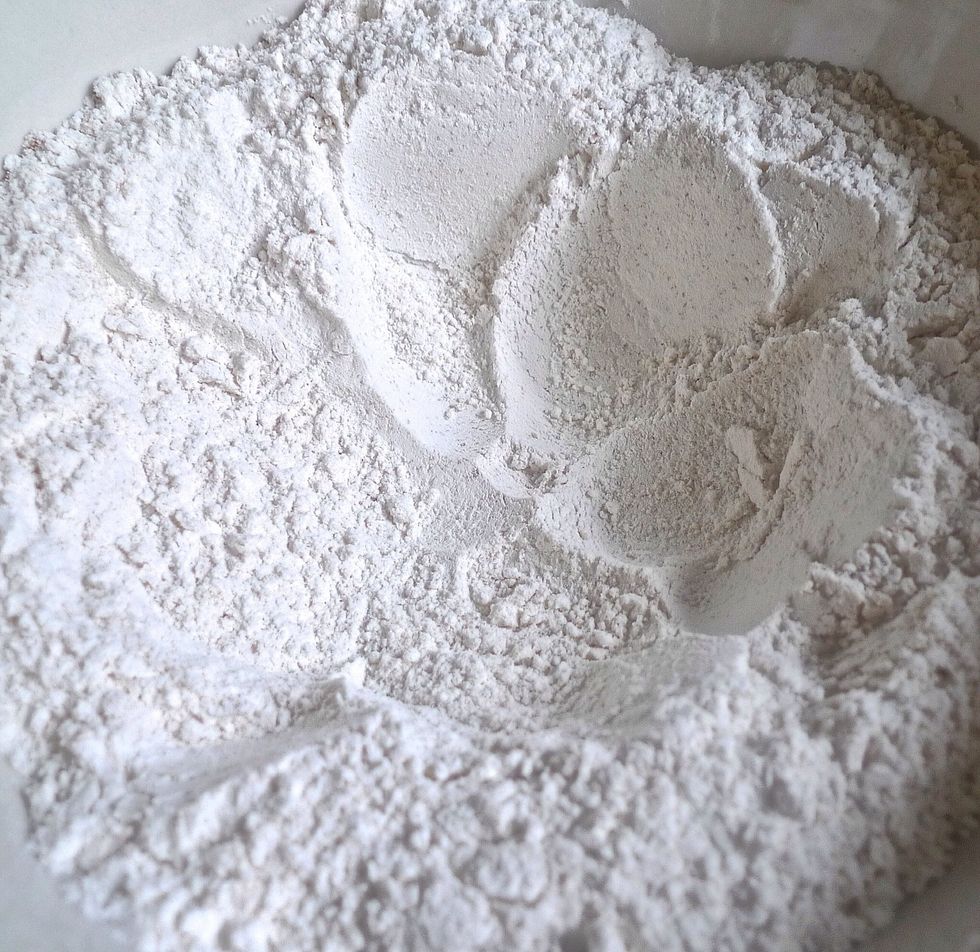 Make a well in the centre of the dry ingredients.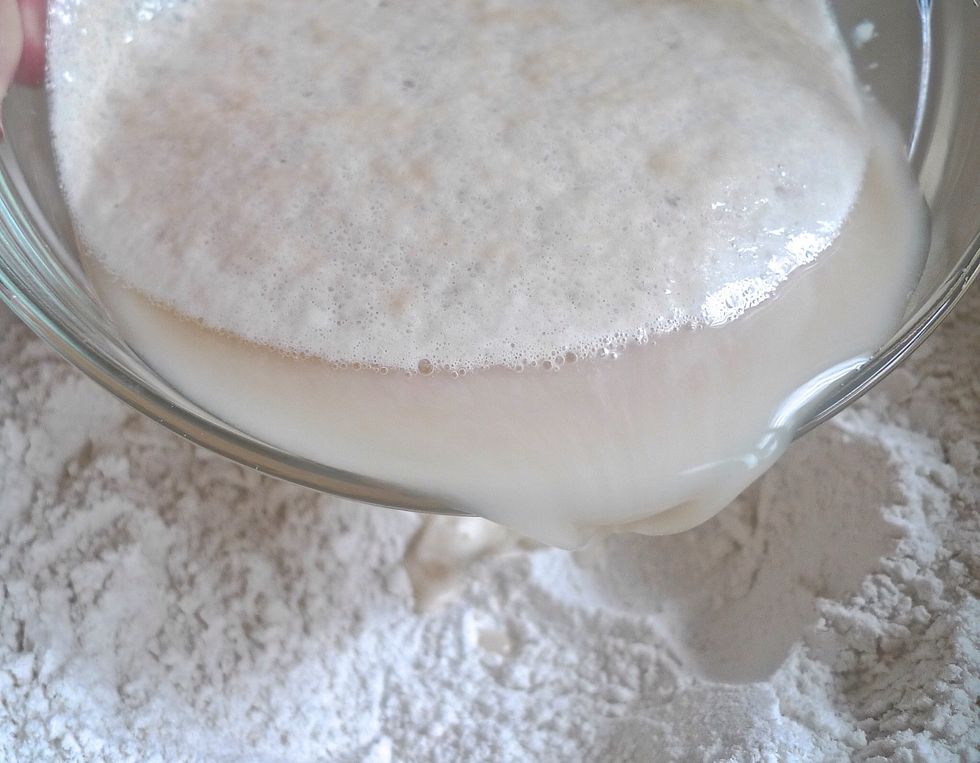 Add in the yeast mixture.
Followed by the vegetable oil.
Mix and form into a dough. (Add 1 or 2 tablespoons water if mixture is dry).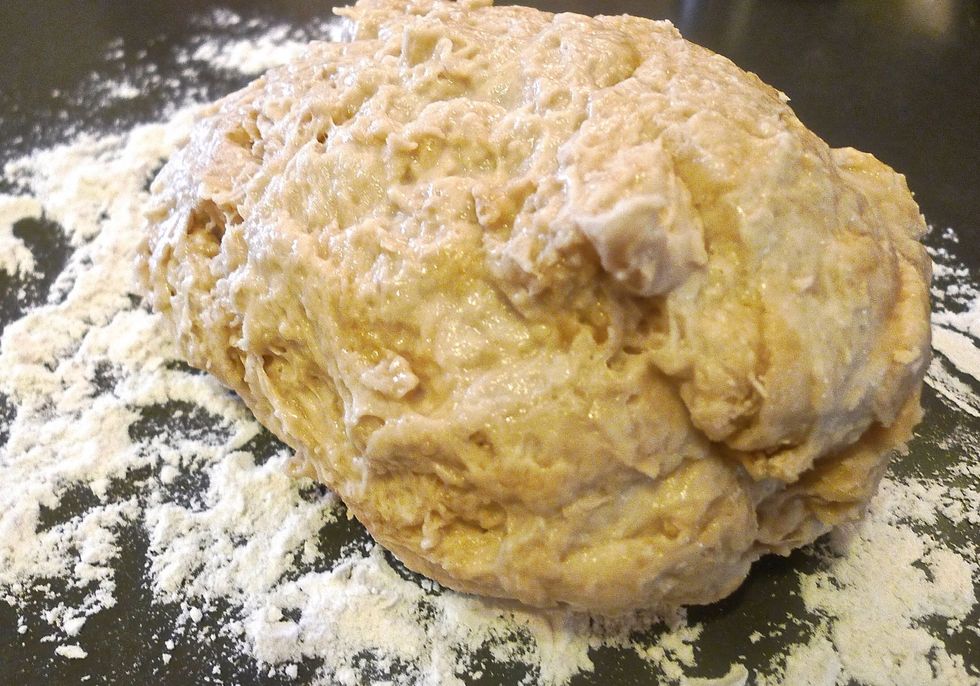 Turn the dough onto a floured surface.
Knead until the dough becomes smooth, about 8 minutes.
Then lightly oiled a large bowl.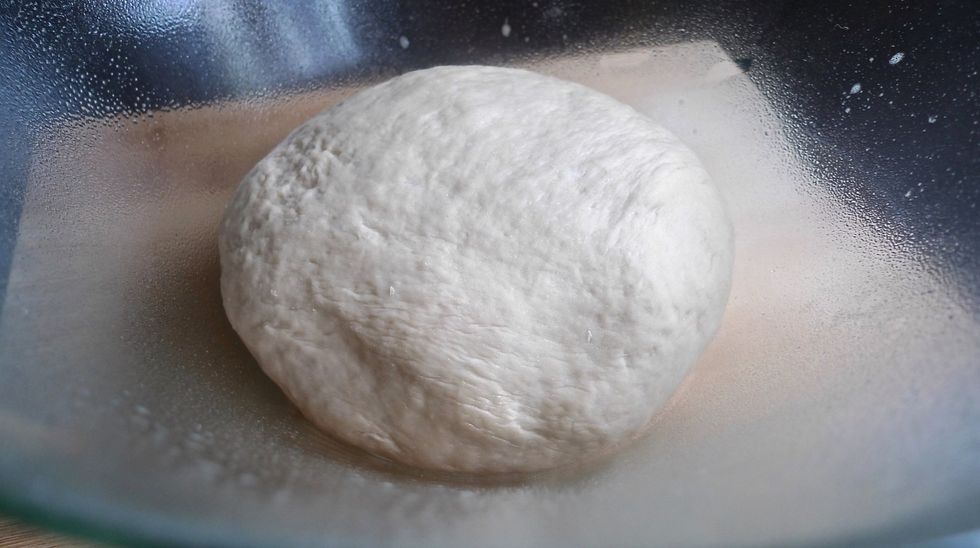 Place the kneaded dough into the bowl.
Turn the dough once to coat the dough with oil.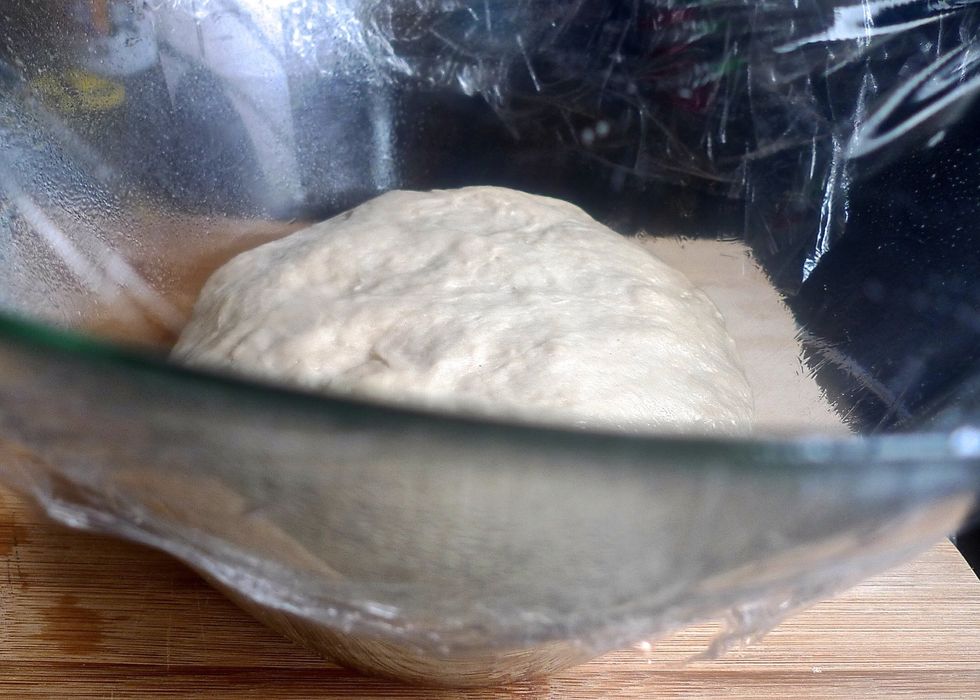 Cover the bowl with plastic wrap and put the bowl in a warm place.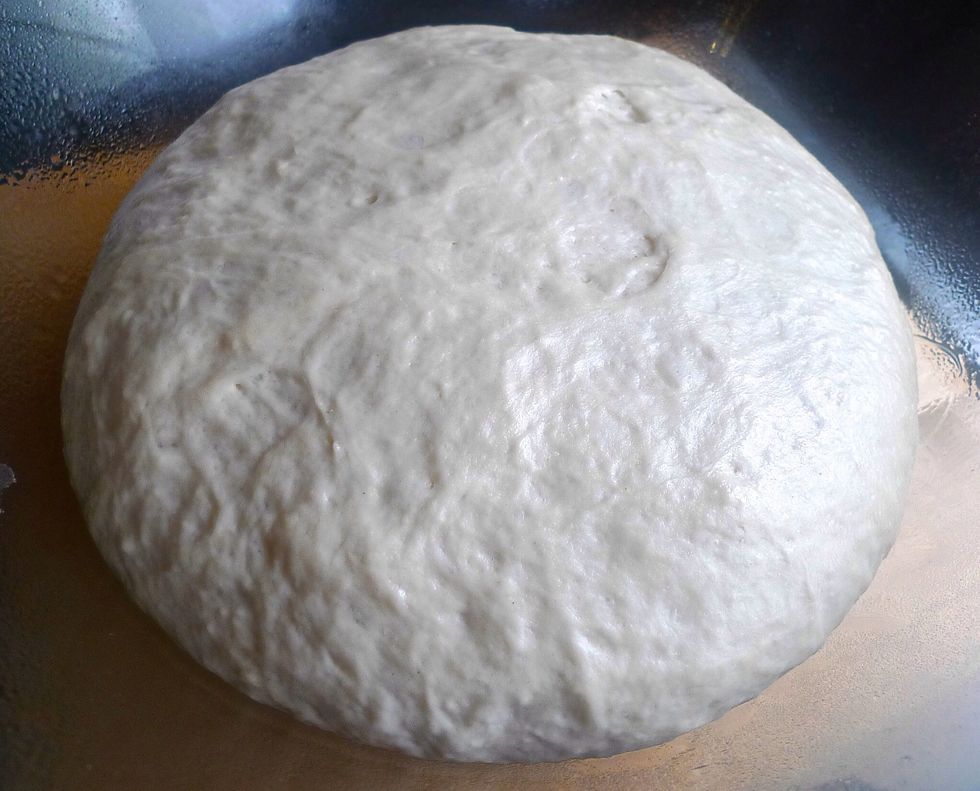 Let the dough rise until double in size, about 1 hour.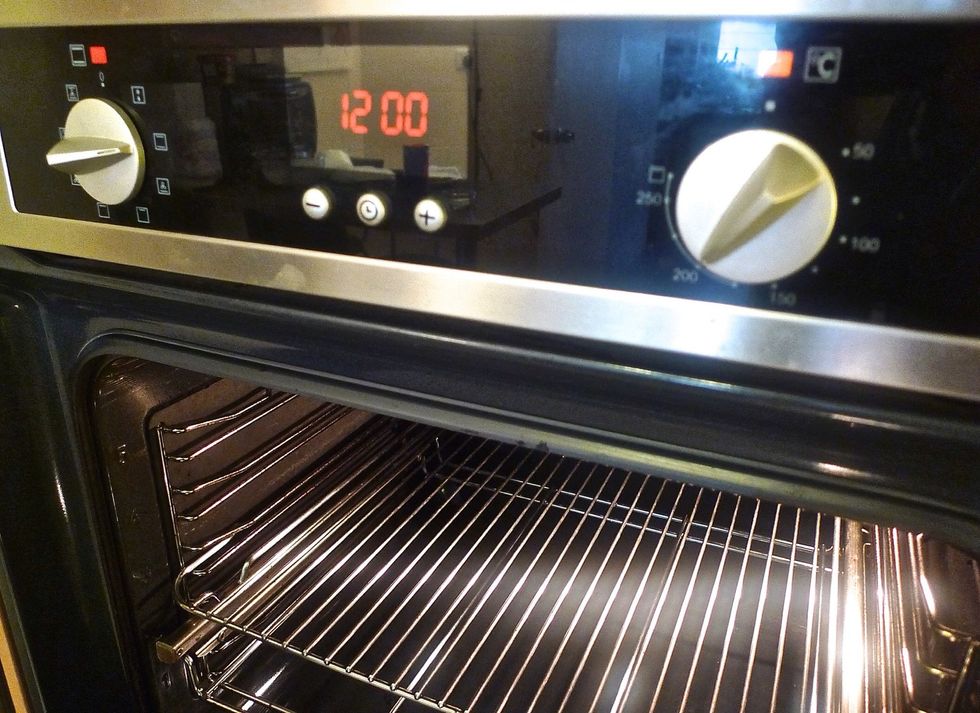 Preheat oven to 200 degree C ( 400 degree F ).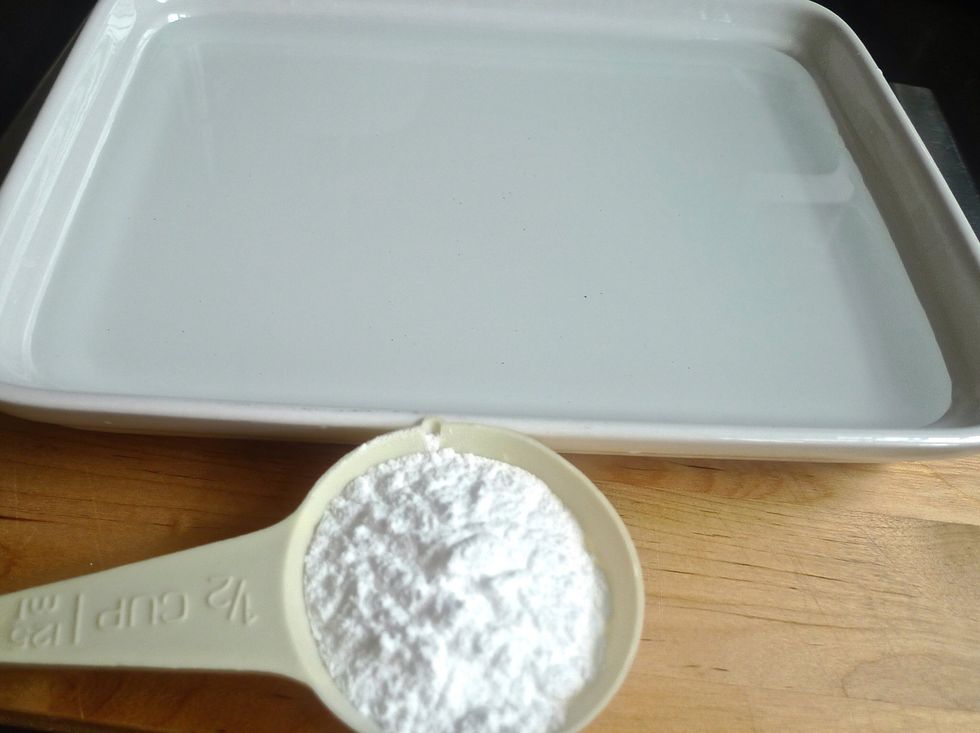 Prepare a large baking dish and baking soda to make baking soda solution.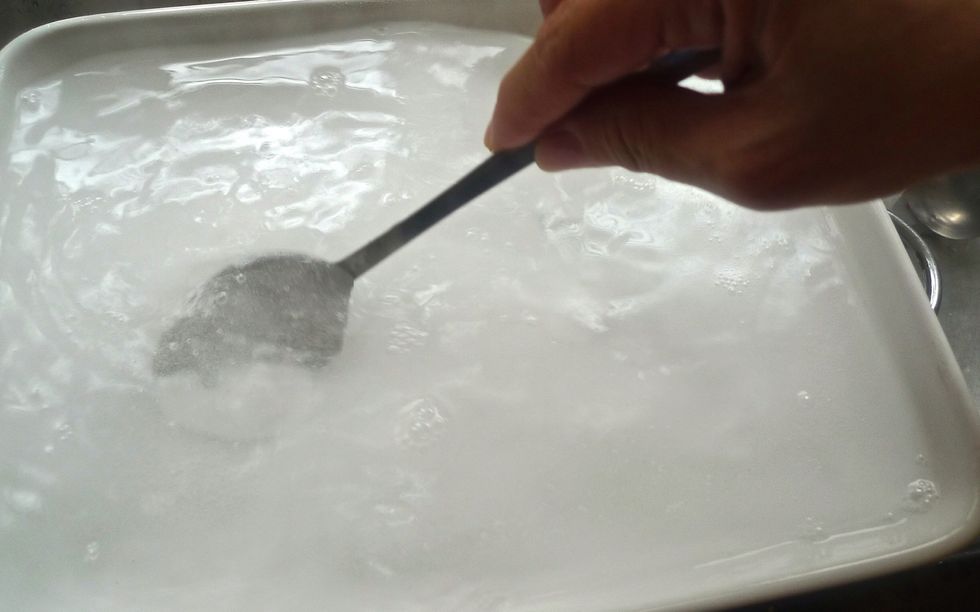 Dissolve the baking soda in the hot water.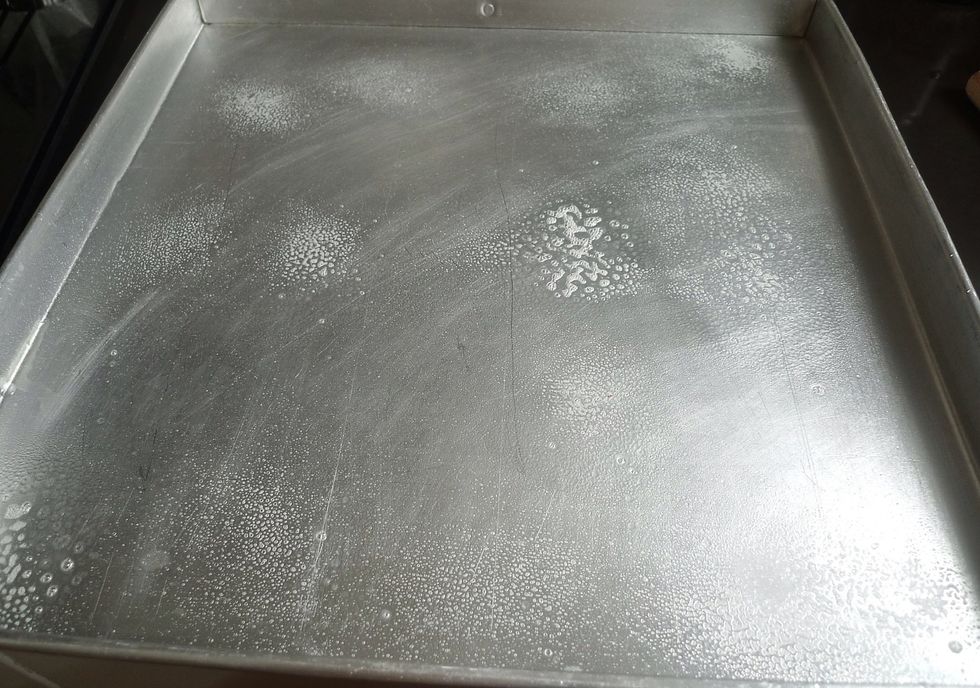 Next, grease 2 baking pans.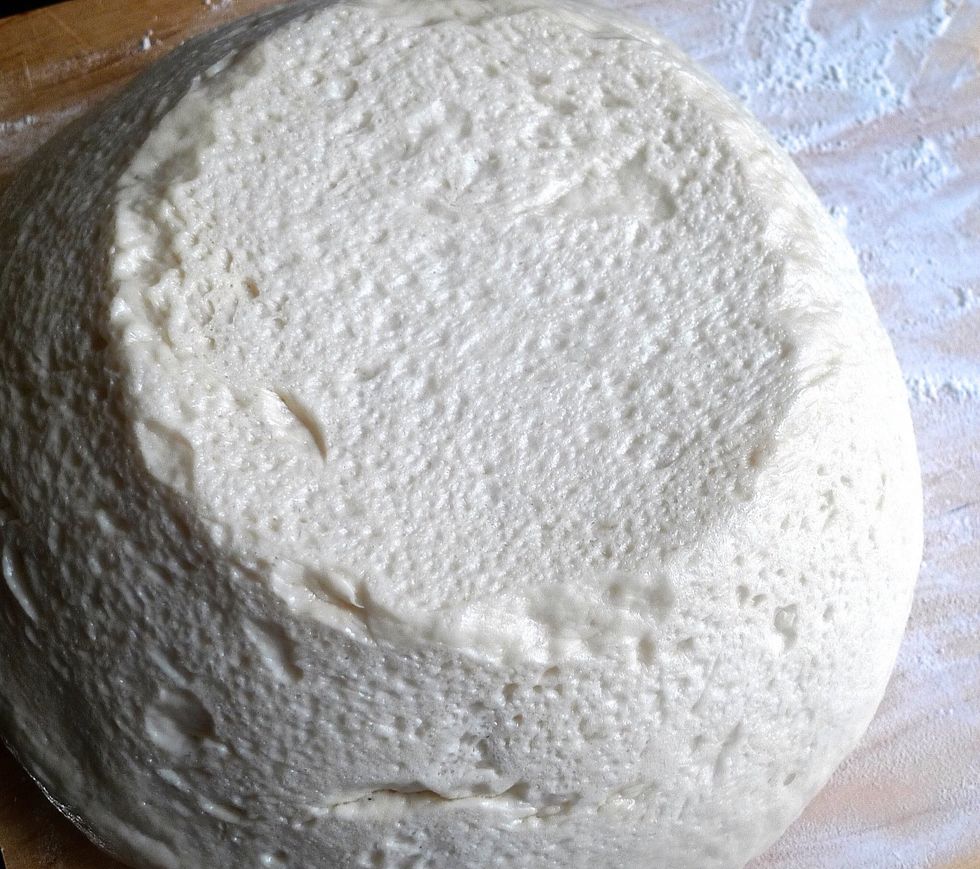 When the dough is double in size, turn it out onto a lightly floured surface.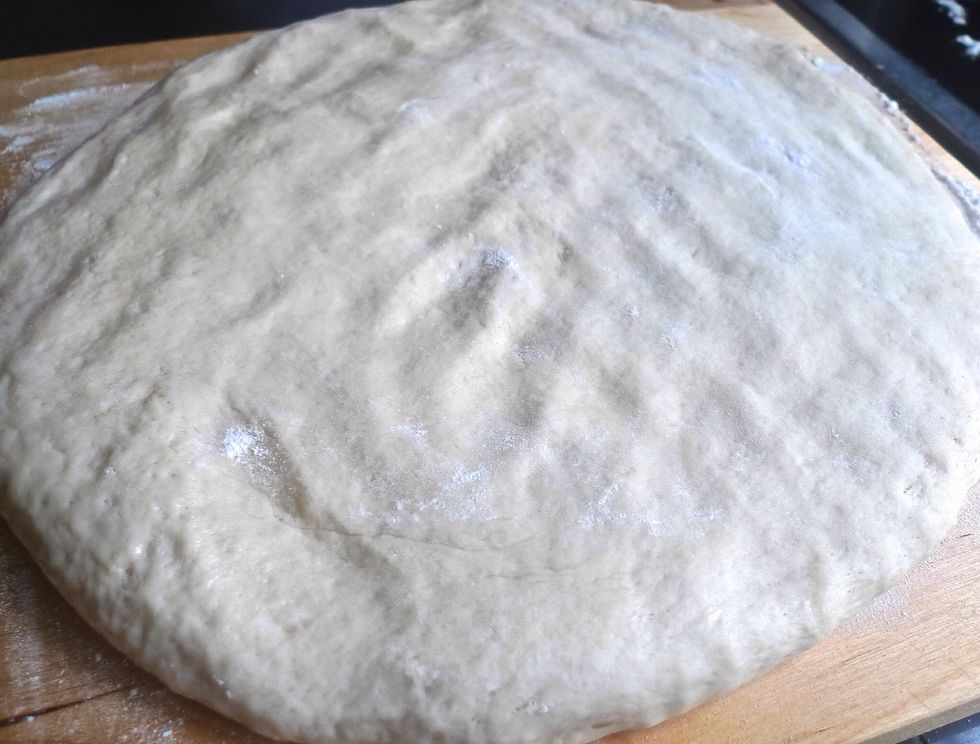 Flatten the dough to about 1/2 inch thick.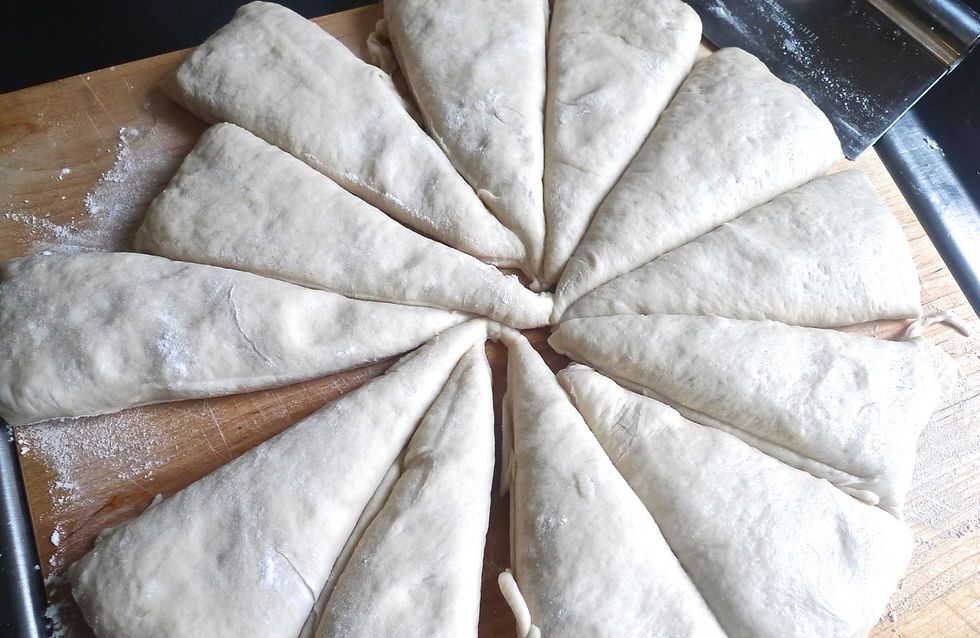 Divide the dough into 12 equal pieces.
Roll each piece into a rope.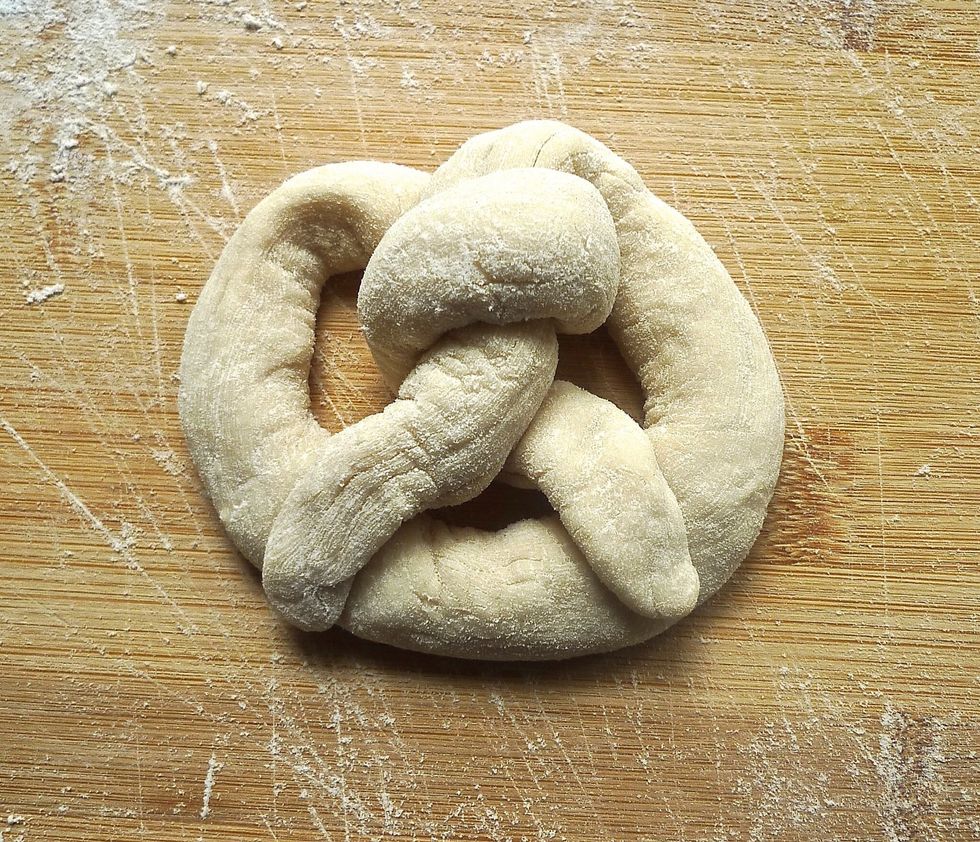 Roll each dough into a pretzel shape.
Repeat until all the dough has been rolled into pretzel shapes.
Dip the pretzel one at a time into the baking soda mixture.
Then place them on the greased baking pan.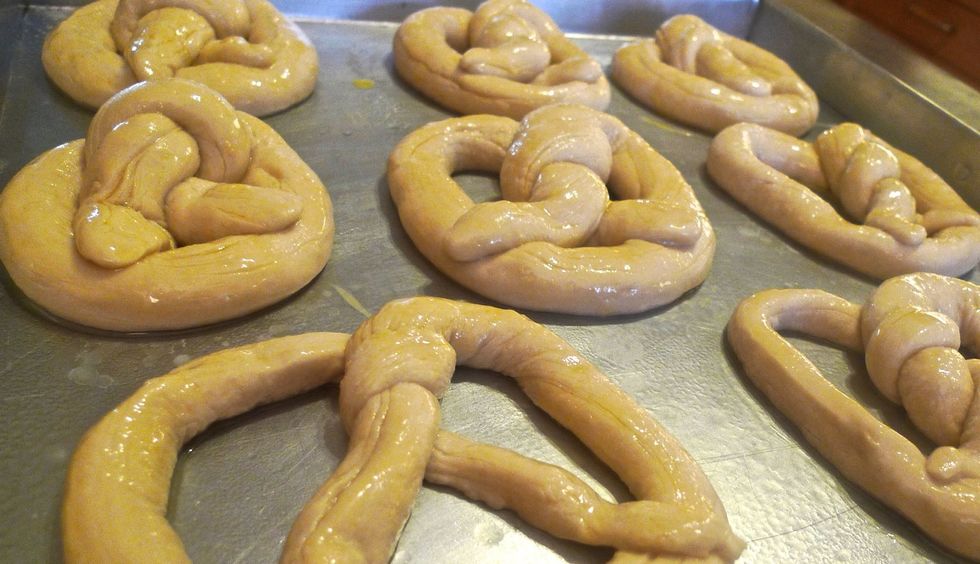 Once all the pretzels are on the baking pan, brush the top with egg yolk mixture.
Then sprinkle with salt. (Omit this step if pretzels are to be coated with cinnamon sugar).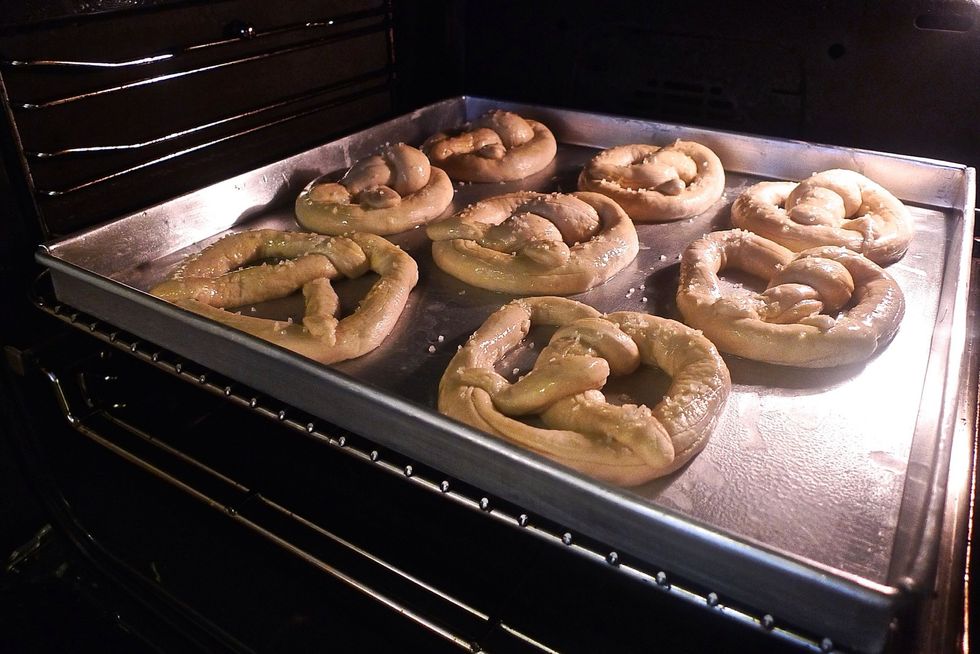 Bake in preheated oven until golden brown, about 8 minutes.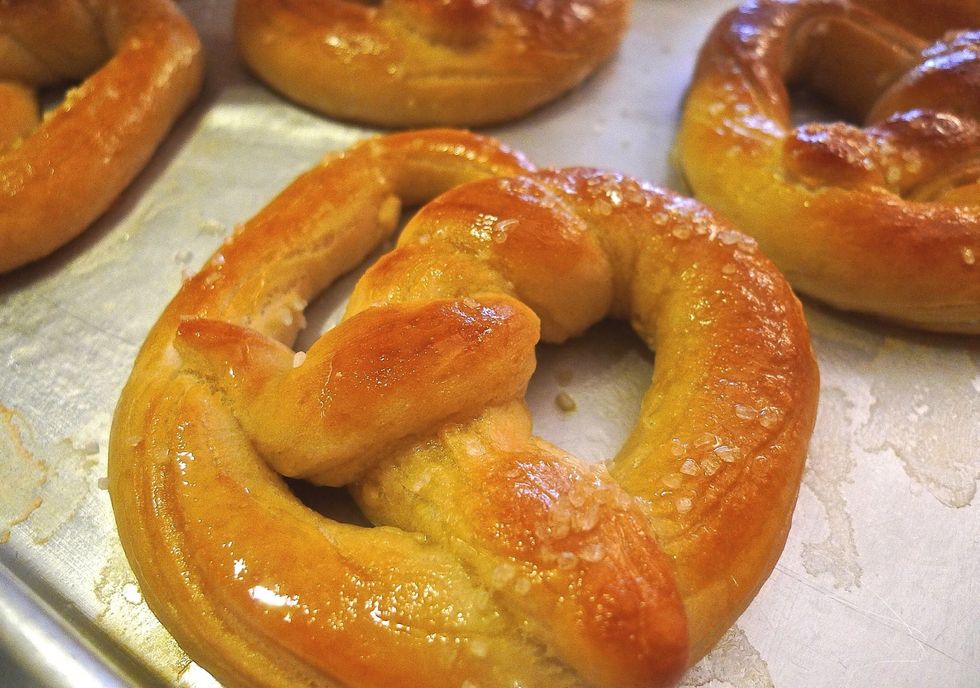 Brush with melted butter once baked.
Sprinkle with cinnamon sugar if you had not added salt earlier.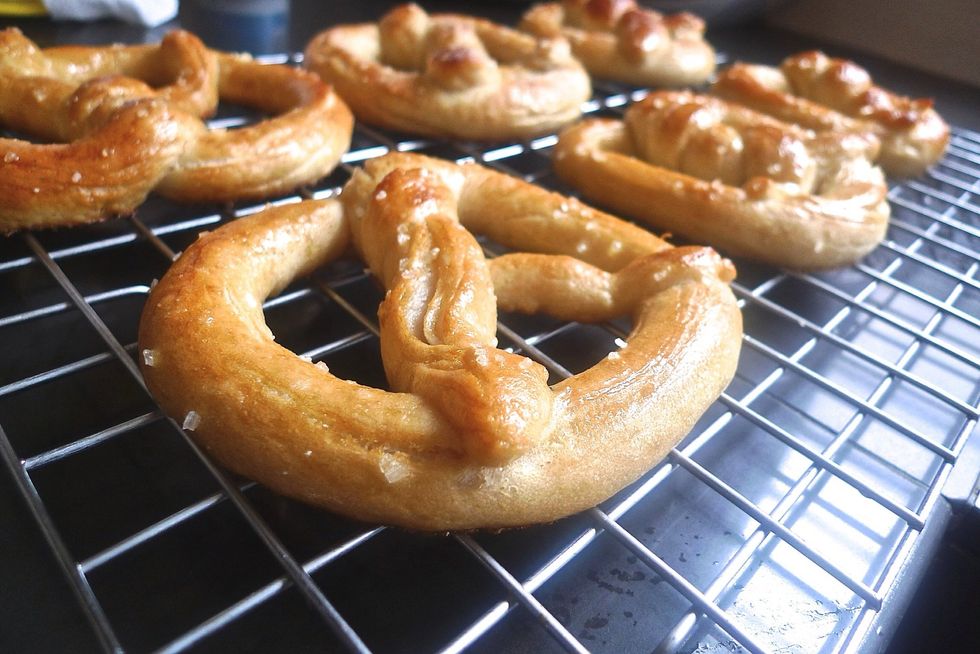 Transfer the baked pretzels to a cooling rack for at least 5 minutes before serving.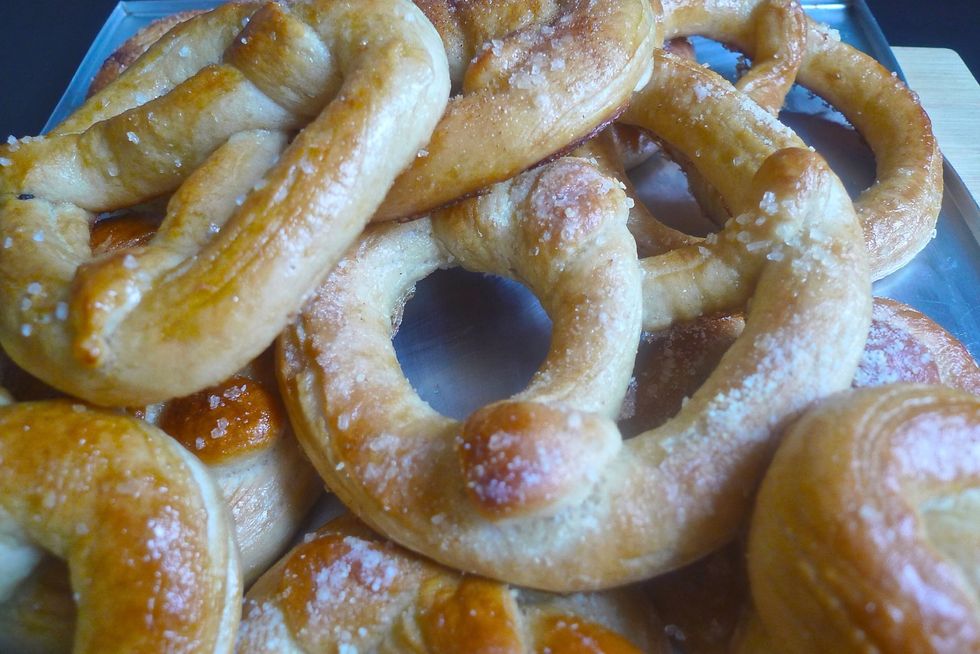 And you're done! These freshly baked pretzels are crisp on the outside and chewy on the inside.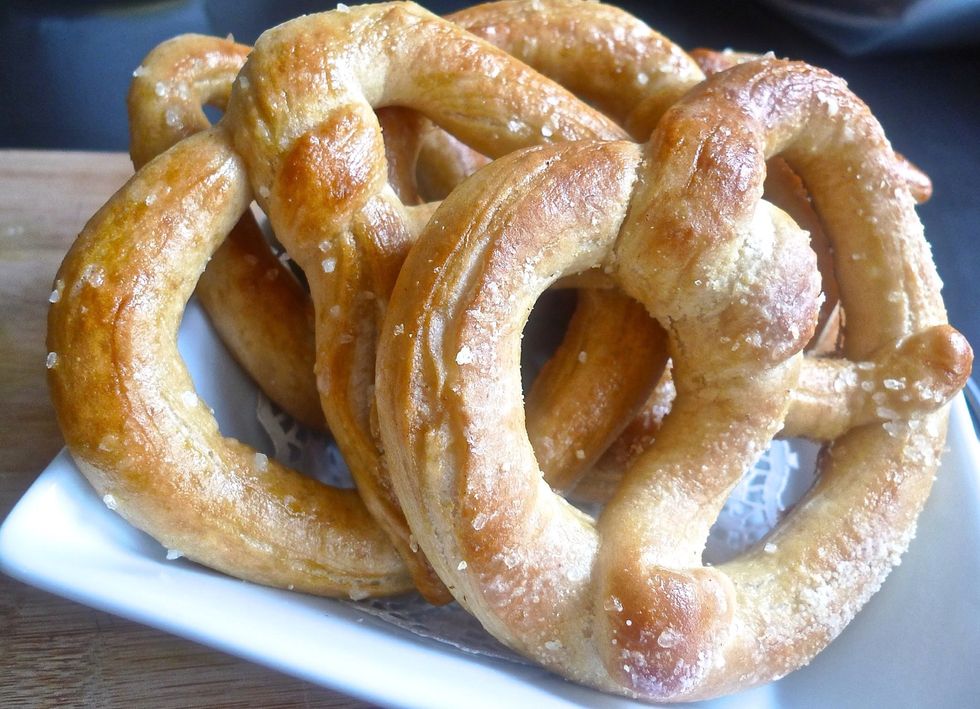 And they taste just like the ones in the mall. So Enjoy!
1.0tsp Sugar
1/4c Warm water
4.0tsp Yeast
4.0c All-purpose flour
1/2c Brown sugar
1/2tsp Salt
1.0Tbsp Vegetable oil
1/2c Baking soda
4.0c Hot water
1.0 Egg yolk (for egg wash)
1.0Tbsp Water (for egg wash)
1.0Tbsp Coarse salt, to sprinkle on pretzels
1/4c Butter, melted ( brush on baked pretzels)
1/4c Cinnamon sugar (optional)
Huang Kitchen
For more step-by-step recipes and cooking tips, visit my website at \nhttp://www.huangkitchen.com