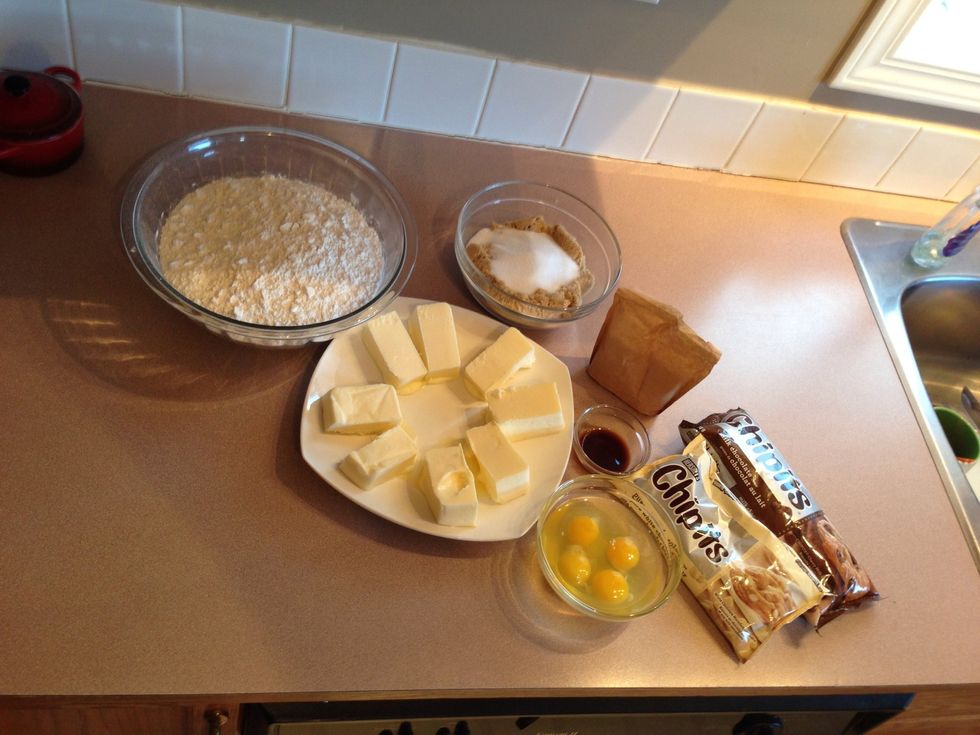 Assembled ingredients.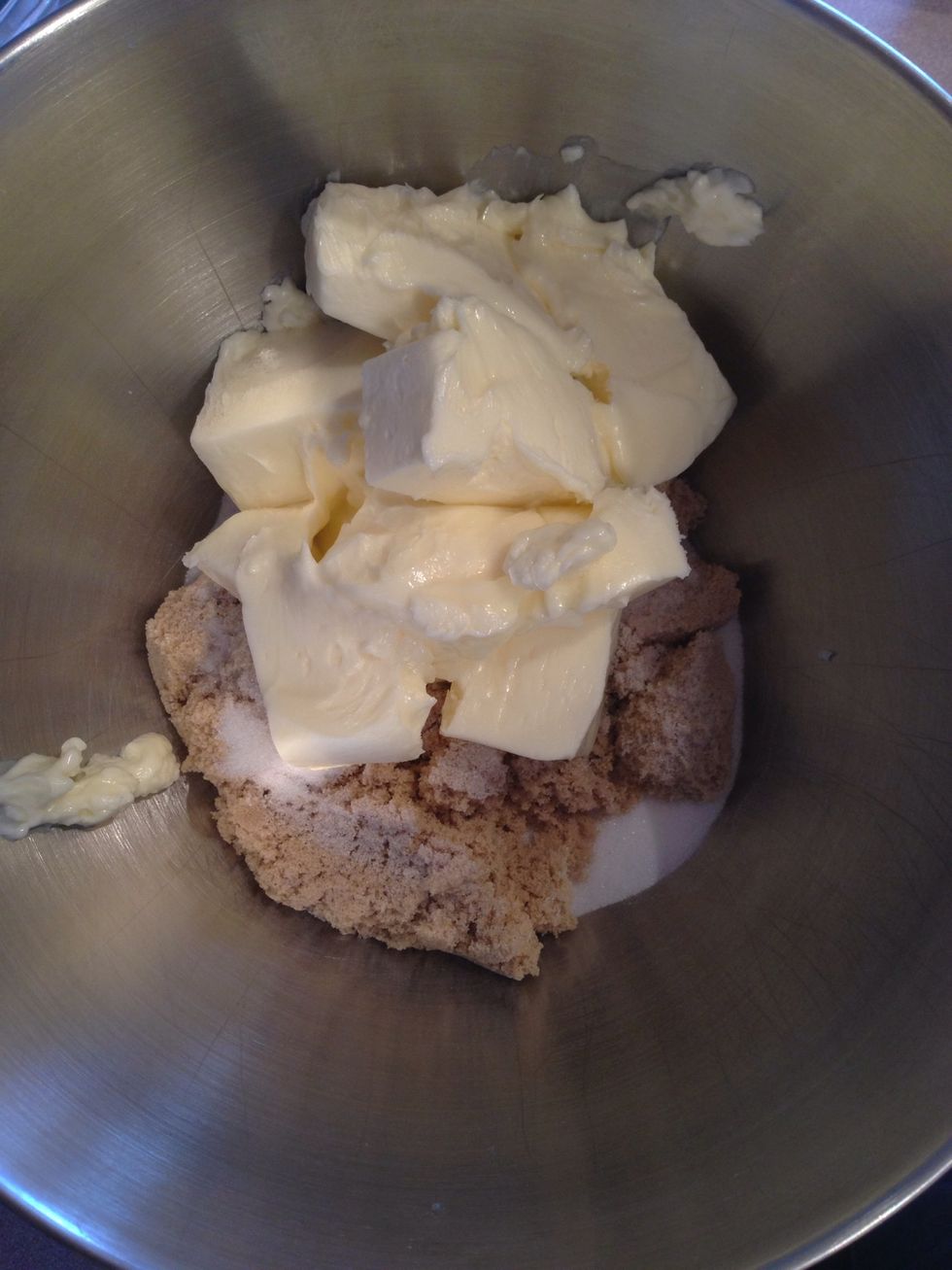 Cream together butter and sugar.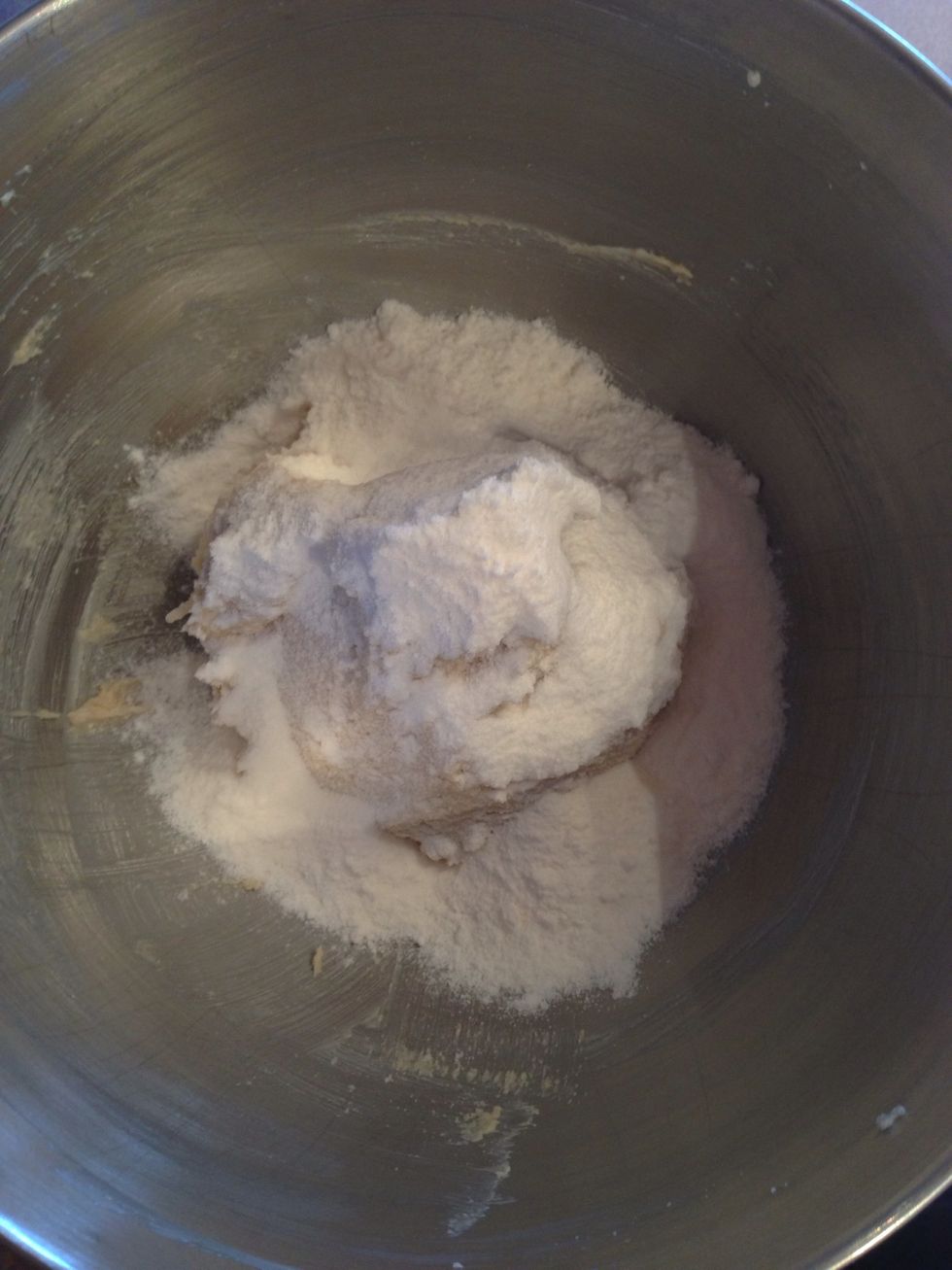 Add in the vanilla pudding mix.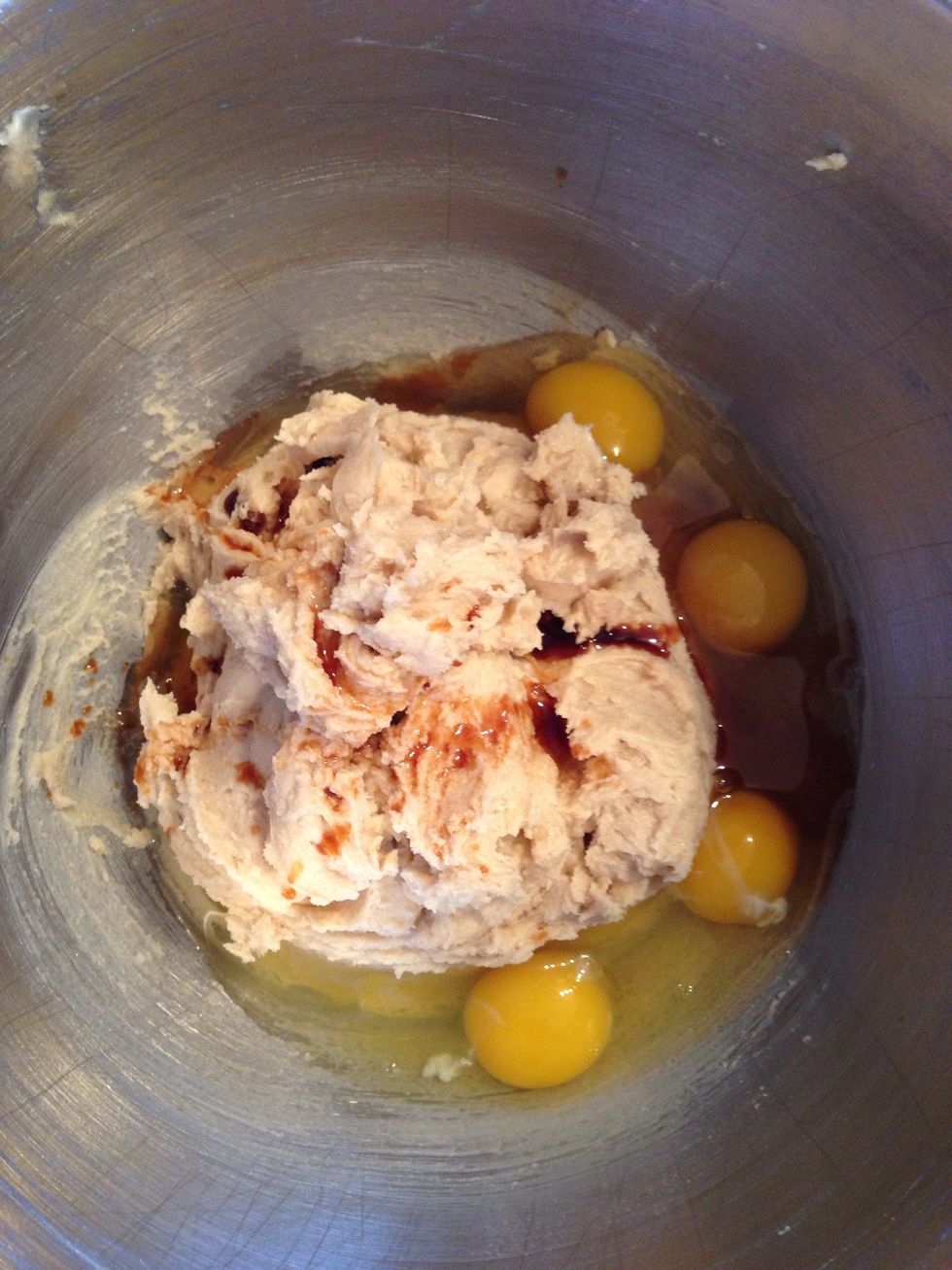 Mix in the vanilla and eggs.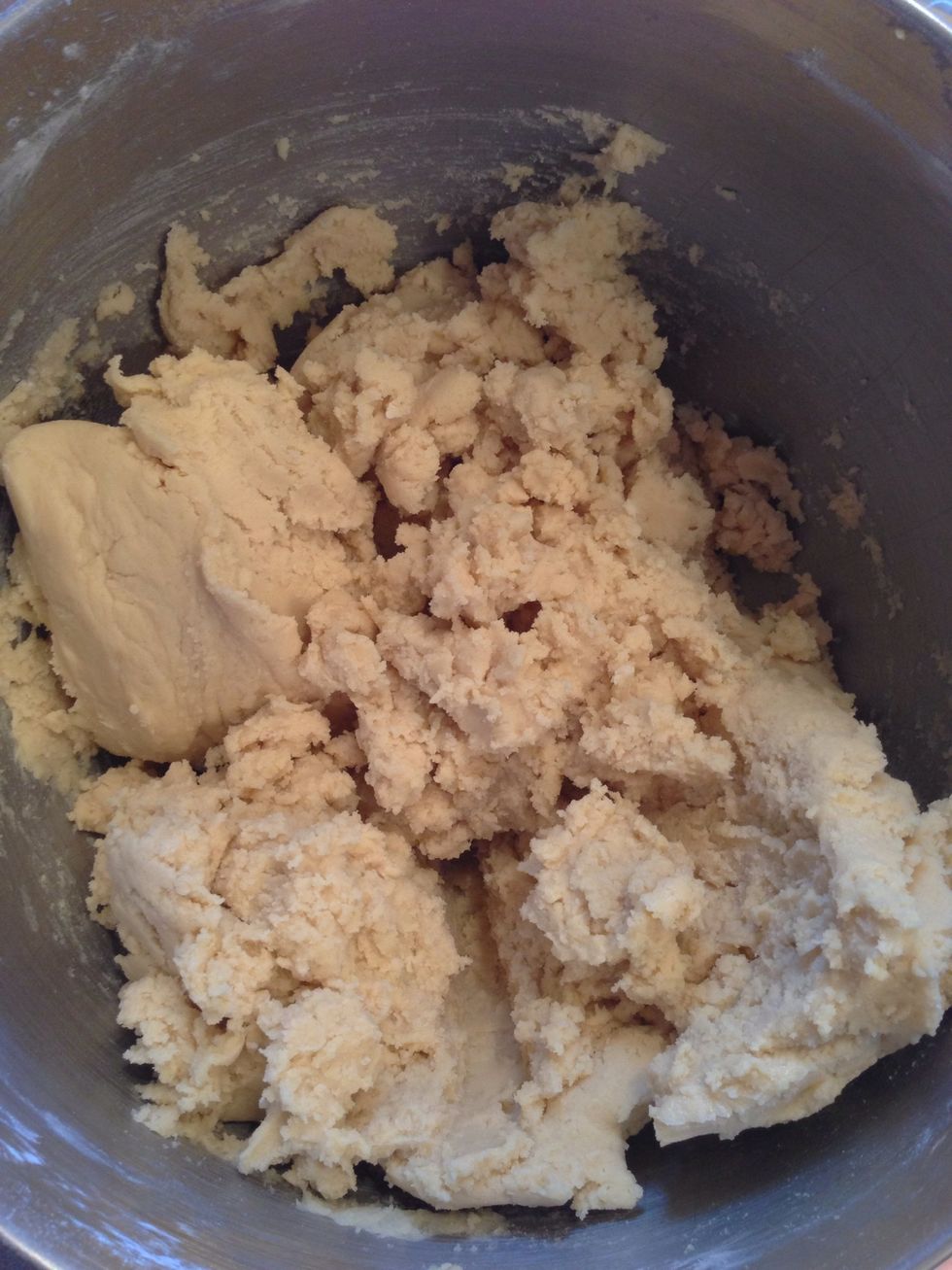 Add in the dry ingredients and thoroughly mix. End result should look like this. Preheat the oven to 350°f/175°c.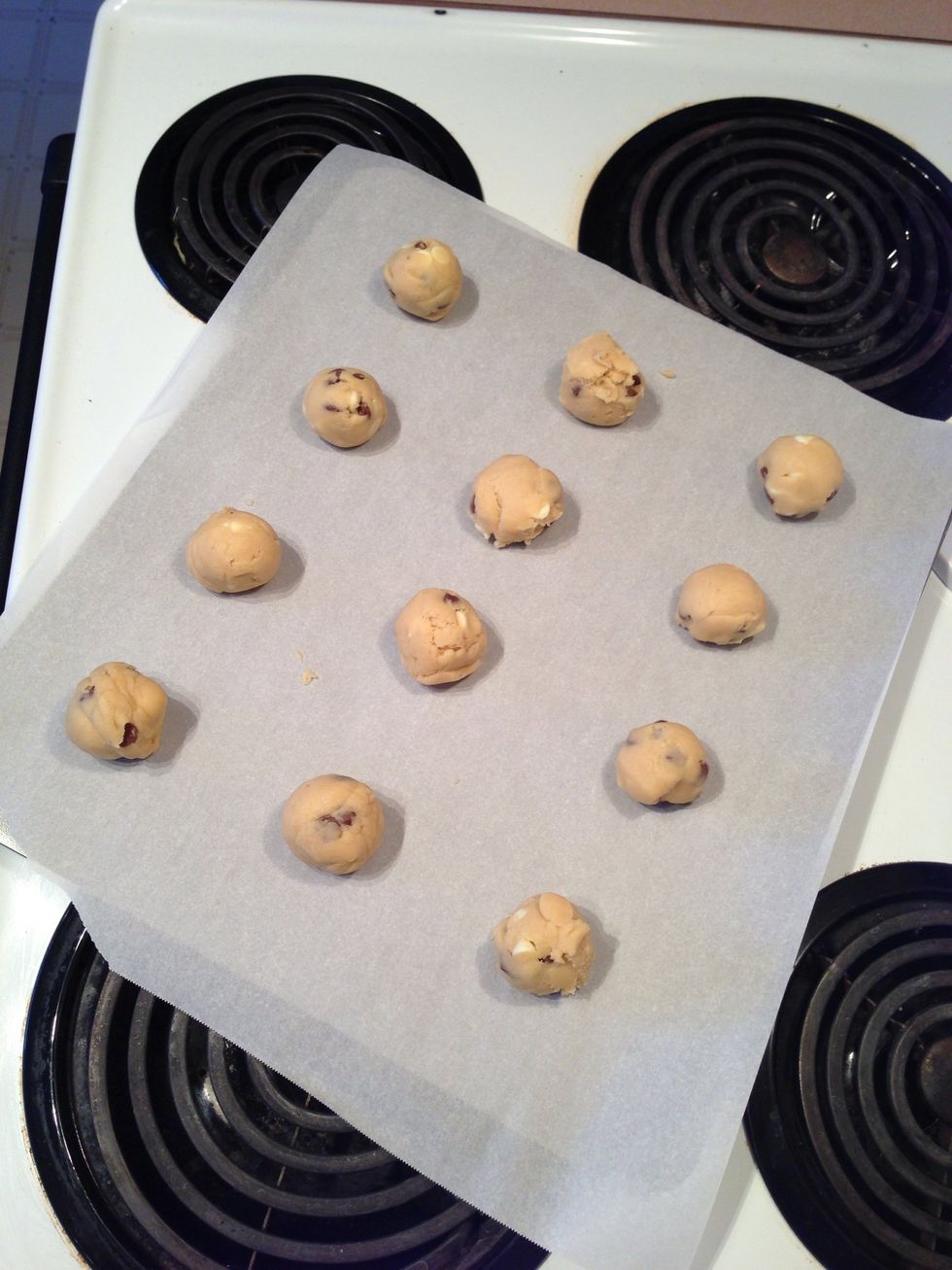 Make 1" balls and drop them onto the cookie sheet in 3 rows of 4. Bake for 12-14 minutes until lightly golden.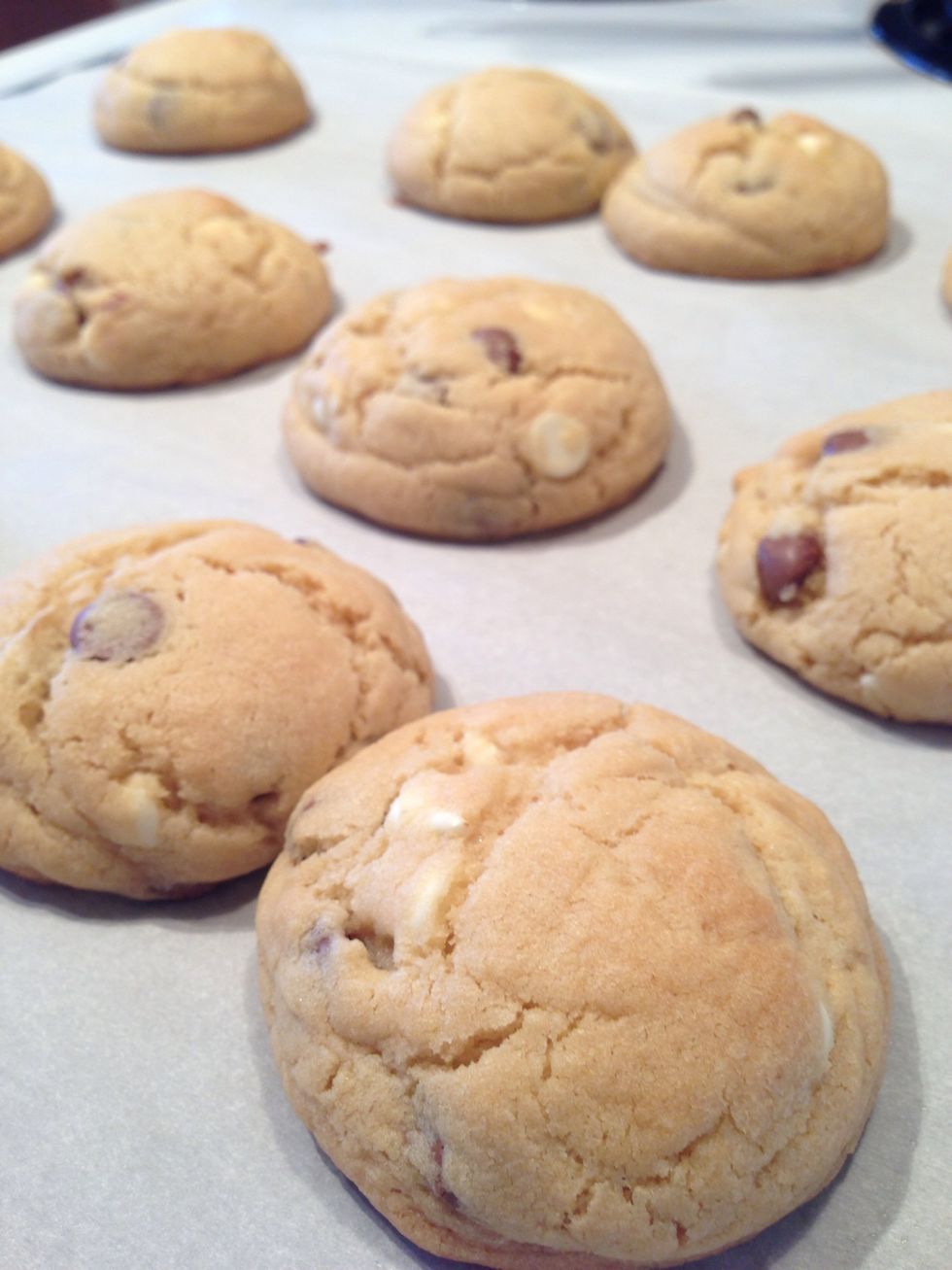 Wait a few minutes and than transfer to a wire rack. Boom. Simple, straightforward, and easy to bake.
4.0c Flour
2.0tsp Baking soda
2.0c Softened butter
1.0c Packed brown sugar
0.0c White sugar
1.0 Package of instant vanilla pudding mix
4.0 Eggs
2.0tsp Vanilla
4.0c Chocolate chips. (I used milk/white chocolate
Parchments paper
Wire racks
Cookie sheets
Jordan Monkman
I have fair too much creativity and imagination to ever settle for living a normal life.