How to bake skinny banana chocolate chip muffins
Bake Skinny Banana Chocolate Chip Muffins
47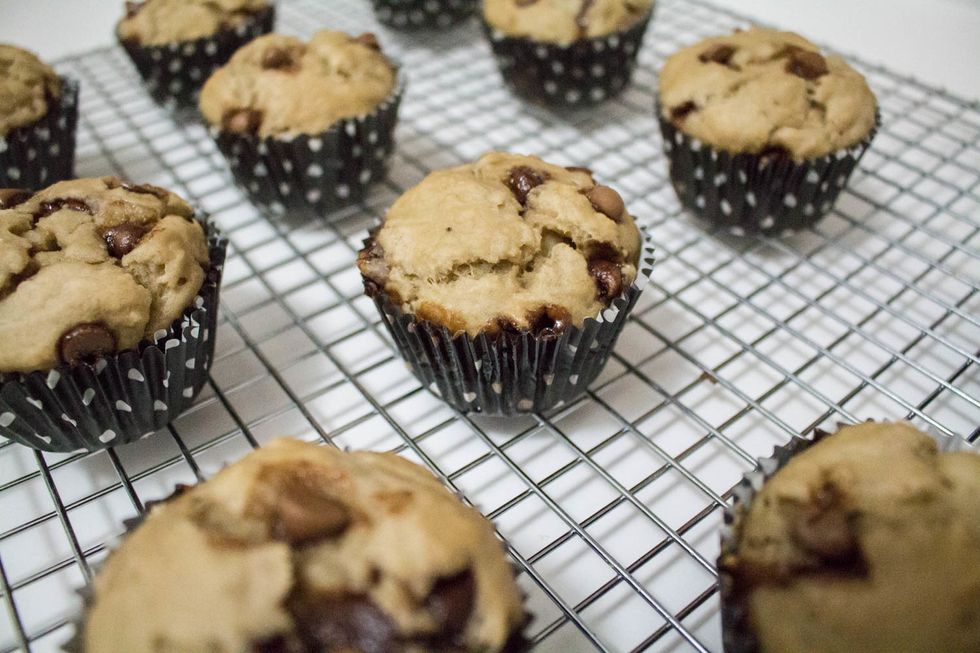 Gather all of your ingredients (scroll to the bottom of the recipe) before you get started.
Preheat your oven to 350 degrees Fahrenheit.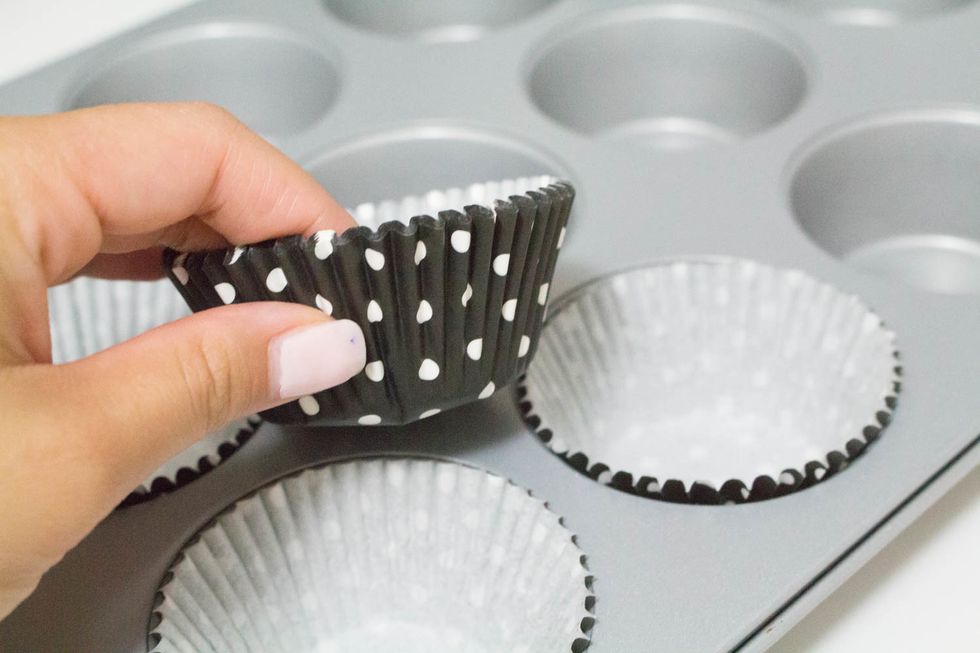 Line your muffin tray with cupcake paper liners. Or if you don't want to use paper liners line the tray with vegetable shortening, butter or a cooking oil (e.g. olive oil) to prevent sticking.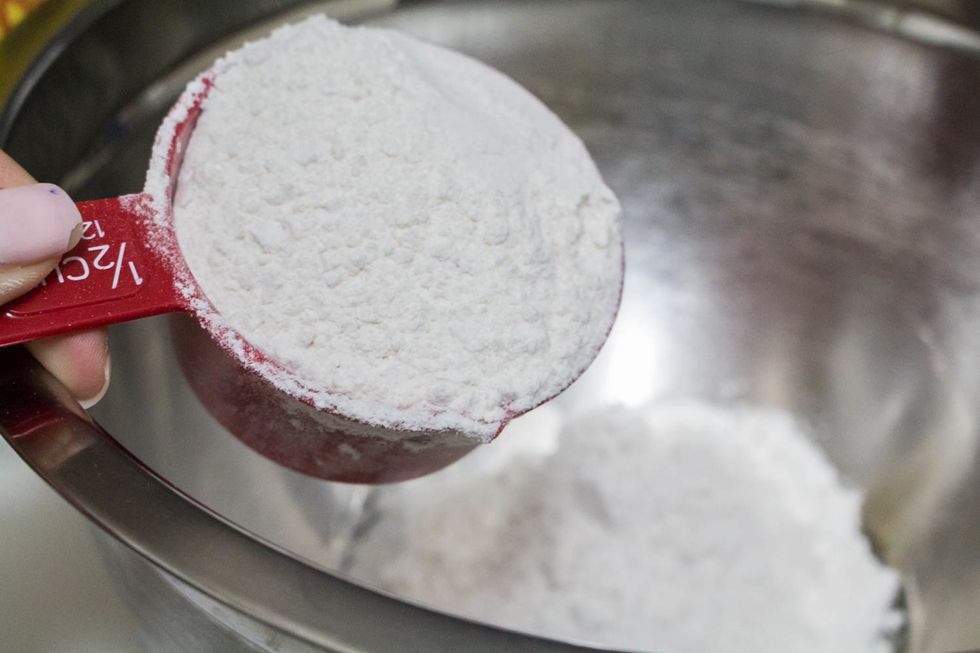 Add 1.5 cups of flour to a large mixing bowl.
Net add 1 tsp baking soda to the flour mixture.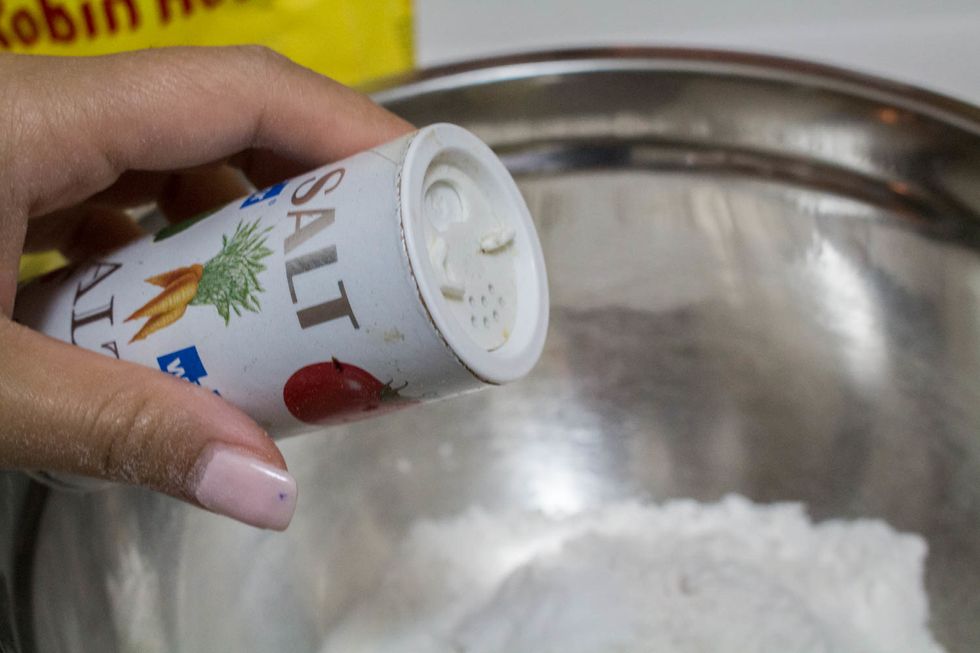 Lastly add 1 pinch salt.
Whisk together your dry ingredients and set the bowl aside.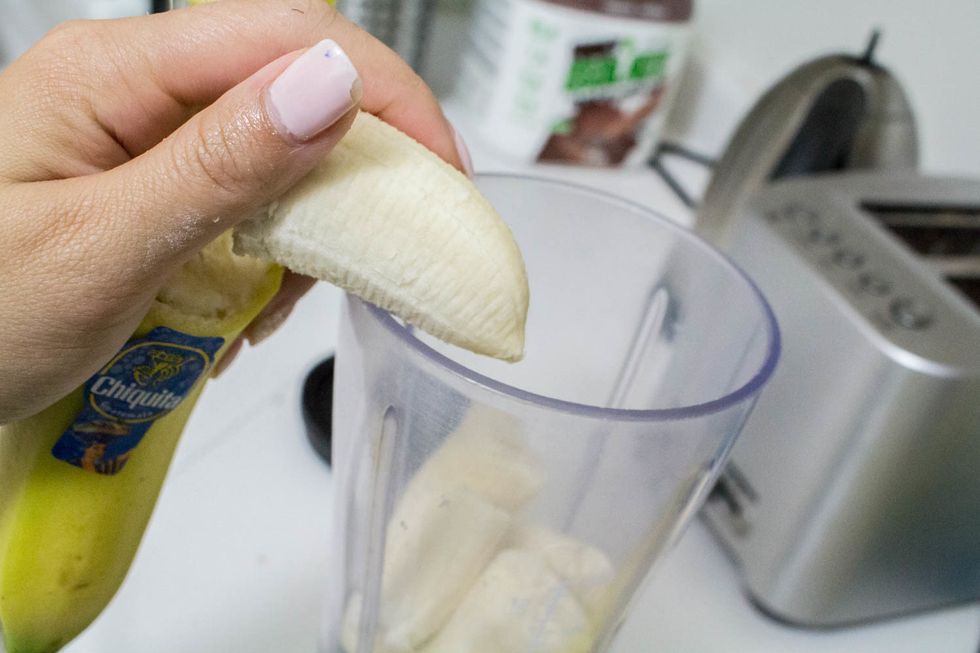 In a blender, add your 3 bananas in chunks at a time. I used a fork to help me squish them so that I had more room to add other ingredients to the blender.
Add 1/4 cup honey (or maple syrup) to the blender.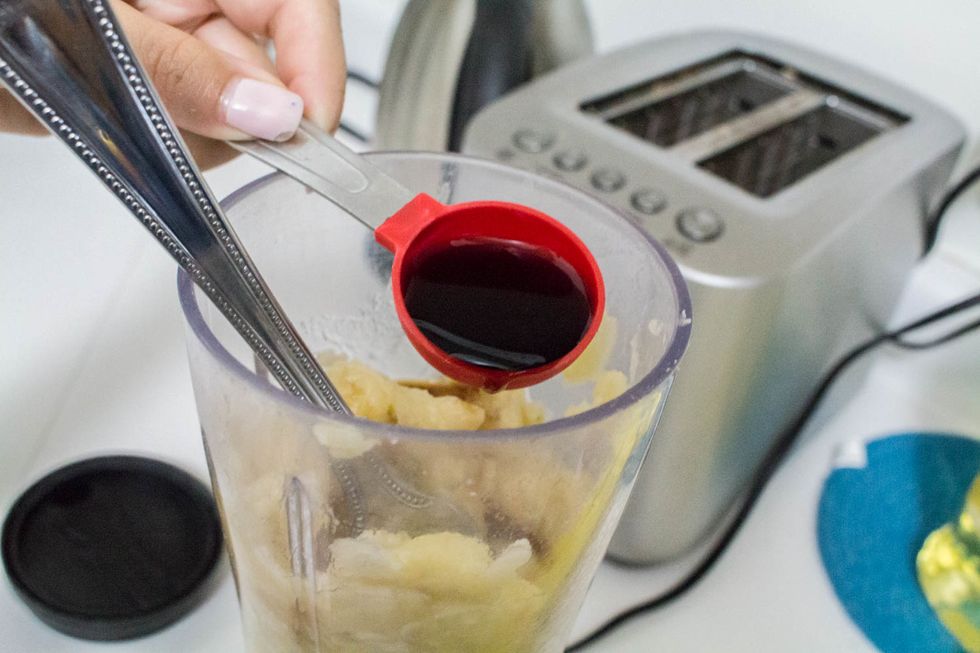 Add 1 tbsp vanilla extract to blender.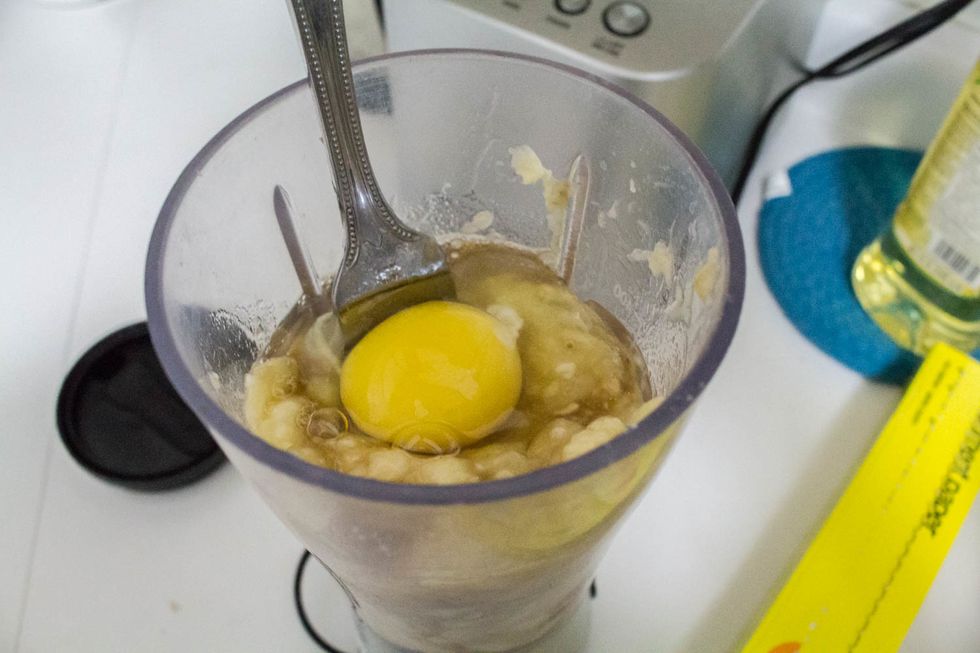 Add 1 egg to the blender mixture.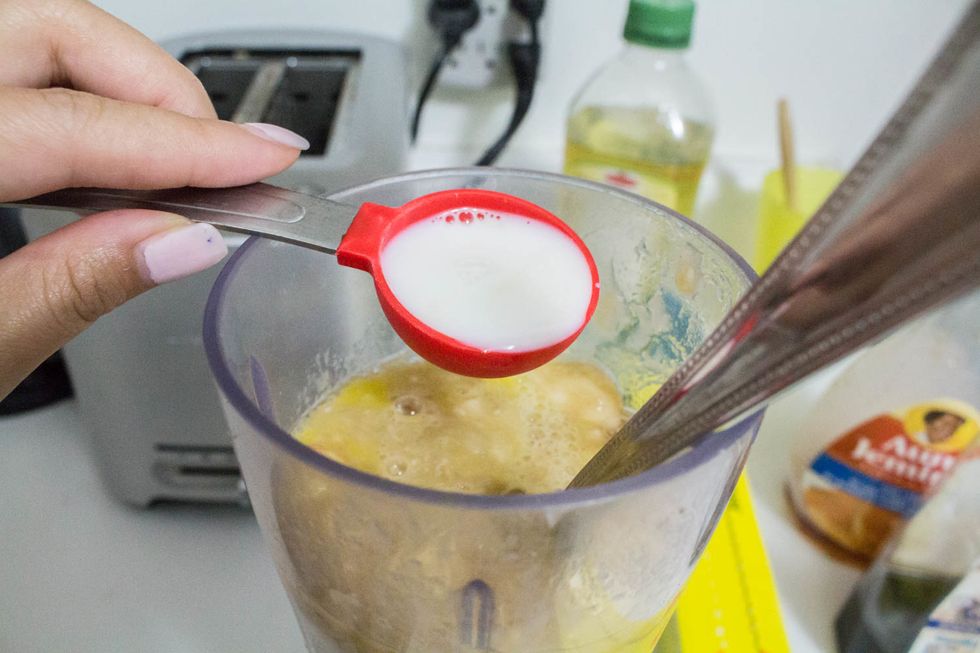 Next add 1 tbsp milk to the blender
Add 1 tbsp of olive oil to blender mixture (not pictured).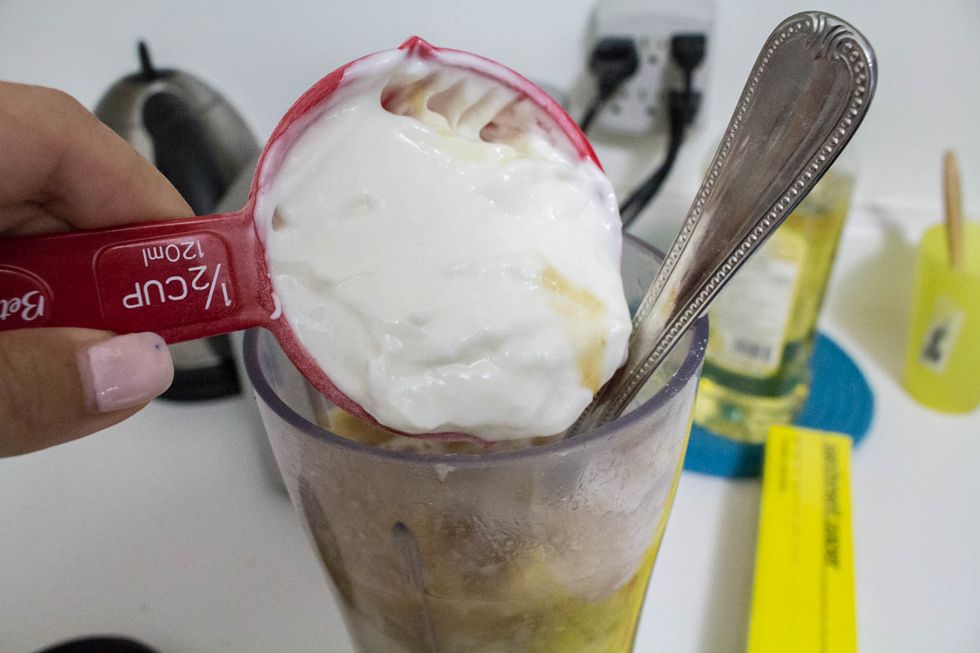 Add 1/4 cup Greek Yogurt (plain or vanilla) to blender.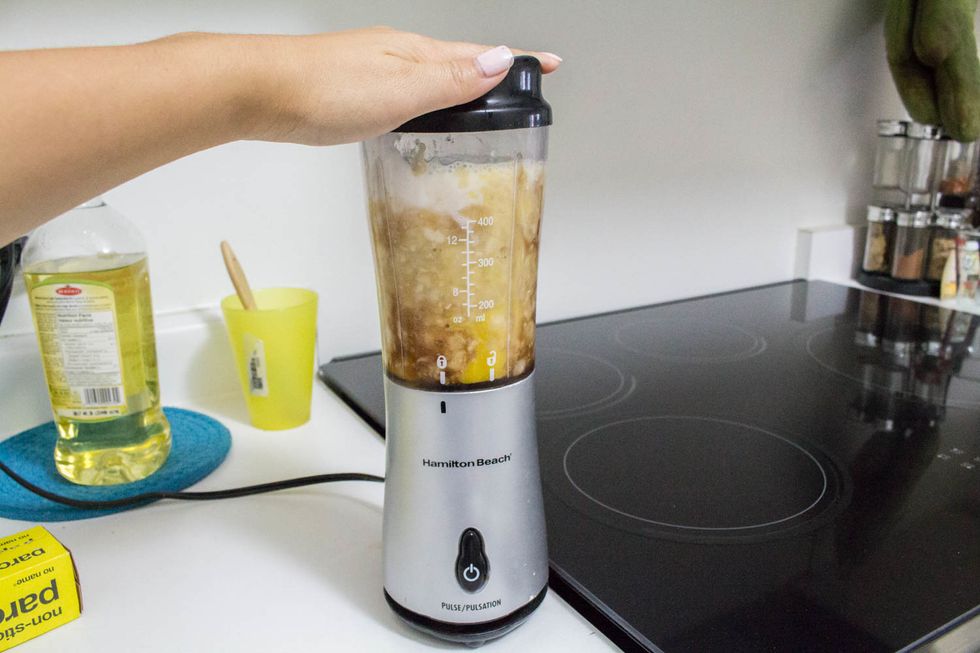 Make sure to cover before you start blending! Start blending.
Blend until well combined! Mine took roughly 30 seconds. I had to use a spatula to push down the greek yogurt which floated at the top.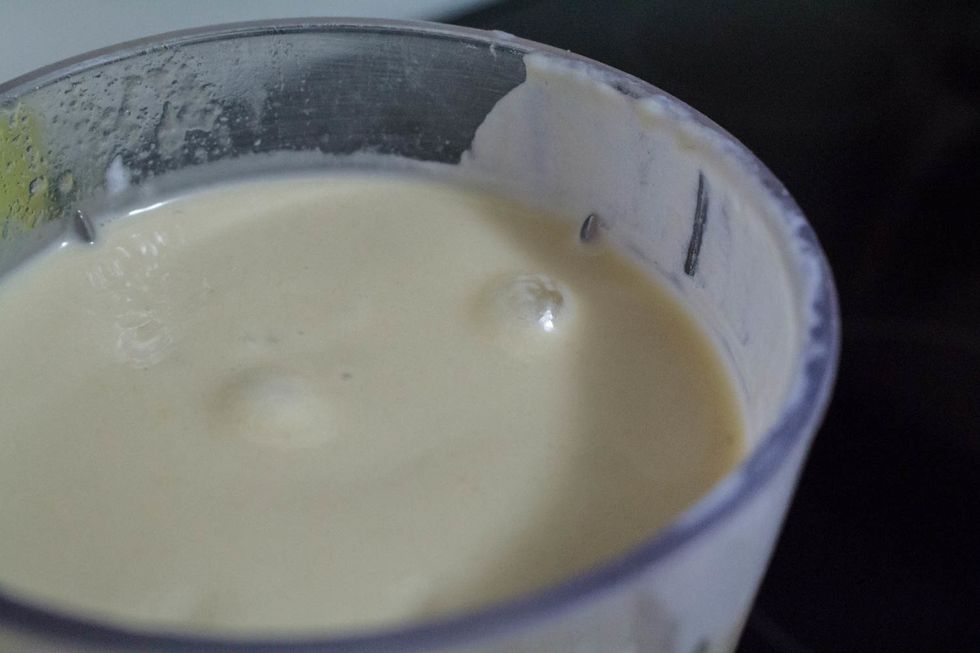 The blended mixture should look like this.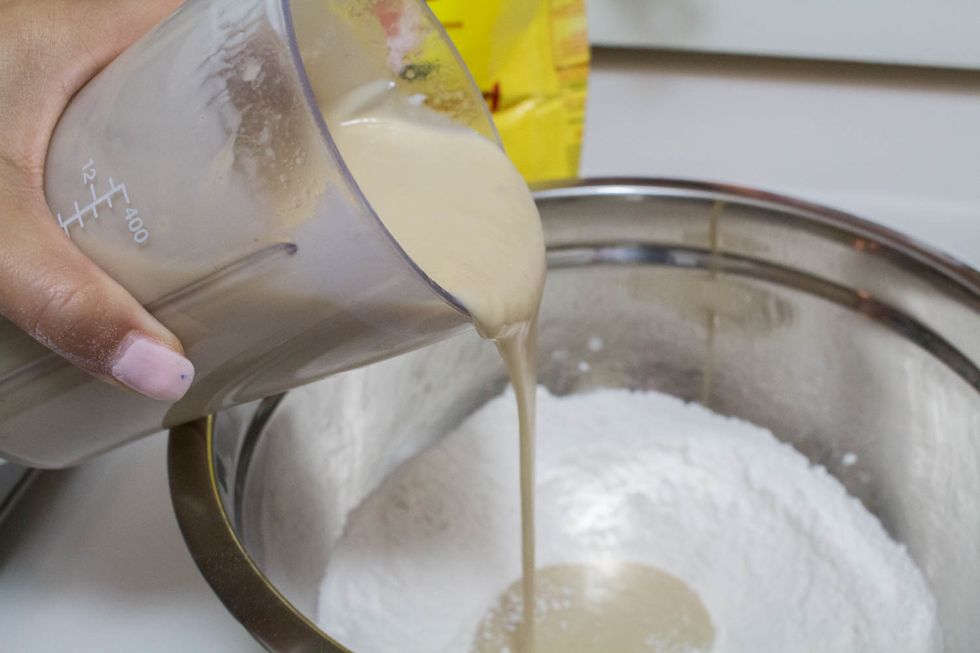 Pour blended mixture into flour mixture.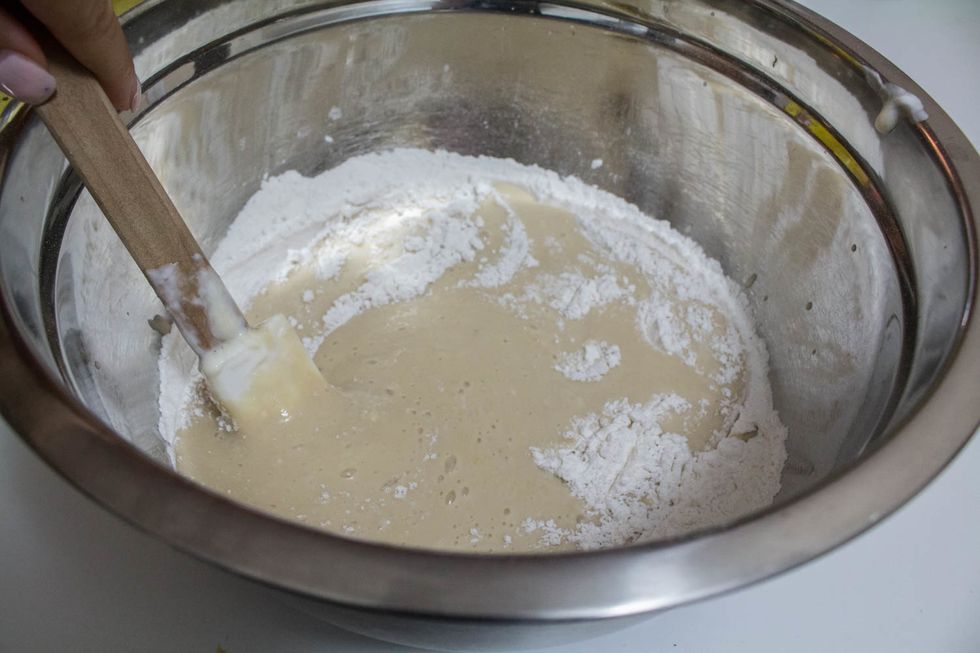 Stir until well combined.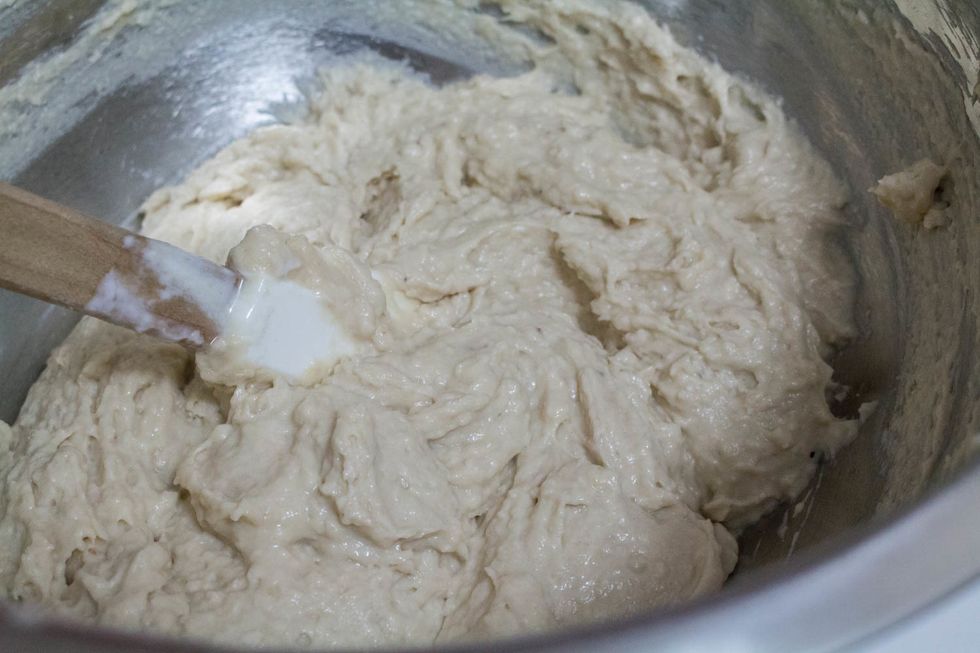 This is the type of consistency you will have once well combined.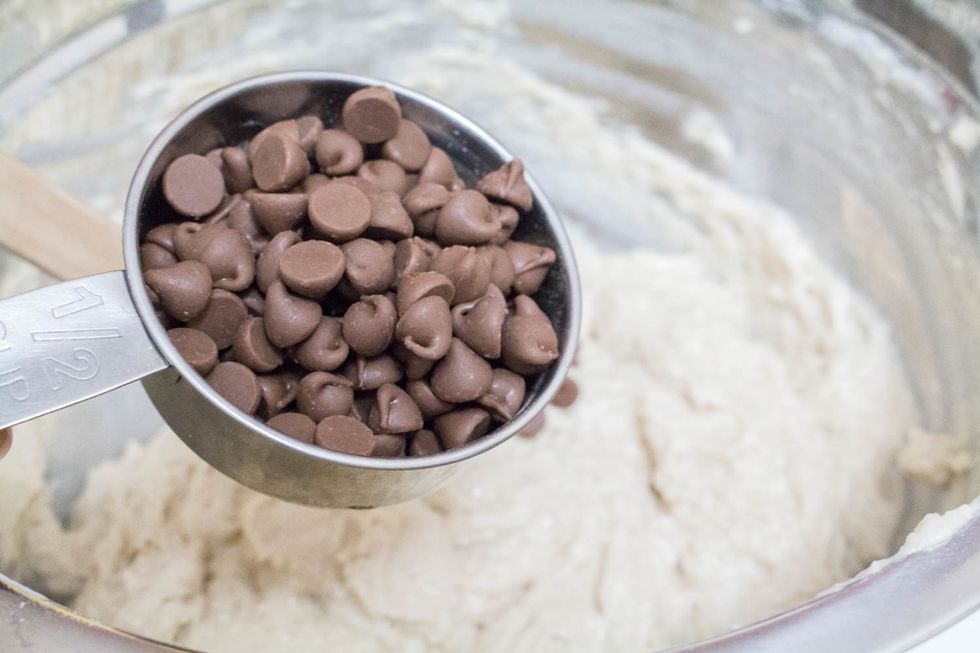 Next add 1/4 cup chocolate chips to your mixture.
Mix the chocolate chips in well.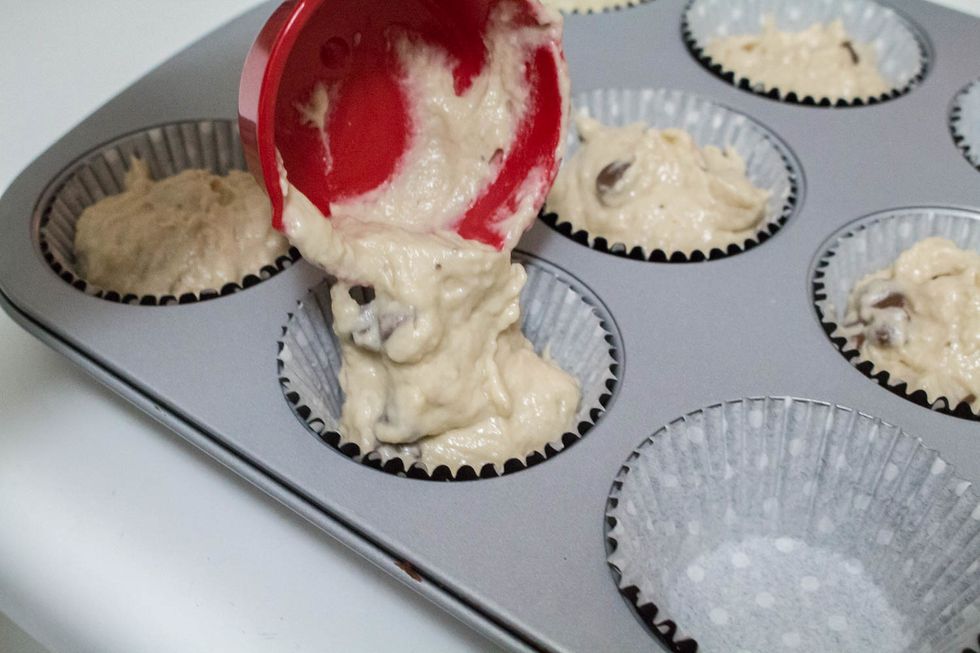 Divide the batter amongst the muffin tray.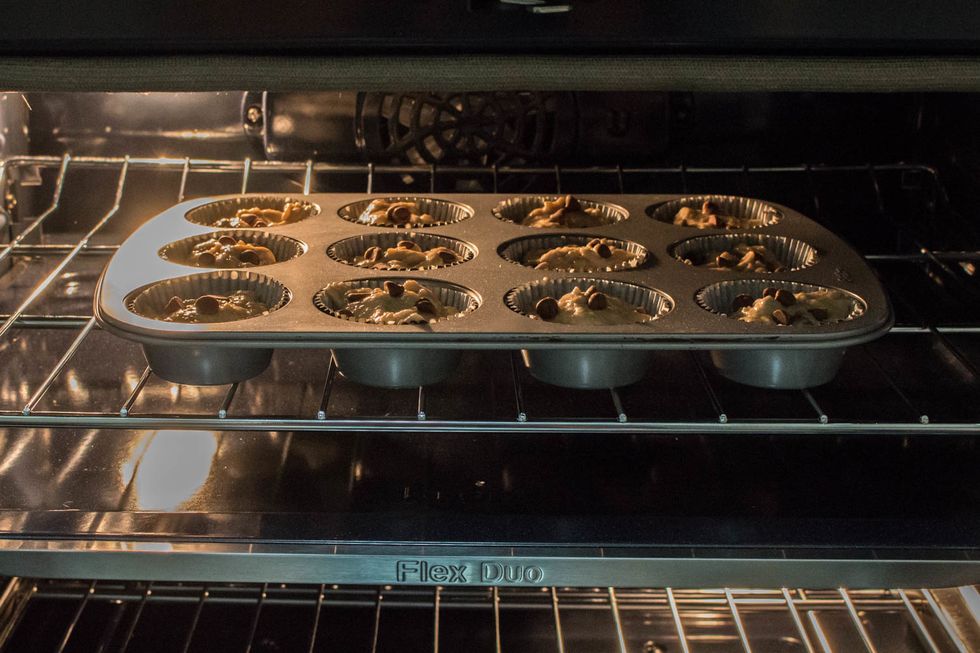 Bake for 20-25 minutes.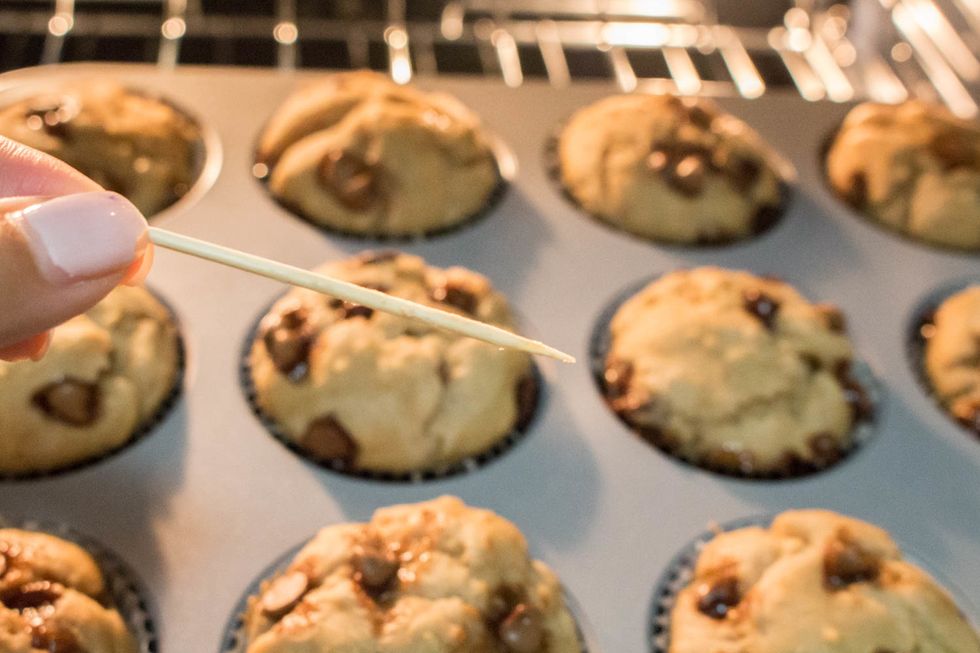 You can check if they're ready by dipping a toothpick or cake tester in the middle of the muffin. If it comes out clean the muffins are ready!
Cool the muffins to room temperature on a heating rack before storing them (otherwise you will get moisture build up/condensation in the storage container).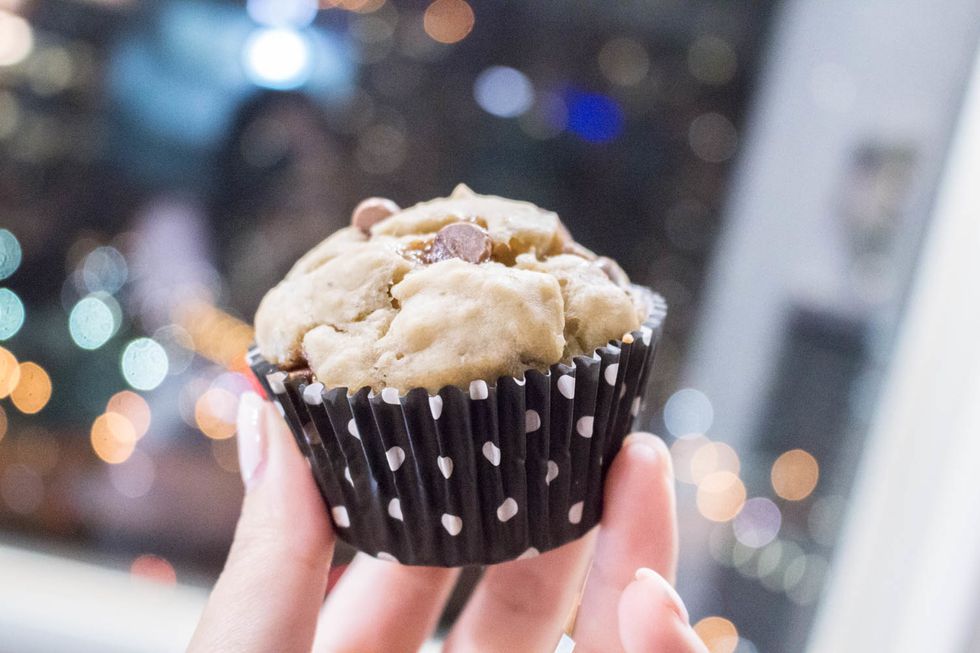 For a printable version of the recipe, visit my site! http://xoanna.org. I'm also on Pinterest (http://pinterest.com/lovexoanna) & Instagram (@lovexoanna)
3.0 bananas
1.0 egg
1/2c greek yogurt (plain, nonfat)
1/4c honey
1.0Tbsp olive oil
1.0Tbsp vanilla extract
1.0Tbsp almond milk (or soy, regular milk, coconut milk)
1.5c flour
1.0tsp baking soda
1.0pch salt
1/4c milk chocolate chips
Annie Ai
Canadian girl that loves travel, dance, cooking and baking! I used to eat out a lot before I realized homemade was easy, fun & MORE delicious to do!