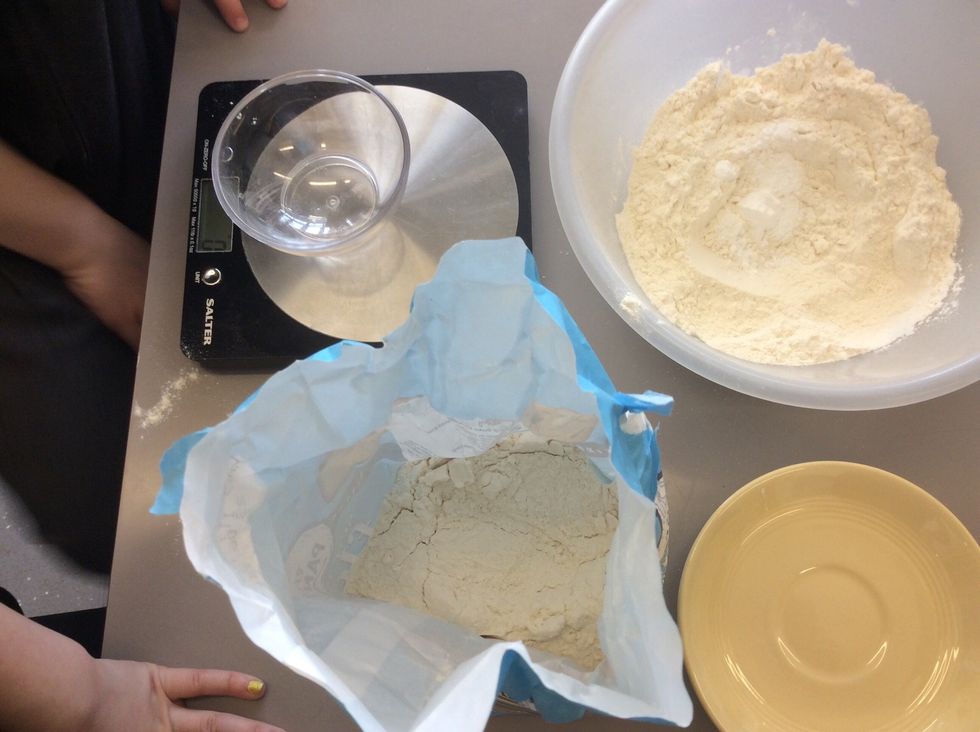 First weigh your ingredients. Then put the flour, sugar and butter into a large bowl.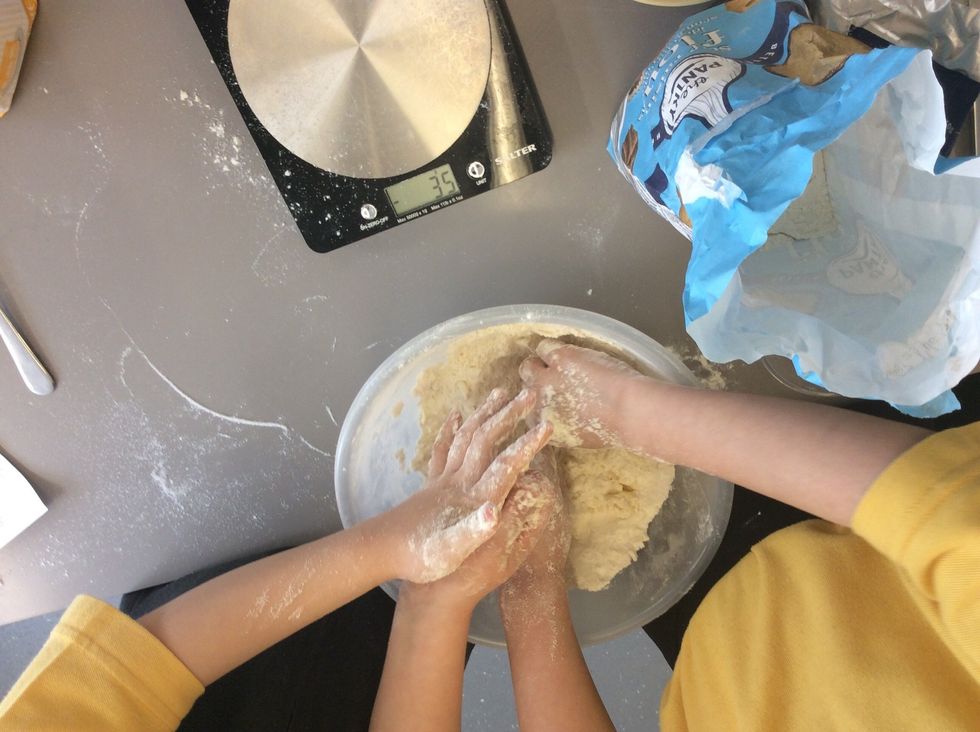 Rub the butter into the flour and sugar to make breadcrumbs.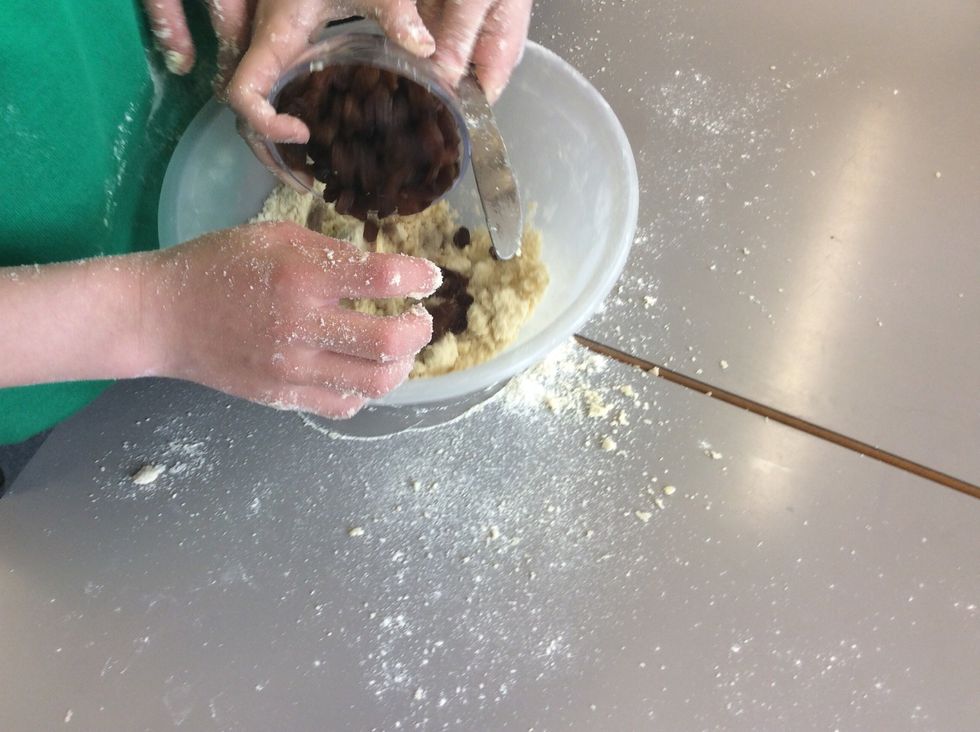 If you want to you can add dried fruit.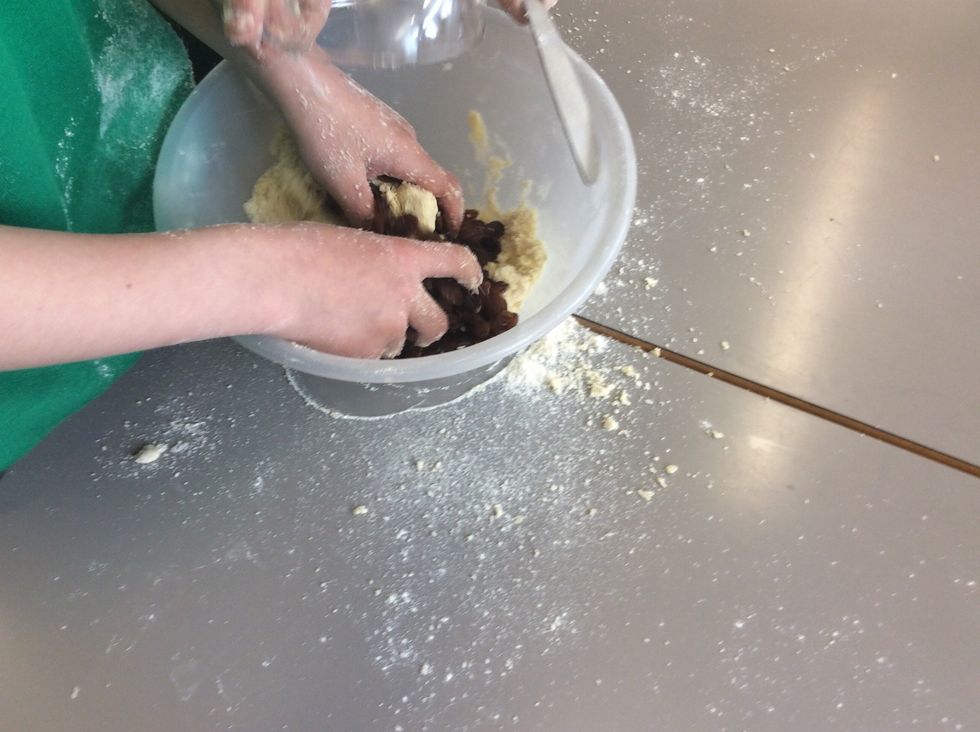 Mix it in.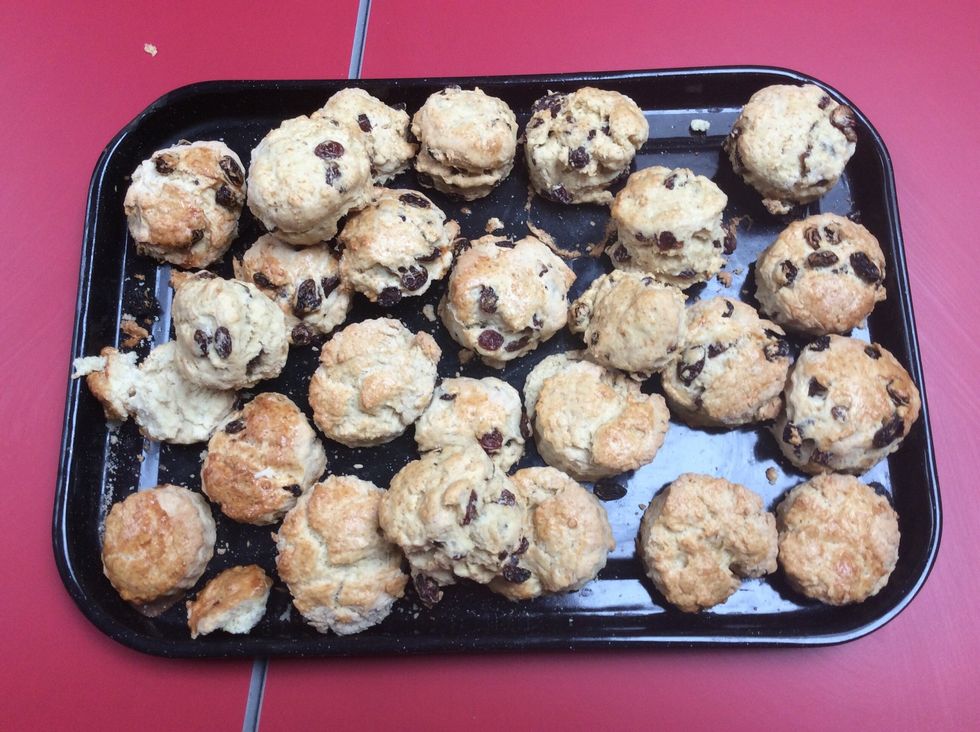 Then add the milk and make a dough. After that roll out the dough to 2cm thick and cut out rounds. Glaze with a beaten egg. Bake for 12-15 mins at 220 degrees.
225.0g Self-rising flour
55.0g Butter
25.0g Caster sugar
150.0ml Milk
1.0 Egg