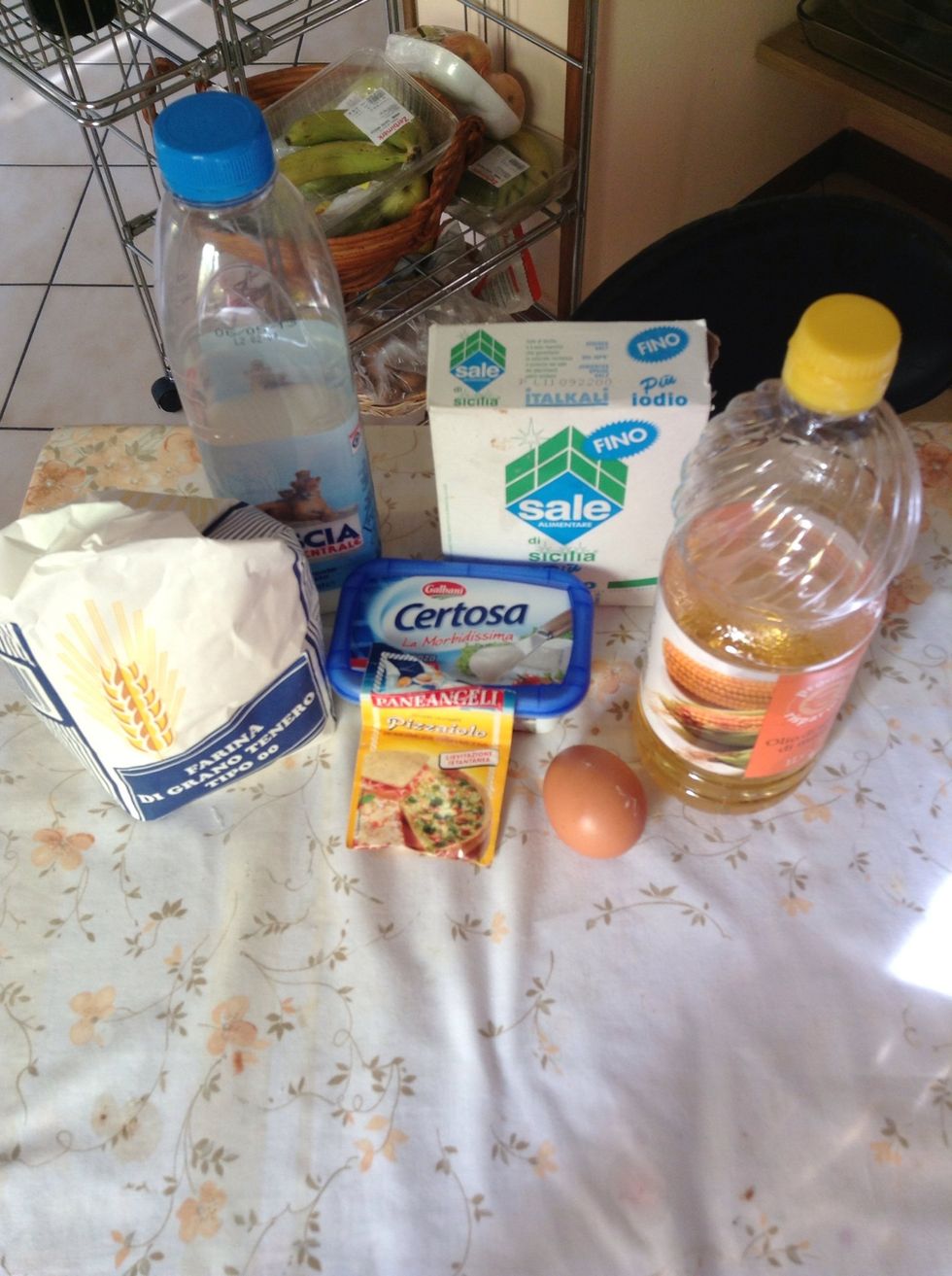 Put the flour in a mixing bowl with oil, salt, cream cheese, milk, baking powder and the egg.
The batter should be quite runny.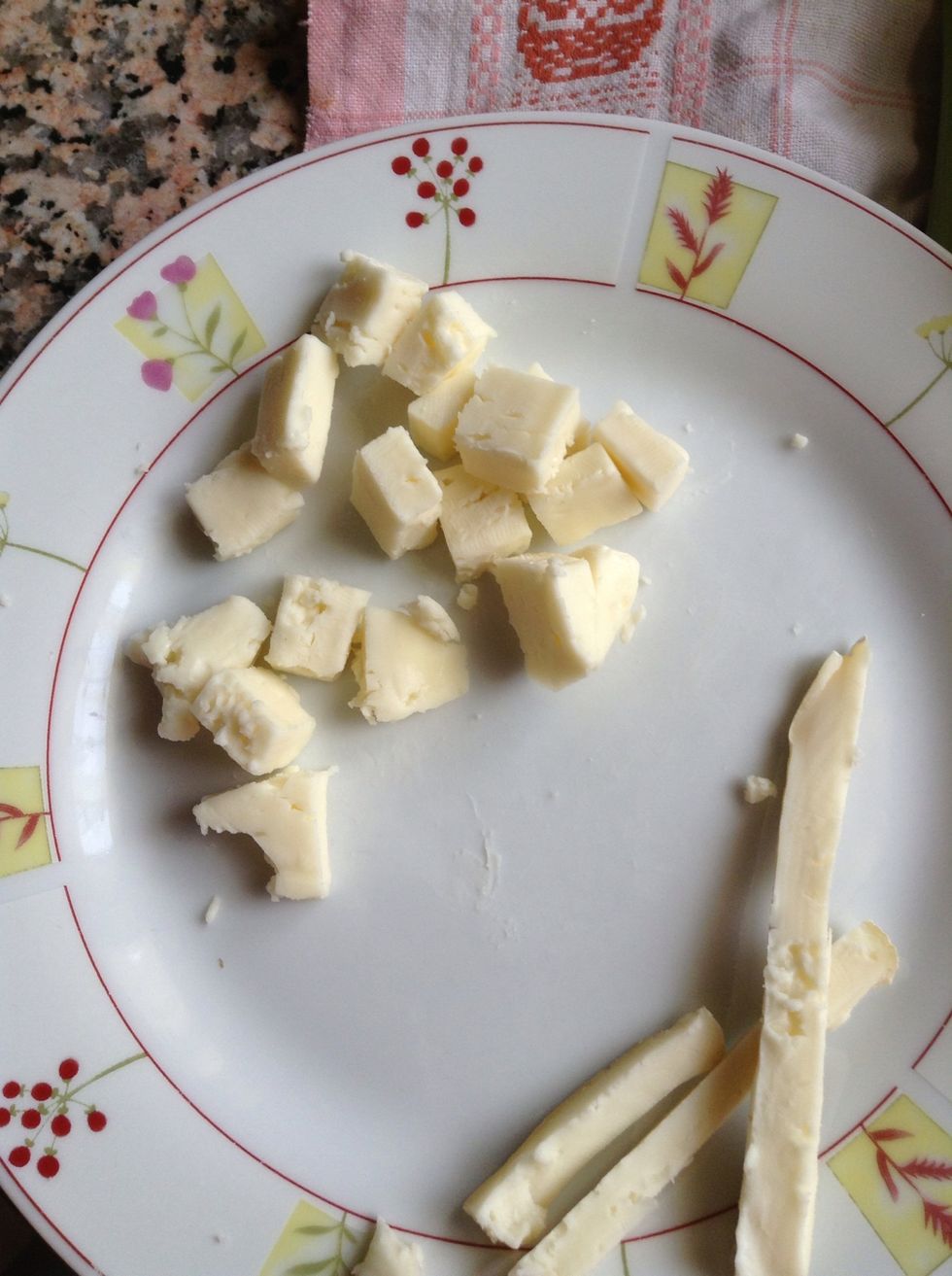 Cut the cheese into small pieces.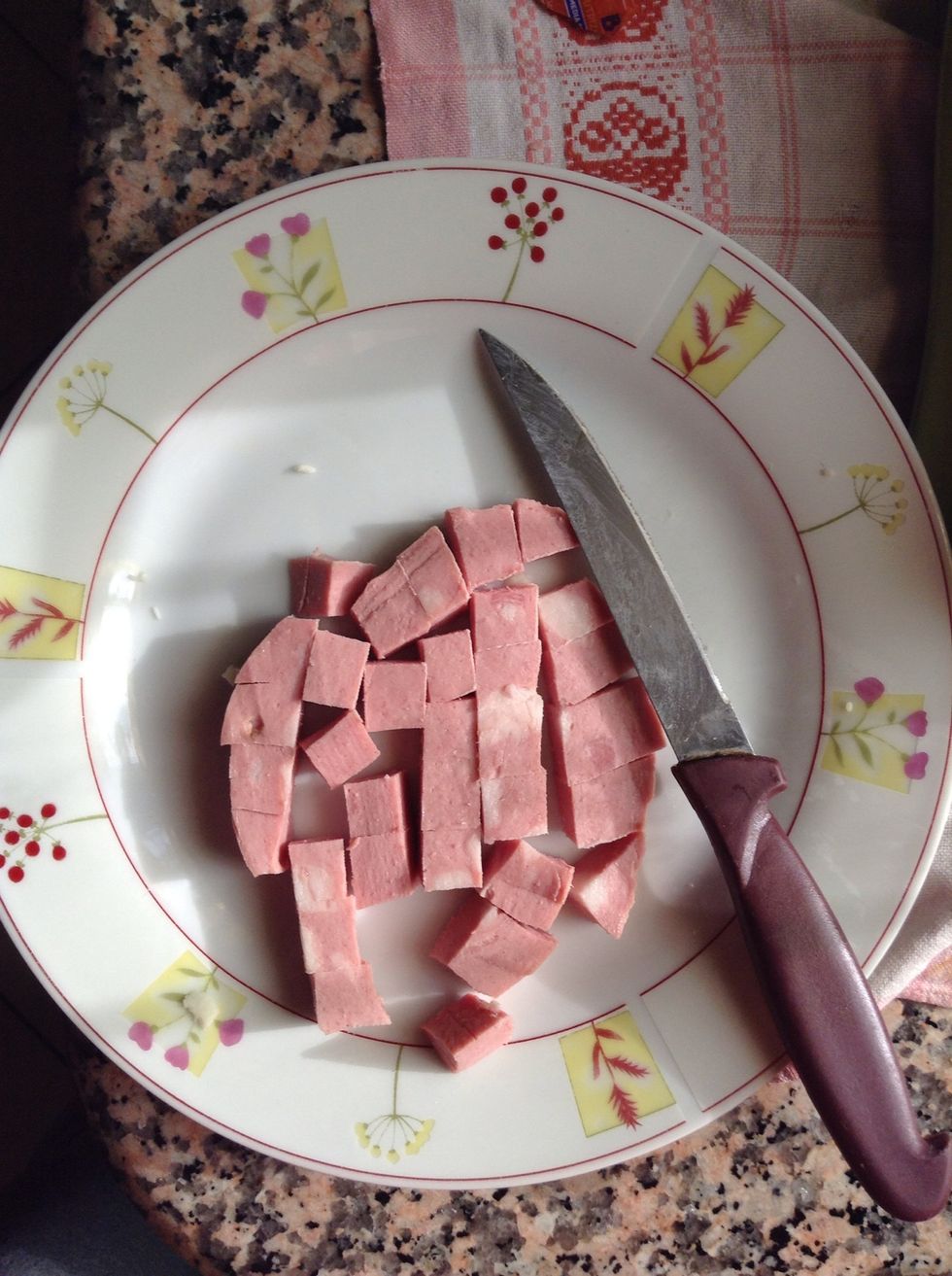 Do the same with mortadella (or ham).
Cut also the peppers in oil if you need.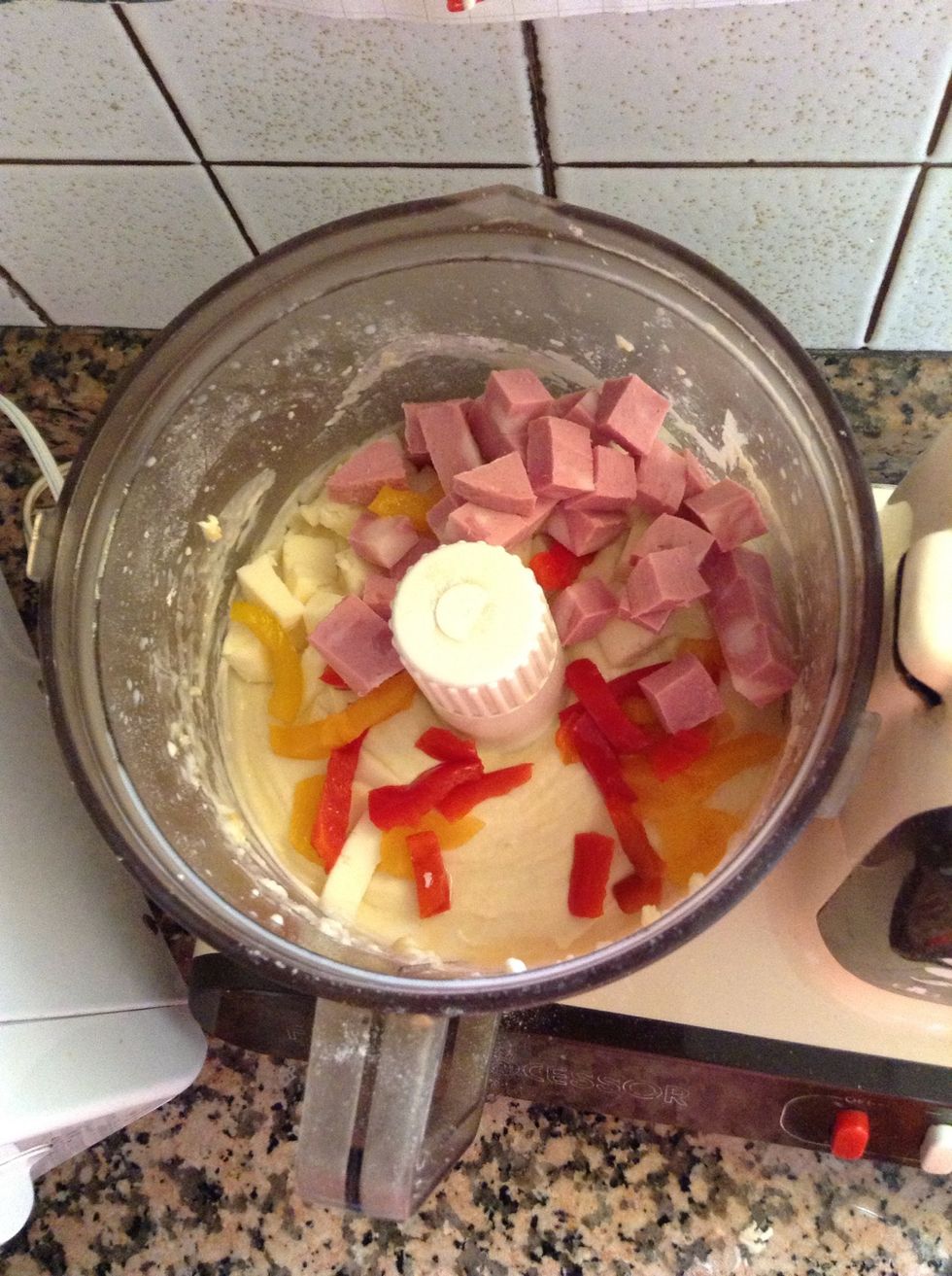 Add provola cheese, mortadella and peppers to the mixture.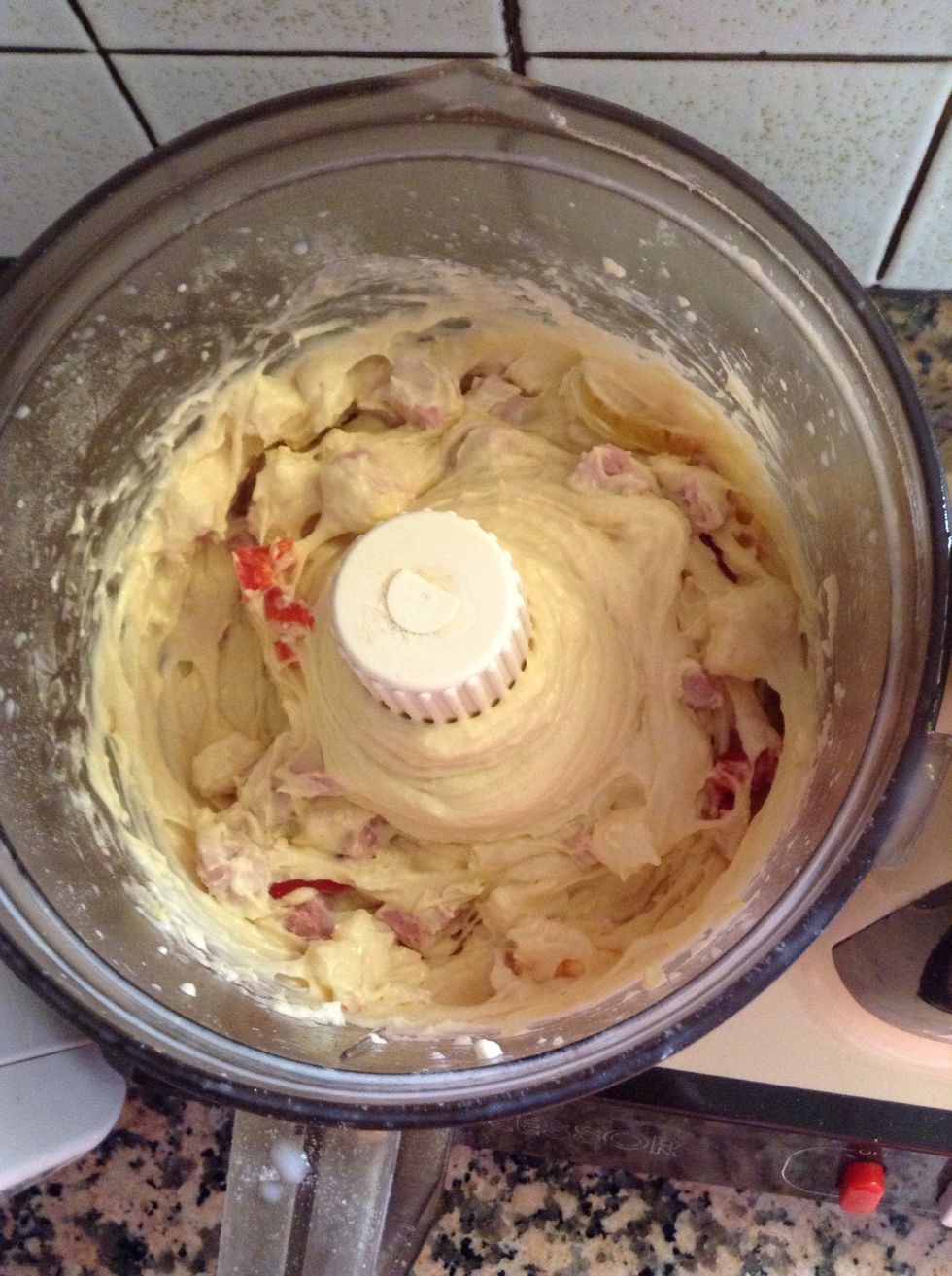 Mix them together.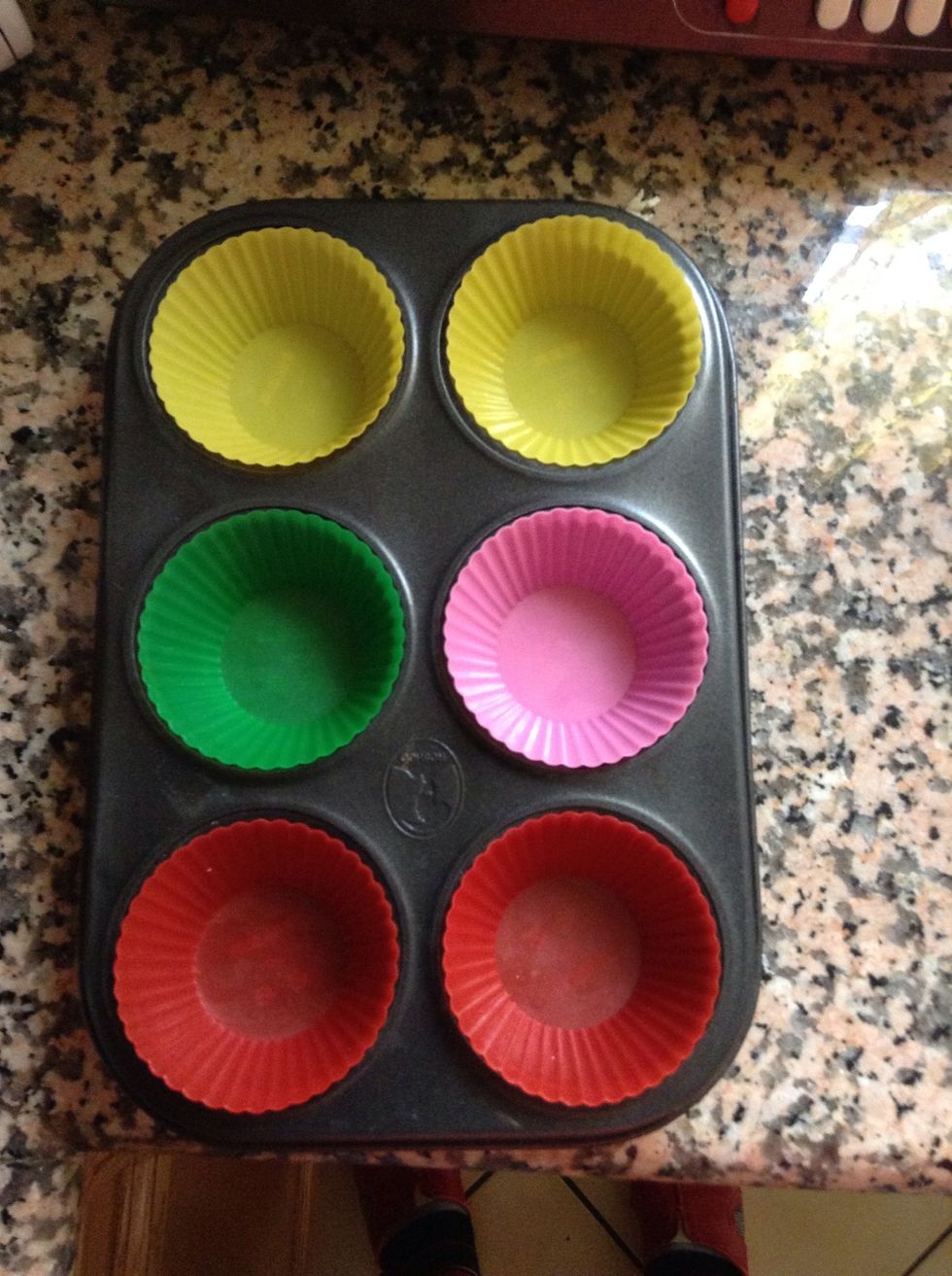 Prepare the muffin cases. It will be easier to take off muffins if you use paper cases.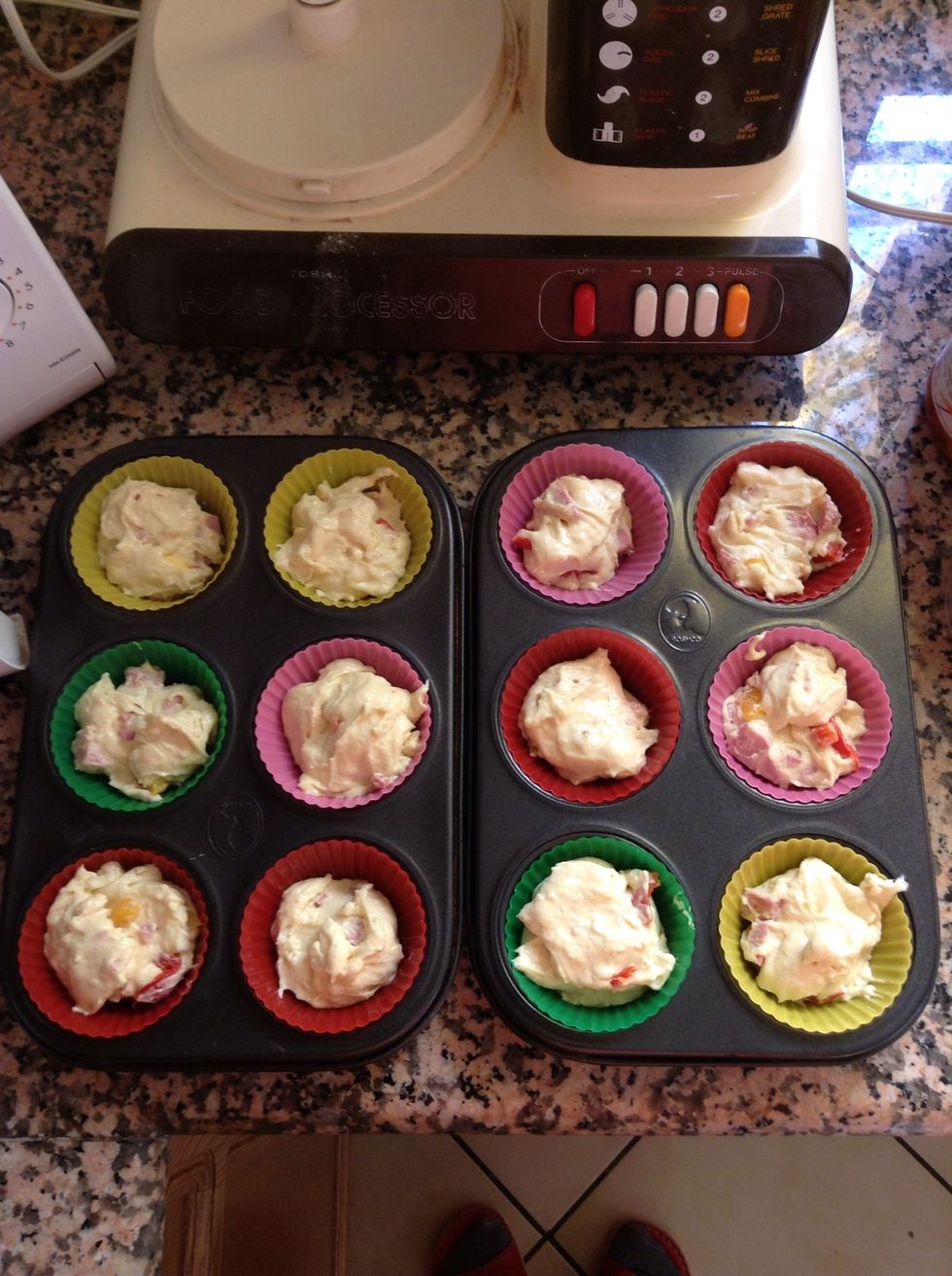 Fill muffin cases with the mixture.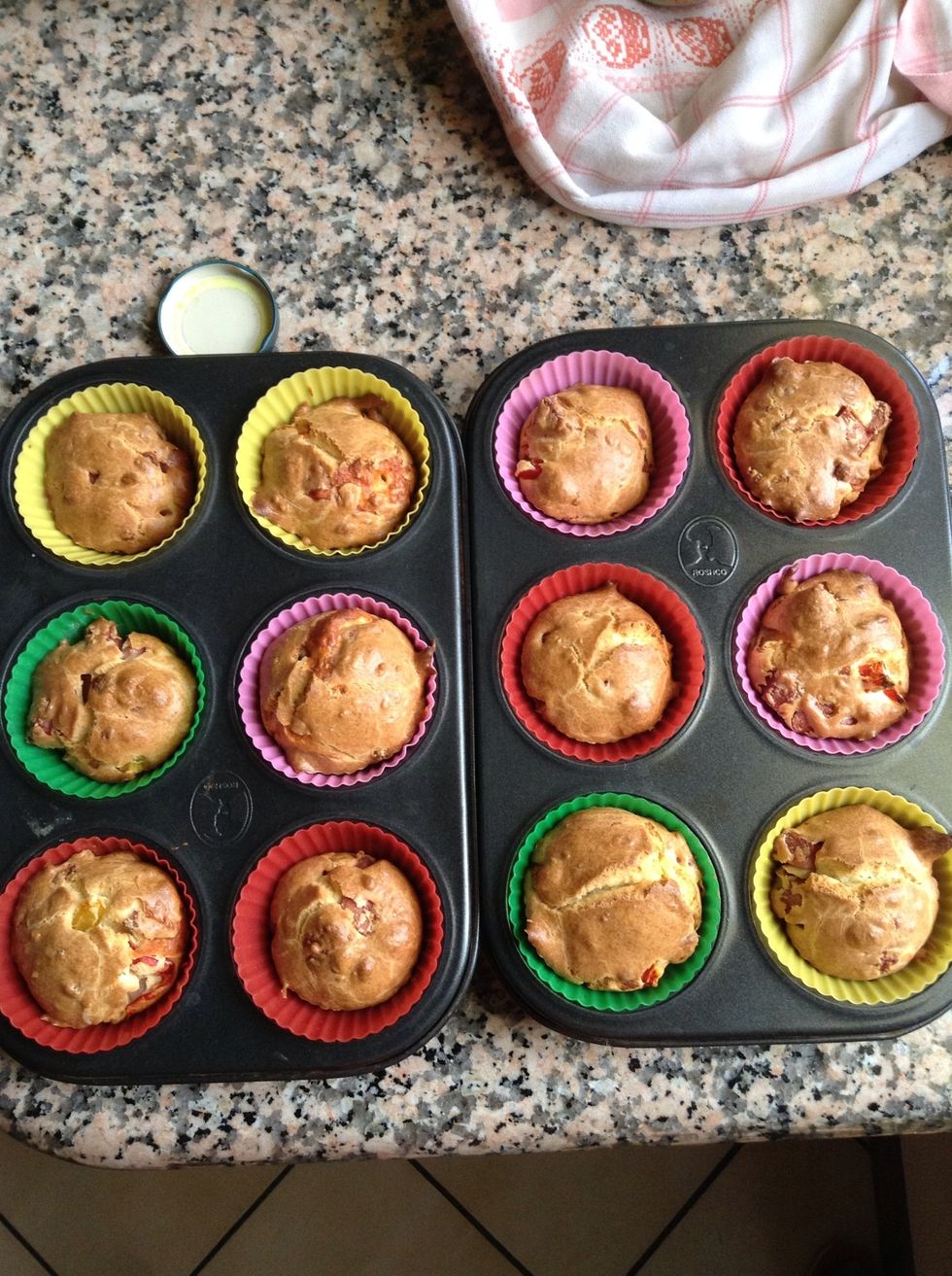 Bake the muffins in a preheated oven at 180º for about 25 minutes. They should be well raised and golden.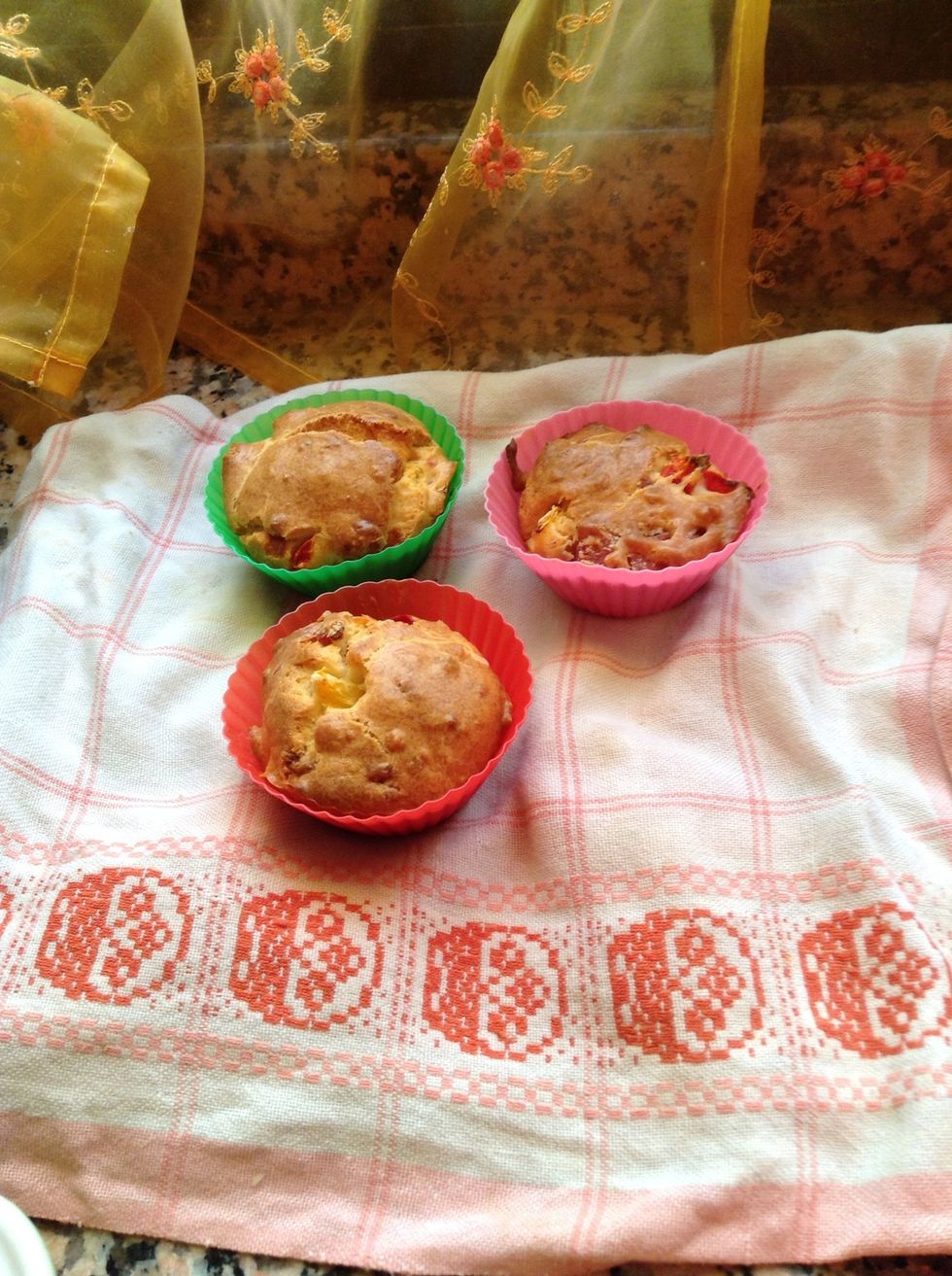 They're perfect even just lukewarm :)
200.0g Flour
100.0ml Oil
1.0 Egg
100.0ml Milk
1.0Tbsp Baking powder
100.0g Cream cheese
50.0g Provola cheese
100.0g Mortadella or ham
2.0Tbsp Peppers in oil
1.0tsp Salt