Line a pan with enough foil to wrap up the salmon in.
Cut the lemon into slices then cut those slices into semi circles.
Place the salmon on the foil with the lemons laying around it!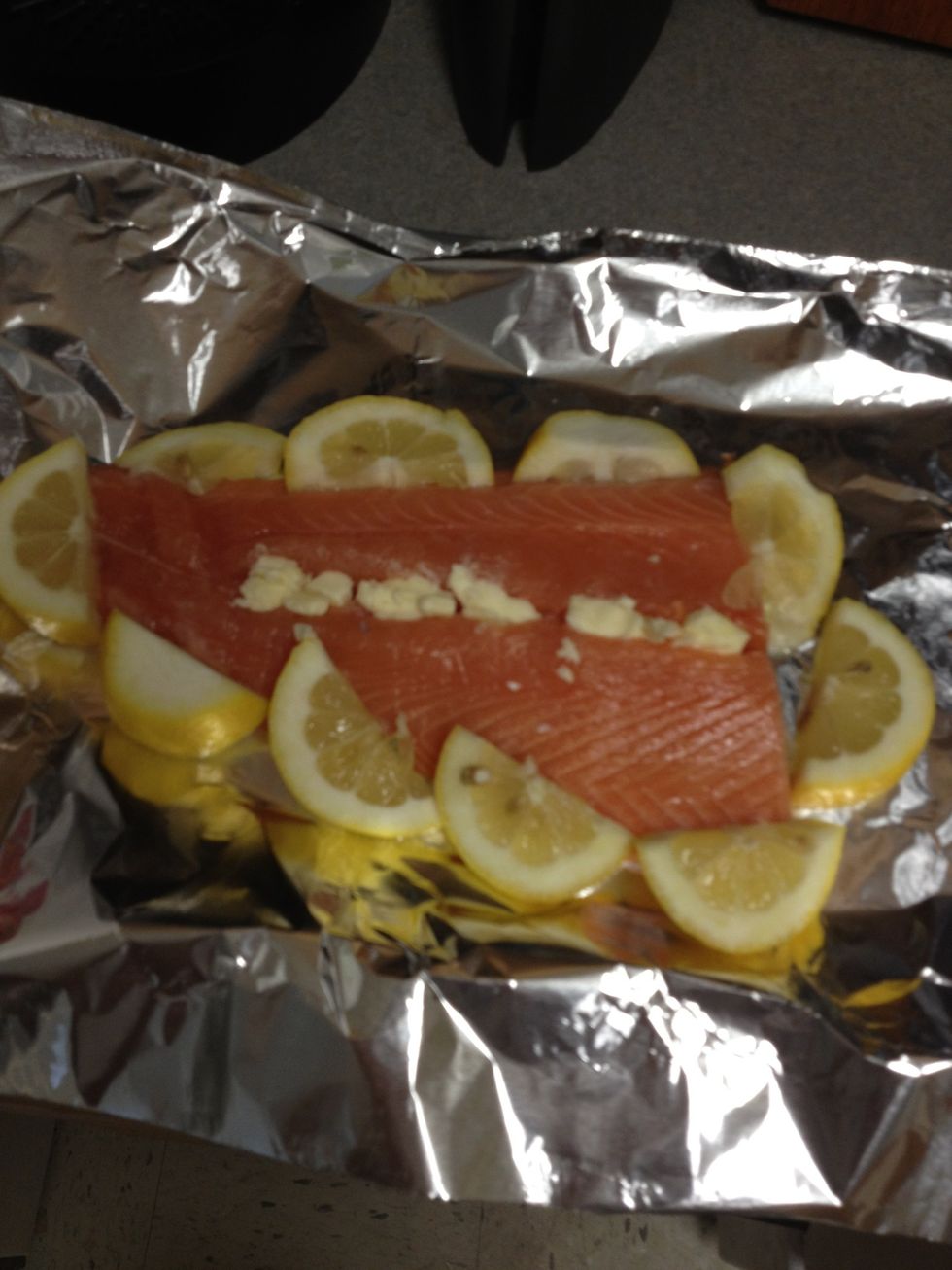 Once you did that take a little butter and place it in the pocket.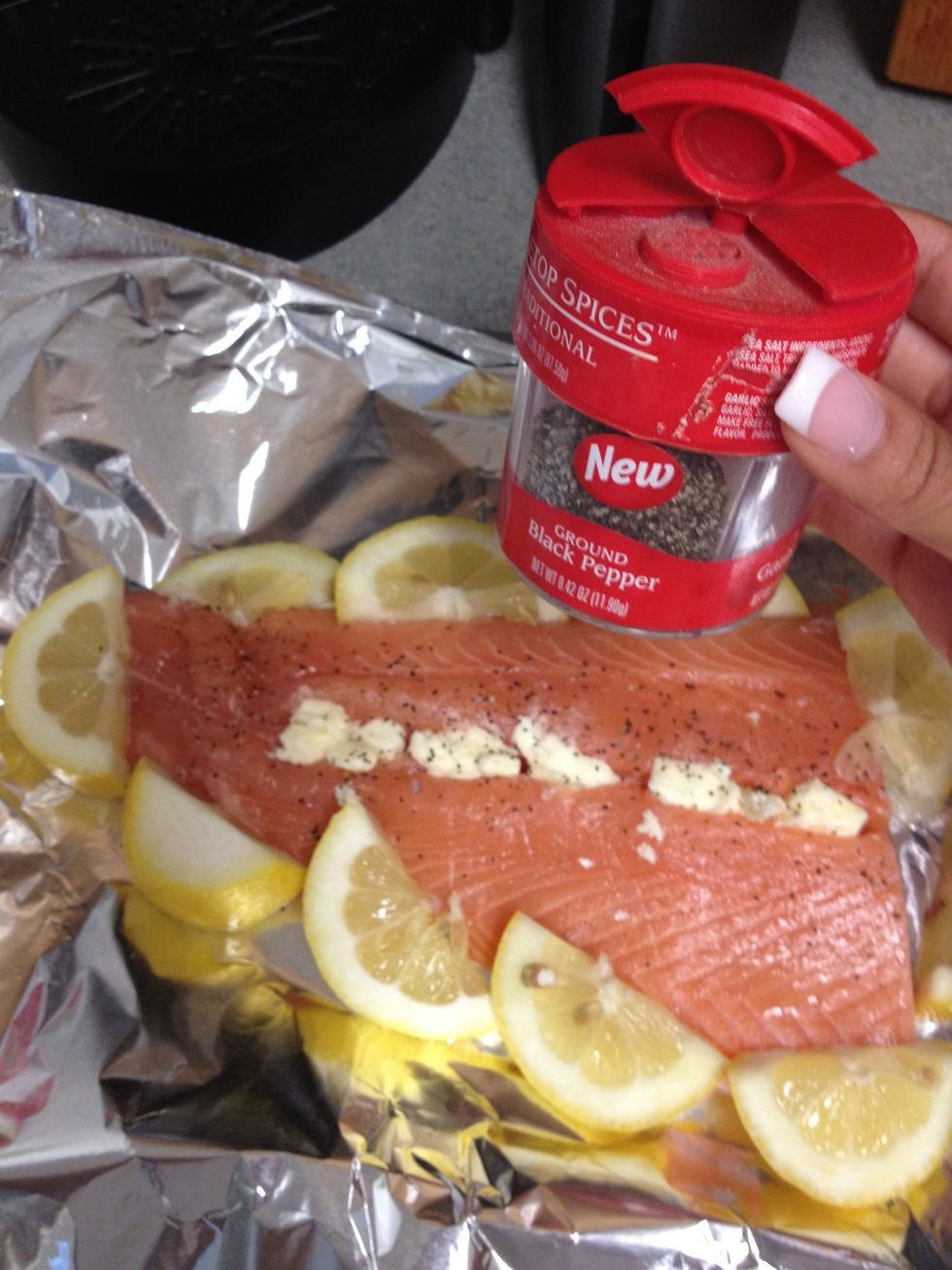 Then sprinkle the salmon with the pepper.
Place in the oven and cook for ten minutes or more depending on the thickness of your salmon!
****Make sure it is completely cooked before you eat it.***** You want your salmon to be medium-rare. Salmon that is done will easily flake when separated with a fork.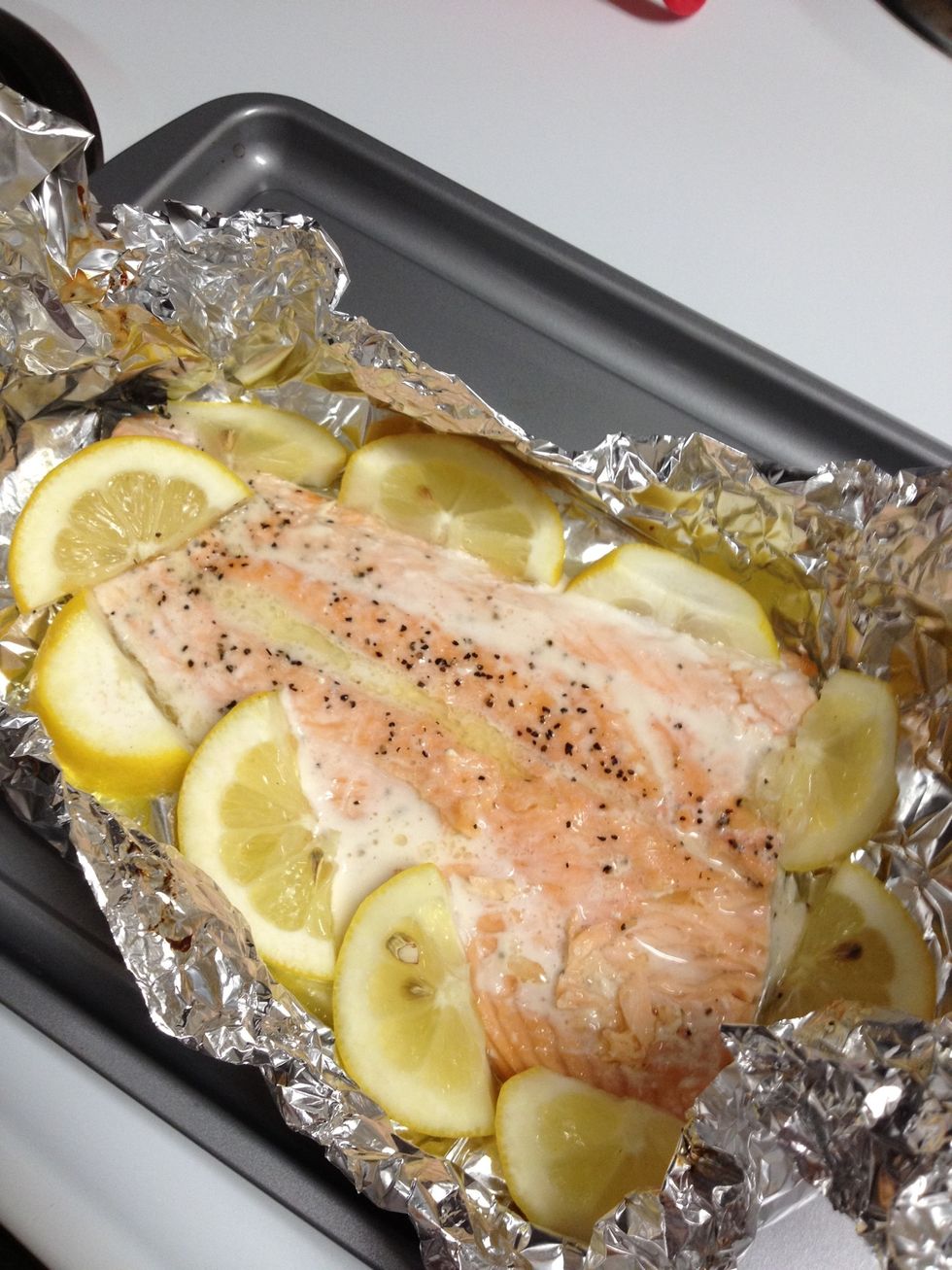 Just like this!
Plate with a favorite veggie (green beans, asparagus, etc) and you're ready to eat! You can even make pasta or rice as a side. :)
Black pepper
Lemon
Salmon
Tin foil
Butter