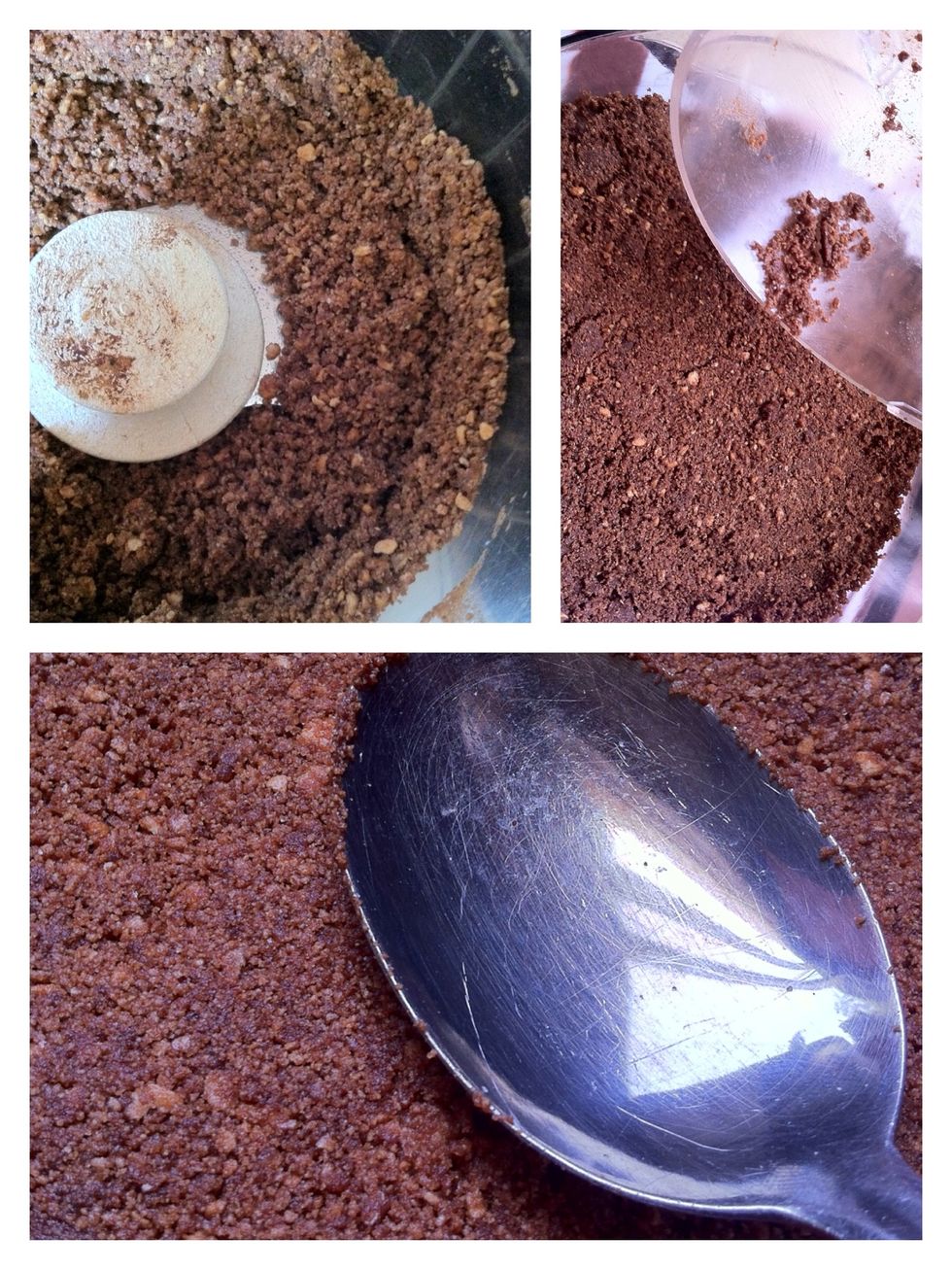 First- the bottom: mix together the biscuits, the suger, the cocoa powder and the melted-butter into crumbs. Use a spoon to tightly layer it down the baking pan.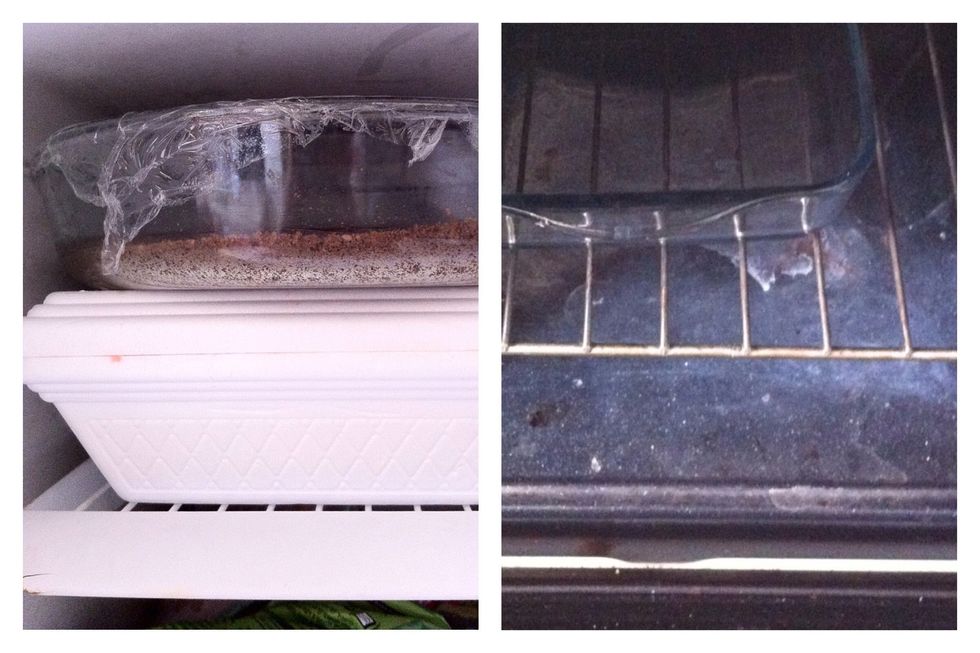 Cover the pan with naylon and put in it the frige. Meanwhile take another pan/bowl. Fill it with boiling water and put it at the bottom of the oven. Turn the oven on 140•celciuse•degrees!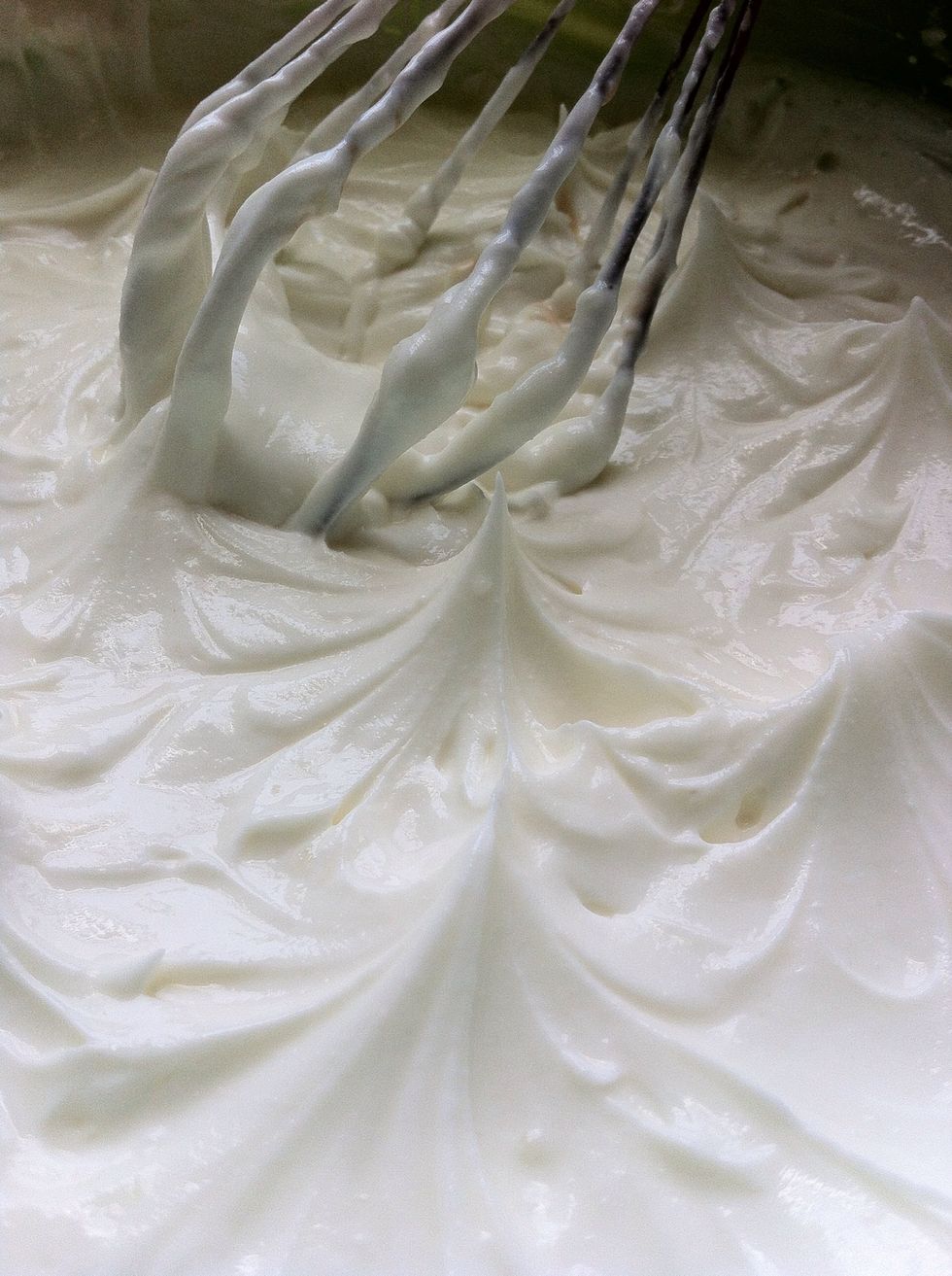 Whisk (do not whip!) the cheese and suger till nice and smooth.
Add the eggs into the cheese mixture, untill creamy.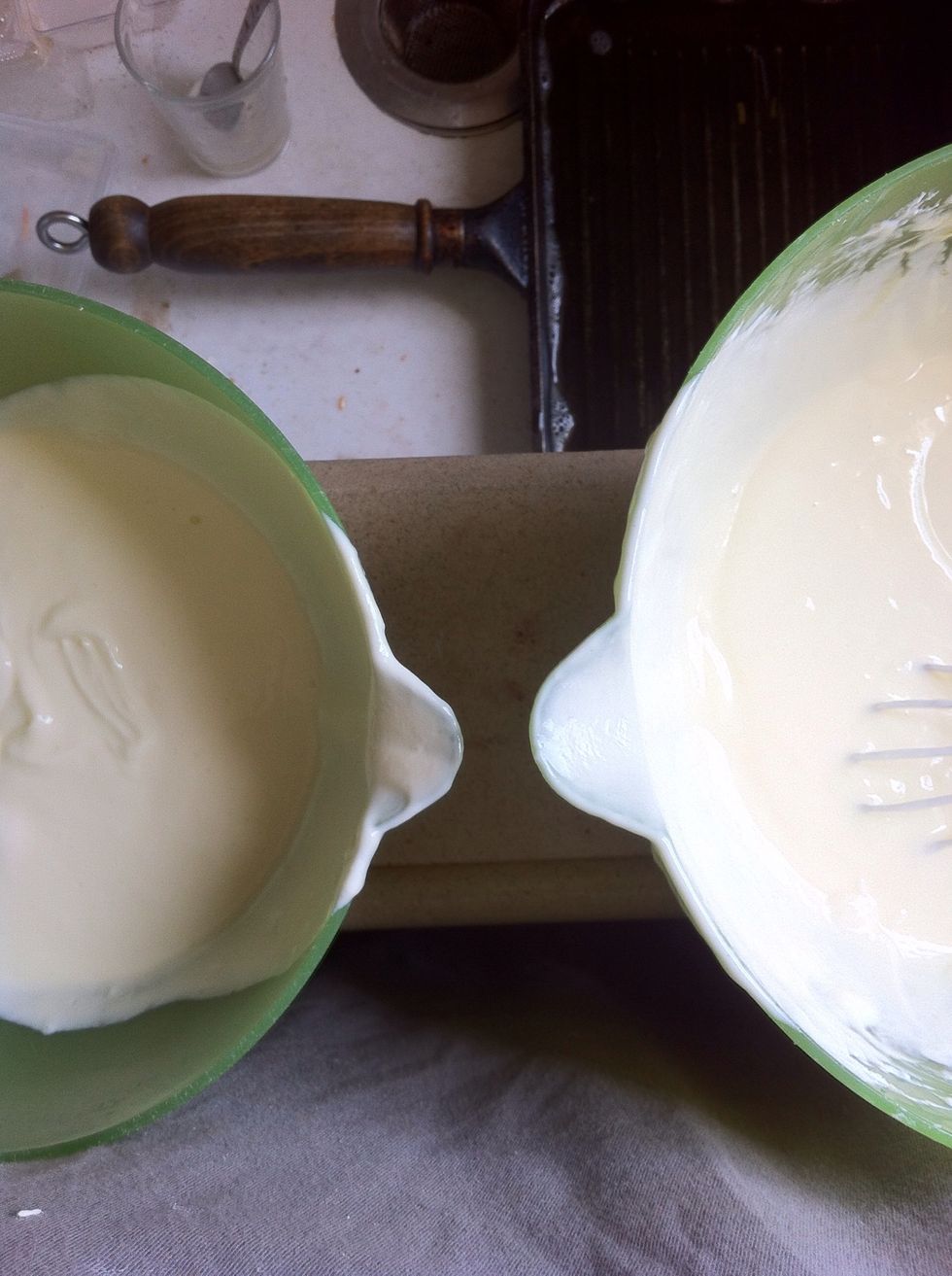 Seperate the mixture into two bowls, about the same amount each. According to achieve the best result, weight 725 grams each :)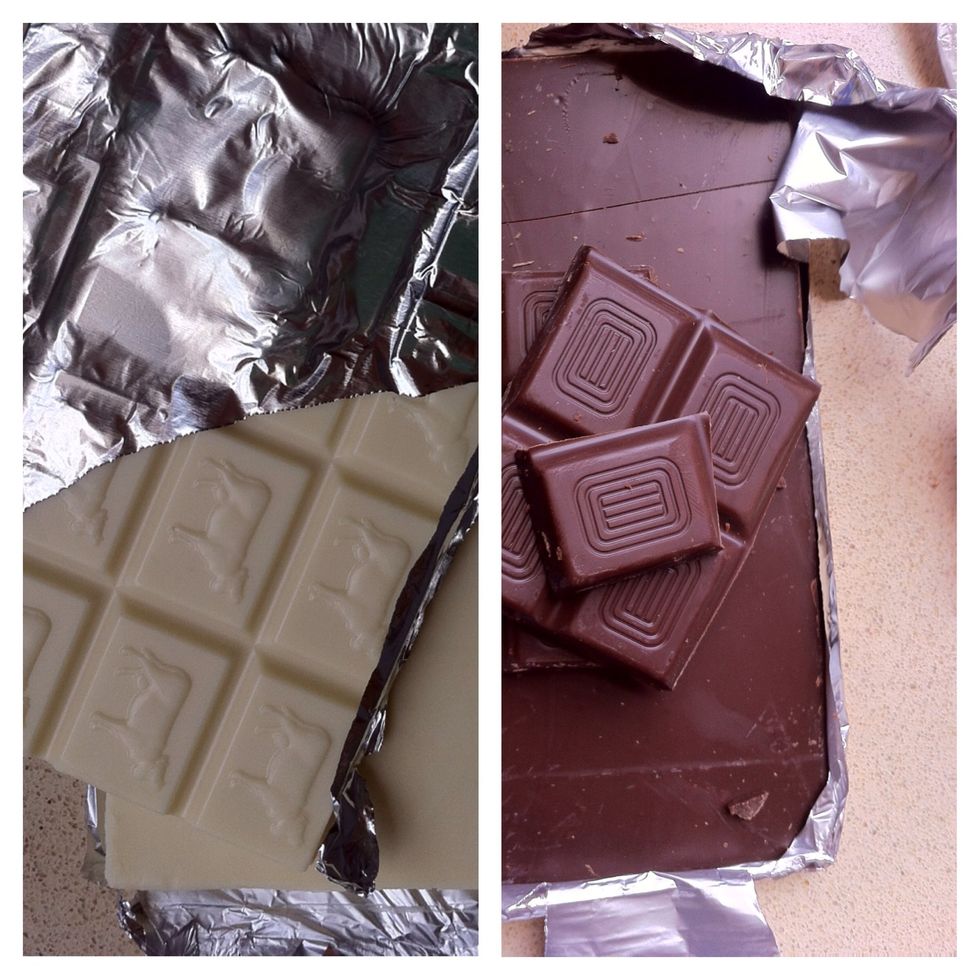 Start cutting your chocolats into two seperate bowls.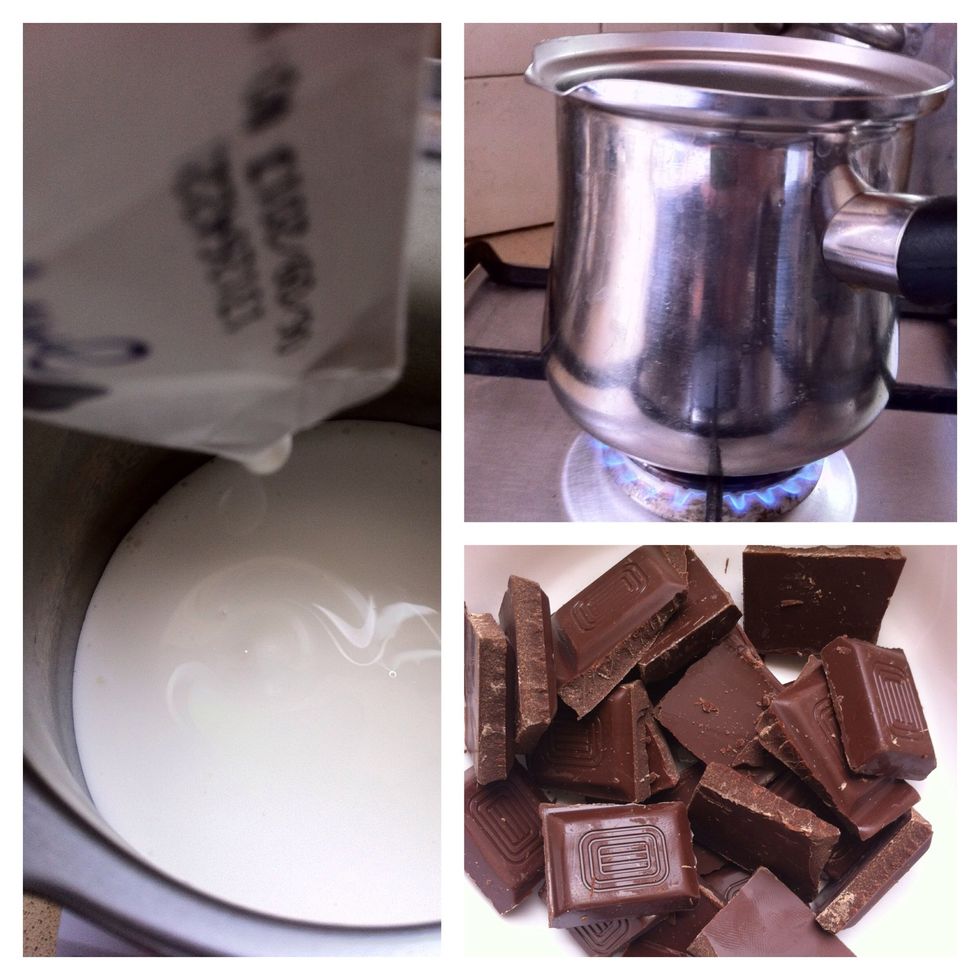 Start two sections: boil the heavy cream with coffee, then add it to the chocolate, and mix them up. Do the same with the white chocolate and the boiled cream at another bowl. Do not mix them both!!!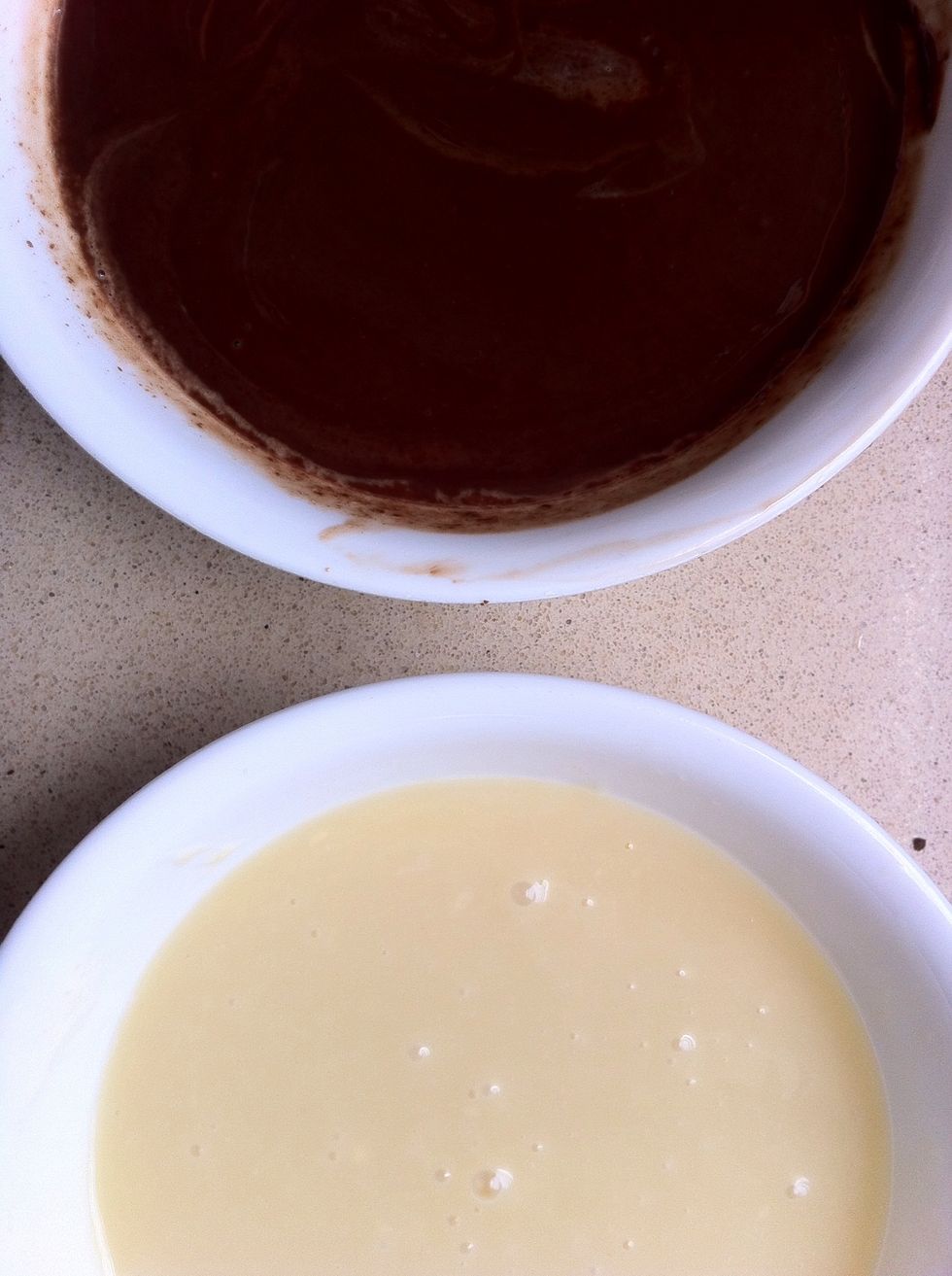 The result. Add each one to a seperate bowl of the cheese cream. Mix until well combined.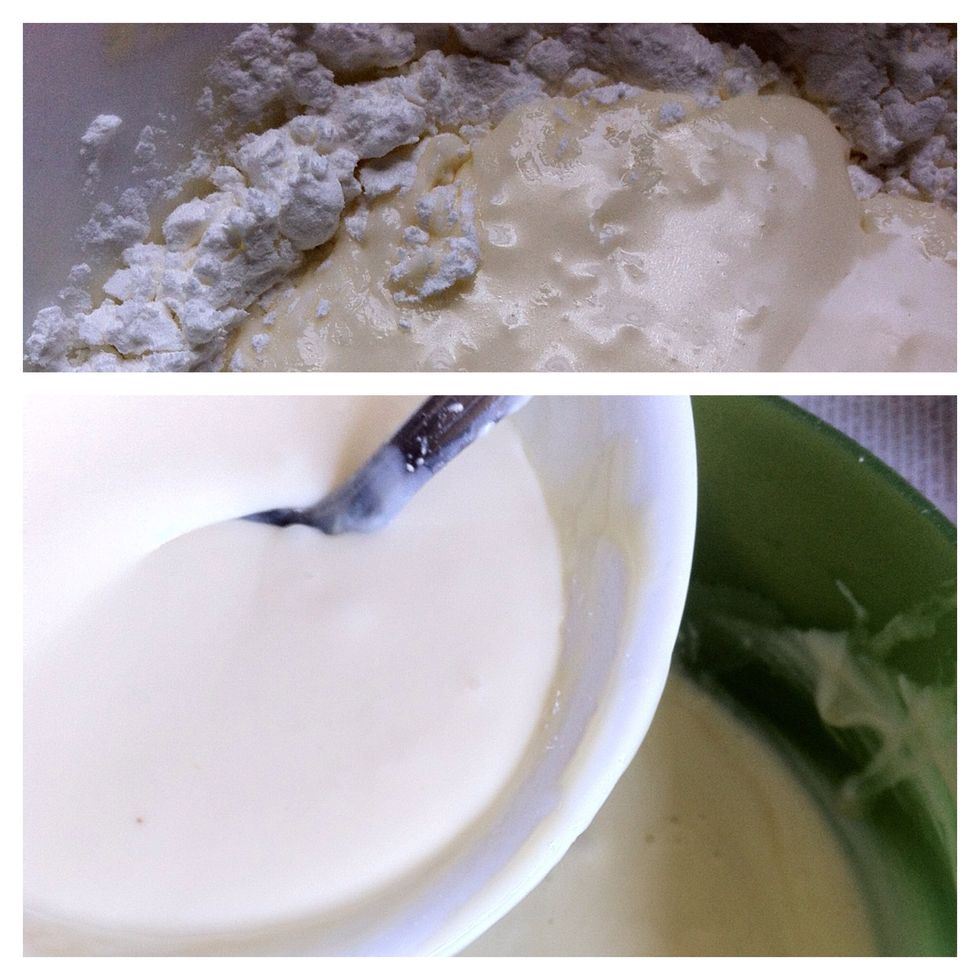 Take asaide half cup of the white cream mixture and add the cornflour. After looking smooth, no chunks, add the final mixture back to the white cream bowl again and whisk together well.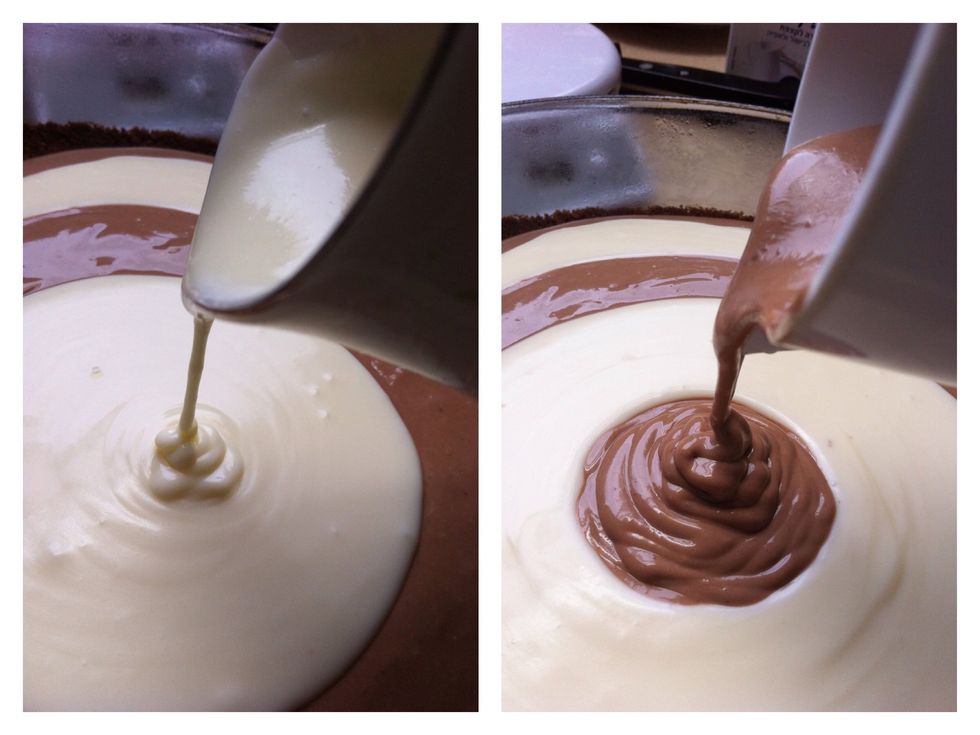 Now-The fun part! Put each cream in a jug, or a cup, anywhere that will make it easier for you to pour the cream onto the cake slowly and focused...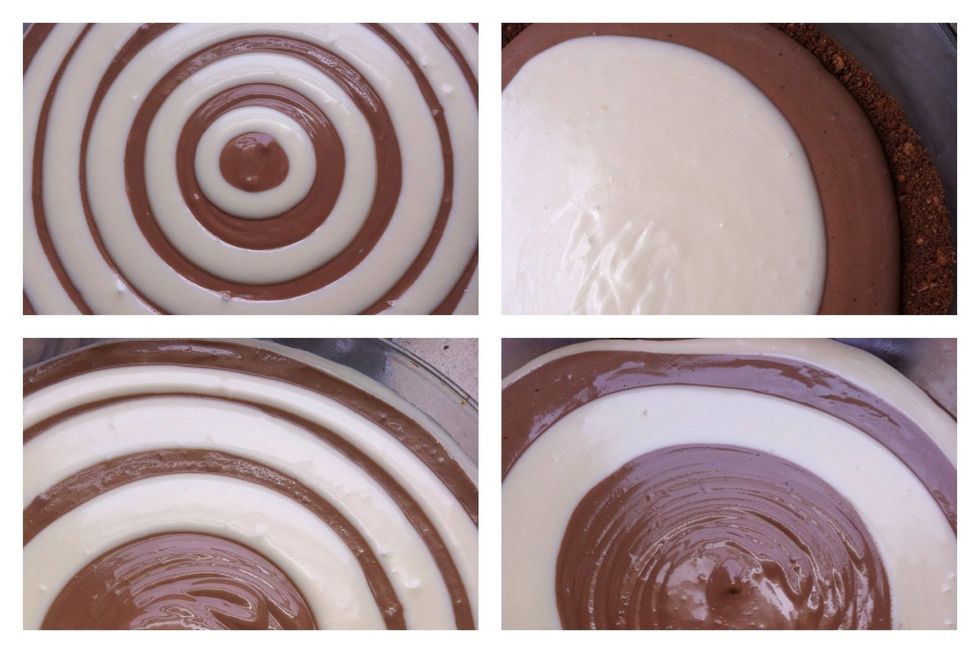 Take out your cake base. Start pour (sloowlyyy) about a cup at a time, right at the center. Start with the dark one, than the white, and repeat till done. Be patient so you'll get the best circles :)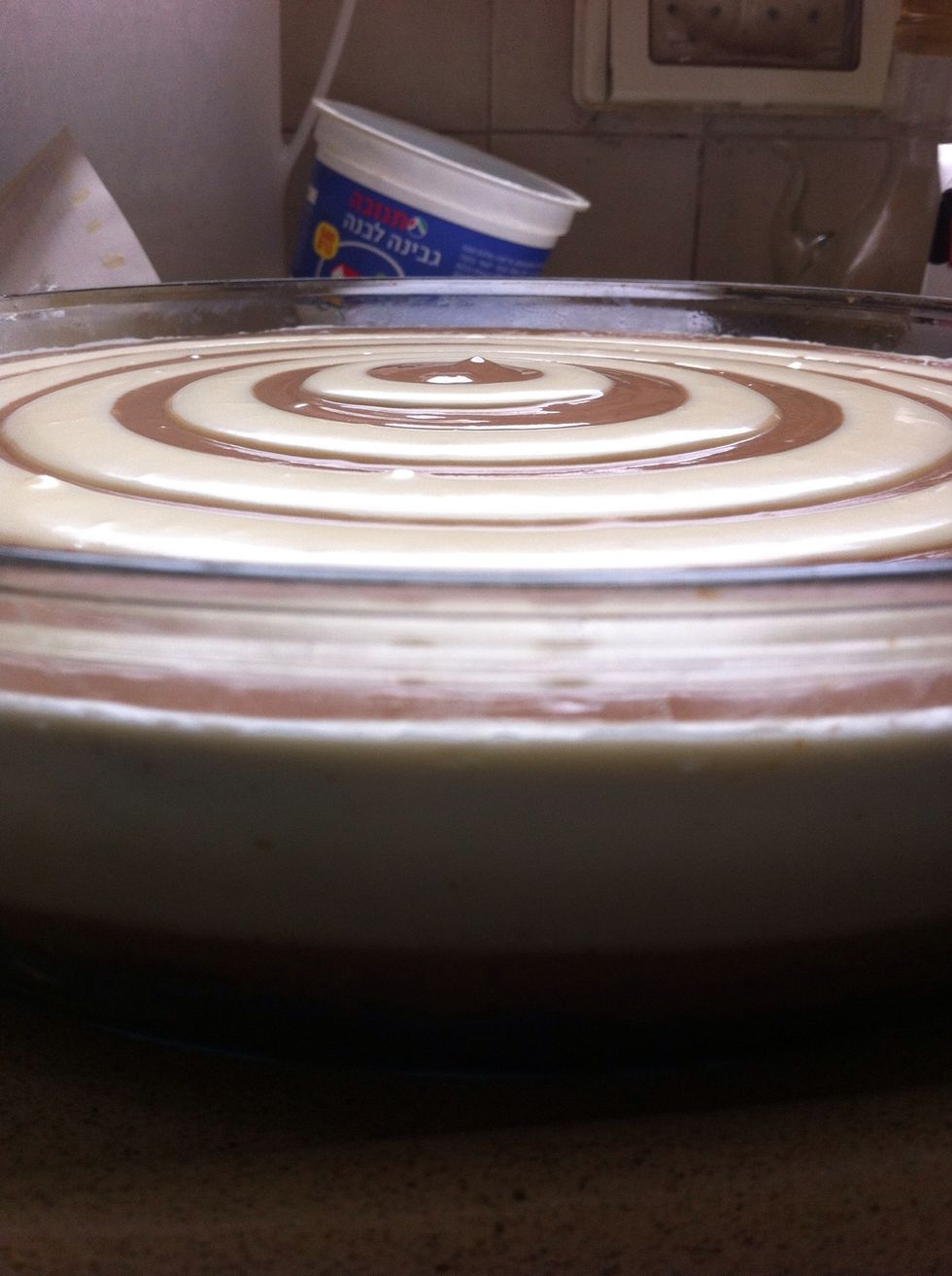 into the oven! Youll know when its ready when only the center is a bit jello'ish. Dont worry it will stiffen up after chilled. I reccomand you to check it after an hour Just in case its ready.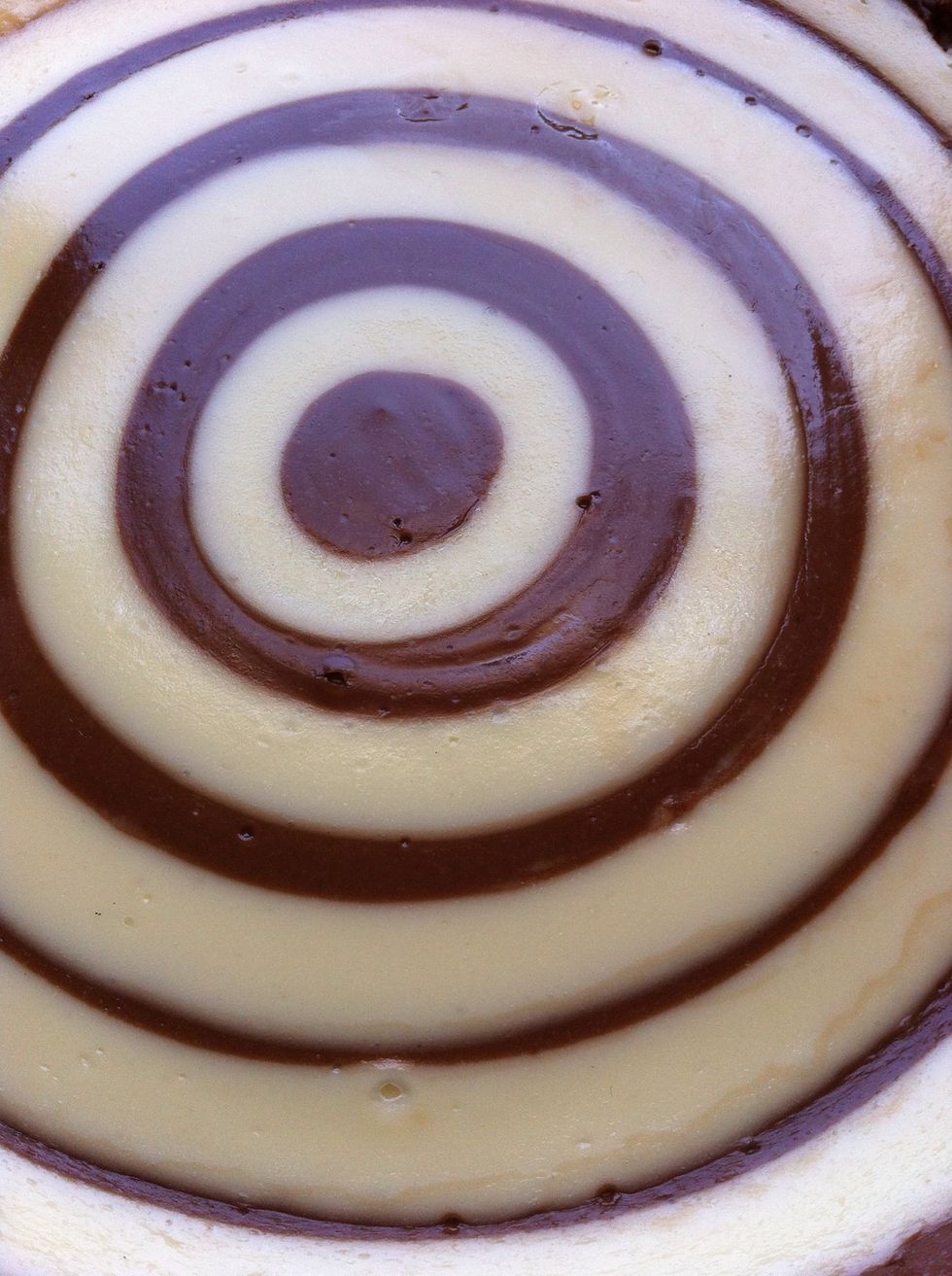 Mmmmmmm All done after about 1.25 hours in the oven! Let chill, and get into the refrigerator. It will be best after 24 hours.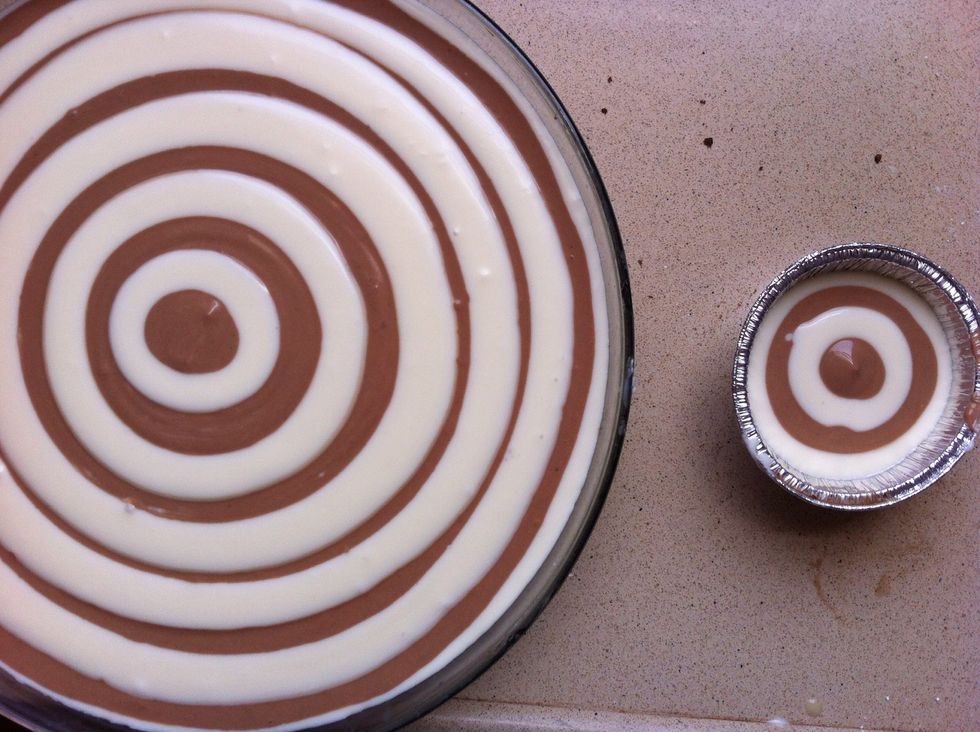 P.S- I did also a Paleo one (without the base..).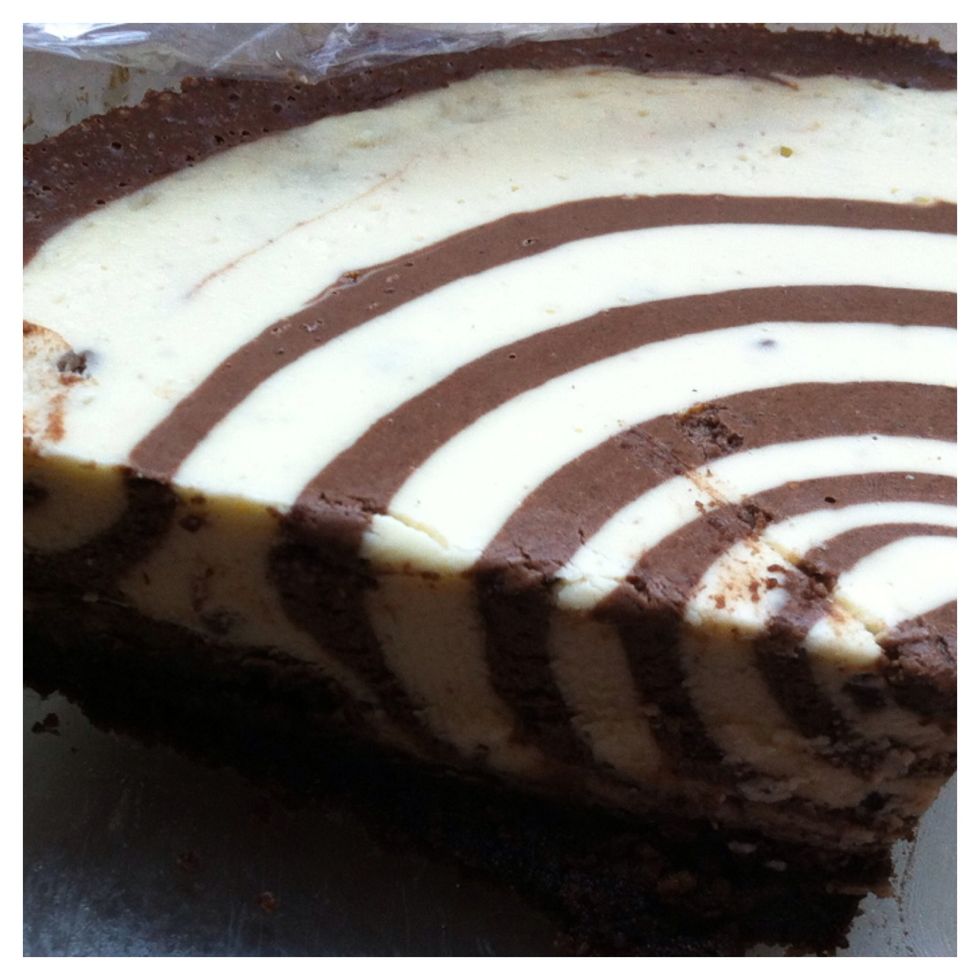 A bit messy but tasts sooo good! Bon appetit! (Recipe credit is for the AMAZING baker-Karin Goren)
• The base•
150.0g Grounded biscuits
2.0Tbsp Cocoa powder
0.0c Suger (30 gm)
100.0g Melted butter
•The cheesecake•
1.0kg Cream cheese
0.0c Suger (150 gm)
6.0 Eggs
•The white mixture•
200.0g White chocolate
0.0c Heavy cream (80 ml)
1.0Tbsp Cornflour
•The dark mixture•
150.0g Dark chocolate
0.0c Heavy cream (160 ml)
1.0tsp Coffee powder (optional)
26 cm, round baking pan