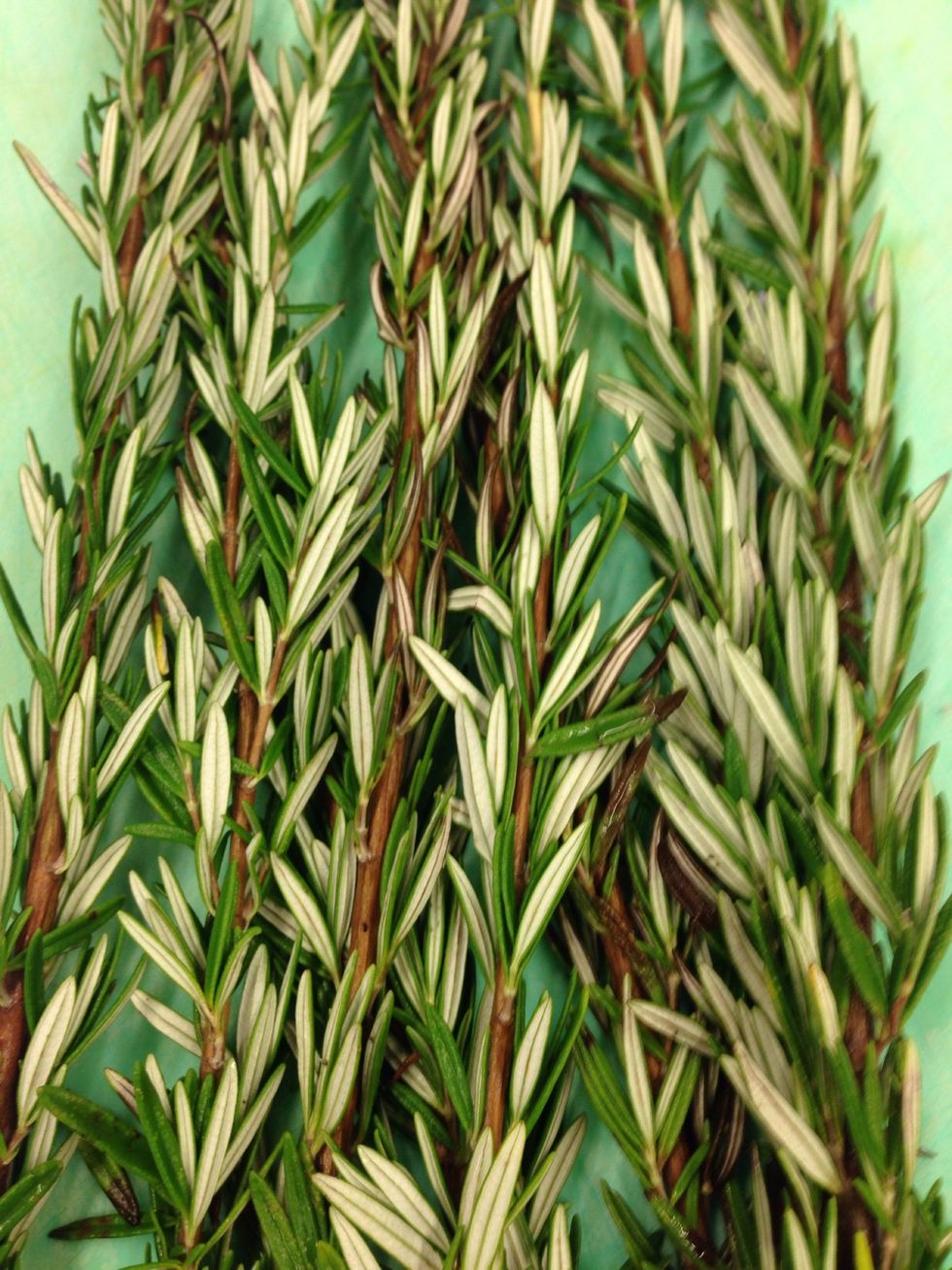 Wash and dry fresh rosemary.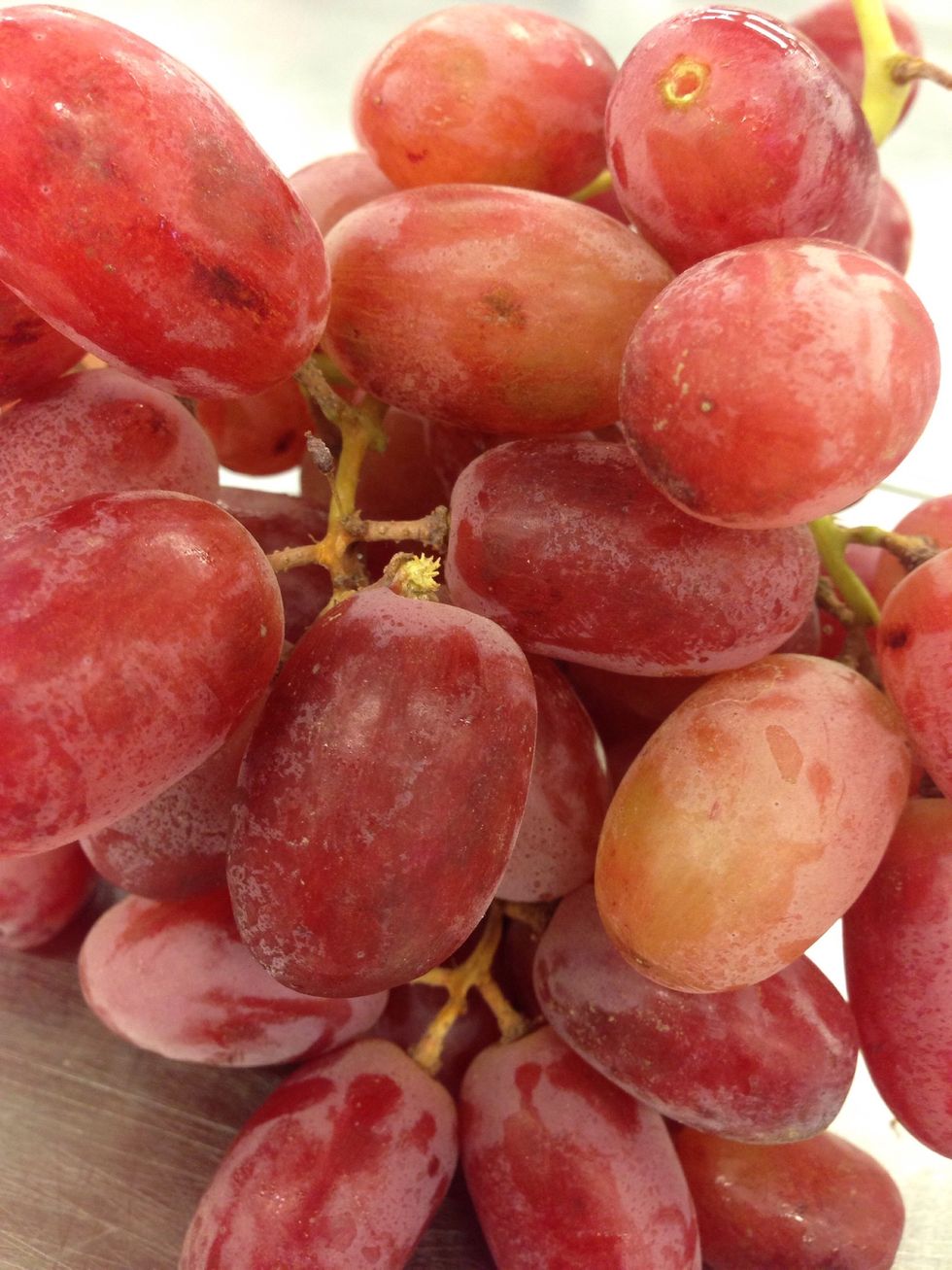 Crisp red grapes.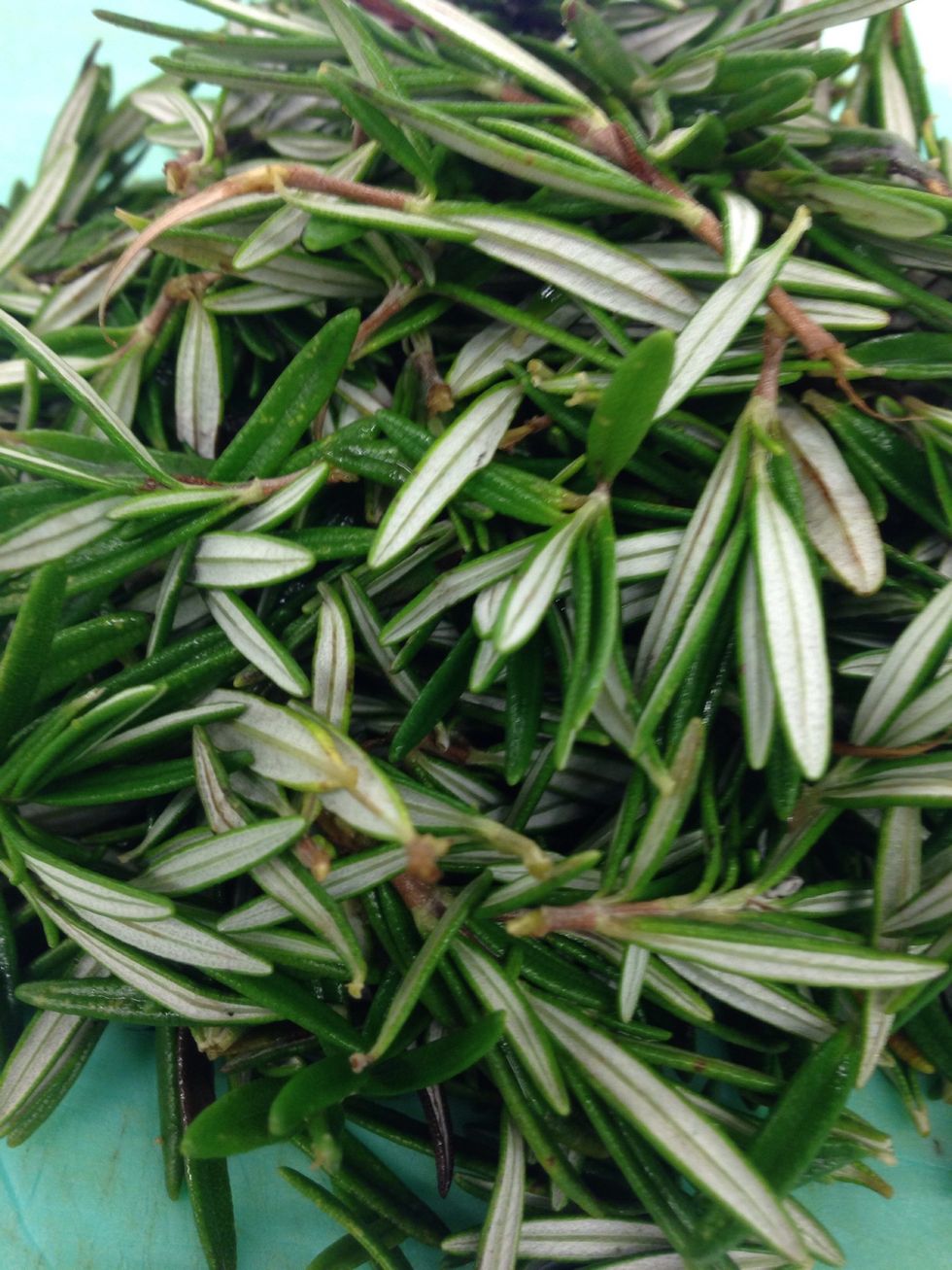 Remove Rosemary leaves from the stems.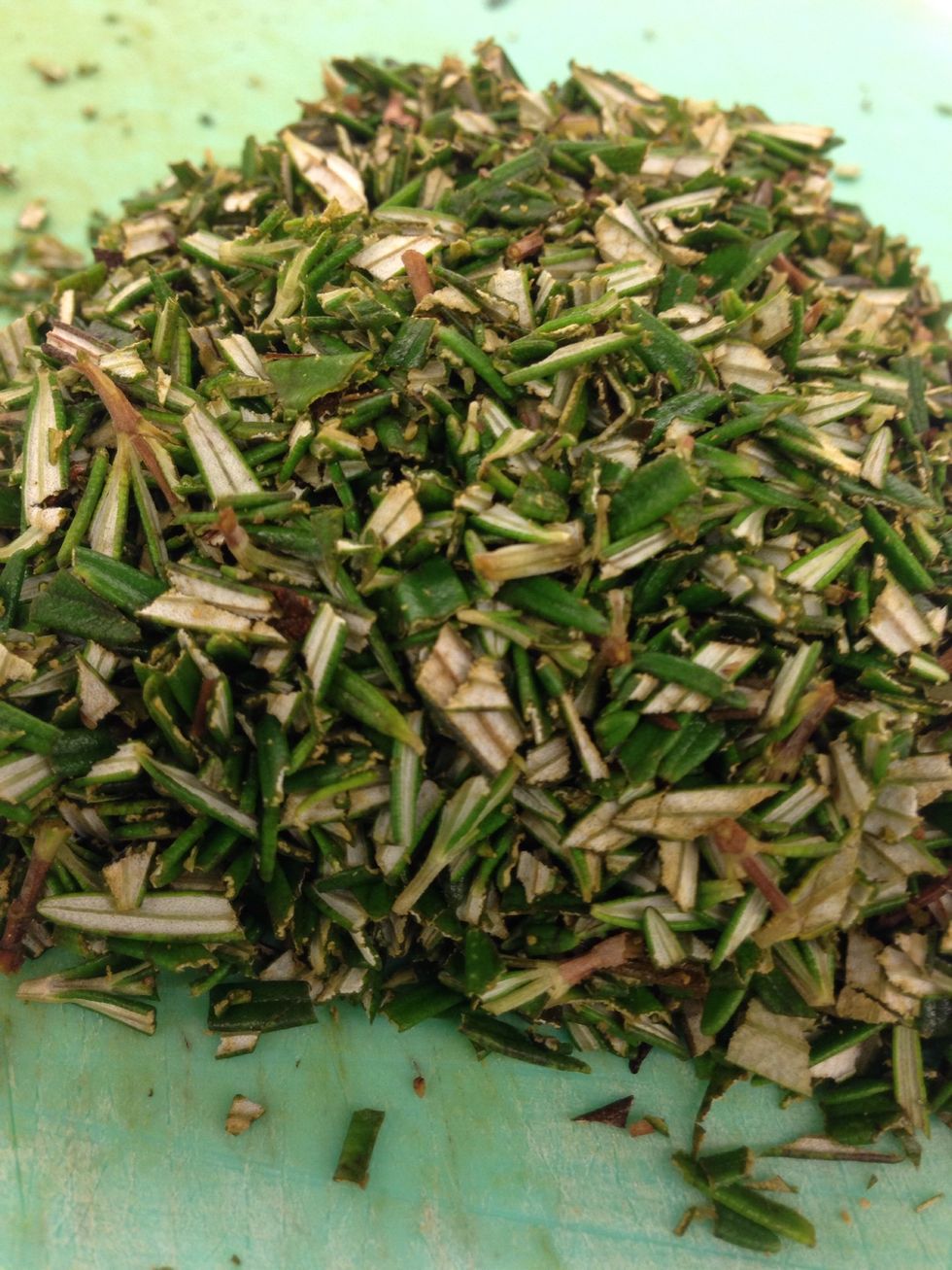 Chop the Rosemary leaves.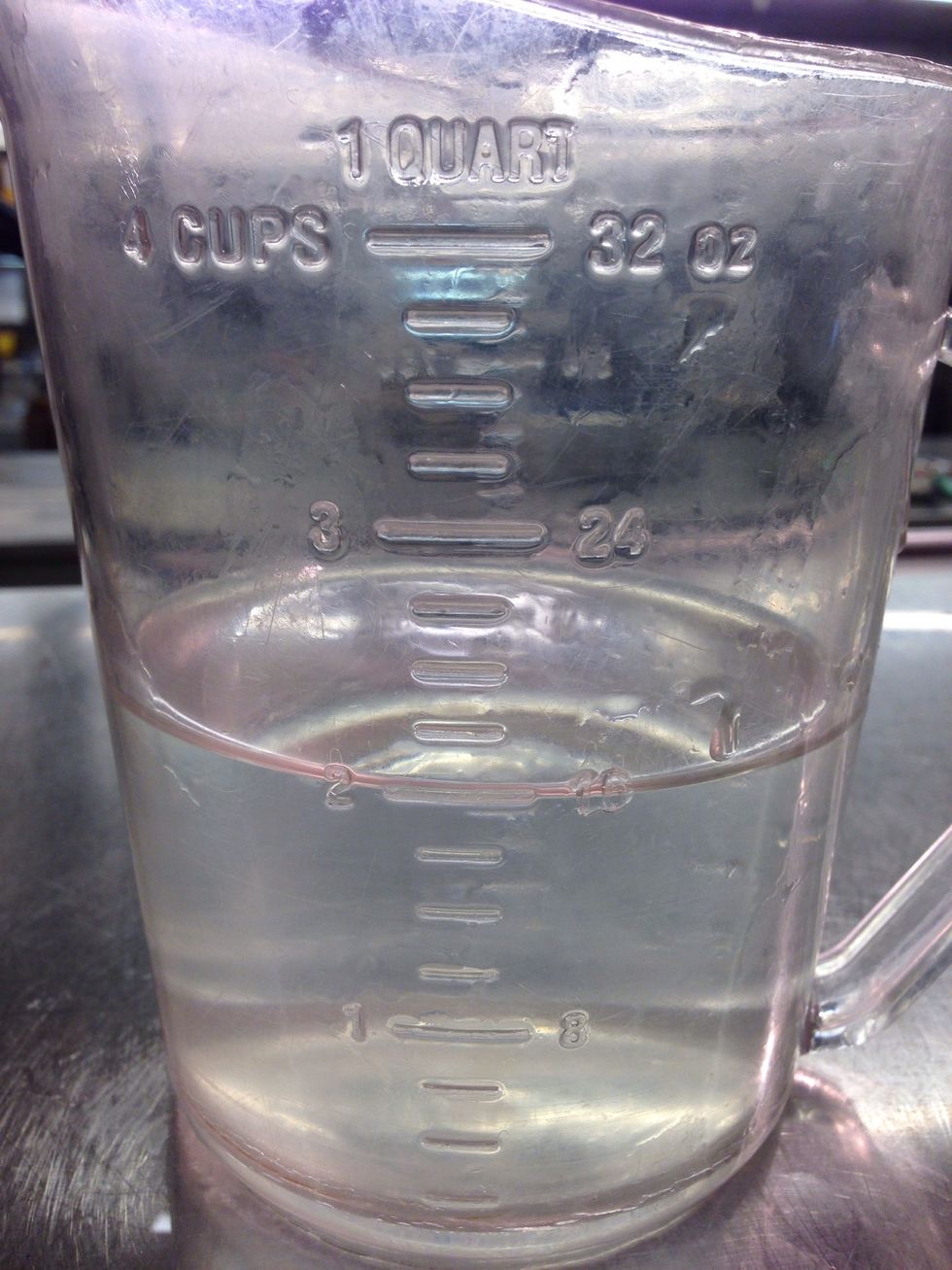 Measure room temperature water.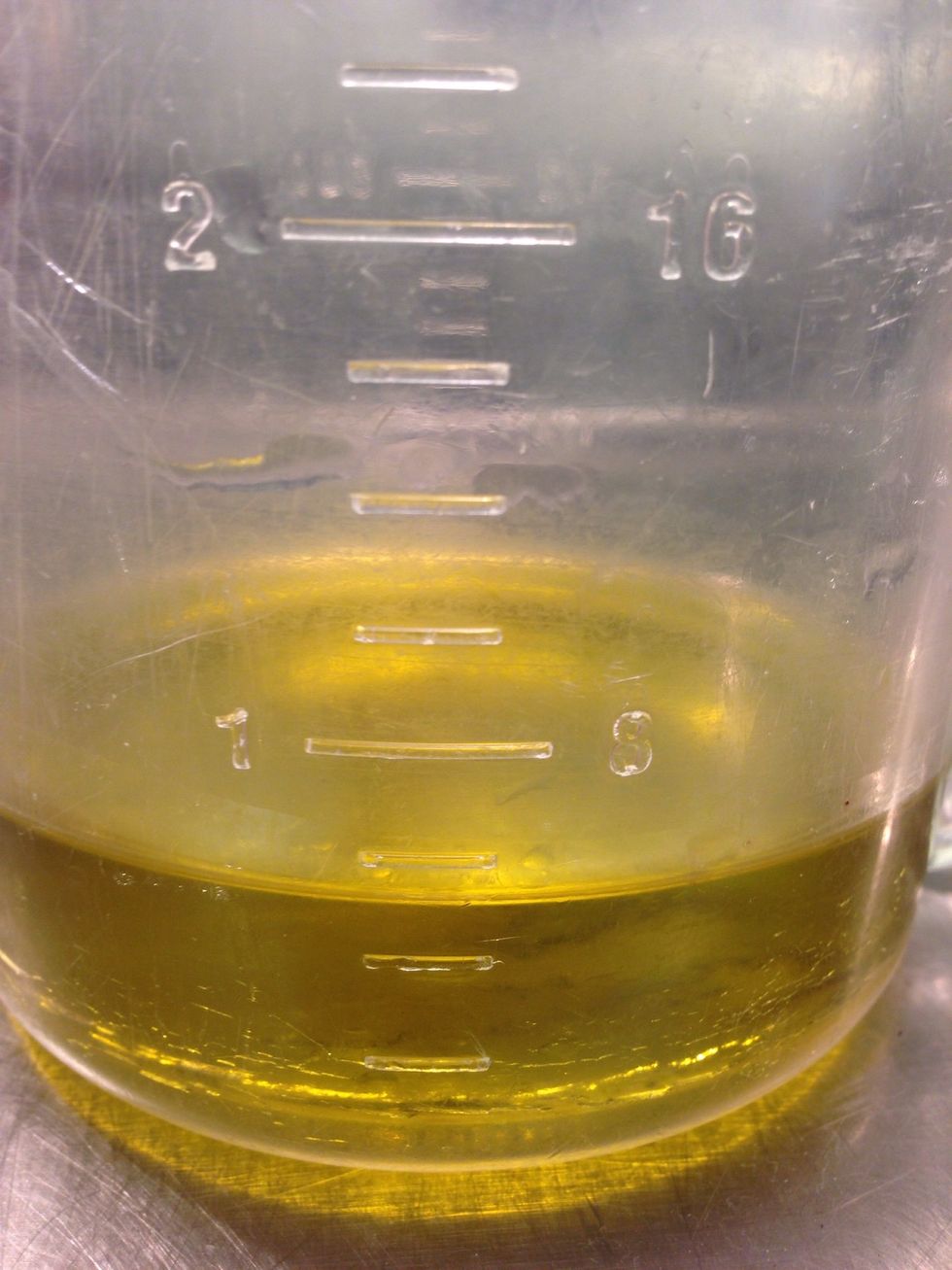 Measure extra virgin olive oil.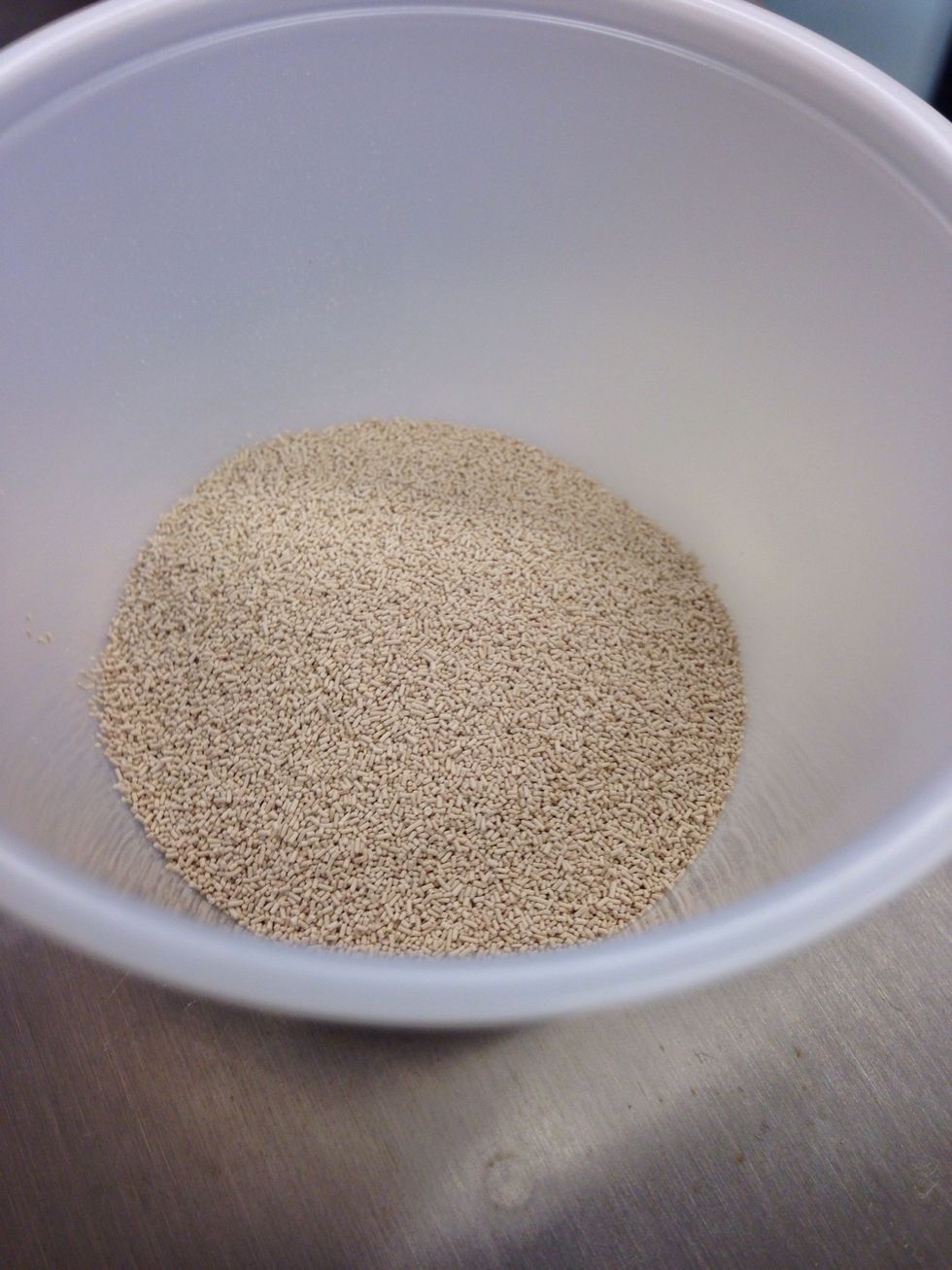 Instant dry yeast.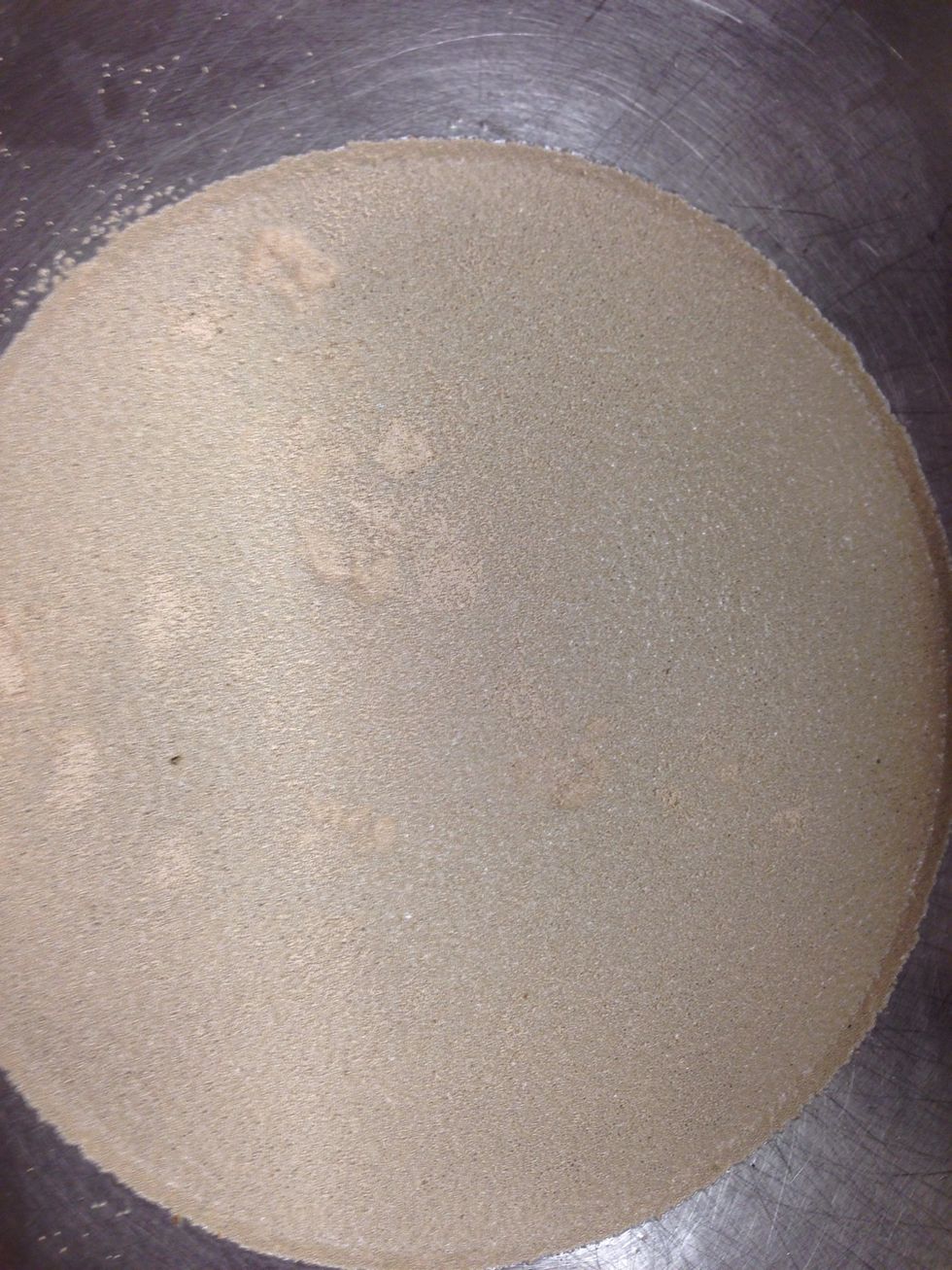 Add yeast to the water in a electric mixer bowl.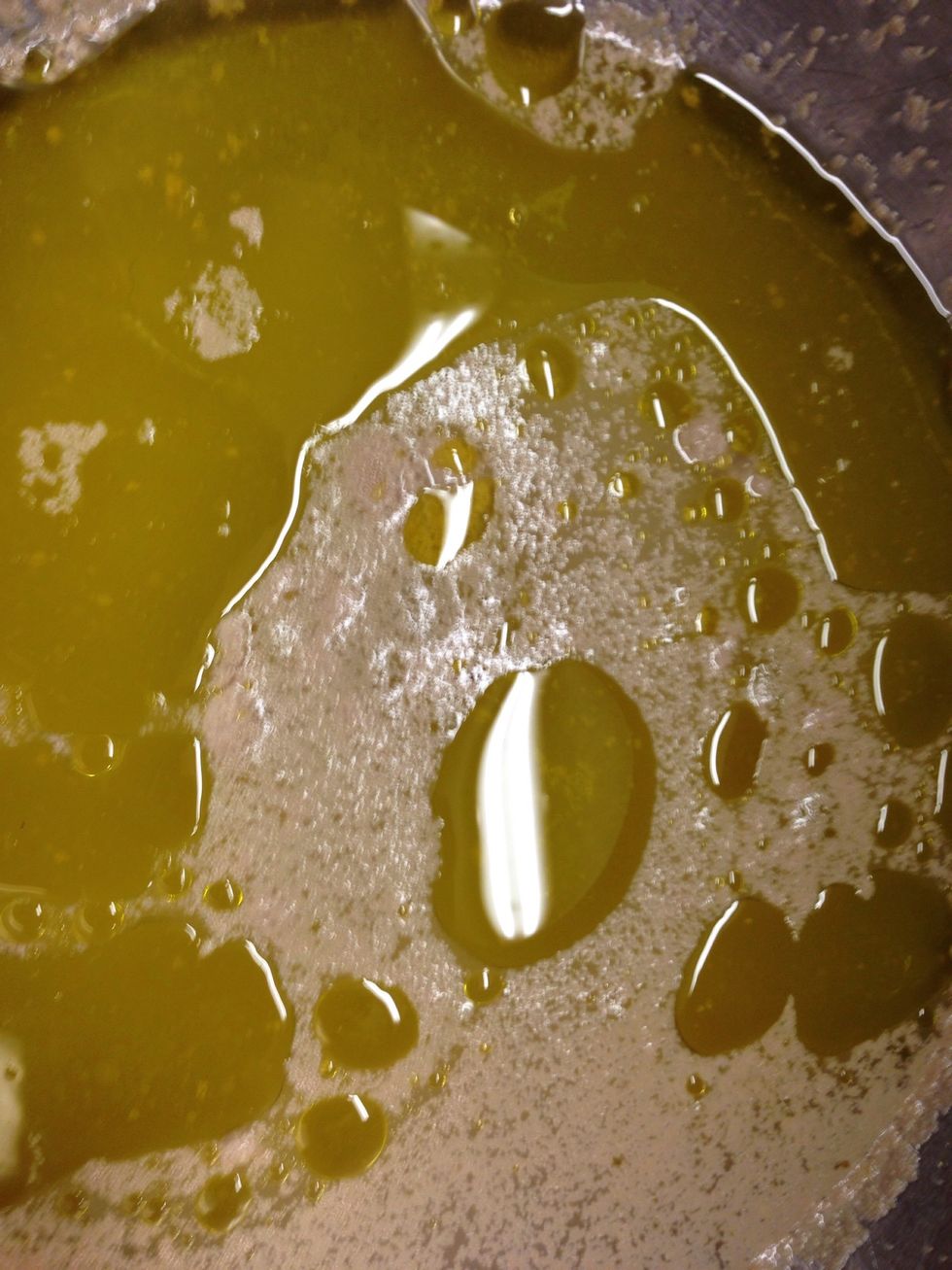 Add olive oil to the water and yeast.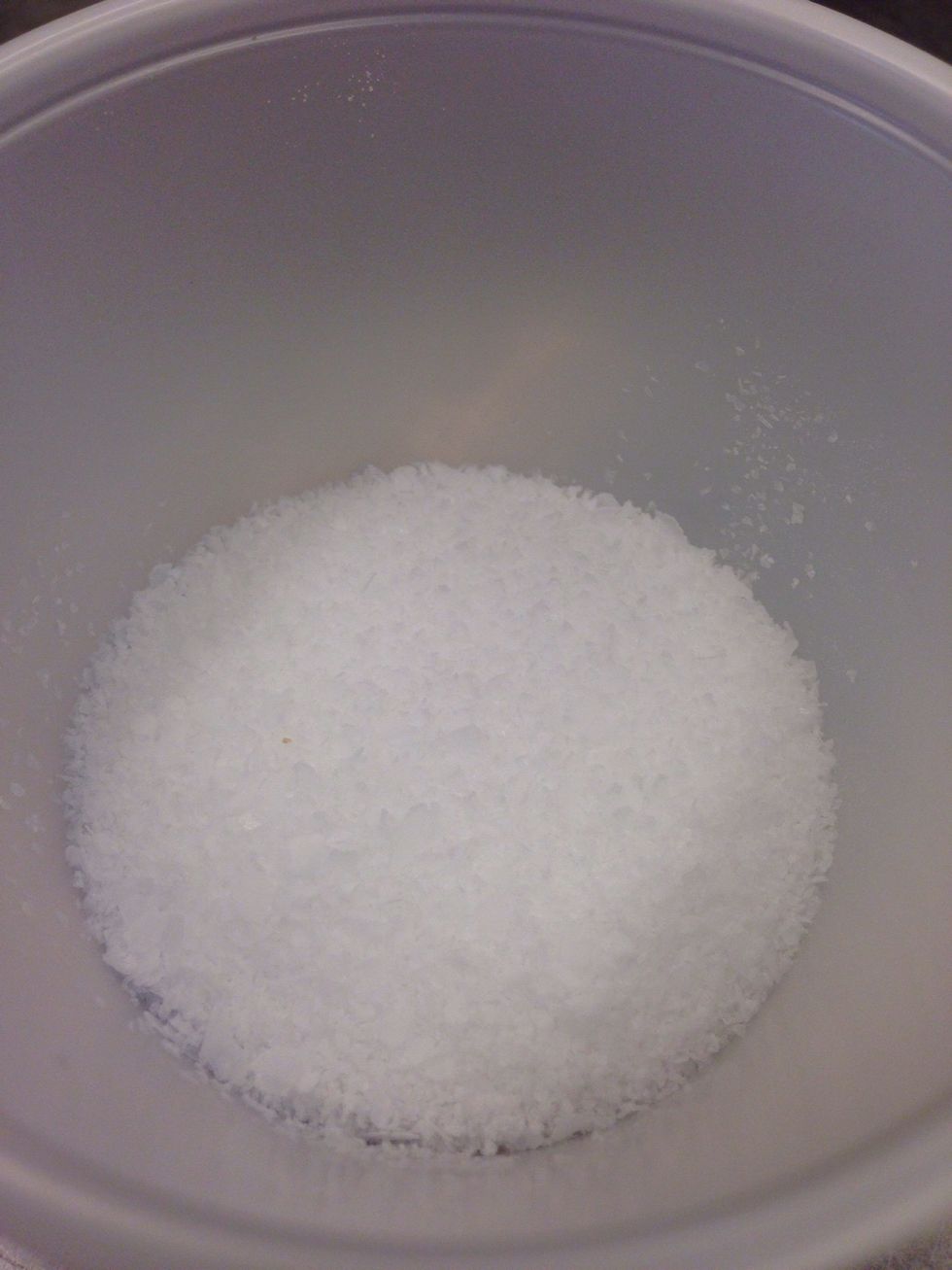 Kosher salt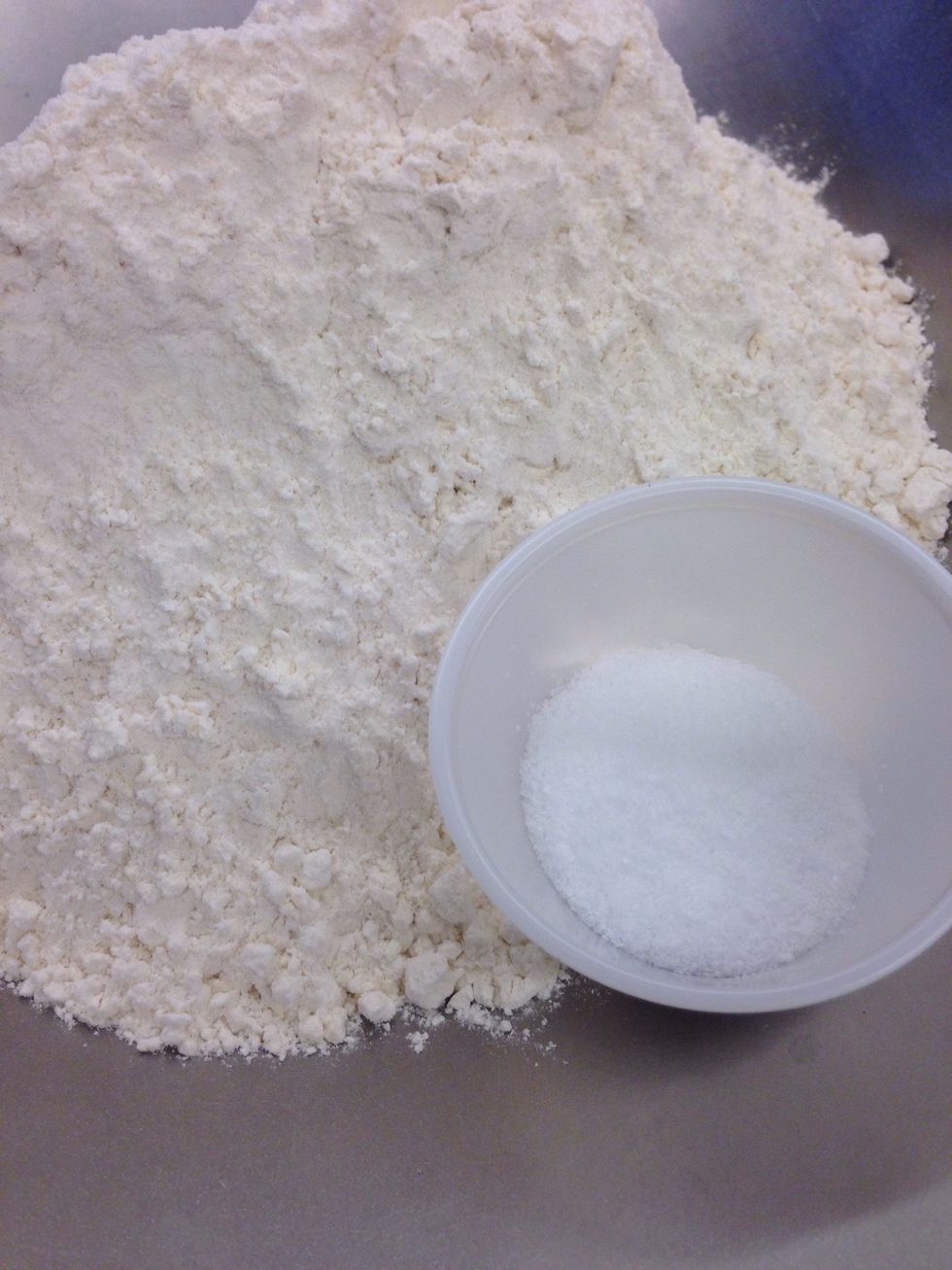 Add salt to the flour.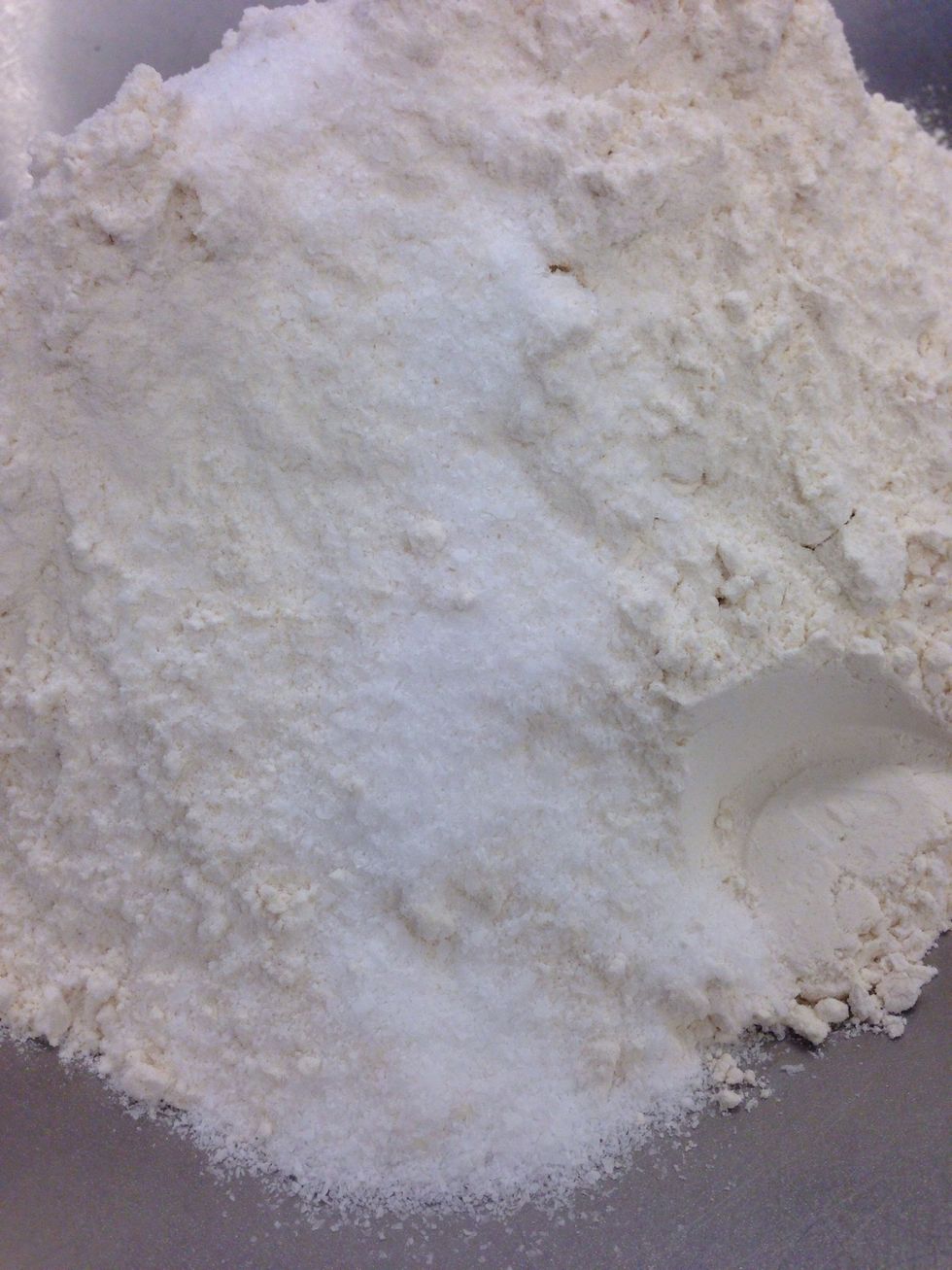 Combine salt with the flour.
Mix water, yeast and olive oil.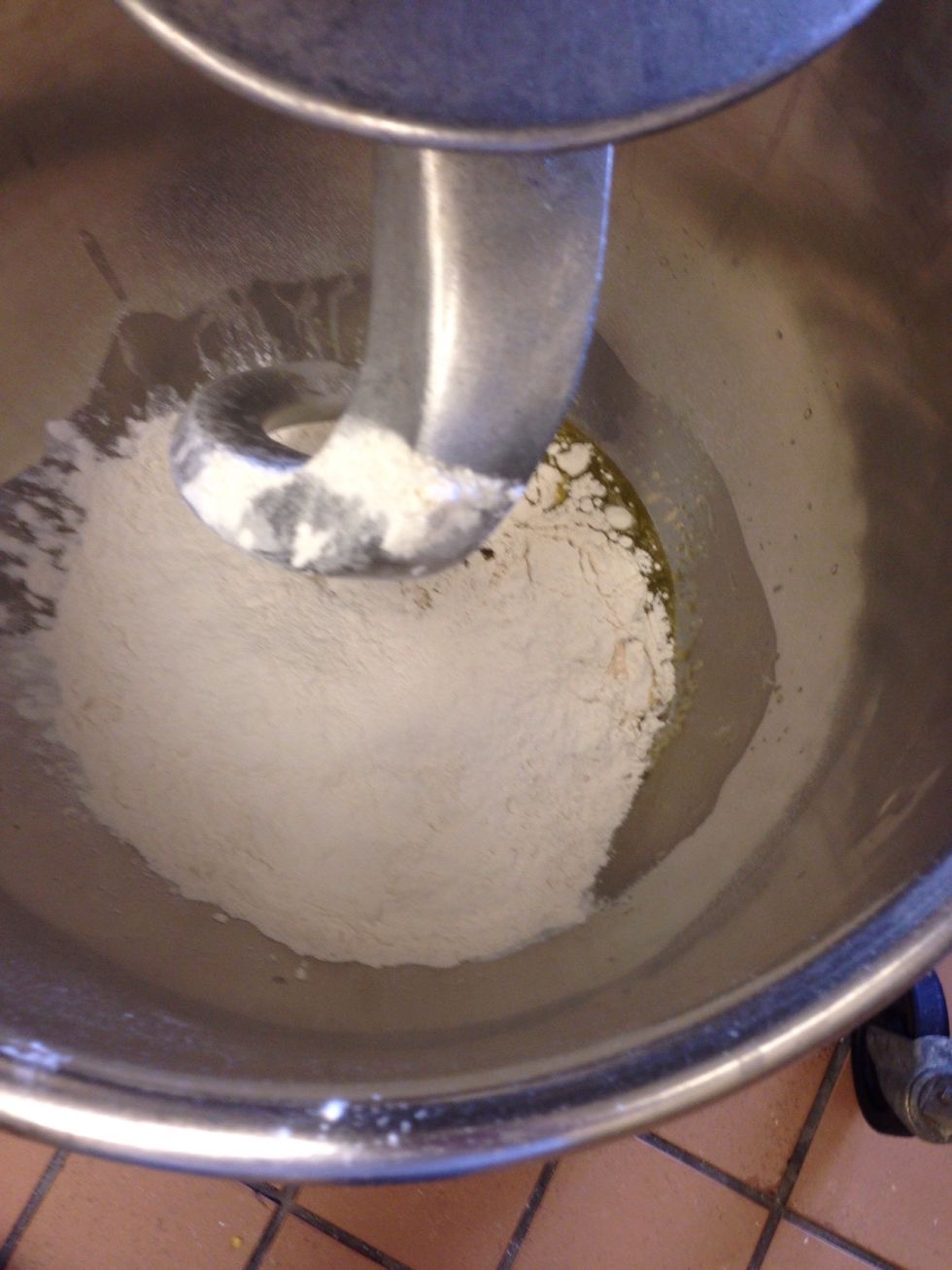 Add about half of the flour.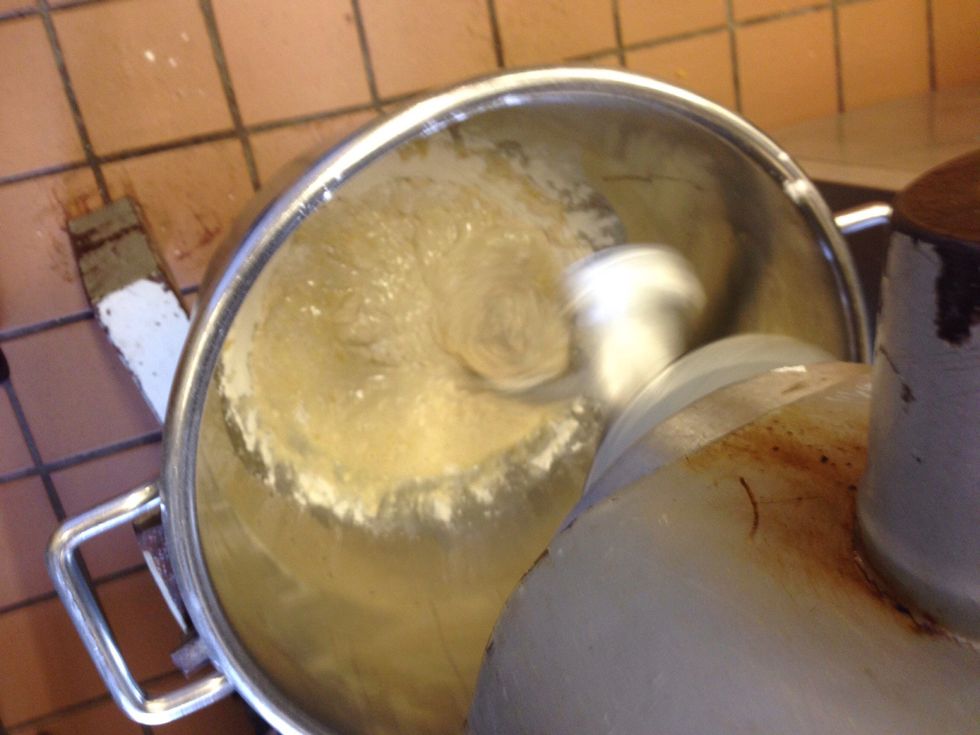 Mix until flour and water are absorbed.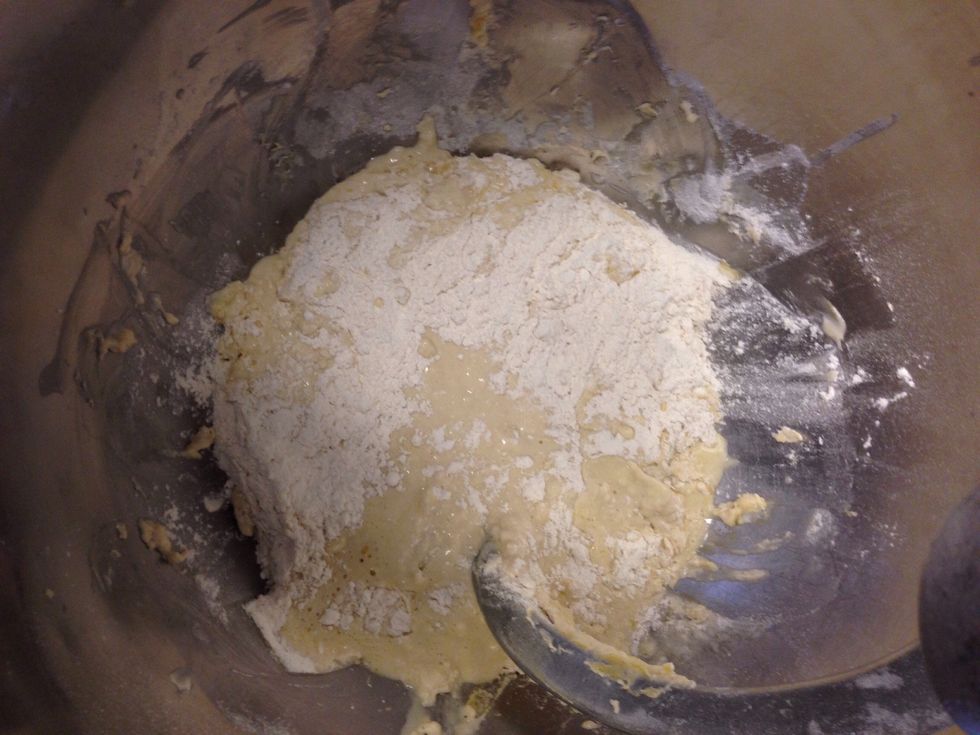 Scrape down your bowl.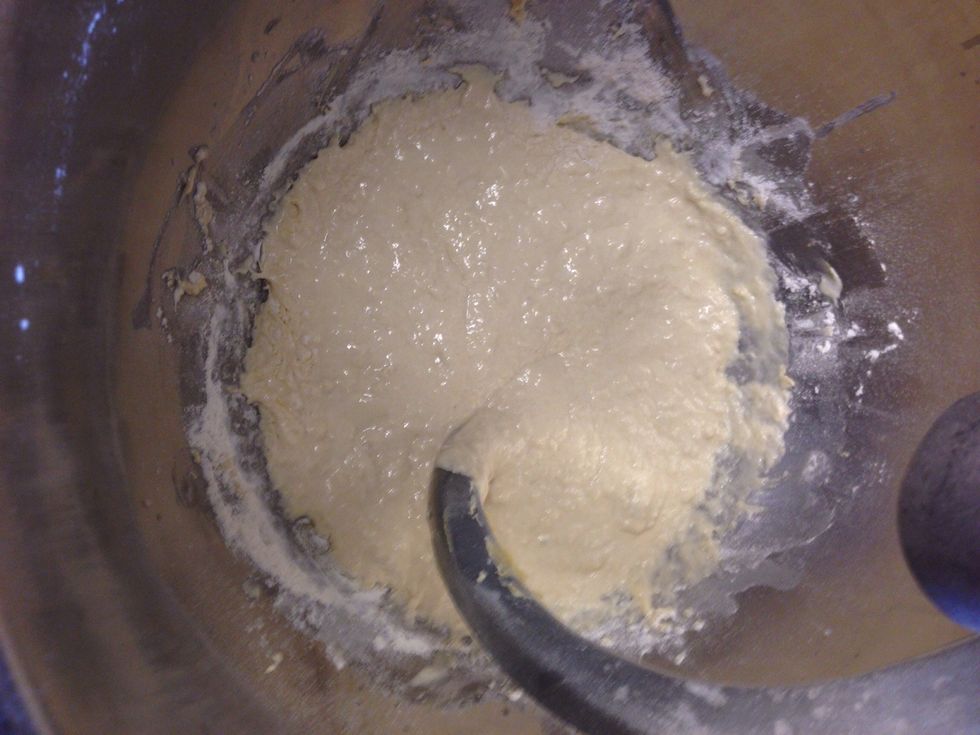 Continue to mix.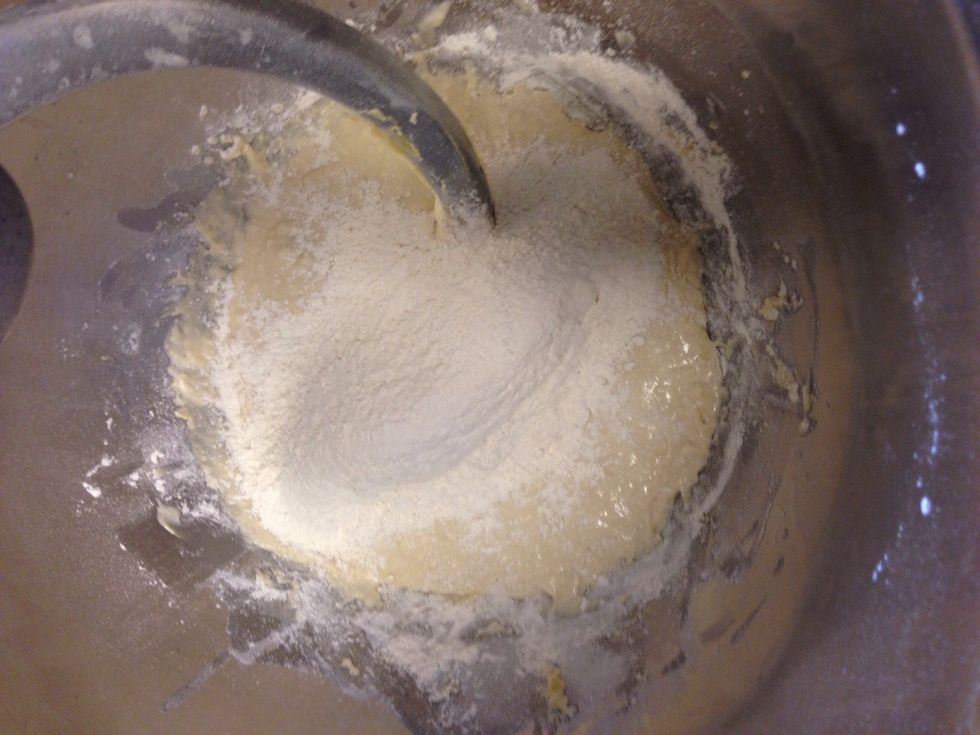 Add the remaining 1/2 of the flour.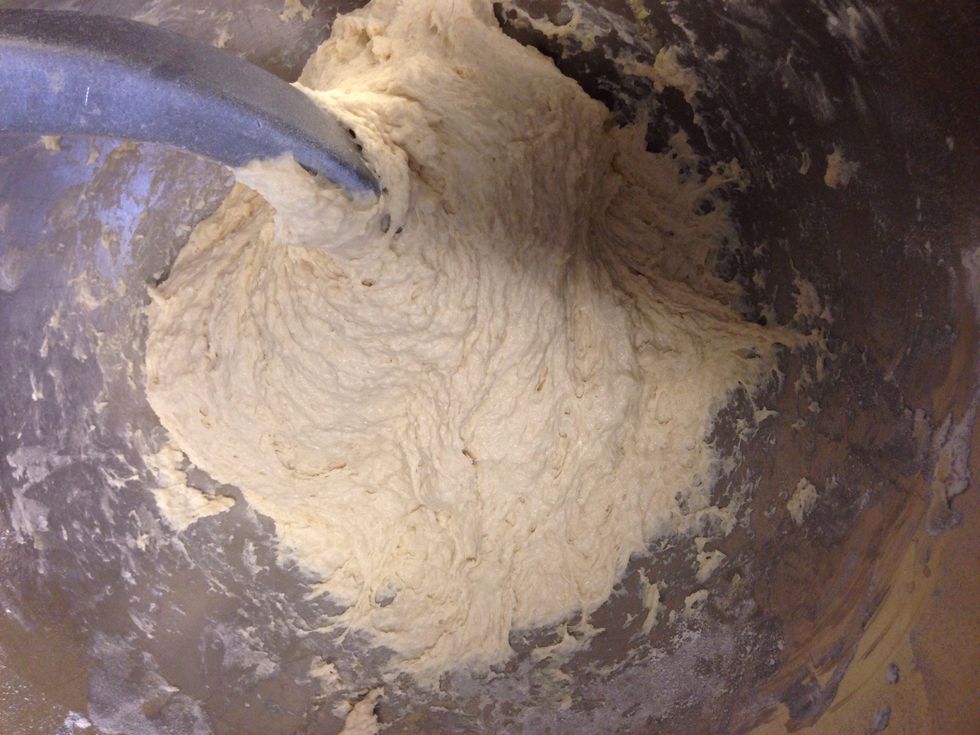 Mix on medium low speed, for about 1 Minuit. Don't over kneed the dough.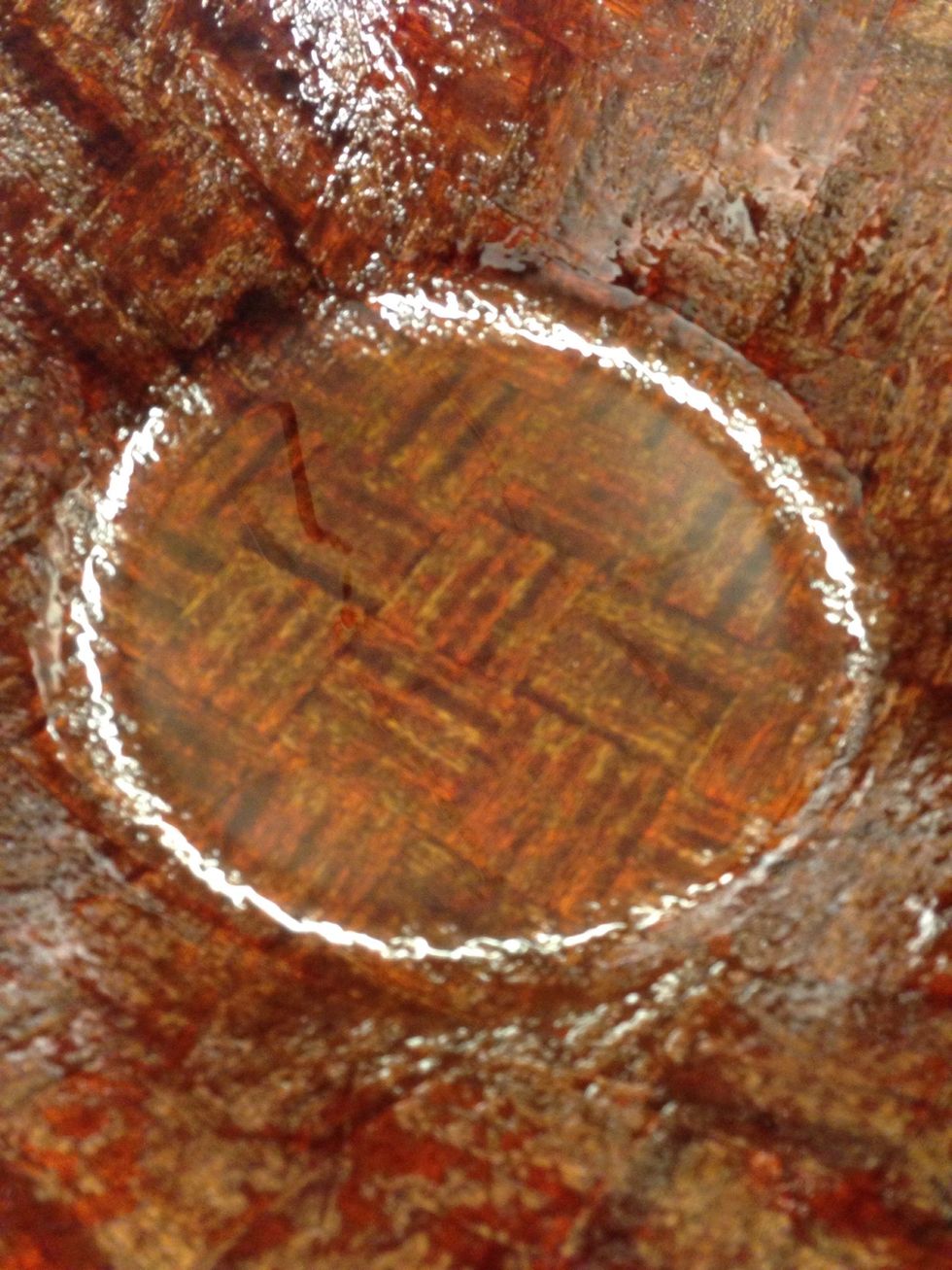 Oil a bowl to put the dough into. I use weave wood.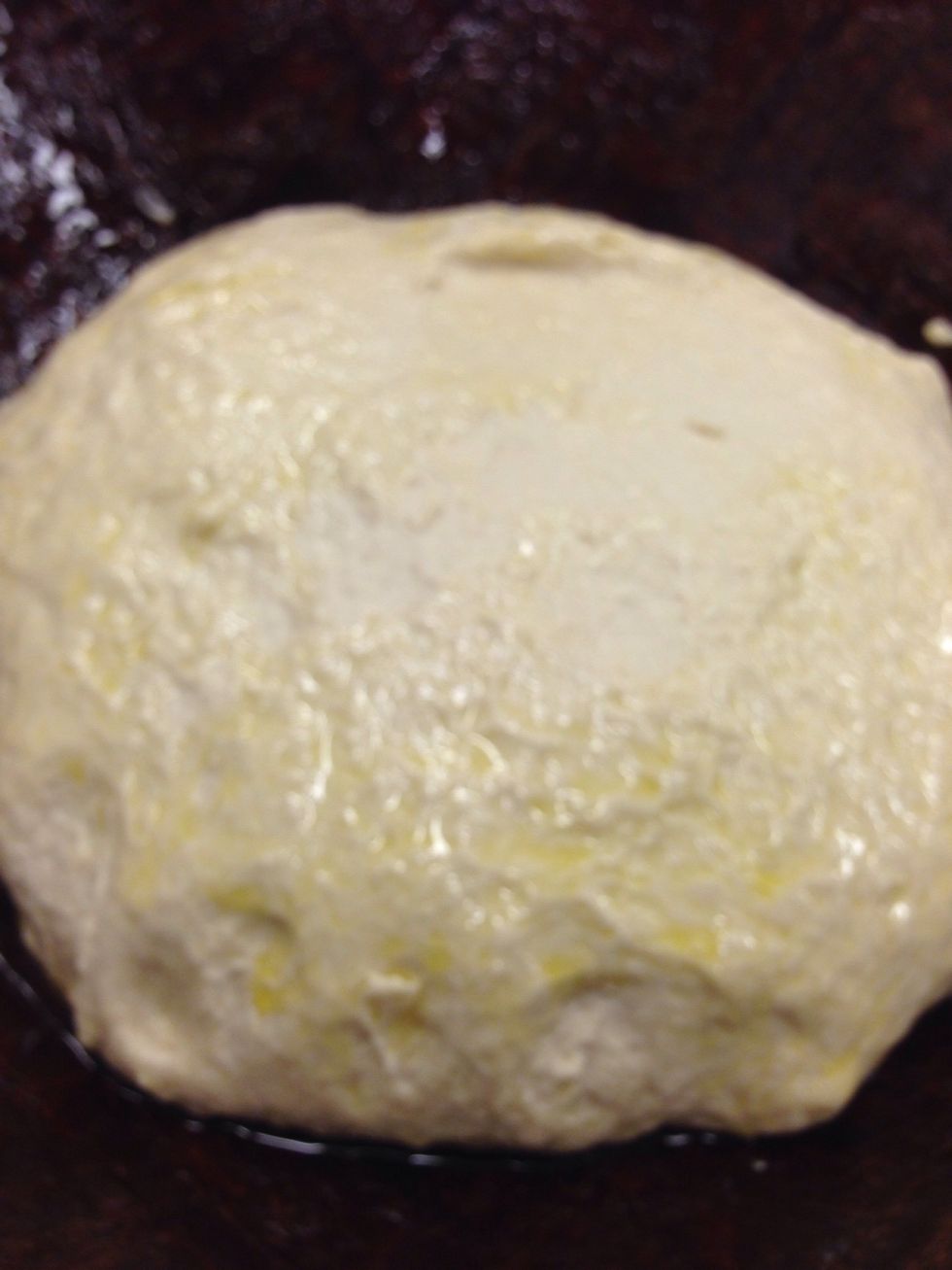 Put dough in the bowl and rub olive oil over the top.
Cut grapes in half.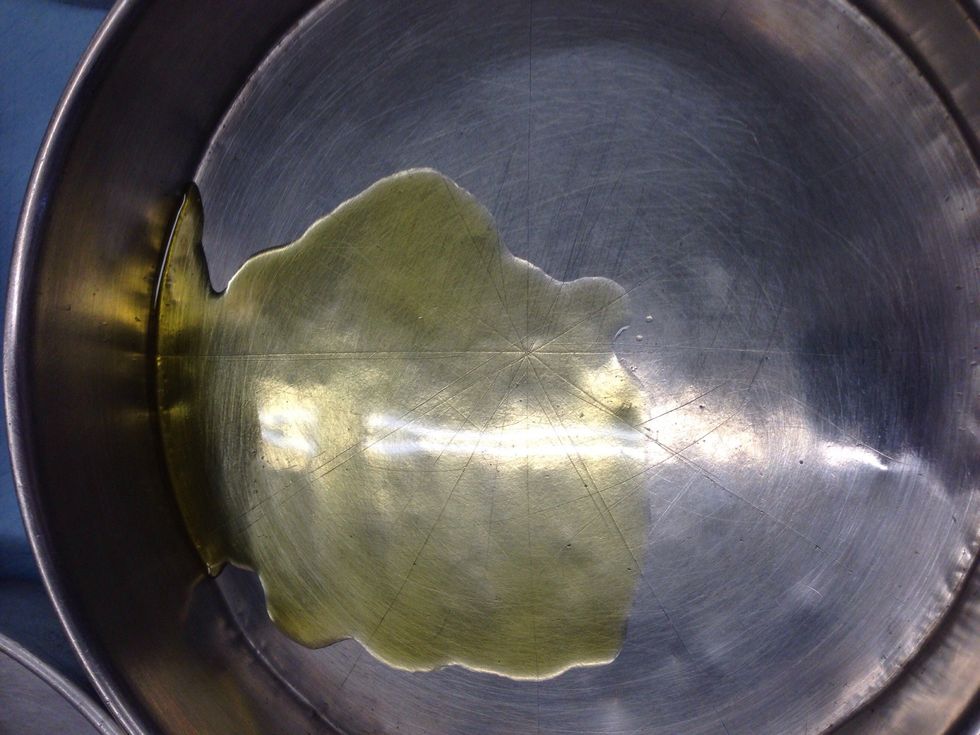 Put about 3 tablespoons of olive oil in the bottom of the cake pan, coat the bottom and sides.
Pour 1/4 cup of olive oil over the grapes, add chopped rosemary and stir together.
After dough has rested for 20 minuets, scale out to 14 oz. portions.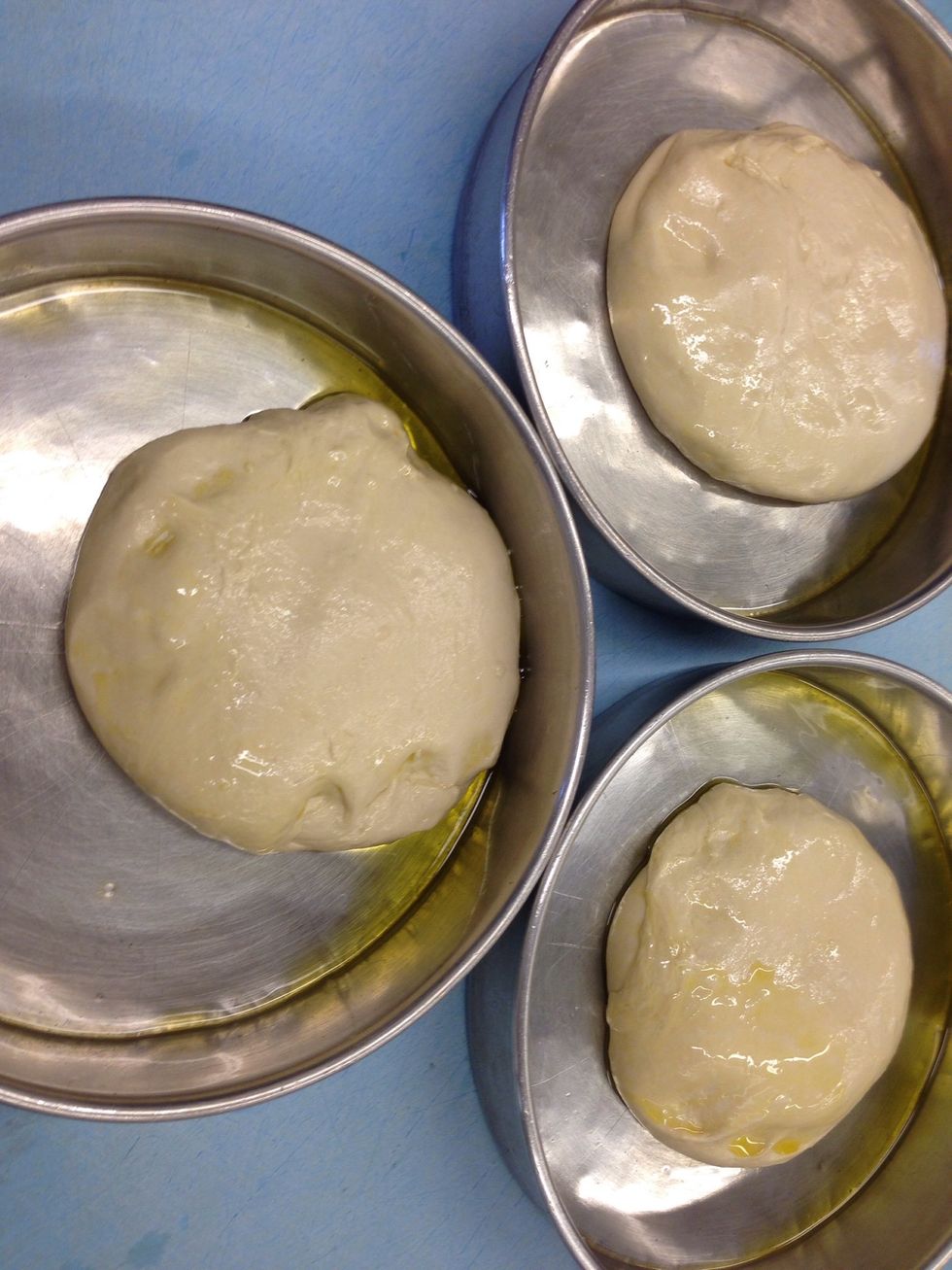 Place in the oiled cake pans.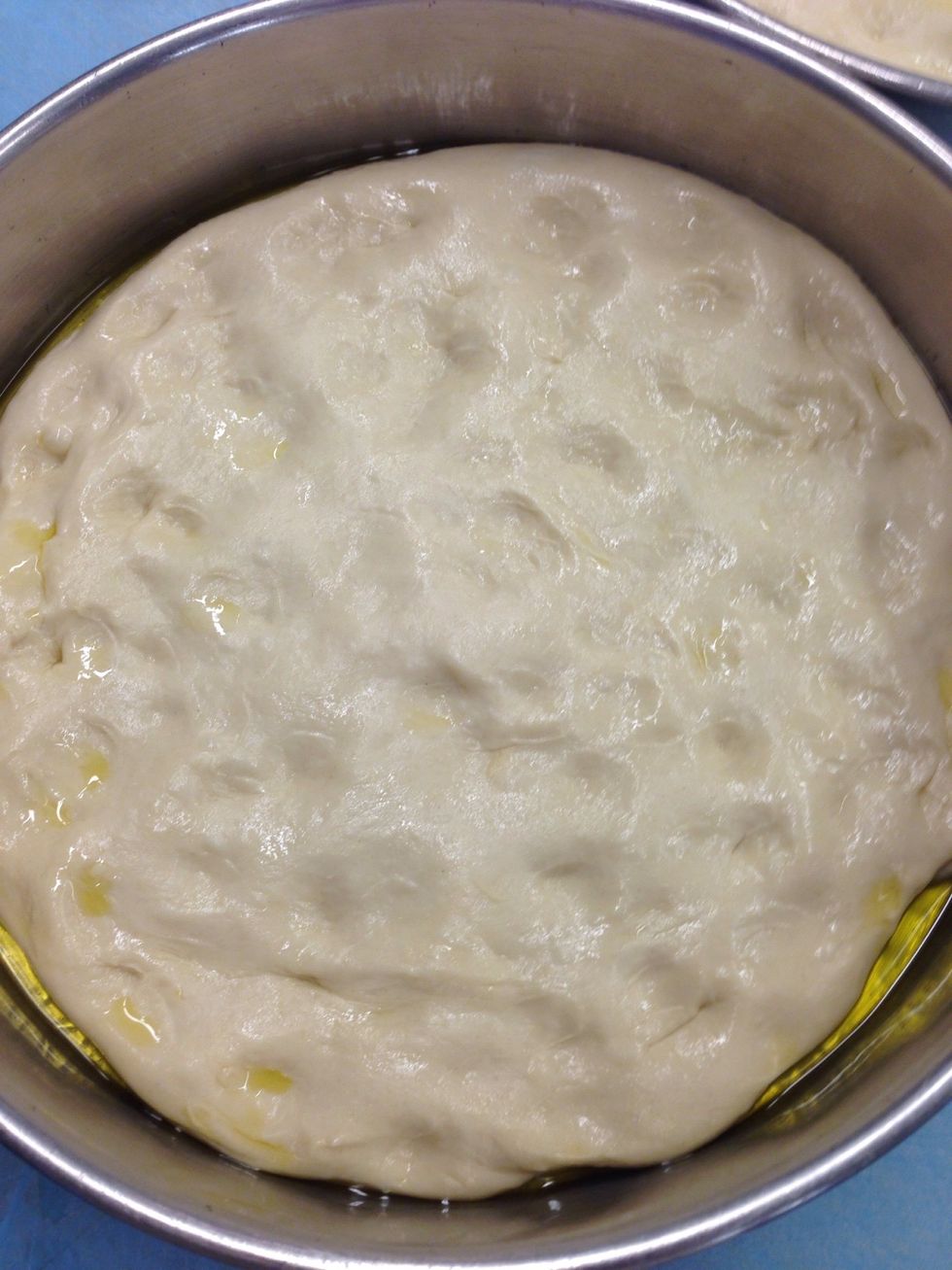 Let dough relax for about 10 minutes, then spread the dough evenly to the edges of the pan and dimple the dough.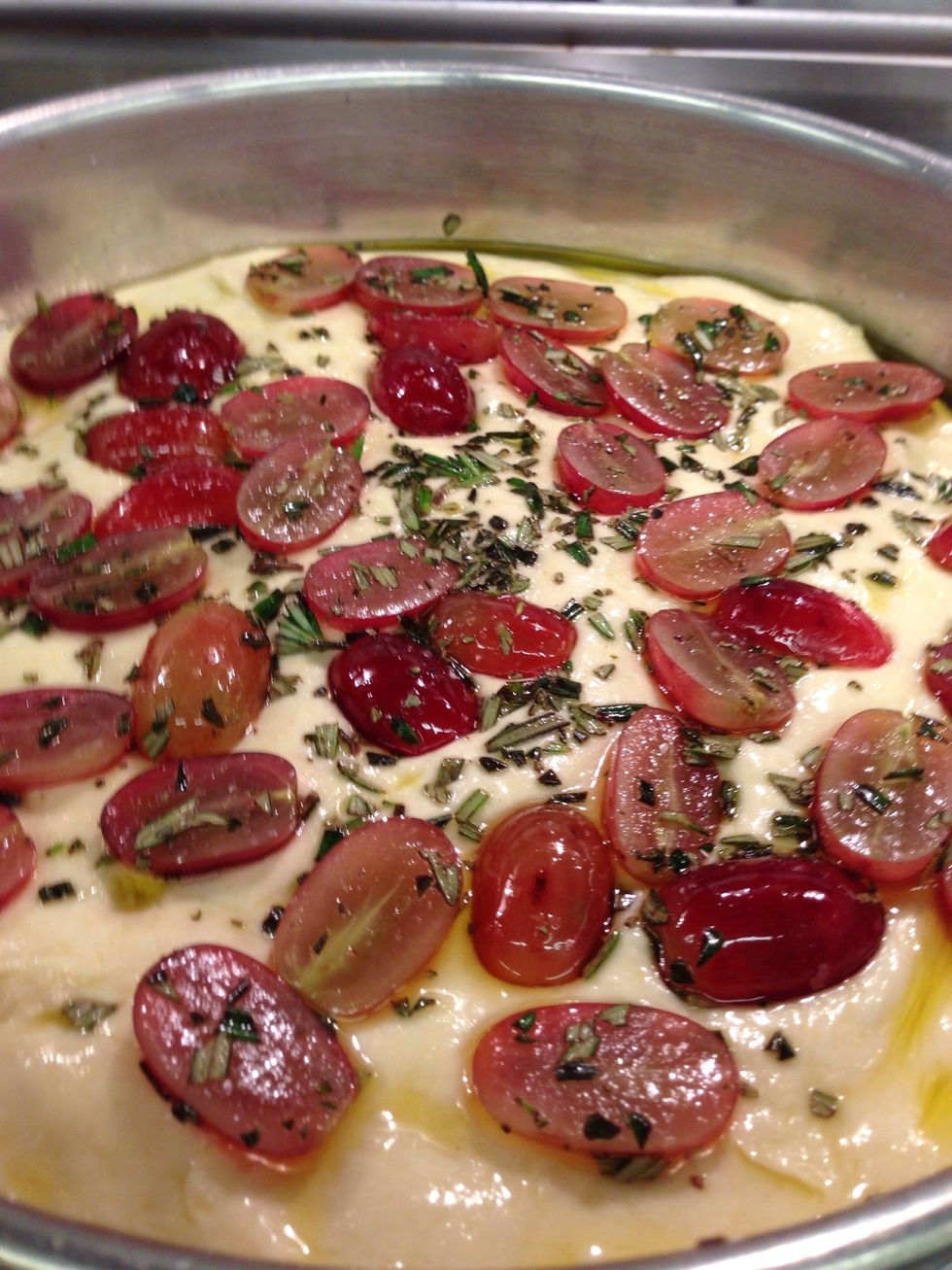 Evenly distribute the Rosemary grapes over the top of the dough.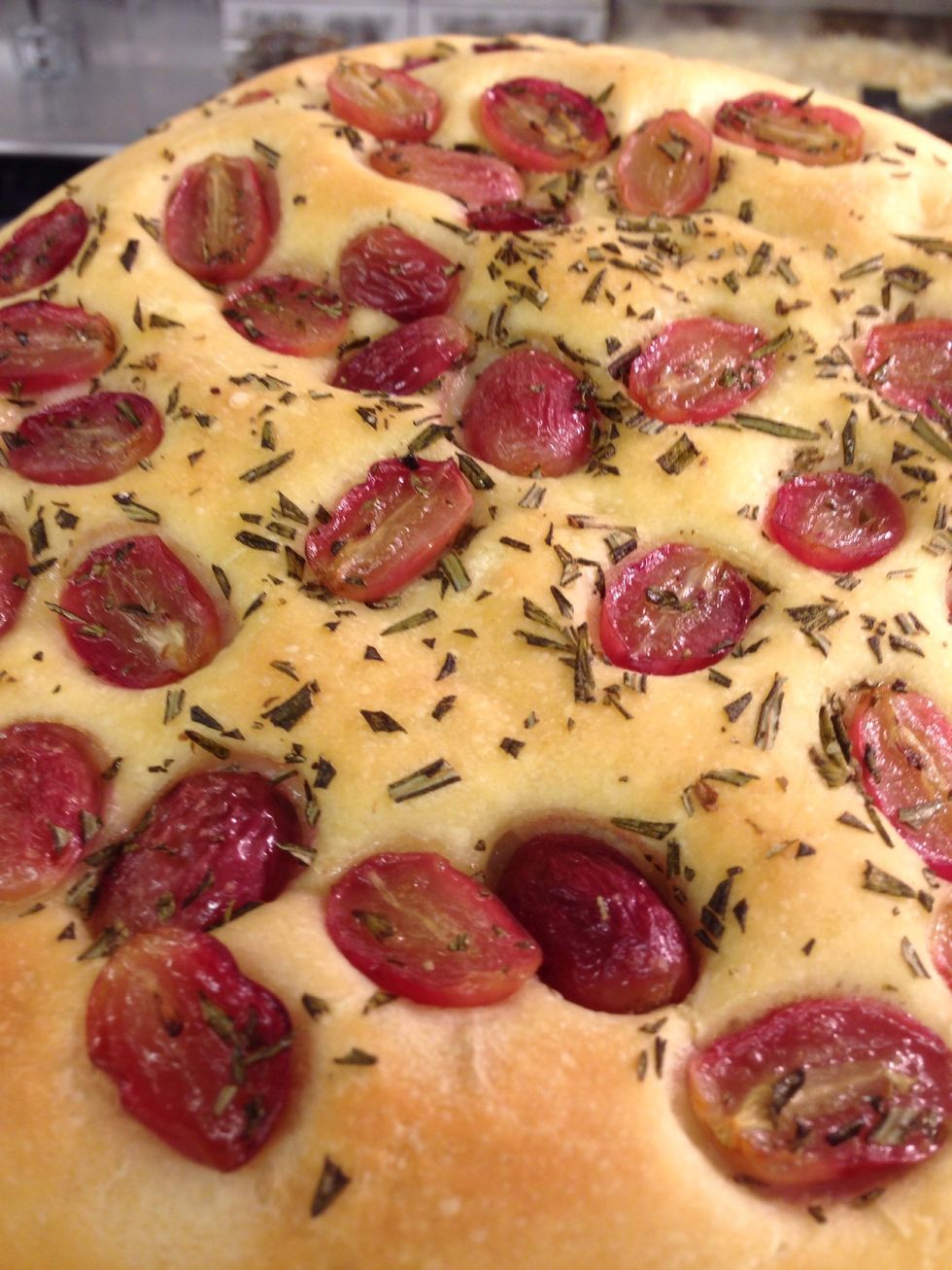 After letting the dough double in size, bake in a 350 degree oven for 25 minutes or until golden brown on top.
Remove baked focaccia from the pans and let cool.
3.0 9 in Cake Pans
2.0c Water
1.0c Extra Virgin Olive Oil 1/2 Cup For Bread,
1.0Tbsp Instant Dry Yeast
1/2lb Unbleached All Purpose Flour Flour
1.0Tbsp Kosher Salt
1/3c Fresh Rosemary, Chopped
2.0c Red Grapes, Split in Half