Add the flour, baking powder, bicarbonate of soda, cocoa, sugar and butter and salt into your food processor and mix it up until it's a smooth like powder. Add this into your food mixer.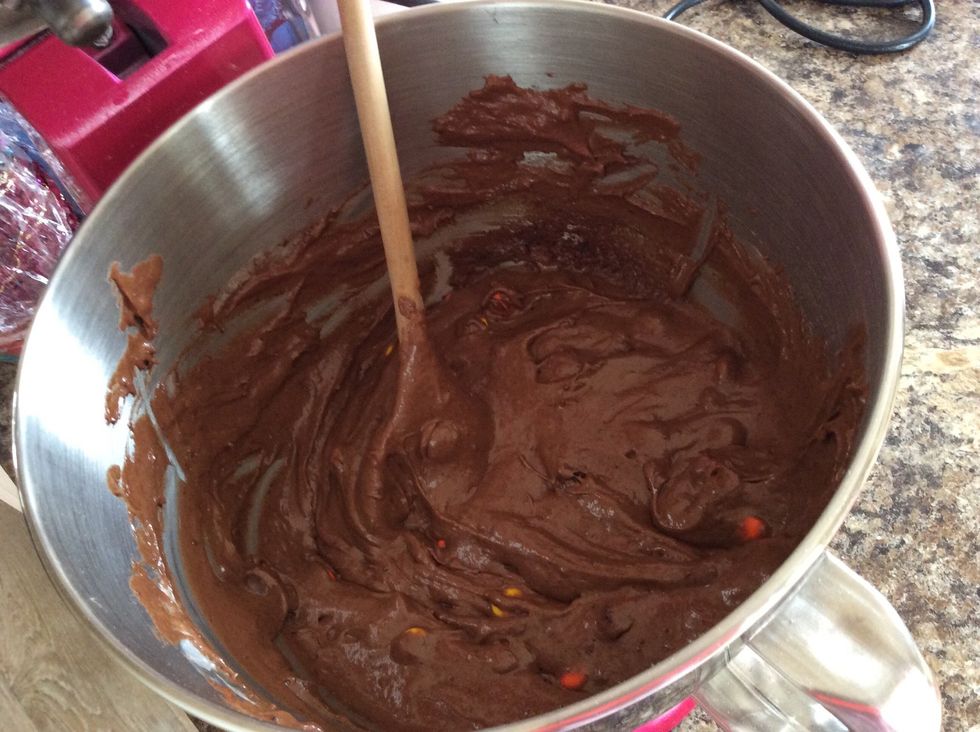 Add in the rest of the ingredients for the cake, mix all together then add in the cup of Reeses Pieces. Stir the latter in by hand to avoid crushing them
Spoon into your chosen cupcake cases. Fill about 3/4.
Cook for approximately 15-20 minutes however keep an eye on them as all cookers vary. They are ready when a skewer inserted into them comes out clean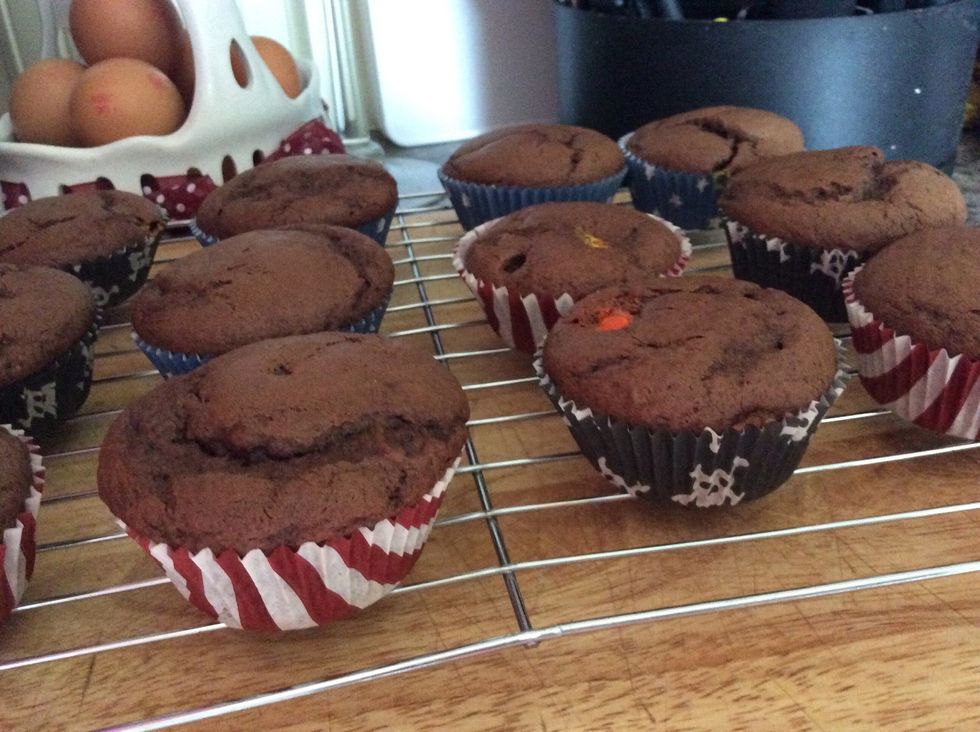 Let cool on a baking tray when you take them out of the oven.
Prepare the butter cream by beating together the softened butter and peanut butter and milk. Add in the vanilla extract and 1 cup of icing sugar. Beat. Add more icing sugar until desired consistency.
Pipe onto the cupcakes in your desired pattern.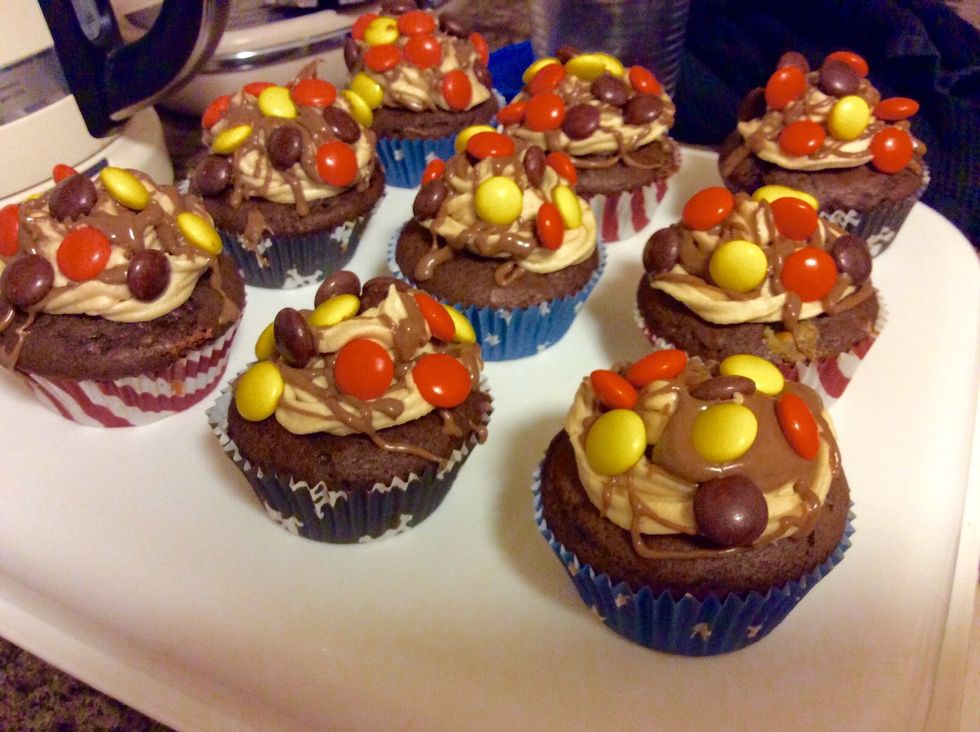 Make the ganache by melting together 1/4 cup chocolate chips and 1/2 cup smooth peanut butter to drizzle on top of your buttercream. Then top with some extra Reeses Pieces as decoration
For the cupcake mix:
2.0c Reeses Pieces
2.0c Flour
0.0tsp Salt
1.0c Granulated or caster sugar
0.0c Cocoa powder
2.0tsp Baking powder
1.0tsp Bicarbonate of soda
5.0Tbsp Butter
3.0 Eggs
0.0c Vegetable oil
0.0c Buttermilk
0.0c Sour cream
2.0tsp Vanilla extract
For the peanut butter buttercream:
0.0c Butter
0.0c Smooth peanut butter
2.0tsp Vanilla extract
0.0c Milk
2-3 cups of icing sugar
Peanut Butter ganache:
0.0c Chocolate chips
0.0c Smooth peanut butter
Extra Reeses Pieces for decoration