Preheat oven to 350 degrees. Mix Cake Mix, Pudding Mix, Oil, Eggs, and Water.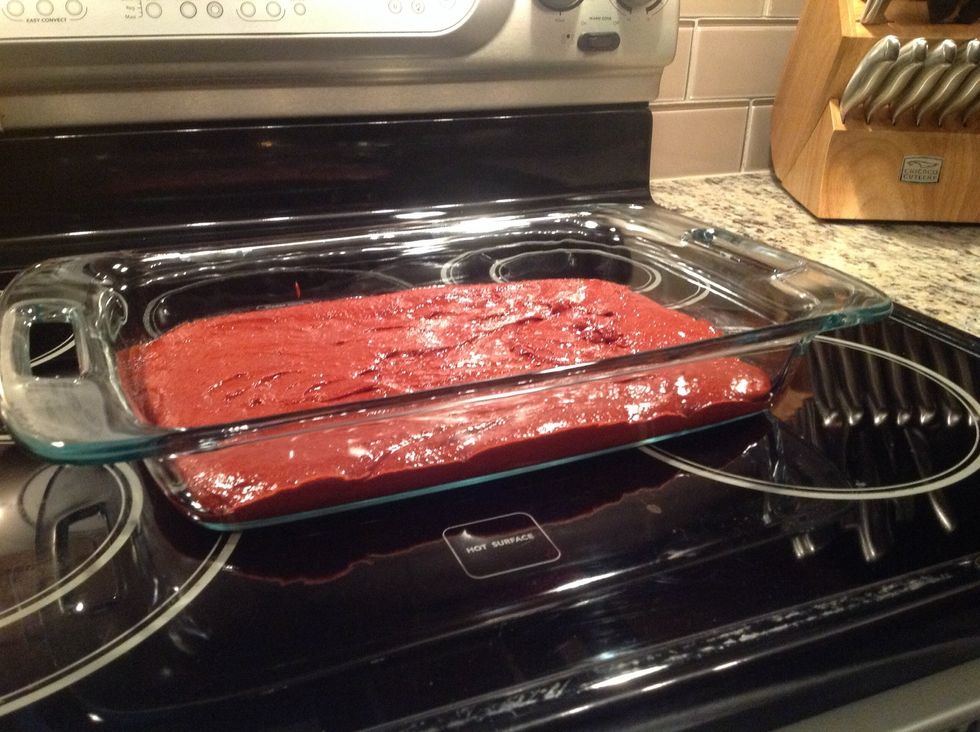 Spread evenly into a 3qt baking pan. Bake until a fork comes out clean. Approximately 18-25 minutes.
While baking, crush the Oreos into a crumble. My method is to use a potato masher.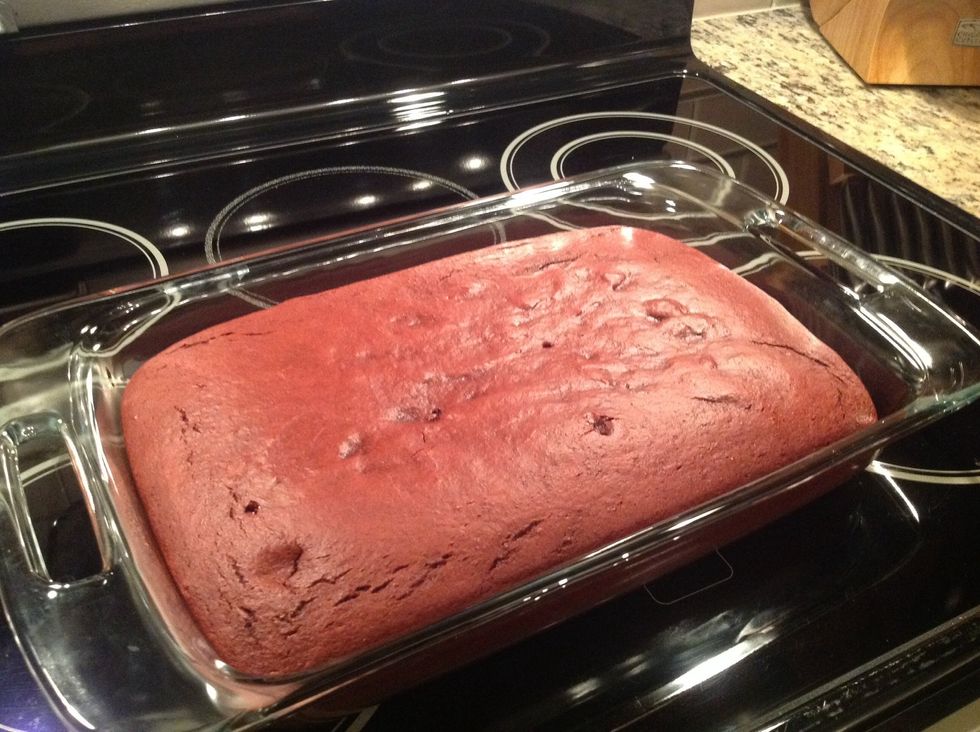 When baked, remove cake and let it cool.
While the cake cools, if possible set another dish on the cake to compress it. Do this during the cooling process. If not, proceed to the next step.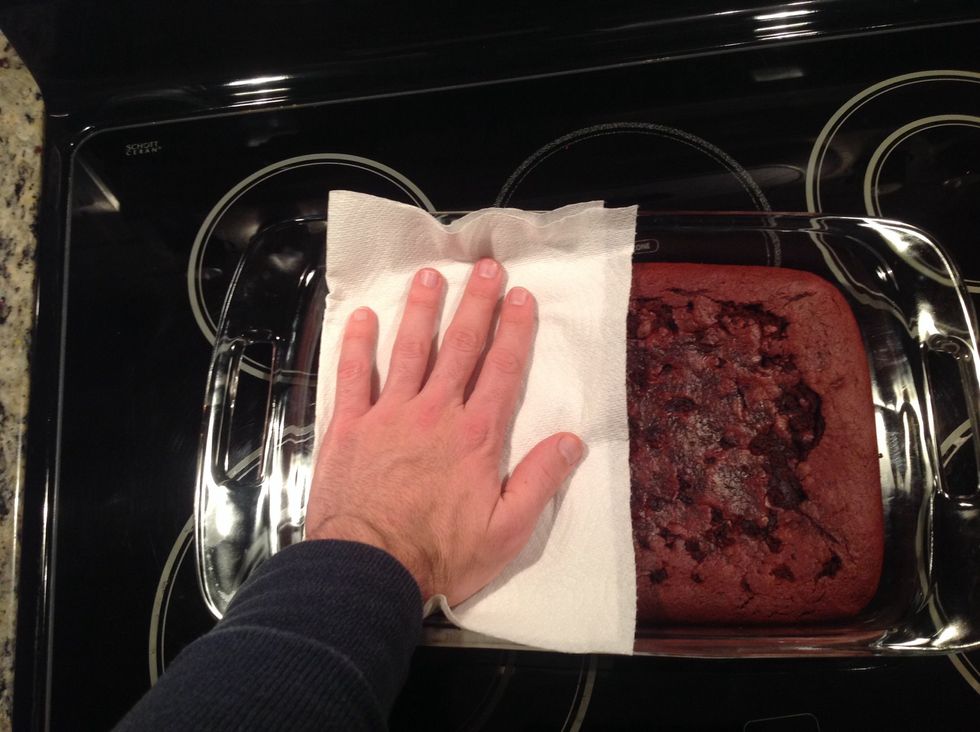 Once cooled, using a paper towel, gently press the cake flat. This brings it into a thick cake state.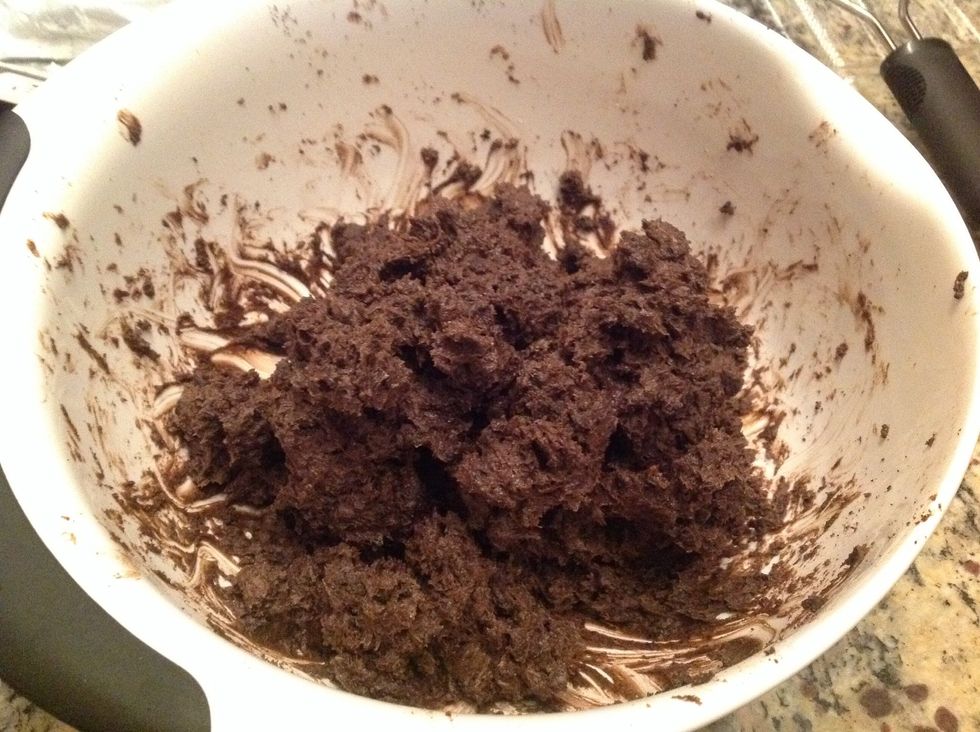 Mix the cream cheese in thoroughly. Easiest method is to fold it in constantly with CLEAN hands and forearms. If this will be left out for a while, refrigerate it due to the cream cheese.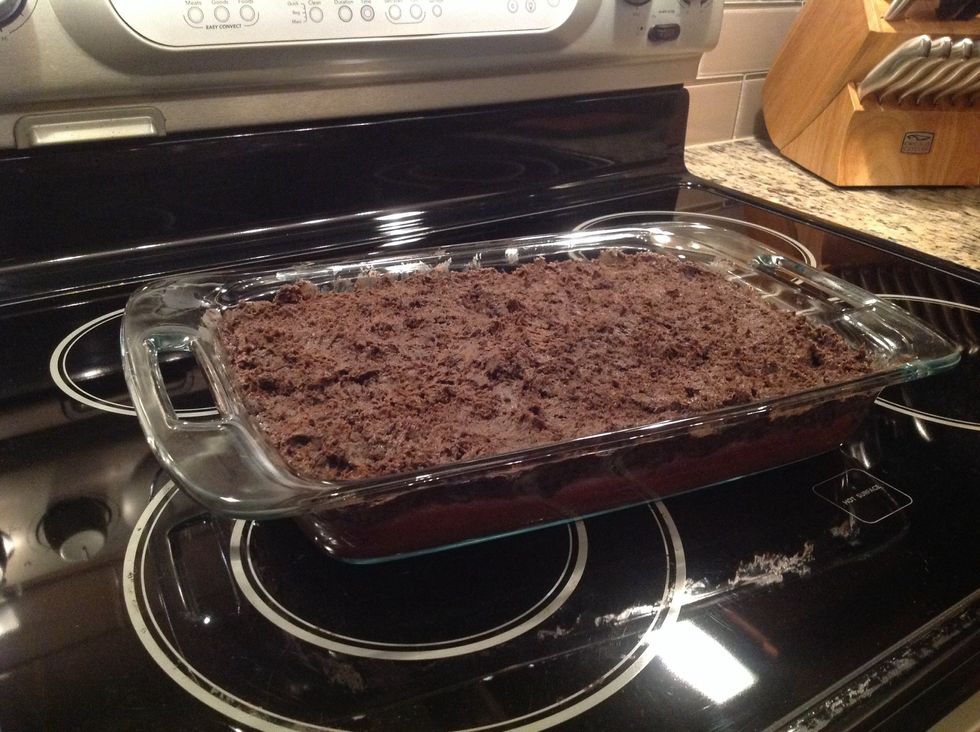 Evenly spread the Oreo mix on top. Easiest by using your hands. Place in fridge until ready for final step.
On medium-high heat, melt 3/4th of the bag of chocolate while constants stirring. Note for next step: a thin layer of chocolate is the best. Thicker makes it hard to break with a fork.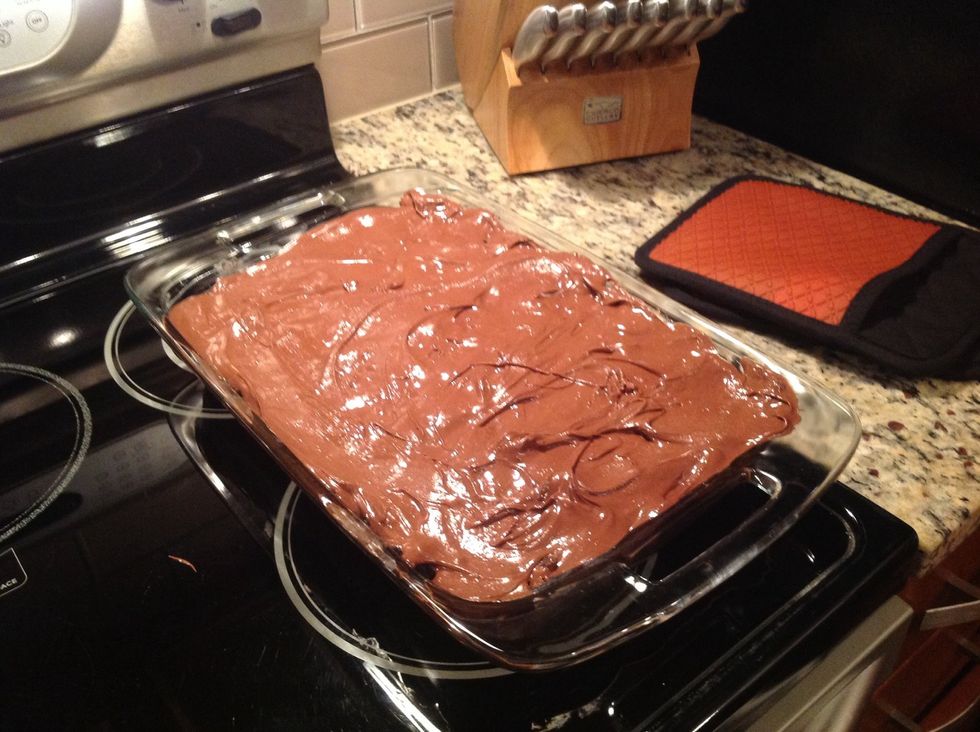 Evenly spread the melted chocolate onto the cake. As soon as possible, rinse the pot and spoon while the chocolate comes off easily.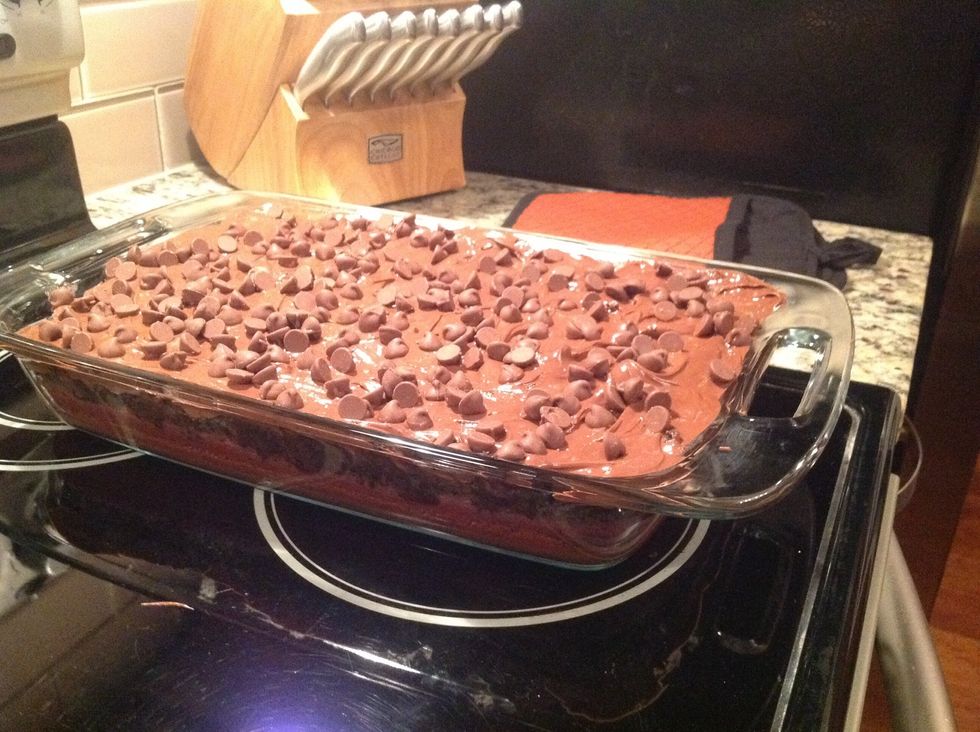 Finally, sprinkle on the remaining chocolate chips and then refrigerate for one hour before serving. Keep cold until served due to cream cheese.
1.0 Red Velvet Cake Mix (~15oz)
1.0lb Chocolate Chips
1.0 Instant Chocolate Pudding Mix (2oz)
1.0 Package of Oreos (not double stuffed)
8.0oz Cream Cheese
4.0 Eggs
1/2c Canola Oil
1.0c Water