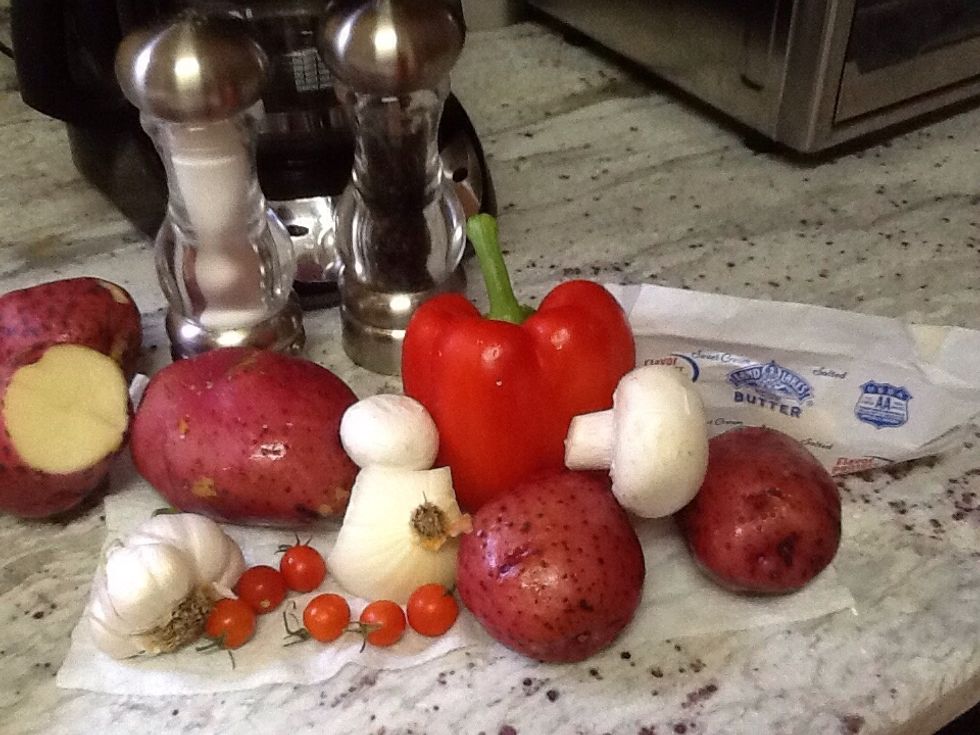 Gather ingredients. Red or small white potatoes can be used. This time, I also tossed in some cherry tomatoes fresh out of the garden.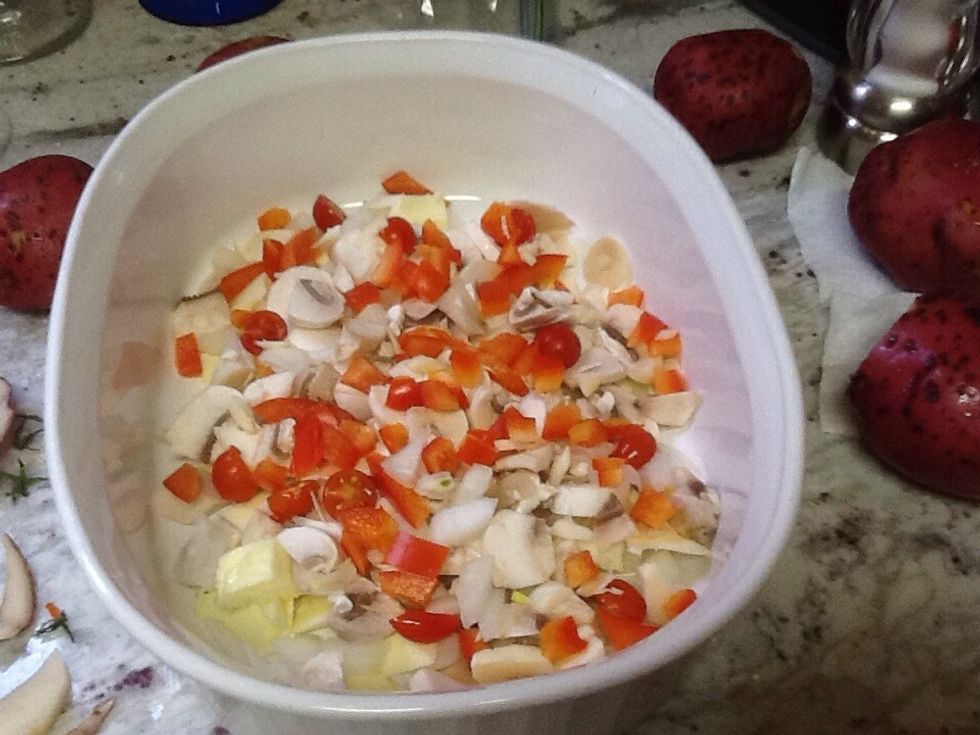 Layer in baking dish: half stick butter cut up, diced red pepper, sliced onion, sliced mushroom, chopped garlic clove, sliced tomatoes. Use 1/2 to 1 cup of each veggie, based on your preference.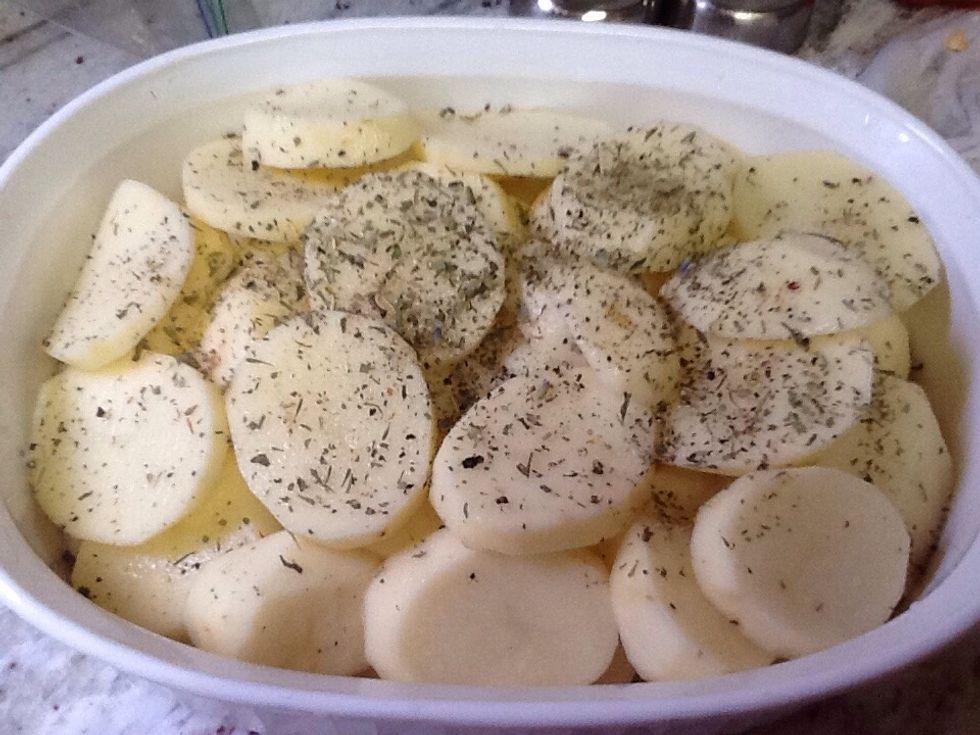 Cut potatoes and lay on top of veggies. Potatoes can be either peeled or unpeeled. Dot remaining butter on top. Sprinkle salt, pepper and herbs to taste. I used oregano, thyme and a little rosemary.
Bake in a 350 degree oven until potatoes soften and turn golden brown, about 40-50 minutes. If desired, add bacon bits and shredded cheese to melt on top in last few minutes of cooking.
6 medium potatoes
Red pepper
Mushrooms
Sweet onion
Garlic
1 stick salted real butter
Corning or other non stick baking dish
Salt pepper and herbs