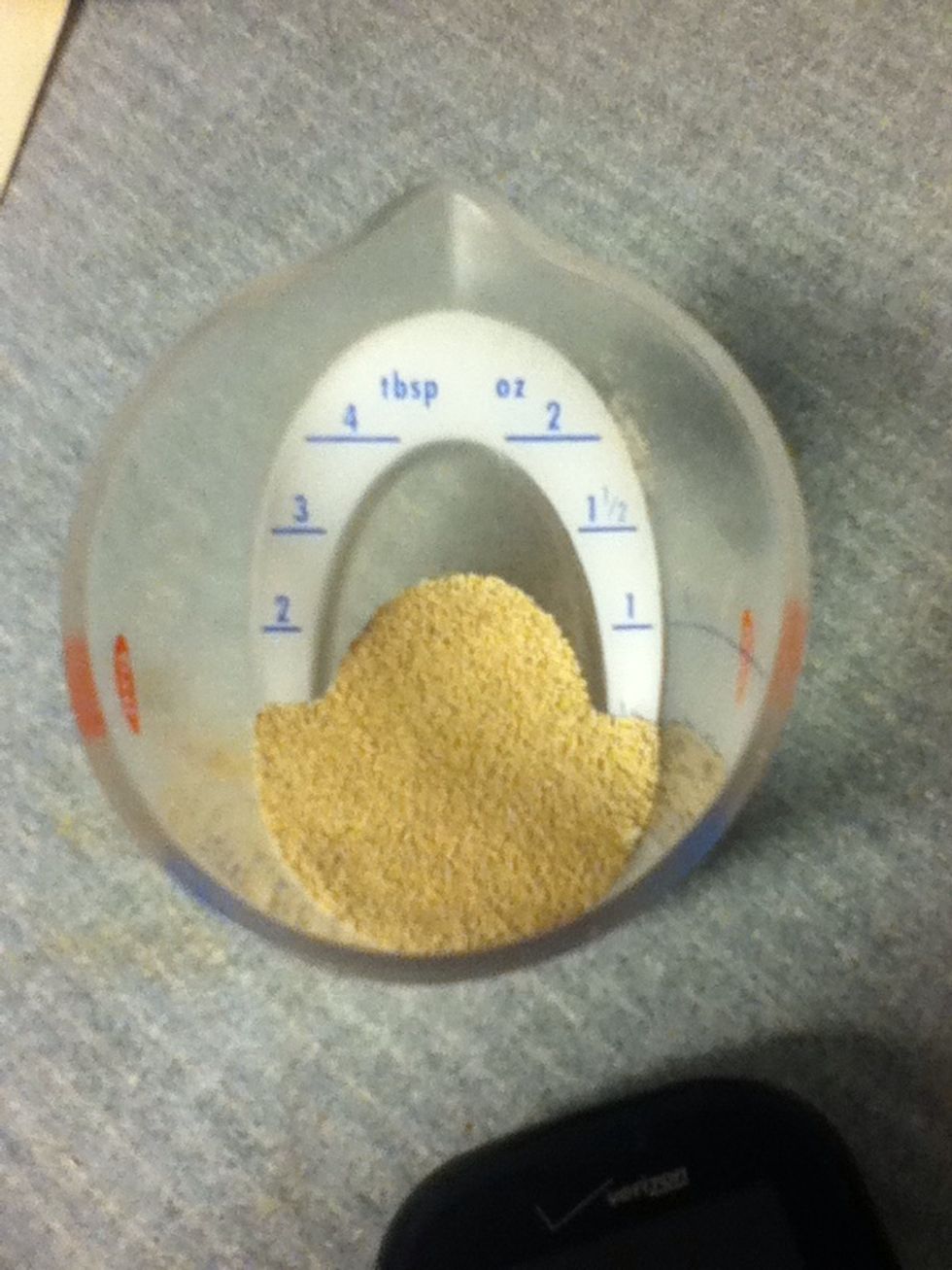 Measure yeast, unless you have packets.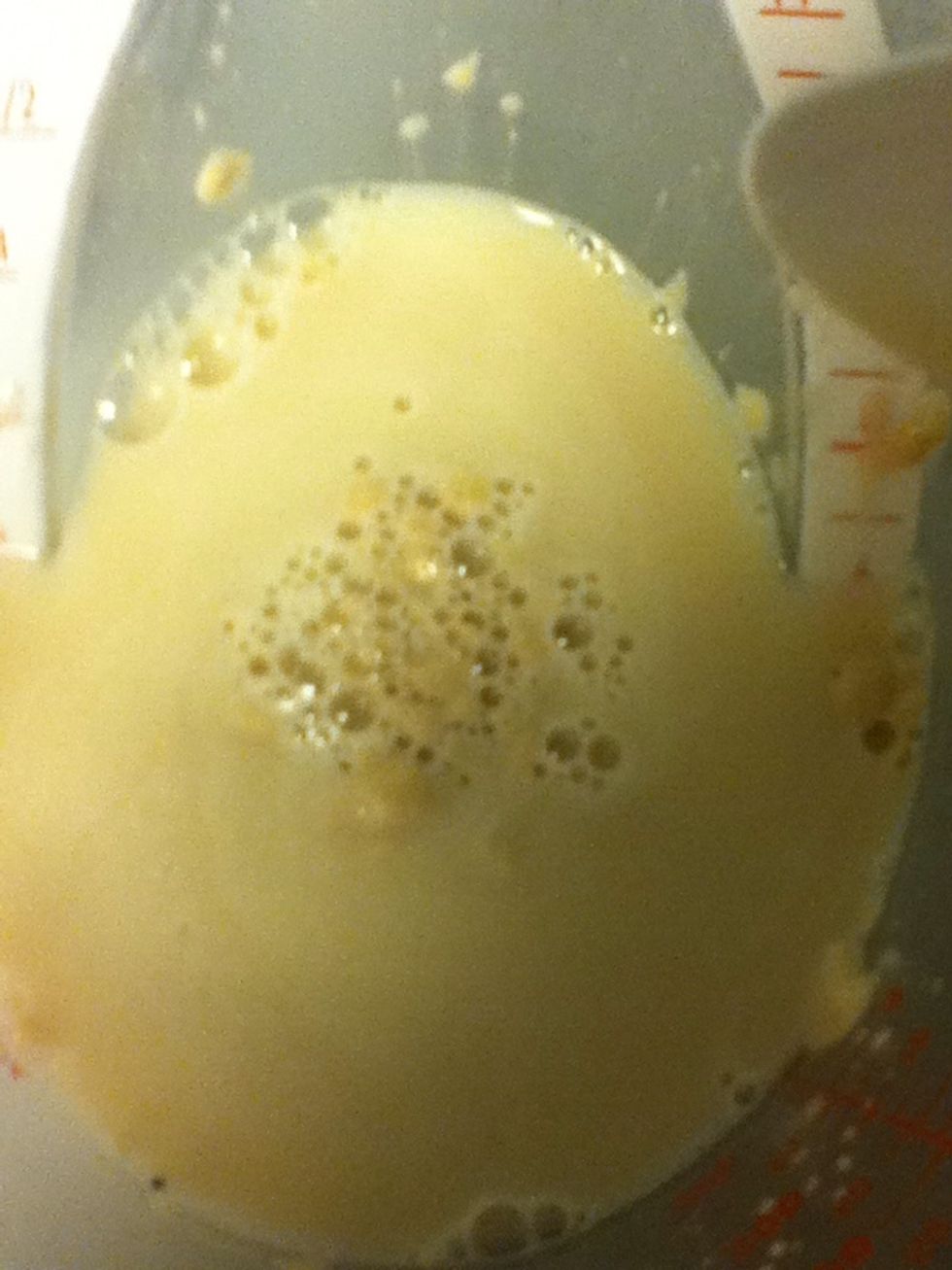 Dissolve in 3/4 warm water.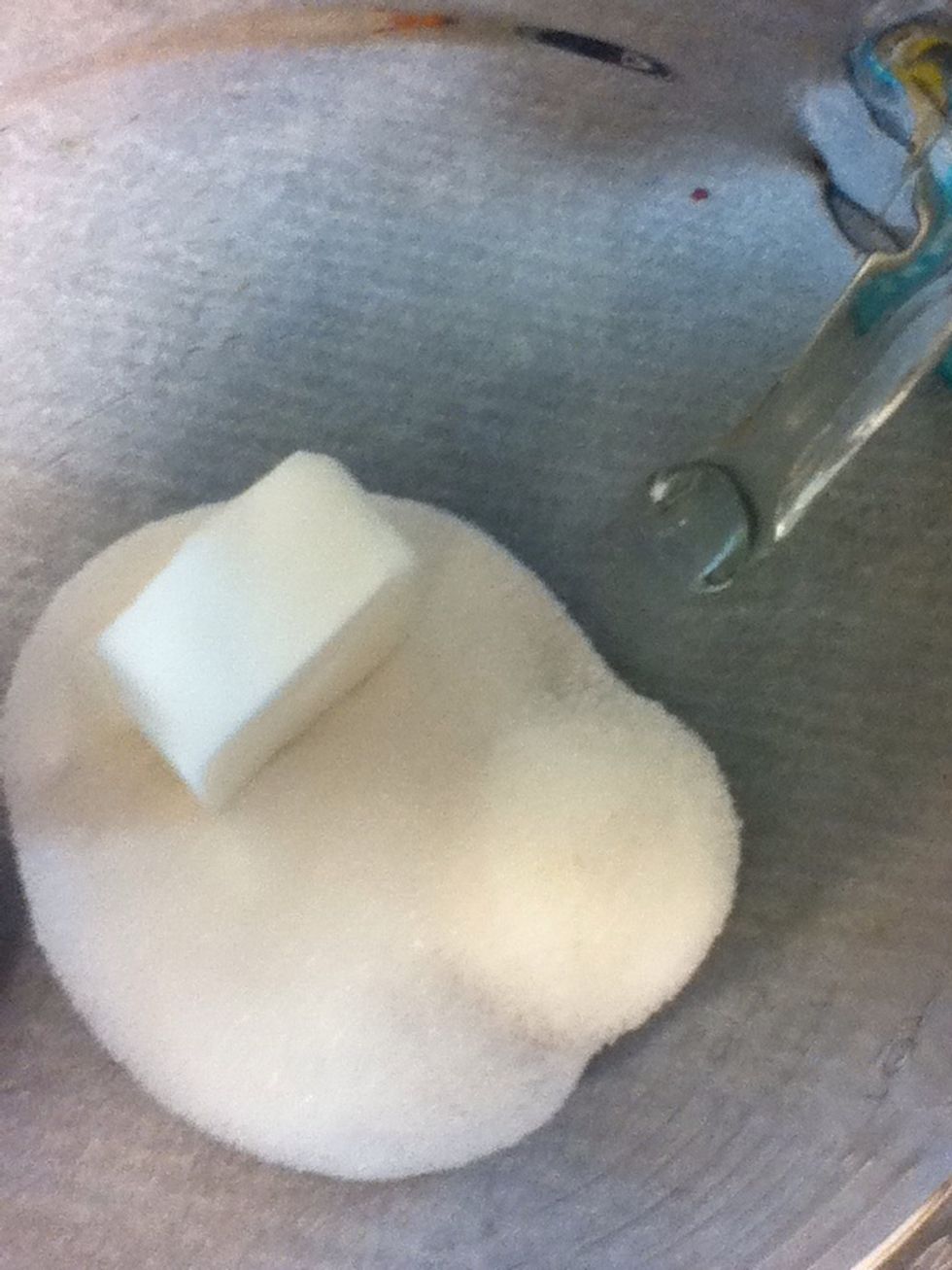 Put sugar, shortening and salt in bowl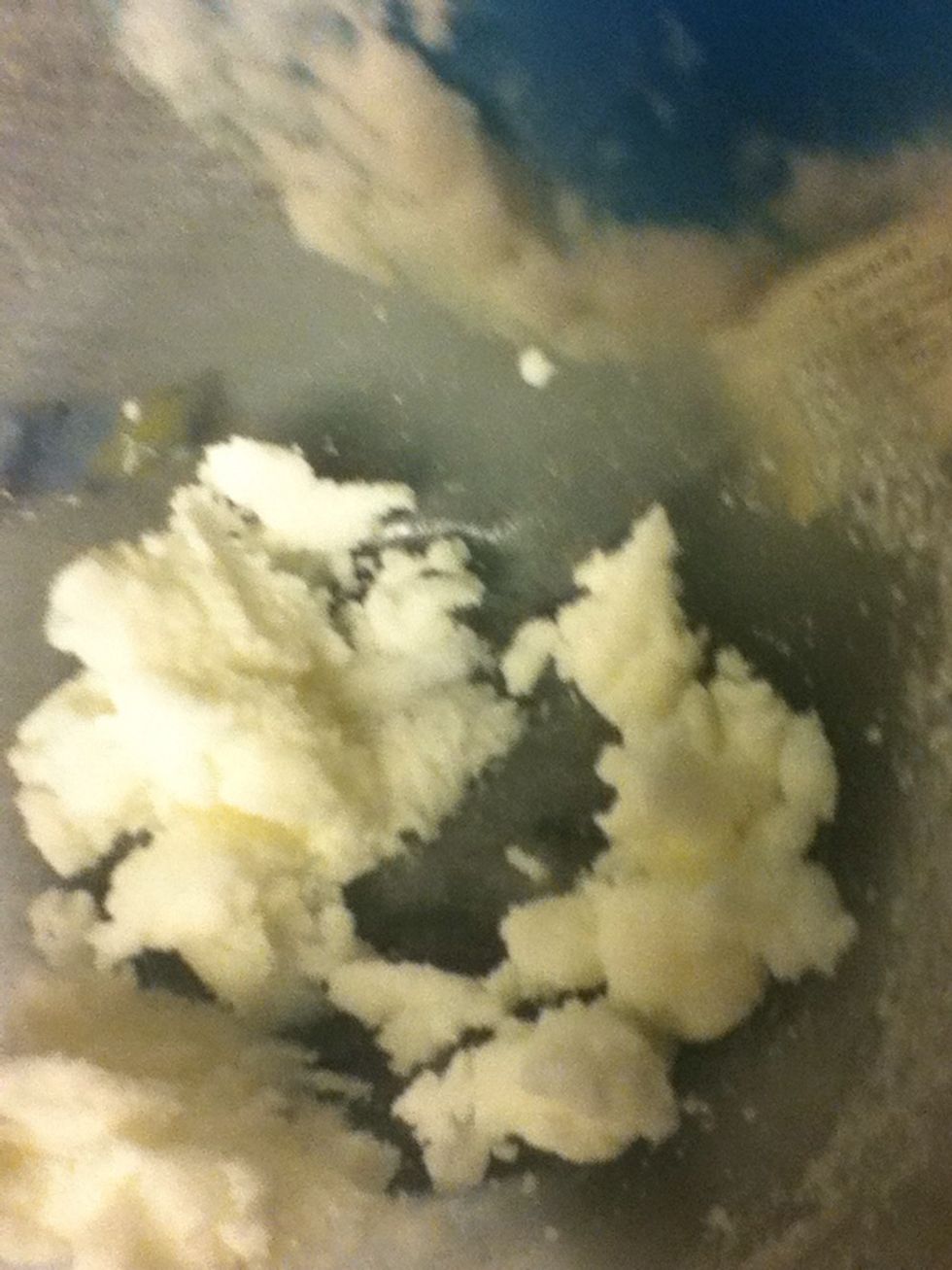 Mix it together. Then add 2 2/3 c water, yeast, and 5c's flour.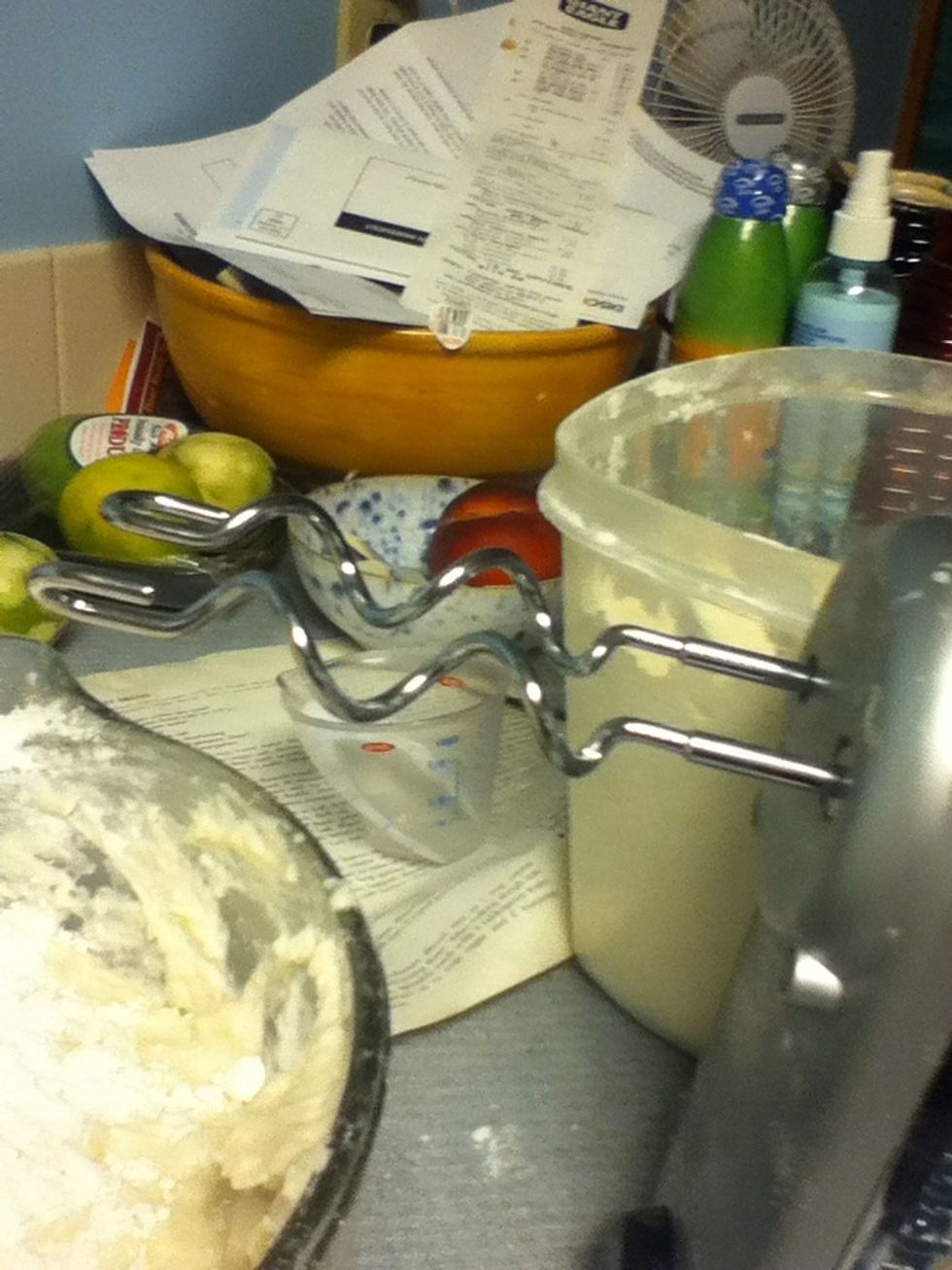 If your going to mix it, use these attachment. I use my hands or a spoon.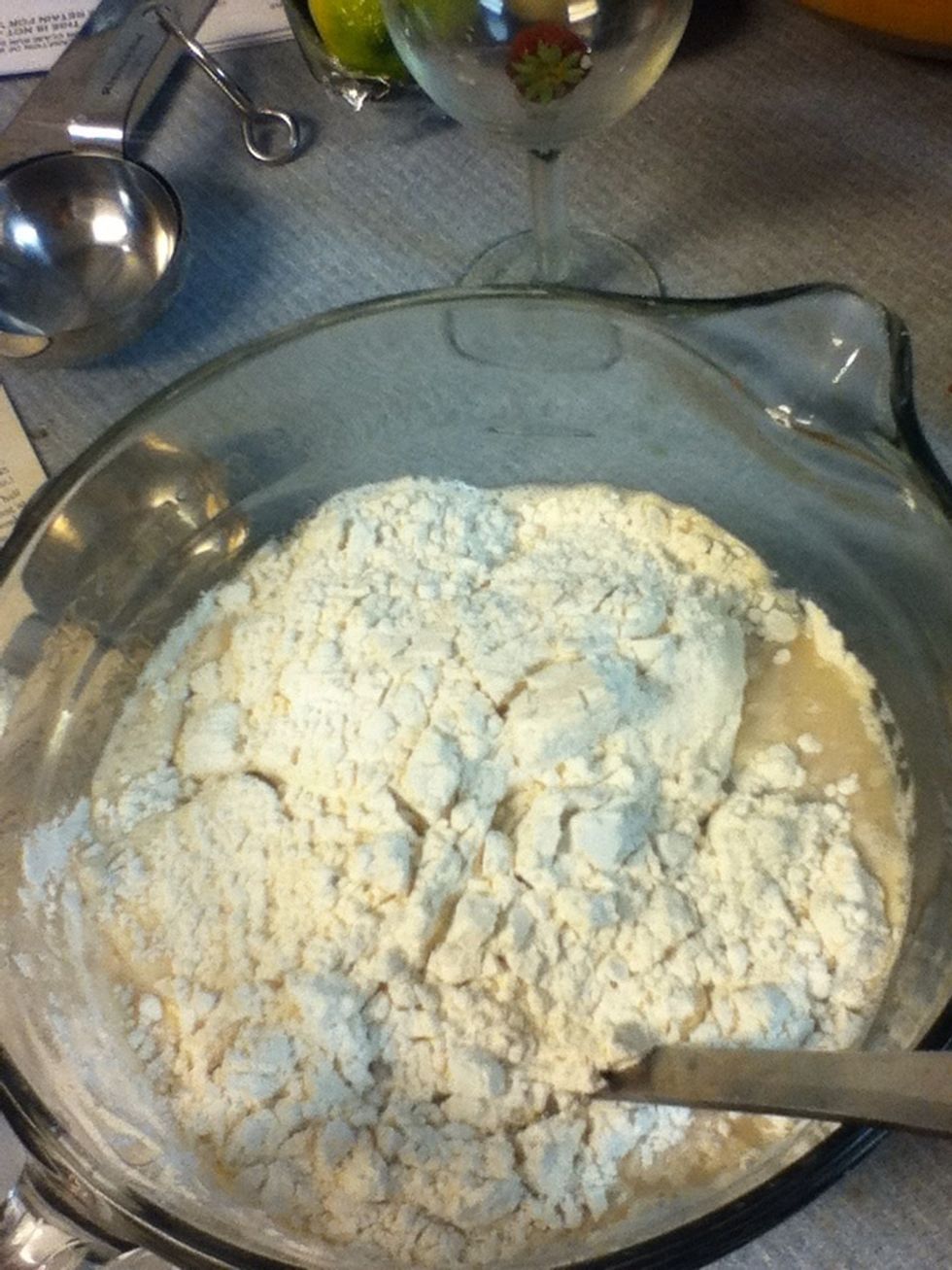 Add 5 cups of the flour.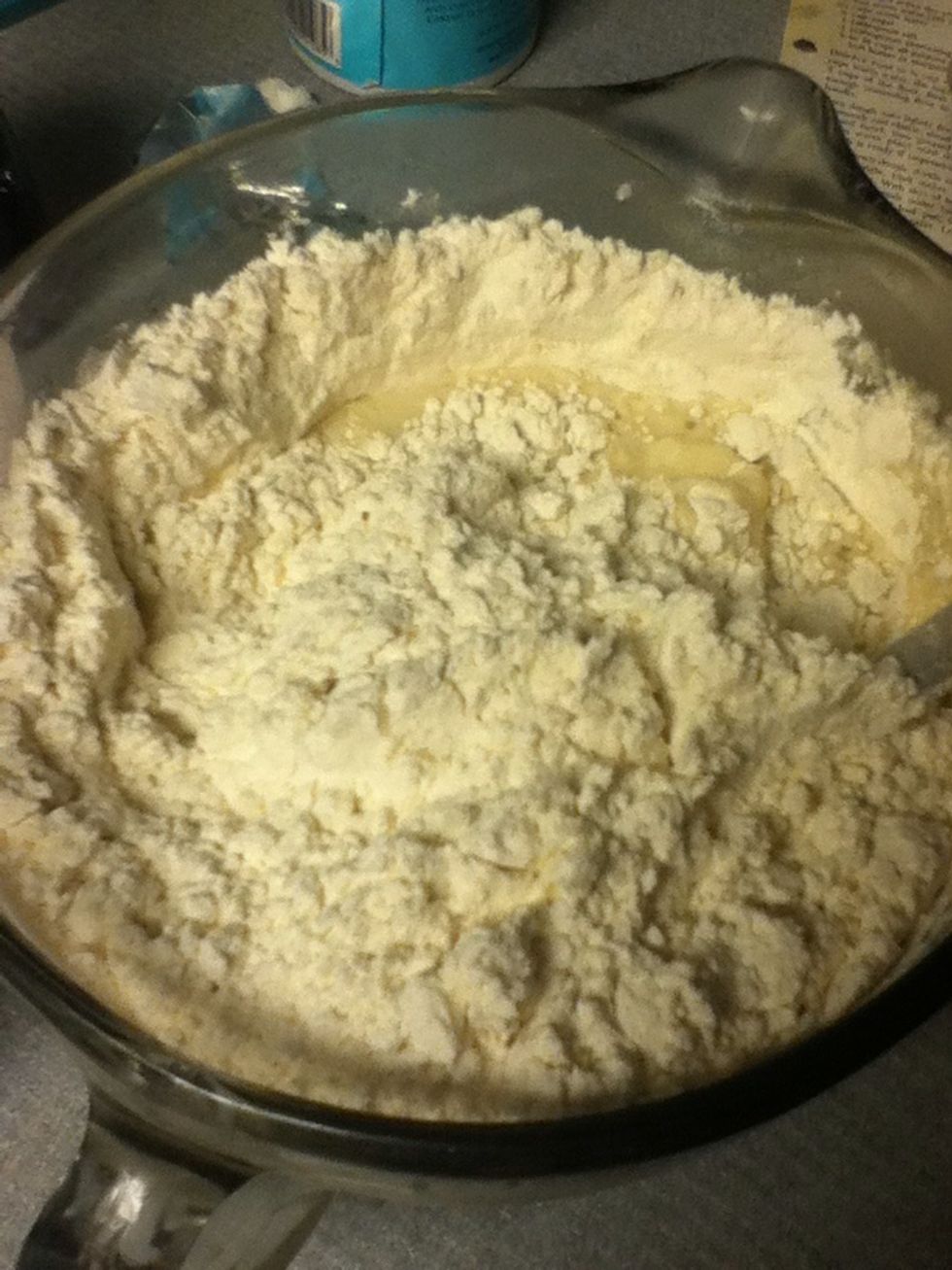 After the 5 cups continue to add (mine usually takes about 9) until it looks like.…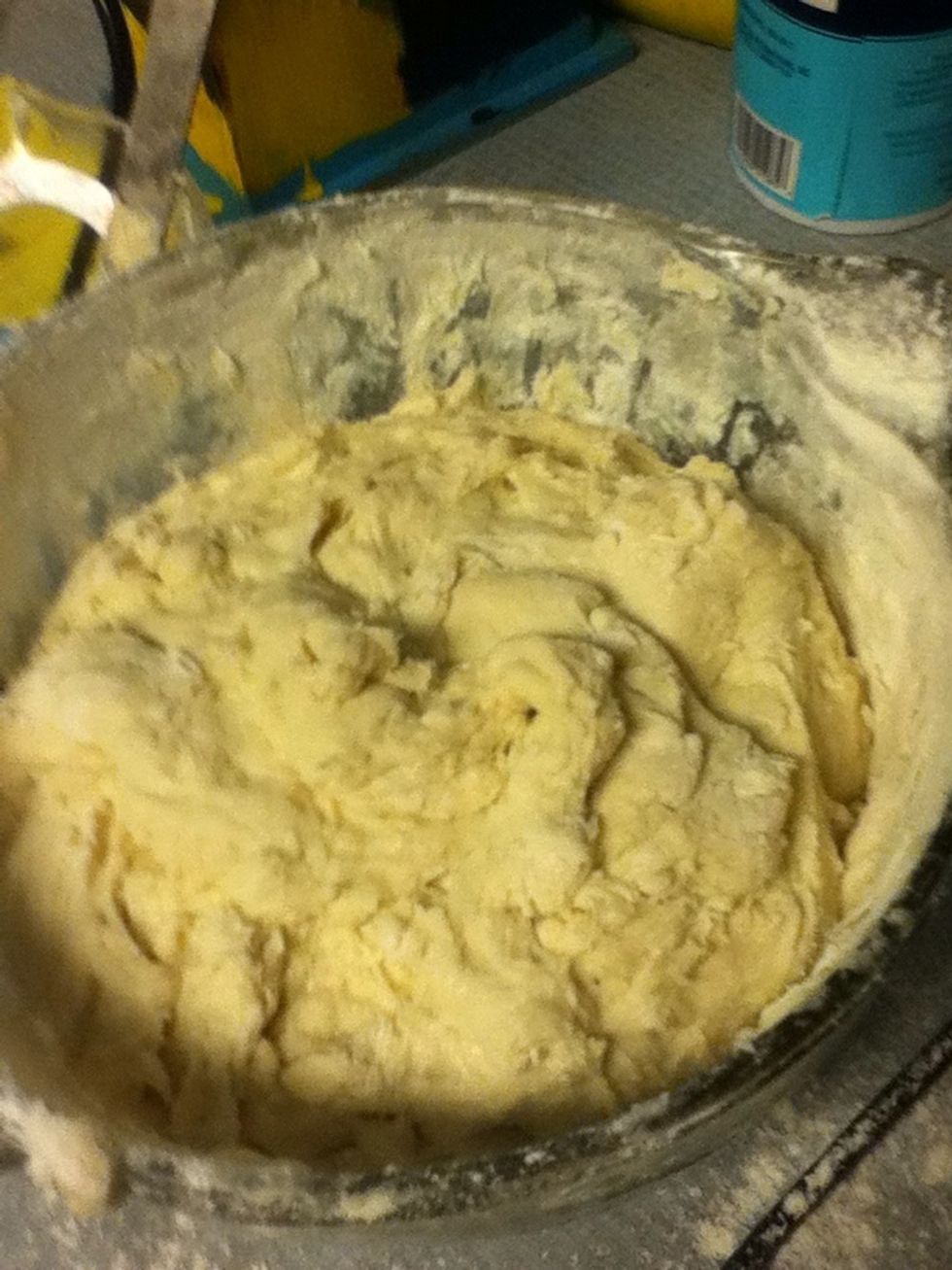 This.
Flour a pastry cloth and throw the dough on it.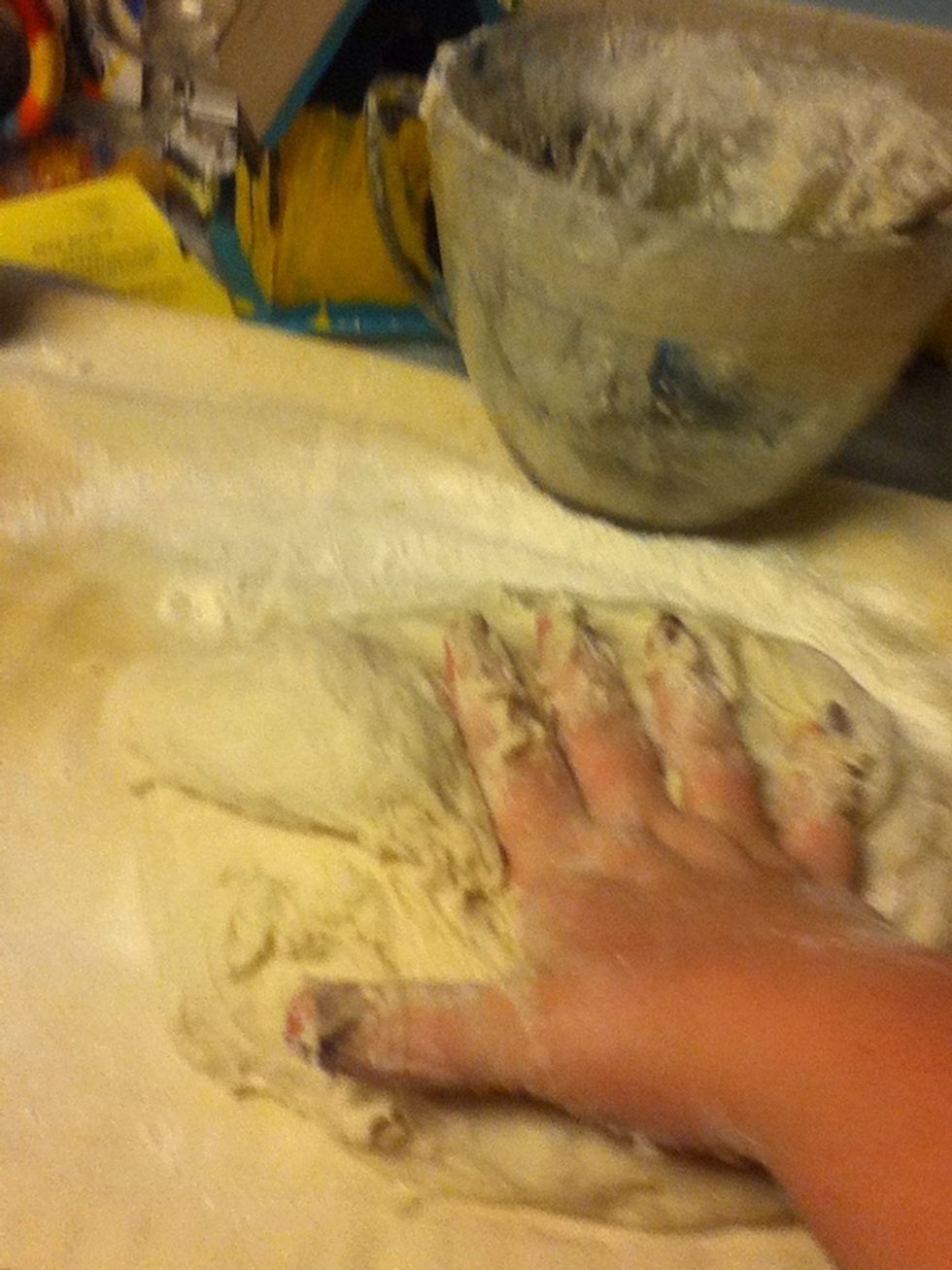 Knead it.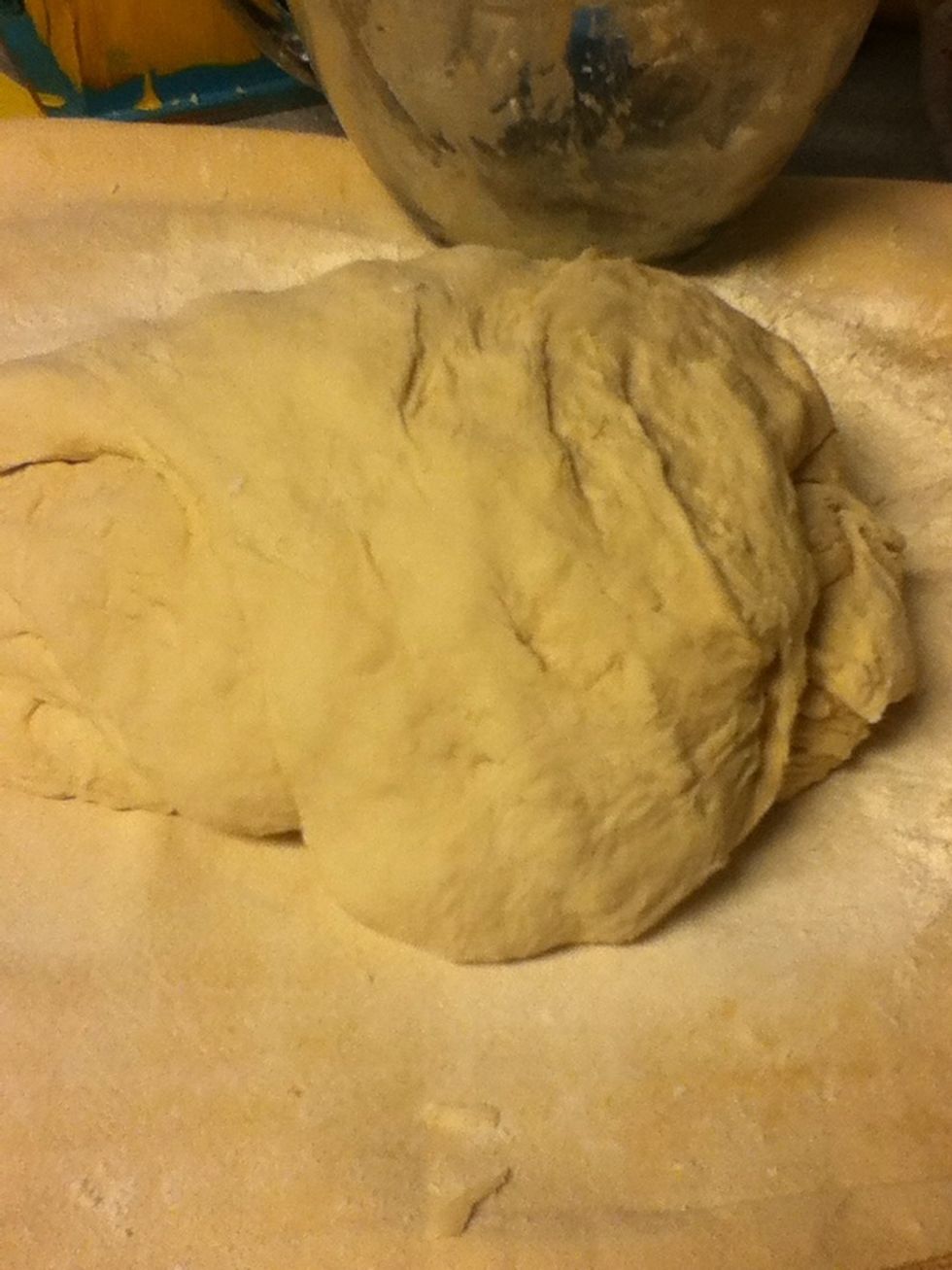 knead it until it is smooth and elastic.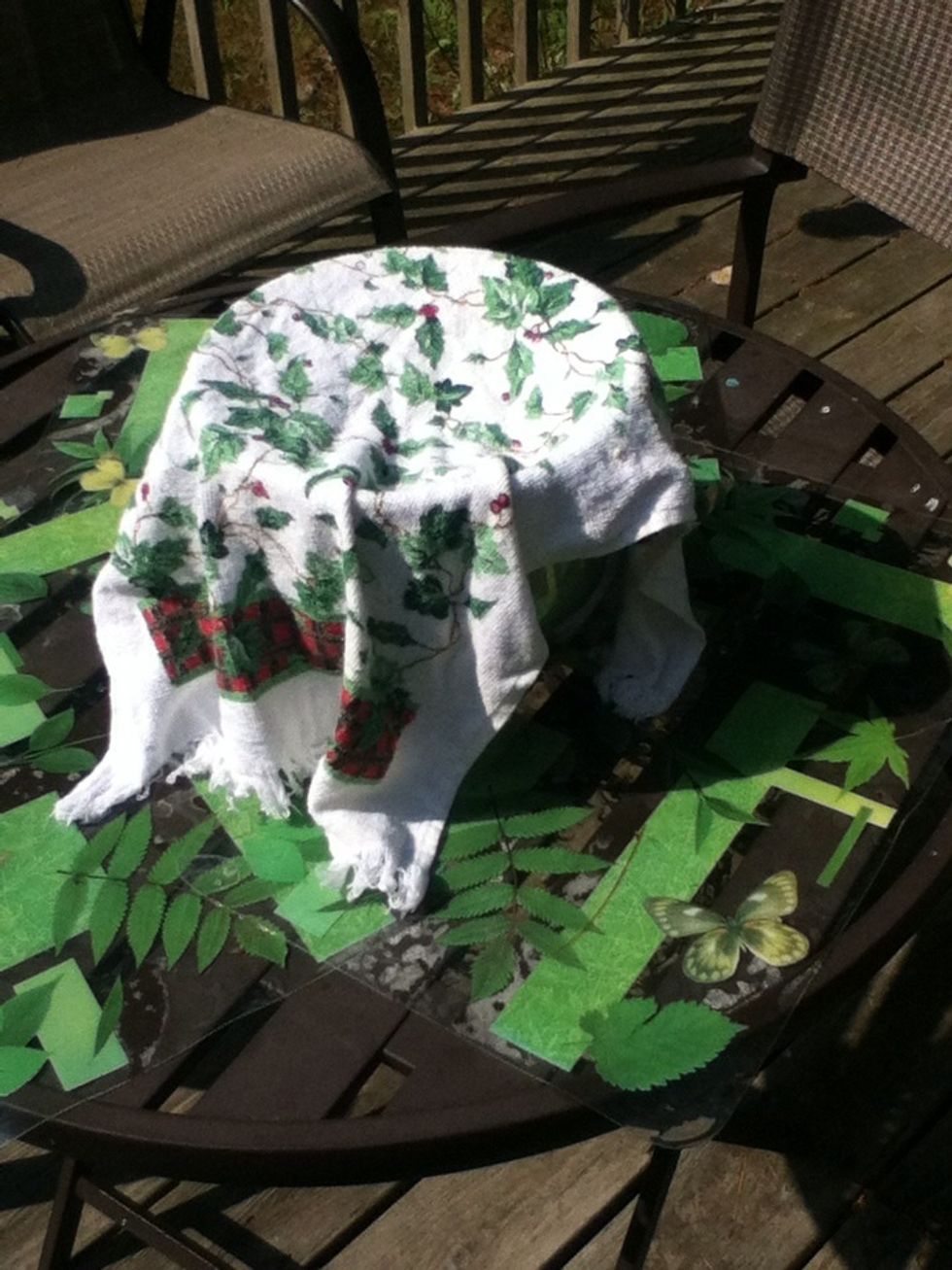 Put it outside or in a warm place for about an hour.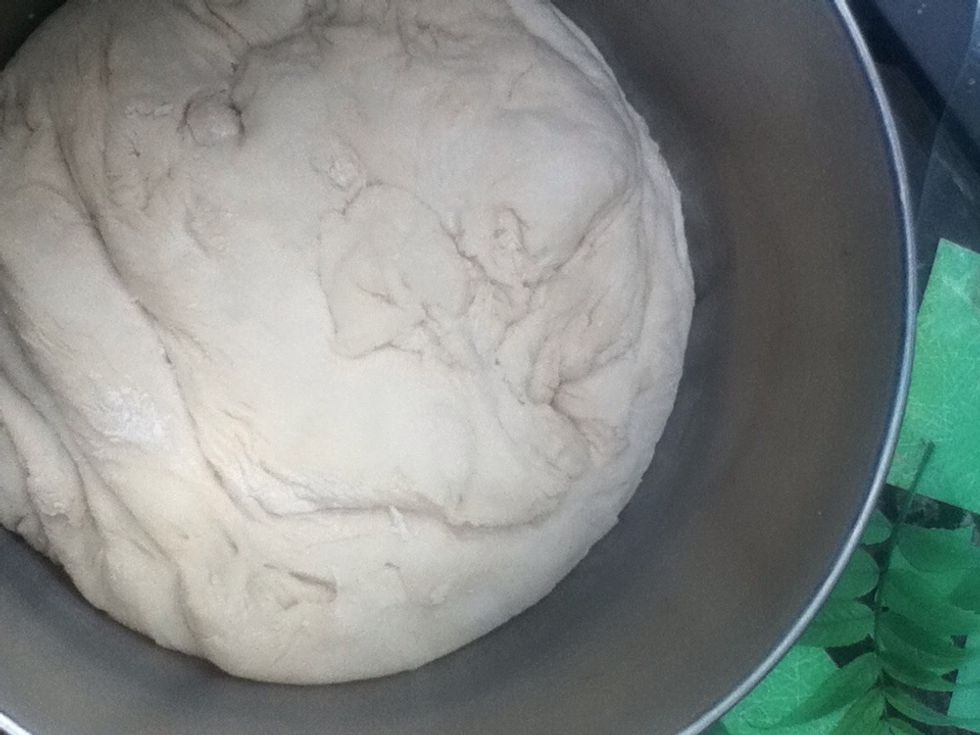 When the dough doubles and you finger it and your indent remains, it is ready.
Punch in down. And put it back on the cloth. DIVIDE it in half.
At this point you can pre heat the oven to 425
Roll it out with a rolling pin or with your hands.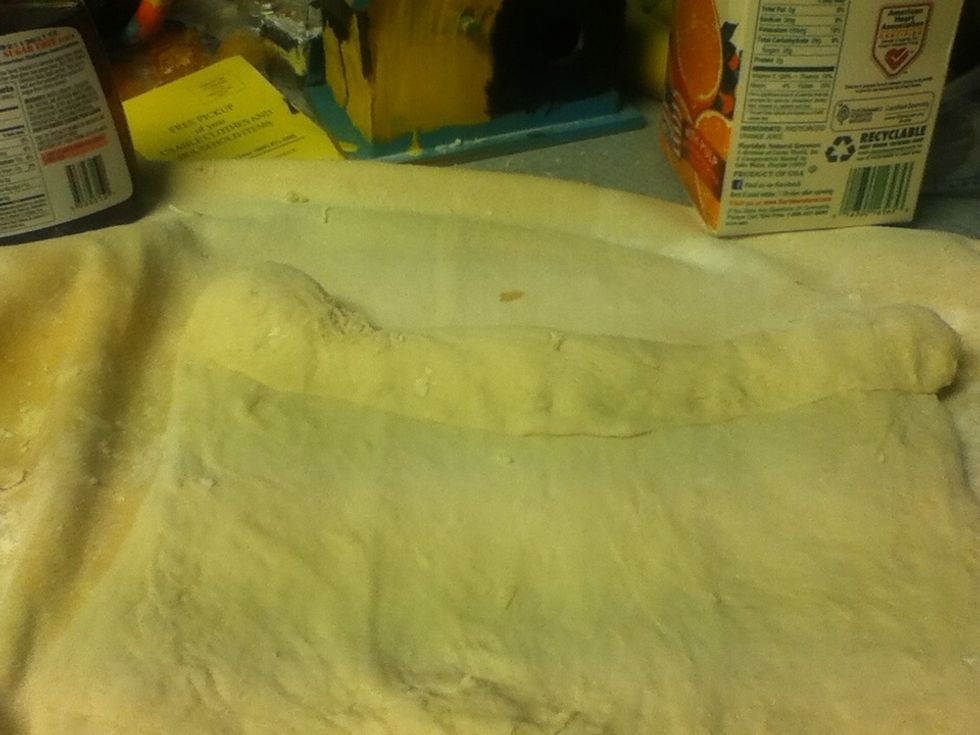 Roll it up pinching down the end.
Once rolled together smush it so it'll fit in the pan.
Grease the pan with butter.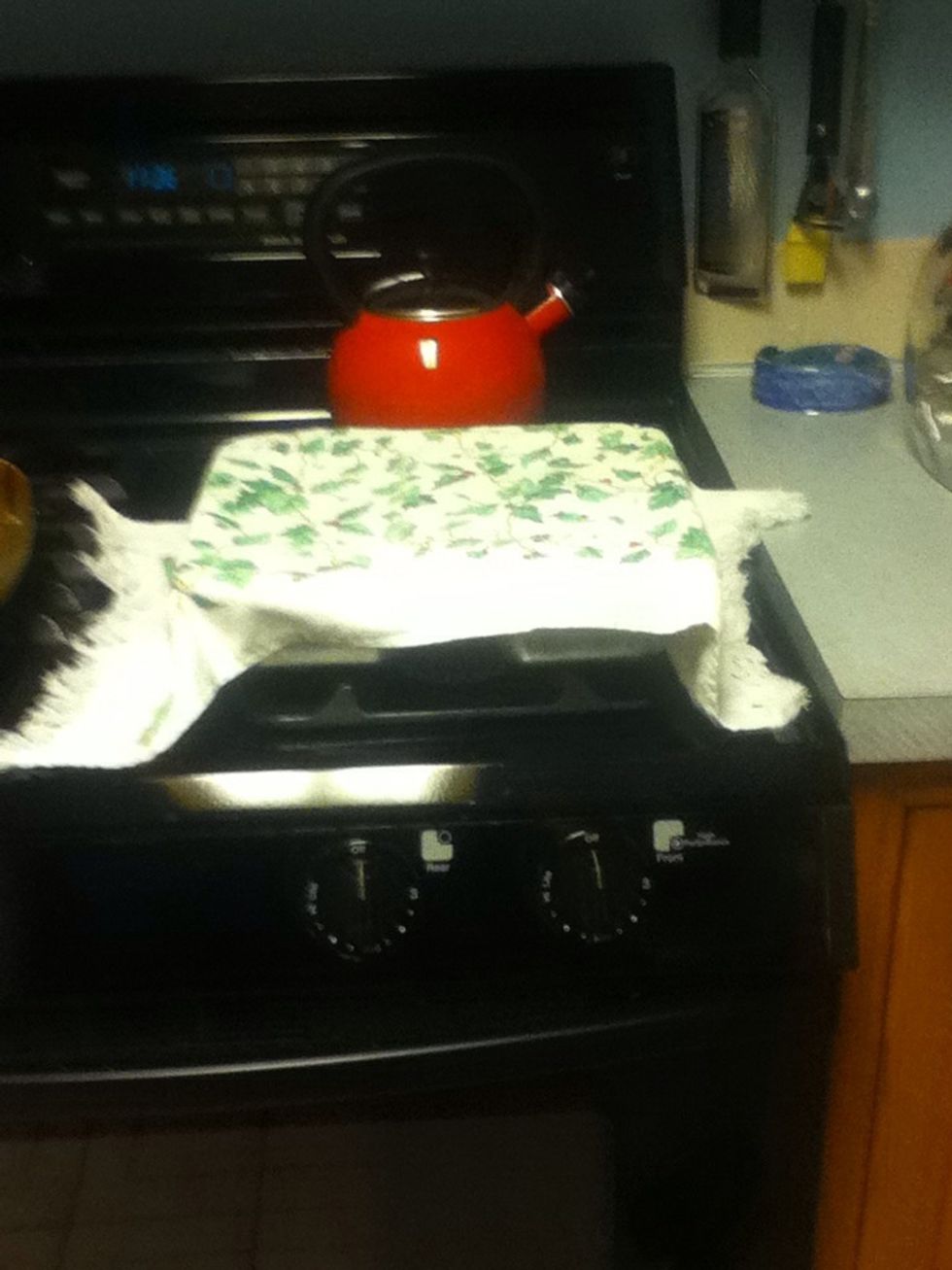 Cover and wait for it to rise again.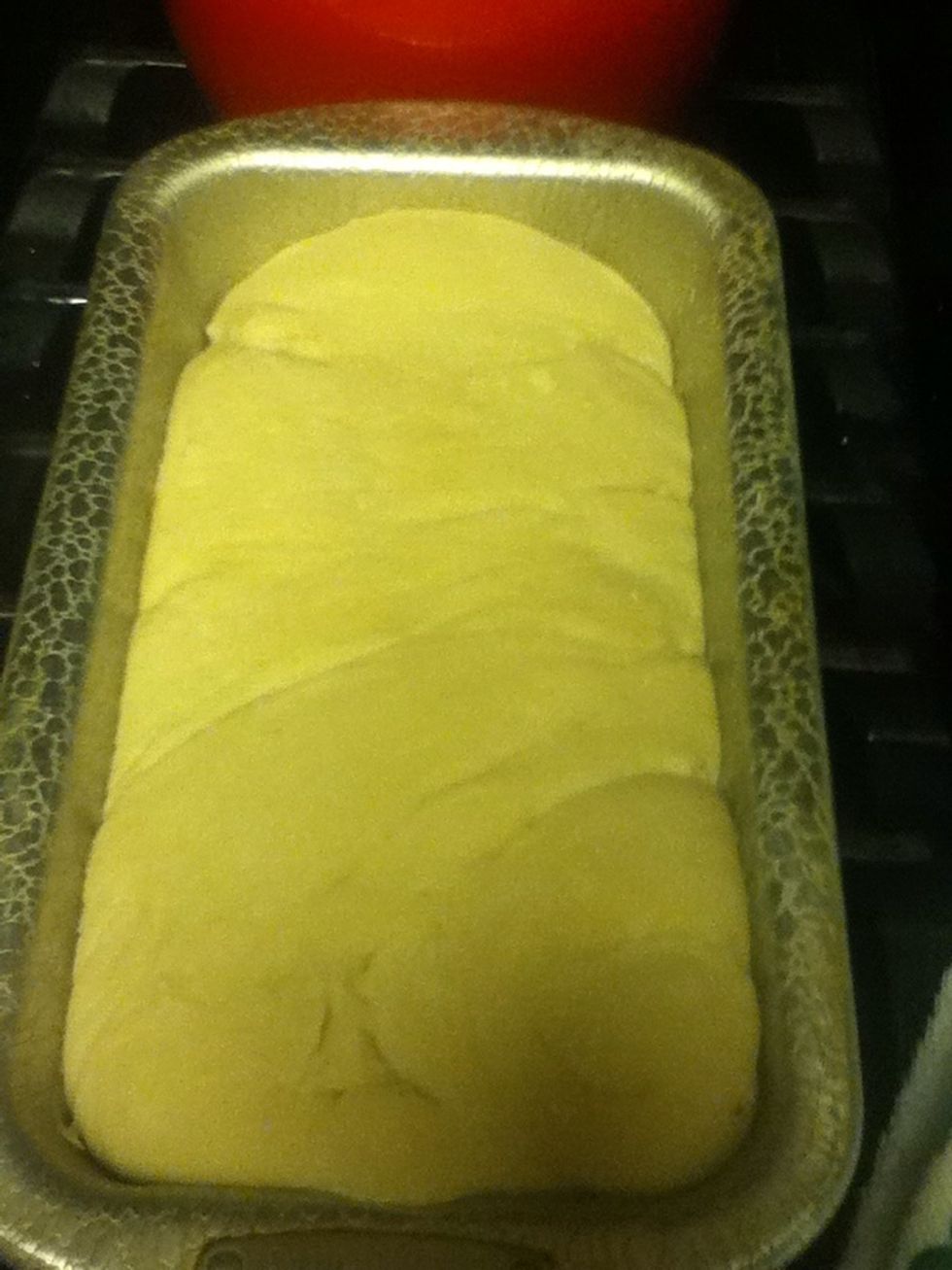 Should have grown a bit. It is now ready for the oven.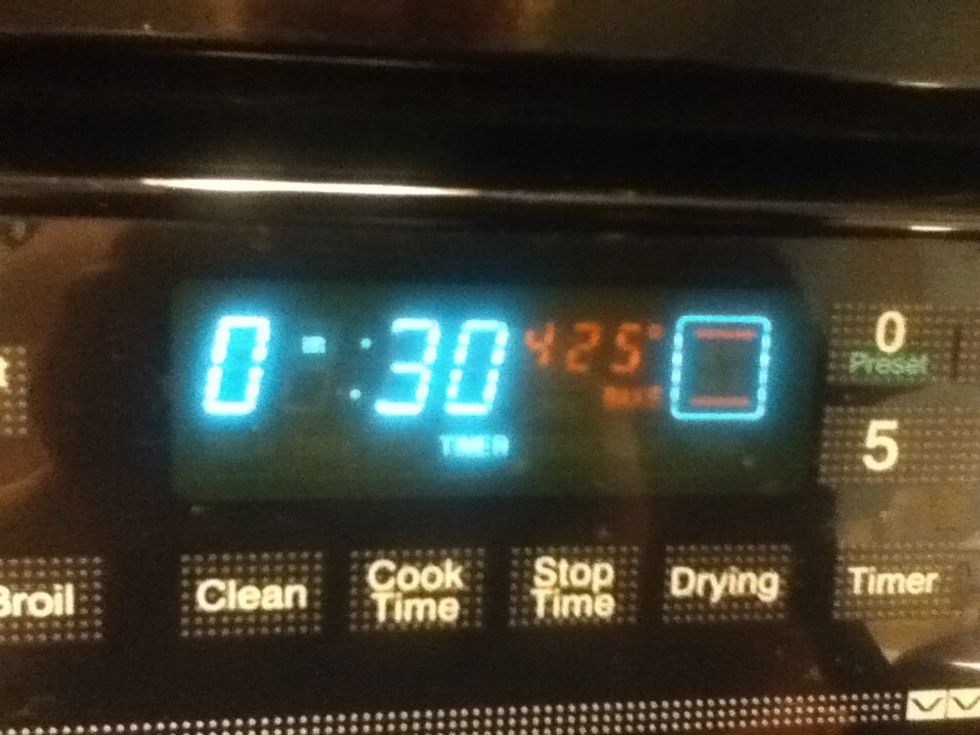 Oven at 425 for 30-35 minutes.
Bam! You see that! It making you wet, I know it is!
2.0 Packages of yeast ( 4.5 tsp)
3/4c Warm water
2/3c Warm water
1/4c Sugar
1.0Tbsp Salt
3.0Tbsp Shortening
9.0c Flour