These delicious, easy to make muffins are ideal for eating any time. Quick and easy recipe that I like to get my grandchildren helping out with. Ingredients make 12 good sized muffins.
5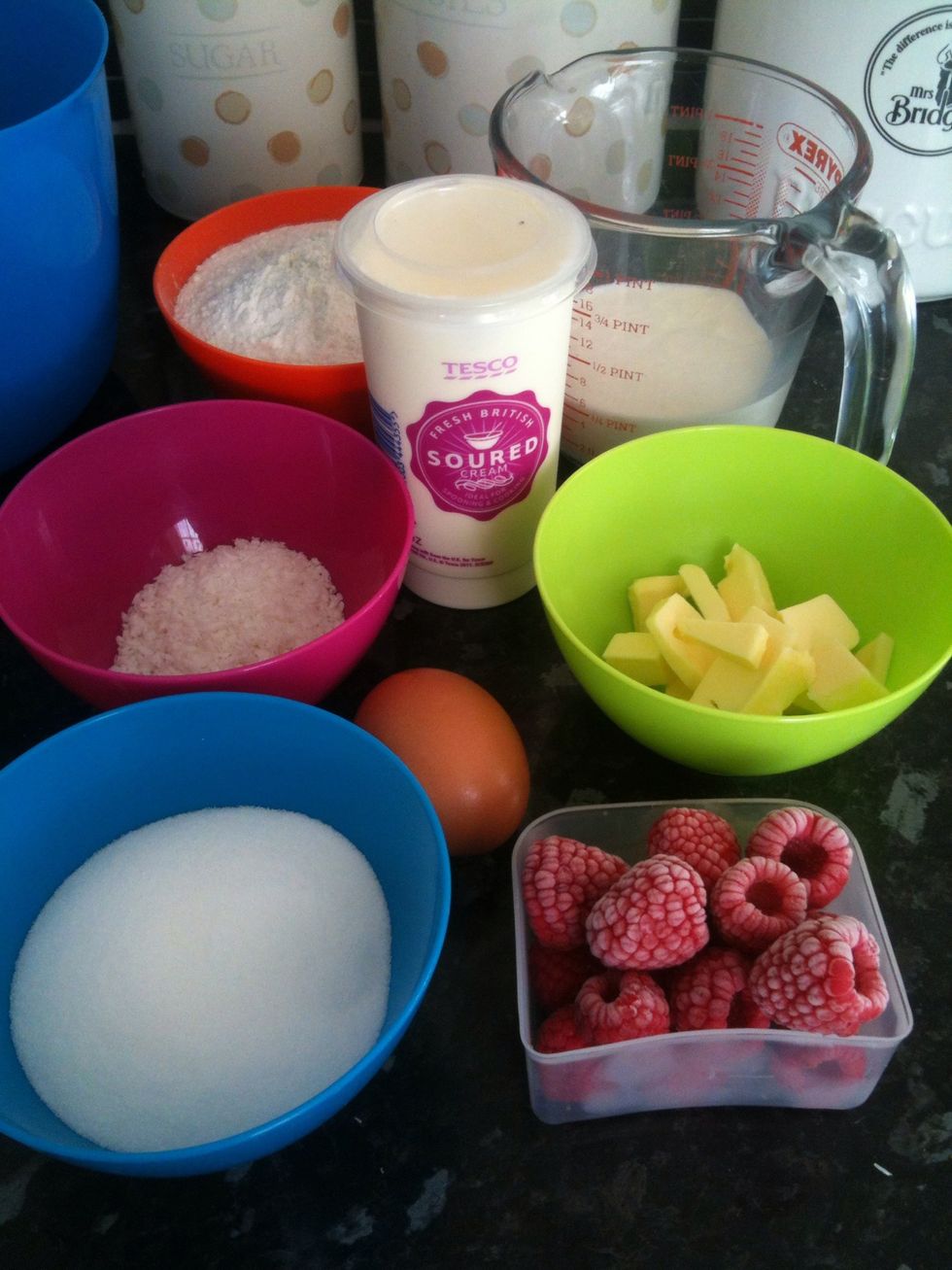 A few simple ingredients.
Prepare oven by positioning shelf so that the top of the muffins are in the middle of the oven and pre-heat to 190 deg C/375 f/Gas mark 5. Line muffin tray with muffin cases or grease the holes.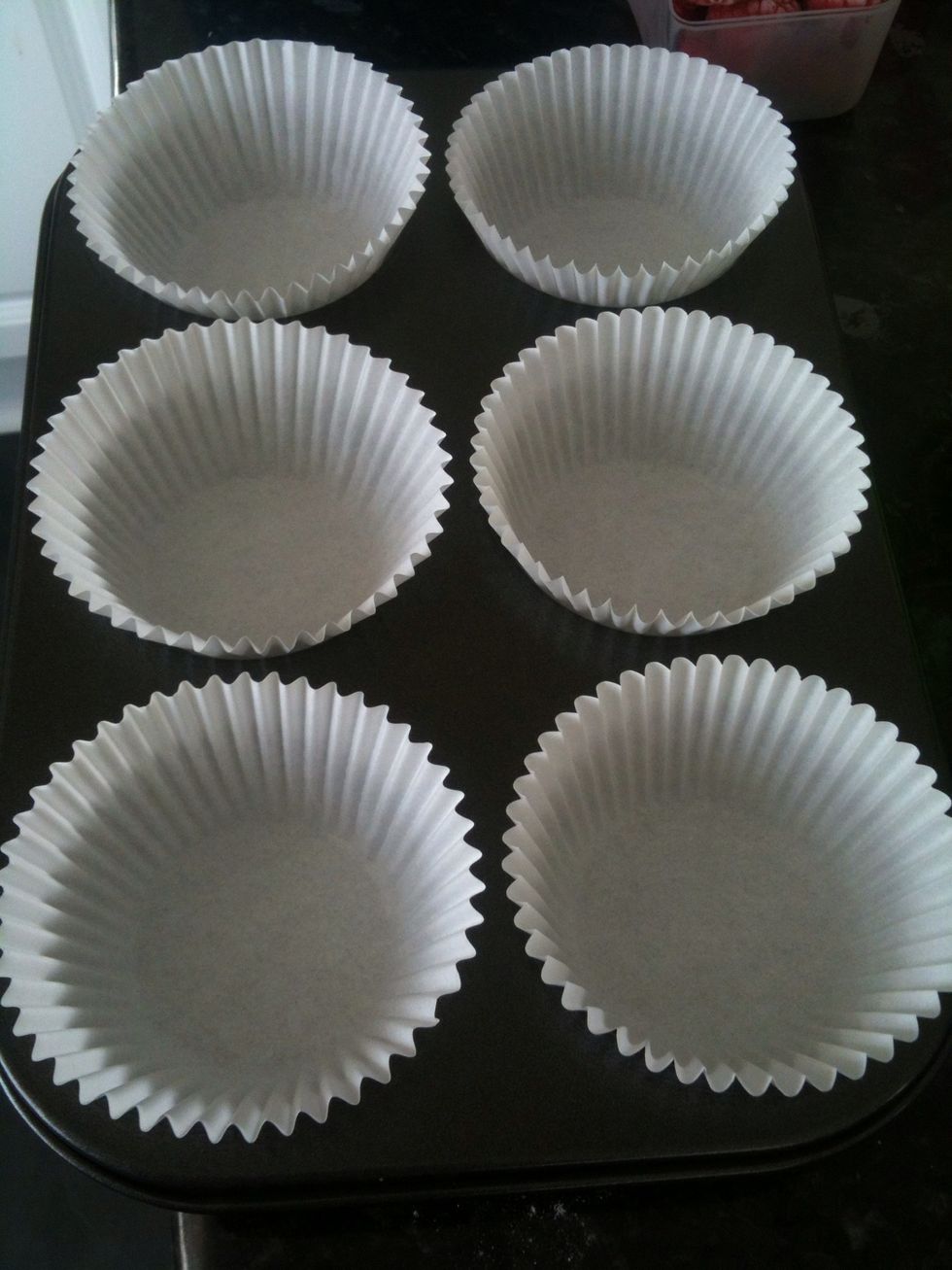 Line or grease the muffin tray.
Place the flour into a large bowl and rub in the butter using your fingertips until you get a fairly even crumb texture.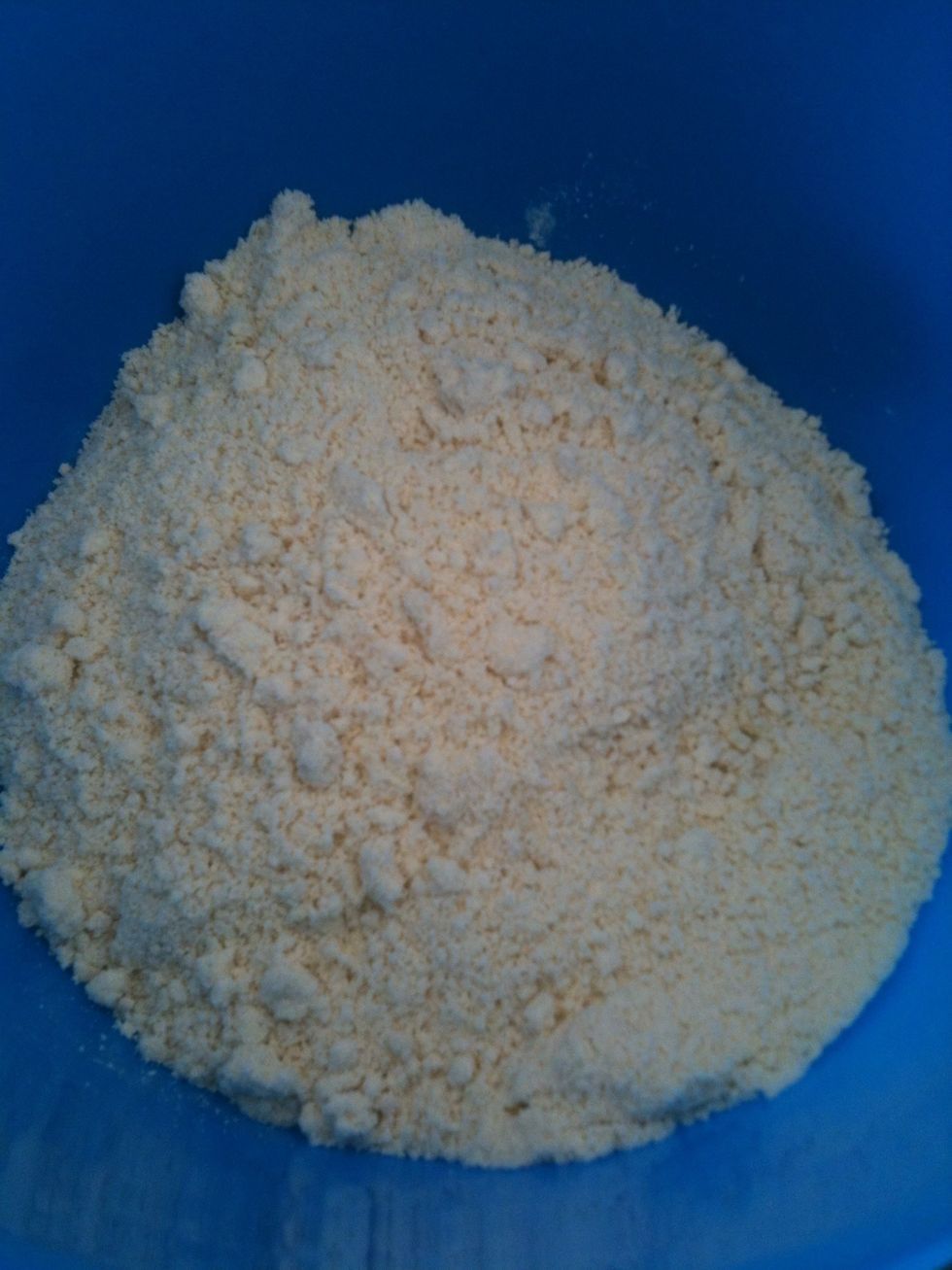 A crumb texture like this is just right.
Add the sugar, lightly beaten egg, milk and cream, desiccated coconut and raspberries and stir in using a fork until the mixture is just combined. Tip: don't over-mix, it should be slightly lumpy.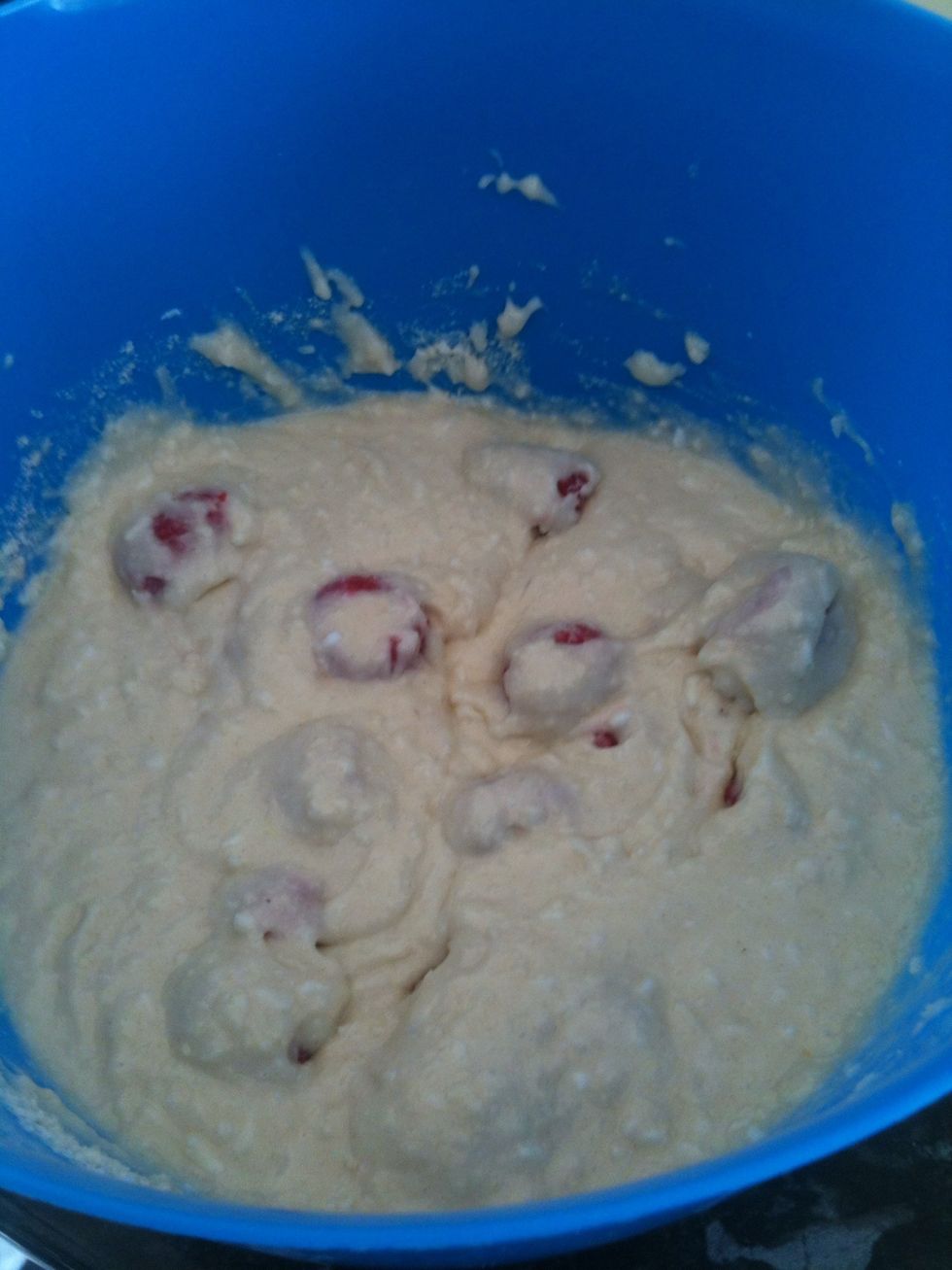 Don't over-mix, lumpy is good.
Divide the mixture between the holes in the prepared tray filling them up to get nice sized muffins. Tip: to finish the muffin off you could top each one with some shredded coconut according to taste.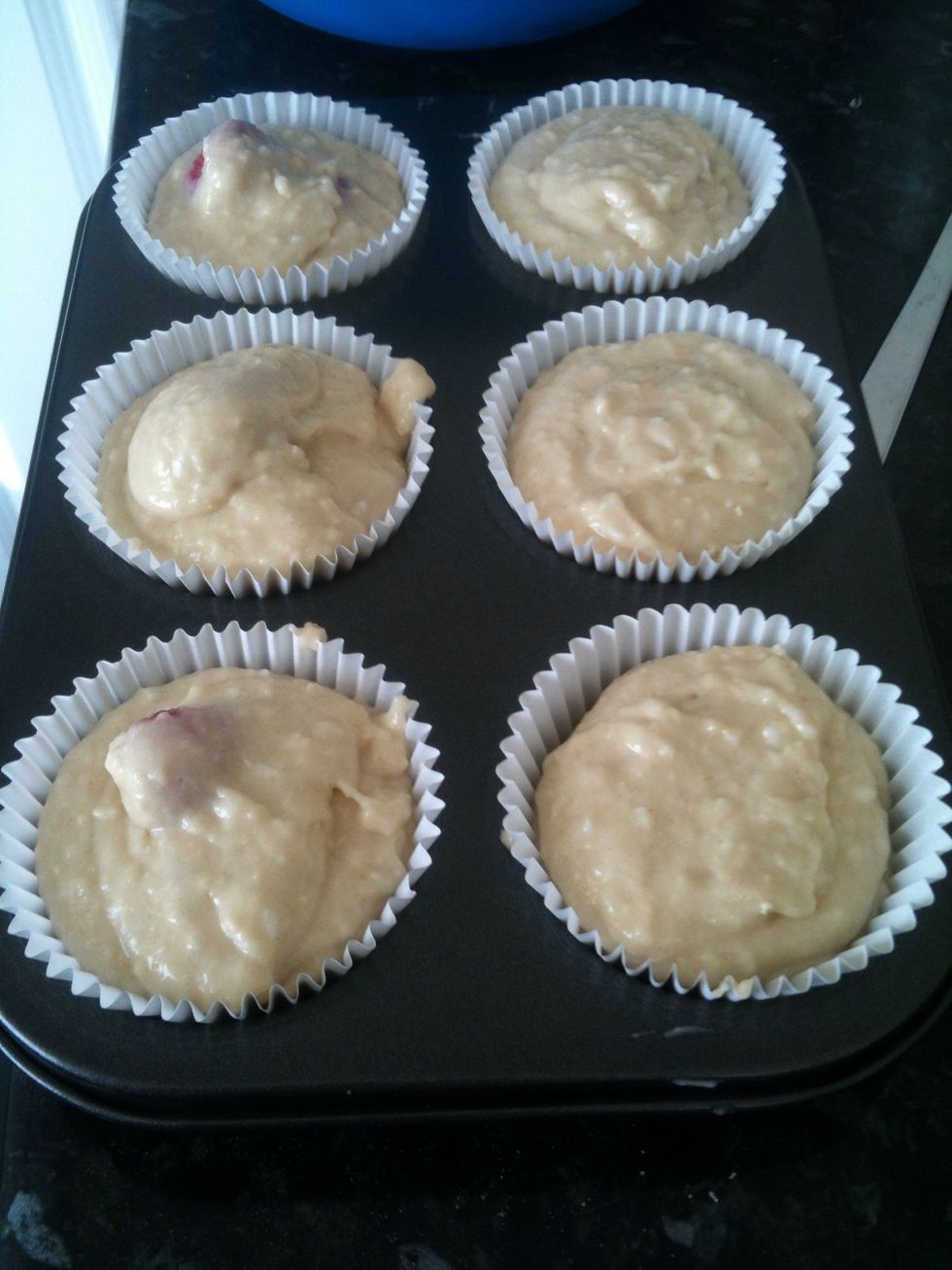 Fill the cases up to get nice sized muffins
Bake in the oven for about 25 mins. Tip: Insert a thin metal skewer into the deepest part of one of the muffins from top to bottom, it should come out clean if the muffin is cooked through.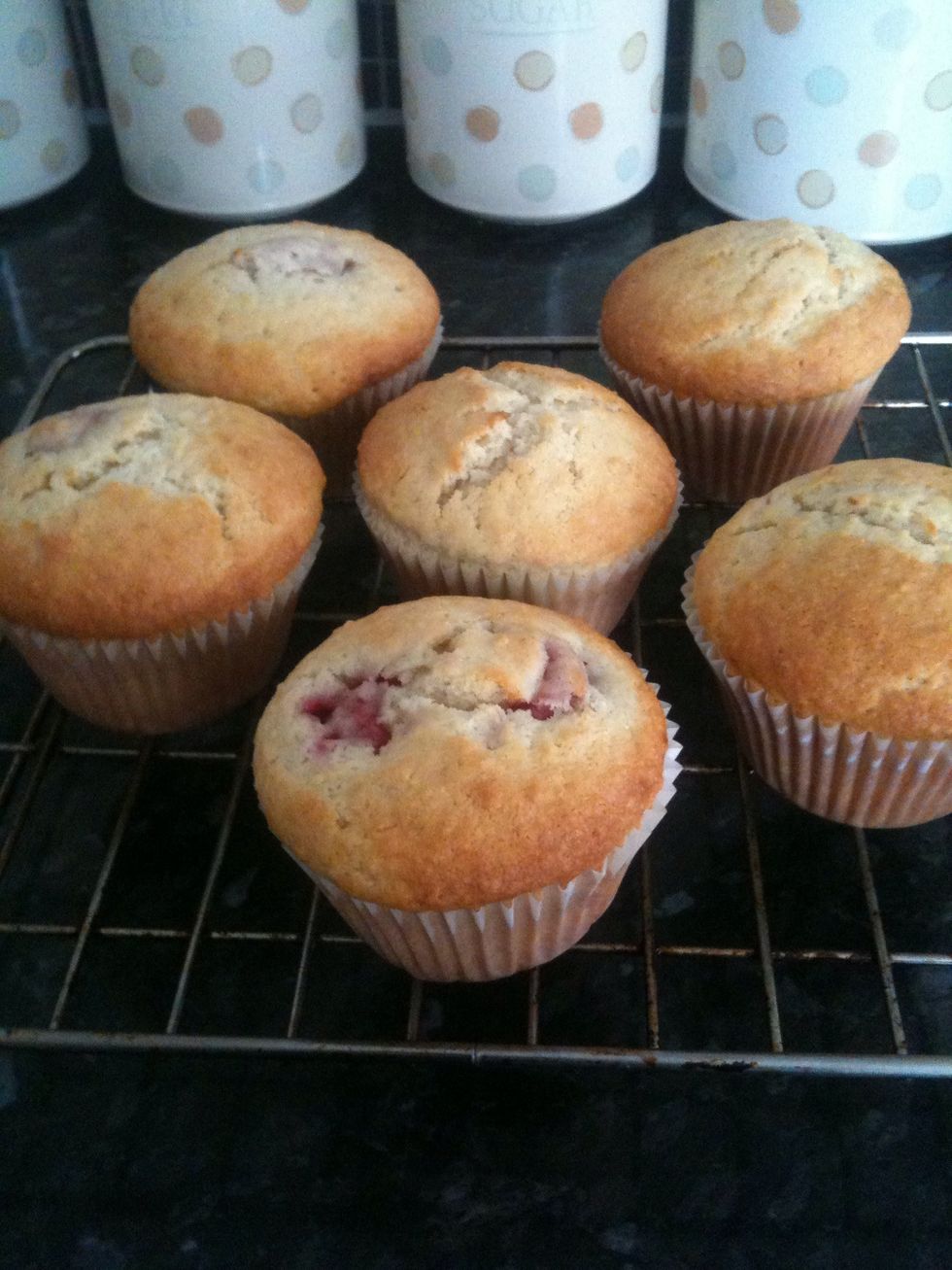 Stand for 5 minutes then turn out onto a wire cooling rack.
Final tips: Use frozen raspberries to lessen colour "bleed" into the mixture. Best on the day but can be stored for 2 days in airtight container or frozen and thawed for 30 secs in microwave.
375.0g Self-raising flour
90.0g Butter (Chopped)
220.0g Caster sugar
260.0ml Milk
50.0ml Soured cream
1.0 Egg
30.0g Desiccated coconut
150.0g Frozen raspberries
Jeff Hurst
Husband, father, grandfather. Like reading, writing, computers and food. Absolutely baking mad and cake decorating enthusiast