Makes 12 This is a school project so excuse the evaluation at the end.
18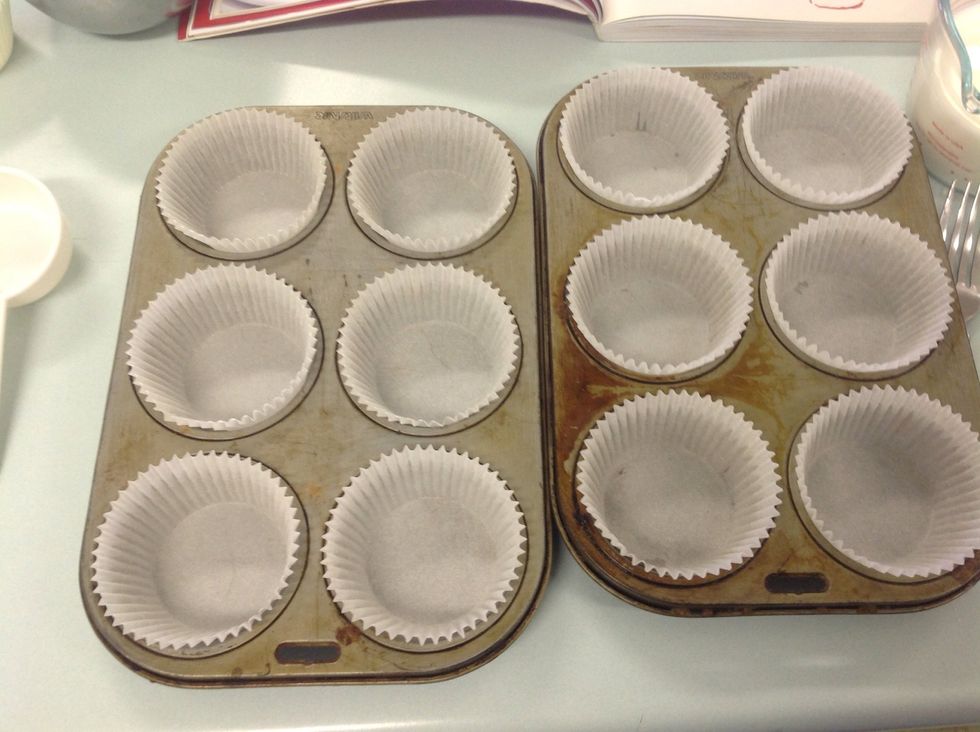 Preheat oven to 180° Celcius Line a cupcake tray with patty cases. To prevent sticking, spray them lightly with oil.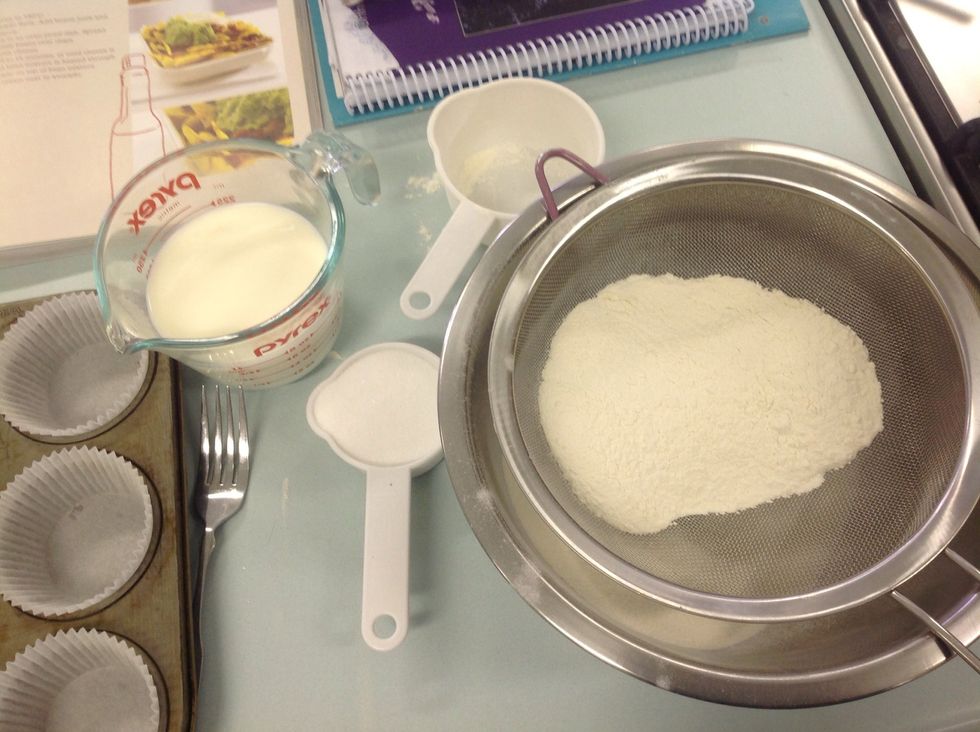 Gather the dry ingredients. Sift the flour into a large bowl and then add the caster sugar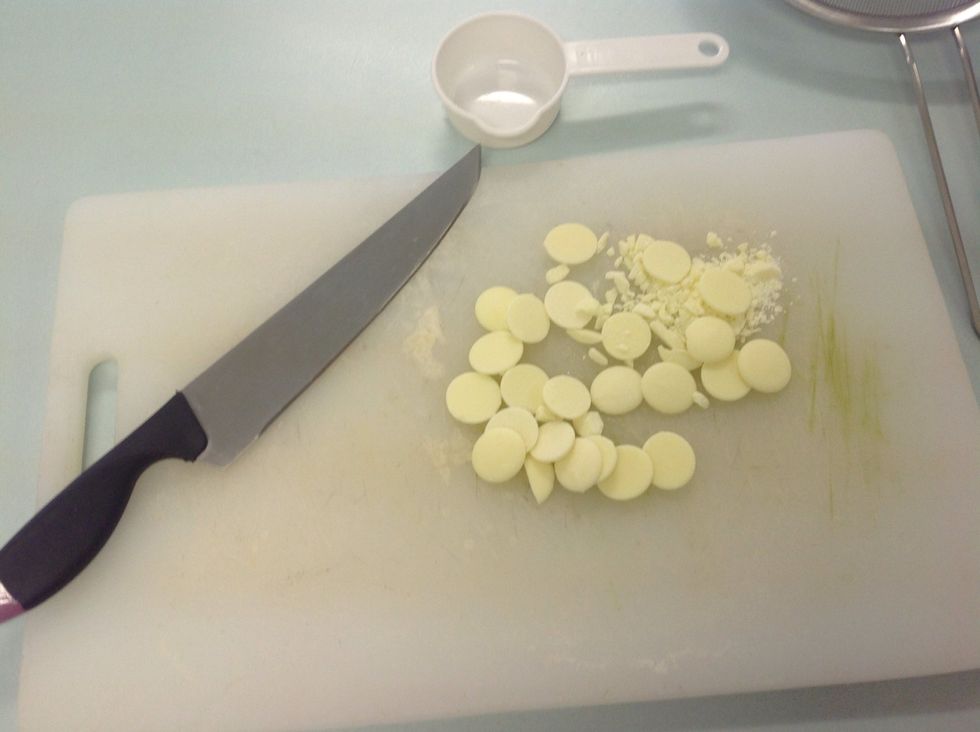 Cut the buttons up into small pieces. I kept twelve to put on top of my muffins for decoration. Add the chopped buttons to the flour and sugar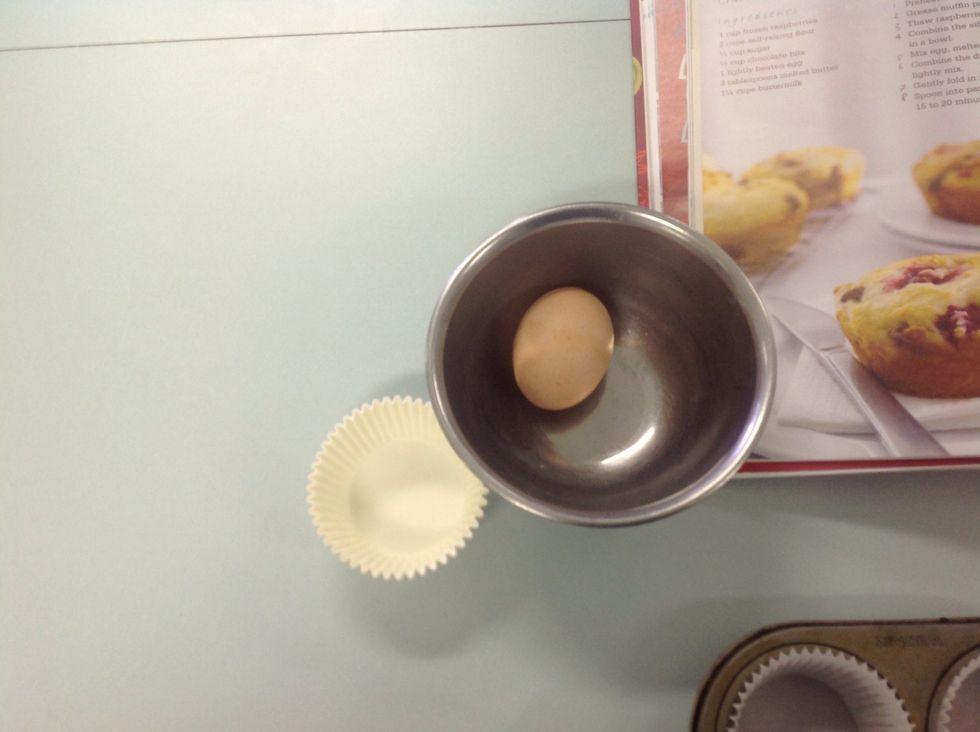 Lightly beat the egg and add to the mixture. Stir until almost combined. Then add the milk, stirring until combined again.
Melt the butter in the microwave for about 30 seconds. If there are still some small lumps, leave them. They will melt when you stir them into the mixture
Add the butter to the mixture, stirring until all combined.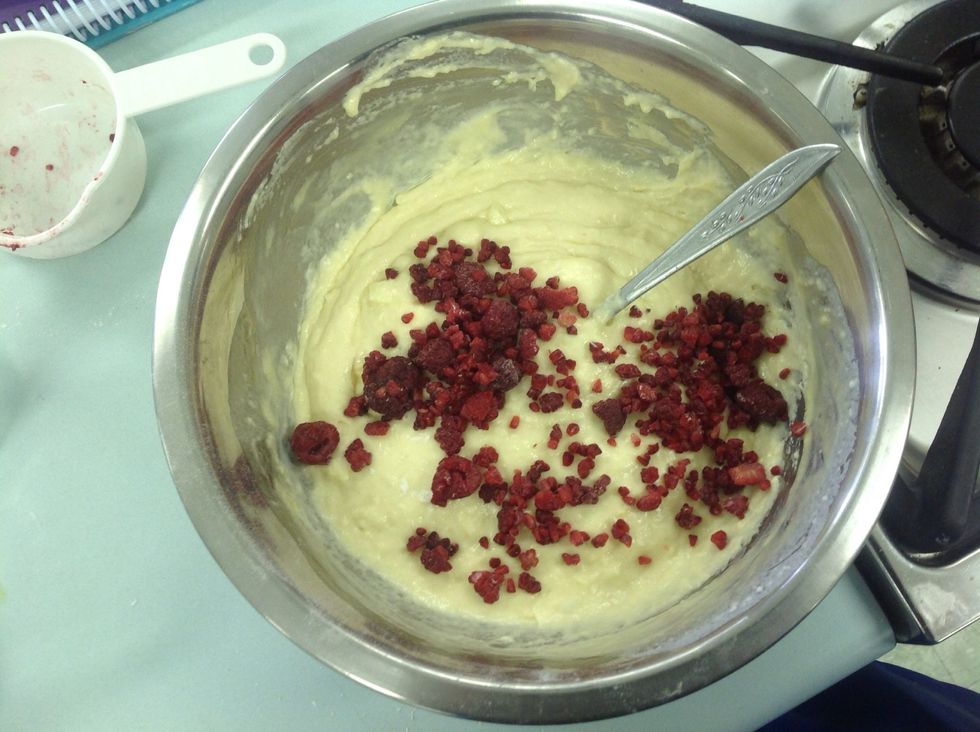 Add the raspberries to the mixture. Fold them in gently. The more your stir, the more the juice will run into the mixture.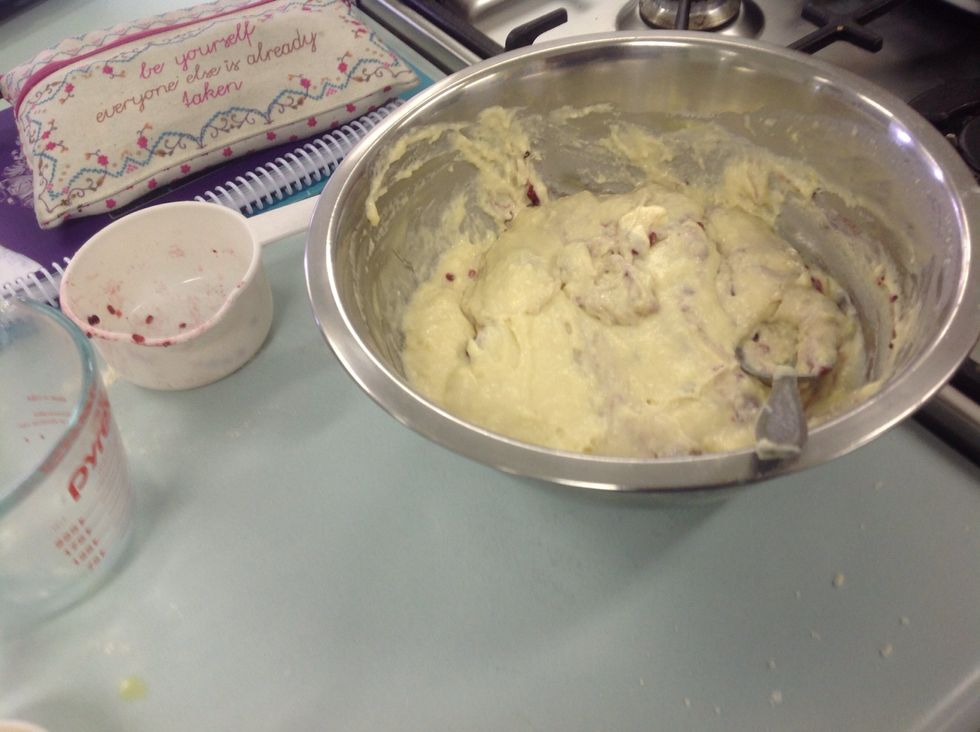 Spoon the mixture evenly into the patty cases. I placed a button on top of each uncooked muffing. Cook in the oven for 15-20 mins. They will be cooked when they spring back when touched.
Now you can eat and enjoy!
Evaluation- These muffins tasted really nice. I didn't put enough sugar in, but they still tasted ok. I also undercooked them a bit. All in all these muffins were really nice and I'd make them again.
Safety tips- When spraying the oil on the patty cases, spray over the sink to reduce slipping risks. Use oven mitts to remove the hoy trays from oven and place them on a wire rack to cool.
1.0c Frozen Raspberries
2.0c Self raising flour
1/2c Caster sugar
1/2c Chocolate buttons
1/4c Milk
1.0 Lightly beaten egg
3.0Tbsp Melted butter