This is a yummy bread that makes for a great holiday treat or gift for anyone!
32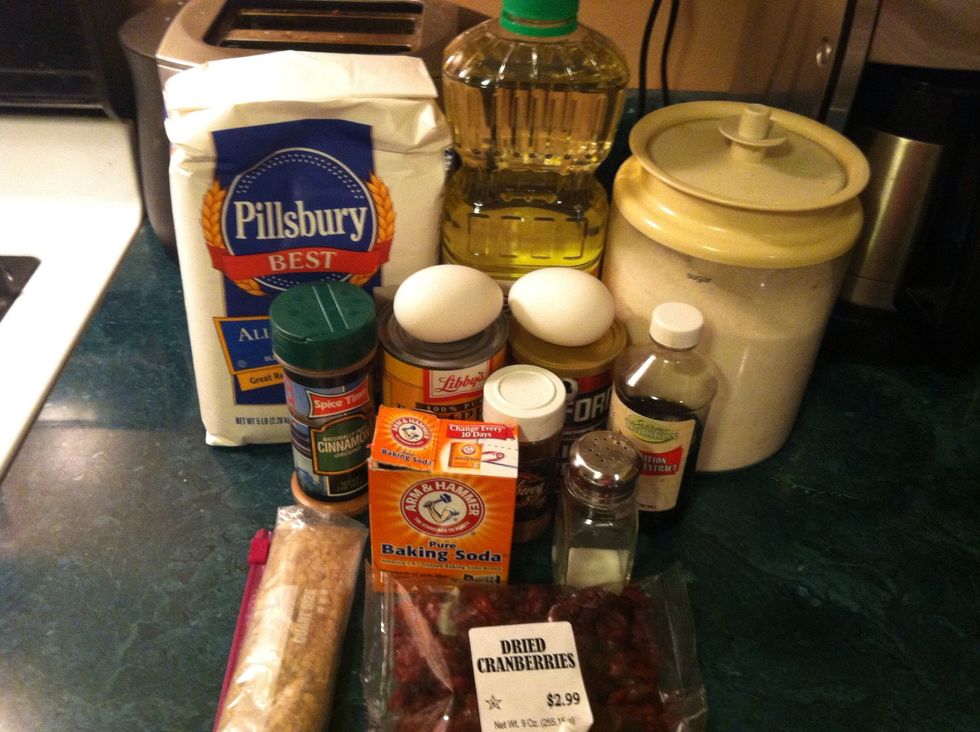 All of the ingredients needed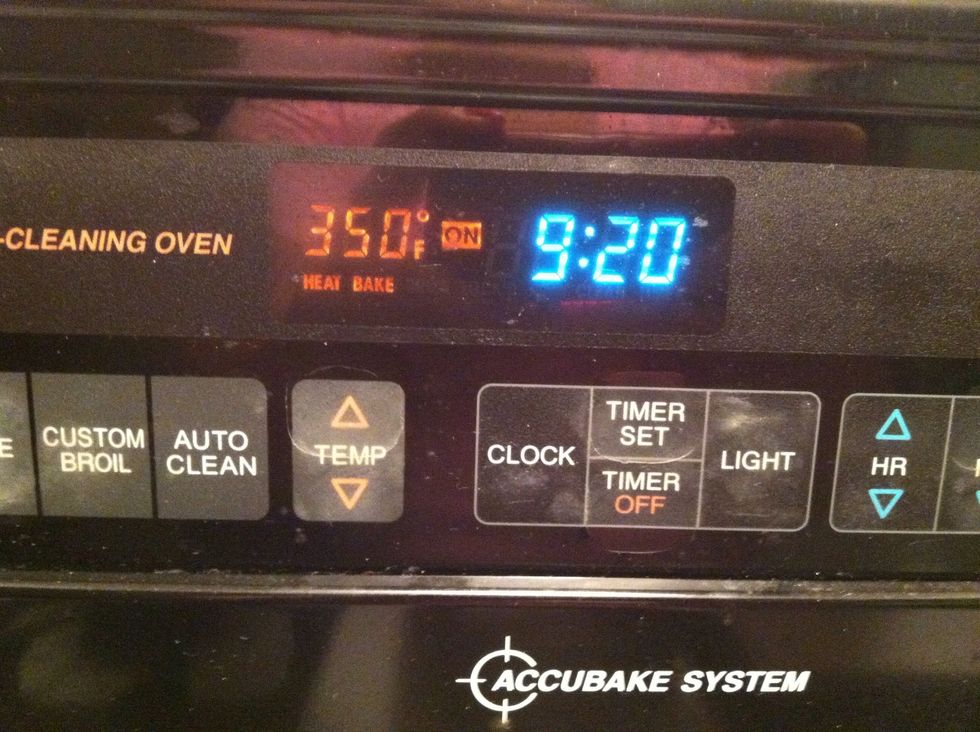 Preheat the oven to 350 degrees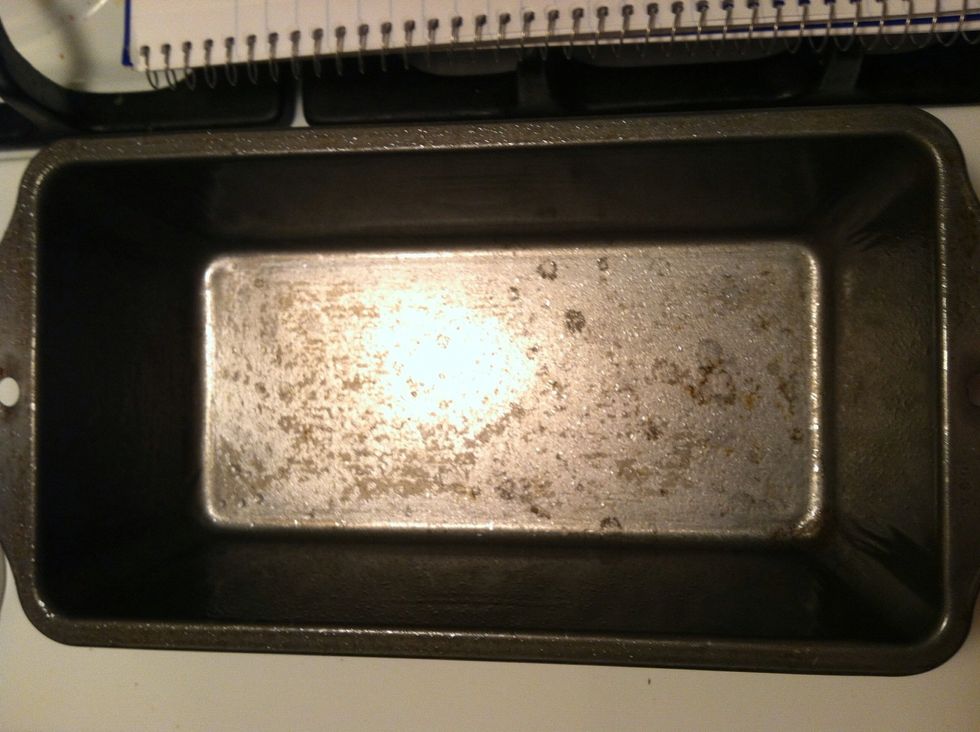 Grease your loaf pan (the orig recipe called for a 9x5x3 inch pan but mine is 8.5inches so i made two smaller loaves)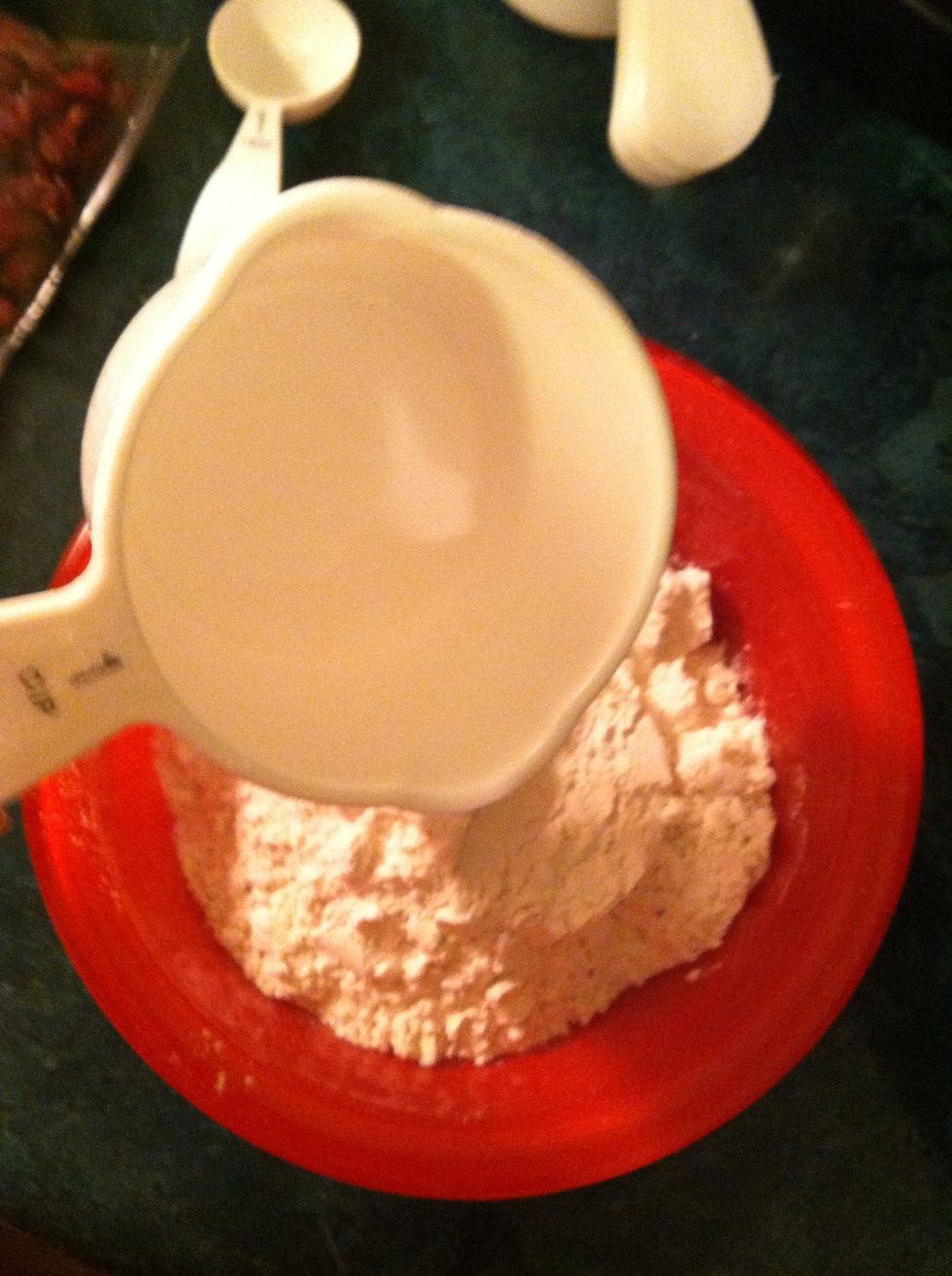 In a small bowl mix the 2 cups all purpose flour...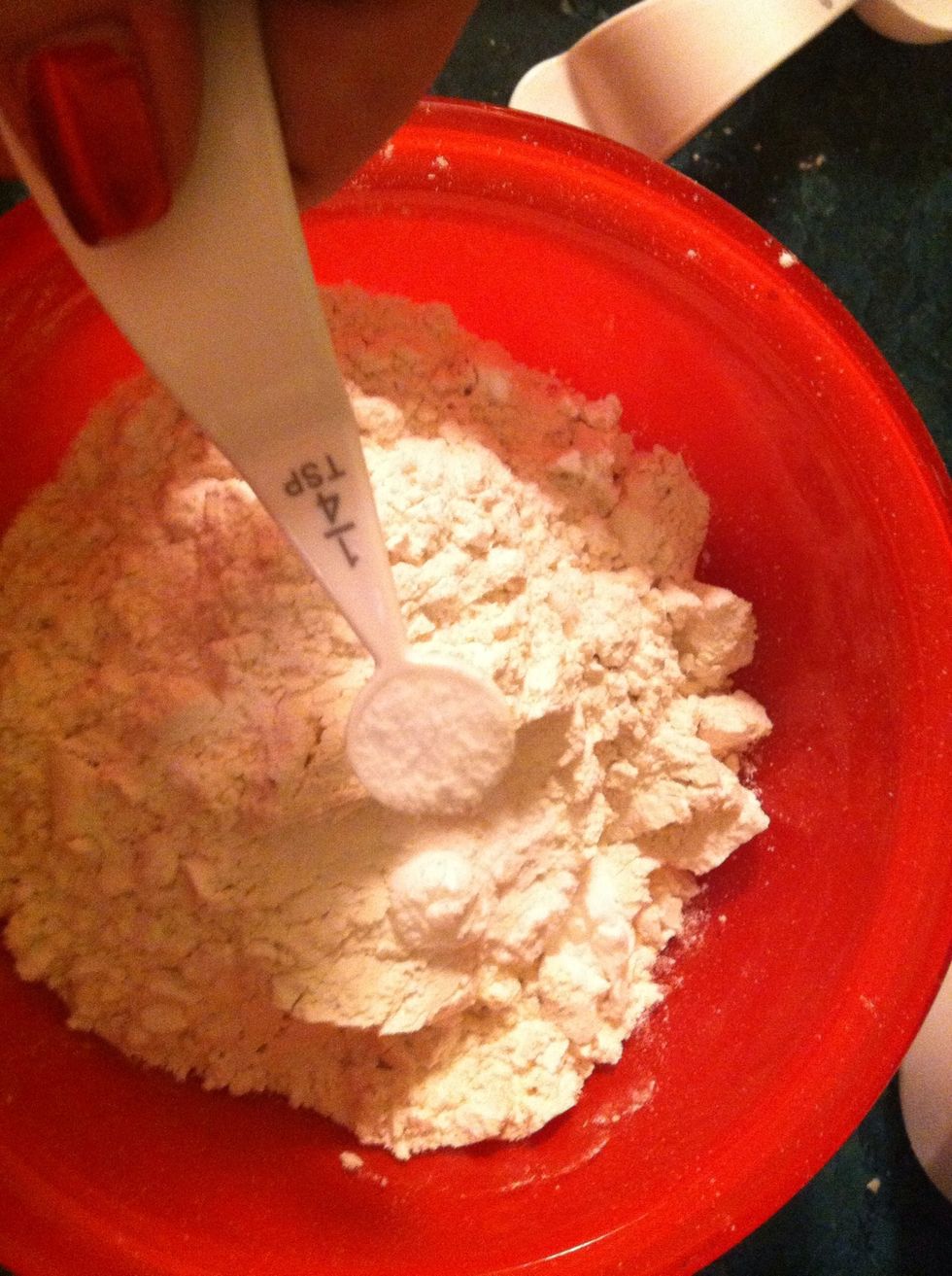 ...3/4 tsp baking soda...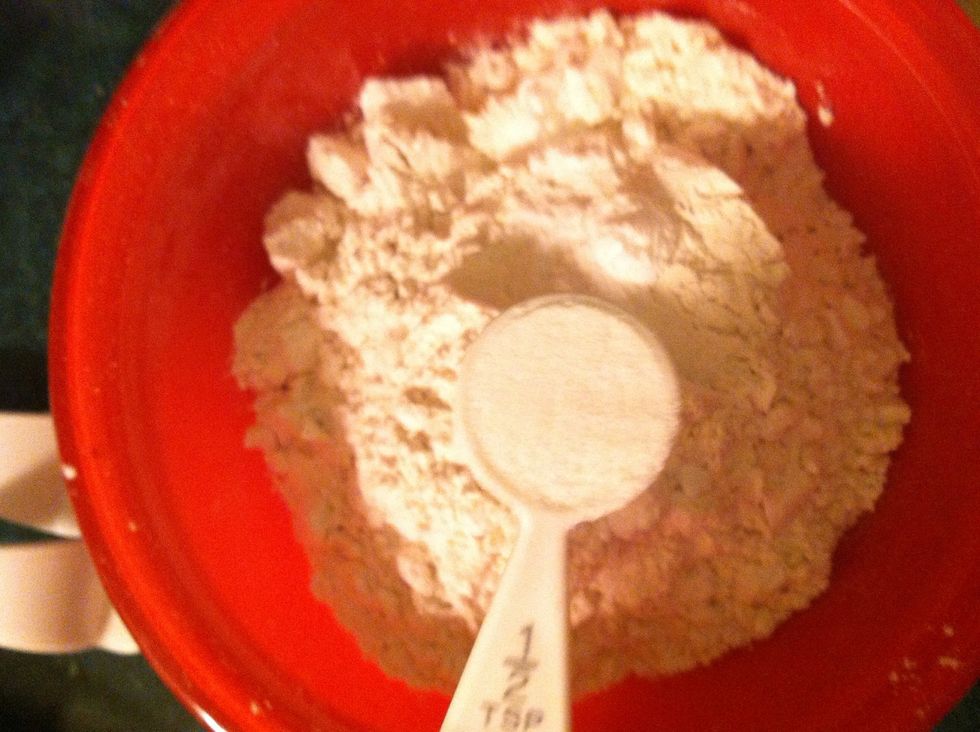 ...1/2tsp baking powder...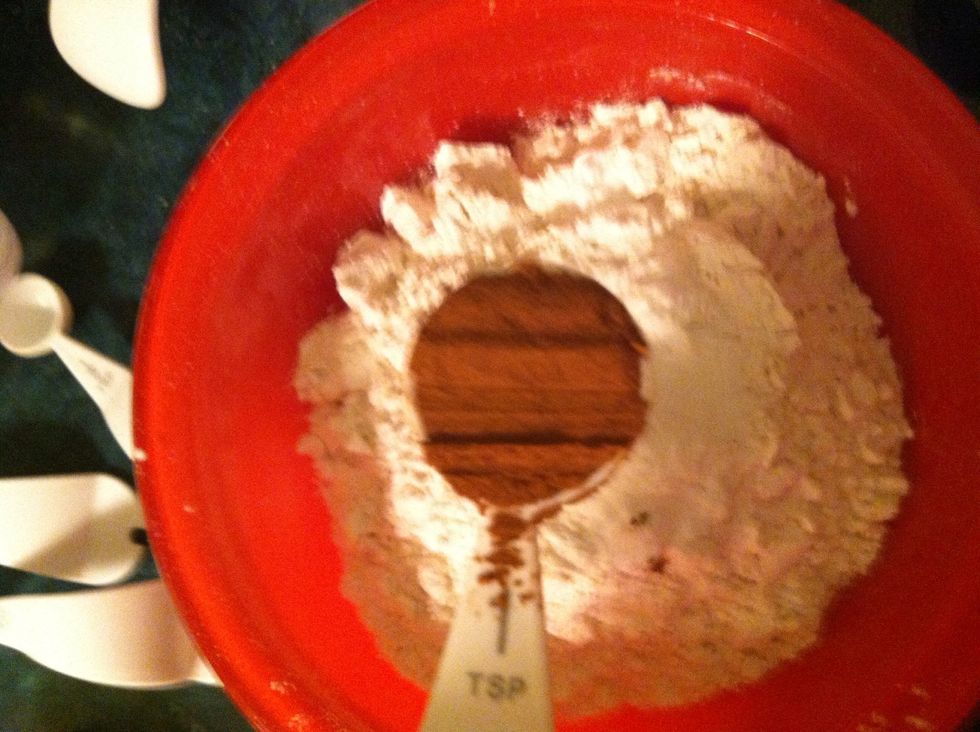 ...1 tsp ground cinnamon...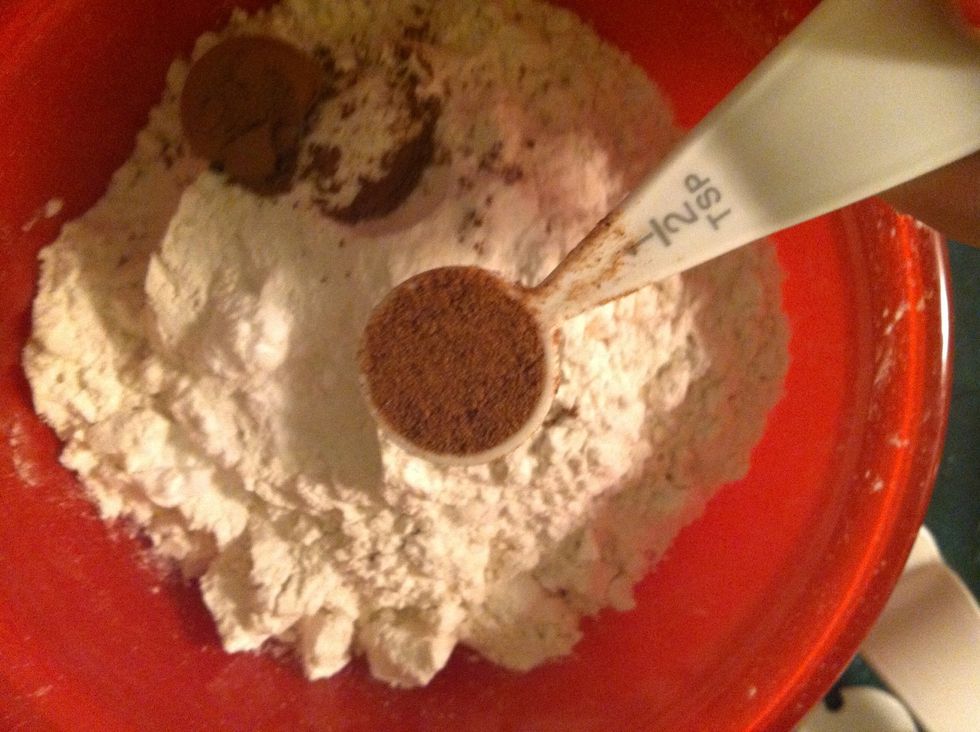 ...1/2 tsp ground nutmeg...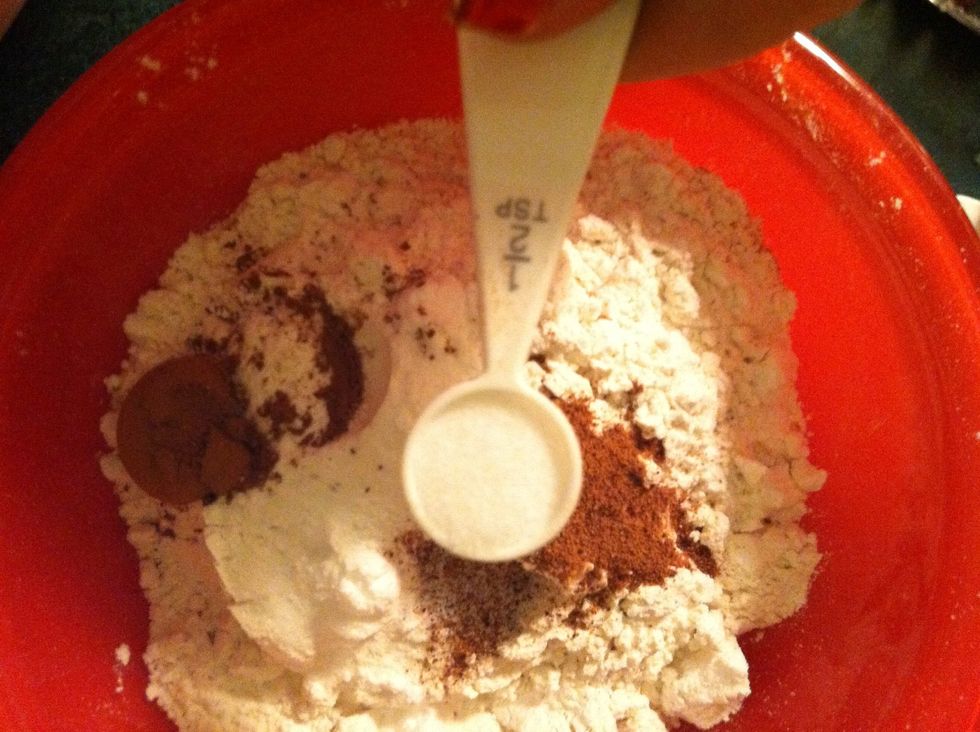 ...and 1/2 tsp salt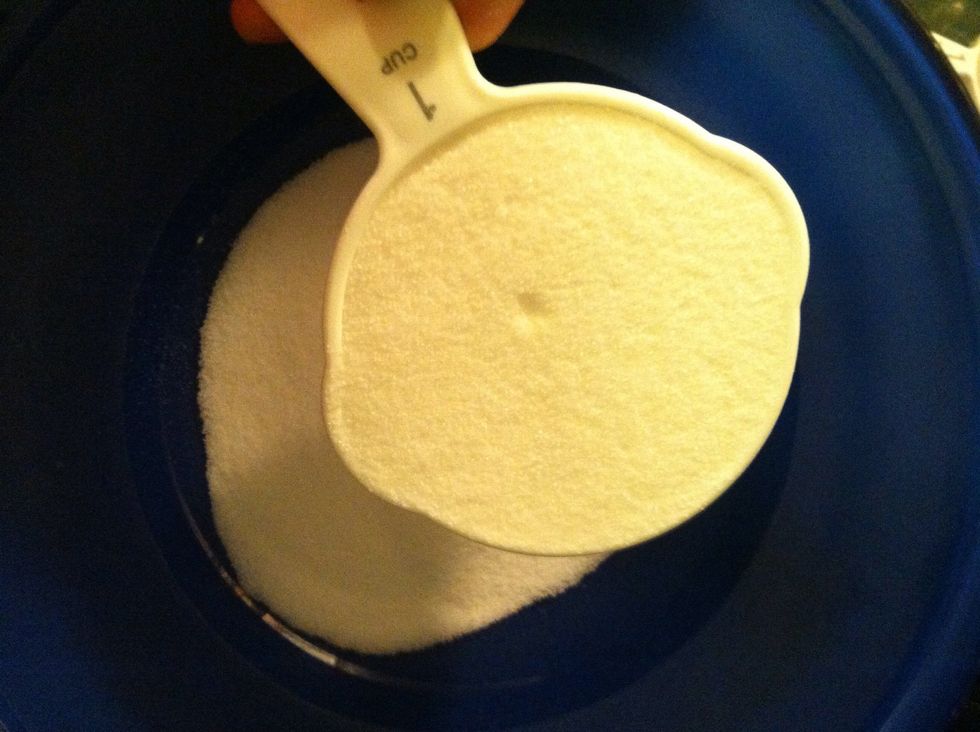 In a large bowl mix 2 cups sugar...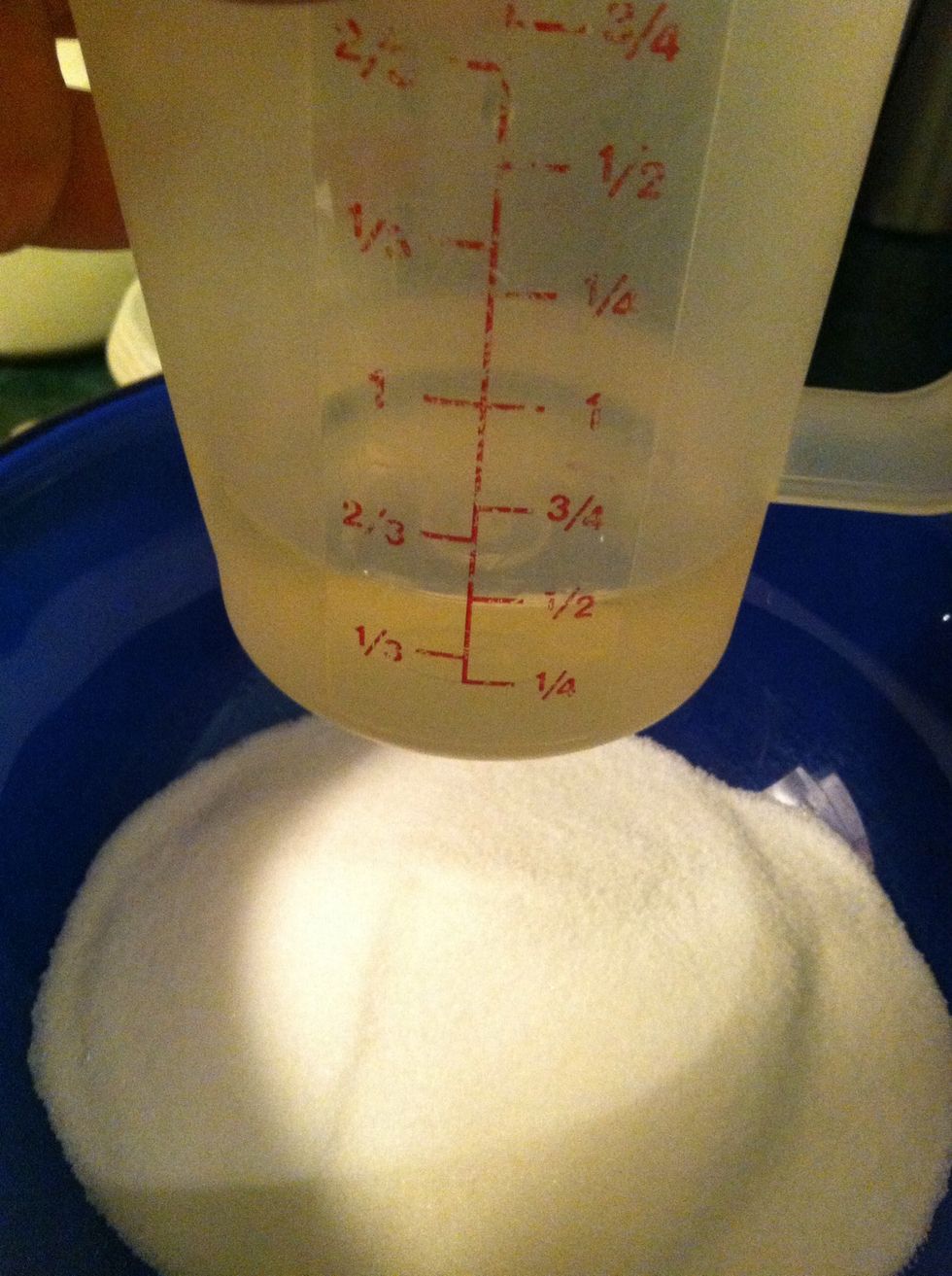 ...1/2 cup canola oil...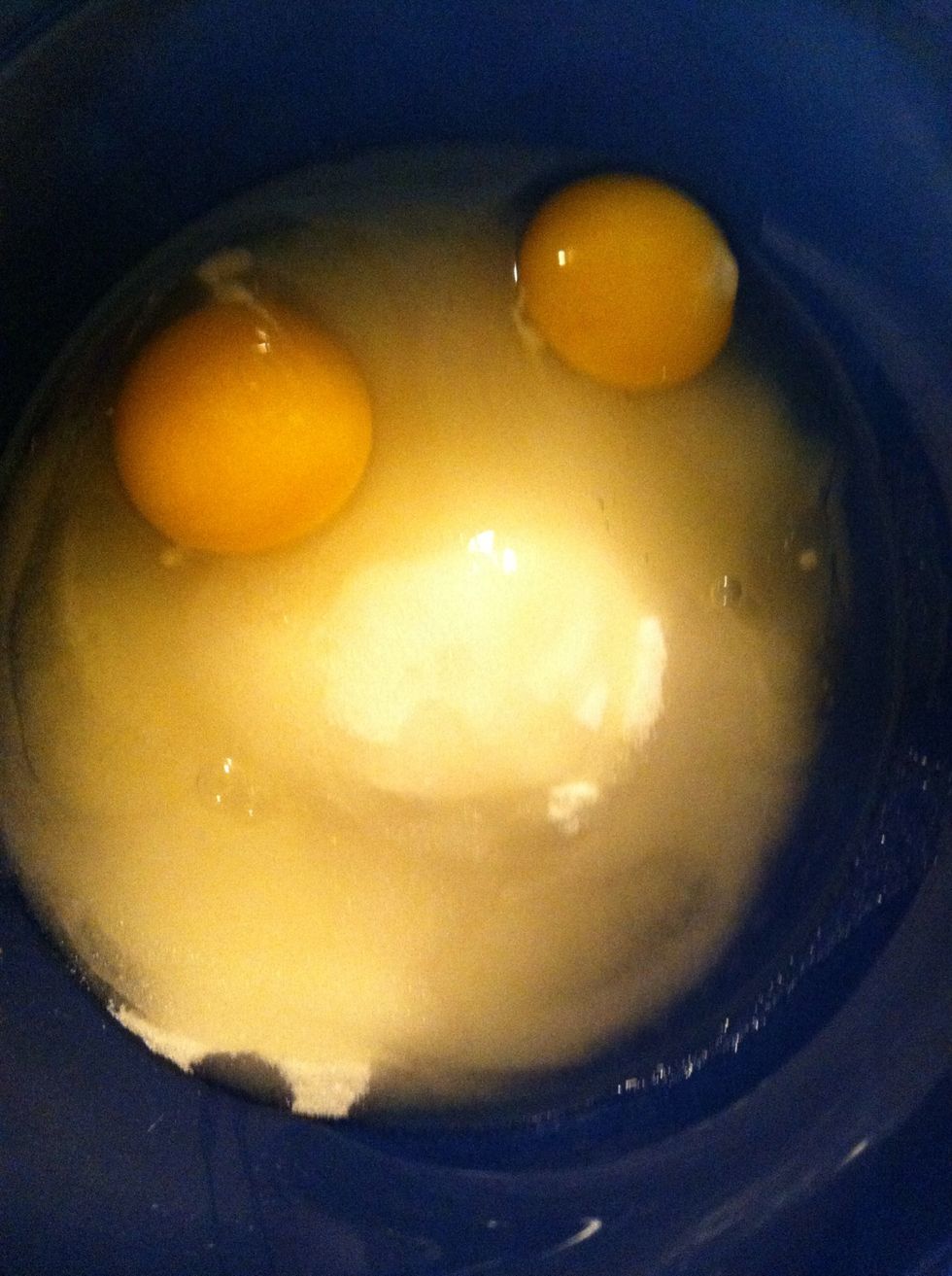 ...2 large eggs...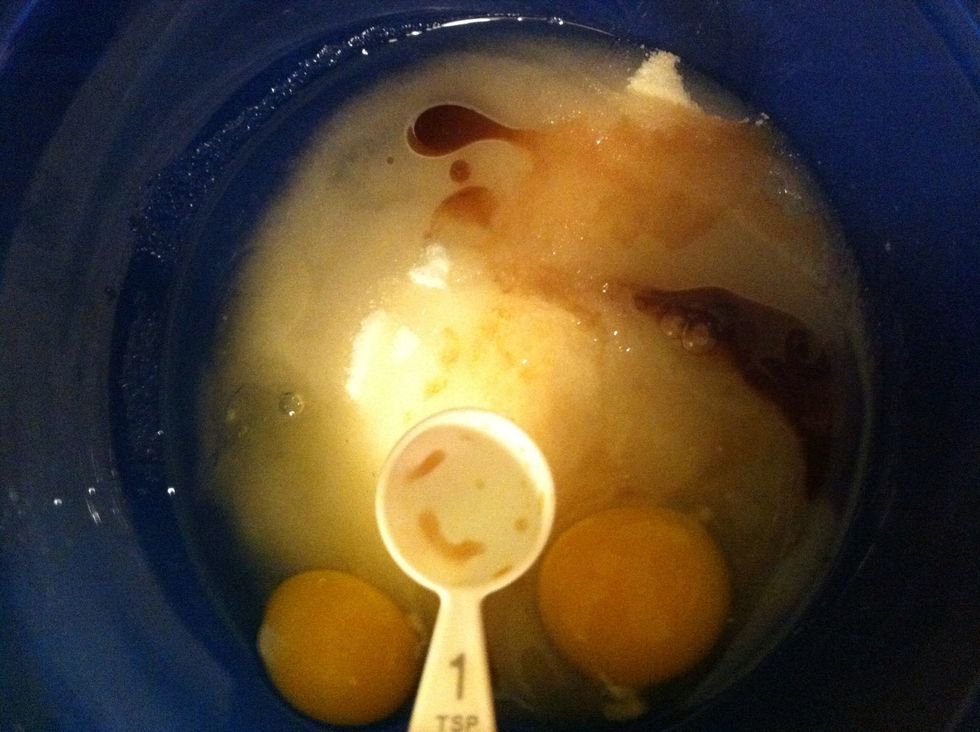 ...1 tsp vanilla extract (double if using immitation vanilla extract)...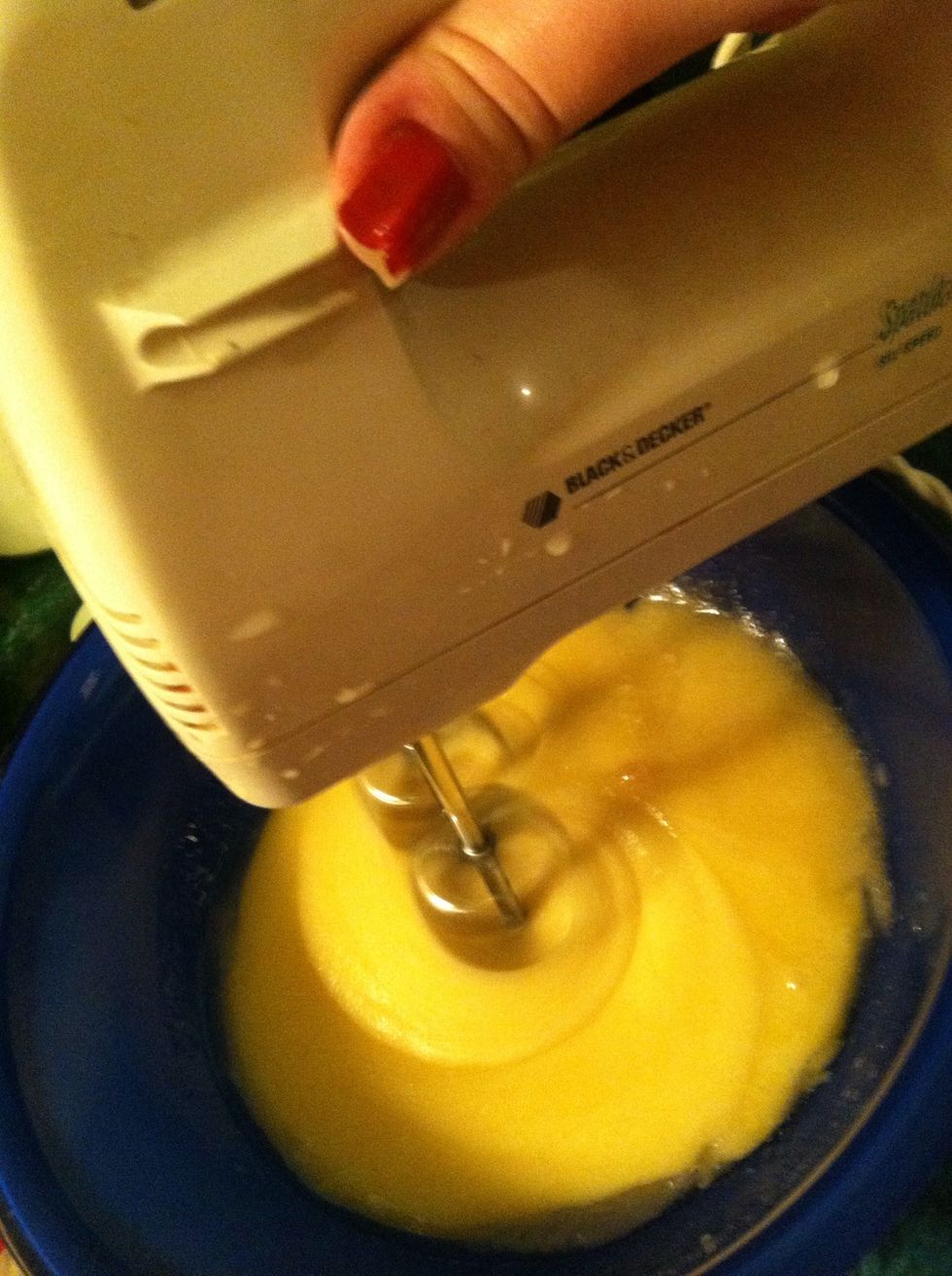 Now beat the mixture on a low setting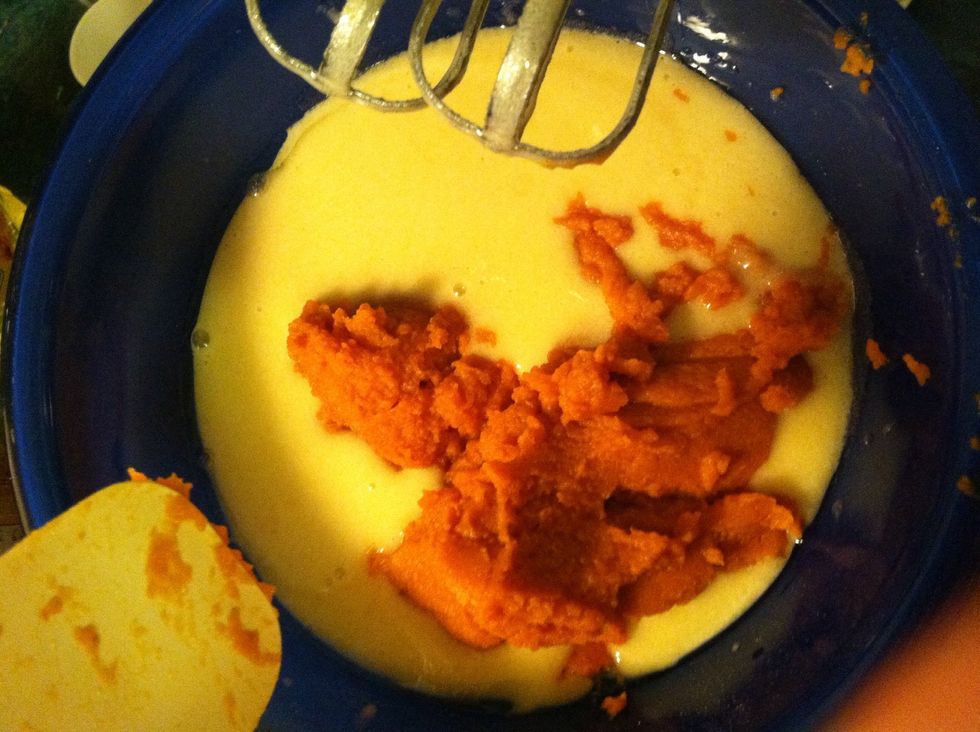 Add one 15oz can of pumpkin puree (NOT pumpkin pie filling!)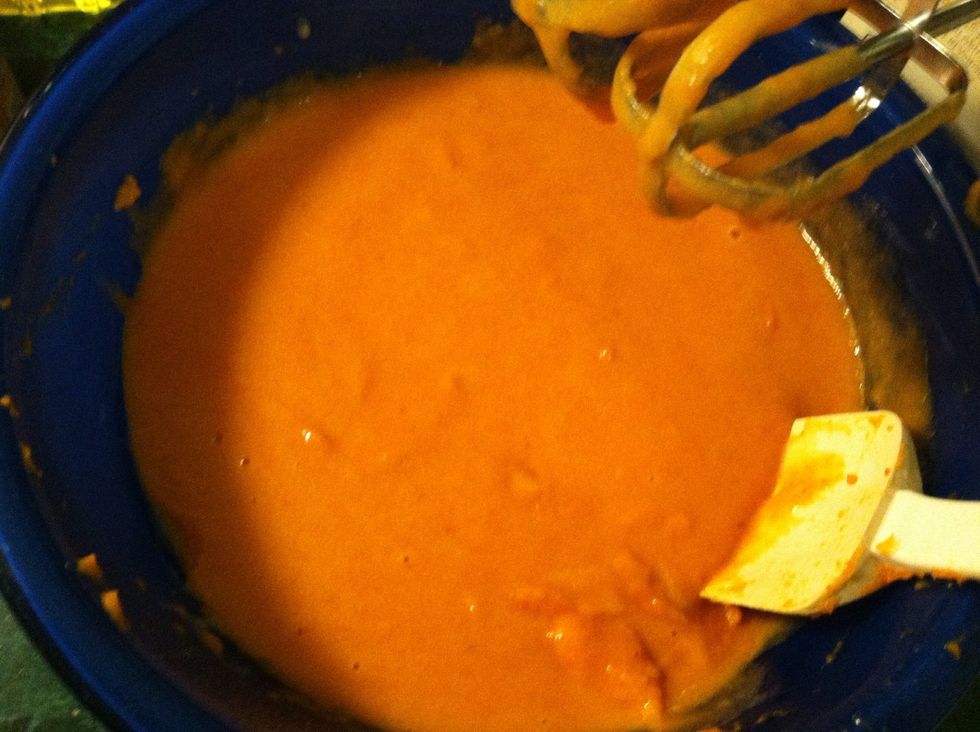 Beat this mixture thoroughly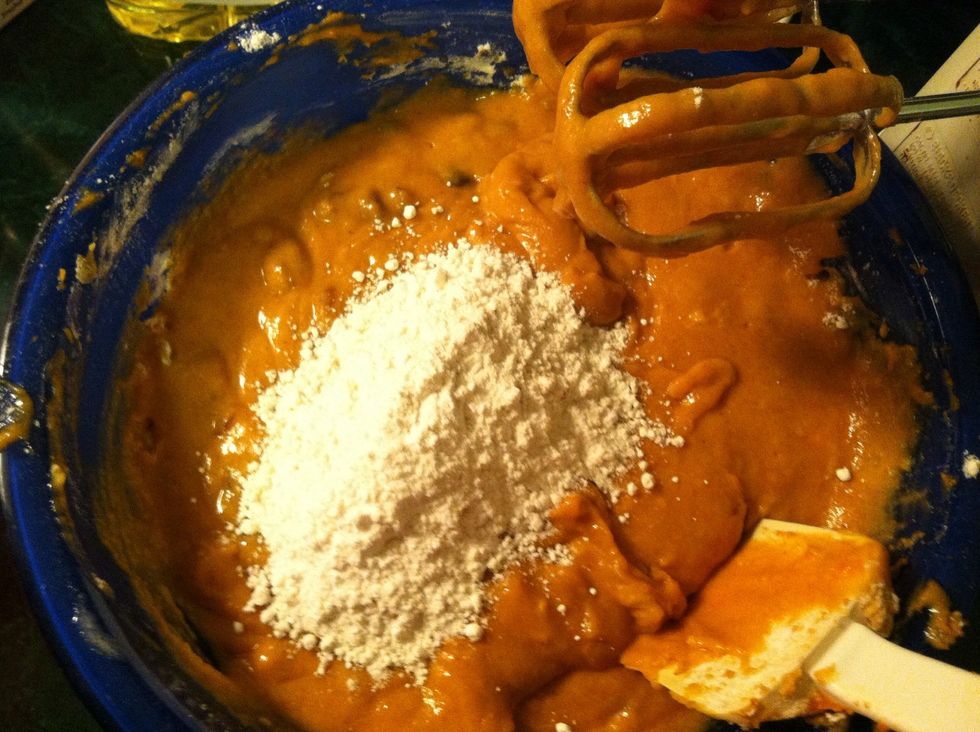 Add the small bowl of dry ingredients and beat the mixture until combind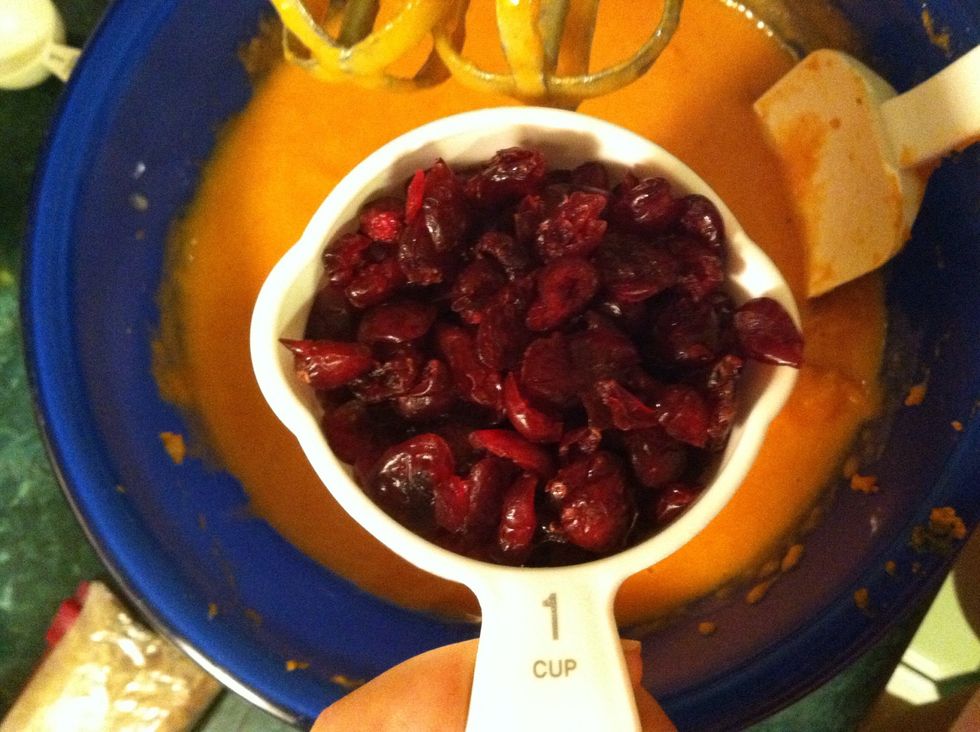 Add 1 cup of dried cranberries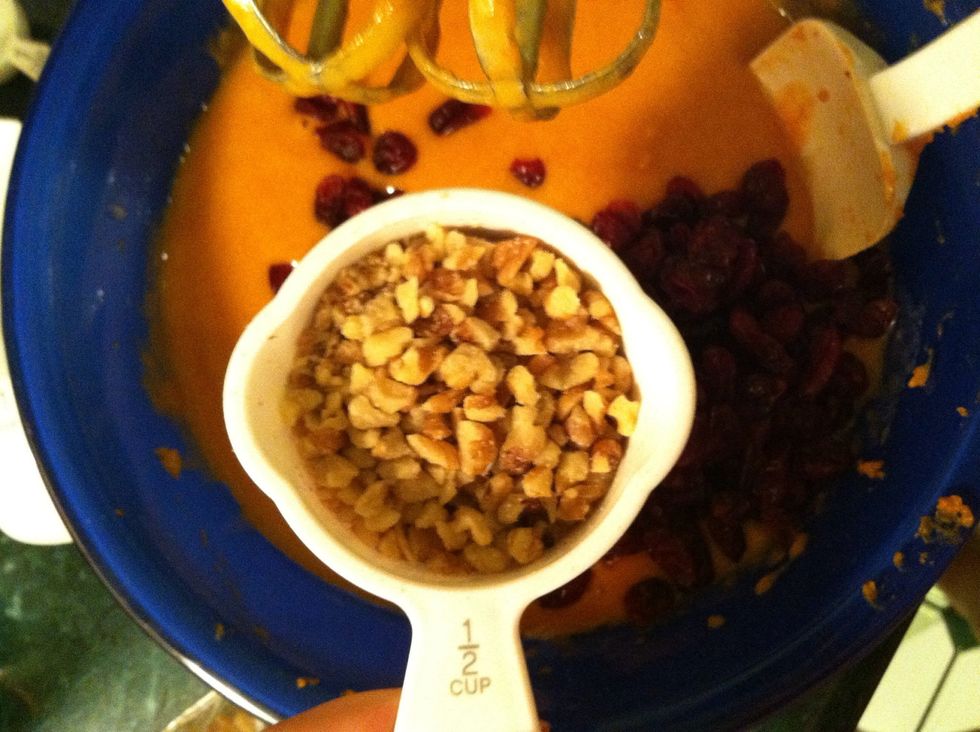 Add 1/2 cup of chopped walnuts and hand mix lightly so that the cranberries and nuts are spread throughout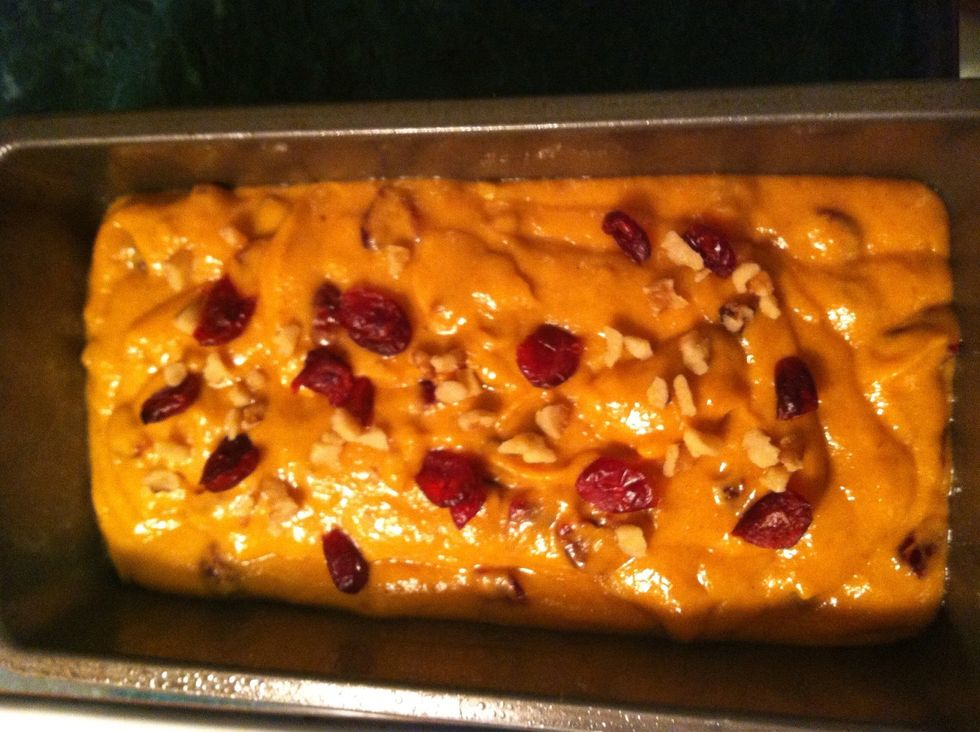 Pour the mixture into your loaf pan and garnish the top with extra nuts and cranberries if you desire 😊 Now bake the loaf for 45-50 mins (in 9" pan) and approx. 40-45 mins for the smaller pan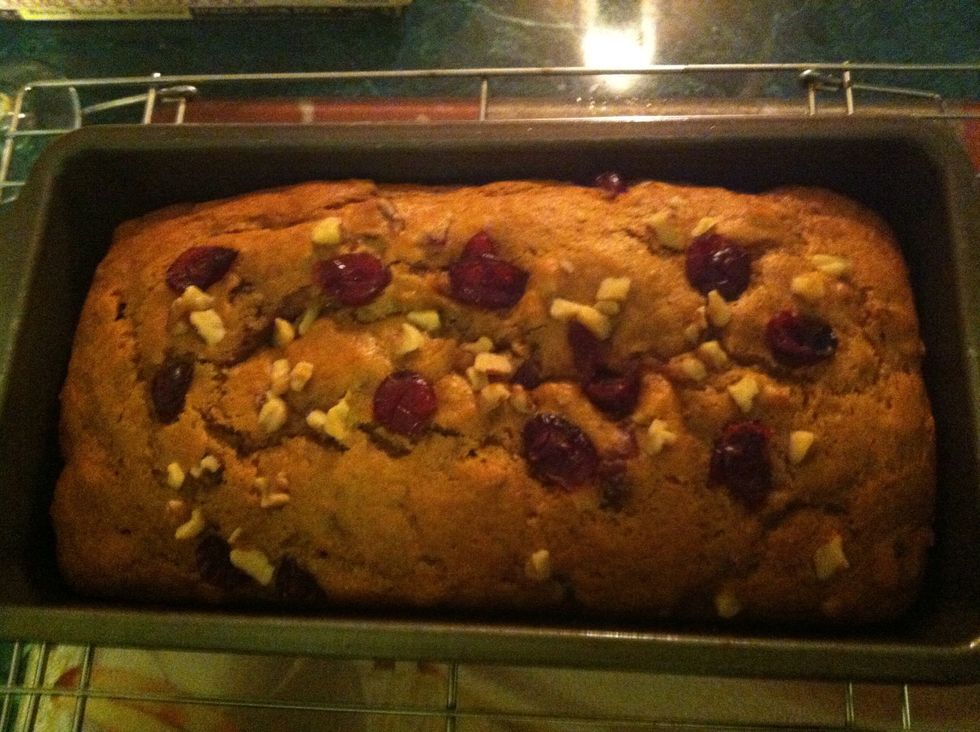 Let cool for 5 minutes before trying to remove from the pan and enjoy!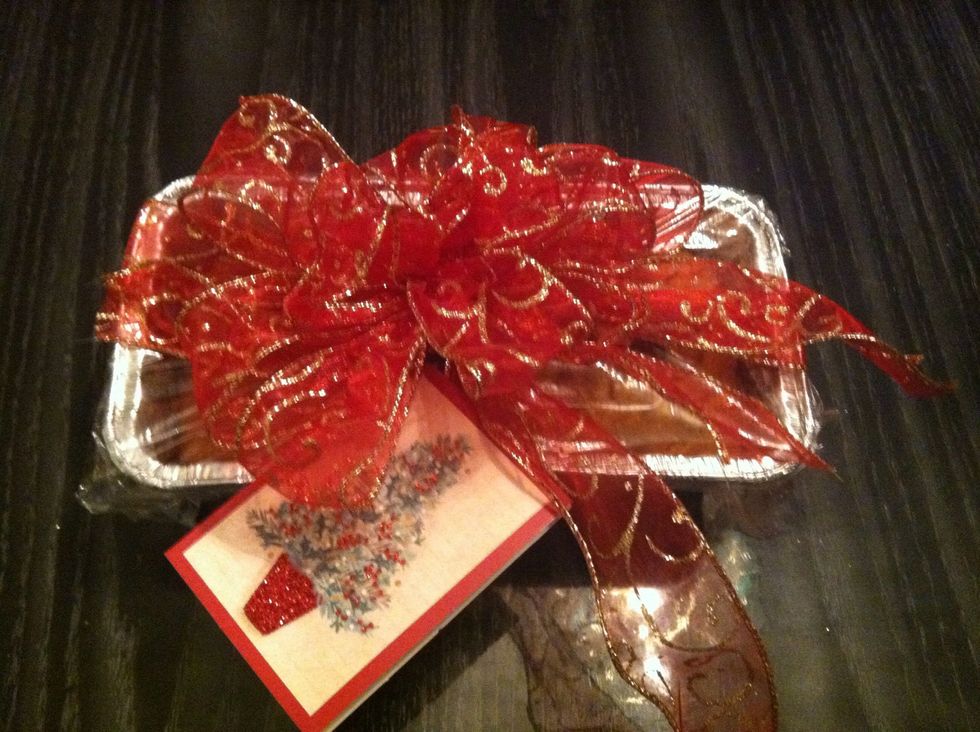 This makes a nice gift or even a treat to take to Christmas Eve or Christmas get togethers =)
2 C all purpose flour
3/4 tsp baking soda
1/2 tsp baking powder
1 tsp ground cinnamon
1/2 tsp ground nutmeg
1/2 tsp salt
2 c sugar
1/2 c canola oil
2 large eggs
1 tsp vanilla extract
1 15oz can pumpkin puree
1 c dried cranberries
1/2 c chopped walnuts