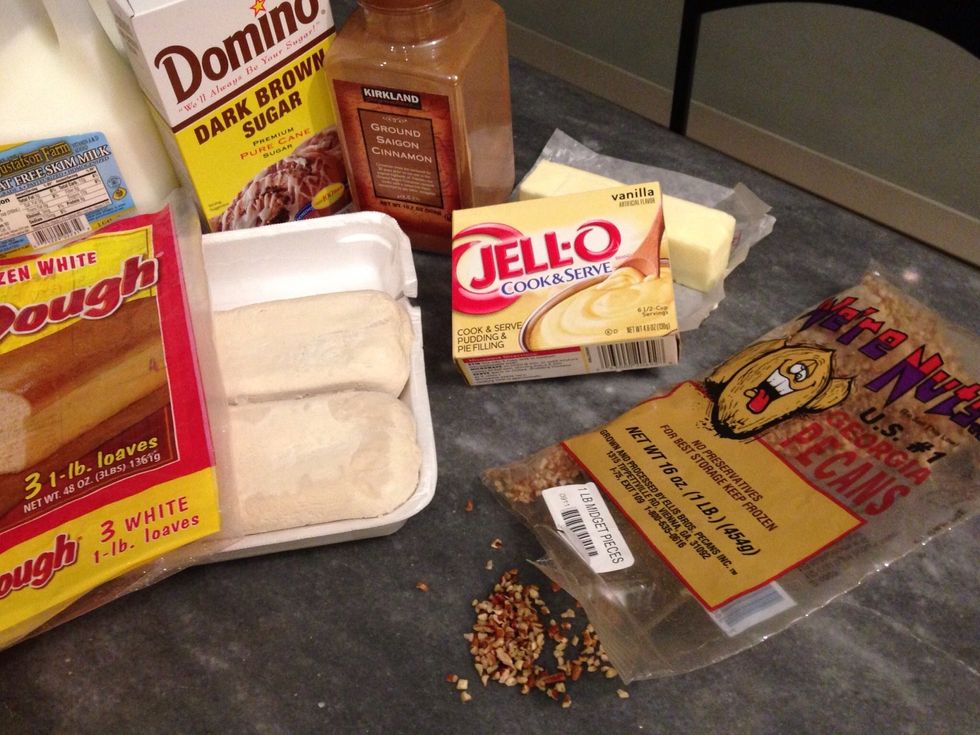 Remember those two loaves of bread left over when you made Pop's Pepperoni Bread for watching Saturday's game? Well here's how to use them, along with a few other good things for Sunday Brunch!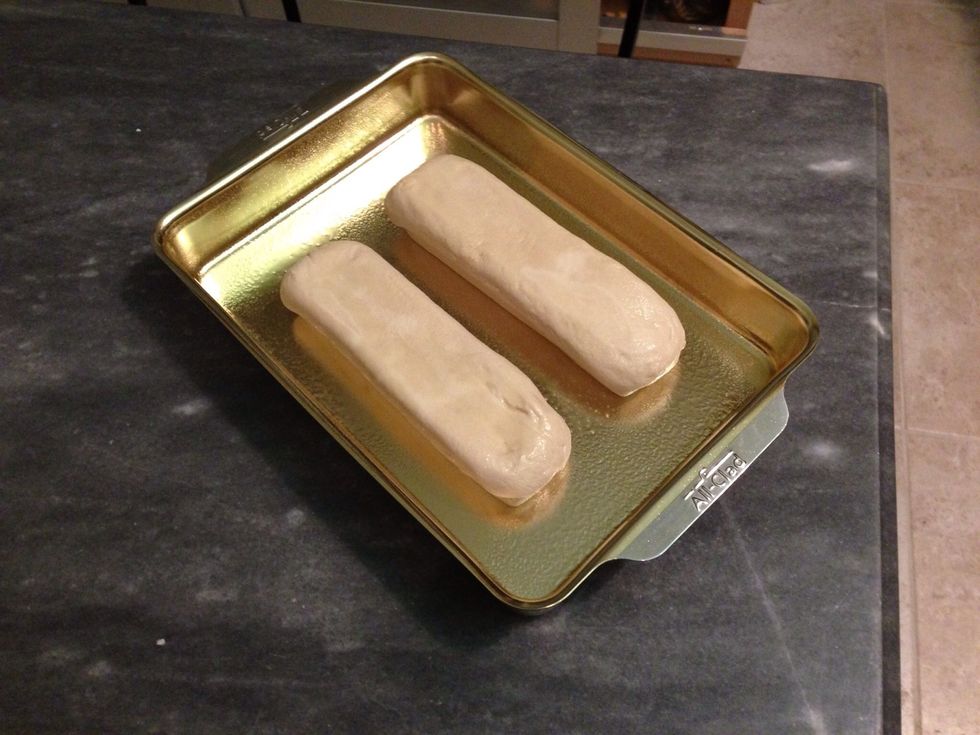 After thawing in the refrigerator over night, place the loaves in a greased 9x13 baking pan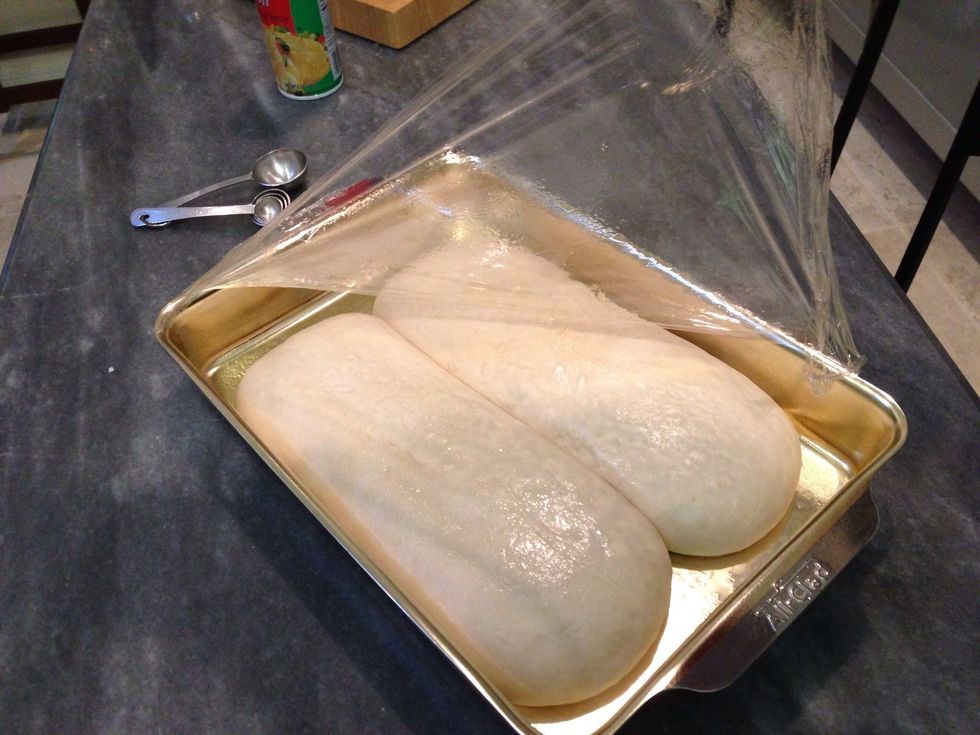 Cover with plastic wrap and after about two hours, they should be puffed and soft.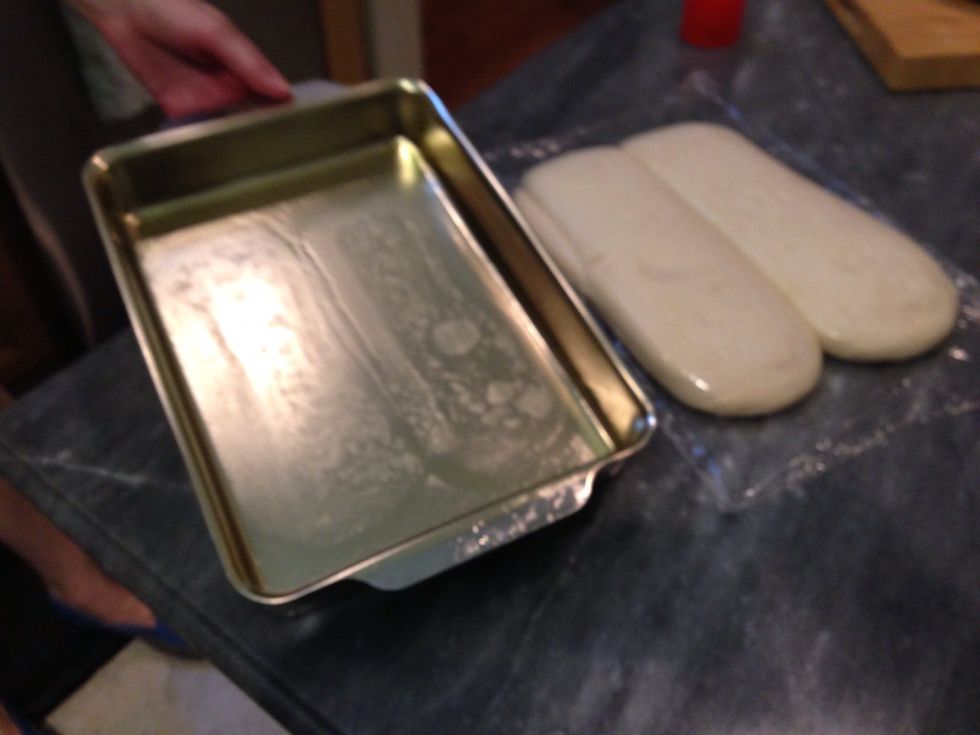 Lay the plastic wrap on the table and turn the loaves out onto it.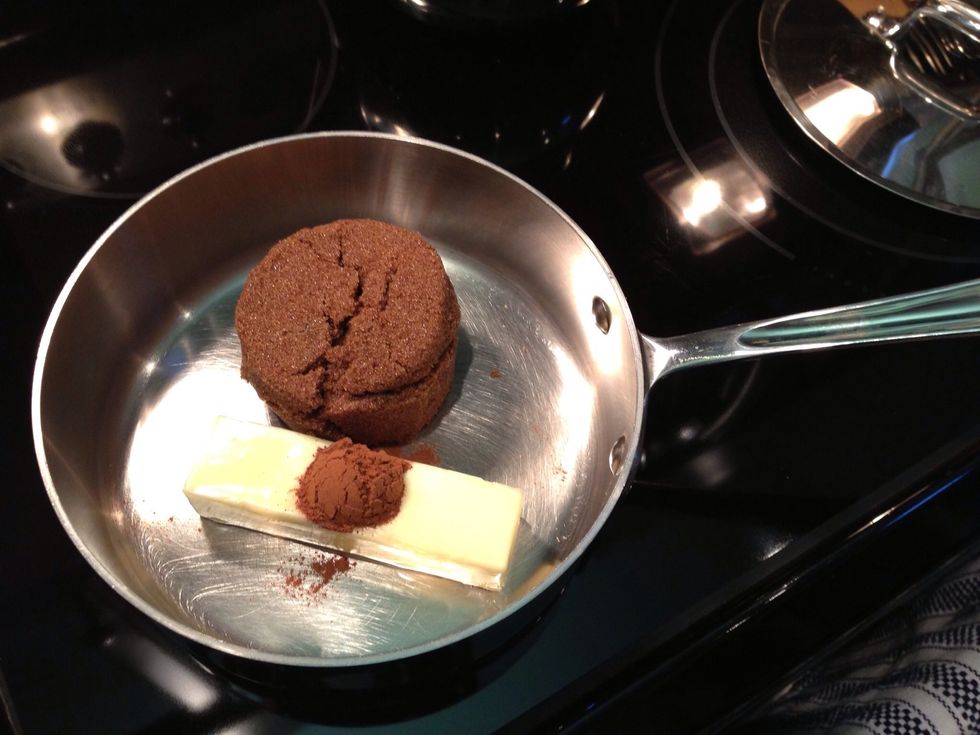 Put the butter, brown sugar and cinnamon in a shallow sauce pan and place over medium heat to melt the butter.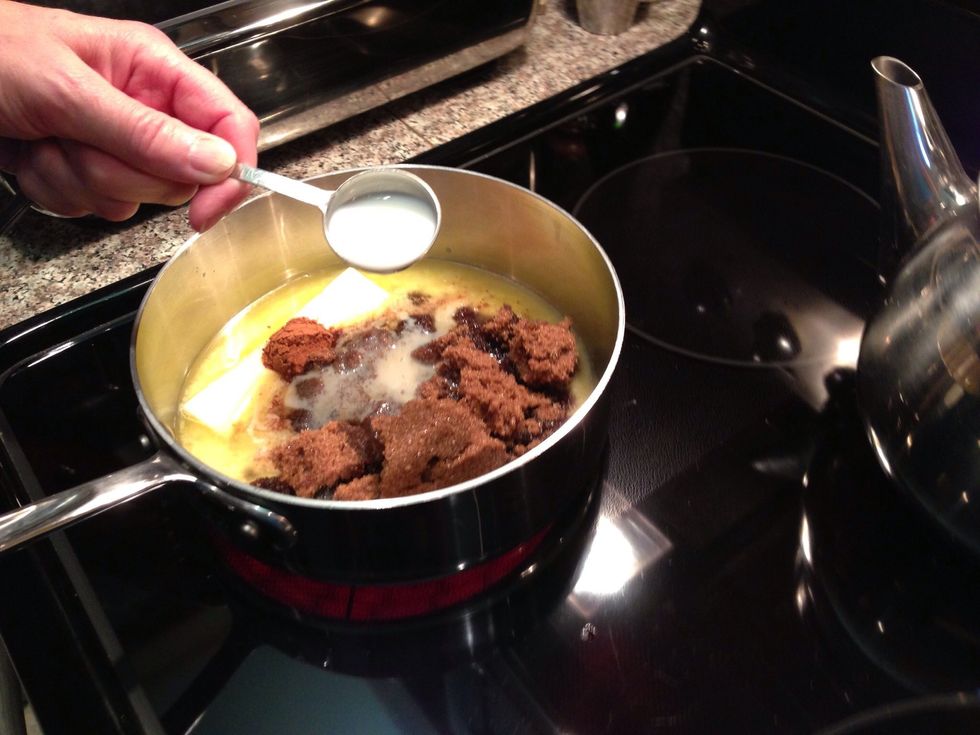 Add the three tablespoons of milk and start whisking everything together.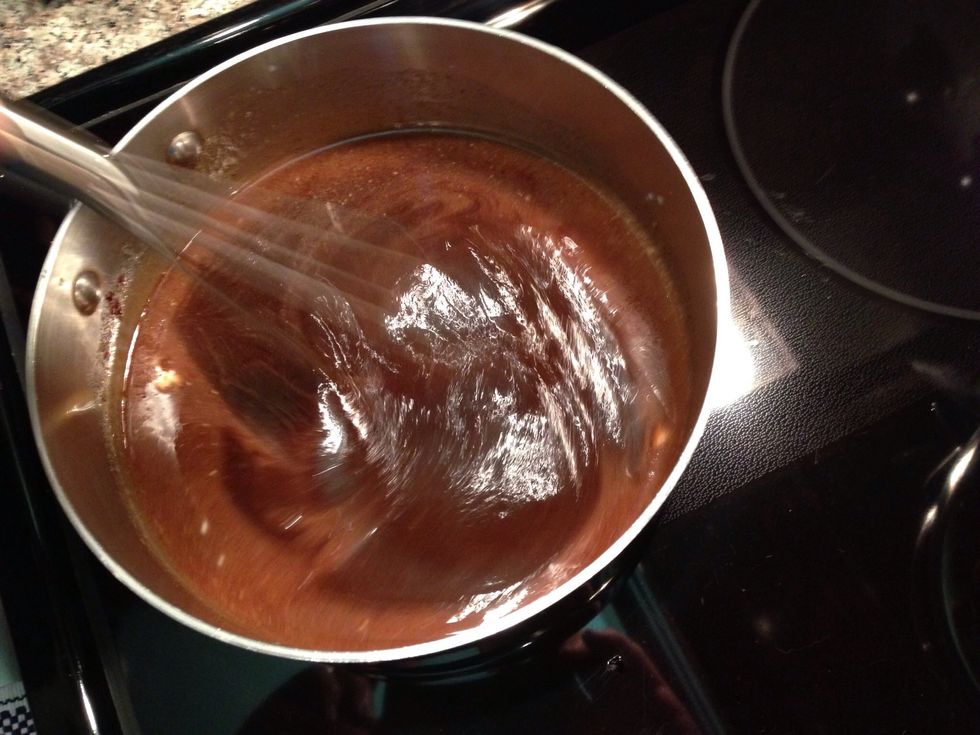 Just until it melts, don't let it boil! You only want to melt everything together.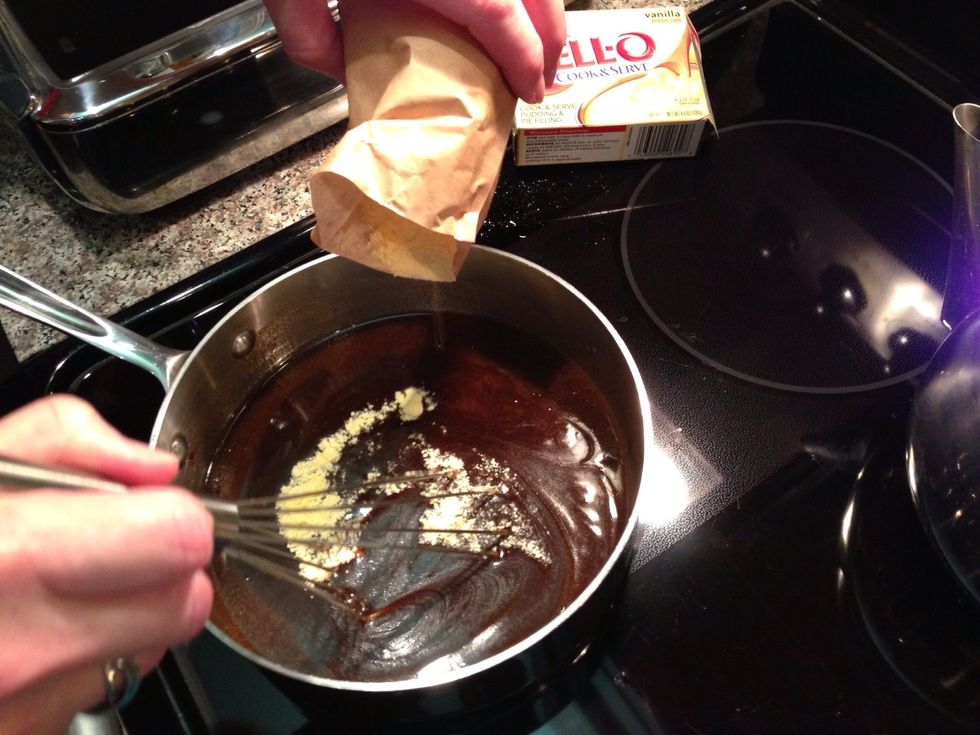 Now add the contents of the vanilla pudding box and stir it in. Continue stirring until it's all well blended. Then take it off the heat.
Pinch off small pieces of the dough, about 1/2 the size of a golf ball.
About this size!😊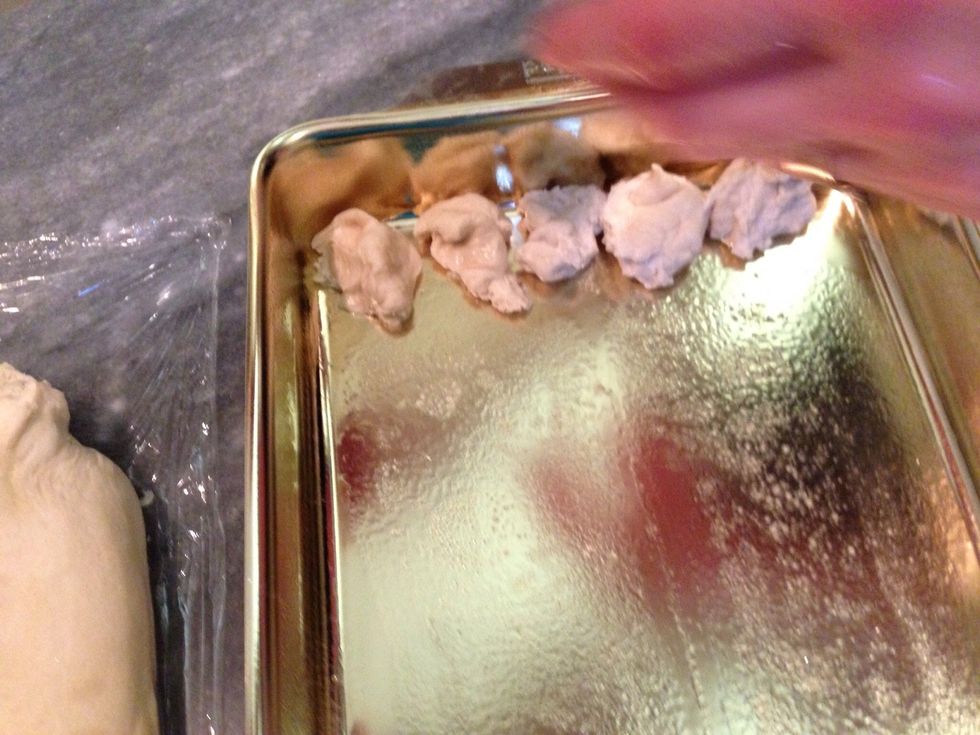 Just keep filling the pan, leaving a little space between pieces.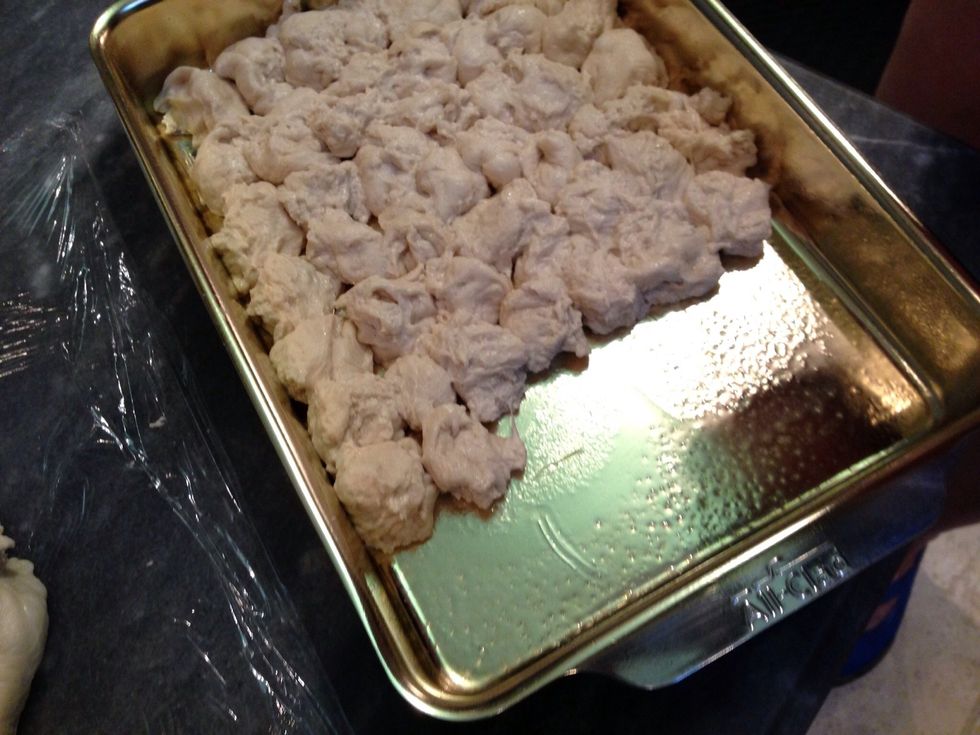 Almost done - note- the dough is already starting to puff and fill the spaces - better hurry.
Start drizzling the sugar/pudding mixture over the dough pieces.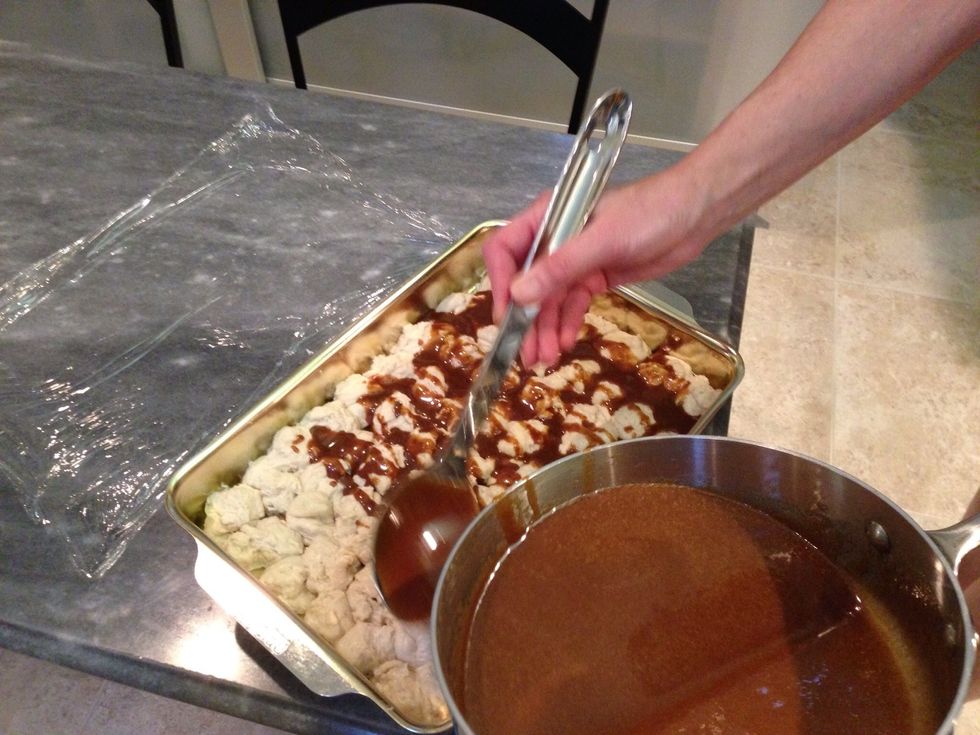 Make sure you get it in all the crevices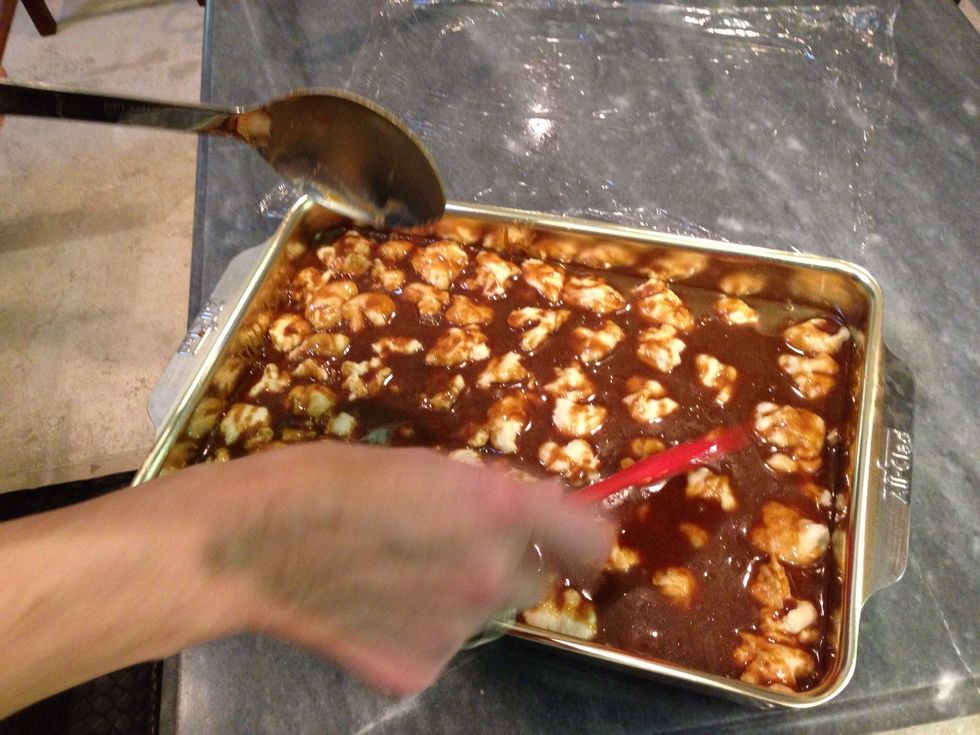 Use a small spatula to separate the pieces a little to let the good stuff settle down between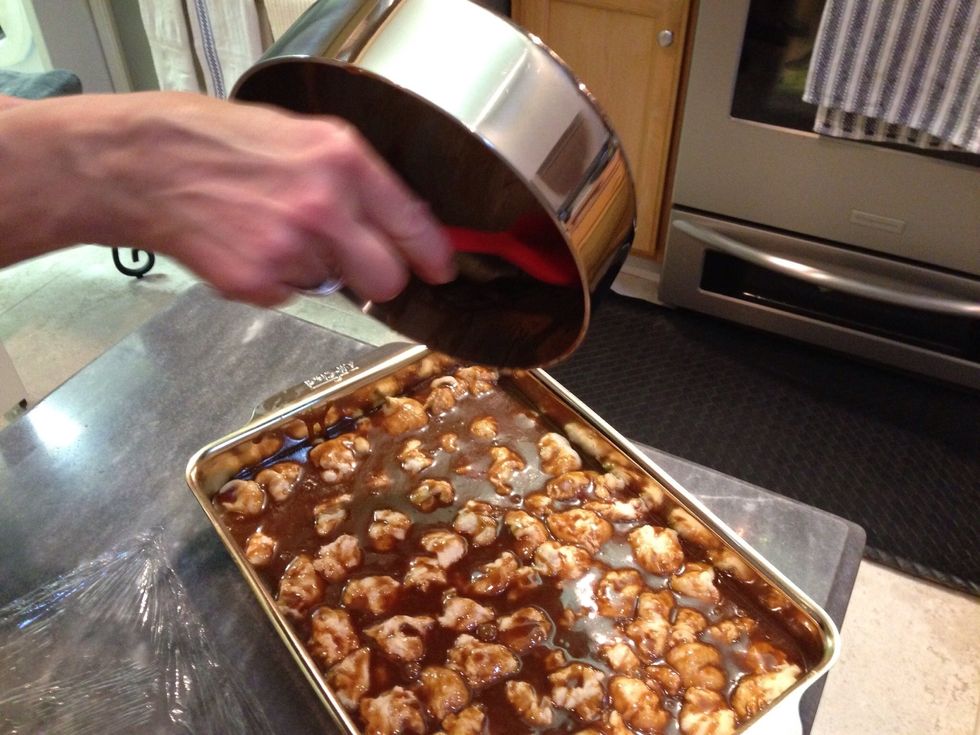 Then get it ALL out of the pan! Cover the pan loosely with plastic wrap again, then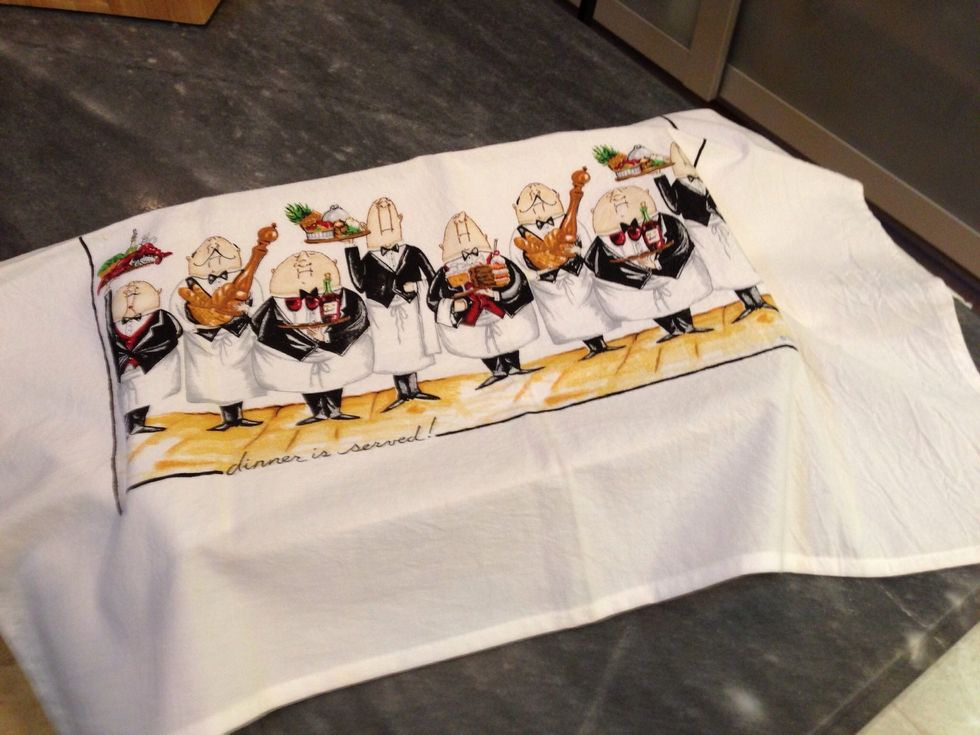 cover with your favorite "rising cloth" and set aside for about 25 minutes to puff up.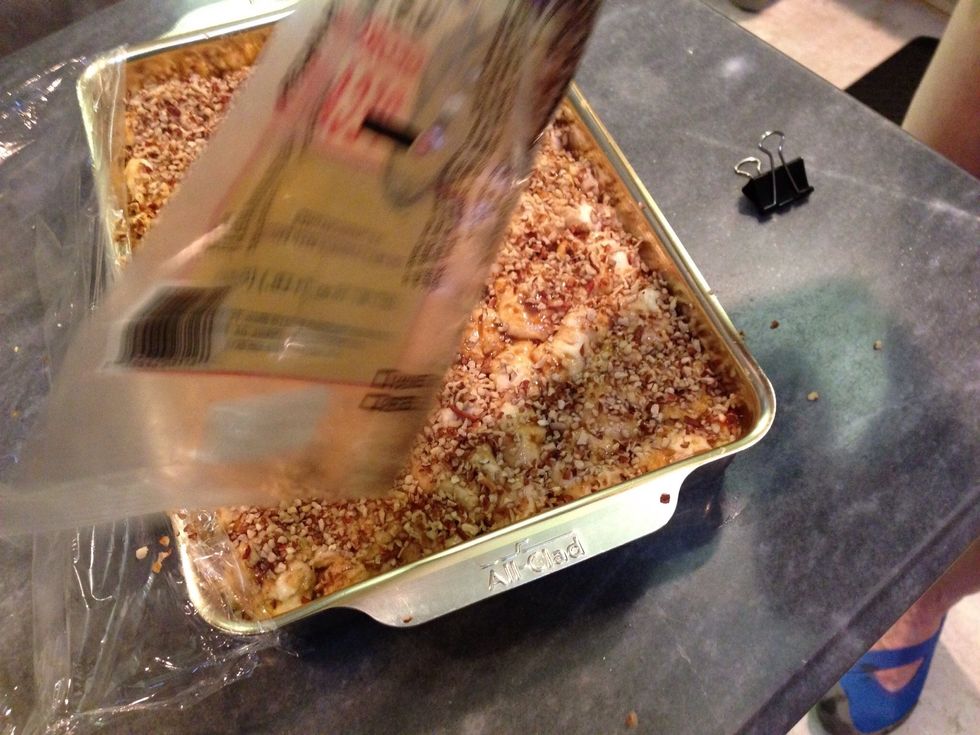 After about twenty minutes, sprinkle the top with the chopped pecans if you are using them. Notice the sugar/pudding syrup has just about all soaked down to the bottom.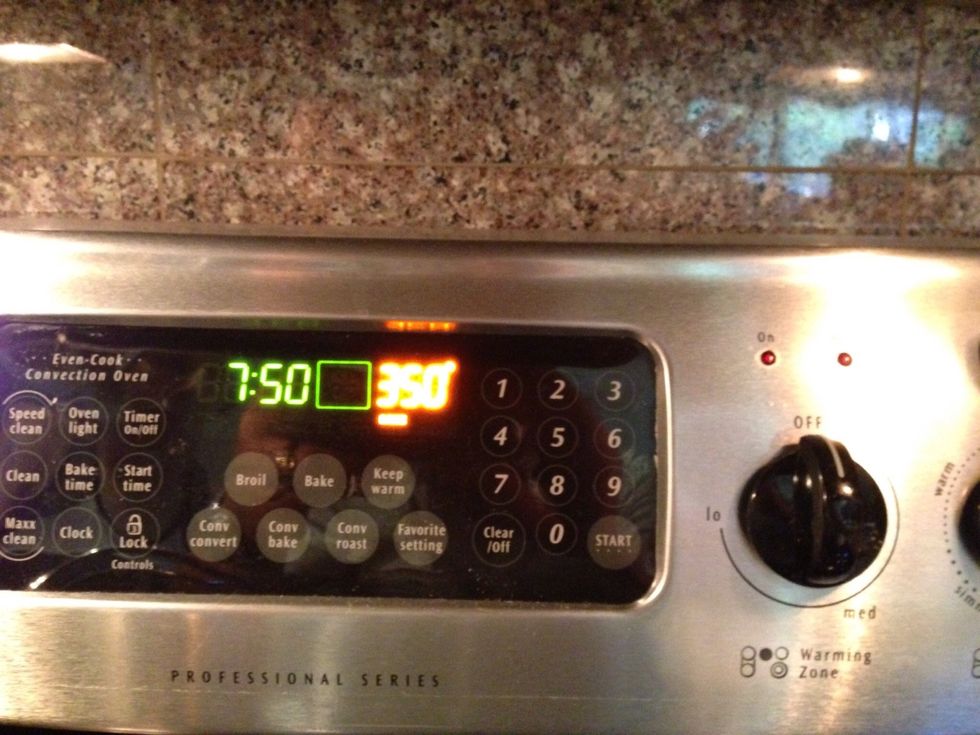 Pre- heat the oven to 350°F.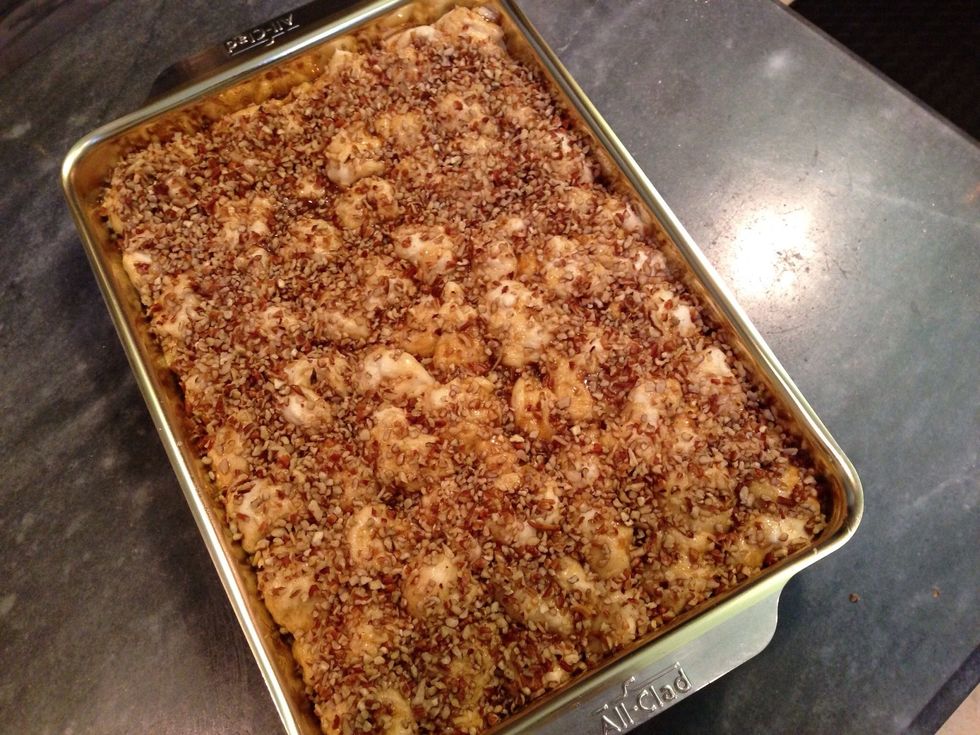 Check them out - now they're done rising!👍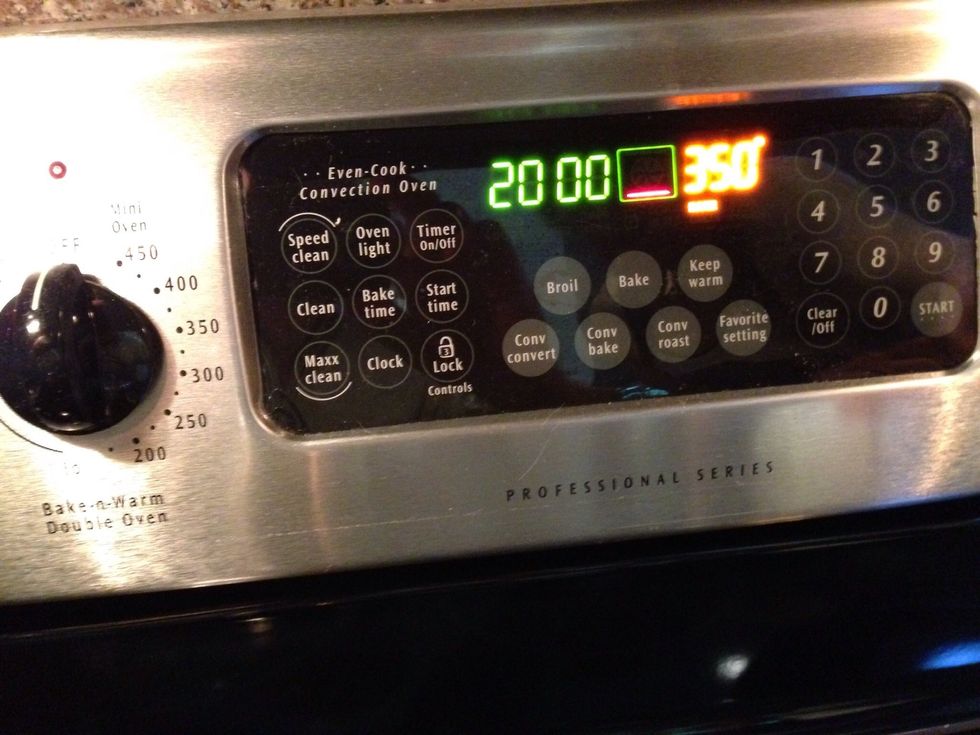 Place on the center rack of the pre-heated oven and set the timer for 20 minutes
Not quite done baking after twenty minutes, but starting to look good!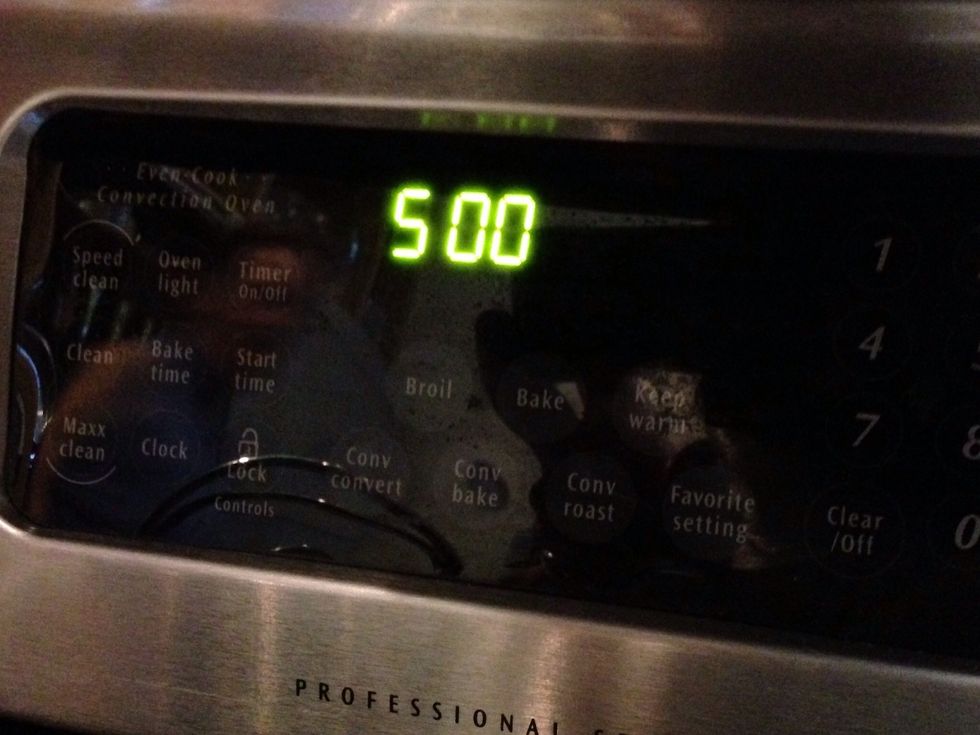 Give them another five minutes.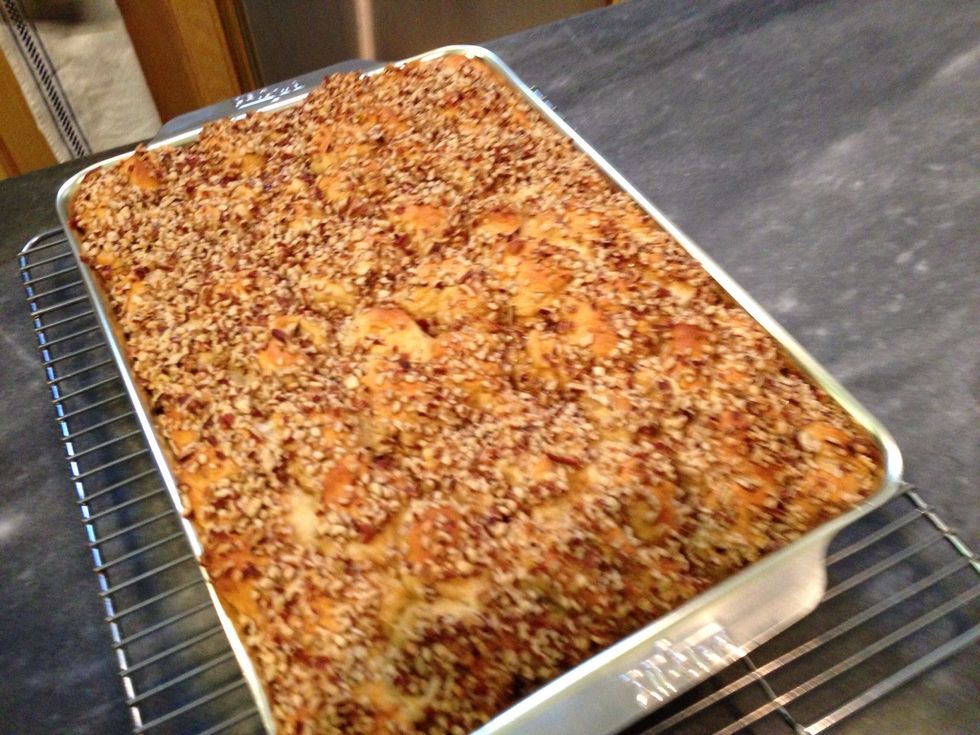 That's what they needed - now they look great!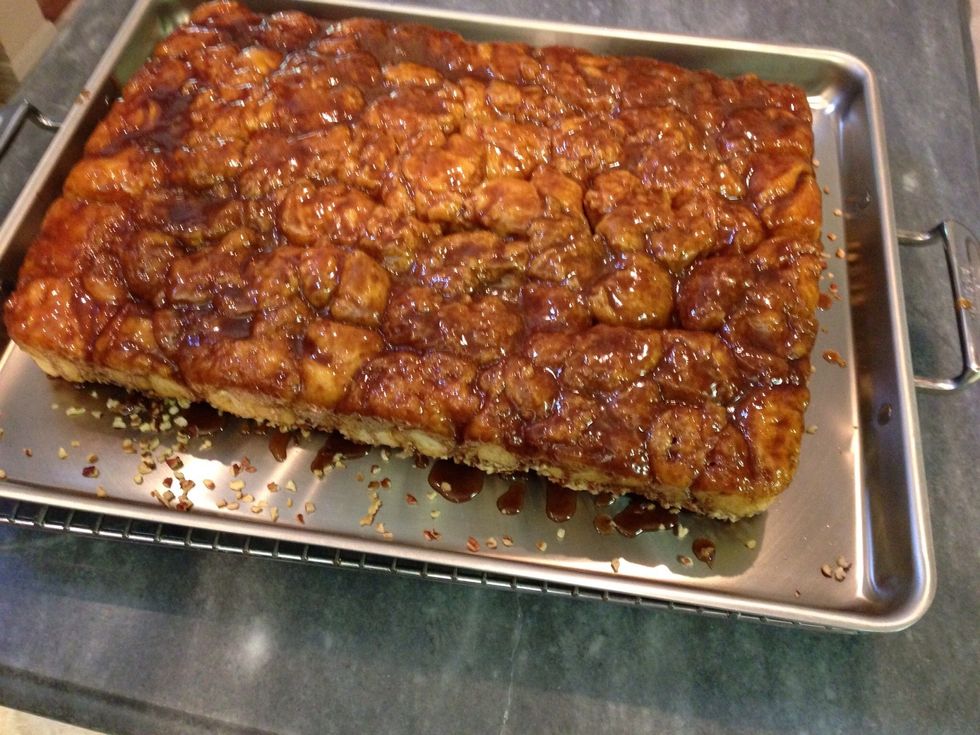 Turn the sticky buns out onto a serving tray or platter - this is a small cookie sheet that works great to serve all kinds of good stuff.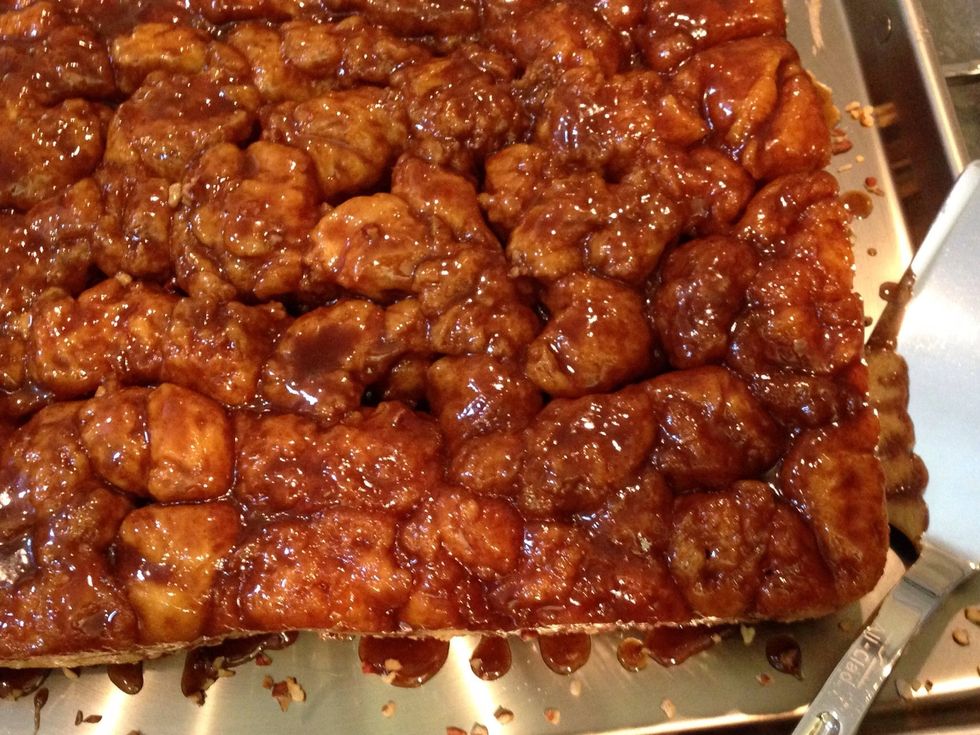 That looks great!
Coffee's ready. Time to enjoy!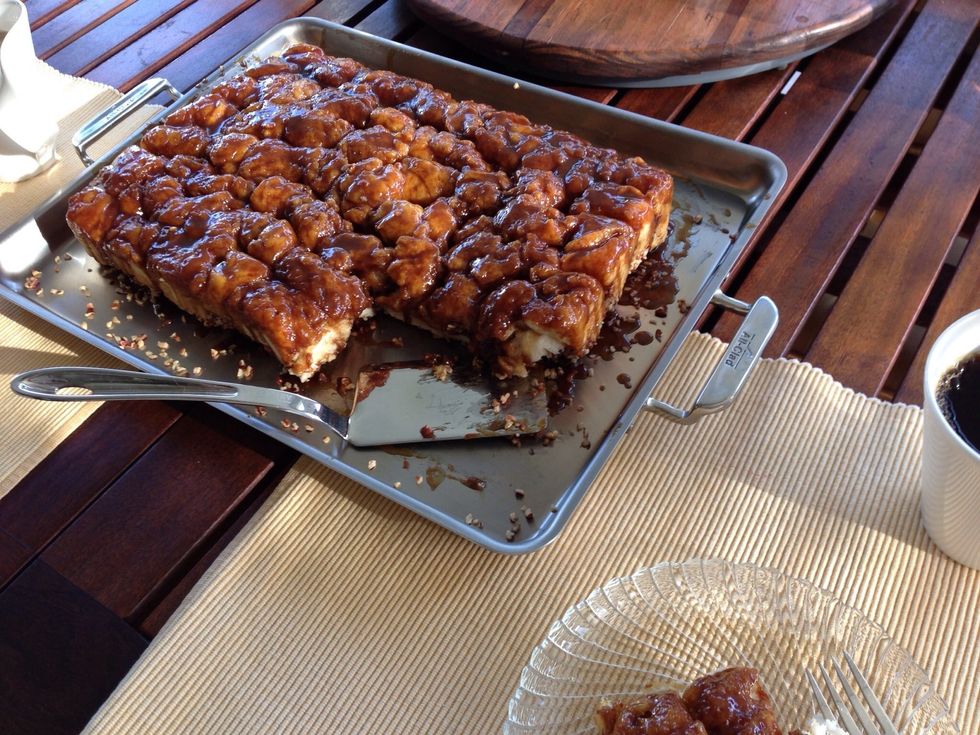 Looks like a loooong slow brunch!😃
Next guide - Basic Sweet Yeast Dough The basis for many of my favorite baked goods!
2 Loaves Frozen Bread Dough
1 large box Jello cook and serve vanilla pudding
1/4 pound (1stick) unsalted butter
1 cup, packed, dark brown sugar
3 Tablespoons Milk
1 Teaspoon cinnamon
1/2 cup chopped Pecans (optional)
Cooking spray for pan