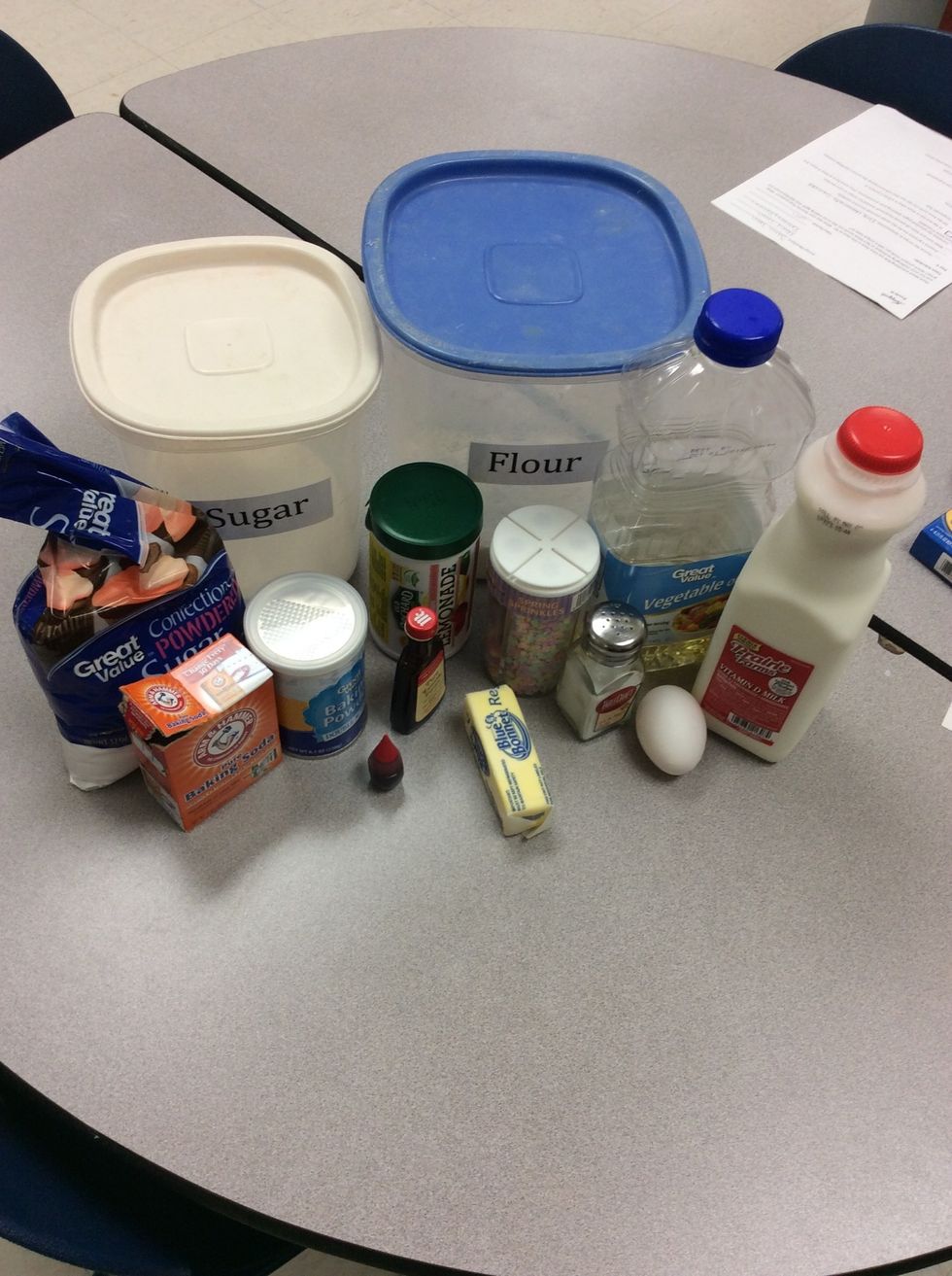 Collect all ingredients.
Mix cake ingredients: flour,baking powder, baking soda, salt, sugar, canola oil, egg white, pink lemonade, buttermilk and food coloring.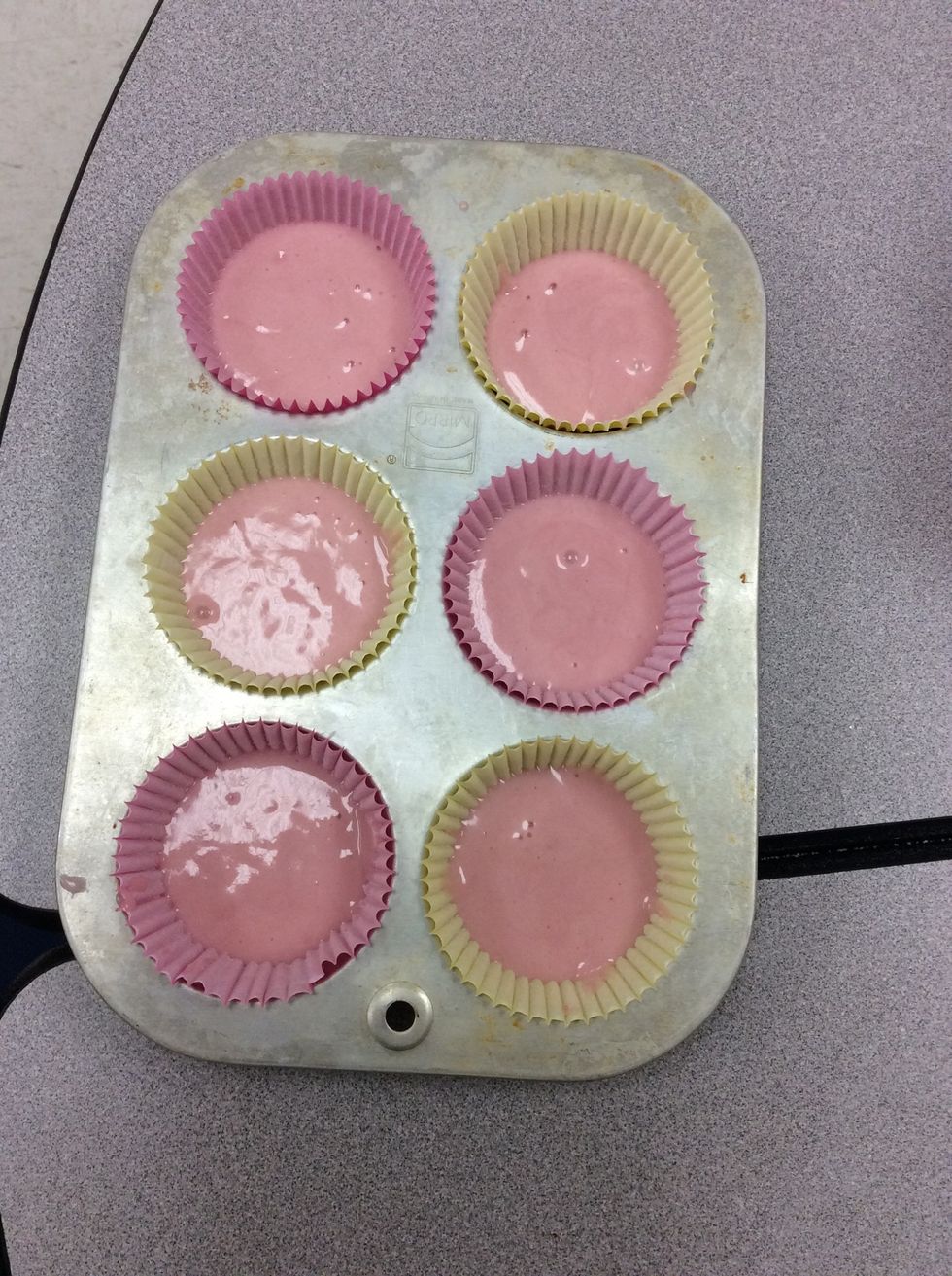 Scoop batter into the cupcake pan.
Bake at 350 degrees for 20 - 25 minutes.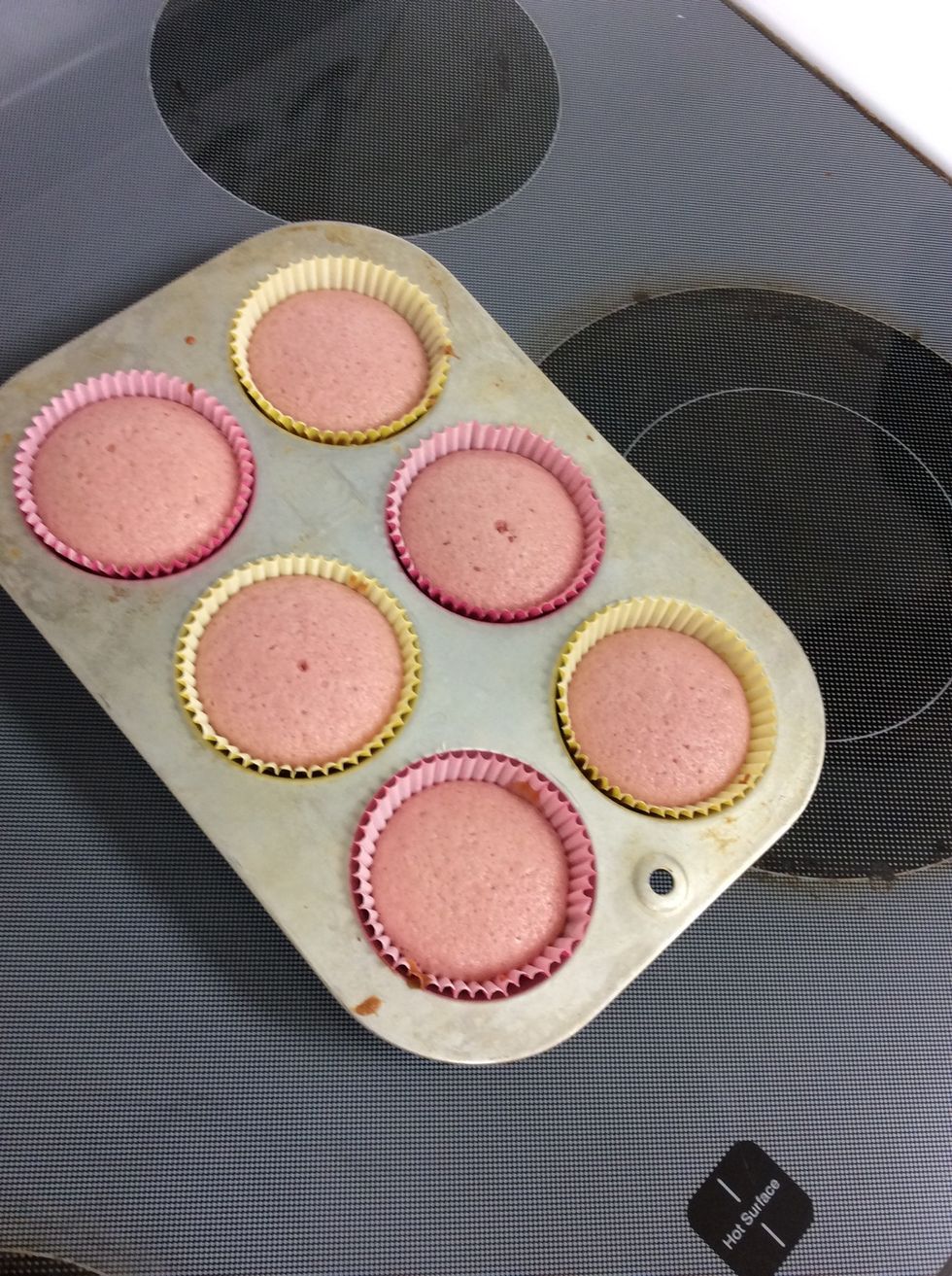 Let cupcakes cool before taking them out of the pan.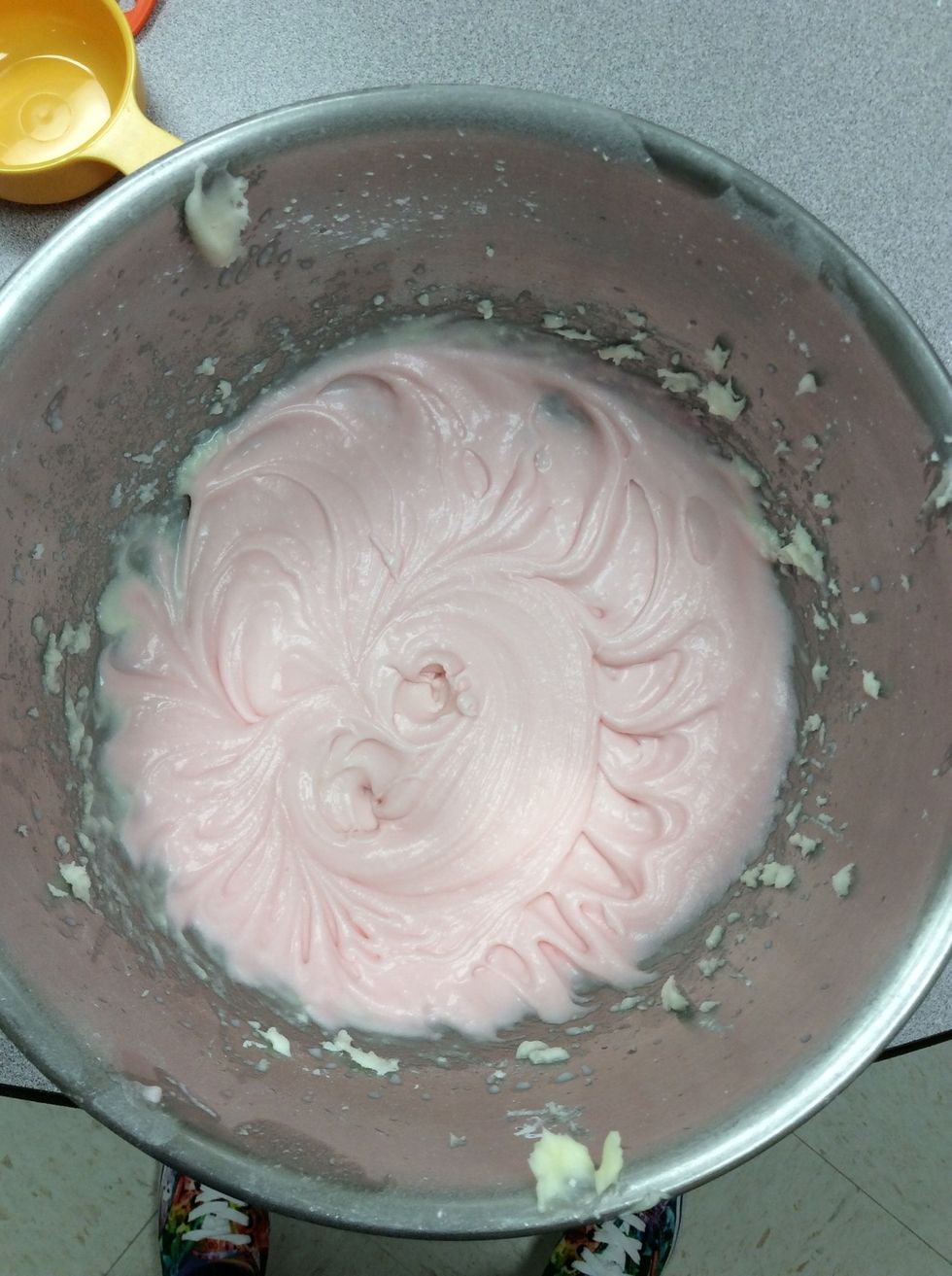 Mix frosting ingredients until smooth: powdered sugar, butter, while milk, salt, pink lemonade, lemon extract and food coloring.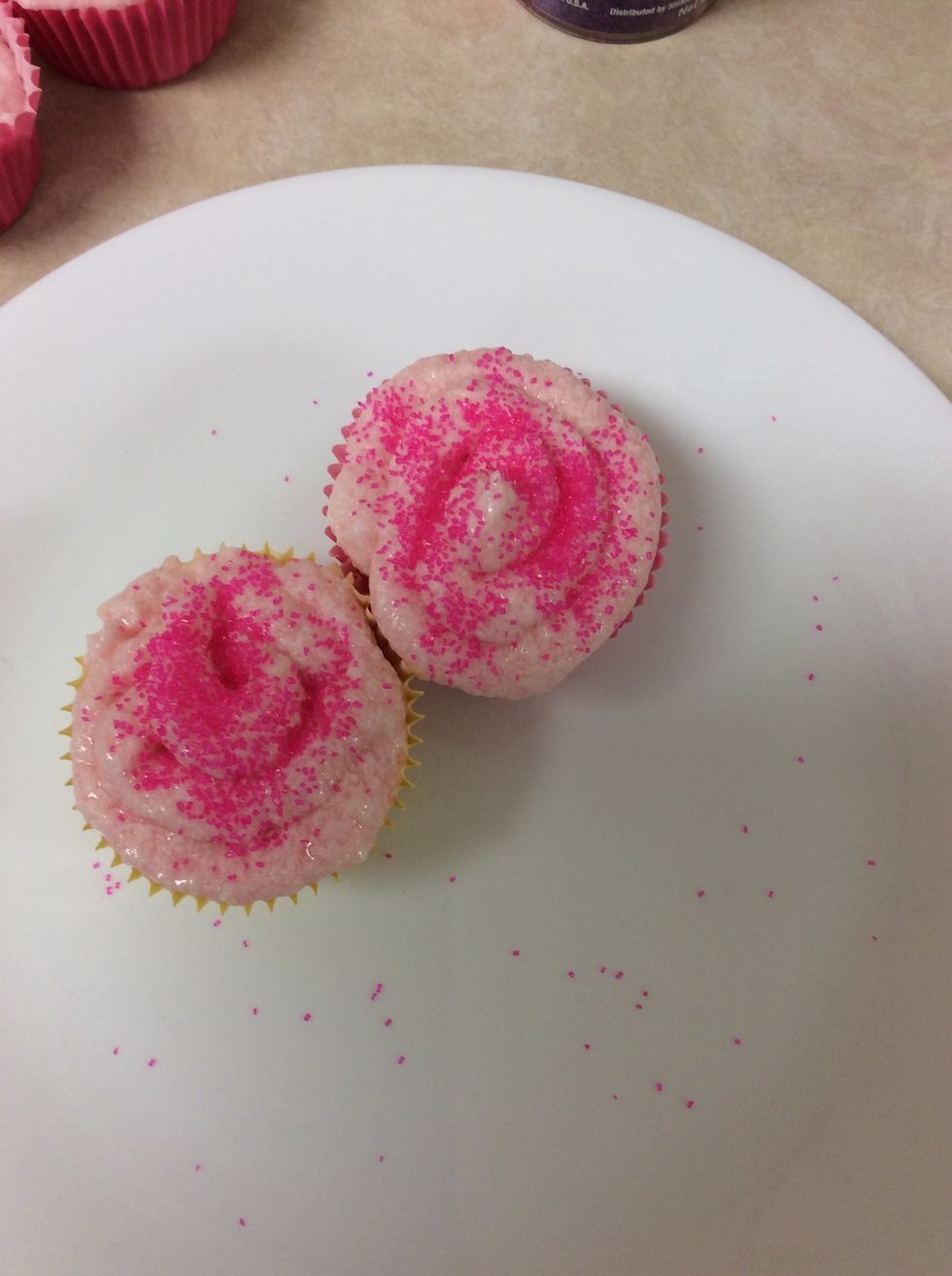 Frost, decorate, and enjoy!
Cupcakes
1.0c Flour
0.0tsp Baking Powder
0.0tsp Baking Soda
1.0 A pinch of salt
0.0c Granulated Sugar
0.0c Canola Oil
2.0 Egg Whites
0.0c Frozen (thawed) Pink Lemonade
0.0c Buttermilk
2.0 Drops red food coloring
Frosting
1.0c Powdered Sugar
0.0c Unsalted Butter
1.0 Pinch of salt
0.0c Whole milk
2.0tsp Frozen (thawed) Pink Lemonade
1.0tsp Lemon Extract
1.0 Drop of red food coloring