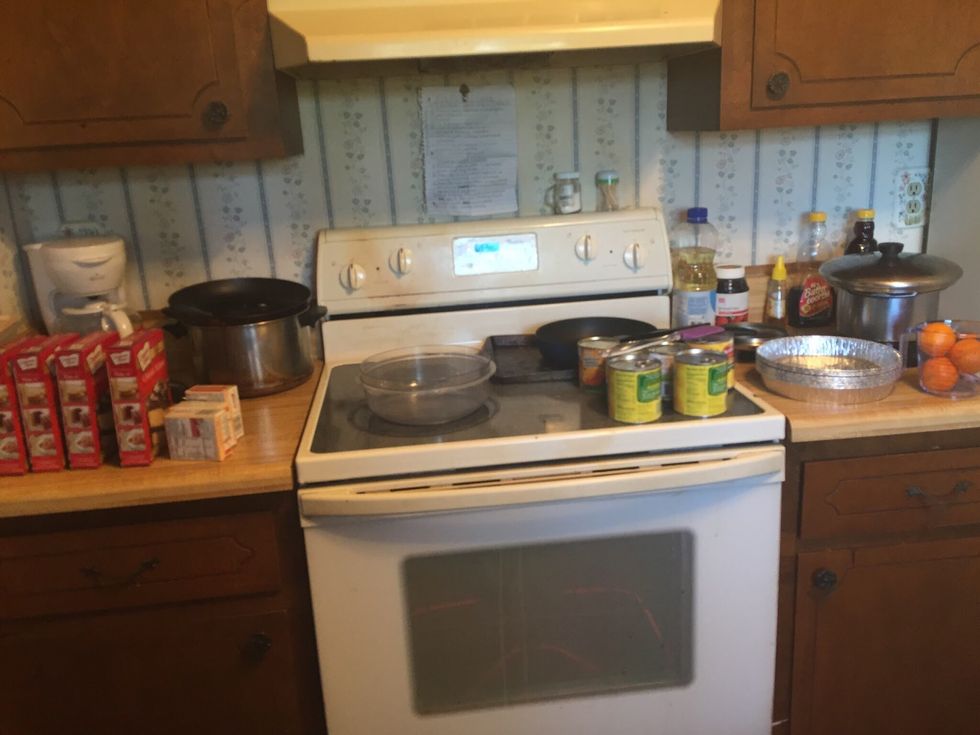 Preheat oven to 350 degrees Fahrenheit.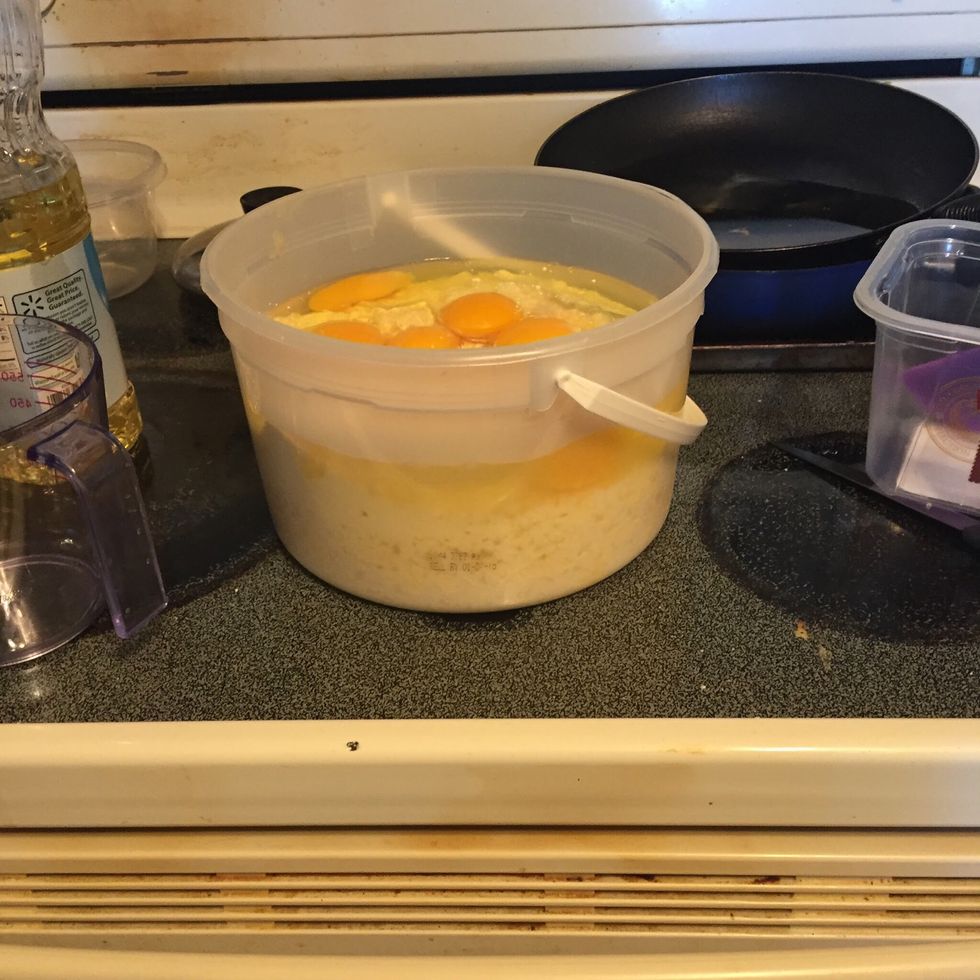 Put cake mix, oranges, and oil into a large bowl. Mix until well blended. The mixture will be extremely thick, this is normal at this step.
Add can of mandarin oranges and their juice to cake mixture. Mix until blended, and then mix on medium speed for two minutes.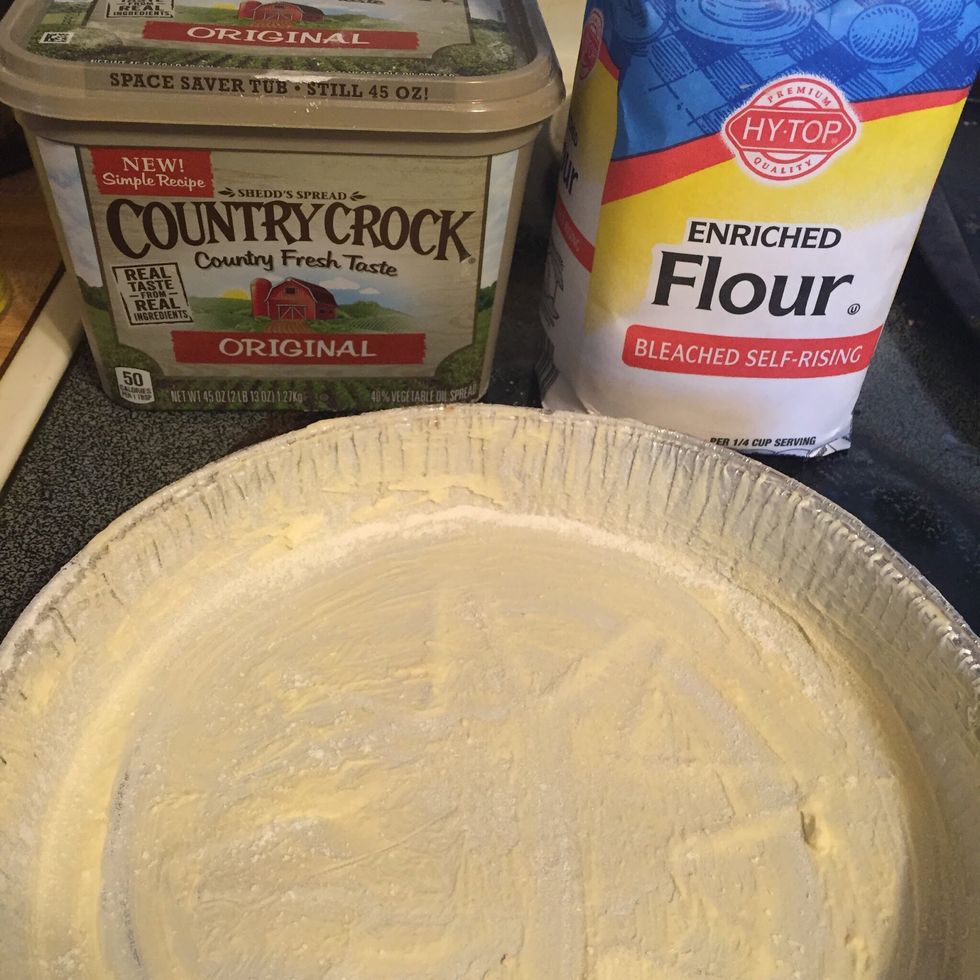 Rub butter and (sprinkle) flour on your 3 pans to prevent the cake from sticking to the pan. Some people use cooking spray, but this method has always worked better for me.
Pour cake mixture into three pans, making thin, even layers.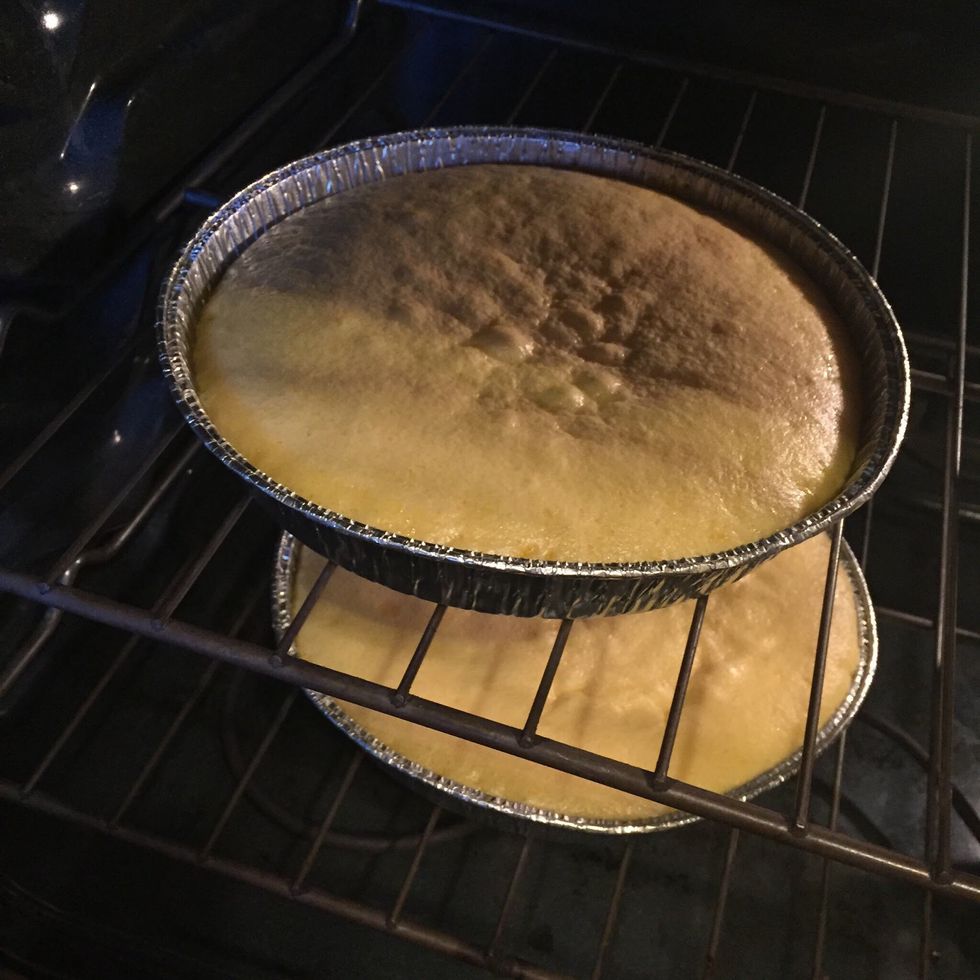 Place cakes into oven at 350 degrees Fahrenheit and cook for 25 minutes.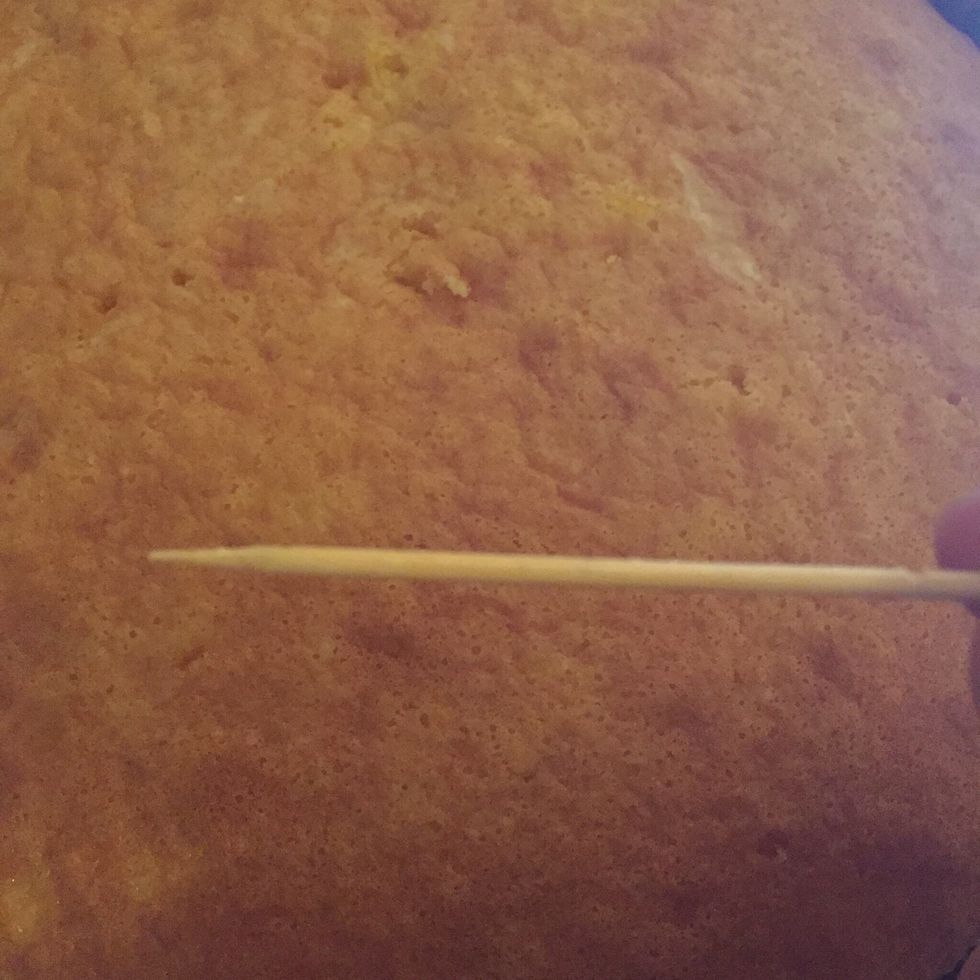 After removing cake from oven, test done mess by inserting a toothpick into the center of the cake. If the toothpick comes out clean, the cake is done.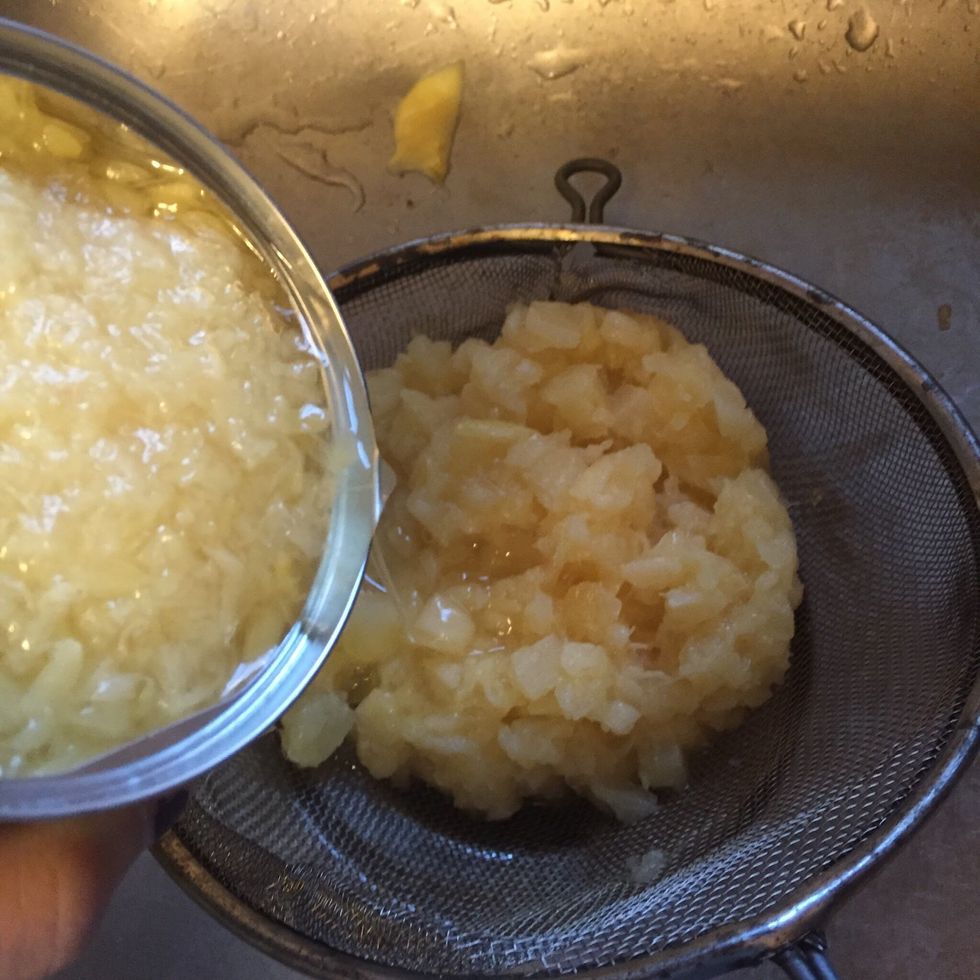 Pour pineapple into a strainer, removing the juice.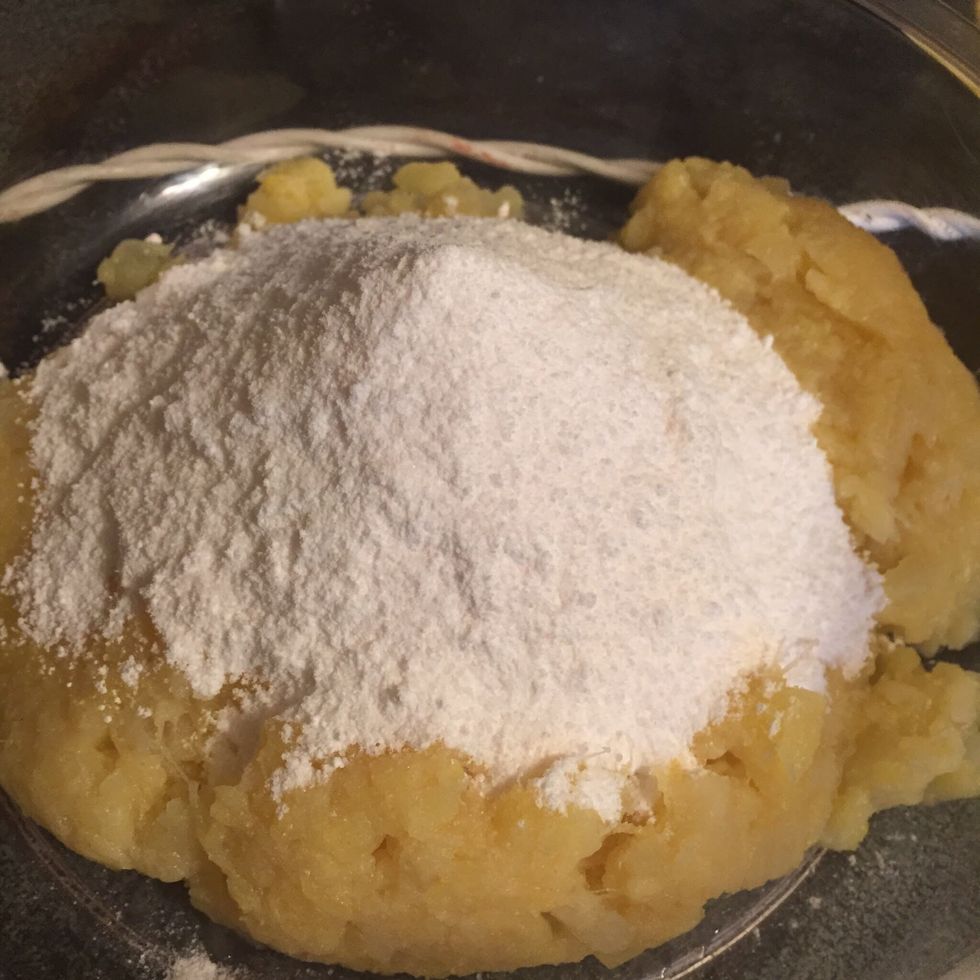 Add pudding mix to drained pineapple in a mixing bowl.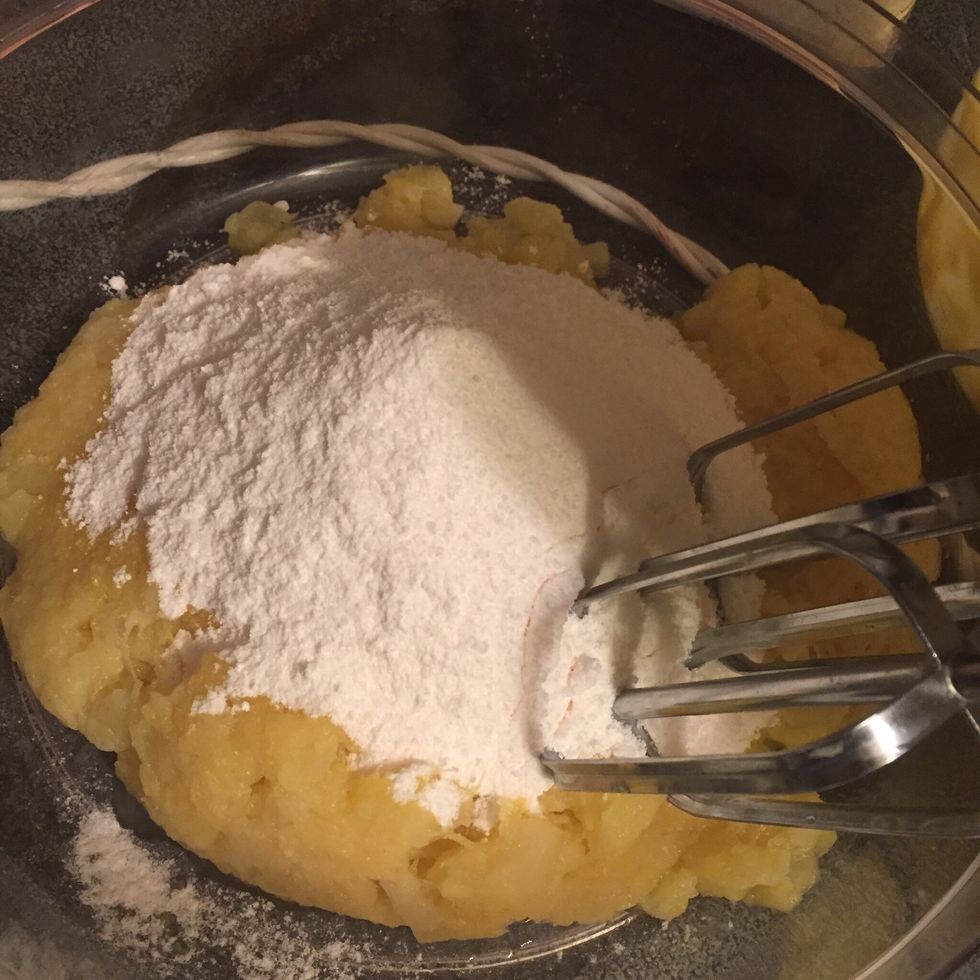 Mix until well blended.
Let mixture sit for five minutes.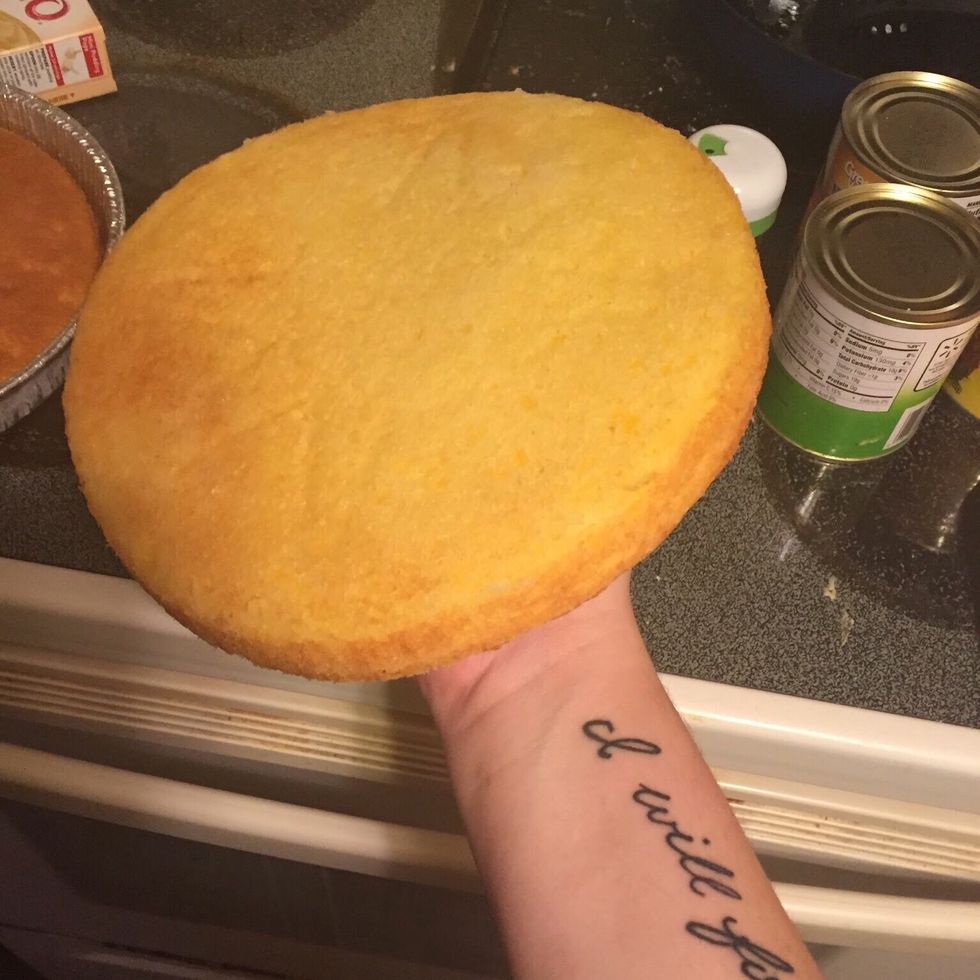 After the cakes have cooled for 15 minutes, remove them from the pan by placing your hand on the top and flipping the pan.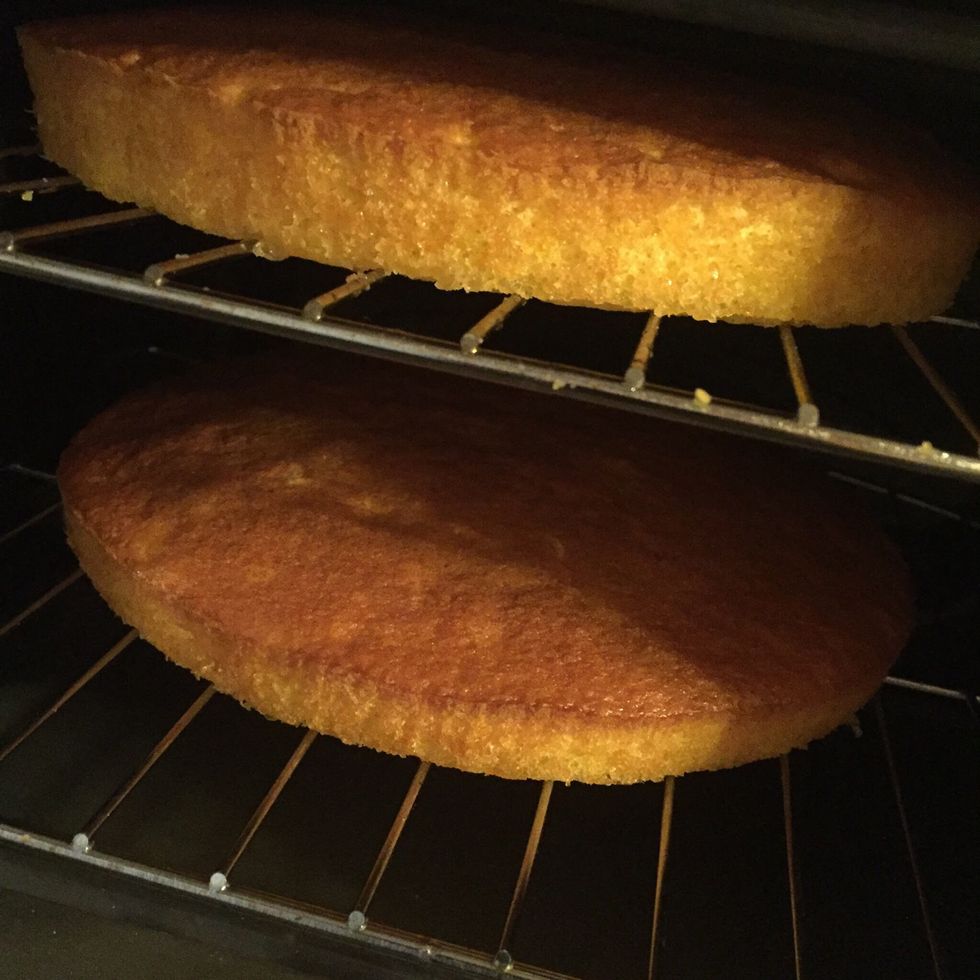 After the cakes have cooled in the pan for 15 minutes, place on wire racks and let them cool completely.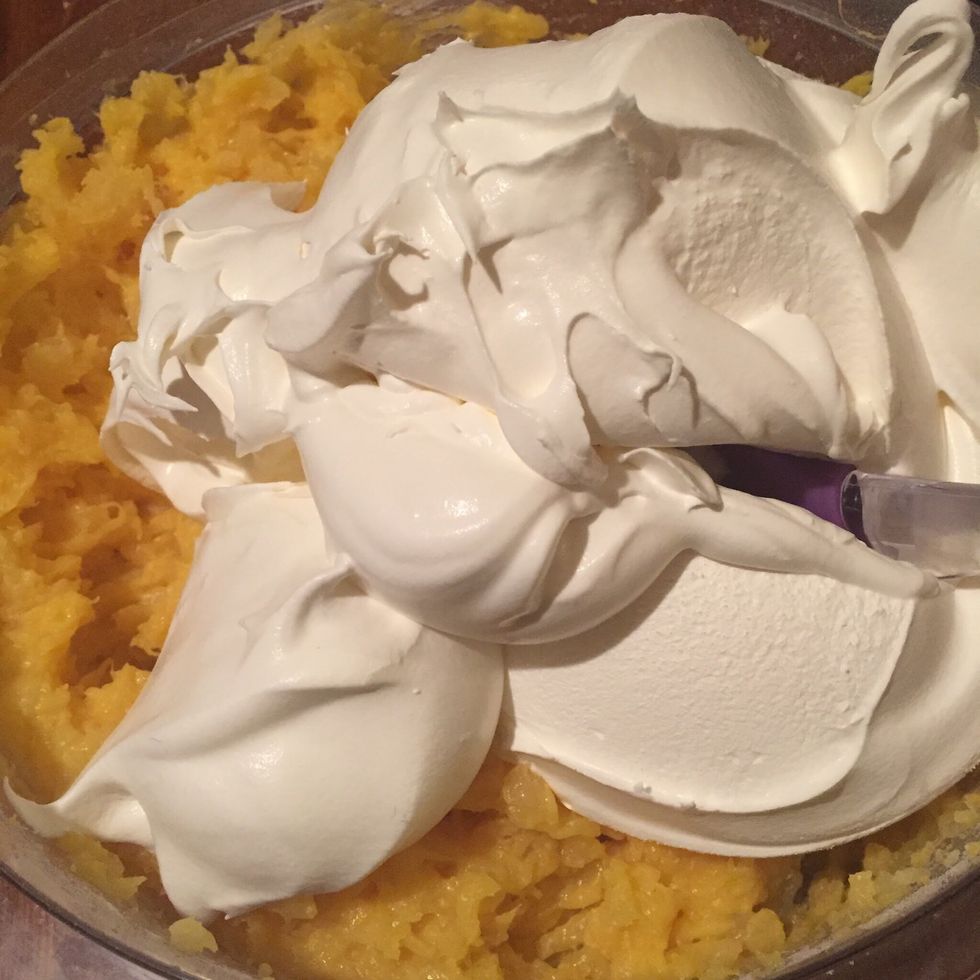 Add whipped topping to pineapple and pudding mixture. Using a rubber spatula, fold in the whipped topping.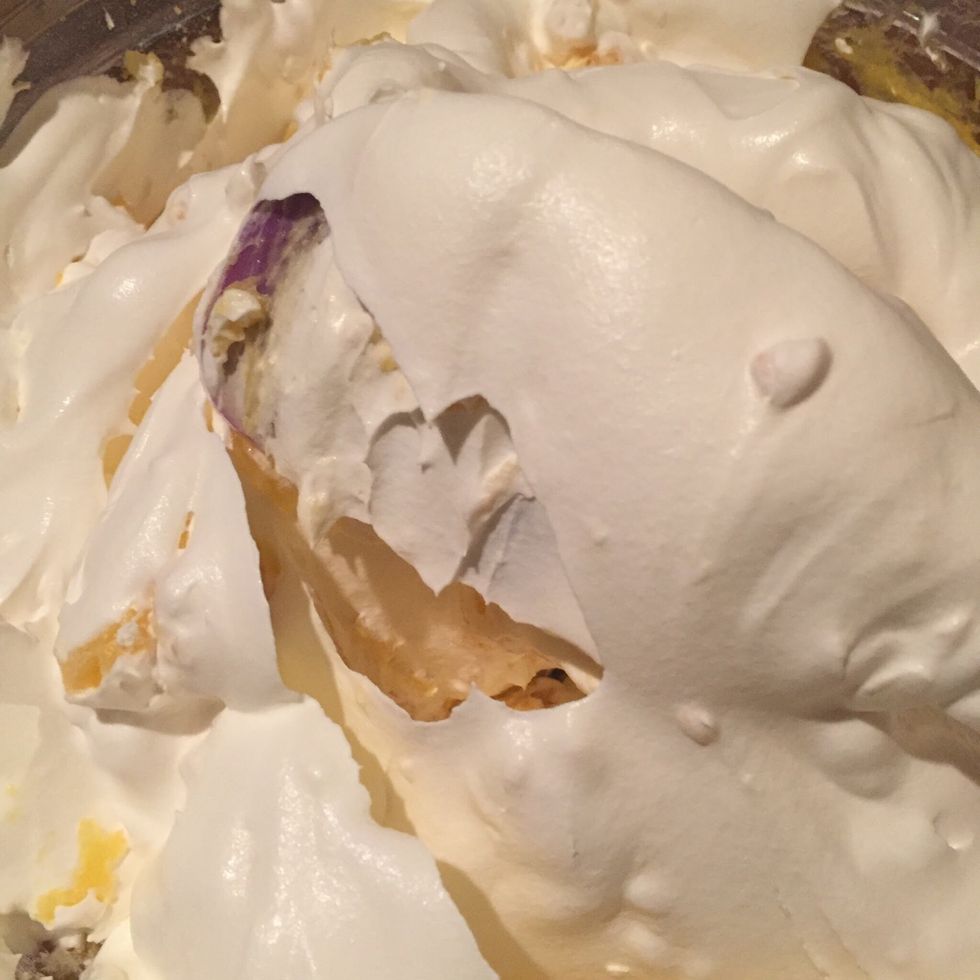 Folding is a slow process, and for best results, should not be rushed. You should be gentle and patient during this step.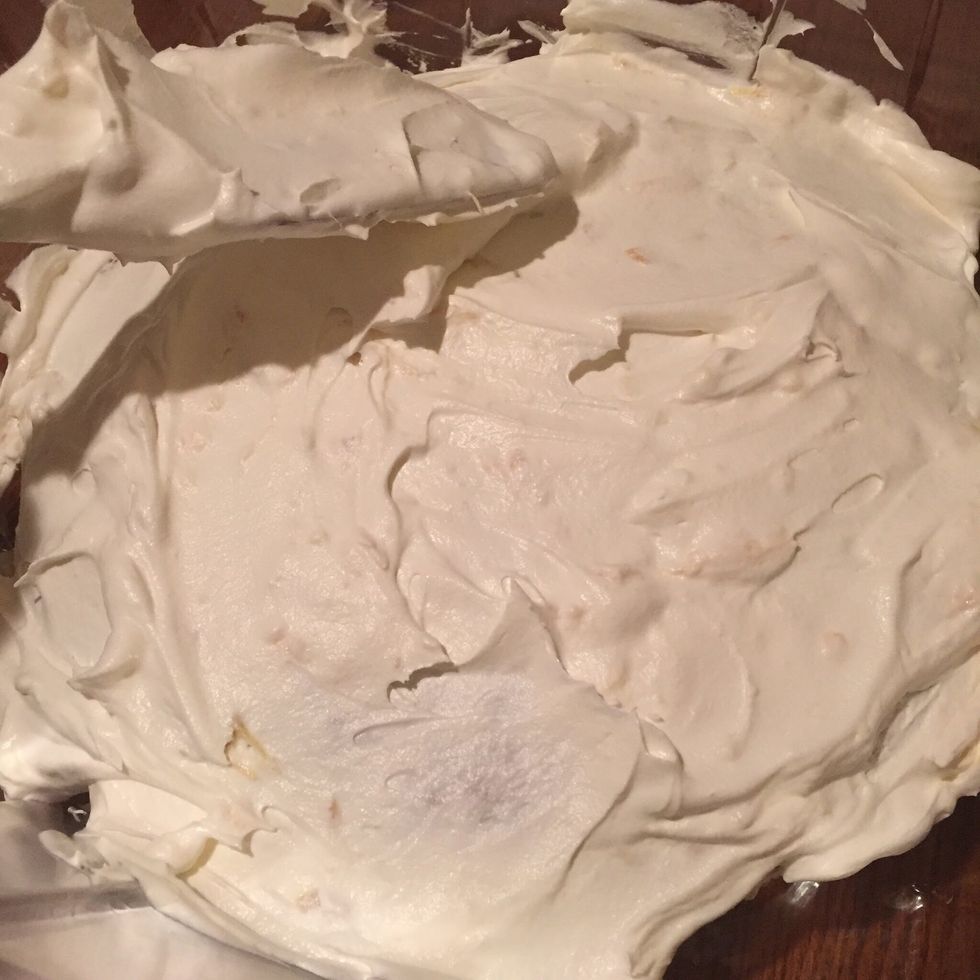 Spread the mixture onto first layer of cake liberally, completely covering it with a thick layer of frosting.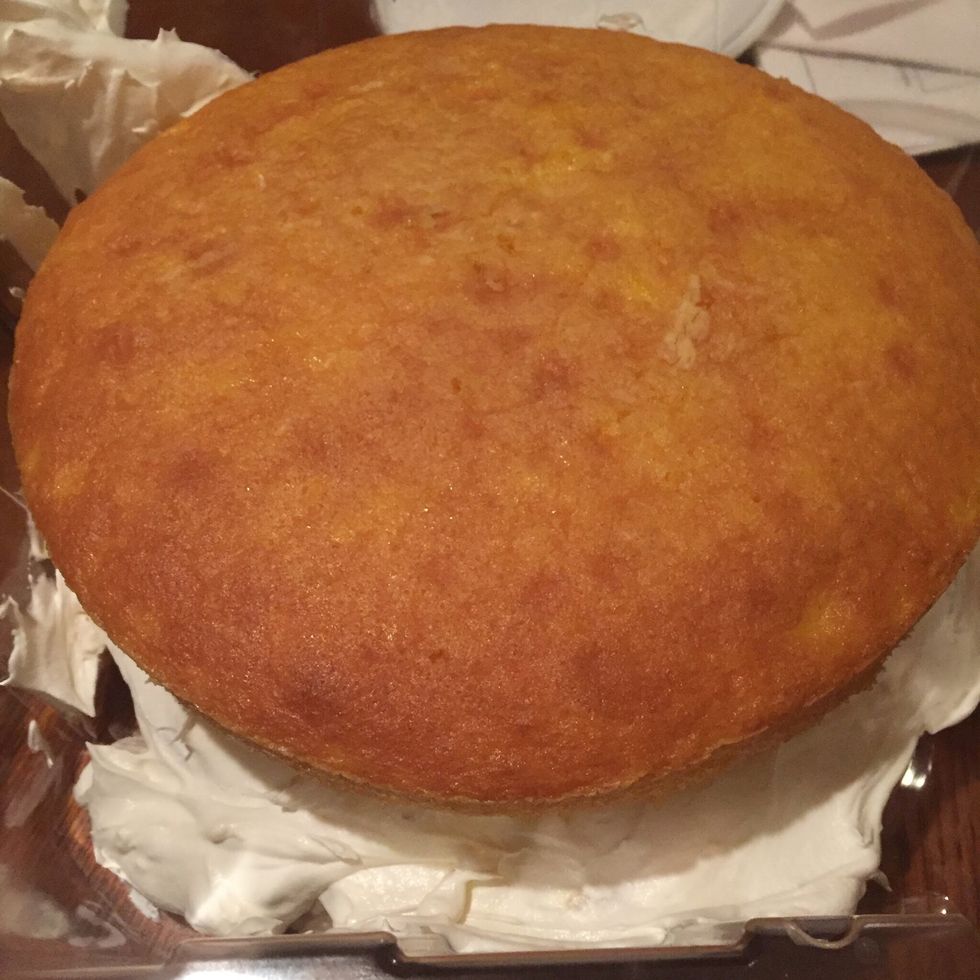 Place second layer on top of the first, repeat step 16 with this layer and the top layer.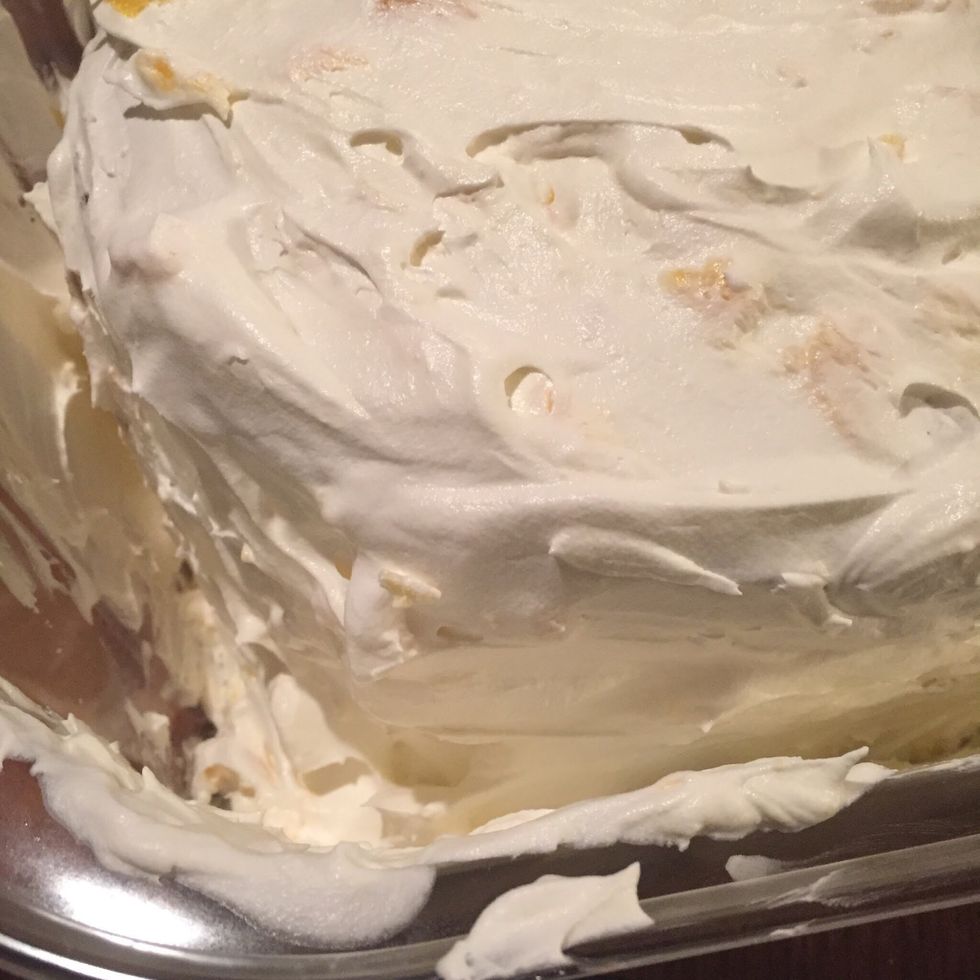 Cover the sides of the cake with the frosting mixture until there are no bare spots left. Make sure to frost the top of the cake liberally. Use all of the frosting.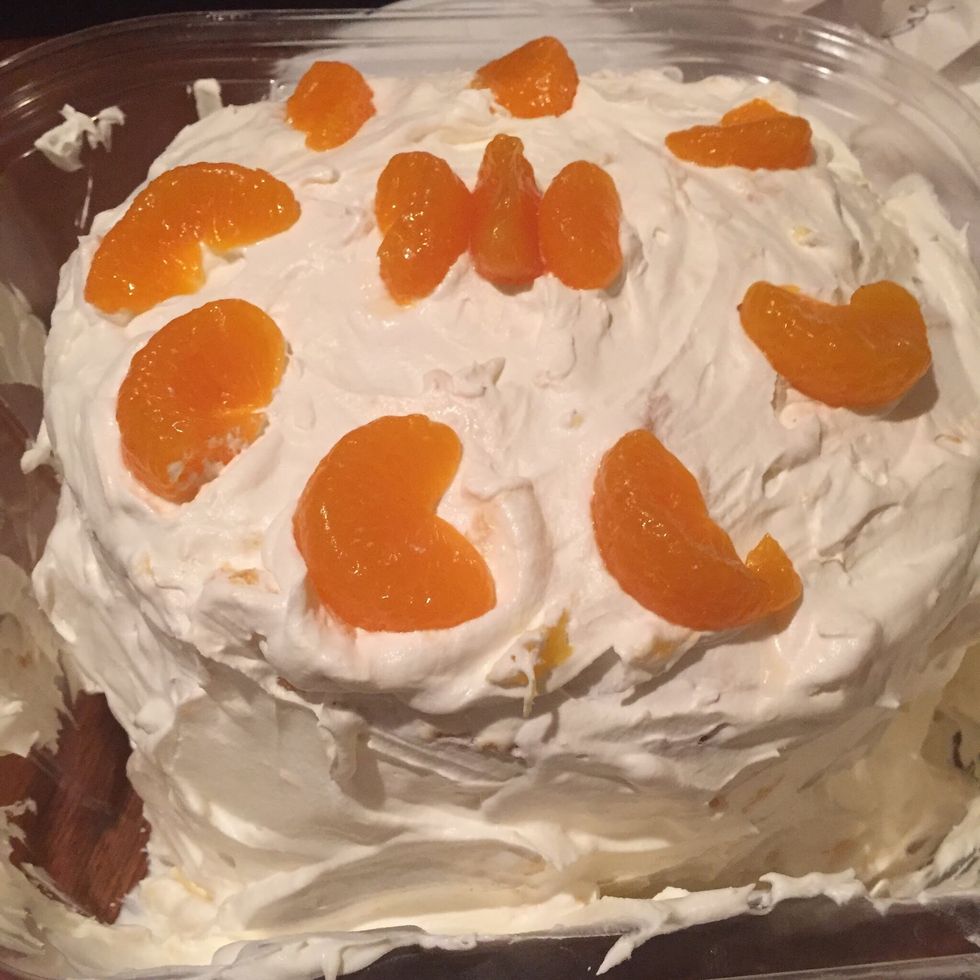 Garnish the cake with mandarin oranges from a jar (optional). This can be done with fresh mandarins, but it is done for aesthetics, and the ones from a jar are prettier.
Refrigerate cake overnight- at least. This cake is best if refrigerated for two-three days, it gives the cool whip time to set. Refrigerate leftovers.
1 (18.25 oz) box of Duncan Hines yellow cake mix
3 large eggs
1/4 cup vegetable oil
3 (8-inch) round pans, buttered and floured
1 (15 oz) can crushed pineapple, drained
1 (3.5 oz) package instant pudding mix, vanilla
1 (16 oz) package frozen whipped topping, thawed
Jar of Mandarin oranges (optional for garnish)