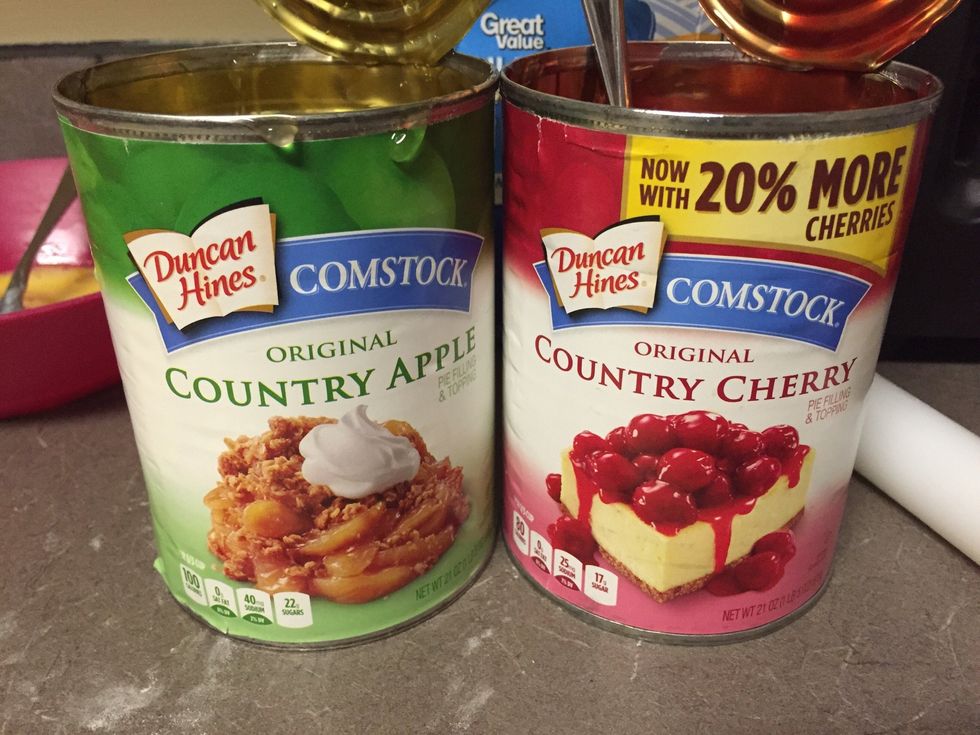 I was feeling frisky and decided on both Apple and cherry pie pops!
Beat your egg and set aside, you'll need it in a bit.
First, I sprinkled some flour on the counter so the crust didn't stick. Once I laid the crust out I used a cup (size depends on pie size preference and what you have available) then I cut out circles.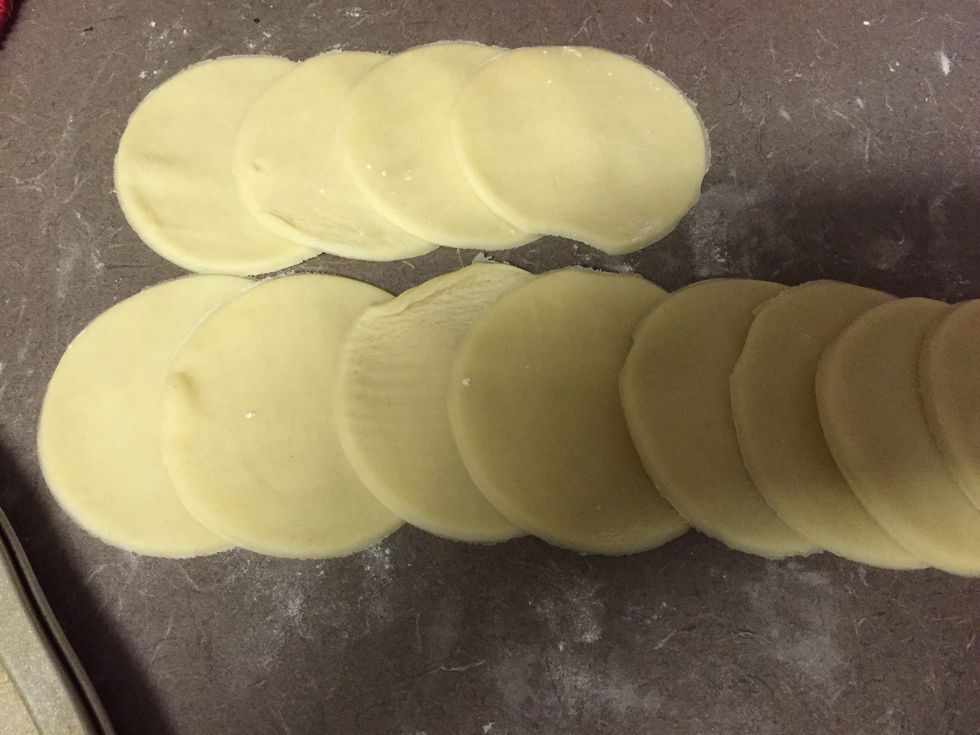 Here's the circles cut out. Put some flour on your glass rim to avoid crust sticking while cutting circles.
When you can't get anymore full circles, roll all the dough pieces up and roll it out with a rolling pin and then you can cut more pie circles :)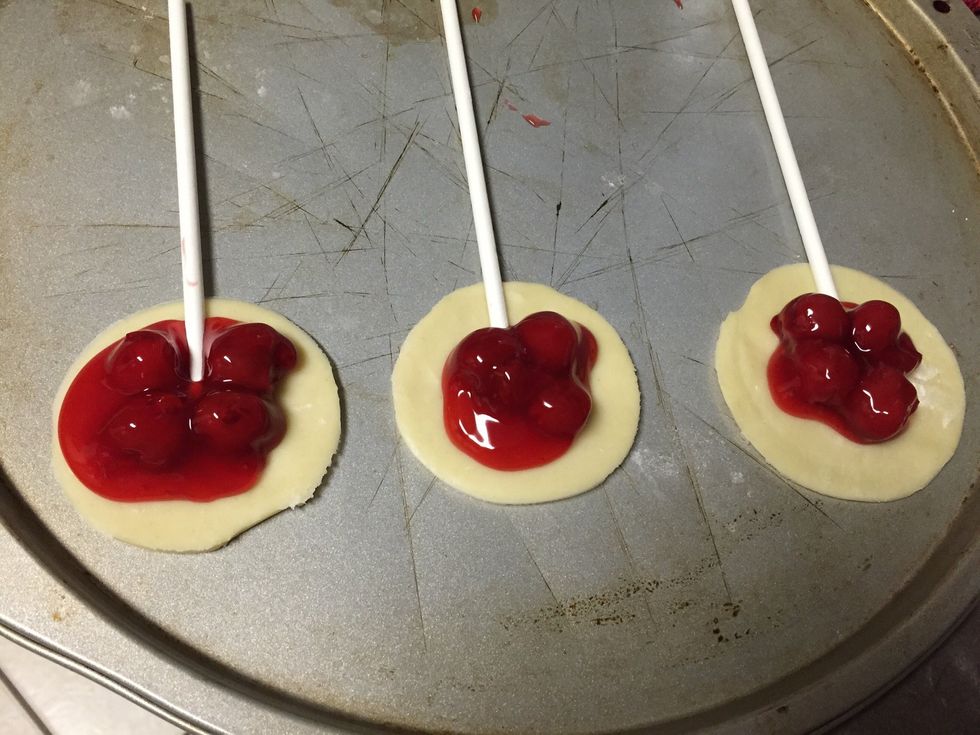 Place your sticks in your bottom circle and fill with filling. Use about a spoonful, just be careful not to overfill!
Next layer another circle on top of your filling and seal the edges.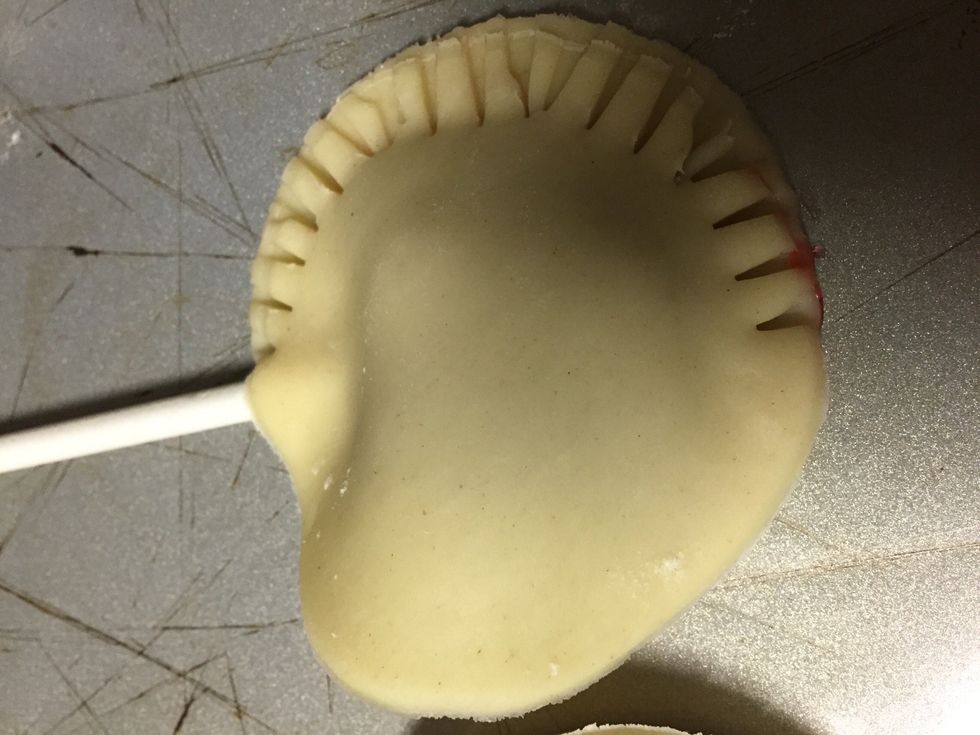 I used a fork to seal mine, but you can use whatever you want :)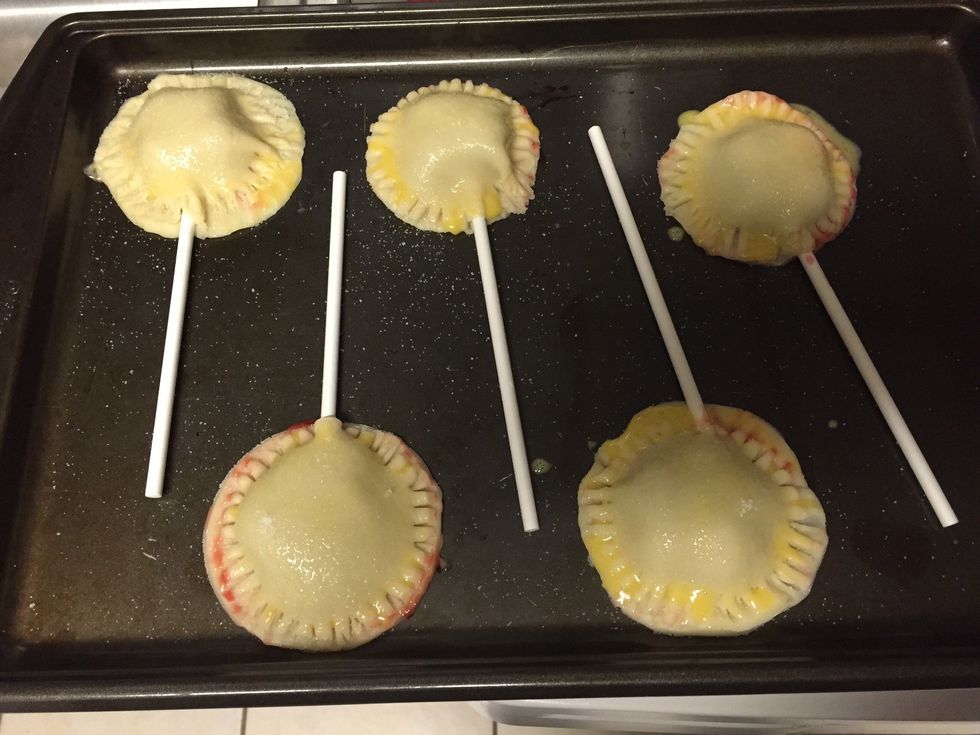 Coat with the egg that was set aside and sprinkle sugar on top!
Cook at 425 for around 15 minutes, or until your pies are golden brown.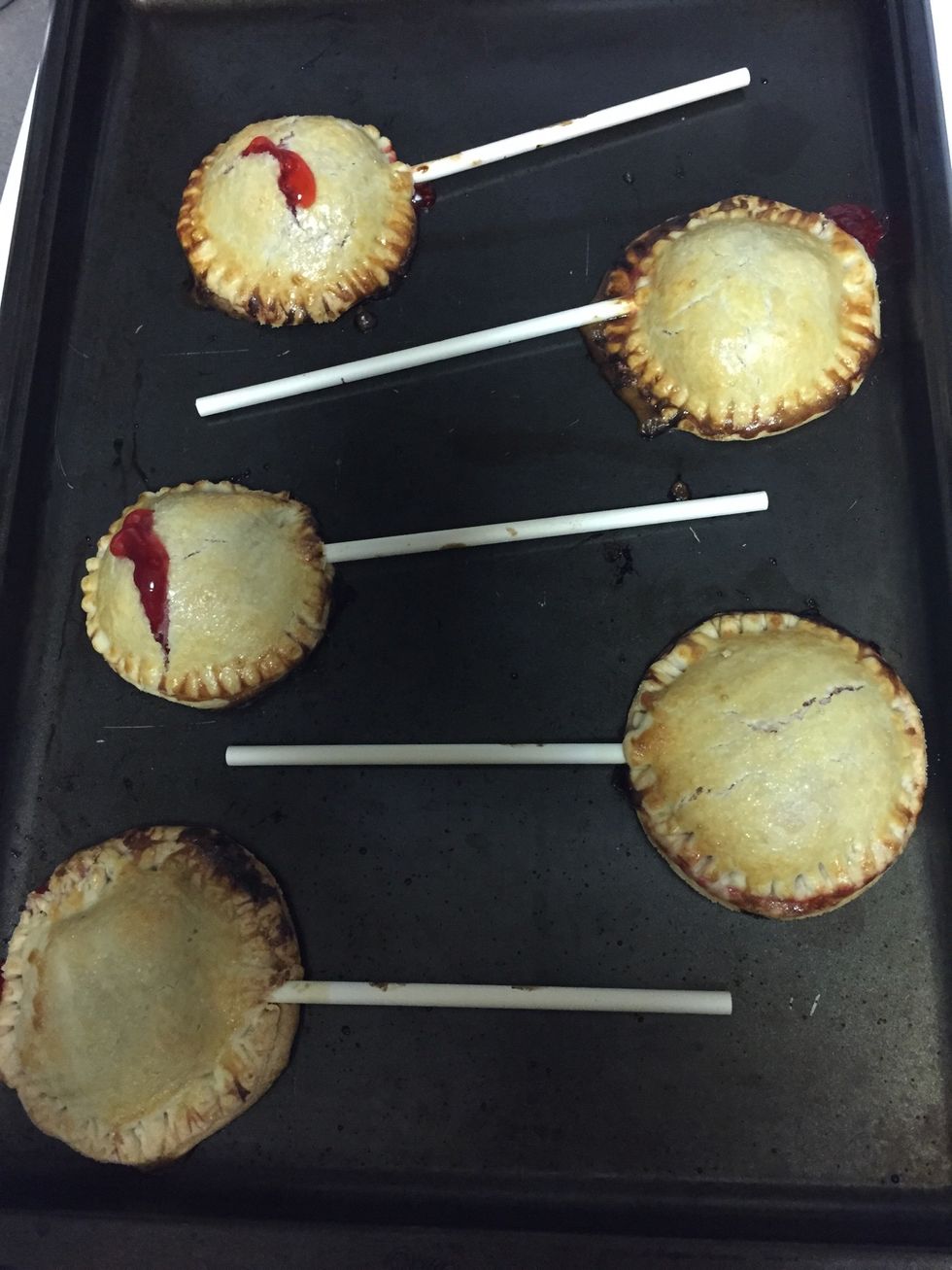 First batch of cherry done!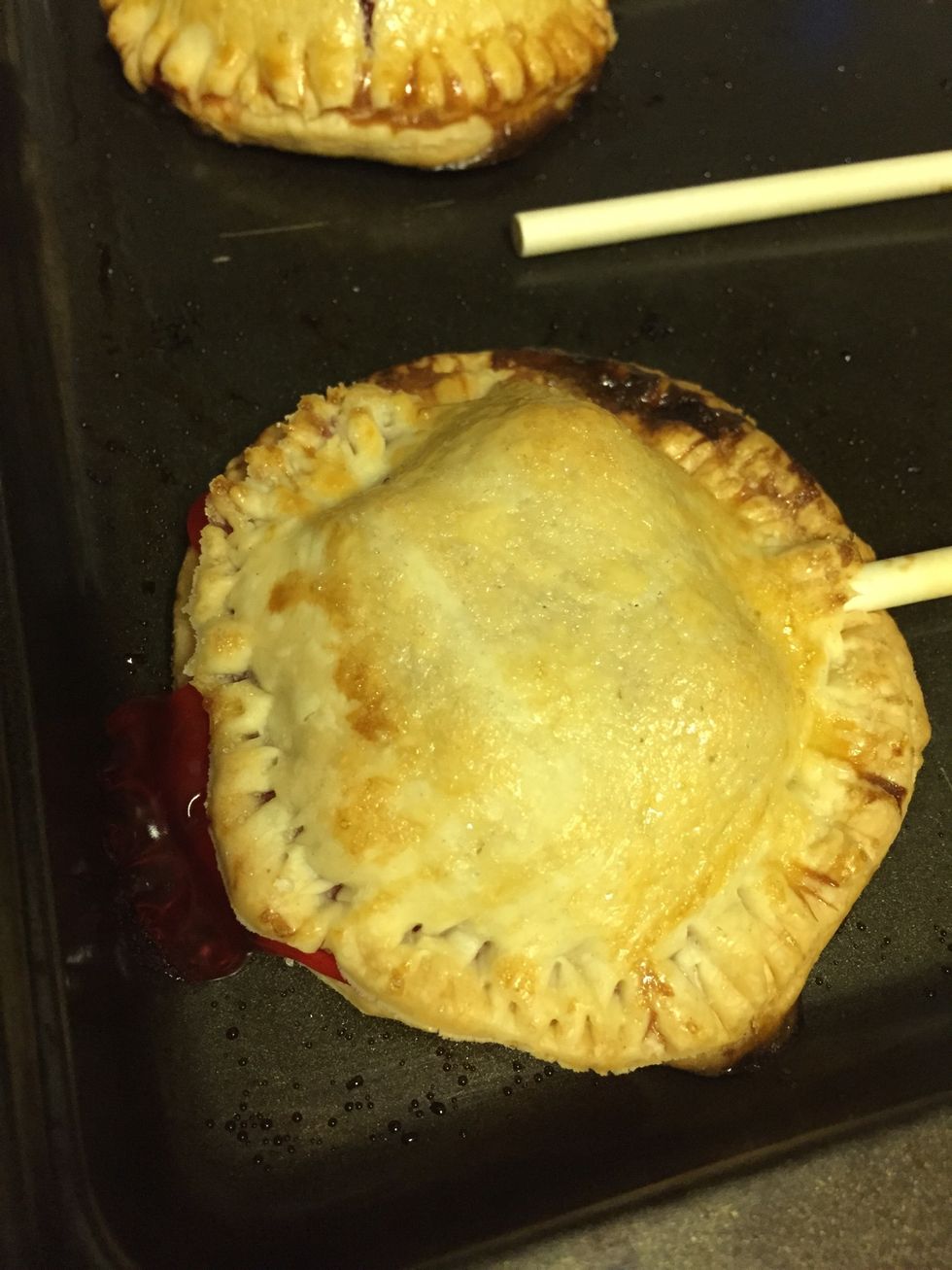 Make sure you seal them or you make have some leakage?!
This was my apple batch ready for the oven.
All cooked, looking delicious!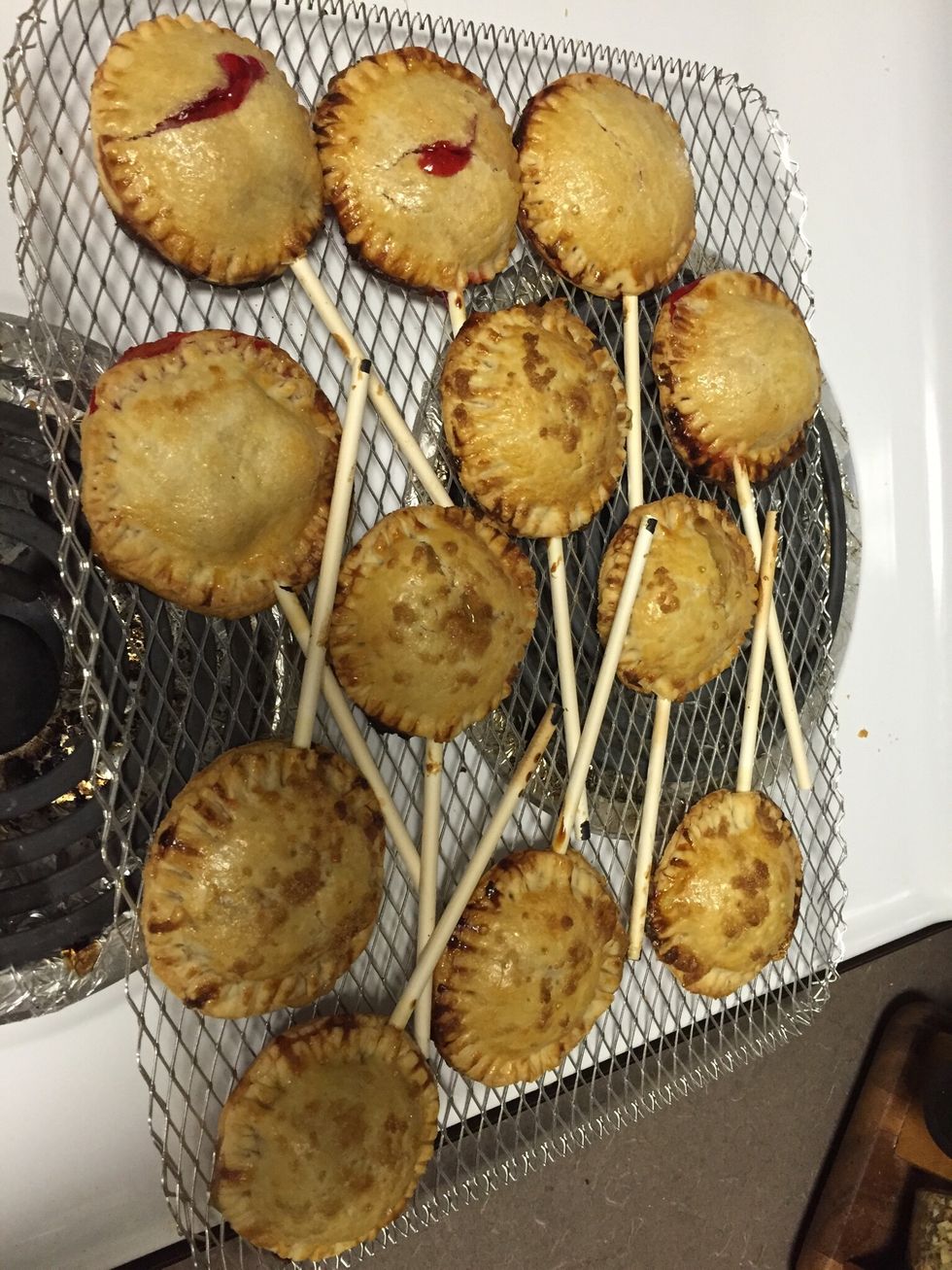 I let mine cool down on this makeshift wire rack I found in my cupboards 😜 nobody wants to burn their mouth on pie!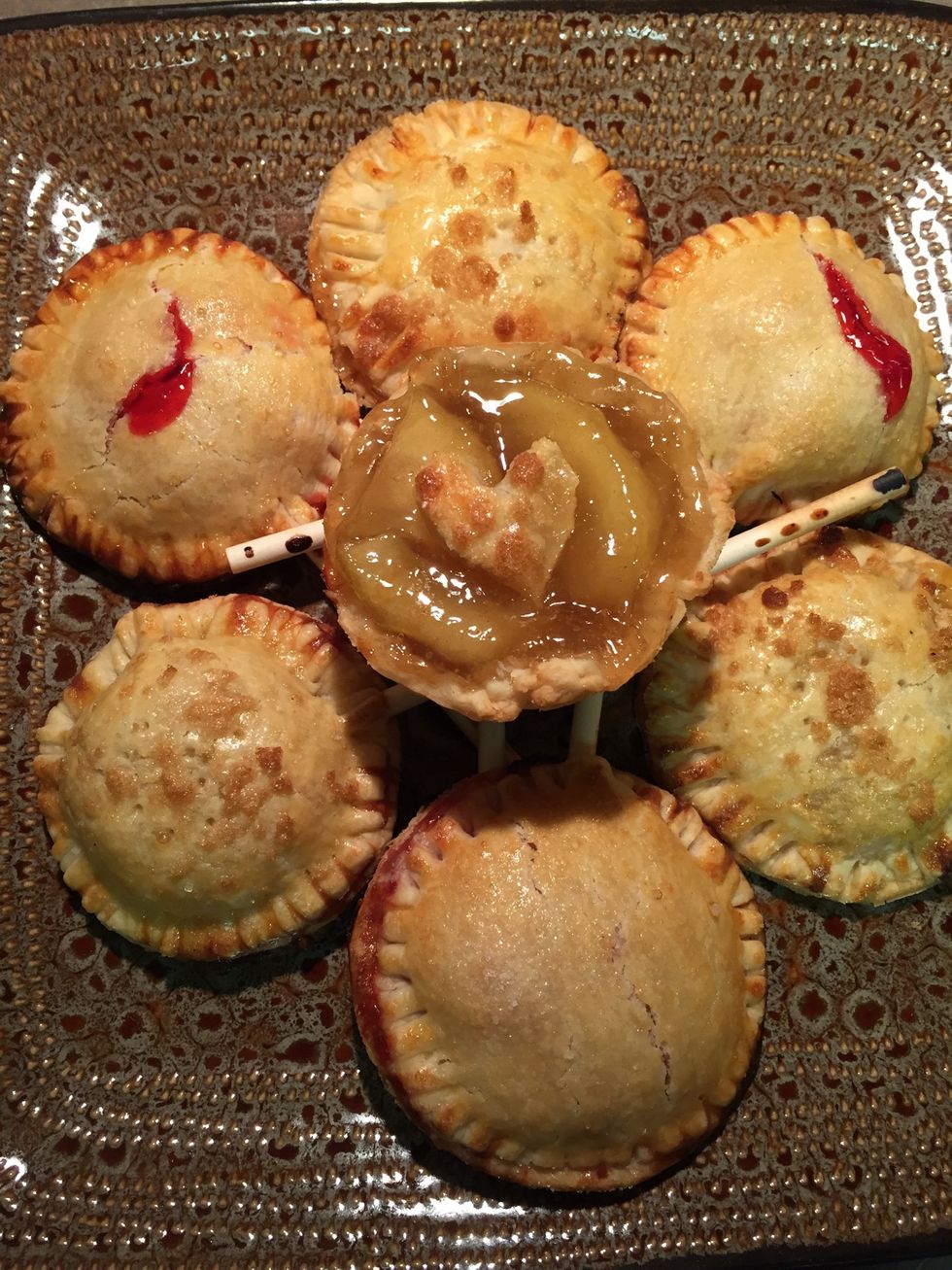 Yum! Pie pops!
If you have extra pie crust but not enough to make another pie, be creative. I made an apple pie cupcake for the hubby 😍
1.0 Pie crust
1.0 Pie filling of your choice
1.0 Egg, beaten
1.0 bag of lollipop/cakepop sticks (20)
Flour to dust your surface
Sugar (white or brown, I used sprinkles of both)