Bake Peanut-Butter Cup Cupcakes
1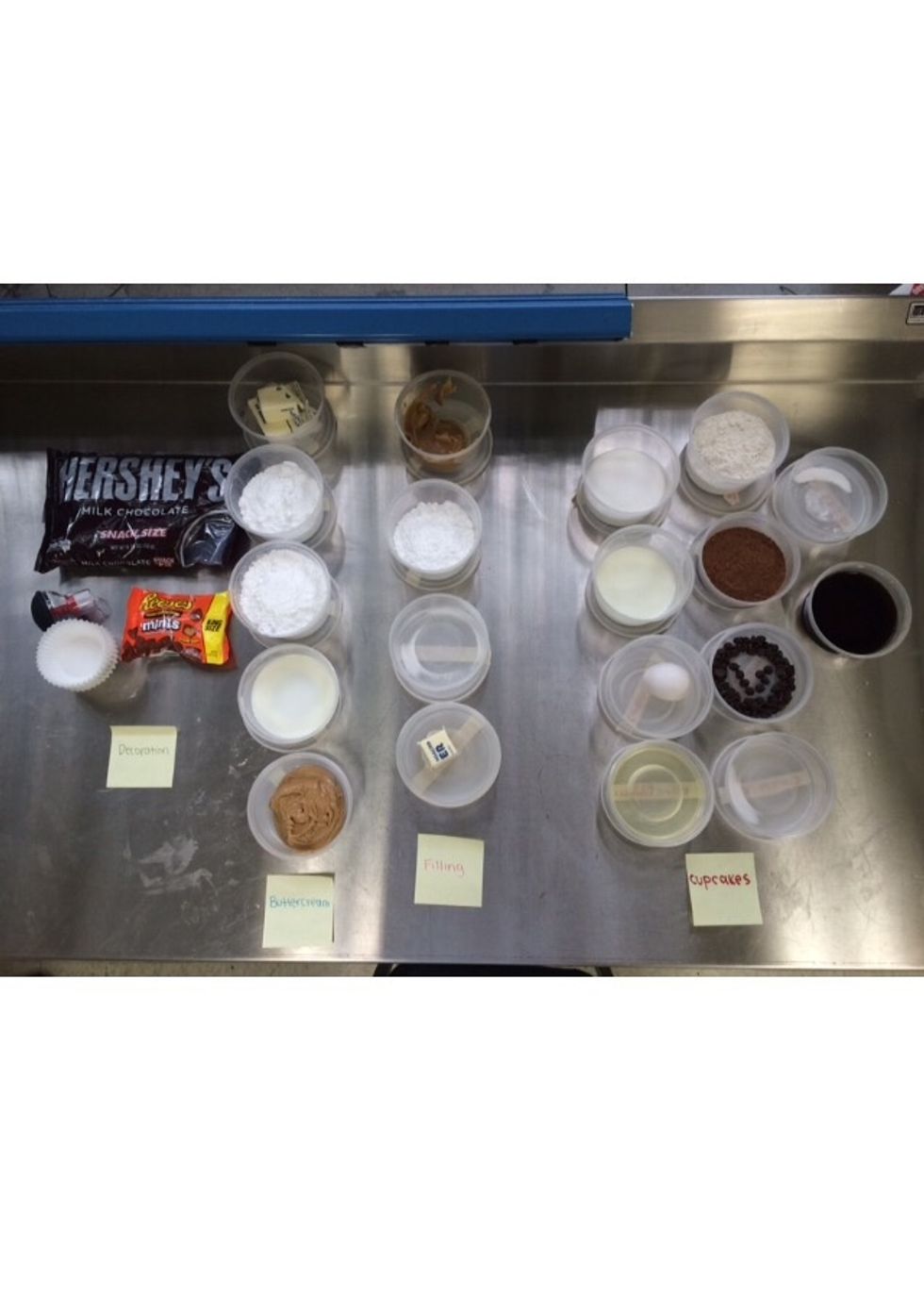 Gather all your ingredients.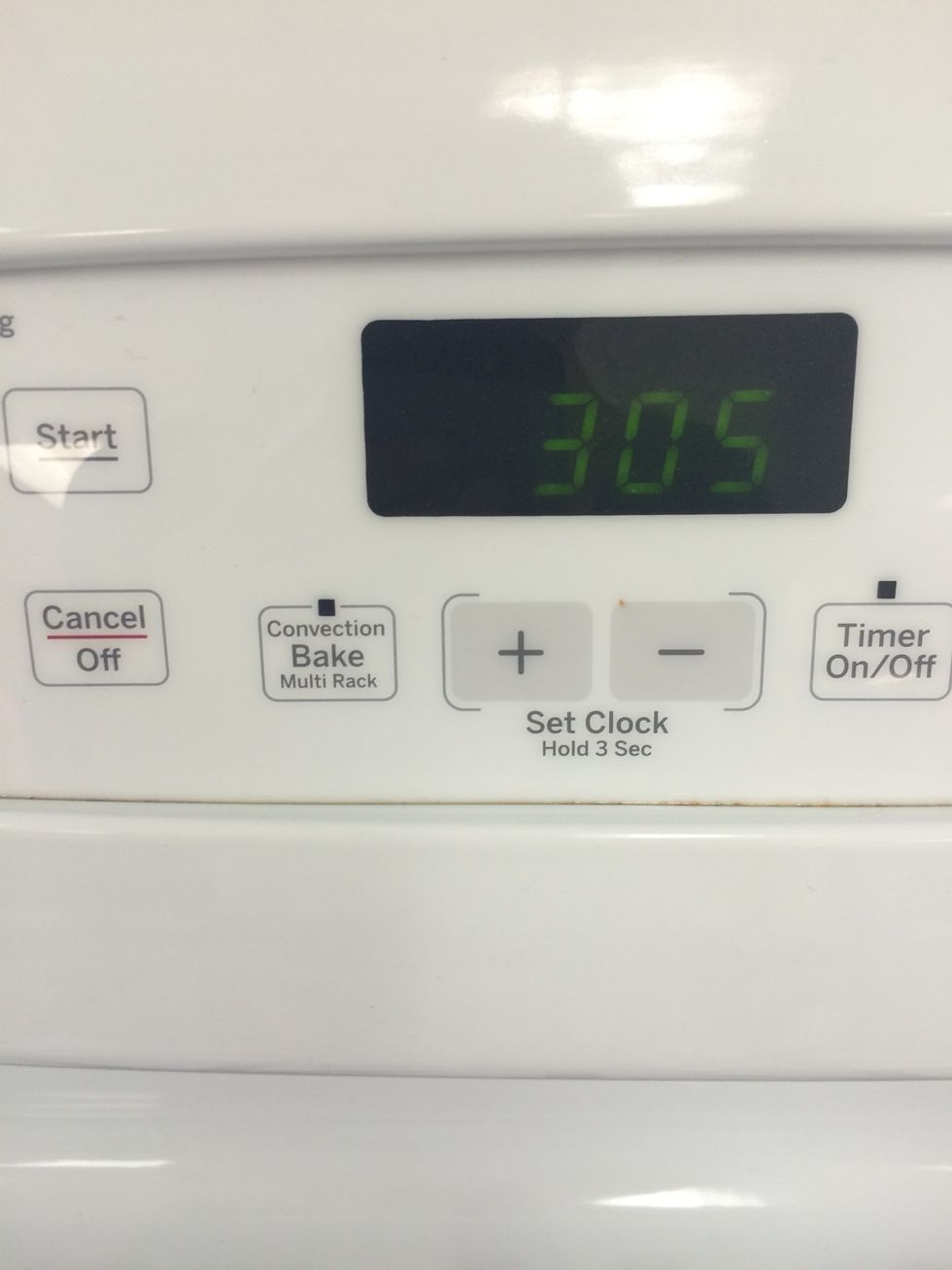 Preheat oven to 305° fahrenheit.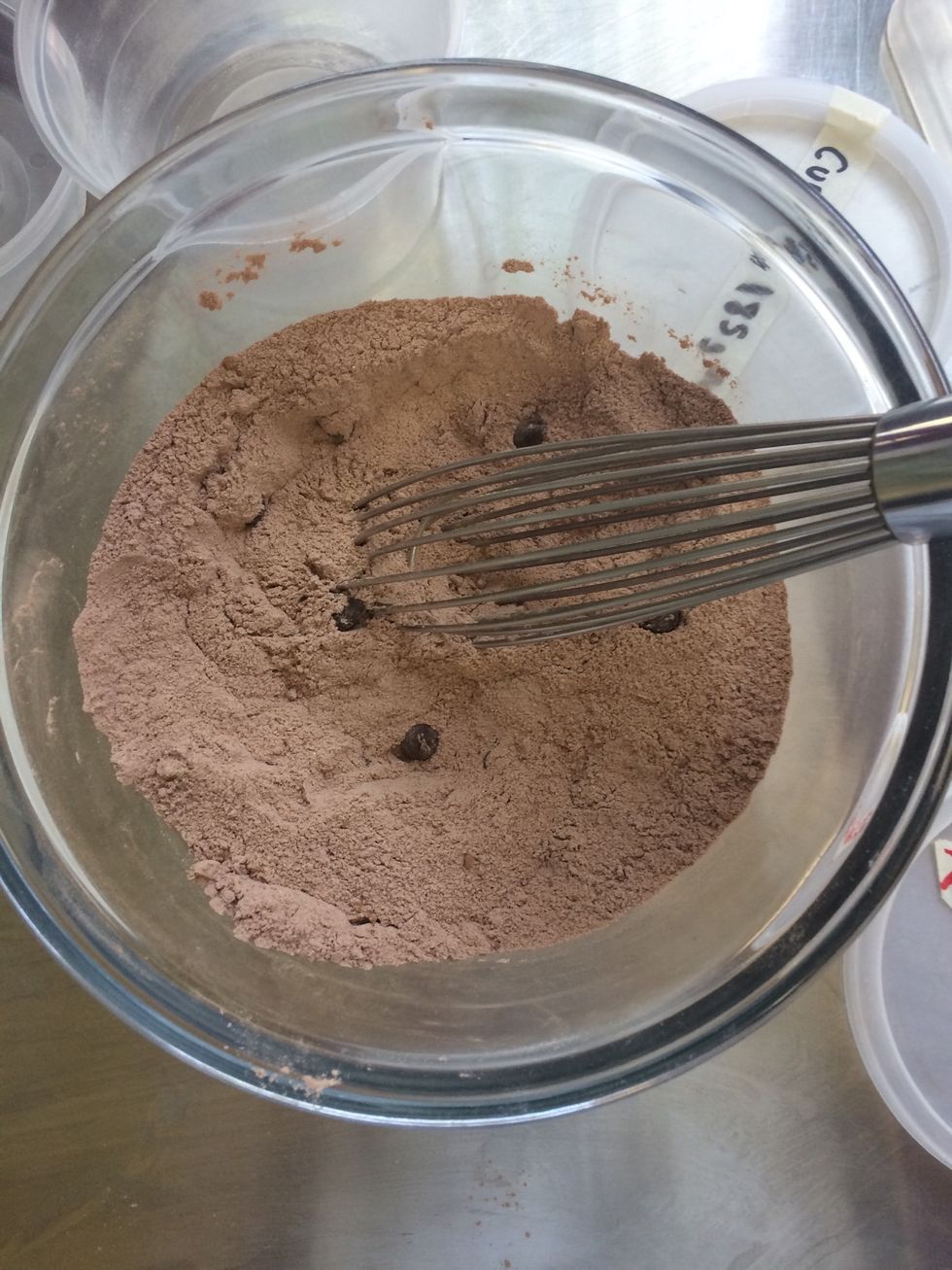 CUPCAKES: Mix dry ingredients together (including chocolate chips) in a bowl.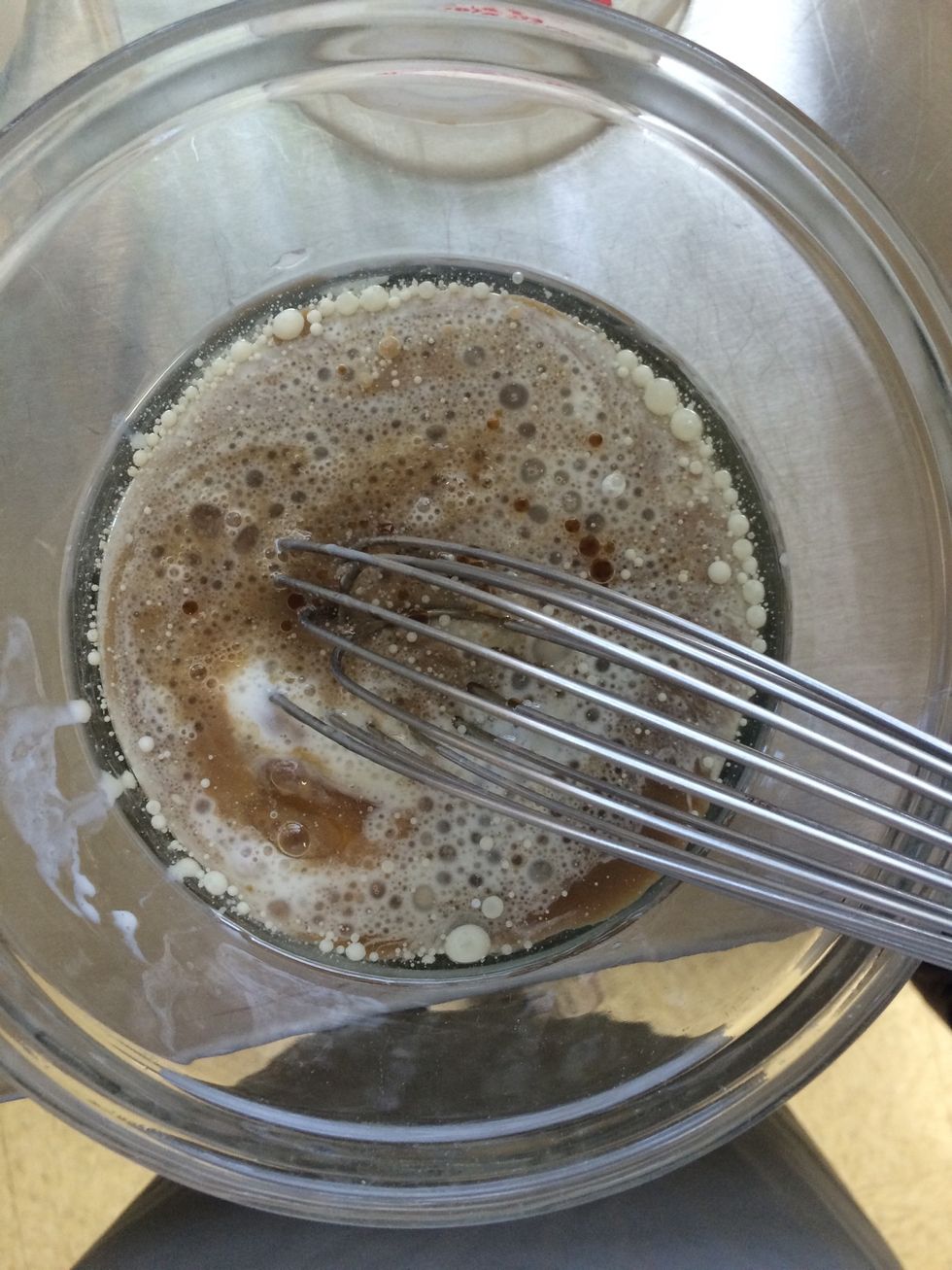 Mix wet ingredients together in a separate bowl.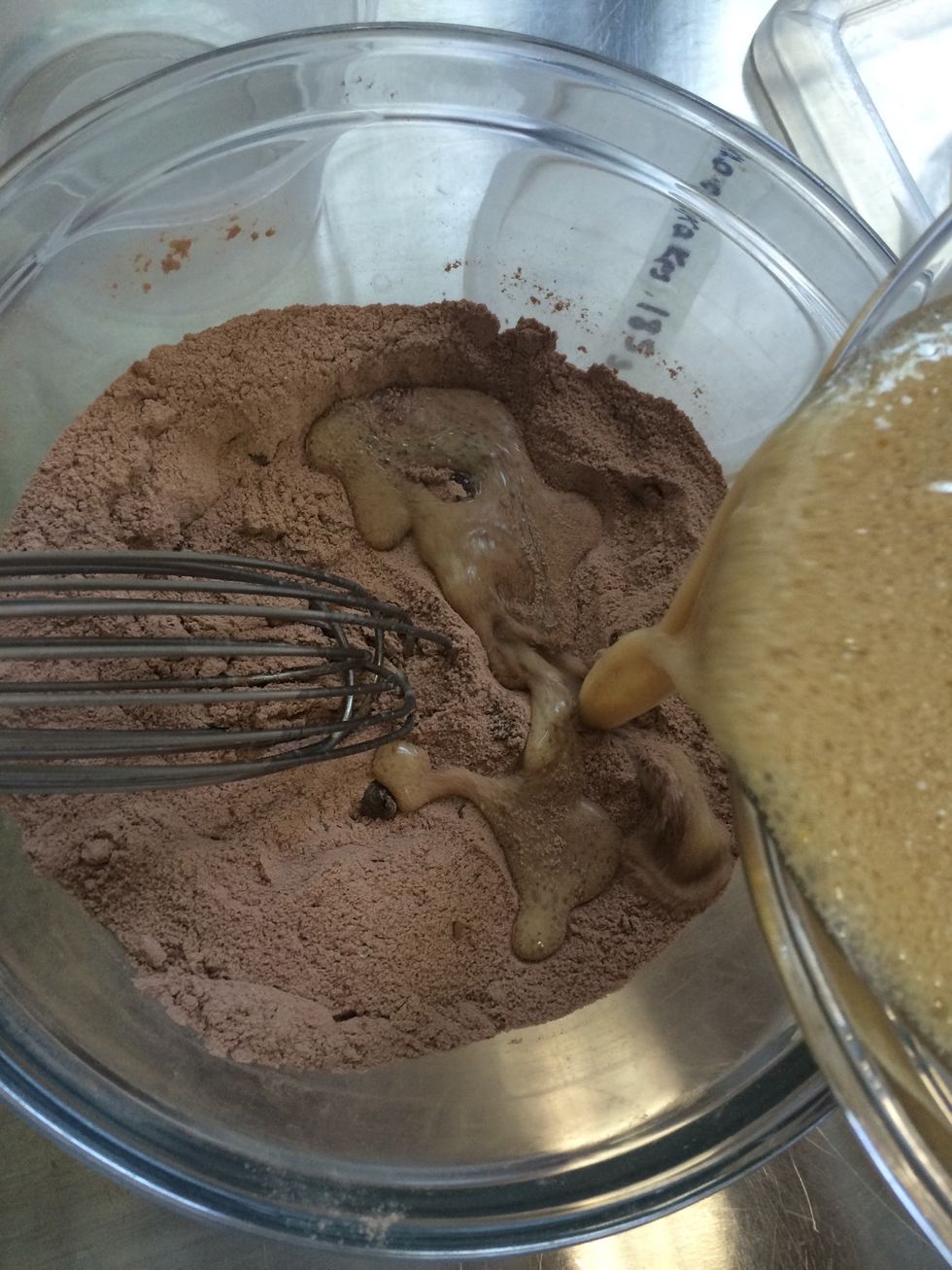 Add the wet ingredients to the dry.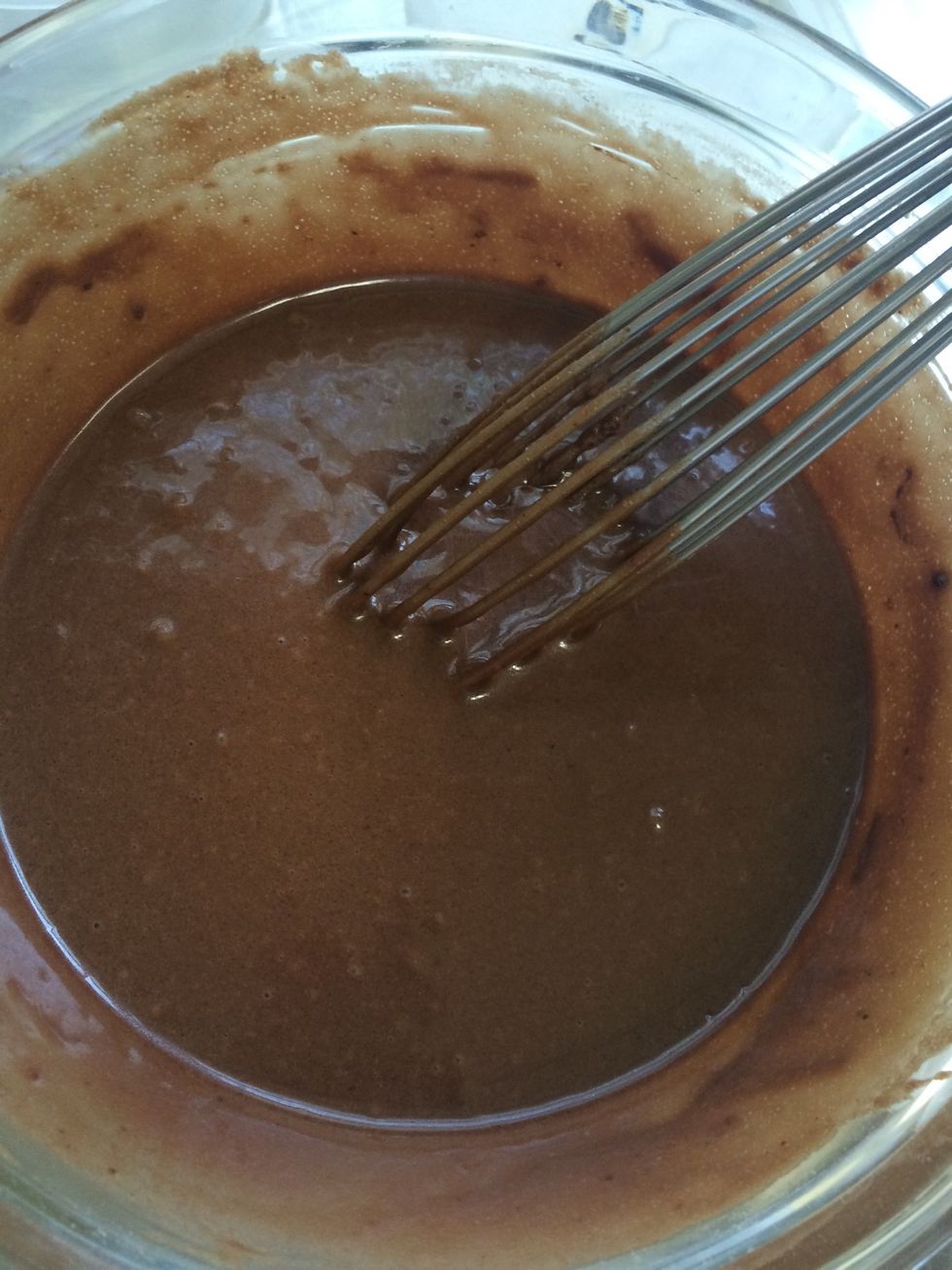 Mix together until smooth.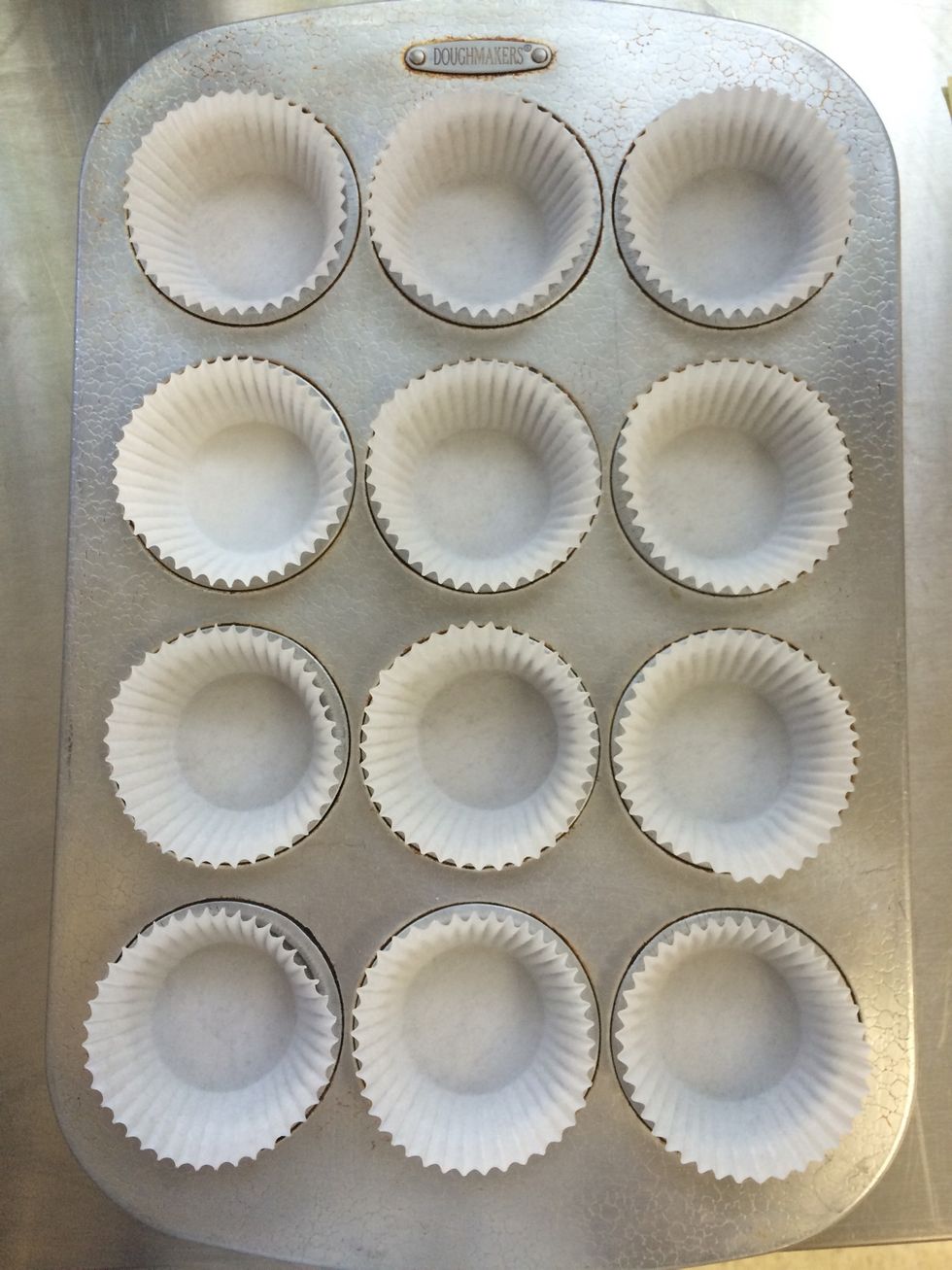 Line a cupcake pan with cupcake liners.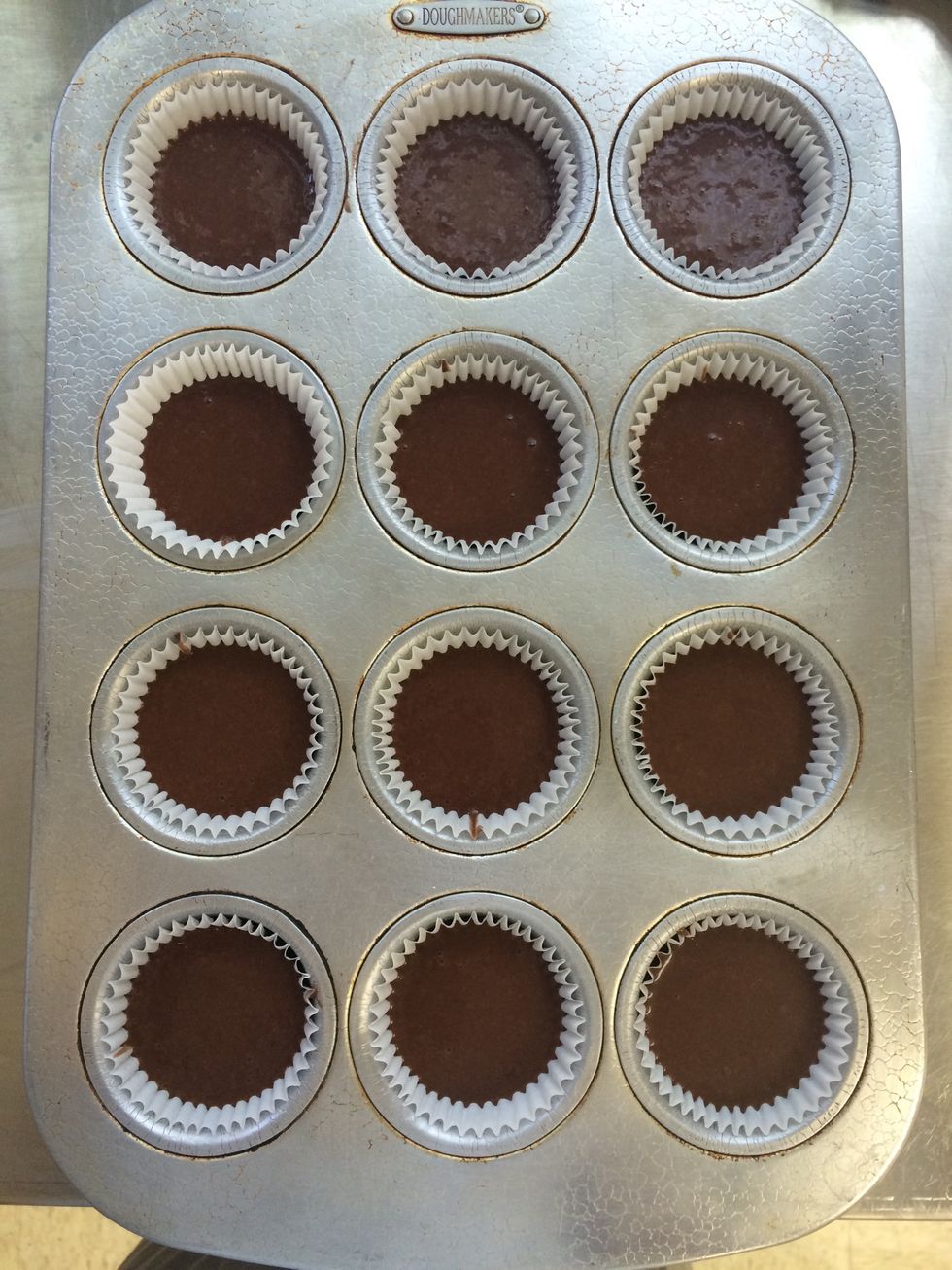 Fill the cupcake liners 3/4 of the way full.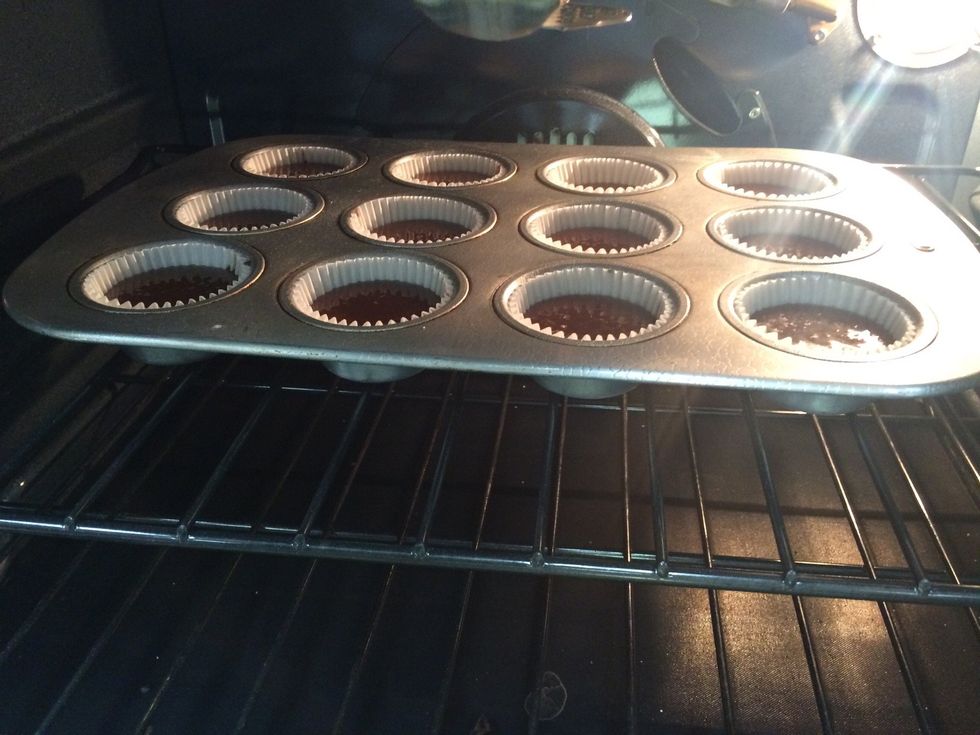 Once oven is preheated, bake cupcakes in oven for 30 minutes, or until a toothpick comes out clean.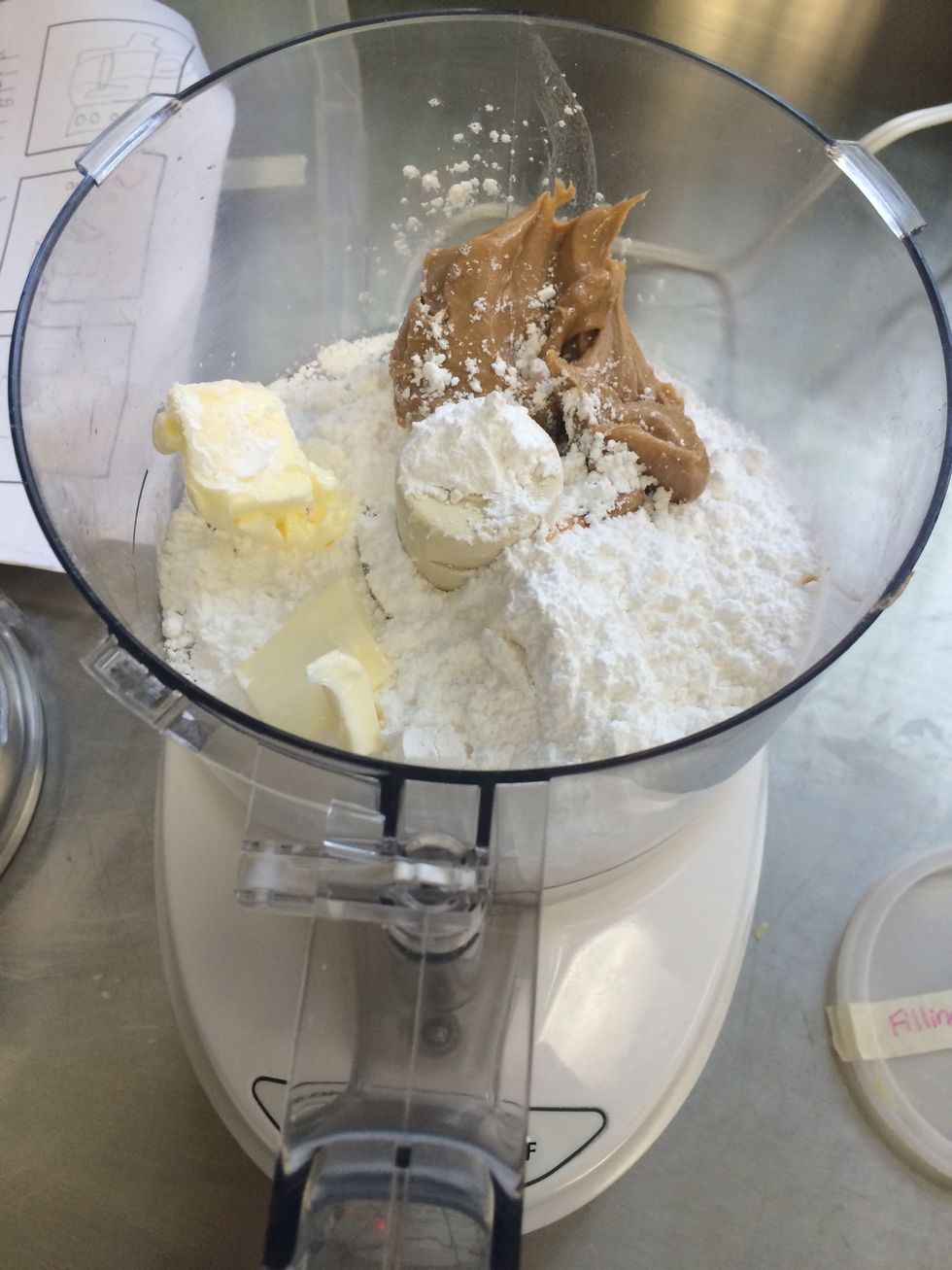 FILLING: Place icing sugar, peanut butter, butter, and a pinch of salt into a food processor.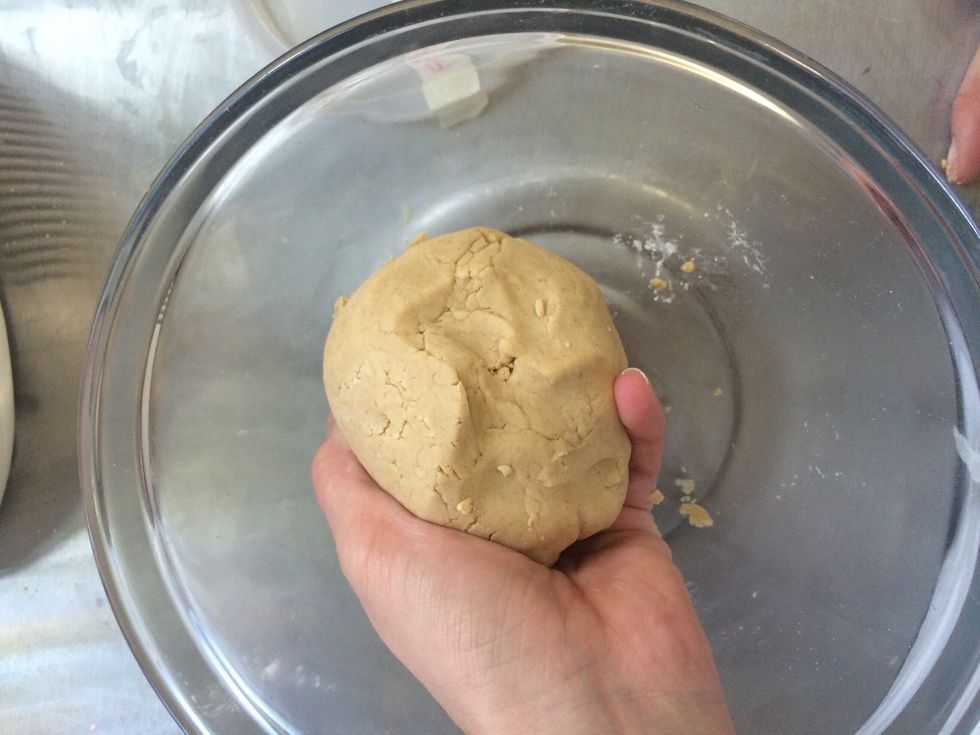 Once blended, place into bowl and squeeze into one smooth ball.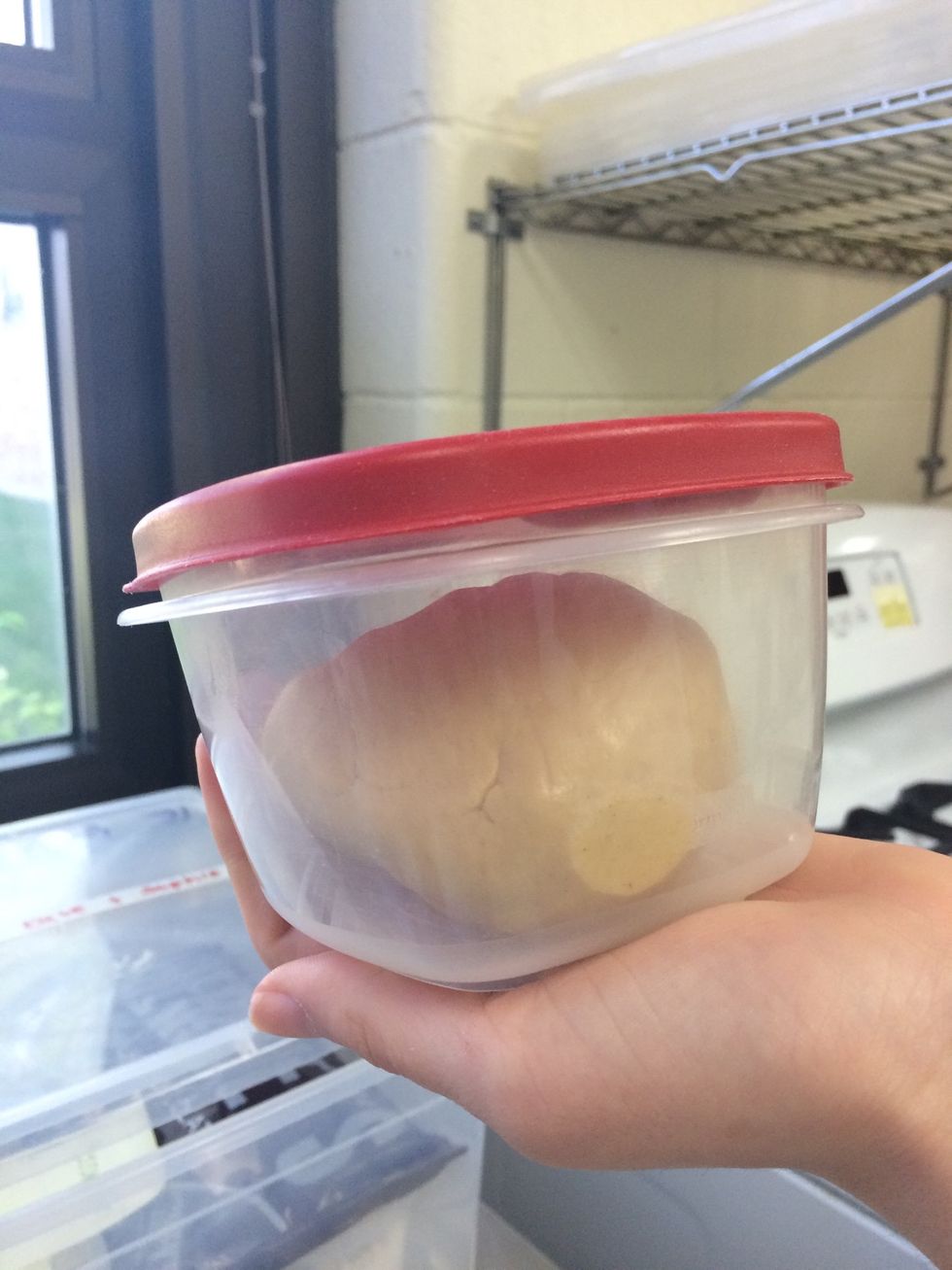 Place filling into air-tight container.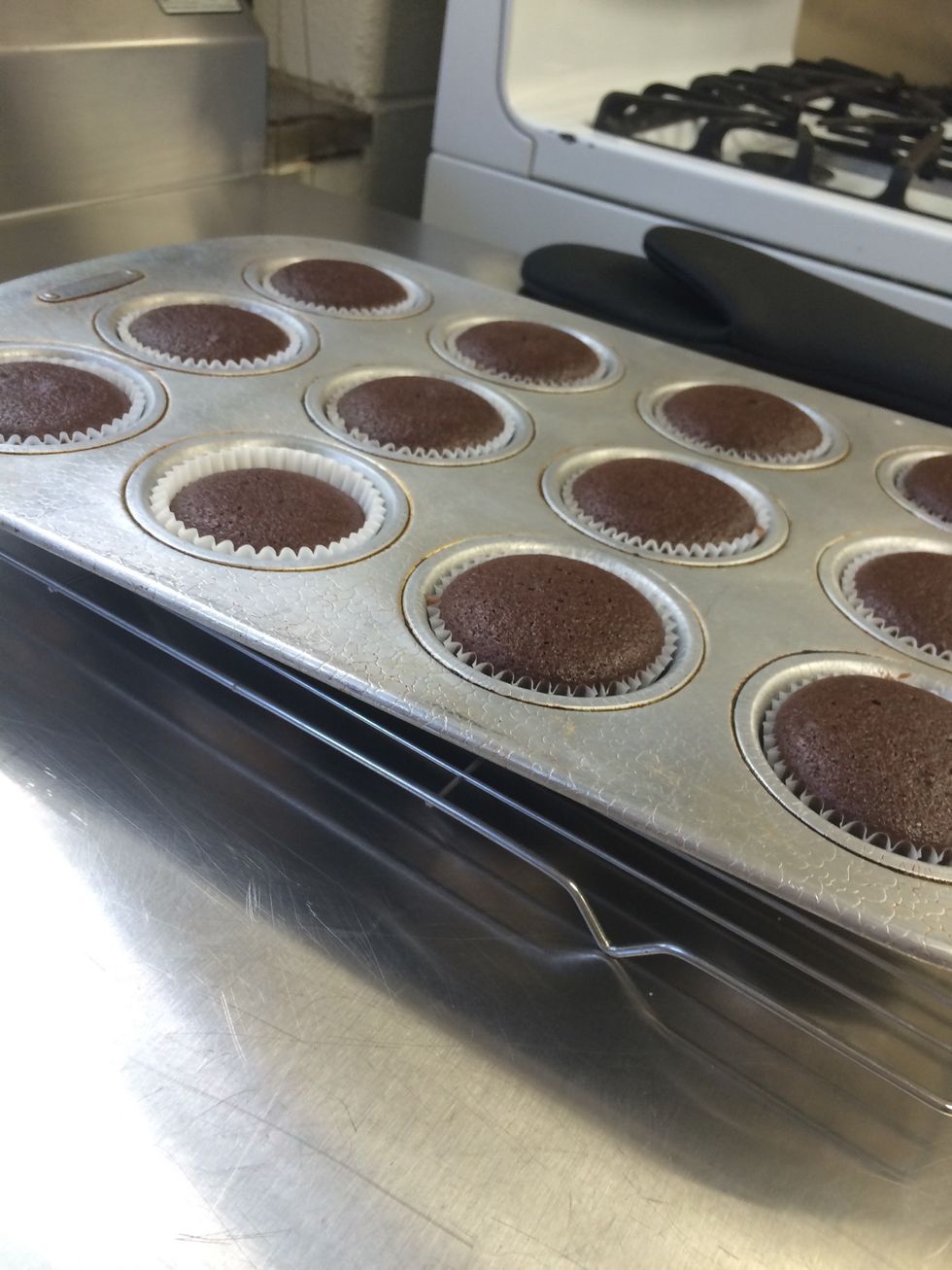 Take cupcakes out of oven, place on cooling rack, and allow time to cool (Place in an air-tight container if you plan on making these on different days).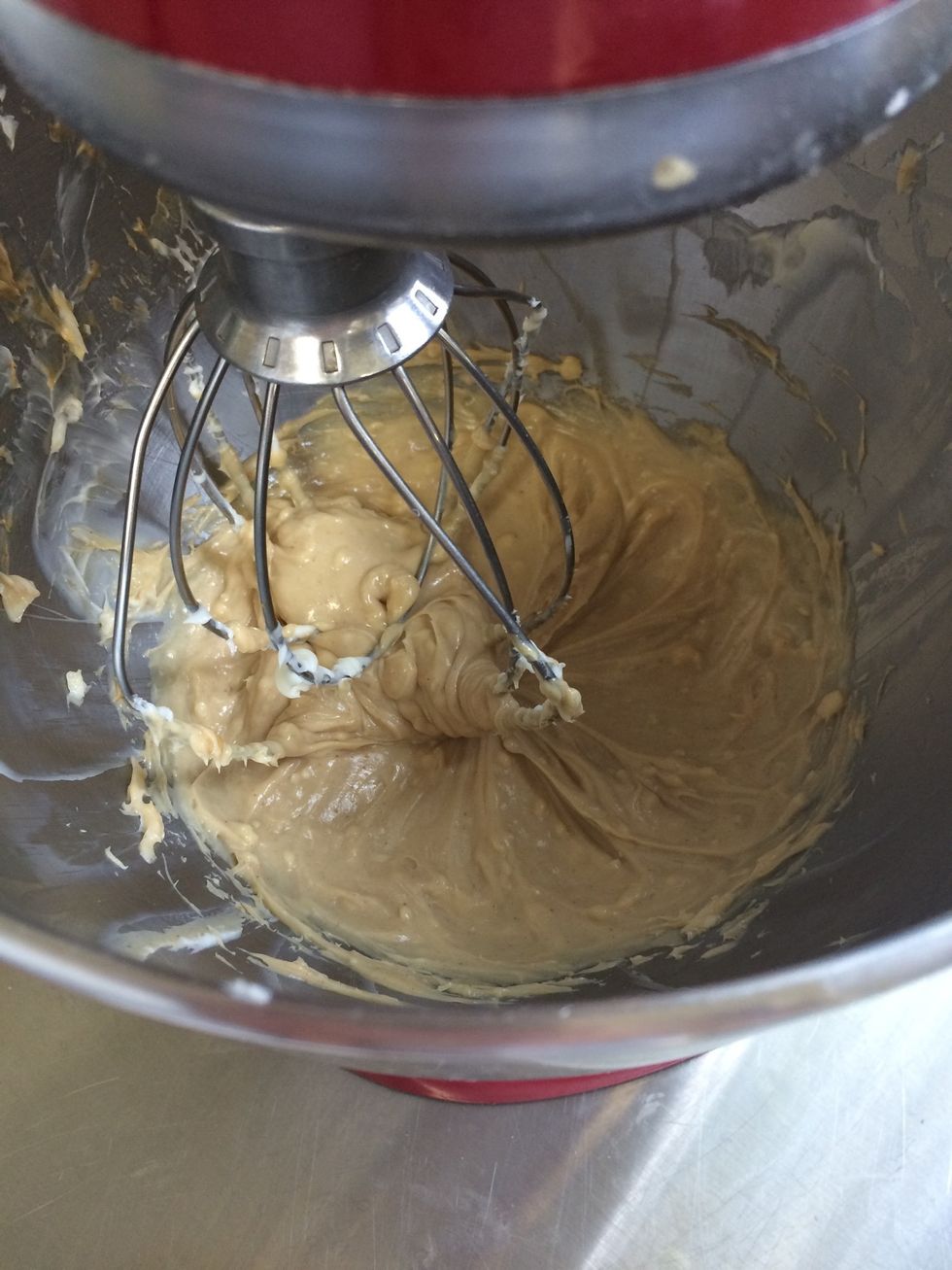 BUTTERCREAM: Beat room temperature butter with peanut butter on high for 5 minutes until light and fluffy.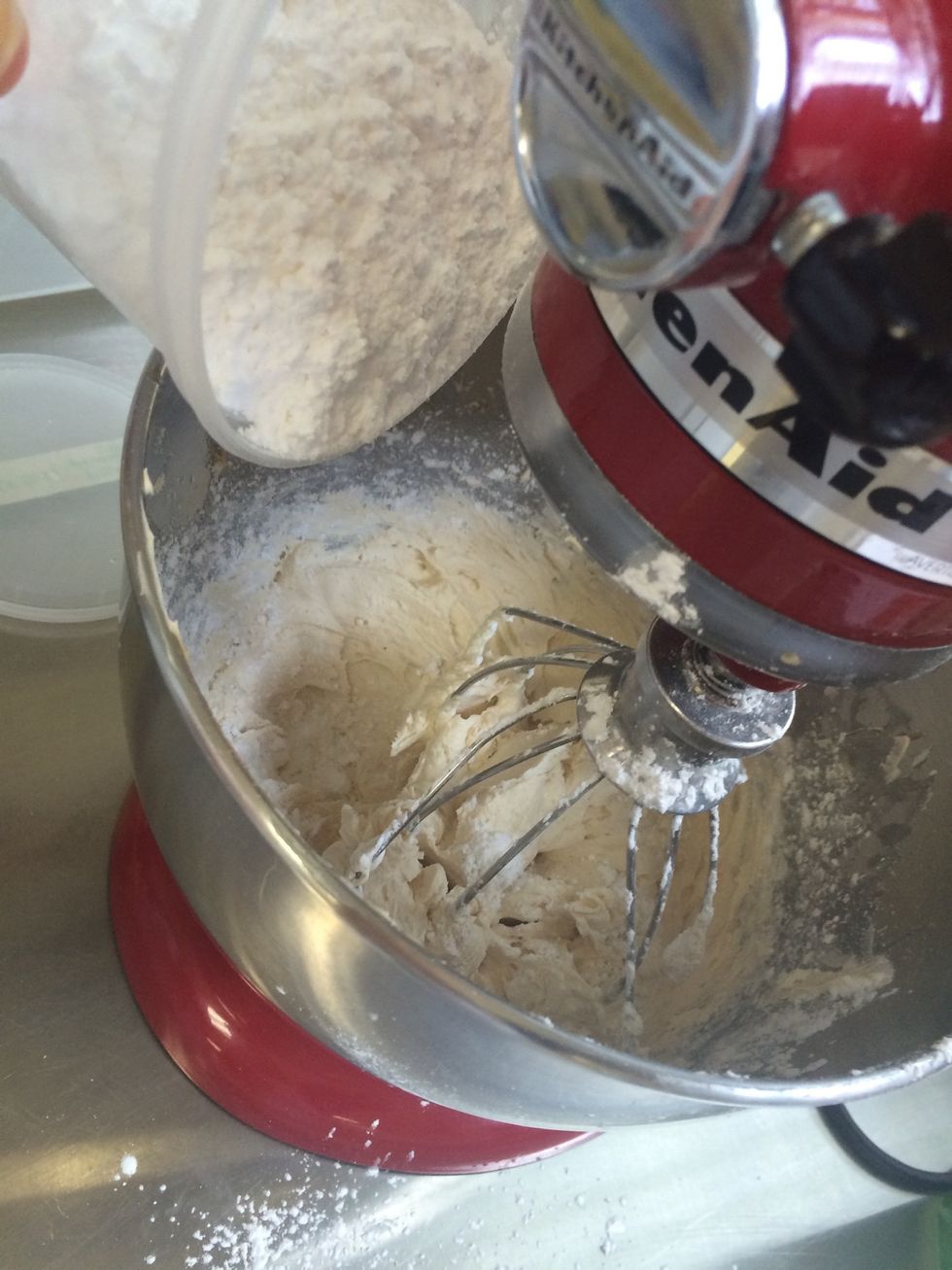 Slowly add in the icing sugar (put mixer on low setting).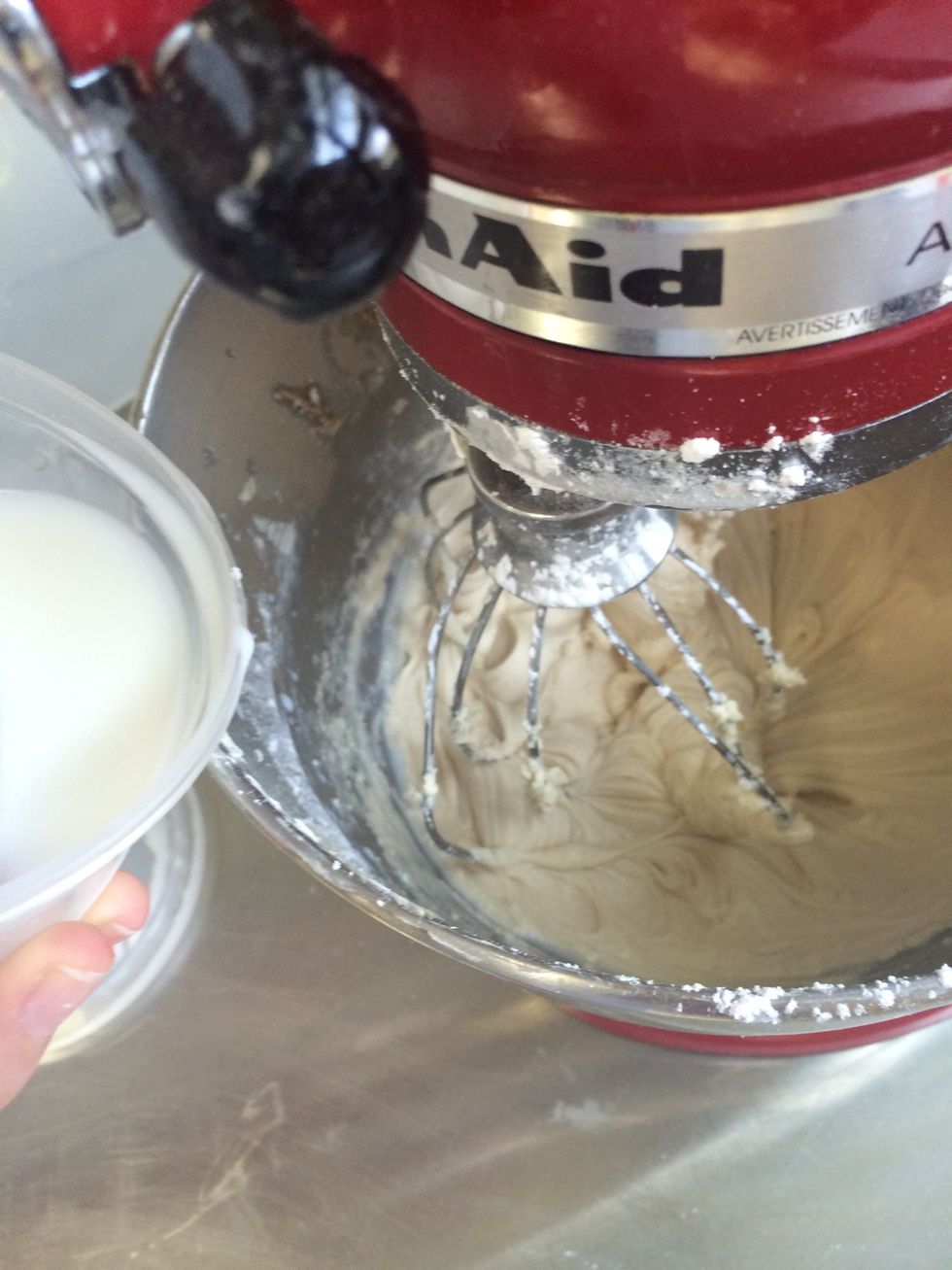 Add the milk in, one tablespoon at a time.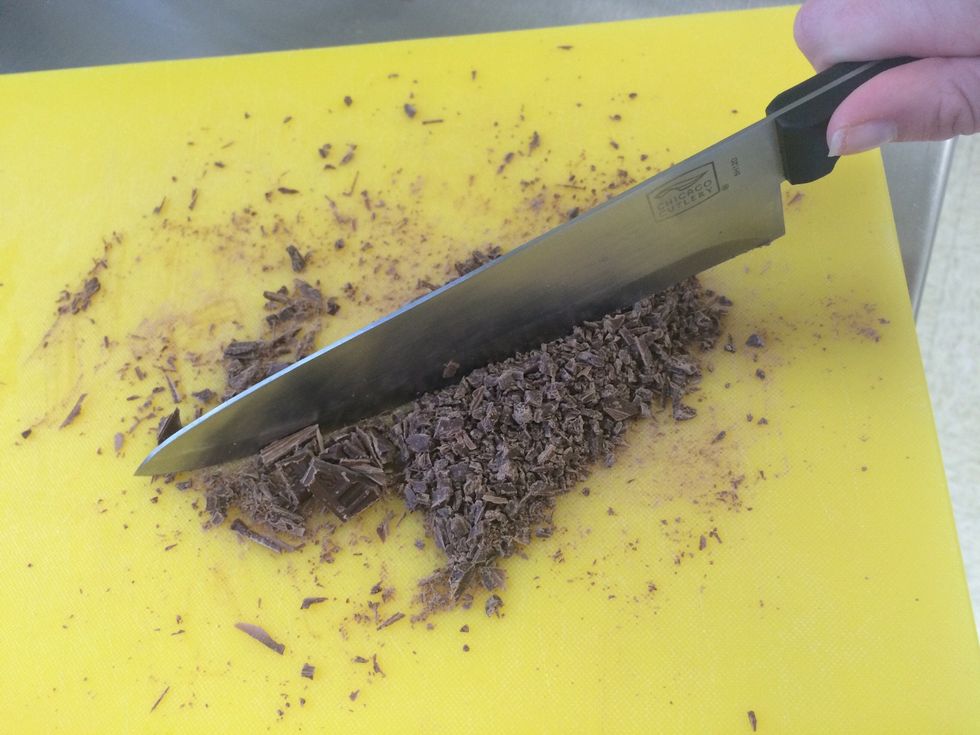 Chop up a couple of chocolate bars into fine pieces.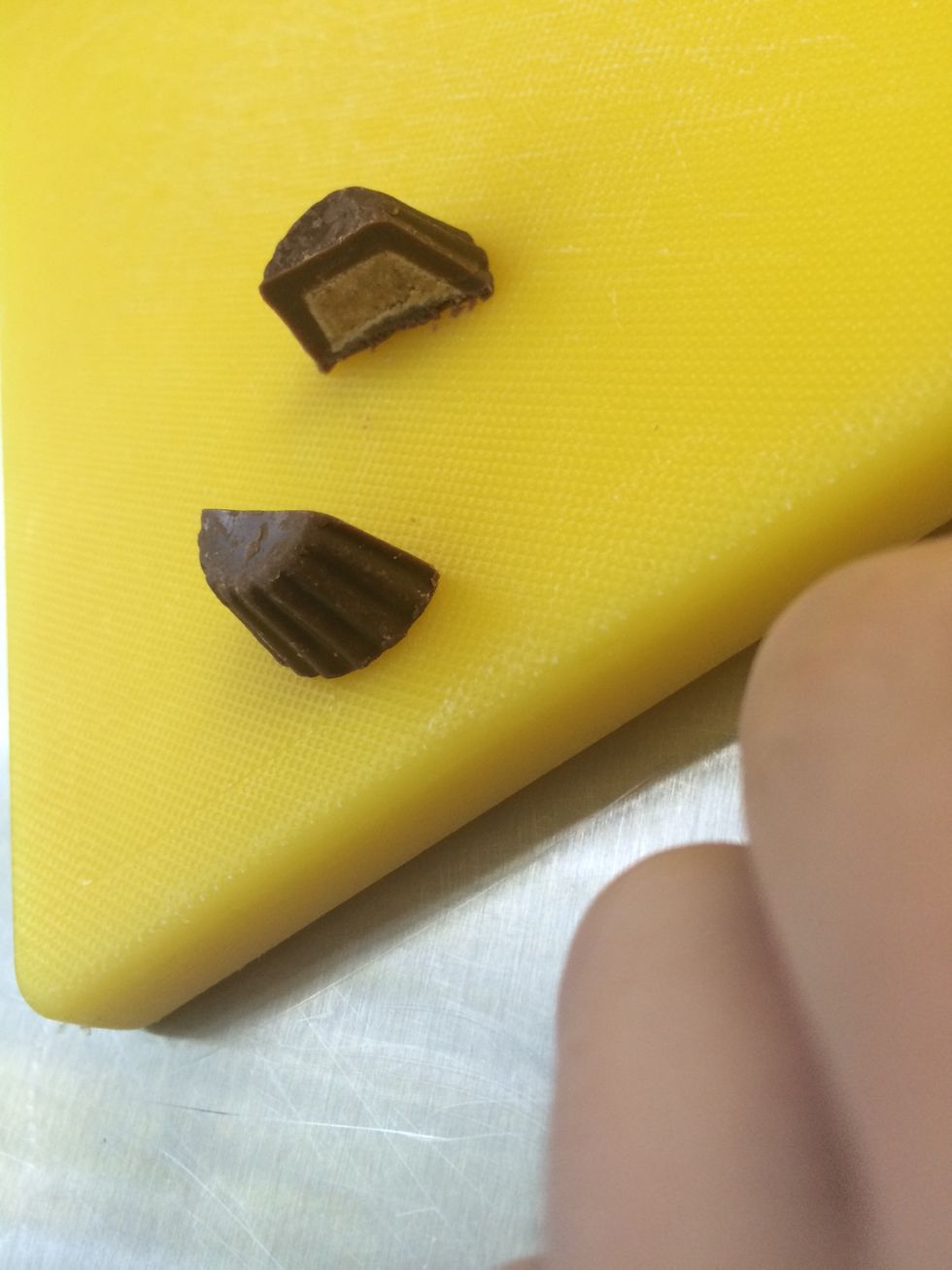 Cut a mini Reese's cup in 1/2.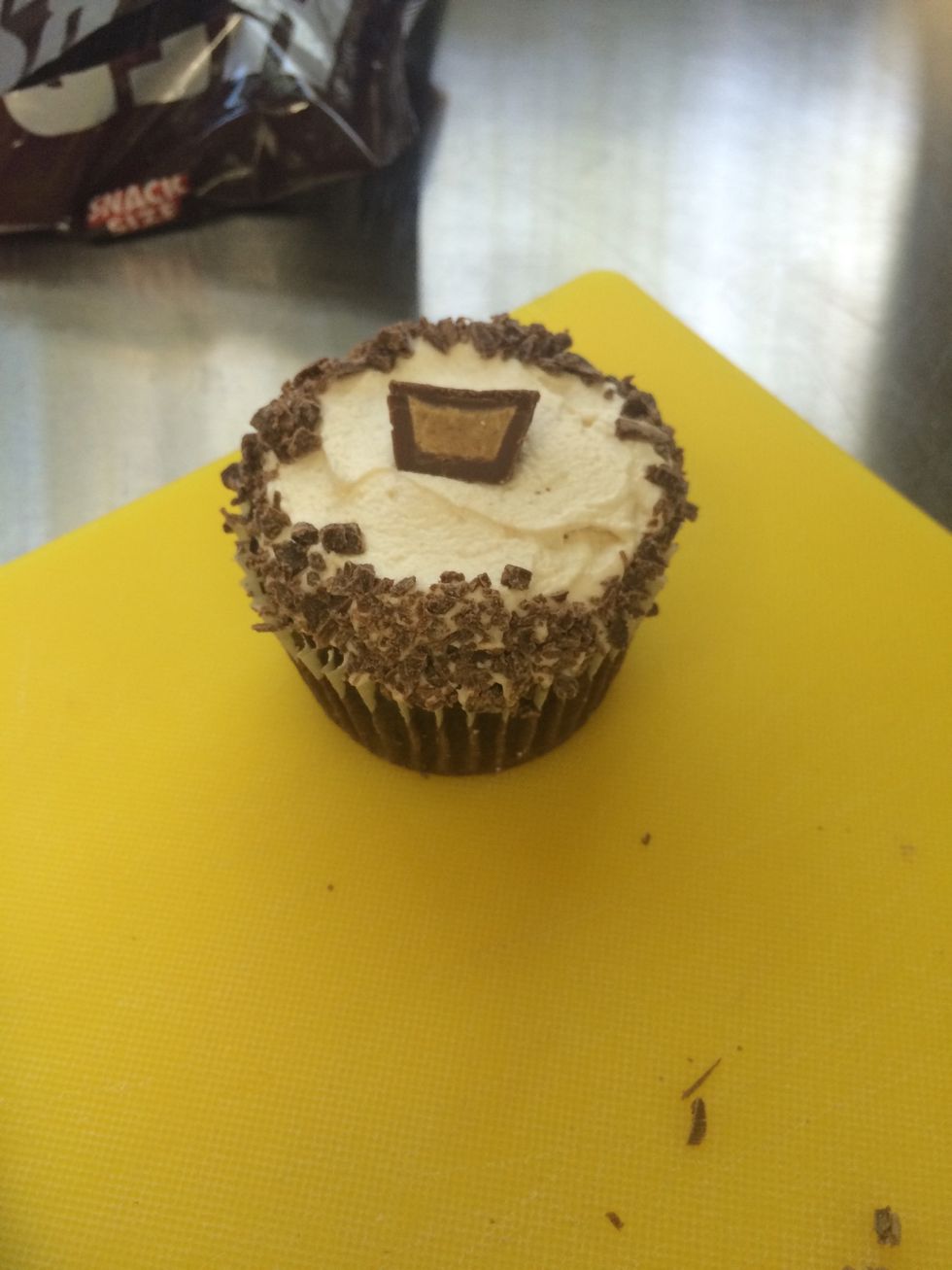 Place 1/2 of the Reese's cup on top of the cupcake.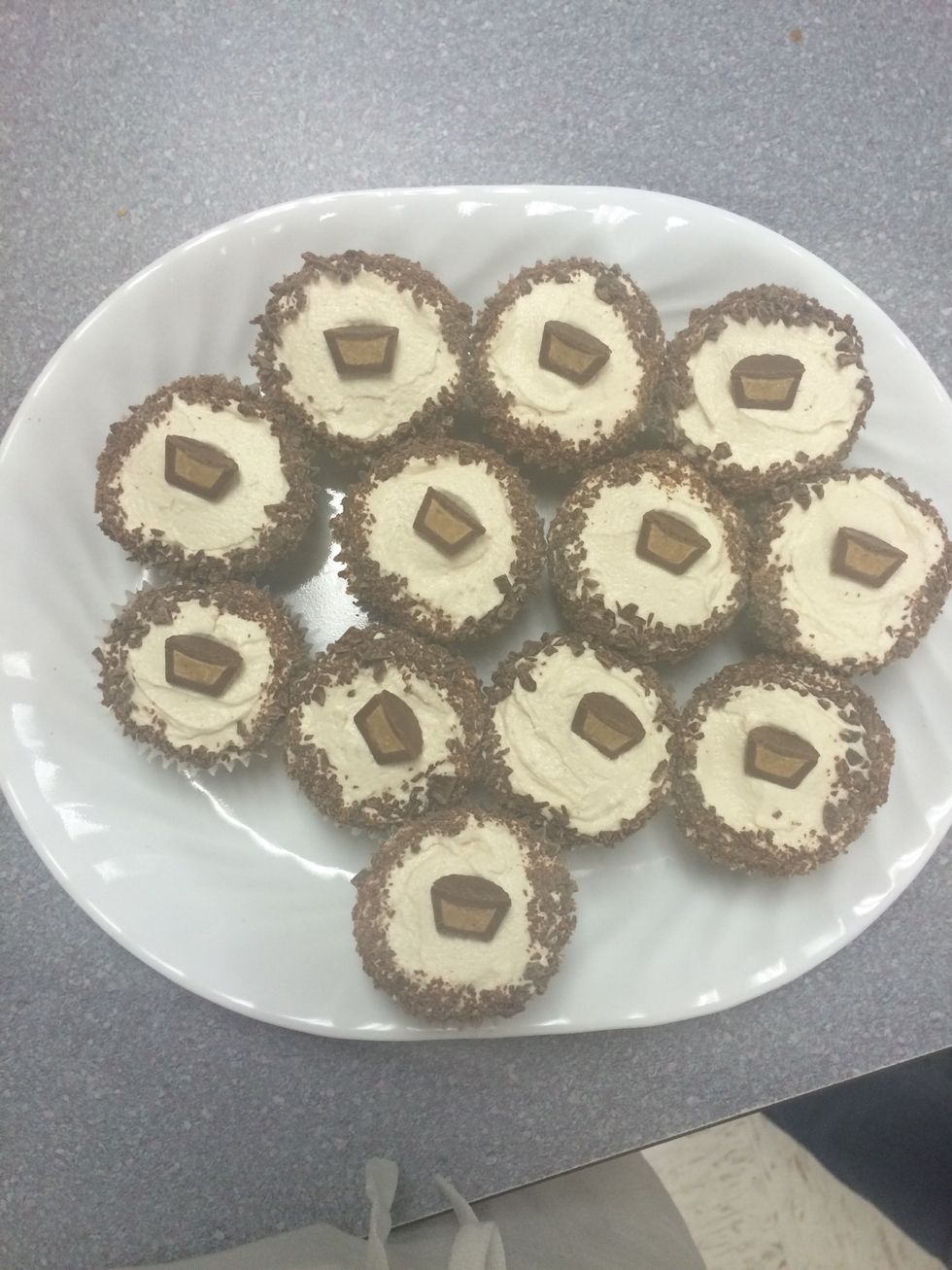 Serve and enjoy!
140.0g plain flour, sifted (cupcakes)
185.0g caster sugar (cupcakes)
30.0g cocoa powder (cupcakes)
40.0g chocolate chips (cupcakes)
0.0tsp baking soda (cupcakes)
0.0tsp salt (cupcakes)
125.0g buttermilk (cupcakes)
120.0ml cold coffee (cupcakes)
100.0ml vegetable oil (cupcakes)
1.0 large egg (cupcakes)
125.0g peanut butter (filling)
125.0g icing sugar (filling)
30.0g butter (filling)
1.0 pinch of salt (filling)
150.0g unsalted butter, softened (buttercream)
80.0g peanut butter (buttercream)
340.0g icing sugar, sifted (buttercream)
3.0Tbsp milk (buttercream)
1.0 bag of mini Reece's cup (decoration)
1.0 bag of mini chocolate bars (decoration)
12.0 cupcake liners (decoration)