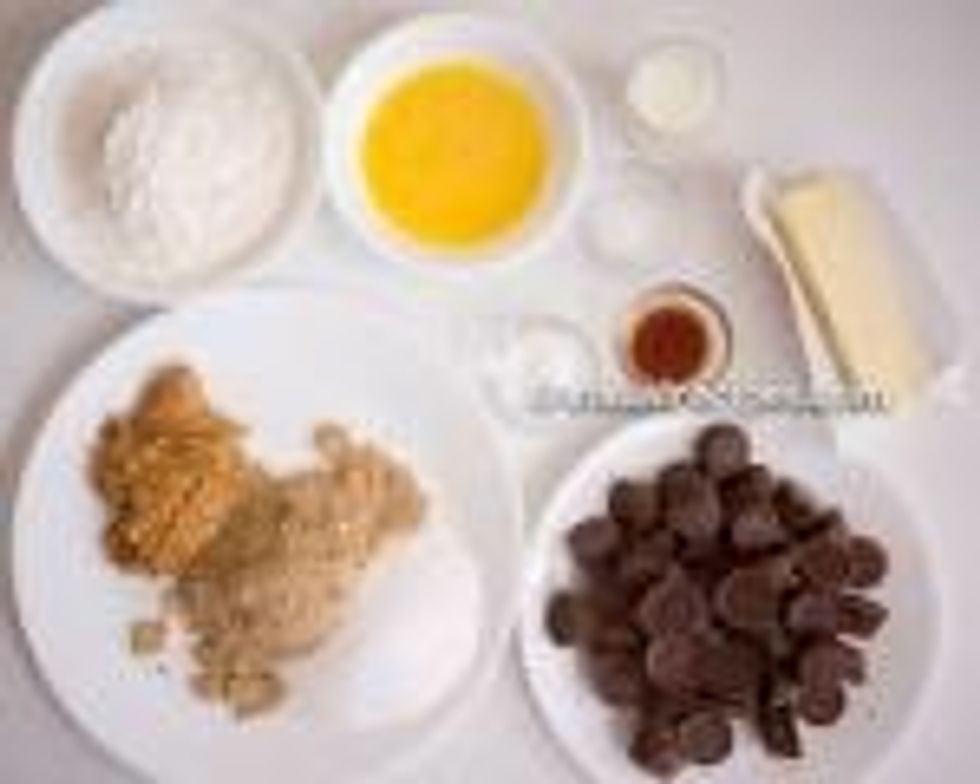 Preheat your oven to 375º Fahrenheit. Place the unwrapped peanut butter cups into the freezer. This will allow them to harden up before you place them into the hot peanut butter cookies.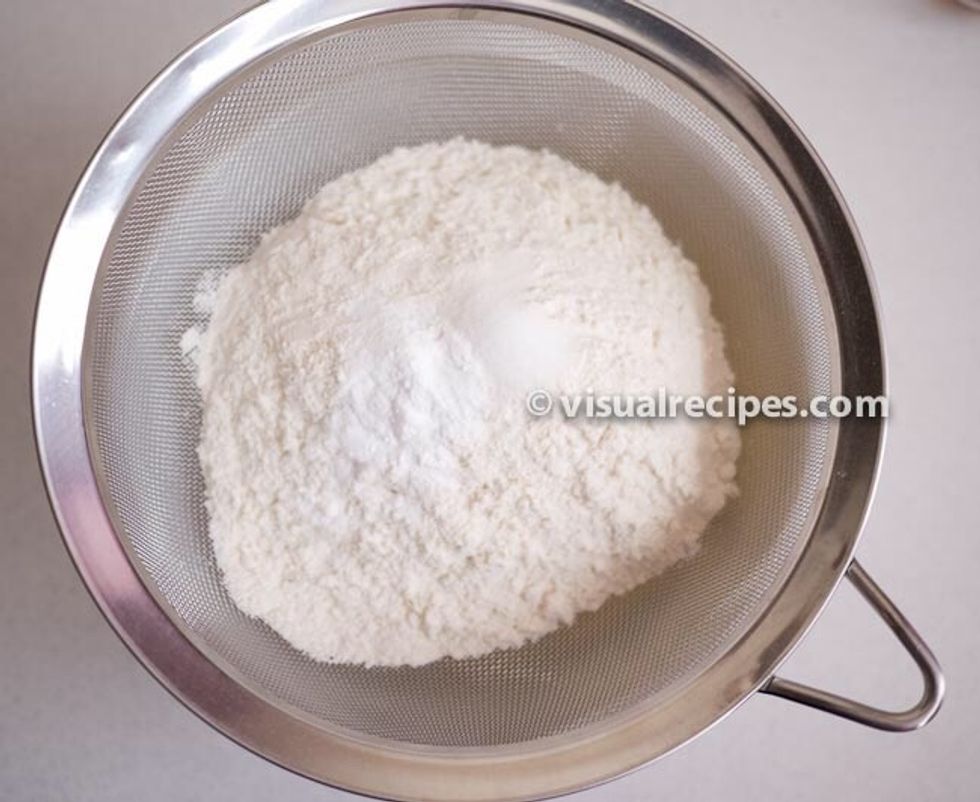 Sift together the flour, baking soda and salt over a medium-sized bowl. This will help disperse the dry ingredients and break up any clumps.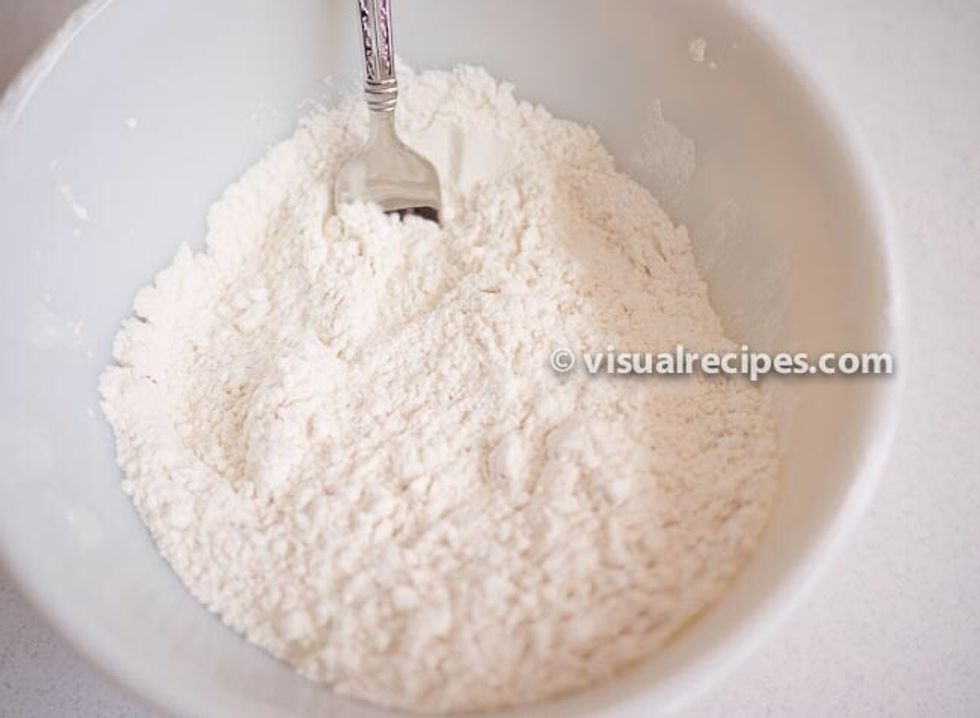 Use a fork or a whisk to evenly mix the ingredients together.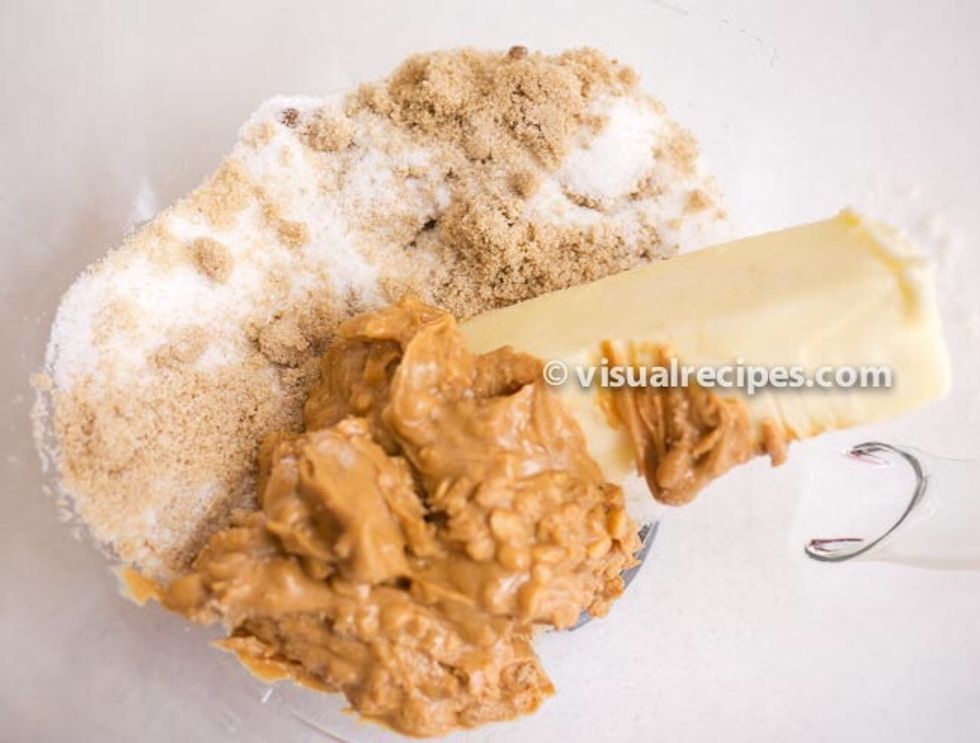 Place the softened butter, sugars, and peanut butter into a large mixing bowl.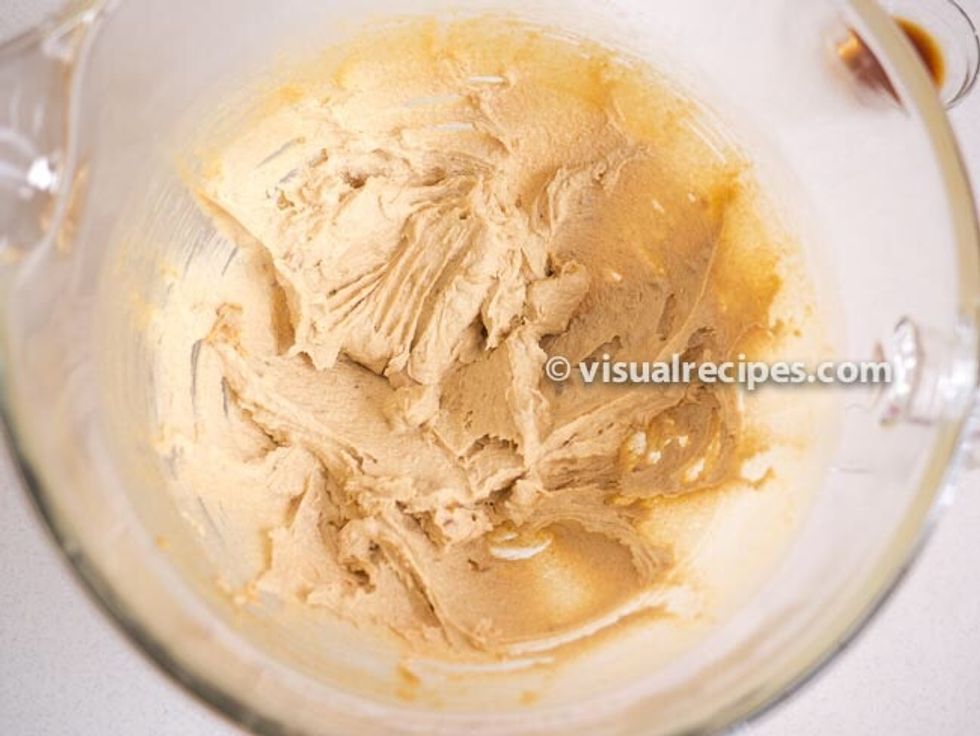 If you have a stand mixer, attach the paddle attachment, and beat everything together until it is all creamed and fluffy.
Add in the milk, vanilla, and egg.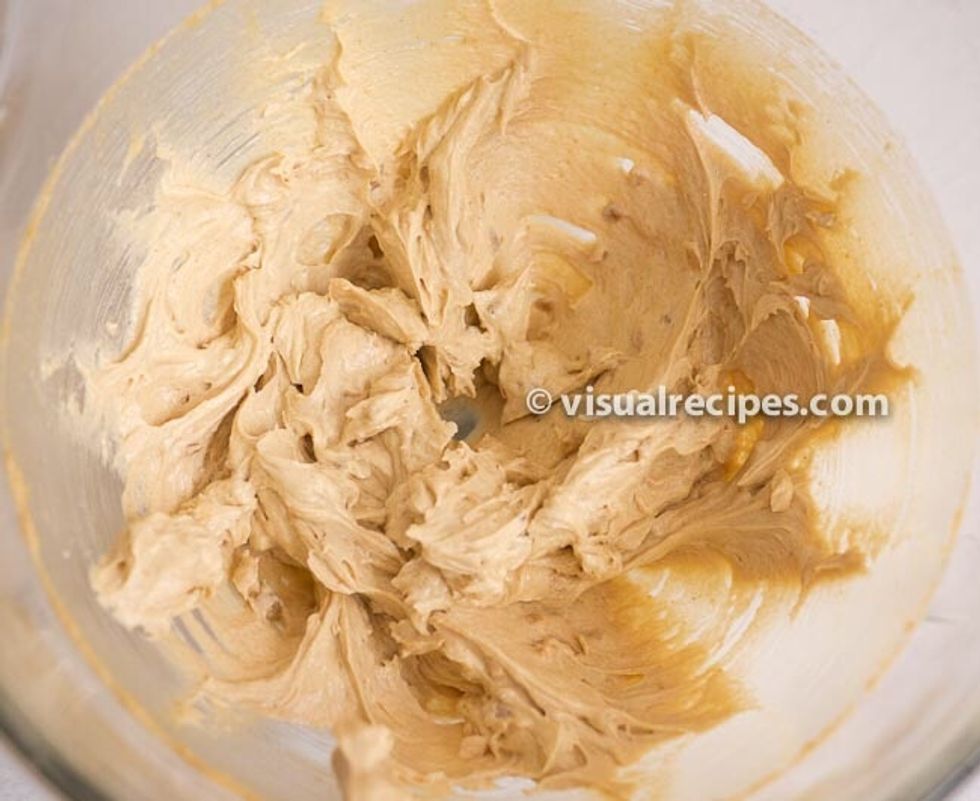 Continue beating until everything has become fully incorporated.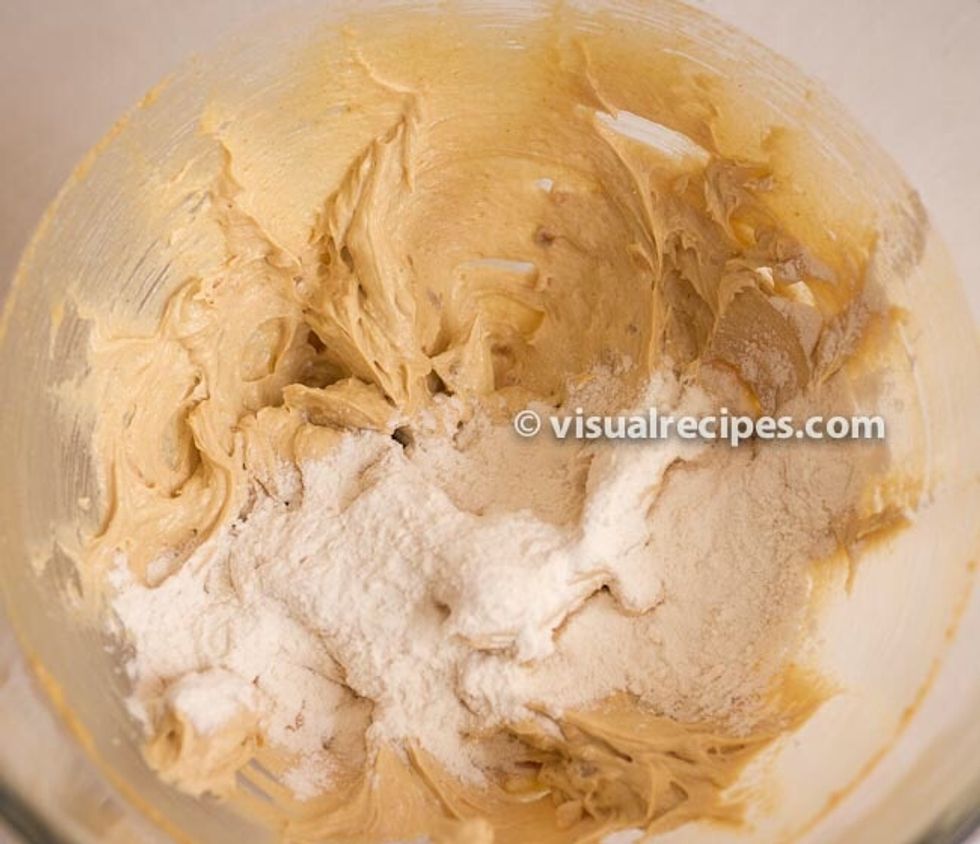 Add the flour in a few batches, mixing well between each addition.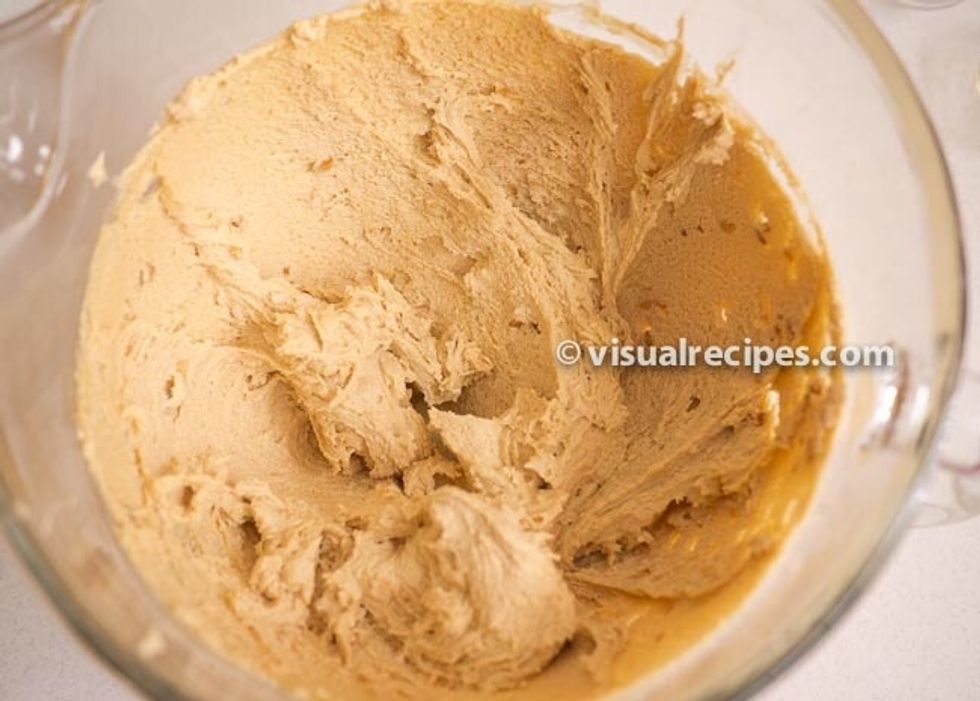 Here is a picture of the finished peanut butter cookie dough.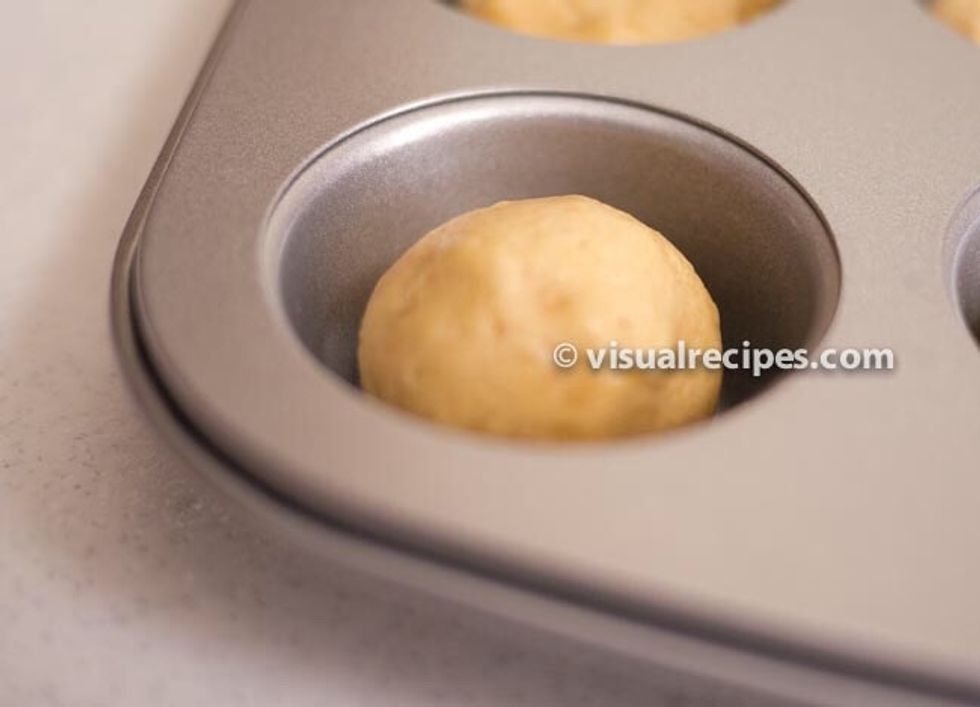 Roll the dough between your palms to make a ball. Place the balls of dough into an ungreased mini muffin pan.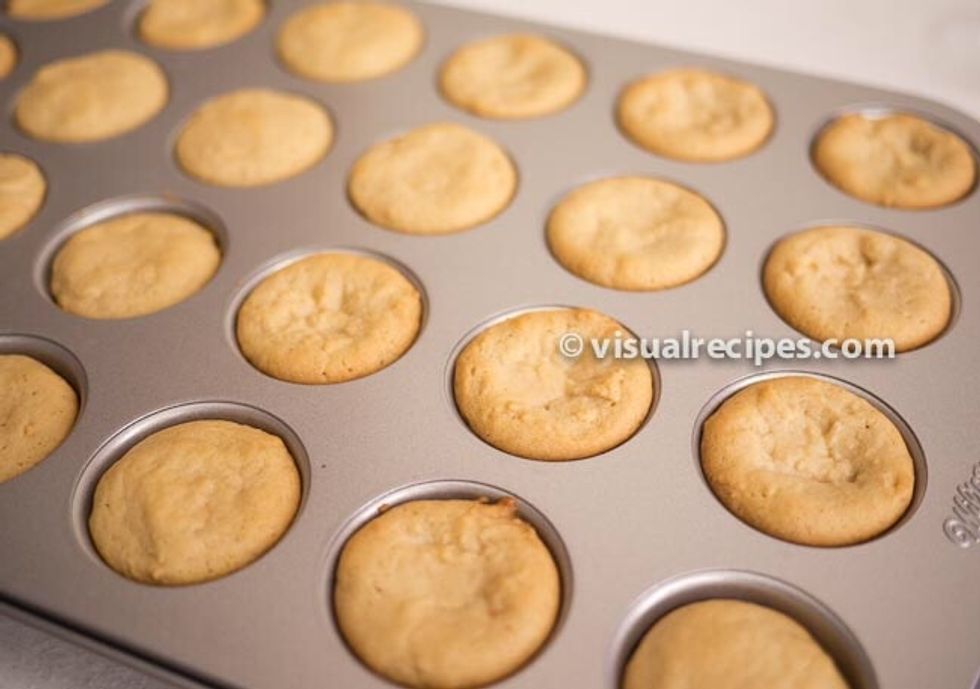 Place the mini muffin pan into the oven for 8 minutes. You do not want to cook them any longer than this, soft enough to be able to easily press the peanut butter cups into the cookie.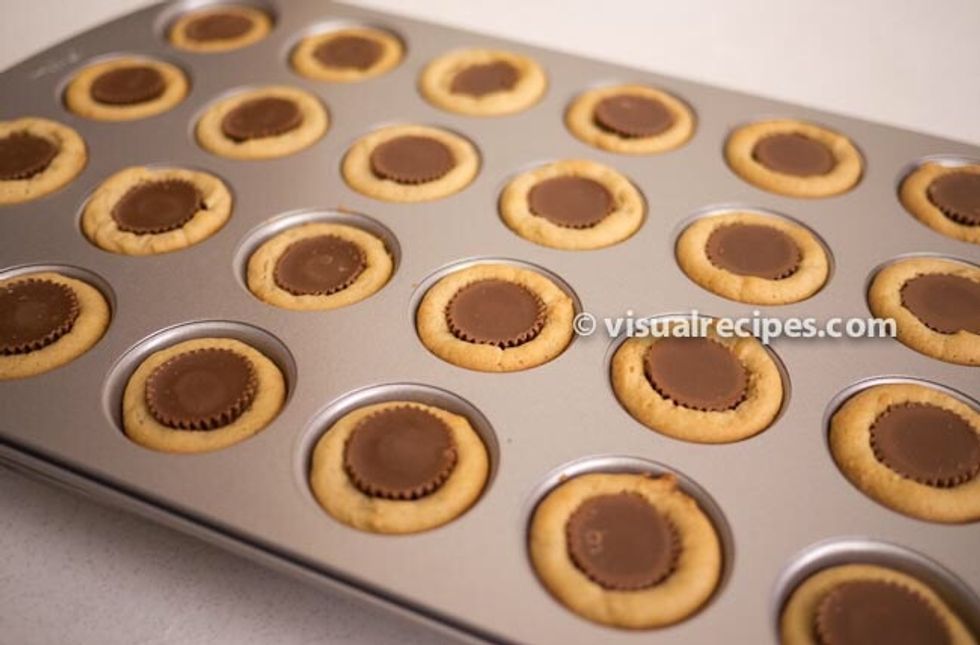 Remove the Miniature Reese's Peanut Butter Cups and quickly press them into the center of the cookies until the top of the peanut butter cups are even with the tops of the cookies.
Immediately place the mini muffin pan into the freezer for 5-10 minutes or until the peanut butter cups harden. When the chocolate no longer jiggles, remove the pan from the freezer.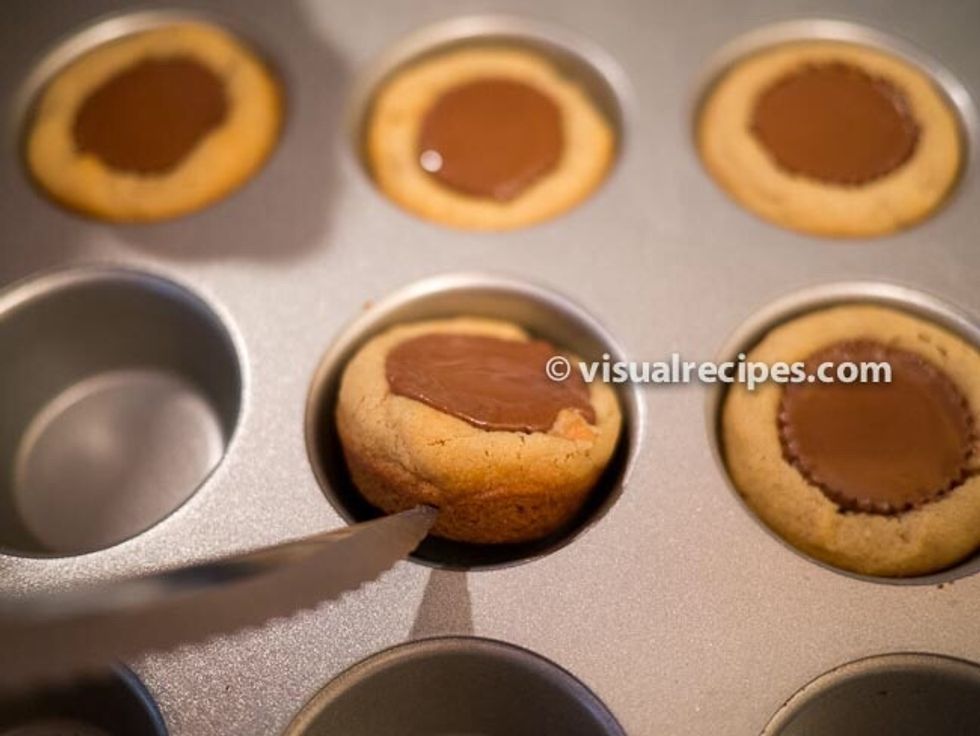 Once the chocolate has set, remove the mini muffin pan from the freezer. Gently apply pressure along the top rim of each cookie and rotate the cookie from side to side.
Repeat until the remaining dough to bake the rest of the Reese's peanut butter cup cookies. We hope that you enjoyed this recipe. Please leave a comment and let us know how your cookies turned out!
3/4c All purpose flour
1/2c Butter
1/2c Brown sugar
1/2tsp Vanilla extract
1/2tsp Salt
1.0tsp Baking soda
1/2c Granulated sugar
1.0 Egg
1/2c Peanut butter
2.0Tbsp Milk
40 mini Reece's peanut butter cups (unwrapped)