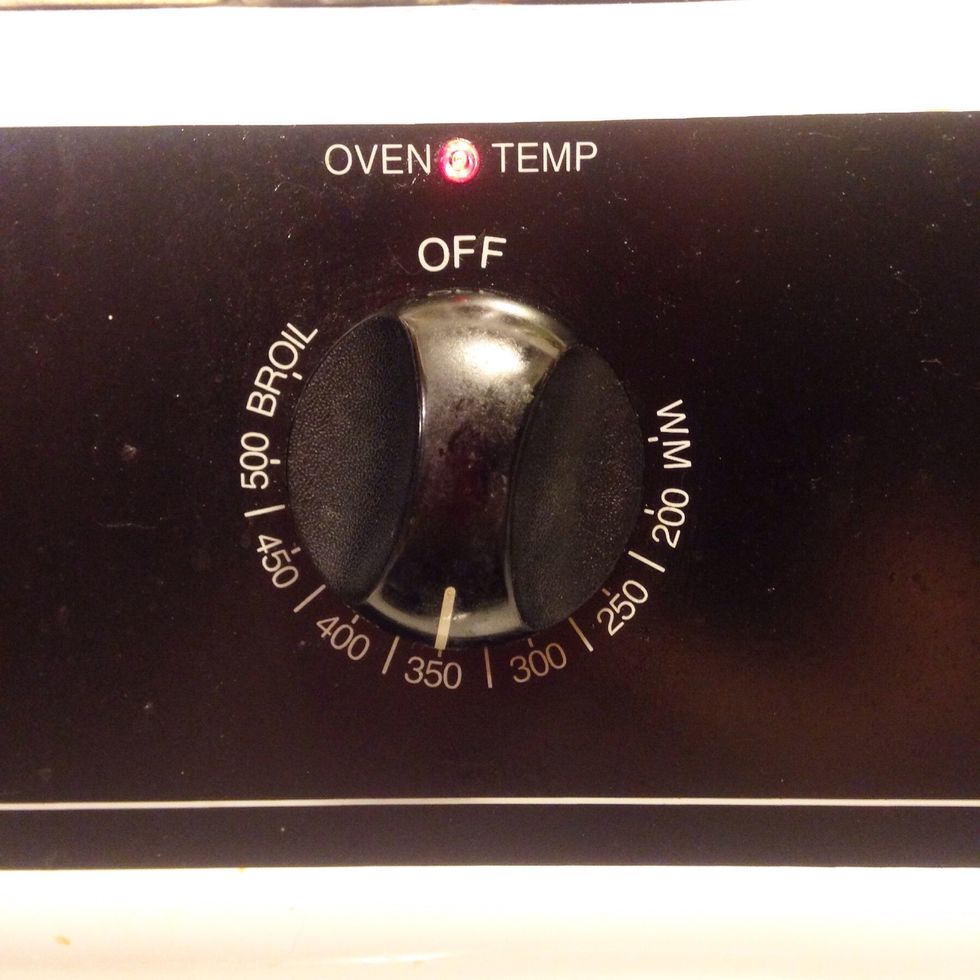 Preheat oven to 350 degrees.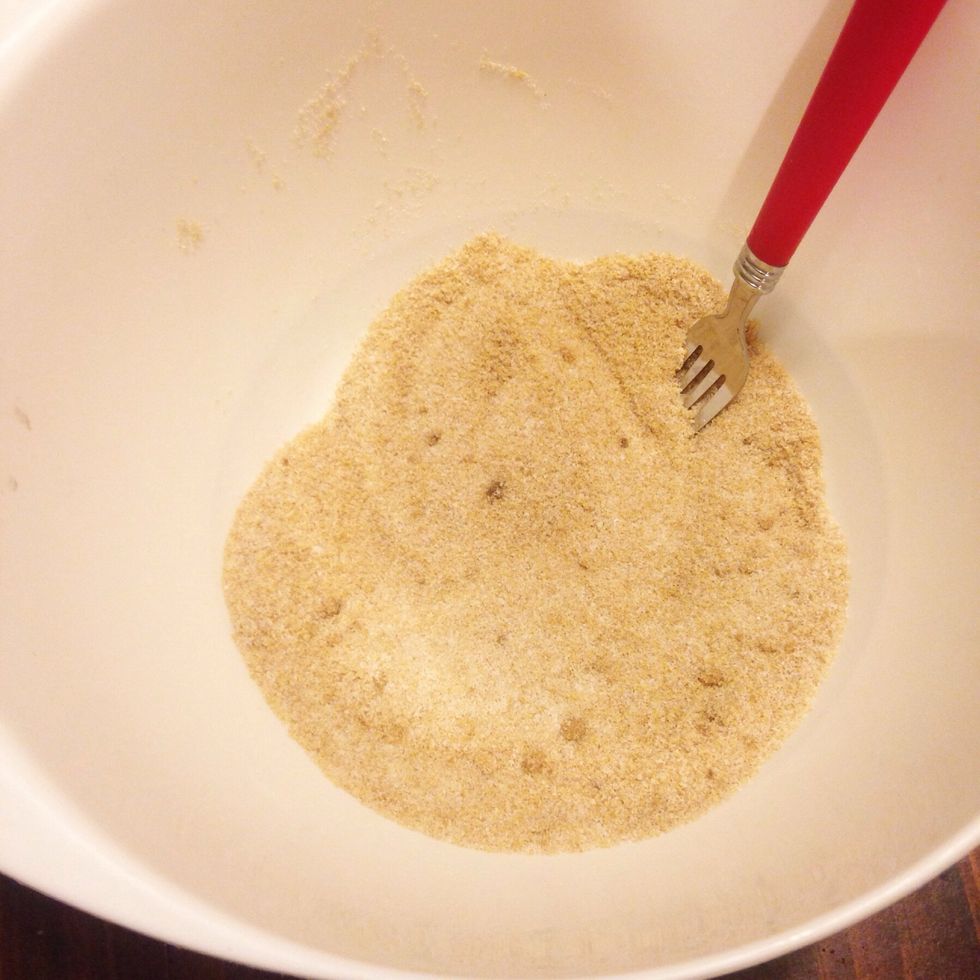 In a separate bowl, stir together sugar, brown sugar, baking powder, and baking soda.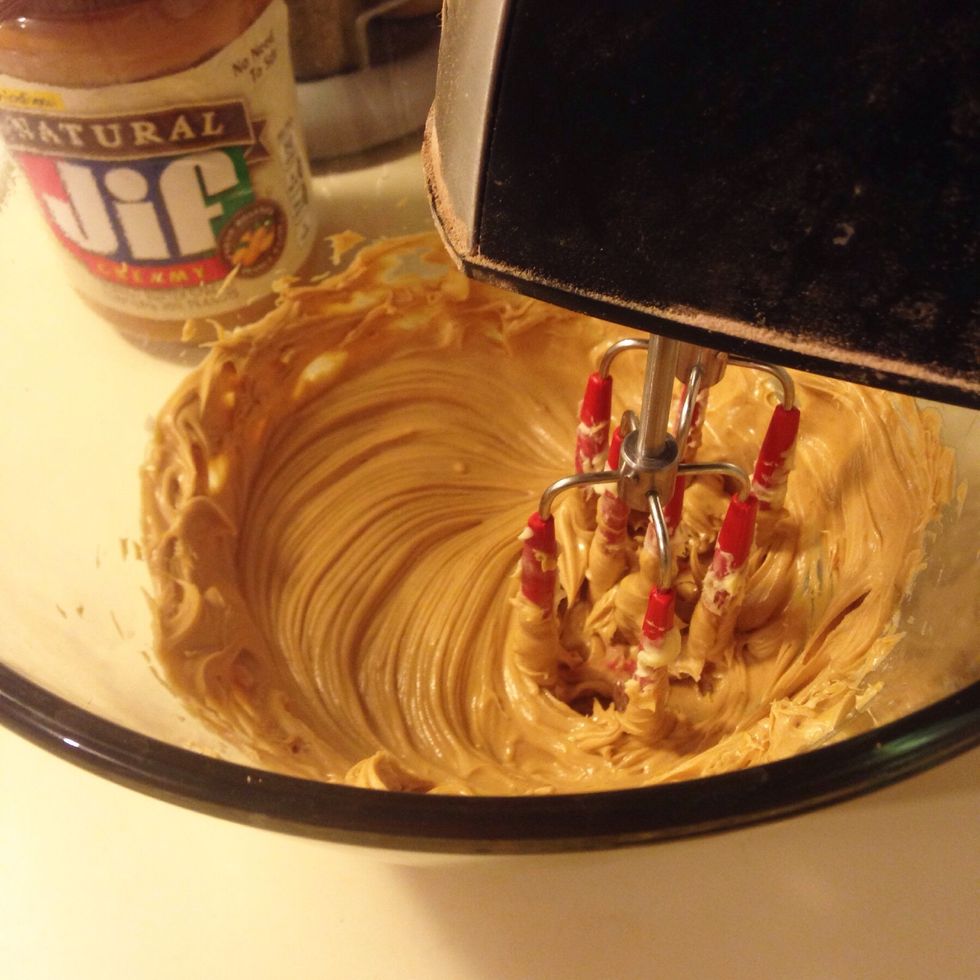 In your mixing bowl, beat peanut butter and shortening until smooth.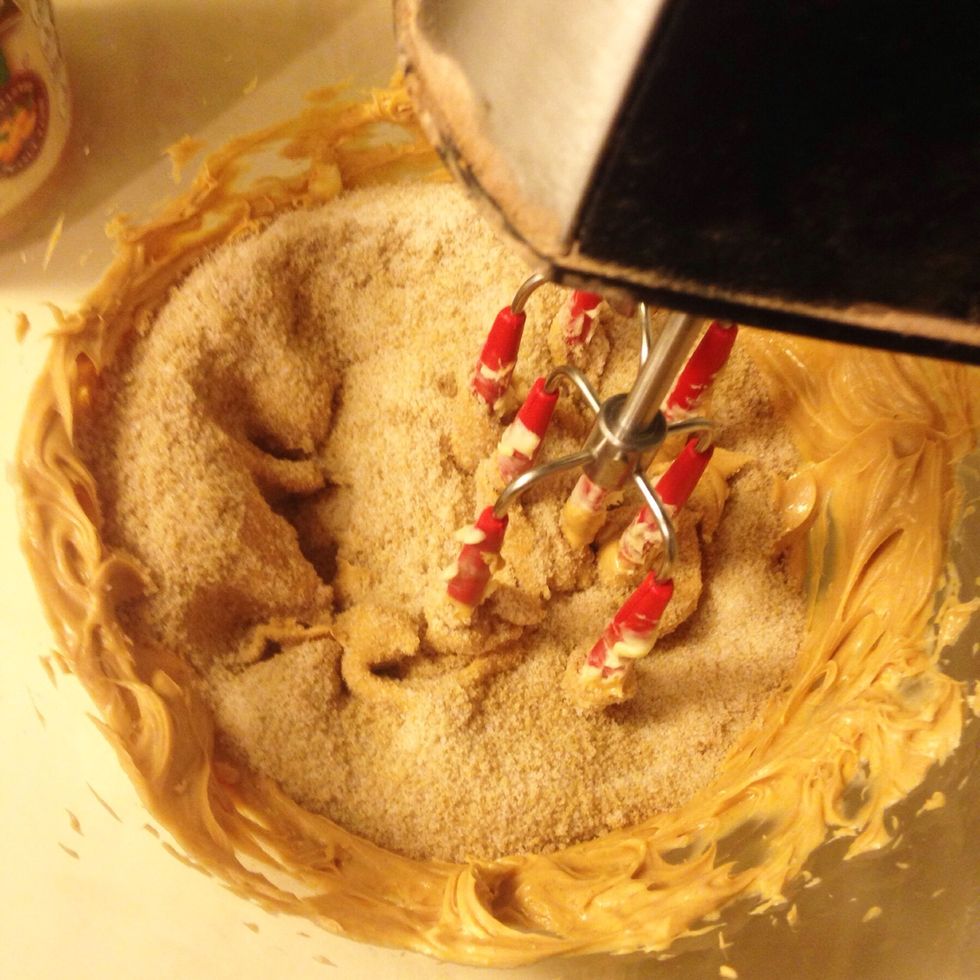 Beat in your sugar mixture.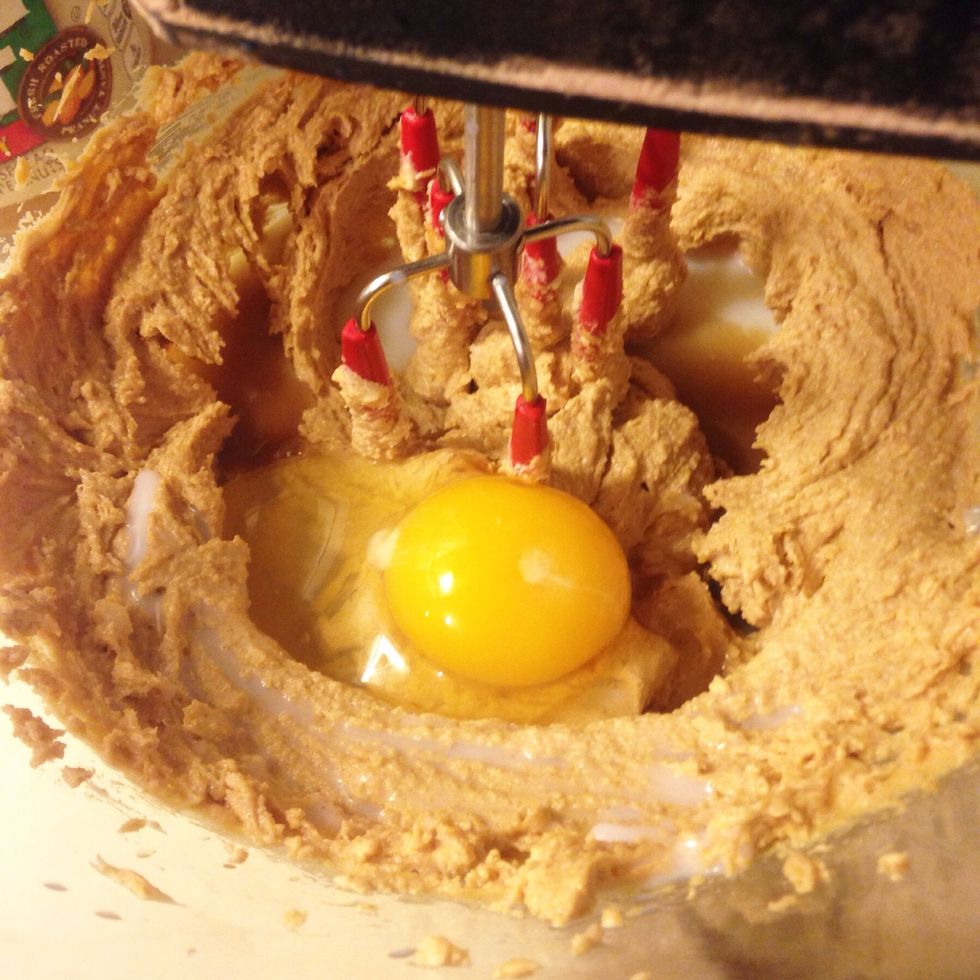 Beat in egg, milk, and vanilla.
Beat in as much flour as your mixer can handle, stirring in any remaining flour by hand...
...until you get dough!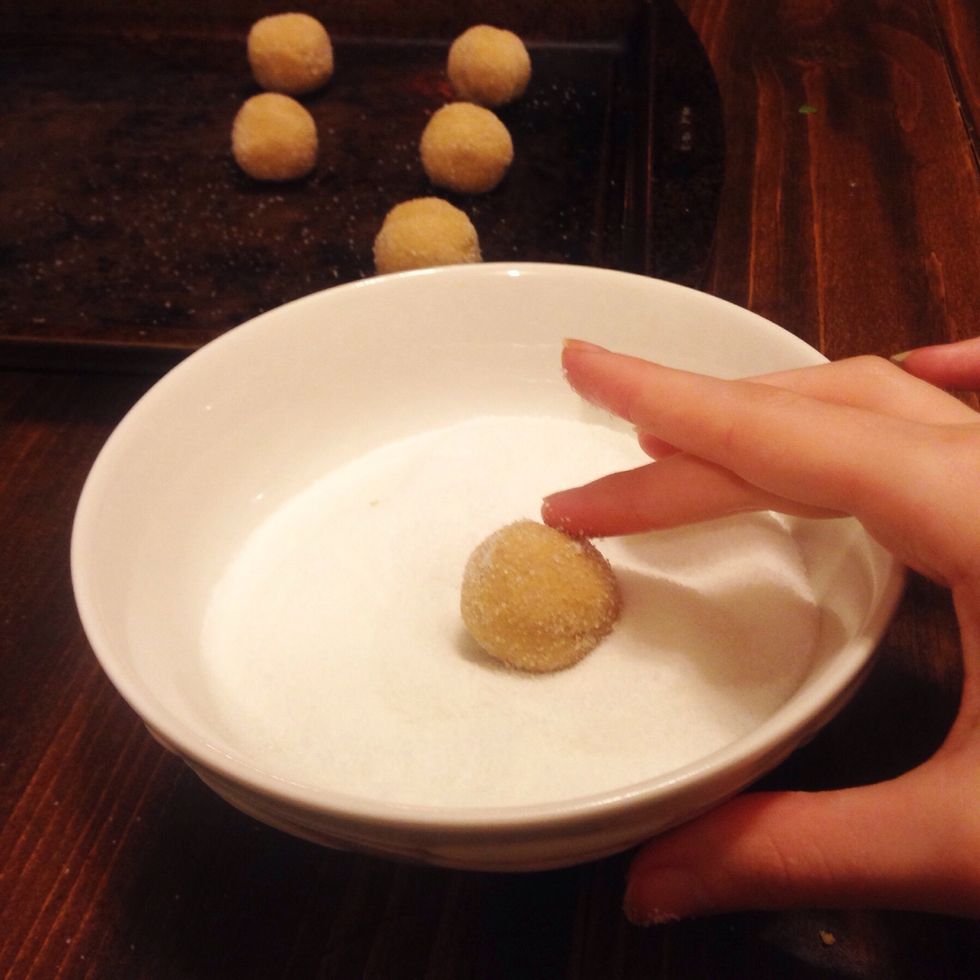 Form dough into 1" balls. Roll in sugar, then space apart on ungreased baking sheets.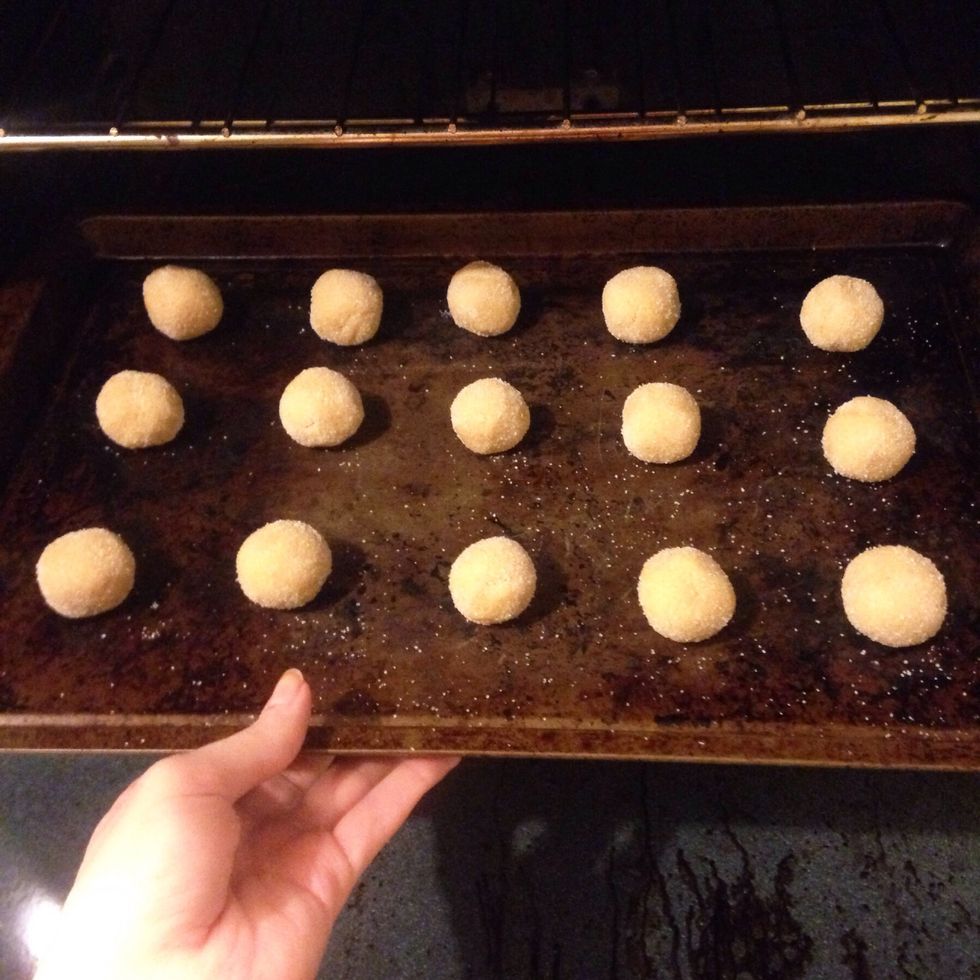 Bake cookies for 10 minutes.
Meanwhile, the annoying part - unwrap your chocolate -_-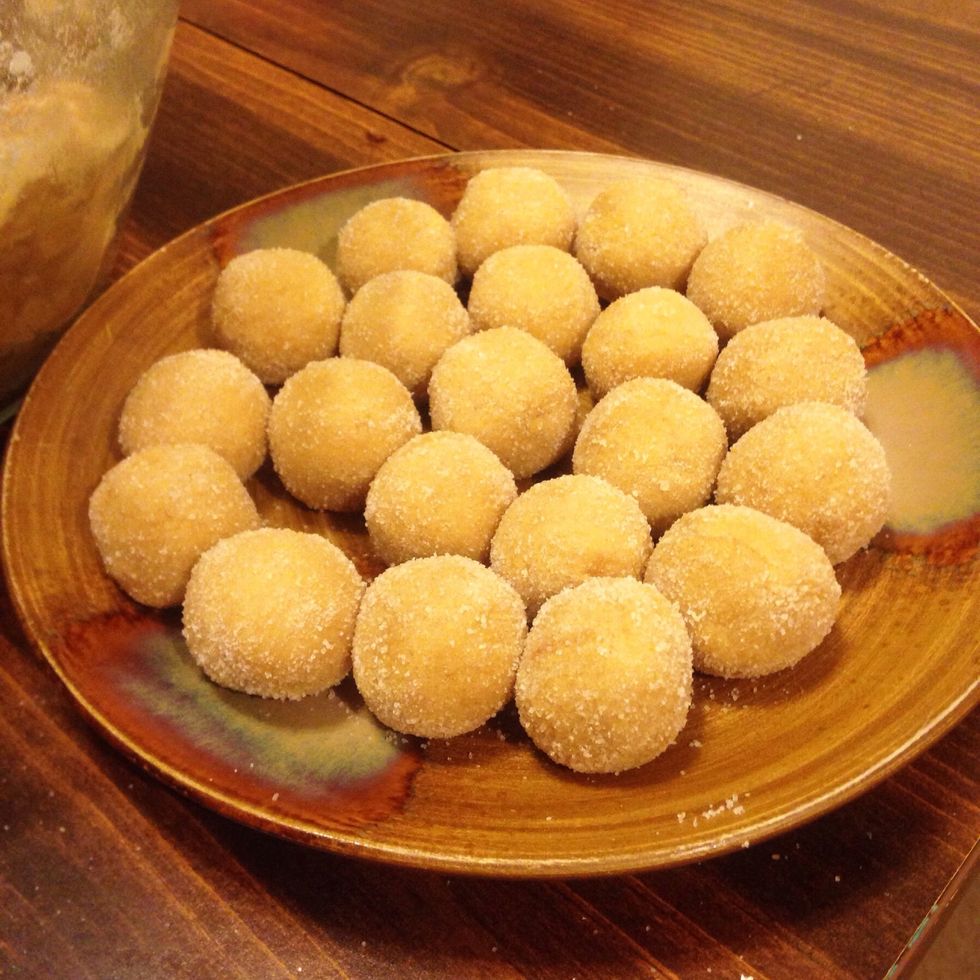 Keep forming more dough balls while cookies are baking, unwrapping enough chocolate pieces as you go.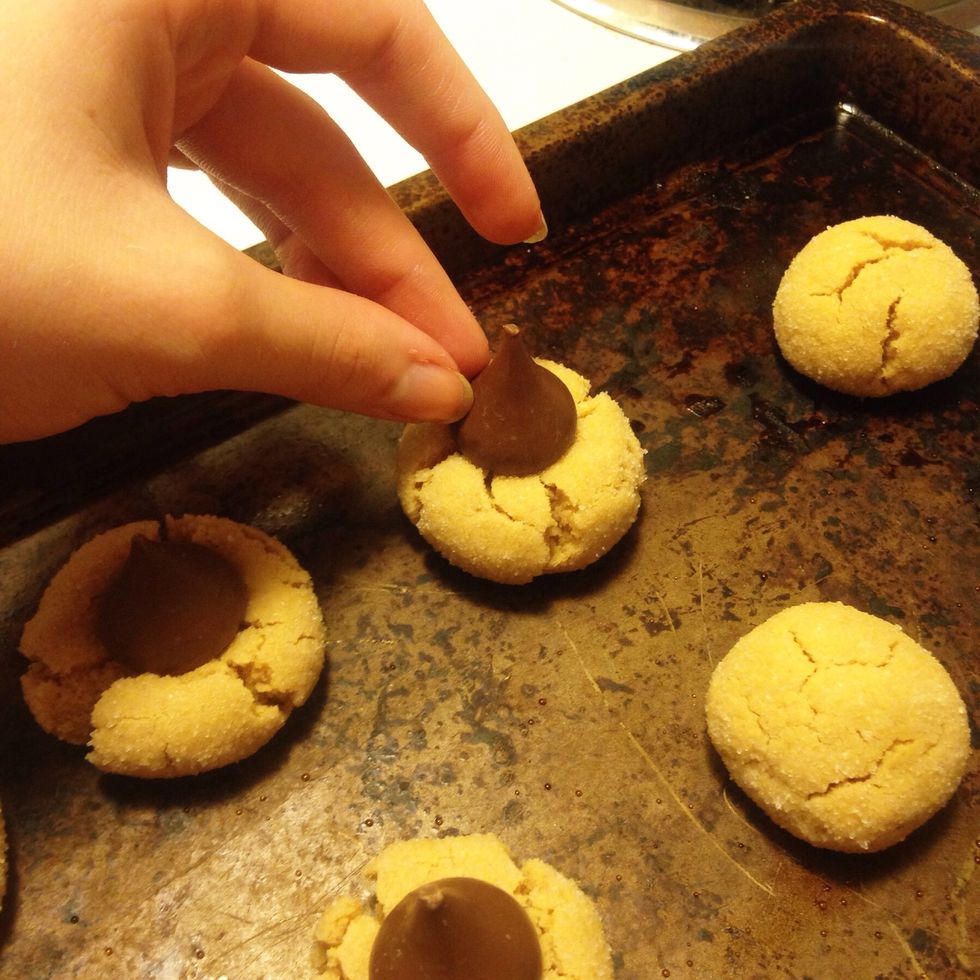 Once cookies are done baking, remove from oven and immediately press chocolates into the cookies.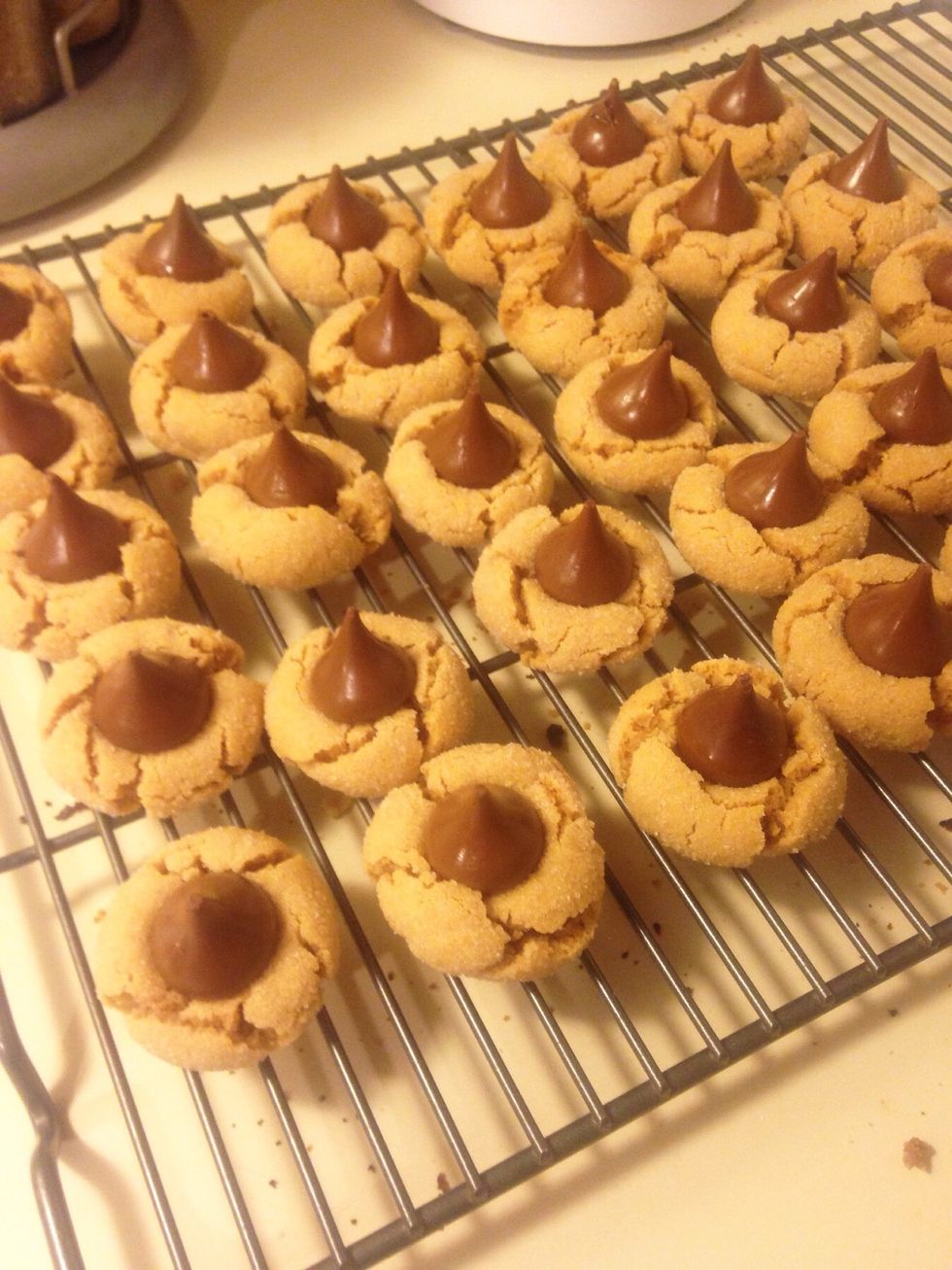 Transfer cookies to a wire rack and let cool.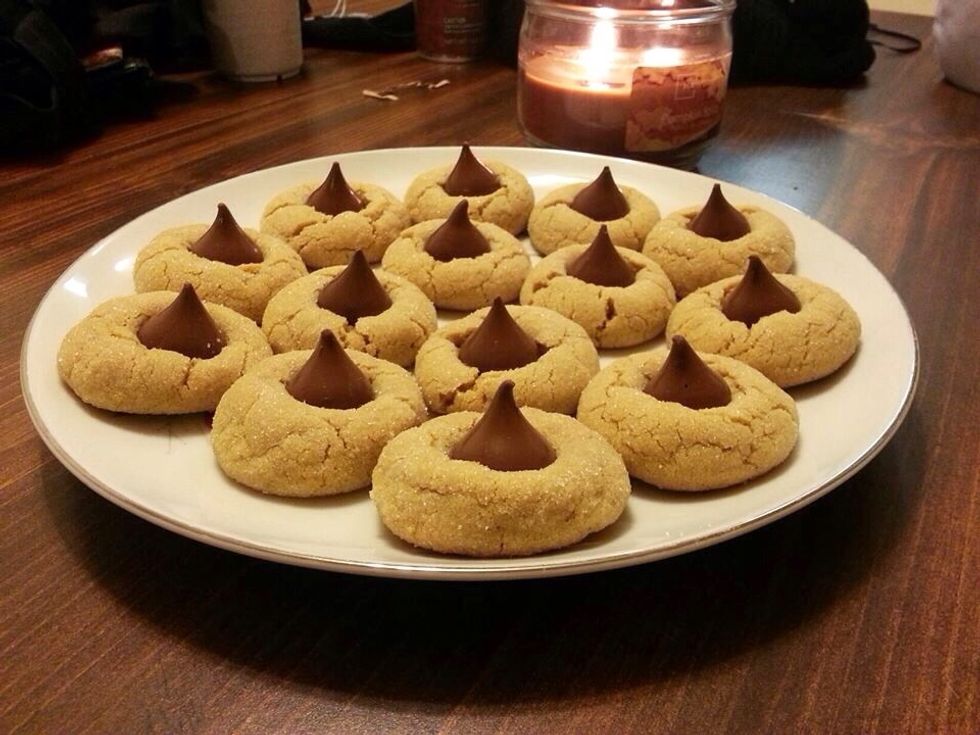 Makes about 30-36 cookies.
1/2c Peanut butter
1/2c Shortening
1/2c Sugar
1/2c Brown sugar
1.0tsp Baking powder
1/8tsp Baking soda
1.0 Egg
2.0Tbsp Milk
1.0tsp Vanilla
3/4c Flour
1/4c Additional sugar
Chocolate pieces (I like Hershey kisses)