Here's the step by step recipe to a light, tasty and & sexy dessert combining passionfruit and Greek yogurt , perfect ending to a romantic dinner! Serves 4 | prep. 20 min. Bake 25 min. @ 150 deg C
30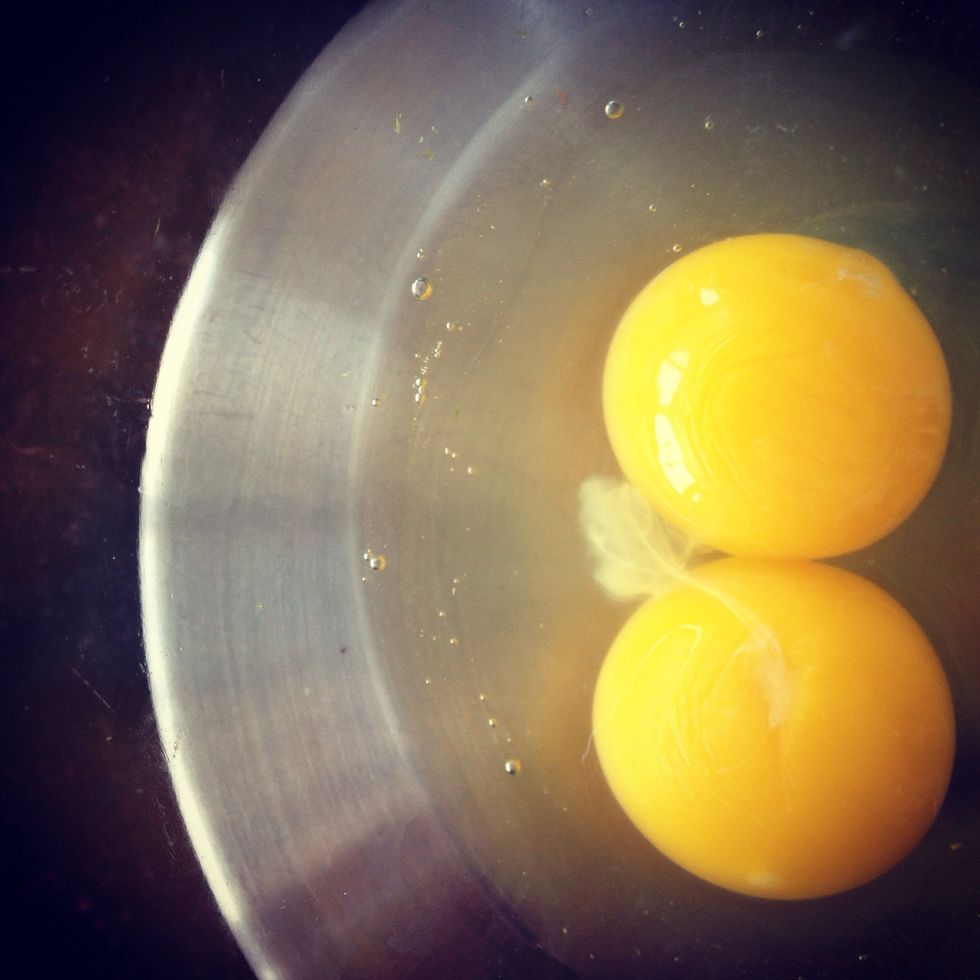 Lightly beat 2 eggs,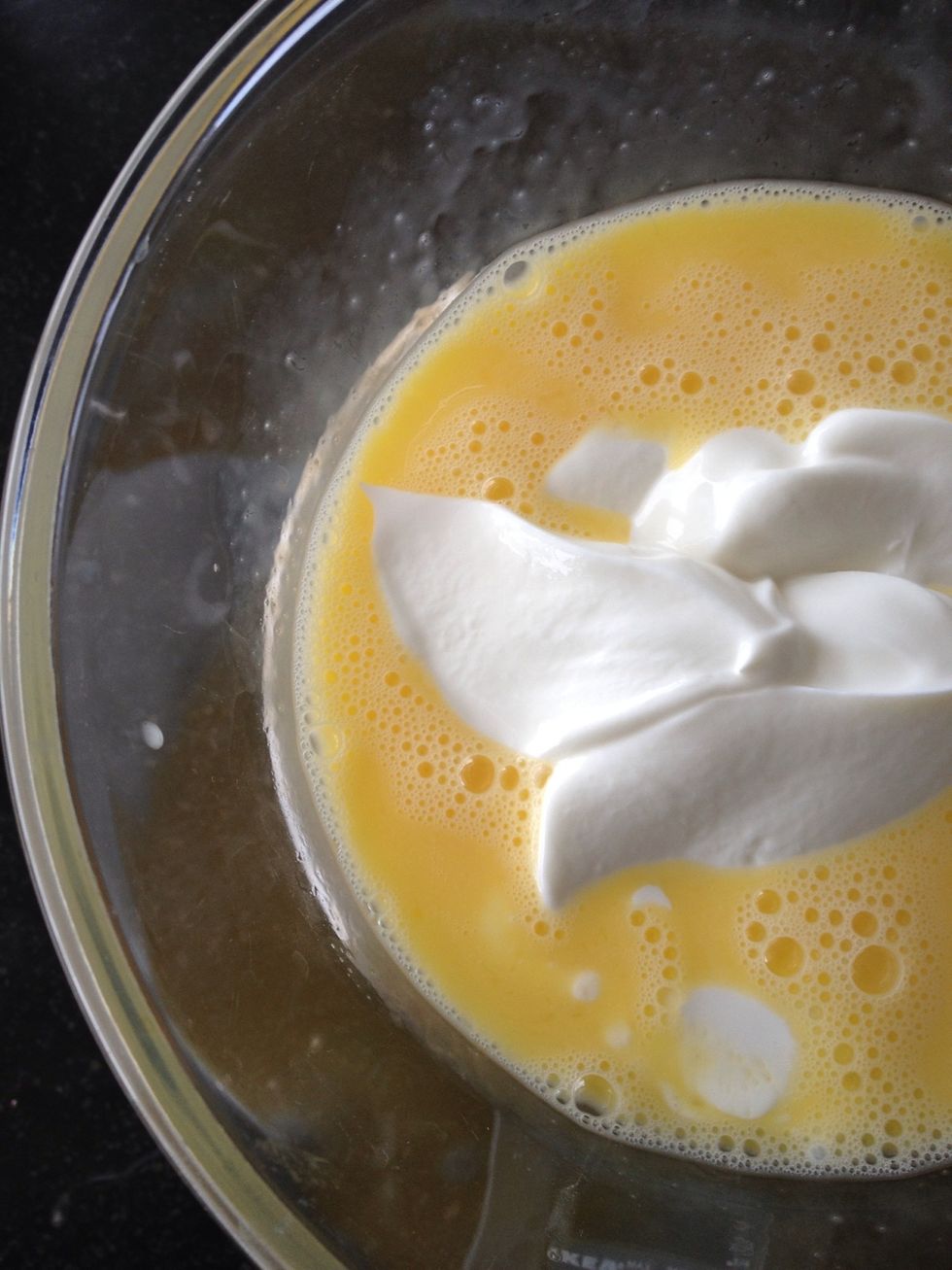 Add 200 g Greek yogurt,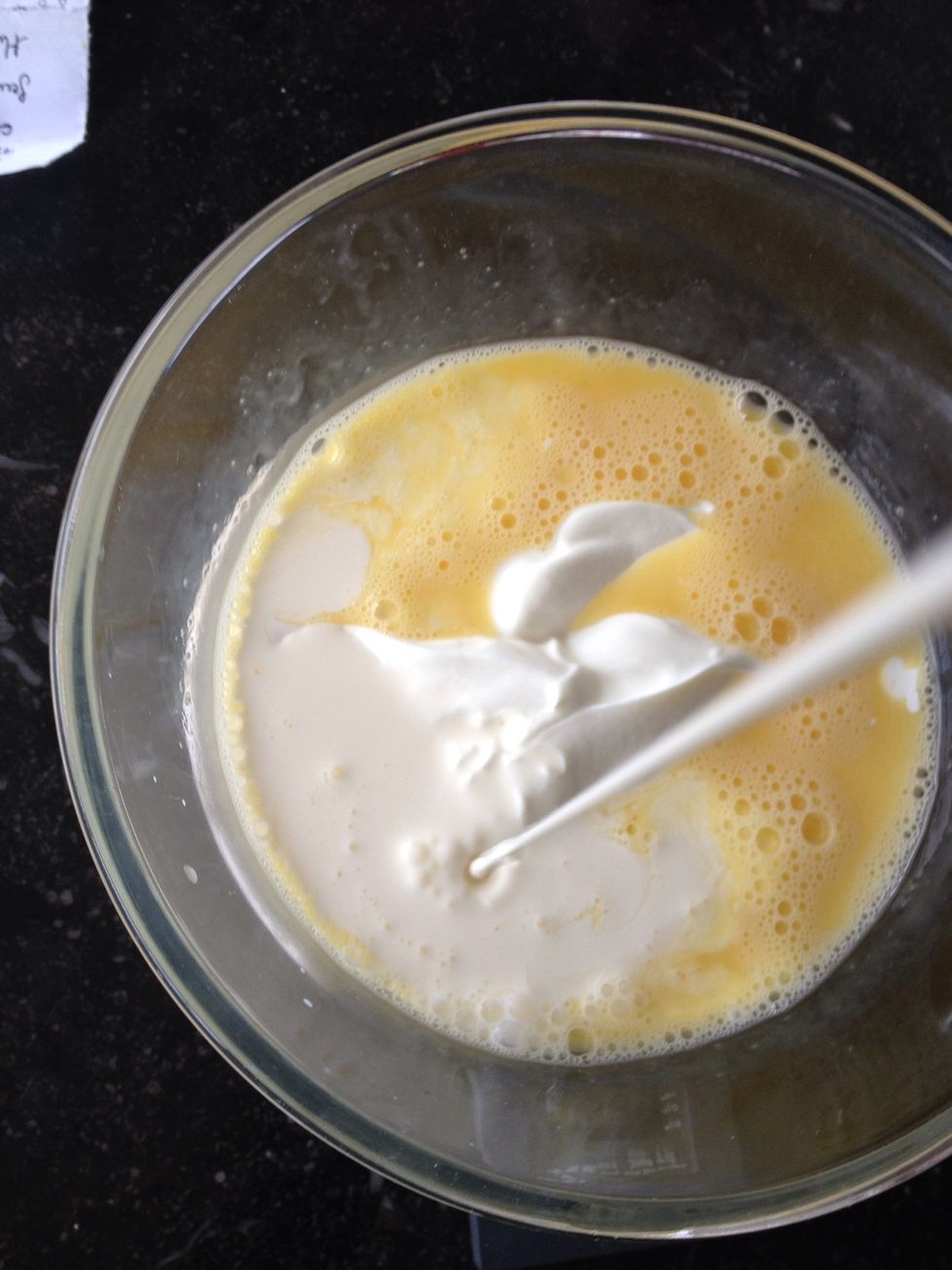 100 ml whipping cream,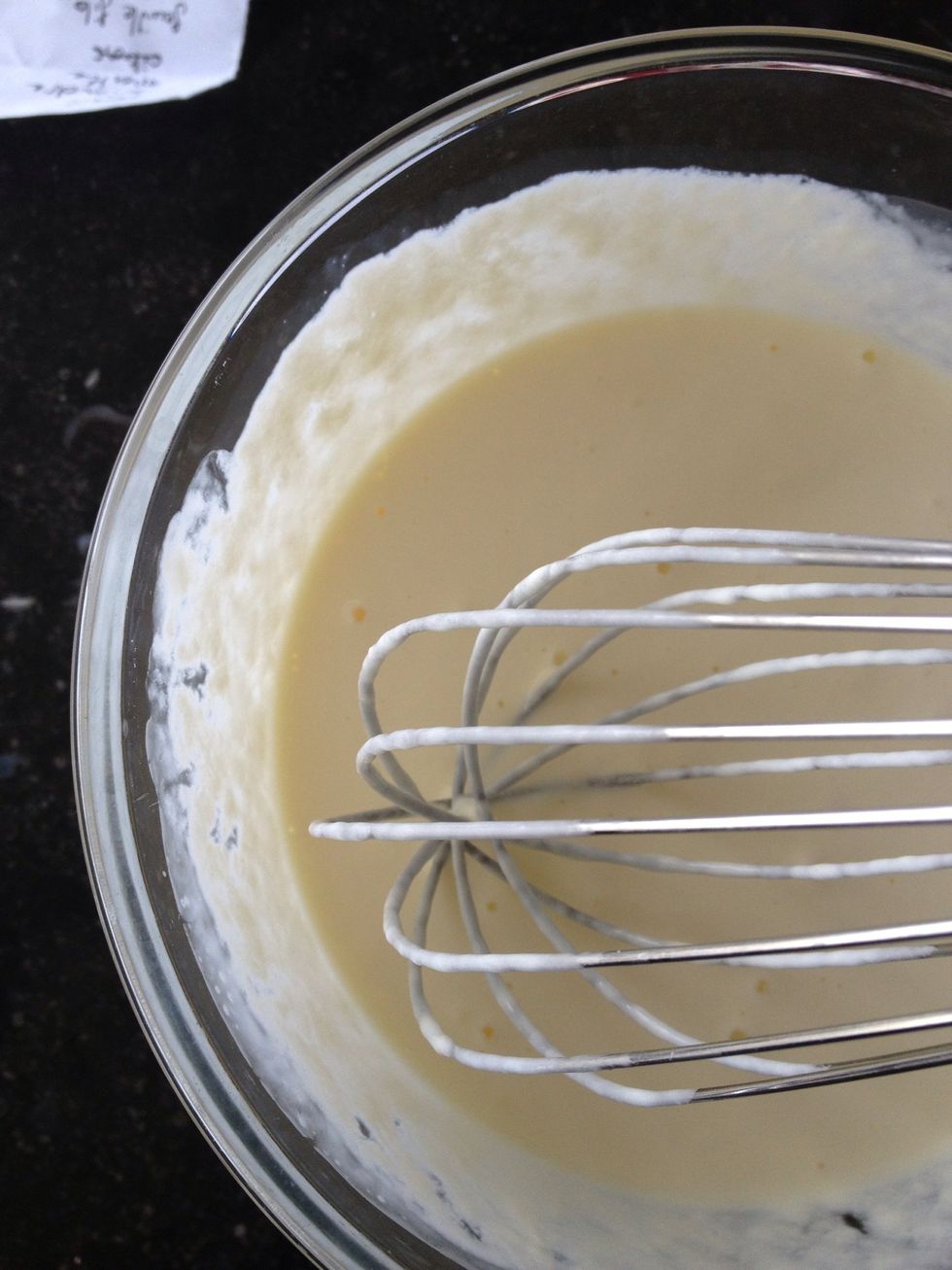 Mix well until incorporated,
Incorporate 30 g cornstarch, sieved, ...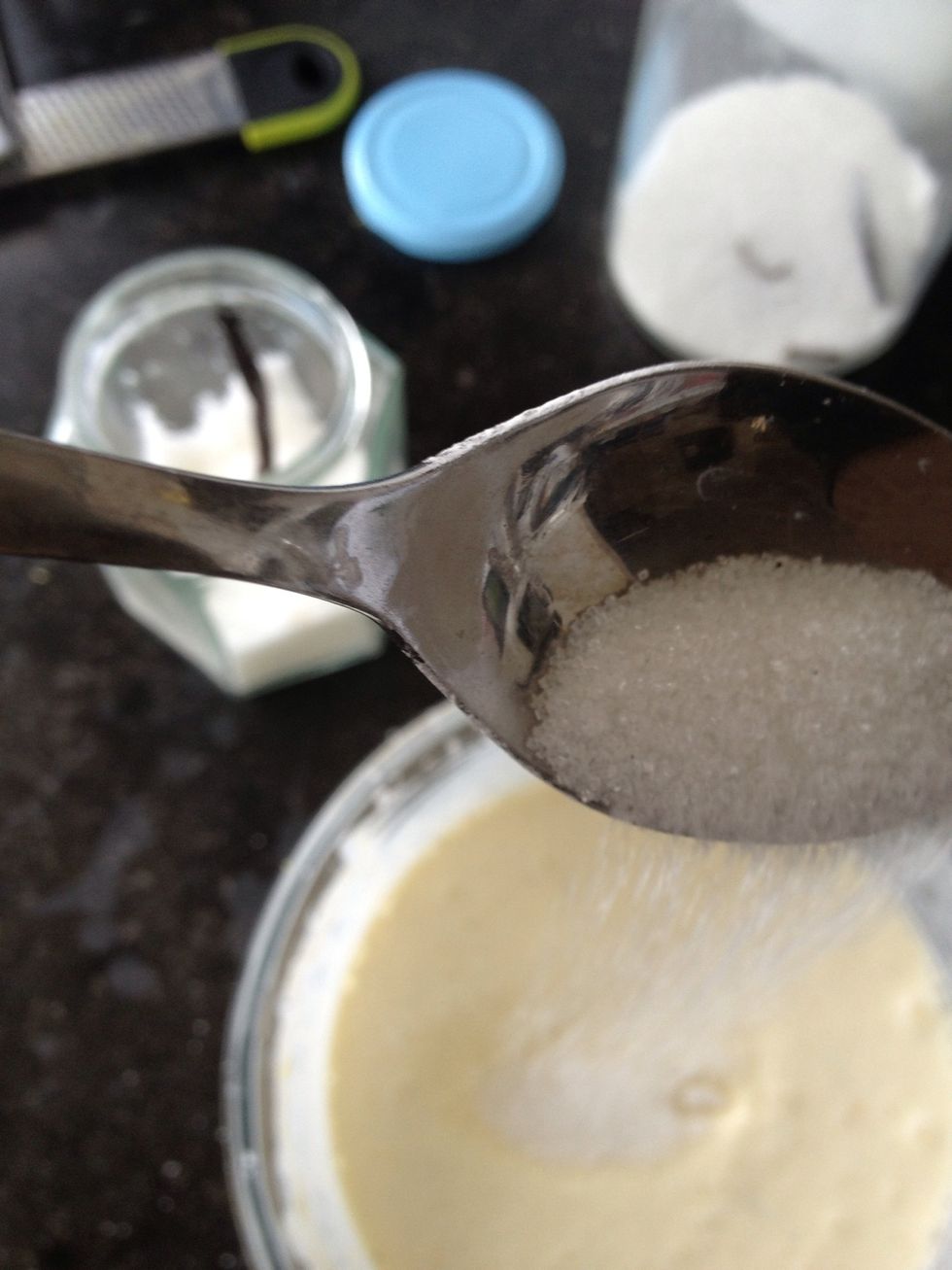 5 Tsp sugar and a pinch of salt.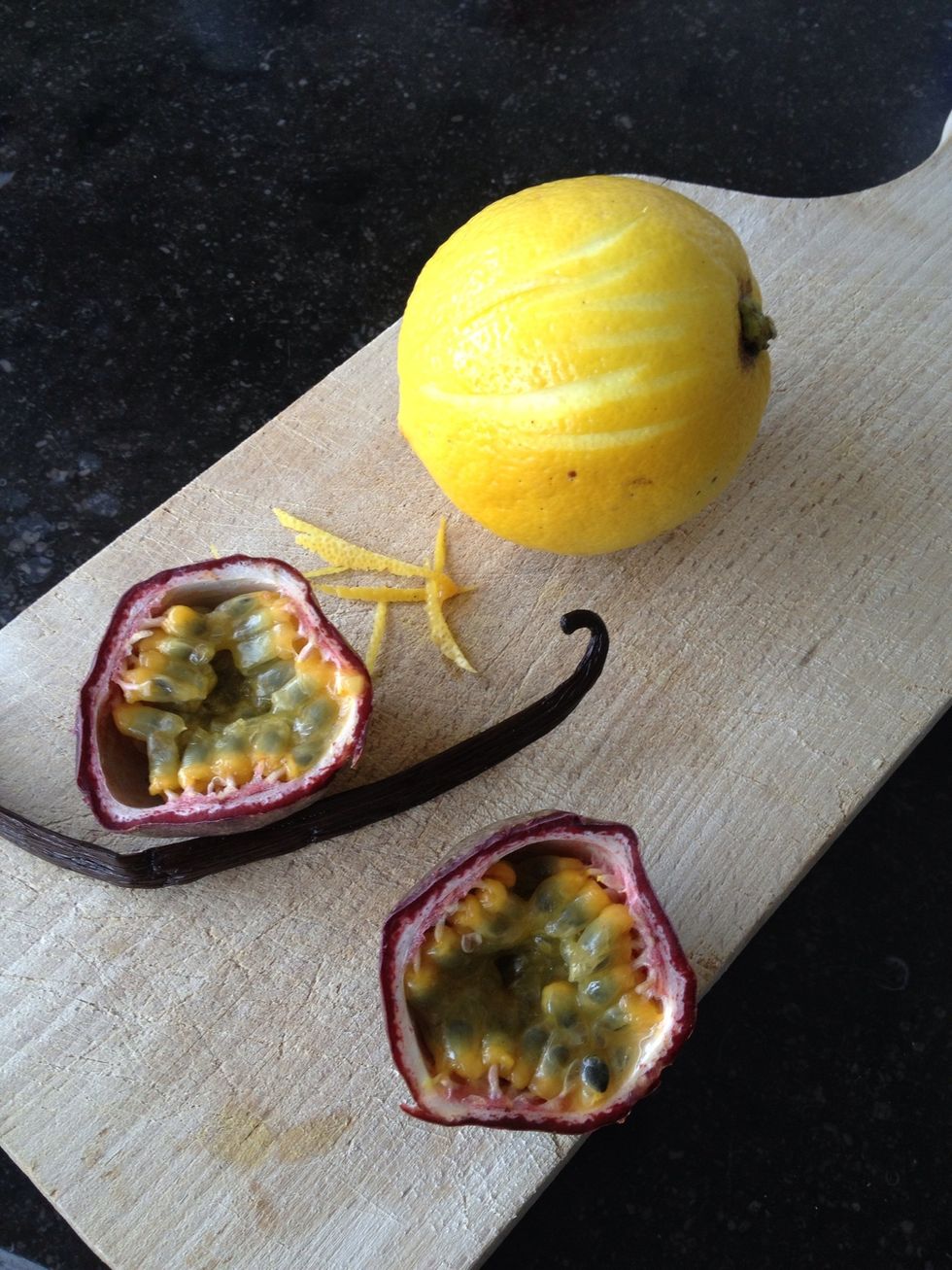 Time to stir in 1/2 tsp grated lemon zest, ...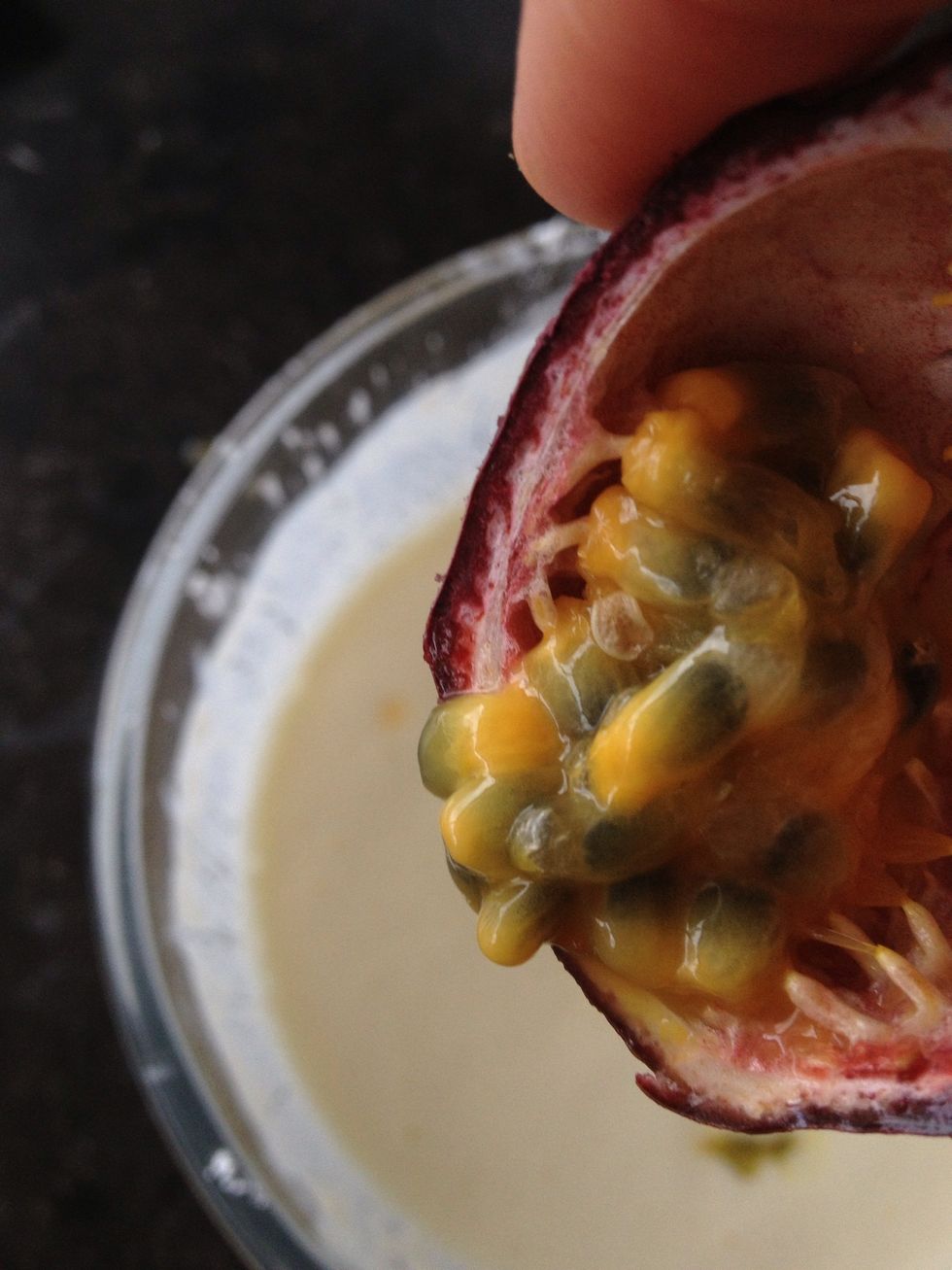 the pulp of 1 passion fruit, ...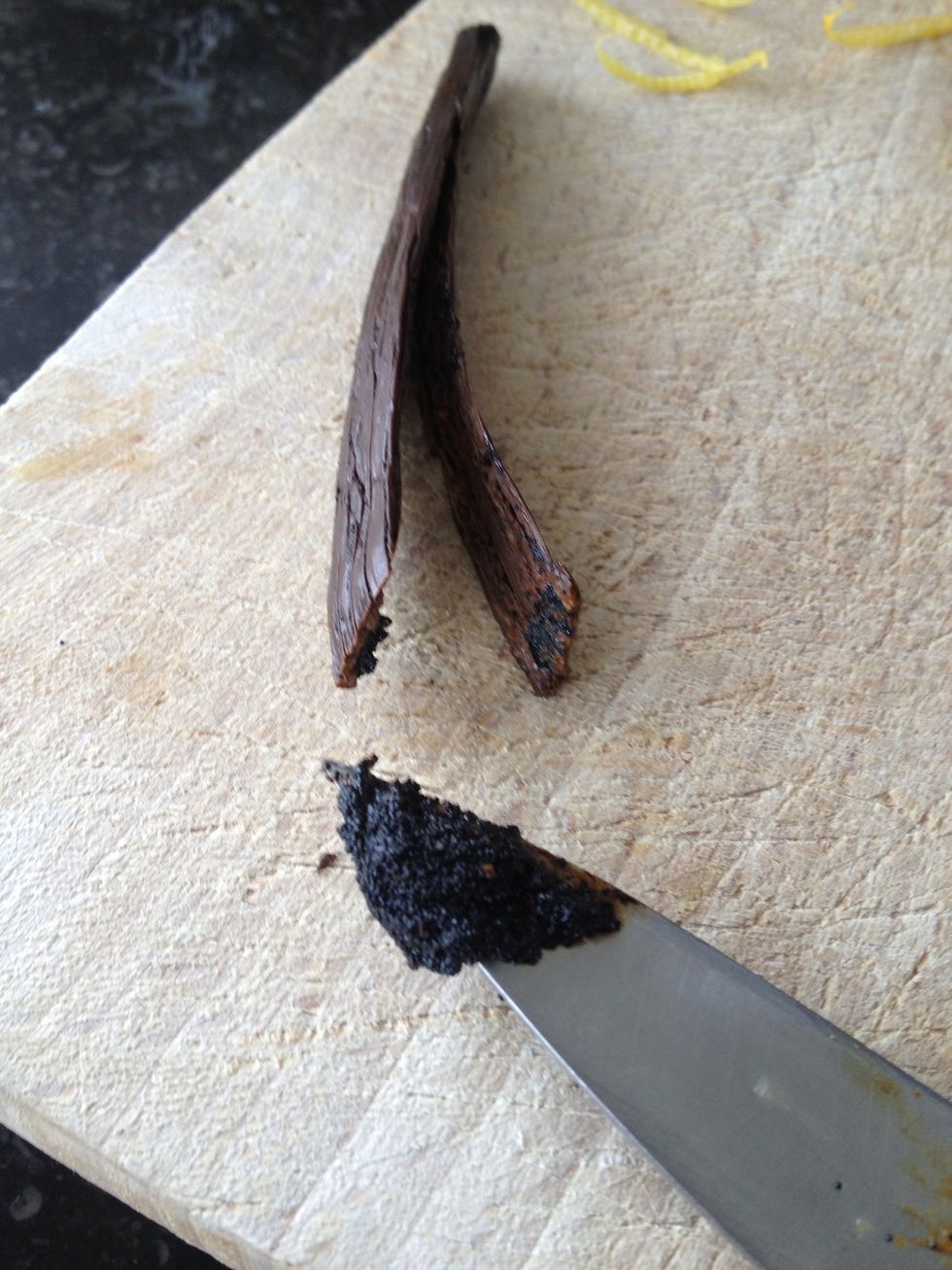 and the scraped seeds of a 1/2 vanilla bean.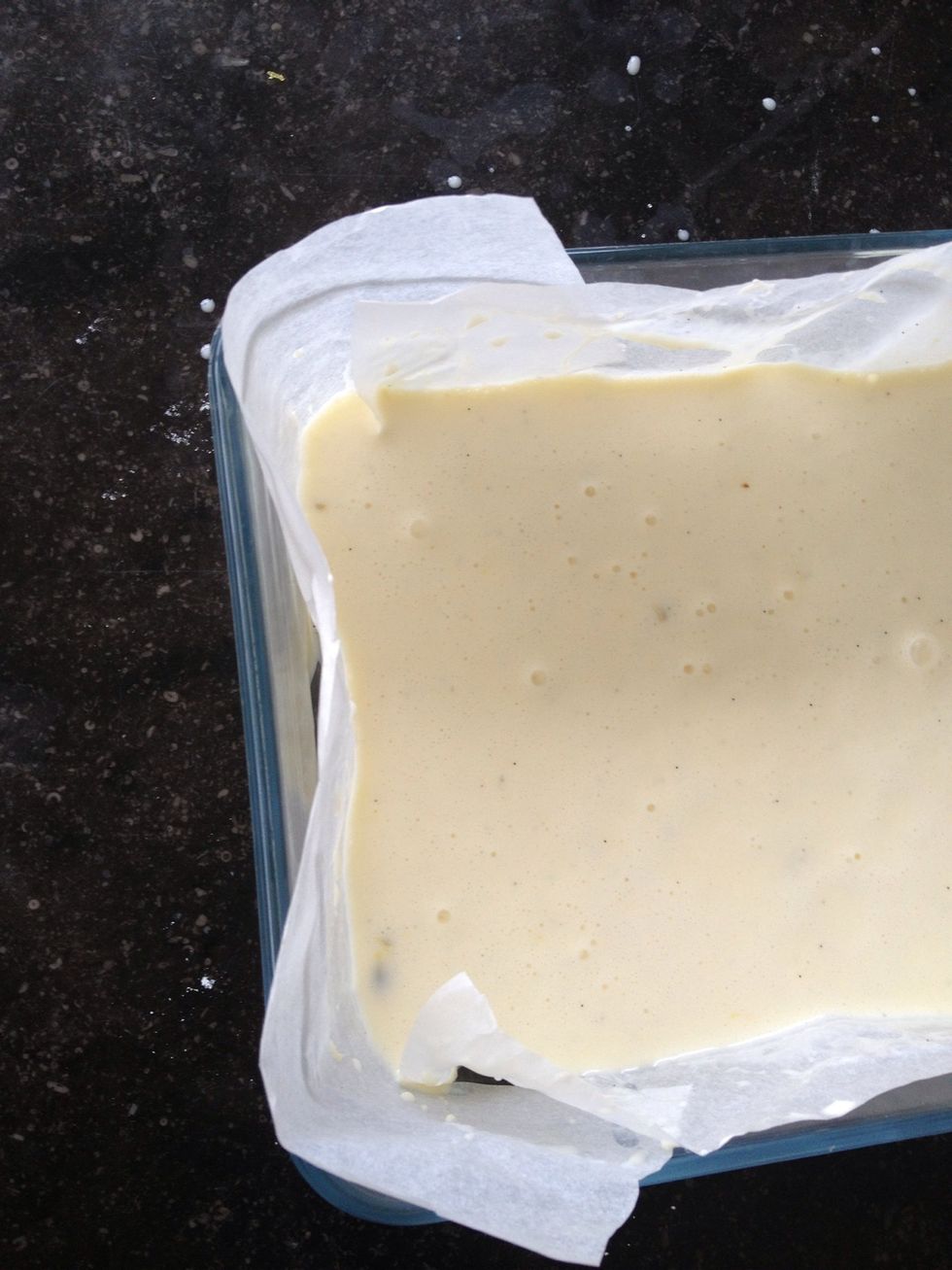 Pour the batter in a small oven dish, covered with a sheet of baking paper greased with butter or vegetable oil.
Bake in a preheated oven @ 150d deg C for 20 to 25 min. until the batter has just set and the point of a knife comes out moist but clean. Leave to cool completely.
Cut out heart shapes using a cookie cutter.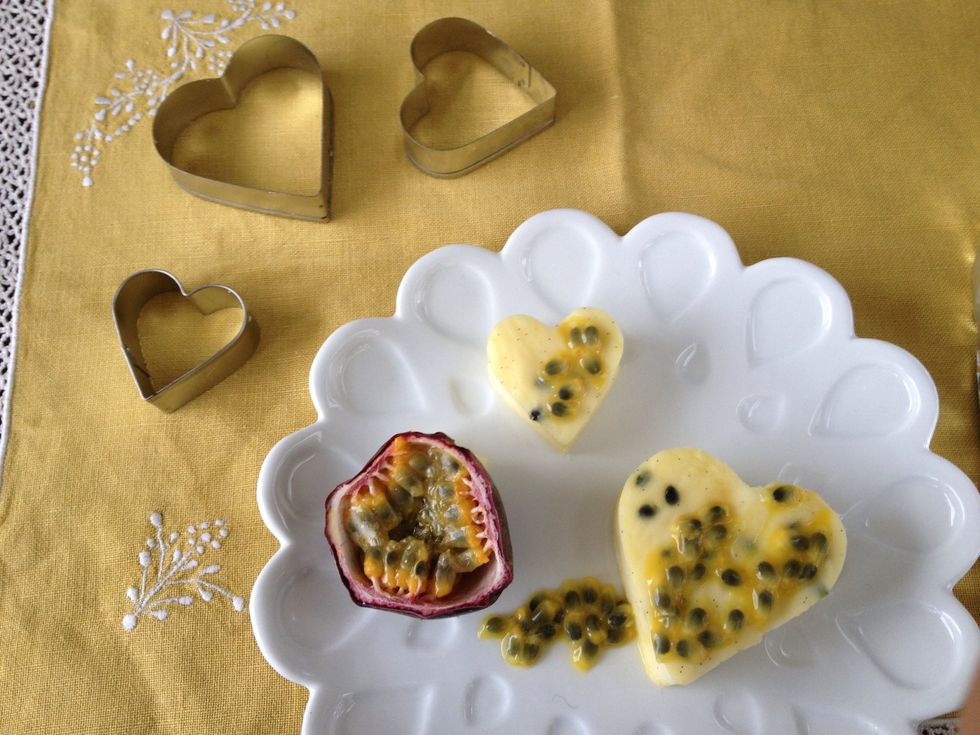 On each plate. Place a heart or two, topped with 1 tsp of passion fruit pulp. Serve with a half passion fruit on the side.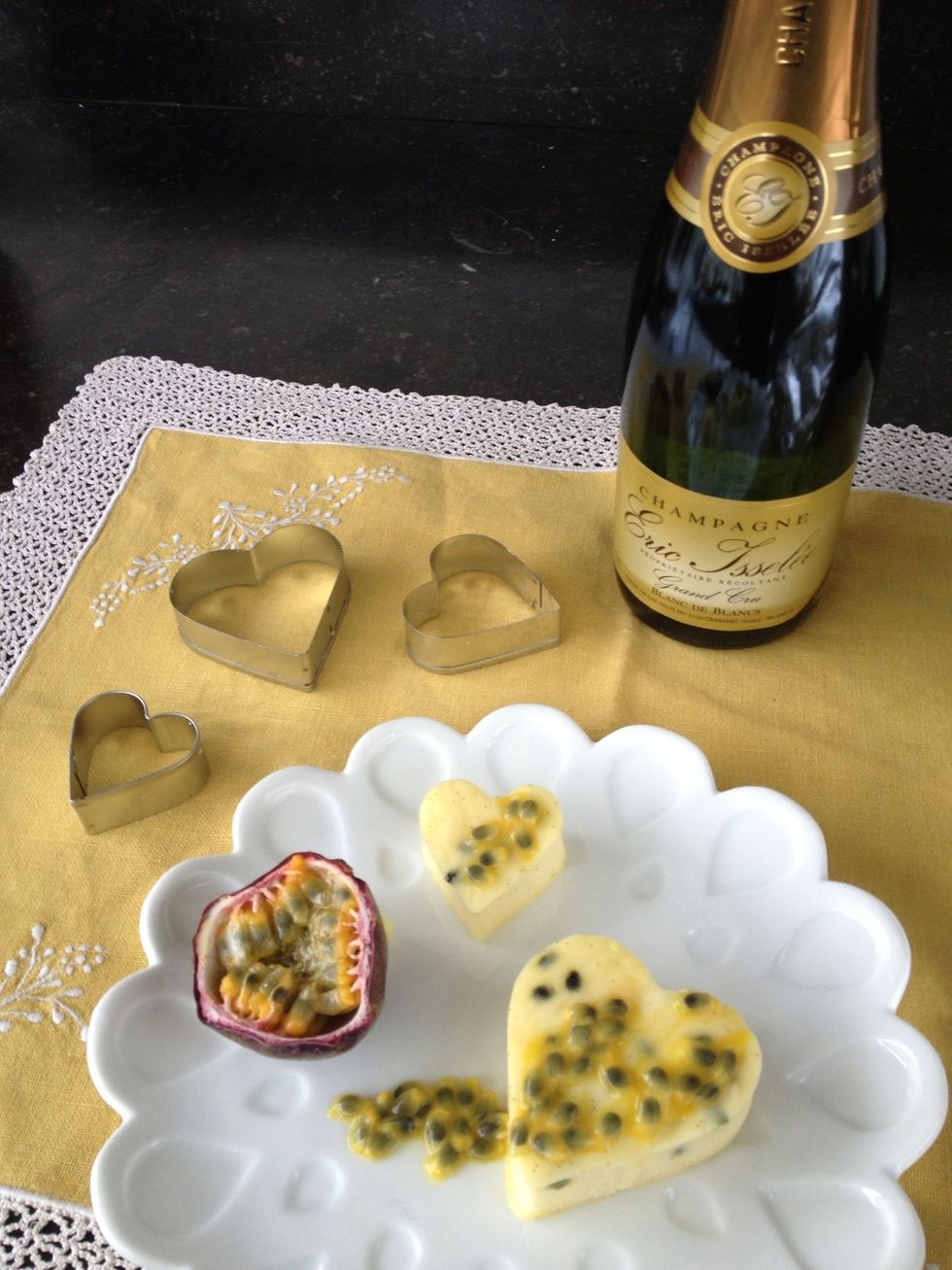 Bon appetit! (& Happy Valentine) Wine tip: champagne. mykitchendiaries.net
2.0 eggs
200.0g greek yogurt
100.0ml whipping cream
5.0Tbsp sugar
1/2 vanilla bean (scraped seeds)
4.0 passion fruits
1.0tsp lemon zest
30.0g maizena
Pinch salt
Myriam - My Kitchen Diaries
Gourmande and foodie forever. Sharing my passion for food on my food blog 'My Kitchen Diaries' and as a homecooking coach at Foodmoodz.nl