The simplest and most savory way to dress up chicken breasts for a quick supper is just to top them with mayonnaise, sprinkle with Parmesan cheese and bread crumbs, and bake!
37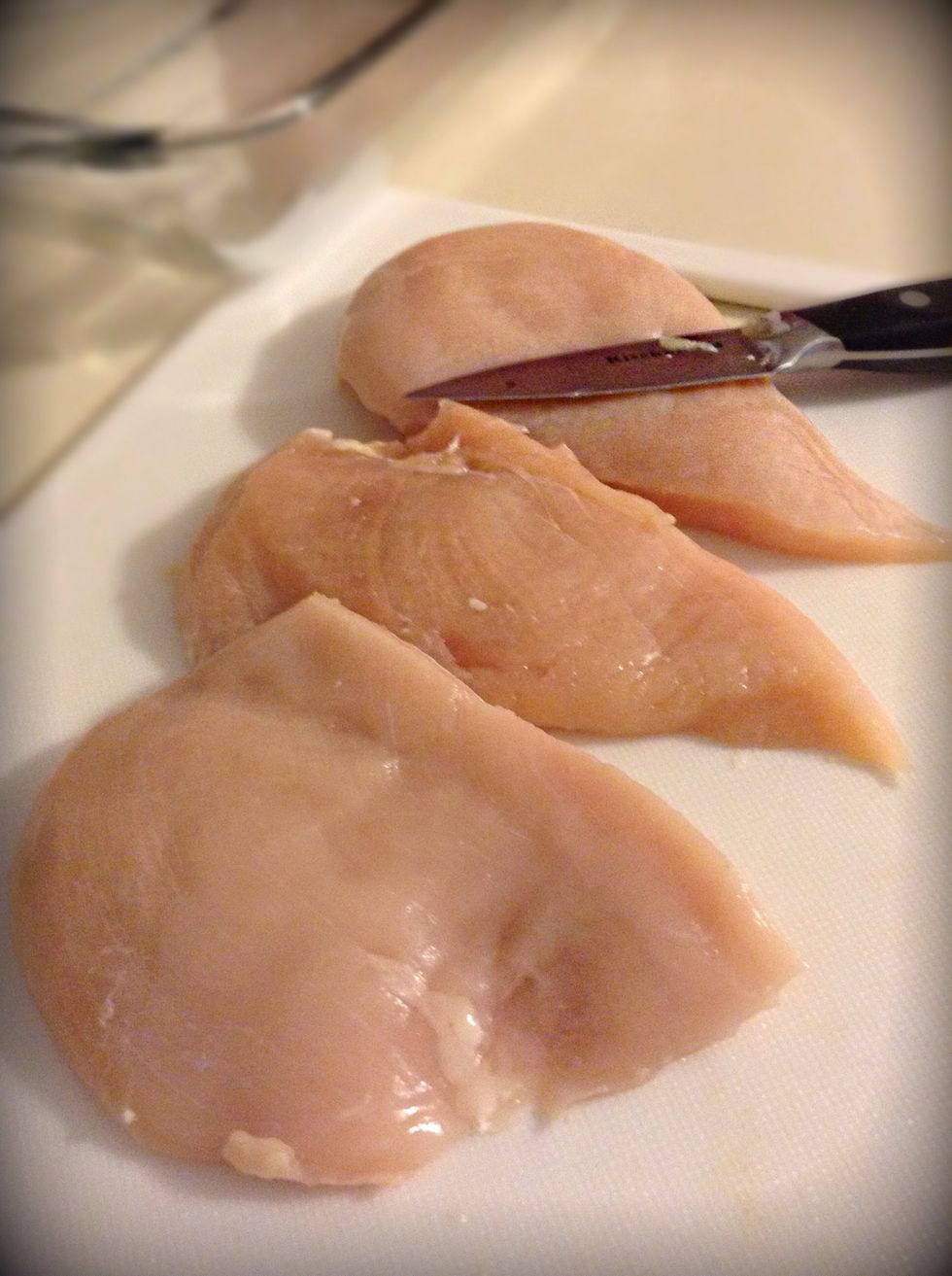 Hey everyone! So this chicken is one of my all time favourites! It's so simple!!! Lets get started first get your chicken breast out.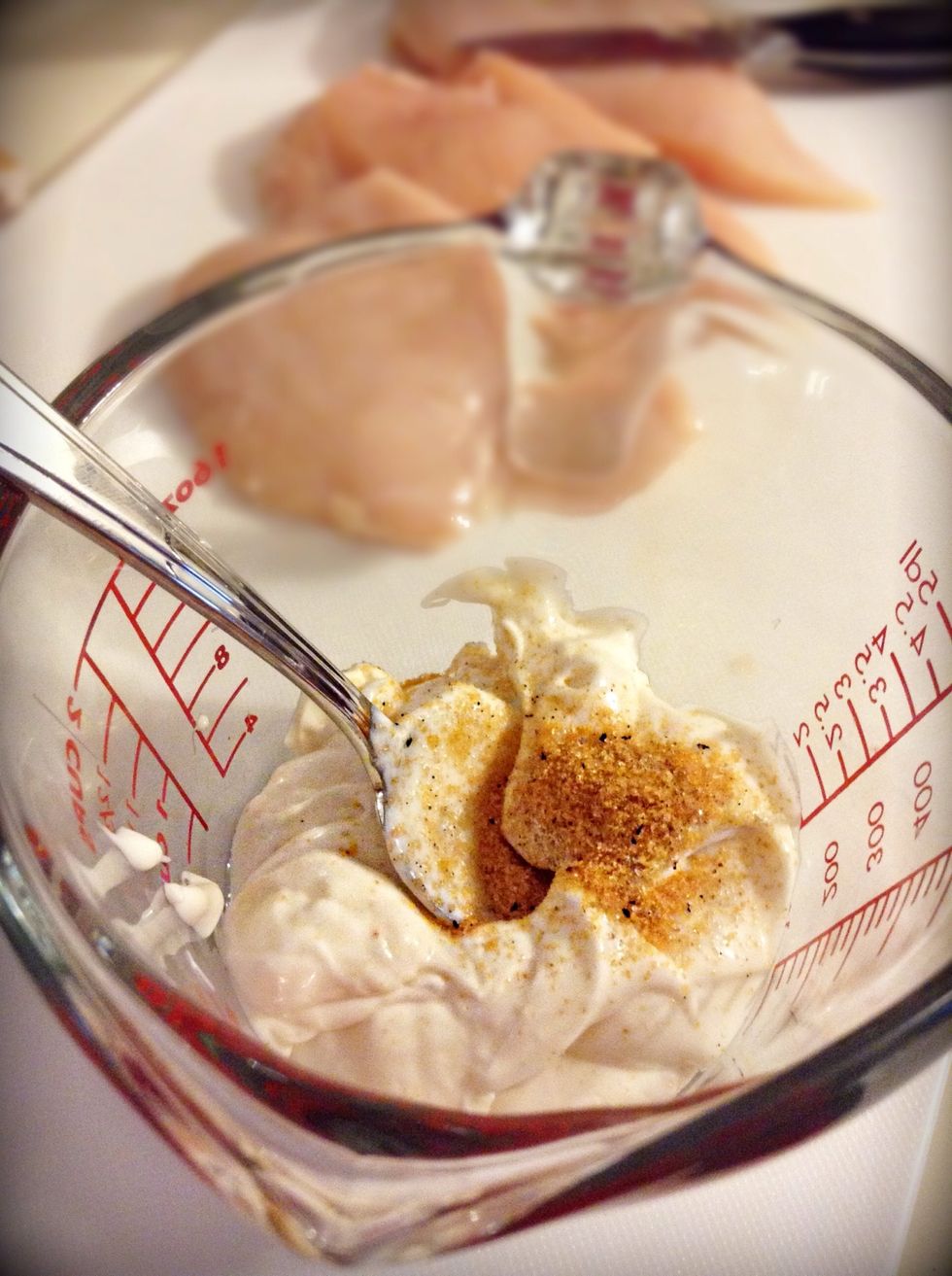 Then in a bowl mix in your mayonnaise and ALL of your seasonings. But don't put in your parmesan cheese and Italian bread crumbs.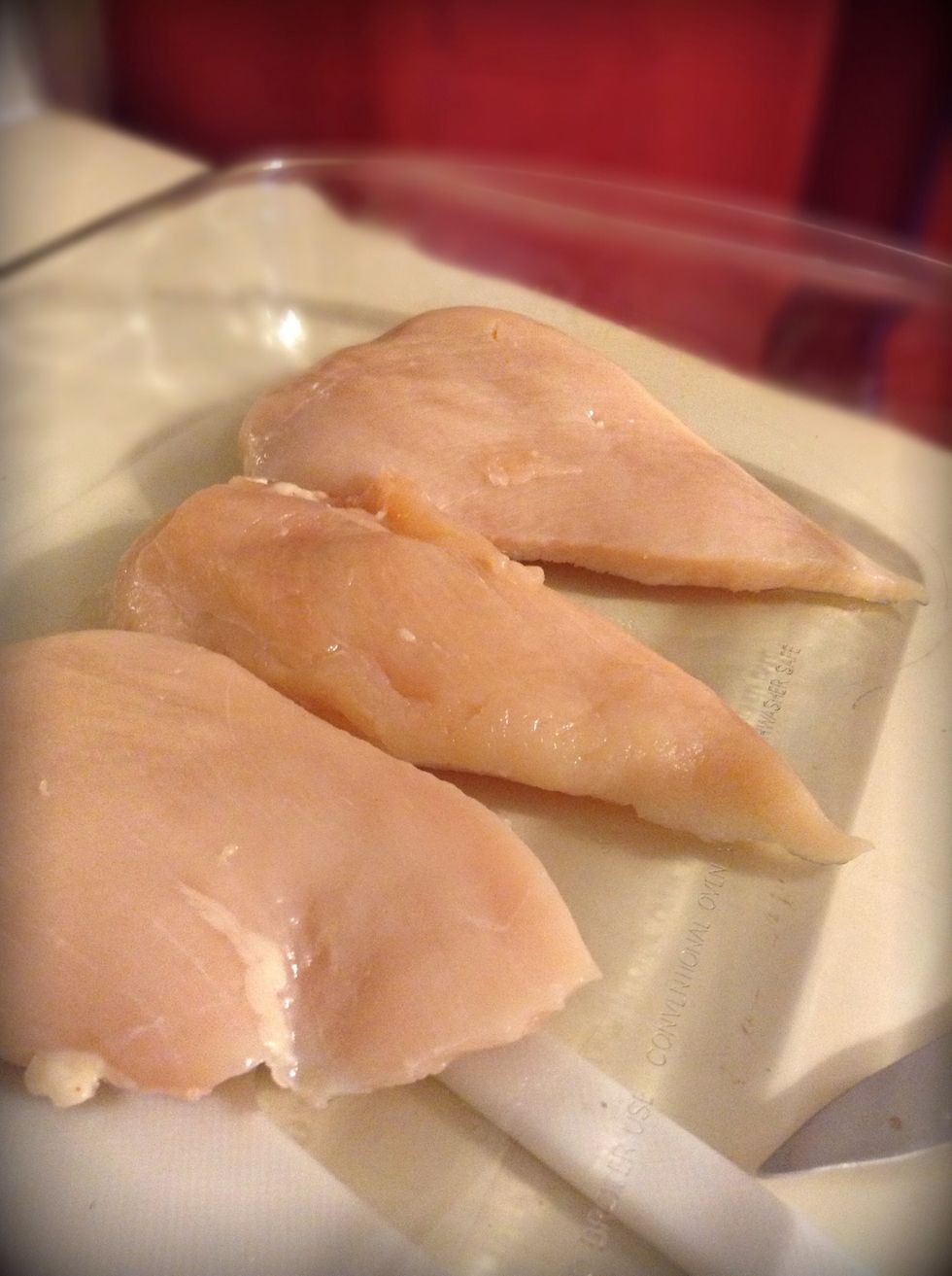 Lay your chicken breast into a 9X13 pan and preheat the oven to 425 :)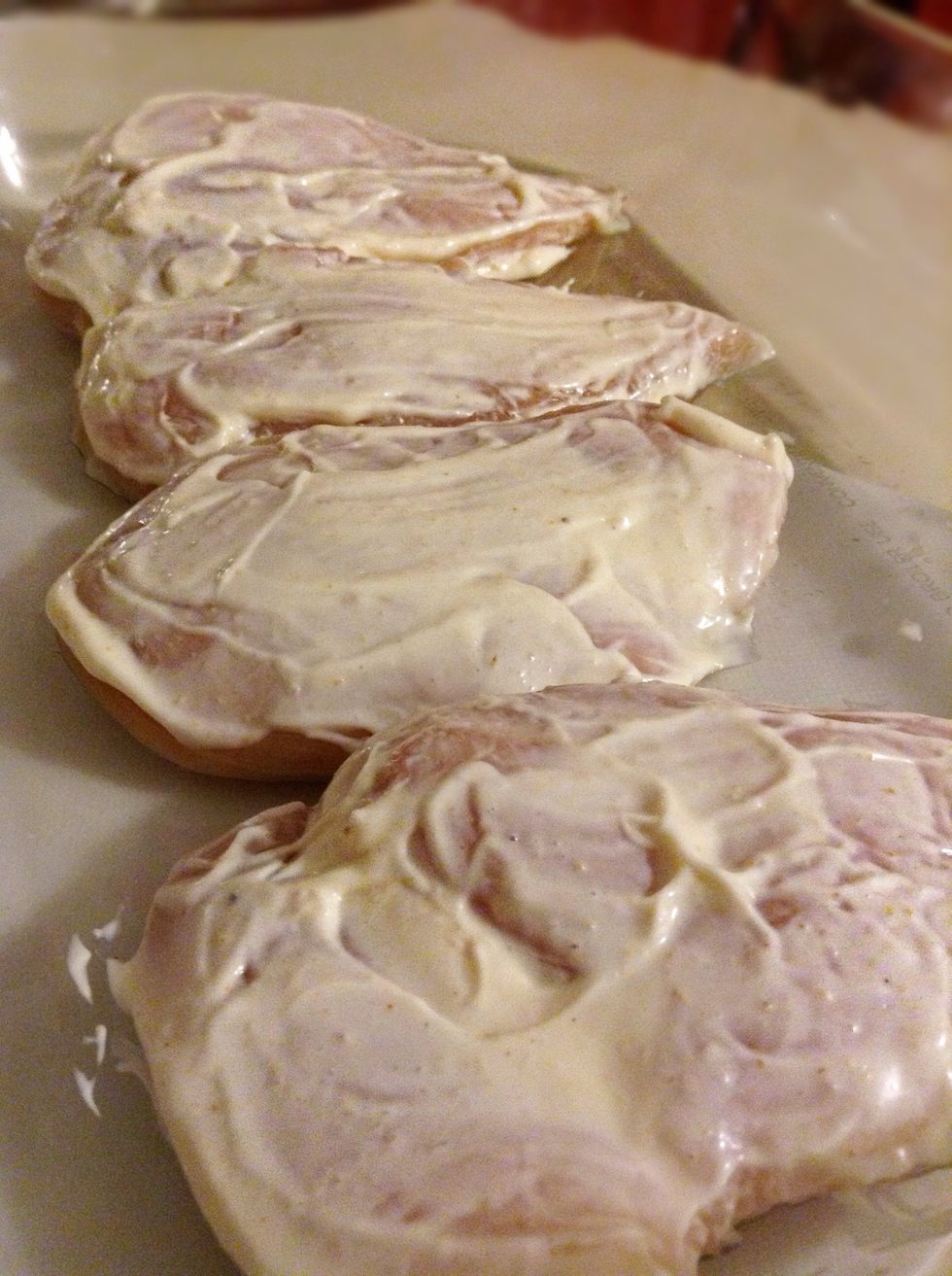 Lightly cover the tops of your chicken breast with the mayonnaise mixture. Don't forget the sides or else it might come out dry.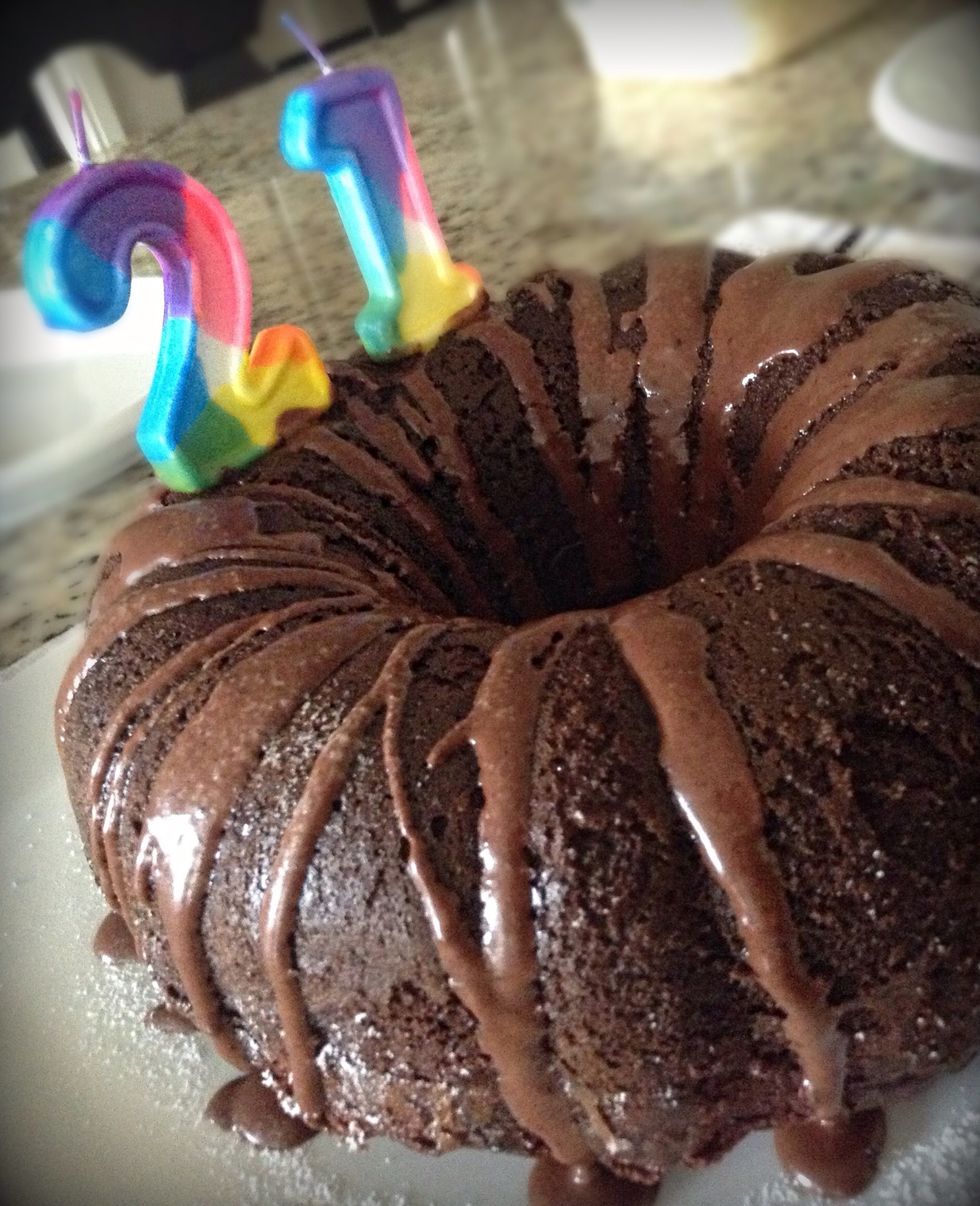 OH on a lovely side note check out what I made this weekend!! :) it was absolutely delicious! Before serving I added cherries right on top super yummy!!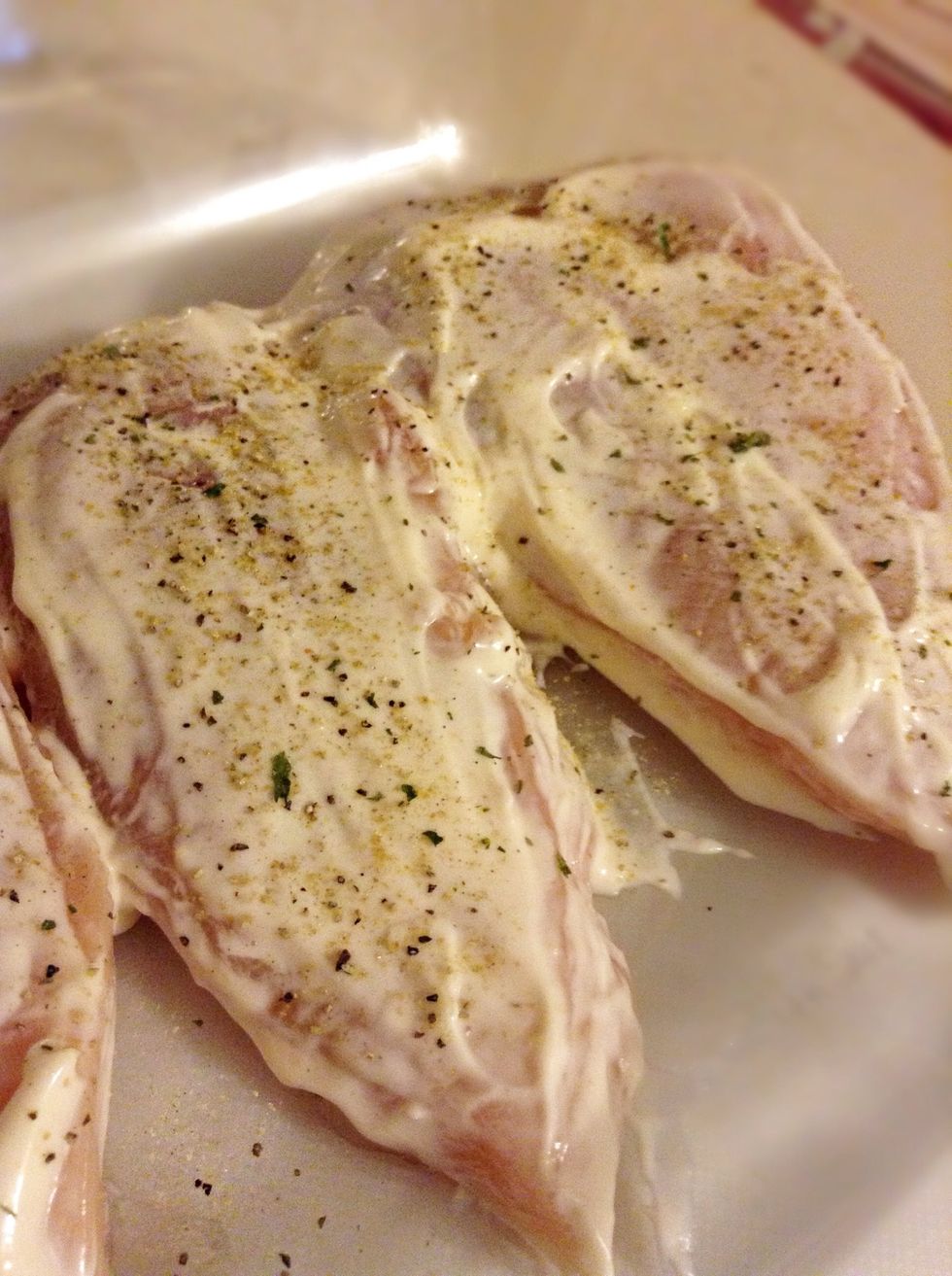 NOW this is optional, I add some of my own personal seasoning right on the chicken. I use just a season all spice from the brand Morton.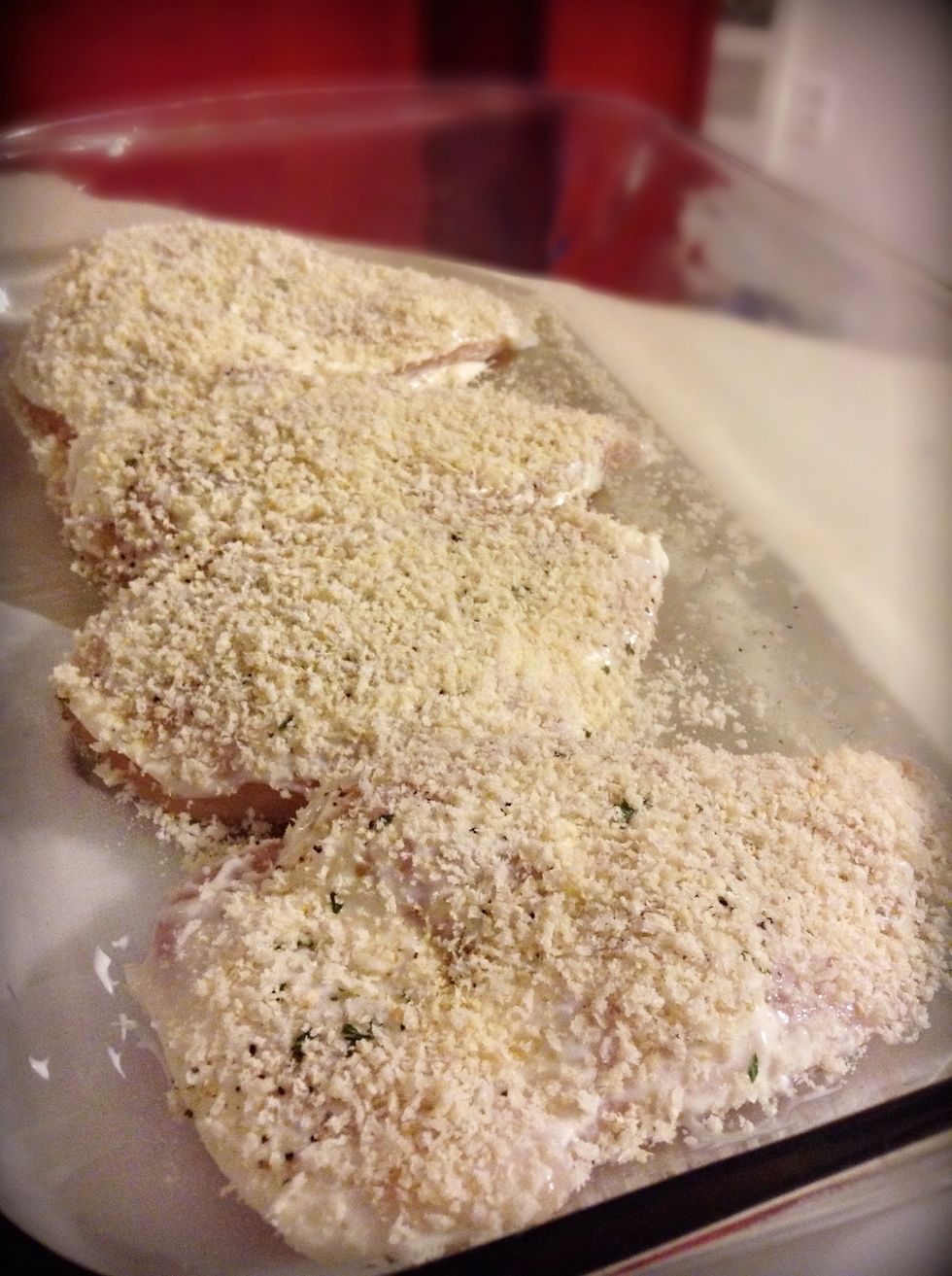 Then sprinkle on your bread crumbs try to make it as even as possible.
Then sprinkle on your parmesan cheese and place in the oven for 20 minutes or until fully cooked.
And you're done! This chicken will come out moist and nice and crispy right on top. It has a nice zing to it if you ask me. I really hope you enjoy this recipe thanks so much for viewing!
AND don't forget to click the little heart above! :) thanks so much everyone!! <3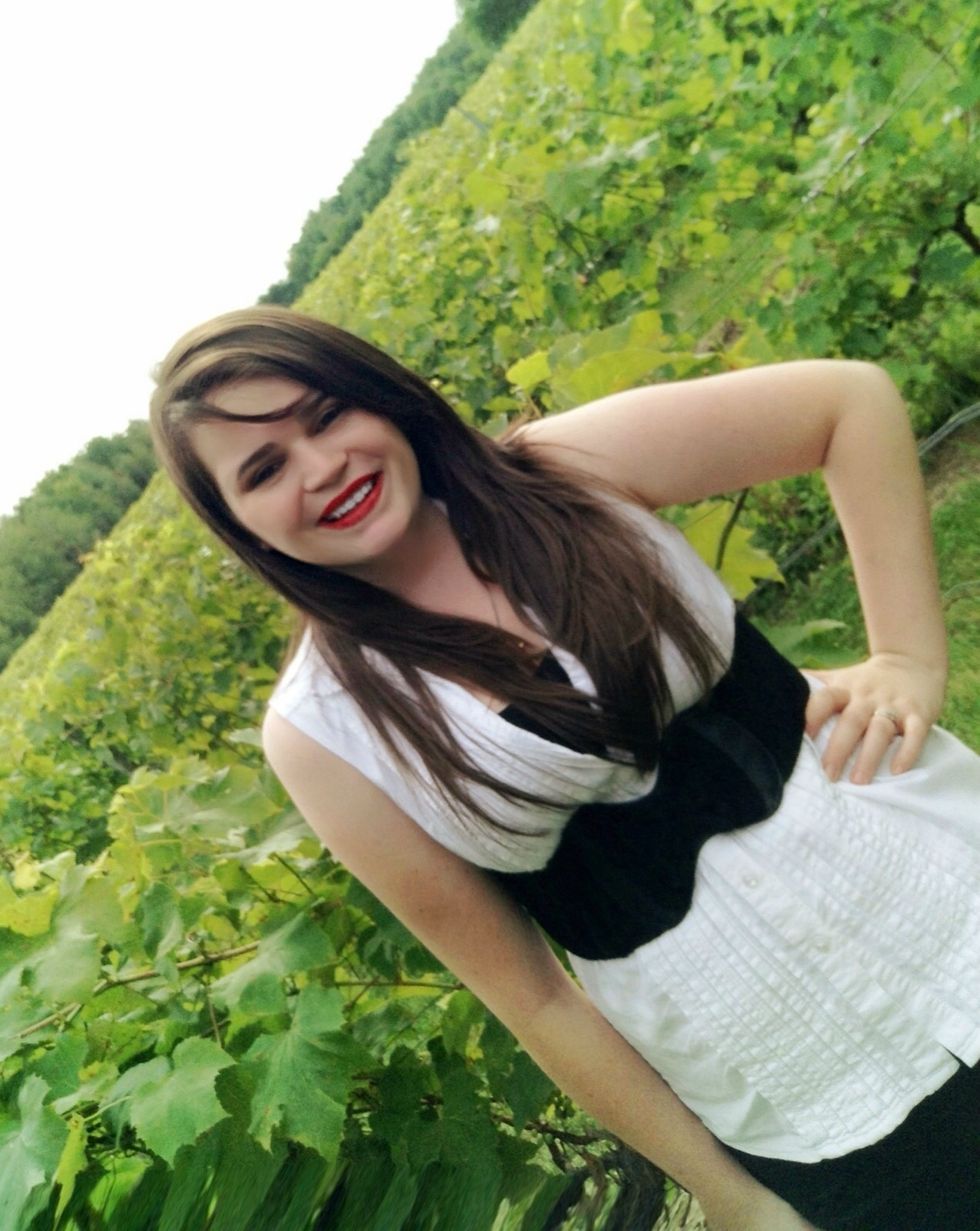 Please follow for more awesome guides!! Also if you have any ideas of what you might like to see me cook or bake just let me know!!! :)
4.0 Chicken breast
1/2c Mayonnaise
1/2c Italian bread crumbs
1/4c Shredded Parmesan Cheese
1/2tsp Garlic Powder
1/2tsp Seasoning Salt
1.0Tbsp Italian Seasoning