The ingredients are for two tarts. Therecipe is 4 parts. The crust. The frangipan (almond paste), the apples and The topping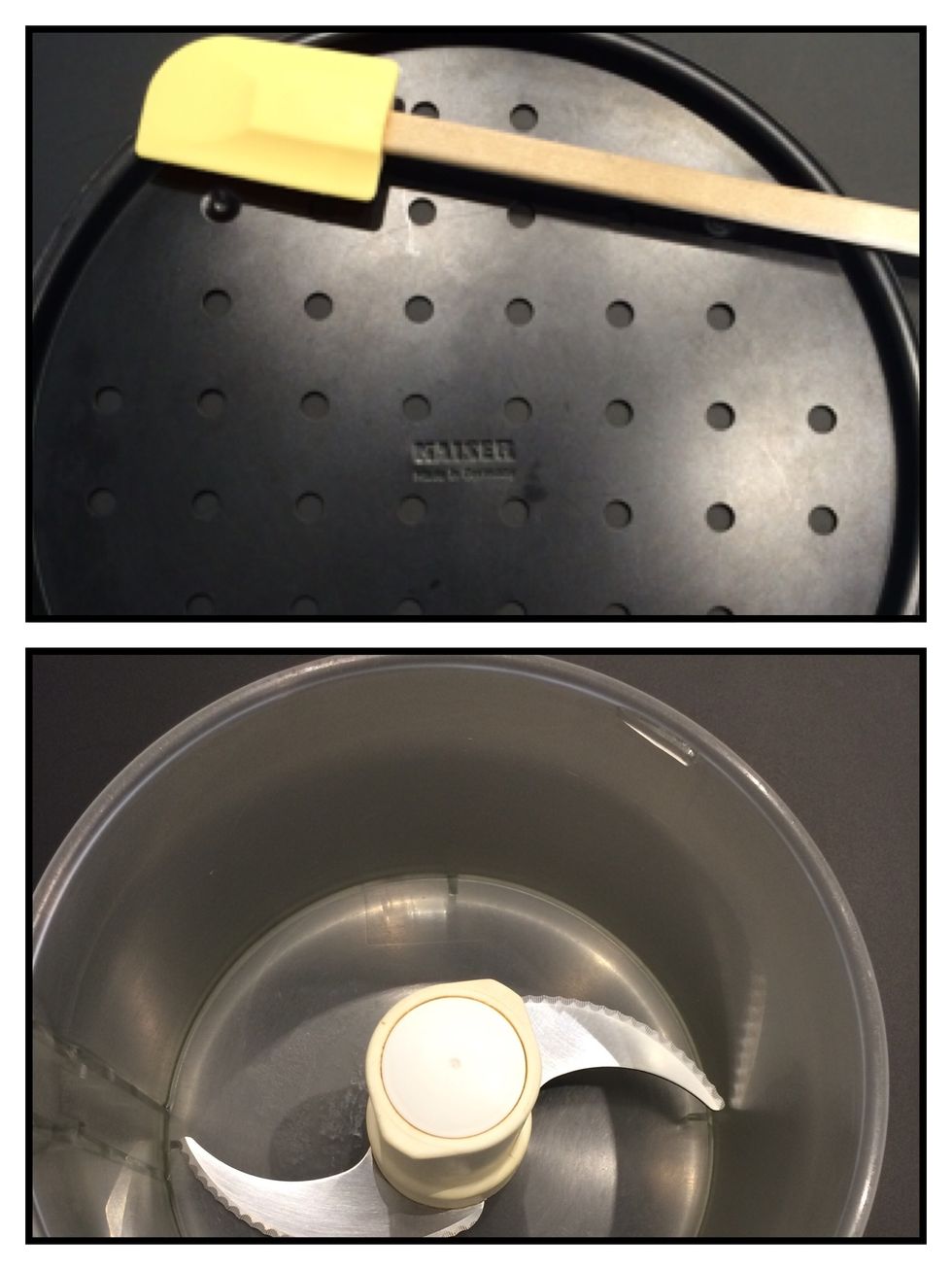 You need a baking sheet and a food processor (if u have one) otherwise u can use your hands. A rubber spatula will b helpful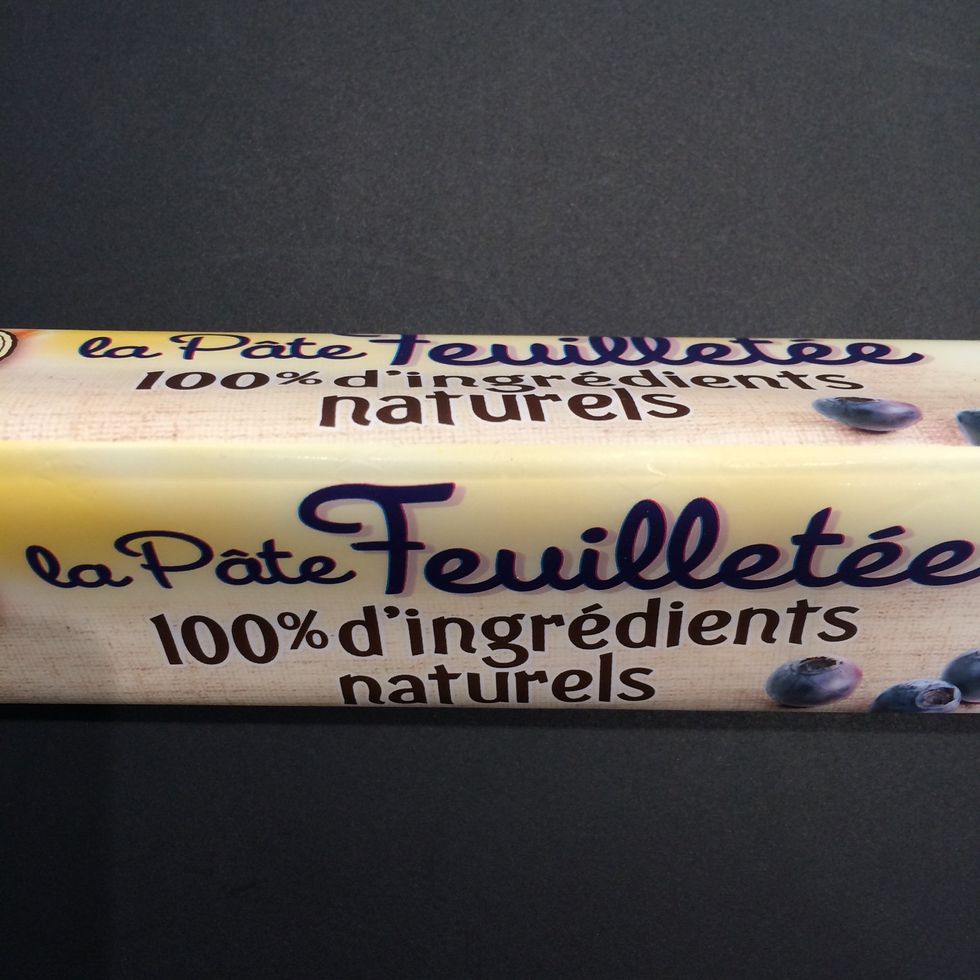 I am using a bought pate feuillete. U can use a classic tart crust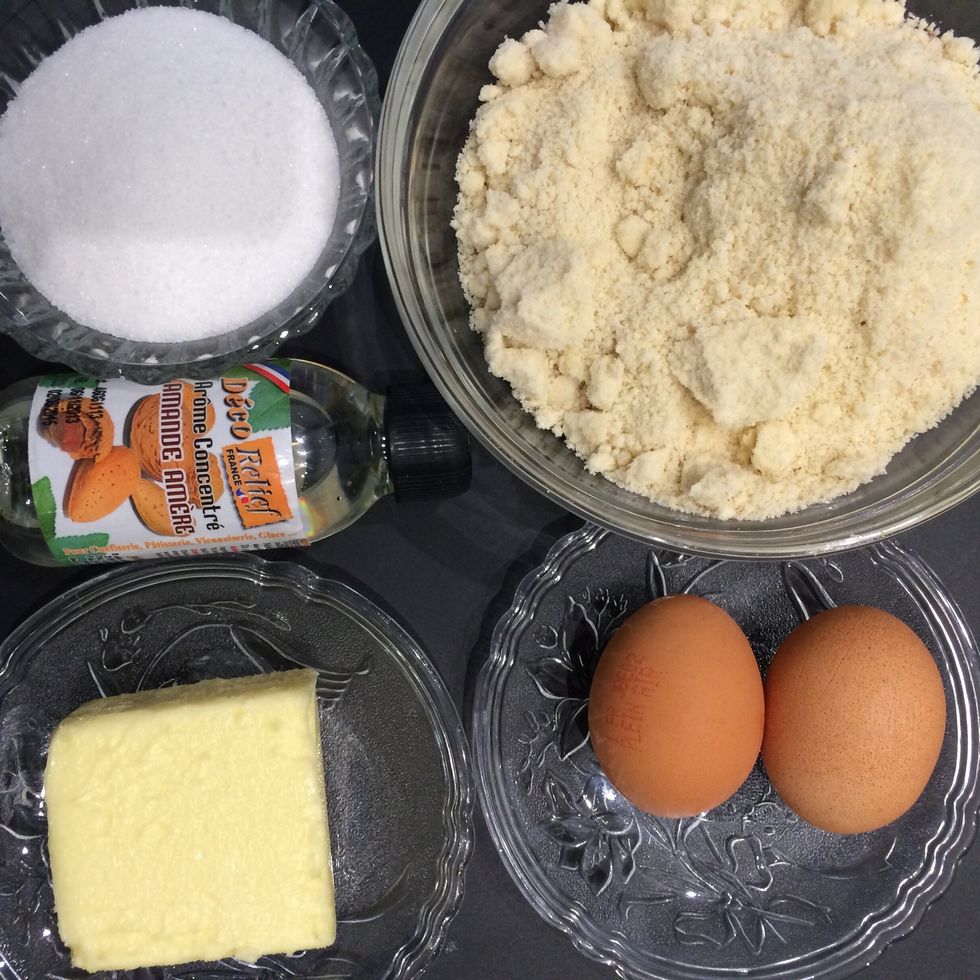 The frangipane ingredients. Almond meal 250 g, 150 g soft butter, 150 g sugar, 2 medium eggs=100 g, ...1 drop of almond extract... It is very strong. You could do without it.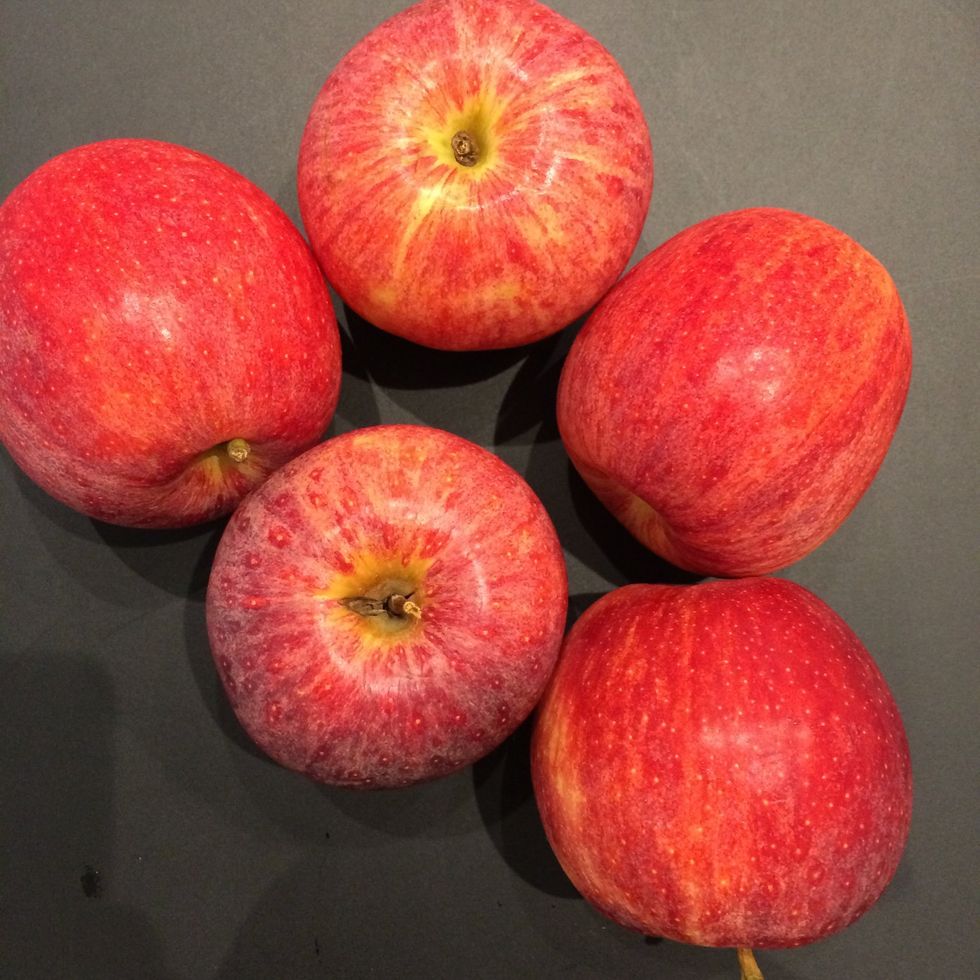 You need 5 apples or more. Depends on the size of the crust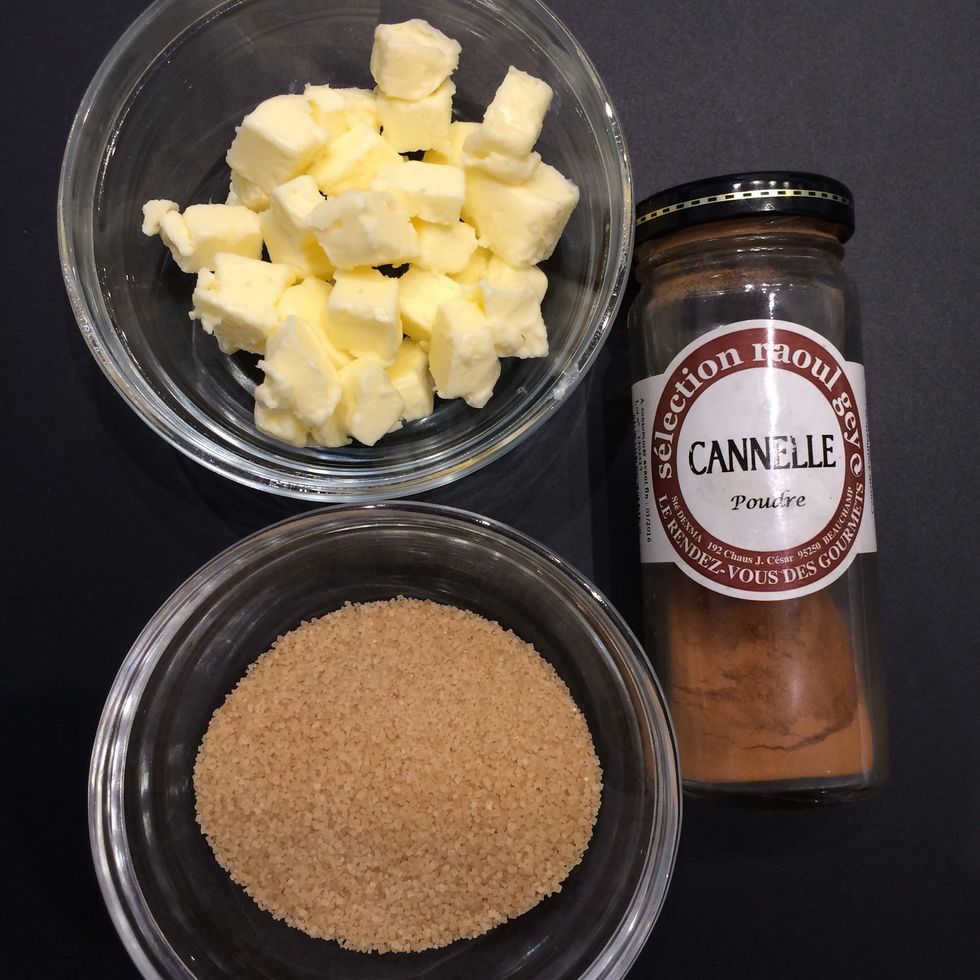 These are the ingredients for the topping before baking. Butter 40g, brown sugar 40g, and cinamom
Put on the oven 180 centigrades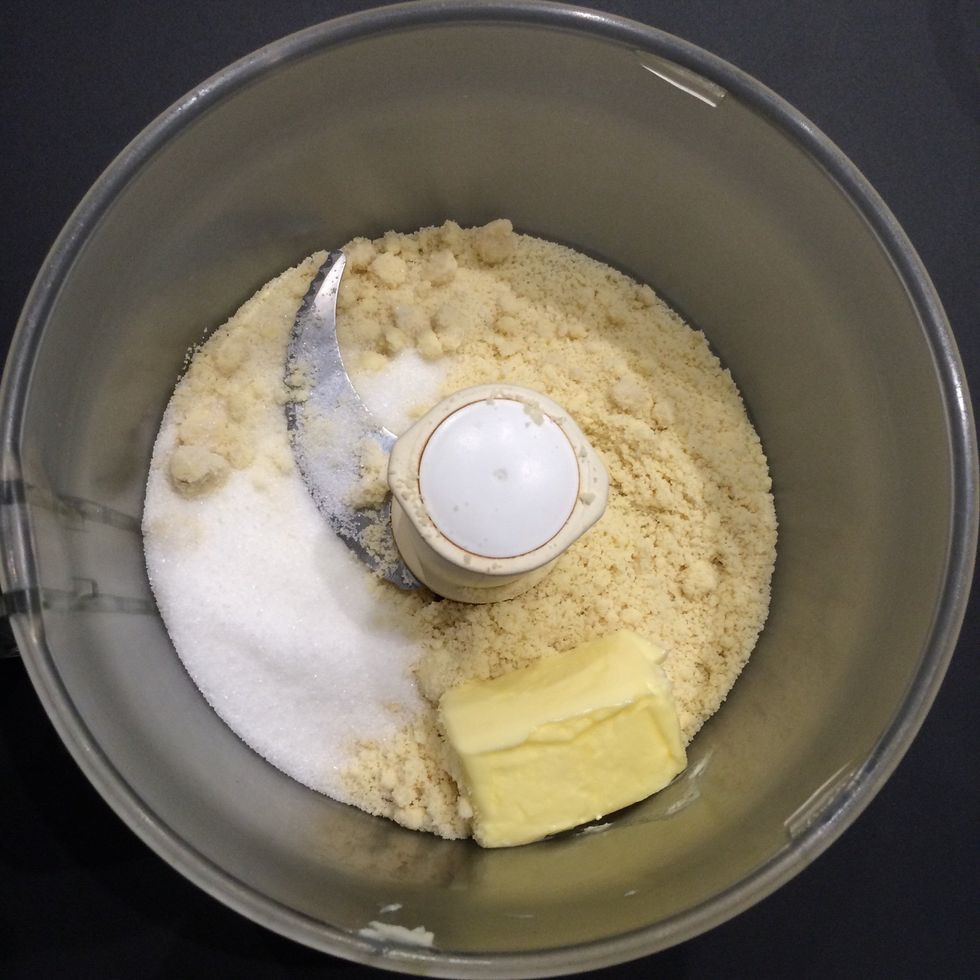 Make the almond paste. In a food processor, put the almond meal, the sugar and the butter.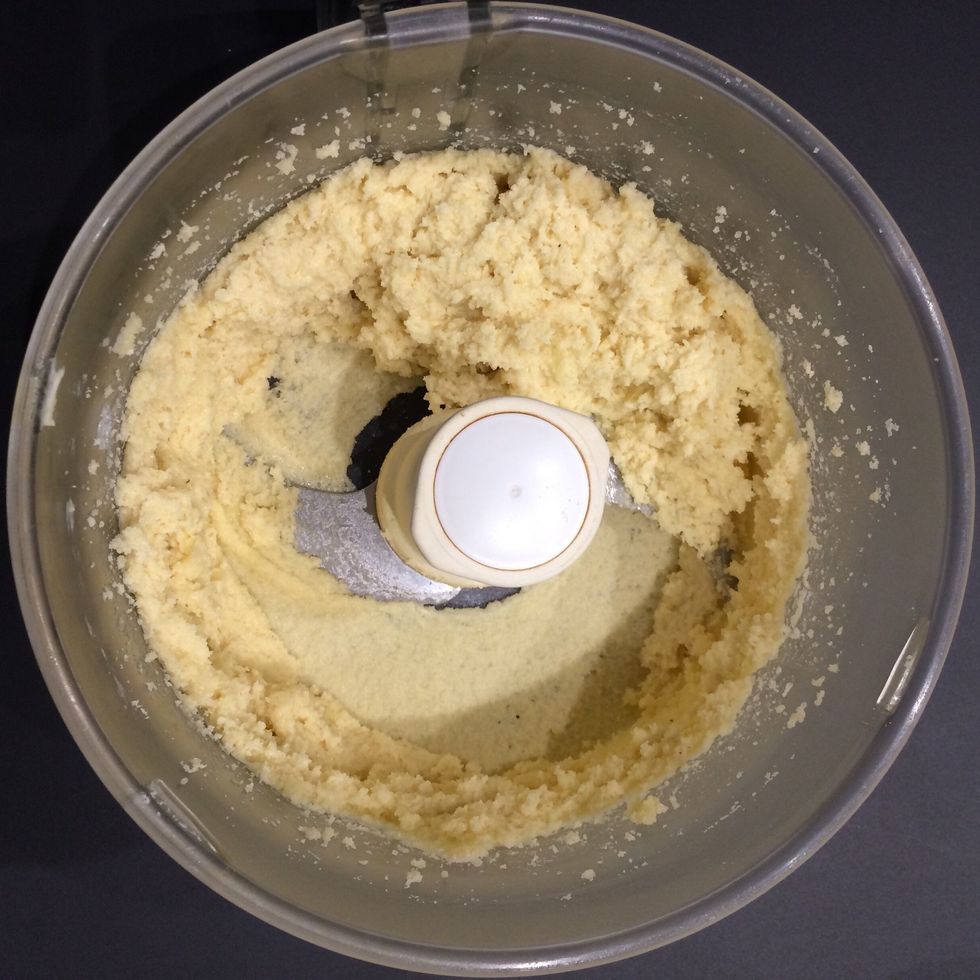 Few pulses
Add the eggs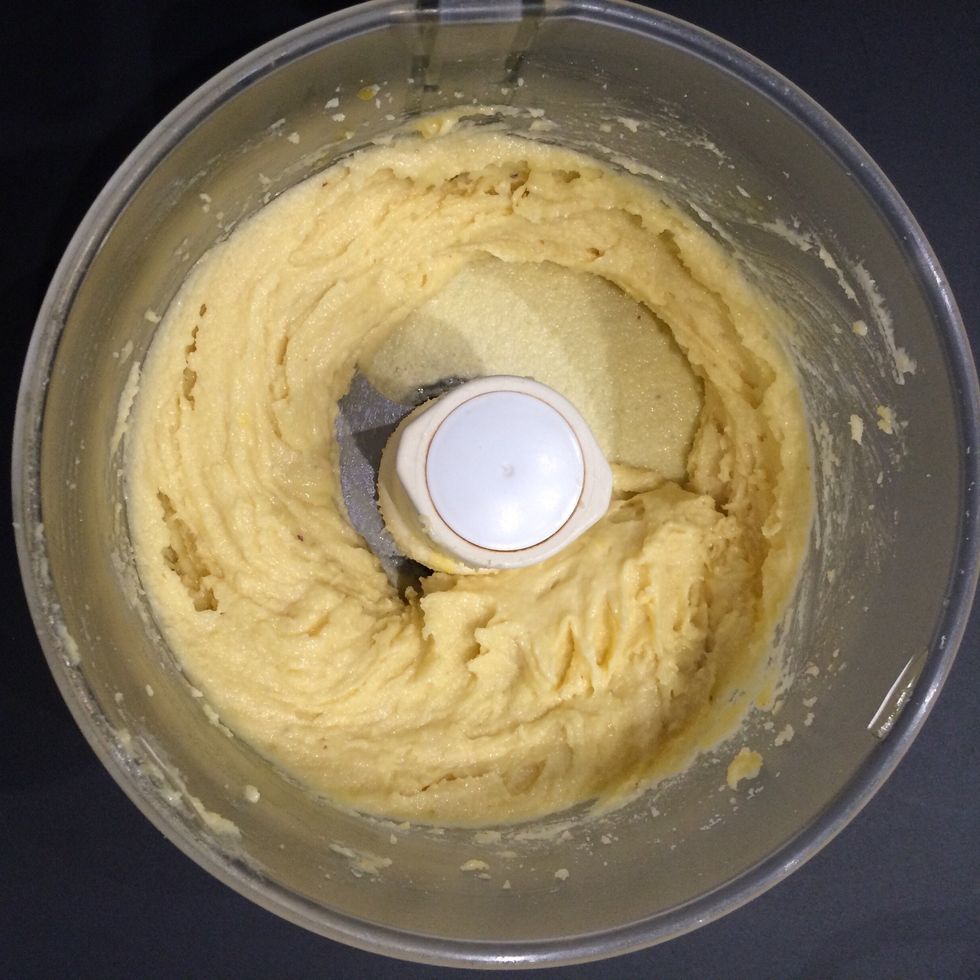 You get sort of a spreadable batter.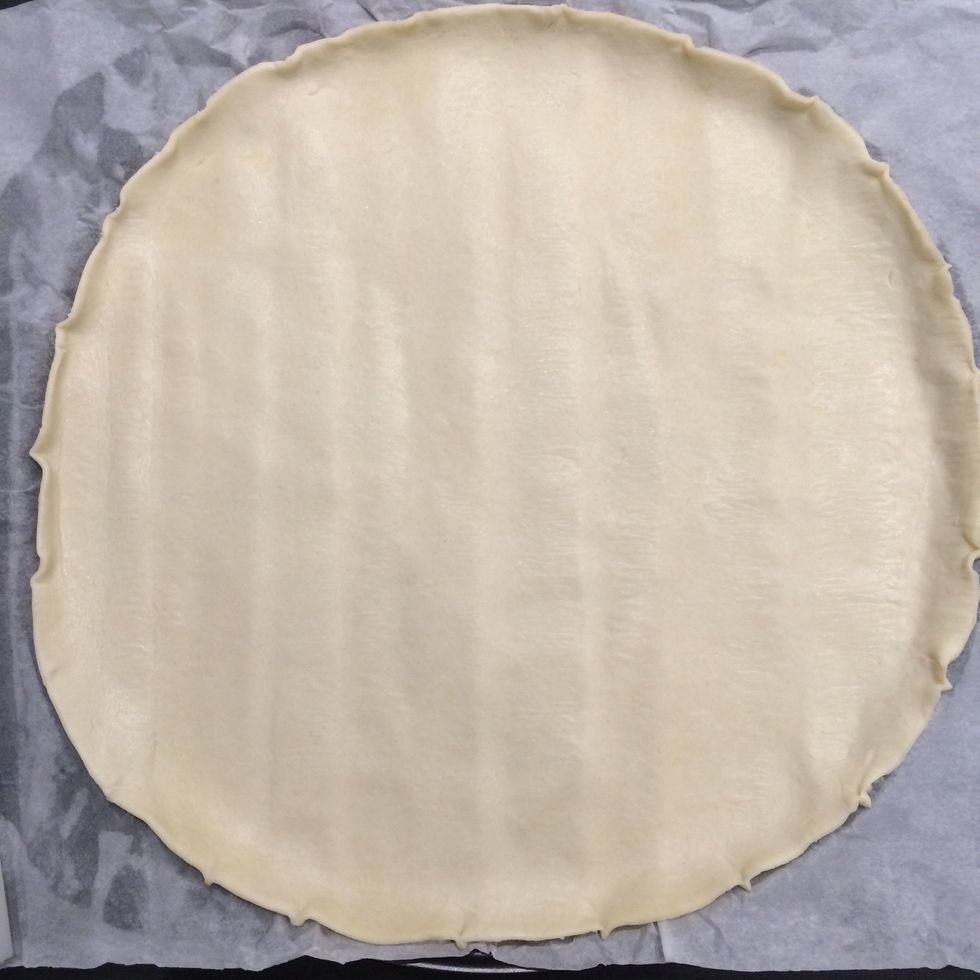 Put the prepared crust on a baking tray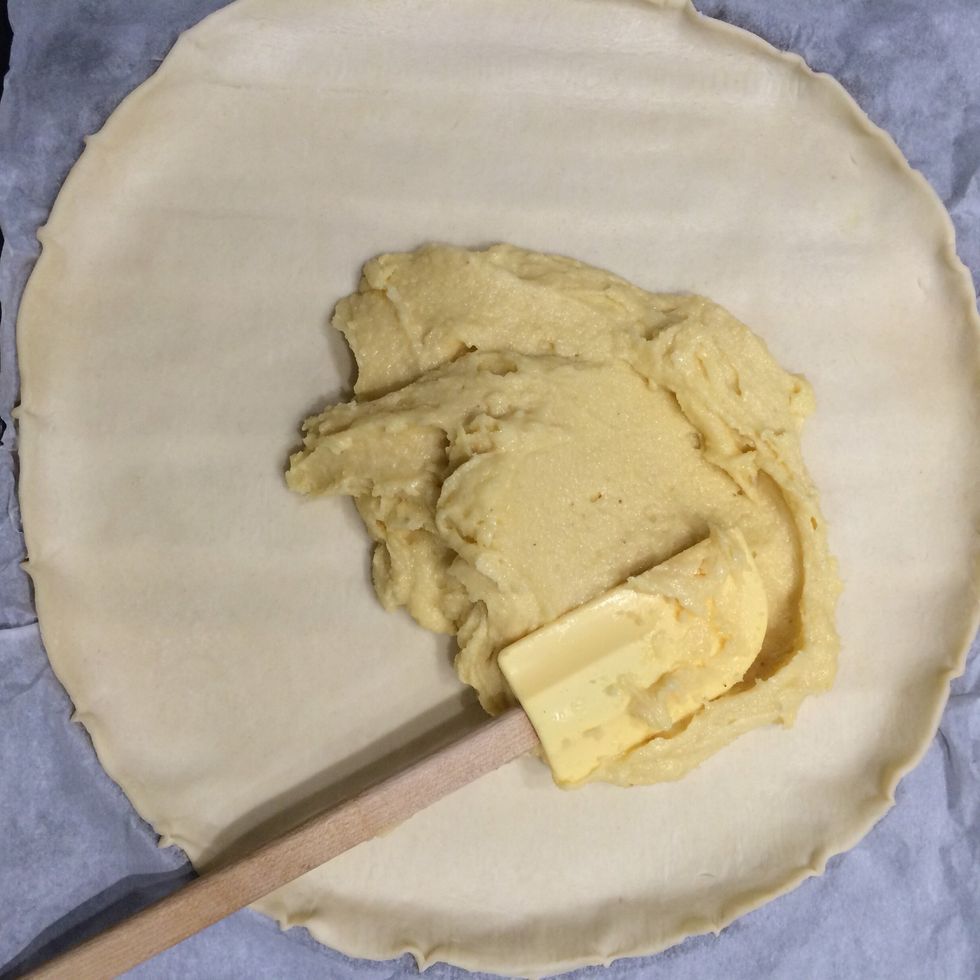 Spread the almond paste
The crust is ready with the almond paste 'frangipan'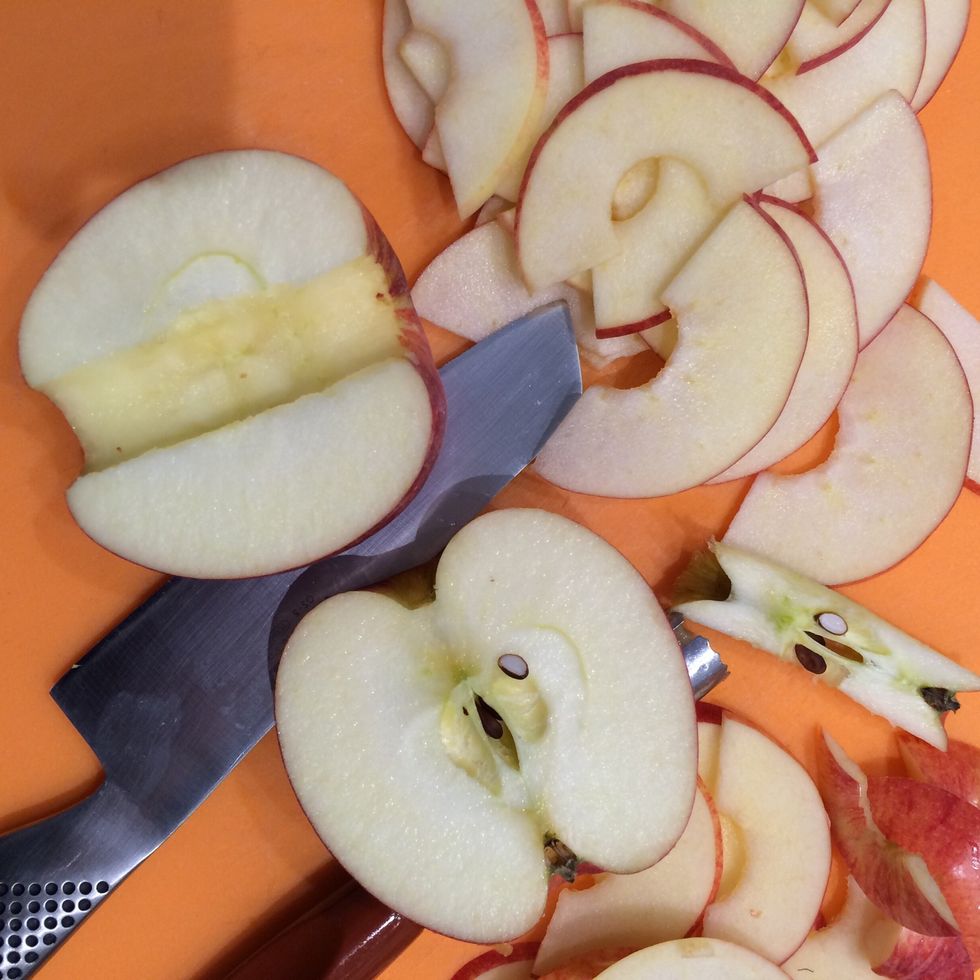 Prepare the apples. I don't peel the apples. They are organic.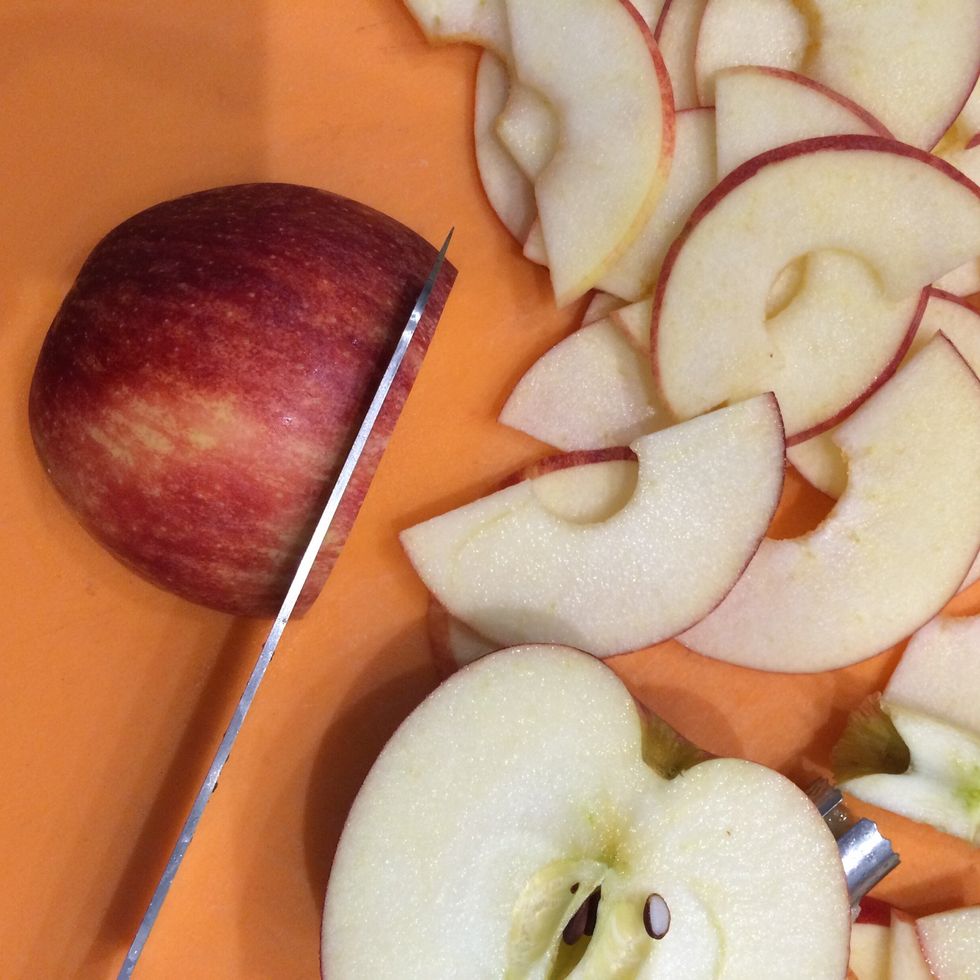 Cut in thin slices like above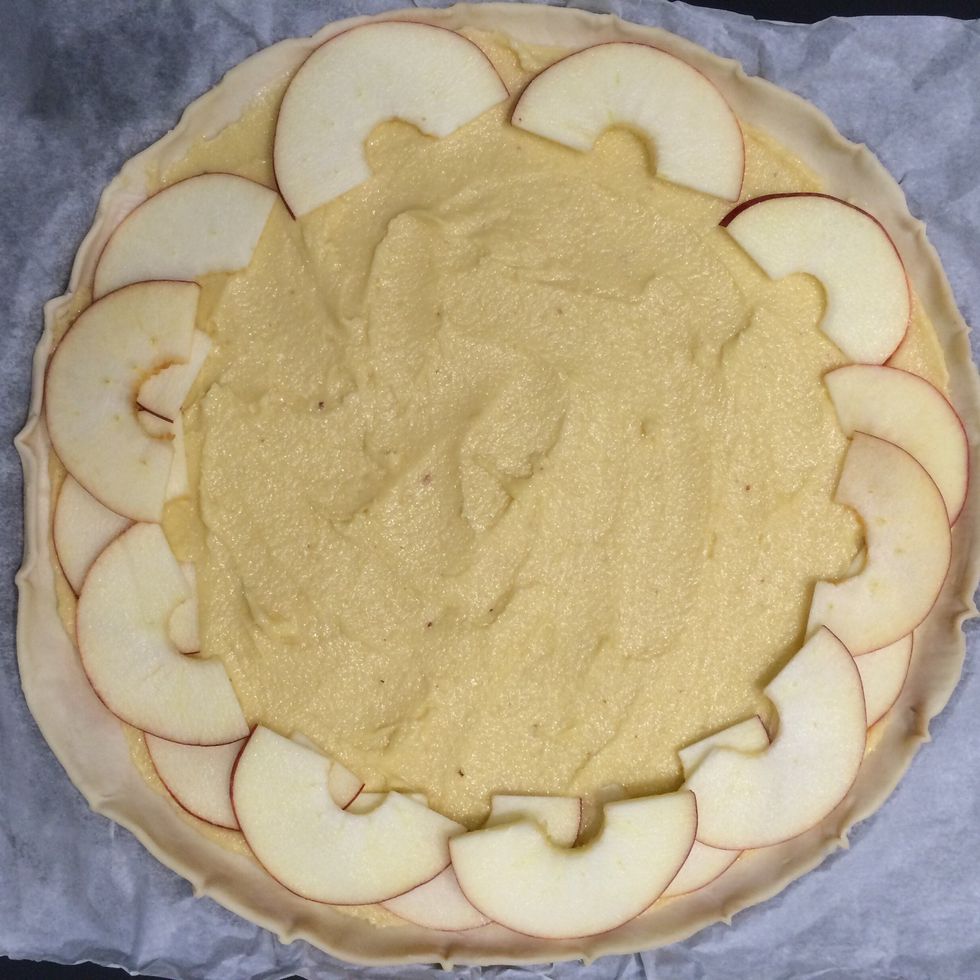 Start putting the apples over the almond paste.
Voilà ready for the last step before baking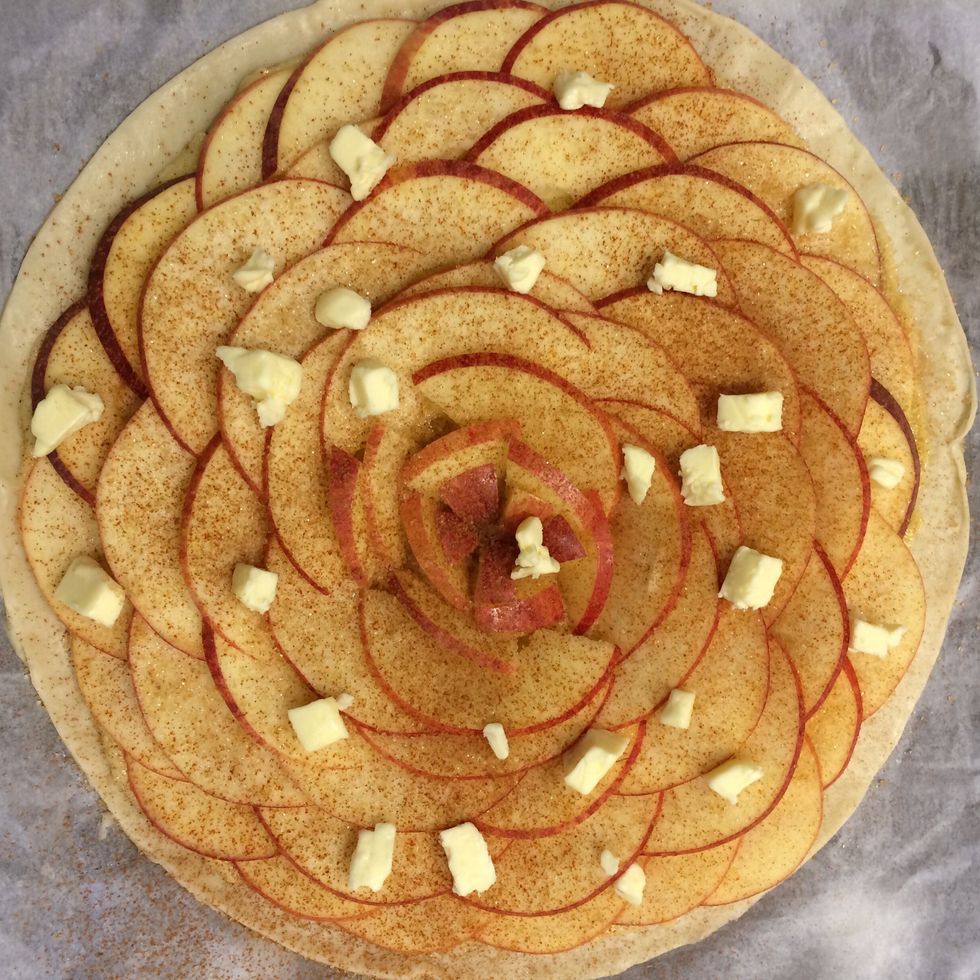 Sprinkle brown sugar, dust with cinnamon and distribute butter cubes. Bake at 180 C 45 mins
2.0 Crust (bought)
5.0 Apples
For the frangipan
250.0g Almond meal
125.0g Butter
124.0g Sugar
2.0 Eggs medium ((110g)
1.0 Drop of Almond extract
For the topping
40.0g Butter cubed
40.0g Sugar
1.0tsp Cinnamon or more