I made this for a foods presentation. I found it out of my mom's one cookbook. I didn't use actual Oreos for this...but it will all be the same. :P
19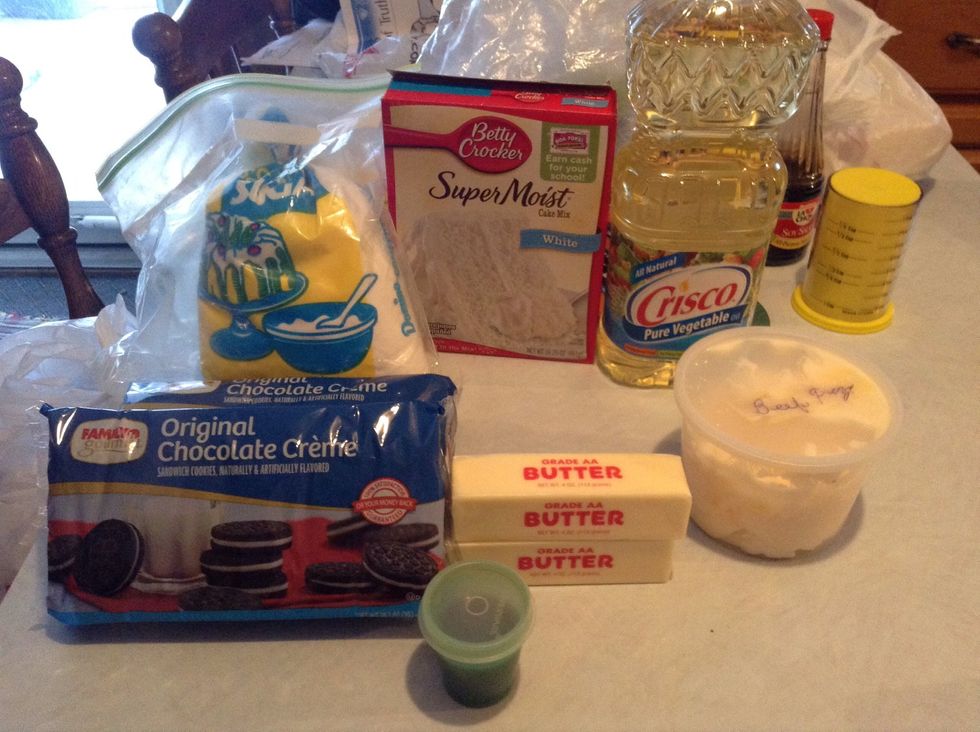 All the supplies some of the stuff such as the flavoring and crisco is in a different container because I got the stuff from my gram...to view what is needed pull up the supplies tab. :)
Preheat oven to 350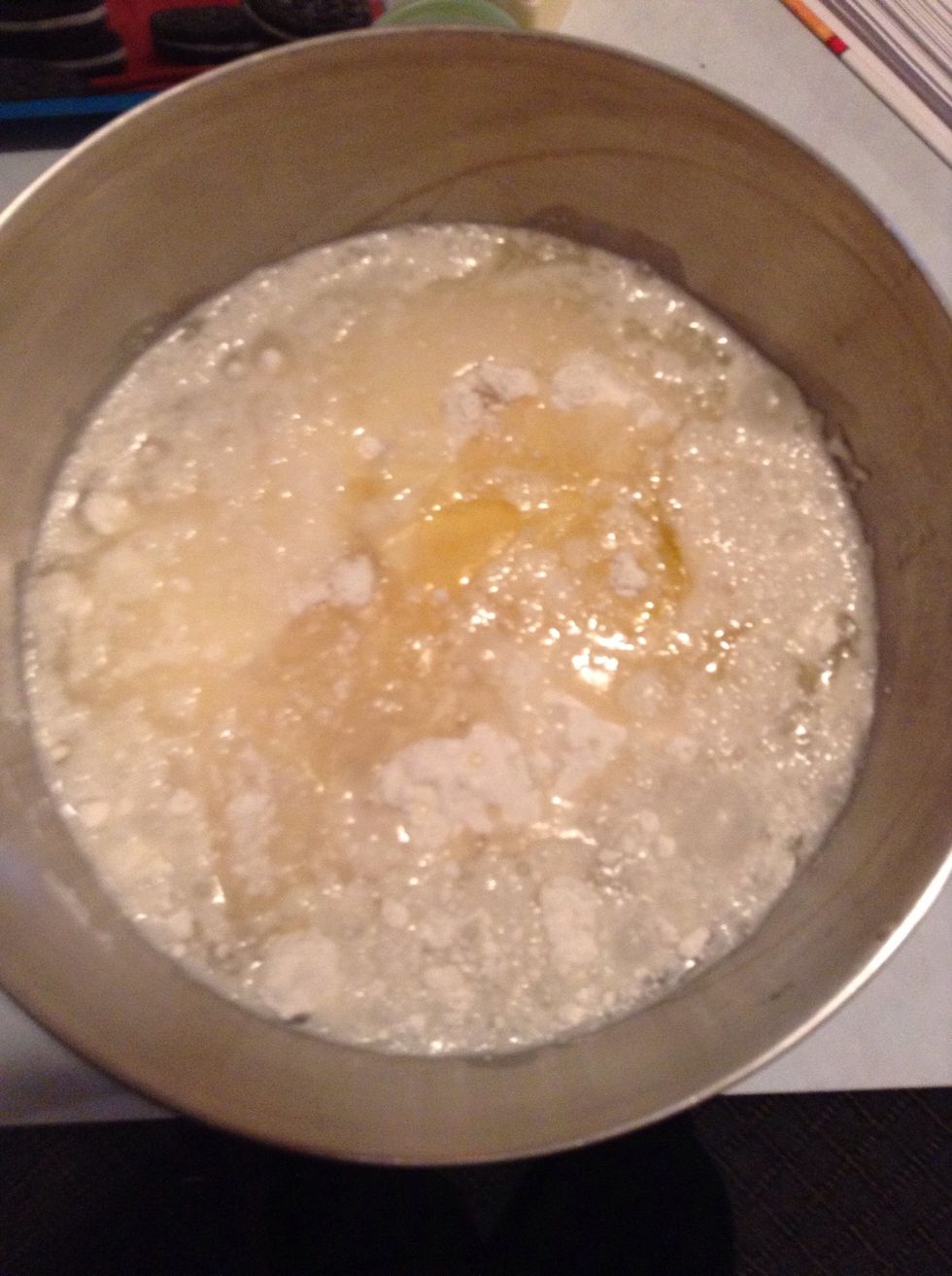 Combined all that's instructed on the cake box.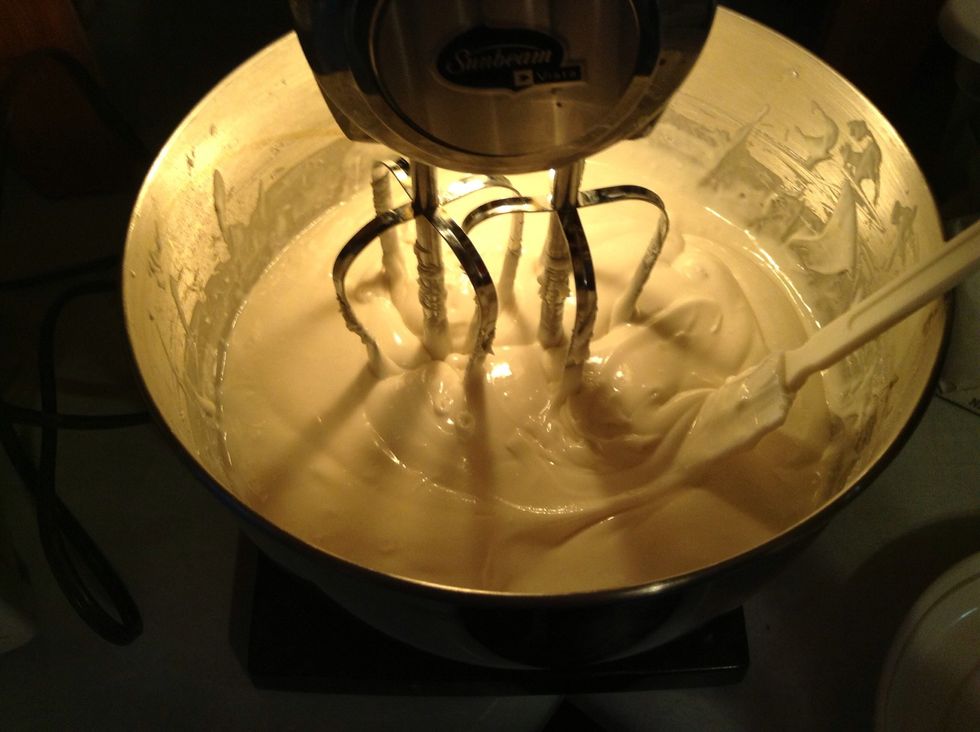 Mix it till it is nice and creamy.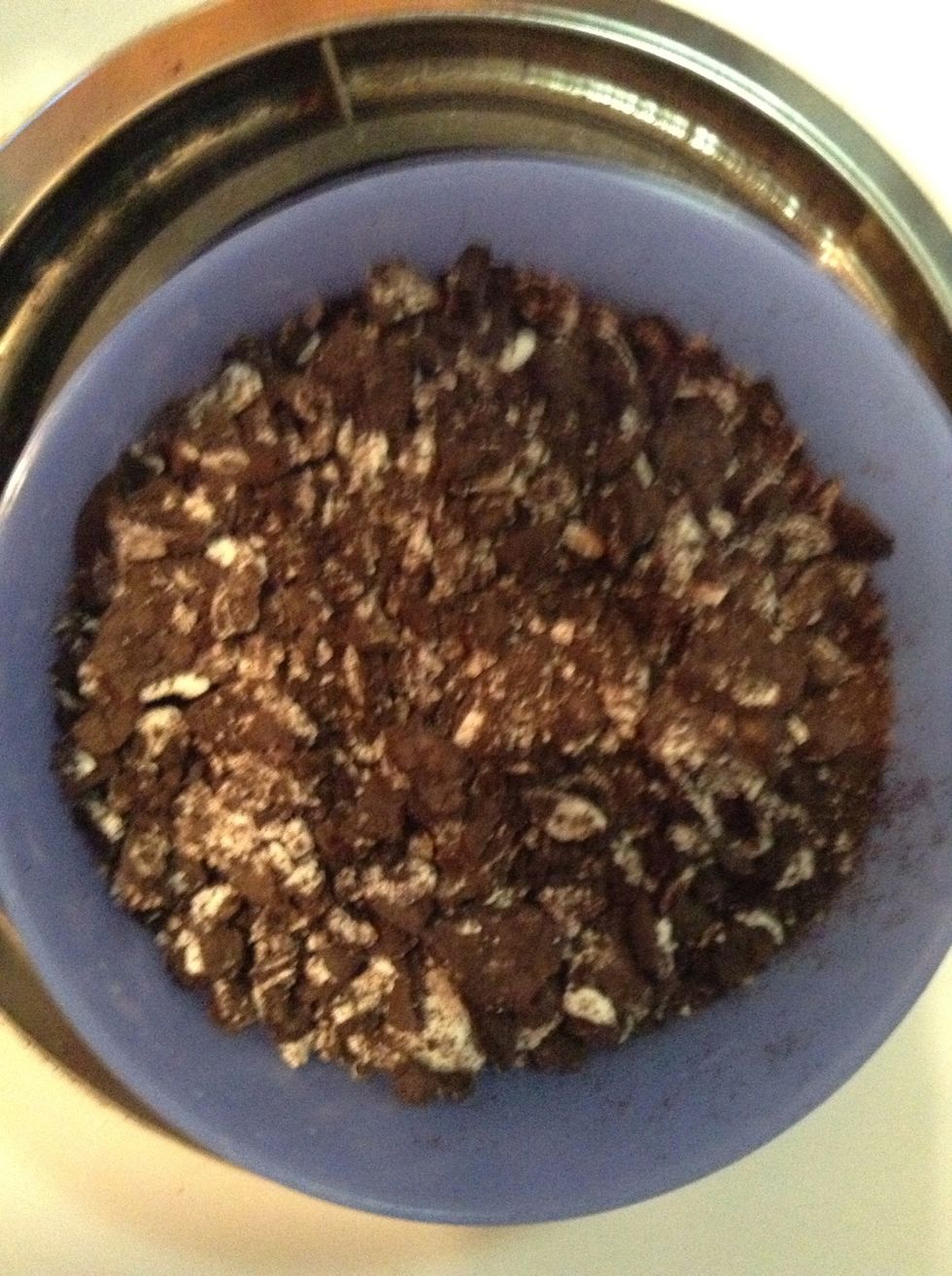 The bowl of crushed Oreos.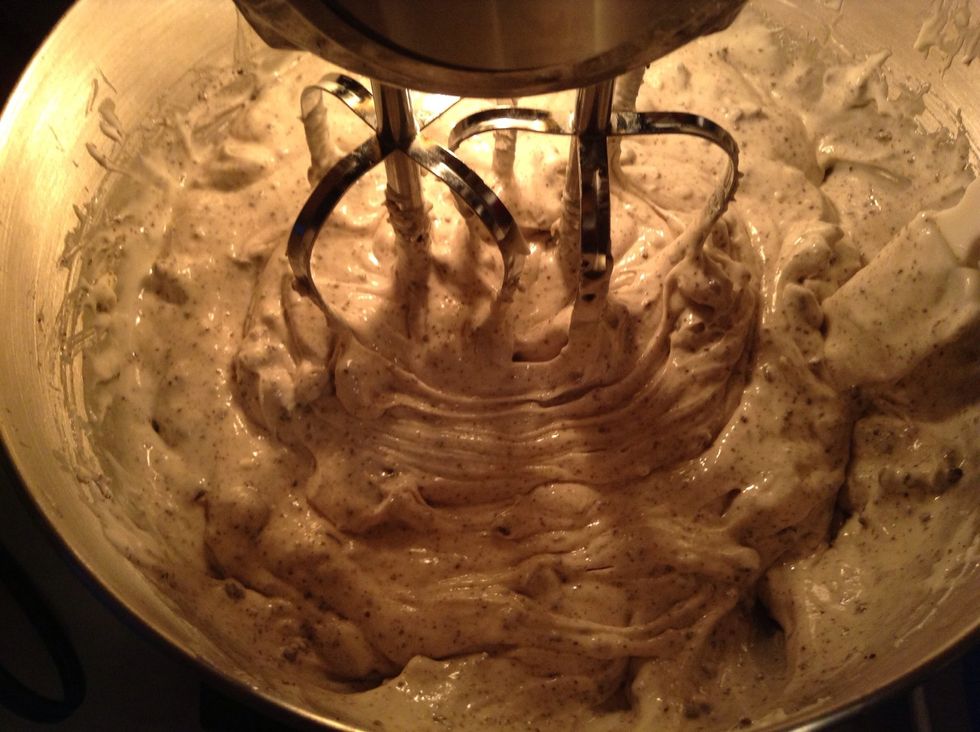 Add them Oreos to the cake mix. It should look like this at the end.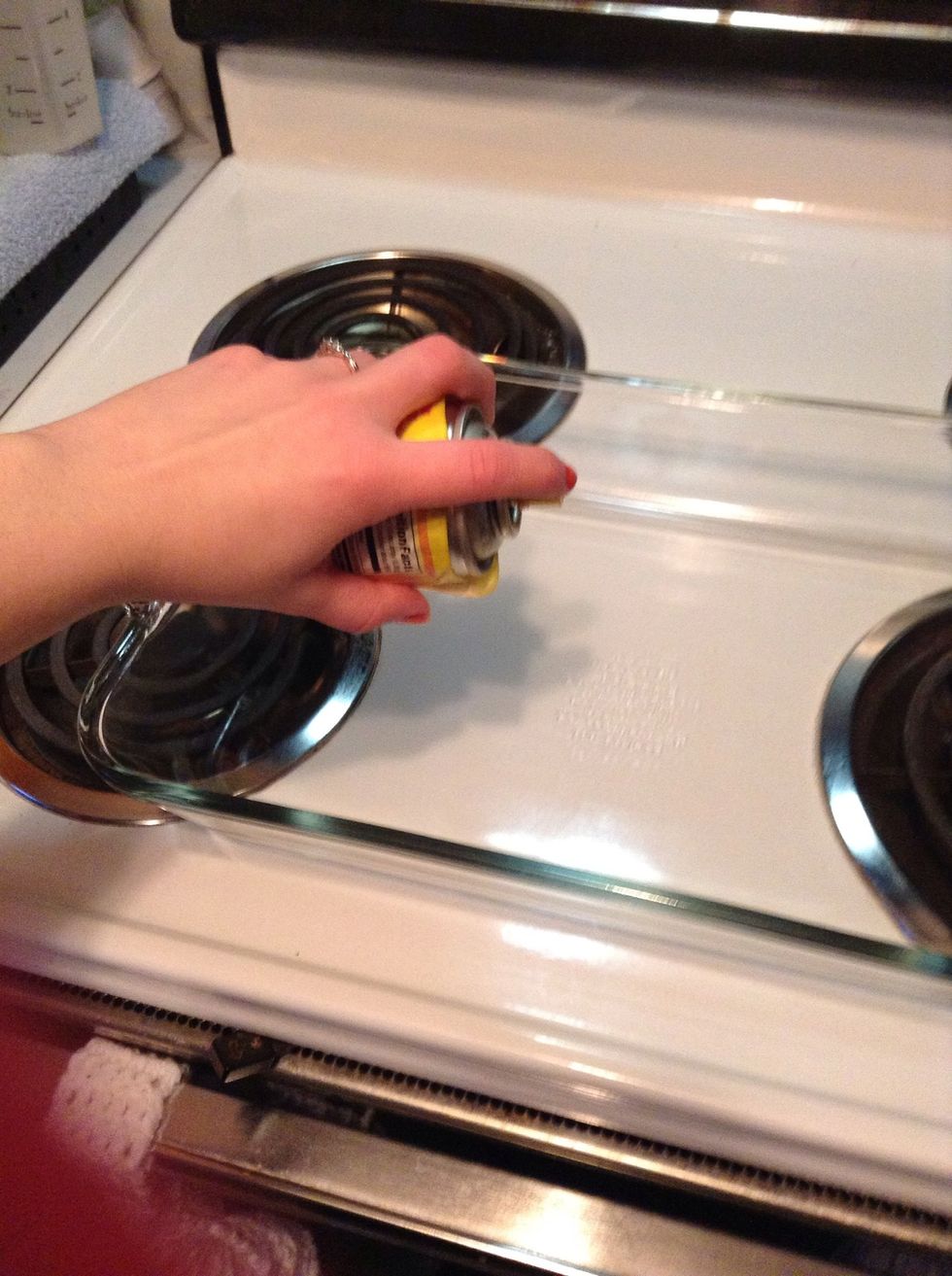 Make sure you spray the pan too. :) I used Pam for that.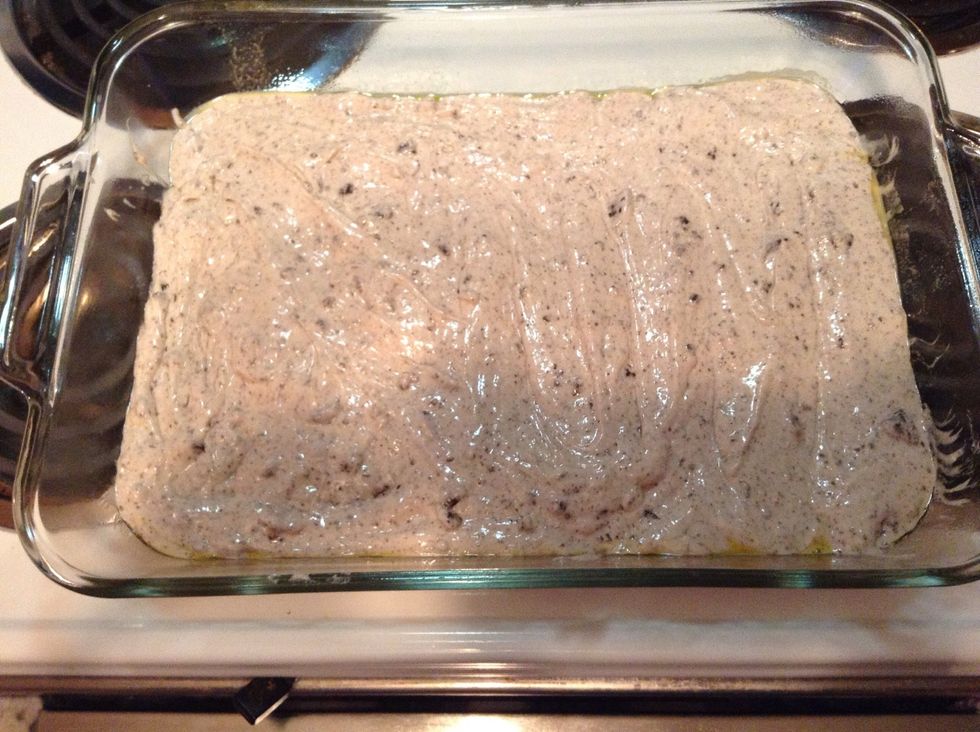 Add the cake mix to the cake pan. You can also do two circular pans if you wish. I needed this for foods class.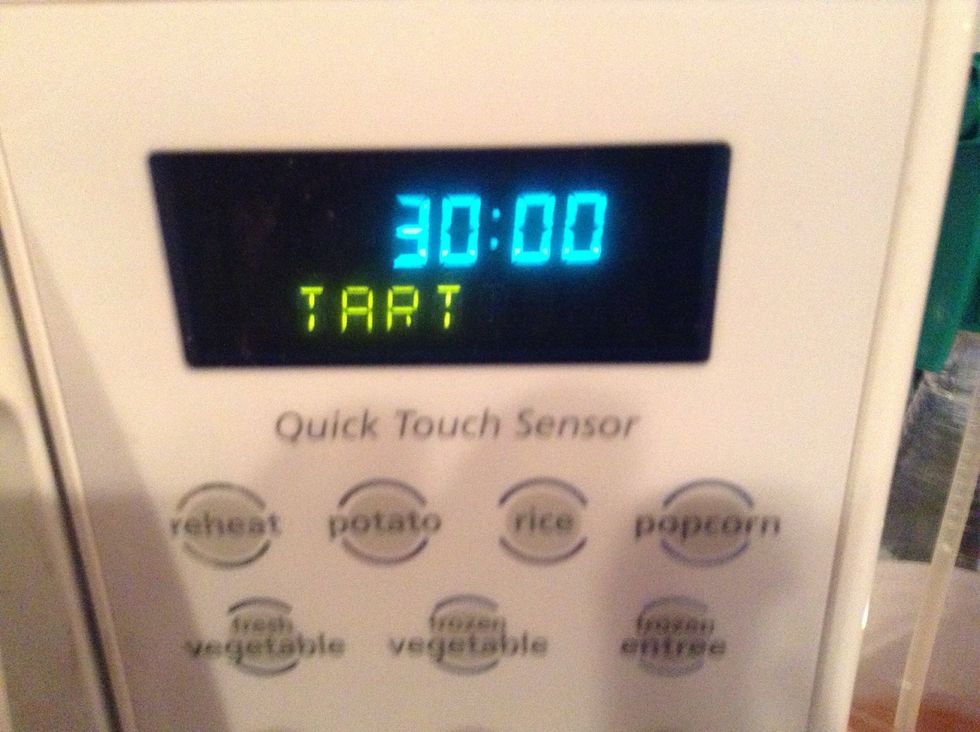 Bake for 30 minutes.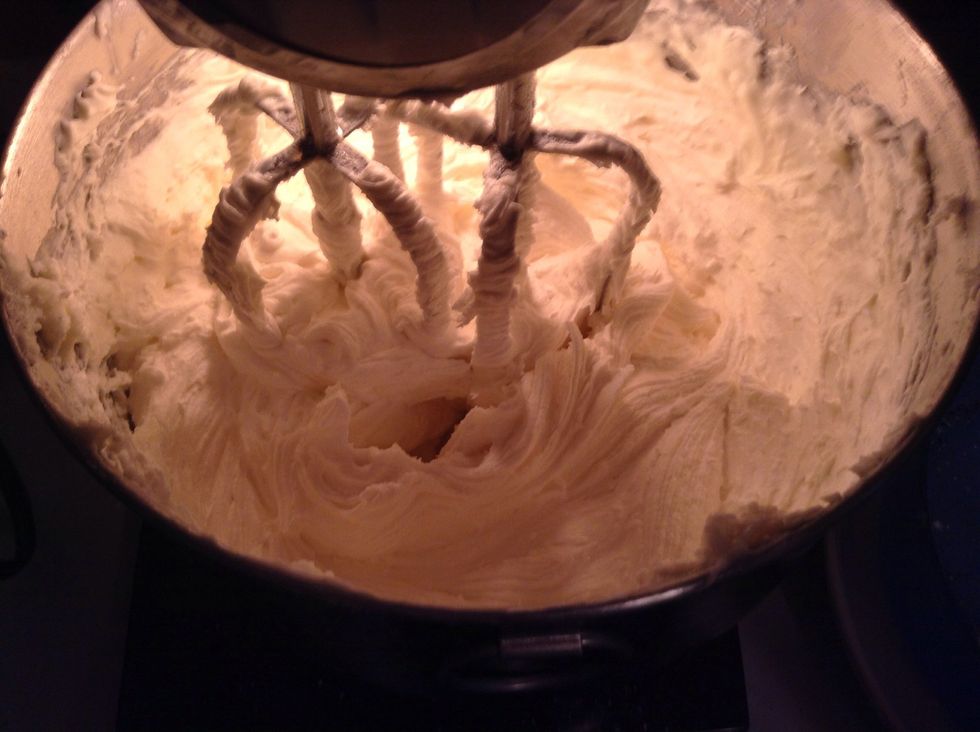 Forgot to show but add all the stuff for the frosting make sure you have crushed the butter and crisco up into the powdered sugar. It will mix soooo much better.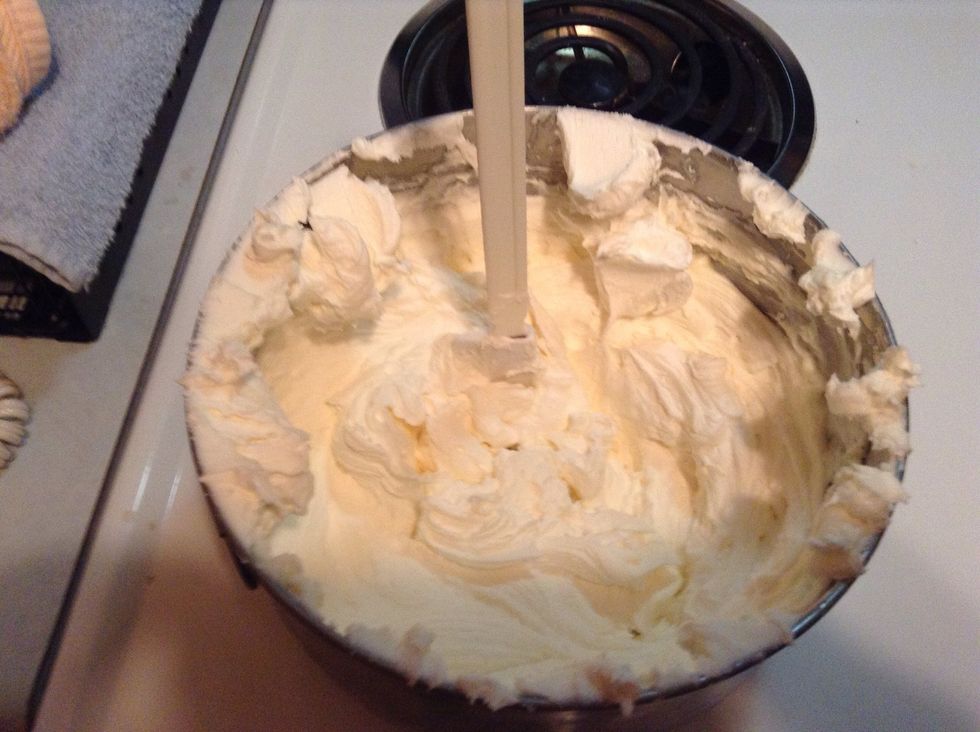 Better pic of the frosting. (Very sweet. I think anyways.)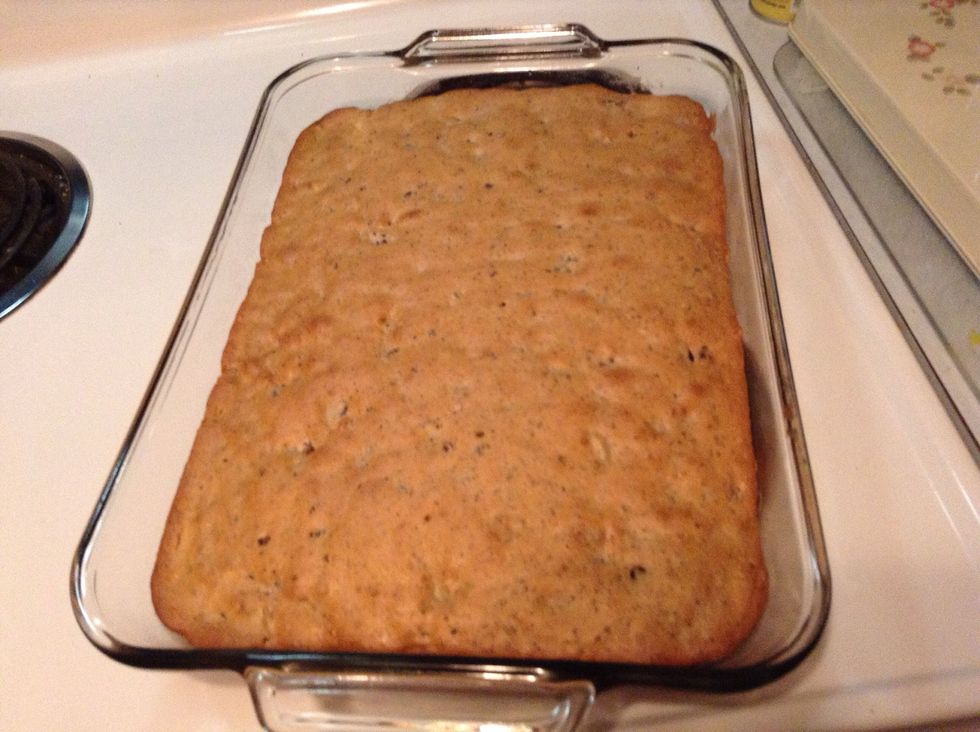 After the cake is done baking, leave it sit till cool then you can start putting the frosting on.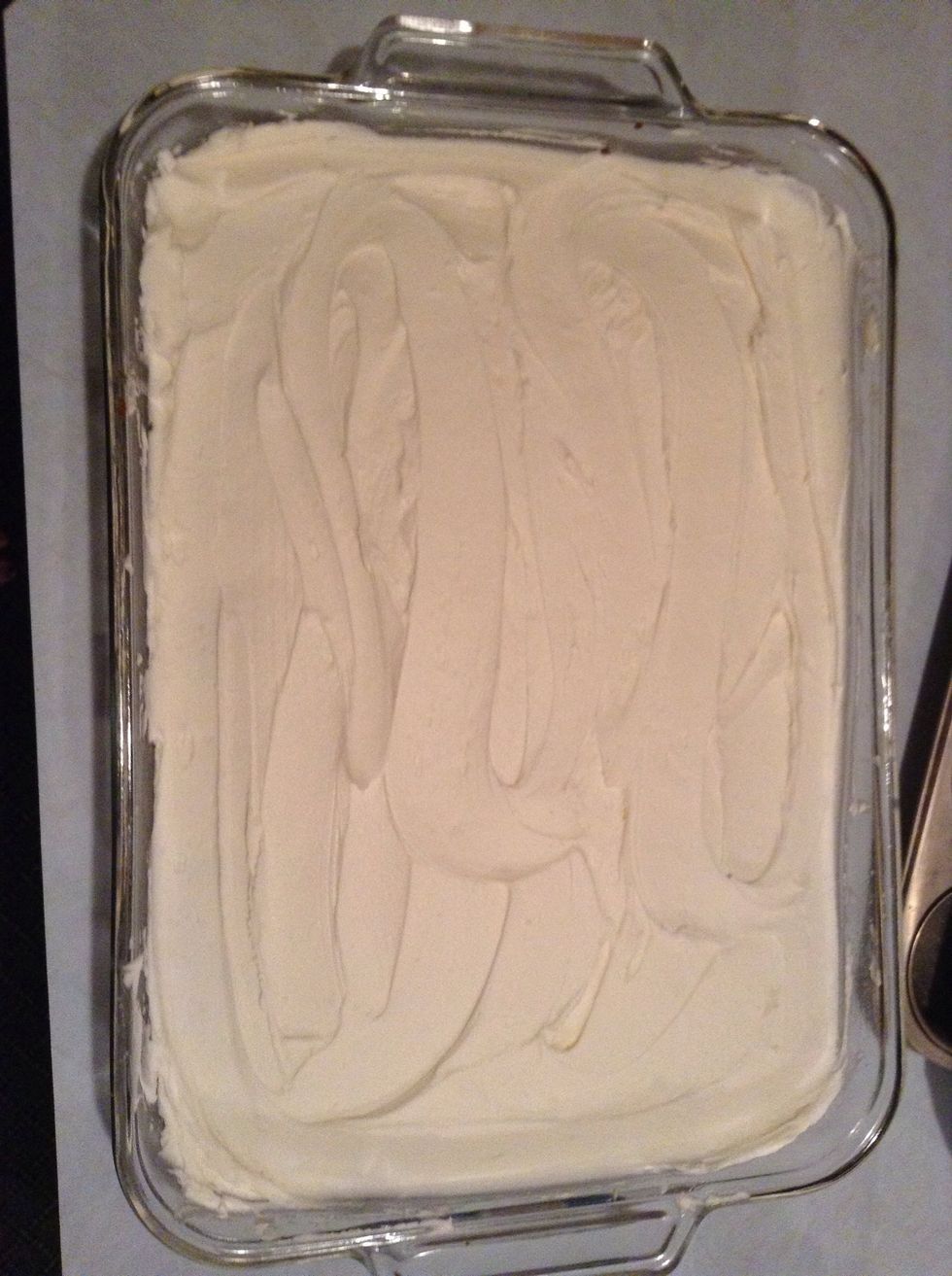 I used all the icing. Only because I didn't want to freeze any of it. :) ((Note: to icing without pulling cake put globs on and gently work over. Don't make it to thin either that will also pull))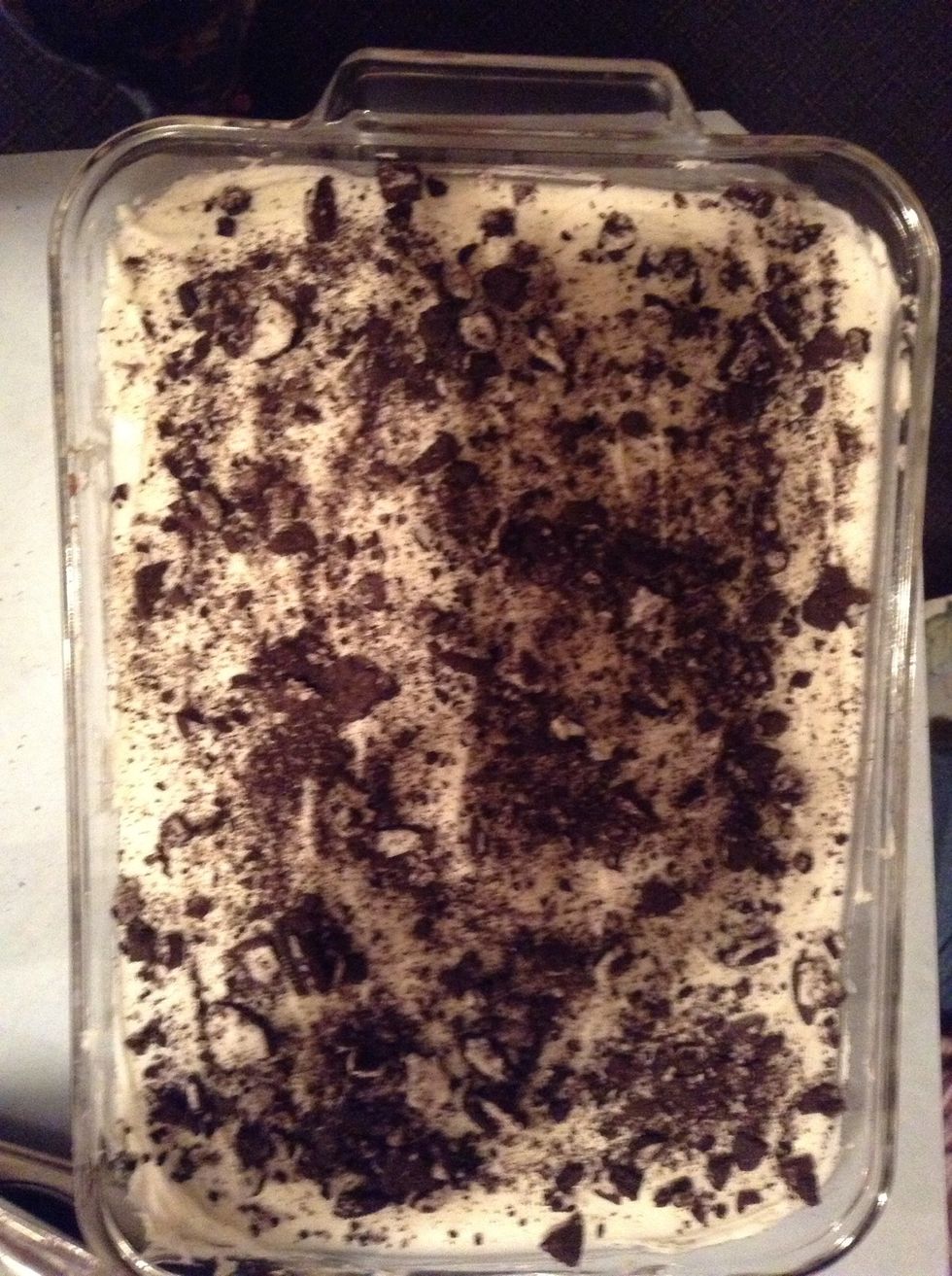 Crush Oreos and put on top. Try to spread them out all over and don't be afraid to use a nice layer of it.
1.0 Betty crocker white Cake mix
1.0c Water
0.0c Vegetable oil
3.0 Egg whites
1.0c Oreos
Icing Supplies listed below
4.0c Powdered sugar
2.0 Sticks of butter, Softened
1.0c Shorting (NOT BUTTER FLAVOR!)
1.0tsp Almond Flavoring